Benátsky filmový festival, 79. ročník – najkrajšie módne momenty z červeného koberca, 31. august – 10. september 2022
Móda glamour červeného koberca sa opäť vrátila na každoročný Medzinárodný filmový festival v Benátkach a oslavy trvali od 31. augusta do 10. septembra 2022. Festival je jednou z najvýznamnejších udalostí v kinematografii, no zároveň je ukážkou módneho divadla a predstavuje vrchol vo svete módy, na ktorom žiaria herci, herečky, modelky a celebrity.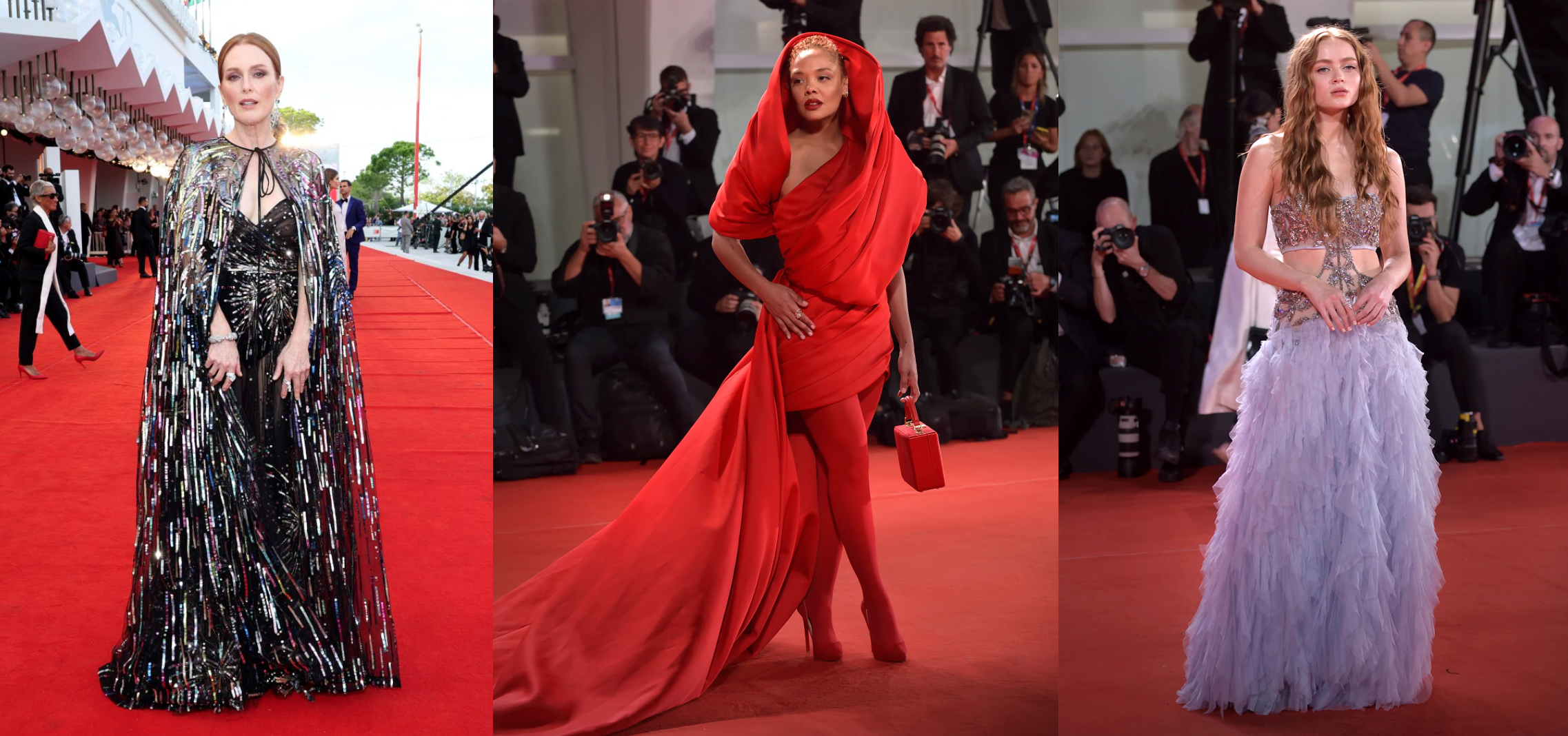 Tohtoročný 79. ročník filmového festivalu v Benátkach v Taliansku nemal núdzu o veľké filmové premiéry, v čele ktorých stáli rušné filmy ako Don't Worry Darling od Olivie Wilde a Blondínka s očarujúcou herečkou Anna De Armas od Andrewa Dominika. Tohtoročná filmová zostava môže byť jednou z najlepších, ktorá doposiaľ bola s veľmi očakávanými filmami vrátane Don't Worry Darling, Bones and All, White Noise a The Whale so svetovou premiérou.
Prestížny filmový festival vždy priťahuje očarujúci dav VIP pozvaných hostí, ktorí sa s nadšením hrnú na podujatie do talianskych Benátok, kde sa v Palazzo de Cinema premietajú filmy a kde sa hostia zabávajú na okázalých galavečeroch a naplno využívajú čas v čarovnom talianskom meste. Je to vždy príležitosť, ktorá priláka najzaujímavejšie celebrity, ktoré sa tiež snažia vyniknúť svojimi módnymi kreáciami na červenom koberci.
Okrem ich výkonu vo filme tak predvádzajú aj najlepšiu večernú módu a hrajú aktuálnu rolu modelov na červenom koberci. Móda na filmovom festivale v Benátkach nikdy nesklame, pretože zúčastnení hostia prinášajú na červený koberec to najlepšie z módy až po najexpresívnejšie módne výstrelky.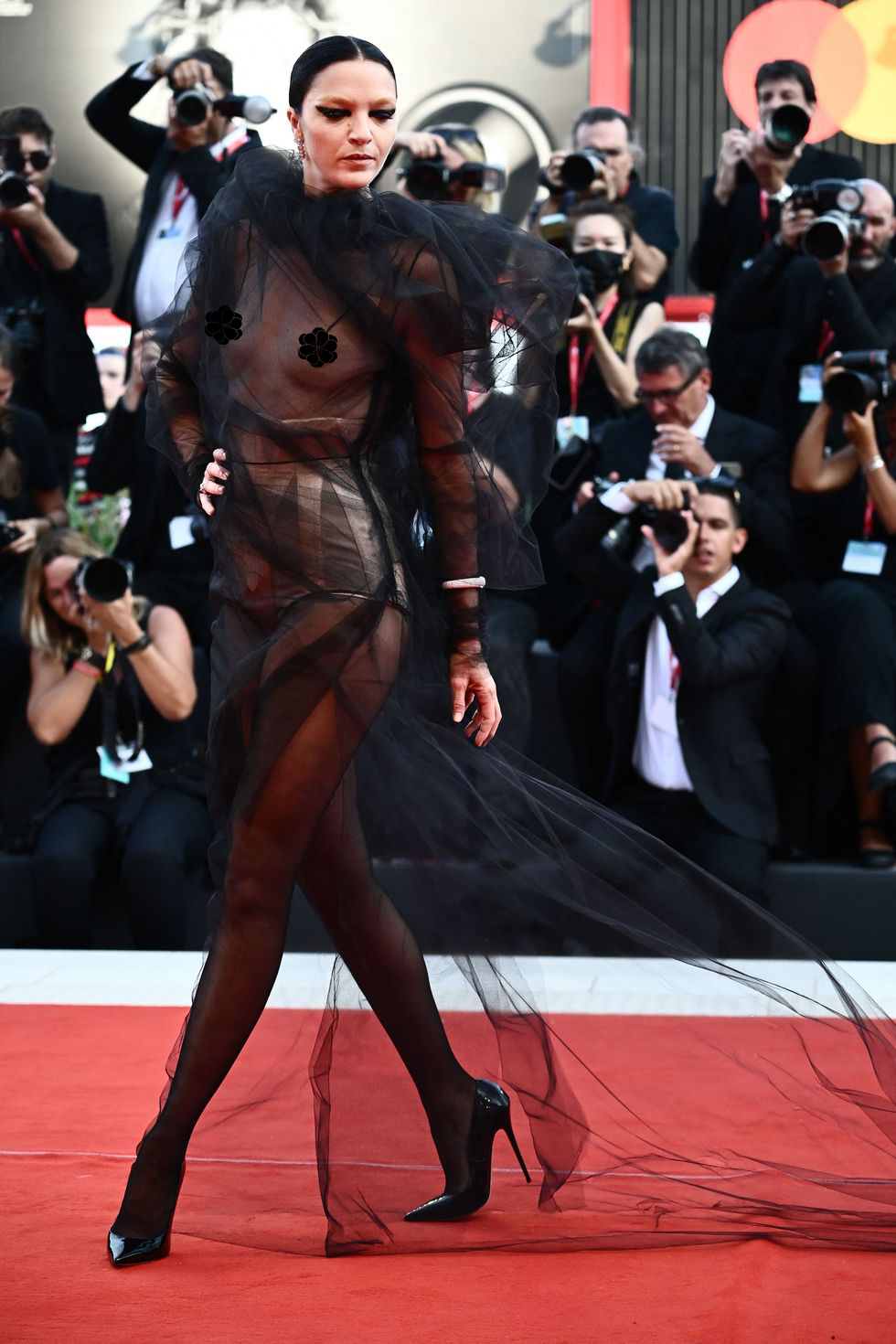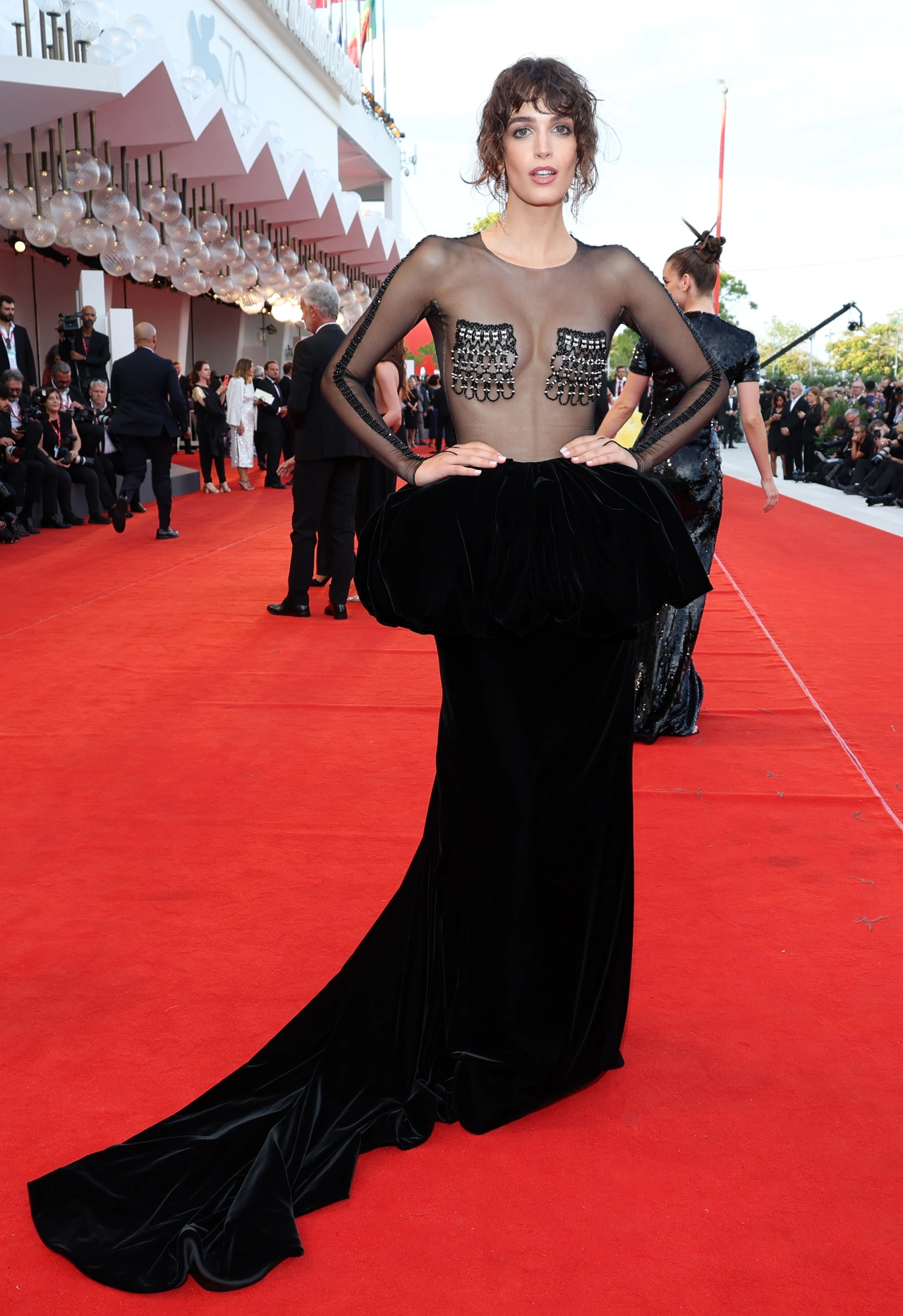 Hoci bolo k dispozícii množstvo očarujúcich rób a ušľachtilých oblekov, najlepšie oblečenými účastníkmi podujatia boli tí, ktorí riskovali a pokarhali klasické vzory v prospech odevov, ktoré vynikli.
TESSA THOMPSON
Azda najpôsobivejším modelom na tohtoročnom Benátskom filmovom festivale bola červená róba herečky Tessa Thompson. 39-ročná americká herečka a speváčka, členka poroty ceny Luigi De Laurentiis predviedla 8. septembra 2022 v Benátkach struhujúci model so štólou vinúcou sa do podopy kapucne a vlečky z dielne Elie Saab.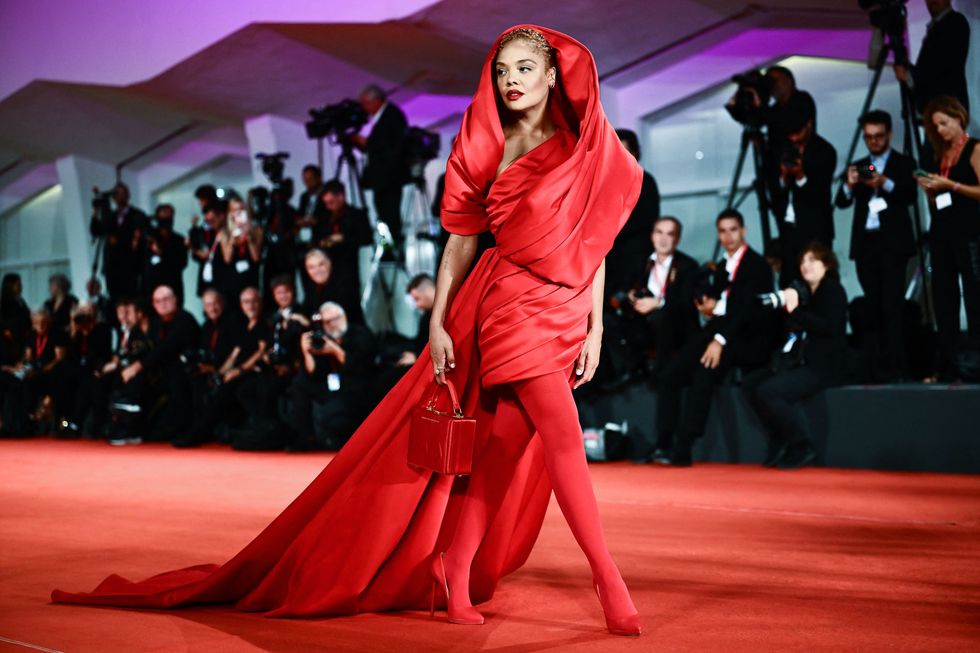 Čokoládová kráska bola v žiarivom monochromatickom červenom modeli jednoducho neprehliadnuteľná hviezda večera.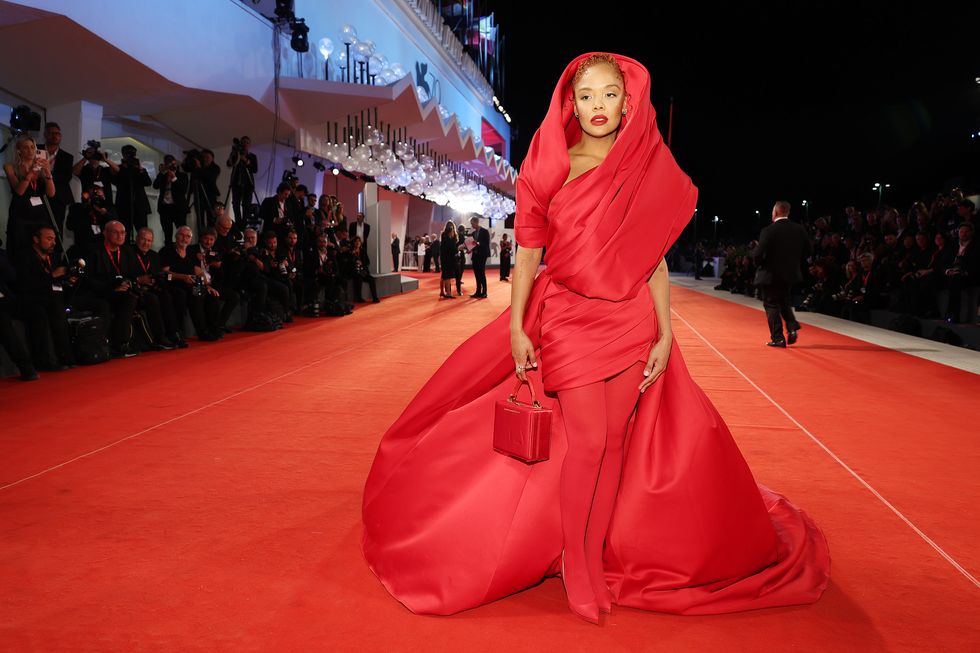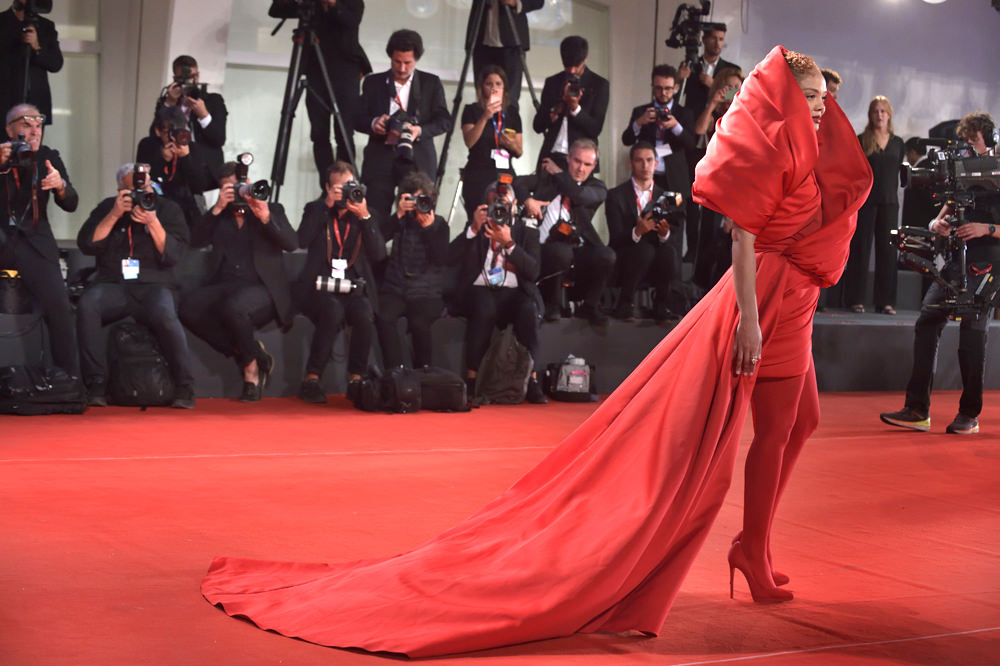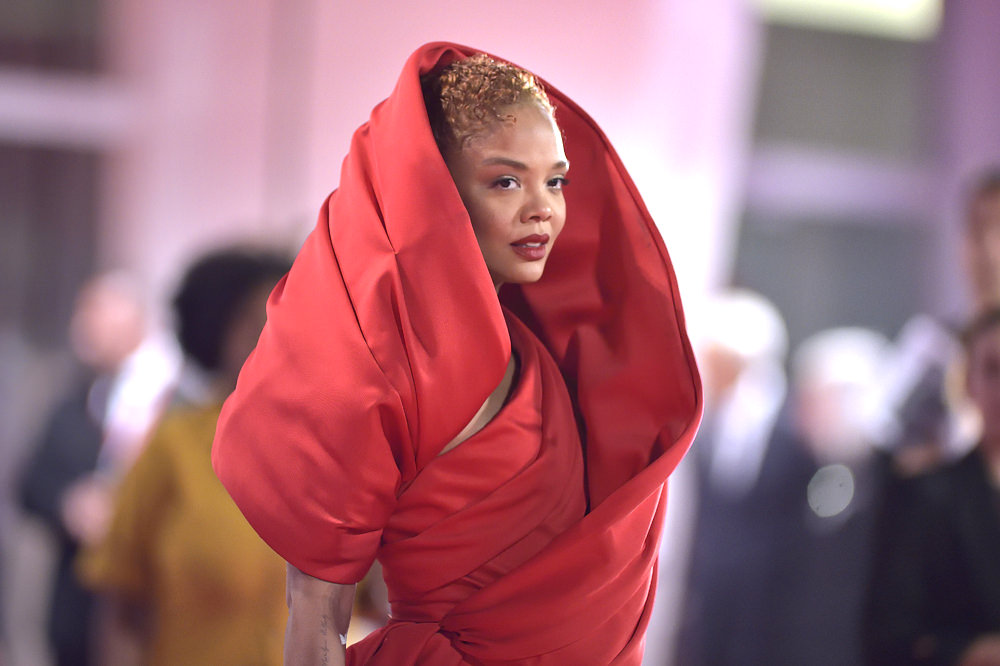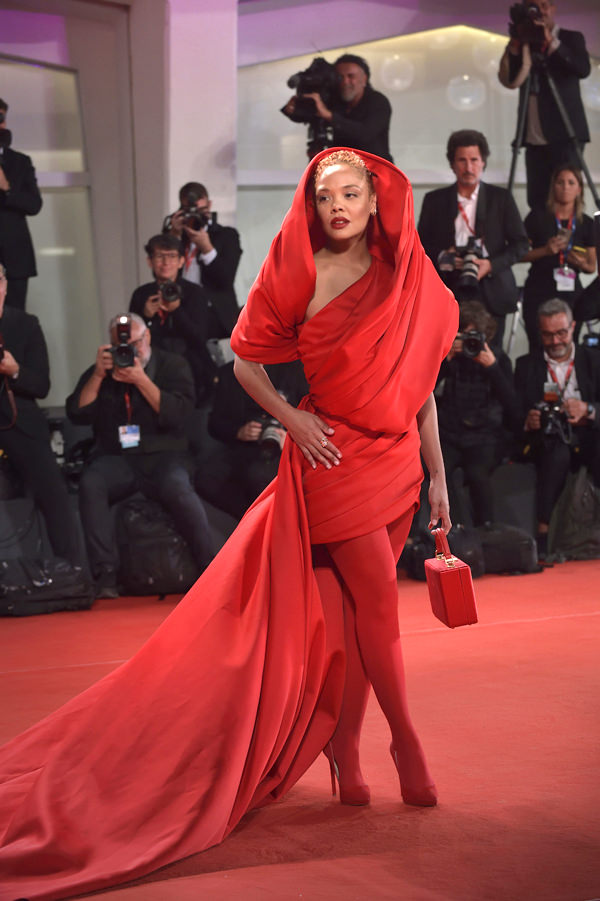 (Foto: Andreas Rentz/Getty Images pre Netflix)
Zažiarili najmä odvážne farebné róby s veľkými siluetami, ktoré mali na sebe herečky Tessa Thompson aj Jodie-Turner Smith navrhnuté duom Wayman + Micah.
Herečka Jodie-Turner Smith v róbe od waymanandmicah – Wayman Deon a Micah McDonald.
Herečka Tessa Thompson v objemnej róbe s flitrovým bublinovým dekoltom od waymanandmicah.
Herečka Jodie-Turner Smith v róbe od Christopher John Rogers.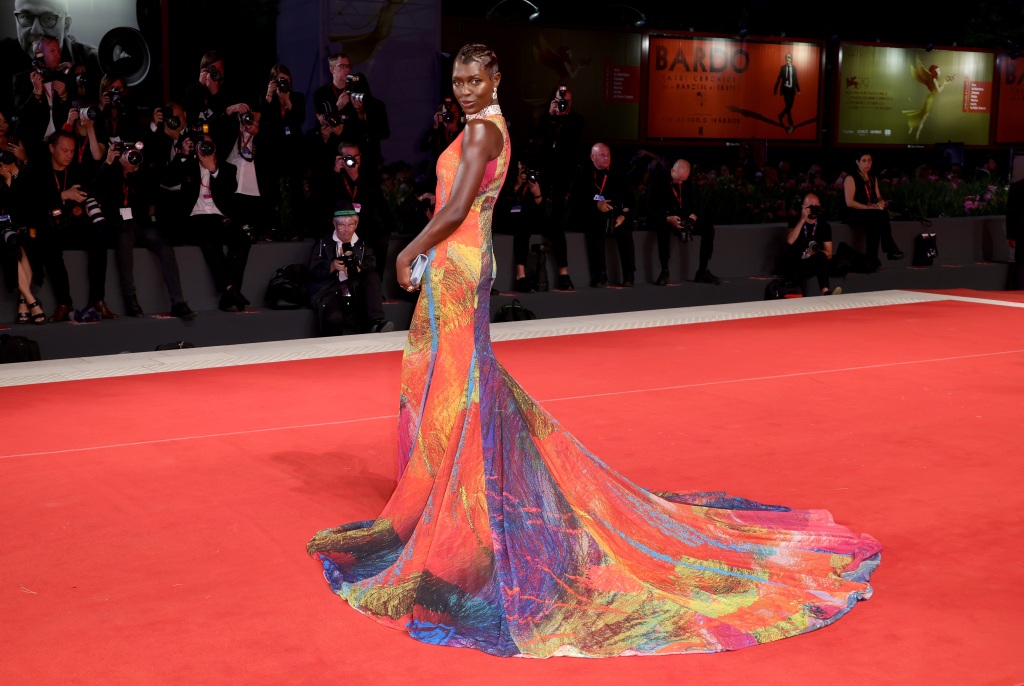 V žiarivých šatách od značiek ako Christopher John Rogers, Balmain a Schiaparelli tieto dve hviezdy vzdali hold objemným , výrazným tvarom rób, ktoré priťahovali pozornosť.
Červená, ako sa zdalo , hrala na tohtoročnom filmovom festivale prím. V červenom došli odeté od hlavy po päty aj dámy, herečky Sigourney Weaver a 78-ročná Catherine Deneuve. Červenú šnúru prerušili iba netradičné džínsové šaty Jodie Turner-Smith z dielne Balmain.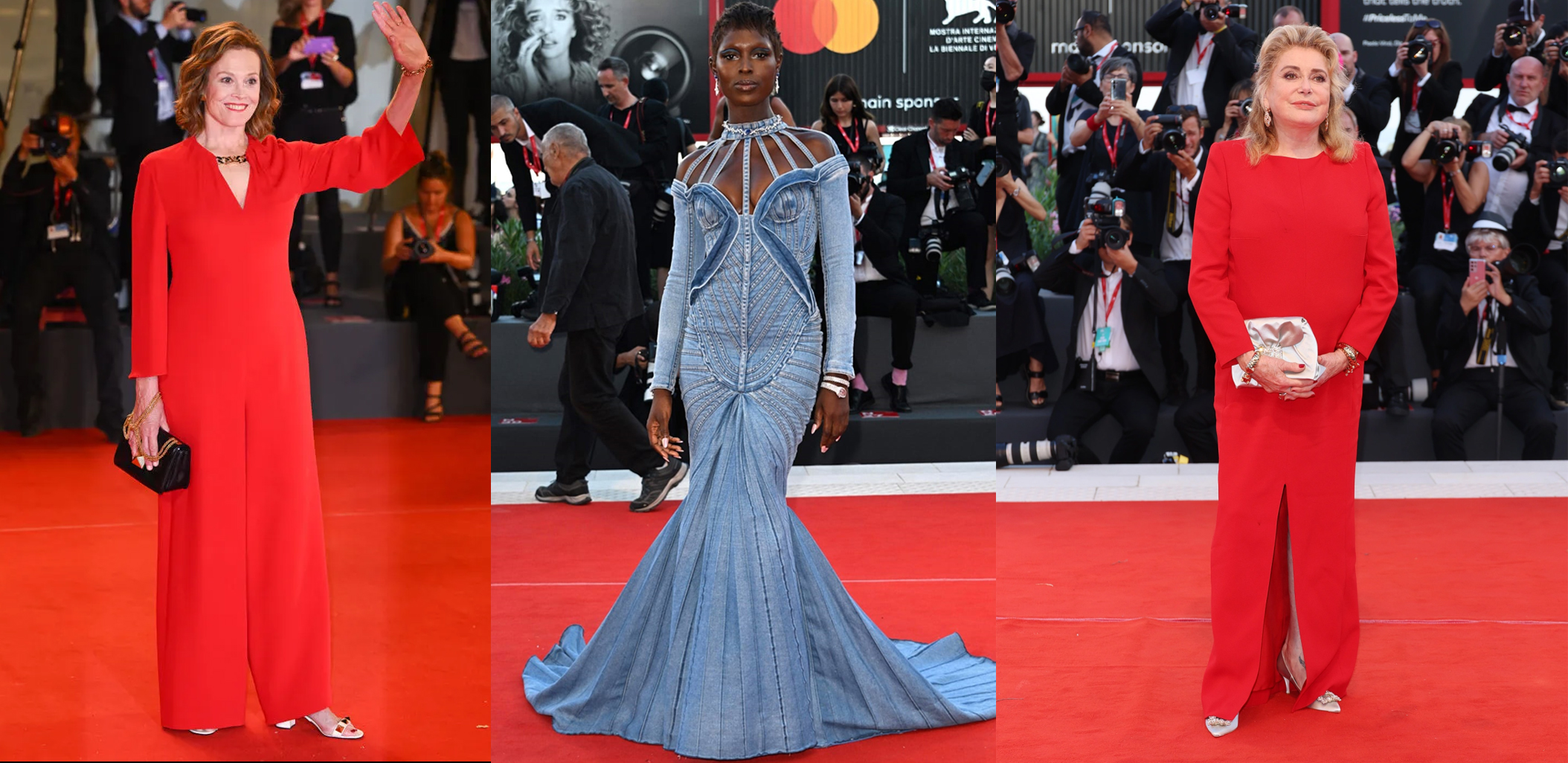 Foto: Simone Comi / IPA / INSTARimages / Cover Images
Kráľovskú červenú sa nehanbili obliecť aj muž ako Timothé Chalamet , ktorý sa blysol spolu s ostatnými dámami v červenom – s Emmou Chamberlain a Vanessou Kirby.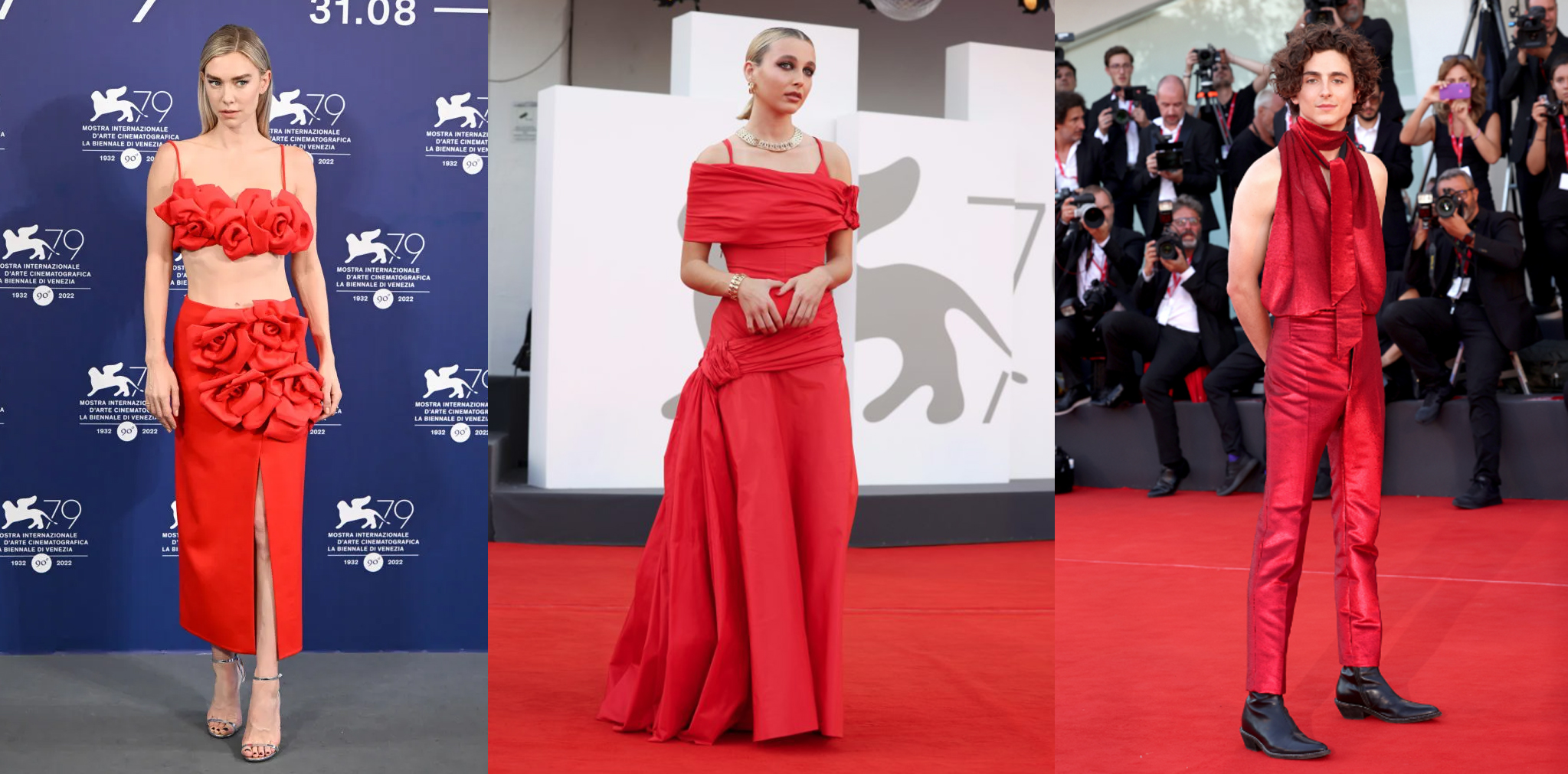 Nechýbali ani modelky, anjelici Victoria´s Secret models – Alessandra Ambrosio v ružových šatách a Elsa Hosk v kožených šatách a tiež slávna Ruska Irina Shayk v čiernych slipových šatách.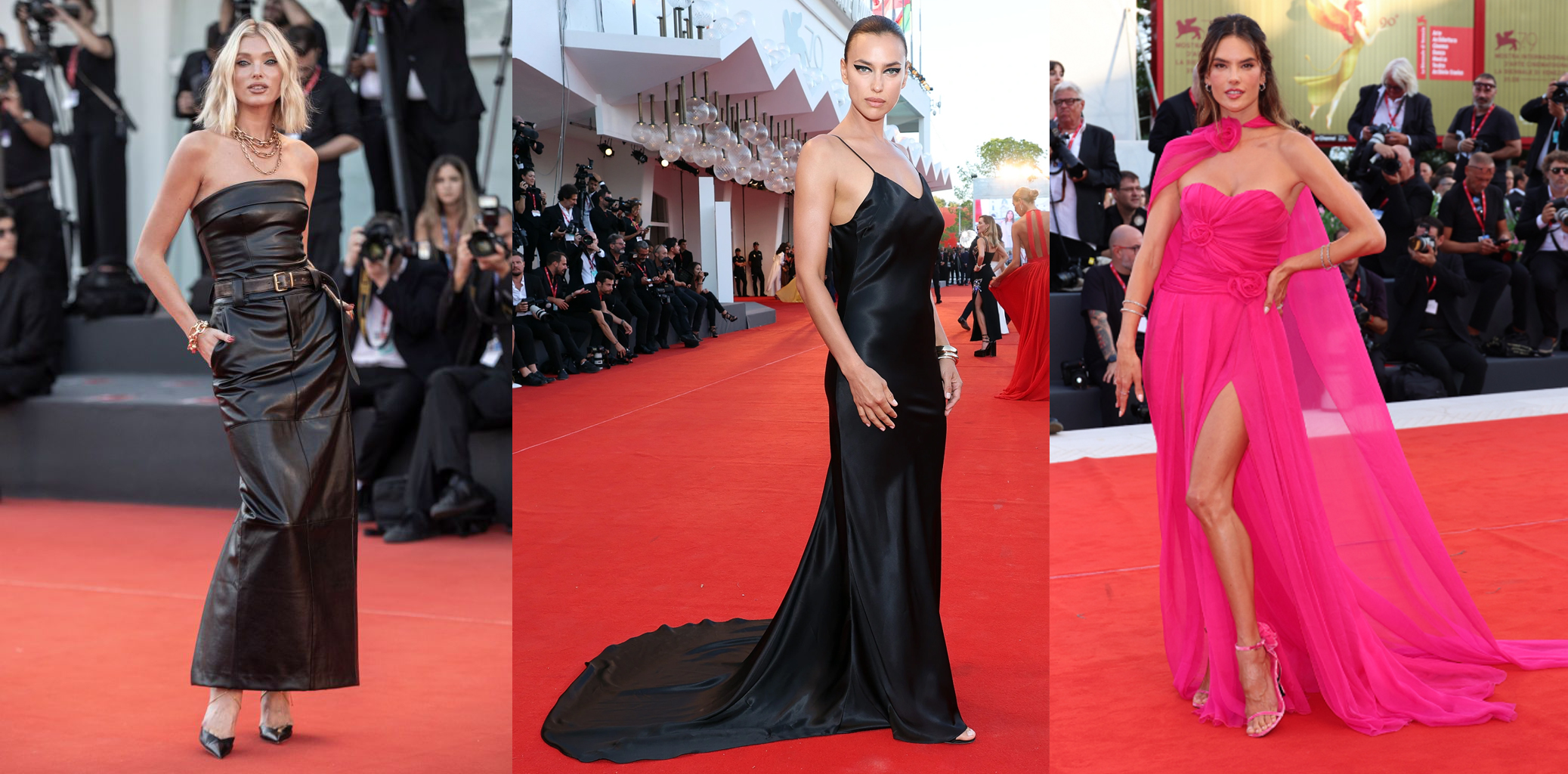 CATE BLANCHETT a TILDA SWINTON
Herečka, múza talianskeho dizajnéra Giorgia Armani zažiarila vo viacerých outfitoch, samozrejme v róbe Armani Privé, v bledomodrom kostýme Armani, ale tiež čiernom overali Schiaparelli, Jeseň/Zima 2022.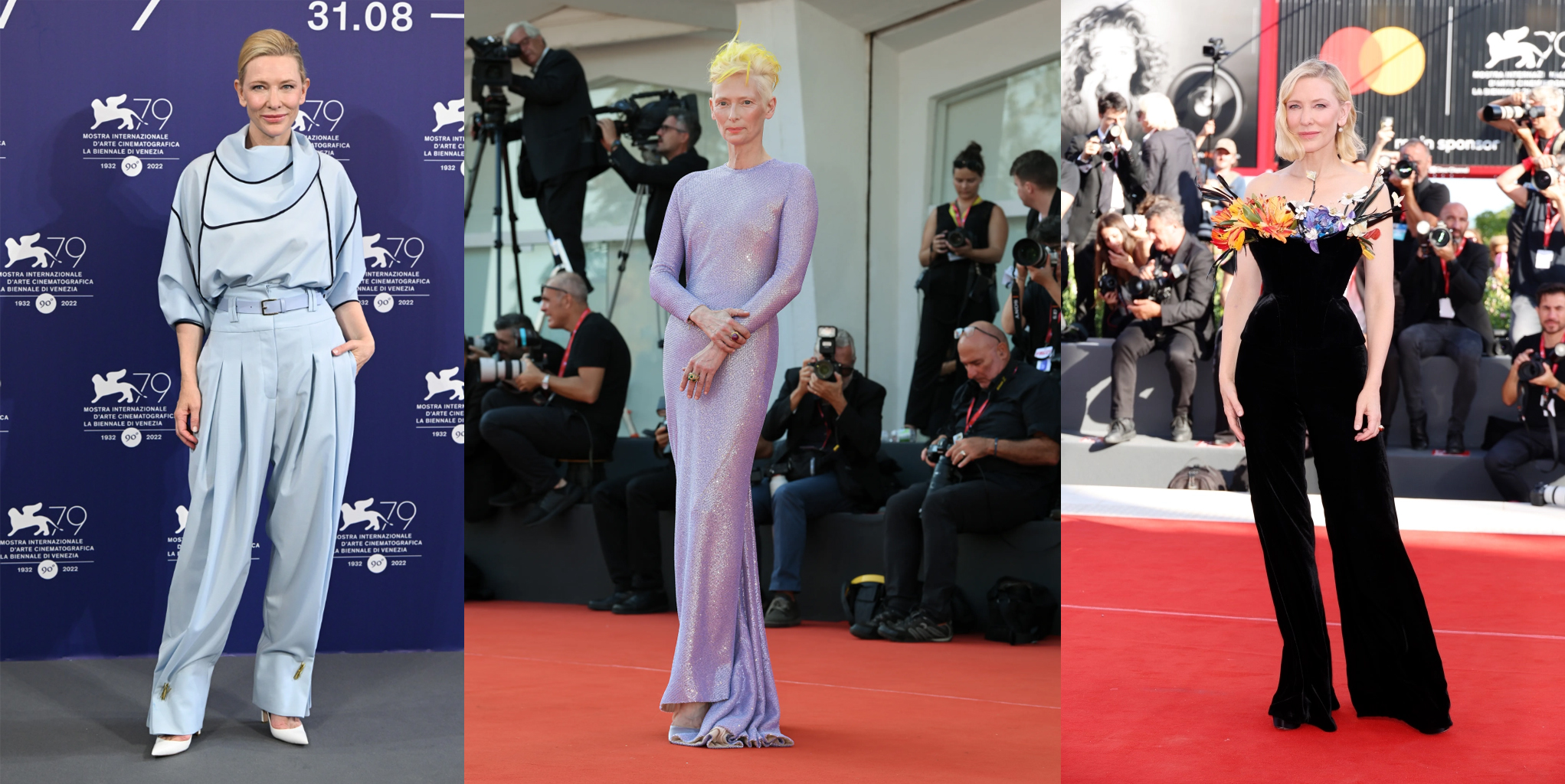 Mimozemsky krásna herečka Tilda Swinton z The Eternal Daughter's vzbudila pozornosť so žltými vlasmi v kovovo fialových šatách Haider Ackermann.
JULIANNE MOORE a ANNA DE ARMAS
Herečka Julianne Moore sa ukázala na tohtoročnom filmovom festival v niekoľkých rôznych outfitoch ako napríklad vo volánovej nadýchanej róbe od Valentino alebo slušivej čiernej s hlbokým výstihom Armani Privé. Mladá herečka Anna De Armas, predstaviteľka slávnej Marilyn Monroe z filmu Blonde očarila v nežnej ružovej róbe s hlbokým výstrihom od Louis Vuitton.
Ďalšou herečkou, ktorá sa rozhodla pre nadýchané netradičné šaty s odhaleniami bola herečka Florence Pugh, ktorá si vybrala tylové šaty Valentino couture na jej premiéru Don't Worry Darling.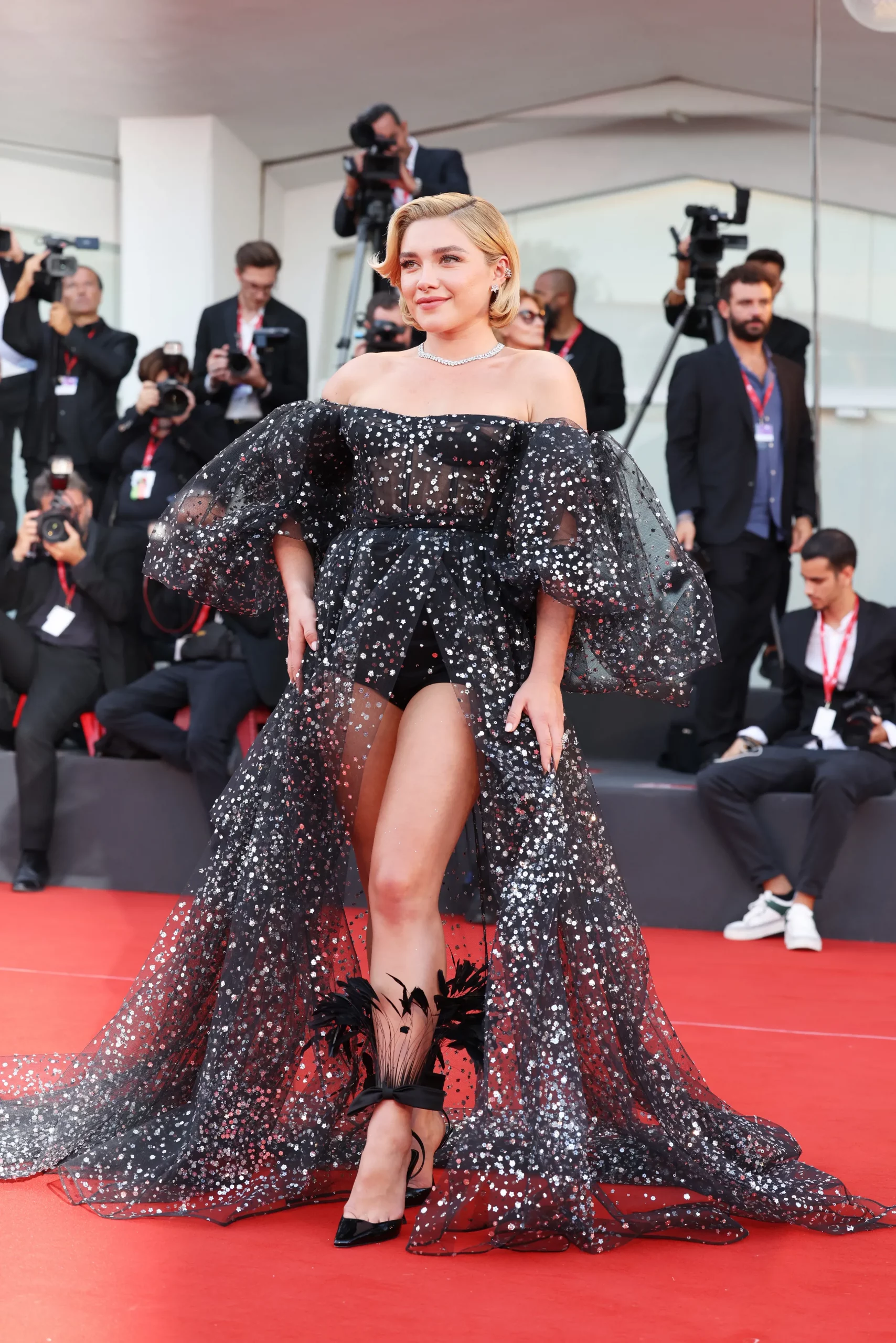 Na červenom koberci sa ďalej vyskytli aj uhladenejšie módne momenty od hviezdy španielsko-belgického trileru On The Fringe – herečky Penelope Cruz, ktorá ukázala, že čierna večerná róba môže vždy zapôsobiť, najmä ak ide o módu Chanel. Sukňová časť bola hojne pokrytá flitrami a plastickými abstraktnými kvetmi.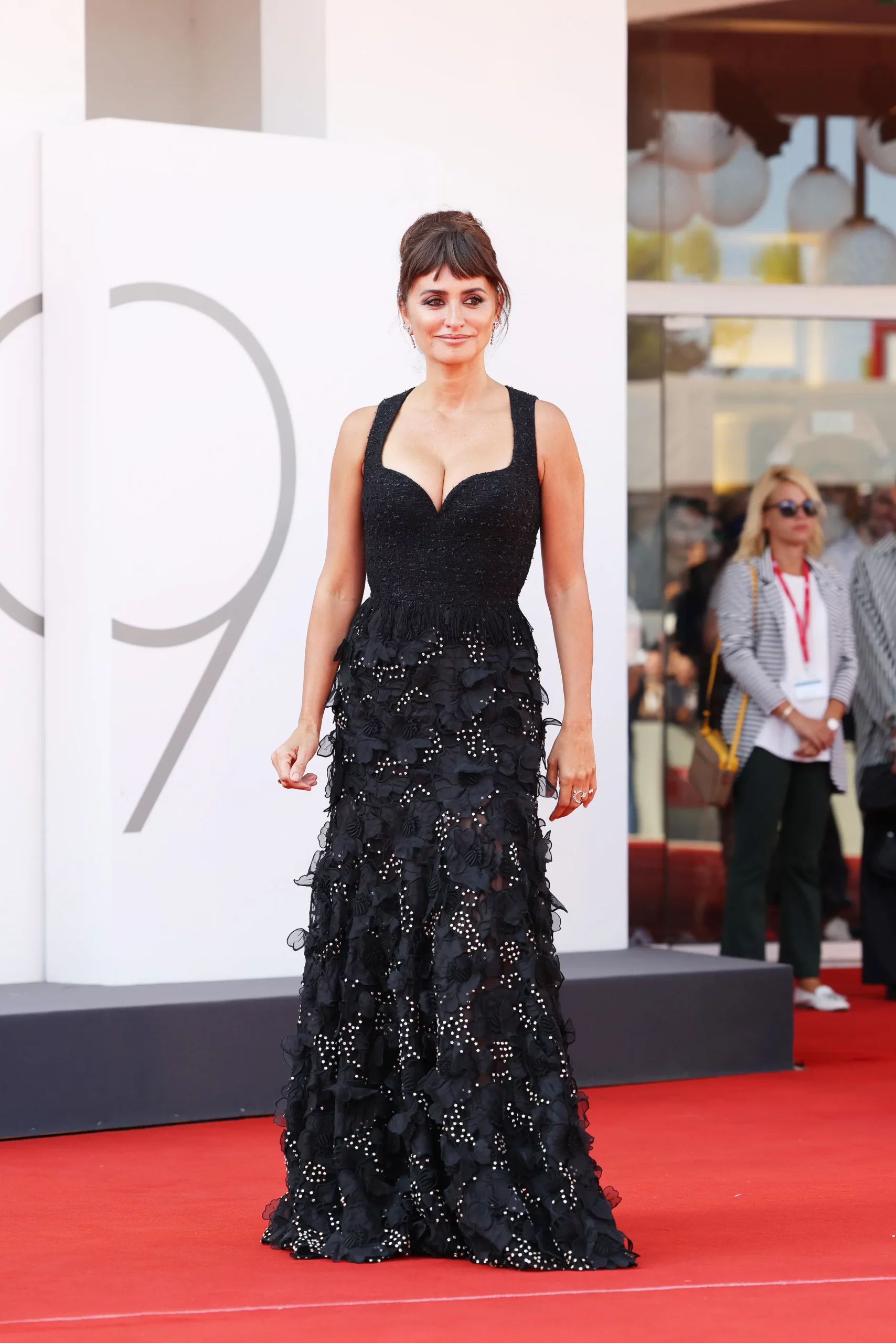 Vynikali aj poprední muži Benátok. Herec Harry Styles zožal módny aplaus na premiére filmu Don't Worry Darling v obleku značky Gucci, ktorý bol doplnený veľkou košeľou s golierom v štýle 70. rokov.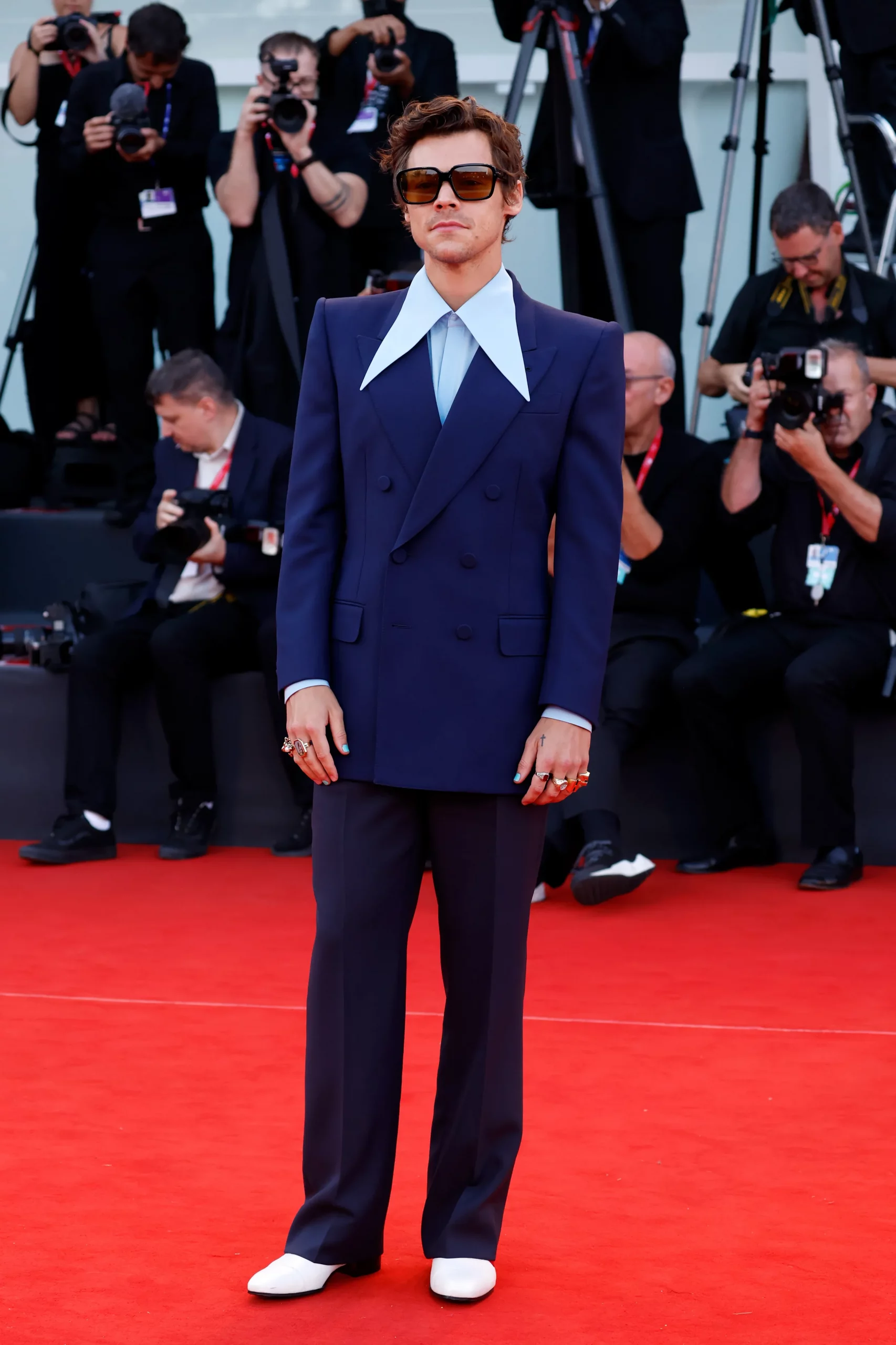 Ani ostatní páni nezaostávali a predviedli skvelú formu v slušivých modeloch. Adrien Brody v elegantnej čiernej a Brad Pitt v čierno-bielej kombinácii obleku, ku ktorej zvolil športovú obuv.
Ostatné hviezdy Benátskeho filmového festivalu sa blysli v nasledujúcich outfitoch.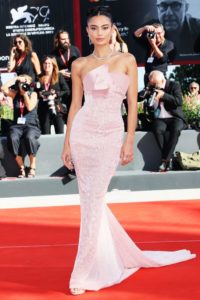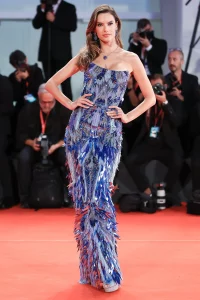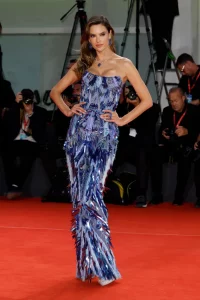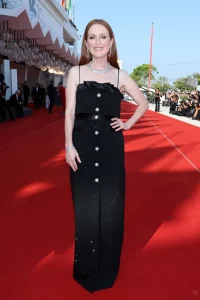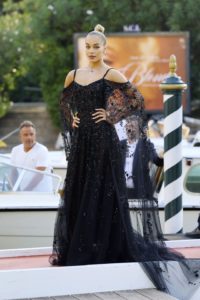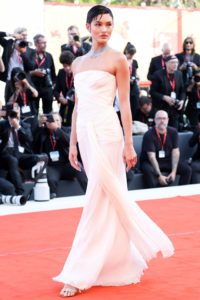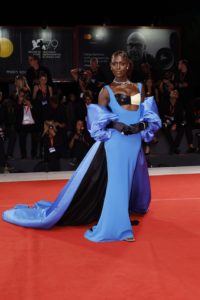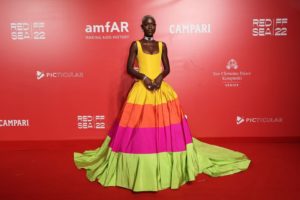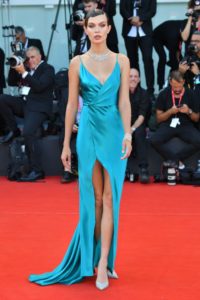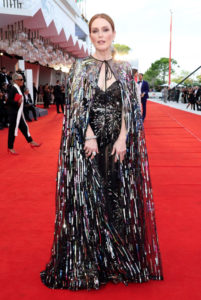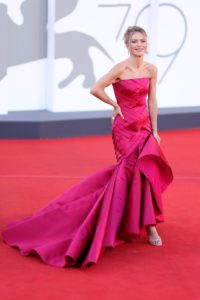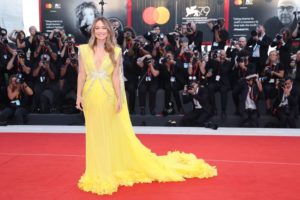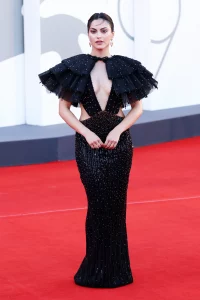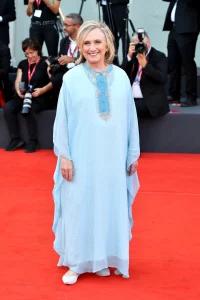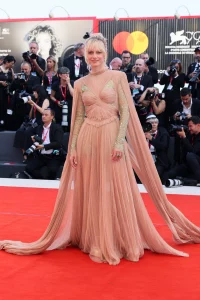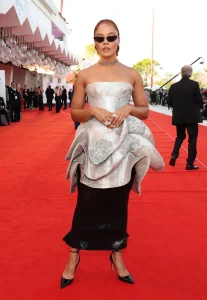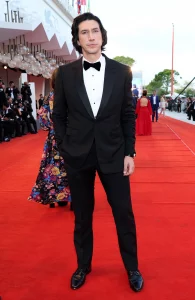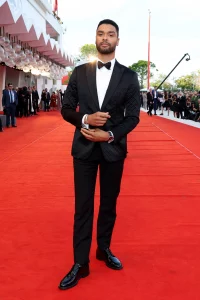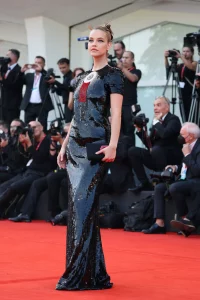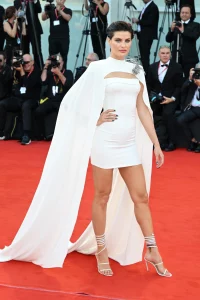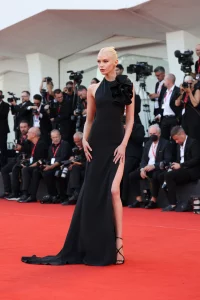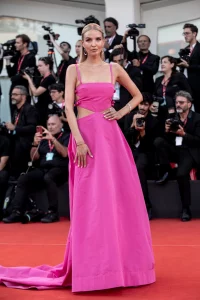 Obrázky: © Getty Images, pinterest
Sledujte Facebook stránku: Mya Mirell Fashionista a Instagram: mya_mirell .