Alberta Ferretti – palazzo nohavice, youppie štýl, 80.roky, Milan Fashion Week, Móda Ženy, kolekcia Jeseň/Zima 2020-21, 19. február 2020
Talianska značka Alberta Ferretti zdá sa, poslednú dobu inklinuje k návratu k retro štýlu. Už v predošlých kolekciách vrámci Milan Fashion Weeku sme mali možnosť vidieť prvky 80. rokov, čo vybočuje z jej doterajšieho módneho dizajnu a zaujalo nejedno pozorné oko experta.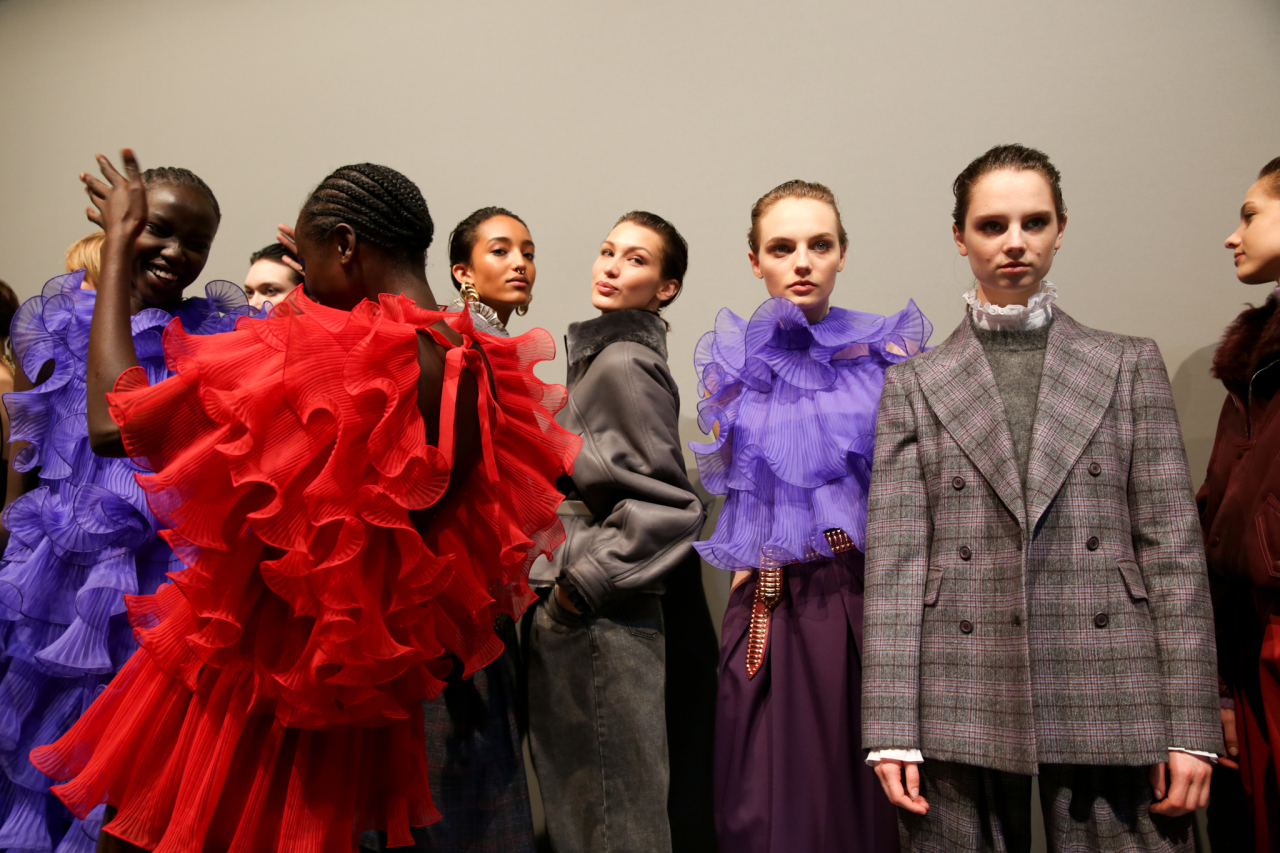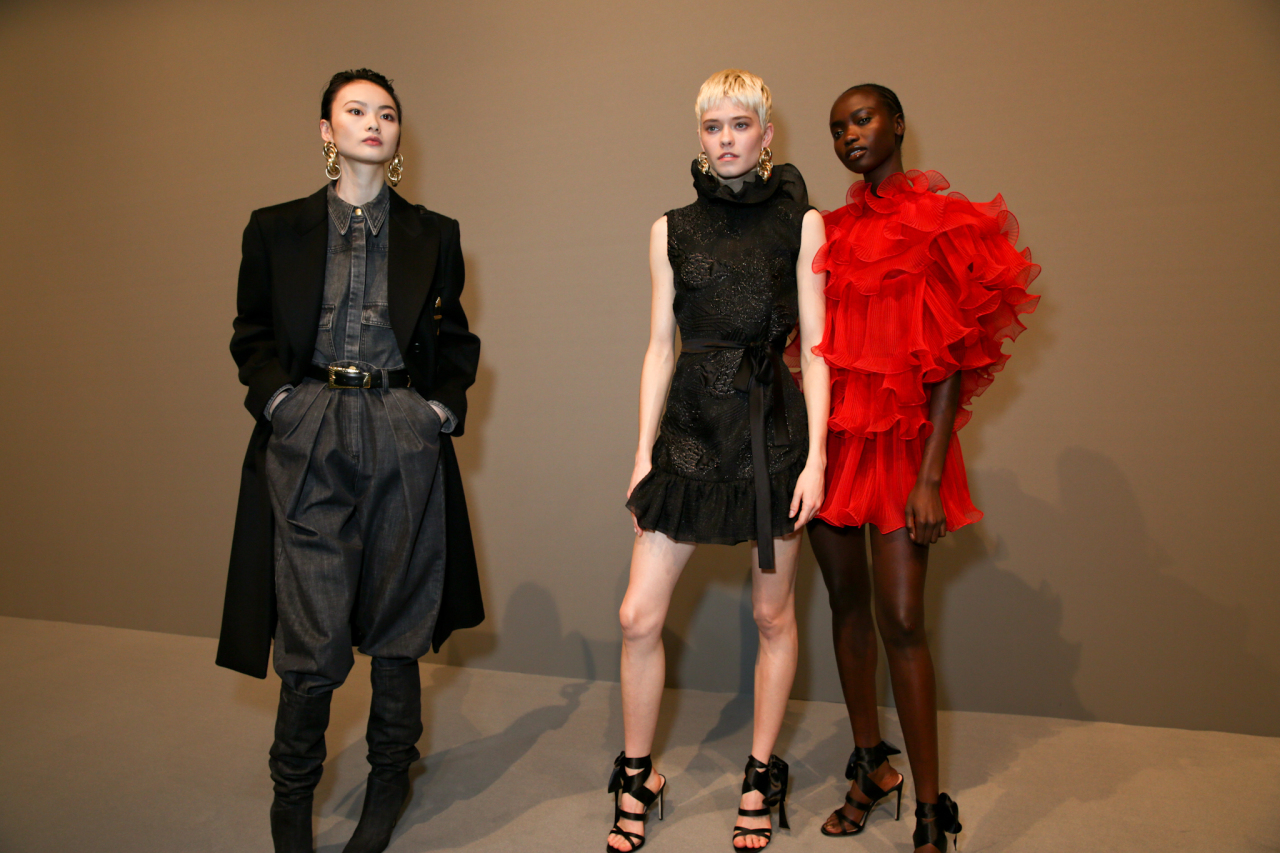 Prehliadka zo septembrového Milan Fashion Weeku (09/2019) udávajúca trendy pre nastávajúcu sezónu Jar / Leto 2020 , bola zameraná na boho štýl a prvky rokov 70-tych , zatiaľ čo posledná februárová prehliadka z pre sezónu Jeseň / Zima 2020-21 , udáva všehochuť. A na tú poslednú, ktorá sa konala v Miláne práve v čase vyčíňajúcej korona pandémie, sa poďte so mnou pozrieť.
Prehliadku a street style z tohto dňa Milan Fashion Weeku, nájdete na facebook stránke blogu: Mya Mirell Fashionista a na Instagrame: mya_mirell.
KOLEKCIA JESEŇ / ZIMA 2020 – 21
Pre sezónu Jeseň / Zima 2020 -21 predstavila značka Alberta Ferretti nové trendy ako:
Palazzo pants – nohavice, ktoré sa extrémne rozširujú už od pása a voľne splývajú, no zvyknú sa využívať najmä v lete,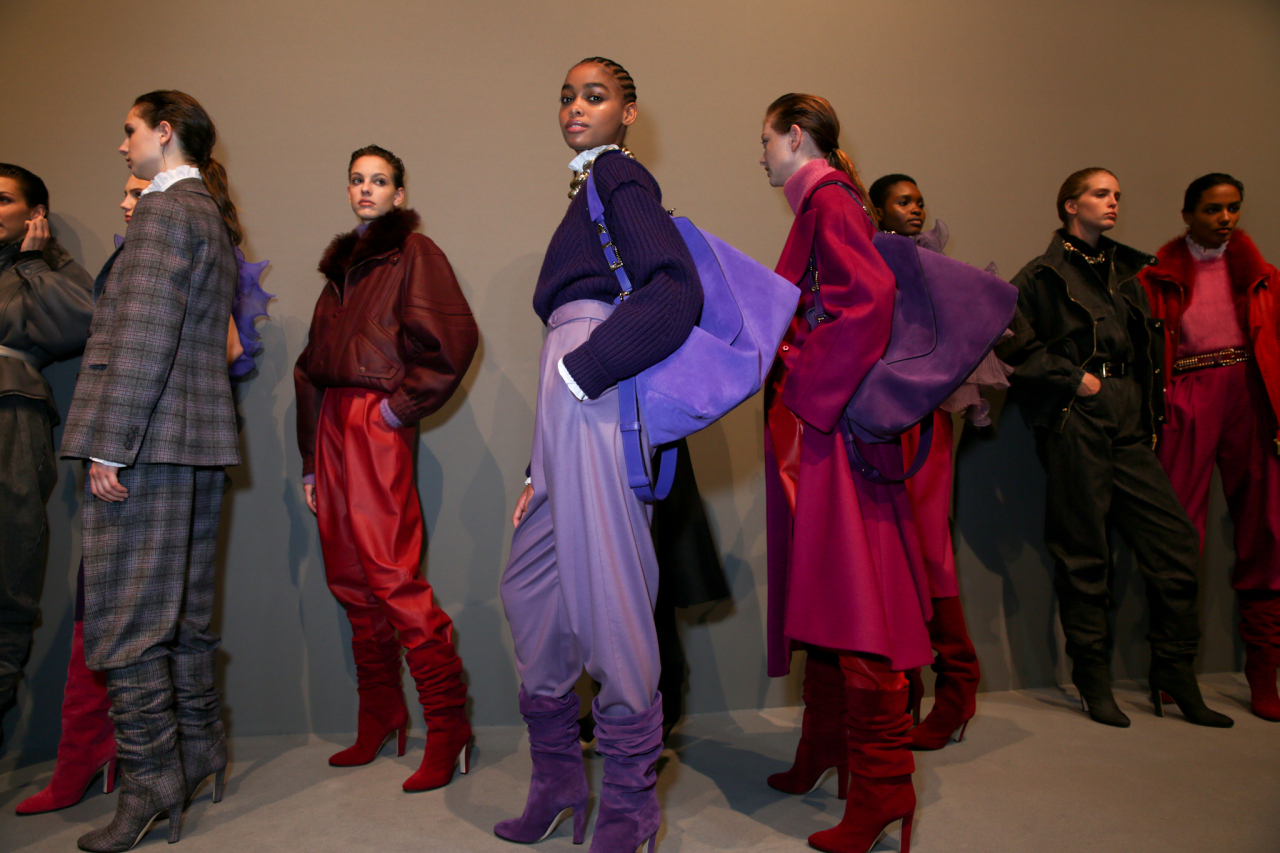 Yupiie štýl – odvodený od názvu Young Urban Professional Yuppies, charakteristický klasický štýl, kvalita, luxus, tlmené farby, ktoré Alberta Ferretti v tejto kolekcii predstavila v podobe károvaného, krajčírsky prepracovaného kostýmu.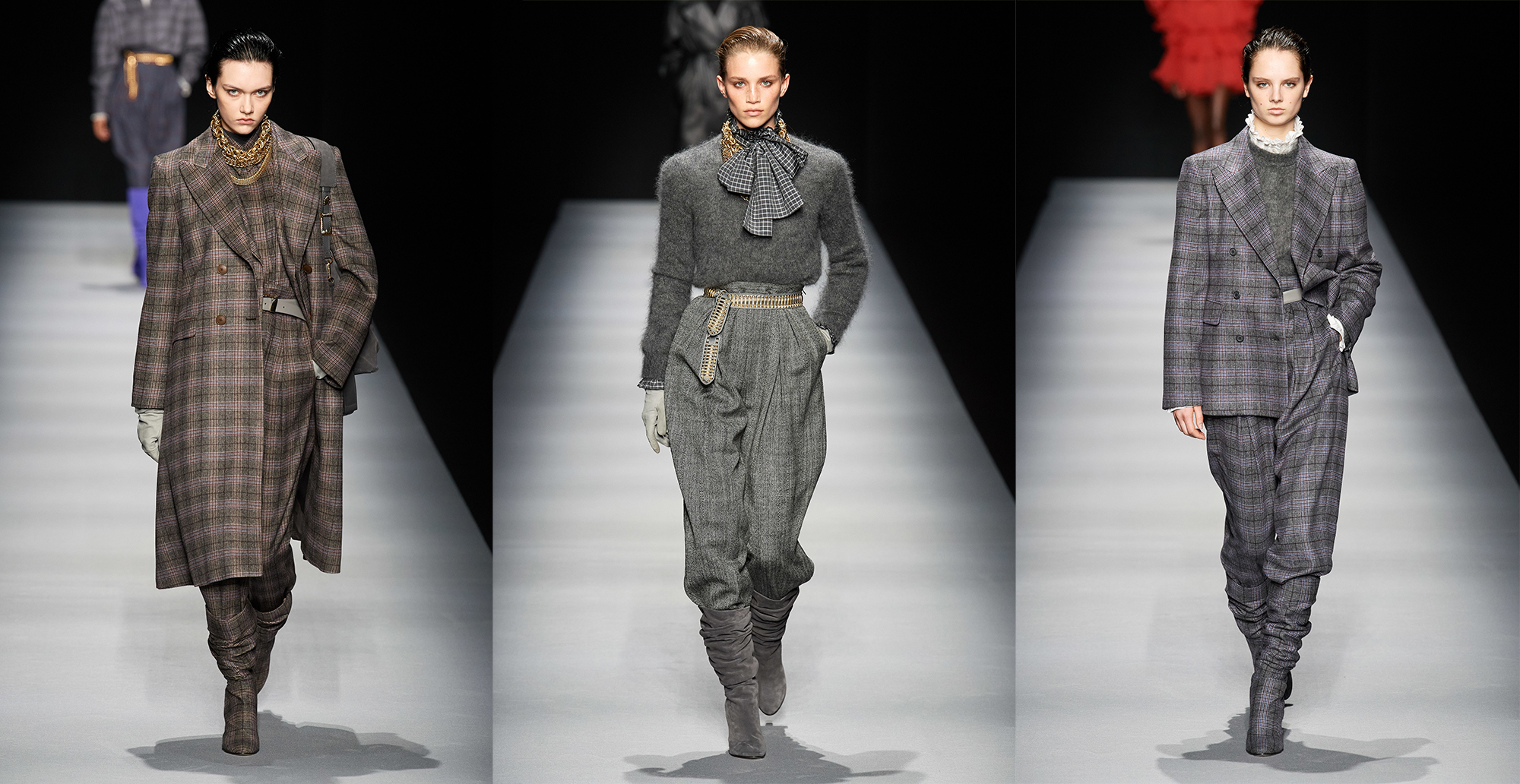 Robustné šperky – outfity skrášlovali robustné šperky a objavili sa aj coolové dievčenské outfity a kožené modely.
Alberta Ferretti, talianska dizajnérka celebrít, ako je prezývaná pre jej šaty, ktoré obľubujú svetové hviezdy a ktoré vídame na červenom koberci, sa tentokrát zamerala na tri aspekty: denné oblečenie, krajčírske umenie a ženskosť.
Musím povedať, že toto v jej tvorbe za posledné roky citeľne vnímam vítam. Návrat k rokom 80. a ostatným retro prvkom a krajčírske majstrovstvo, s akým to prevádza a pretavuje vo svojich dizajnérskych kreáciách do súčasných módnych outfitov, je osviežujúci, inšpirujúci, meditačný prístup a módny prínos pre bežnú ženskú krásu.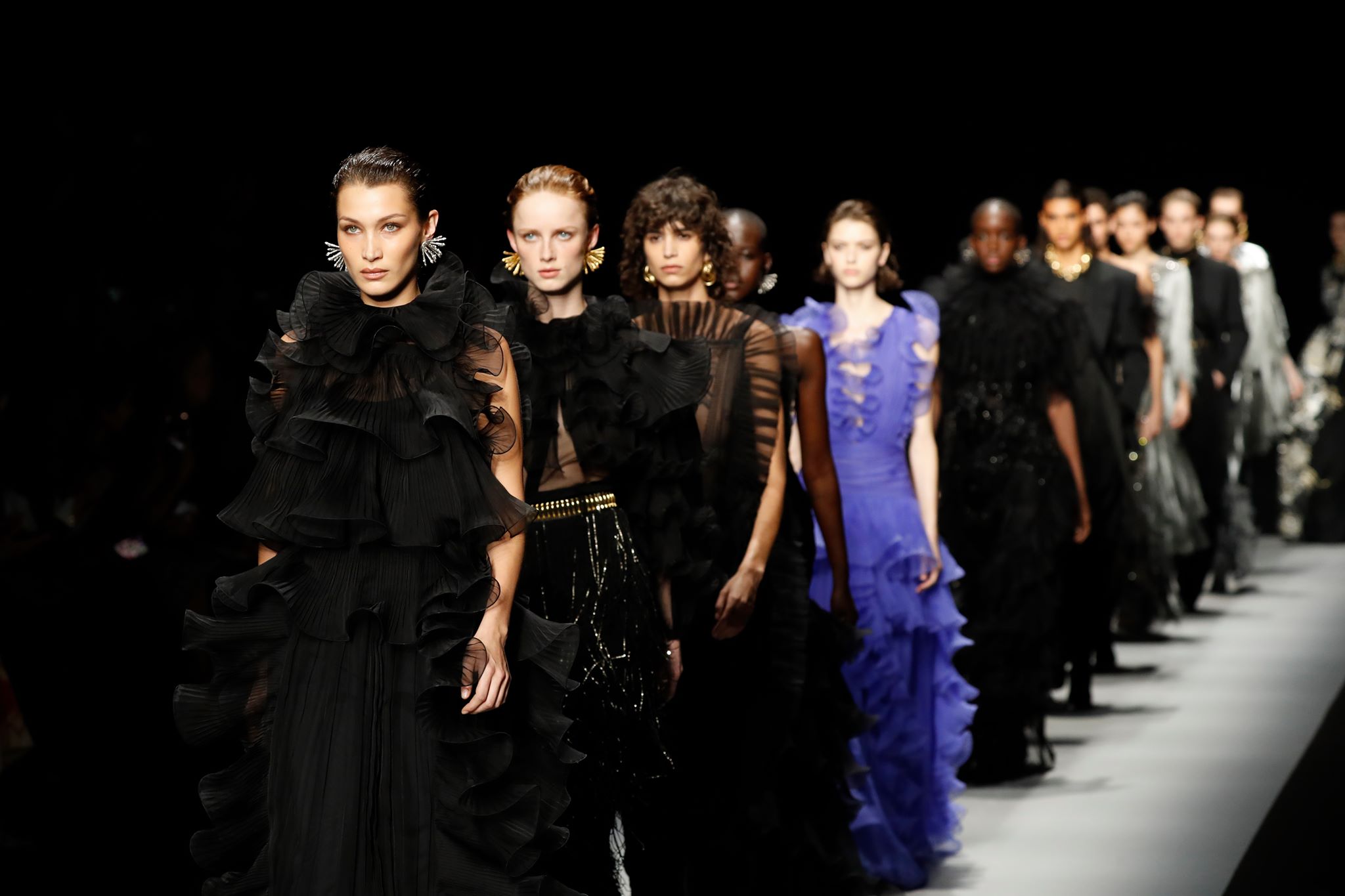 Z kráľovny nežných romantických a oslňujúcich šiat pre dámy z celého sveta, presedlala talianska dizajnérka Alberta Ferretti za posledný čas na módu bežnú , oveľa pragmatickejšiu a nositeľnejšiu, majúc však na zreteli ducha doby módneho sveta.
Svoj zámer realizovala aj v poslednej prehliadke, v kolekcii pre Jeseň / Zima 2020 -21 , kde ho zosilnila výraznými prvkami. Módnu show otvárala modelka, ktorá predviedla čierny kožený komplet nadmerného strihu so zvýraznenými ramenami, dôrazom na pás previazaný cez bundu, s nohavicami s vysokým pásom na štýl háremových, z 80. rokov, s faldami , ktoré zapravila do čižiem na vysokom podpätku.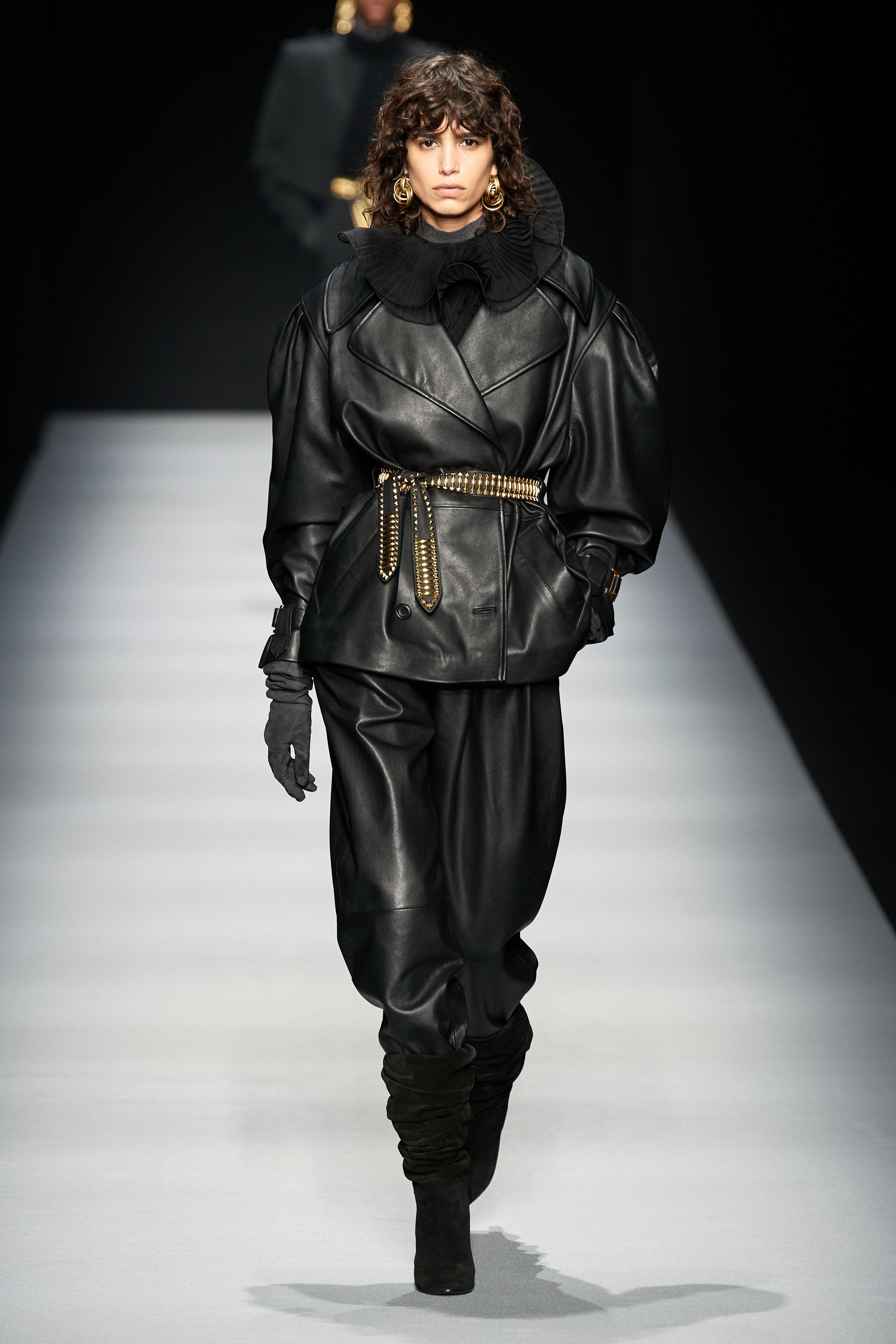 Módne detaily – voľné nohavice s vysokým pásom, tzv. háremový štýl zapravené do nariasených tri štvrťových čižiem s guľatou špičkou dopĺňali zrolované rukavice a masívne šperky.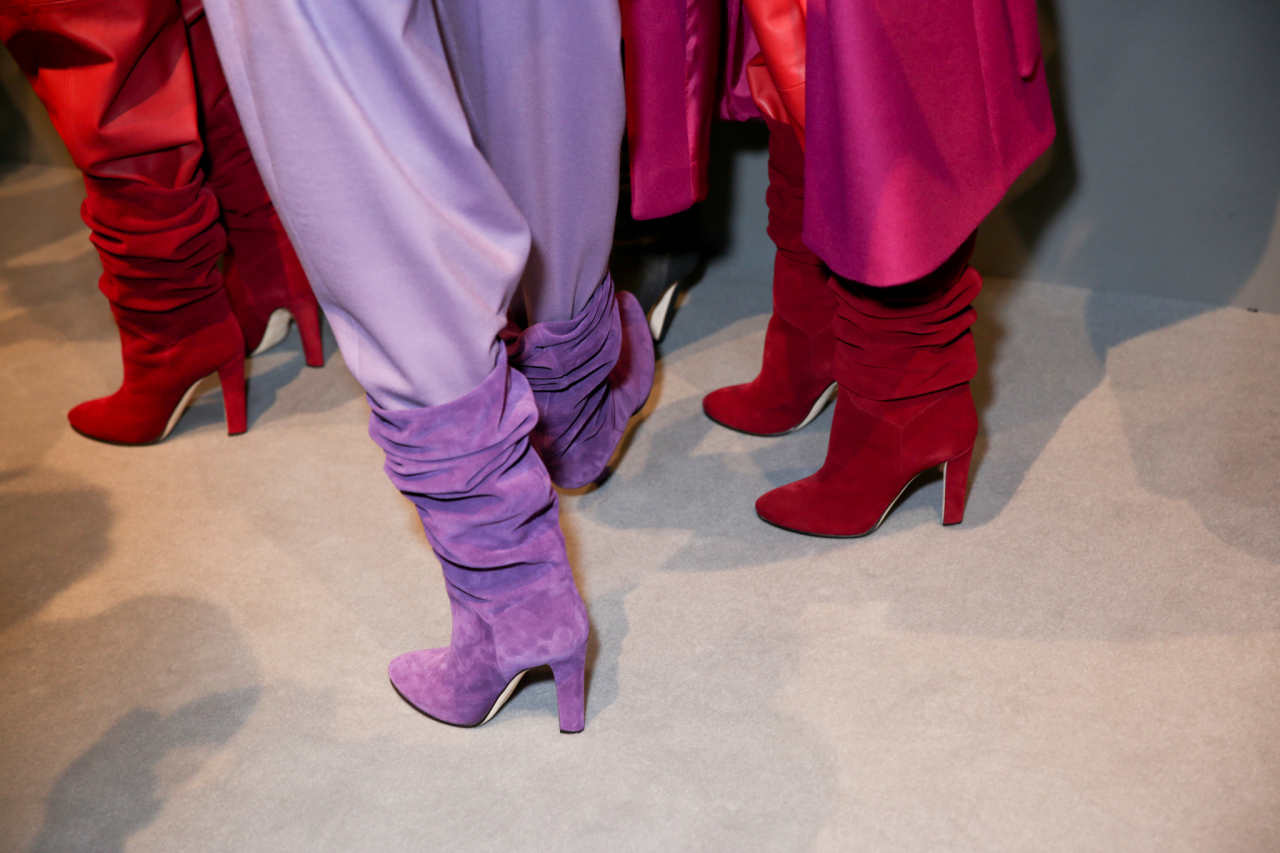 Looky z kolekcie Jeseň / Zima 2020 – 21 boli kombinované s bundami širokého strihu so zvýrazneným pásom.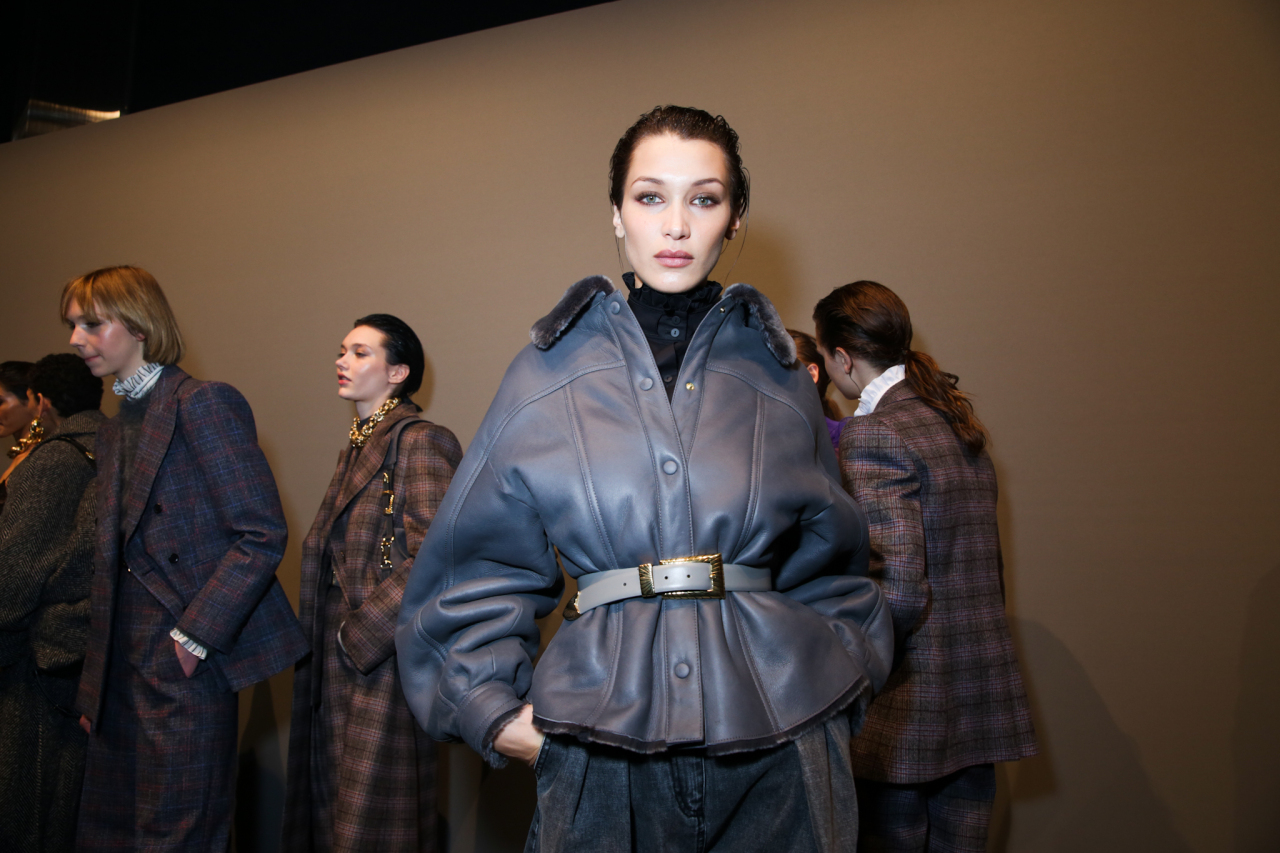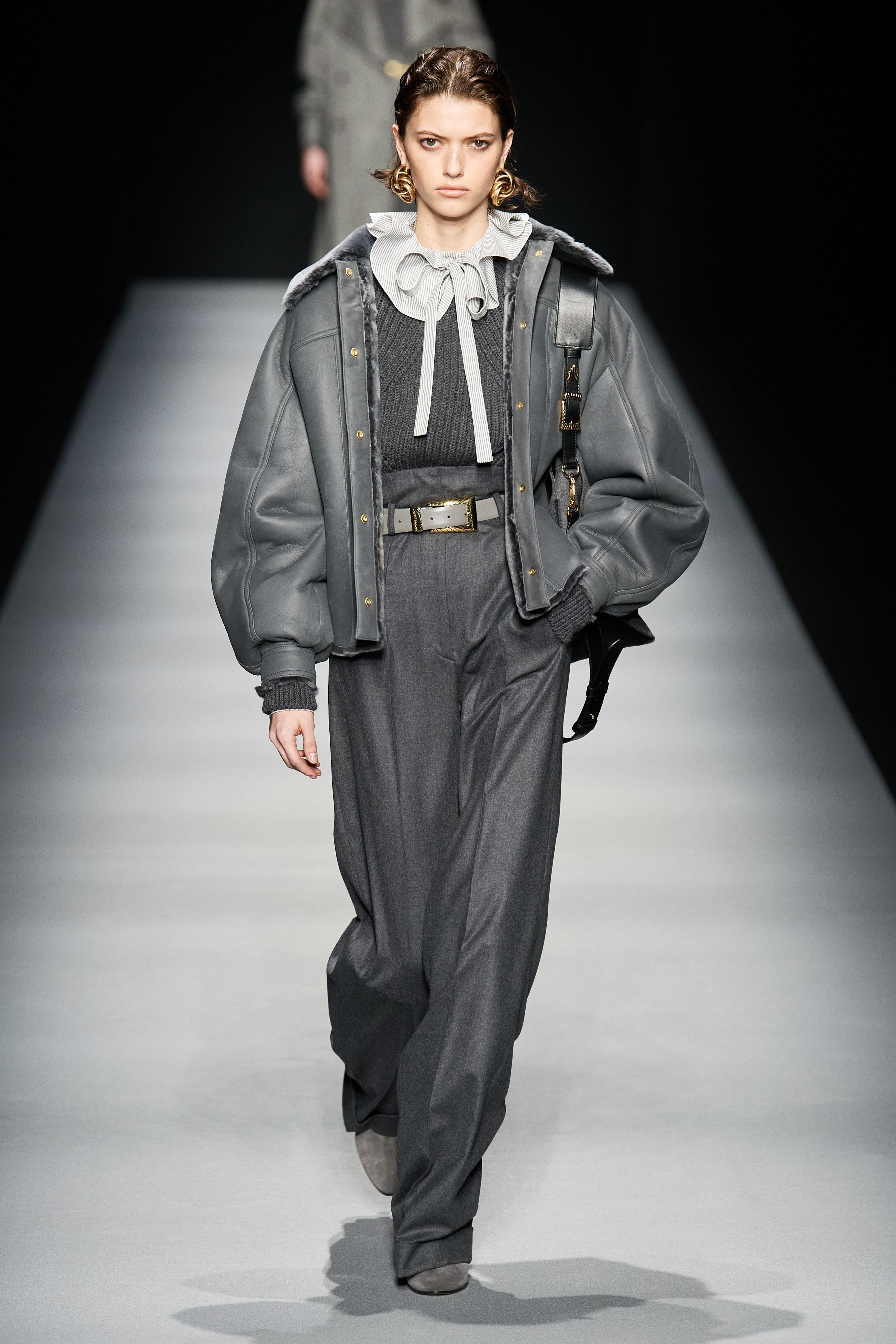 Nový denim bol starý denim, vypraný čierny, či vyšúchaný šedý.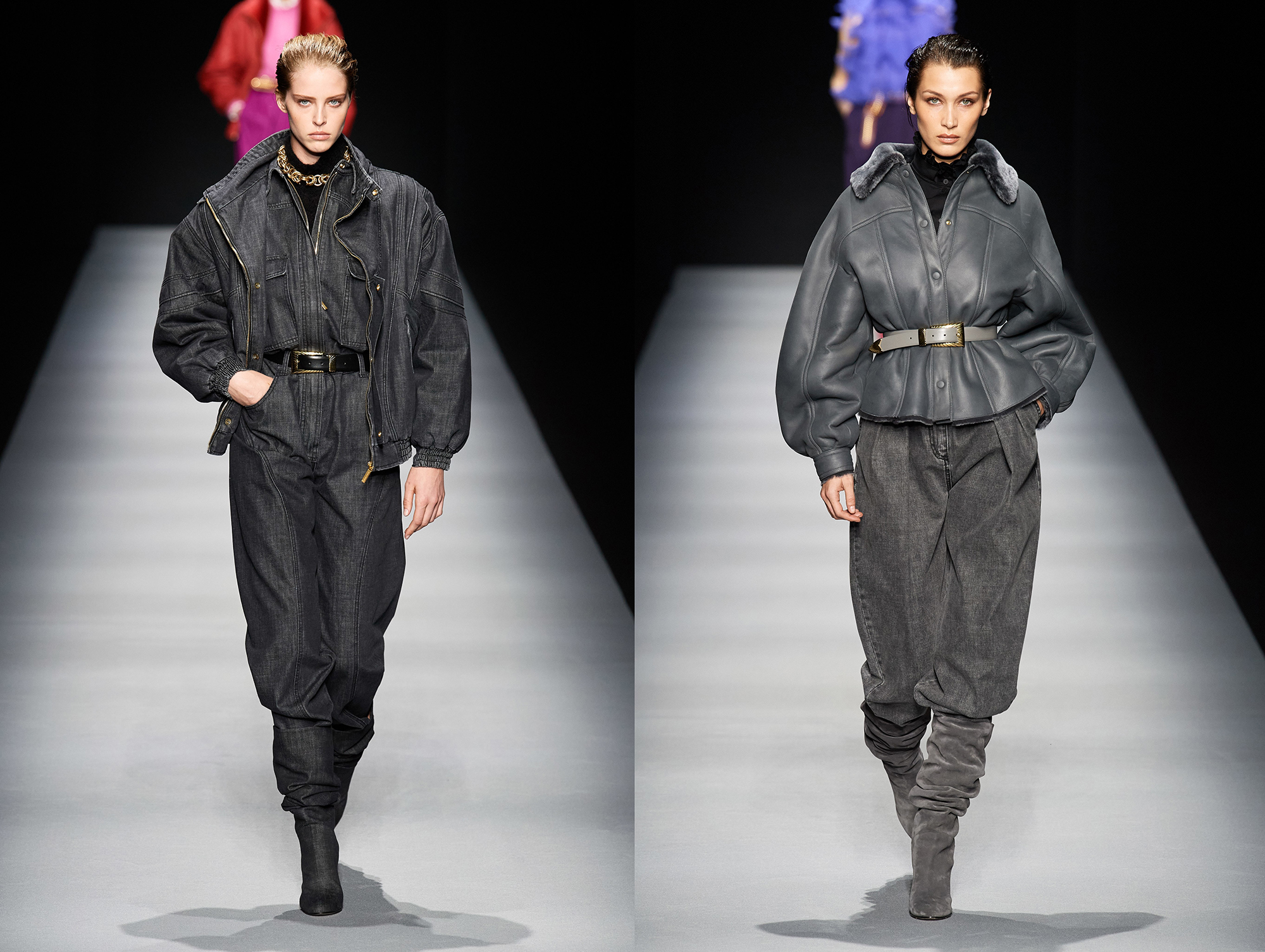 Voľná nadýchaná silueta postavy v nohaviciach bola doplnená jemným mohérovým svetrom nadmerného strihu. Farby v kolekcii Alberta Ferretti – Jeseň / Zima 2020 – 21 boli červená, fuchsiová, kobaltová, modrá a lila.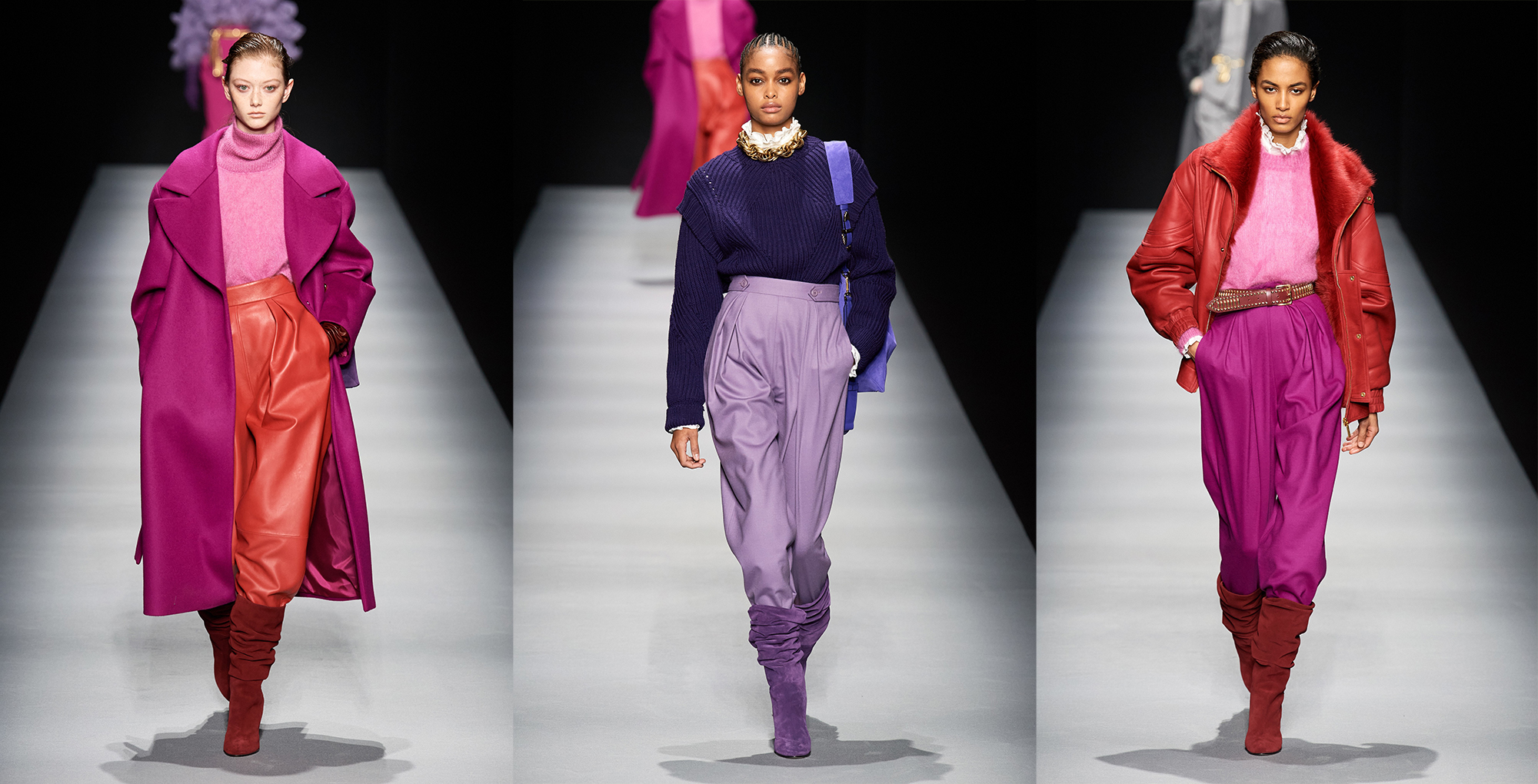 Tento štýl sme pri značke Alberta Ferretti za posledné sezóny mali možnosť vidieť a u zákazníčok naberá stále na obľube najmä pre jeho pohodlnosť. Módni pozorovatelia však vyčkávajú, kam táto značka svojím náhlym prerodom smeruje a čo ďalšieho od nej možno očakávať.
VOLÁNY, VLNY, LEMY – RETRO PARTY 1989
V ďalšej časti prehliadky Alberta Ferretti – Jeseň / Zima 2020 – 21 prišla nádielka volánov, prúžkov, strapcov, lemov ako vystrihnutých z party rokov 1989.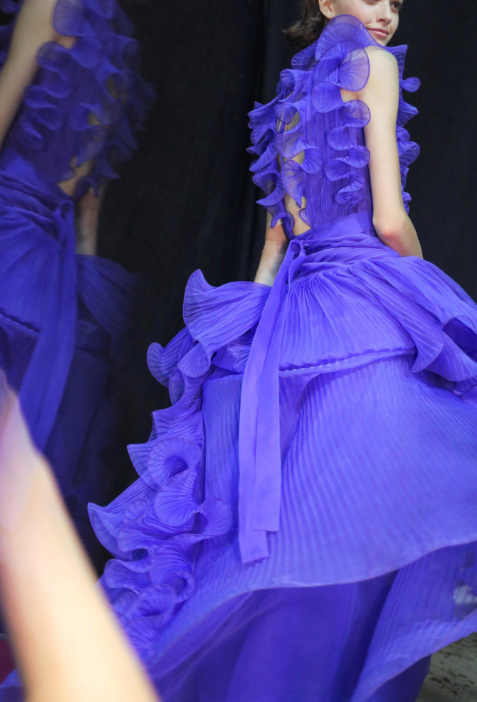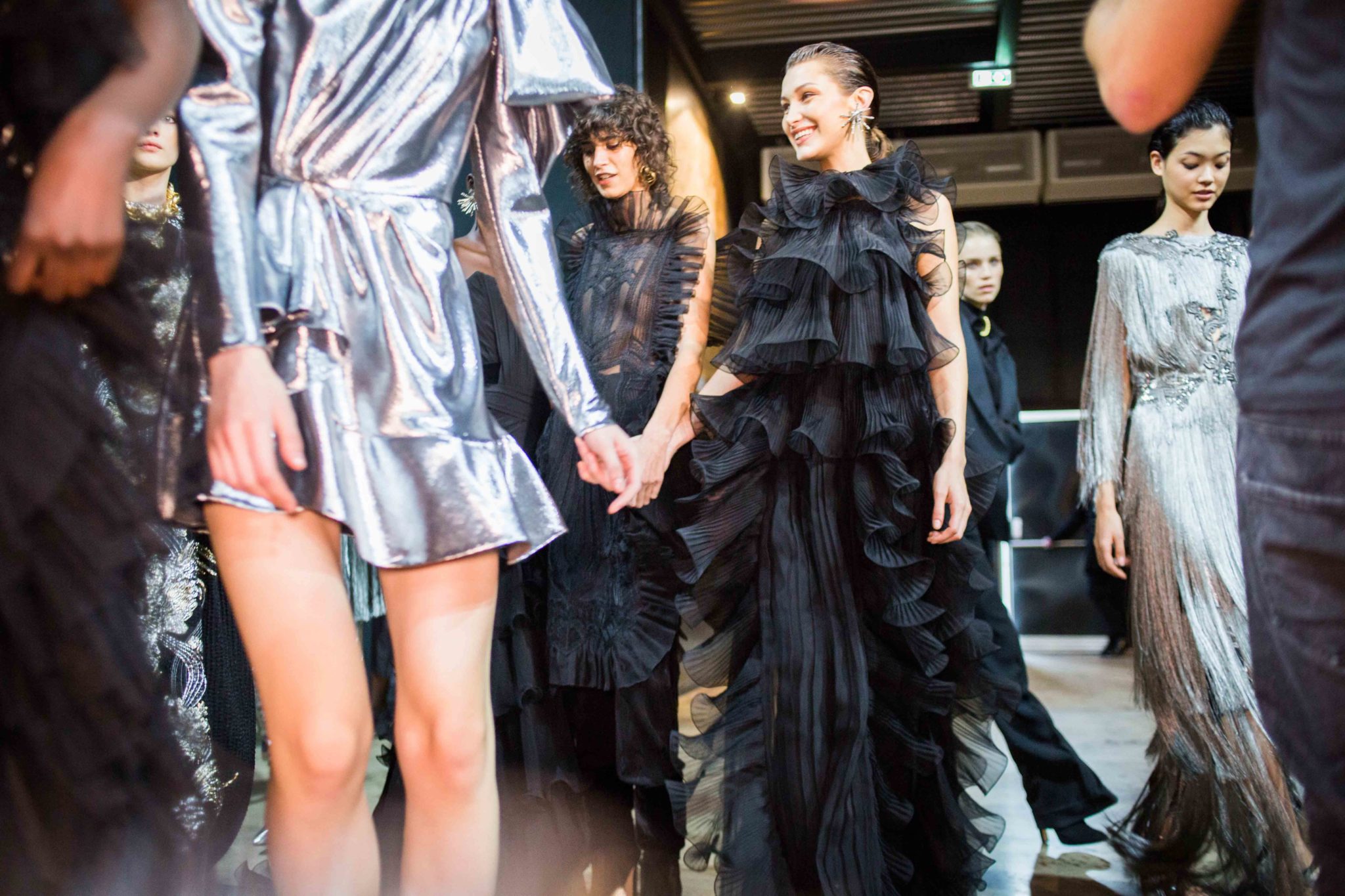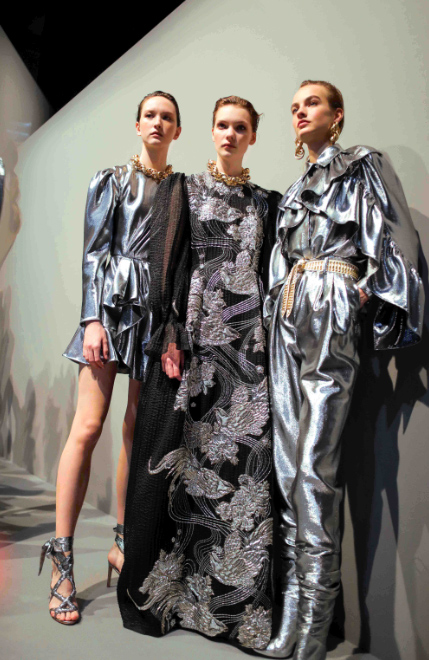 Tie časy sú mi veľmi blízke a spomienkovo milé, už vtedy ma fascinovala a výsostne zaujímala móda.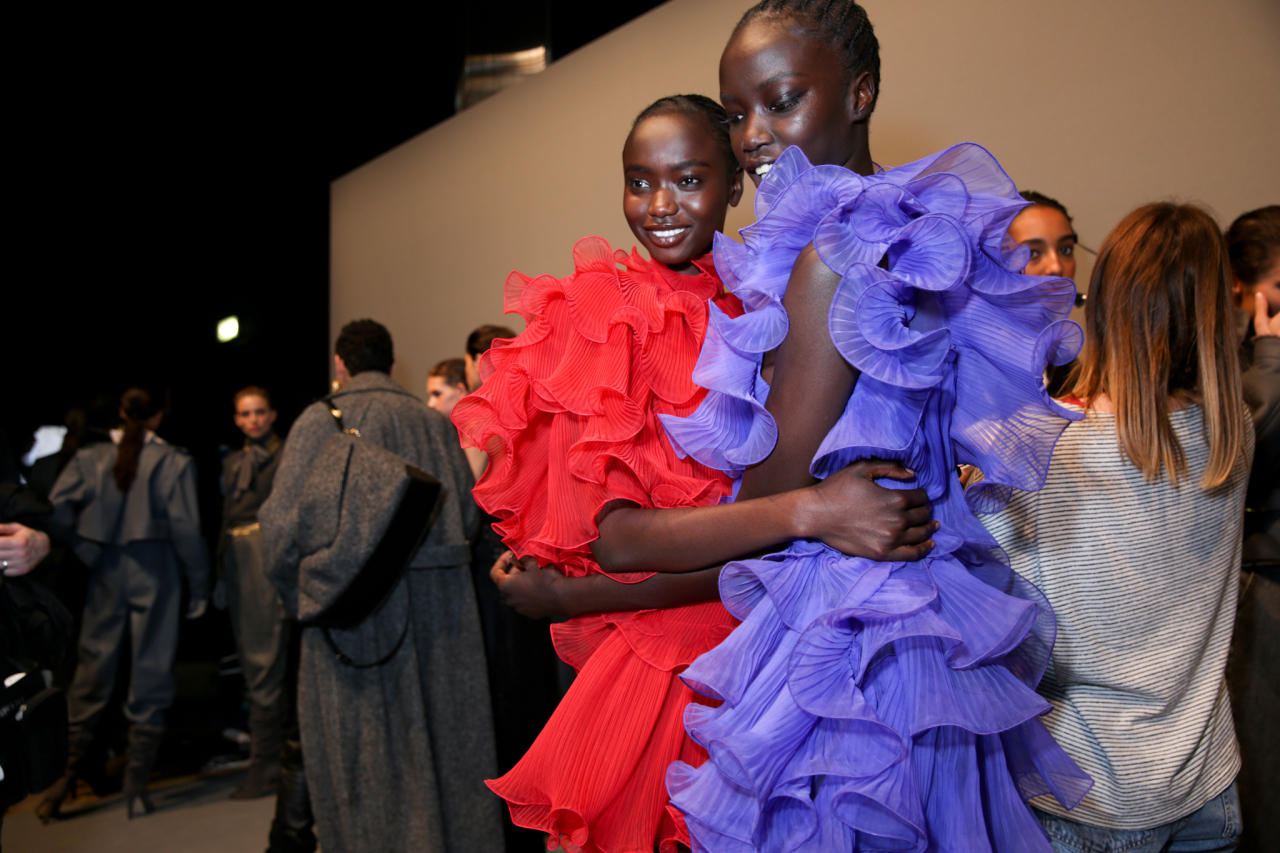 Farebne cukríkovo výrazné blúzky s nadýchanými rukávmi a volánmi zapravené do sukní končiacich nad čižmami, nohavíc zastrčených v čižmách, čierne šifónové šaty zaťažené metalickým brokátom alebo strieborným lemovaním a výšivkami – to je nová kolekcia značky ALBERTA FERRETTI pre sezónu Jeseň / Zima 2020 – 21.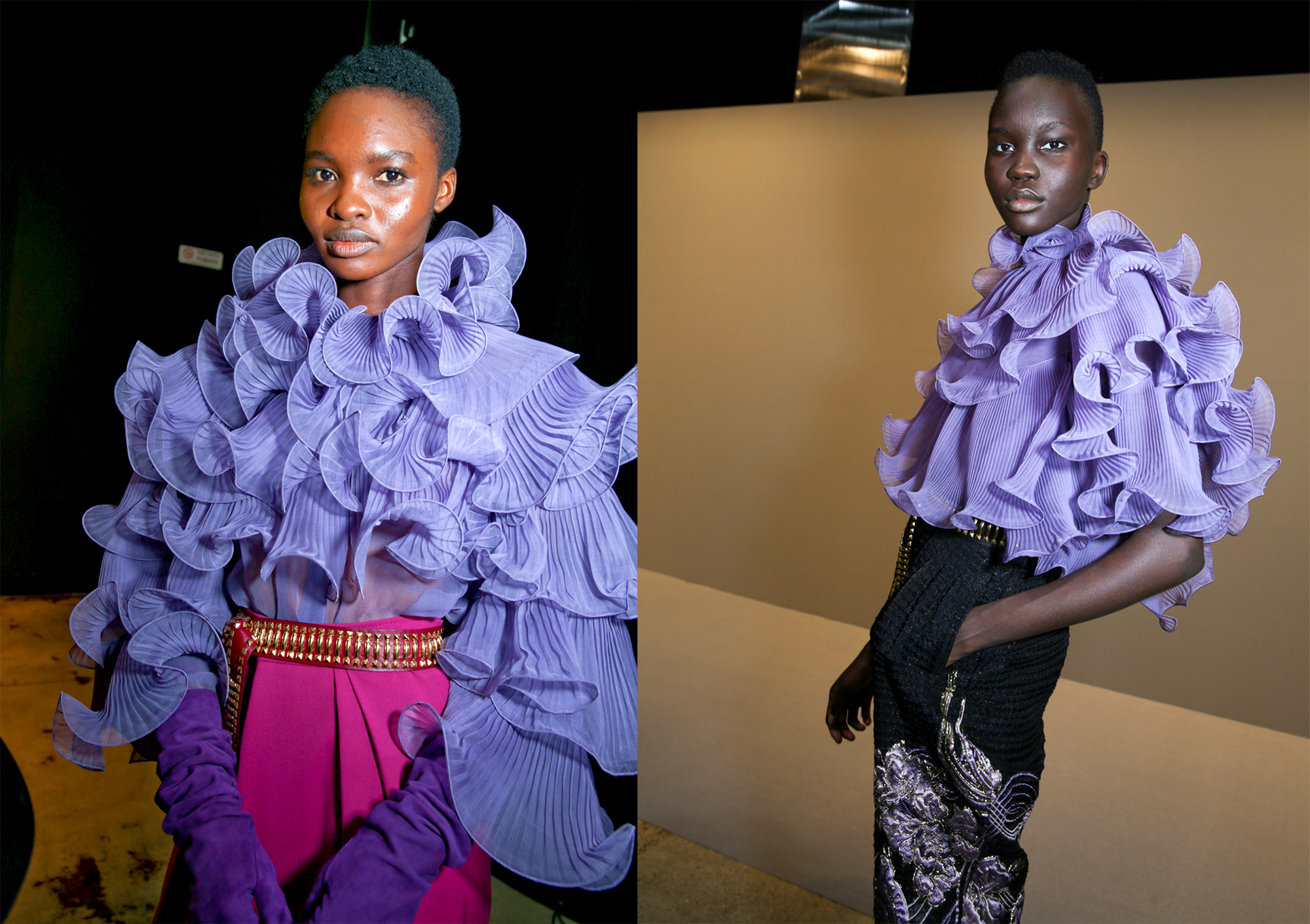 Strapce, volány, nariasené goliere, brokátové vyšívané modely a bohaté zdobenia predviedla talianska dizajnérka v novej kolekcii ALBERTA FERRETTI, Jeseň / Zima 2020 -21.
Zdroj obrázkov: Alberta Ferretti, Getty Images, wwd, Vogue
Idea tohto zámeru módnej značky ALBERTA FERRETTI mala na striedačku ukázať smerovanie medzi dvoma rovinami módneho štýlu rokov 80., ale vo finále sa vcelku vytrácala. Viac sa dostávala do popredia akoby ponúknutá nádielka všehochuti. Necháme sa teda prekvapiť, ako sa vyvinie situácia v módnom priemysle po následkoch pandémie, čo prinesú ďalšie kroky a dizajnérske počiny viacerých návrhárov a ako to ovplyvní tvorbu a smerovanie tejto značky.
Kedy sa dočkáme ďalších inšpiratívnych módnych prehliadok a to na celom svete, ostáva nateraz taktiež veľkou neznámou.
Sledujte instagram mya_mirell, kde v insta stories uvidíte moje zaujímavé módne videá. Taktiež stránku blogu na facebooku s názvom Mya Mirell Fashionista, ktorá je venovaná móde a Milan Fashion Weeku.