Anne Hathaway ako ambasádorka značky Bulgari pokračuje vo svojej sérii módnych outfitov vo Francúzsku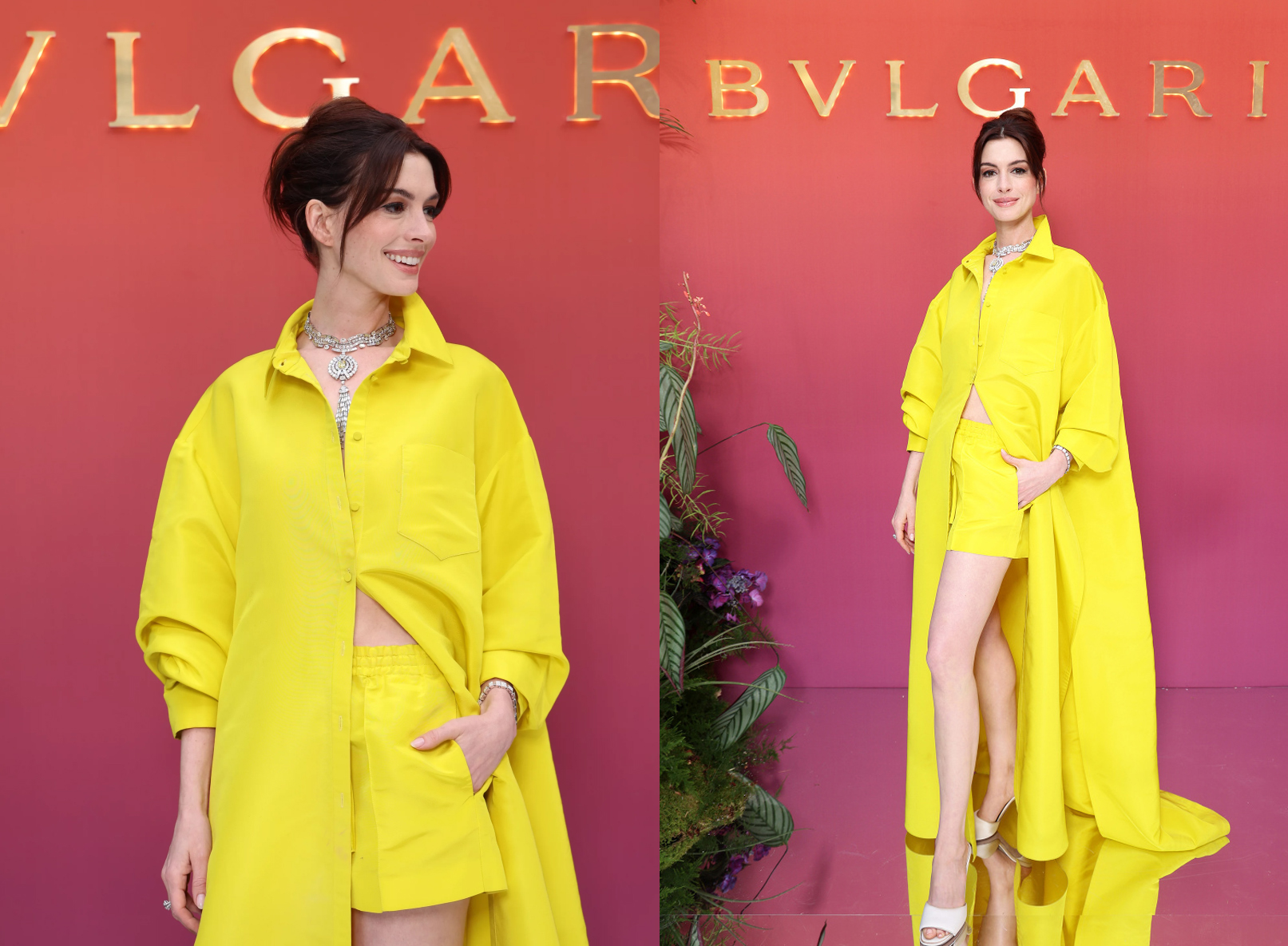 V Paríži to opäť žilo módou. V pondelok večer, 6. júna 2022 sa uskutočnil fashion večer Bulgari High Jewelry Gala, na ktorom žiarila herečka Anne Hathaway. Oceňovaná herečka z nedávnych Oscarov pokračovala v sérii módnych outfitov, ktoré tam predviedla.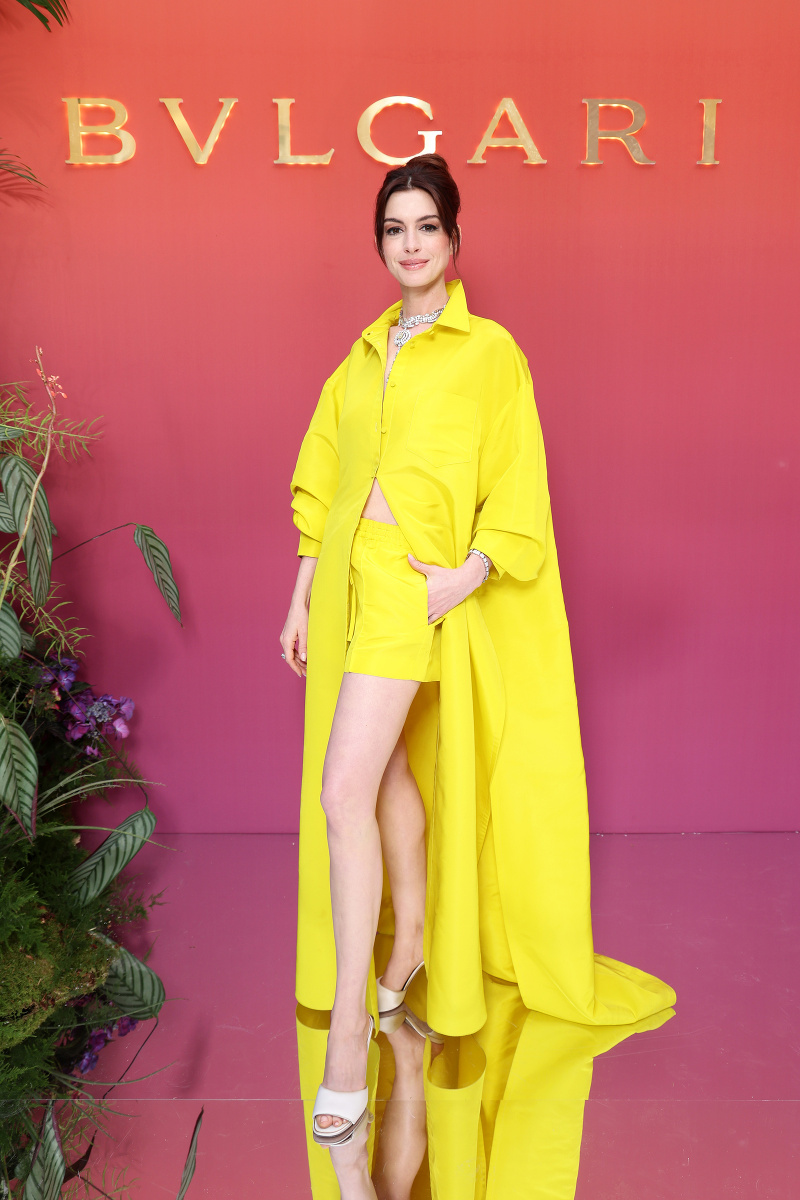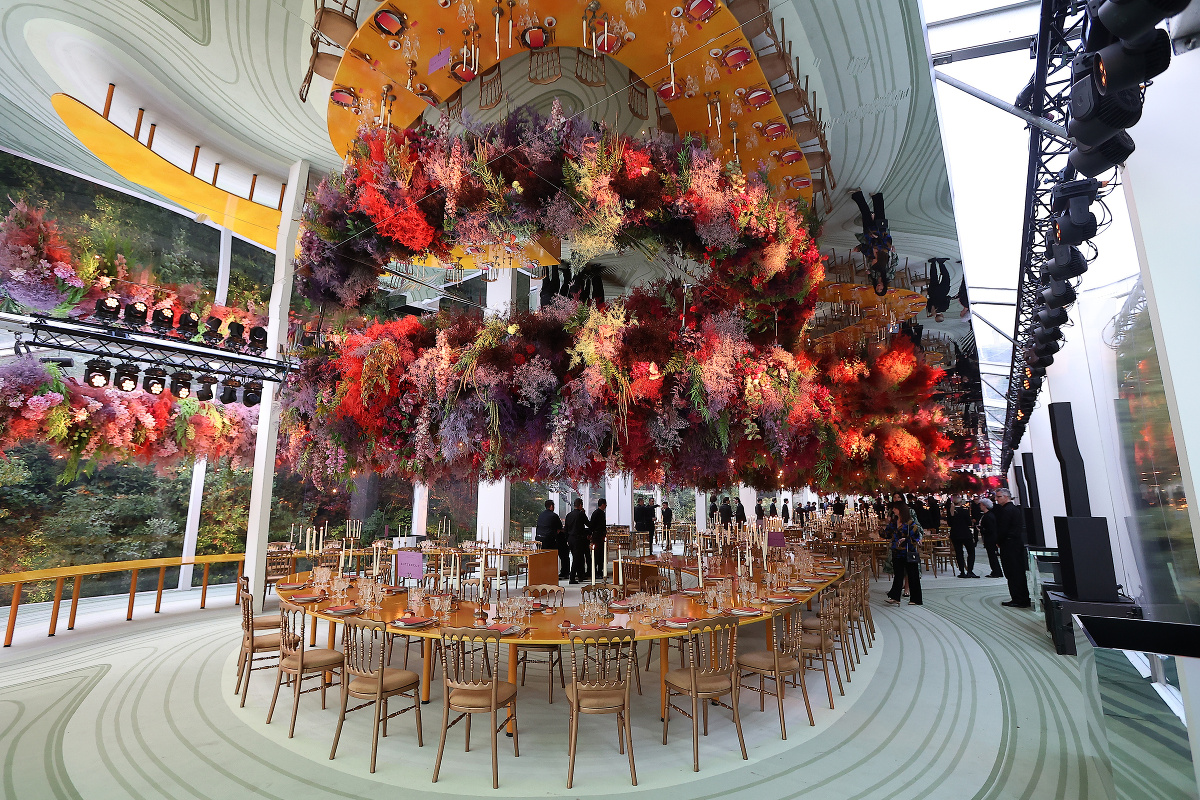 Bulgari High Jewelry Gala, podujatie, ktoré oslavuje najnovšiu kolekciu kreatívnej riaditeľky Lucie Silvestri s názvom "Eden the Garden of Wonders", hostilo aj známe osobnosti ako Lisa Manoban z populárnej K-popovej skupiny Blackpink, profesionálne známa ako Lisa, či Priyanka Chopra.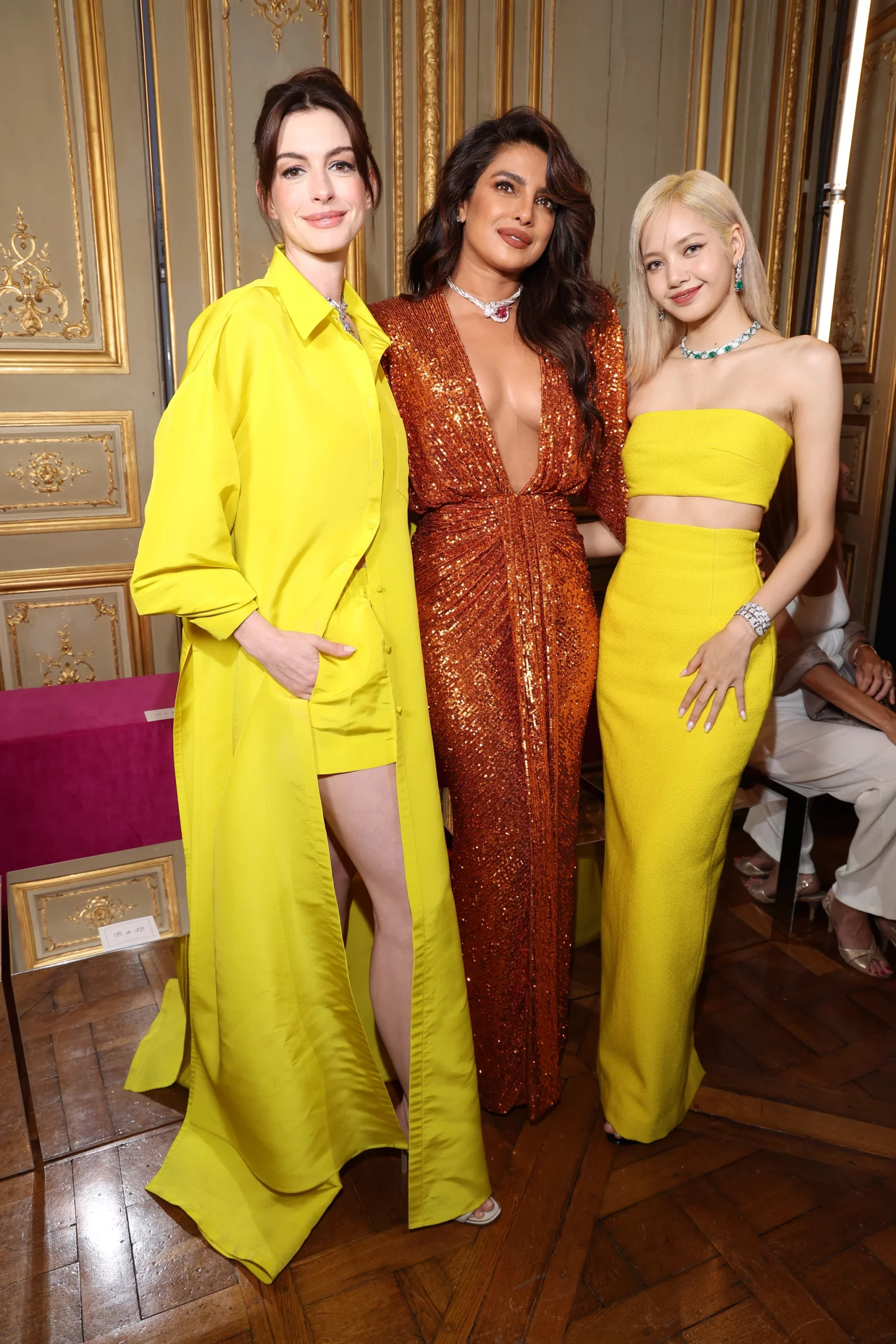 Anne Hathaway doslova oslnila v žiarivom modeli od Valentina z kolekcie pre Jar/Leto 2022. Žlté košeľové šaty s trojštvrťovým rukávom s golierom, ktoré sa v páse rozopínali, odhaľovali krátke šortky a herečkine štíhle nohy. Vlasy mala Anne upravené dohora, aby nechala vyniknúť výrazný náhrdelník značky Bulgari, ktorej je tiež ambasádorkou.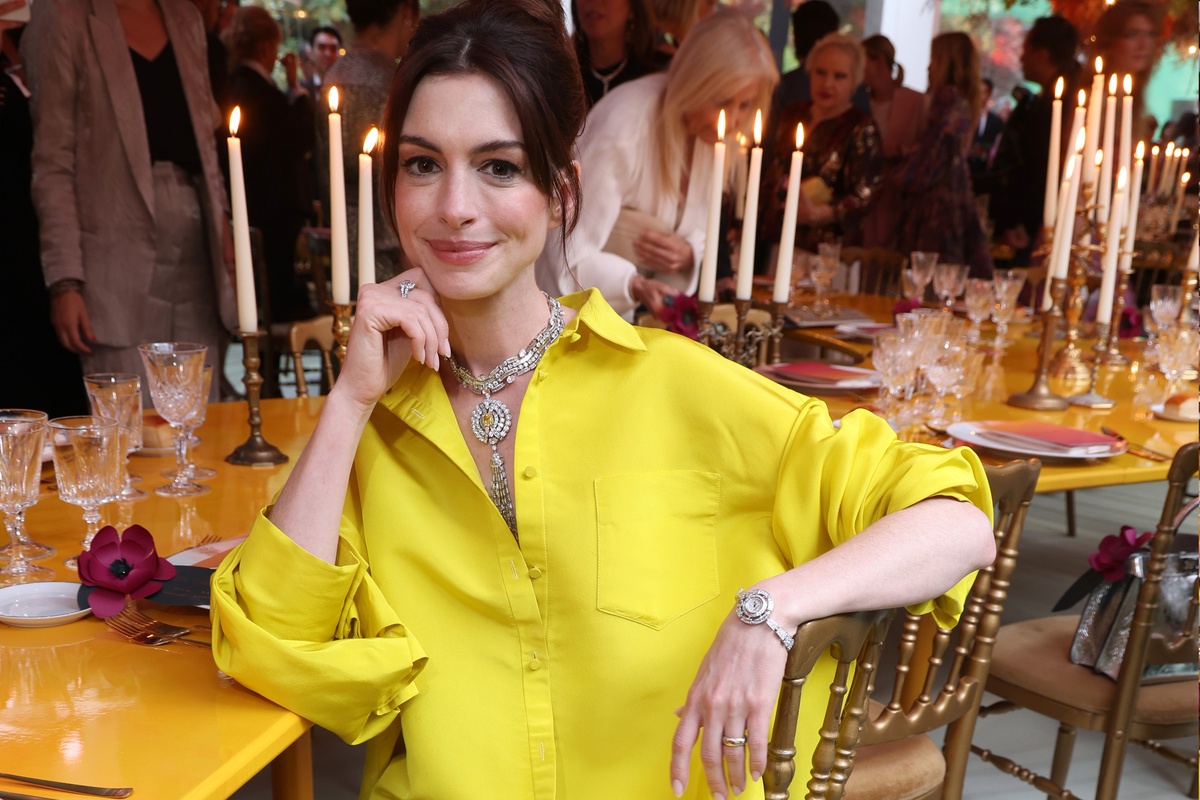 Styling košele s gombíkmi sa môže zdať zložitý, ale outfit Anne Hathaway na Bulgari High Jewellery Gala v Paríži je dôkazom toho, že aj ten najjednoduchší základ šatníka sa dá premeniť na sofistikované majstrovské dielo. 6. júna 2022 hviezda "WeCrashed" zdobila túto udalosť v žiarivo žltých mini šortkách a dlhej košeli s golierom. Hathaway prehodila košeľové šaty cez slnečné žlté šortky, čím vytvorila ilúziu vykrojenia stehien, ktorá ponúkala pohľad na jej krémovo-biele lodičky.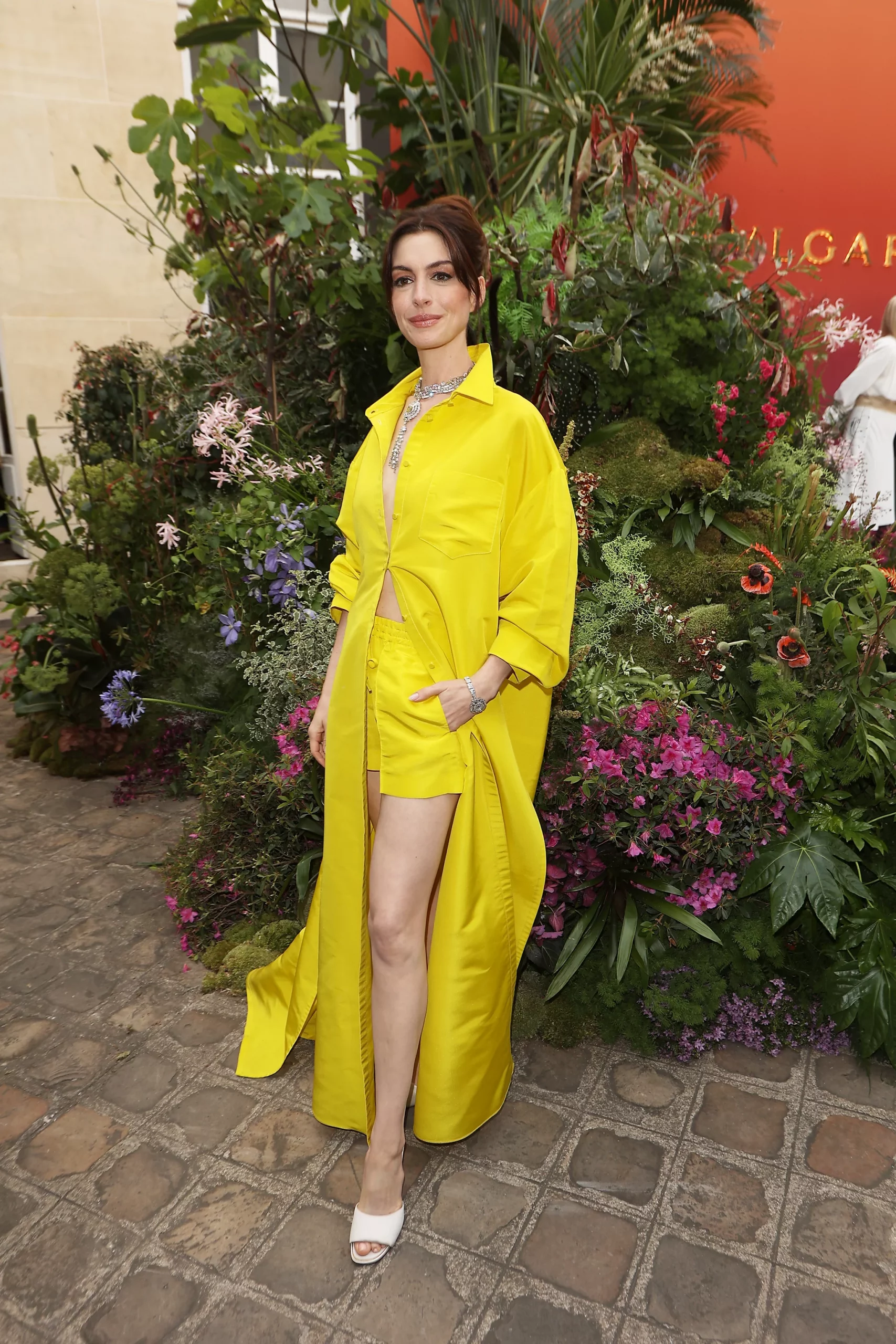 Herečku stylizovala Erin Walsh, ktorá spolupracuje aj s Adrianou Limou, Ashley Park a Dove Cameron. Podujatia sa tiež zúčastnili aj iné celebrity, medzi inými aj Carla Bruni v rafinovaných čiernych šatách.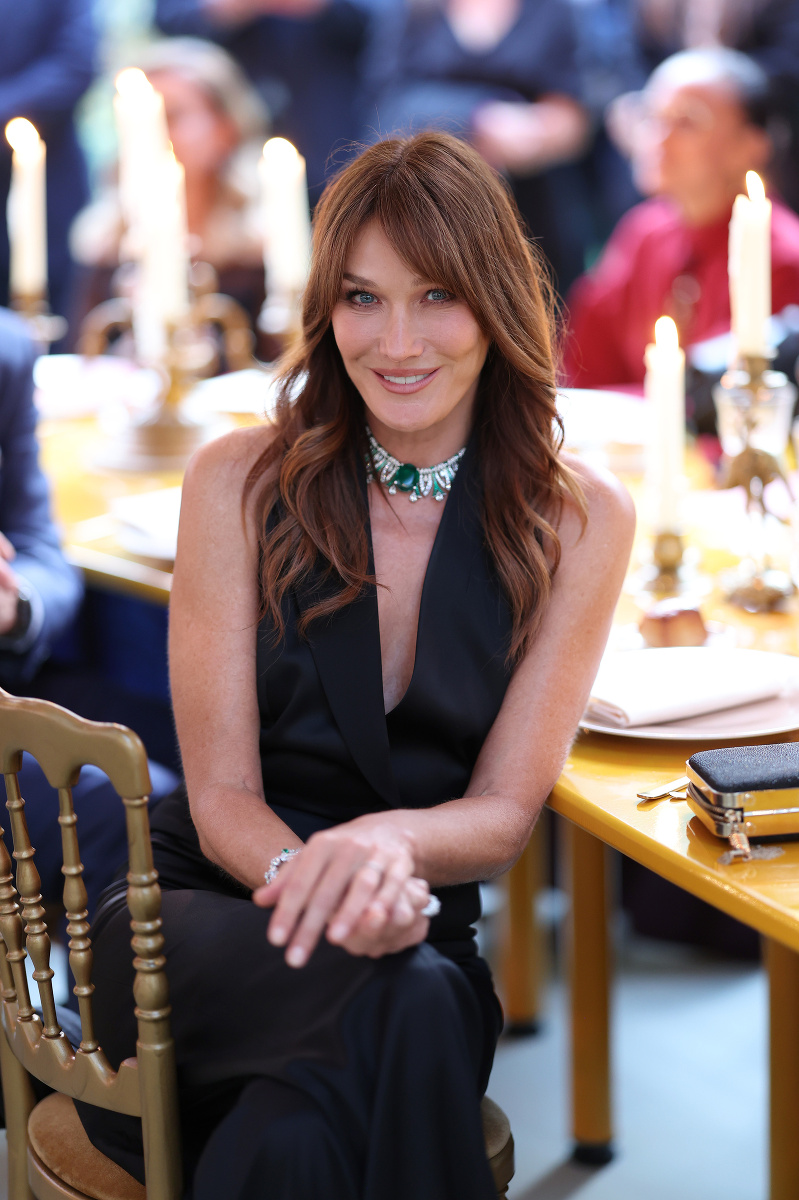 Počas parížskeho Gala sa Anne Hathaway podelila aj o hviezdny fotografický moment s Lisou z Blackpink, ktorá zachovala monochromatickú farebnú schému v dvojdielnych koktejlových šatách juhokórejskej značky Pinkong pre sezónu Jeseň/Zima 2022.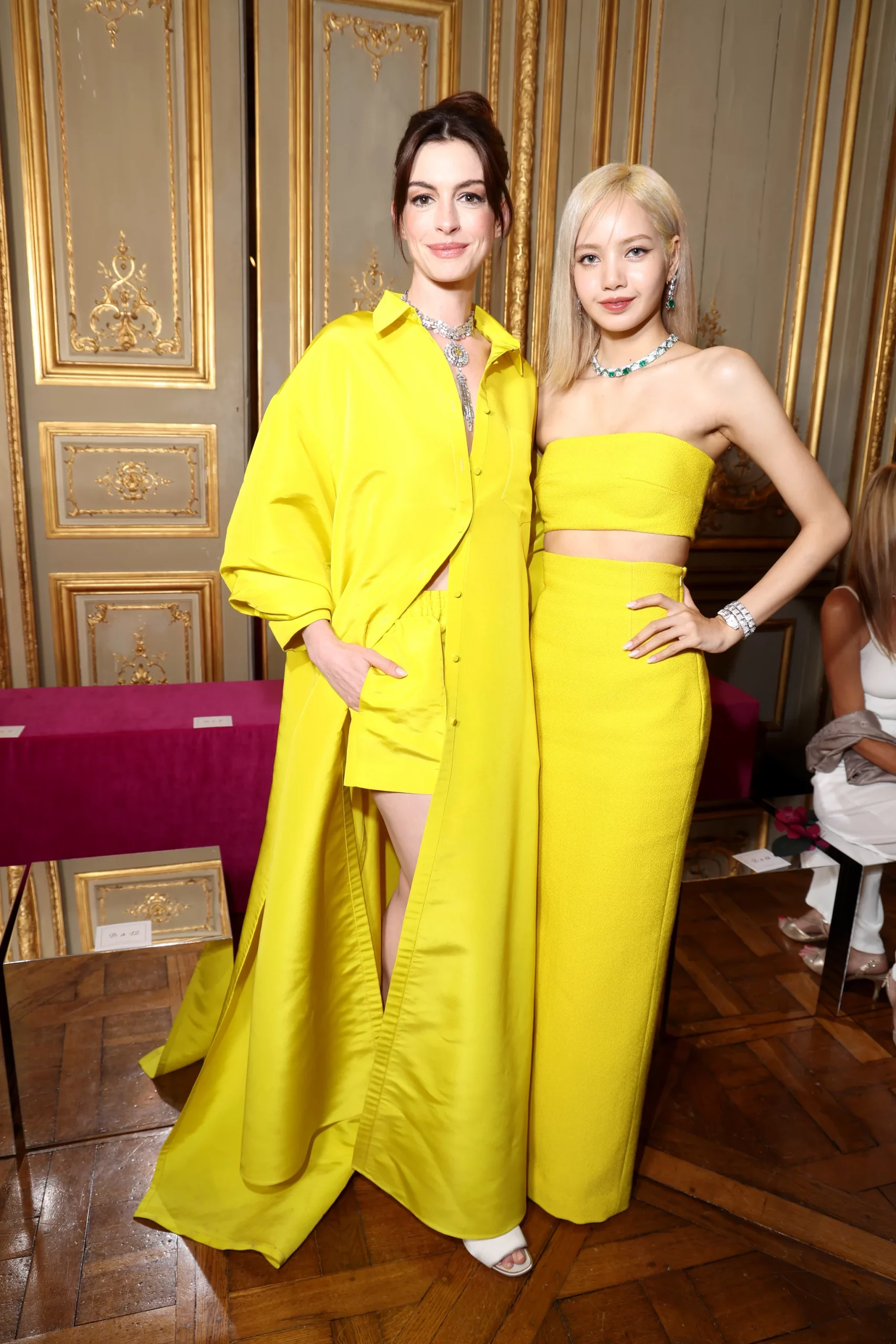 Priyanka Chopra mala na Bulgari High Jewelry Gala módnom evente na sebe trblietavé oranžové zavinovacie šaty s hlbokým výstrihom značky Rasario.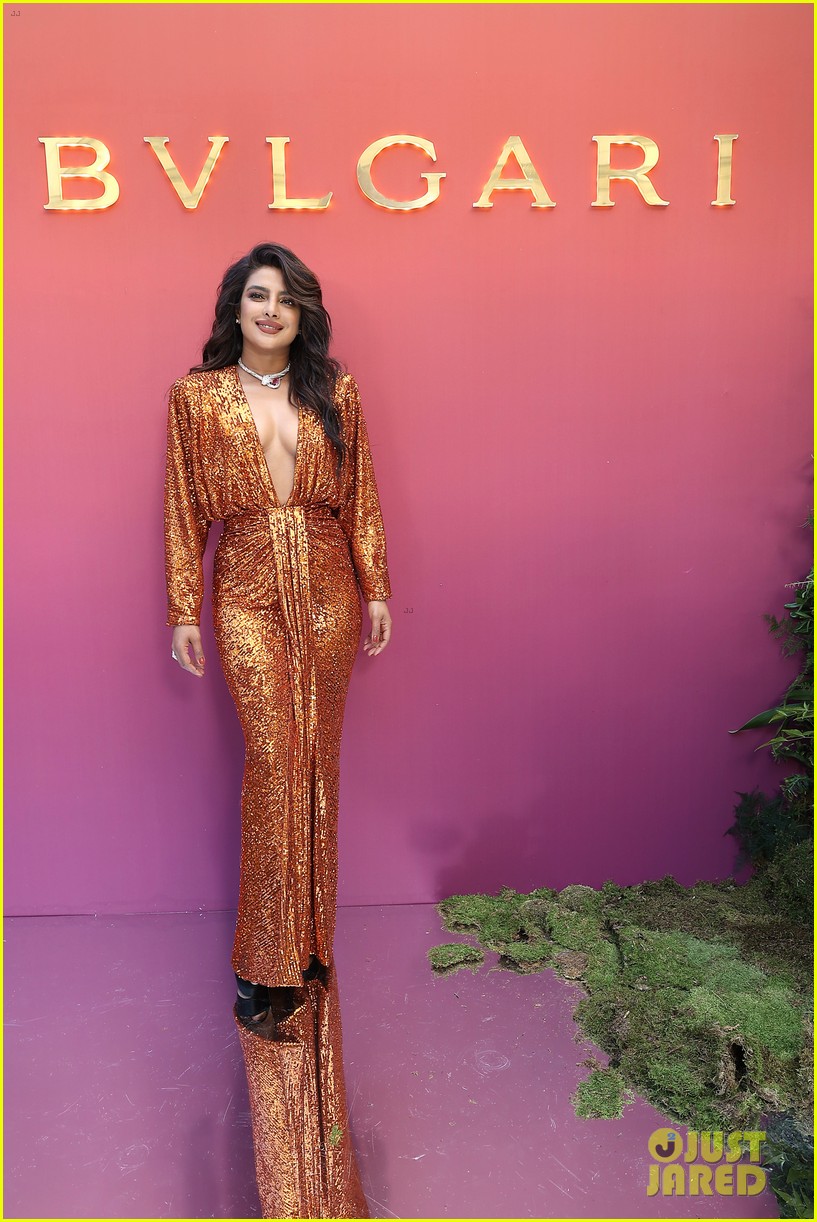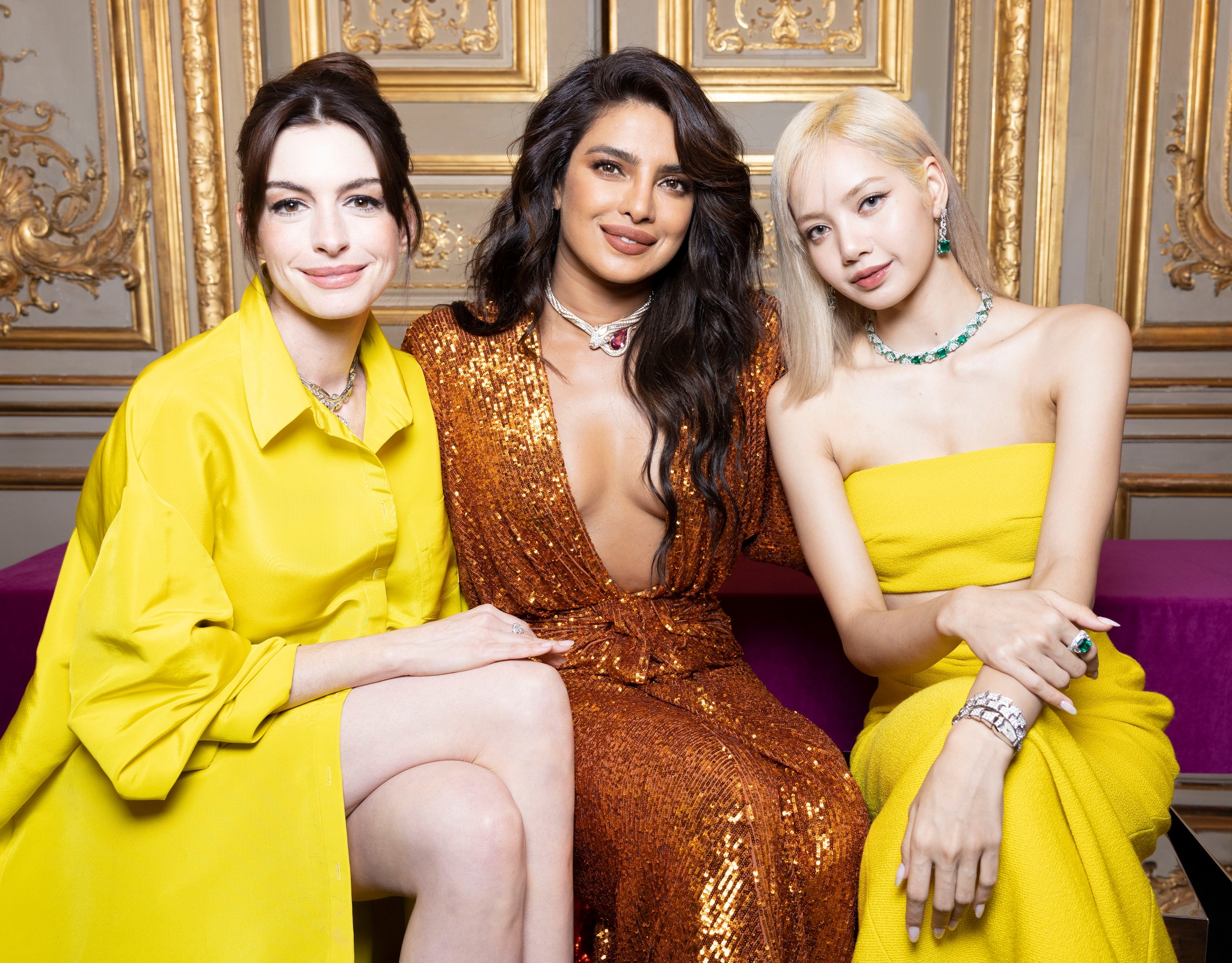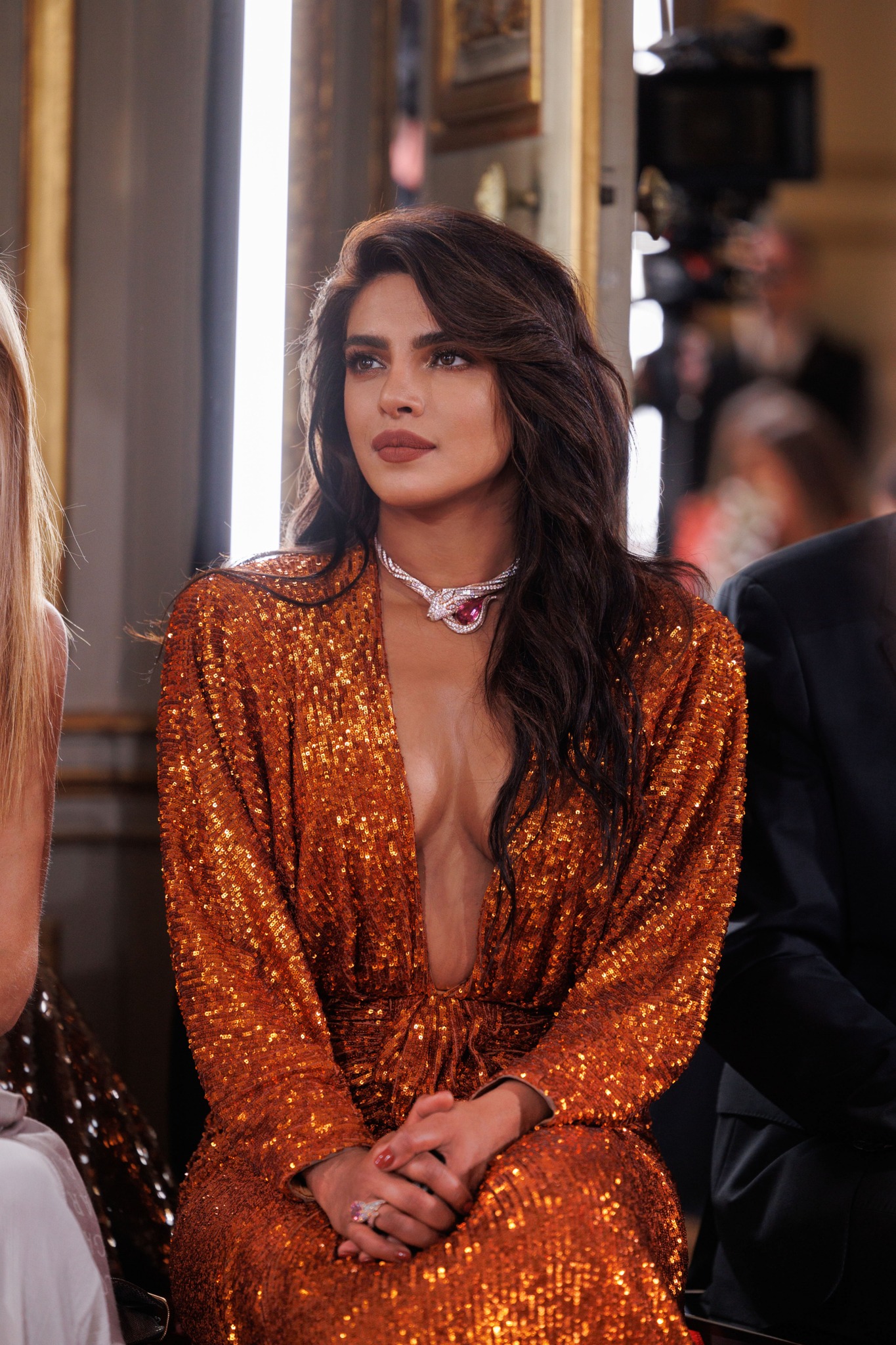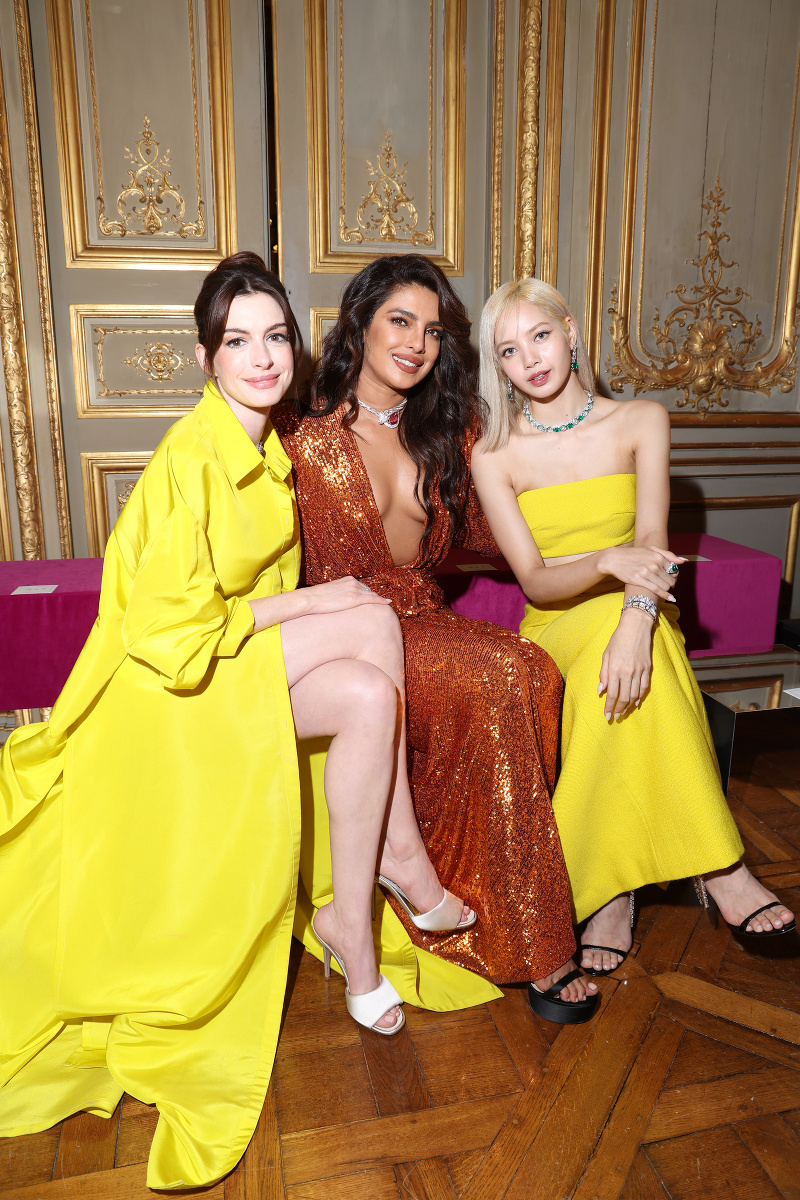 Anne Hathaway a Lisa uviedli svojich fanúšikov na sociálnych sieťach do šialenstva, keď si spolu sadli a pózovali, pričom všetky vyzerali úchvatne.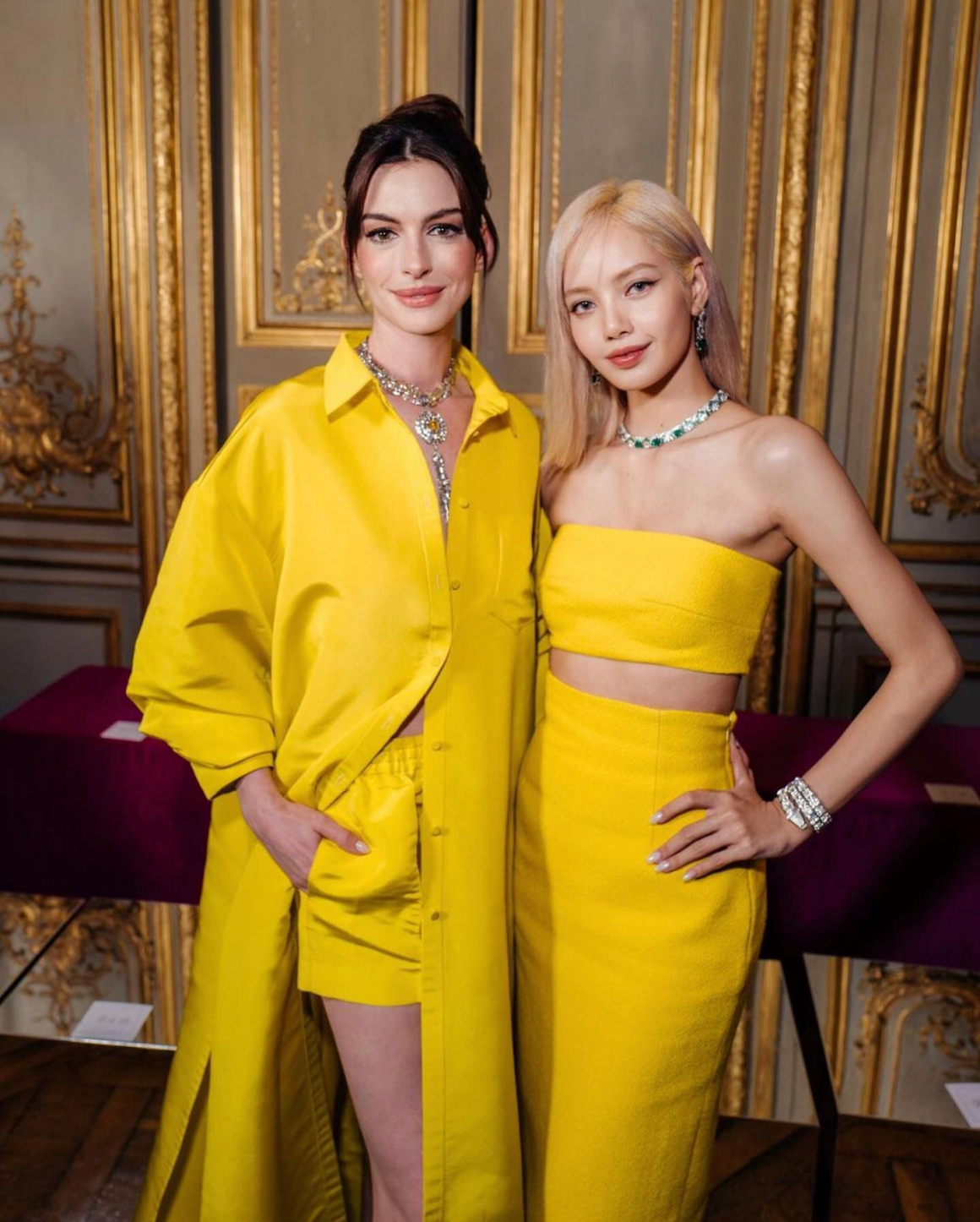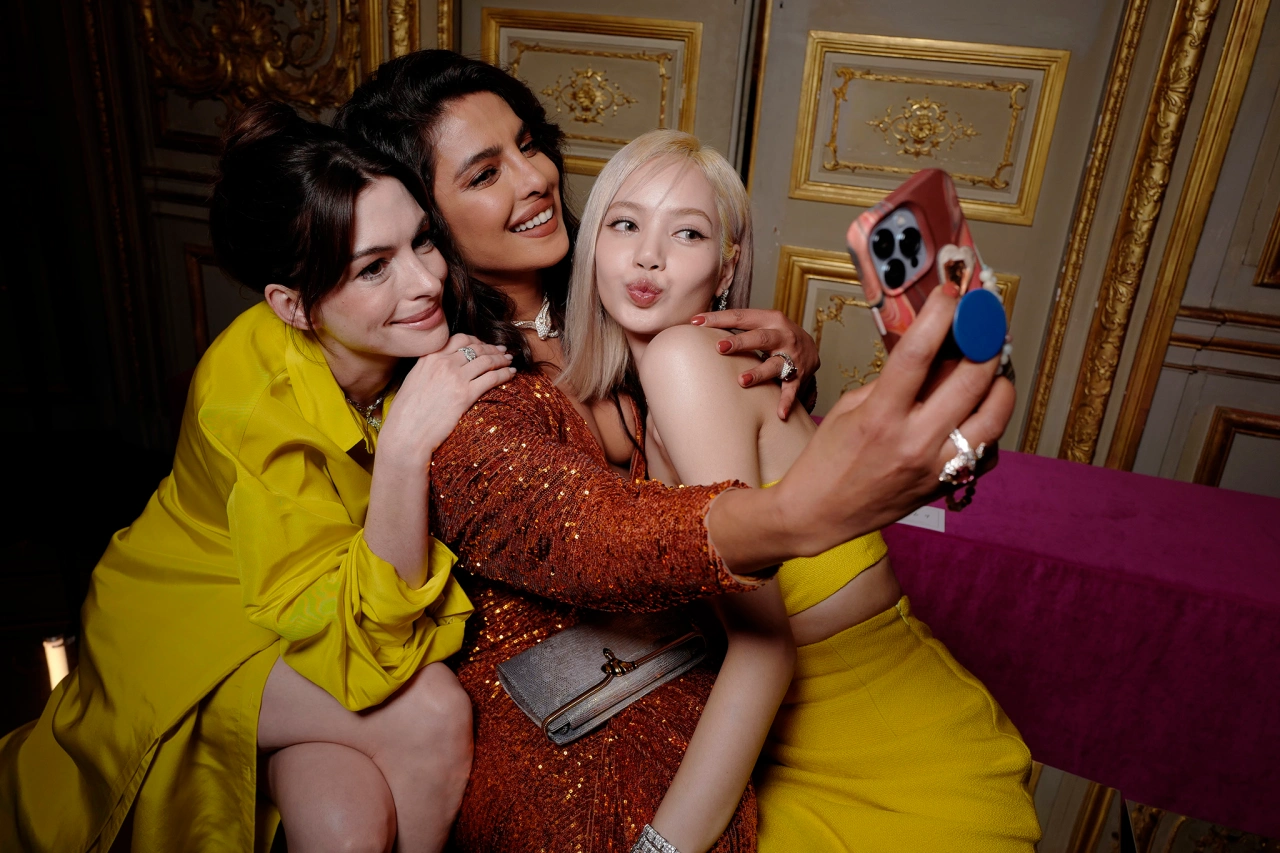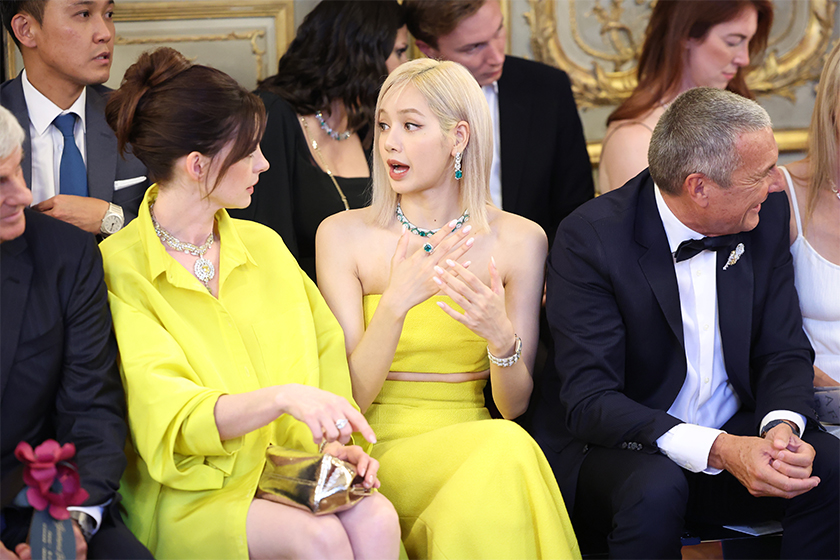 ANNE HATHAWAY – AMBASÁDORKA ZNAČKY BULGARI
Anne Hathaway debutovala ako ambasádorka značky Bulgari na medzinárodnom filmovom festivale Cannes 2022. Na premiére svojho pripravovaného filmu "Armageddon Time" mala na sebe biele flitrové róby od Armani Privé s dlhou vlečkou a náhrdelníkom Bulgari Mediterranean Reverie. Vzhľad dotváral zodpovedajúci 100 0000-karátový zafírový prsteň z vysokej kolekcie šperkov tejto značky.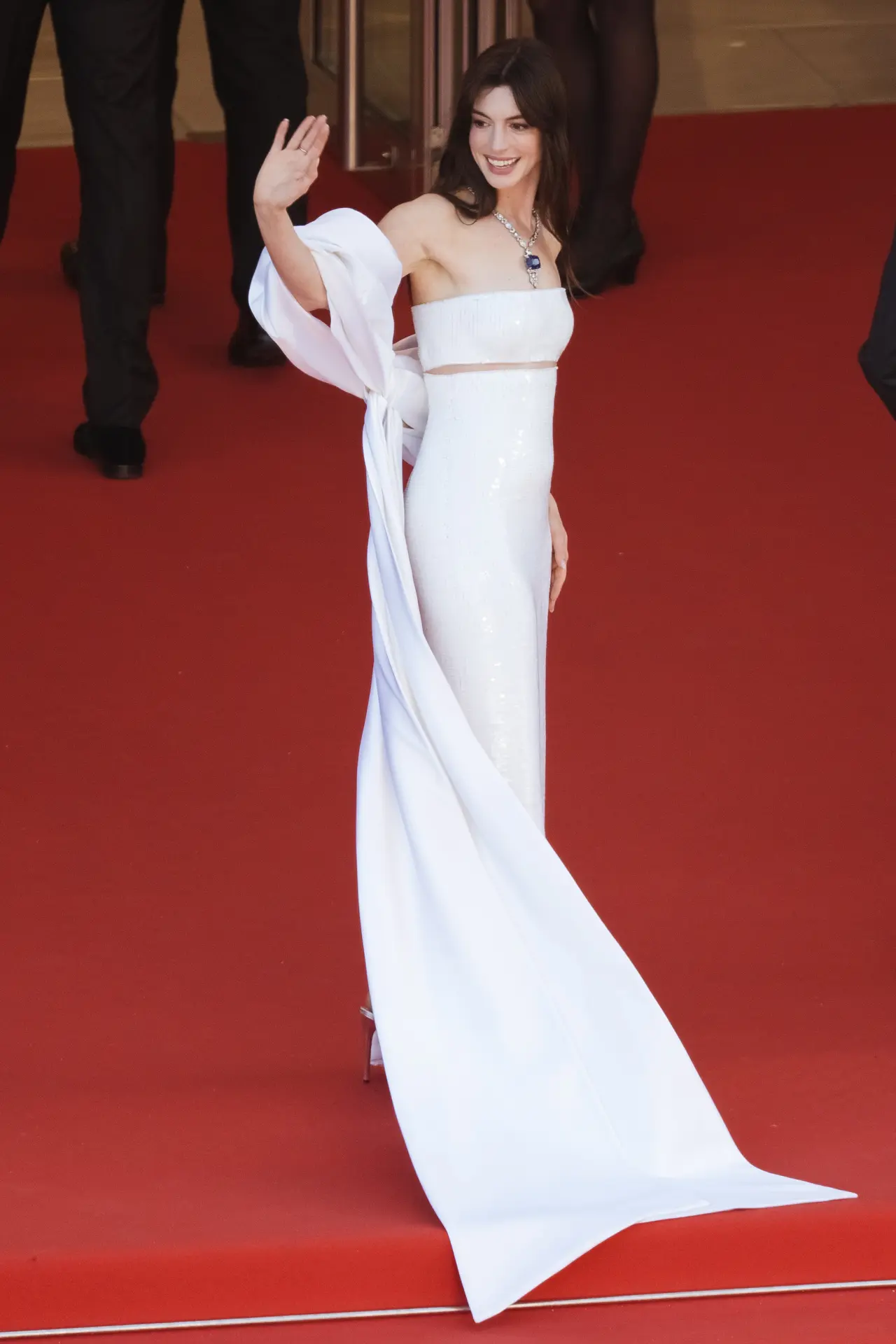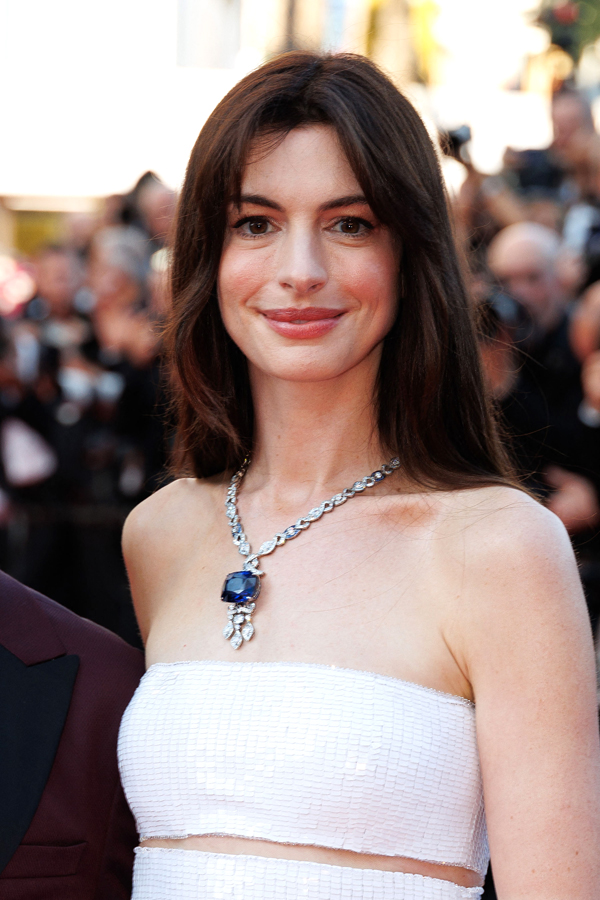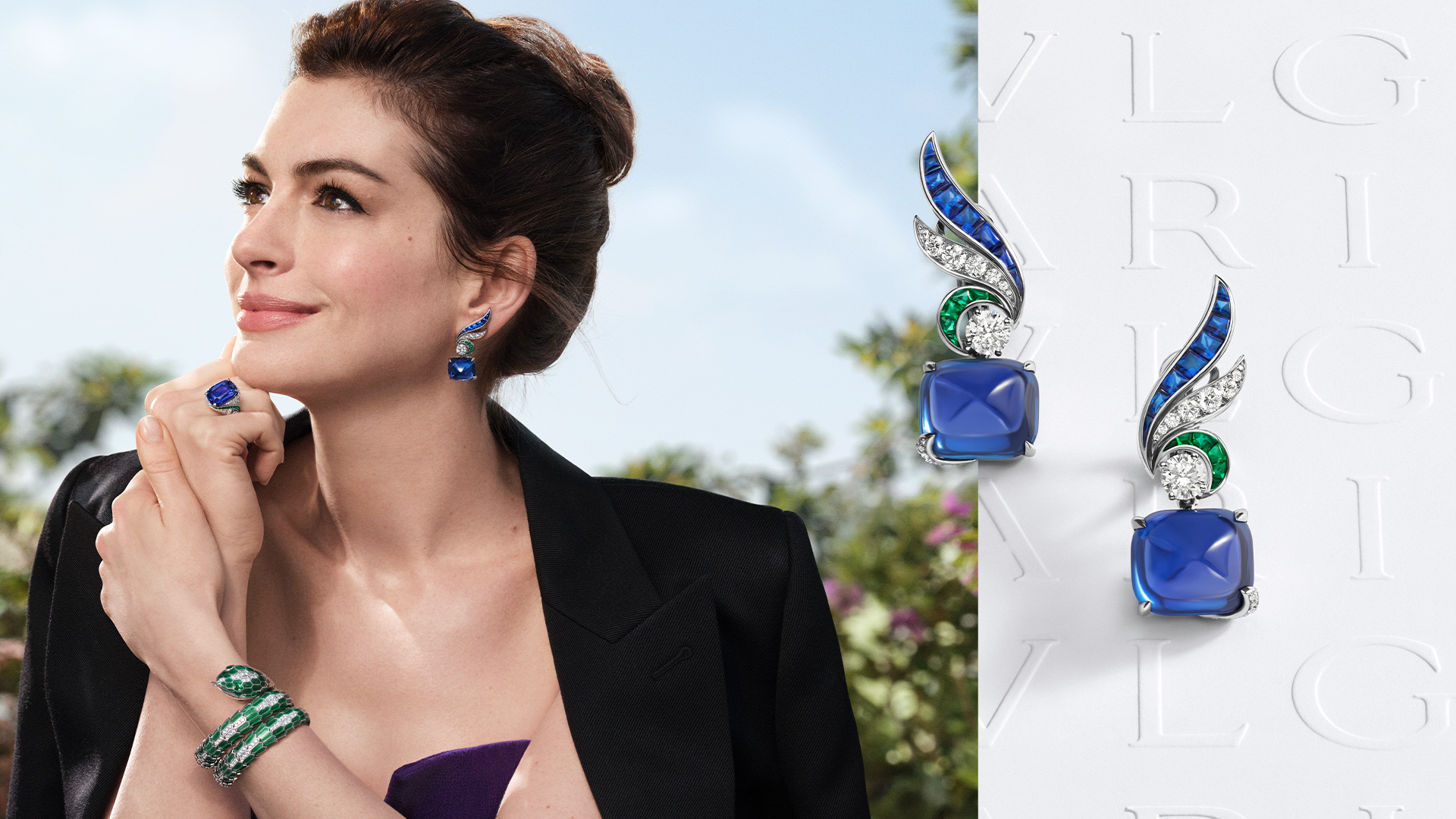 Herečka minulý mesiac na filmovom festivale v Cannes spustila svoju víťaznú sériu výnimočných outfitov, pričom predviedla modely od Armani Privé, Valentino, Gucci a ďalšie.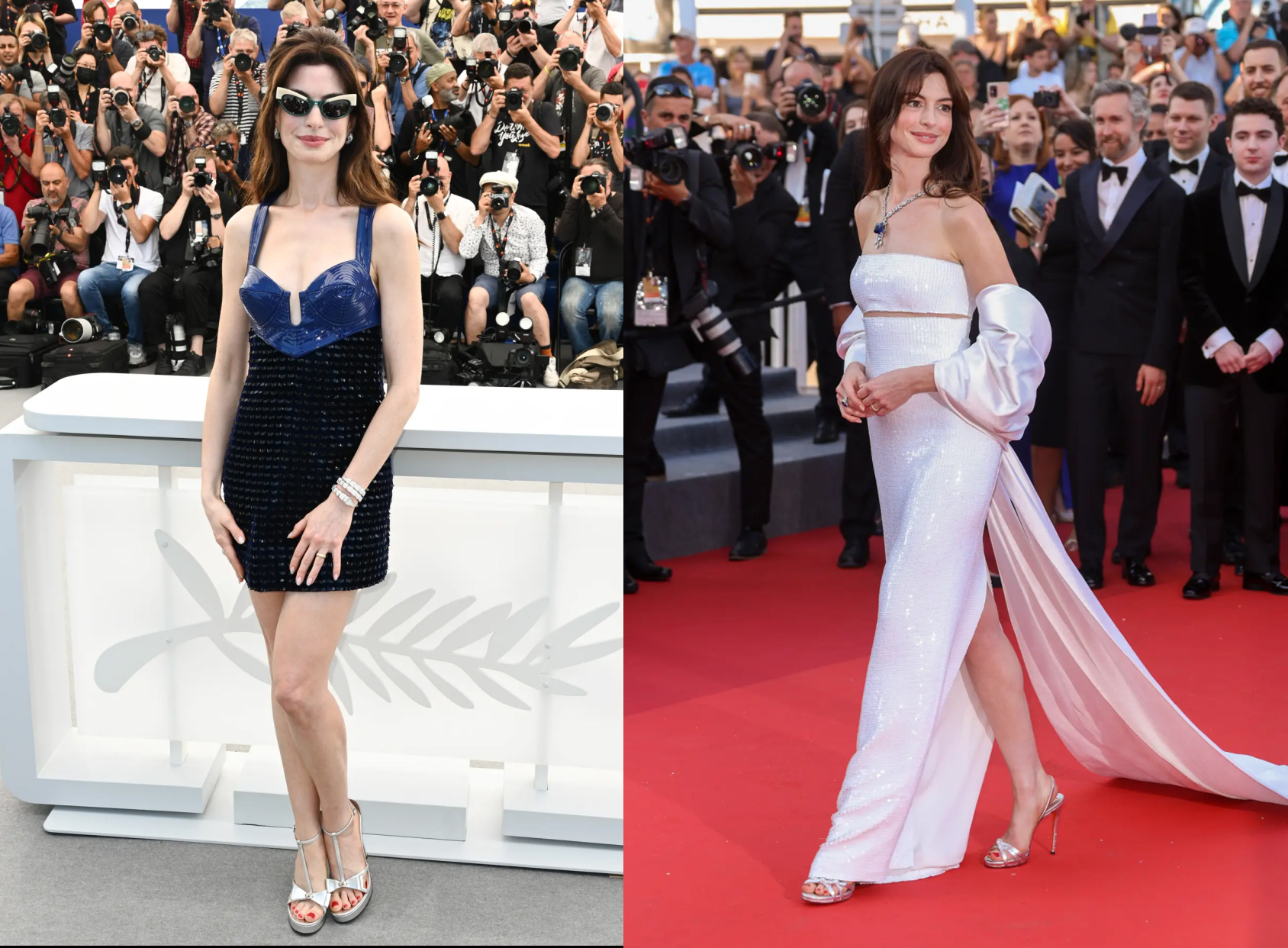 Počas módneho večera značky Bulgari, Anne Hathaway vyzdvihla nenútený šik vzhľad, keď nechala rukávy nadmernej košele zopnuté po lakte a komplet zakončila sofistikovaným drdolom. Živý outfit, ktorý je vzhľadom 11 z Valentino kolekcie Ready-to-Wear pre sezónu Jar/Leto 2022, takmer strhol všetku pozornosť gala podujatia, až kým herečkin hlboký výstrih neodhalil masívny diamantový náhrdelník.
Na trblietavom náhrdelníku bol žltý prívesok, z ktorého stekala šnúra diamantov. Rovnako ako 100 000-karátový zafír Hathaway spárovaný s jej šatami Armani Privé na filmovom festivale Cannes 2022, náhrdelník vzdoroval jemnostiam typického doplnku a stal sa akcentovým kúskom priťahujúcim pozornosť na parížskom Bulgari High Jewelry Gala módnom večere.
obrázky: © Courtesy via Getty Images, Gucci, Bulgari, Armani Privé
Sledujte Facebook stránku: Mya Mirell Fashionista a Instagram: mya_mirell .