Ceny Britskej akadémie filmového a televízneho umenia BAFTA 2021 – to najlepšie z červeného koberca, časť I.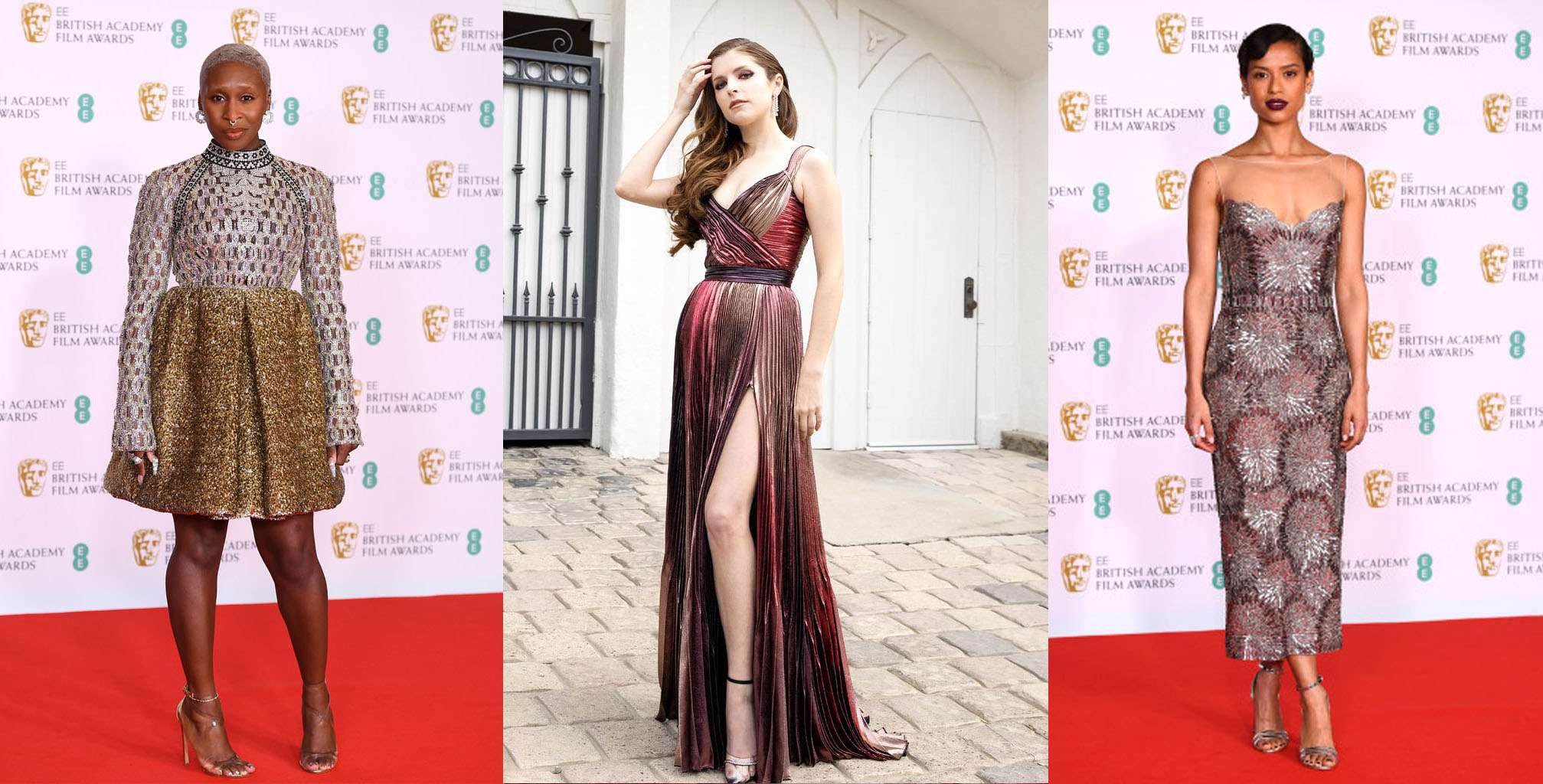 V Londýne sa konalo 10. a 11. apríla 2021 ďalšie zo série galavečerov s predávaním ocenení BAFTA pre rok 2021. Ceny Britskej akadémie filmového a televízneho umenia naplánovali pre tento rok väčšinou ako virtuálnu záležitosť, do ktorej sa mohli zapojiť nominovaní herci z pohodlia svojich domovov.
Moderátorky, vrátane Priyanky Chopry, ktorá prišla na červený koberec s manželom Nickom Jonasom (v obleku Armani), sa objavili v Royal Albert Hall v Londýne osobne.
Konferencia BAFTA 2021 mala aj červený koberec s prítomnými hviezdami. Bol však kombinovaný s virtuálnym online červeným kobercom pre tie hviezdy, ktoré sa nemohli zúčastniť a rozdelený na dve etapy. Časť cien bola odovzdaná už v sobotu 10. apríla 2021, no hlavné ceny sa rozdali v nedeľu večer, 11. apríla. Všetci ocenení víťazi si však nemohli prísť prevziať osobne ceny a to kvôli prísnym protipandemickým opatreniam. Zúčastnené celebrity prichádzali na červený koberec postupne a po jednom.
Prítomné moderátorky večera, ktoré vyhlasovali víťazov, Priyanka Chopra Jonasova, Phoebe Dyvenor a Vanessa Kirbyova, predviedli róby od dizajnérov, ktoré im pripomínajú najväčšiu okázalú udalosť Veľkej Británie.
Začiatkom tohto týždňa však bolo oznámené, že princ William sa na predstavení po smrti svojho starého otca princa Phillipa slávnostného galavečera nezúčastní. Väčšina hviezd zrejme sústrastne k princovi Williamovi, ktorý je čestným predsedom BAFTY, zvolila tmavú farbu outfitov. Princ Phillip bol prvým predsedom Britskej akadémie filmového a televízneho umenia v rokoch 1959 – 1966.
OCENENIA BAFTA 2021
Zaujal najmä film Zem nomádov od čínskej režisérky Chloe Zhao, ktorý je veľkým adeptom na čoskoro sa blížiace Oscary. Získal dokopy štyri sošky BAFTA 2021 . Režisérka je zároveň druhou ženou, ktorá vyhrala v kategórii Najlepšia réžia. V roku 2008 sa prvou ocenenou ženou stala Kathryn Bigelow za vojnový film Smrť čaká všade.
Film Nádejná mladá žena získal dve ceny, uspel ako najlepší britský počin a scenár od herečky Emerald Fennell.
V kategórii Vedľajšia rola získal ocenenie herec Daniel Kaluuyi za film Judas and the Black Messiah.
MÓDA Z ČERVENÉHO KOBERCA BAFTA 2021
Od fantastických vyzdobených rób až po osviežujúce moderné záblesky outfitov červených kobercov, tu sú najúžasnejšie dizajnérske odevy najlepšie oblečených celebrít galavečera BAFTA 2021.
PRIYANKA CHOPRA – PERTEGAZ
Priyanka Chopra Jones a manžel Nick Jonas boli jedni z mála, ktorí nemuseli dodržiavať pravidlá sociálneho dištancu. Priyanka obliekla model z dielne Pertegaz so šperkami Bulgari. Trošku zvláštne pôsobiaci model možno práve pre kombináciu červenej, bielej a čiernej na spodu s ružovo-čiernou kombináciou nechtov.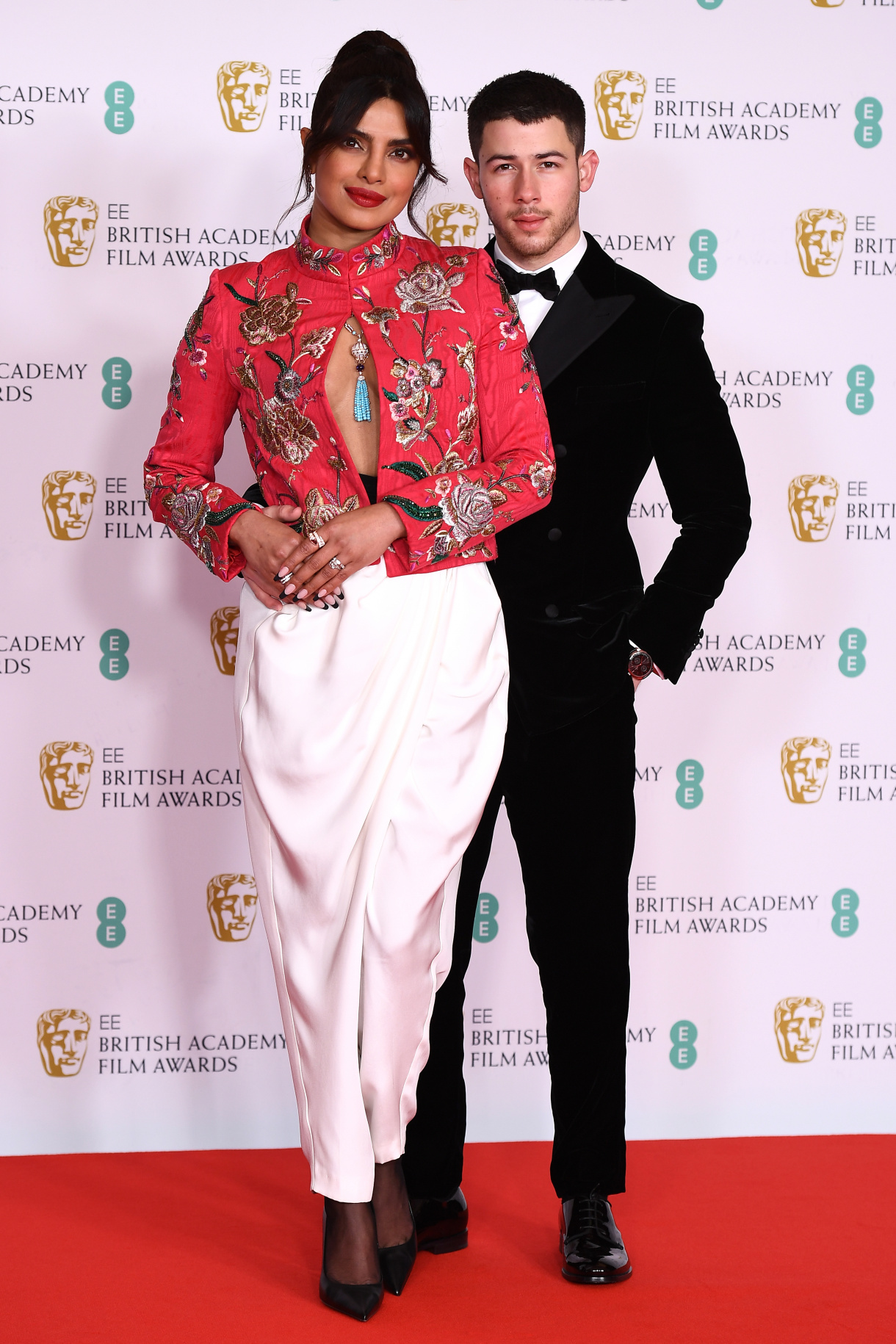 Druhý model večera tvorila elegantná róba Ronald van der Kemp.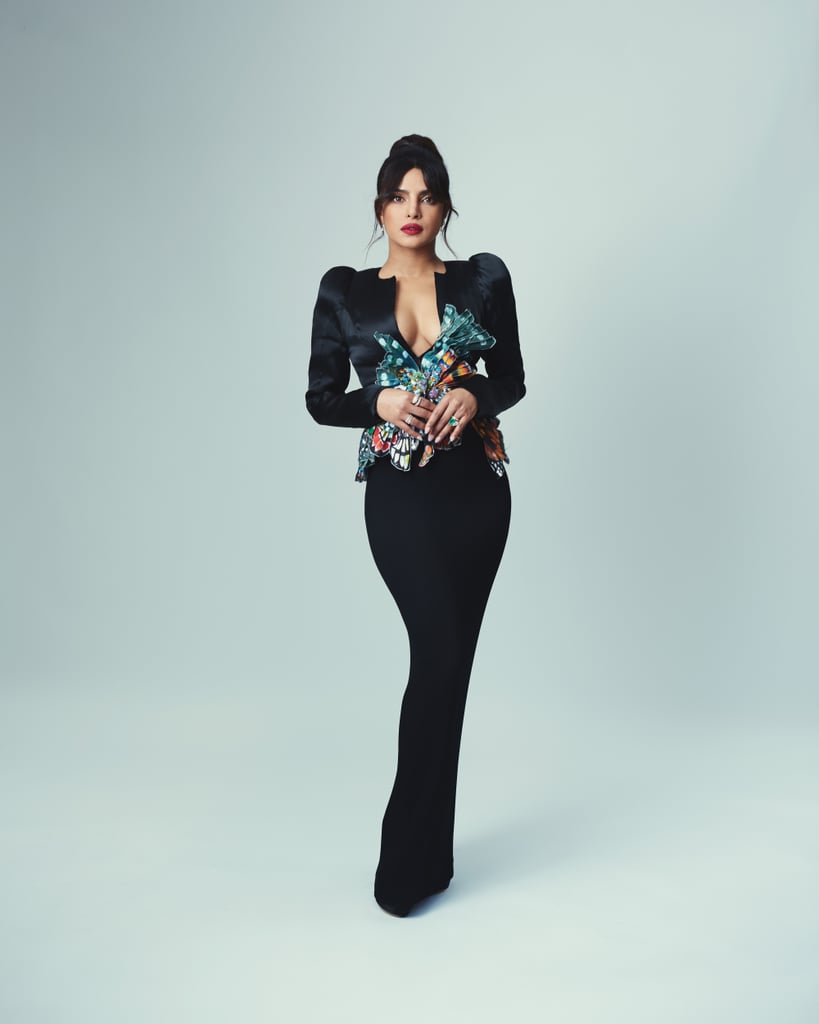 PHOEBE DYNEVOR – LOUIS VUITTON
Medzi moderátormi nechýbala herečka Phoebe Dynevor, ktorá si za posledných 12 mesiacov získala slávu vďaka svojej úlohe v hite Netflix Bridgerton. Objavila sa v asymetrickej hladkej róbe značky Louis Vuitton, ktorá bola elegantnou a sústrastnou voľbou. No pôsobila trochu smutným dojmom.
HUGH GRANT
Herec Hugh Grant, moderátor a manželka Anna Eberstein sa zúčastnili galavečera BAFTA 2021 osobne. Zvolili tmavé outfity, v prípade manželky jednoché šaty so stojáčikom.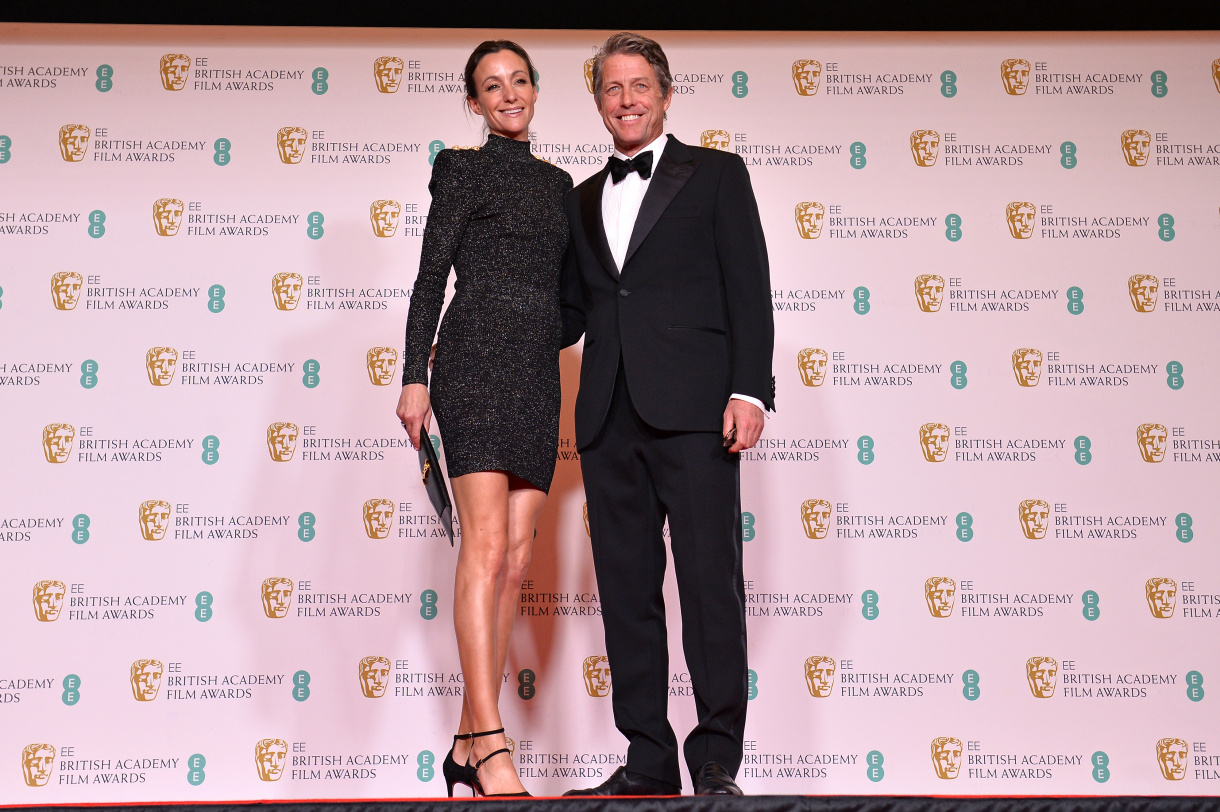 GUGU MBATHA-RAW – LOUIS VUITTON
Moderátorka Gugu Mbatha-Raw, ktorá sa zúčastnila BAFTA eventu 2021, zvolila oslnivý flitrovaný model z dielne Louis Vuitton so špagetovými ramienkami a odhaleným hlbokým dekoltom.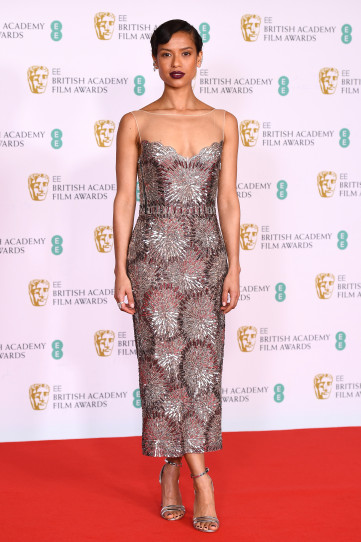 ANNA DENDRICK – ZUHAIR MURAD
Anna Kendrick, v úlohe ďalšej moderátorky, pózovala v Los Angeles v dramatickom plisovanom modeli z dielne Zuhair Murad, ako virtuálna účastníčka BAFTA 2021.
FELICITY JONES – VALENTINO
Moderátorka Felicity Jones zavítala na udalosť Bafta 2021 osobne v krásnom, avšak ďalšom smutnom modeli z dielne Valentino.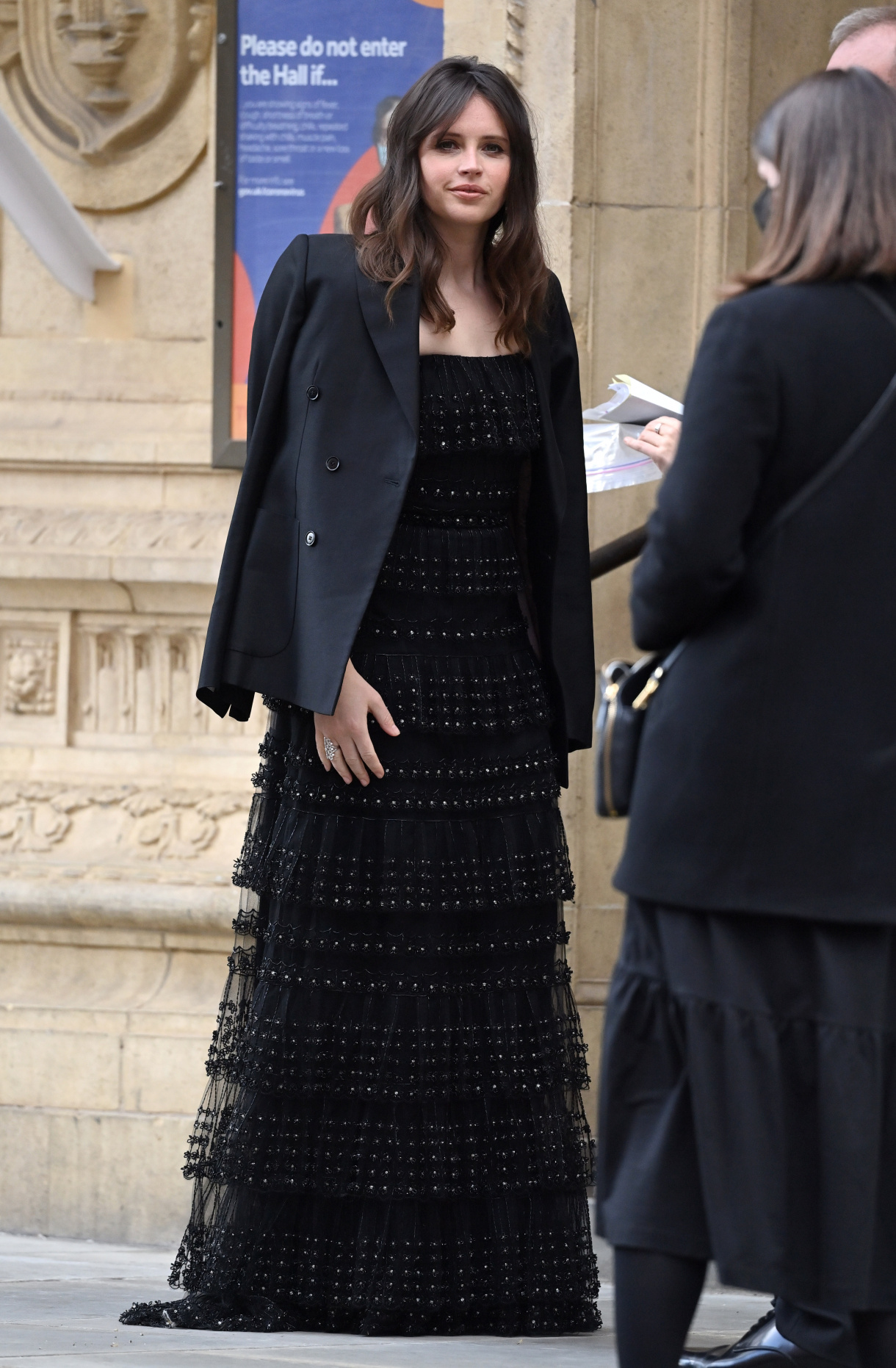 DOMINIQUE FISHBACK – GEORGES HOBEIKA COUTURE
Dominique Fishback, nominovaná za najlepšiu herečku vo vedľajšej úlohe v kategórii Judáš a Čierny Mesiáš, sa predstavila z Atlanty v odvážnej róbe z dielne Georges Hobeika Couture pred tým, ako sa zúčastnila BAFTA 2021 osobne. Odvážne róby hrajú na filmových a umeleckých galavečeroch svoju rolu, nachádzajú obľubu čoraz viac u mnohých celebrít, no niektoré sa ocitnú pod palbou kritiky.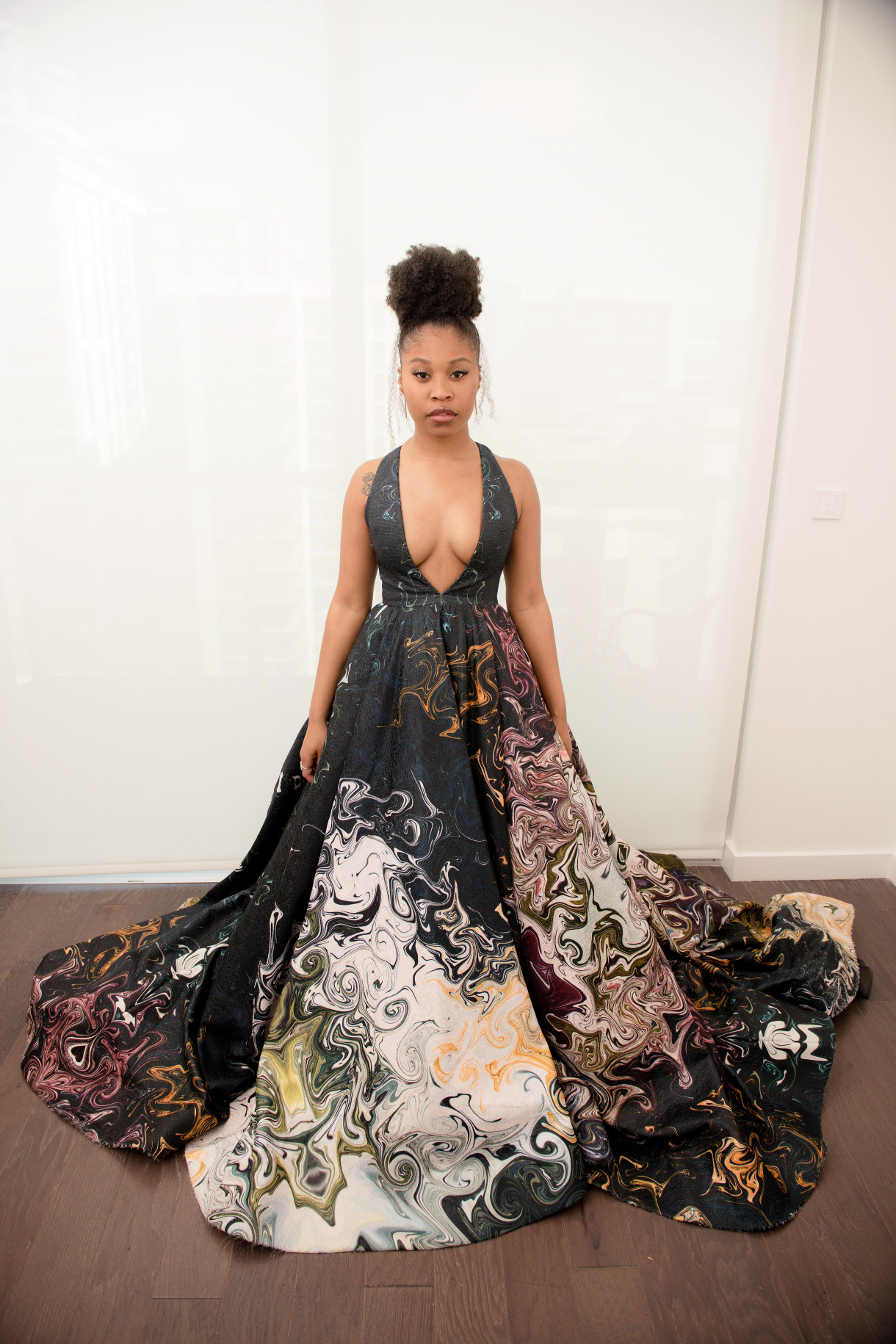 CYNTHIA ERIVO – LOUIS VUITTON
Herečka a speváčka Cynthia Erivo bola nominovaná ako stúpajúca hviezda počas predošlého ročníka udalosti Bafta 2019. Tentokrát obliekla netradičnú kombináciu zlatej a striebornej v podobe minišiat z dielne dizajnérskej značky Louis Vuitton. Cynthia je známa svojimi originálnymi modelmi, k čomu sa priklonila aj tentokrát. Kryštálové blýskavé krátke šaty zaujímavého dizajnu z nej spravili neprehliadnuteľnú hviezdu večera. K dvojfarebnej palete ladili aj strieborné vlasy herečky.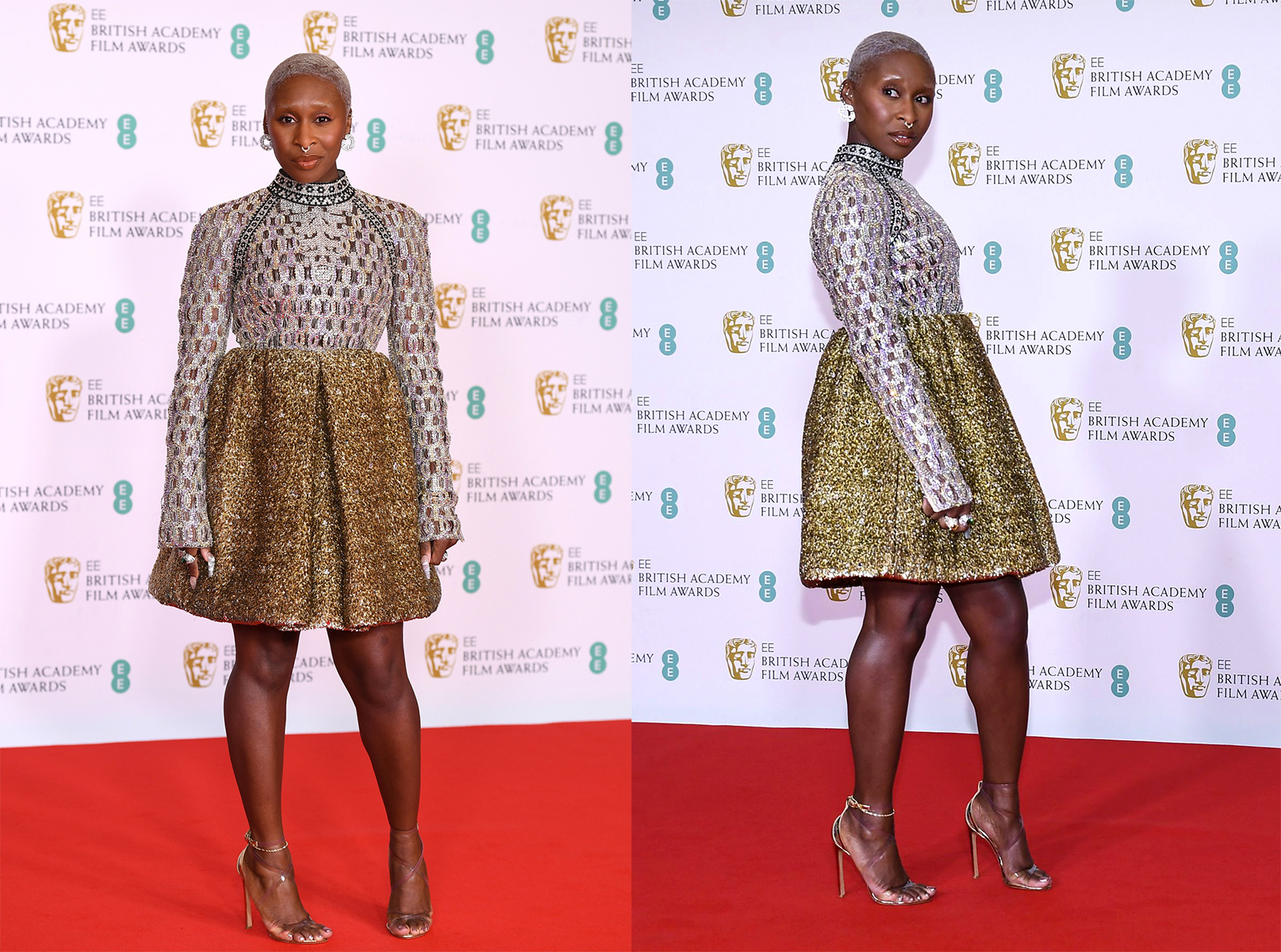 zdroj obrázkov: BAFTA, getty images, pinterest, instagram
Druhú časť článku o róbach z červeného koberca BAFTA 2021 čítajte v pokračovaní na tomto blogu. Sledujte Facebook stránku: Mya Mirell Fashionista a Instagram: mya_mirell .
© AUTORSKÉ PRÁVA VYHRADENÉ