Benátky – majestátne impozantné mesto rozmanitých možností s magickou príťažlivosťou
Sladký život, "La Dolce Vita" . To sú slová, ktoré dokonale vystihujú Taliansko a pocit, ktorý zažijete pri jeho návšteve. Kto by nepoznal slávnu krásku Anitu Ekberg v ešte slávnejšom filme talianskeho režiséra Federica Felliniho s rovnomenným názvom La Dolce Vita. Famóznu scénu kúpania sa v rímskej fontáne di Trevi, ktorá preslávila Rím a na ktorú sa nedá zabudnúť . Ó veru sladký život.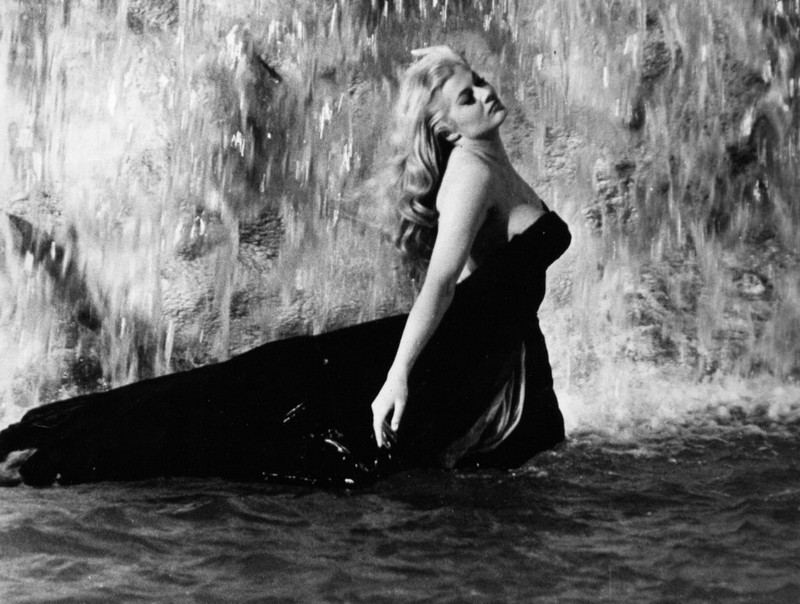 Prvé talianske slová, ktoré si môžete zapamätať a ktoré dokonale vystihujú túto nádhernú krajinu ukrývajúcu okrem rímskych pamätihodností oveľa viac a to na každom kroku, v každom regióne. Krásneho sa dá napísať o Taliansku mnoho, no najlepšie bude, ak sa za jeho spoznávaním, vysnívanou ochutnávkou južanskej mentality a zážitkami vyberiete sami.
Ako dovolenková destinácia a objavovanie nových miest je Taliansko snom mnohých. Ukrýva veľa pozoruhodností, je plné histórie, kultúrnych a umeleckých pokladov a oblastí, ktoré ak raz navštívite, rozhodne si túto krajinu zamilujete. Zatúžite spoznávať stále viac a radi do týchto miest vrátite. V ďalšej časti môjho pokračovania o krásach Talianska – na potulkách Talianskom – by som chcela v tejto prvej časti priblížiť nádherné a rozmanité mesto BENÁTKY .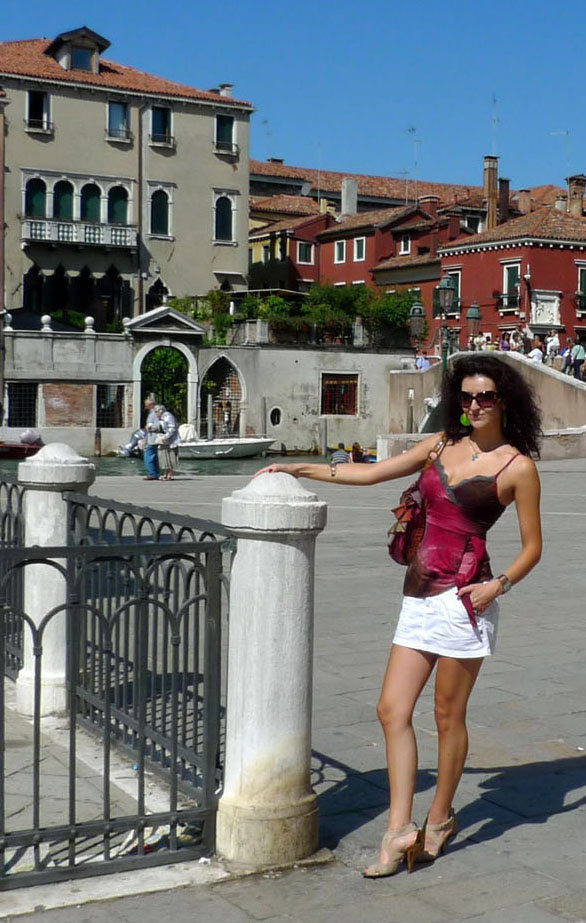 Majestátne mesto Benátky sa nachádza sa v regióne Veneto – Benátsko na severo-východe Talianska a je jeho hlavným mestom. Počet obyvateľov je cca 260 000, no každoročne sem prúdia davy turistov, ktorých číslo z roka na rok stúpa tak, ako aj hladina vody. Zhruba 60 miliónov turistov je veru obrovské číslo, ktoré si toto mesto príde obzrieť a záujem stále neutícha. Navyše čoraz viac hrozí, že pýcha Talianska bude raz zaplavená. K miernym záplavám však už dochádza aj v priebehu roka a počas najväčších zrážok na jar a na jeseň, čo pácha škody na kultúrnom a historickom dedičstve mesta. Architekti celého sveta si lámu hlavu s vymyslením opatrení na jeho záchranu. Mesto navyše leží na pilótach, ktoré sa tiež o čosi ponárajú. Nemalé škody spôsobuje aj turistický nápor. Ovšem mesto žije predovšetkým z cestovného ruchu.
Jedinečnosť tohto impozantného mesta je ukrytá v kanáloch, pamätihodnostiach, historickej, umeleckej, architektonickej hodnote a v priľahlých početných ostrovoch San Giorgio Maggiore , Giudecca, San
Lazzaro degli Armeni, San Clemente, Lazzaretto Nuovo, Certosa, Pellestina, Torcello, Murano, Burano, San Michelle, San Francesco del Deserto s tisícročnou tradíciou. Krásnym zážitkom a výletom môže byť plavba loďkou na tieto ostrovy, na mnohopočetné benátske súostrovia, ktorých je celkovo 121. Ostrovná časť Benátok sa dnes oficiálne nazýva Venezia – Murano – Burano. Vyberte si preto napríklad najznámejšie z nich, ostrovy Burano alebo Murano, ktoré zdobia unikátne farebné krásne budovy a budete ohromení.
MAGICKÁ PRÍŤAŽLIVOSŤ BENÁTOK
Benátky sú ďalším unikátnym miestom Talianska s magickou príťažlivosťou. Jeho ulice tvoria kamene a voda v kanáloch, ktorá ho charakterizuje. Navštíviť ho môžete kedykoľvek v priebehu roka, slávny čas a nápor turistov zažíva najmä počas každoročného benátskeho karnevalu, ktorý je vyvrcholením divadelnej tradície. Na množstvo turistov v ktorejkoľvek sezóne sa toto mesto rozhodne sťažovať nemôže, ba práve naopak. Ak tu už budete aj mimo obdobia karnevalu, navštívte niektoré z obchodíkov, ktoré ponúkajú čarovné benátske karnevalové masky počas celého roka. Karneval je inak najlepšou možnosťou na výlet do tohto mesta a vychutnanie si jeho autentickej atmosféry, kedy v uliciach uvidíte prekrásne historické masky a divadlo naživo. Zamaskovaní ľudia a davy prúdiace uličkami mesta vo vás vyvolajú nezabudnuteľné pocity a masky vám svojou krásou vyrazia dych. Odnesiete si neopísateľný hlboký zážitok.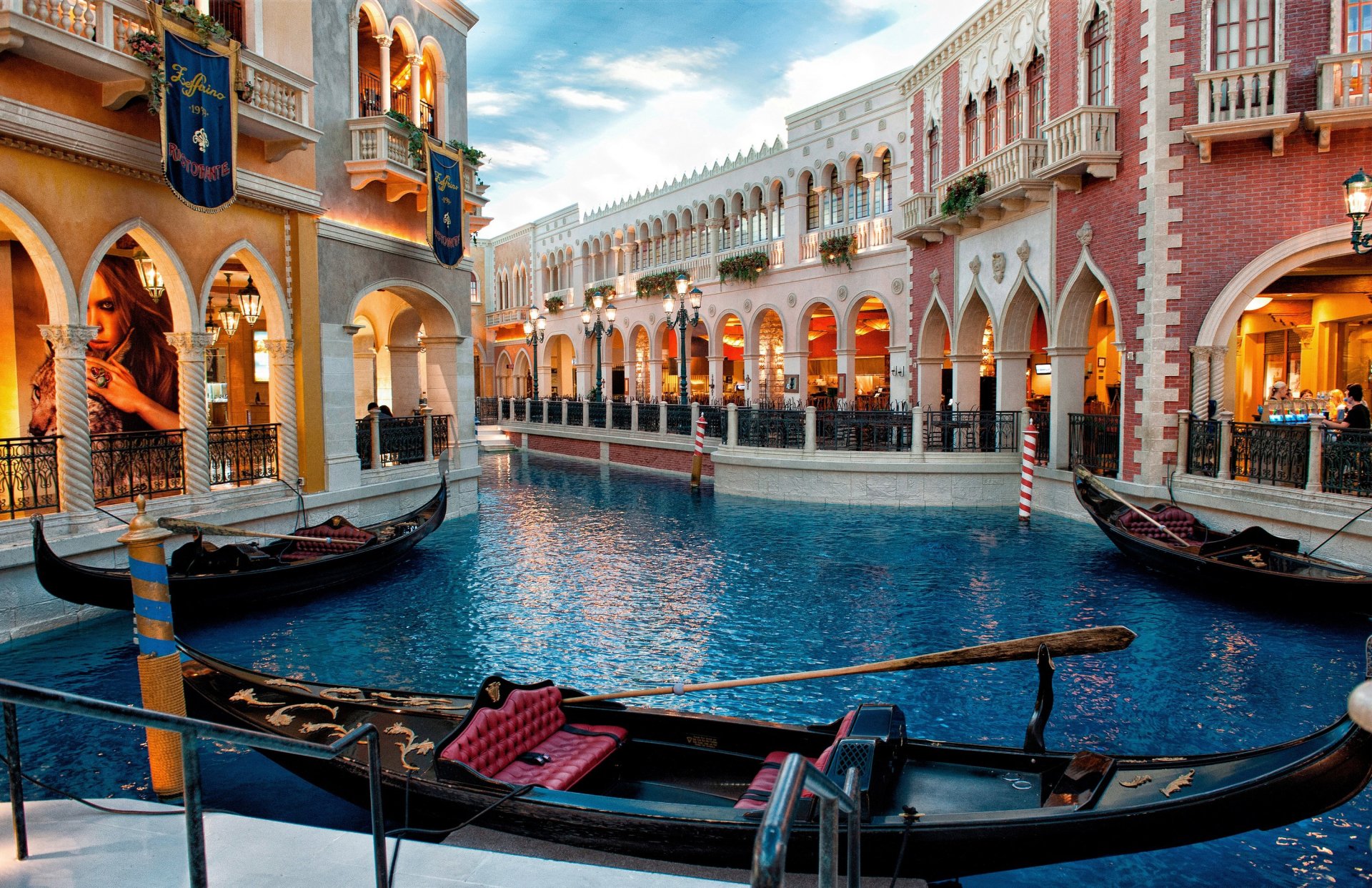 BENÁTKY – PERLA LAGÚNY, NAJROMANTICKEJŠIE MESTO SVETA A
Benátky sú mestom neskutočných rozmanitých možností . Na potulky týmto mestom sa môžete vydať peši alebo loďkou, čo je na ňom lákavé a romantické . Môžete sa previesť kanálmi alebo ulicami. Toto mesto priťahuje množstvo zamilovaných párov a nielen ich. Točia sa tu aj mnohé filmy a scény práve pre krásy mesta, ktorými sú inšpirovaní svetoví režiséri.
Je prezývané tiež perla lagúny alebo najromantickejšie mesto sveta.
Na romantickú plavbu sa vydajte na gondole. Gondoly, drevené loďky však nie sú lacný zážitok, tak pol hodina na gondole vás môže stáť aj 80 eur. Loď má približne 10 metrov, ploché dno a riadi ju gondolier s jedným veslom. Kapacita je od 2 – 8 osôb, no môžete si vybrať aj väčšie gondoly.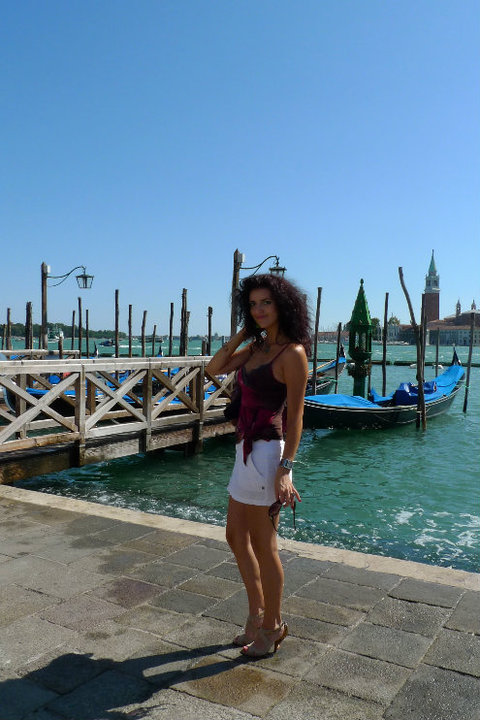 JEDNO Z NAJKRAJŠÍCH MIEST NA SVETE
Benátky očarujú históriou, bohatým kultúrnym a umeleckým dedičstvom, jedinečnou charakteristikou a preto sú považované za jedno z najkrajších miest na svete. Rozkladajú sa na pobreží a na ostrovoch Benátskej lagúny s rozlohou cca 550 km² , ktorá je na severe Jadranského mora prepojená kanálom Giudecca s Benástkym zálivom. Spolu s Benátskou lagúnou boli zapísané do zoznamu svetového dedičstva UNESCO v roku 1987 .
Benátky inak ako stredoveké mesto v sebe ukrývajú mnohé záhady, legendy a mysteriózne tajomstvá, na ktoré sa zrejme ani nikdy nedozvieme odpoveď.
V Benátkach si na svoje prídu milovníci architektúry, histórie a umenia, avšak aj milovníci pohodových dovolenkových chvíľ strávených na plážach a pri mori. Benátky ponúkajú prakticky všetko, architektonicko-historické, umelecko-kultúrne obohatenie, pravý taliansky nefalšovaný život v uliciach a trhovú atmosféru v štvrti, v obchodnom centre mesta RIALTO na trhoch Erbaria, Pescaria a Beccaria, modernosť a zábavu a tiež gastronomické vyžitie. Kuchyne na Námestí Svätého Marka aj všade v meste ponúkajú menu vo veľa jazykoch práve kvôli turistom z celého sveta. Je tu stovka reštaurácií, ktoré treba jednoducho navštíviť a ochutnať tunajšiu kuchyňu, od najznámejších talianskych jedál pizza a pasta po bénátske rizotto.
V jednej z charakteristických častí mesta s názvom GHETTO možno precítiť prítomnosť aspektov židovskej kultúry. Na priľahlých ostrovoch taktiež nájdete množstvo historických odkazov veľkej umeleckej, kultúrnej hodnoty.
Napríklad na ostrove SAN MICHELE sa nachádza hrob Igora Fjodoroviča Stravinského (predstaviteľ modernej hudby 20. storočia) , Sergeja Pavloviča Djaghileva (ruský umelecký kritik, baletný inovátor) a Ezru Pounda (americký básnik, prozaik a kritik, jeden z najvýraznejších predstaviteľov literárnej moderny 20. storočia ). Aj takéto historické odkazy obrovskej hodnoty sú všetky združené v tomto malebnom talianskom mestečku.
Na budove námorného colného úradu Benátskej republiky, ktorá je novou časťou umeleckého komplexu mesta, môžete v UMELECKOM MÚZEU obdivovať krásu architektonického počinu slávneho architekta Tadao Ando. Video s prechádzkou jeho útrobami si môžete pozrieť tu, očarí najmä milovníkov architektúry, architektov a umelcov:
Venice International University a "benátske európske stredisko pre zachovanie dedičstva architektonickej profesie" sídlia na ostrove SAN SERVOLO.
BAZILIKA SVATÉHO MARKA
Námestie San Marco je turistickým srdcom Benátok z 9. storočia . Je dlhé 170 metrov a sú na ňom sústredené najvýznamnejšie benátske stavby. V centre mesta na vás dýchne byzantskou architektúrou Bazilika Svätého Marka so zlatým odleskom s byzantsko-ventským mozaikovým zdobením z roku 1063. Okrem Baziliky Sv. Marka tu nájdete aj Dóžov palác, Zvonicu svätého Marka, Hodinovú vežu a dvojicu charakteristických benátskych stĺpov až po výhľad na kanál Giudecca a ostrov San Giorgio Maggiore s nezameniteľnou atmosférou. Samozrejme je celé námestie preplnené ľuďmi.
V majestátnej Bazilike Svätého Marka môžete zakúsiť časť histórie pri pohľade na pozostatky evanjelistu Svätého Marka, ktoré chrám starostlivo chráni. Na Námestí Sv. Marka sú tiež zaujímavé architektonické stavby prepojené navzájom – Procuratie hostia, Archeologické múzeum a Museo Risorgimento z 19. storočia. Budovy priliehajú k napoleónskemu krídlu spoločným priestorom Museo Correr. Oproti bazilike sa do výšky 100 metrov týči zvonica Campenile, kde vo vnútri môžete obdivovať zdobenie malého priestoru Loggia Sansovino.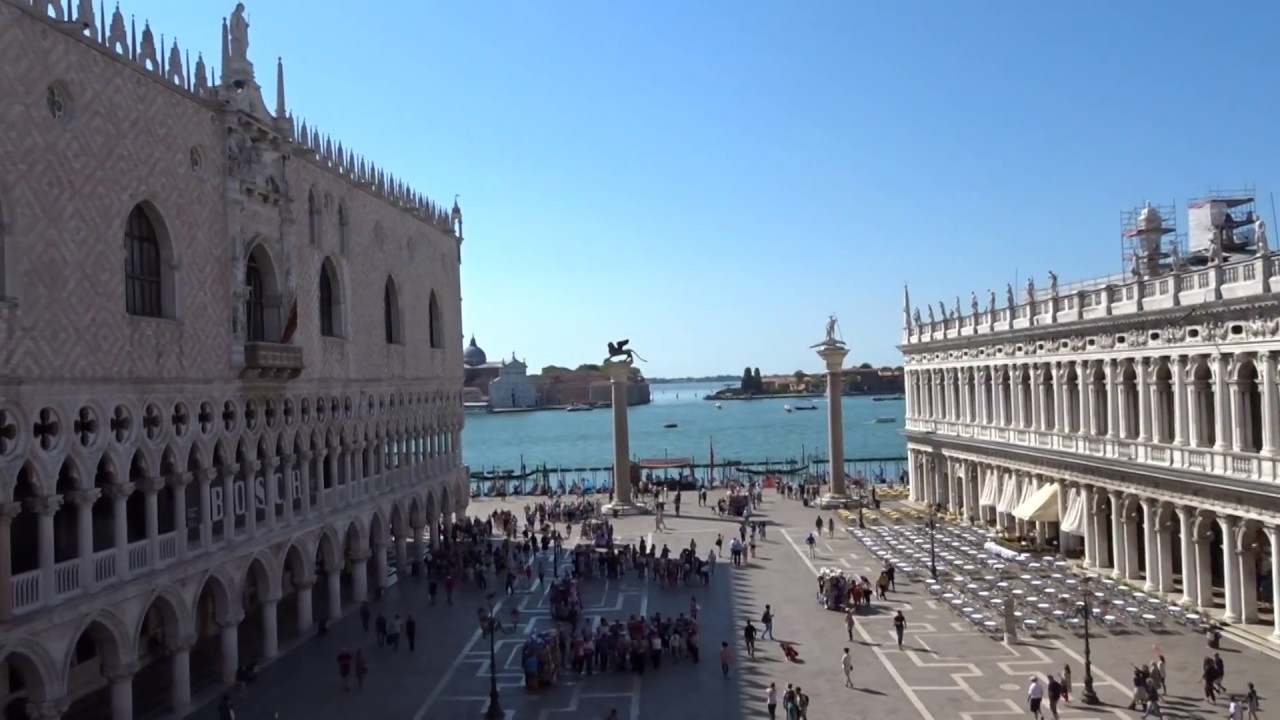 HISTORICKÉ PAMIATKY BENÁTOK
Pamiatok, ktoré je možné v Benátkach obdivovať, je neúrekom. Poďte sa so mnou pozrieť na ďalšie vybrané z nich :
veža TORRE DELL OROLOGIO s hodinami, zvonicou a sochami troch múdrych mužov, ktoré sa podobne ako na pražskom Orloji objavujú zakaždým, keď udrie hodina pred Pannou Máriou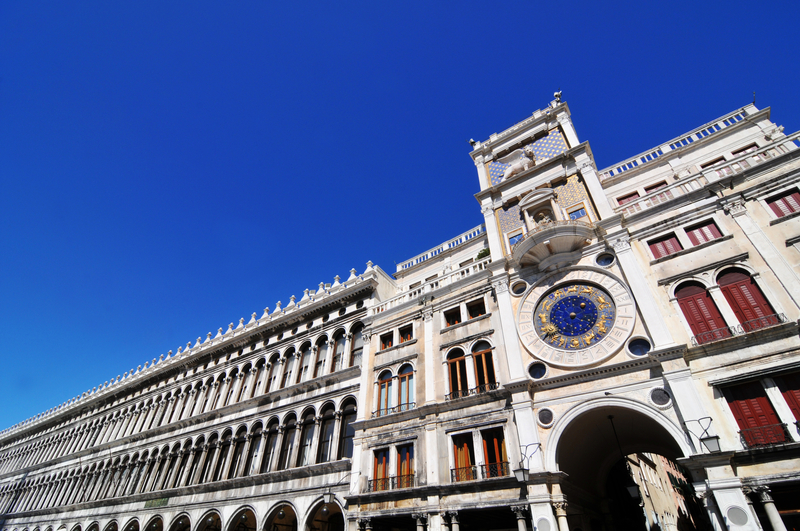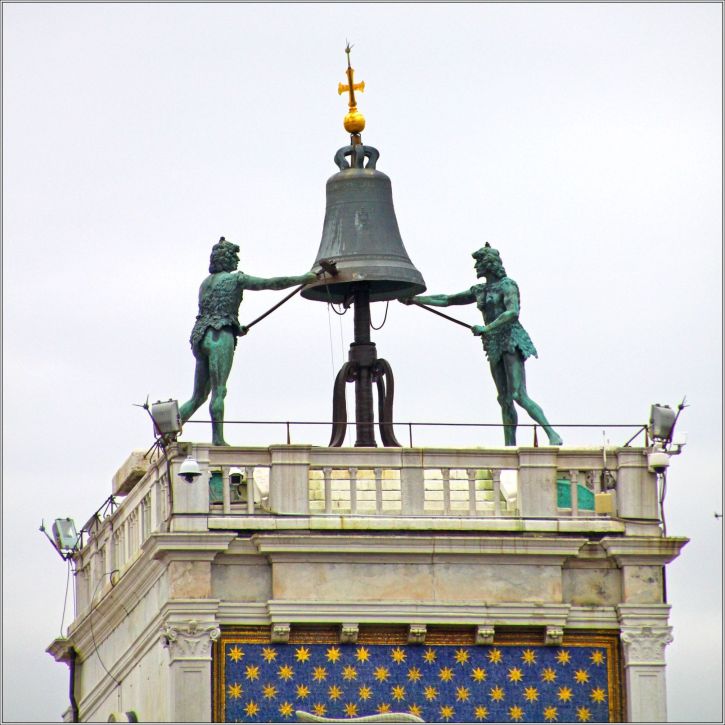 PALAZZO DUCALE, história a sláva Benátskej republiky, majstrovské dielo benátskej gotiky spájané s menami veľkých umelcov ako Bellini, Tiziano, Carpaccio, Veronese, Tintoretto, Tiepolo
Dnes sídlo primátora a najvyšších štátnych súdov. Dominantou Námestia Svätého Marca je Zvonica svätého Marka, ktorá však disponuje iba jediným pôvodným zvonom pôvodnej zvonice pred rekonštrukciou.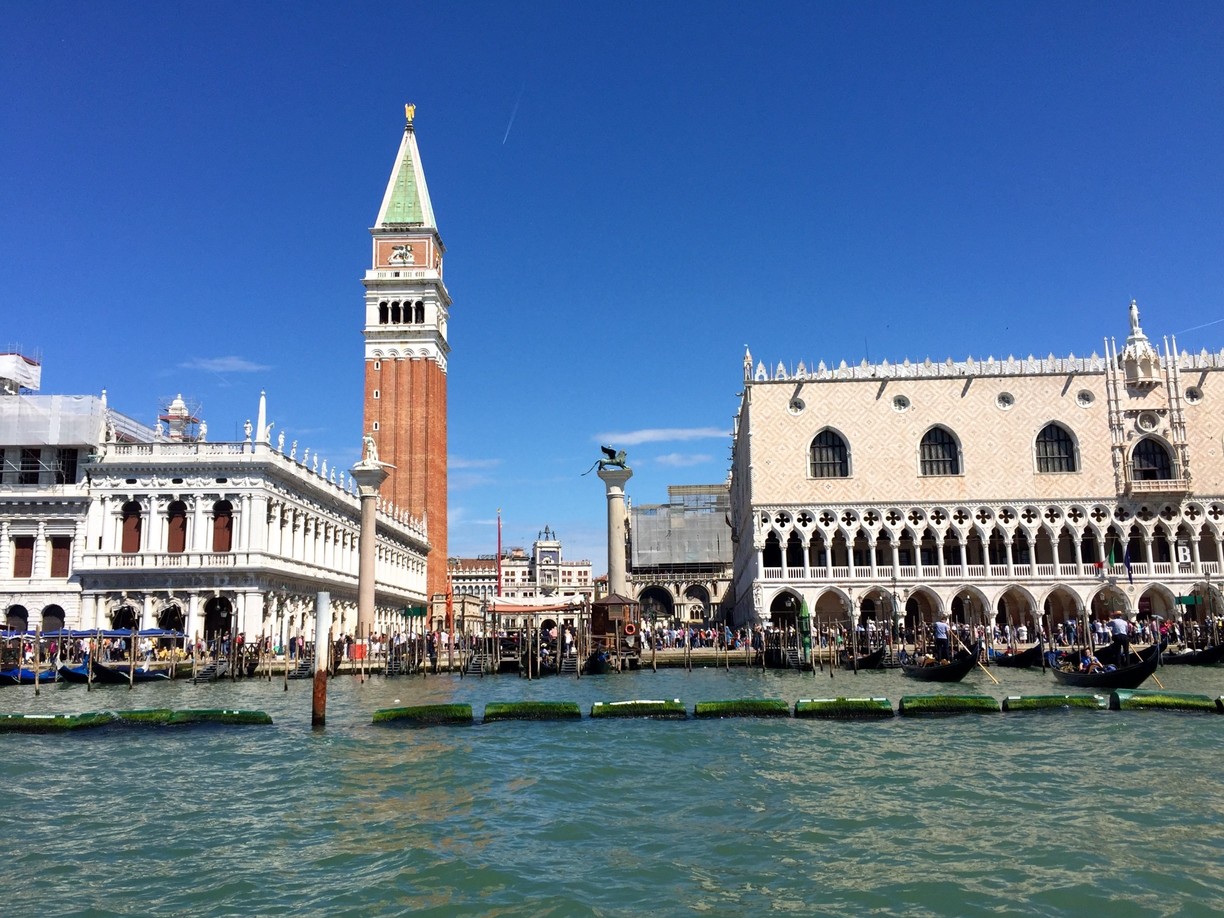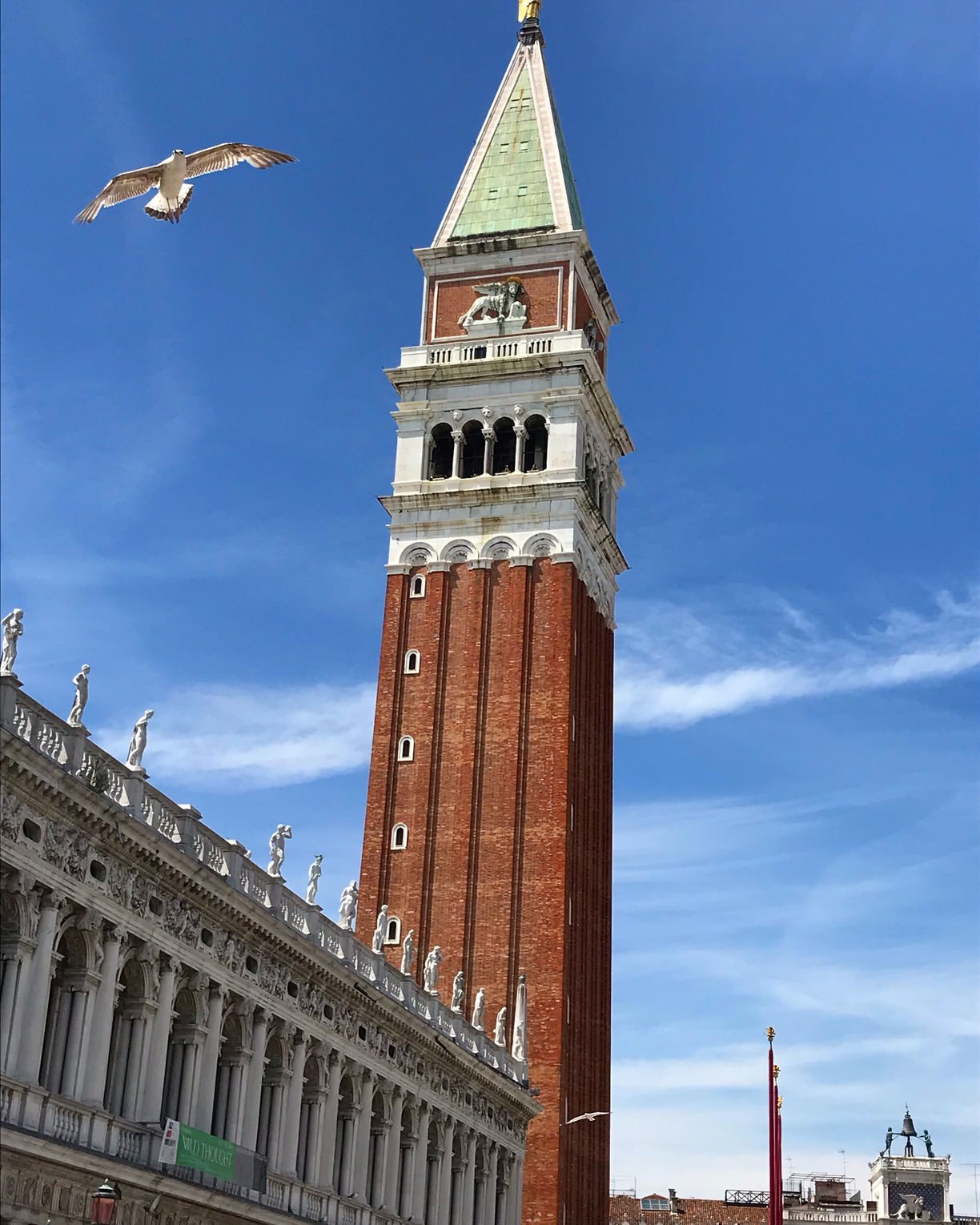 MOSTY
Mostov je v Benátkach v historickom centre je mnoho práve kvôli kanálom, po ktorých sa môžete prevážať. Celkovo je ich 354 postavených ponad 177 kanálov. Najznámejšie z nich uvediem v nasledujúcom článku na tomto blogu.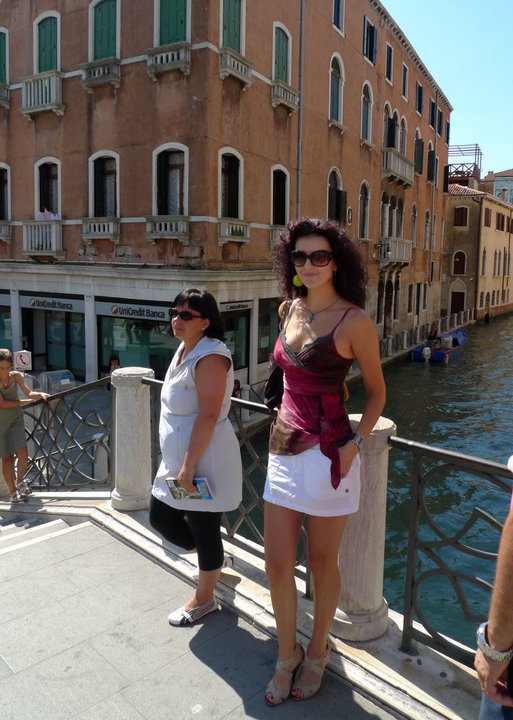 PONTE DI RIALTO – z tohto mosta budete mať najkrajší výhľad na gondoly, pretože je postavený ponad najznámejší benátsky kanál , Canal Grande. Kanál rozdeľuje mesto v tvare písmena S na dve hlavné časti, ktoré sa spájajú len na 4 miestach. Stretnete tu opäť množstvo ľudí, tak ako skoro všade v tomto malom meste, no romantických zákutí tu nájdete neúrekom.
PONTE DEI SOSPIRI – Most vzdychov s tajnými cestami po ktorom prechádzali väzni z Dóžovho paláca do mestskej väznice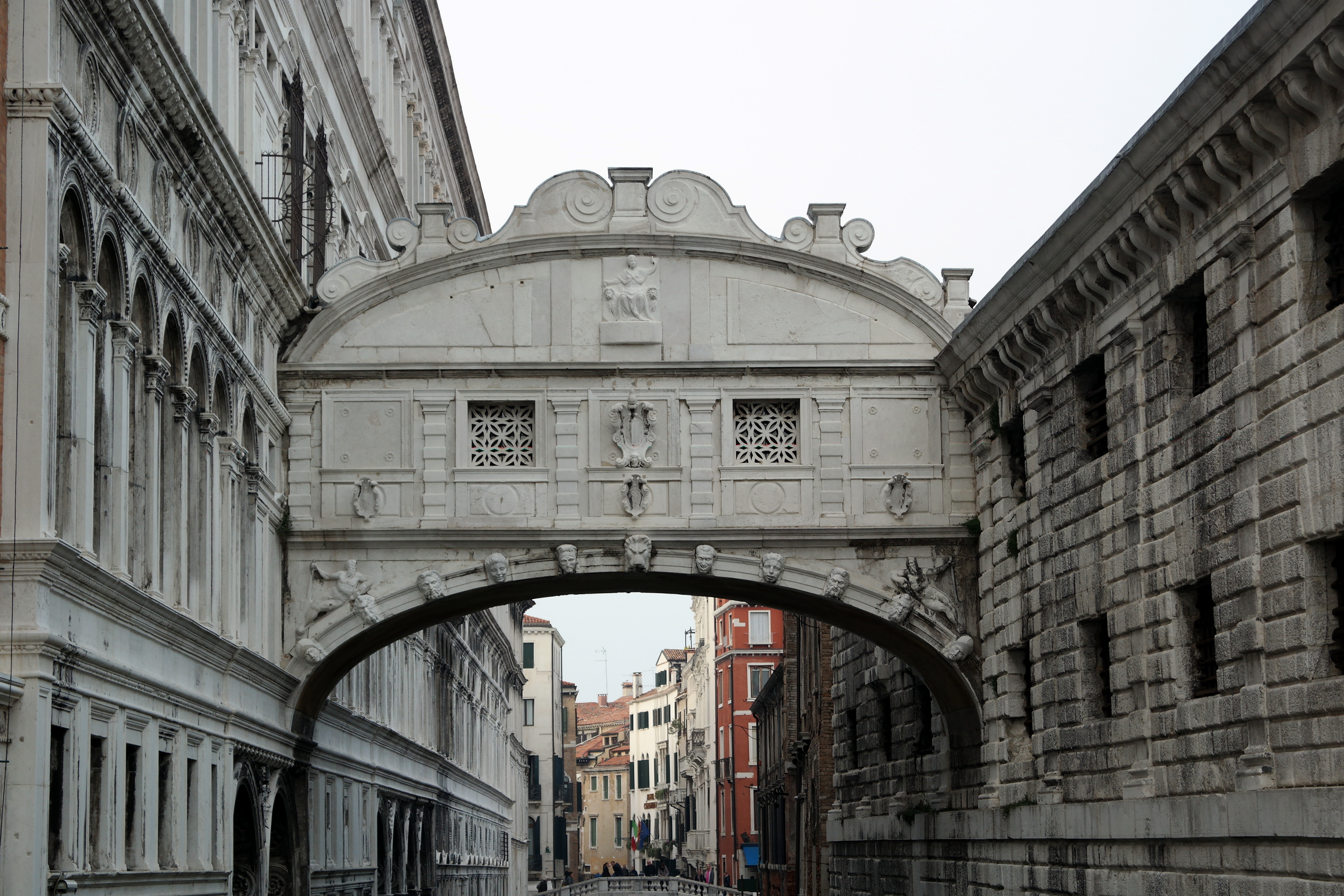 Ďalšou pozoruhodnou pamätihodnosťou sú dva monolitické stĺpy s okrídleným levom – vstupná brána do mesta na námestí Piazzetta. Patrónom Benátskej republiky a symbolom mesta je práve Markov symbol okrídleného leva.
BIBLIOTECA NAZIONALE SAN MARCO s knižnicou Sansoviniana – monumentálna architektonicko-kultúrna pamiatka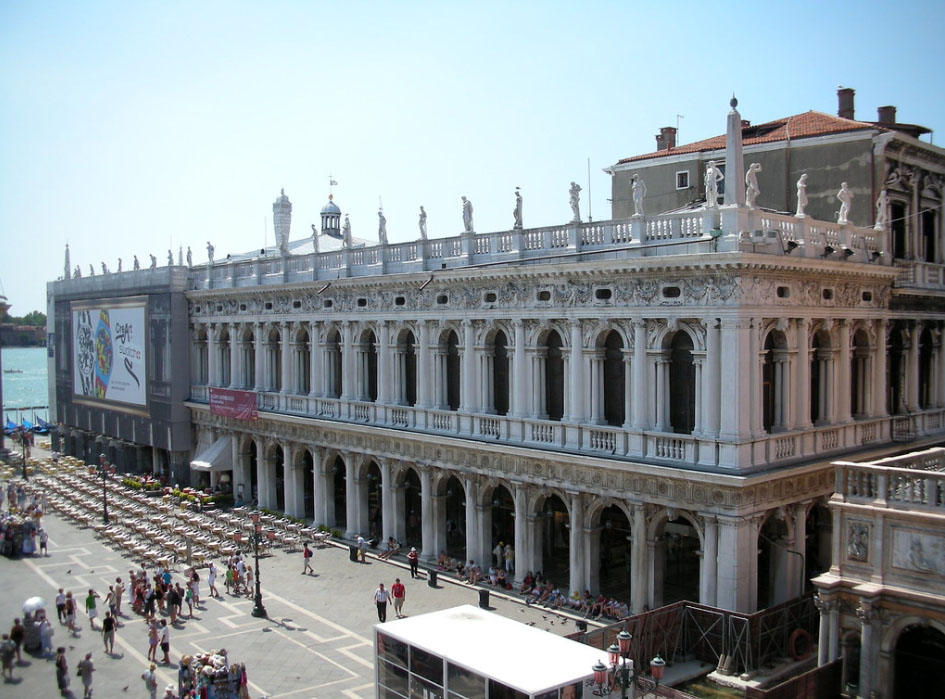 Ďalšom kultúrnou pamiatkou s bohatým divadelným programom v Benátkach je historická budova divadla LA FENICE. Milovníci kultúry nesmú túto budovu opomenúť, z vonku nie je príliš nápadná, no vnútri sa môžete kochať aj takýmto pohľadom.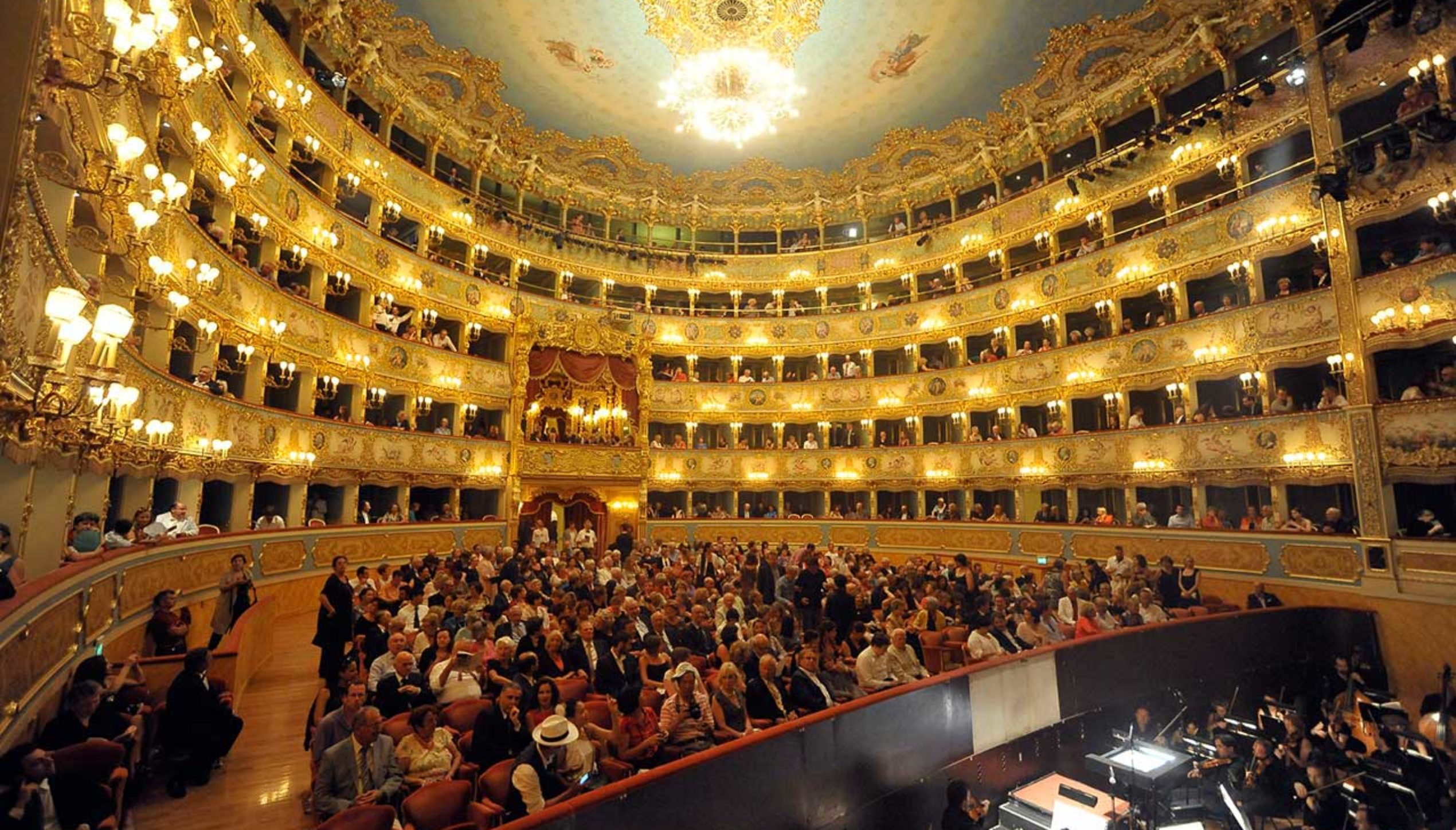 Tento tretí najbohatší región Talianska VENETO – Benátsko s jeho nádherným hlavným mestom VENEZIA – Benátky si zamilujete tak ako celé Taliansko. Spoznávanie a návšteva Benátok je zaiste prioritou či snom mnohých turistov a romantických duší. Na jeho podrobné spoznávanie by ste však potrebovali viac dní, no vedzte, že tento región má ešte mnoho iného k objavovaniu. Okrem Benátok je toho oveľa viac, čo tento región ponúka. Ak sa sem vyberiete na dlhšie či opakovane, navštívte tiež mestá Verona, Padova, jazero Garda, Asolo, oblasť Valpolicella a niektoré priľahlé benátske ostrovy, známe a najvychytenejšie sú napríklad Murano, Burano a Torcello.
Podrobnejšie o Benátkach sa dozviete v nasledujúcich článkoch na pokračovanie na tomto blogu.
Sledujte tiež:
Facebook: Mya Mirell Fashionista,
Mya Mirell
2 Instagram: myamirell ,
mya_mirell