Bottega Veneta – kolekcia Jeseň / Zima 2020 – 2021, Milan Fashion Week, Móda Ženy, časť I.
Talianska módna značka Bottega Veneta je dlhoročným lídrom na poli luxusnej módy, preslávená tradičnou remeselnou výrobou produktov z ručne prepletanej kože. Jej vznik sa datuje do roku 1966 kedy sa postupne vypracovala na štandard luxusu produktov a parfémov. Estetika Bottega Veneta tkvie v rafinovanom dizajne, v ktorom sa prepletá remeselná výroba s priemyselnými inováciami. Krása produktov sa snúbi s funkčnosťou, výnimočnosťou a sofistikovanosťou made in Italy. Bottega Veneta je držiteľkou ceny British Fashion Awards.
DANIEL LEE – NOVÁ TVÁR ZNAČKY
Neutíchajúcu pozornosť módneho dizajnu Bottega Veneta sa podarilo upriamiť aj vďaka novej tvári značky, dizajnérovi Danielovi Lee. Módna kolekcia pre sezónu Jeseň / Zima 2020 – 21 predvedená počas zimnej sezóny Milan Fashion Weeku, Móda Ženy, je jeho tretím dizajnérskym počinom na čele Bottega Veneta.
Daniel Lee je vo svojich 34. rokoch jeden z prvých detí 90. rokov, ktorý stojí na čele veľkého luxusného talianskeho módneho domu. Jeho príbuznosť k dekáde charakterizovaná všetkou čiernou a minimalistickou drťou prerušovaná zábleskom bláznivej nadšenej kultúry, bola v plnom rozsahu citeľná na móle.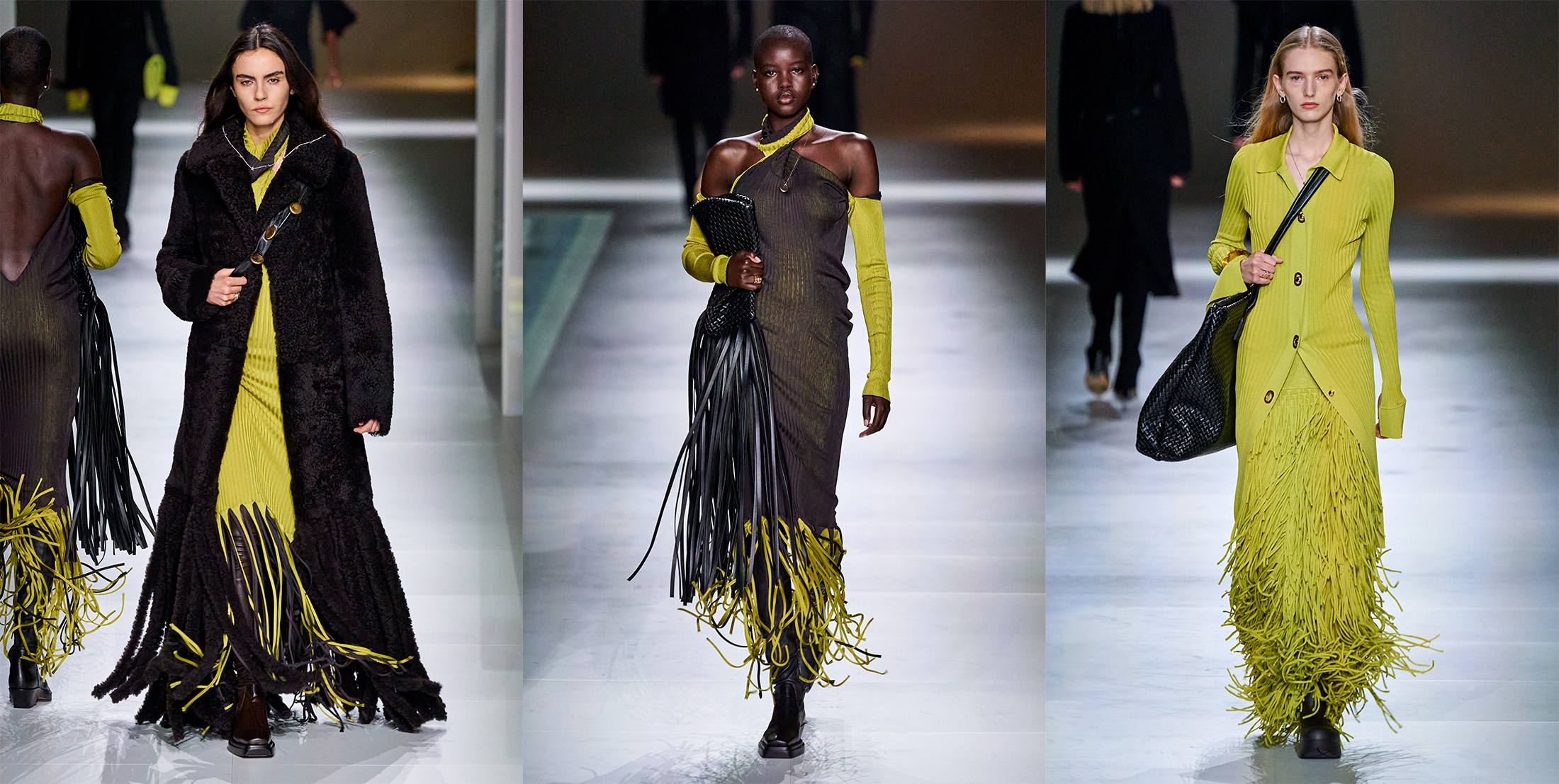 Nešlo o minimalizmus, ani maximalizmus, ani street, bolo to čosi ako vzájomné stretnutie všetkých troch aspektov.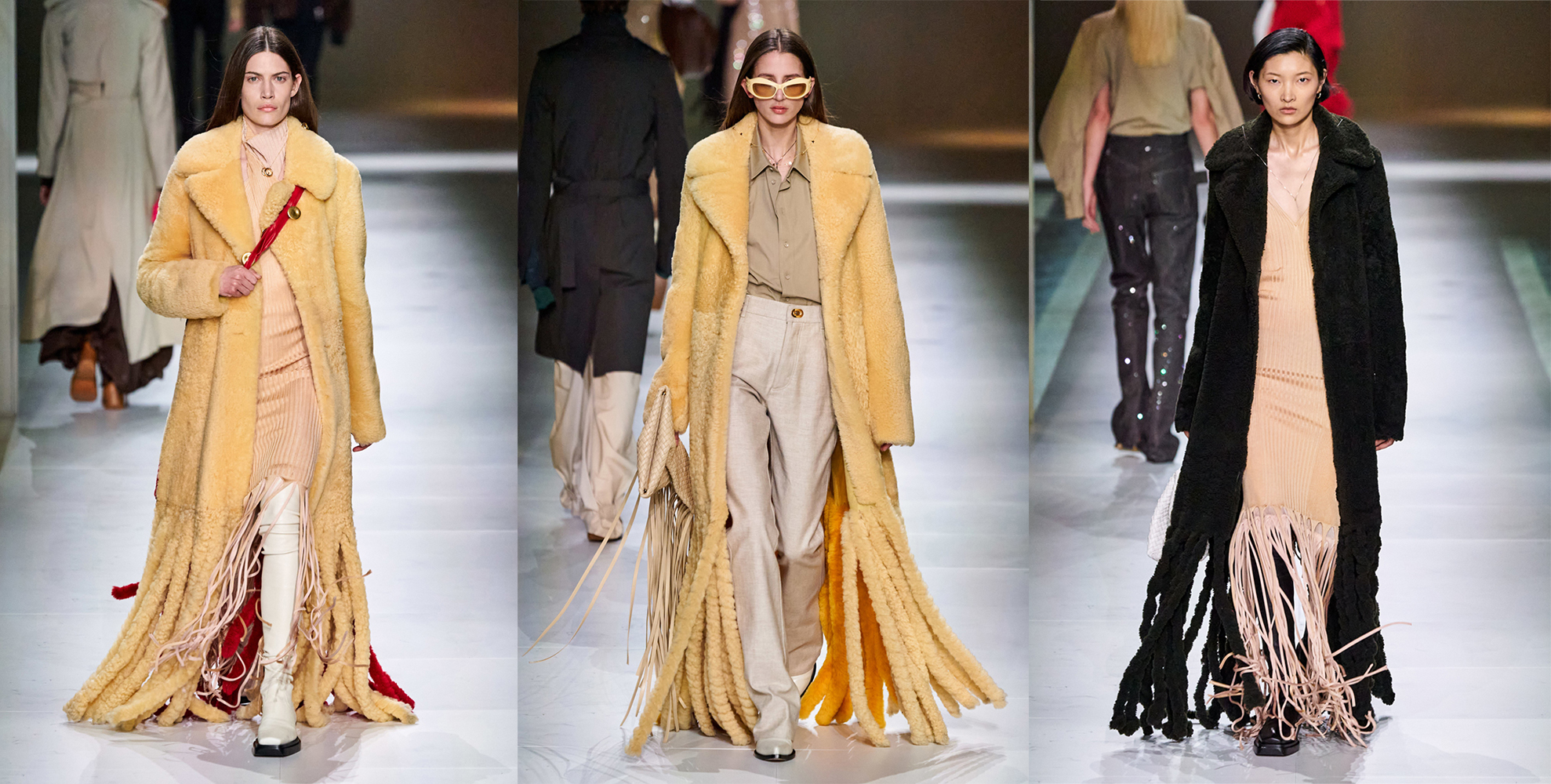 Zimná unisexová kolekcia Bottega Veneta 2020-21 spája tentokrát v sebe klasické remeslo a progresívne technológie.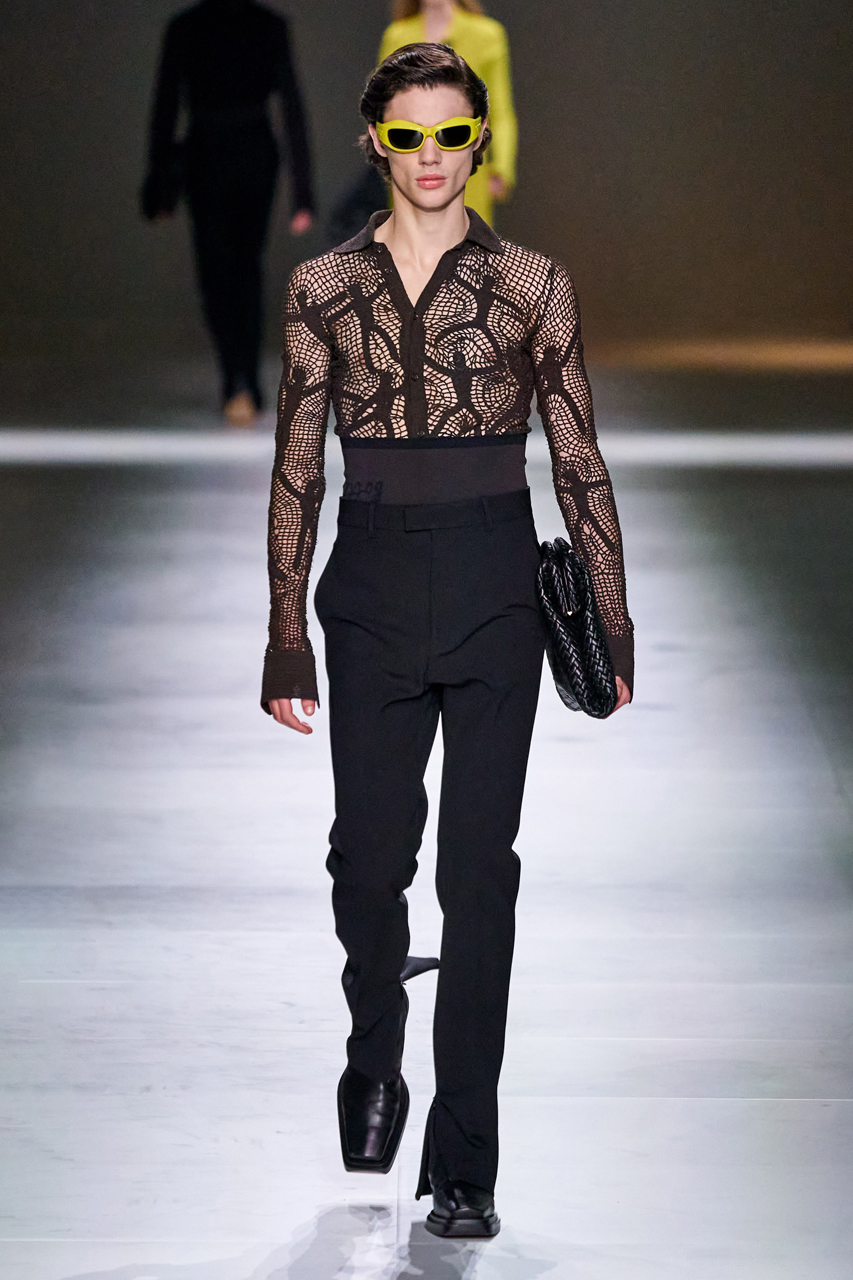 INTRECCIATO DIZAJN V PODANÍ DANIELA LEE – BOTTEGA VENETA, KOLEKCIA JESEŇ / ZIMA 2020 – 21
Dizajnér Daniel Lee uznal 90. roky, ktoré prakticky žili v ňom. No boli to hlavne priekopnícke práce v histórii kabeliek značky Bottega Veneta, ktoré tvorili jeho východiskový bod. Talianska značka Bottega Veneta je známa pre famózny dizajn štruktúrovaných kabeliek zo 60. rokov, kedy zaviedla jemnosť a zmyselnosť do kategórie techniky s koženou väzbou tzv. intrecciato . Daniel Lee po skórovaní s "pouch kabelkou", obsiahol taktiež dizajn intrecciato.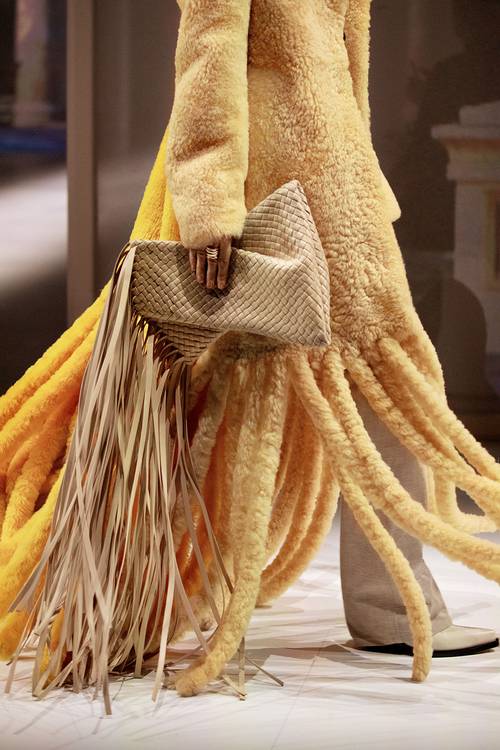 Rozdiel v jeho prínose je však v tom, že kabelky majú dvojitú tvár (vrstvu), sú nepodčiarknuté a kožené pásky sú obojstranné.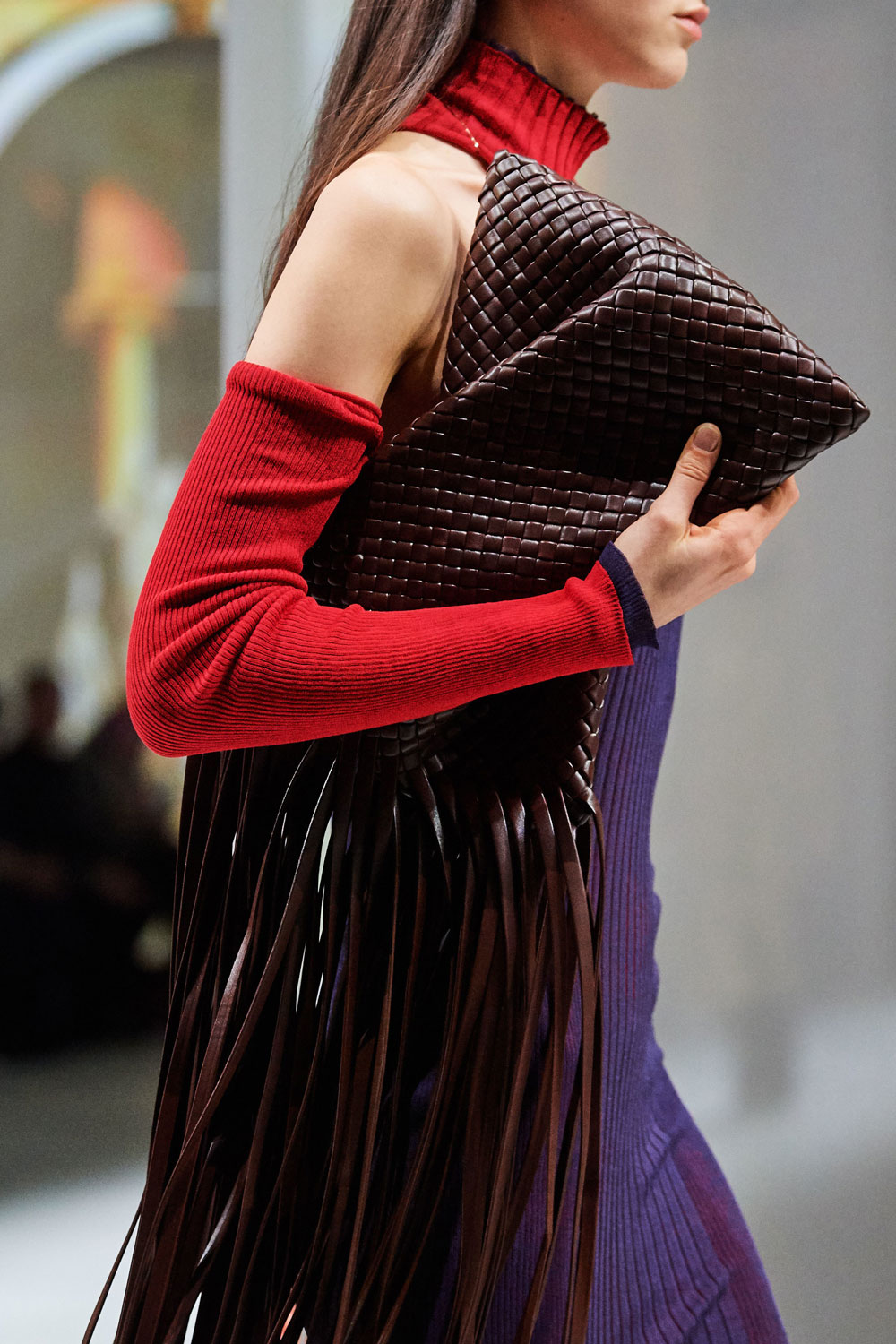 Dizajn Daniela Lee kabeliek intrecciato znamenal viditeľné rovnaké výnimočné spracovanie na vonkajšej časti kabelky, ako v jej interiéri. Táto myšlienka viedla ku väčšej voľnosti, komfortu a pohybu v oblečení, ktoré boli v predchádzajúcich kolekciách trochu nepraktické a tuhé.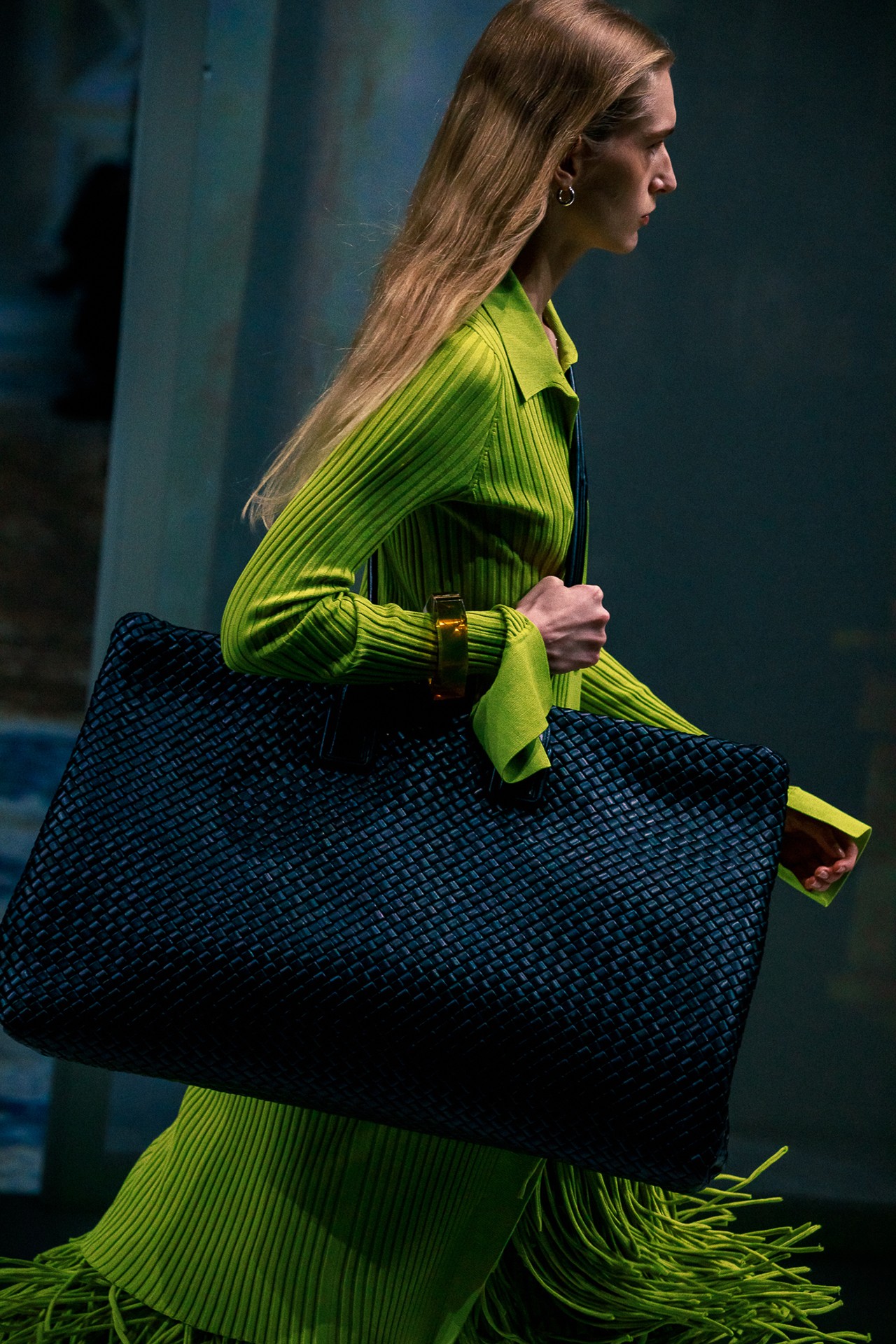 Dizajnérsky počin Daniela Lee pre kabelky Bottega Veneta predstavuje v skutku moderný dotyk, zjavne pudový, no osviežujúco praktický. Nuž teda : "Nech žije rozdiel" !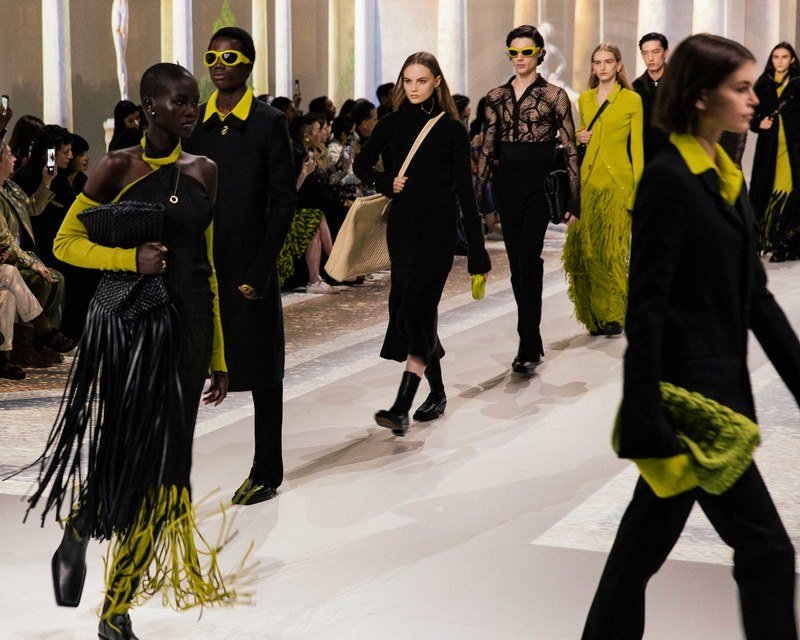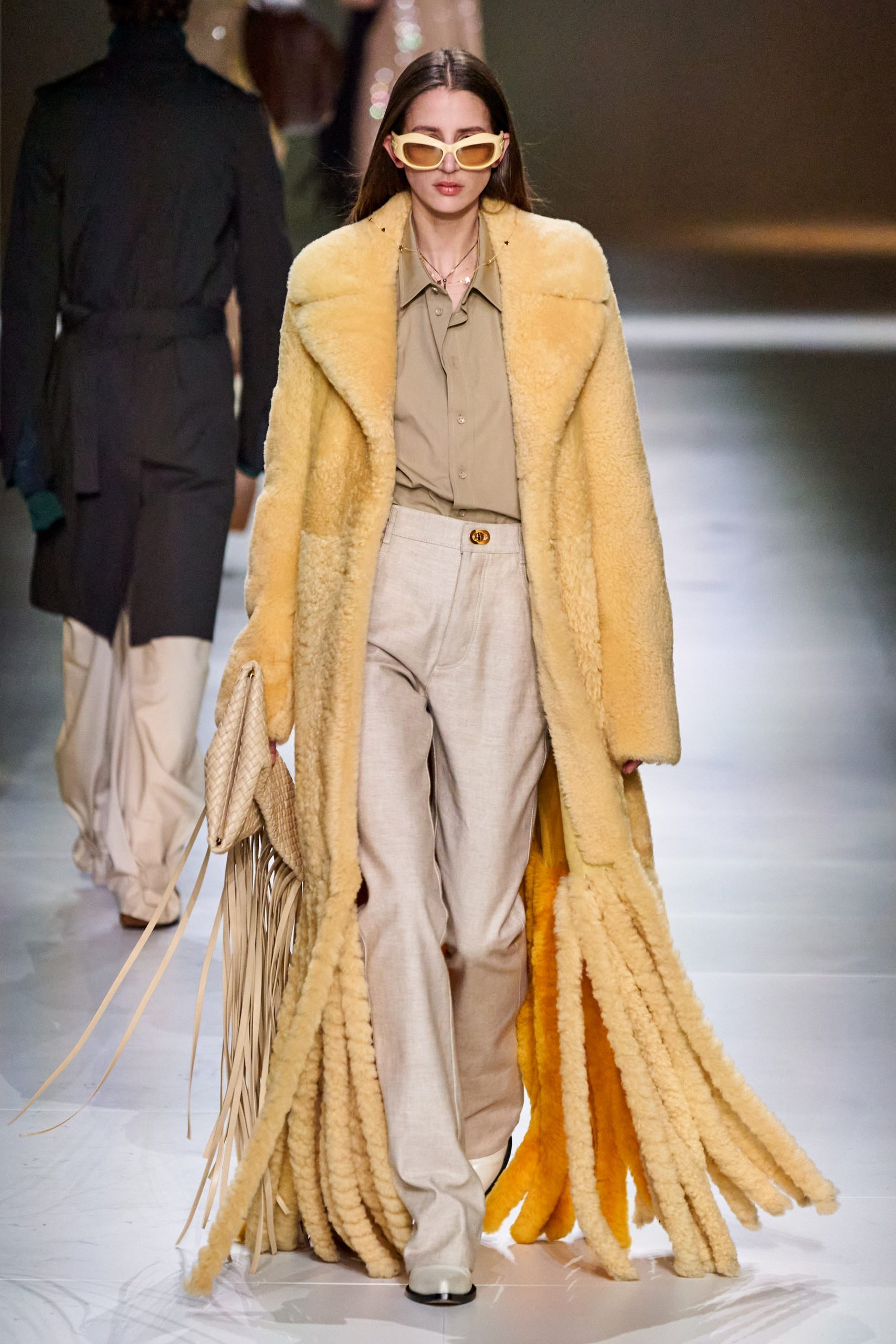 DANIEL LEE PRETIAHNUTÉ SILUETY
Daniel Lee stále pracoval na svojej dnes už tvrdej práci , pretiahnutých siluetách v dámskom a pánskom krajčírstve. Namiesto využitia kože, v kolekcii Bottega Veneta, Jeseň/Zima 2020 – 21 použil čiernu strečovú látku na dlhých kabátoch, zapínanie na kožené remienky v zadnej časti a voľné široké nohavice rozrezané cez hranaté špičky luxusných verzií Frye čižiem ( Frey čižmy – nosilo ich veľa anglických rodín počas stredných a neskorých rokov , obúvali ich tiež vojaci na oboch stranách – v Americkej civilnej vojne aj v Španielsko-Americkej vojne).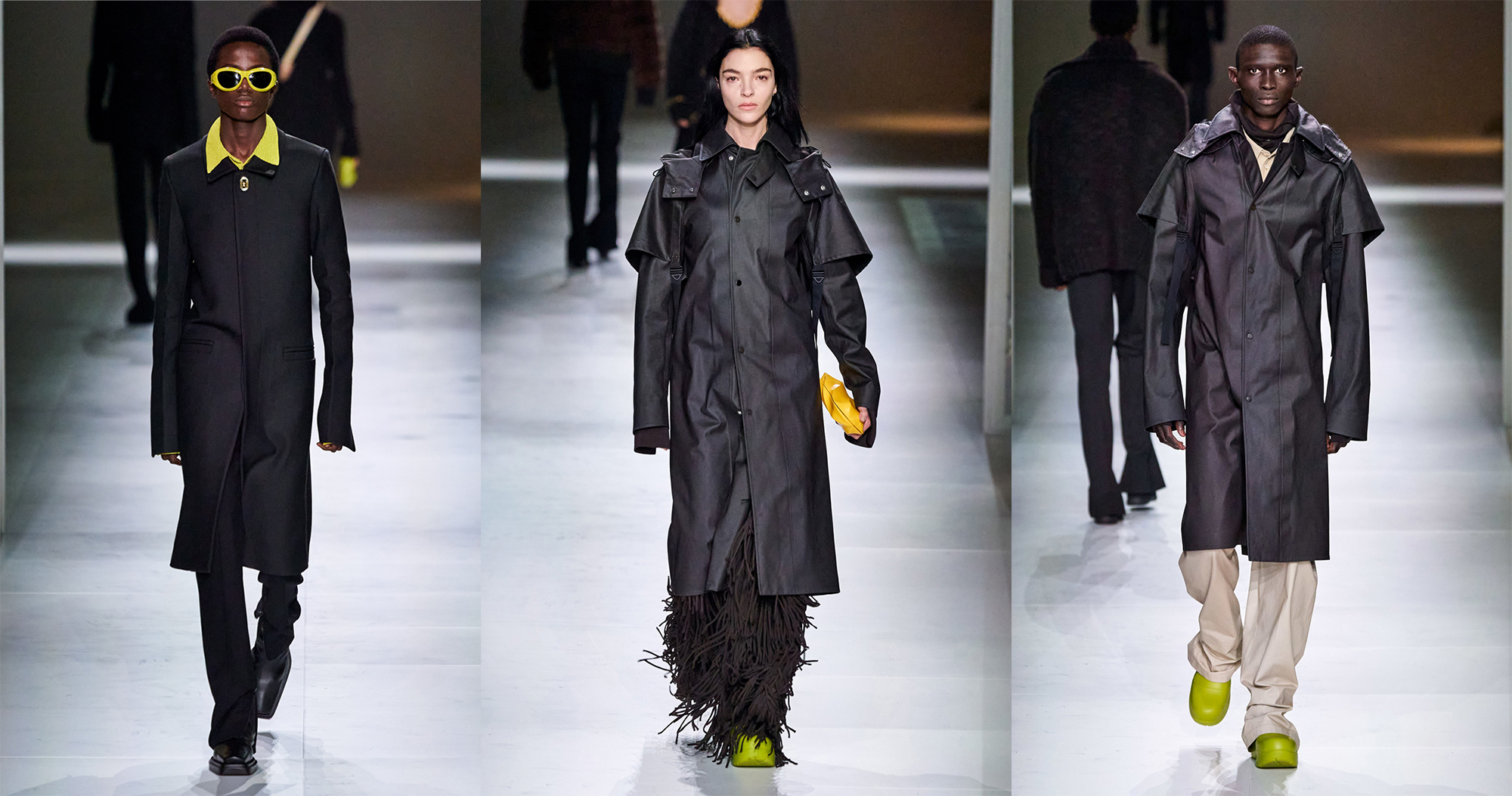 Voľné široké nohavice boli rozstrihnuté cez hranaté špičky luxusných verzií Freye čižiem .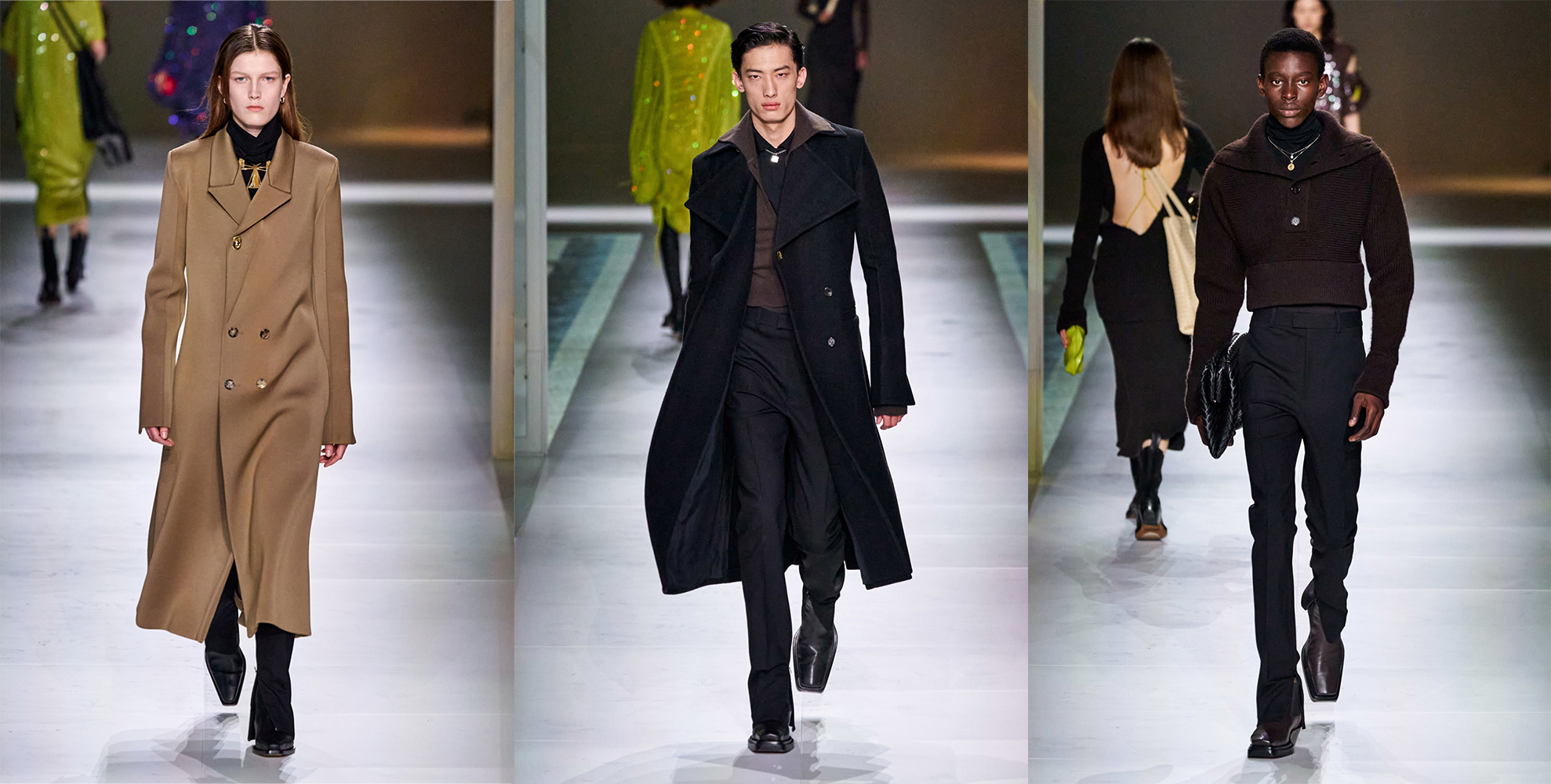 Osviežujúce prvky pomerne tmavej kolekcie boli hranatá krátka bunda s predným zipsom spolu s voľnými nohavicami s vysokým pásom .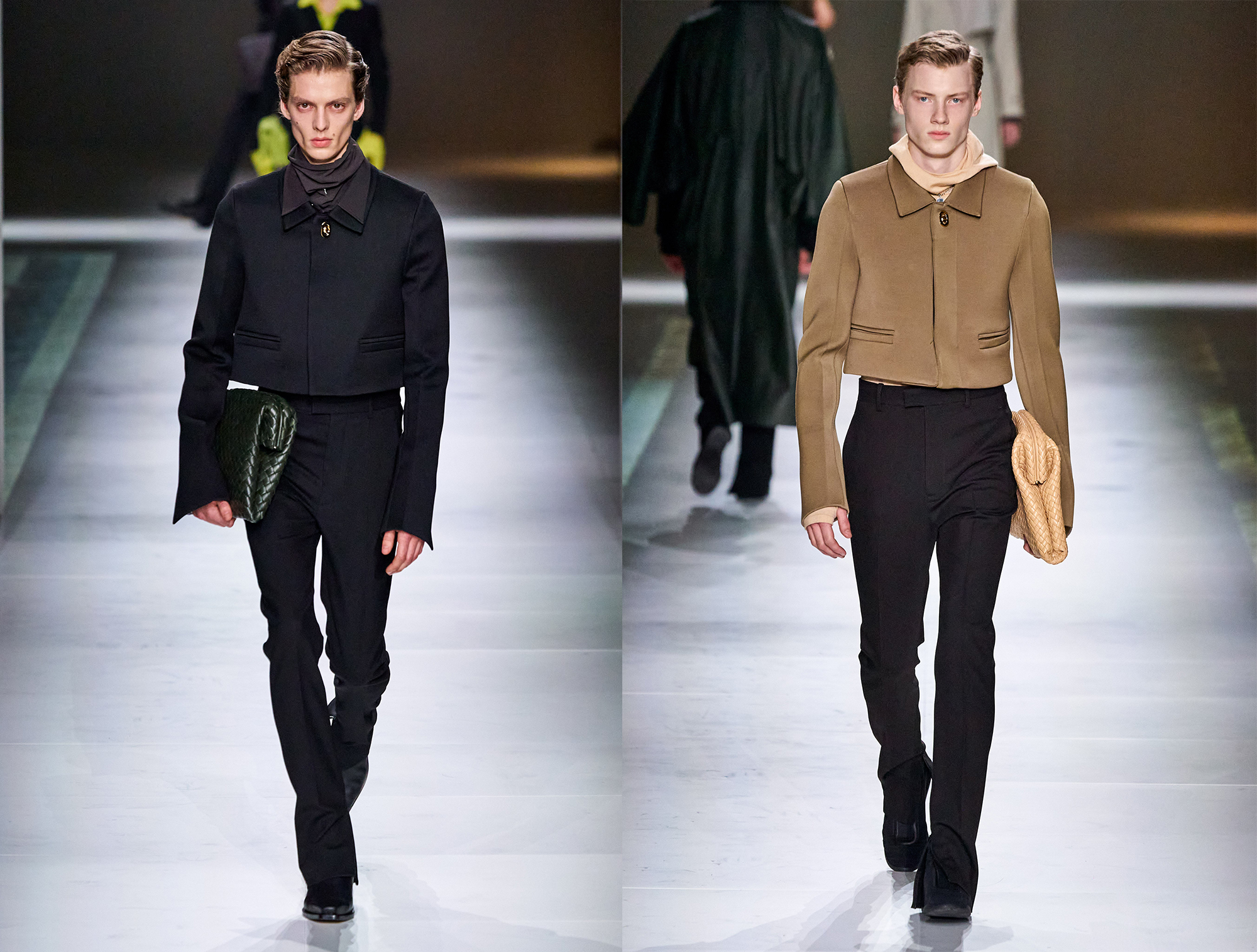 A tiež záblesky jasnej zelenej a žiarivej ružovej na predĺženom golieri a manžetách vykukujúcich z Kaia Gerber čierneho obleku.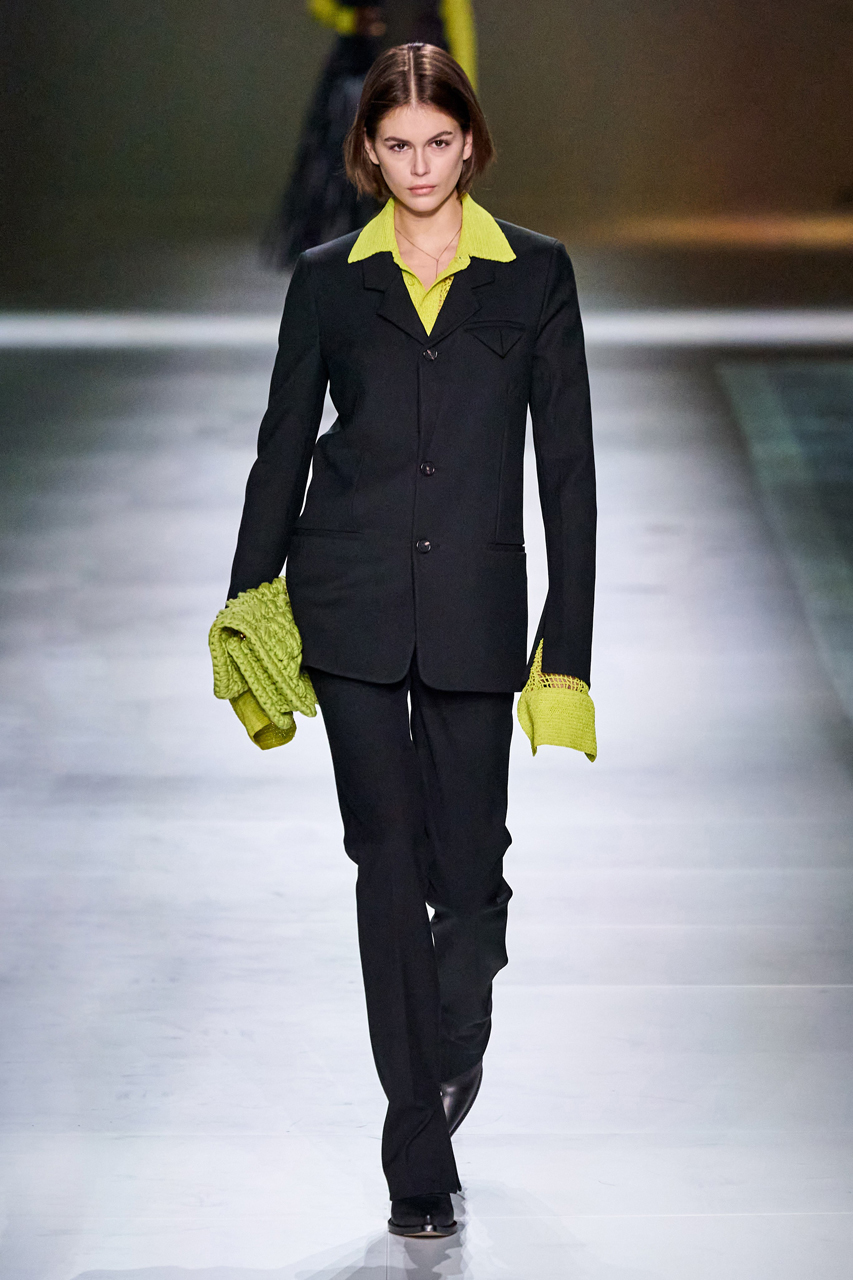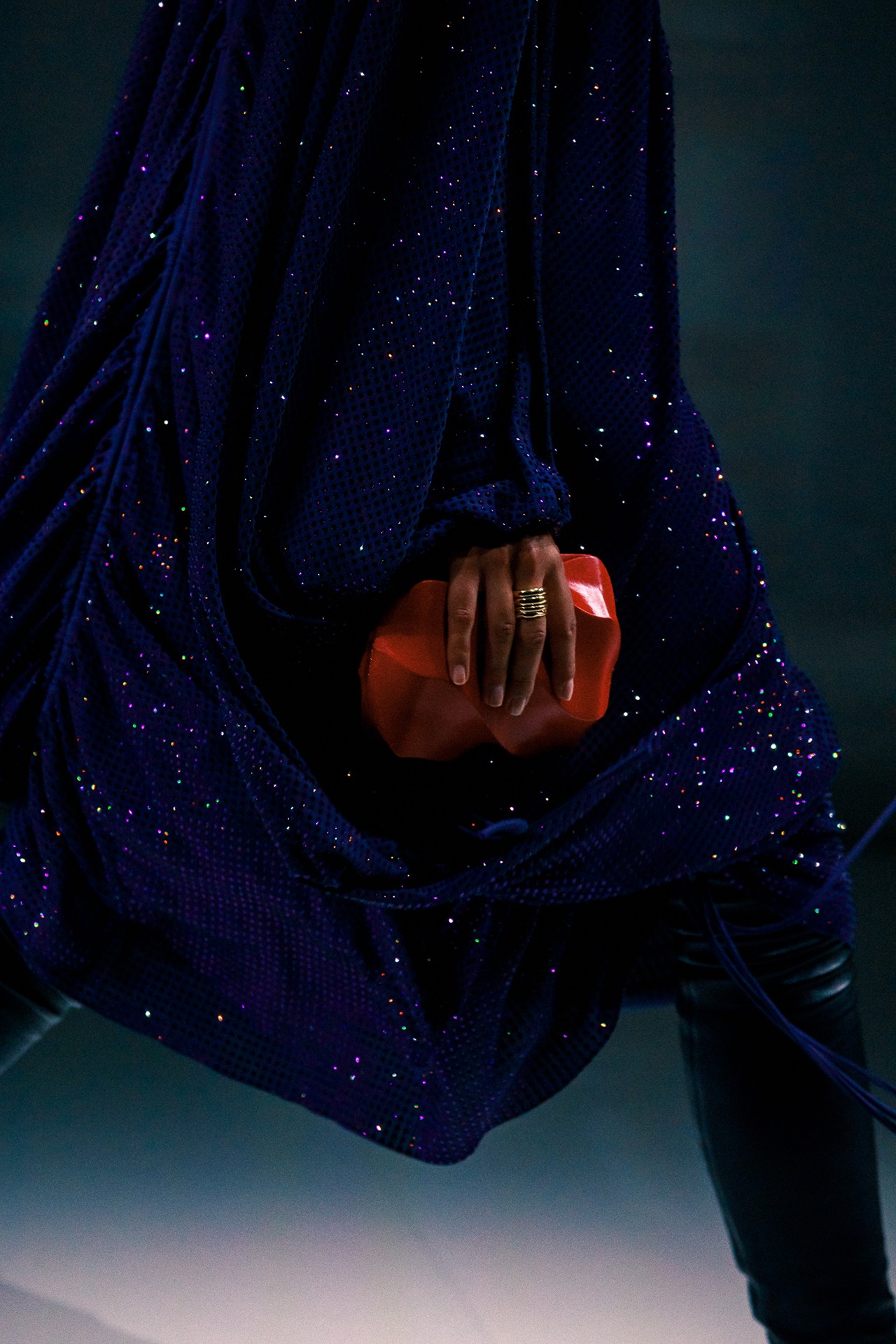 Zo športovej kolekcie predviedla značka pre sezónu Zima 2020 – 2021 žiadúce a obľúbené dámske trench coaty s objemami na rukávoch.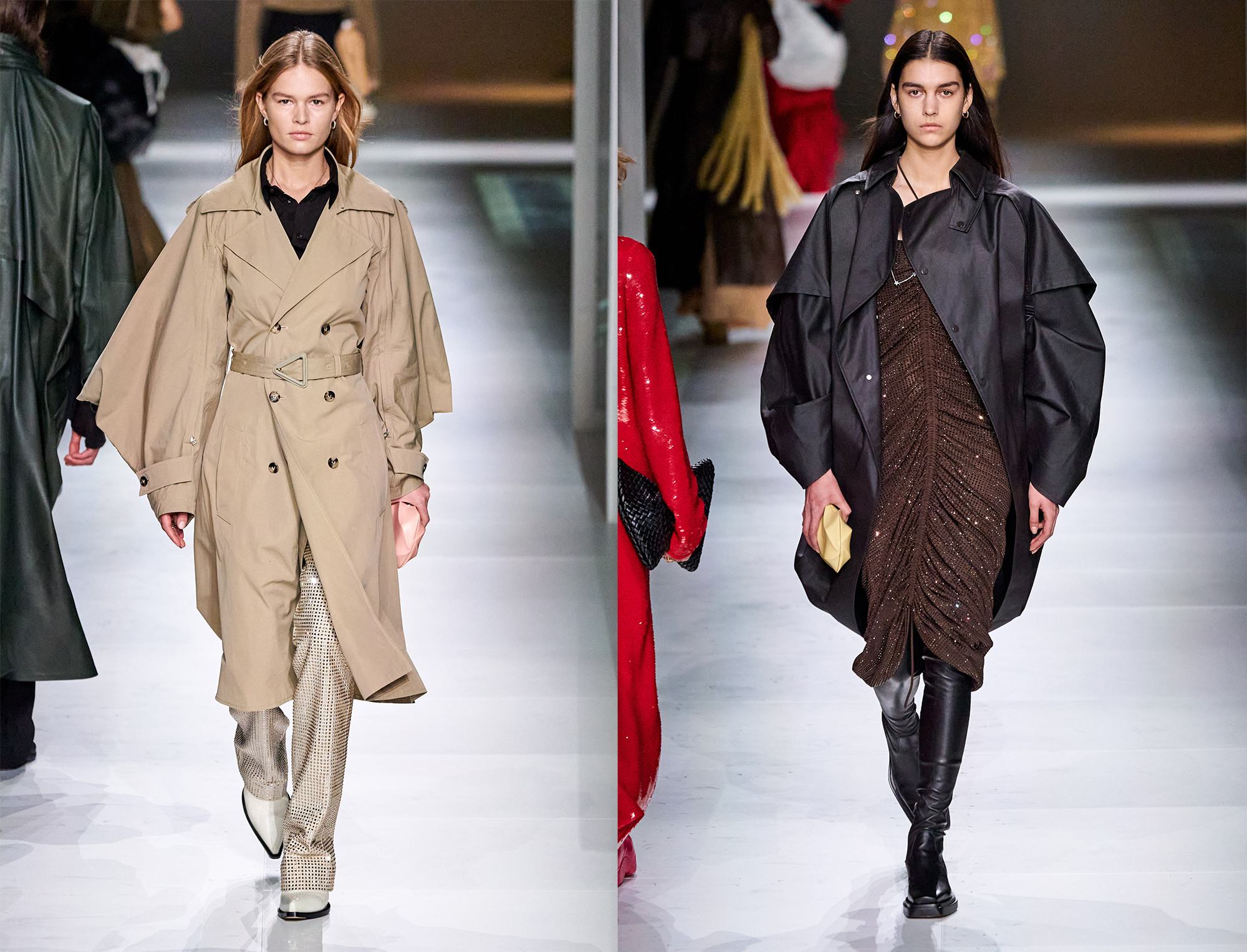 Pre pánov predstavila Bottega Veneta trendovú zimnú novinku 2020 – 21 – prekladanú nadýchanú vestu, čo bola silná komerčná záležitosť tejto kolekcie.
PREKLENUTIE SUPERFORMÁLNOSTI A ULICE V DIZAJNE DANIELA LEE
Daniel Lee uviedol, že cieľom kolekcie bolo vyjadriť preklenutie superformálnosti a ulice, takže tam zakomponoval prvky zdobenia v celom rozsahu. Vyskytovali sa od jednorázového pozláteného gombíka, ktorý tak prepožičal špeciálnosť dvojradovému rozšírenému kabátu , cez dlhé rukávy tekutých béžových flitrových glamour šiat, po najcoolovejšie zdobené dizajnérske jeansy, ktoré sa takto predviedli na móle od čias Gucci zo skutočných 90. rokov (voľné rozširujúce sa nohavice s vysokým pásom , potiahnuté tlmenými kameňmi nosiace sa so zapínaním na gombík s očkom).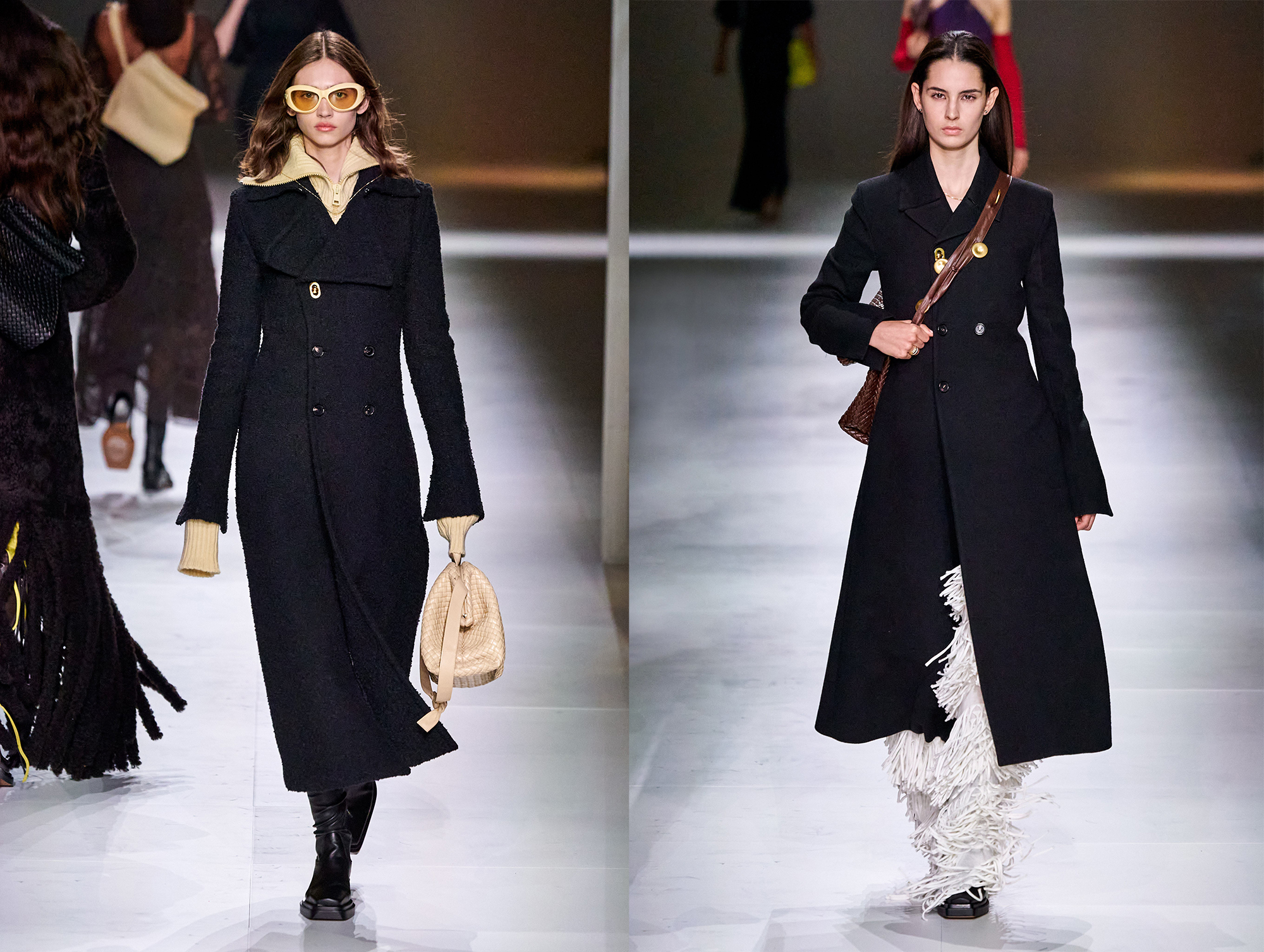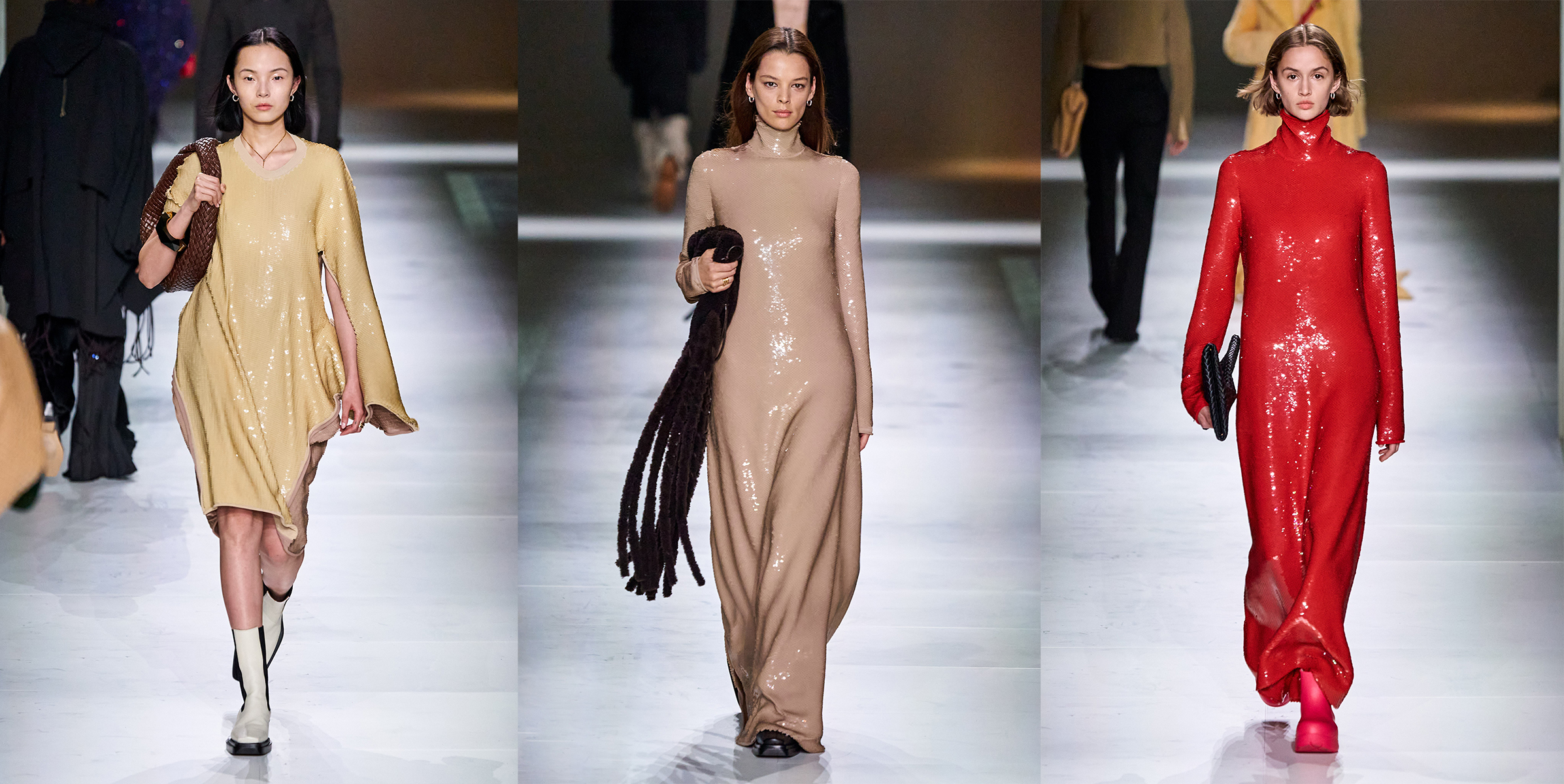 Daniel Lee chcel dosiahnuť preklenutie superformálnosti a ulice a preto pridal prvky zdobenia, ktoré sa objavili na tekutých glamour béžových šatách z flitrov s prestrihnutými dlhými rukávami a dizajnérskych zdobených jeansoch z rokov 90-tych.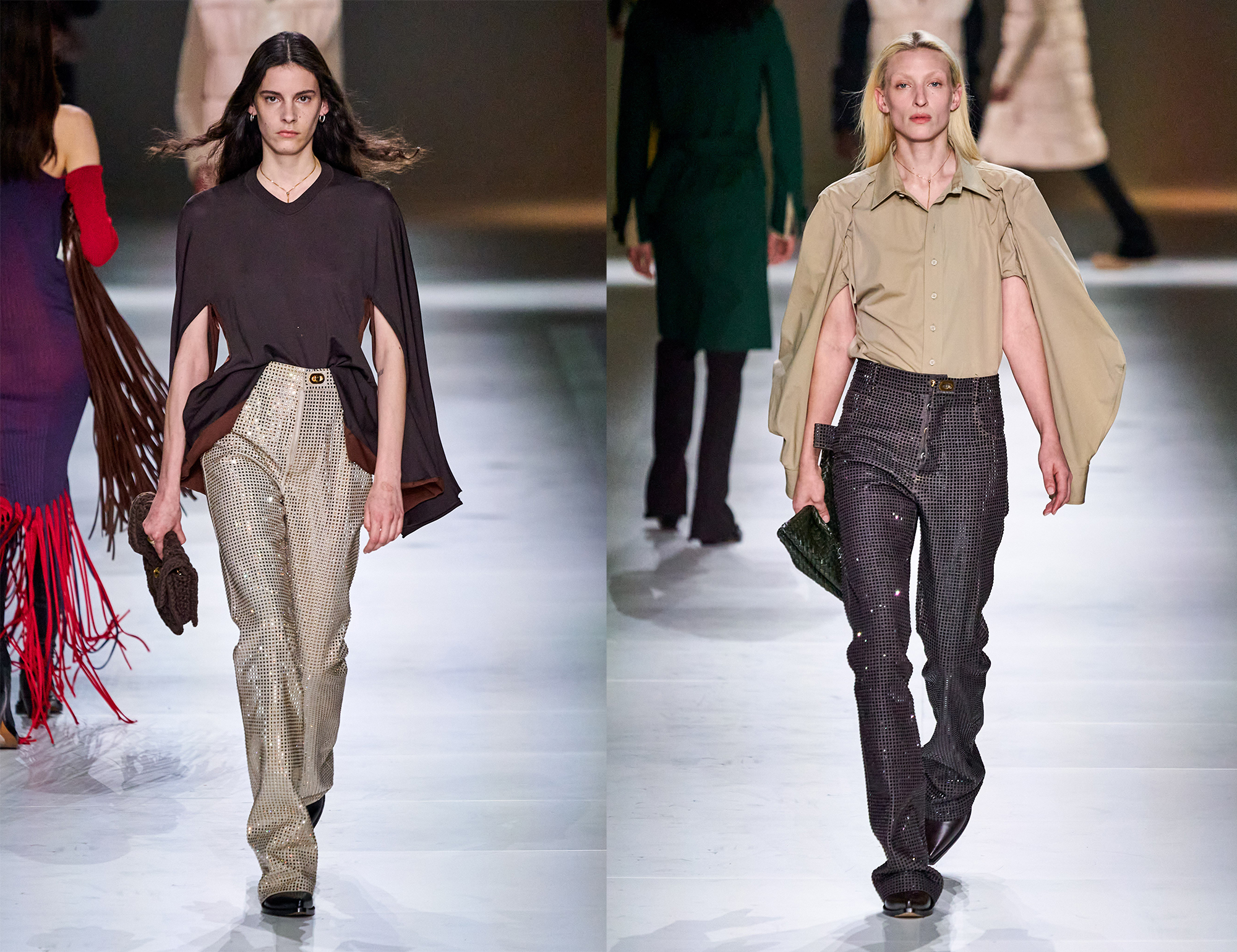 Pomerne tmavú kolekciu Bottega Veneta, Jeseň / Zima 2020 – 21 oživili farebné glamour a party šaty.
Zdroj obrázkov: Bottega Veneta, Vogue, schutterstock
Druhé pokračovanie článku o kolekcii Bottega Veneta pre sezónu Zima 2020 – 2021 čítajte v nasledujúcom článku. Sledujte Facebook stránku blogu: Mya Mirell Fashionista a Instagram: mya_mirell .
© AUTORSKÉ PRÁVA VYHRADENÉ