V tomto článku prinášam opäť niečo z Talianska a módneho diania, večierkov. Ak ste ešte nikdy neboli v malebnom talianskom mestečku Matera, neváhajte sa tam vybrať, zaisto Vás svojou krásou očarí. V jeden pekný večer sa tu objavil aj známy Cesare Paciotti, ktorého som mala možnosť poznať.
Cesare Paciotti je taliansky návrhár luxusných topánok a iného koženého tovaru. Jeho etablovaná značka (má značku dýky) prešla aj k výrobe šperkov, hodiniek a každému znalcovi módy ju netreba zvlášť predstavovať. Jedná sa o dizajnové kúsky, značku zvučného mena. Cesare zdedil rodinnú firmu na výrobu topánok po otcovi, ktorý ju založil v roku 1948. Študoval na prestížnej škole DAMS (drama, art and music studies), univerzite v Bologni a až potom, čo temperamentný dizajnér objavoval cestovaním svet, v roku 1980 zdedil a začal rozvíjať rodinnú firmu. V talianskom mestečku Matera sa konal večer s týmto dizajnérom plný hudby, pitia dobrého jedla, kde som si na pódiu zatancovala a zaspievala aj ja s týmto návrhárom a jeho hosťami, kamarátmi, medzi ktorými bola aj bývalá modelka pracujúca pre Armani – Antonia dell´Atte (dáma v modrom tope). Video nájdete na mojom youtube kanáli mya mirell, škoda že mi moji známi zrovna nenahrali video nášho spoločného latino tanca s návrhárom, ktoré natáčali, ale namiesto nahrávania to vypli, Cesrae vie okrem iného aj veľmi dobre tancovať. Taliani sú samozrejme temperamentný národ, spievali sa prekrásne pesničky, tancovalo sa a užívalo celý večer. Video si môžete pozrieť na mojom youtube kanáli mya mirell tu: https://www.youtube.com/watch?v=2irpwZ57nps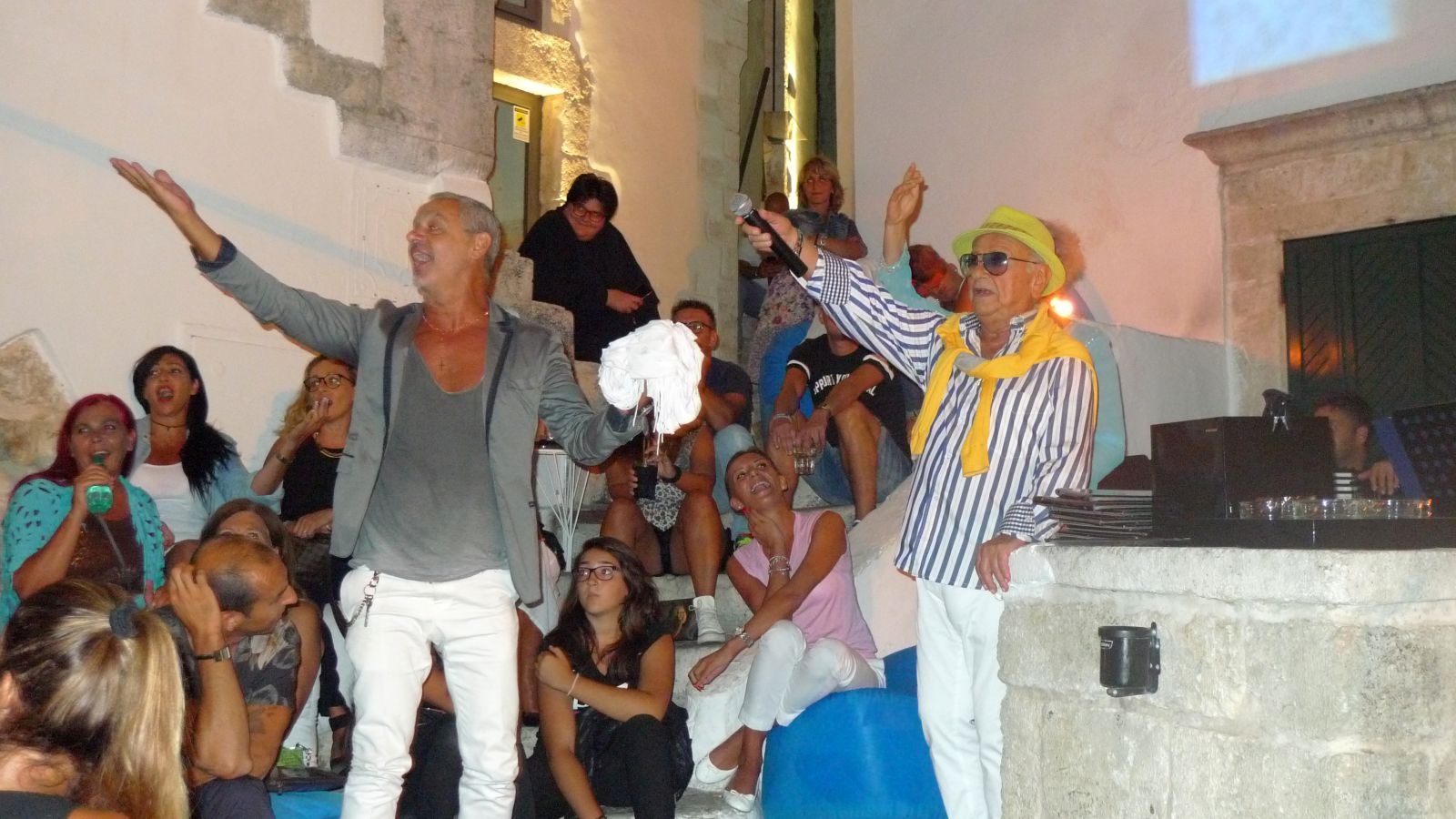 Snažili sme sa spievať, ovšem ja som nevedela slová a keď sa ma Cesare pýtal prečo nespievam, povedala som, že nie som Talianka, tak nechcel veriť.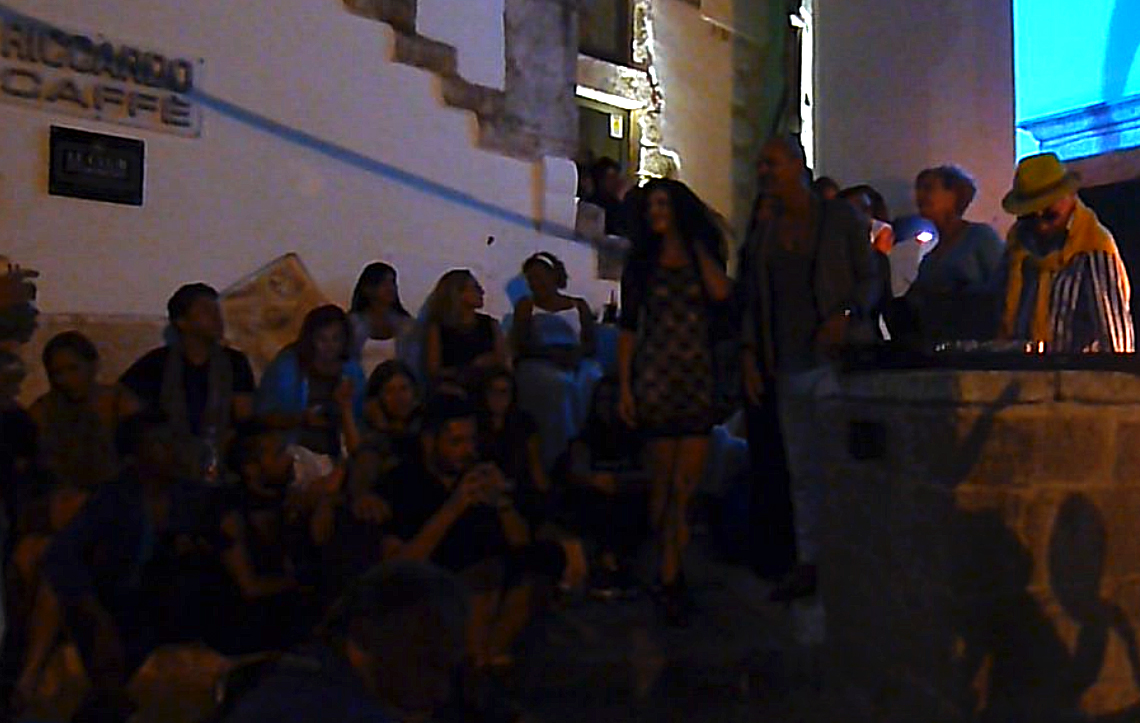 Druhý večer v Matere som zvolila červené šaty s čipkovanými vrchným topom, elastické s nariasením na tele, ktoré nechajú vyniknúť sexi krivkám. V Matere, mimochodom prekrásne talianske mestečko, ktoré stojí zato si pozrieť je aj takáto zaujímavá skulptúra kovovej kvapky. Zimné fotky z Matery a zaujímavú reštauráciu, ktorú sa oplatí navštíviť čítaj v ďalšom článku.
Pohľad na vysvietené mestečko Matera.
Cesare Paciotti prezentuje novú kolekciu v roku 2011 v Paríži a nechýbali moje obľúbené modelky, jedny podla mňa z najkrajších modeliek – zľava Talianka Bianca Balti, vpravo Brazílka Isabelli Fontana a samozrejme na party bola aj Talianka . Fotografie nájdete na stránke bloginity com.