Dolce and Gabbana Alta Moda – sicílska oslava krásy, Siracusa, 10. výročie, júl 2022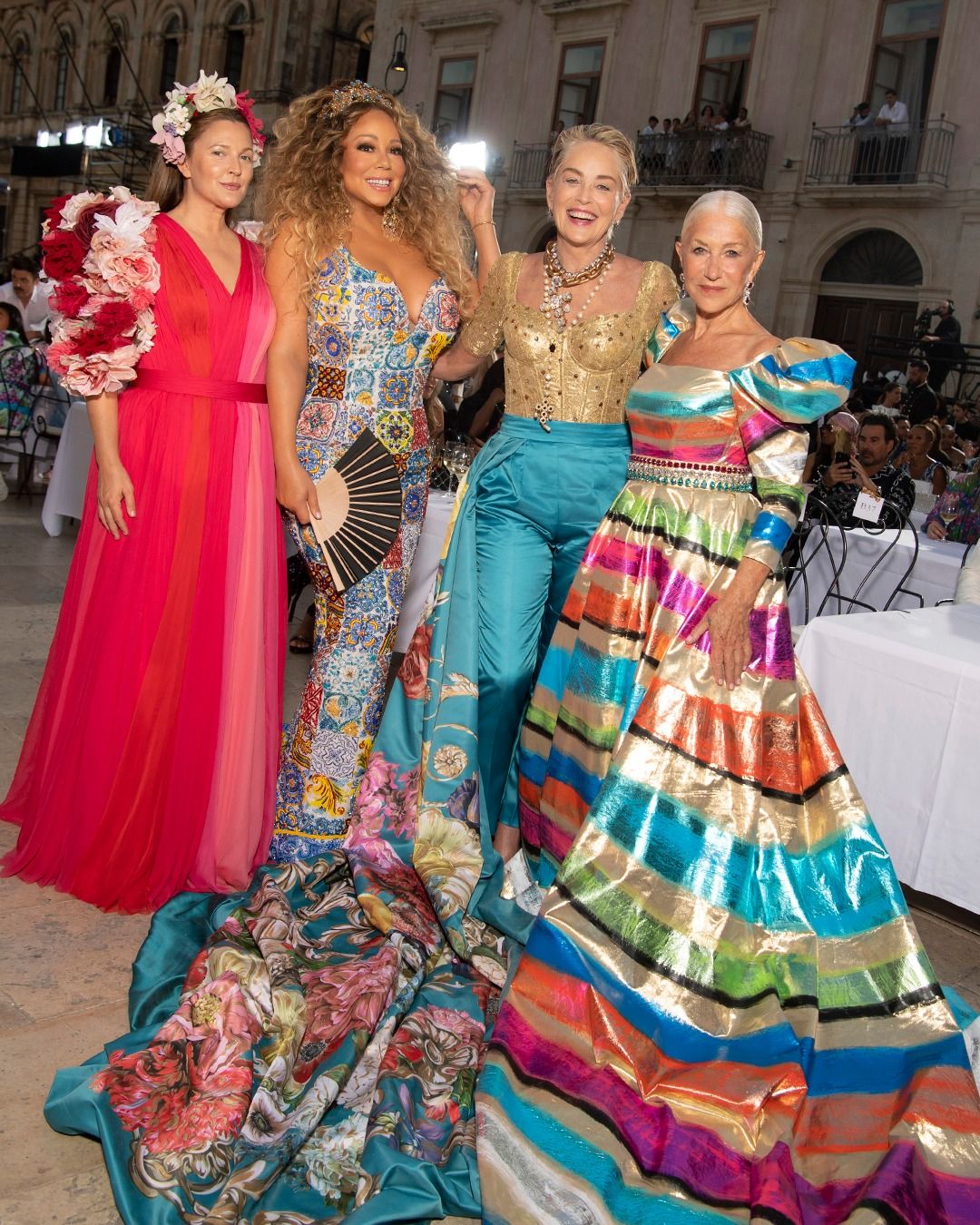 Desiata výročná šou Alta Moda dizajnérskej značky Dolce & Gabbana sa uskutočnila v piatok 8. júla 2022 na Sicílii v Sirakúze. Prvý z módnych večerov , Alta Gioielleria, sa uskutočnil v Grotta dei Cordari na Siracuse 8. júla 2022.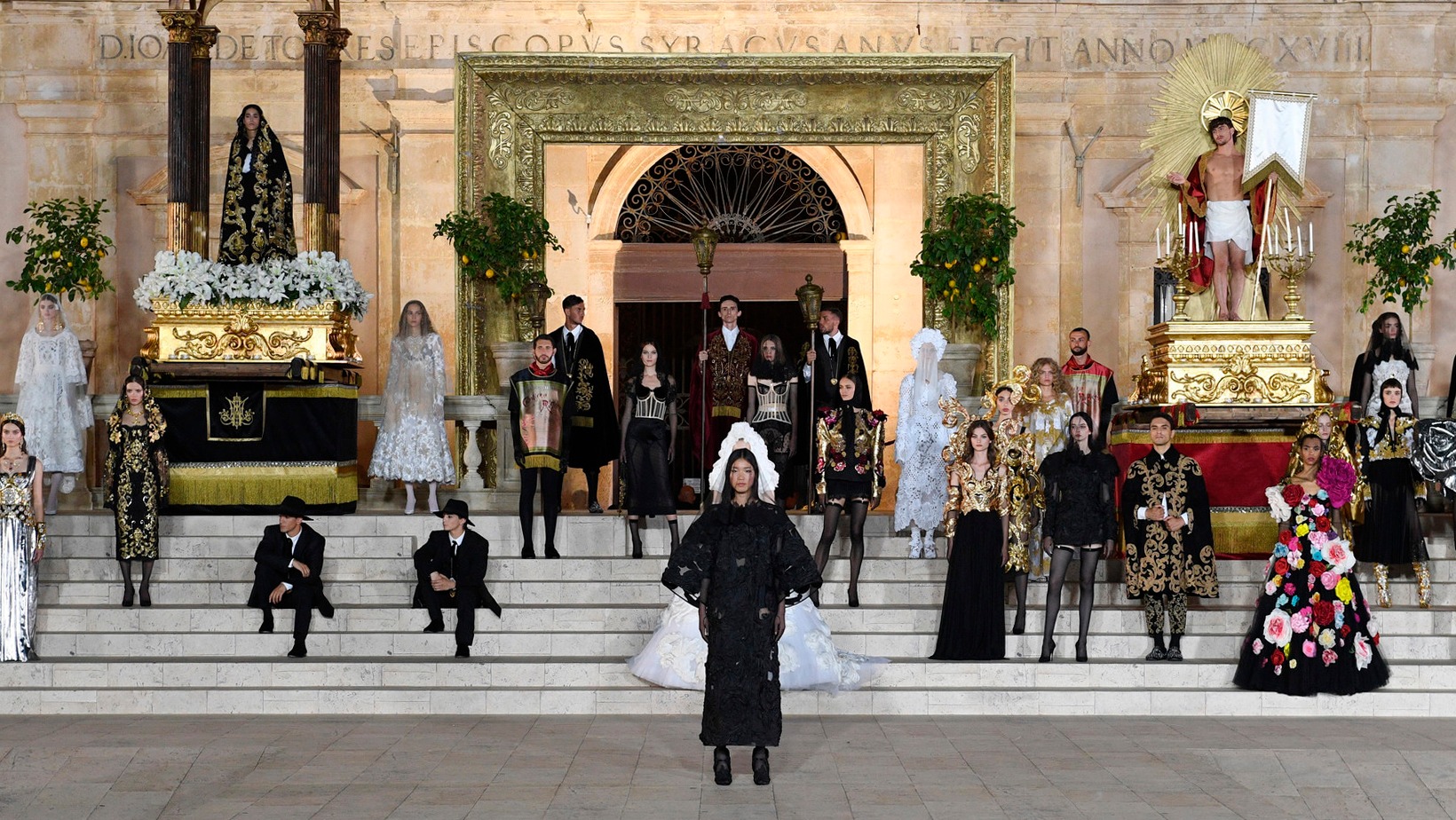 Druhú módnu šou s názvom Alta Moda dizajnérske duo Domenico Dolce a Stefano Gabbana odštartovali 9.júla 2022 na na historickom námestí Piazza del Duomo v meste Ortigia rekonštrukciou
Cavalliera Rusticana, jednoaktovej opery Pietra Mascagniho o dvojici milostných trojuholníkov.
Počas štyroch dní oslavy módy v štýle Dolce and Gabbana na Sicílii, ktoré zahŕňali koncert v gréckom divadle z 5. storočia pred Kristom, večeru v plážovom klube zakončenú ohňostrojom a tanečnú párty pod prímorským osvetlením za účastí klientov, celebrít z celého sveta oblečených v inom oblečení Alta Moda šitom na mieru, predviedla značka to najlepšie z Alta Moda.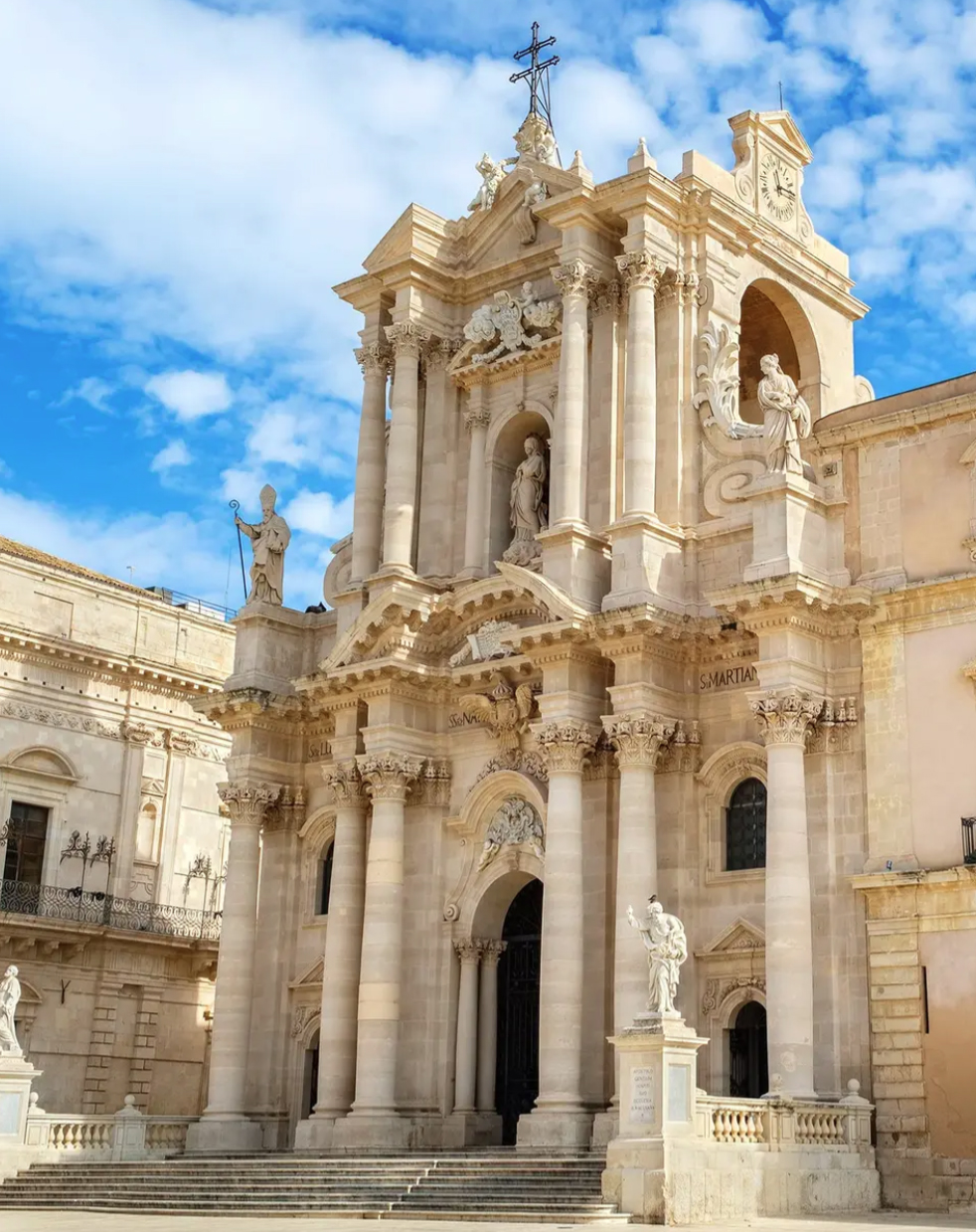 Dolce and Gabbana Alta Moda dizajnérov Domenico Dolce a Stefano Gabbana je exkluzívna značka šitá na mieru, jedinečná svojho druhu, dokonca aj vo svete Haute Couture. "Nie je to len oblečenie, dva metre perál a záhyby," povedal Domenico Dolce na tlačovej konferencii popoludní pred módnym predstavením. "Nie sú to len jedny šaty, je to životný štýl. V Alta Moda ste vždy hlavným hrdinom svojej vlastnej drámy."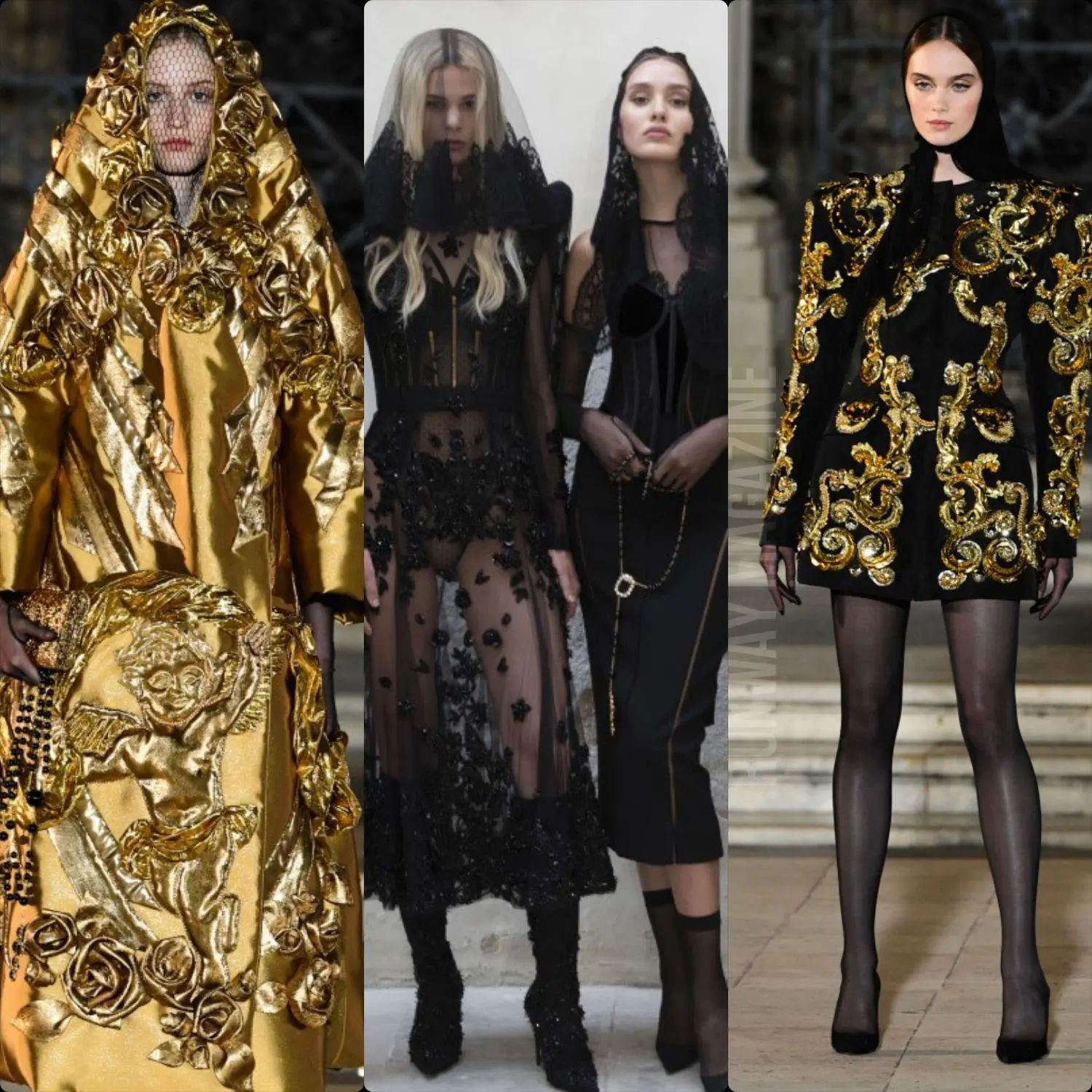 Sú to krištáľové výšivky, ktoré priťahujú takú veľkú a vernú sledovanosť a dizajnový podpis Dolce & Gabbana s dokonale prispôsobenou bujarosťou.
Na prehliadkovom móle bolo množstvo noviciátov, kňazov a sicílskych vdov z dediny a celý sprievod s dvojicou svätých nesených na paliciach z opačných koncov námestia. Predsedali predvedeniu módnej kolekcie so 106 modelmi. Módnu šou poctili popredné dámy – herečky Helen Mirren, Sharon Stone a speváčka Mariah Carey, ktoré neprestávali vzbudzovať údiv v skvostných, na mieru šitých modeloch Dolce and Gabbana.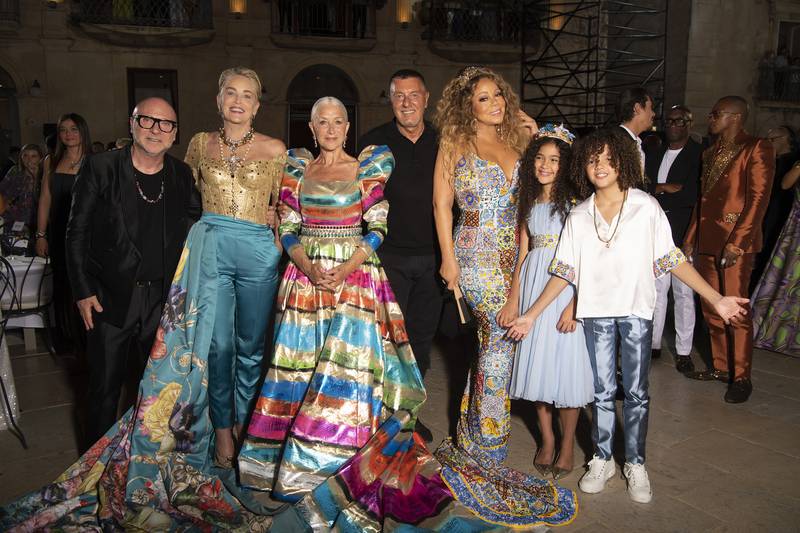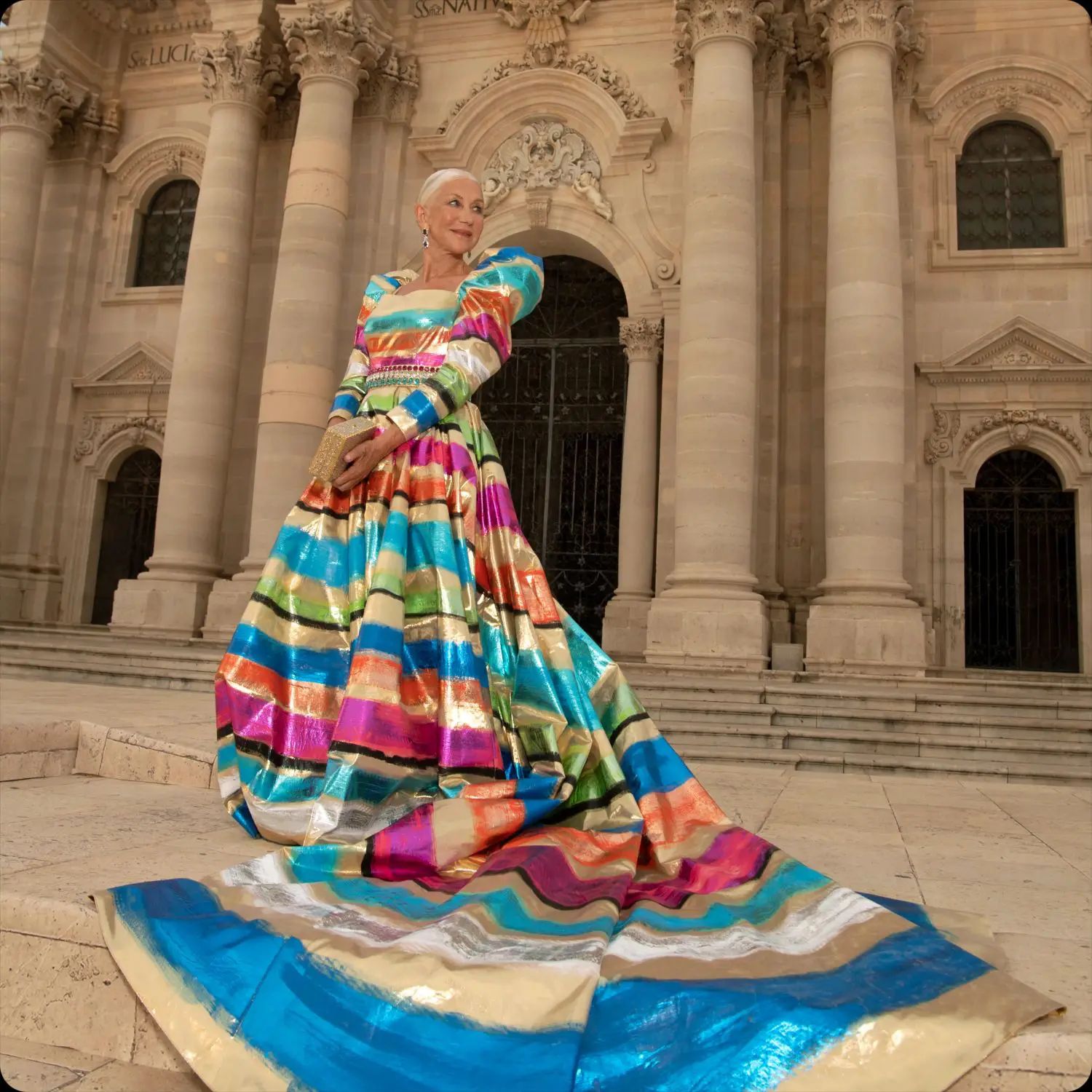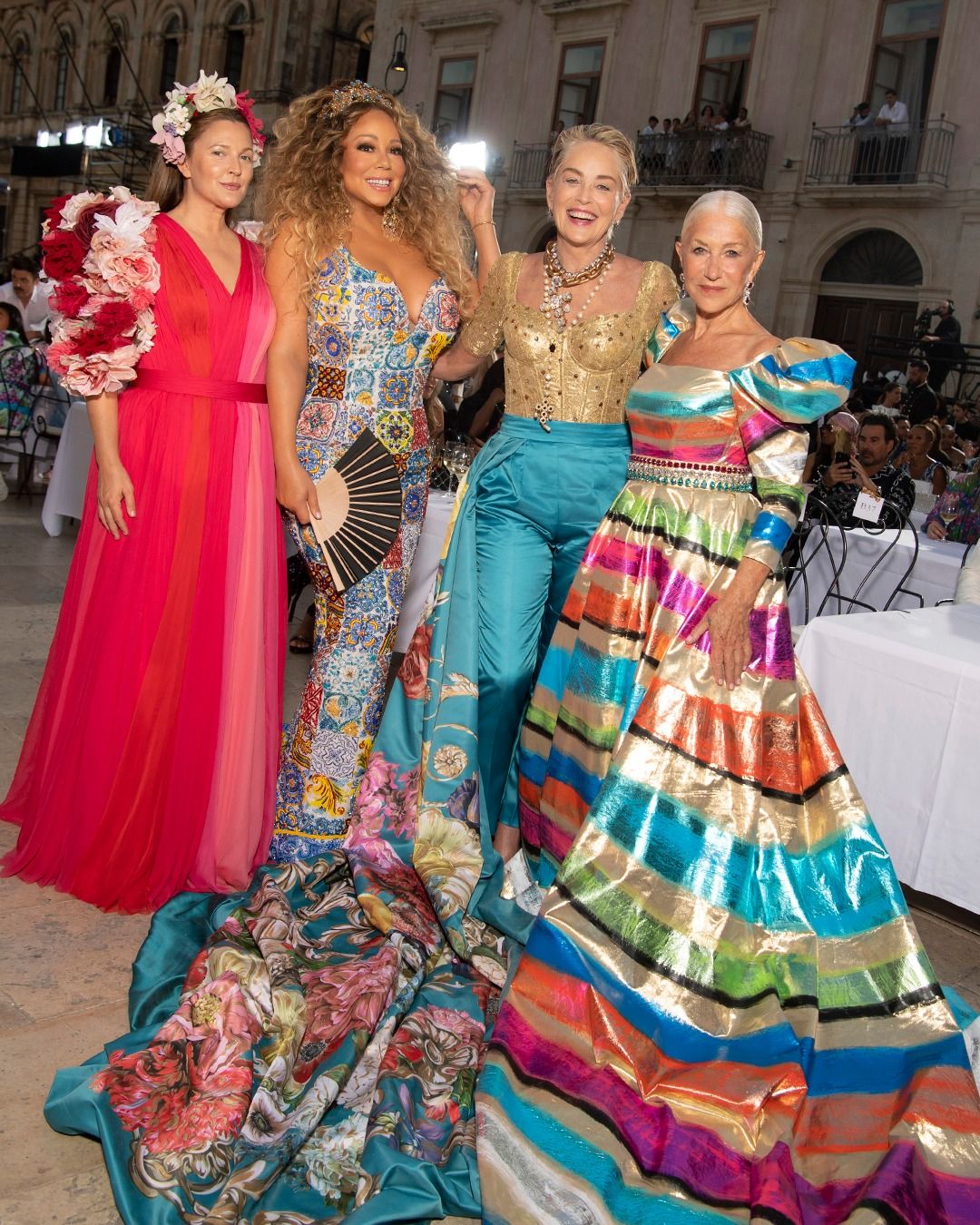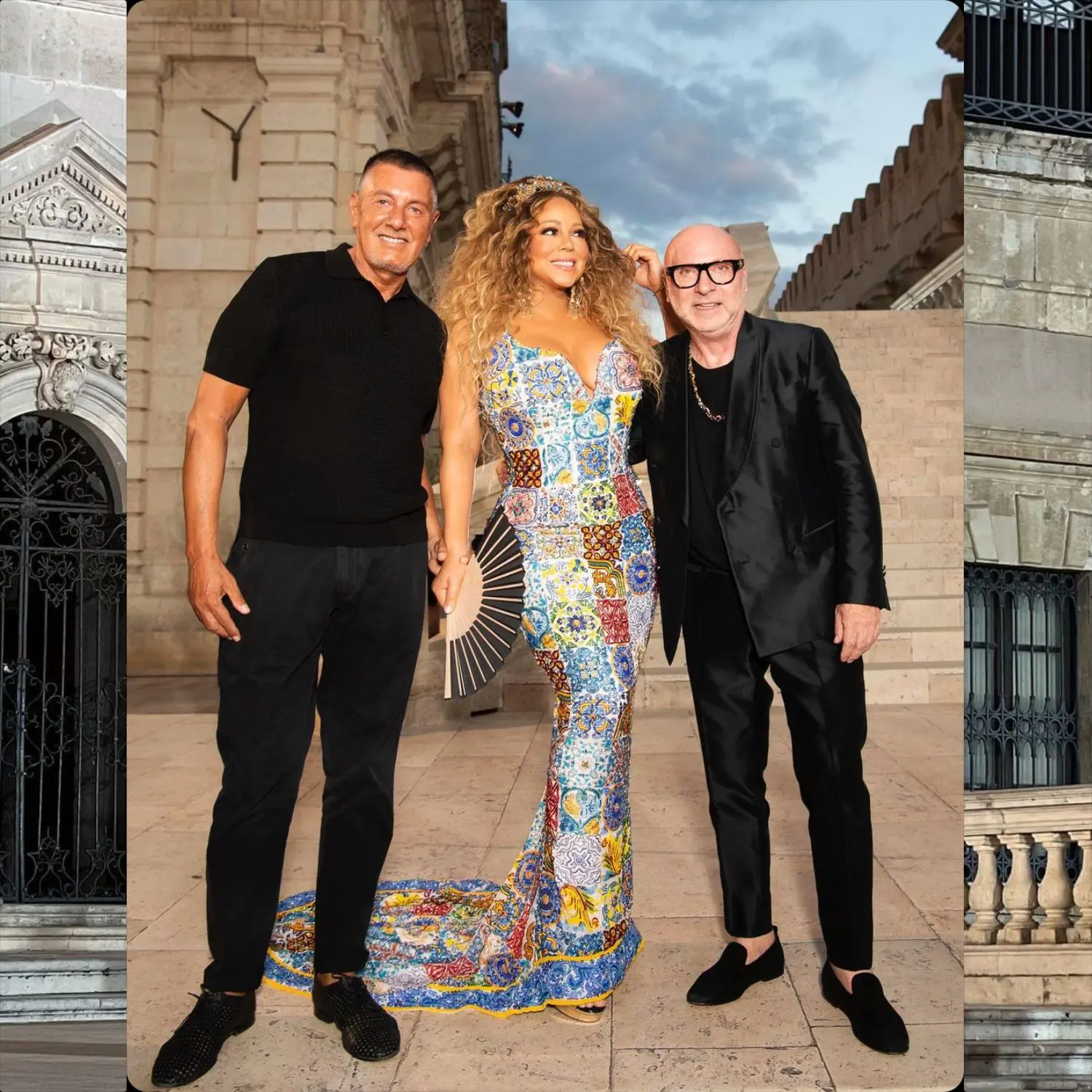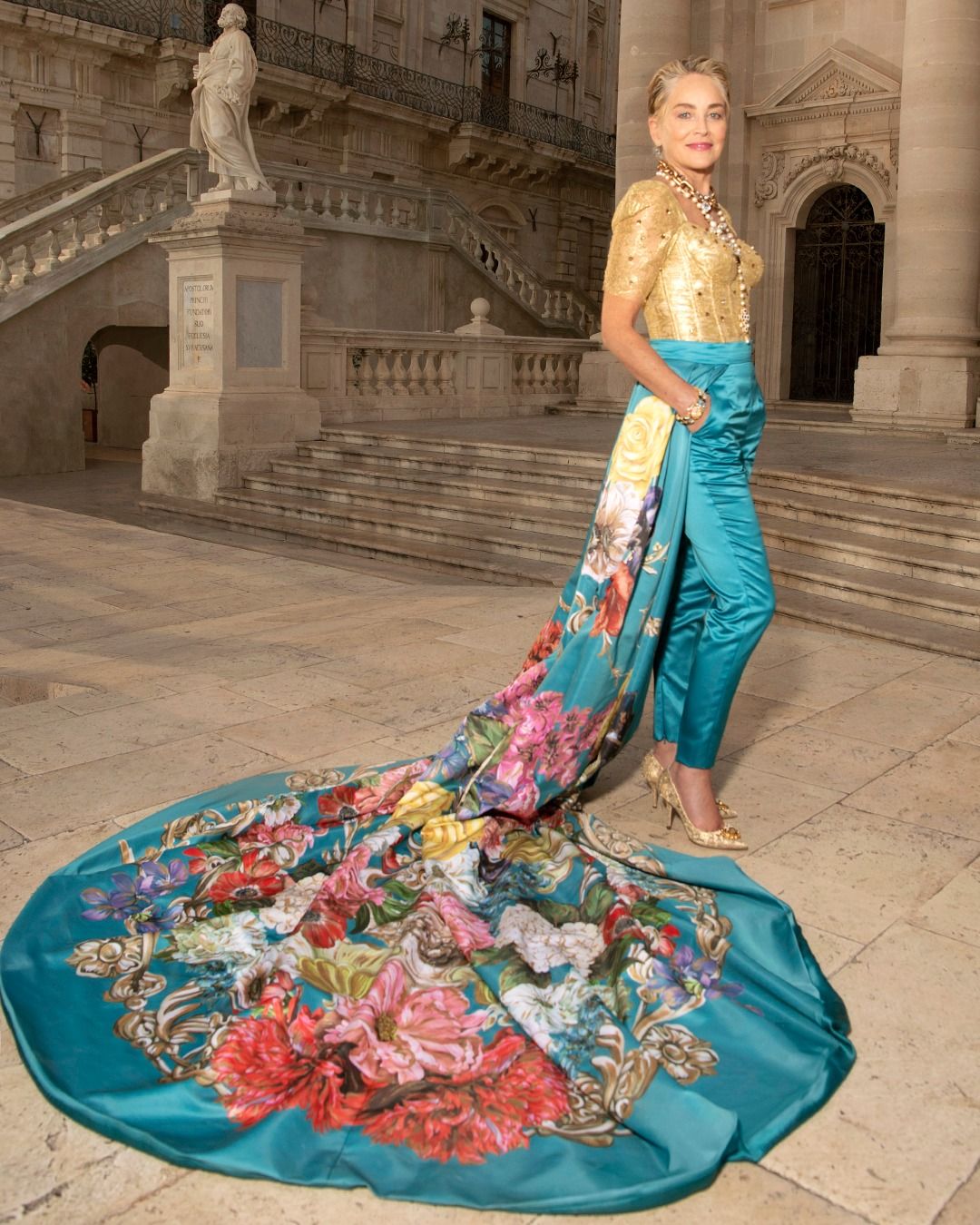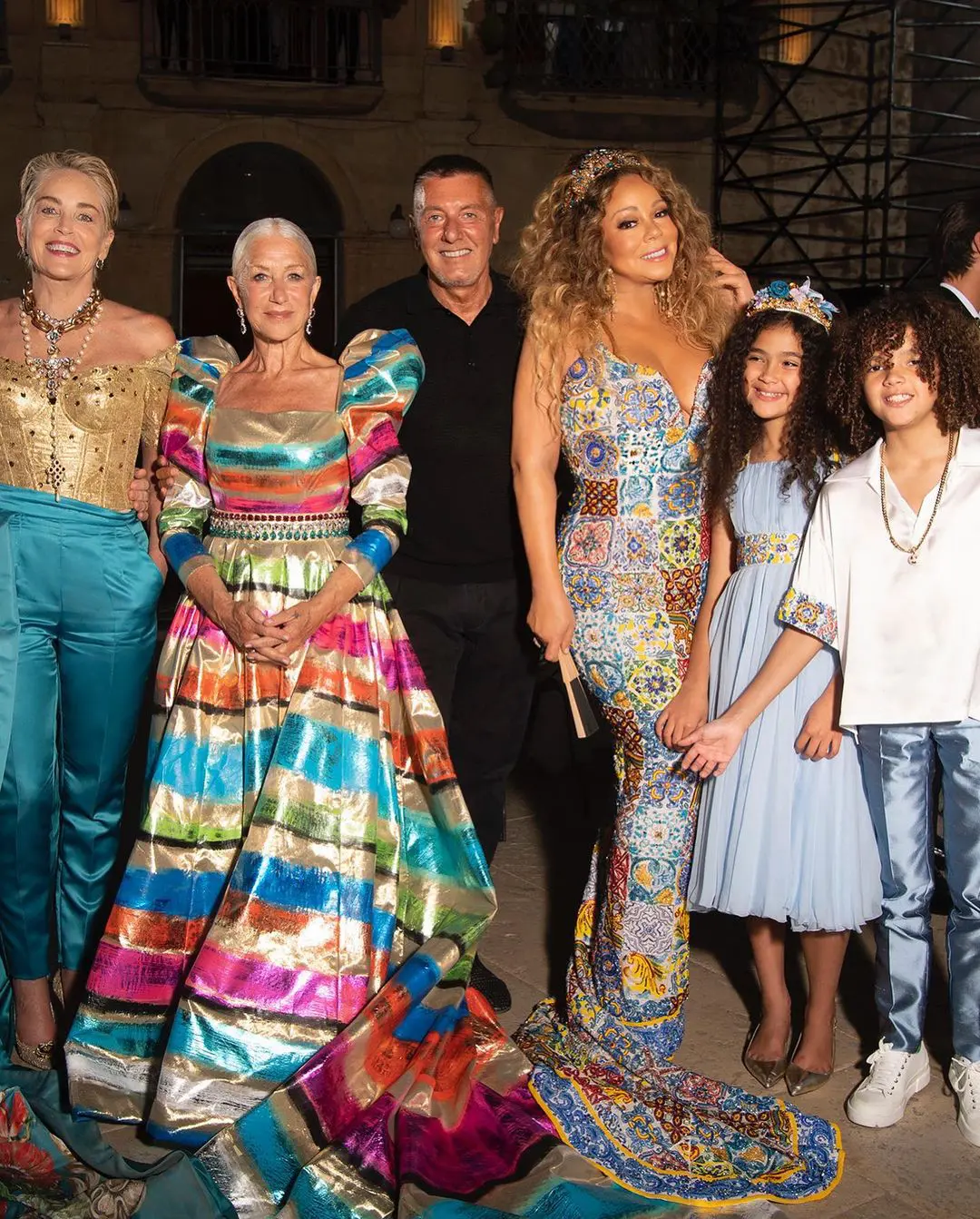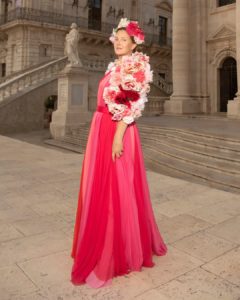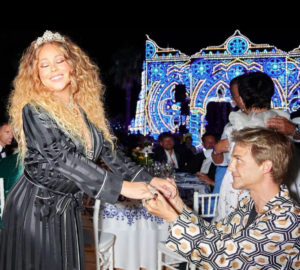 Dizajnér Domenico Dolce vysvetlil paralely medzi Mascagniho operou a značkou, ktorú založili v roku 1986: "Je to o sacro (sviatostiach), o fede (viere), o rodine, o Sicílii a čo je dôležité , je to o čiernej." V začiatkoch ich značky málokomu bude treba pripomínať, že Dolce a Gabbana prerobili drsný úplne čierny šatník sicílskych vdov na niečo sexy, dokonca honosné. "Je to veľmi, veľmi, veľmi D&G DNA. Zobrali sme všetko od začiatku a urobili sme to v nálade Alta Moda," dodal Gabbana a spomenul, že všetka práca je Made in Italy, pričom väčšina pochádza z ich milánskeho laboratória.
Korzetové čierne šaty s ikonou domu boli teda rôzne vyšívané, ručne maľované s rôznymi aplikáciami a rozkvitnutými kvetmi.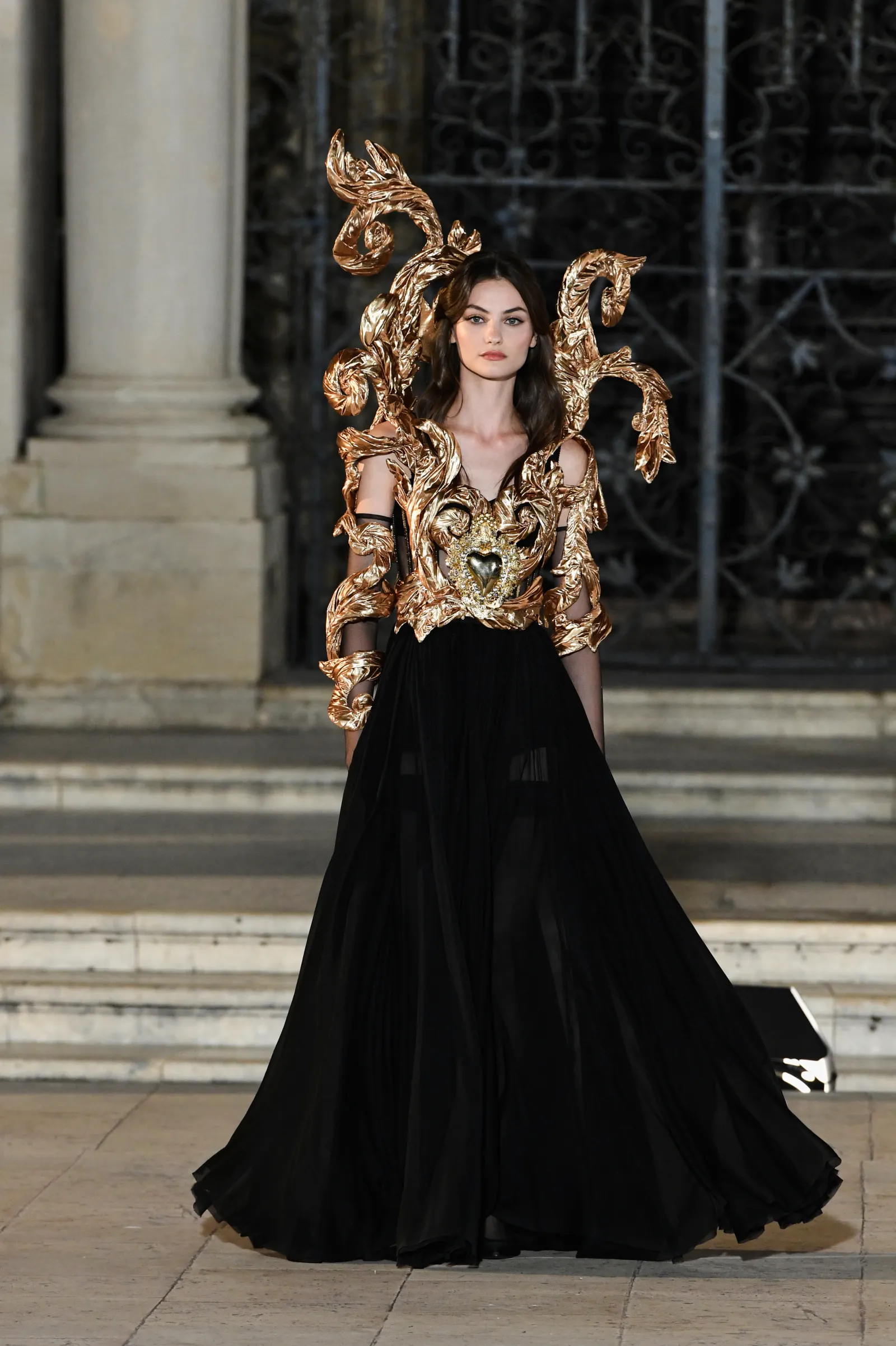 Predvádzala aj dcéra herečky Monici Bellucci, mladučká Deva Cassel.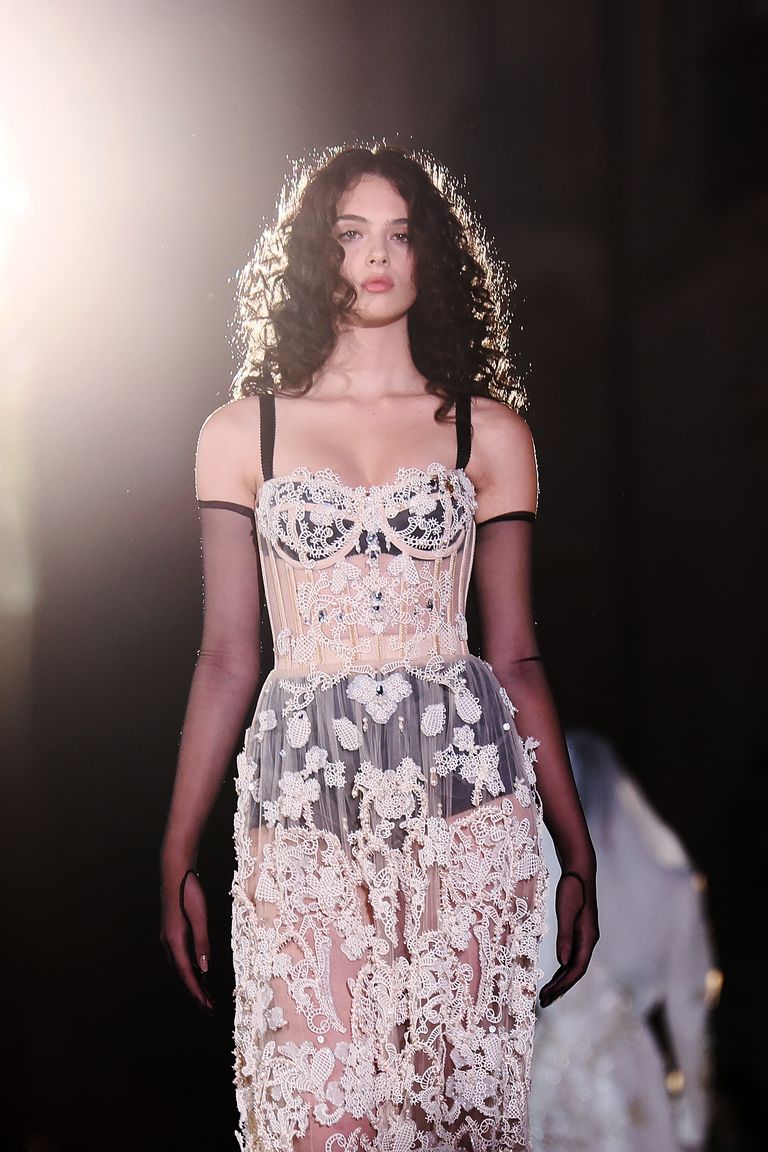 Čiernych závojov bolo veľa, pričom pridali miešanie metafor – objavili sa nevesty s habitmi ako mníška. Svadobné šaty a zodpovedajúca pokrývka hlavy boli zdobené barokovými zvitkami trojrozmerných vypchatých výšiviek, čo je nový vývoj, povedal Dolce.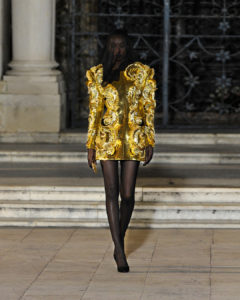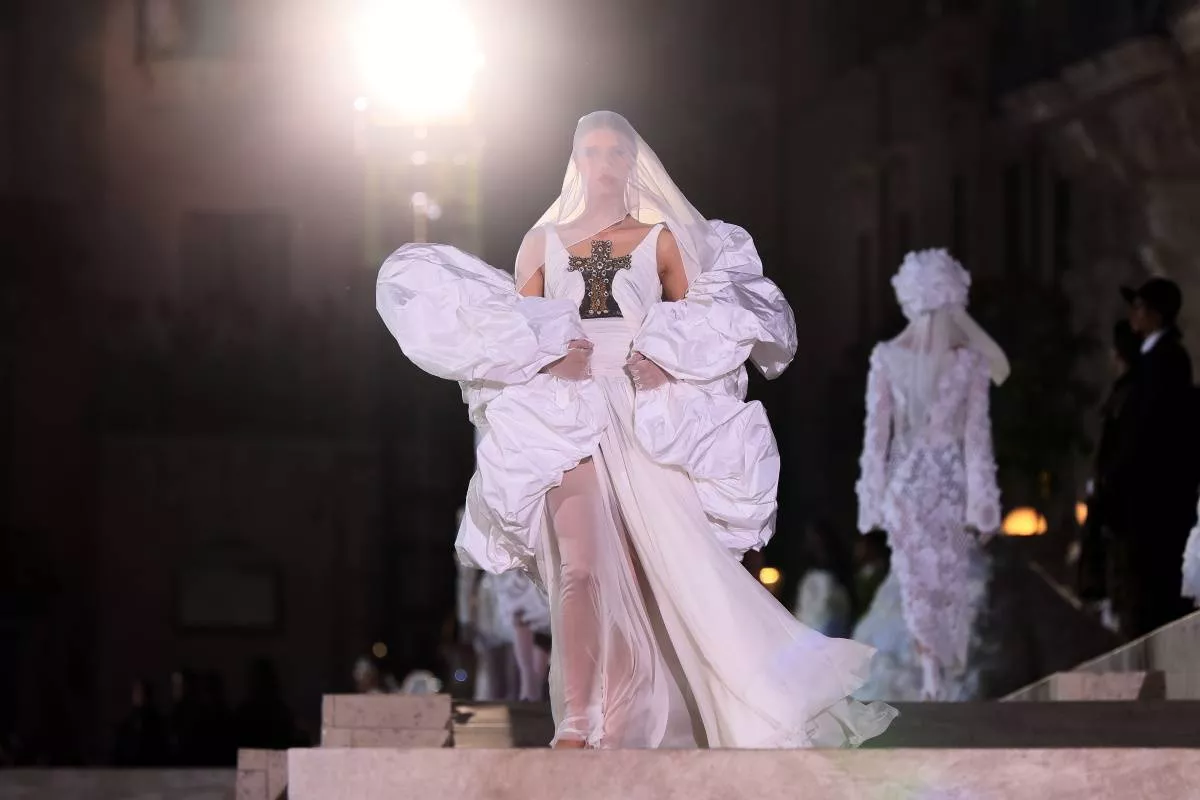 Prešívaní cherubíni bieli ako oblaky sedeli na niekoľkých modeloch kolekcie s pevnými ramenami, ako keby vystúpili z Duomo a šli tam a späť po prehliadkovom móle.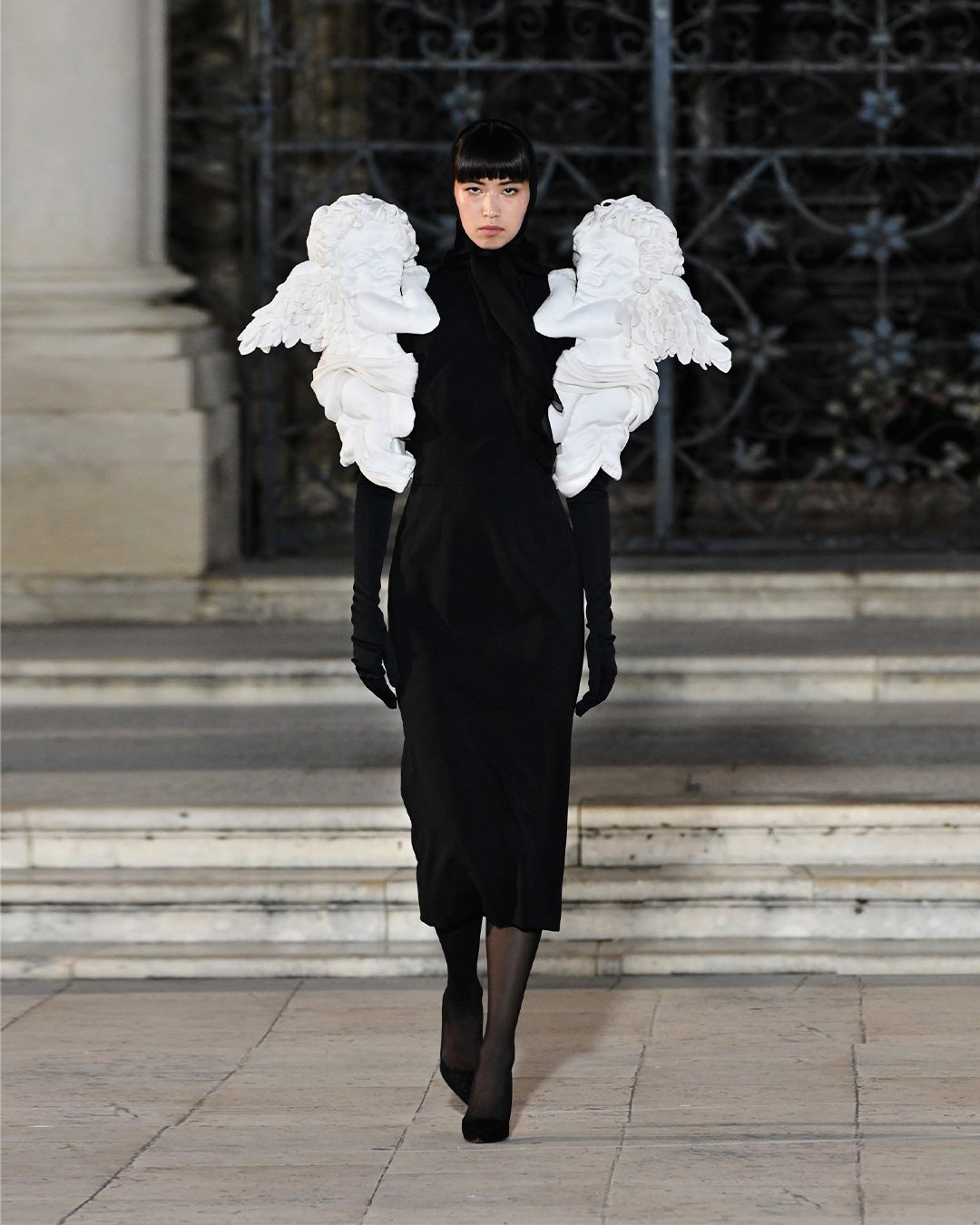 Očarujúce jemnejším spôsobom boli šaty a róby bez ramienok vyrobené z čiernej, svetlohnedej alebo bielej čipky jemne zakončené bielou ihlou. Objavila sa aj ružová čipka a modely pokryté zlatými plastickými motívmi.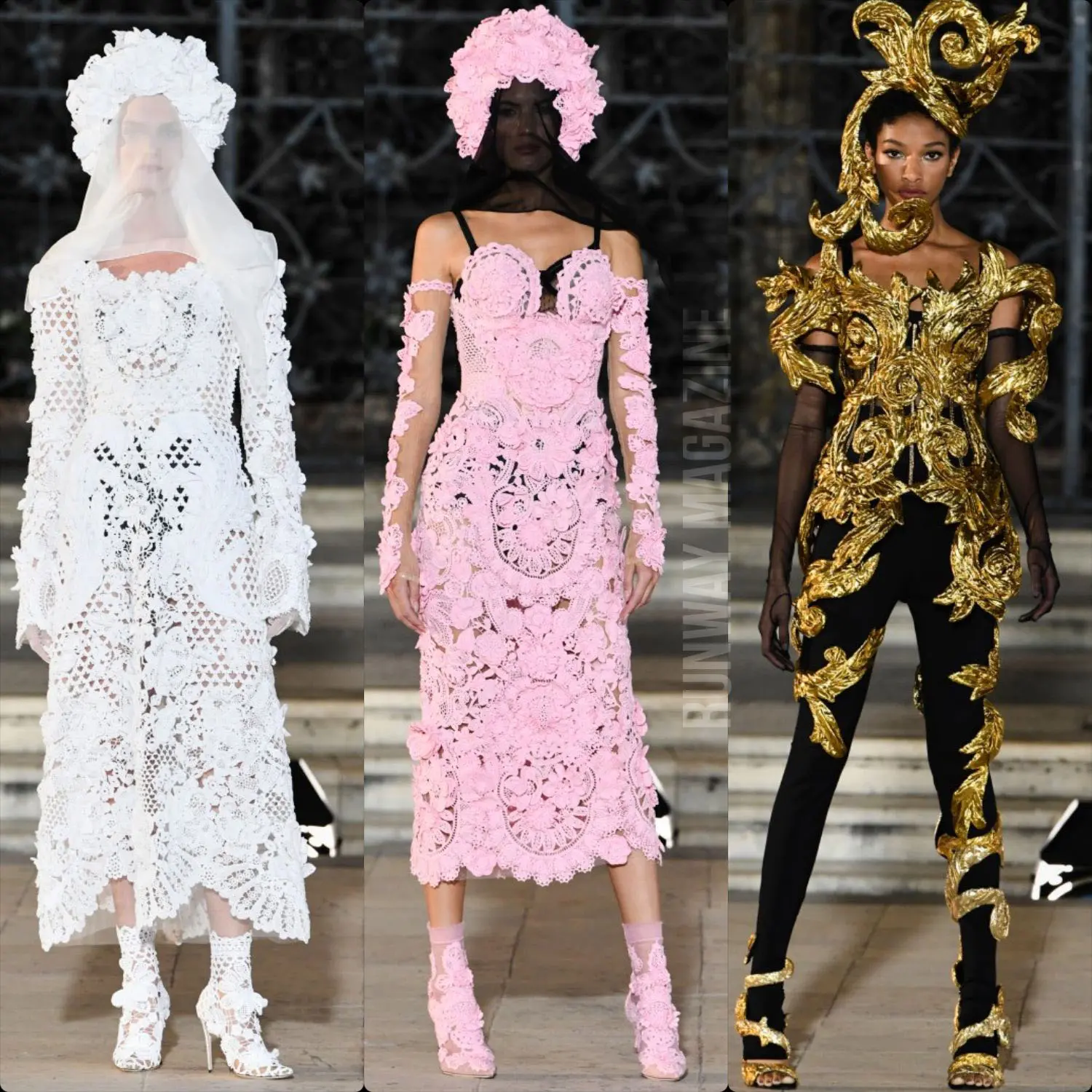 Finálny vzhľad, červený taftový operný plášť bol jedným z tých extravagantných vzhľadov, ktorý spolu s ružovým 3D modelom posiatym ružami vyvolal úžas a spontánny potlesk.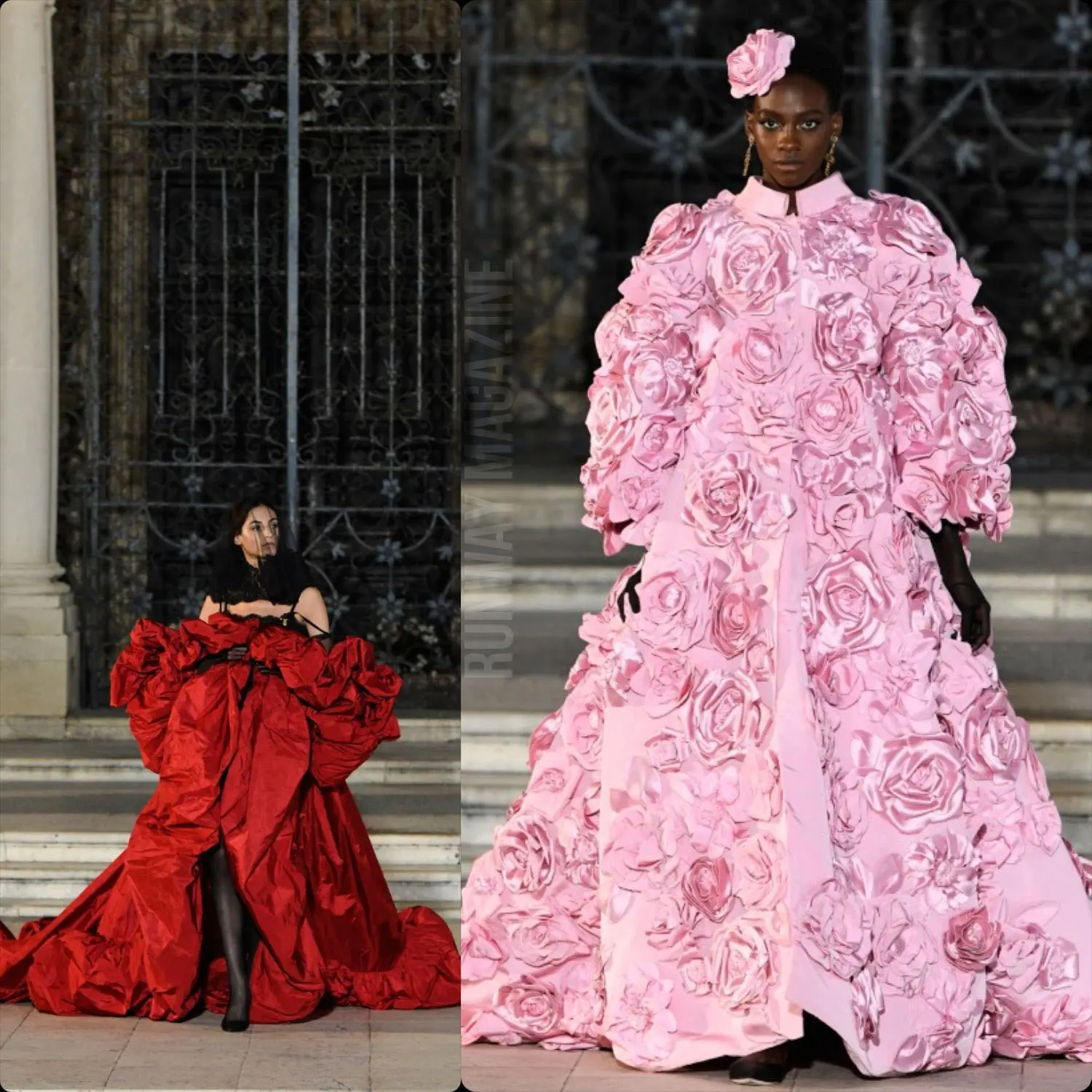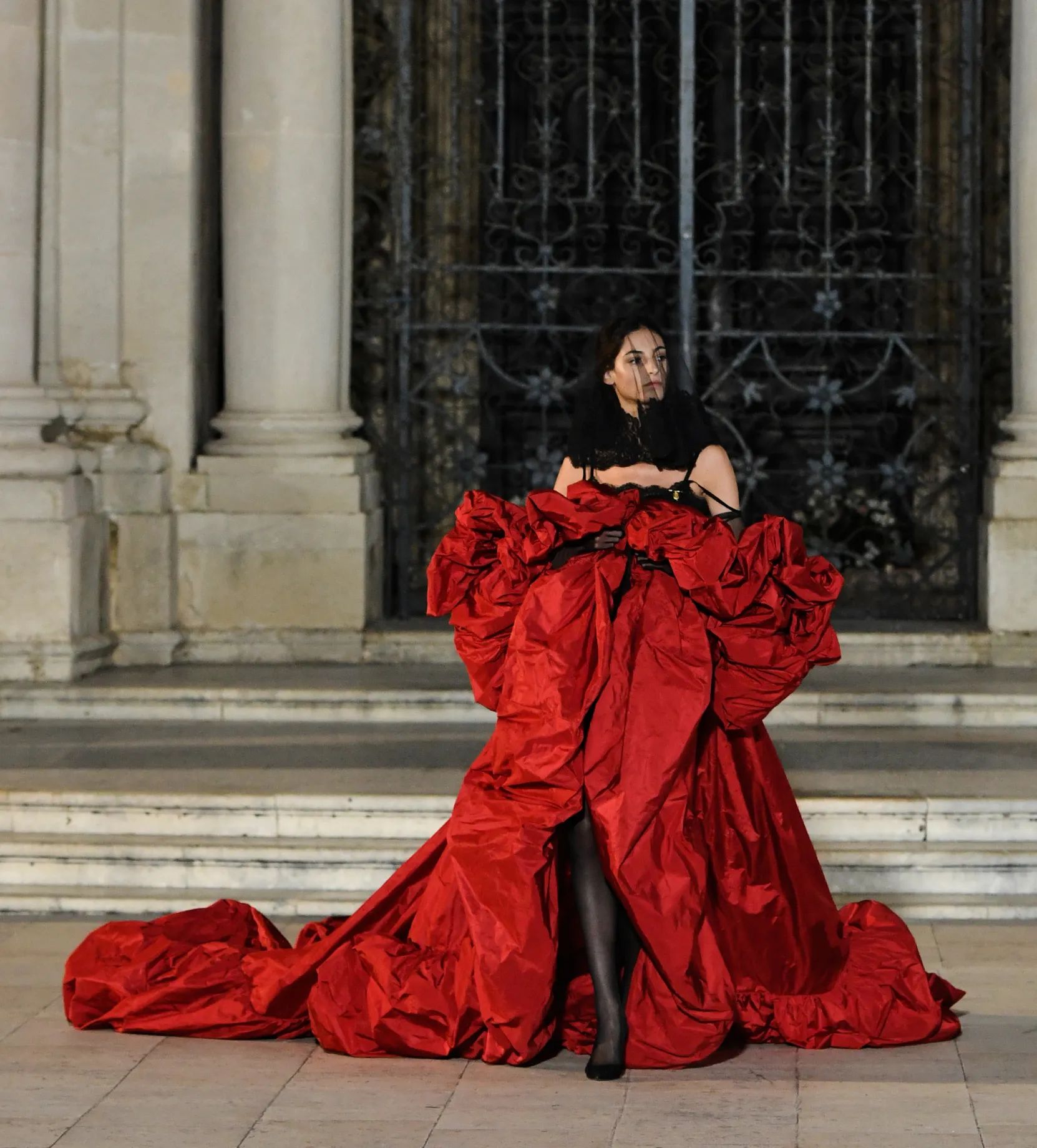 Tretia v poradí módnych večerov, Alta Sartoria, ktorú predviedli dizajnéri v nedeľu večer 10. júla 2022 v malebnom prímorskom mestečku Marzamemi, bola o posúvaní pánskeho oblečenia do tekutejšej budúcnosti. Na základe miestnej legendy o princeznej a potopenom poklade vytvorili kolekciu, ktorá premenila brnenie – materiál mužskej sily a agresivity – na korzety zdobené drahokamami, na podbradníky a postroje.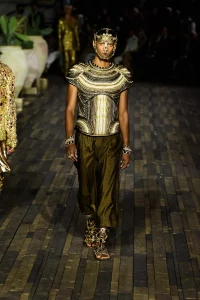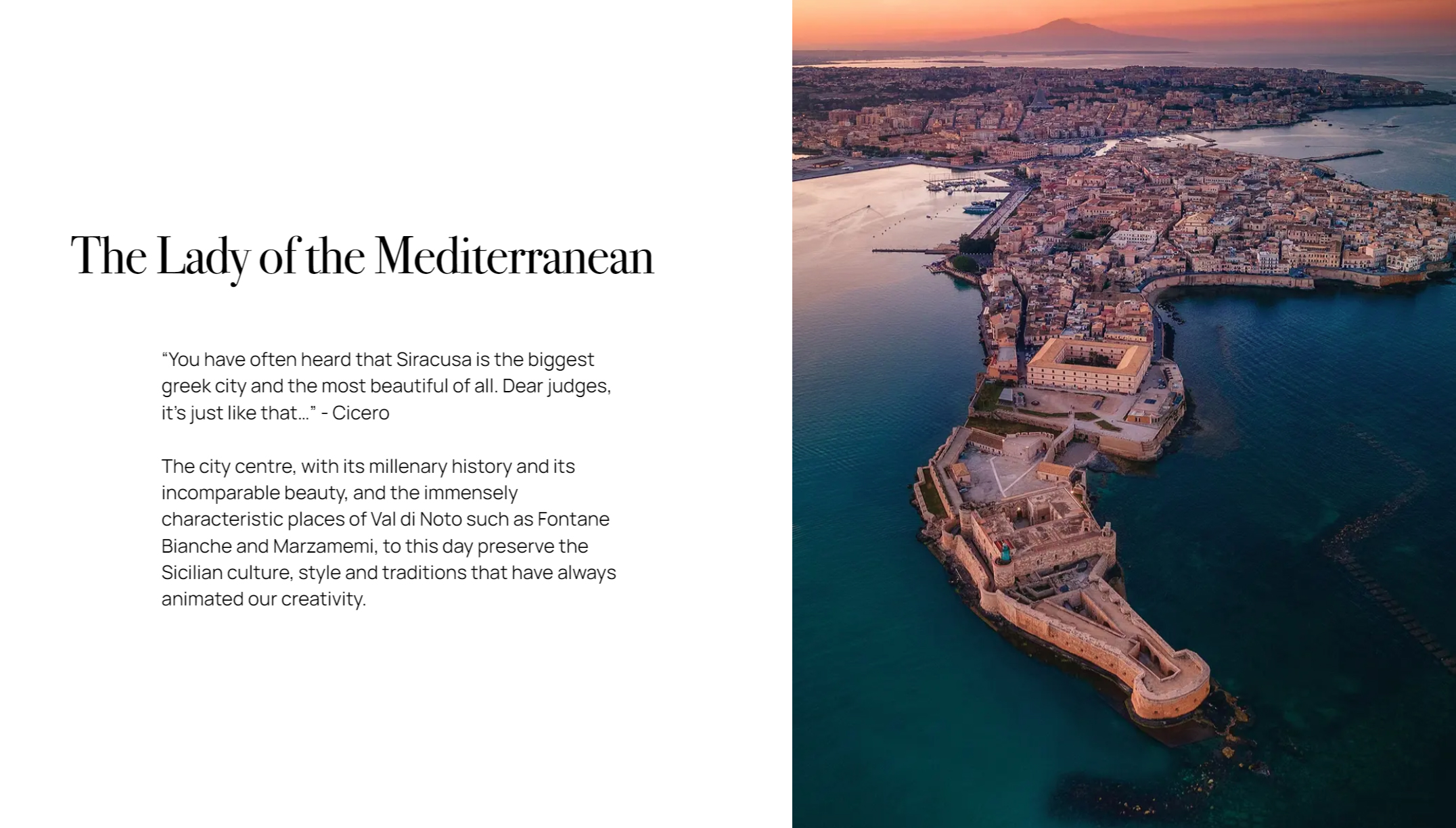 Trojdielne obleky v hodvábnom drahokamovom tóne a splývavé, priesvitné skladané nohavice a sukne zdieľali priestor s tradičnejším krajčírstvom.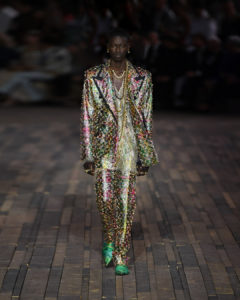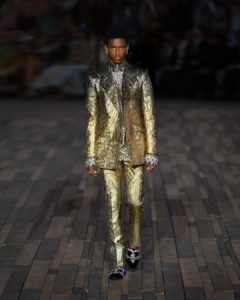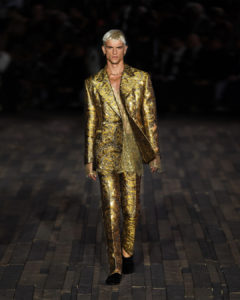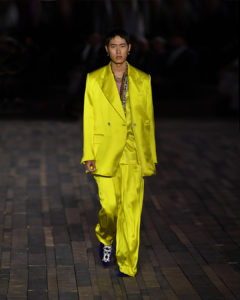 No pravdepodobne najnovšie romantické tvary modelov tvorili novoromantické looky blúzok a širokých nohavíc napchatých do brokátových čižiem po kolená.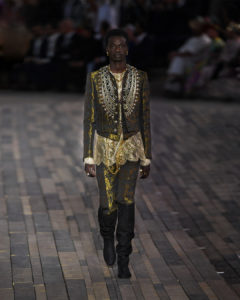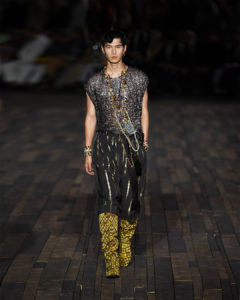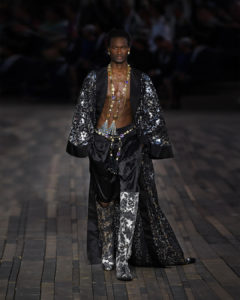 Bolo tam rovnako veľa štrasového lesku a kovového lamé ako v Alta Moda. (Na tlačovej konferencii Sartoria poukázali na to, že ženy kupujú pánske kúsky šité na mieru spolu s chlapmi.)
Ulice Marzamemi boli lemované miestnymi obyvateľmi, ktorí lovili ryby a pozorovali celebrity. Tí, ktorí sa dostali dostatočne blízko, zazreli, ako herečka Sharon Stone a Domenico Dolce spoločne vykračujú po pódiu , či ako herečka Helen Mirren v oslňujúcej róbe a podpätkoch podáva gelato do radu hostí.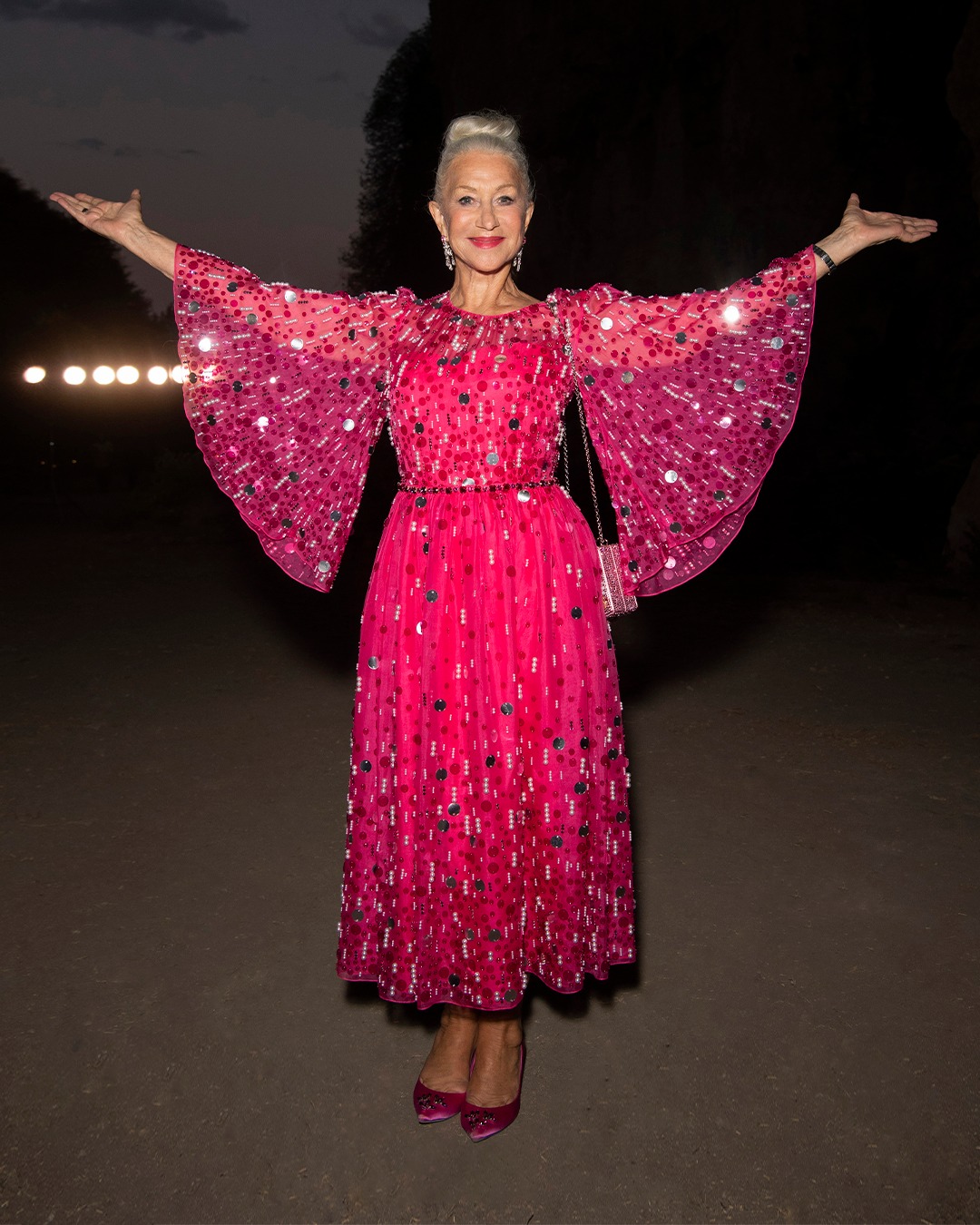 Herečky vystriedali počas štyroch dňoch oslavy módy niekoľko šiat.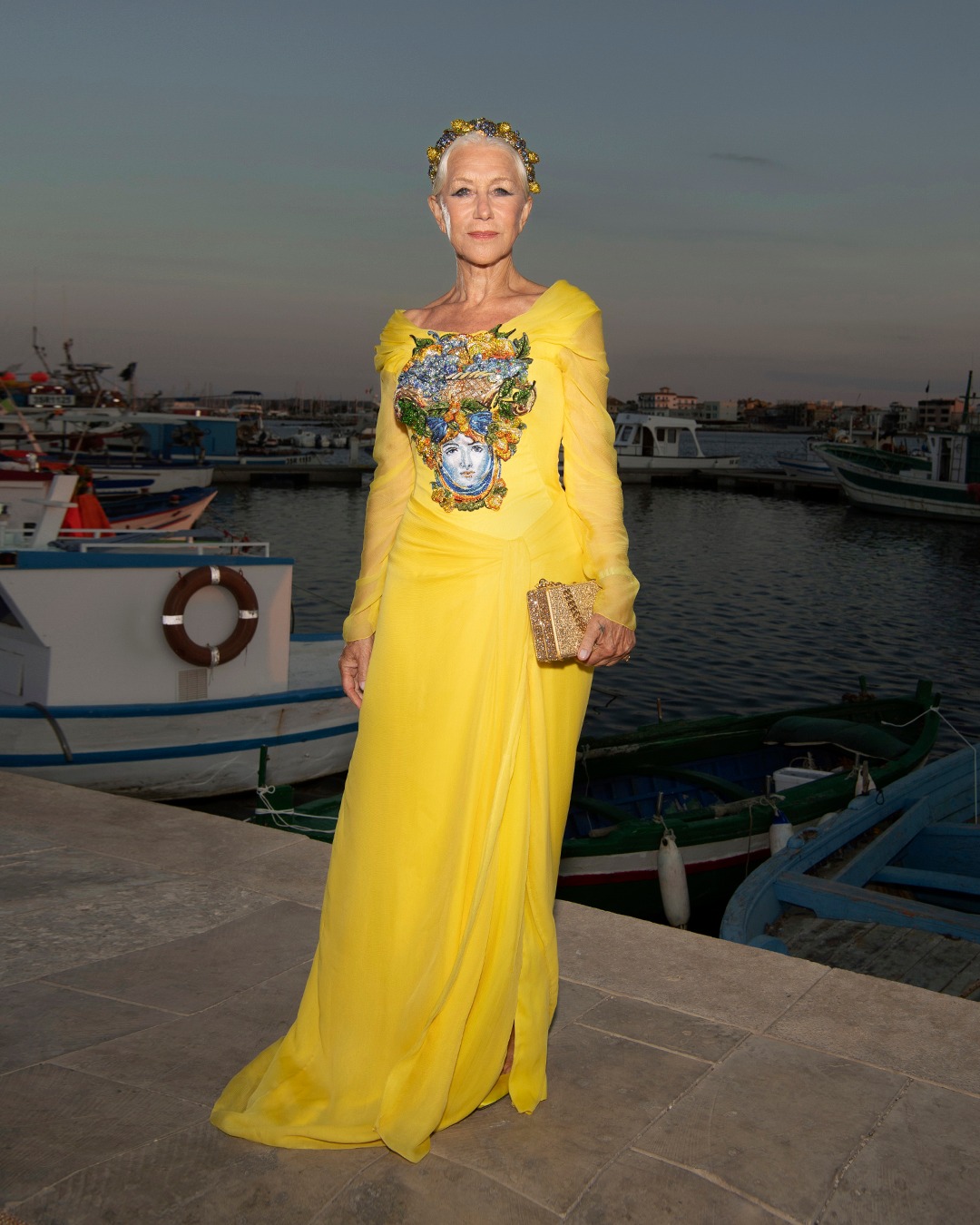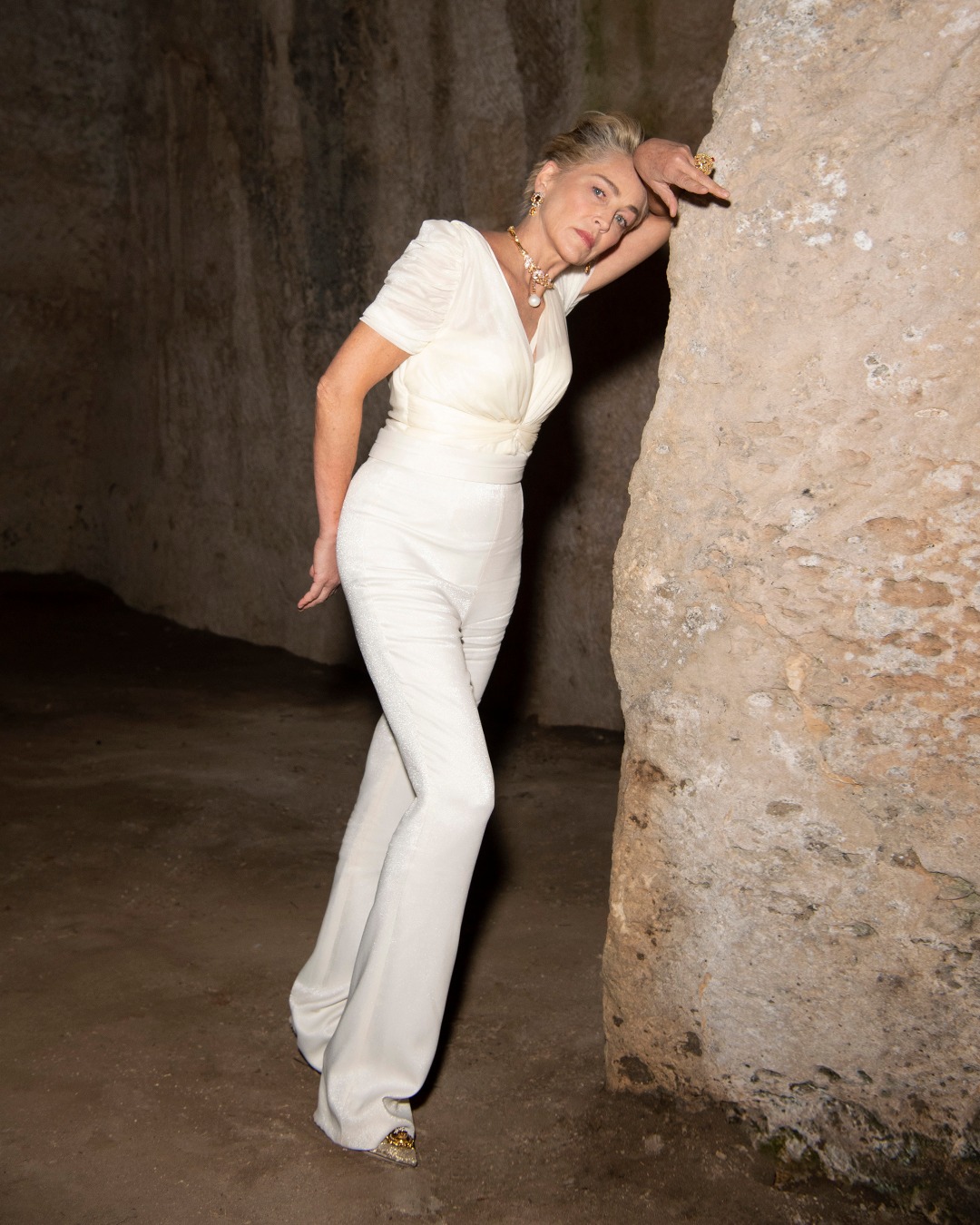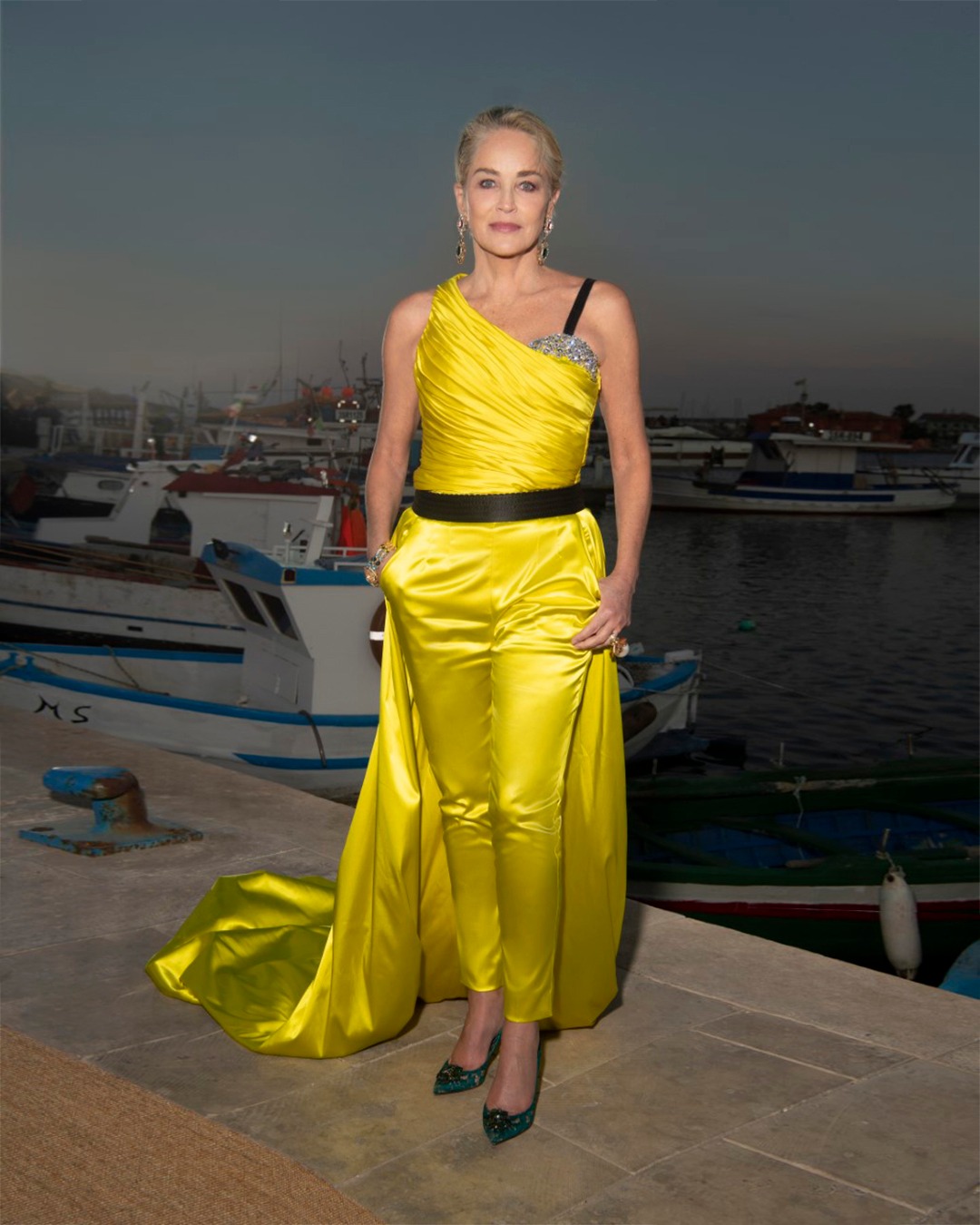 Herečka Drew Barymore sa ukázala v ružovom modeli zdobenom 3D kvetmi s čelenkou na hlave.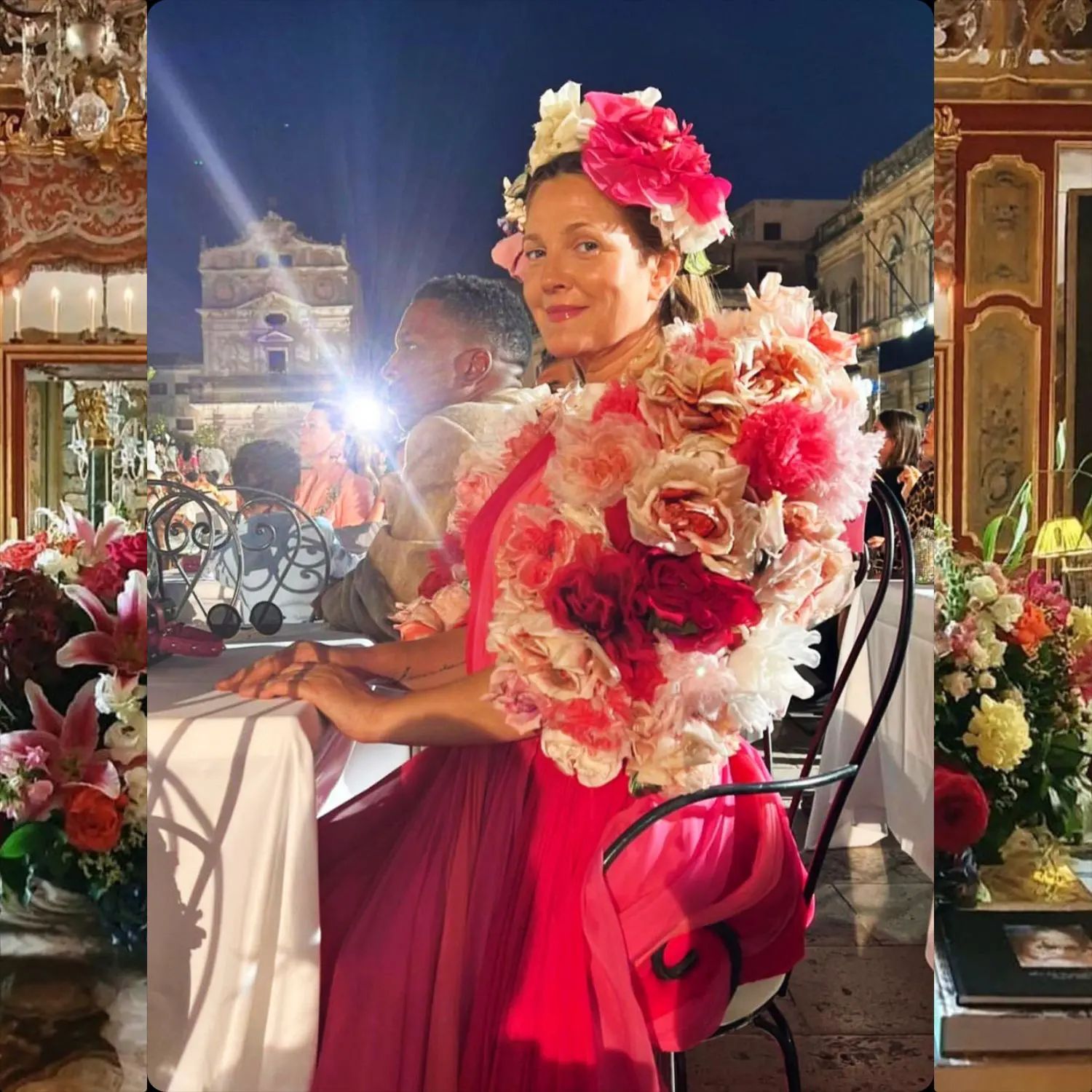 Bola to poriadna módna šou a scéna, ktorú dizajnéri opäť rozbalili vo veľkom štýle im vlastnom a ktorú ukončili v pondelok 11. júla 2022 záverečnou nočnou párty. "Chceme urobiť niečo špeciálne," povedal Dolce. "Špeciálne je nemožné. Vytvorenie nemožného možným, až do poslednej vyšívanej perly a krištáľu, je spôsob, akým vytvoríte zoznam klientov o cca 750 osôb."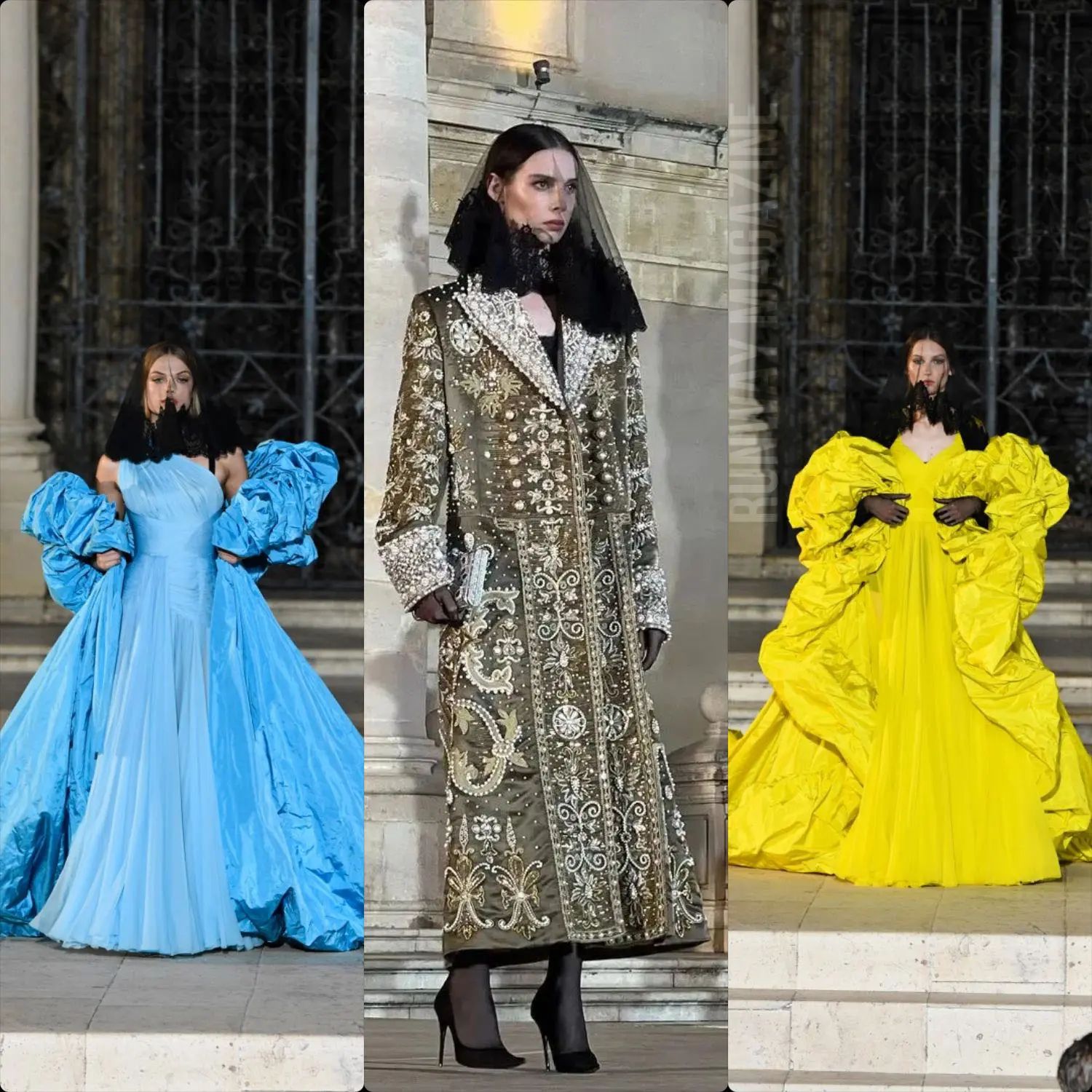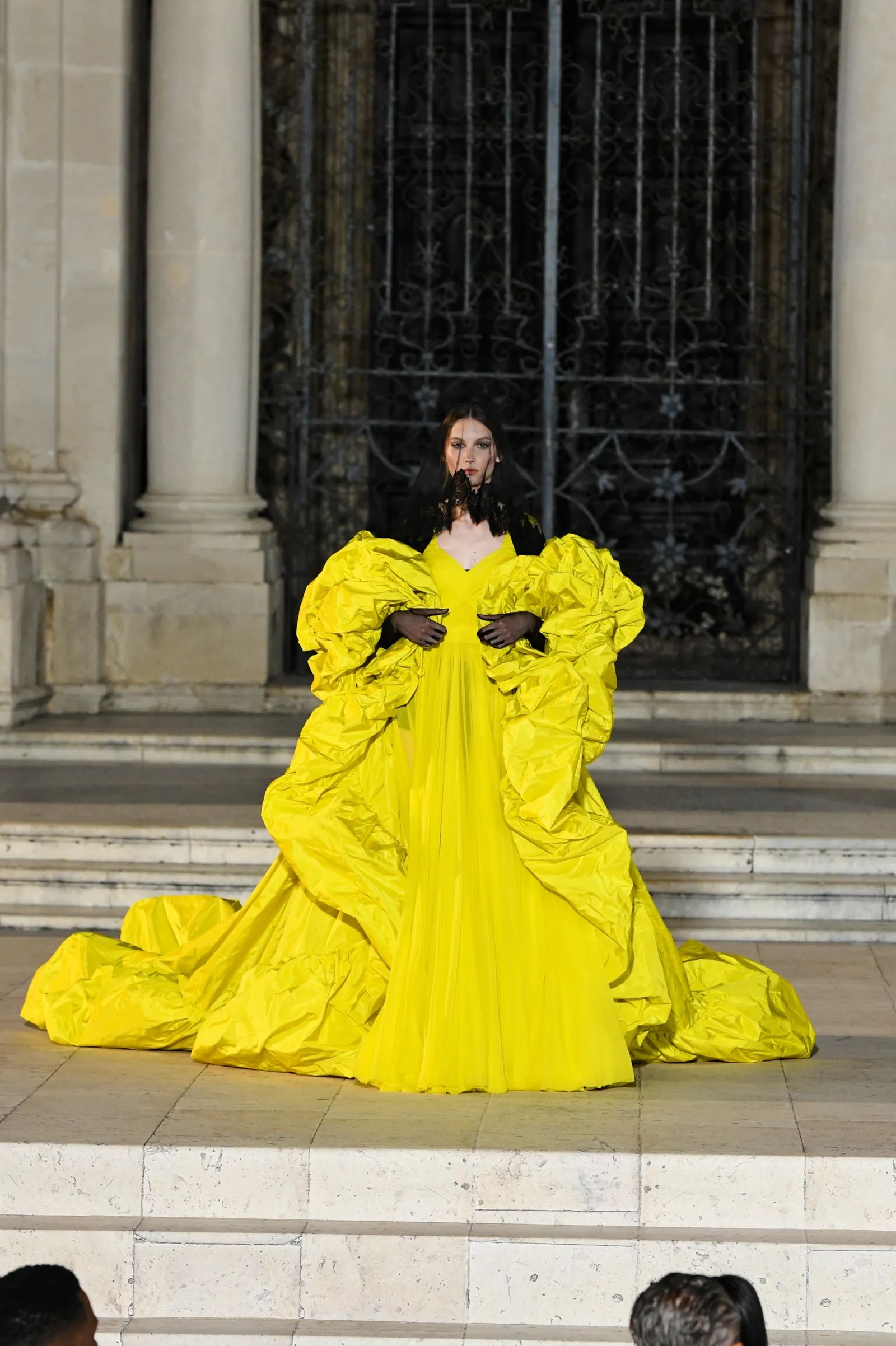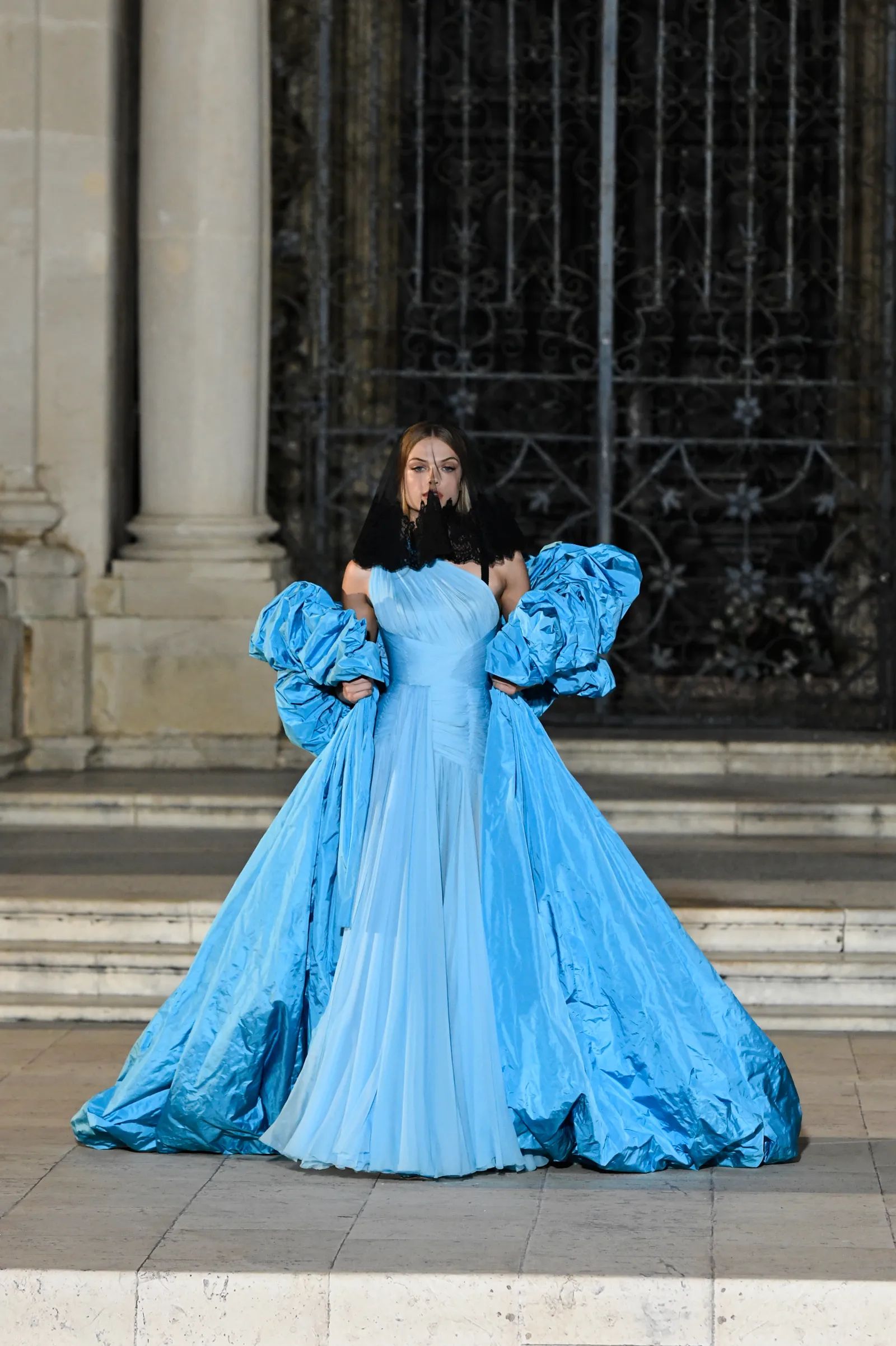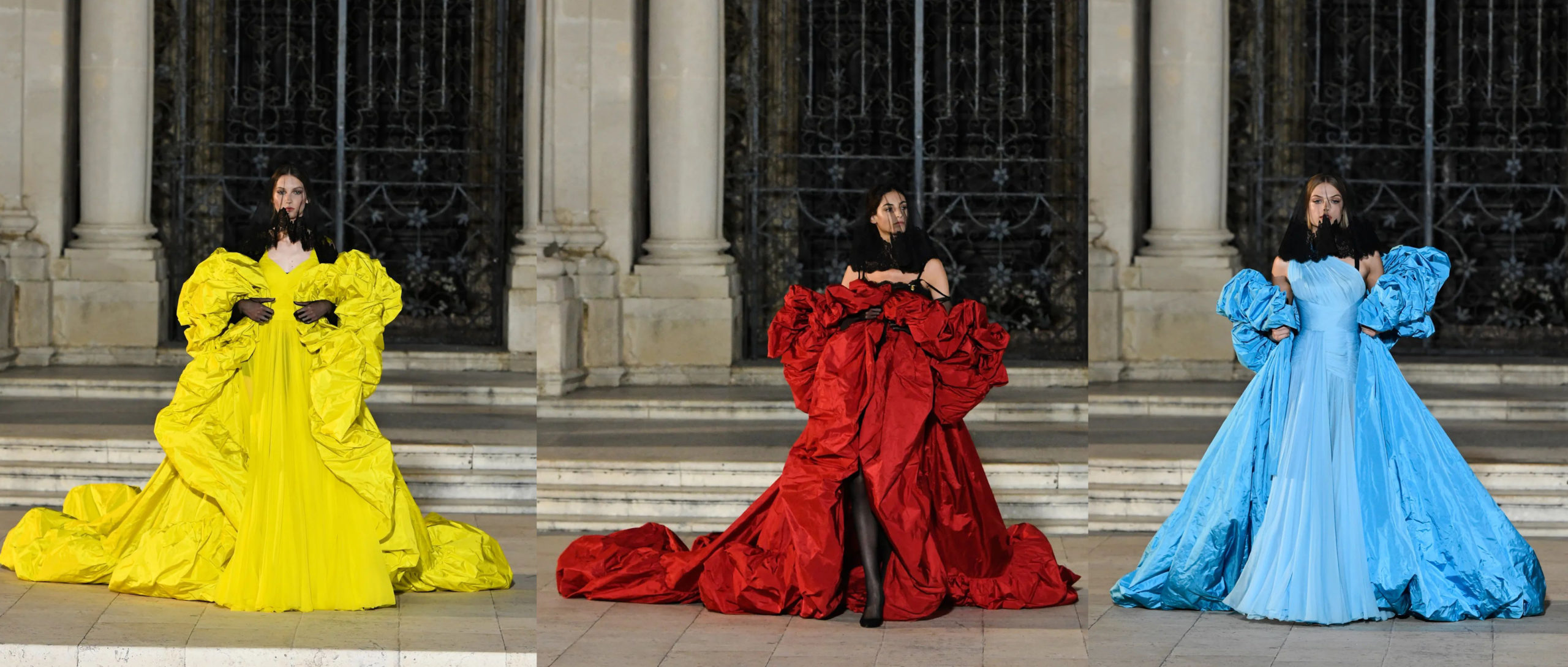 obrázky: © getty image, Vogue, Dolce and Gabbana
Sledujte Facebook stránku: Mya Mirell Fashionista a Instagram: mya_mirell .