Milan Fashion Week – 23. september 2018, Deň V., môj outfit pre prehliadku značky Dolcen and Gabbana
Piaty prehliadkový deň, tradične nedeľa patrila značke Dolce and Gabbana. Môj look pre túto prehliadku bol žiarivý a sviežo hravý. Zvolila som výstrednosť, z diaľky žiariacu do očí s hravými volánmi, ktoré zdobili celú plochu šiat, práve takú, aká je výstredná značka Dolce and Gabbana. Luxus, snobský štýl, priehrštie farieb, kombinácie materiálov, bohaté zdobenia, výšivky, potlače, volány, čipky a masívne šperky, to je charakteristika tejto značky a taká bola opäť aj ďalšia prehliadka kolekcie pre sezónu Jar / Leto 2019.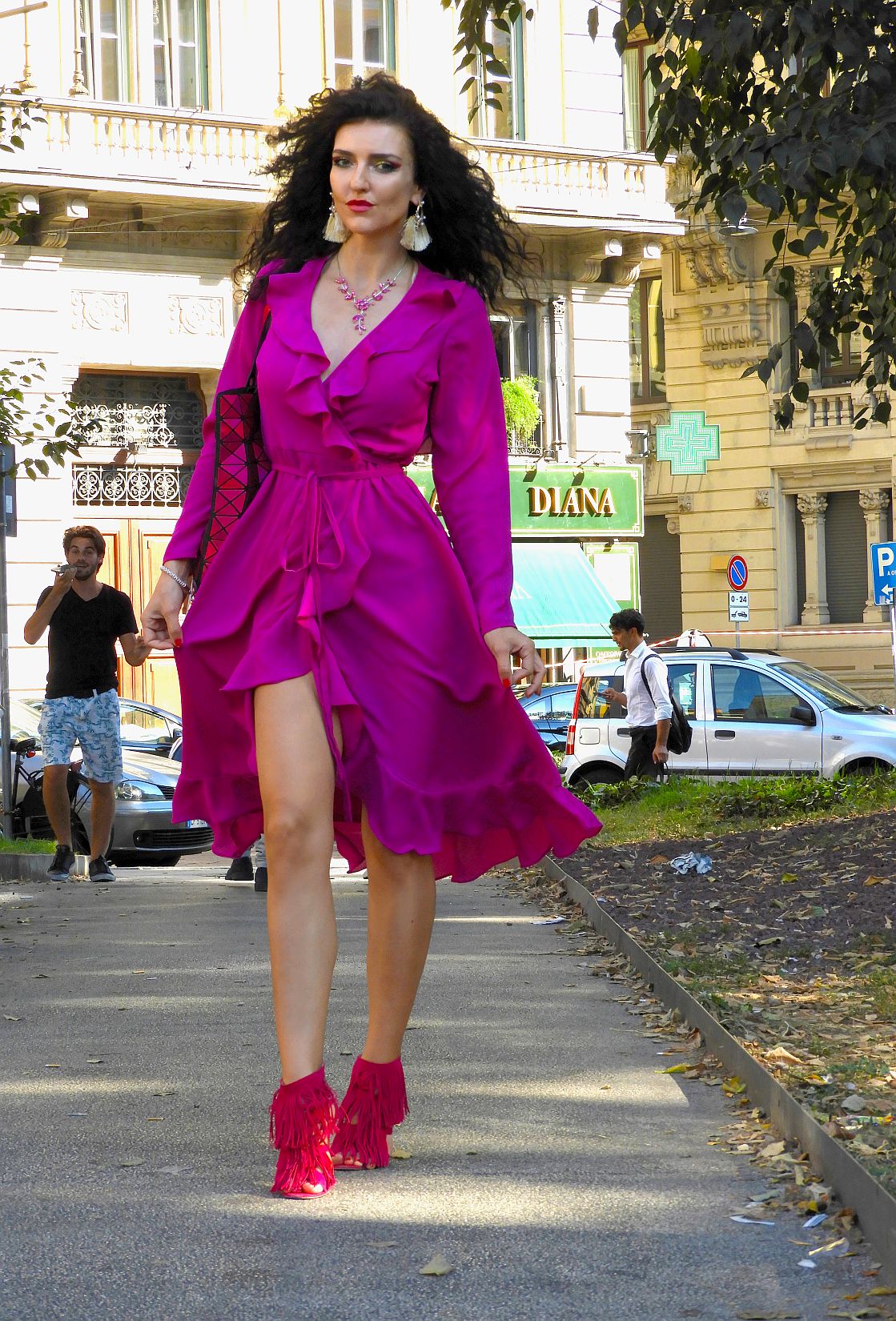 Fotografie pred prehliadkou tejto značky, ktorá sa konala tradične v priestoroch Teatro Metropol a tiež z centra Milána sú od street style fotografa Maurizio fotografo.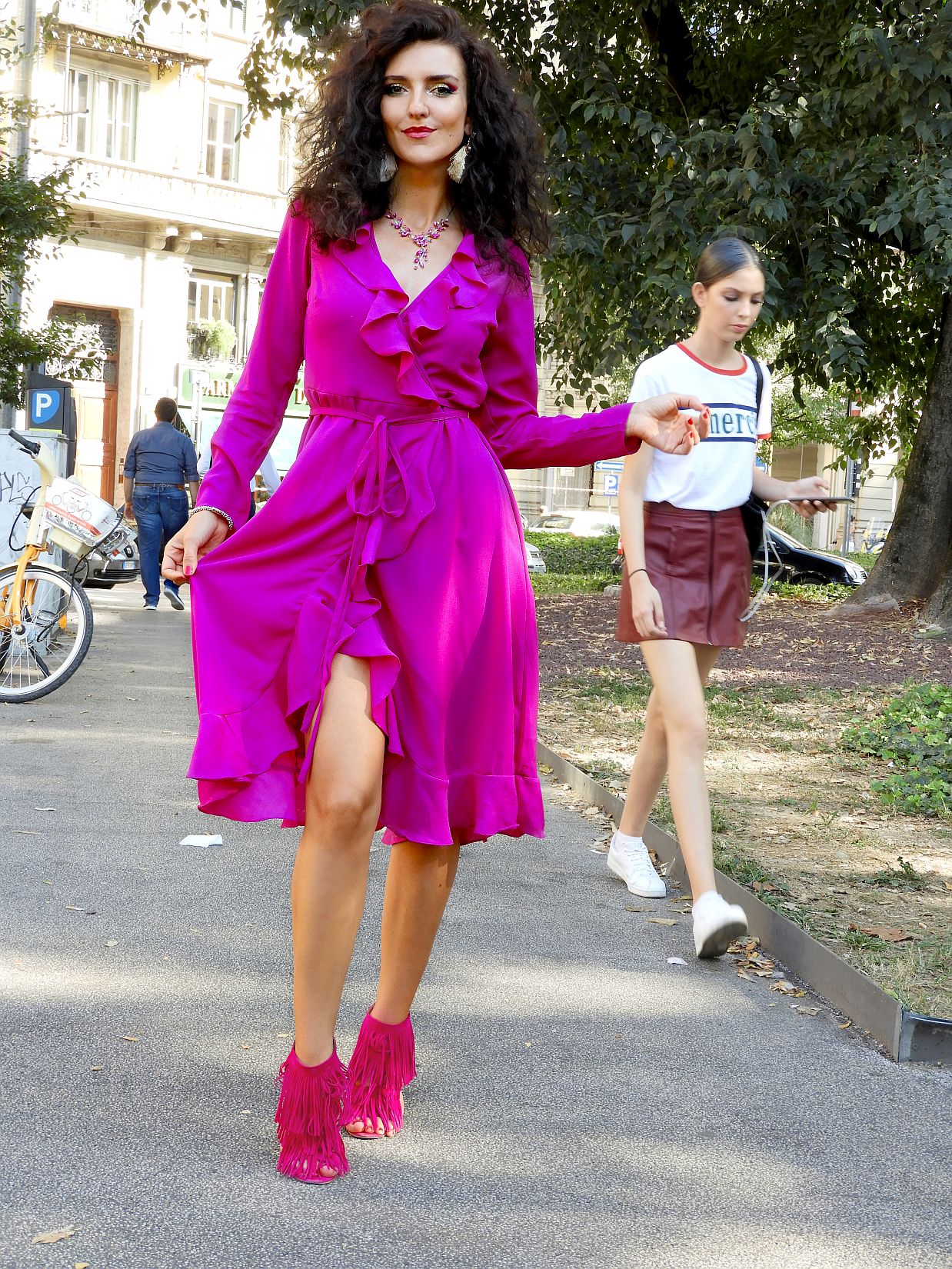 foto: Maurizio fotografo
Sleduj ma na:
2 Instagramy: myamirell ,
mya_mirell
Facebook: Mya Mirell Fashionista,
Mya Mirell