Elisabetta Franchi – Milan Fashion Week, Móda Ženy, zimná sezóna, kolekcia Jeseň / Zima 2020 – 21 o dievčati, ktorá sníva o tom, že sa stane princeznou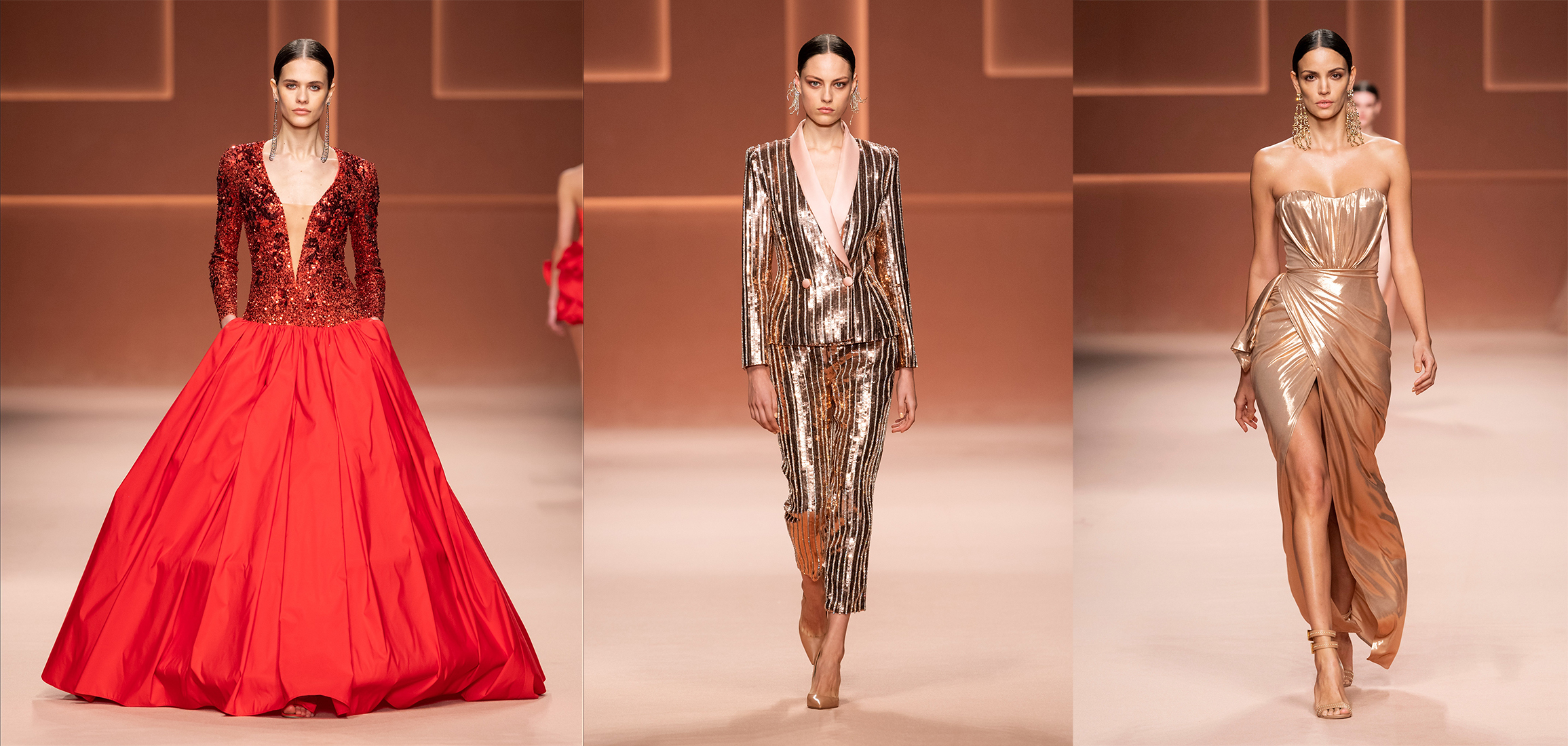 Venovaná všetkým ženám na celom svete ako pocta, to je kolekcia známej talianskej dizajnérky Elisabetta Franchi pre pre sezónu Jeseň / Zima 2020 – 21.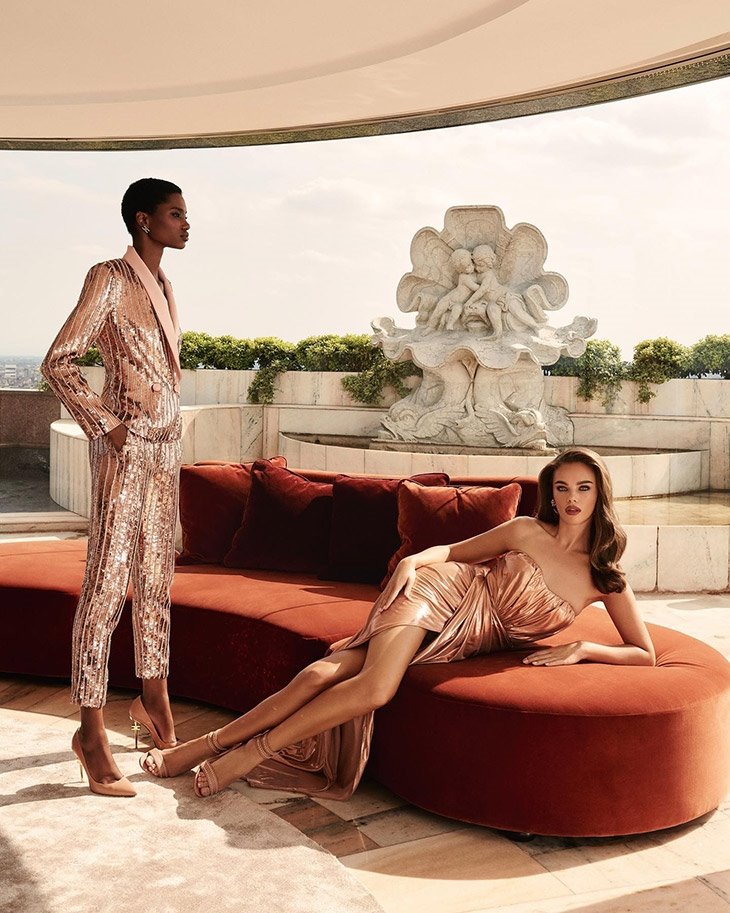 Módna prehliadka skvostnej kolekcie Elisabetta Franchi pre sezónu Jeseň/Zima 2020 – 21 sa uskutočnila počas prehliadkového týždňa Milan Fashion Weeku, Móda Ženy.
Architektonická scenéria prehliadkového priestoru bola jemne odetá do koralovo ružových farieb s odtieňmi, ktoré nádherne ladili s celou kolekciou. Jednotlivé modely s jemnými farebnými nuansami postupne zaplavujúcimi mólo boli v harmonickom súzvuku tak s priestorom, ako navzájom a tak sa pozvaní hostia cítili ako vtiahnutí do princeznovského šatníka.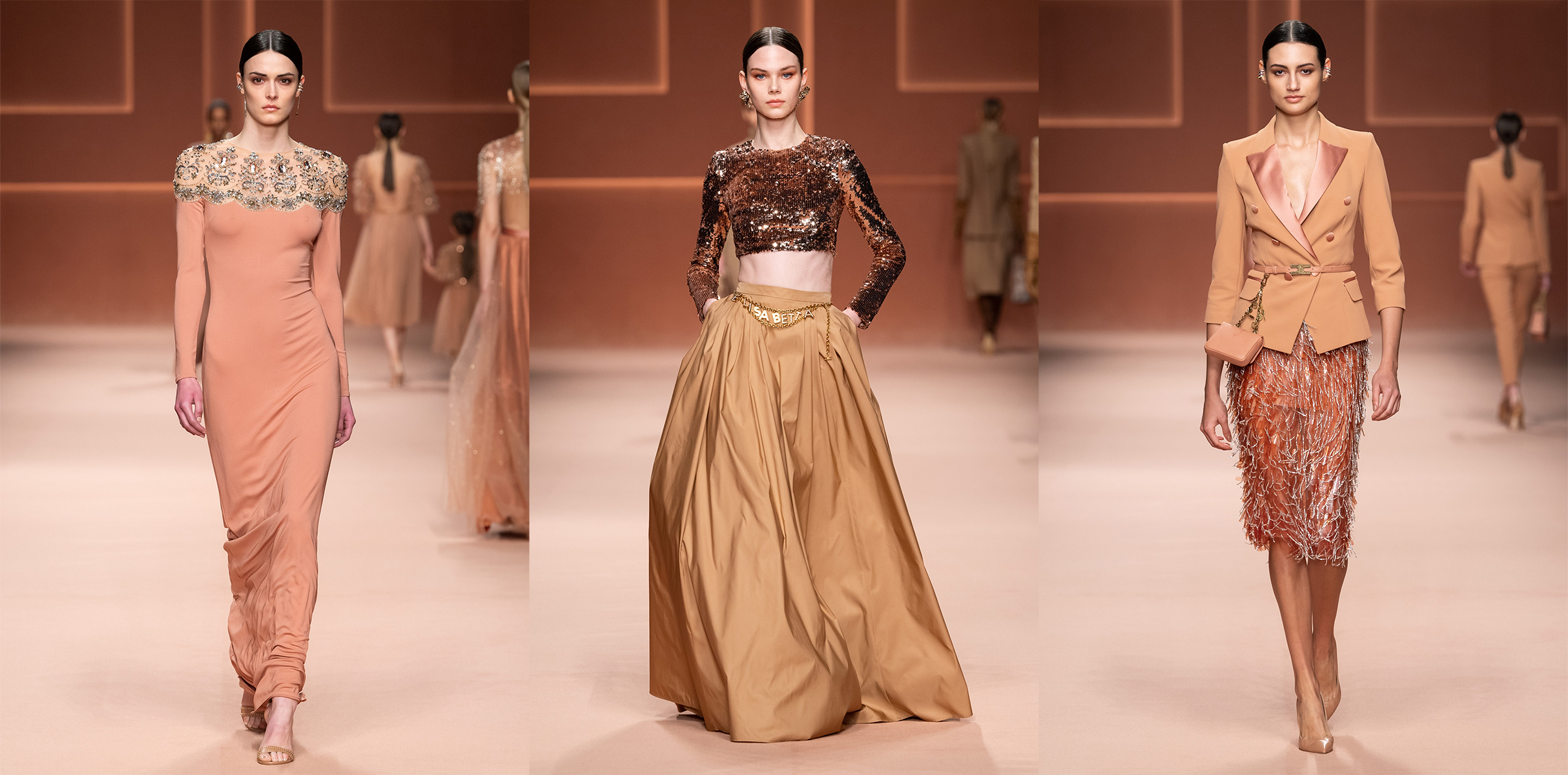 Jednou z talianskych módnych návrhárok, ktoré pravidelne očarujú mnohé srdcia žien, je Elisabetta Franchi.
Talianska dizajnérka dobre vie, čo sa páči ženám a preto si u nich získava čoraz väčšiu obľubu a to na celom svete. Jej móda je náramne ženská, lichotiaca krivkám, vyzdvihujúca šarm, eleganciu a noblesu dámy nositeľky. Pri pohľade na jej skvostné kolekcie, ktoré potešia oko a pohladia módnu dušu, nejednej z nás úžasom srdce zaplesá.
"Táto kolekcia je o dievčati, ktorá sníva o tom, že sa stane princeznou" vyjadrila sa v zákulisí návrhárka Elisabetta Franchi.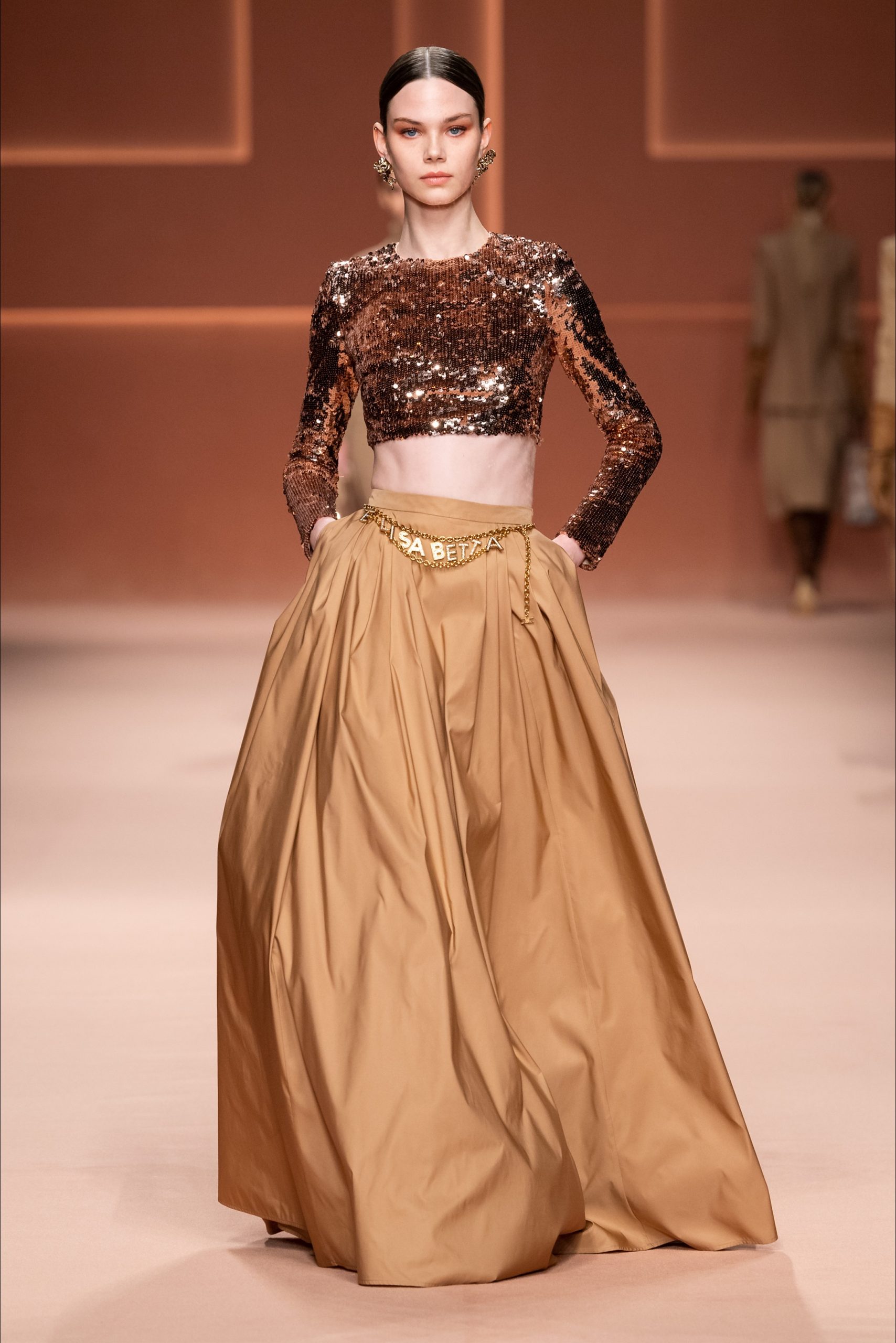 Zmyselná a sexi, rafinovaná s dotykom trblietok, ktoré dotvárali podmanivý ženský look, to je módna línia skvostných kúskov.
Zimná kolekcia Elisabetta Franchi 2020 – 21 je prekrásna, plná nežných zladených farieb, šarmantne očarujúca a komerčne ľúbivá.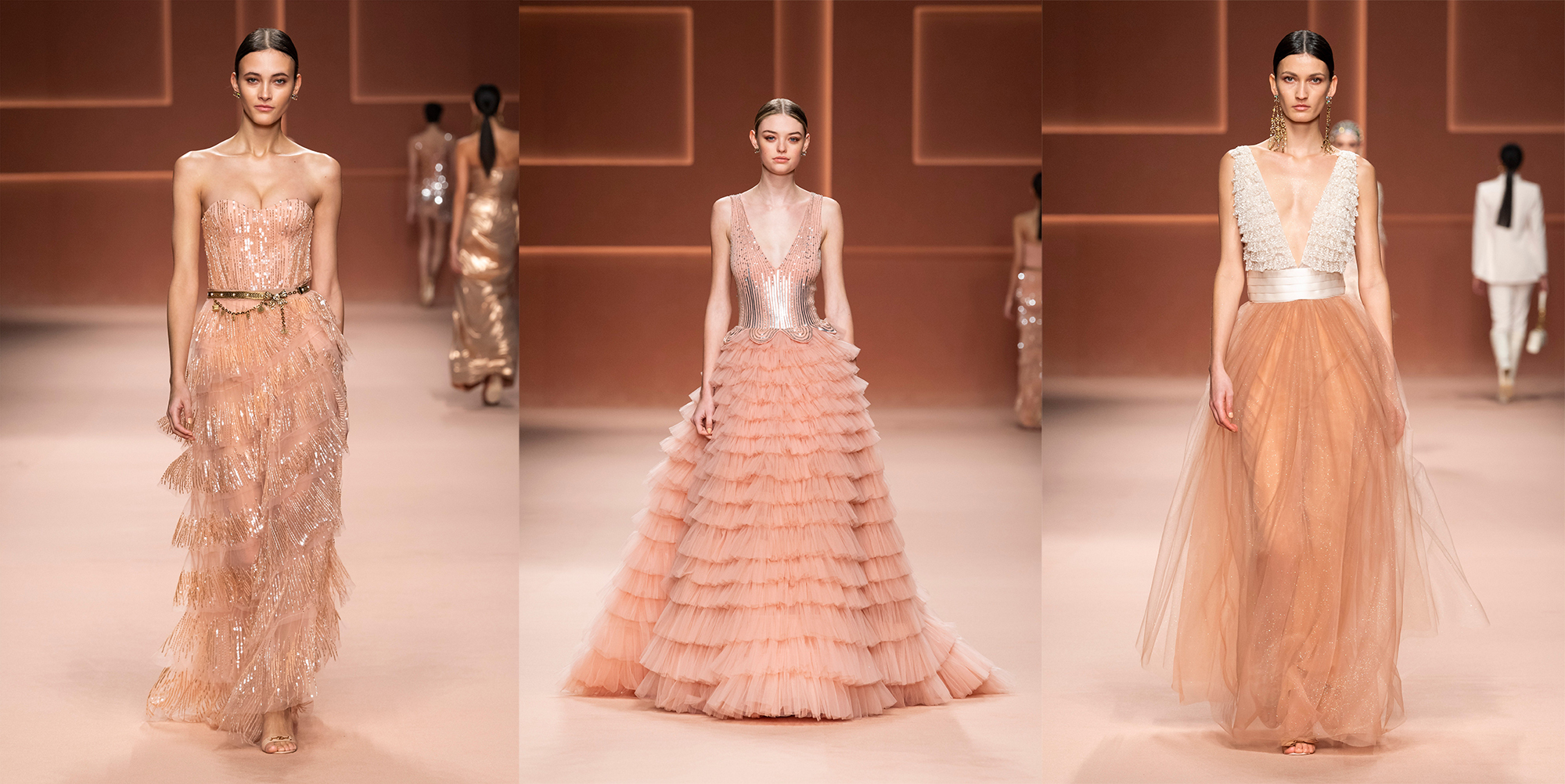 Počas prehliadky Elisabetta Franchi priestor módnej show postupne zaplavili modelky s nádhernými, podobne zladenými farebnými modelmi od oblekov, kostýmov na mieru, až po plesové večerné šaty.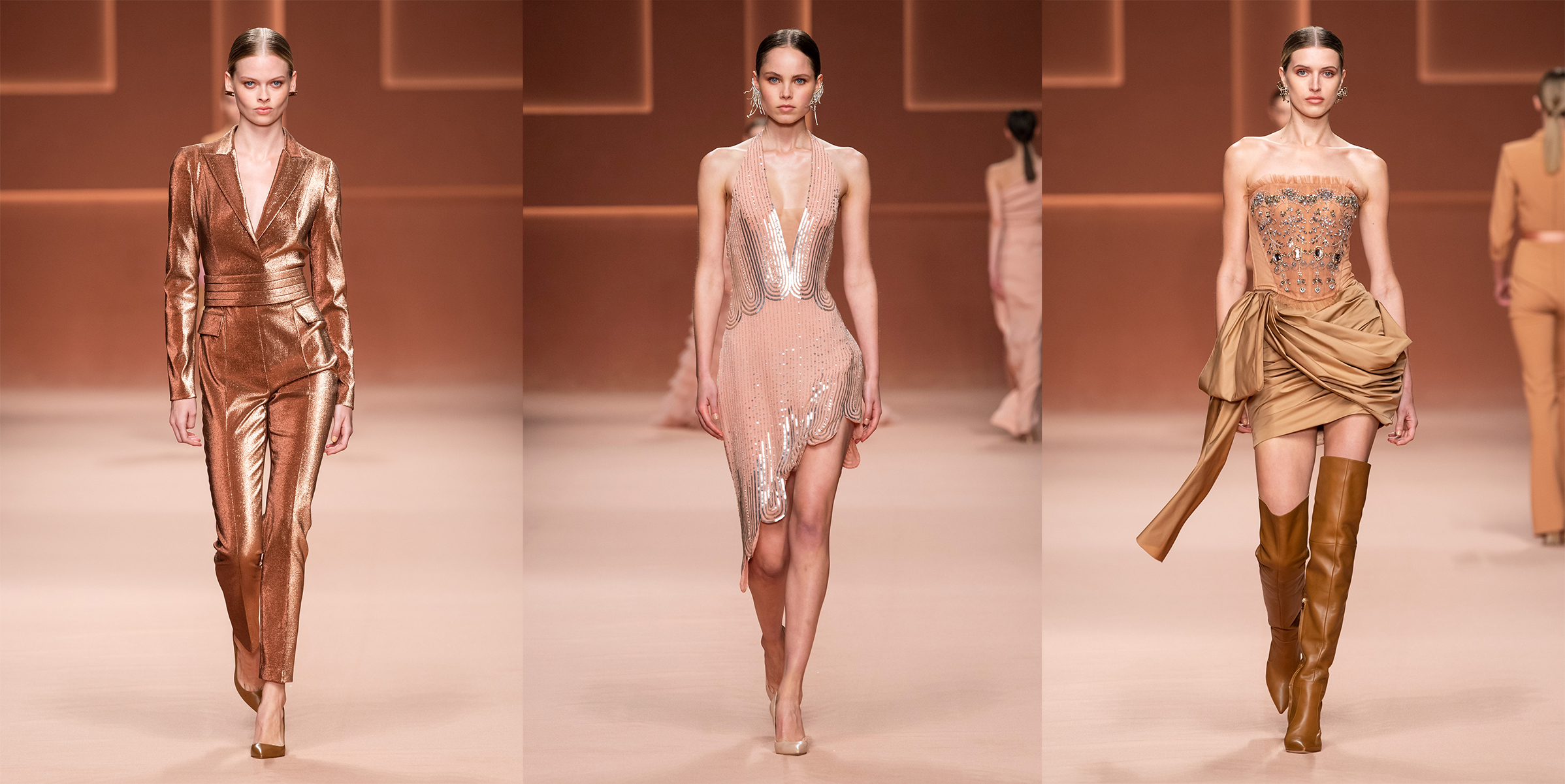 Zladený bol aj make-up modeliek, ktorý sa niesol vo farbách ružovej, zlatej a béžovej.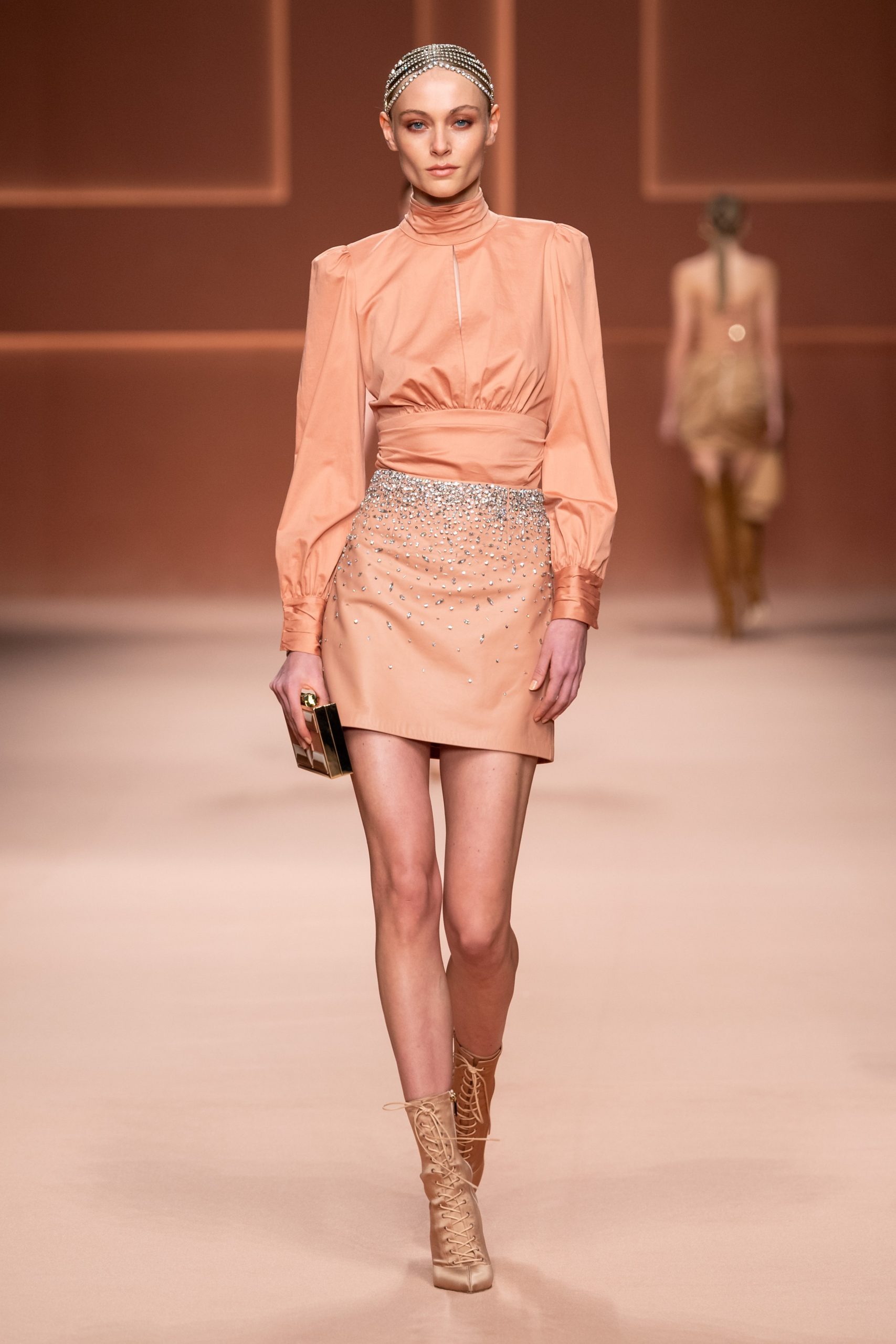 Obľúbenou časťou kolekcie boli opäť modely pre mamičky s deťmi v jednotnom looku.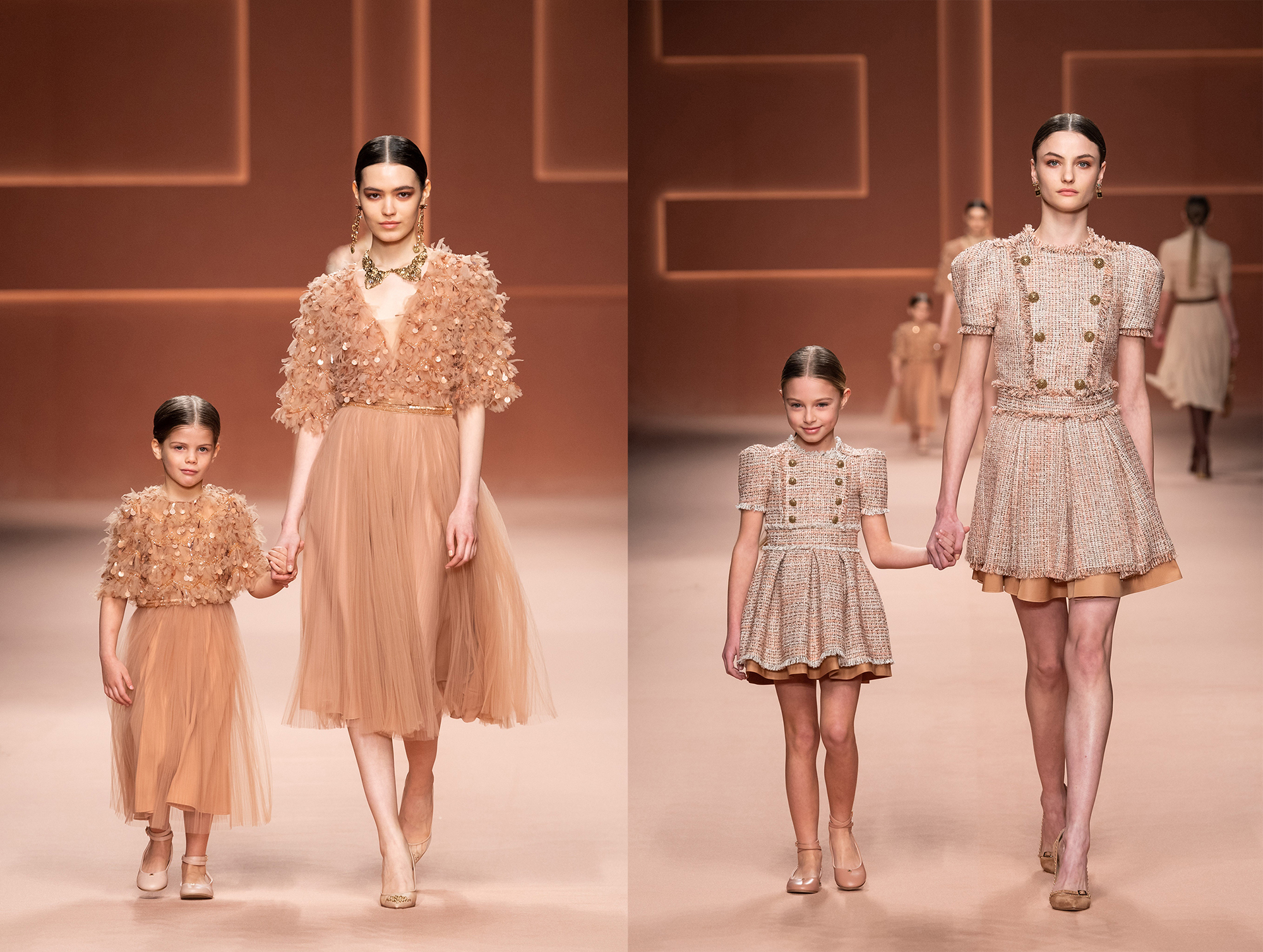 Na móle sa blysli koralovo-ružové odtiene dámskych, na mieru strihaných kostýmov, korzetov a spoločenských šiat.
ELISABETTA FRANCHI – KOLEKCIA JESEŇ / ZIMA 2020 – 21 , IKONY
Bola to nádielka skvostných a honosných modelov, telo odhaľujúcich a pritom tak šarmantne ženských, kde je ženskosť z väčšej časti viac prezentovaná ikonou Sophiou Loren ako Audrey Hepburn.
Sophia Loren
Talianska herečka Sophia Loren, vlastným menom Sofia Scicolone, narodená 20. septembra 1934 v Ríme, zažiarila v päťdesiatych až šesťdesiatych rokoch .
Pred kamerou debutovala ako sedemnásťročná v historickej dráme Quo Vadis (1951) a svojou podmanivou krásou a kyprou ženskosťou pobláznila Talianov a neskôr celý svet. Patrí je titul jednej z najkrajších talianskych žien a herečiek.
Ako 81 ročná zažiarila Sophia v reklame na rúž na kozmetickú kampaň značky Dolce and Gabbana.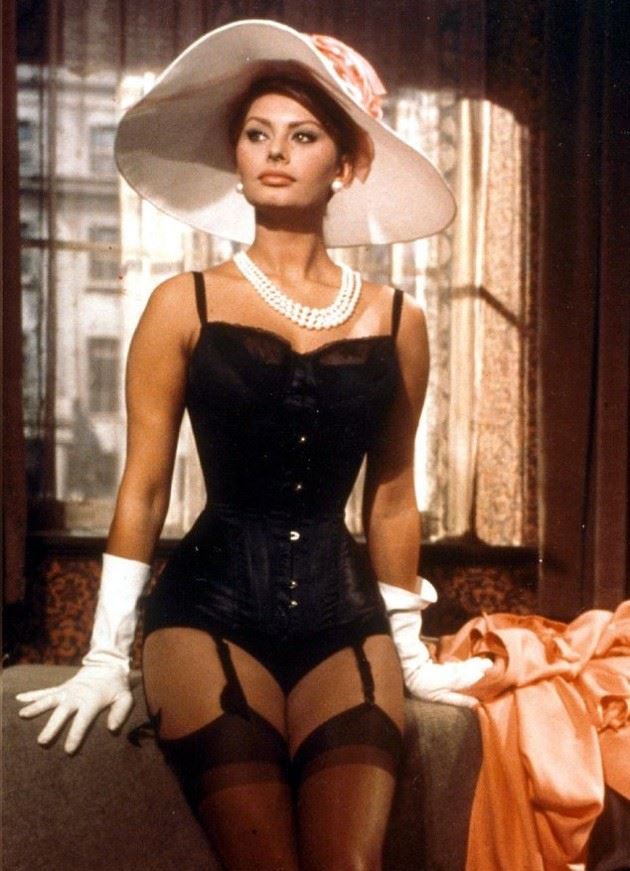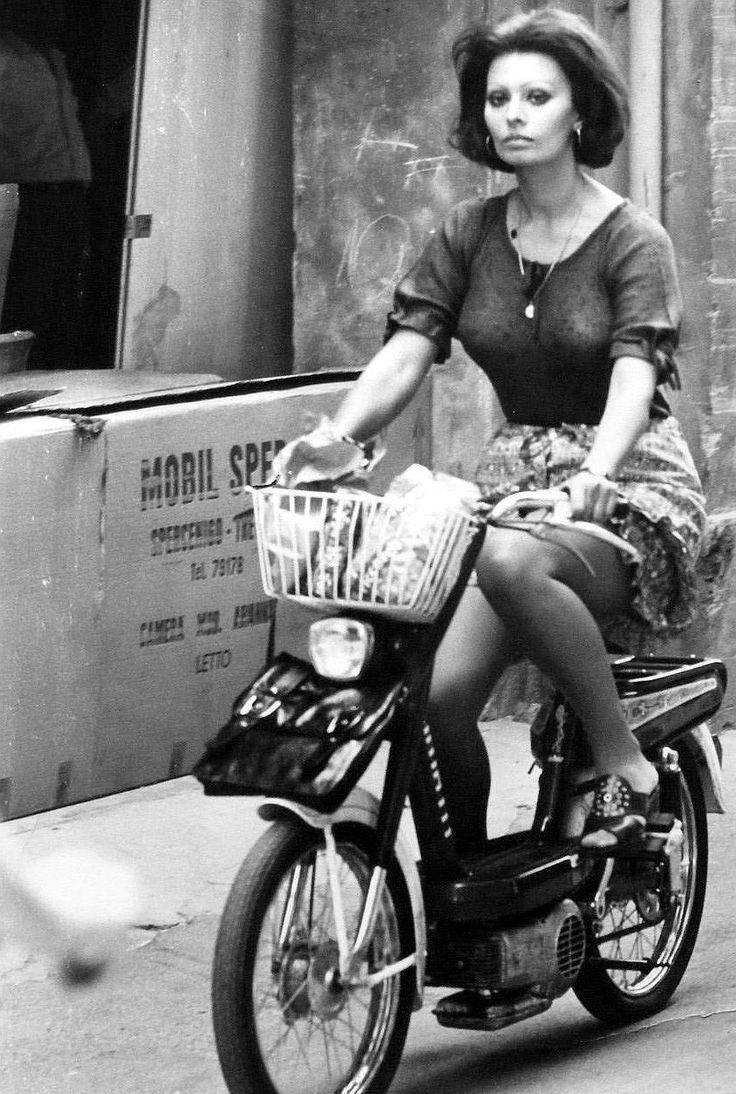 Audrey Hepburn
Pôvabná, nežná a krehká kráska, herečka Audrey Hepburn, je jednou z najuznávanejších módnych ikon všetkých čias. Preslávili ju čierne koktejlové šaty a elegantné kostýmy a taktiež film Raňajky u Tiffanyho (1961). Elegantná a štýlová Audrey Hepburn obohatila svet módy distingvovanosťou a jedndouchými líniami.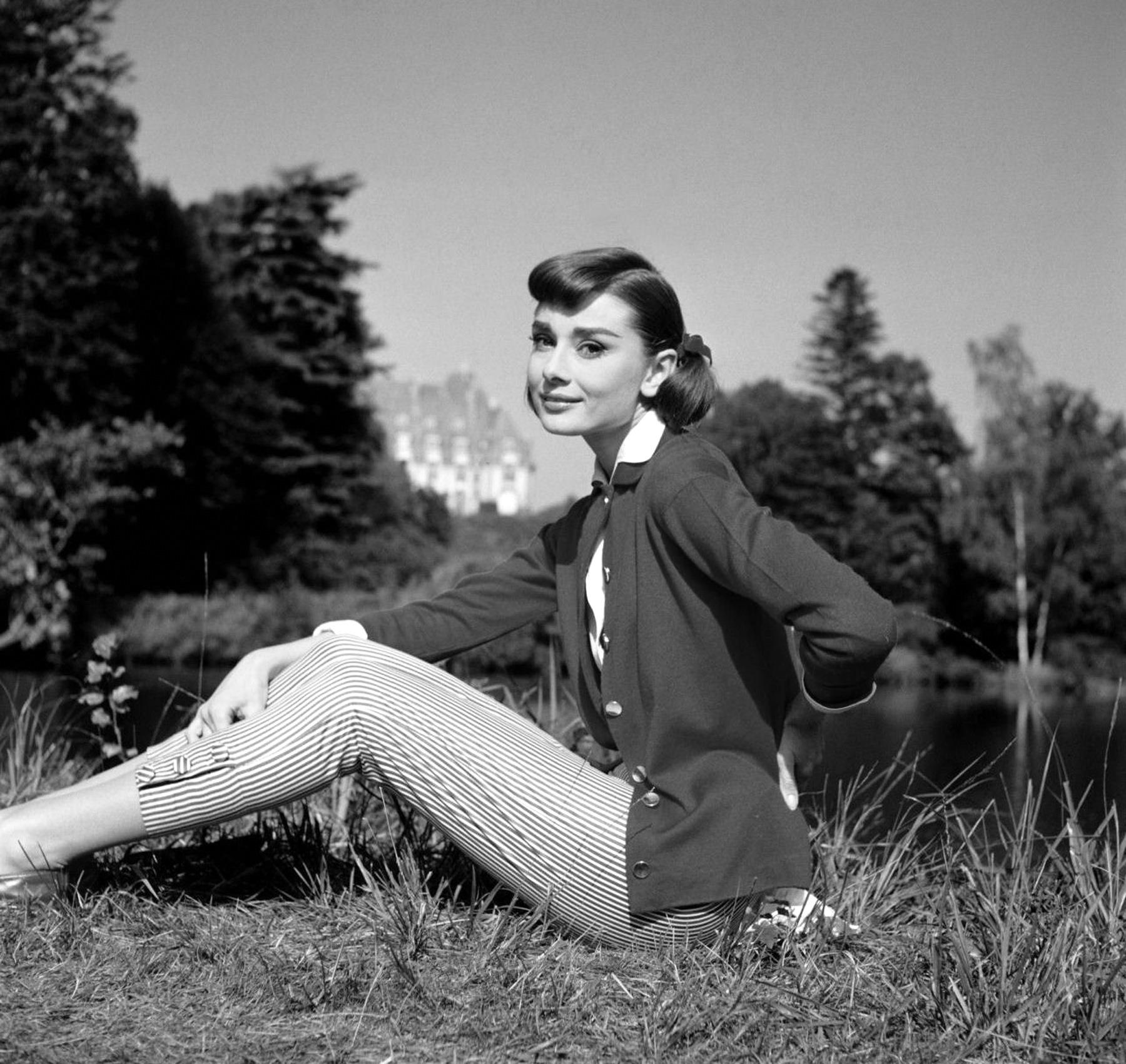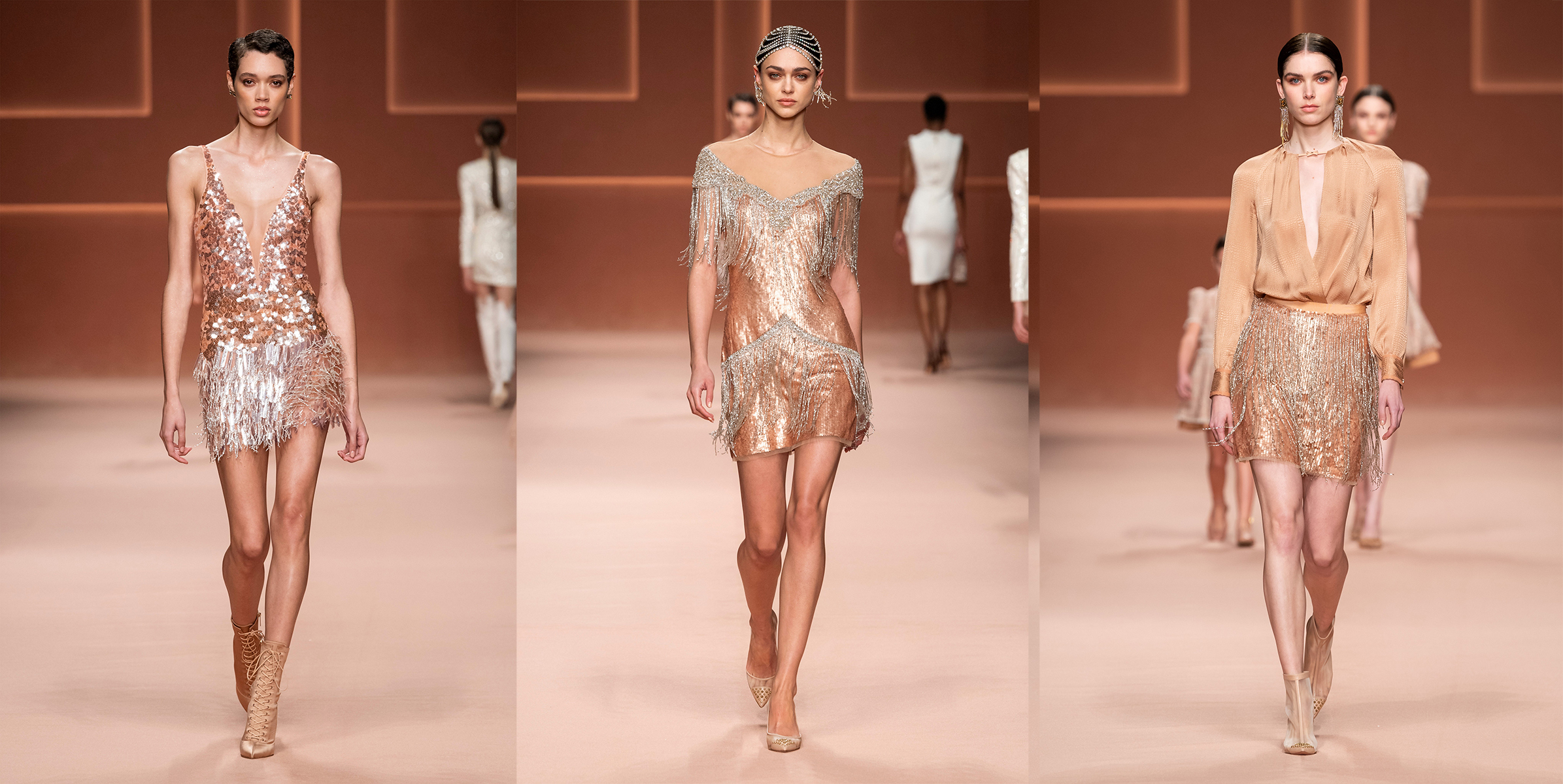 Trblietavé strapce, flitre a vrstvy stupňovitého a nariaseného tylu prichádzali vo veľkých burácajúcich vlnách v štýle flapper rokov 20-tych v mikro mini , v spoločenských šatách, korzetoch, halter topoch a crop topoch, vo večerných oblekoch a priehľadných šatách.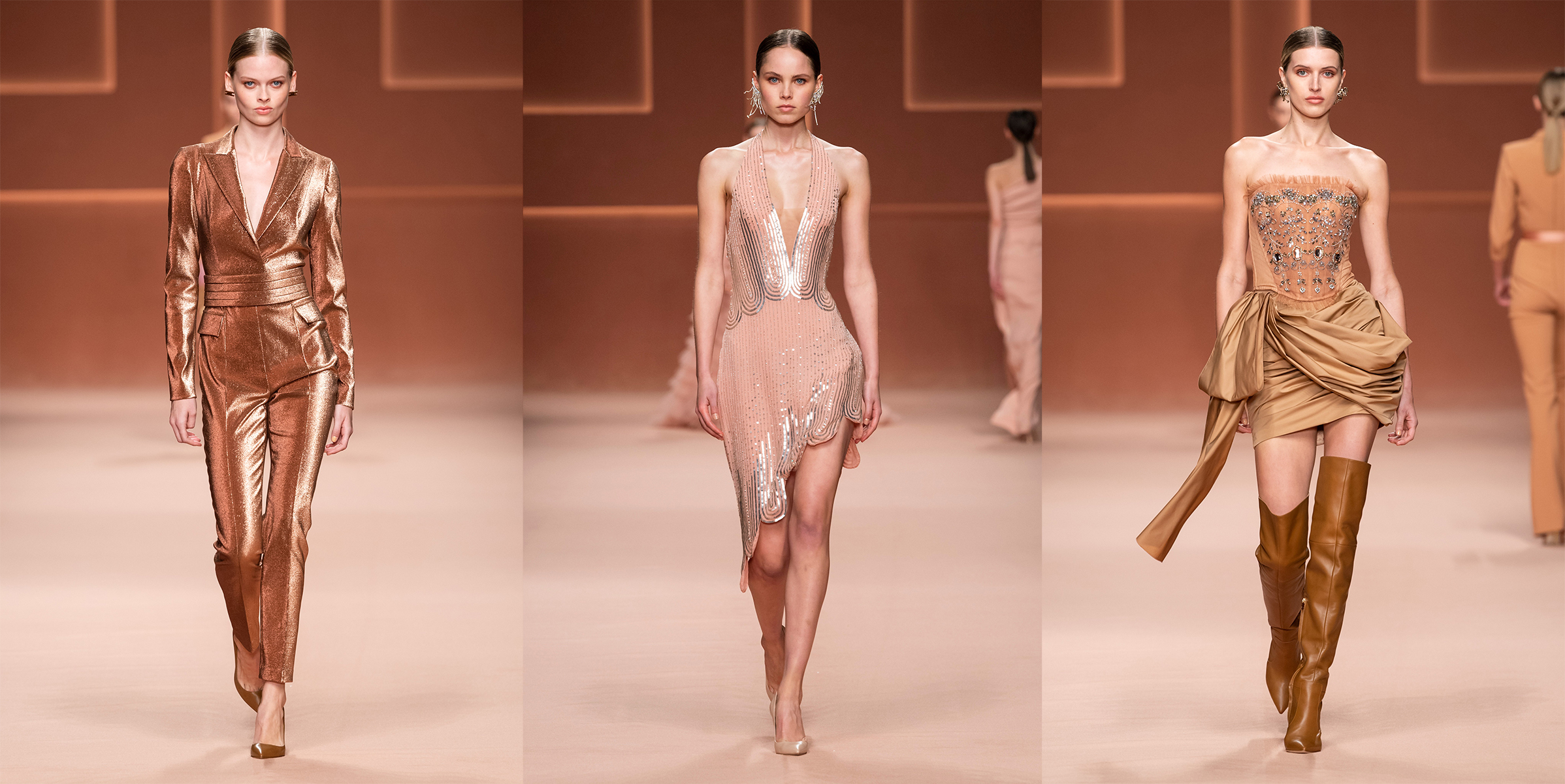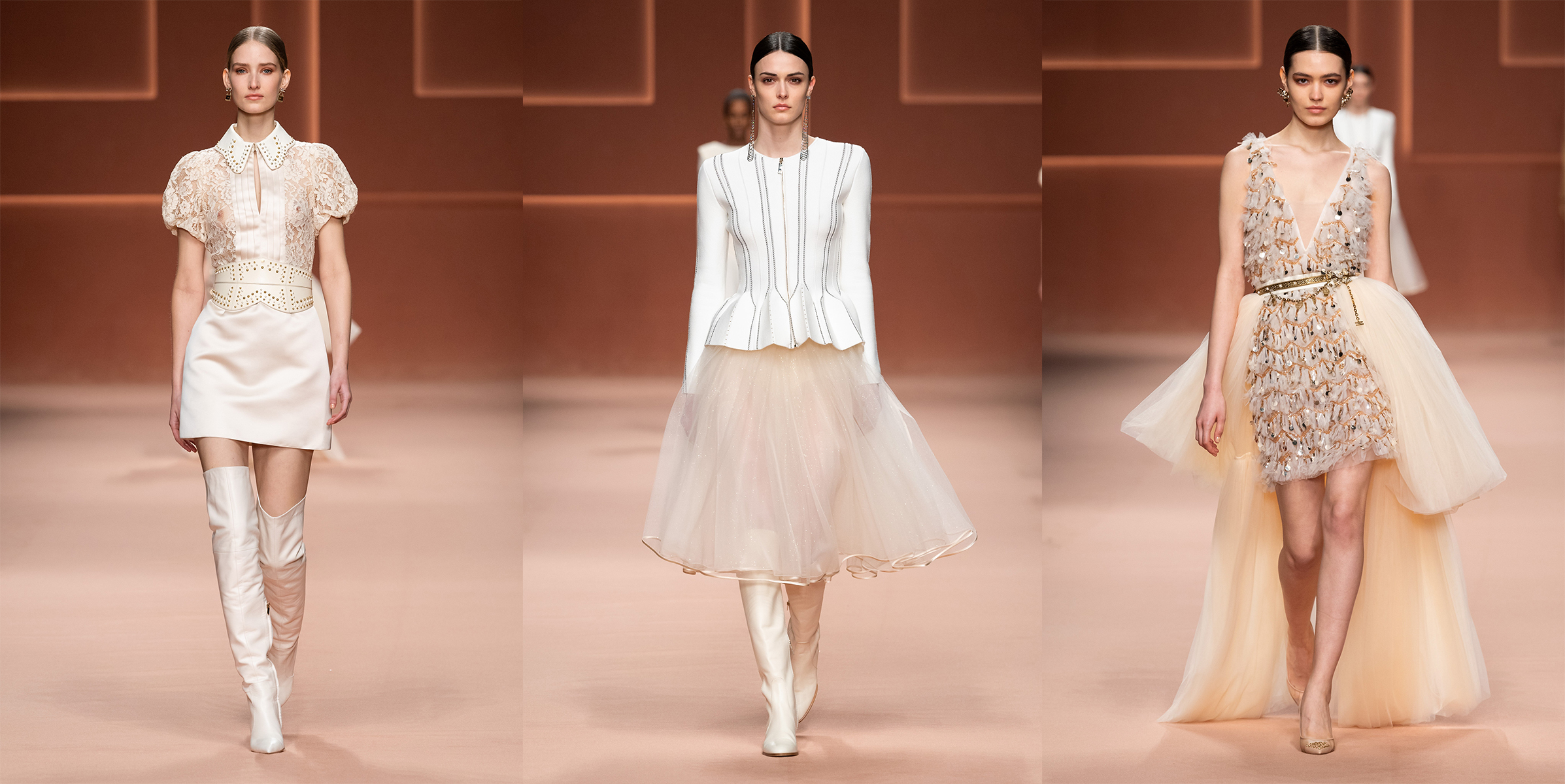 FLAPPER
Flappers boli generáciou mladých západných žien v 20. rokoch 20. storočia, ktoré nosili krátke sukne, chlapčenské účesy , počúvali jazz a oháňali sa pohŕdaním tým, čo sa vtedy považovalo za prijateľné správanie. V súčasnosti je flapper štýl považovaný za prvú generáciu amerických nezávislých žien. Flappers potlačili bariéry v zmysle ekonomickej , politickej a sexuálnej slobody, ktorú vybojovali pre ženy.
ELISABETTA FRANCHI KRAJČÍRSTVO
Talianska dizajnérka Elisabetta Franchi je však všestranná a vie, že moderná žena, aktuálna princezná tejto doby, potrebuje okrem ľúbivých, žensky lichotivých a instagramovo pôsobivých modelov vlastniť v jej ružovo zafarbenom šatníku aj krajčírske módne kúsky.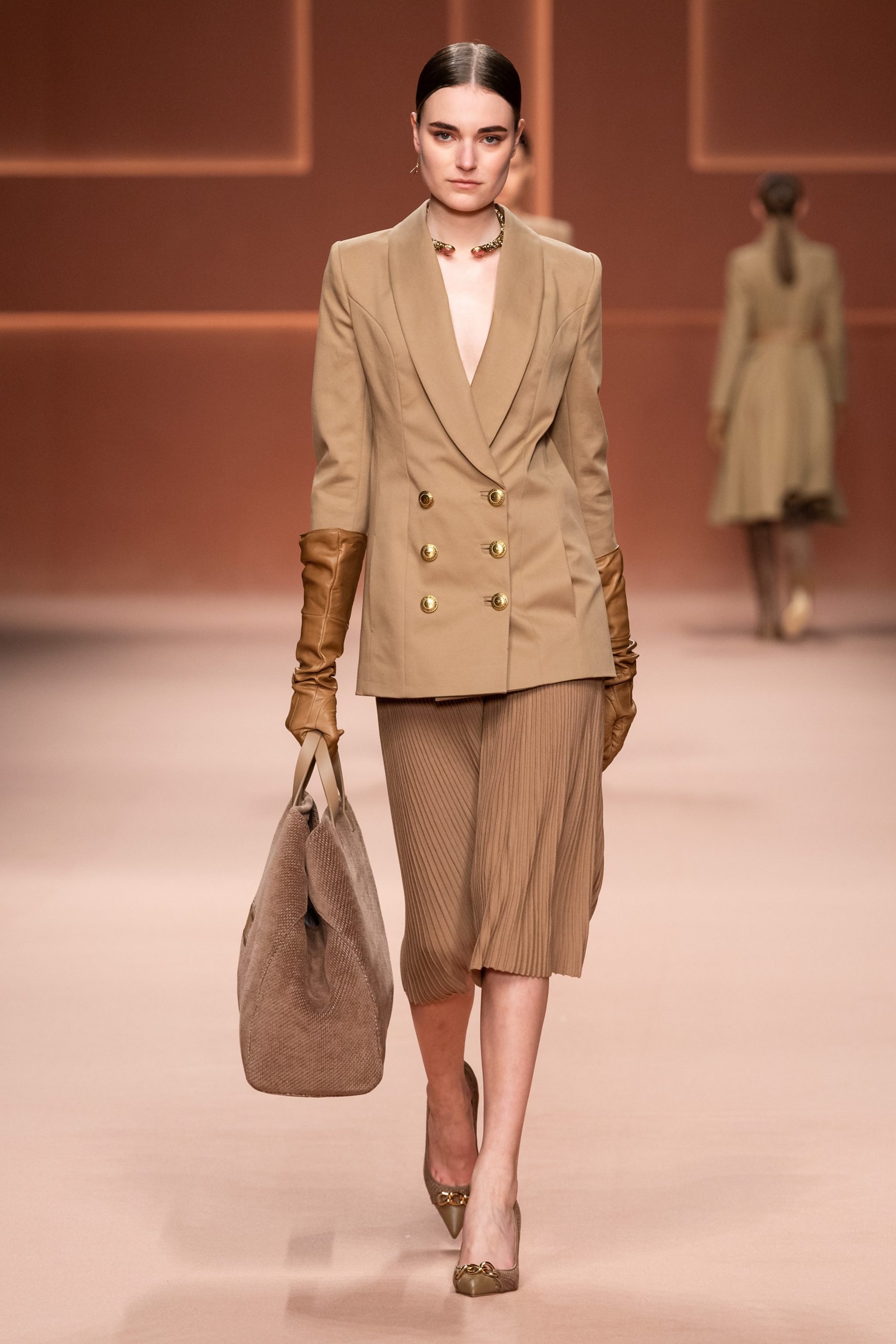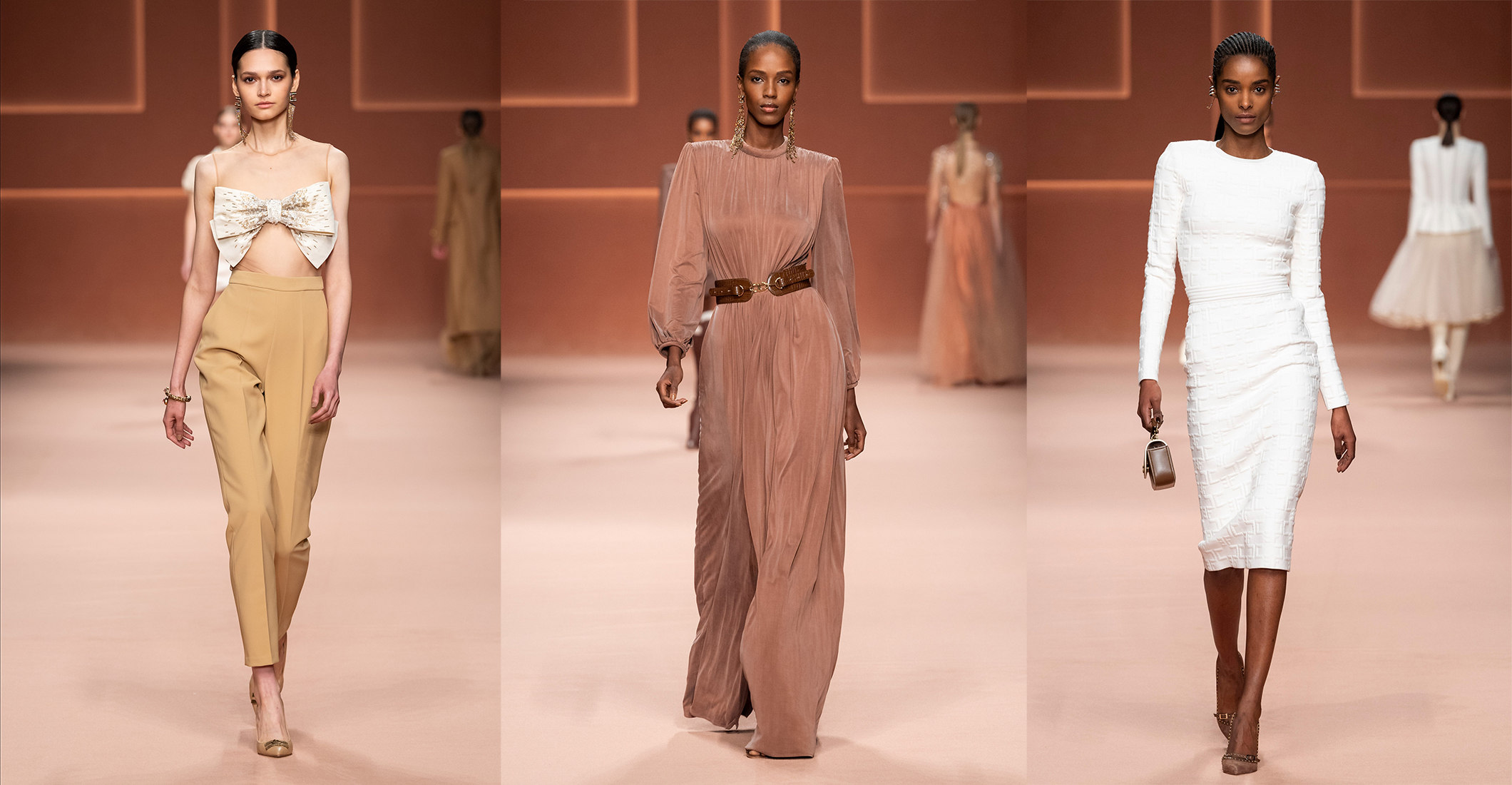 Preto sa na móle okrem instagramovo vychytených modelov, ktoré sa pýšia obdivom početných fanúšičiek, objavila vlnená safari bunda zatiahnutá hrubým opaskom, kabát princeznej zdobený malou kabelkou na páse a župan s pásikom vystajlovaný v ružovom odtieni béžovej , ktorý však už značil inú dávku ženskosti.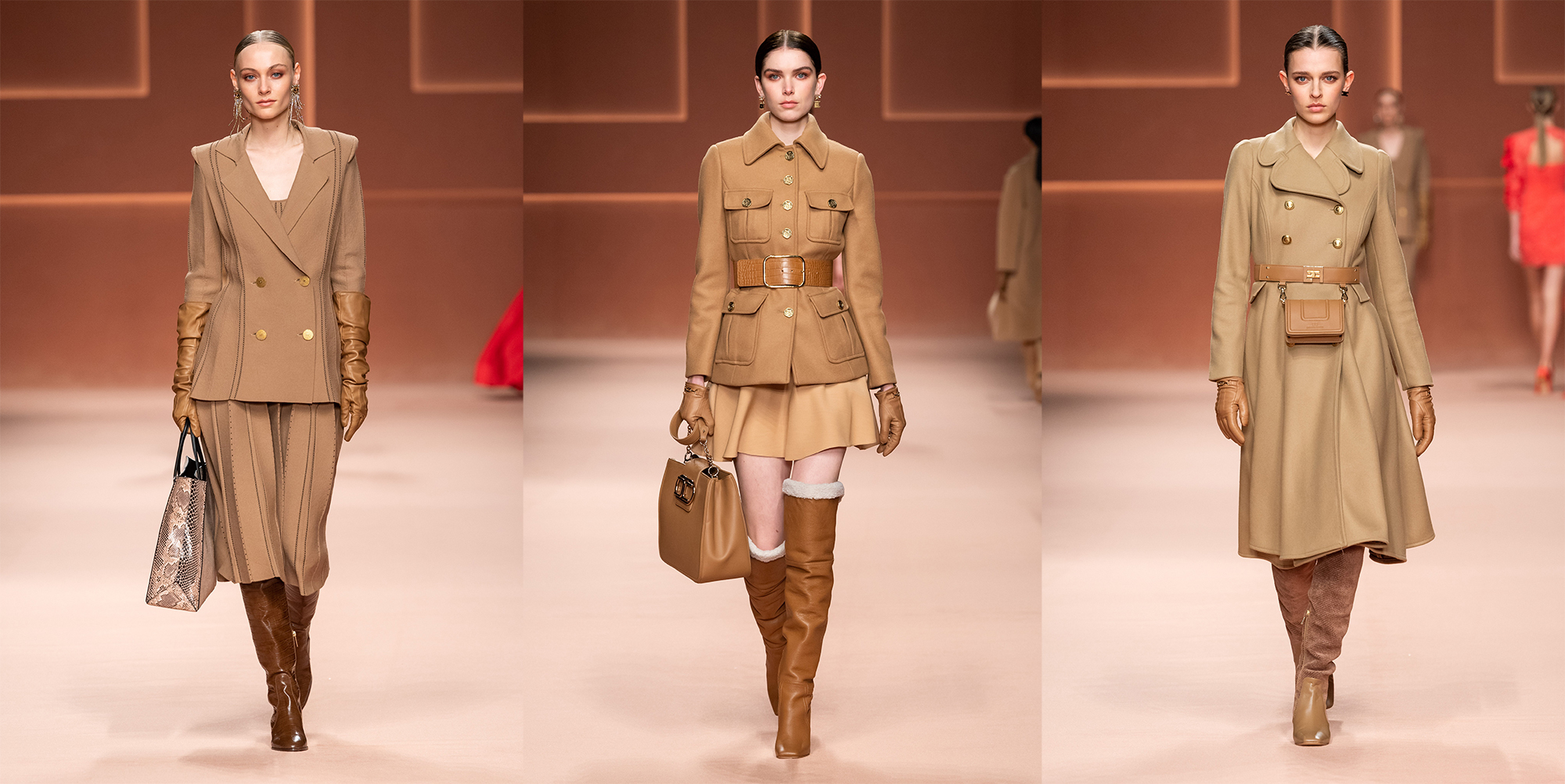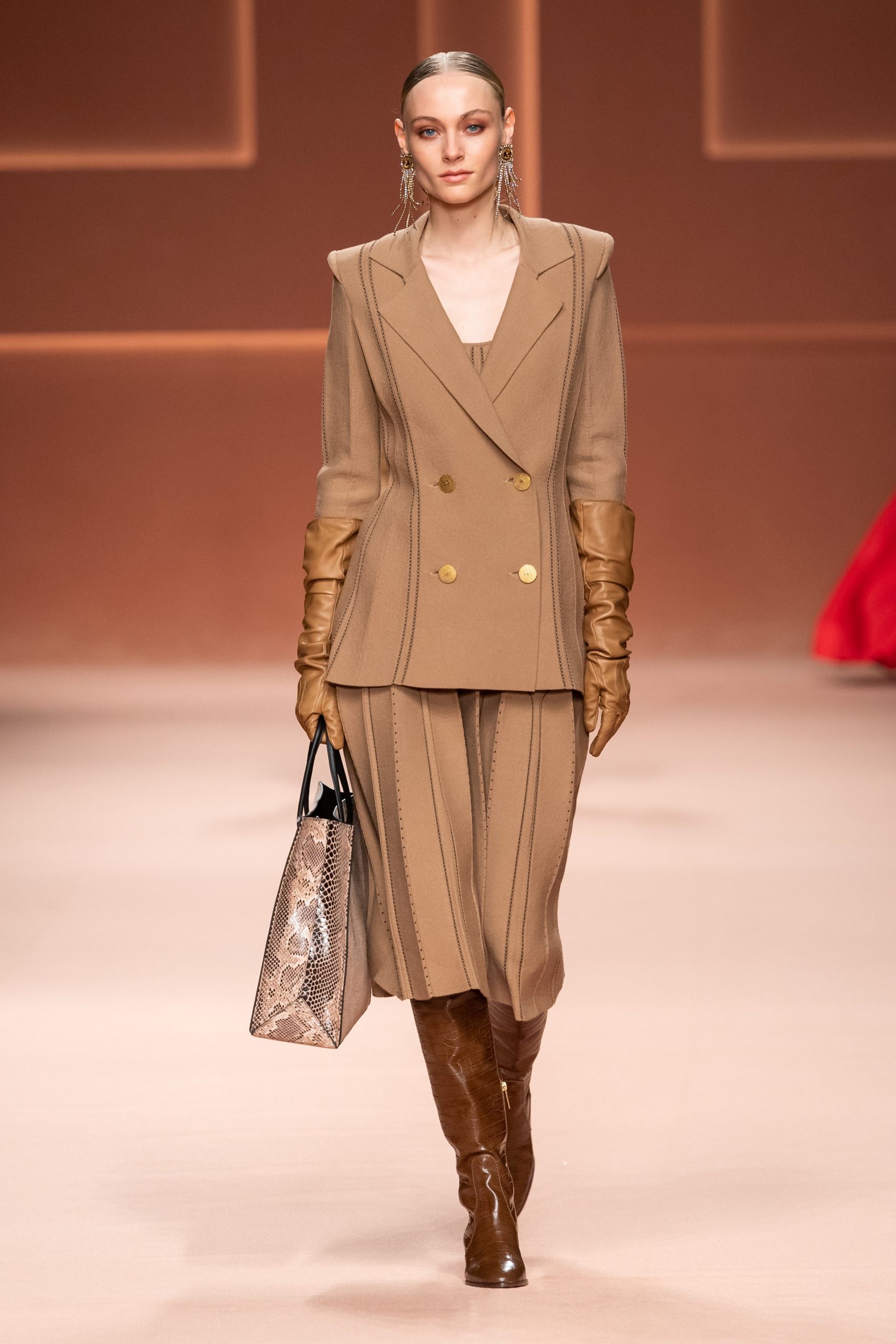 Kampaň Elisabetta Franchi, Jeseň / Zima 2020 bola prezentovaná modelkami Tara Falla a Jena Goldsack, ktoré nádherne zachytil módny fotograf Nima Benati pod vedením umeleckého režiséra Filippo Zagagnoni. Na modelkách pracovali hair stylist Erisson Musella a make-up artistka Greta Agazzi.
zdroj obrázkov: Courtesy of Elisabetta Franchi, Elisabetta Franchi, Nima Benati, getty images, Vogue , wikipedia