Etro festivalová kolekcia Jar/Leto 2020, luxusný štýl bez kričania, sexi bez vulgárnosti, Milan Fashion Week, Móda Ženy, 20. september 2019, sezóna Jar / Leto 2020
Talianska zvučná módna značka Etro vytvára krásne a zaujímavé módne kúsky, ktoré mali vždy unikátnu typickú Etro príchuť.
Pre sezónu Jeseň / Zima 2019-20 sa silno zamerala na spracovaný textil a to až tak, že niektoré modely pripomínali dizajn tkaných kobercov. V jej ponuke pre túto sezónu sa taktiež objavili ponchá. Značka je známa pre svoj špecifický štýl zmiešaný s boho prvkami . Počas prehliadkového týždňa módy v Miláne , Milan Fashion Weeku, Jar/Leto 2020 (09/2019), sa práve tieto modely objavili na pozvaných hosťoch, módnych ikonách a celebritách, ktoré sa prišli pozrieť na najnovšiu prehliadku Etro, Jar/Leto 2020.
Spomedzi zahraničných hostí zahviezdili tradične dvojičky z Japonska, DJ-jky, modelky, ktoré obliekli Etro model Jeseň / Zima 2019-20 , vrstvenú sukňu a pulóver. Pre svoj neprehliadnuteľný vzhľad sa stali terčom záujmu fotografov a objavili sa aj na módnych stránkach venovaných Milan Fashion Weeku a sociálnych sieťach medzi najlepšie oblečenými módnymi ikonami, street style módnymi inšpiráciami módneho týždňa. Na tejto módnej show nechýbala ani talianska módna ikona Chiara Ferragni a módna editorka magazínu Vogue Italia – Anna dello Russo.
Môj módny report, video z prehliadky Etro z milánskeho módneho týždna pre sezónu Jar / Leto 2020 si môžete pozrieť na facebook stránke Mya Mirell Fashionista a na Instagrame bogu : mya_mirell.
Aj túto sezónu sa na móle počas Milan Fashion Weeku, Jar/Leto 2020 blysli svetové modelky Bella Hadid, Irina Shayk , Candice Swanepoel, Doutzen Kroes, , čo prilákalo množstvo fotografov a novinárov.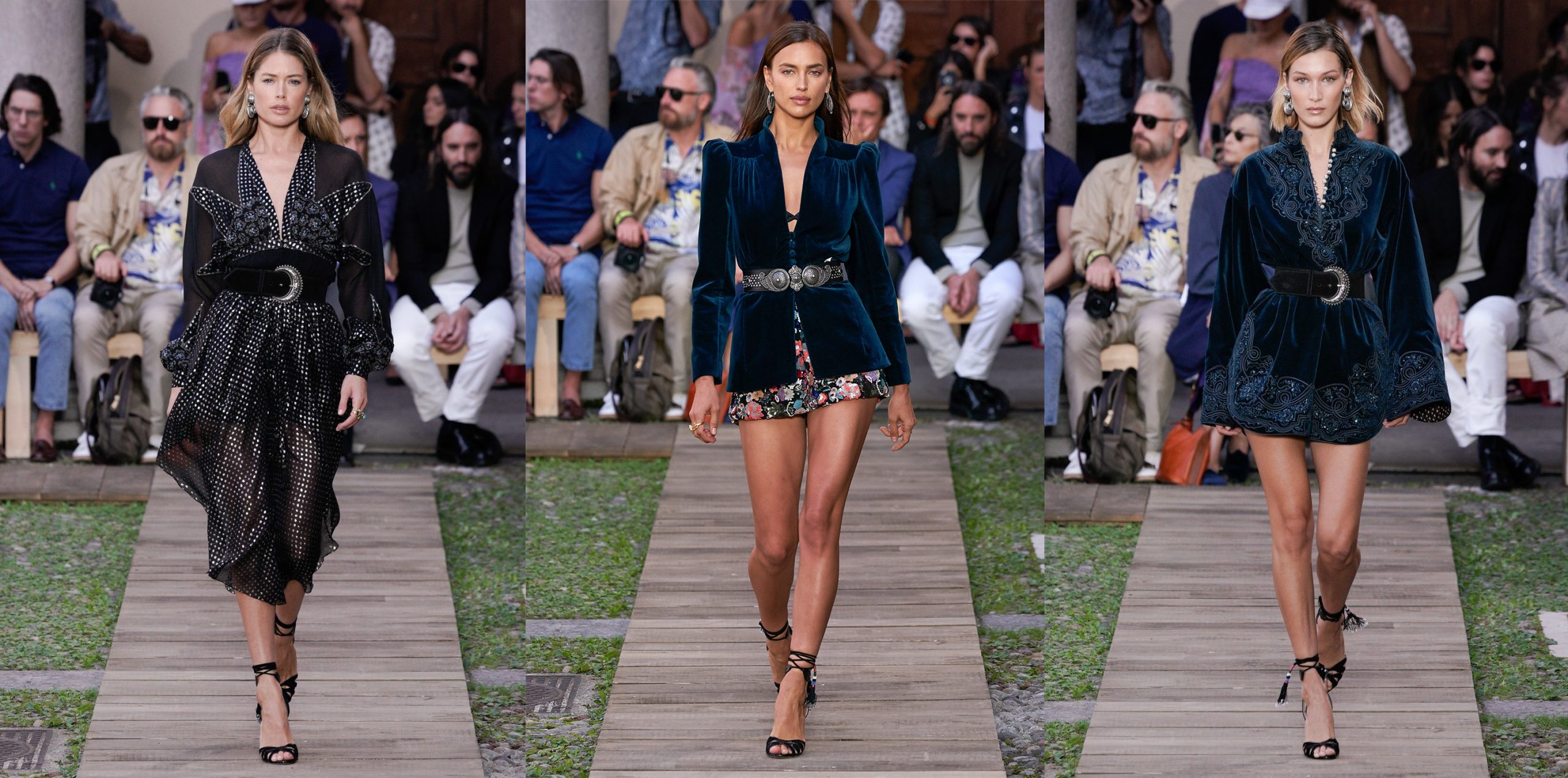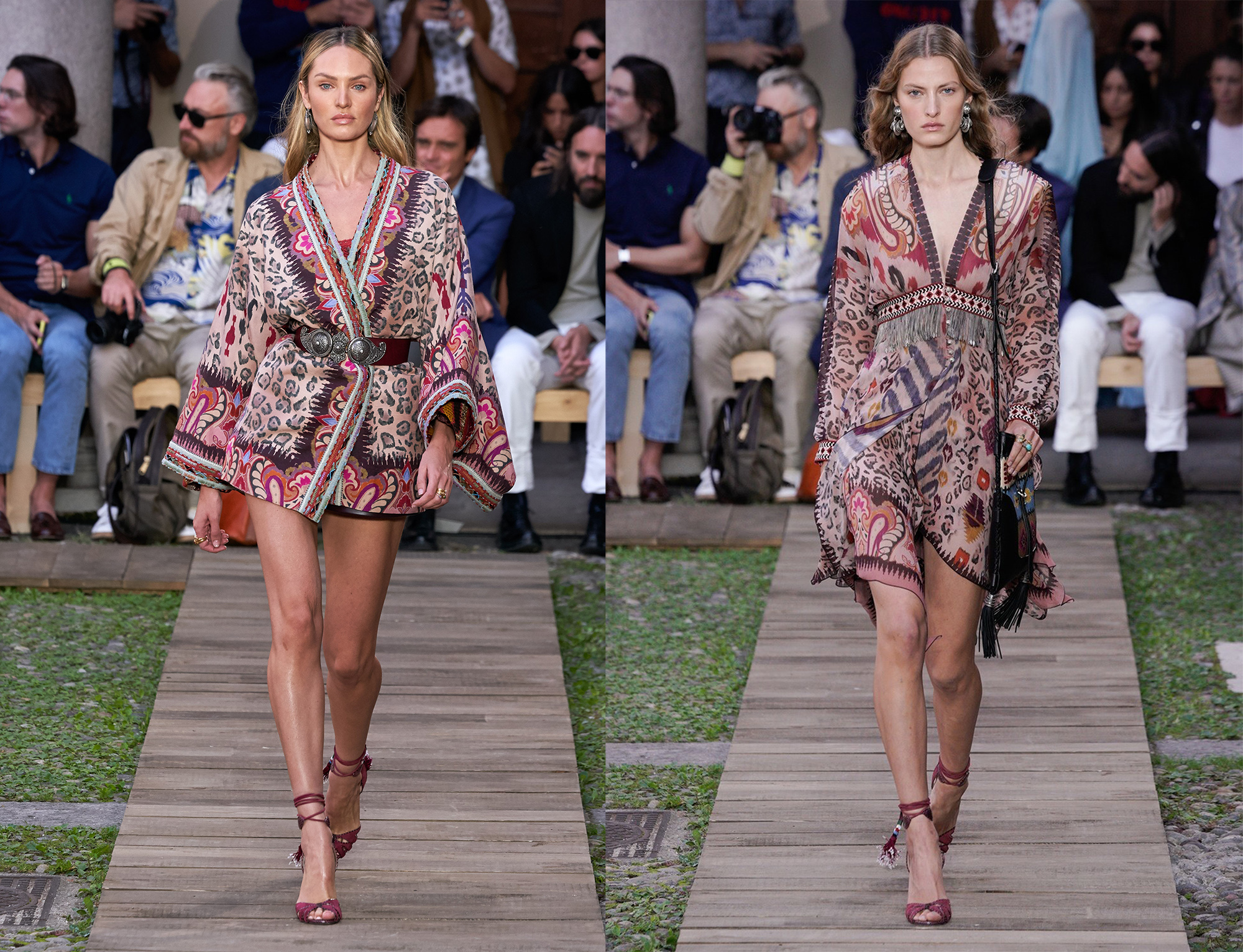 MAJESTÁTNE BOHATSTVO ZNAČKY ETRO
Majestátne zamatové bohatstvo značky Etro, boho veľkosť, očarenie týmto štýlom je častokrát cítiť v dizajne značky viac nadčasovo. Dokonca aj v súčasnosti, keď je boho štýl aktuálnou prevládajúcou náladou v móde, je tu stále istá váha značky Etro, ktorá vytvára zo svojich šiat unikátne kúsky, ktoré sú viac ako len sezónnou záležitosťou. Módny dom sa zameriava na dizajn moderného oblečenia pre skutočne žijúce ženy a preto sa táto značka teší veľkej obľube.
Prevládajúca módna nálada štýlu boho obľúbeného najmä v lete, je tiež prítomná v talianskej módnej značke Etro.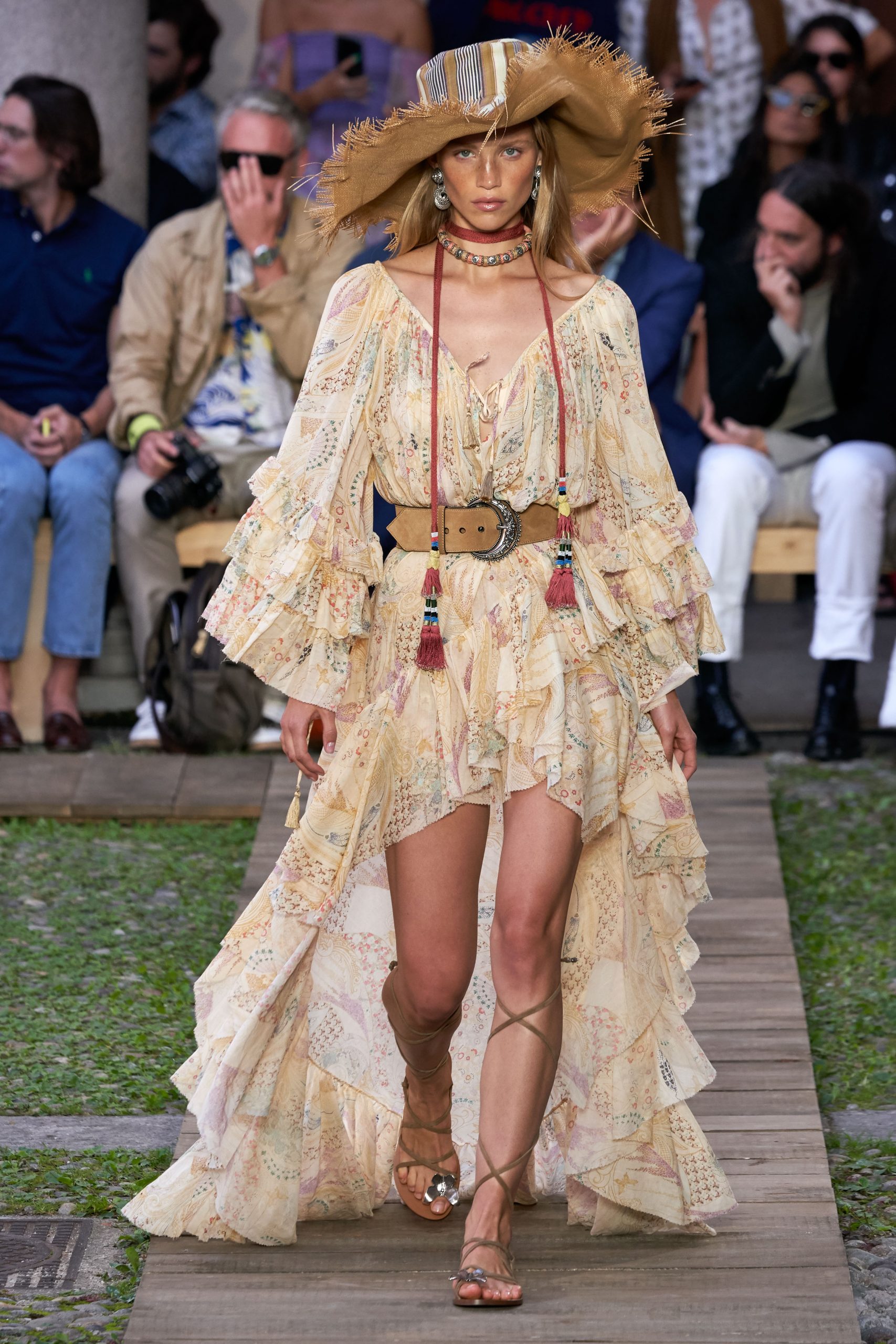 KOLEKCIA ETRO – JAR / LETO 2020 – POHODOVÝ PANENSKY JEDNODUCHÝ ŠTÝL
Hoci módna návrhárka značky Etro – Veronica Etro sa zdá, urobila krok späť, túto sezónu zrelaxovala a pripravila Etro žene pevnejšiu pôdu pod nohami, pevnejší základ ukotvenia v skutočnom svete.
Kolekcia Etro Jar/Leto 2020 je stále plná typických znakov módneho domu, ale dokreslená s ľahkým nádychom, je viac jednoduchšia, viac sexi a rozhodne nositeľnejšia. Pre túto sezónu je obohatená o zrelaxovanejšiu pohodlnejšiu kolekciu.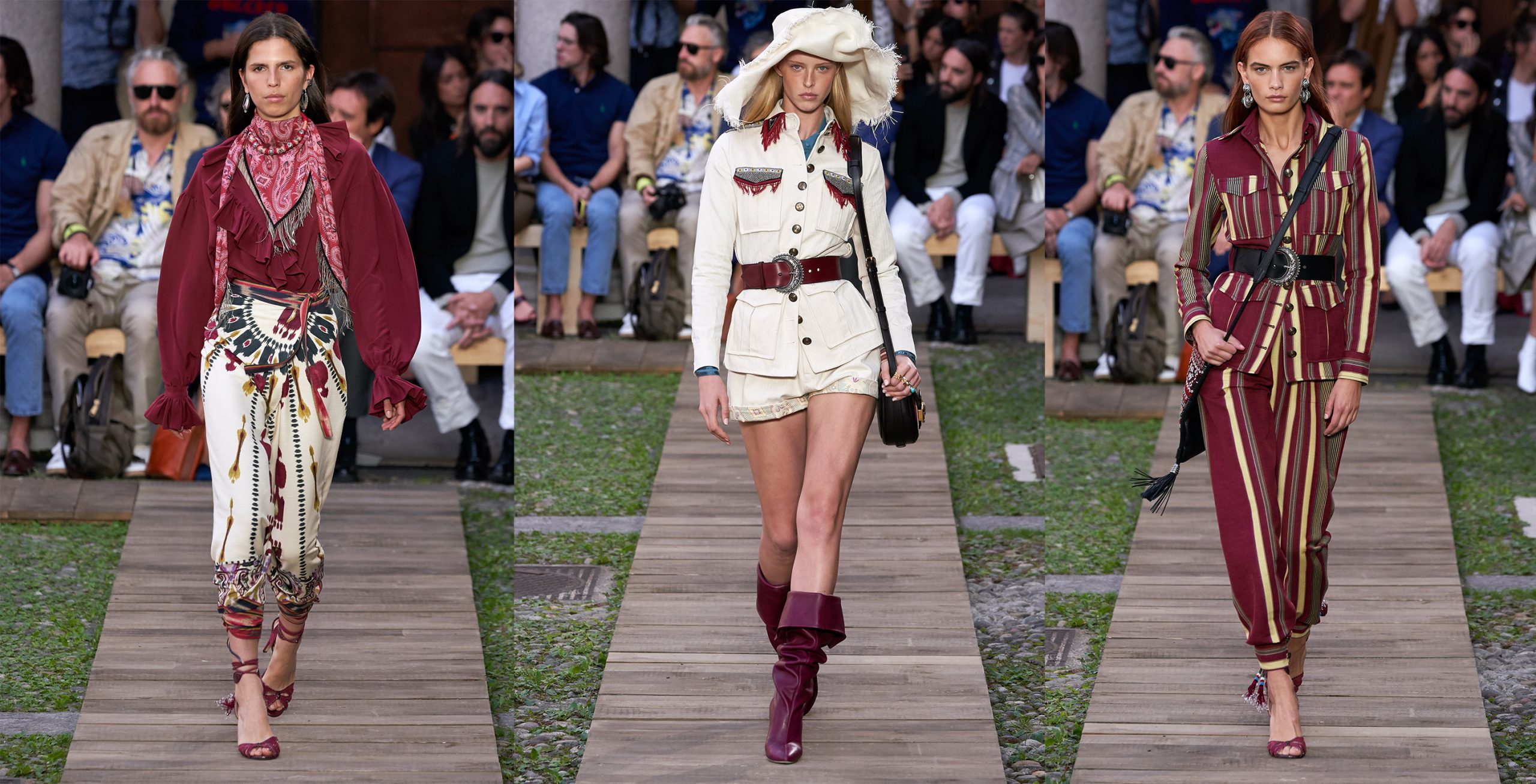 NÁVRAT KOŠELE AKO ZÁKLADU ŠATNÍKA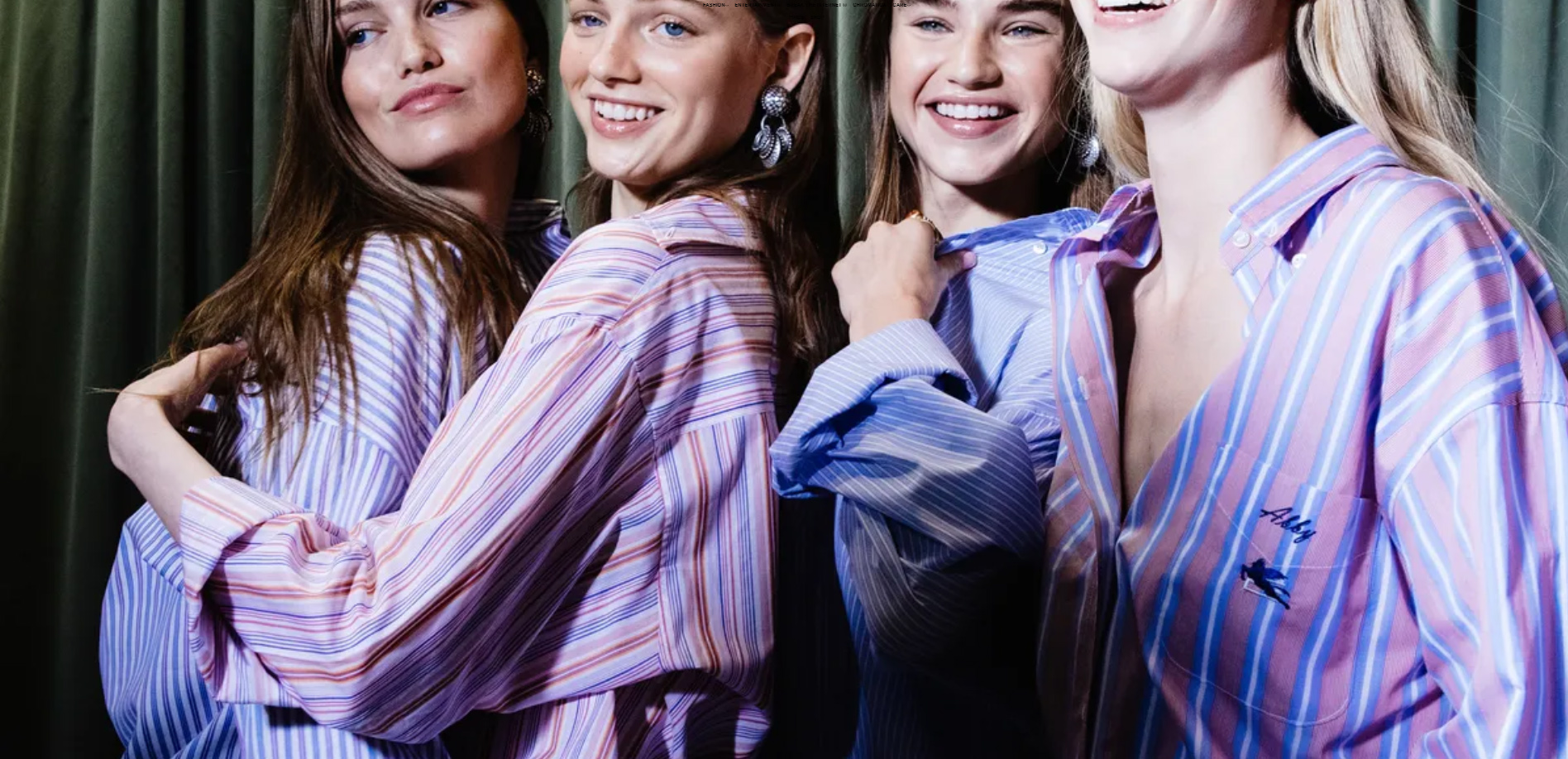 Dôkazom tohto znaku sa stalo veľkolepé finále módnej show, kedy modelky na mólo vyšli bosé a predviedli super klasické pánske pohodlné košele zastrčené vpredu do voľných riflí.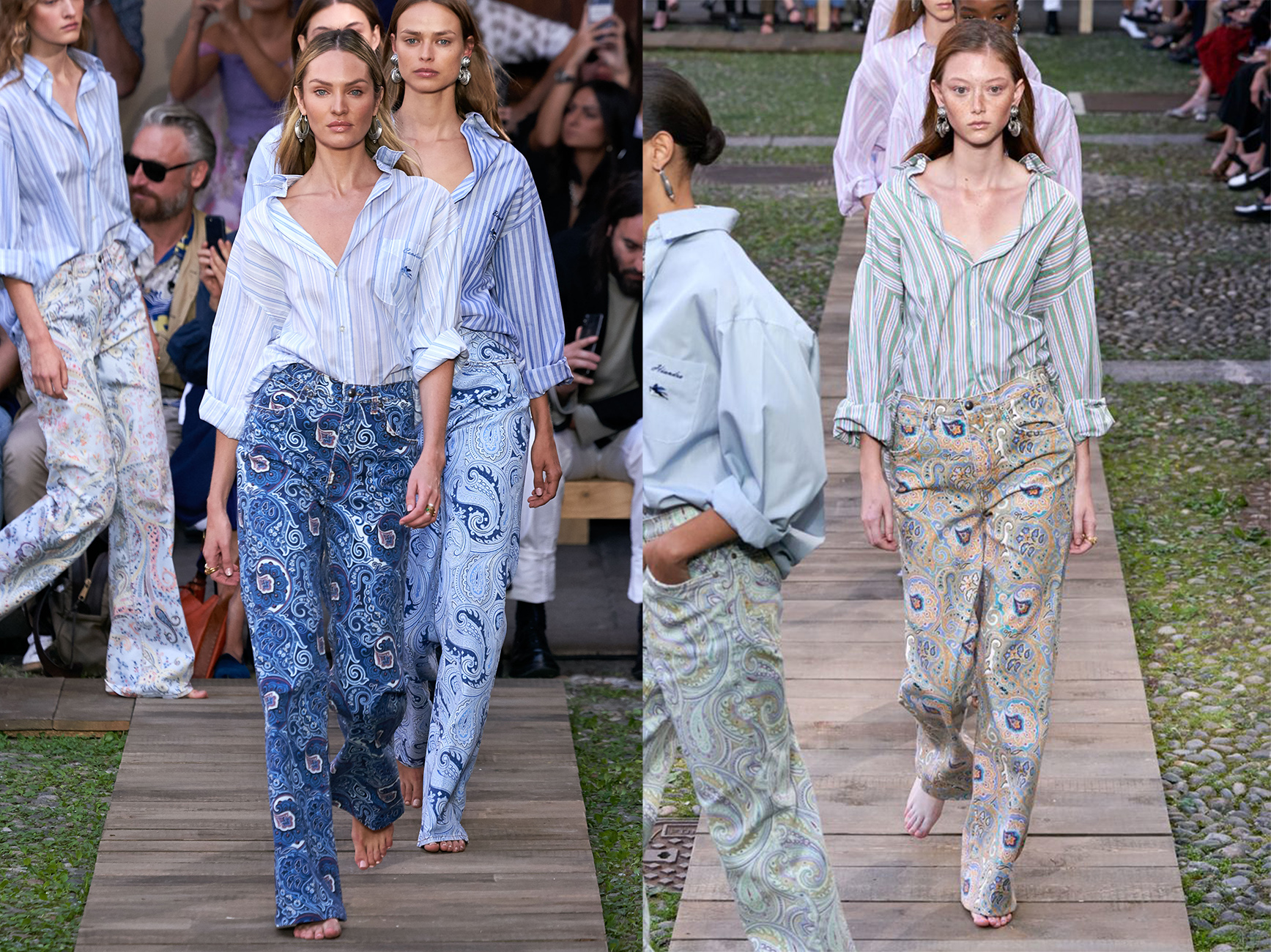 Strih a vybrácia spojenia týchto prvkov boli dokonalé. Panenské ale jednoduché, vzorované ale nejako neutrálne. Pohodový štýl bol zakorenený v reálnom svete. Z pohľadov prítomných dám a pánov, editorov a módnych nadšencov bolo cítiť pozitívne emócie pričom si nejedna dáma v istom momente v duchu povedala: "Chcem byť týmto dievčaťom".
Bolo to luxusné bez kričania a sexi bez vulgárnosti. Skutočne to vyzeralo dobre.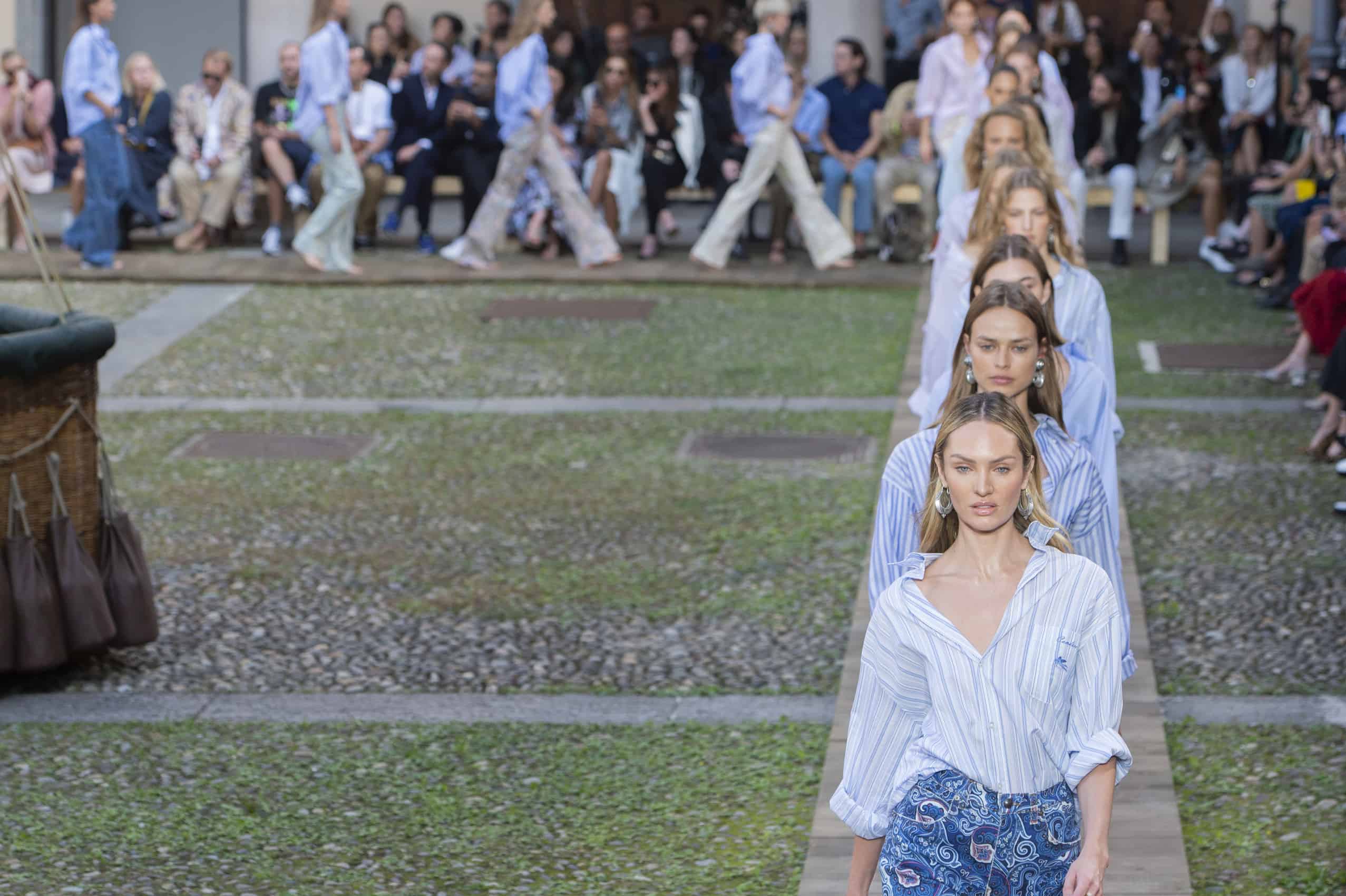 Finále Veroniky Etro bolo to najlepšie, kde sa stretol starý svet a predstavil to bohémske, kultúrne a ženské zo značky. Jej presvedčenie, že košeľa si zaslúži návrat, bolo najlepšou časťou kolekcie.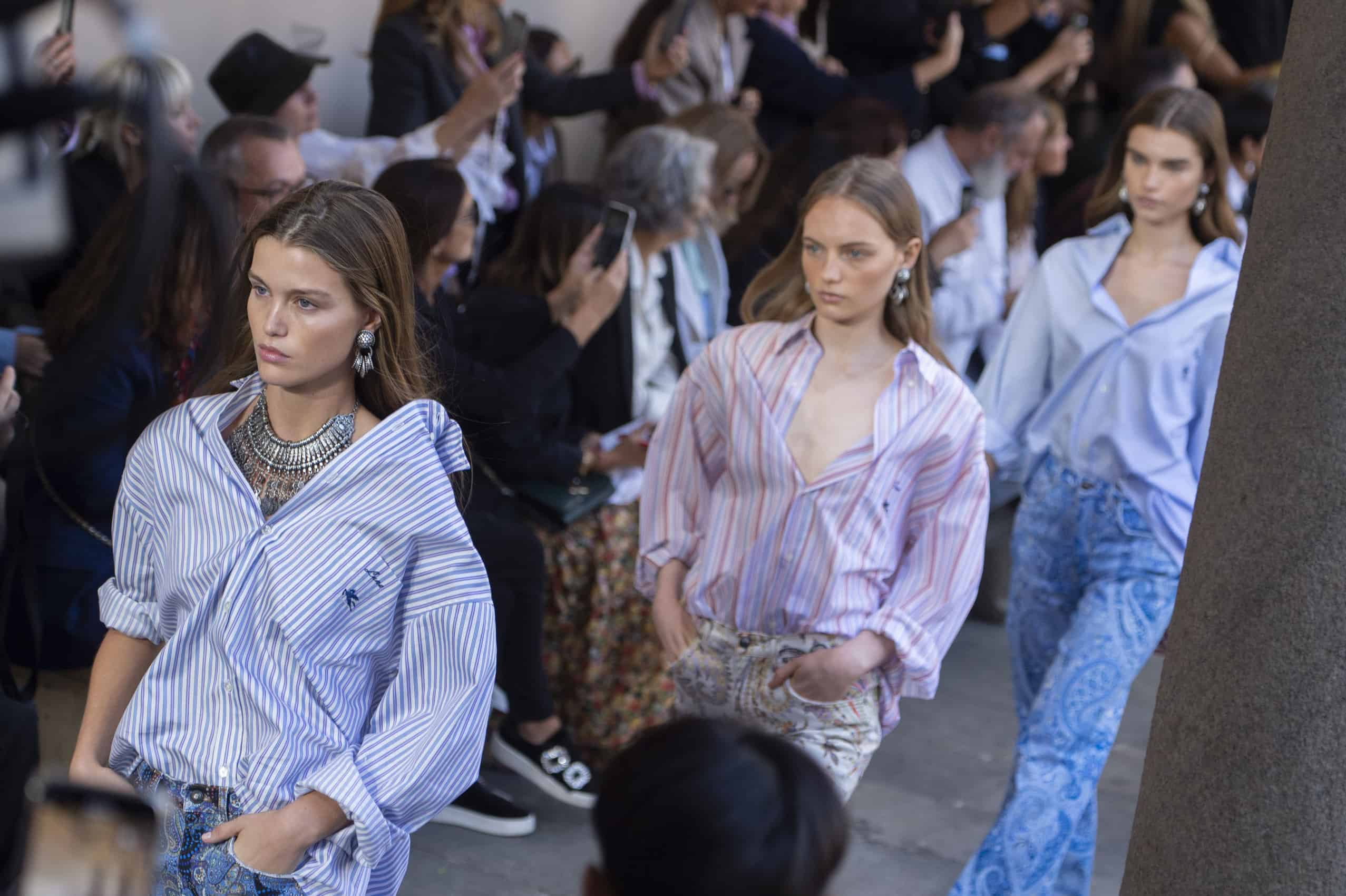 V kolekcii Etro Jar/Leto 2020 bolo vidieť dve košele, ktoré vládli na móle – klasický mužský kúsok s ostrými manžetami a košeľovým lemom a ženskejšia romantická blúzka. Obe boli myslené ako základ šatníka.
ETRO KOLEKCIA JAR/LETO 2020 – FESTIVALOVÉ DIEVČA
Celkový look kolekcie pre letnú sezónu 2020 bol vytvorený pohodovo pre tzv. festivalové dievčatá. Toto nie je neznáme územie v móde, ale toto je historické územie, na ktoré ma Etro ako značka nárok a ktoré roky proklamuje. Dedičstvo Haute Hippie chic (šarmantné dedičstvo Haute Hippie) je v podstate DNA módneho domu.
A značka Etro robí všetky základné looky veľmi dobre – predviedla volánové vzdušné šaty v mini a maxi dĺžkach, vesty a bolerká, kimono-esque róby , zamatové bundy, pirátske topánky, gladiátorské sandále ozdobené metalickými motýlikmi.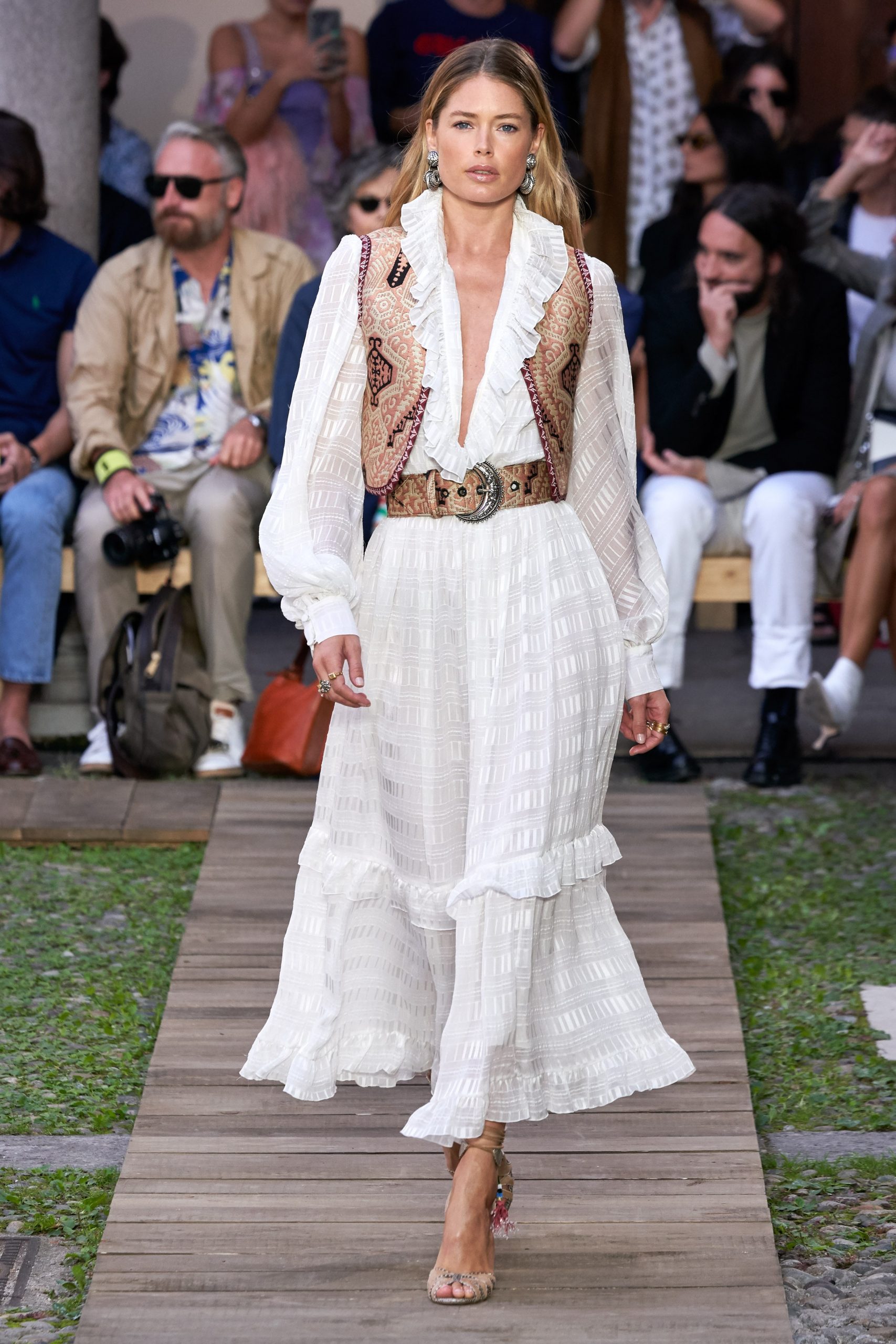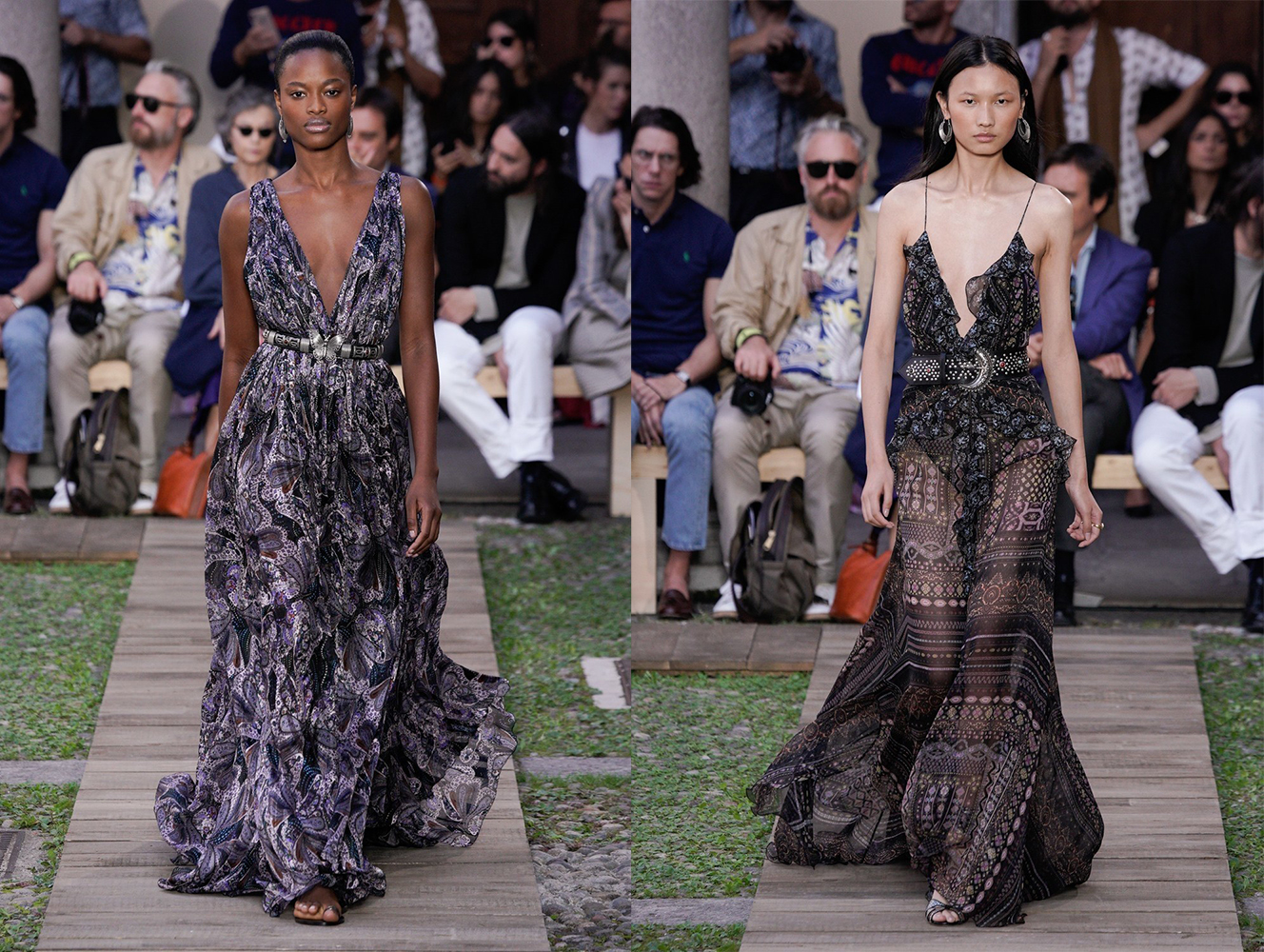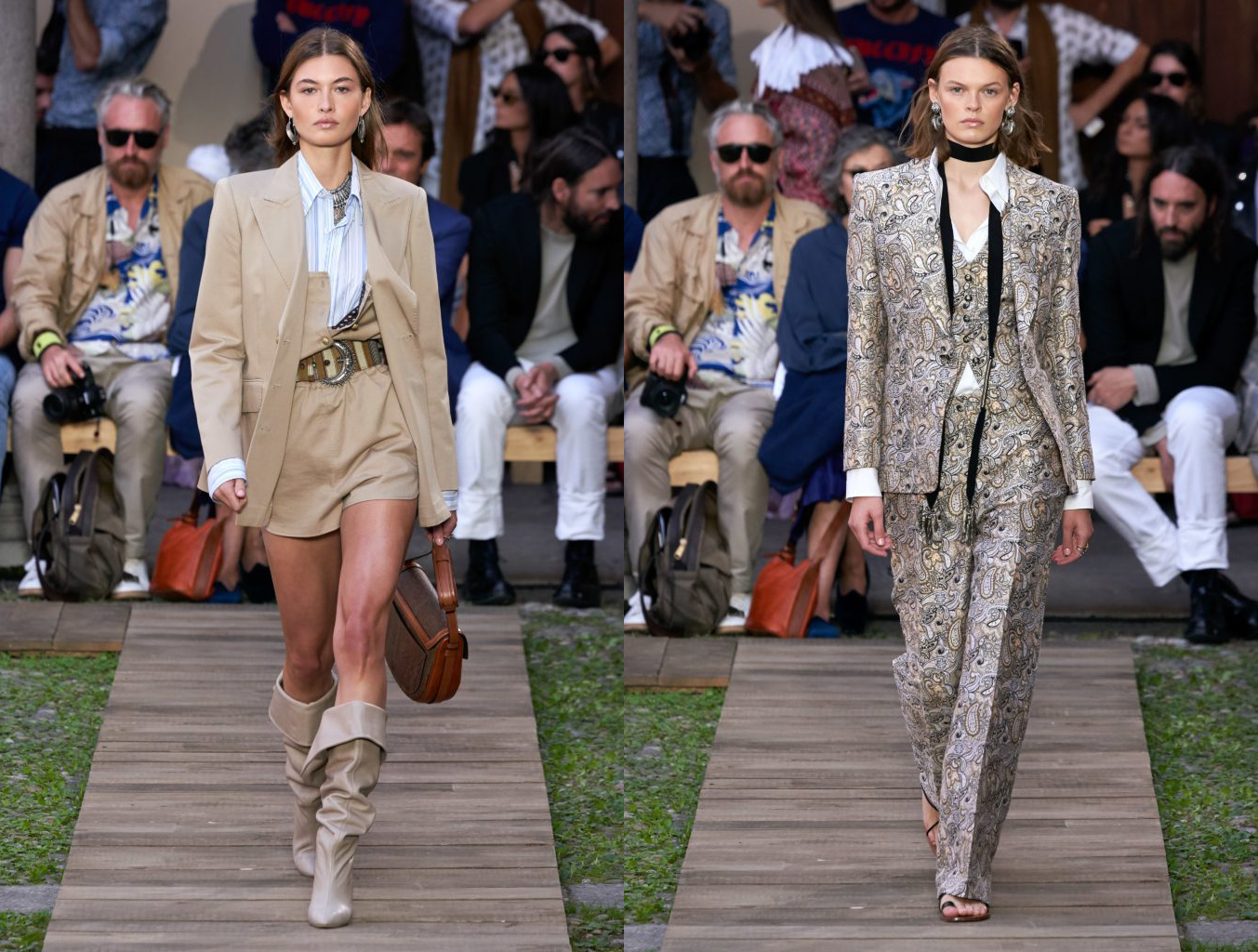 Predvádzala aj jedna z aktuálne najžiadanejších modeliek sveta – Bella Hadid.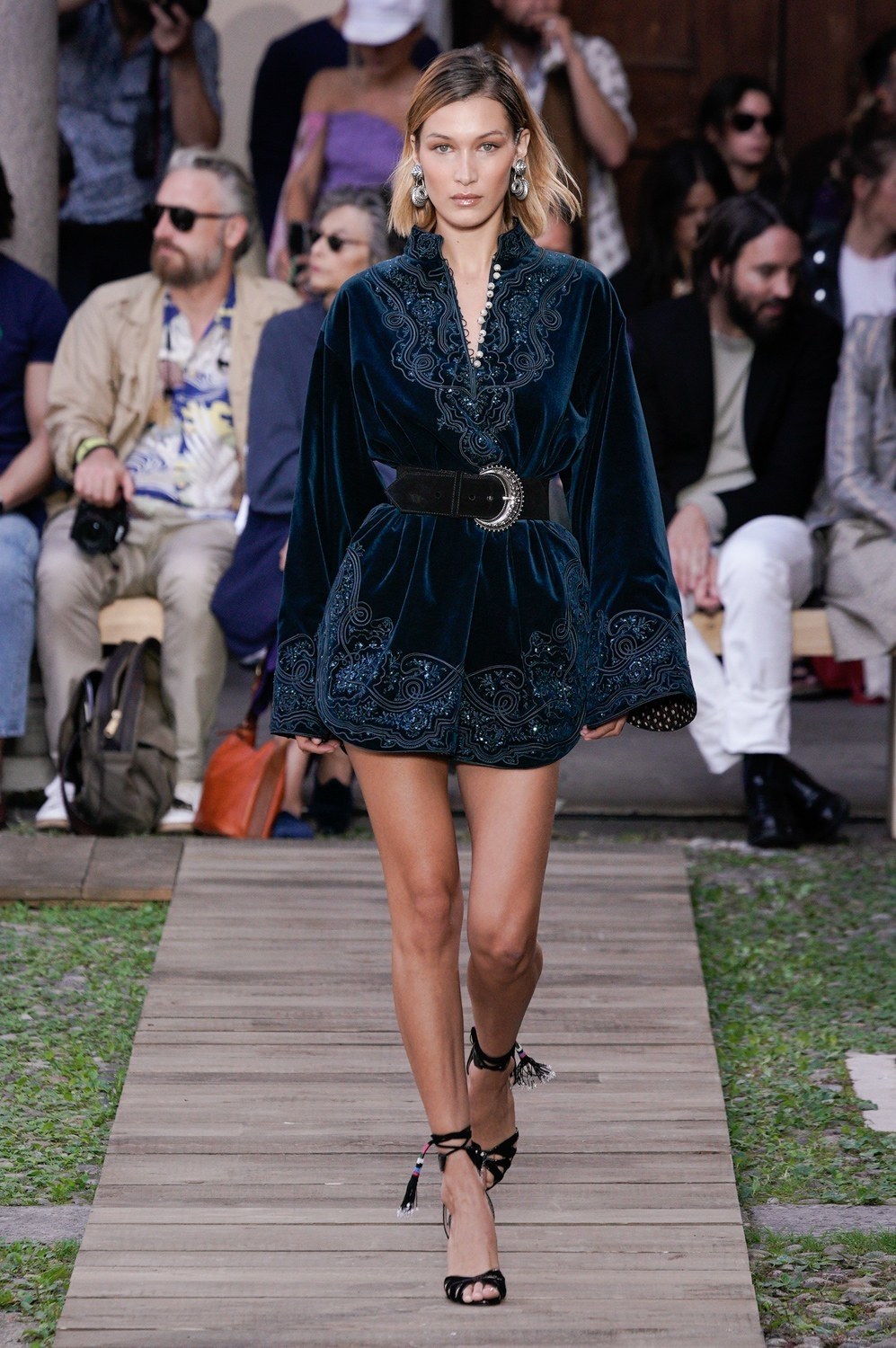 Na ruskú modelku Iriha Shayk, ktorá predviedla aj toto nádherné zamatové petrolejové sako so zvýraznenými ramenami, čakali po prehliadke davy fotografov a fanúšikov.
Objavili sa tiež leopardie potlače na sexi jemne transparentných modeloch.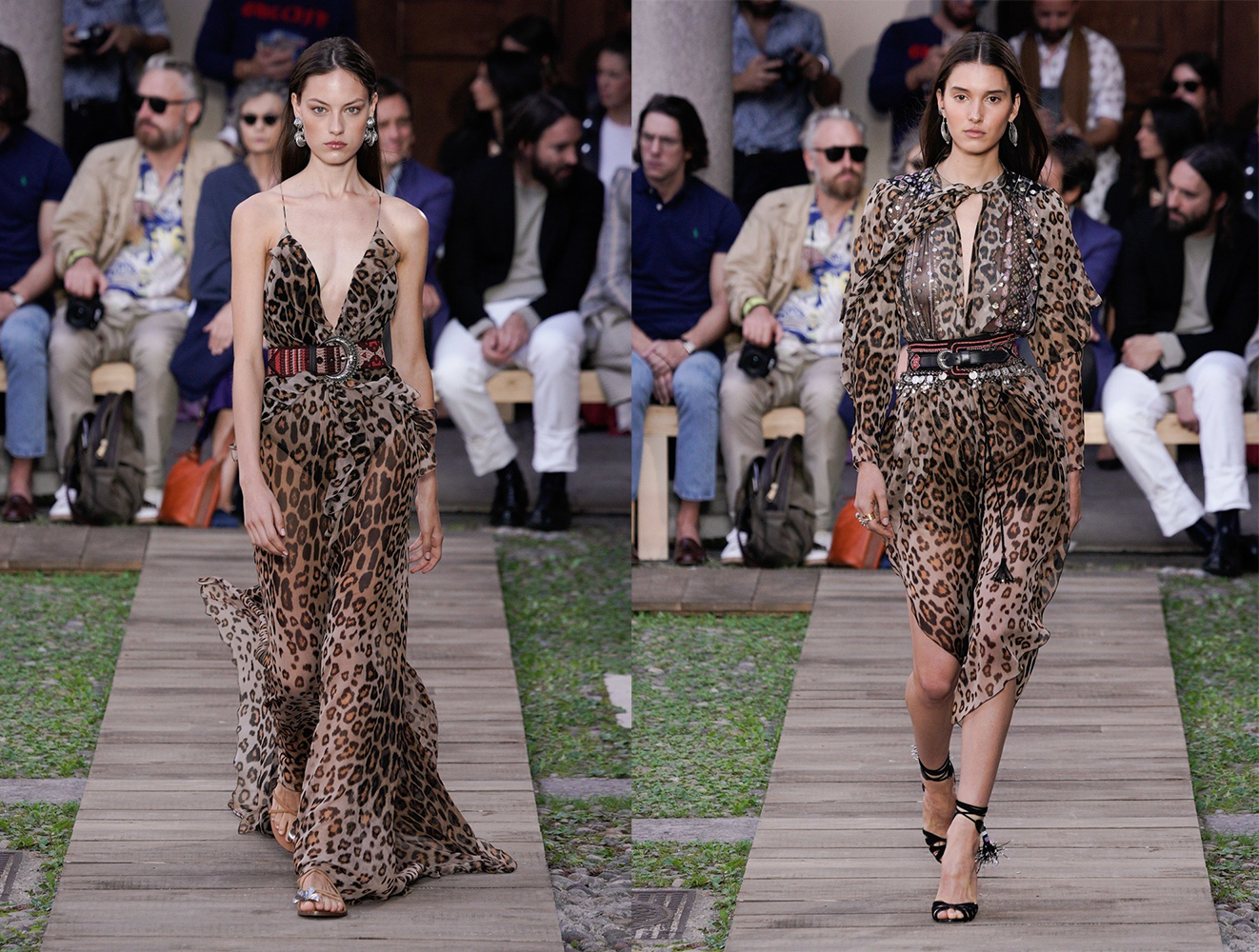 ETRO TRENDY – JAR/LETO 2020
Trendovou letnou novinkou 2020 sa túto sezónu stala Etro košeľa, krajčírstvo všeobecne, ktoré zahŕňalo elegantný a sezóne nepodliehajúci trojdielny oblek v brokáte a svetre s multitextúrou, zdobeniami a lemami.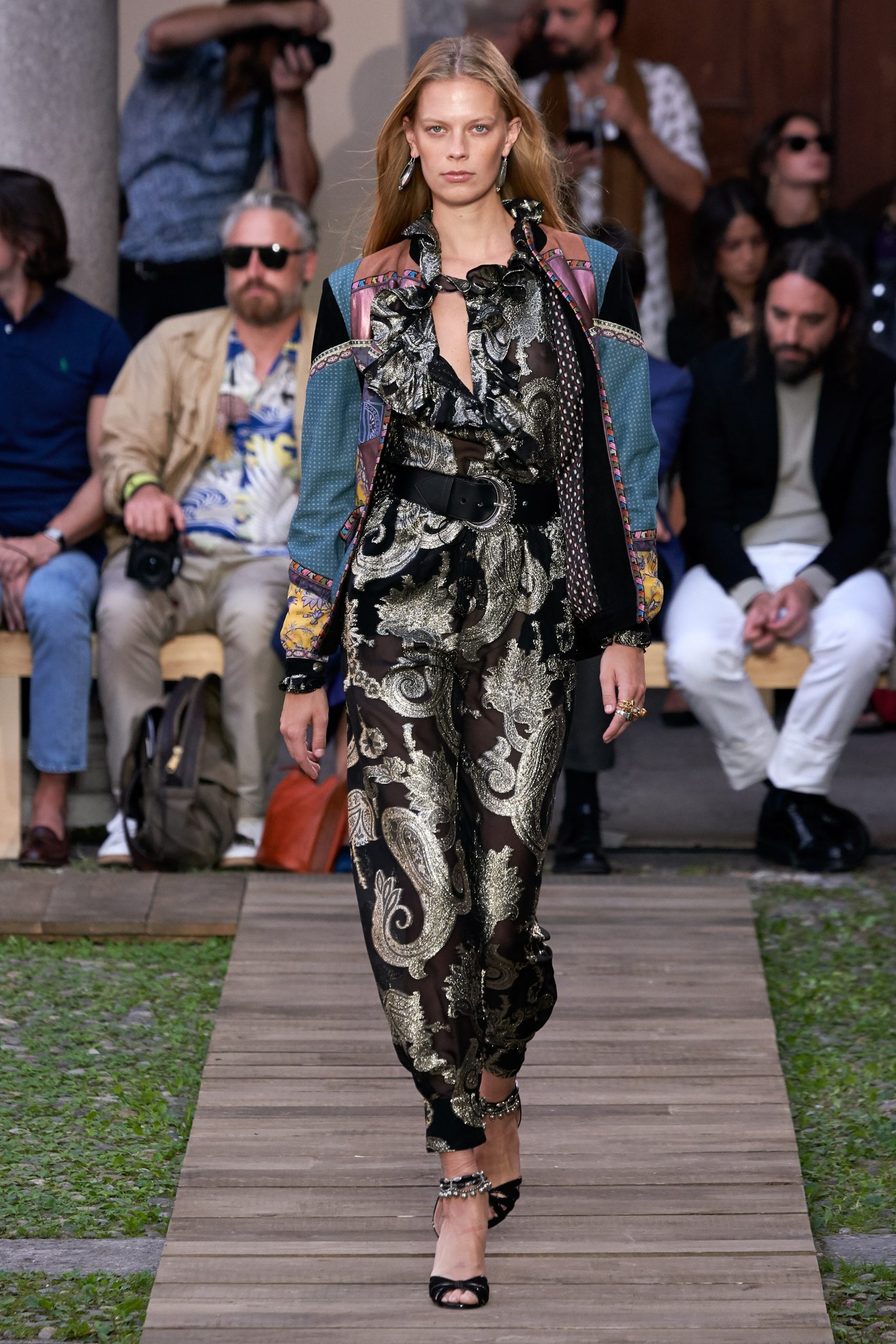 Pletené Etro kabáty boli neobyčajné a opäť aktuálne – remeselnícky spracované a o to viac sa stali obdivuhodným zberateľským kúskom.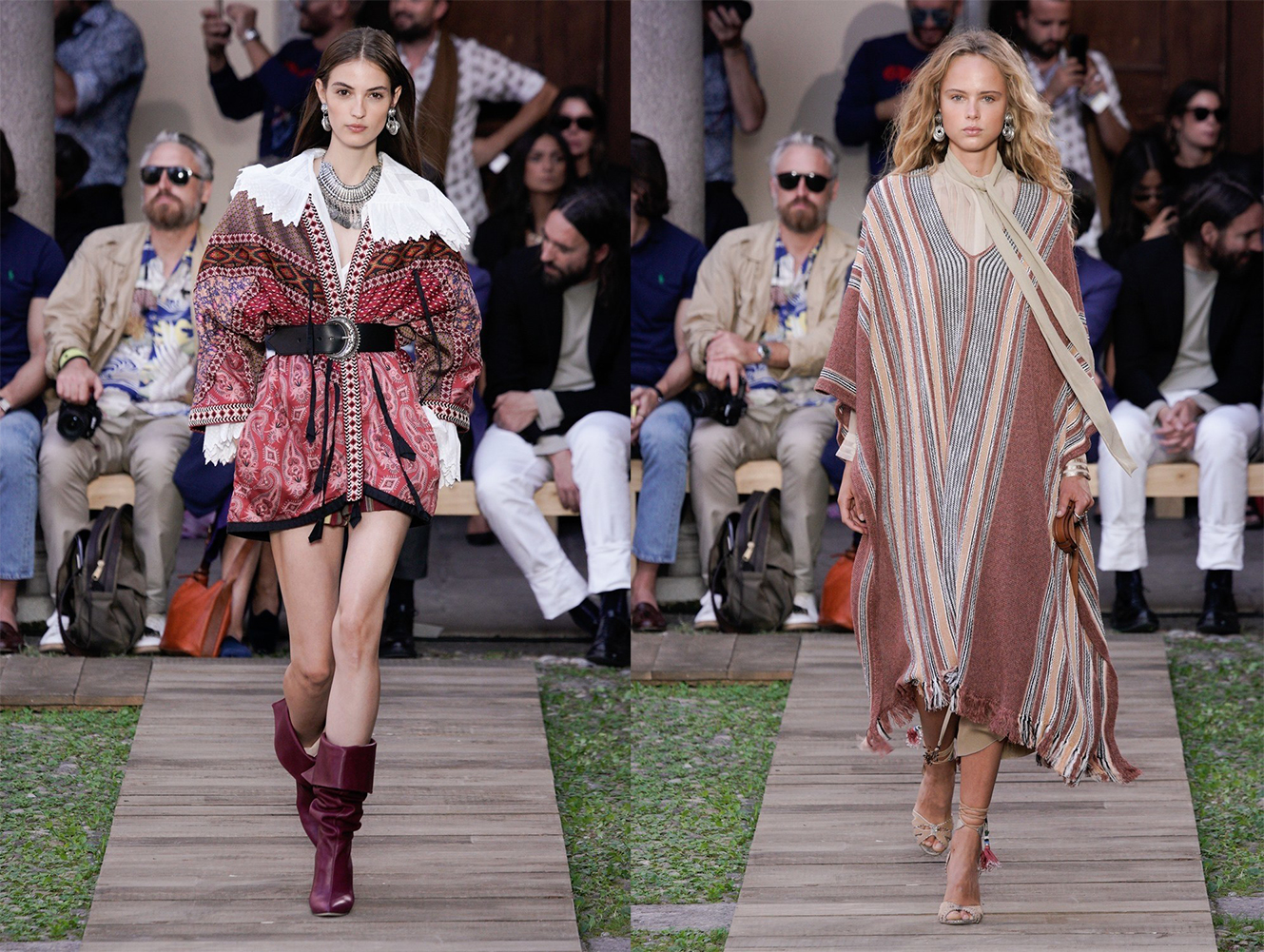 Prehoďte si jeden skrz šaty počas sviežej letnej noci pre extra teplý pocit a pohodlie a budete sa stále cítiť chic a originálna.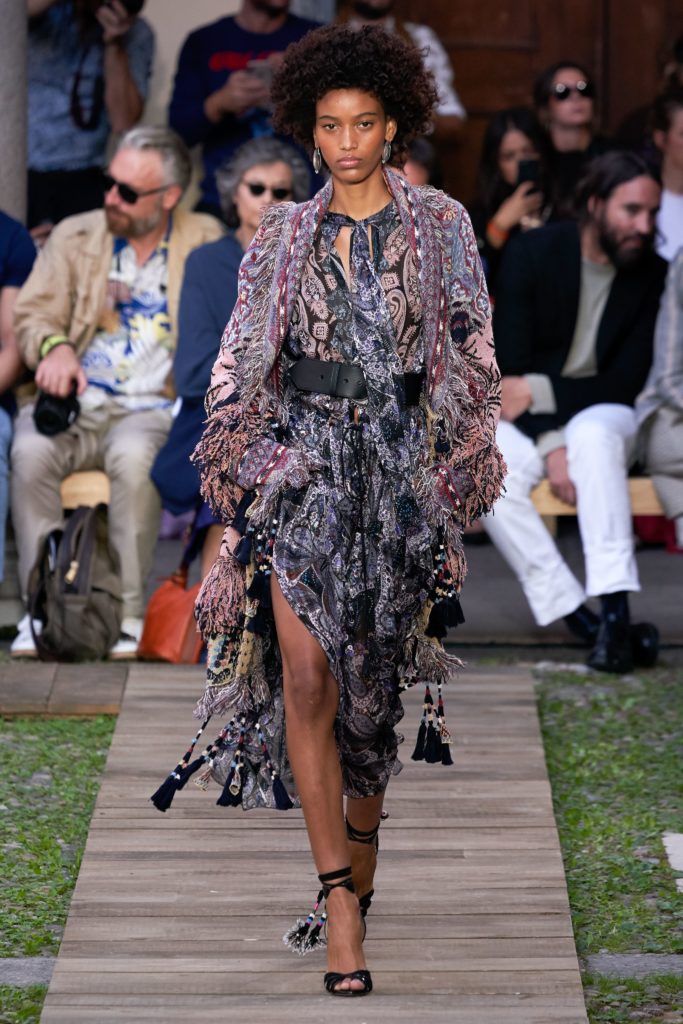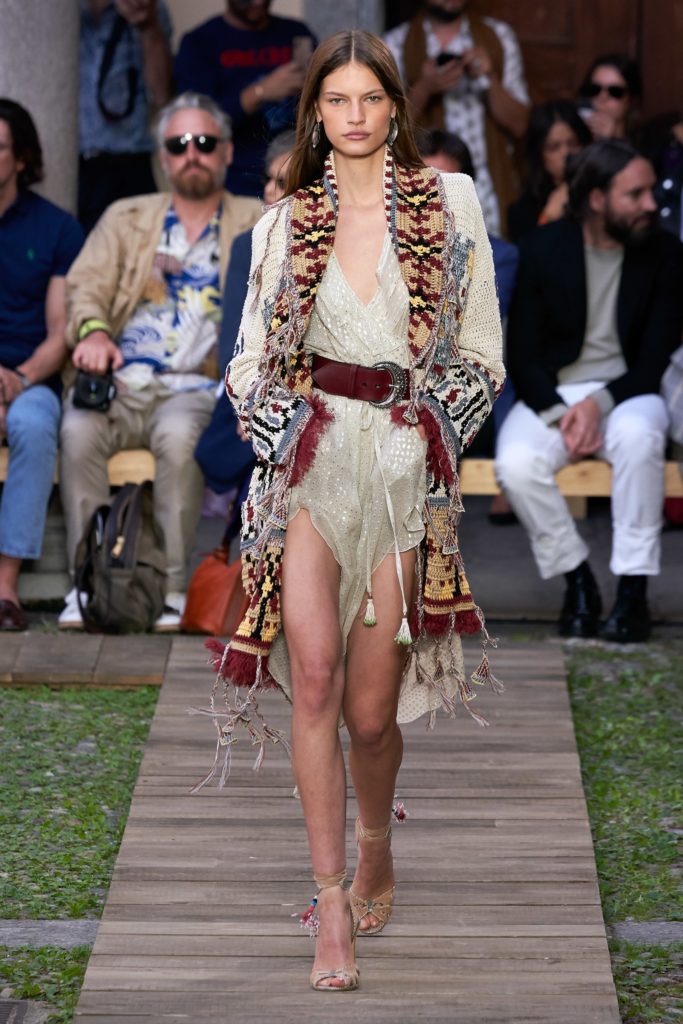 Prehoďte si iný cez pruhované tričko a pánske rifle a budete sa cítiť ako najštastnejšie žijúce dievča, ba zaraz omladnete.
A potom už sa len smelo vydať na cestu balónom na ostrovy. Šťastnú cestu a pohodlie v najnovšej kolekcii vám zaželá značka Etro.
zdroj obrázkov: Vogue , getty images, imaxtree, Etro