Aj na Slovensku máme niekoľko módnych podujatí, ktoré sa snažia zviditeľniť slovenskú módnu scénu. Šikovných módnych návrhárov máme viac než dosť, vzhľadom na náš malý trh a tak sa postupne vytvorili platformy pre ich prezentáciu. Módnou alternatívou k bratislavským módnym dňom konaným v hlavom meste Bratislava na Slovensku, je aj podujatie s názvom Fashion LIVE s podtitulom Slovak Fashion Week Iniciative, ktoré už zahájilo svoj šiesty ročník. Manažérkou tohto podujatia je pani Zora Husarčíková a momentálne podujatie funguje v prerobených priestoroch budovy Starej Tržnice na námestí SNP v Bratislave aj pre širokú verejnosť. Ja som sa na túto módnu akciu akreditovala na všetky tri dni s cieľom zhliadnuť aj našu a českú módnu tvorbu a tiež pre porovnanie po nedávno skončenom Milan fashion Weeku, pred ním Vienna Fashion Weeku a následne Paris fashion Weeku. Bola som sa tu pozrieť už po tretíkrát, naposledy detailnejšie v roku 2016 a tak som sa snažila využiť vhodný čas konania sa akcie v mesiaci október po všetky tri dni. Videá a fotografie z tohto aj minulých ročníkov nájdete na facebook stránke blogu s názvom Mya Mirell Fashionista. Články z uplynulých ročníkov tu na blogu v histórii.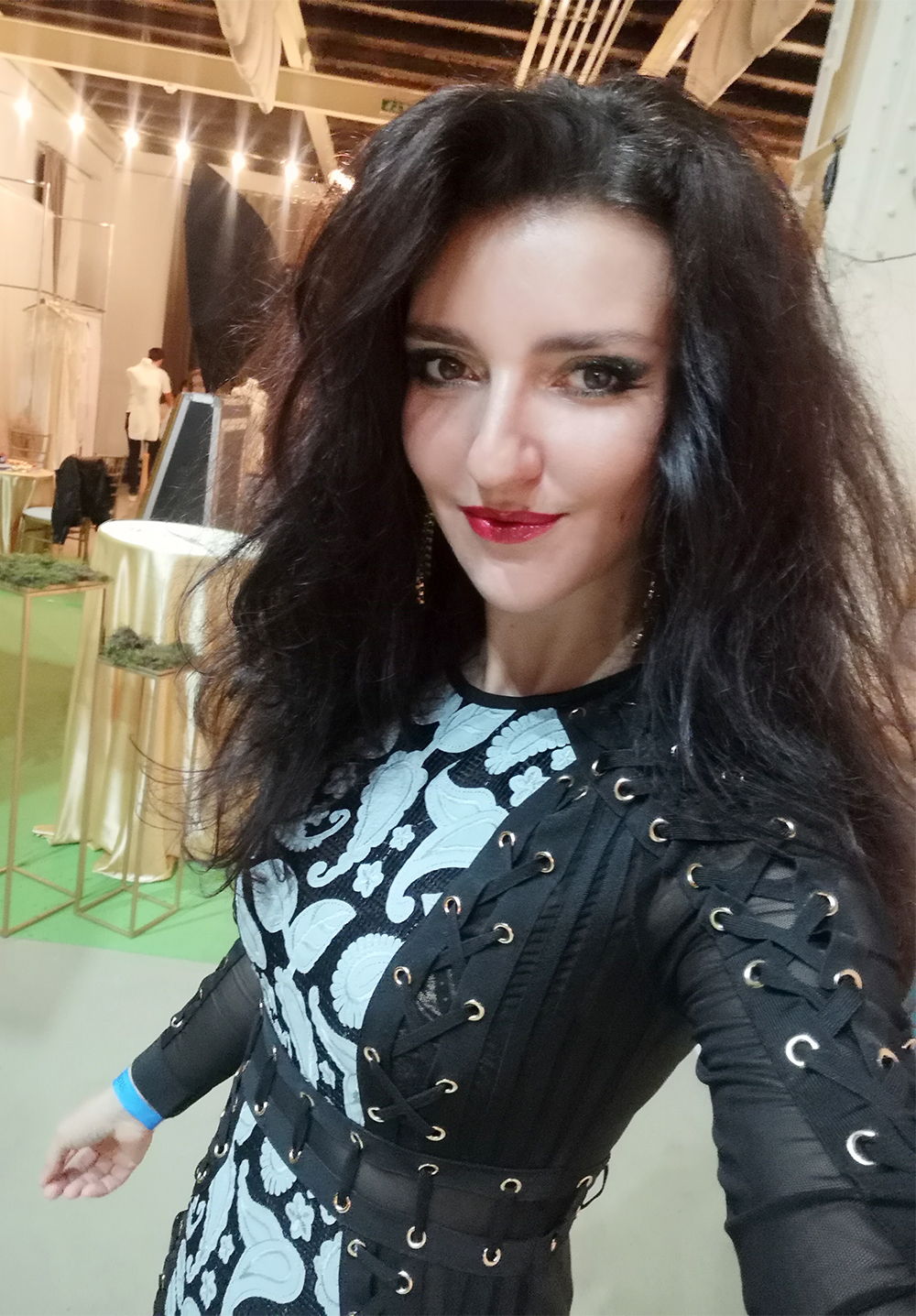 Tento trojdňový slovenský maratón módy ašpiruje a chce sa pripodobniť podobným európskym módnym podujatiam. Za cieľ si dáva zviditeľniť slovenskú a českú módu, dizajnérov, snaží sa o vyslanie signálu do sveta, že aj slovenská móda existuje ! A to je dobré. Myslím, že z roka na rok sa úroveň posúva ďalej, ako som mala možnosť vidieť a zhodnotiť tento VI. ročník, aj čo sa tvorby dizajnérov týka, aj organizačno-prípravných procesov celej akcie. Možno trošku predsa len stále pokrivkáva organizácia, usádzanie hostí, kde zvykne bývať chaos a nekázeň, ako hovoria bratia Česi, zažili sme znova, ale verím, že sa tieto problémy po ich opätovnom vyplávaní na povrch vychytajú. Nie je milé, keď sa stane ako mne strašlivá udalosť, kedy hosteska neprofesionálnou angličtinou so šokujúcim prekladom, slovami You have to get out of this place, v čase prestávky, ouč !!! vykázala z miesta zahraničných hostí, s ktorými som bola na akcii v minulosti. To trošku aj zabolí, aj človeka zapýri aj za ňu aj za nás.
Ale naspäť k Fashion LIVE. Tento módny event je skvelým signálom pre odbornú verejnosť, širokú verejnosť, predajcov, organizácie, bez ktorých by módna scéna vzájomným spolupôsobením nemohla napredovať a fungovať. Zlučuje ich, dáva im spoločný priestor pre komunikáciu a najmä odkazuje, že slovenskú módu, ktorá má jasnú víziu, treba ľuďom viac priblížiť. Ostatne dizajnéri si zaslúžia podporu, prezentáciu, platformu, kde sa budú môcť ukázať v plnej svojej kráse a Fashion LIVE módne podujatie takéto podmienky dokonale spĺňa. Za čo treba poďakovať a zatlieskať samotným organizátorom, tvorcom tejto idei a manažérke, pani Zore Husarčíkovej. Koncepcia má za cieľ dať dokopy kvalitný team ľudí a pripraviť profesionálnu módnu scénu – s dobrými návrhármi v dobrom priestore, za pomoci odborných spolupracovníkov, kam spadá ozvučenie, choreografia, osvetlenie, modelky a modeli, zabezpečenie stylingu modeliek, produkční pracovníci a ostatní, ktorí sa podieľajú na tomto kreatívnom módnom podujatí. Prehliadkový priestor budovy Starej Tržnice je obohatený o skvelý priestor galérie, ktorá býva využitá na prezentáciu rôznych predajcov a teda praktickú rovinu módneho priemyslu. Nie je to vcelku ľahká úloha, zosúladiť všetky tieto aspekty k správnemu nastaveniu platformy pre slovenskú módnu prezentáciu, ale myslím si, že sa to organizátorom tohto podujatia Fashion LIVE bravúrne podarilo. Respect !
Naša módna scéna má potenciál, je životaschopná, konkurencie schopná, má čo ukázať, to je viac než jasné, len všetko snaženie je limitované a visí na finančných možnostiach. A to aj čo sa takýchto akcií týka. Módni návrhári sa vrámci svojich možností teda snažili ukázať zo seba to najlepšie, čo sa im aj podarilo. Bolo by tiež viac než žiadúce poskytnúť každému k tvorbe aktívne podporné fondy.
K stručnému všeobecnému zhodnoteniu tohto ročníka poviem, že sme videli zaujímavé módne kolekcie, každý z dizajnérov predviedol štýl tvorby podľa svojej momentálnej vízie a priblížil divákom kolekciu svojím podaním. A že dosť rozdielnym, to bolo len na príkrasu a obohatenie celého vydareného módneho podujatia. Kvalitný catwalk závisí však tiež od rôznych aspektov, odborníkov, financií. Videli sme rôzne choreografie, niektoré sa viac, iné menej vydarili, niektoré modelky nevedeli chodiť, čo nie je nič nevídaného, niektoré sa netrafili do rytmu, miestami došlo k nepatrným sklzom a kolíziám. Ale aj to patrí k módnym prehliadkam. A najmä po takýchto udalostiach prahne bulvár. Ale to nie je zámerom tejto akcie. Vyzdvihnúť treba každopádne nápadité prevedenia a hudobnú zložku jednotlivých prehliadok, či teatrálne catwalk predvedenie, choreografiu módnych show, ktoré boli vcelku zaujímavé a dokážu sa priblížiť svetovým módnym mólam. Samozrejme sa podujatie nejde hrať na Paríž, Miláno či New York, ale niektorí naši módni návrhári by vedeli obstáť aj na takýchto svetových týždňoch módy. Podstatou Fashion LIVE módneho podujatia, ako som pochopila, je dať priestor kvalitným a unikátnym módnym kolekciám, zaujímavým návrhárom s cieľom podporiť celkovú podstatu módneho priemyslu. Čo viac si priať. Už len tie chýbajúce financie.
Slovenská módna scéna určite rieši a zápasí s mnohými problémami, ako sa to iste deje aj na scéne českej. U nás je však ešte menší trh, rôzna úroveň módneho dizajnu a akosi sa strácam v množstve podobných módnych podujatí a zrejme organizácií, ktoré nespolupracujú a snažia sa o individuálny úspech. Nemám šancu to stíhať sledovať tu vrámci Slovenska, ale zrejme nám to treba. Možno vrámci malého trhu je to na jednej strane dobré pripraviť množstvo podujatí na prezentáciu slovenských módnych dizajnérov, na strane druhej som nevidela ani v Miláne, ktorého módneho týždňa sa zúčasťňujem, toľko módnych akcií vrámci jedného roka.
Záverom ešte musím vyzdvihnúť osvetlenie, ktoré nebýva ideálne veľakrát ani počas Milan Fashion Weeku, módneho týždňa v mekke módy, čo má za následok, že modely počas catwalku – predvedenia modeliek na móle bývajú prepálené, svetlo preexponované a nedá sa fotiť alebo natáčať a obtiažne vidieť detaily. Svetlo počas Fashion LIVE módneho podujatia bolo naopak vynikajúce a všetky fotografie a videá aj bežným okom sledované prehliadky kolekcií mali výborne svetelné podmienky, bez preexponovaných rušivých momentov. Nie som si istá, či tomu tak bolo aj v minulosti, tam som bola naopak prítomná hore v galérii a veľmi dobre sa mi sledovalo prehliadky aj odtiaľ, čo však teraz nastavenie scény do kruhu s padajúcimi dizajnovými oponami zo stropu nedovoľovalo a bránilo v dobrom výhľade. Scéna usporiadaná do kruhu však naopak vyhovovala dizajnérom, ktorí mohli do detailu predviesť svoje modely a prehliadka tak trvala o čosi dlhšie, ako tomu býva zvykom pri pozdĺžnom priestore. Viac o jednotlivých dňoch a návrhároch sa už dočítate v článkoch nasledujúcich.
Facebook: Mya Mirell Fashionista