Fendi kolekcia Jeseň / Zima 2020 – 21 – silná fúzia ženskosti nabitá emóciami a rituálmi, Milan Fashion Week, Móda Ženy, časť I.
Značka Fendi prináša zimnú sezónu 2020 – 21 to najlepšie a najvycibrenejšie z talianskeho štýlu. Silná ženskosť s fúziou budoir štýlu a extravagancie sa snúbi v novej kolekcii FENDI – Jeseň/Zima 2020 – 21, ktorá bola predvedená počas zimnej sezóny Milan Fashion Weeku, Móda Ženy.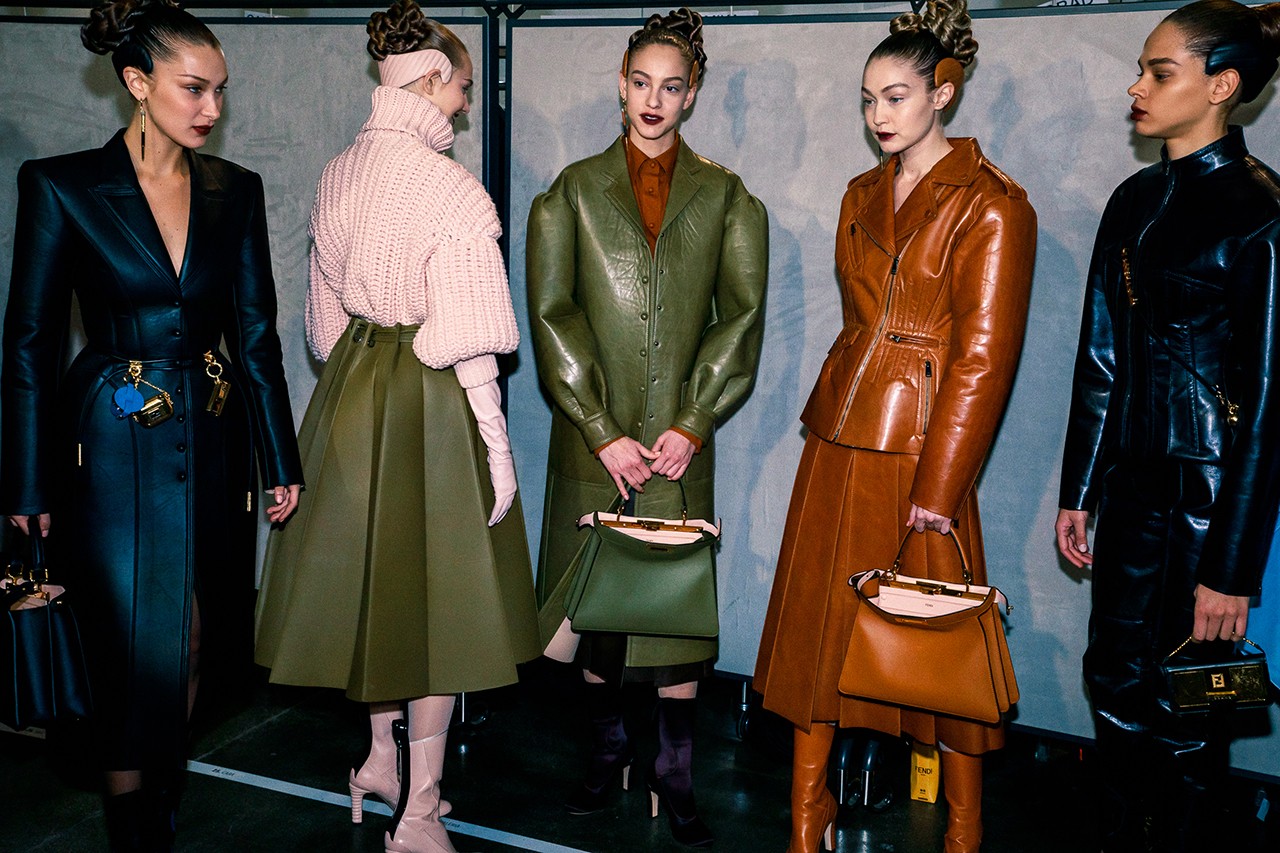 FENDI – NOVÁ ÉRA MÓDNEHO DOMU
Kreatívna riaditeľka módneho domu Silvia Venturini Fendi sa v dizajne pre zimnú sezónu ponorila do dvojakej osobnosti ženy Fendi mapovaním zvláštností potenciálu jej ženskosti. S perfektnou súhrou štruktúry a jemnosti, je
kolekcia posolstvom dnešných žien, ktoré sú stelesnením oboch čŕt – úprimné a hravé.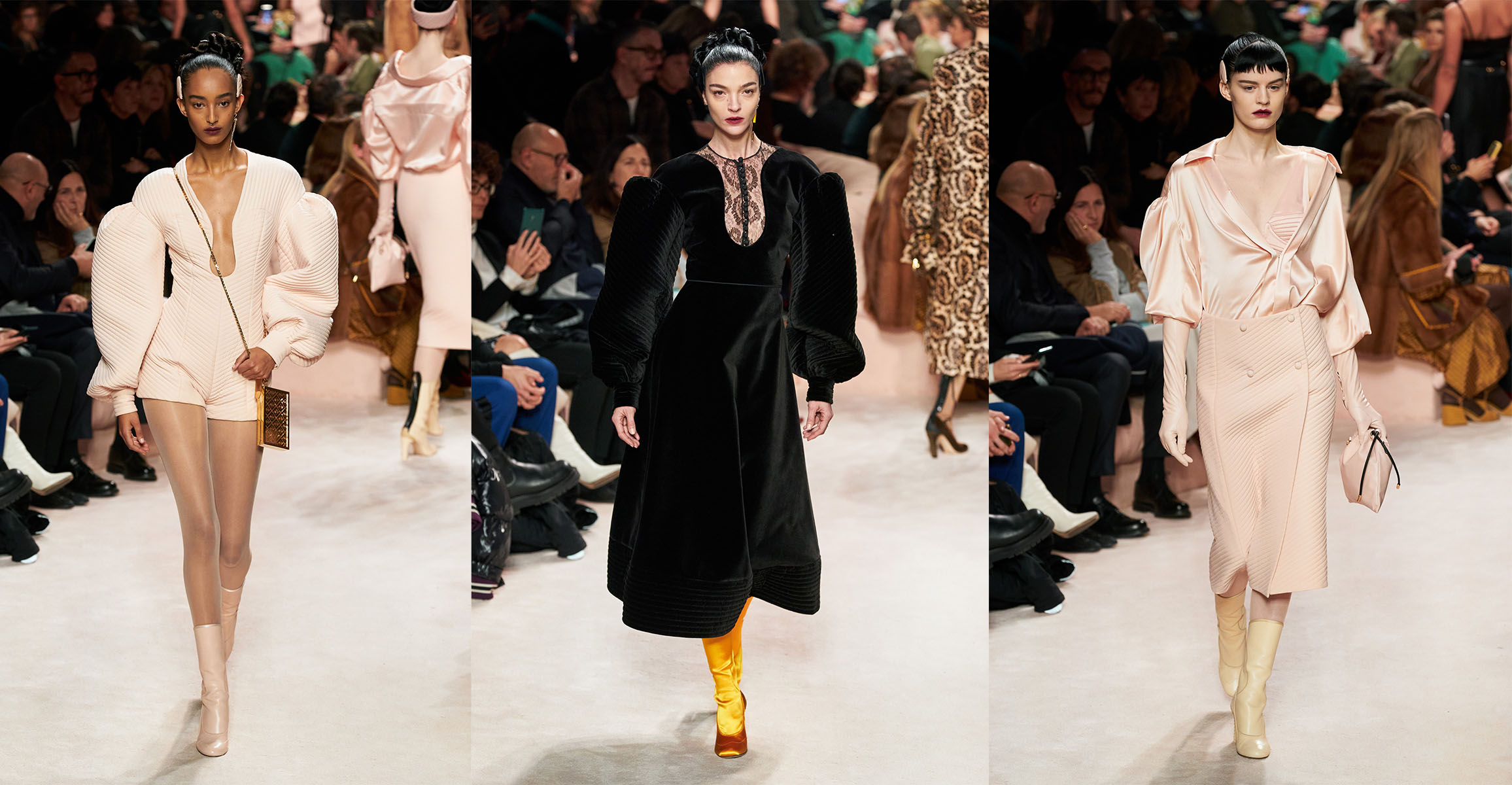 Prevratná koncepcia jemnej sily je prepletená budoir štýlom a nabitá emóciami a rituálmi.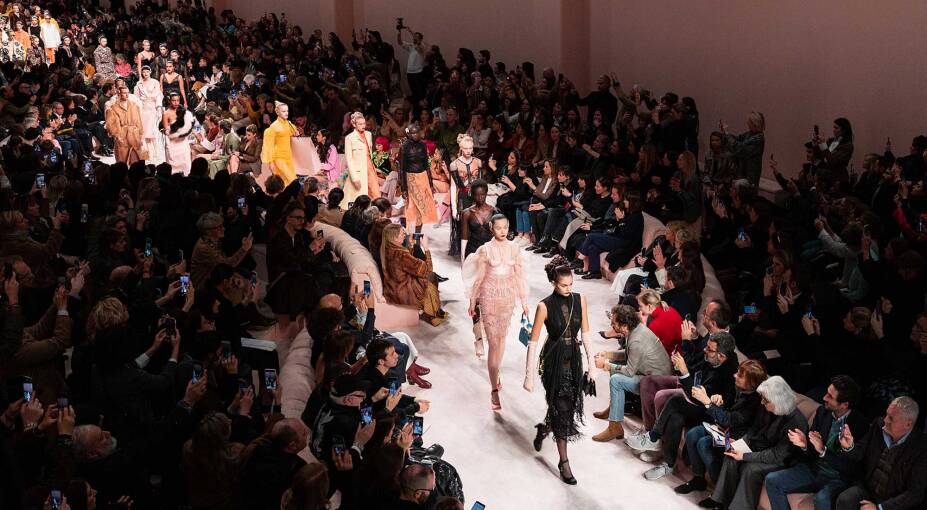 Silvia Venturini Fendi, ktorá po smrti legendárneho módneho génia Karla Lagerfelda stojí na čele módneho domu, dala vo štvrtok večer počas Milan Fashion Weeku (Mfw, 02/2020) na móle prednosť inkluzívnosti so zohľadnením rôznych veľkostí a vekových kategórií.
Predvádzali mature modelky Carolyn Murphy a Karen Elson a modelky rôznych tvarov – modelka Paloma Elsesser, čo predznačilo novú éru módneho domu.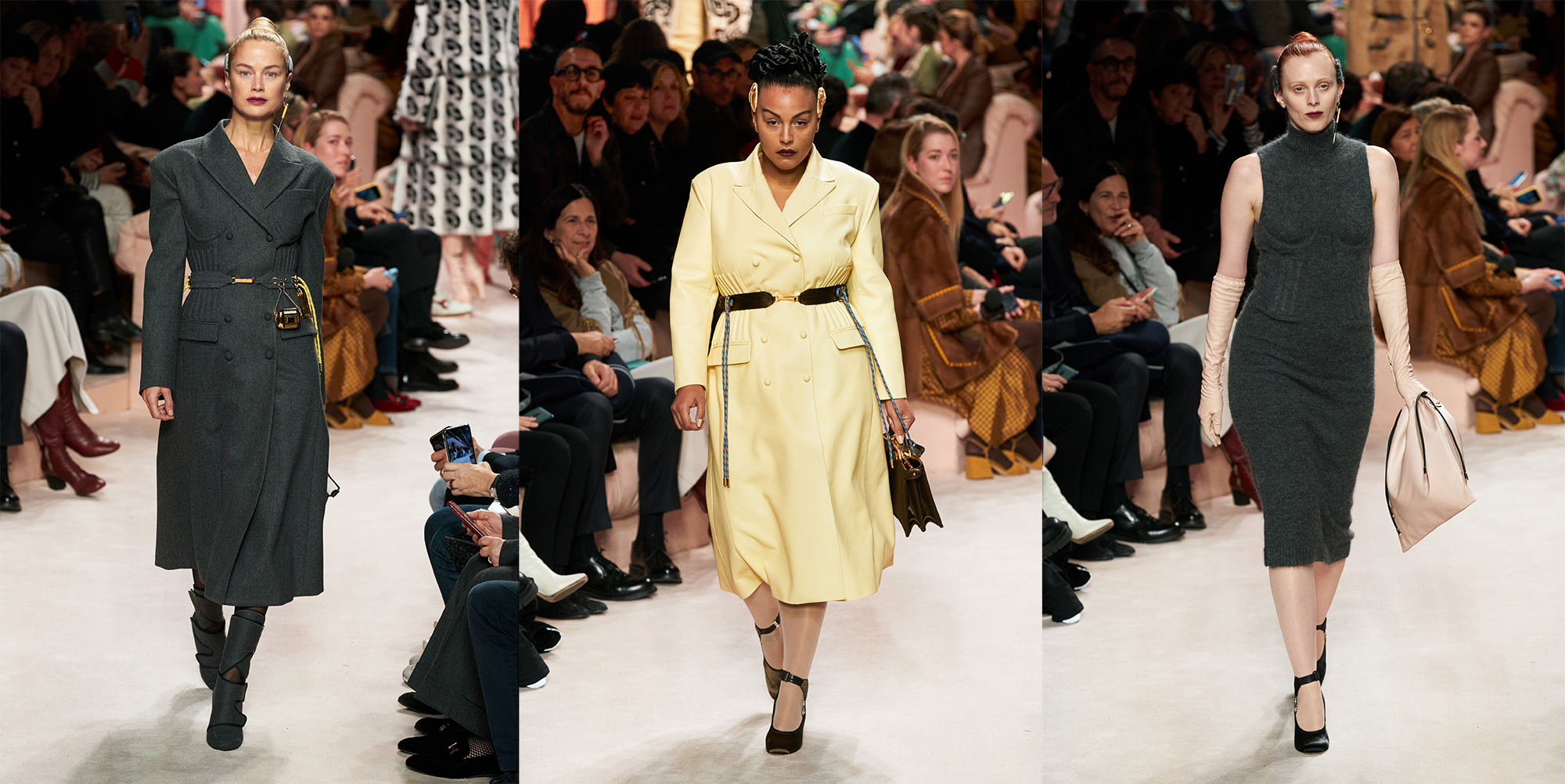 Čo by asi tak na to povedal legendárny dizajnér Karl Lagerfeld, ktorý bol kreatívnou hlavou a srdcom značky dlhý čas ? Ako sa raz sám vyjadril, "Nikto nechce vidieť ženy s krivkami".
"Časy sa menia a on bol vždy pripravený zmeniť svoje názory", povedala Silvia Venturini Fendi v zákulisí pri interview o svojej už druhej sólo kolekcii navrhnutej po smrti módneho mága, milovaného a nezabudnuteľného Karla Lagerfelda.
"Žena, ktorú som chcela obliecť je silná, nezávislá a slobodná, ale v rámci tradičných kódov ženskosti".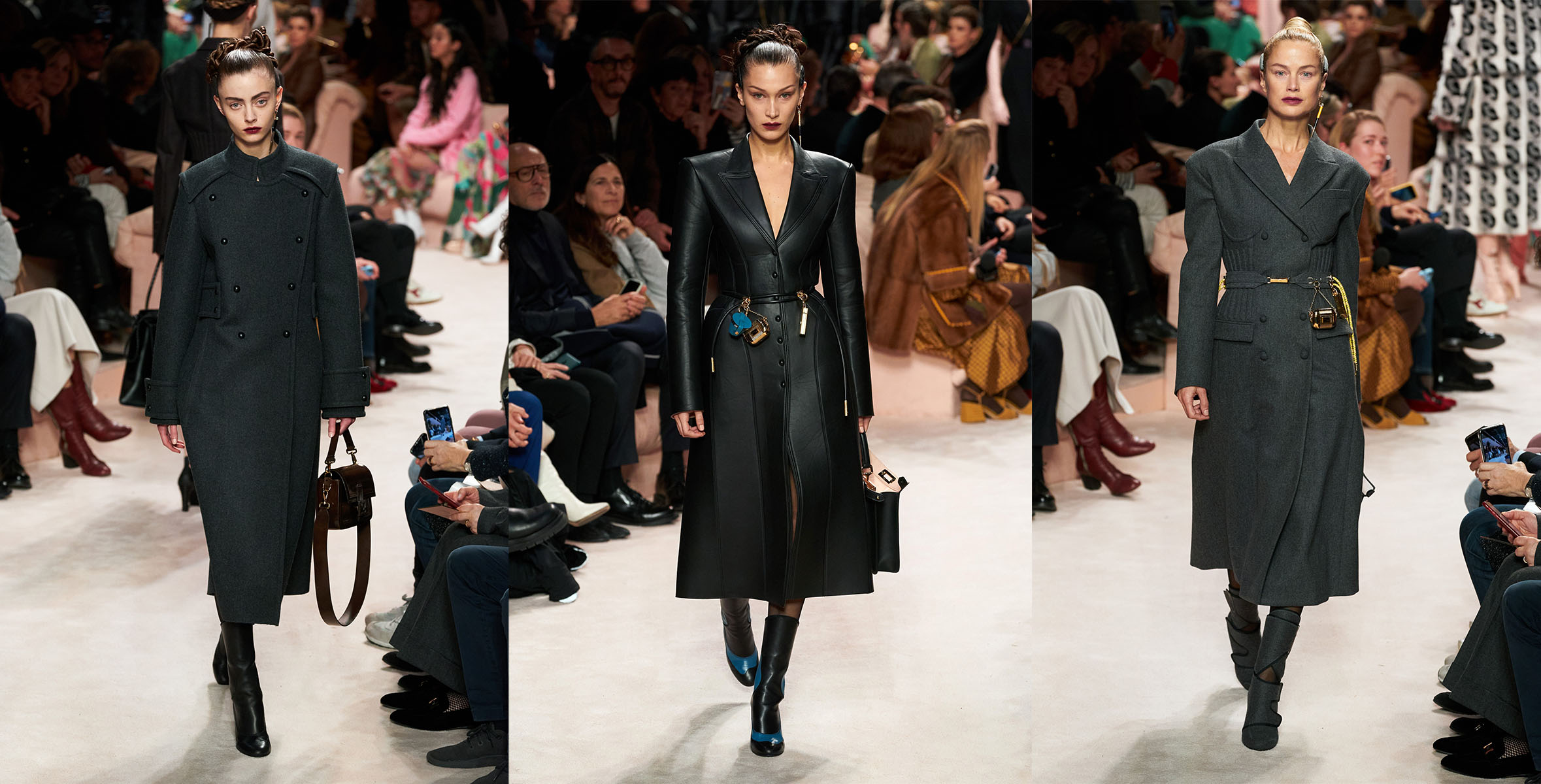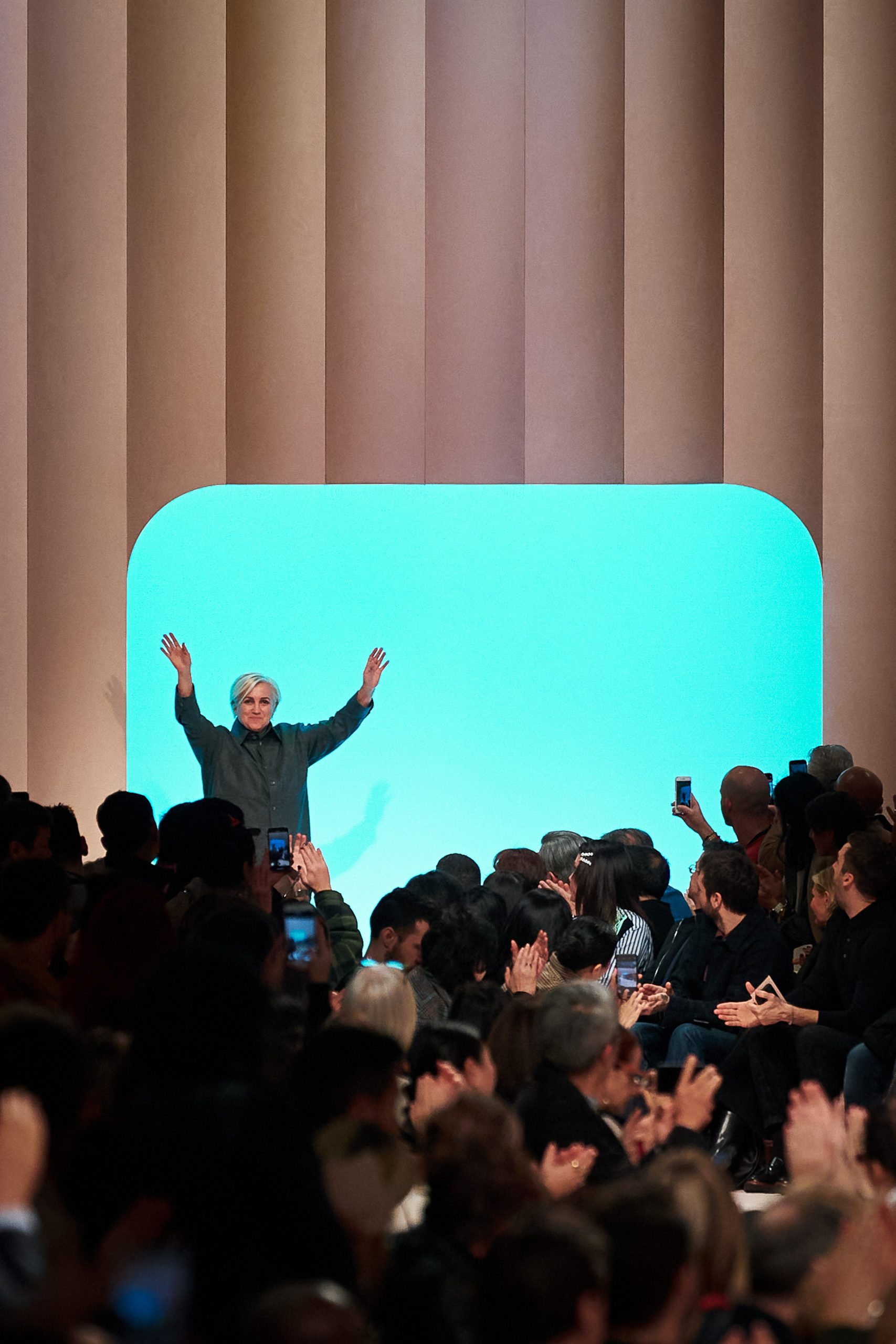 Dizajnérka Silvia Venturini Fendi po skončení módnej show.
Video z módneho show si môžete pozrieť na Facebook stránke blogu: Mya Mirell Fashionista a tiež na Instagrame blog: mya_mirell .
FENDI KOLEKCIA JESEŇ / ZIMA 2020 – 21 – INŠPIRÁCIA BUDOIR ŠTÝLOM A LAGERFELDOVÝMI KOSTÝMAMI
Súčasnou inšpiráciou zimnej kolekcie Fendi sa stal budoir štýl a ženy femme fatale zo strieborného plátna zahŕňajúci tiež Lagerfeldove kostýmy pre film Maitresse.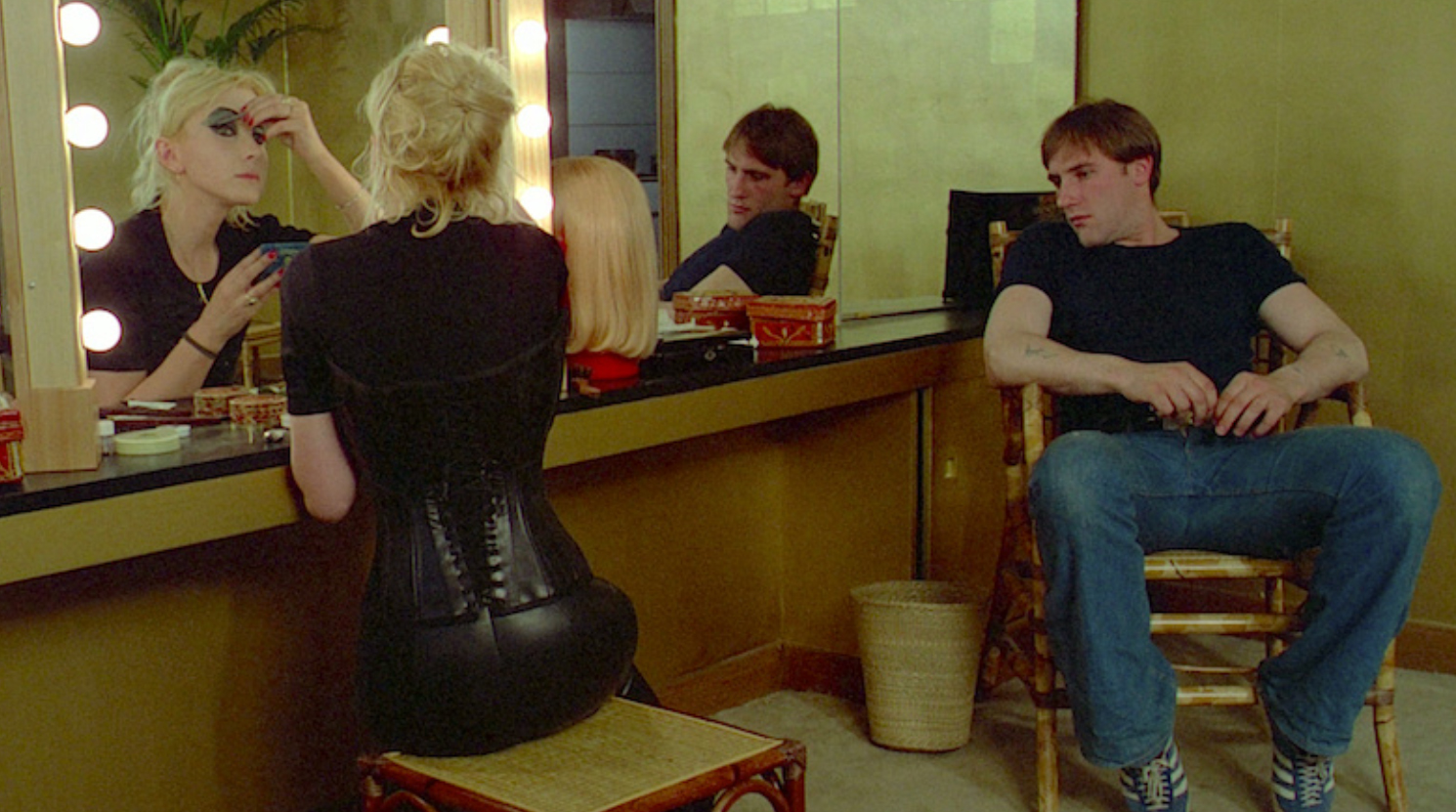 "Bol to film, ktorý vyvolal v tom čase veľký škandál. Je to príbeh ženy žijúcej v Paríži v dvojizbovom byte, ktorá má dve tváre. Vedie veľmi buržoázny a normálny život a na druhej strane je to domina", vysvetlila dizajnérka Silvia Venturini Fendi v početných interview.
Oba príbehy boli vzaté a prenesené do tejto kolekcie , ktorá bola trošku ťažkopádna, ale stále vzrušujúca. Modelky, sestry Gigi a Bella Hadid sa na móle predviedli ako elegantné zvodkyne. Predvádzala aj mladučká Kaia Gerber, dcéra slávnej top modelky z 90. rokov Cindy Crawford (na foto vľavo).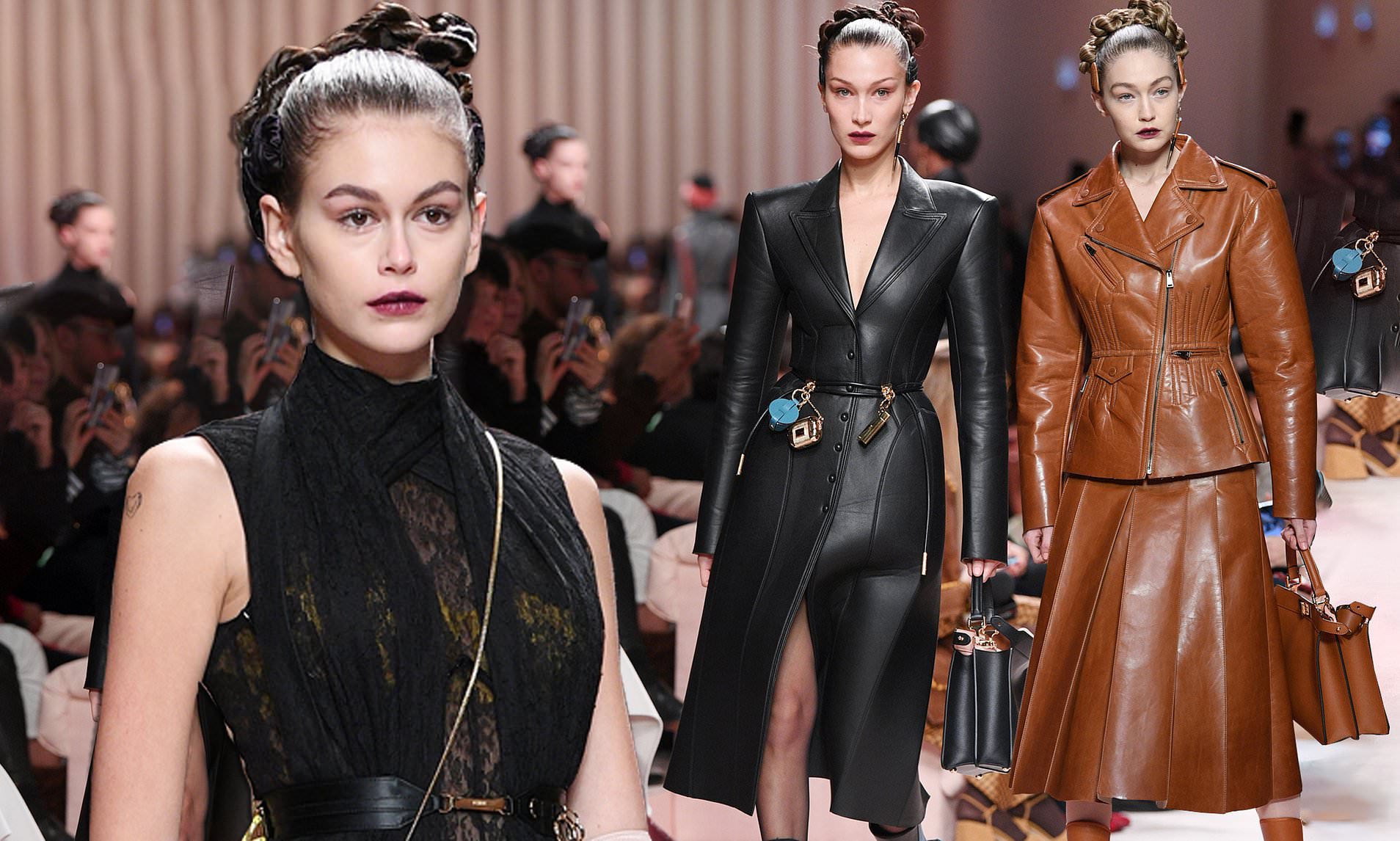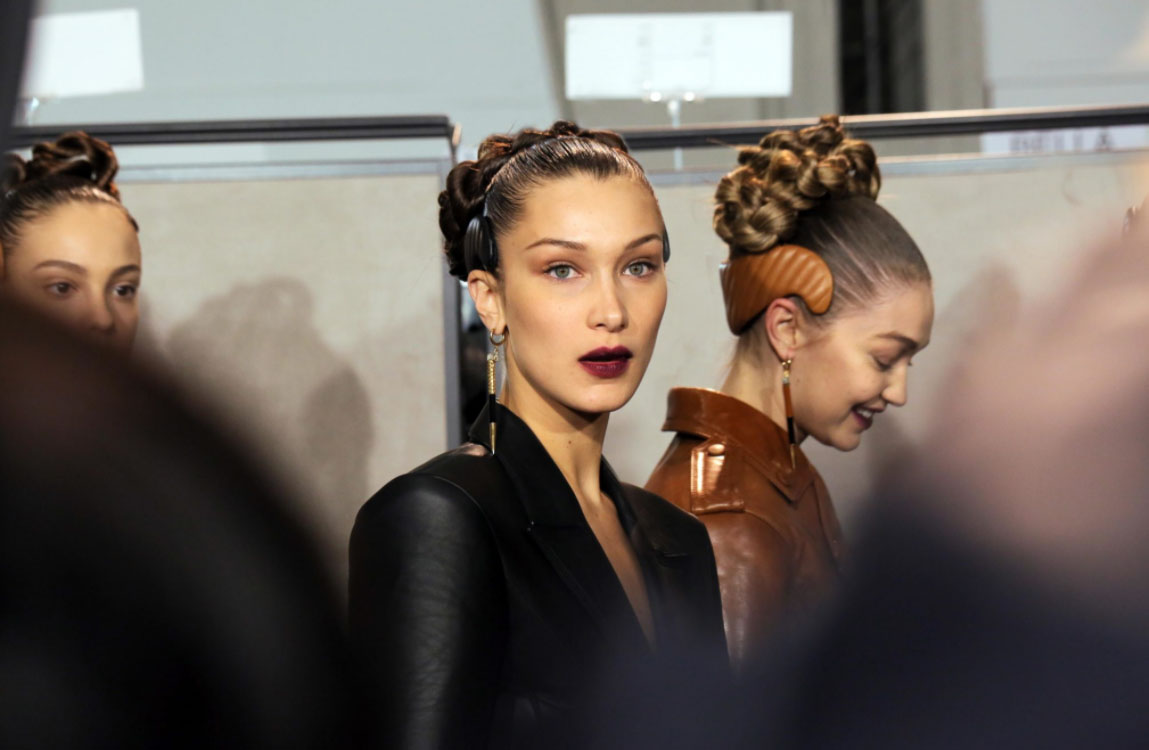 Kolekcia Fendi , Jeseň / Zima 2020 – 21 je celá o okázalej veľkosti. Stelesňuje ženskosť, štýl a luxus. Od extravagantných modelov s nadýchanými a vypchatými rukávmi, sa na móle blysli modelky v elegantných kožených kabátoch.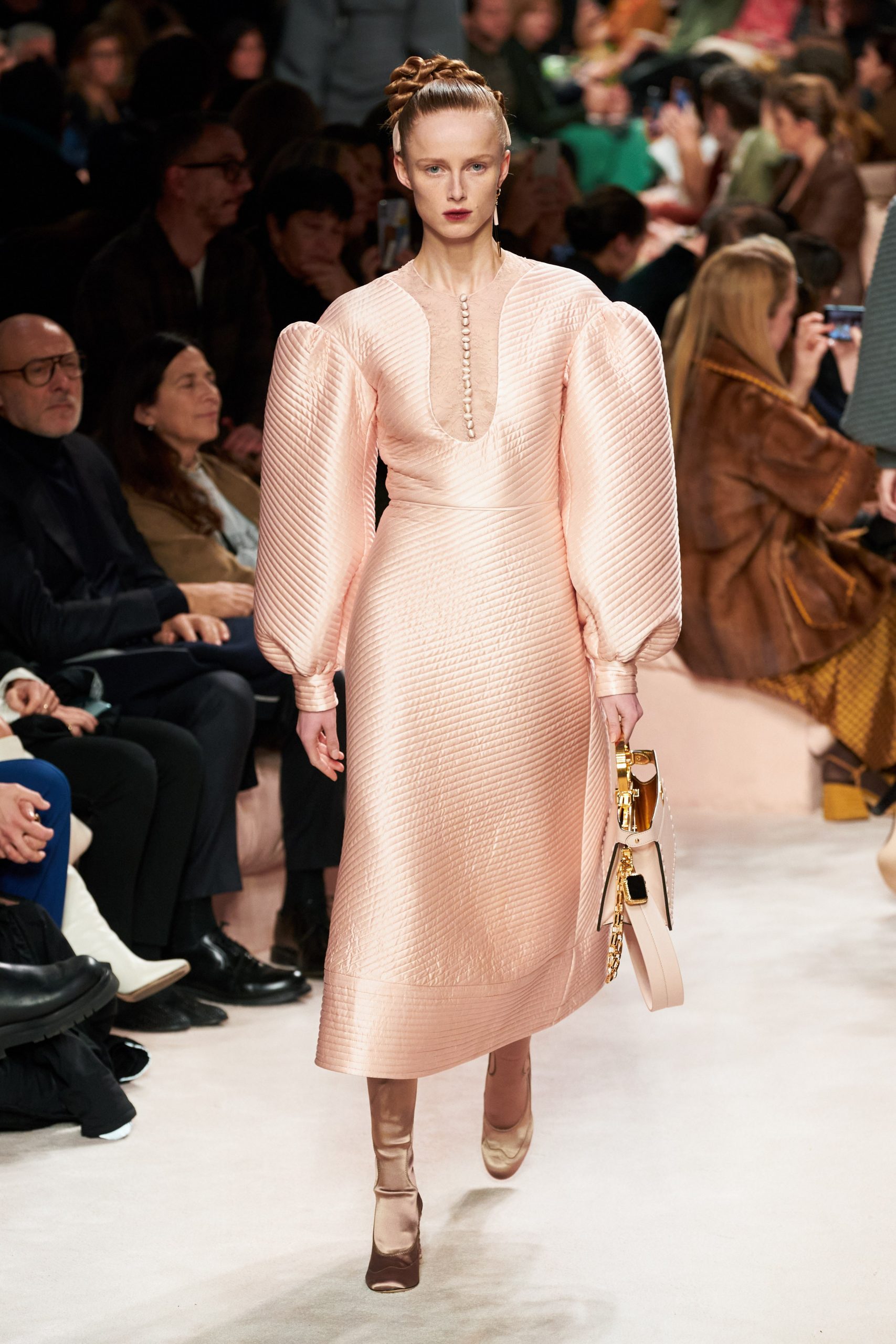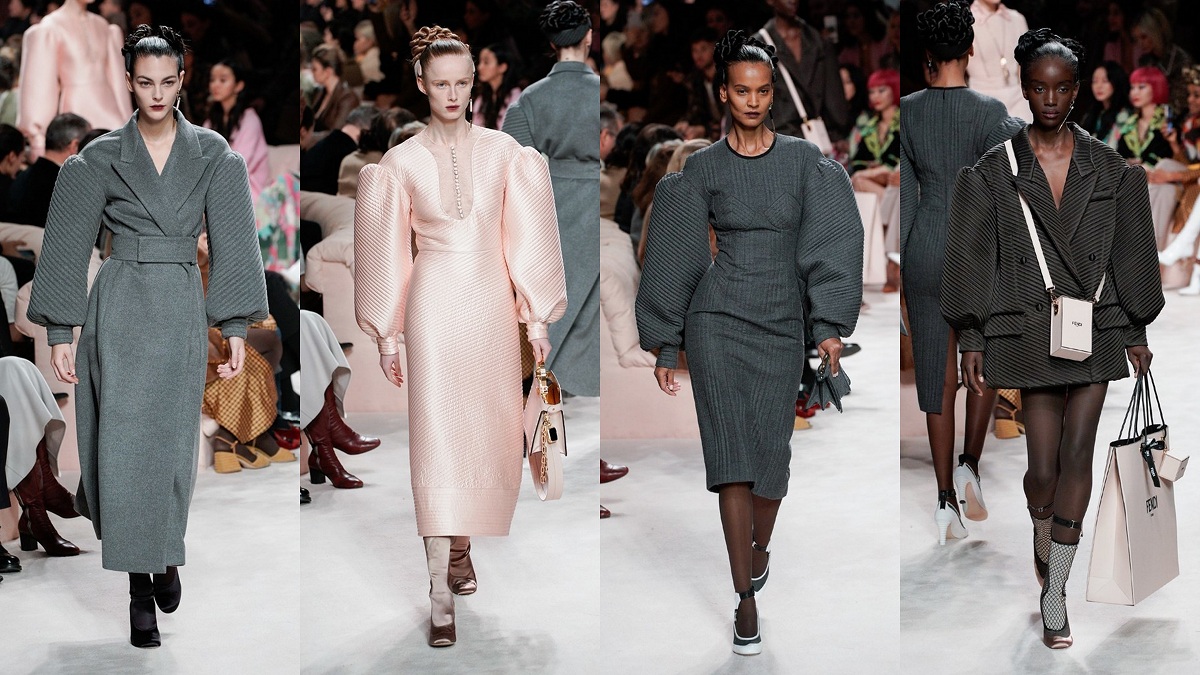 Modelka Bella Hadid v elegantnom kabáte.
Prehliadka kolekcie Fendi sa niesla za znenia live soundtracku Sonoio, elektronického hudobného projektu talianskeho hudobníka Alessandro Cortini.
Na móle sa dôraz kládol na formované ženy, čo sa docielilo nafúknutými a vypchatými rukávmi , priškrtenými a korzetovými pásmi na šedých flanelových kabátoch a blejzroch, ružových šatách, saténových a zamatových modeloch.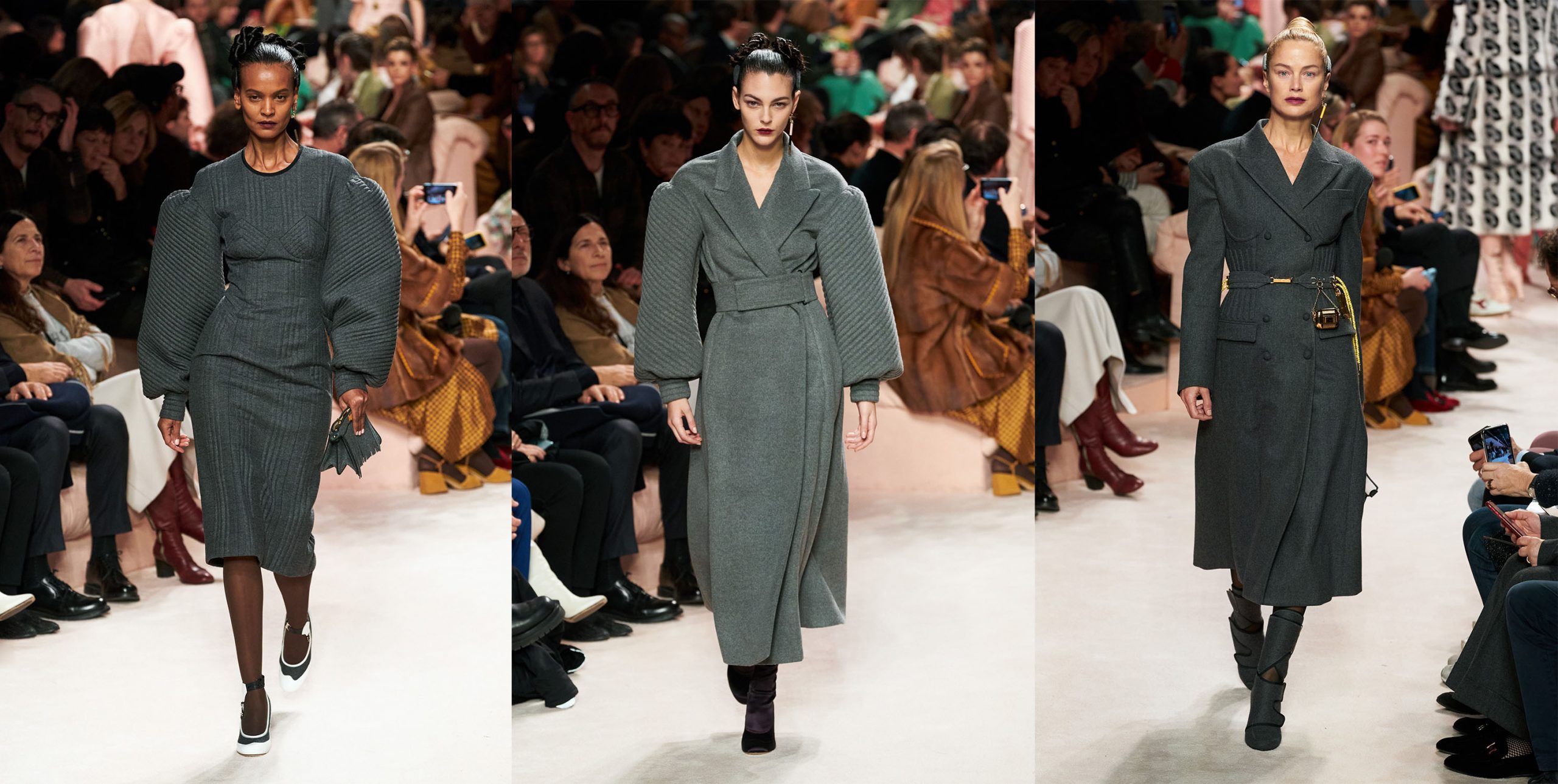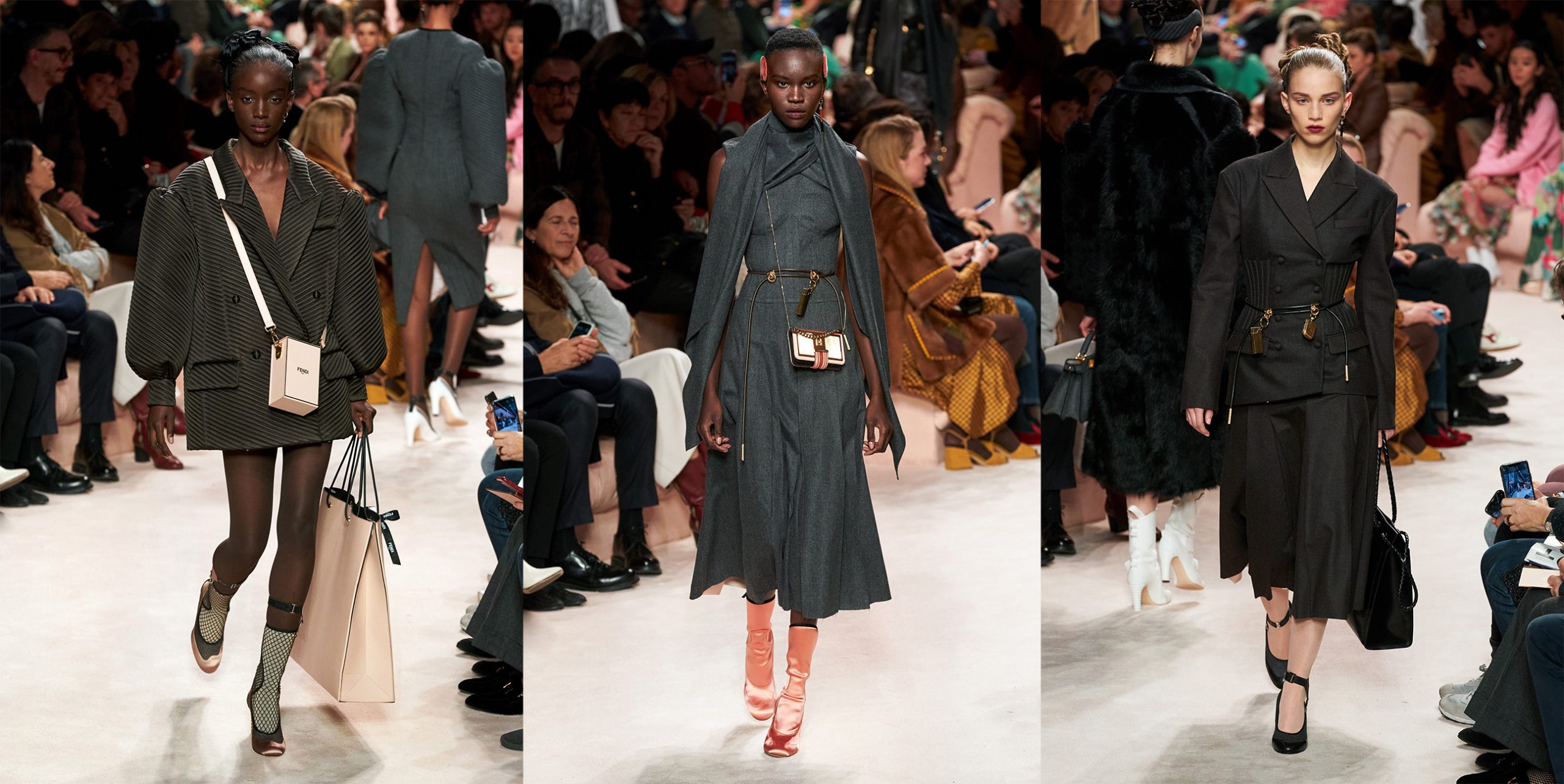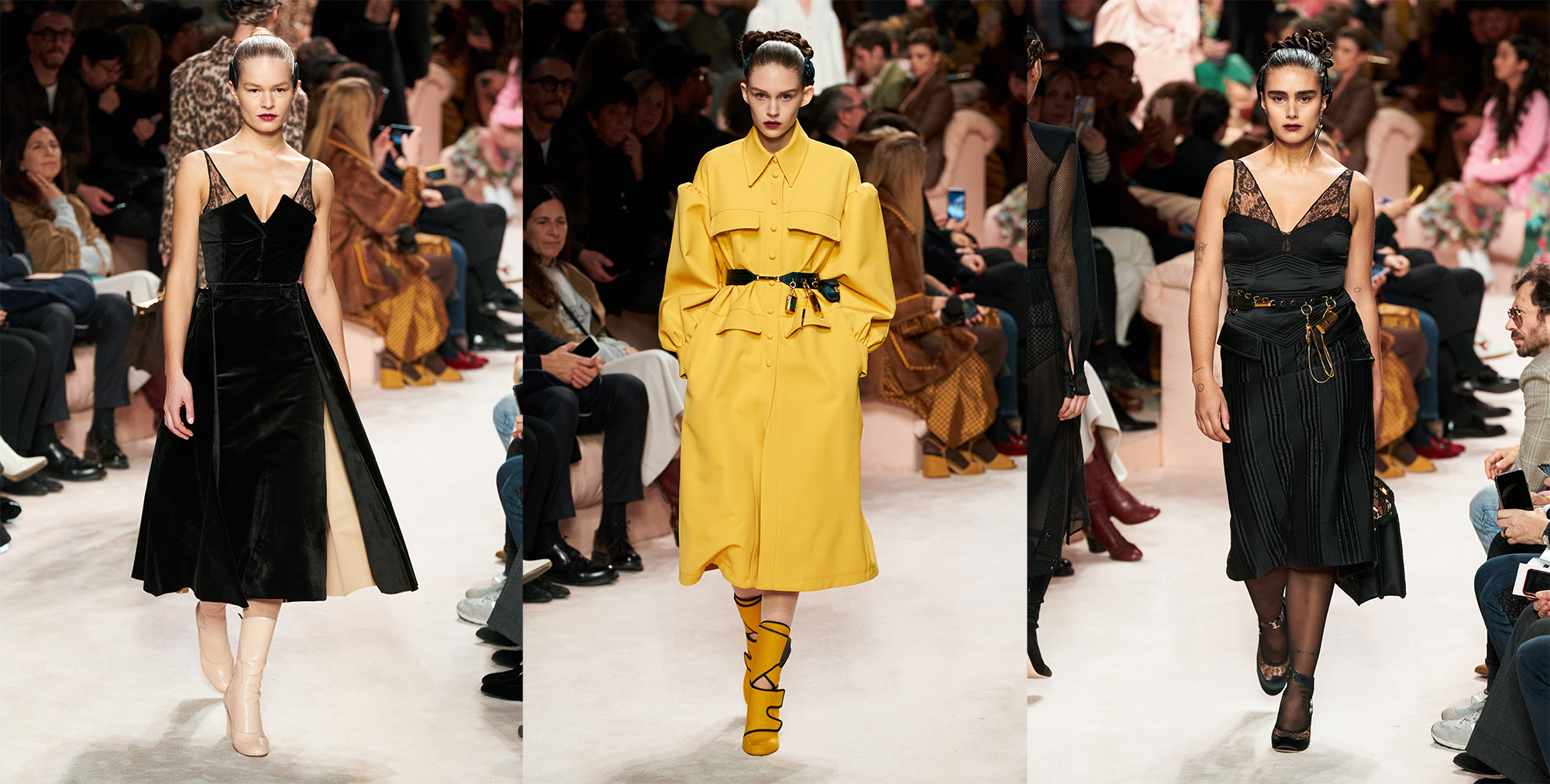 Na večer predstavila značka Fendi viac odhaľujúce lingerie looky , saténové bustier, korzetové poprsnejšie detaily s lemovaním a čipkou, oblečené s lodičkami a podväzkovými členkovými popruhami a čelenkami.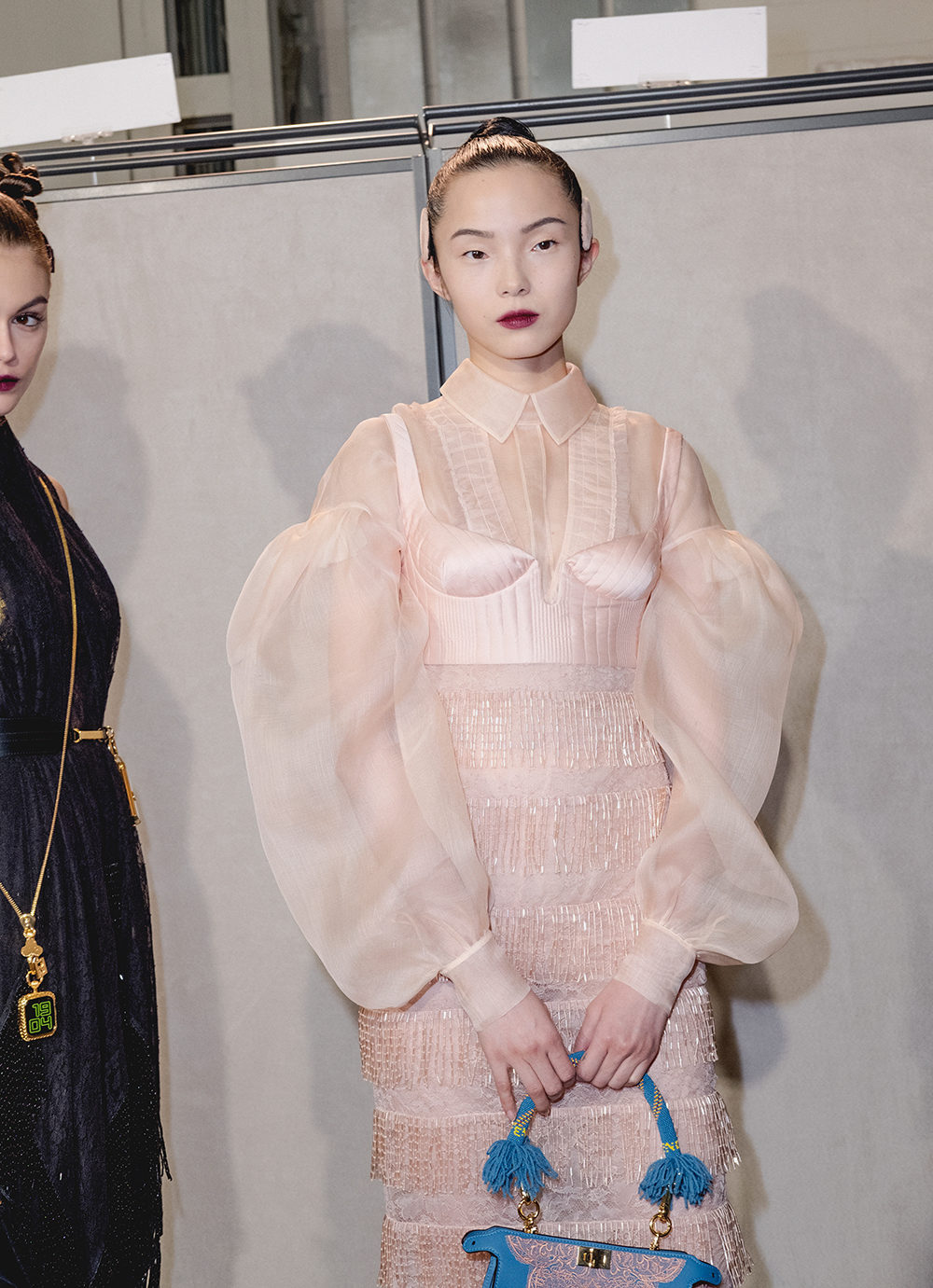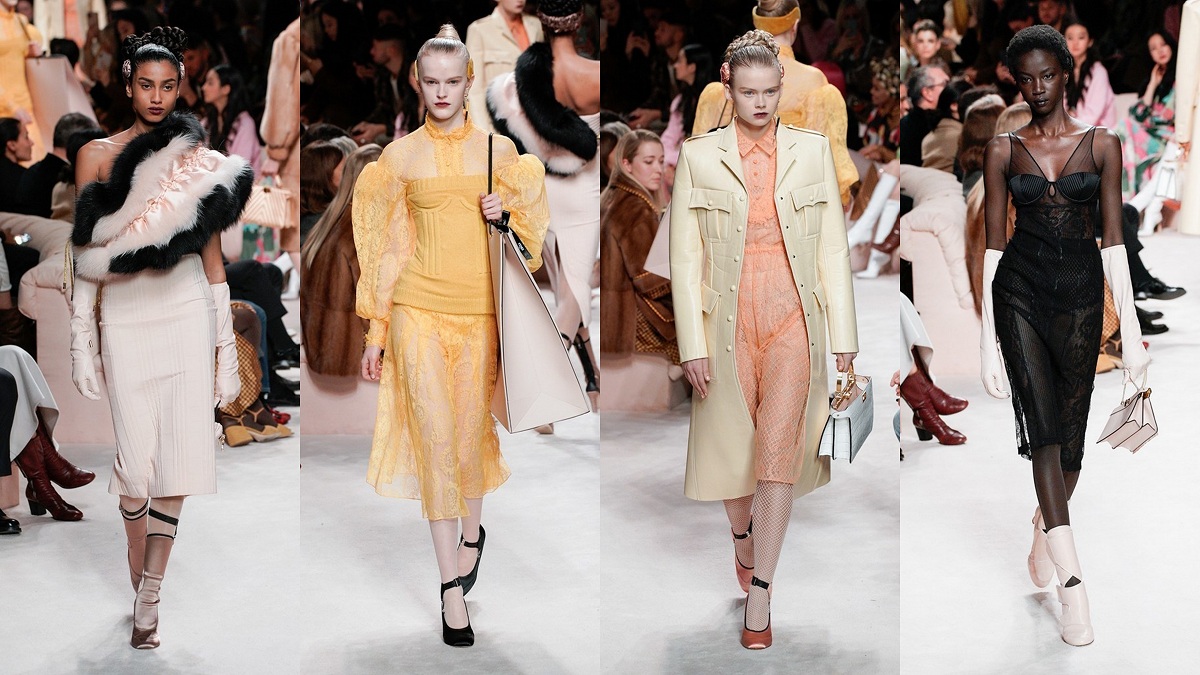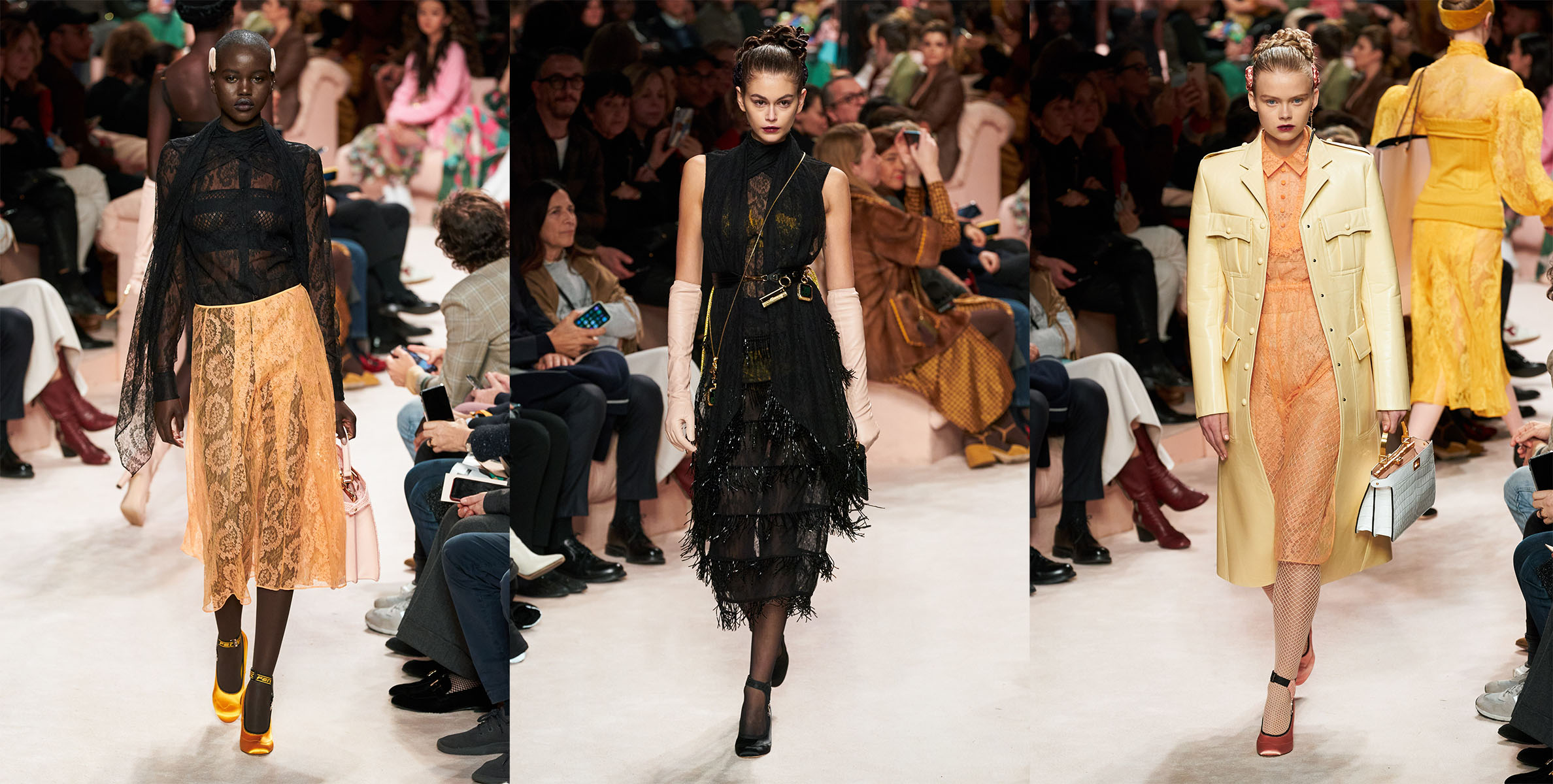 Zvlášť zaujímavé doplnky kolekcie tvorili zamatové hrubé čelenky založené netradične zozadu od temena hlavy pod drdolmi.
Niektoré tvary boli až príliš zmyselné. Zaujala kožená skladaná sukňa s robustným chunky svetrom zastrčeným dovnútra na štýl budoir, ktorá však zaisto neurobí nijakú ženu štíhlu ako prútik. K tomu rukavičky, čižmy a kabelka tón v tóne.
Iné looky boli zase príliš rušivé – gepardí kašmír by bol lepší pre dámsku toaletu ako na kožuchu z intarzie a na sukniach.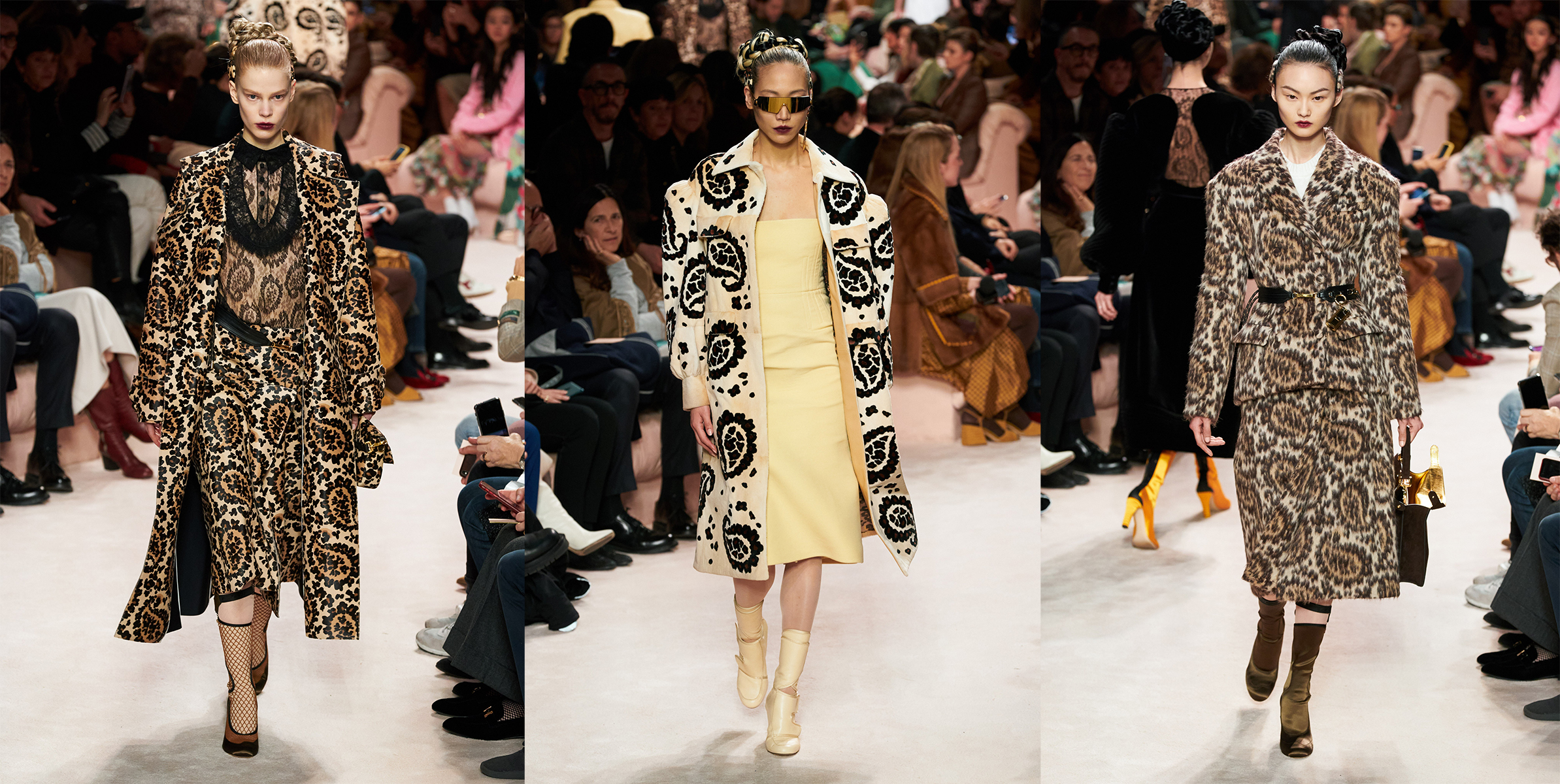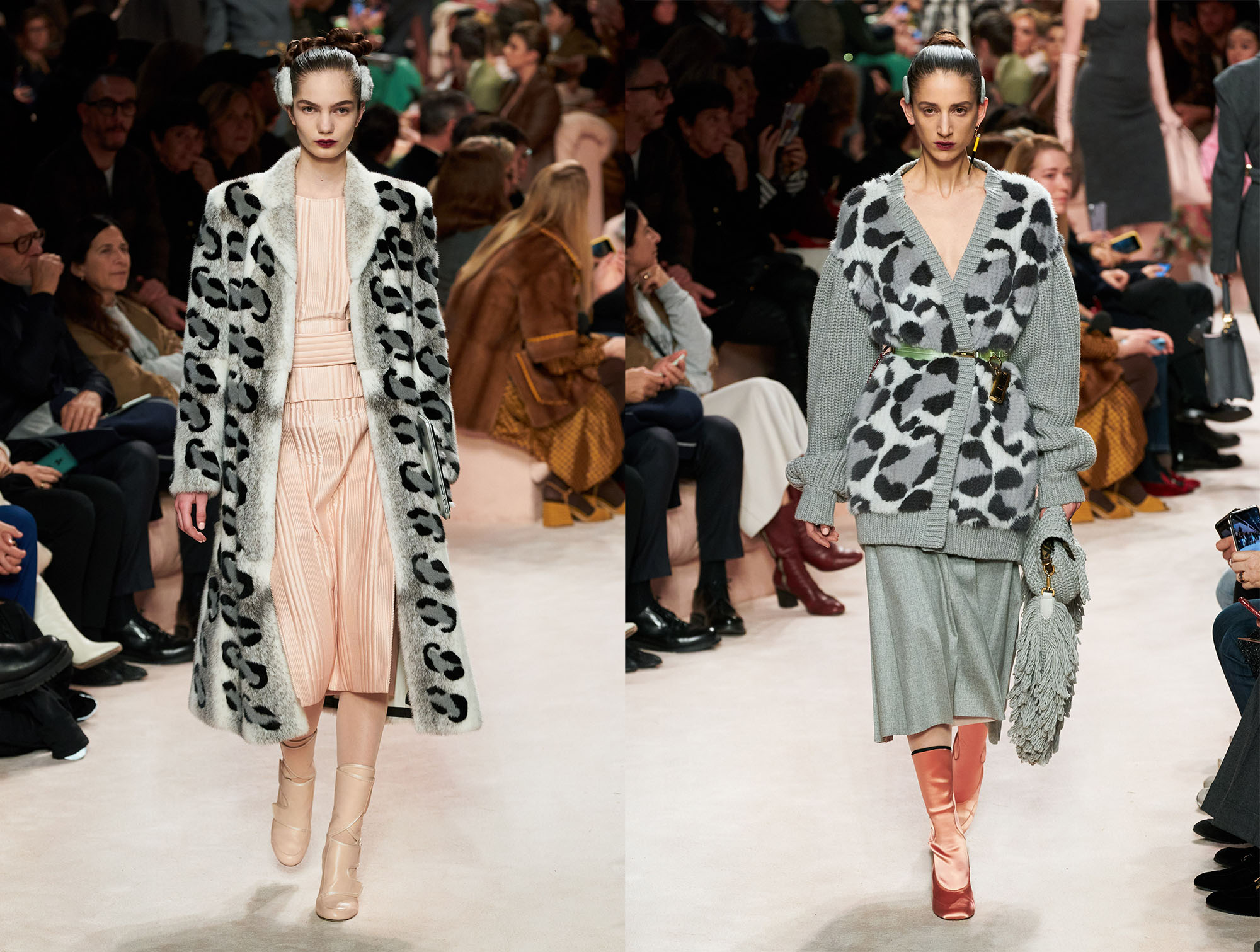 Pokračovanie článku Fendi – kolekcia Jeseň / Zima 2020 – 21 si môžete prečítať v nasledujúcom článku v kategórii Fashion.
Sledujte Facebook stránku blogu: Mya Mirell Fashionista a Instagram: mya_mirell .
Foto: Vogue It, Fendi, daily mail uk, Paol Jeong – Hypebae, Doubleone Studio for Crash, getty images