Milánska módna scéna, nové módne prezentácie Milan Fashion Weeku – Milan Phygital Fashion Week, Kráľ módy Giorio Armani a jeho kolekcia Jar/Leto 2021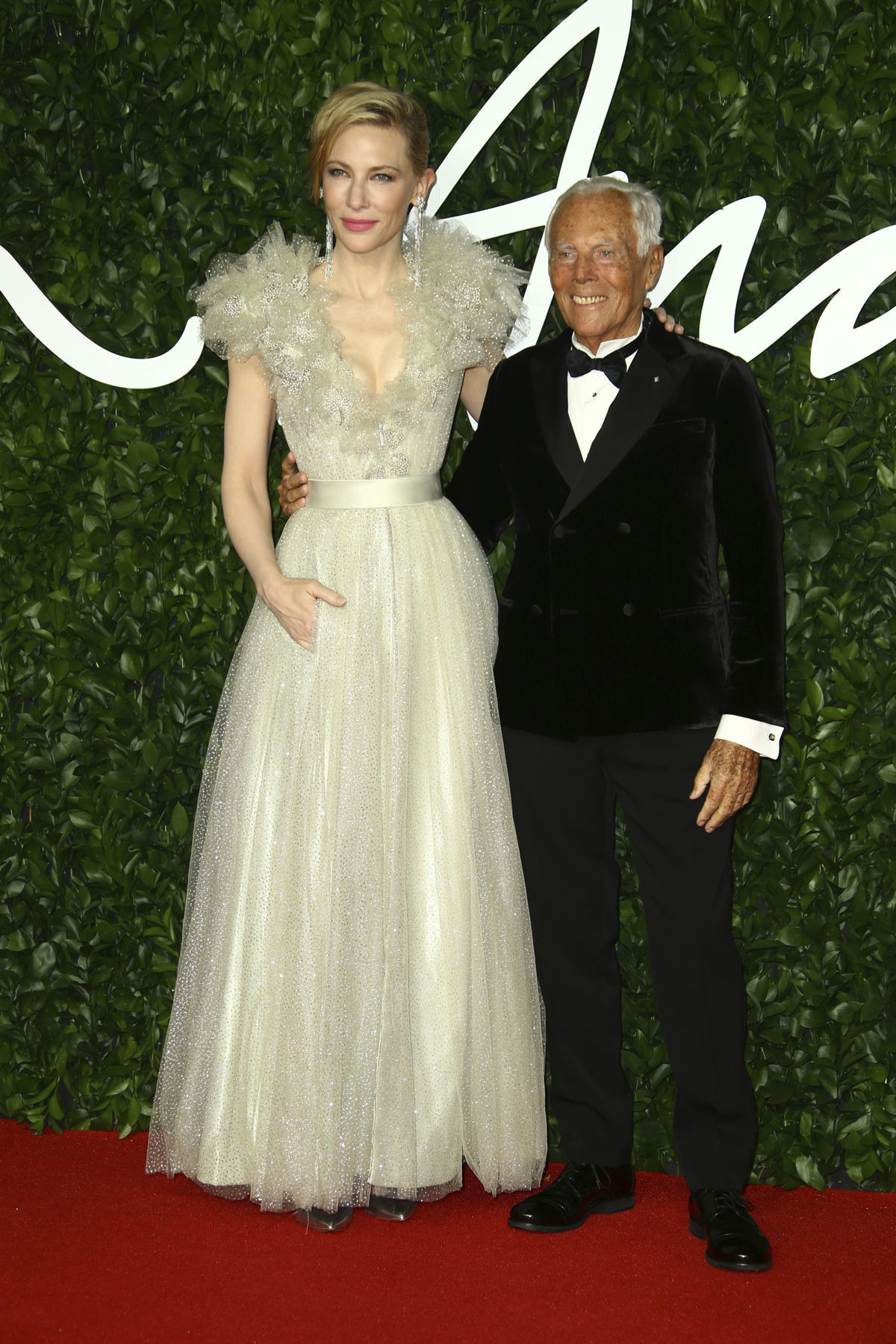 Ako sme mali možnosť vidieť počas leta na virtuálnej pánskej móde a couture kolekciách, na prehliadkach mužskej módy vrámci Milan Fashion Weeku, digitálne show budú mať v súčasnosti svoj jasne definovaný priestor. Digitálna show môže byť takmer všetko, od dokumentu zachycujúceho tvorbu kolekcie, cez hudobné video, podkast, až po experimenty a zachytenie virtuálnej reality. Medzi tie, ktoré najviac zarezonovali v minulosti rozhodne patrí Maison Margiela 50 minútový film od Nicka Knighta a tak sa aktuálne očakáva, že milánsky módny týždeň prinesie o pár dní niečo rovnako silné a uchvacujúce.
Čas tomu rozhodne prial a bolo treba na vzniknutú situáciu s novým vírusom, ktorý skomplikoval všetky umelecké večery a kultúrne podujatia, patrične zareagovať. Výsledkom je znovuoživenie Milano Phygital Fashion Weeku, formy prezentácie, na ktorej talianski dizajnéri zvolia iný, viac online, digitálny spôsob predvedenia svojich najnovších kolekcií divákom a verejnosti. Spôsoby môžu byť rôzne, nechajme sa prekvapiť. Zatiaľ však jediným podujatím, ktoré sa od vzniku pandémie uskutočnilo, bol 12. septembra 2020 skončený 77. ročník benátskeho filmového festivalu, ktorý sa konal za prísnych pravidiel a za účasti menšieho počtu celebrít a hostí . Podobným spôsobom a viac v online rovine sa chystá reagovať aj talianska módna scéna a zvučné módne domy.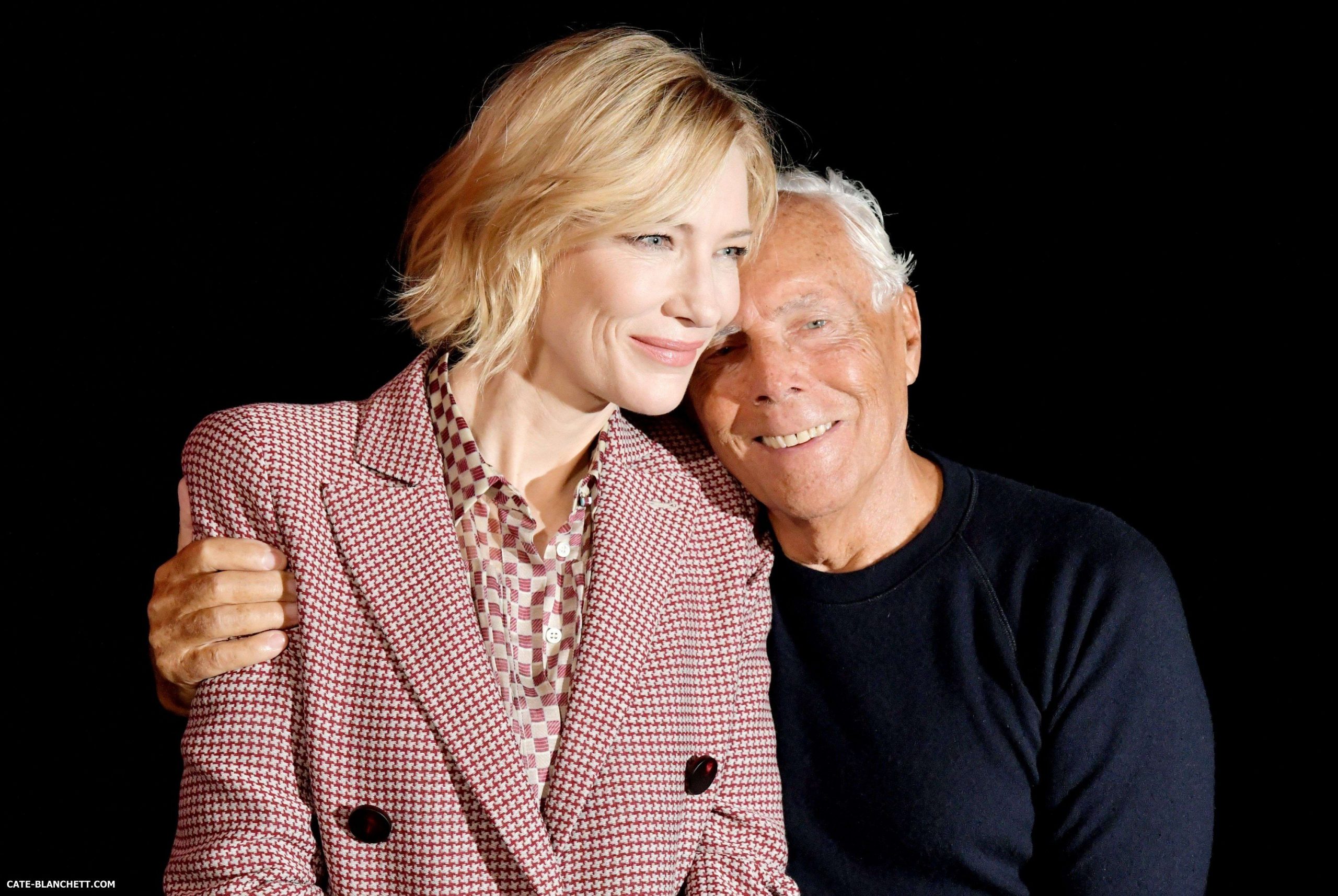 MILANO PHYGITAL FASHION WEEK
Poďme si však priblížiť nadchádzajúci Milan Phygital Fashion Week, ktorý sa začne onedlho, 23. septembra 2020. Predtým sa dáva priestor tiež pre mladých
módnych dizajnérov, práve skončených a to podľa programu v harmonorame Milan Fashion Weeku. S napätím sa očakáva, čo prinesú talianske zvučné značky Missoni, Luisa Beccaria, Marco de Vincenzo, DSquared2, ktoré ohlásili svoju účasť na oficiálnom harmonograme tohto prehliadkového módneho týždňa. Pridalo sa aj zopár ďalších ako Dolce and Gabbana, Sportmax, Philosophy di Lorenzo Serafini a Fendi.
Niektorí módni dizajnéri sa rozhodli nájsť iné spôsoby prezentácie svojich najnovších kolekcií a pre tentokrát upustili od tradičnej formy prezentácie, ktorá sa koná vždy pod záštitou talianskej Camera Nazionale della Moda Italiana v Miláne v mesiaci september počas Milan Fashion Weeku. Všetci tí, ktorí sa neocitli na oficiálnej listine Phygital Milan Fashion Weeku, volia iné cesty pre najoptimálnejší spôsob prezentácie svojich letných kolekcií, čo prinesie netradičnú, tzv. fluid / tekutú formu fashion weeku, ktorá bude pozvoľne pokračovať a plynúť.
Medzi nimi sú napríklad talianska dizajnérka Lavinia Biagiotti, ktorej prehliadka najnovšej kolekcie Jar/Leto 2021 Laura Biagiotti sa už uskutočnila a to z 13. na 14. septembra 2020 v srdci talianska, v Ríme (čítaj v nasledujúcom článku Laura Biagiotti – románska renesancia tu na blogu) . Taktiež talianska dizajnérka Elisabetta Franchi predvedie svoju novú kolekciu pre Jar/Leto 2021 prostredníctvom televízneho prenosu na kanáli LA5 v piatok, 25. septembra 2020. Alberta Ferretti zvolila online streemovaný prenos kolekcie, ktorú predstaví 23. septembra 2020, čo môžete sledovať na jej oficiálnych stránkach. Značka Gucci sa rozhodla nezúčastniť prehliadkového módneho týždňa a preriediť svoje módne show z piatich na dve.
Pozrime sa na talianskeho Kráľa Módy, ako je prezývaný Giorgio Armani, stálicu módnej scény a jeho módny príbeh v čase koronakrízy.
GIORIO ARMANI – IL RE DELLA MODA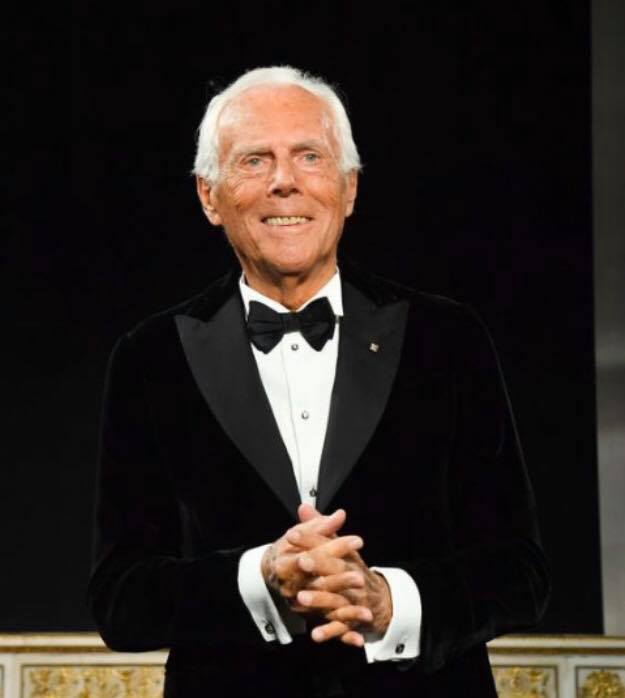 Taliansky dizajnér Giorgio Armani bol prvý, ktorý zavrel svoje brány počas Milan Fashion Weeku, vo februári 2020, na konci módneho týždňa a rozhodol sa uskutočniť prehliadku v úzkom kruhu divákov online streemovanou podobou. Išlo vtedy o prehliadku dámskej kolekcie módy v týždni Móda Ženy a zimnú sezónu Jeseň/Zima 2020 – 21, kedy už v Taliansku zúril nový vírus.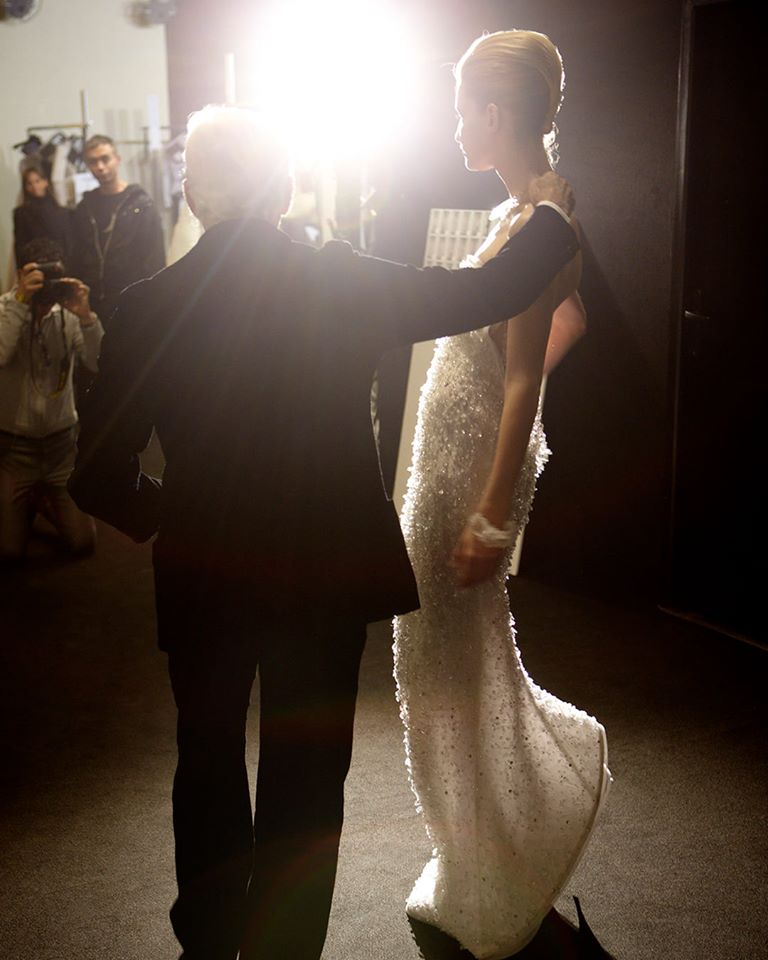 V tom čase som bola v Miláne na tejto sezóne Milan Fashion Weeku a po prehliadke značky Dolce and Gabbana sa prakticky milánsky módny týždeň uzavrel. Konali sa ešte niektoré menšie módne show a prezentácie, ktoré nezareagovali na rozmáhajúcu sa situáciu s vírusom v Taliansku žiadnym spôsobom, ako ani reštaurácie a už vôbec nie promtne. Celý módny svet a aj športoví nadšenci boli v tom čase v Miláne a mesto žilo. Včas nezasiahli ani mestá a lokality, kde už vírus zúril a potichu sa šíril, čo sa neskôr podpísalo na katastrofálnej situácii. Viac sa dočítate v predchádzajúcich podrobných článkoch tu na blogu v kategórii Fashion – ako prebiehala vtedy situácia a prehliadky v Miláne a o osobnostiach, ktoré významne pomohli Taliansku.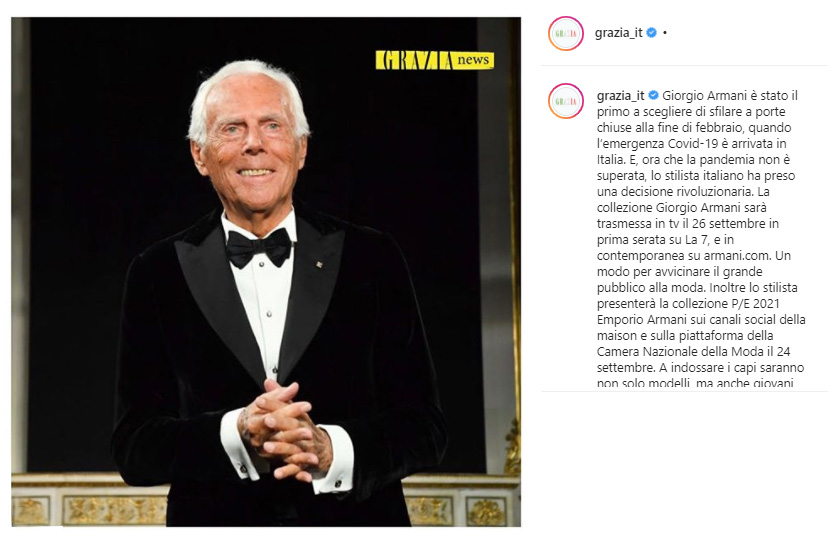 Slávny taliansky dizajnér Giorgio Armani vtedy nechcel, aby prichádzali davy fanúšikov pred sídlo spoločnosti a to práve kvôli začínajúcej epidémii s vírusom. Bol to jediný prezieravý človek, ktorý vycítil a podchytil situáciu včas a následne aj Taliansku značne pomohol. V súčasnosti, keď je už pandémia nie tak na vrchole, ako tomu bolo pred pár mesiacmi , sa dizajnér rozhodol počas Milan Fashion Weeku, v letnej sezóne v septembri 2020, predsa len opustiť tradičnú formu prehliadok talianskej módy a spolu s ostatnými neprezentovať vo fyzickej rovine. No zároveň bol prvý, ktorý sa po utíšení najkatastrofálnejšej situácie snažil hneď o obnovu talianskej módnej scény, ktorá utrpela značné otrasy, ako aj umenie a ostatné odvetvia v ekonomike. Pre tentokrát sa snaží módu priblížiť všetkým divákom a to formou televízneho prenosu, ktorý bude vysielaný dňa 26. septembra 2020 v Taliansku.
Giorgio Armani v zápale práce.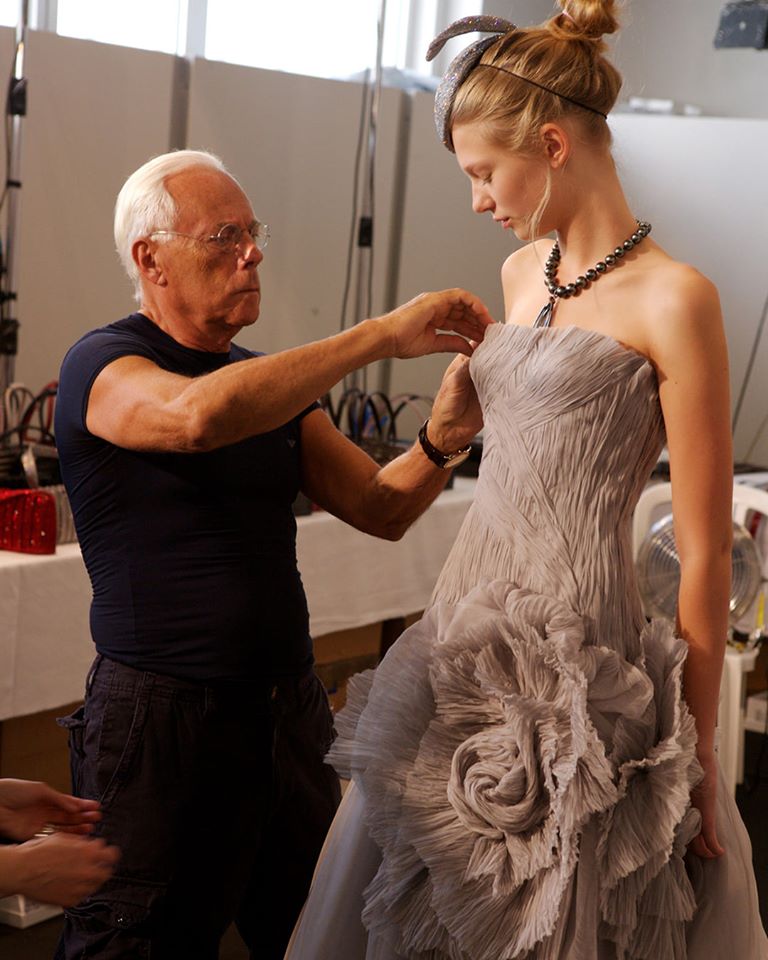 I keď tradičný Milan Fashion Week, preslávený módny týždeň patriaci medzi štvoricu svetových týždňov módy – New York, Londýn, Miláno a Paríž, je síce ohlásený na koniec septembra 2020, kedy Móda Ženy sa má spájať tentokrát s Módou Muži a milánskym Dizajn Weekom (dizajnovým týždňom, ktorý bol tiež kvôli pandémii odsunutý), bude mať inú podobu, móda v Taliansku ostane živá iným spôsobom. Kvôli opatreniam neustále všade vo svete platiacim, dizajnéri predvádzajú v užšom diváckom kruhu , v iných termínoch a miestach konania sa prehliadok, ktoré boli pôvodne plánované a ohlasované a teda mimo oficiálneho harmonogramu Milan Fashion Weeku, čo spôsobí jeho plynulé natiahnutie. Niektoré prehliadky sa už konali, iné sa budú konať priebežne.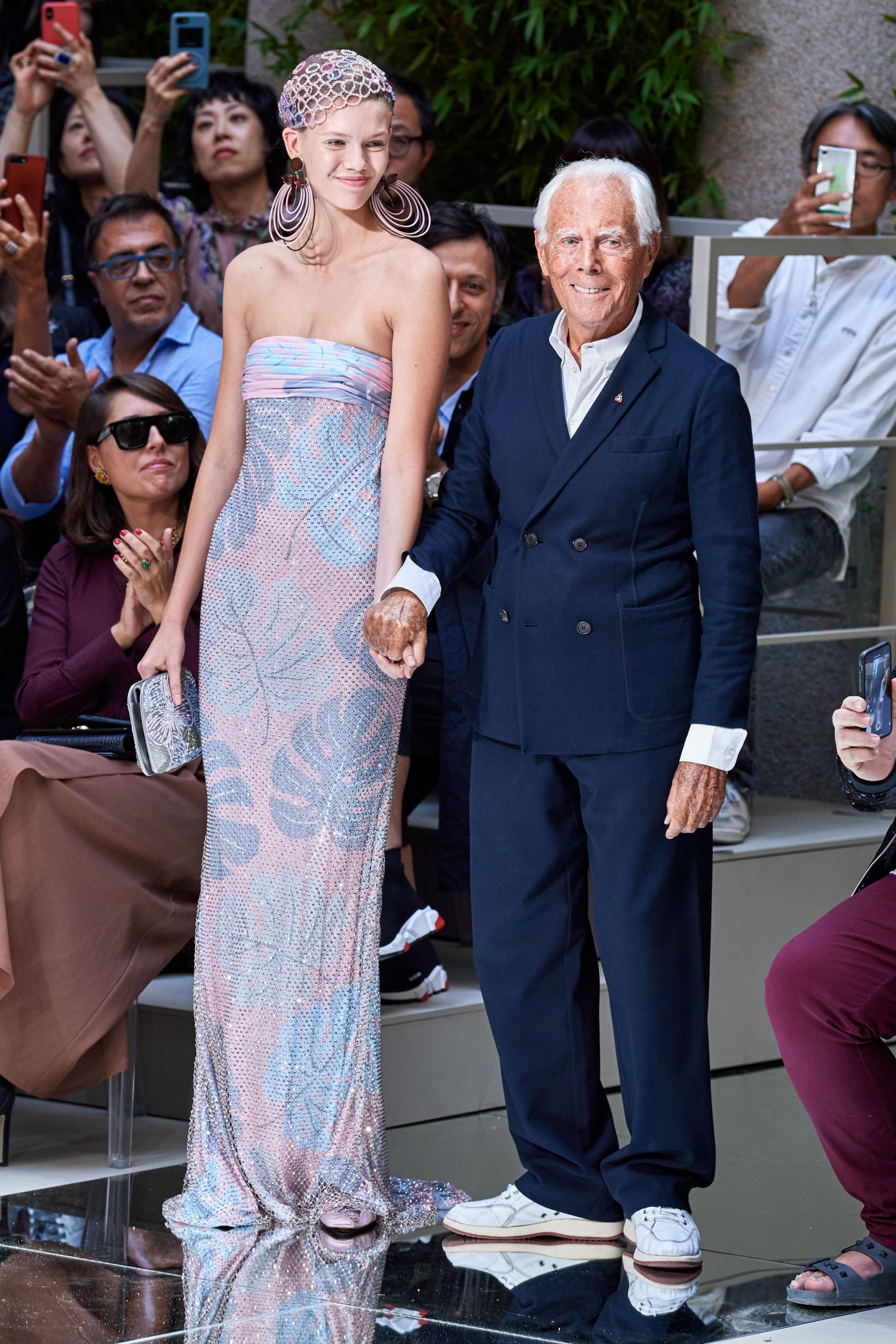 Prehliadka značky Dolce and Gabbana sa konala pred pár dňami vo Florencii, no očakáva sa aj počas oficiálneho Milan Fashion Weeku. Rovnako, ako talianska dizajnérka Maria Grazia Chiuri, kreatívna riaditeľka značky Dior , uviedla nedávno svoju kolekciu v talianskej Puglii (Paris Fashion Week) a teda podľa vlastných nastavení. Všetky plánované prehliadky budú online streemované a okrem davov ľudí a pozvaných hostí, fashionistov, celebrít, modeliek, herečiek a influencerov z celého sveta, ktorí sa na nich oficiálne zúčastňovali v hojných počtoch spolu so zvedavou verejnosťou v uliciach, novinármi a paparazzi, by nemala móda utrpieť.
Niektorí dizajnéri volia prehliadky svojich kolekcií na voľných priestranstvách s prísnejšími pravidlami, za väčších odstupov, za použitia rúšok a pod šírim nebom. Nechajme sa teda prekvapiť, čo prinesie tento nový čas, ktorý už dlhšie prežívame a ktorý vnáša inovatívne spôsoby v do predvádzania najnovších kolekcií svetových dizajnérov.
GIORGIO ARMANI – JAR / LETO 2021
Kolekciu Jar/Leto 2021 GIORGIO ARMANI, ktorá bola plánovaná tradične vrámci prehliadkového Milan Fashion Weeku v letnej sezóne v septembri 2020, predvedie Giorgio Armani dňa 24. septembra 2020 online streemovanou formou. Bude teda sprístupnená aj pre divákov a nadšencov módy na oficiálnej stránke Armani módneho domu a tiež prostredníctom spoločnosti zastrešujúcej Milan Fashion Week, talianskej Camera Nazionale della Moda. Modelmi budú tentokrát nie iba profesionálne modelky, ale aj mladé herečky, tanečnice a speváci. Týmto chce slávny návrhár priblížiť svoju celoživotnú tvorbu a módu viac verejnosti, ľuďom a preto bude aj celá prehliadka uvádzaná prostredníctvom tv prenosu dňa 26. septembra 2020 v Taliansku.
Módny svet teda s napätím čaká, čo prinesie súčasnosť a preslávená talianska módna scéna s kreatívnymi dizajnérmi, ktorých fantázia a invencie nepoznali hraníc a na to som zvedavá aj ja.
Tak čo na to hovoríte drahí priaznivci módy ?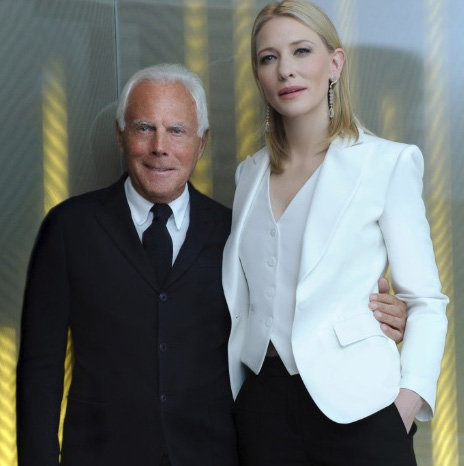 zdroj obrázkov: Vogue, getty images, Giorgio Armani, pinterest