Gucci – najlepšie outfity z ulíc, Milan Fashion Week, Moda Donna, 18. – 24. február 2020
Milano Fashion Week je udalosťou, na ktorú sa upierajú zraky módneho sveta a módnych nadšencov a aj tento zimný ročník bol bohatý na udalosti a zaujímavosti, ktorých som opäť bola súčasťou. Na prehliadkovom módnom týždni v čase od 18. do 24. februára 2020 predstavili svoje najnovšie kolekcie pre sezónu Jeseň / Zima 2020 – 21 tie najzvučnejšie talianske značky a nastolili trendy, ktoré sa budú nosiť nasledujúcu sezónu.
Módneho týždňa v Miláne sa zúčastnilo množstvo talianskych a zahraničných celebrít, šéfredaktorov svetových magazínov, svetových modeliek, pozvaných hostí, fotografov, módnych expertov a fashionistov. A ja som bola znova pri tom. V tomto módnom reporte vám ponúknem nahliadnutie na najzaujímavejšie módne outfity z ulíc na prehliadke značky Gucci. Natáčali sa módne reportáže, fotili sa street style fotografie, ktoré zaplavili módne magazíny a paparazzi poľovali na celebrity a najzajímavejšie outfity. Reportérov z talianskych médií zaujal aj môj outfit, ktorý bol na tento prehliadkový deň ladený do červena s bielym kabátom.
Bohužiaľ nikto v tom čase netušil, akú obrovskú hrozbu predstavuje práve sa rozmáhajúca nákaza korona vírusu , ktorá začínala v Taliansku práve v tomto čase. Po skončení Milan Fashion Weeku ho zasiahla do dvoch týždňov v tak veľkej miere, ako práve zažívame a vidíme a následne aj celý svet.
Pozrime sa na street style outfity známych osobností a ako vidno, nikto sa vtedy nechránil.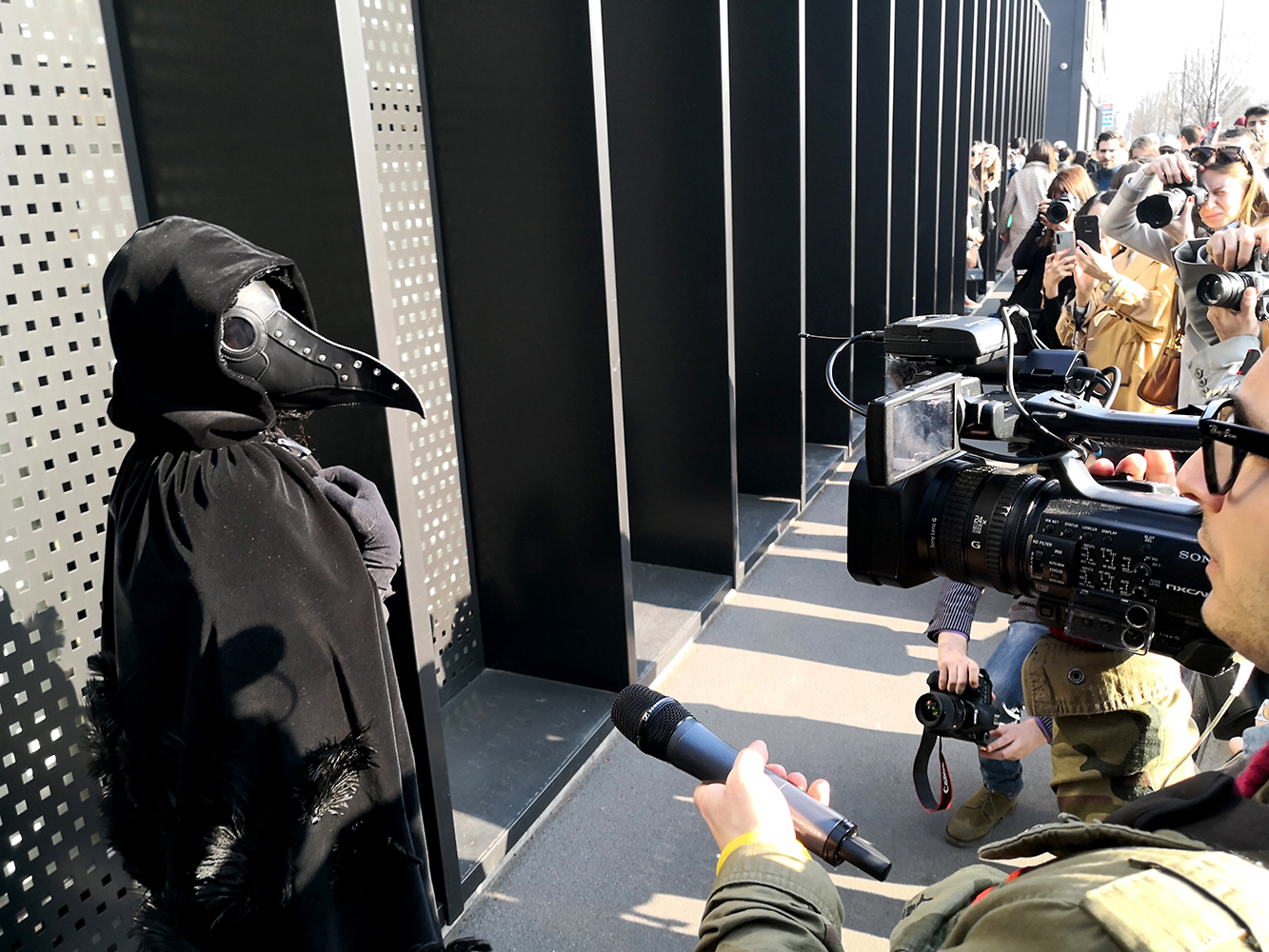 Korona maska v uliciach pred prehliadkou značky Gucci, Milan Fashion Week, Móda Ženy, 19. február 2020
SVETOVÍ ŠÉFREDAKTORI
Carine Roitfeld (ex-editorka magazínu Vogue Paris a Harpersbazzar), šéfredaktorka magazínu CR Fashion Book (vľavo) a ANNA DELLO RUSSO (ex-editorka Vogue Italia), šéfredaktorka magazínu Vogue Japan, zvolili na prehliadku značky GUCCI elegantný čierny outfit .
Na prehliadke nechýbal ani známy HAMISH BOWLES, medzinárodný editor Vogue, anglický novinár a tiež herec, ktorý prišiel vo farebnom sviežom kostýme. Mala som tú možnosť ho stretnúť aj v uliciach Milána. Viac fotografíí nájdete na facebook stránke blogu s názvom Mya Mirell Fashionista.
Fotografka TAMU McPHERSON predviedla teplý jamajský look, hoci sme mali február.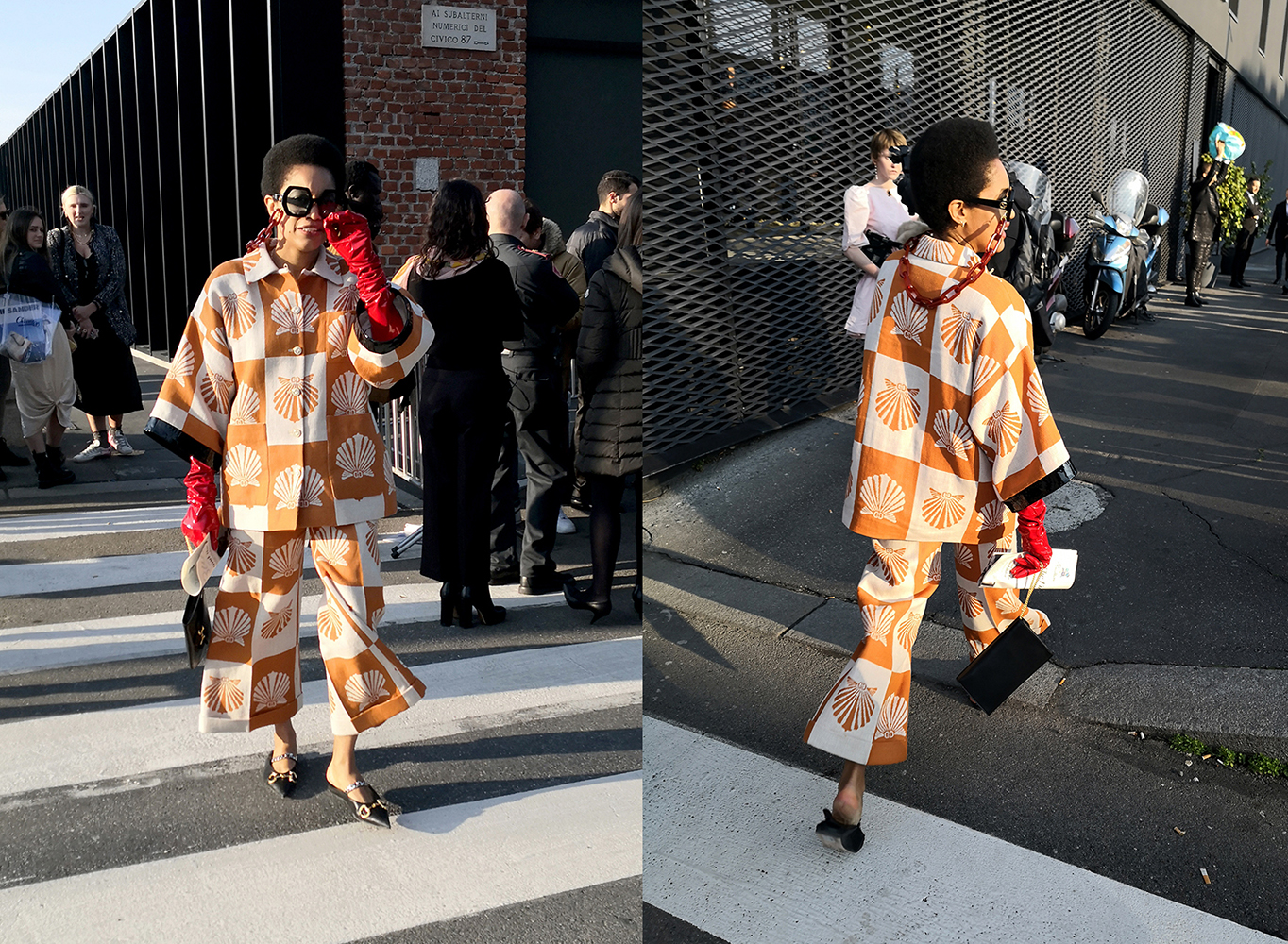 CELEBRITY
Americký milionár JAMES F.GOLDSTEIN opäť nemohol chýbať na milánskom týždni módy a predviedol svoj extravagantný look. Jamesa som stretla na prehliadke predtým, kde som si spravila s ním už ďašiu fotografiu. James je známy milovník módy, preto navštevuje New York, Londýn, Milan aj Paris Fashion Week, basketbalu a krásnych žien.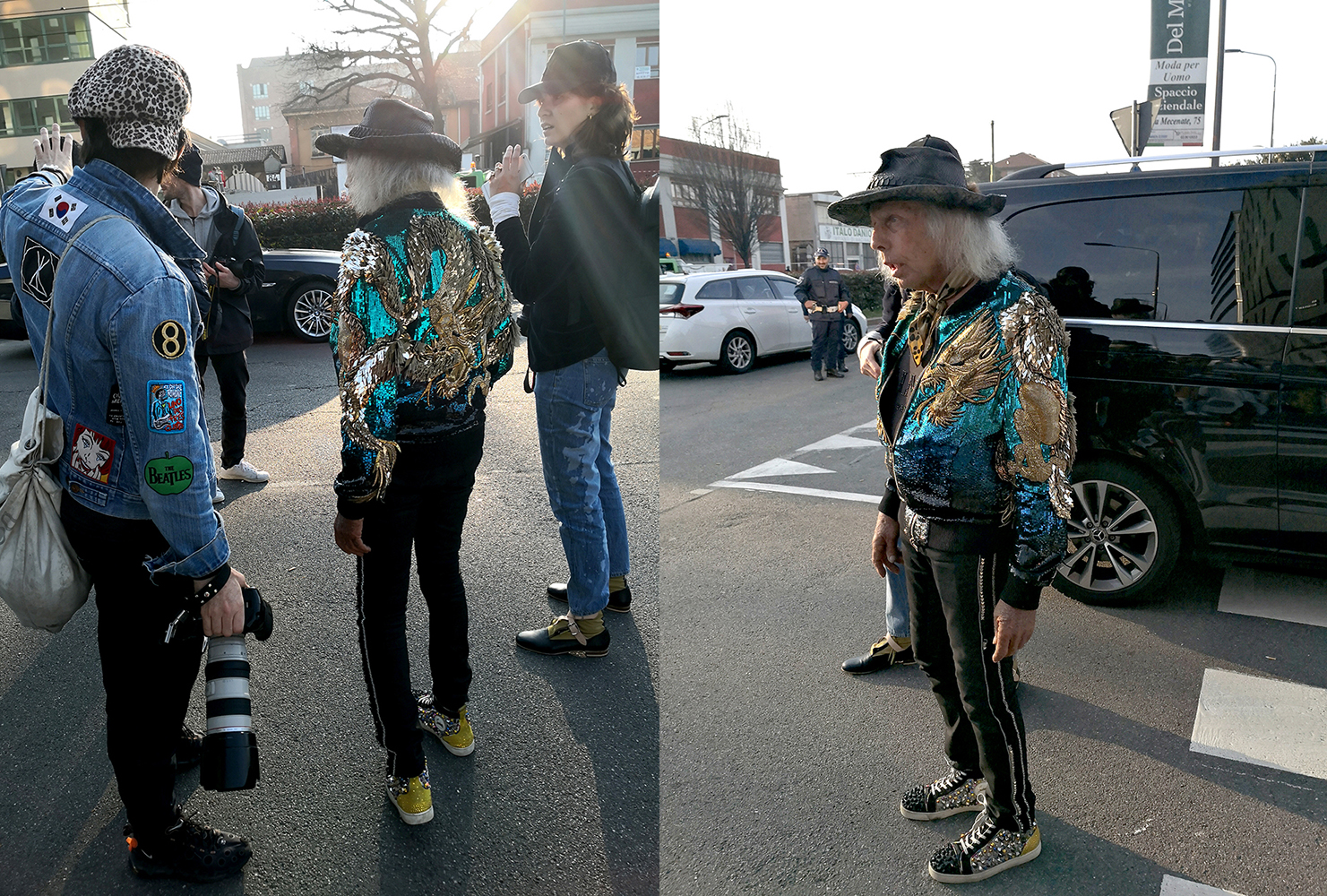 CRAZY MÓDA Z ULÍC – CORONA MASKA, RUŽOVÝ LOOK S PRASAŤOM
Žena v transparentnej blúzke, nohaviciach, plášti s kapucňou a maskou vtáka bola nakoniec jediná, ktorá zareagovala na hrozbu Corona vírusu a vtipným lookom. Tento look sa v podobnom prevedení zvykol používať pri španielskej chrípke, ktorá v roku 1918 nabrala podobu celosvetovej hrozivej pandémie a zahubila 50 miliónov ľudí. Aká to podivná náhoda, že po mesiaci od Milan Fashion Weeku, sme sa ako ľudstvo ocitli v ére ďalšej pandémie a dúfame, že sa nám ju podarí prekonať.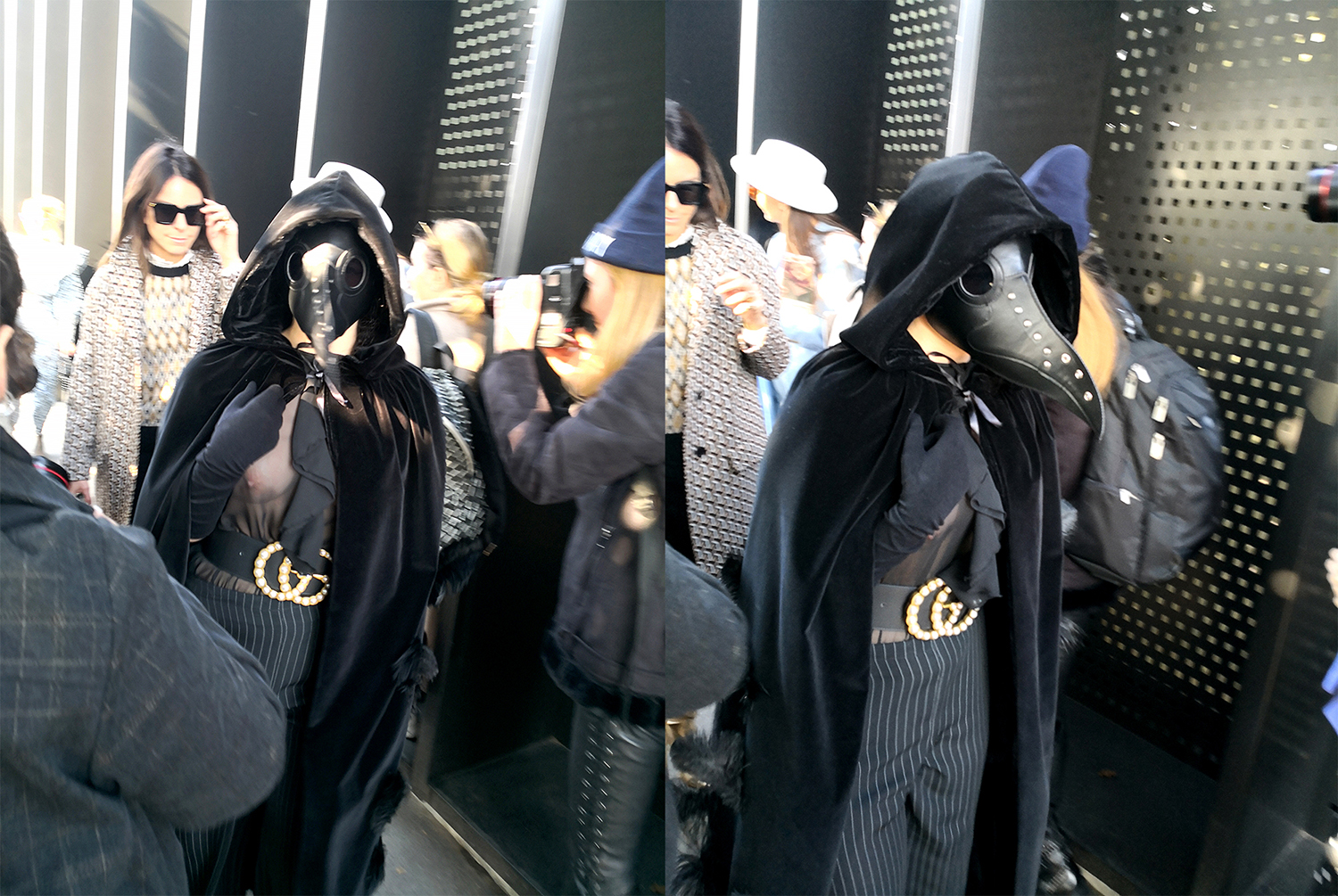 Tak ako aj mňa v červenom outfite zachytila kamera, tak si vybrali reportéri z talianskej televízie aj tento z môjho hľadiska najzaujímavejší a najtrefnejší outfit z celého Milan Fashion Weeku, február 2020.
Netrvalo dlho a všetkých prítomných fotografov a média zaujala žena v ružovom looku a s kvíkajúcim prasaťom v náručí. Toto prasiatka mi popravde bolo aj ľúto. Dlho nevydržalo pózovať a majiteľka sa zakrátko pobrala preč.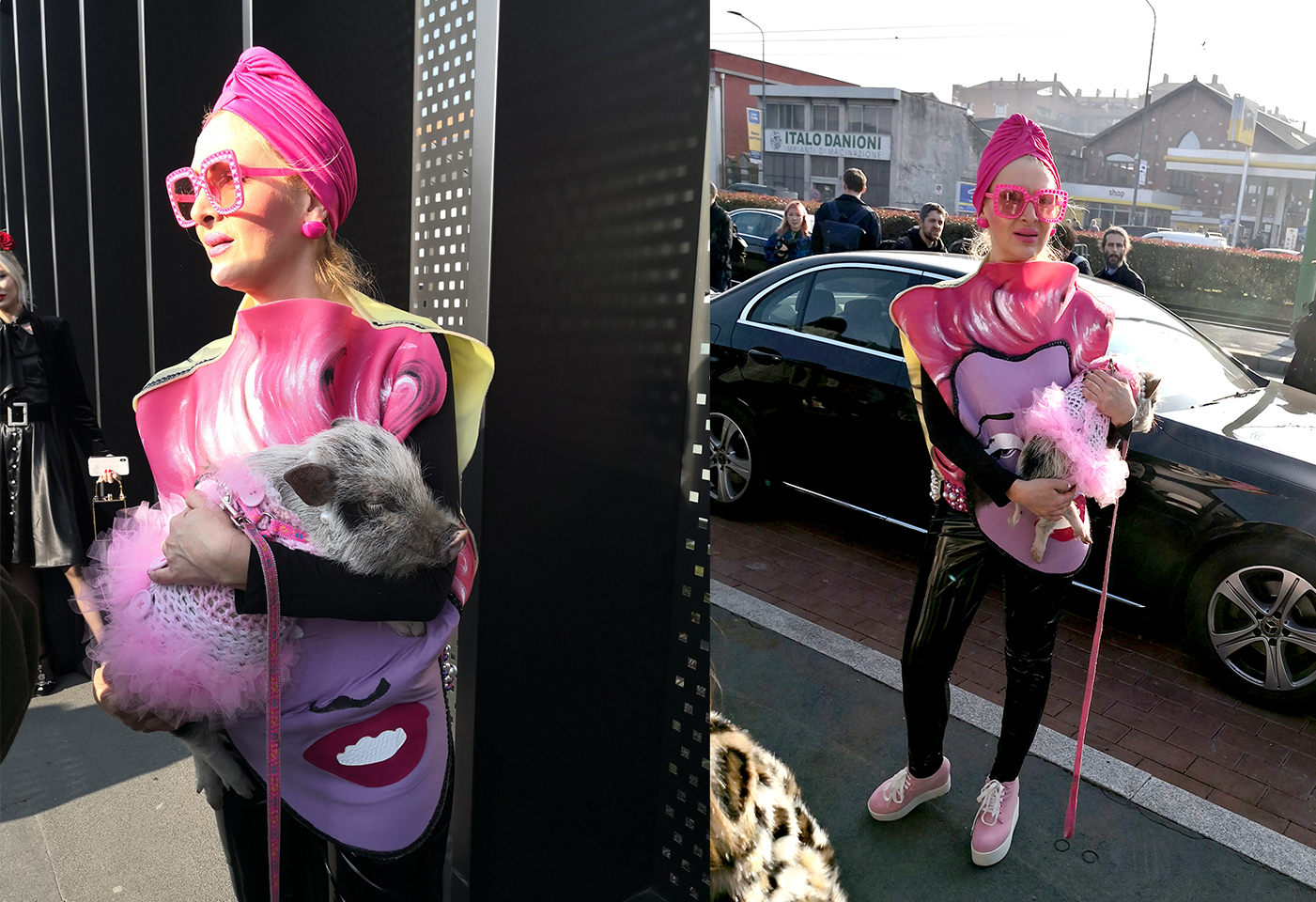 Najzaujímavejší look azda z celého Milan Fashion Weeku sa predstavil hneď v prvý deň počas prehliadky značky Gucci. Dáma s kamienkovou parochňou vyrazila všetkým prítomným fotografom doslova dych.
Prehliadka značky GUCCI pritiahla zaujímavé osobnosti a o outfity rôznych príchutí nebolo núdza.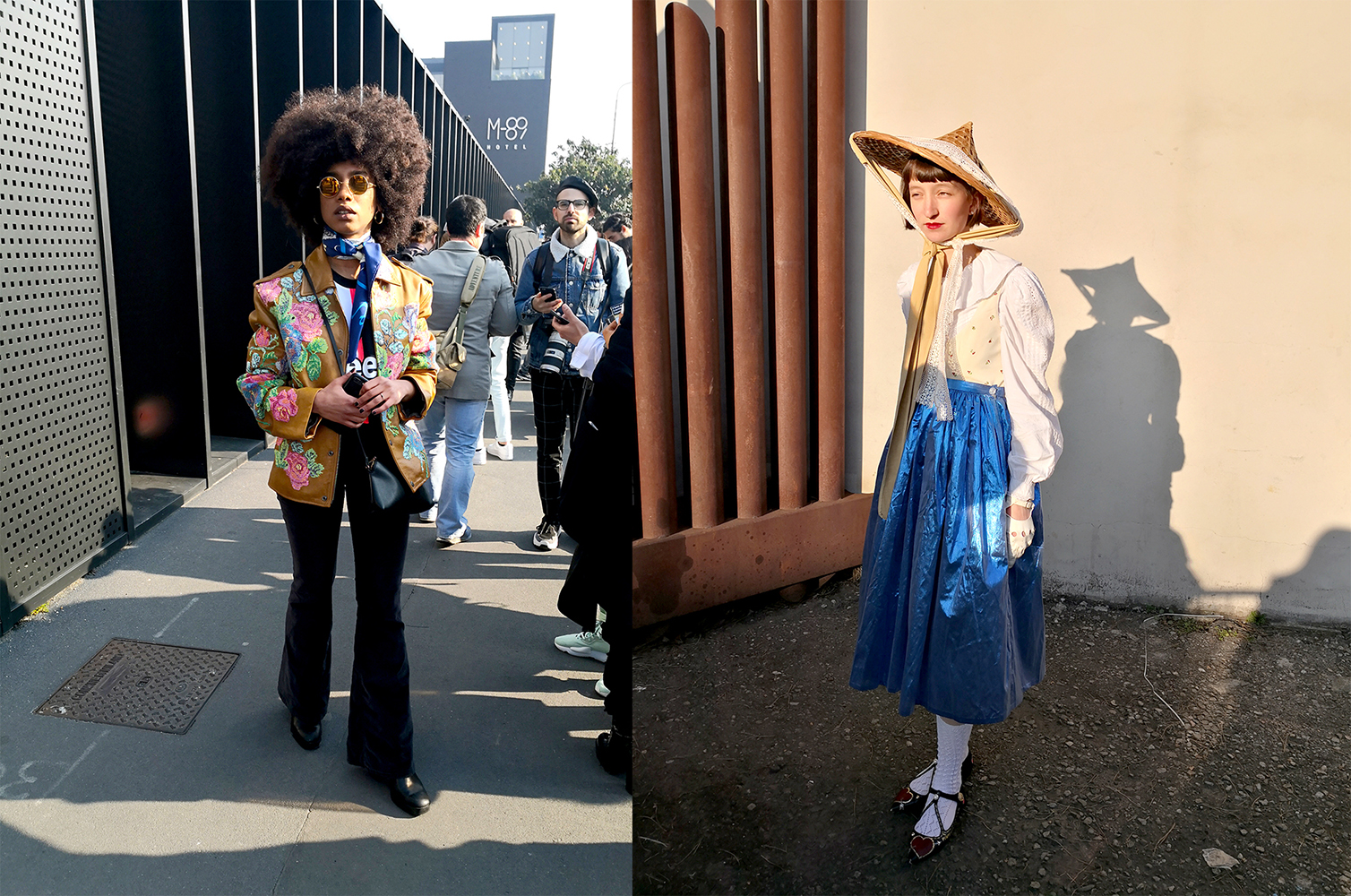 Po afro looku a Ázii sa predviedli aj dievčatá s farebnými vlasmi, no jednoducho tentokrát bola v uliach Milána všehochuť.
Rovnako nechýbala ani reálne zastúpená problematika gender a to tak v uliciach ako aj v kolekciách svetových dizajnérov.
Tento potetovaný model zaujal svojím vintage ugly chic štýlom taktiež vnímavé oko fotografov.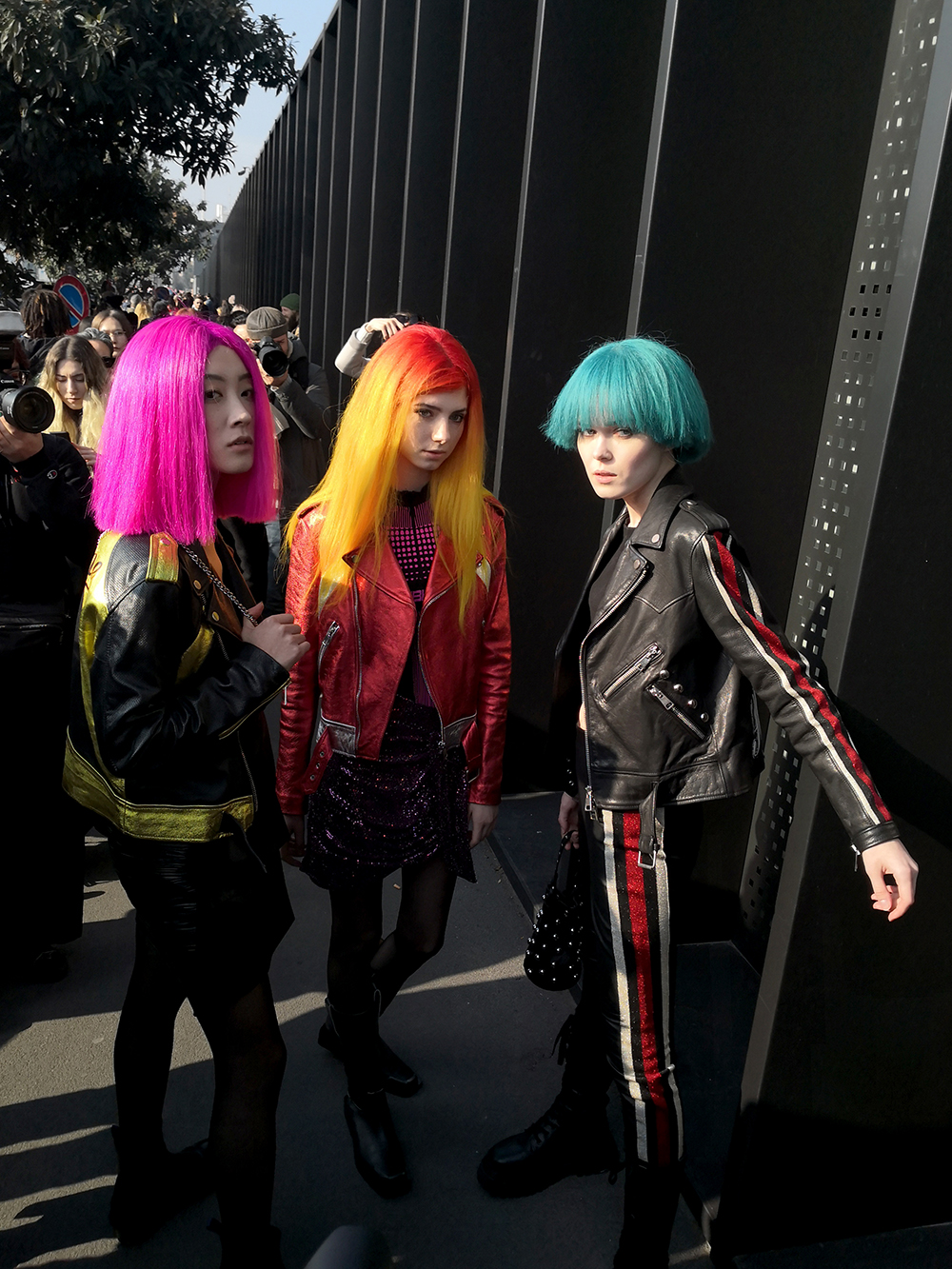 GUCCI ugly chic štýl je prezentovaný nielen na móle, ale obľúbený aj v uliciach.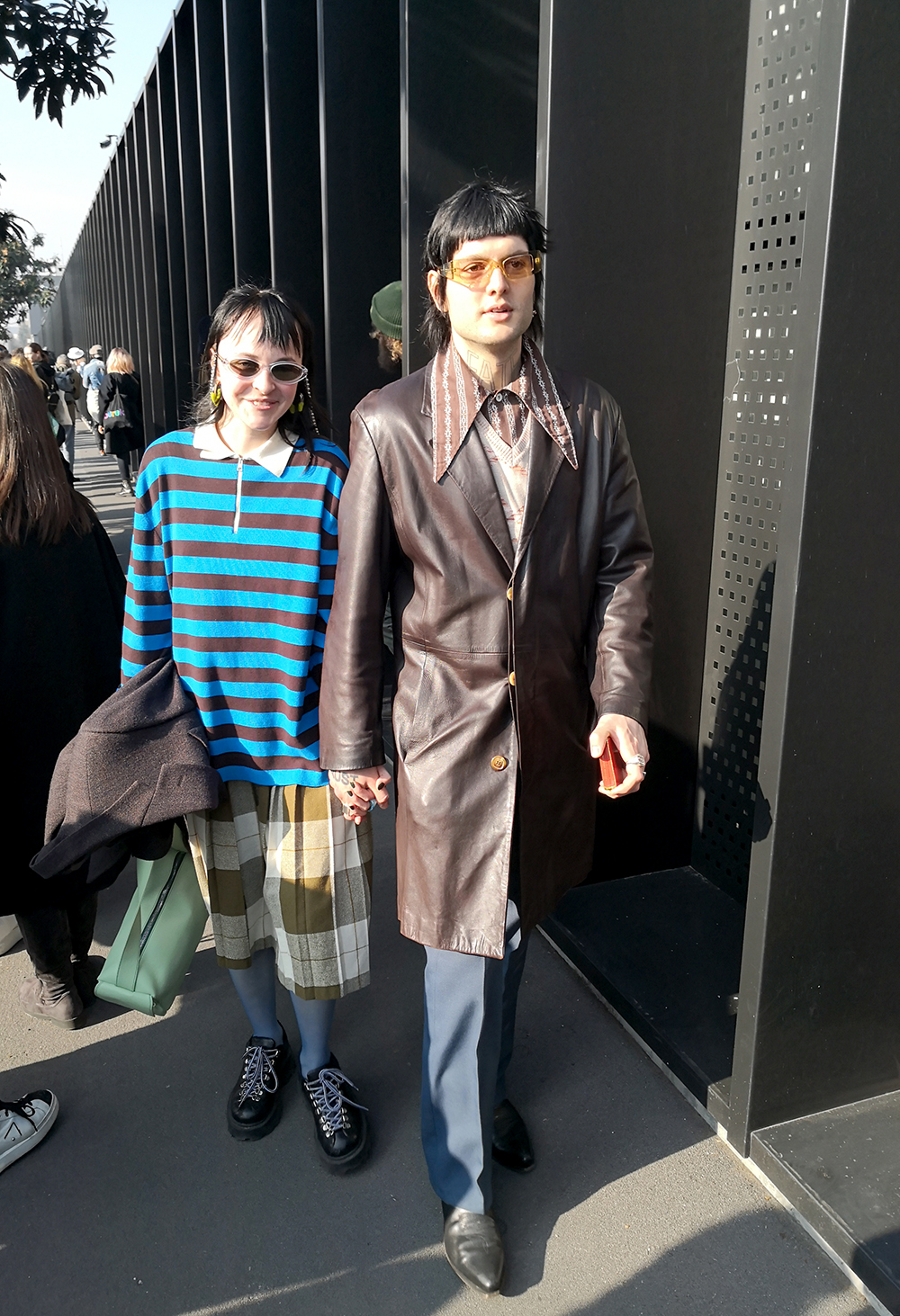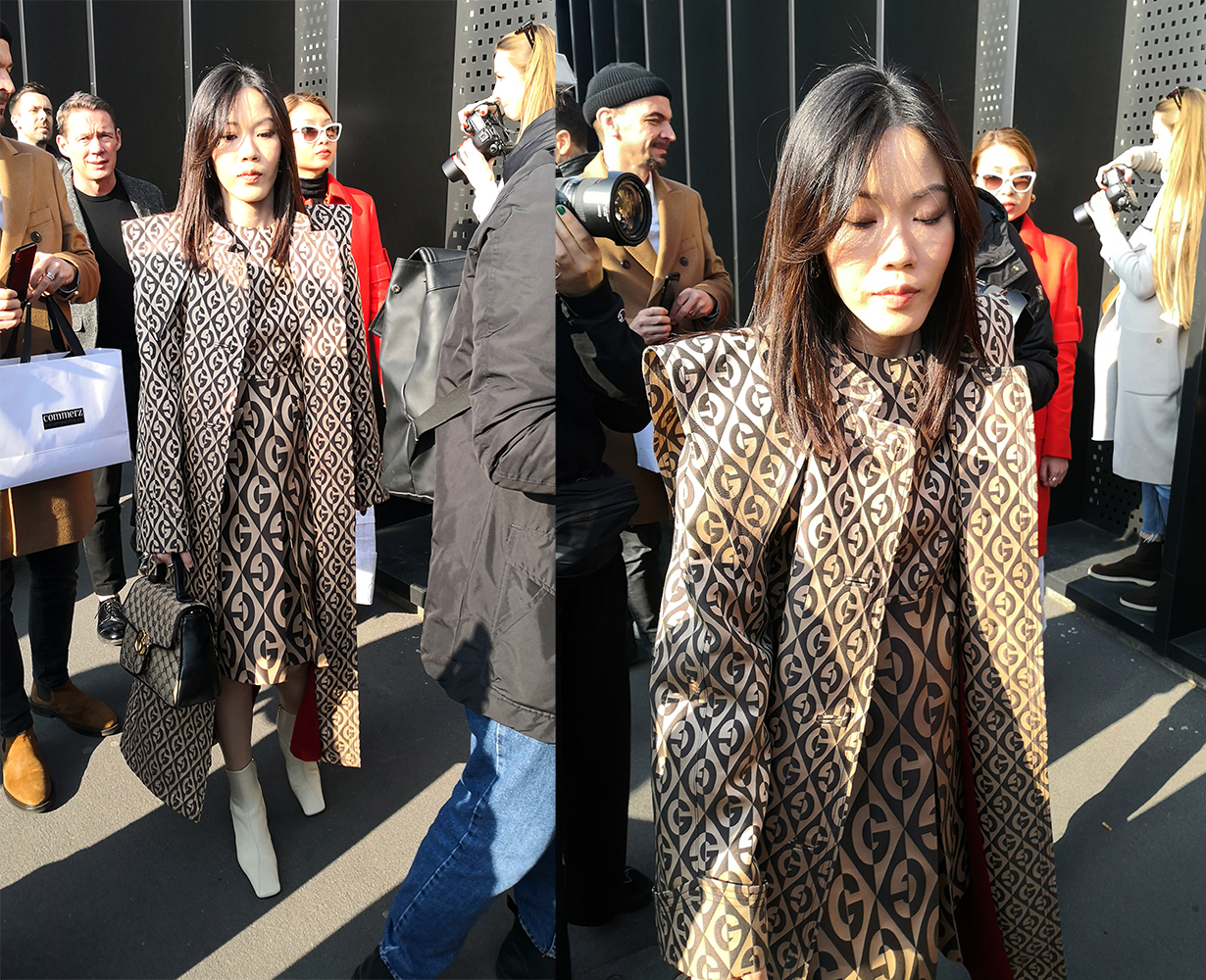 MODELKY GUCCI
Krehká modelka z prehliadky značky Gucci v ružovom looku.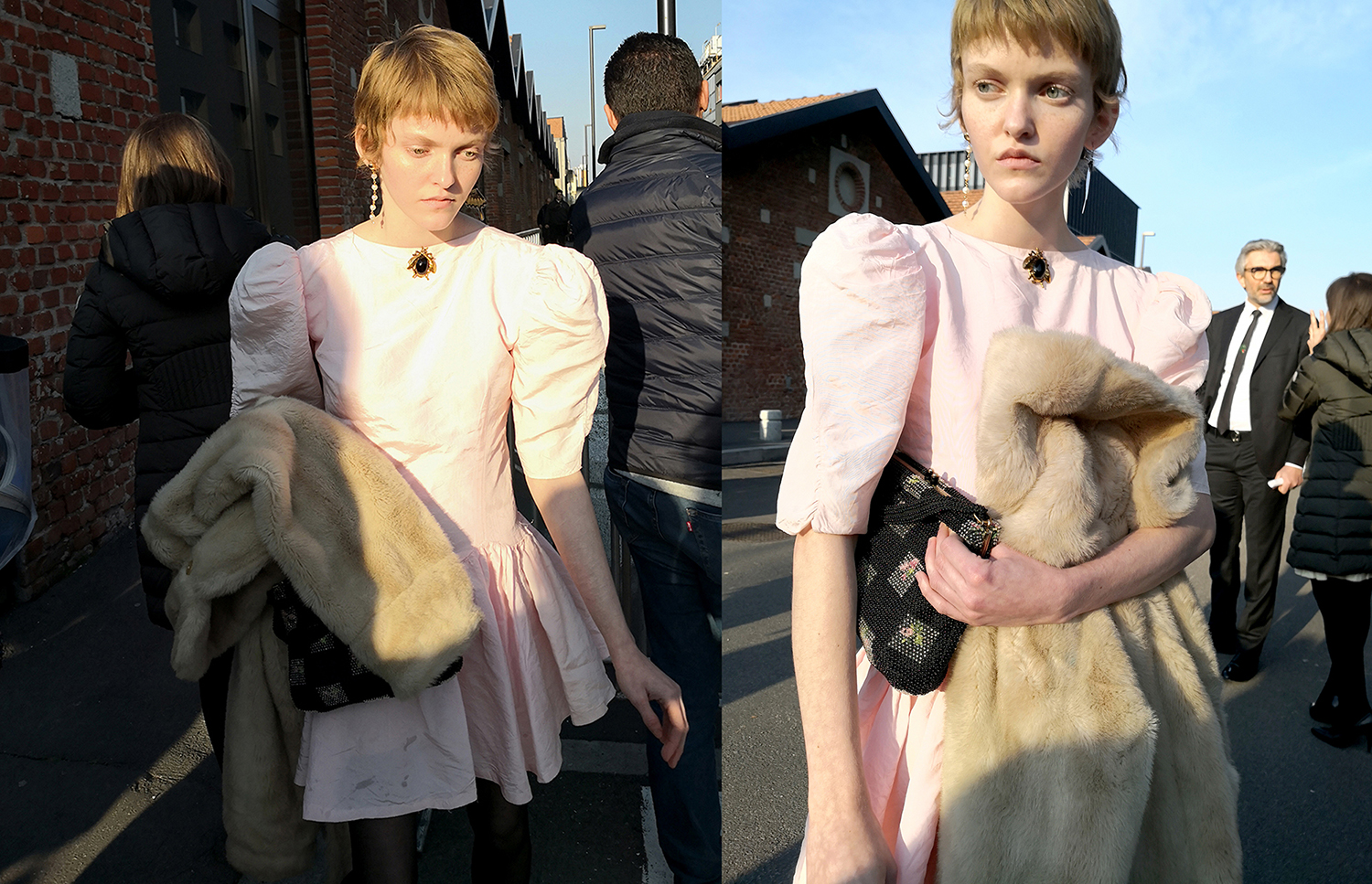 Modelka predviedla na móle tento čipkovaný model s klobúčikom.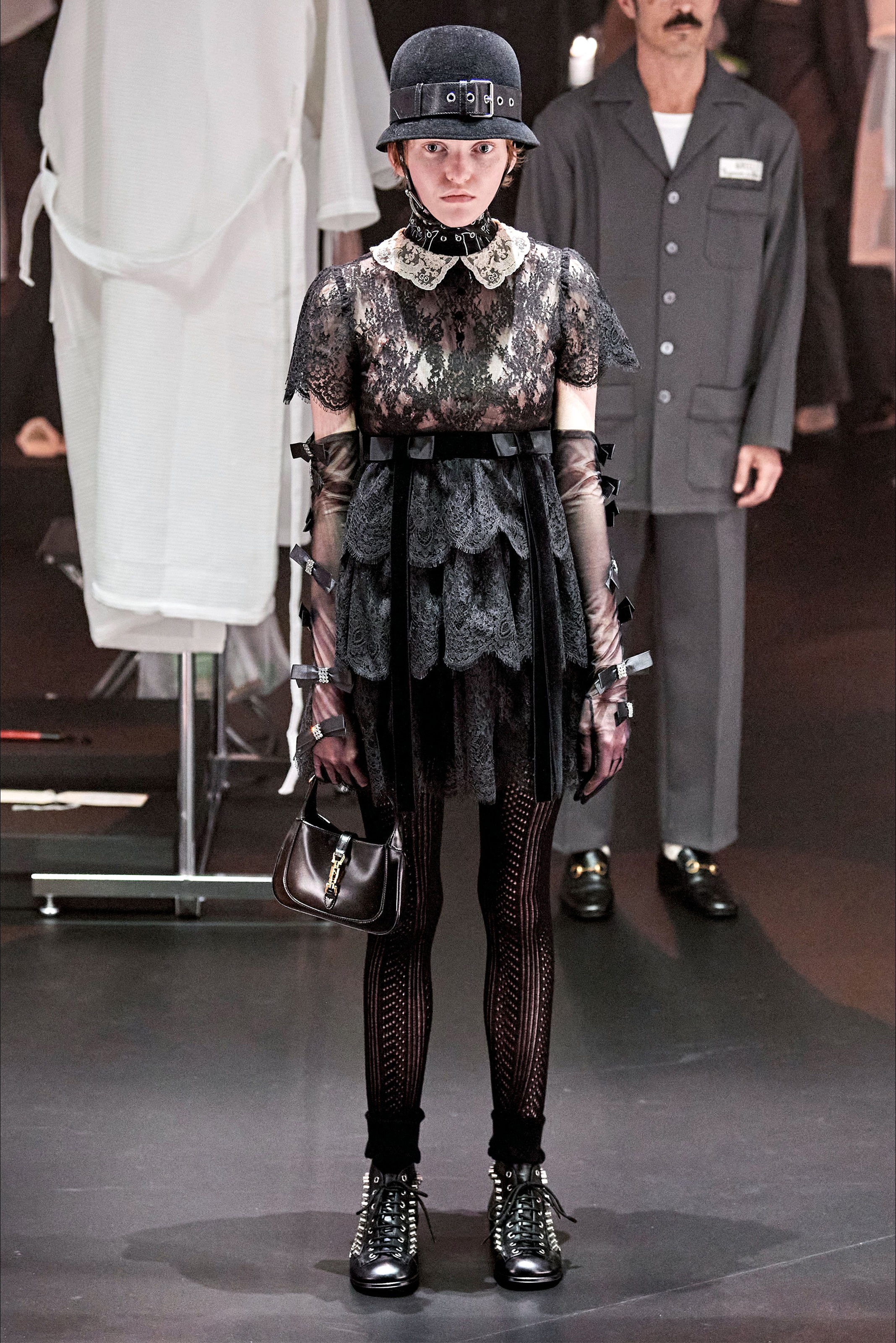 Niektoré modelky z prehliadky značky Gucci mali smutný výraz, čierne tečúce slzy a rozmazaná maskara tento výraz podčiarkovala.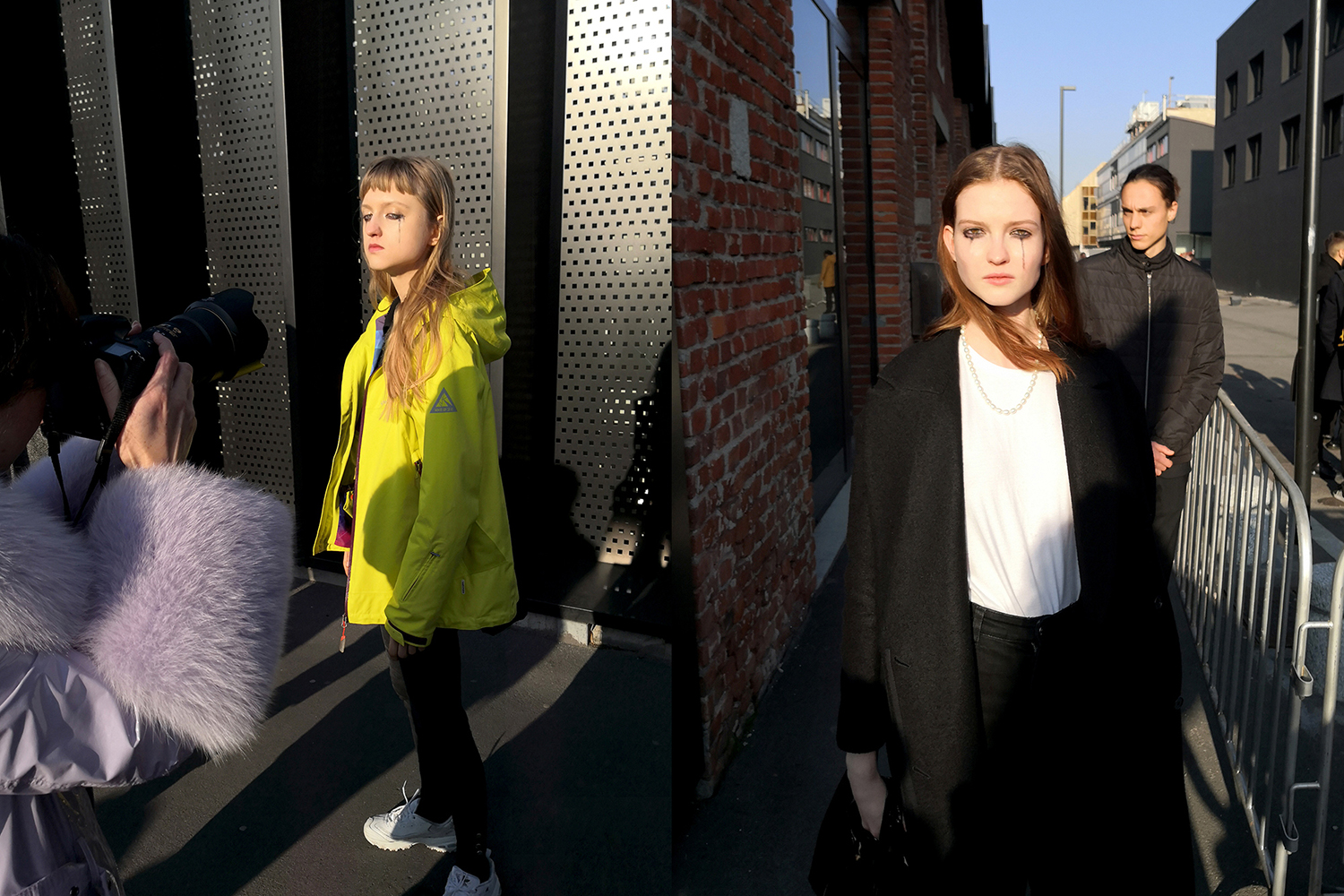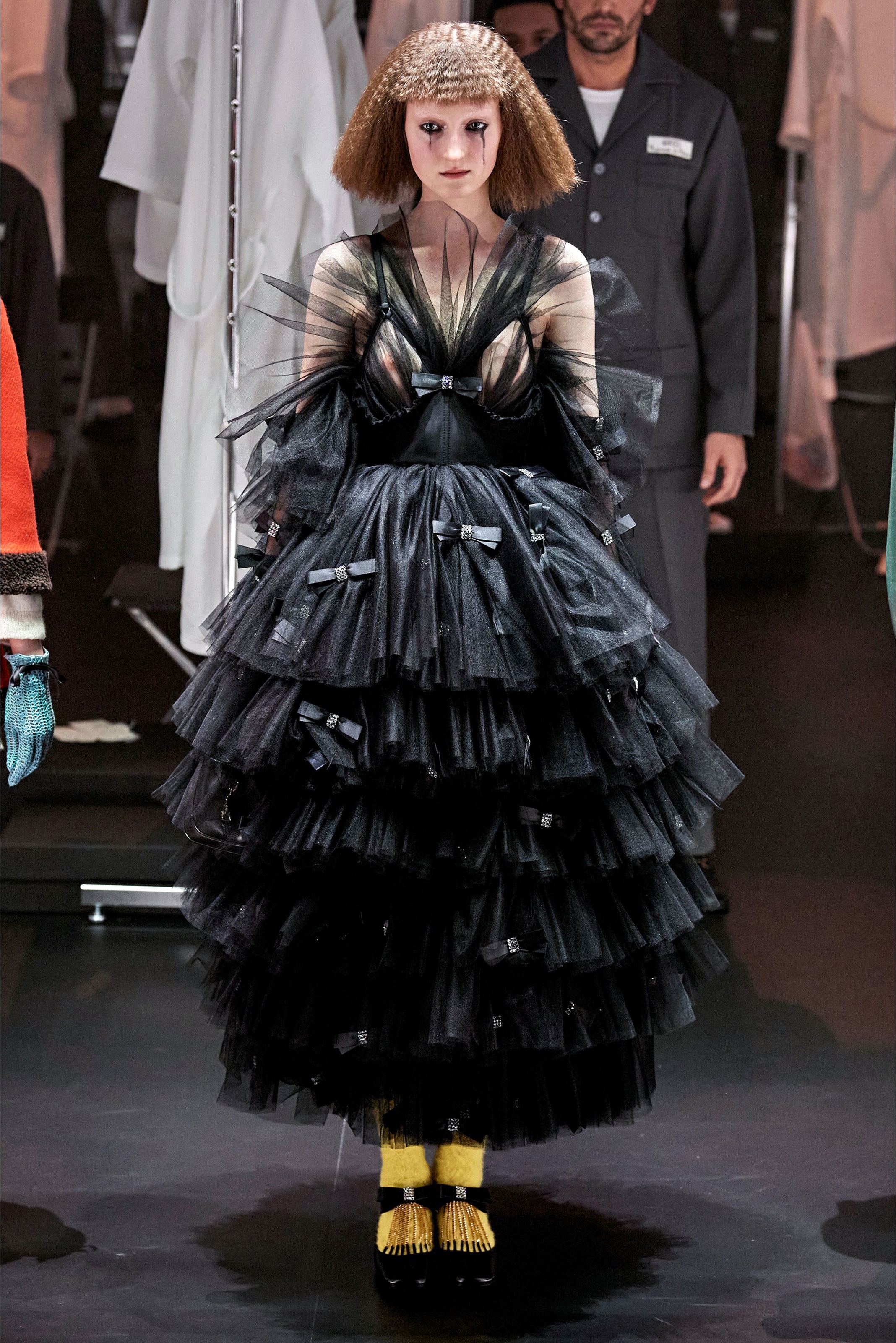 Sledujte instagram mya_mirell, kde v insta stories uvidíte moje zaujímavé módne videá. Taktiež stránku blogu na facebooku s názvom Mya Mirell Fashionista, ktorá je venovaná móde a Milan Fashion Weeku.