Herečka Monica Bellucci žiari v reklamnej kampani značky Dolce and Gabbana pre kabelku Devotion Bag, lokalita Como
V preplnenom životopise Monici Bellucci je ťažké určiť konkrétny okamih určujúci kariéru. Jej život sa vinie ako romantický film, ktorý sa odohrával vo vidieckej krajine Città di Castello (severotalianska komúna), kde sa krásna Talianka narodila. Požehnaná nepopierateľnou krásou, havraními kaderami a zmyselnou pleťou, si Bellucci užila hojné scény odohrávajúce sa na striebornom plátne aj na móle. V roku 2015 sa ako 50-ročná zapísala do histórie ako najstaršie bondovské dievča, aké kedy malo privilégium vystupovať.
Talianska diva, symbol krásy, známa herečka a modelka v jednom, sa najnovšie predstavila v kampani talianskej luxusnej značky Dolce and Gabbana pre kabelku Devotion Bag. Séria záberov zachytáva Taliansko v jeho plnej kráse v lokalite Como v blízkosti Milána. Potešenie pre oči je ešte viac jedinečné, umocnené kúzlom a šarmom talianskej ikony krásy a filmu Monici Bellucci.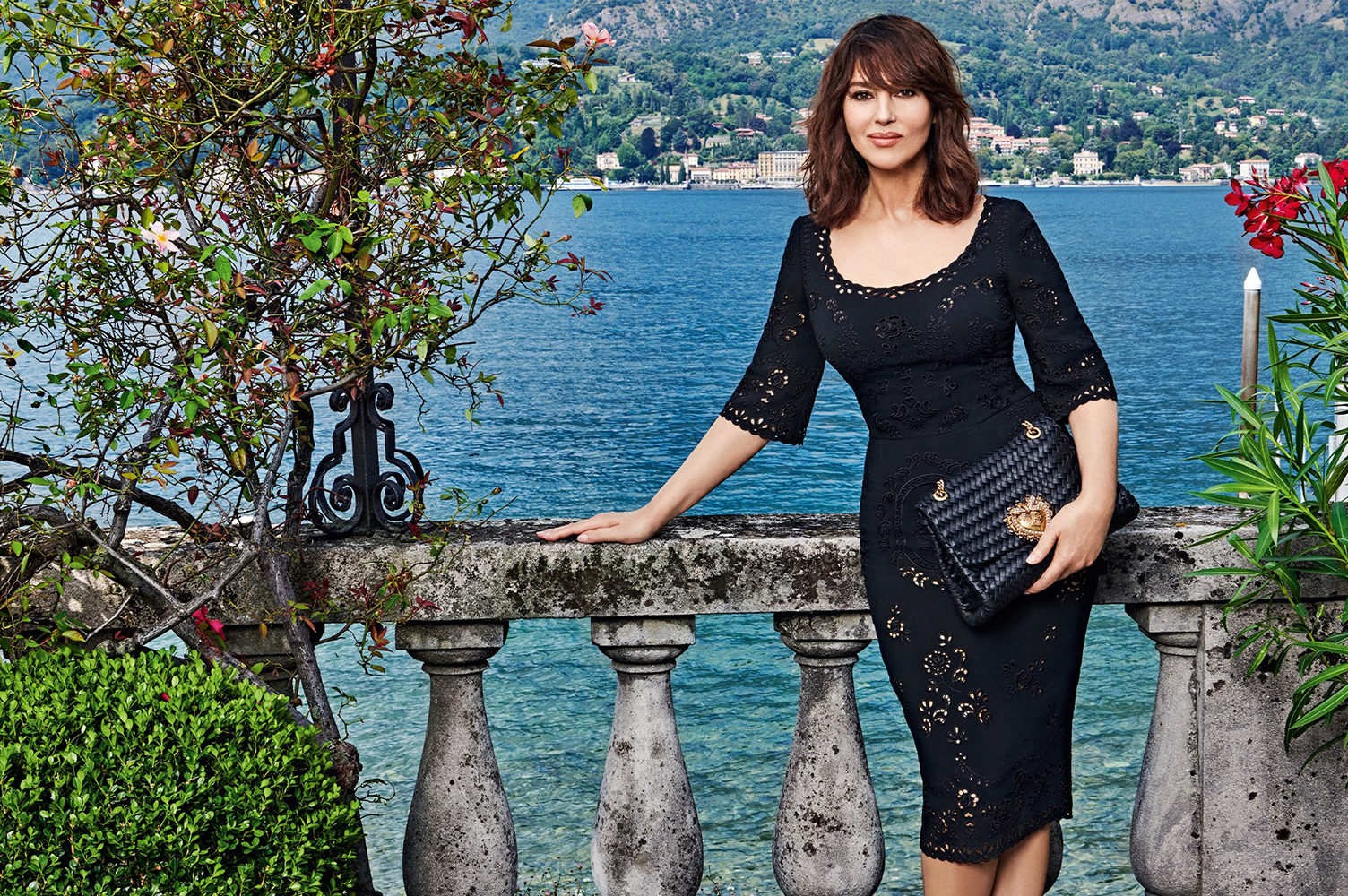 Monica Bellucci pózuje v čiernych šatách na pozadí jazera Como, ktoré je dokonalým prírodným prostredím pre novú kampaň Jar/Leto 2021 venovanú kabelke Devotion Bag talianskeho módneho domu Dolce and Gabbana.
Monicu Bellucci fotografoval v nádhernej talianskej lokalite Como s jazerom v pozadí pri predvedení sofistikovanej a elegantnej kabelky Devotion Bag špičkovej talianskej značky, slovenský fotograf Branislav Šimončík .
Vlasový dizajn zabezpečil herečke John Nollet, vizáž Letizia Carnevale. Monica, ktorá je už roky spájaná s talianskou značkou Dolce and Gabbana, podobne ako slávna herecká Diva Sophia Loren, predviedla svoje krivky v tvarovo vhodných čiernych modeloch značky Dolce and Gabbana. Šaty dopĺňa kabelka Devotion Bag v rôznych štýlových odtieňoch v spoločnej oslave lásky, elegancie, remeselného umenia a talianskej krásy. Lepšie spojenie si hádam ani nevieme predstaviť.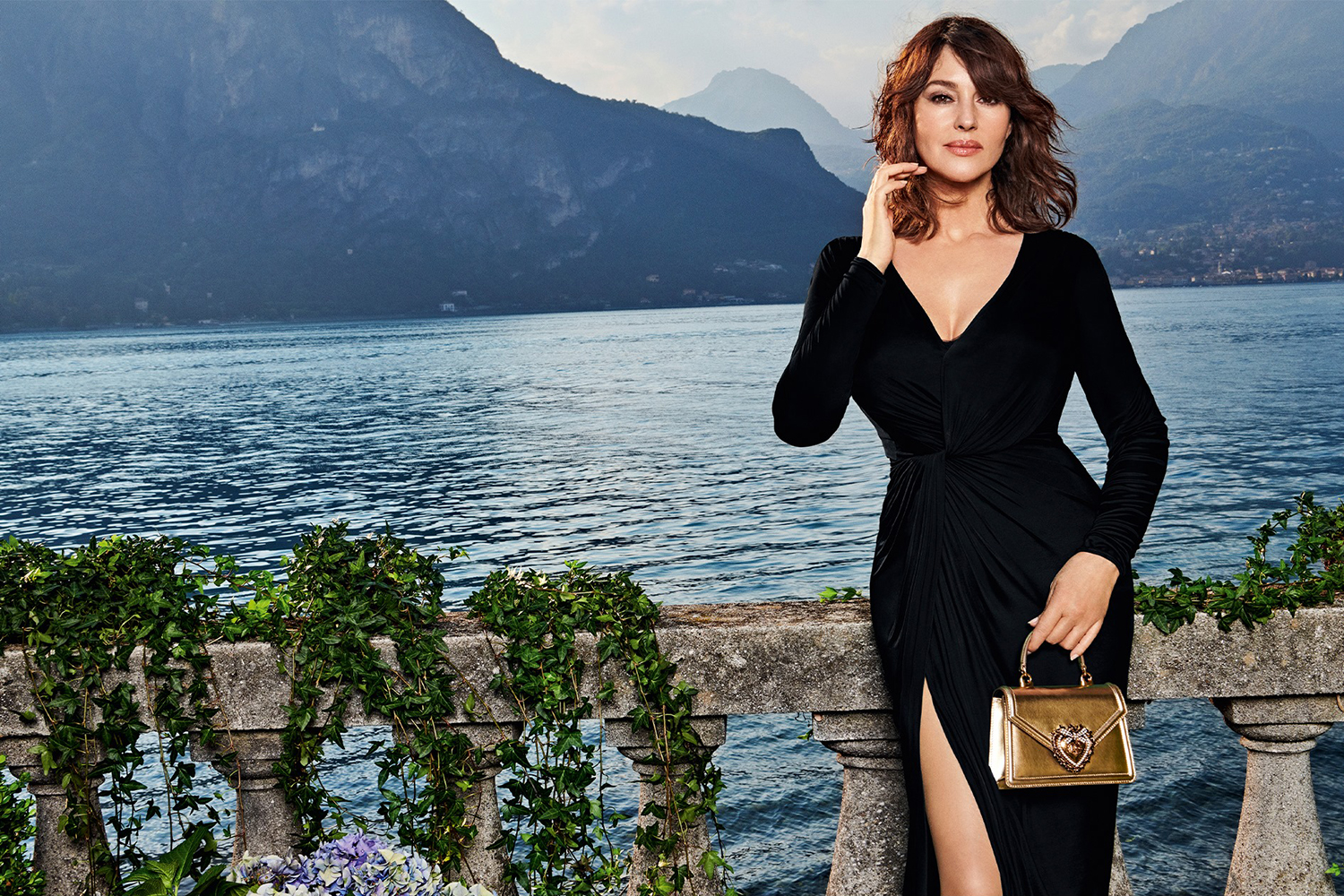 Slávna talianska herečka a múza Dolce and Gabbana dovedna predviedla 6 čiernych lookov doplnených kabelkou, ktorá sa tri roky po uvedení na trh stala najžiadanejšou súčasťou modelov talianskeho módneho domu Dolce and Gabbana. Jazero Como v talianskej lokalite Como blízko Milána je pozadím kampane Jar/Leto 2021 venovanej kabelke Devotion Bag značky Dolce and Gabbana.
Kabelka Devotion sa vyznačuje symbolom najsvätejšieho srdca, vyznaním lásky a oddanosti elegancii, remeselnému umeniu a zmyslu pre detail, ktorý vždy charakterizoval prácu dvoch návrhárov Domenica Dolce a Stefana Gabbana.
Herečka Monika Bellucci senzačná a očarujúca ako vždy predstavuje kampaň Dolce and Gabbana Jar / Leto 2021 Devotion Bag.
V roku 2018 počas februárovej módnej show Milan Fashion Weeku tejto značky bola kabelka predstavená na móle unikátnym spôsobom a to lietajúcimi dronmi. Táto bombastická novinka na módnej scéne spôsobila počas Milan Fashion Weeku ošiaľ a palcové titulky.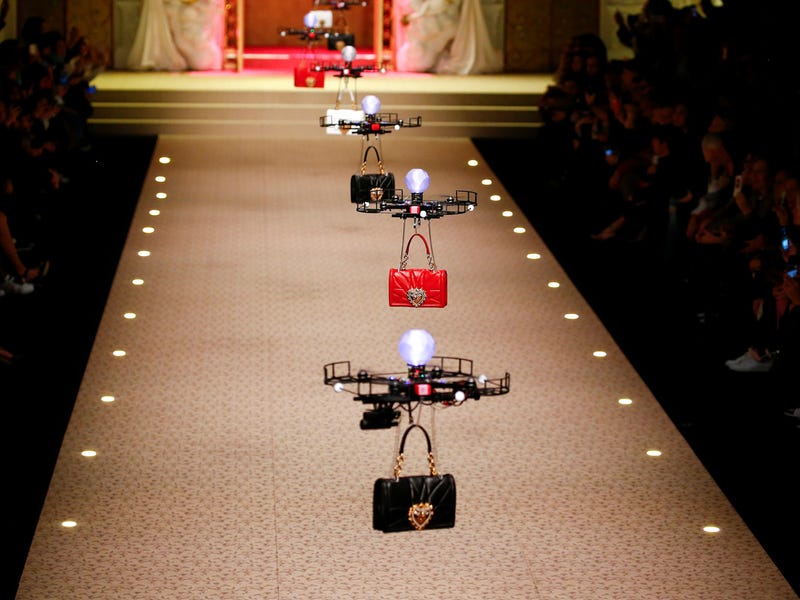 Dolce and Gabbana, kolekcia Jeseň / Zima 2018, zdroj : Alessandro Garofalo/Reuters
Kabelka je vyrábaná v rôznych tvaroch, veľkostiach a materiálových prevedeniach.
Vyhlásenie lásky a oddanosti elegancii, remeselnému umeniu a pozornosti k detailom zapečatené symbolom Najsvätejšieho srdca je oslavované dnes v novej ADV kampani značky Dolce and Gabbana s talianskou herečkou Monikou Bellucci.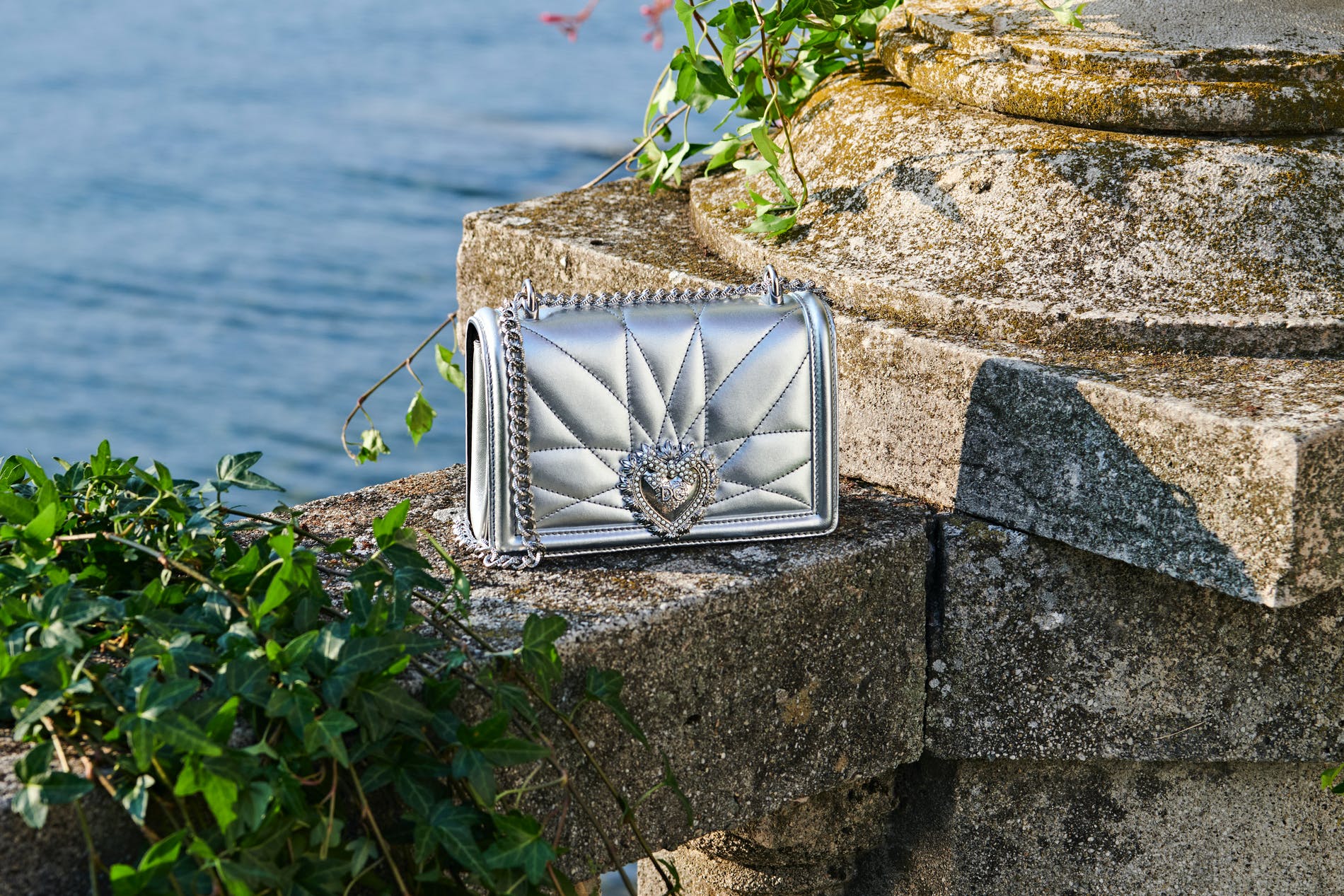 Iba tri roky po uvedení na trh, kedy bol na móle lietajúcimi dronmi predvedený model kabelky, sa z Devotion Bag stal ikonický model Dolce Gabbana predstavený v rôznych materiáloch, tvaroch a veľkostiach.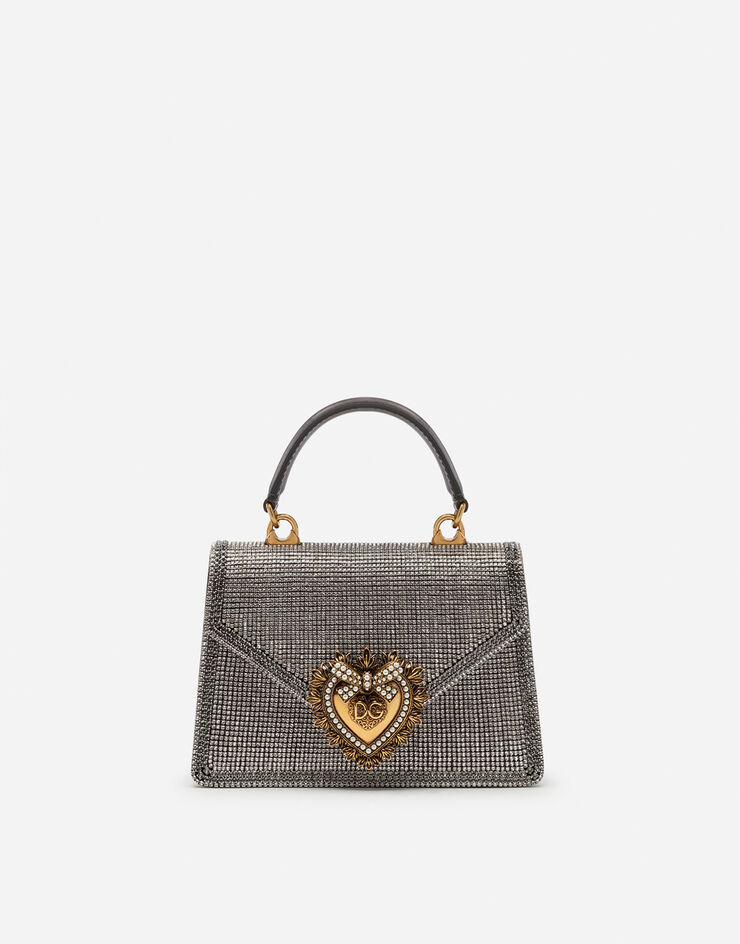 Dizajnérske duo hovorí: "Monica Bellucci je stelesnením talianskej krásy na svete. Jej priateľstvo nás teší a jej šarm dáva našim dizajnom neuveriteľné svetlo. S Monicou zdieľame oddanosť kráse a rodine a Taliansku. Je pekné môcť s ňou zdieľať všetku našu lásku."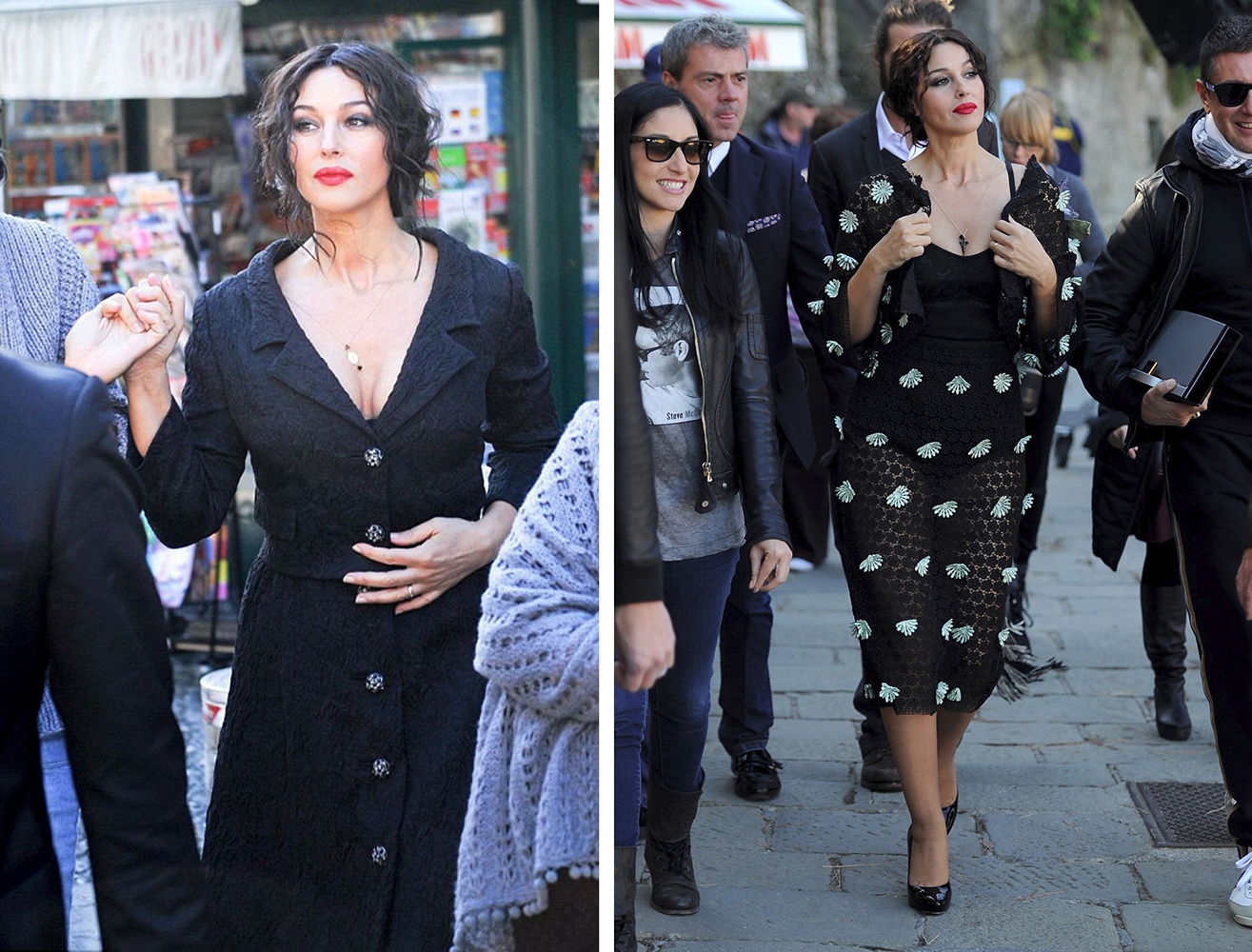 Múzou značky Dolce and Gabbana sú najkrajšie a najslávnejšie talianske ženy, ikony ženskosti a krásy, herečky Sophia Loren a Monica Bellucci a krásne modelky.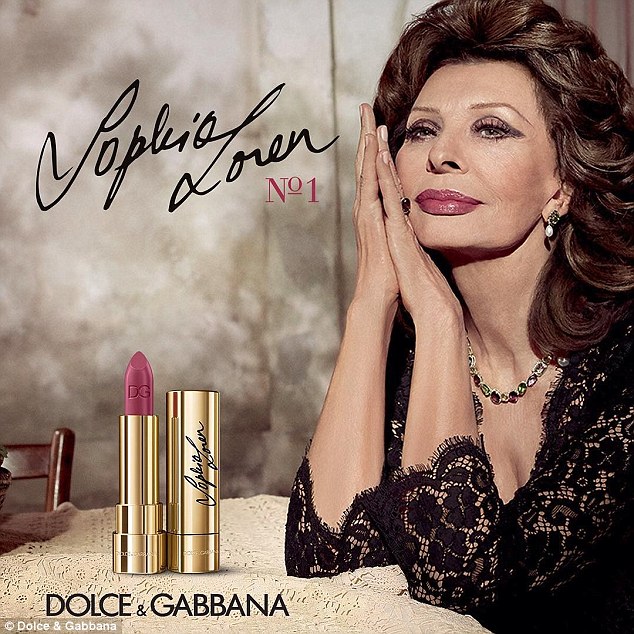 Modelka Chiara Scelsi svojou bujnou kučeravou hrivou, mladou krásou je ďalšou okrasou viacerých kampaní značky Dolce and Gabbana.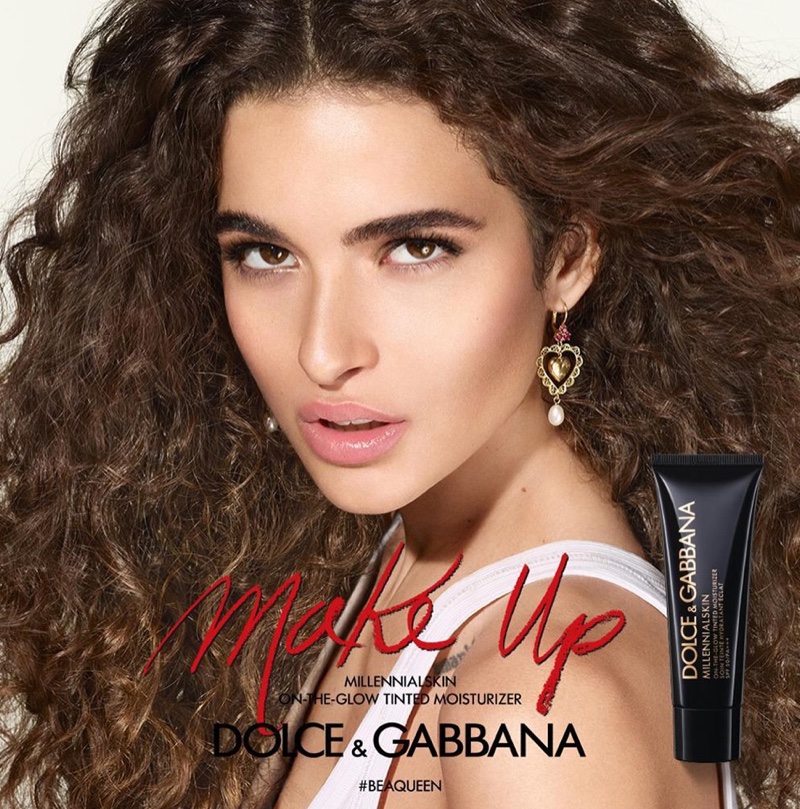 Obľúbená modelka prehliadkových mól a viacerých kampaní Bianca Balti patrí taktiež k ženám a symbolom talianskej krásy značky Dolce and Gabbana.
Femme fatale Monica Bellucci je rovnako ako Sophia Loren elegantnou múzou značky Dolce & Gabbana, pričom svoj debut na móle prvýkrát predstavila už v 90. rokoch.
Talianska herecká Diva, ktorá oslávila 56. rokov sa tiež nedávno v čase pred koronavírusovou pandémou blysla na móle tejto značky a počas Milan Fashion Weeku predviedla bodkovaný model.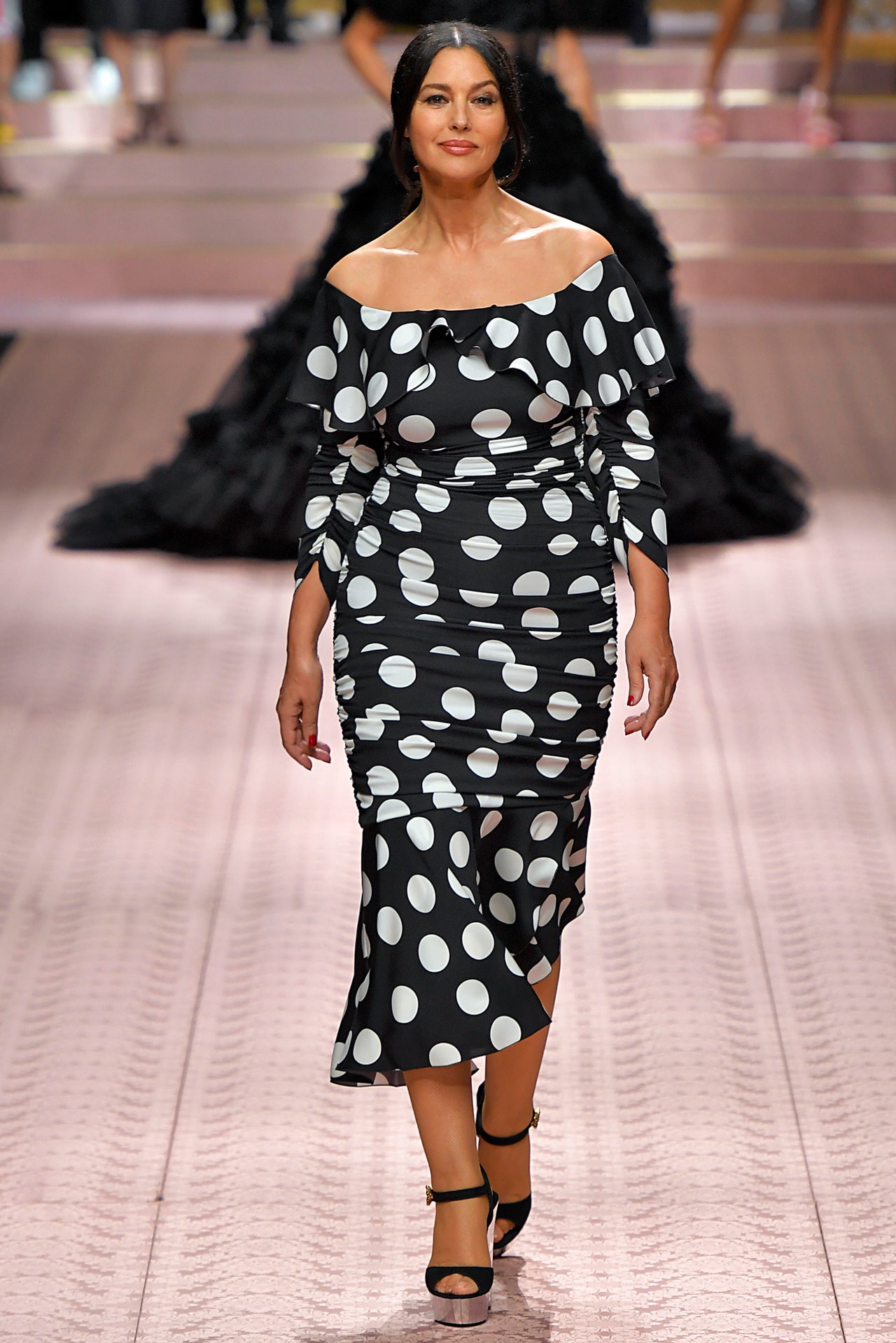 V septembri 2018 sa počas Milan Fashion Weeku spolu s modelkami objavila aj Monica Bellucci pri predvádzaní kolekcie Dolce and Gabbana, Jar/Leto 2019. © Victor VIRGILE
Krátko na to, nasledujúcu sezónu Milan Fashion Weeku, v septembri 2019 sa Monica Bellucci objavila v krátkom zostrihu po bradu, čím opäť vyvolala palcové titulky módnych magazínov.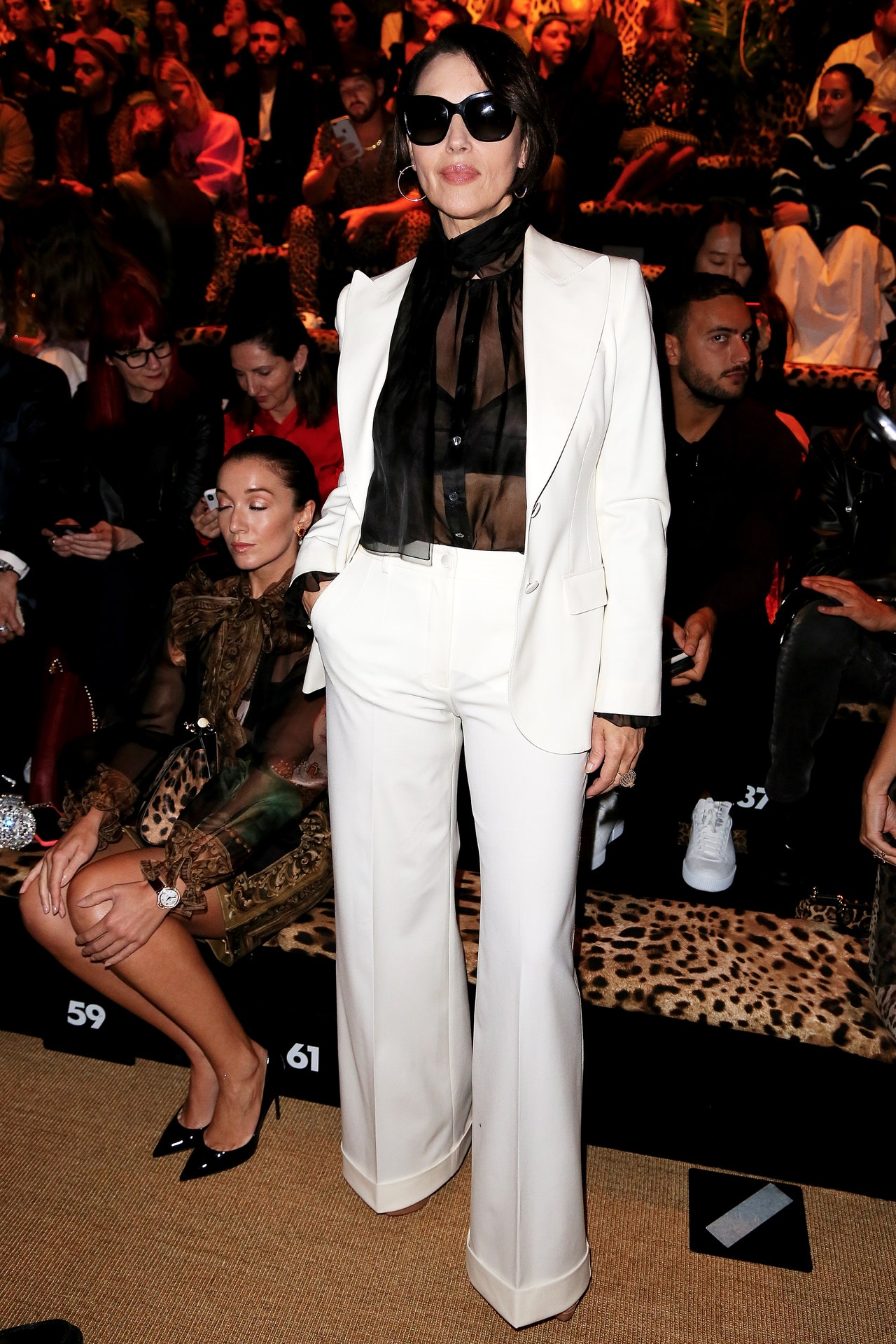 © Ernesto Ruscio
Monicu si sotva predstaviť bez červeného rúžu alebo celočierneho oblečenia. Pre talianskych návrhárov je táto dáma dlhodobo zdrojom inšpirácie. Je tvárou mnohých reklamných kampaní značky Dolce and Gabbana, ktoré zdobia Taliansko a jej talianska krása a charizma je známa celosvetovo.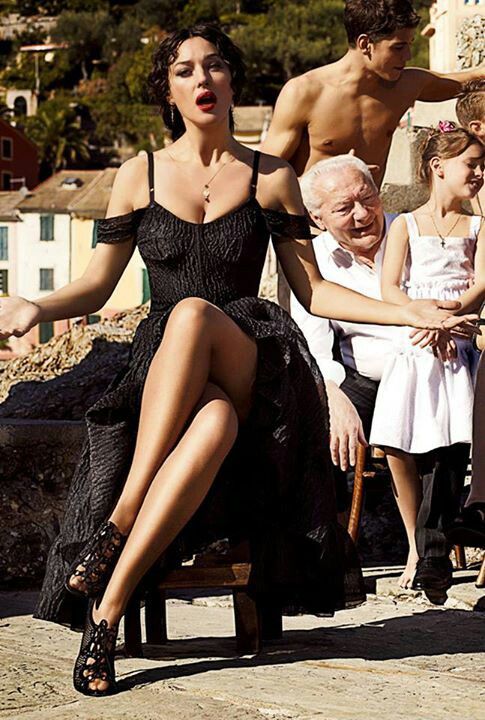 Október 2011, pri natáčaní reklamnej kampane pre Dolce and Gabbana, foto : © Jacopo Raule
Monica Bellucci sa objavovala aj po boku ostatných návrhárov, na foto s talianskym dizajnérom Valentino.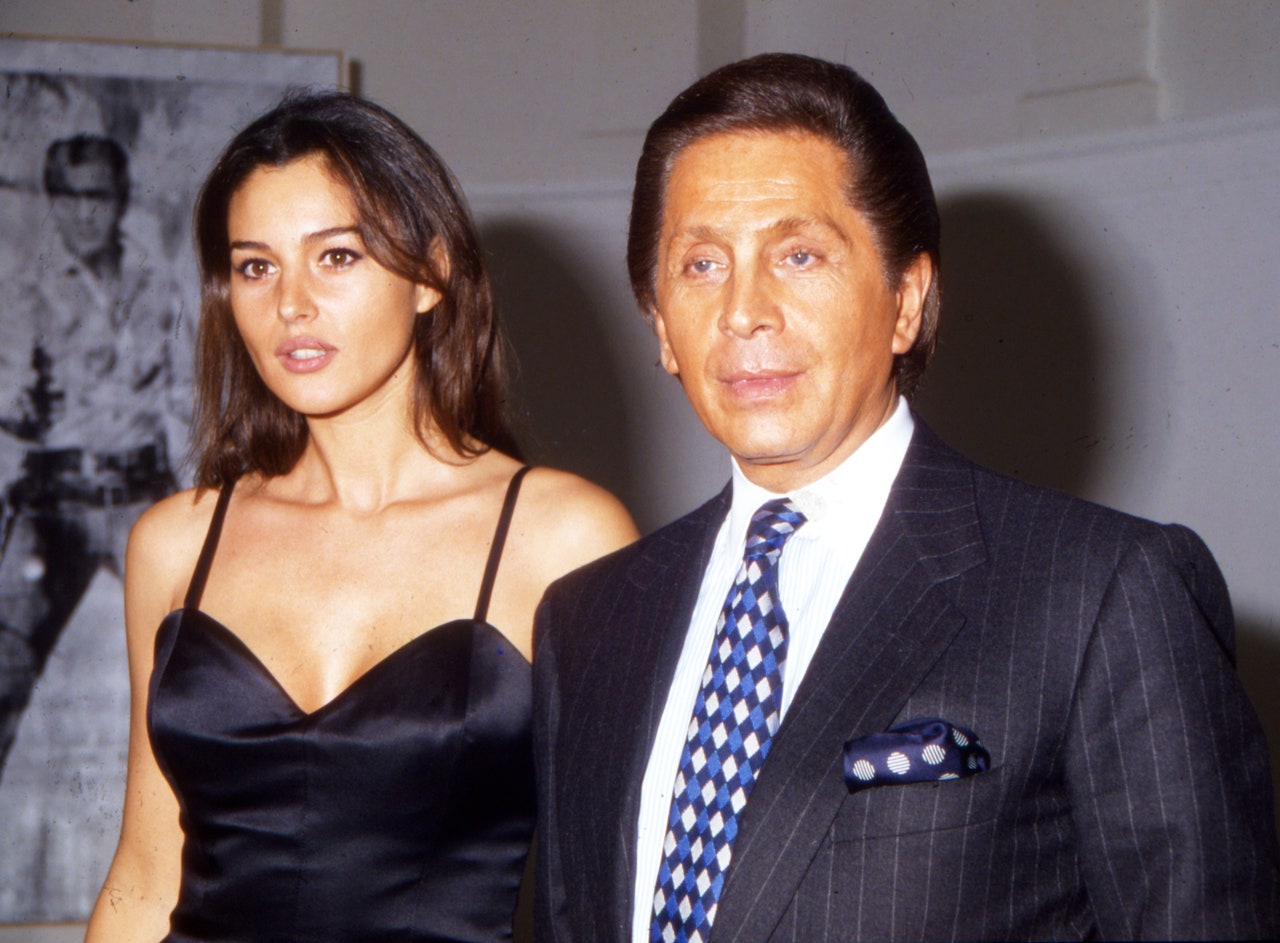 Na počesť jej krásy uviedlo v roku 2012 dizajnérske duo Dolce and Gabbana na trh exkluzívnu značku rúžu s názvom Monica.
Dôchodok zrejme pre Monicu Bellucci nie je pojem, na ktorý by pomýšľala. V súčasnosti, vo veku 56 rokov, sa naďalej objavuje v početných reklamných kampaniach talianske módne značky. Jej najnovšie beauty reklamné kampane z minulých rokov pre Dolce & Gabbana Beauty a tohtoročná marcová kampaň kabelky Devotion Bag sú propagáciou a oslavou talianskej krásy, ktorá má celosvetový dosah.
Zdá sa, že Monica sa veru na oddych nechystá, rovnako ako neutícha jej zrelá krása.
Foto: Courtsey Dolce Gabbana , Branislav Simoncik, pinterest, getty images
Viac fotografií a Videá si môžete pozrieť na Facebook stránke: Mya Mirell Fashionista a na Instagrame stránky: mya_mirell.