Kampánia – krajina skrytých historických pokladov, nádherných pláží a domov pravej talianskej mozzarella di bufala
Región Kampánia leží na juhu Talianska pri Tyrrhenskom mori na rozlohe 13 600 km. Je to najľudnatejší a zároveň najnavštevovanejší taliansky región s hlavným mestom Neapol (Napoli) , ktorý spolu s neapolským zálivom netreba veľmi predstavovať. Taliansky temperament spolu so špecifickým nárečím robí túto oblasť opäť niečím výnimočnú.
Ak zvolíte ako dovolenkovú destináciu Kampániu, očarí vás krása prírody tejto lokality a omnoho viac.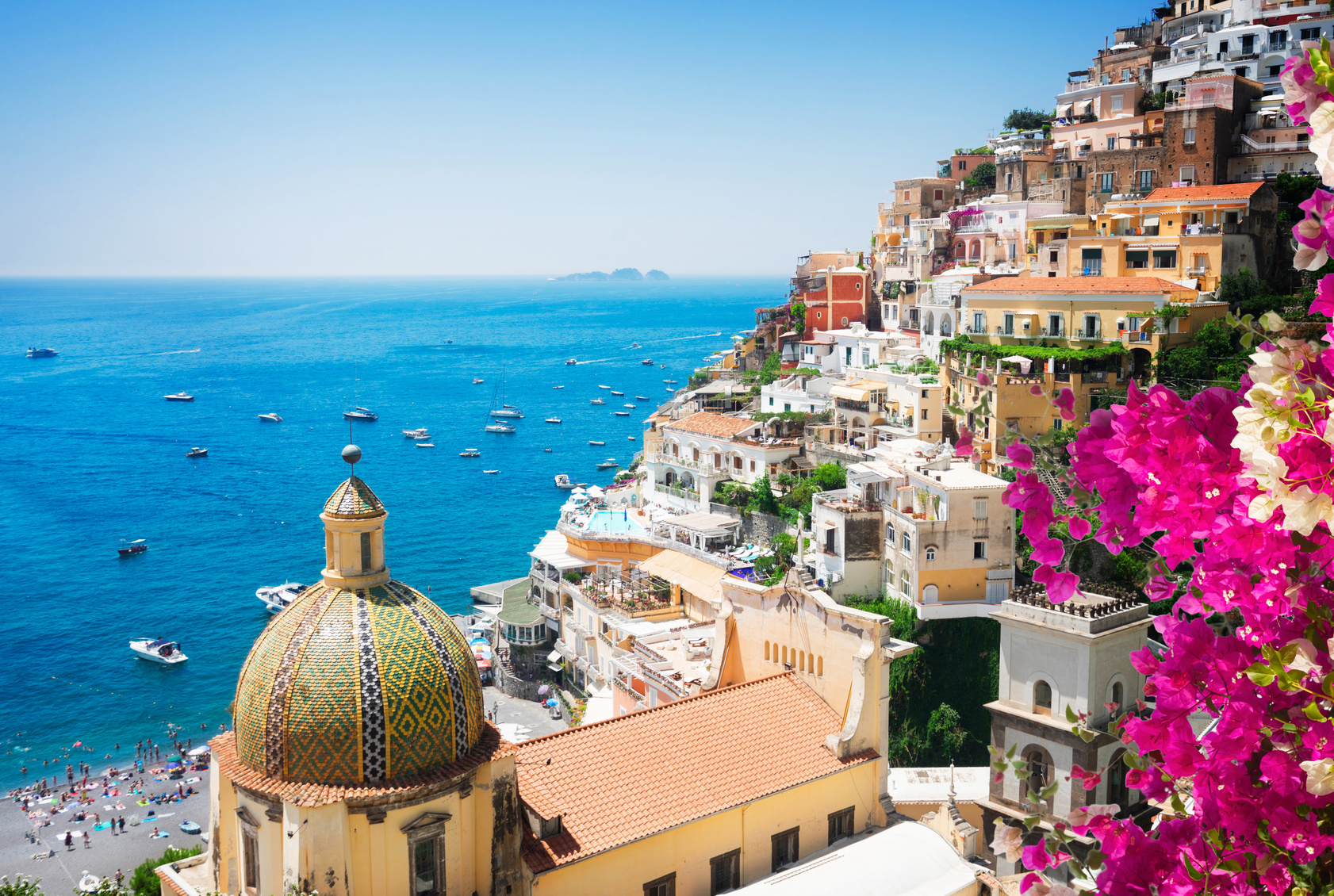 Idilická panenská príroda s nádhernými piesočnými plážami, útesmi, kúzelnými zátokami, čírym morom, ostrovčekmi a fascinujúcou panorámou sa v Kampánii snúbi s históriou a pokladmi starých kultúr. Neďaleko členitého pobrežia ležia ostrovčeky Istria, Capri a Procida. Jedinečnosť prírody s množstvom prírodných parkov spolu s unikátnym javom tejto oblasti, činnou sopkou Vezuv, uchváti milovníkov nádherných pláží a oddychových dovoleniek.
Práve v Kampánii sa nachádza povestné najkrajšie miesto v Taliansku tiahnúce sa od Neapola po Salerno. Prekrásne číre more, úžasné zálivy, útesy a pláže s neopakovateľnou atmosférou sa pred vami naskytnú a ohromia vás v plnej kráse a táto lokalita má meno Amalfské pobrežie.
Na svoje si tiež prídu vyznávači histórie. Kampánia sa totižto pýši bohatou históriou s archeologickými náleziskami od Pompejí, Herculaneum, Oplontis pri sopke Vezuv, po Neapol a nálezisko Paestum – výnimočné nálezy gréckeho staviteľského umenia na talianskom kontinente (o tom čítaj v predchádzajúcom článku Paestum). Za návštevu stoja mesta Neapol, Pozzuoli, Beneveto, Pompeje, Sorrento, Amalfi a spomínané Paestum.
Z nedávnych historických udalostí musím spomenúť prírodné pohromy, výbuch sopky Vezuv v rokoch 1943 – 44 po zemetrasenie z roku 1980, na ktoré je Taliansko zvyknuté častejšie, avšak v menších otrasoch. Sila prírody sa tu jednoznačne čas od času demonštruje a dáva pocítiť svoju autoritu . V Kampánii sa odohráva v skutku protiklad raju a chaosu.
KAMPÁNIA – ZROD SLÁVNEHO TALIANSKEHO SYRA MOZZARELLA DI BUFALA
Ľudia sa v Kampánii živia pestovaním ovocia, zeleniny, lovom rýb a morských tvorov. V tomto regióne si opäť pochutnáte na typických gastronomických špecialitách, na ktoré je Taliansko hrdé a pyšne sa nazýva gurmánskym národom, v čom súperí s Francúzmi a preto nezabudnite ochutnať najmä miestnu lahôdku. Tou je preslávený taliansky syr mozzarella di bufala. A ako sa tento syr robí a kde, sa poďte so mnou pozrieť.
Zavítame na jednu bio farmu v tomto regióne, kde sa zvieratá, konkrétne byvoly, majú ako v bavlnke. Prírodný parený nezrejúci syr mozzarella patrí k najväčším lahôdkam talianskej kuchyne. V našich končinách ho poznáme tiež zo supermarketov, ktoré však ponúkajú lacné napodobeniny nie pravej chuti, ako môžem potvrdiť z vlastnej skúsenosti. Na ten pravý z byvolieho mlieka si rozhodne zájdite do oblasti jeho zrodu Kampánie, odkiaľ tento syr pochádza.
VÝROBA SYRA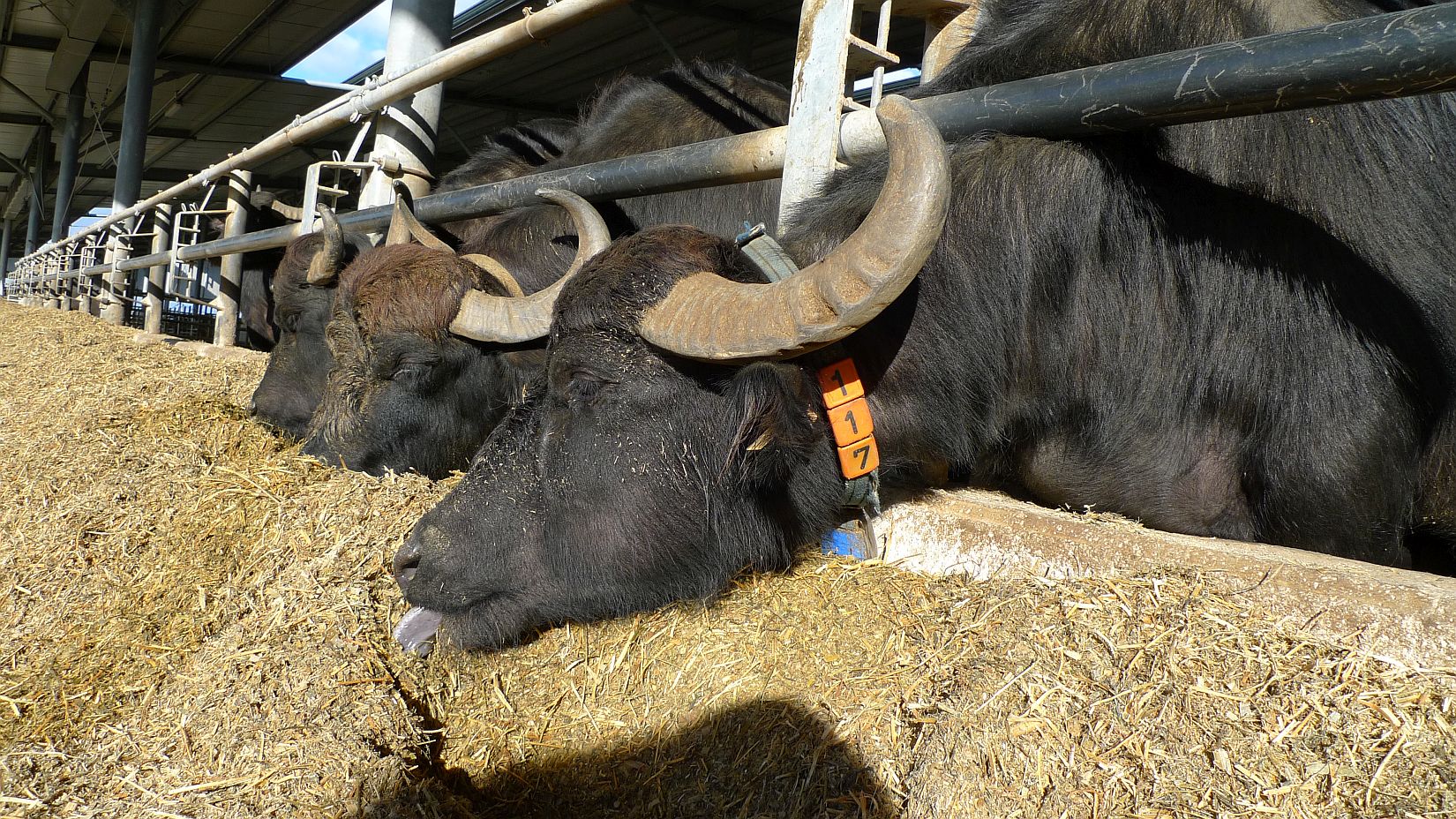 Syr sa vyrába z byvolieho mlieka a v tom je aj jeho chuťový rozdiel. Rozdiel syra mozzarella z byvolieho a mozzarella z kravského mlieka je citeľný v chuti, ale najmä v obsahu tuku a bielkovín. Mozzarella z kravského mlieka sa volá inak aj fior di latte , v preklade mliečny kvet a je menej výrazná.
Byvolie mlieko je naopak špecifickejšie so silnejšou koncentráciou mliečnych baktérií a tie sú zodpovedné za chuťové vlastnosti a okyslenie prvotnej syreniny. Takýto syr je síce drahší ale výraznejší s arómou a nezameniteľnou chuťou. Toto však nemusí každému jazýčku vyhovovať, no vycibrená talianska chuť a poháriky vyhľadáva to pravé a najlepšie.
Pravý mozzarella syr by mal obsahovať suroviny ako mlieko, čerstvé maslo, prezretý tvaroh, čerstvé mozzarelly a mliečny sneh. Syr je vlhký, mäkký, krémový, štavnatý a pružný s tenkou lesklou kôrou na povrchu.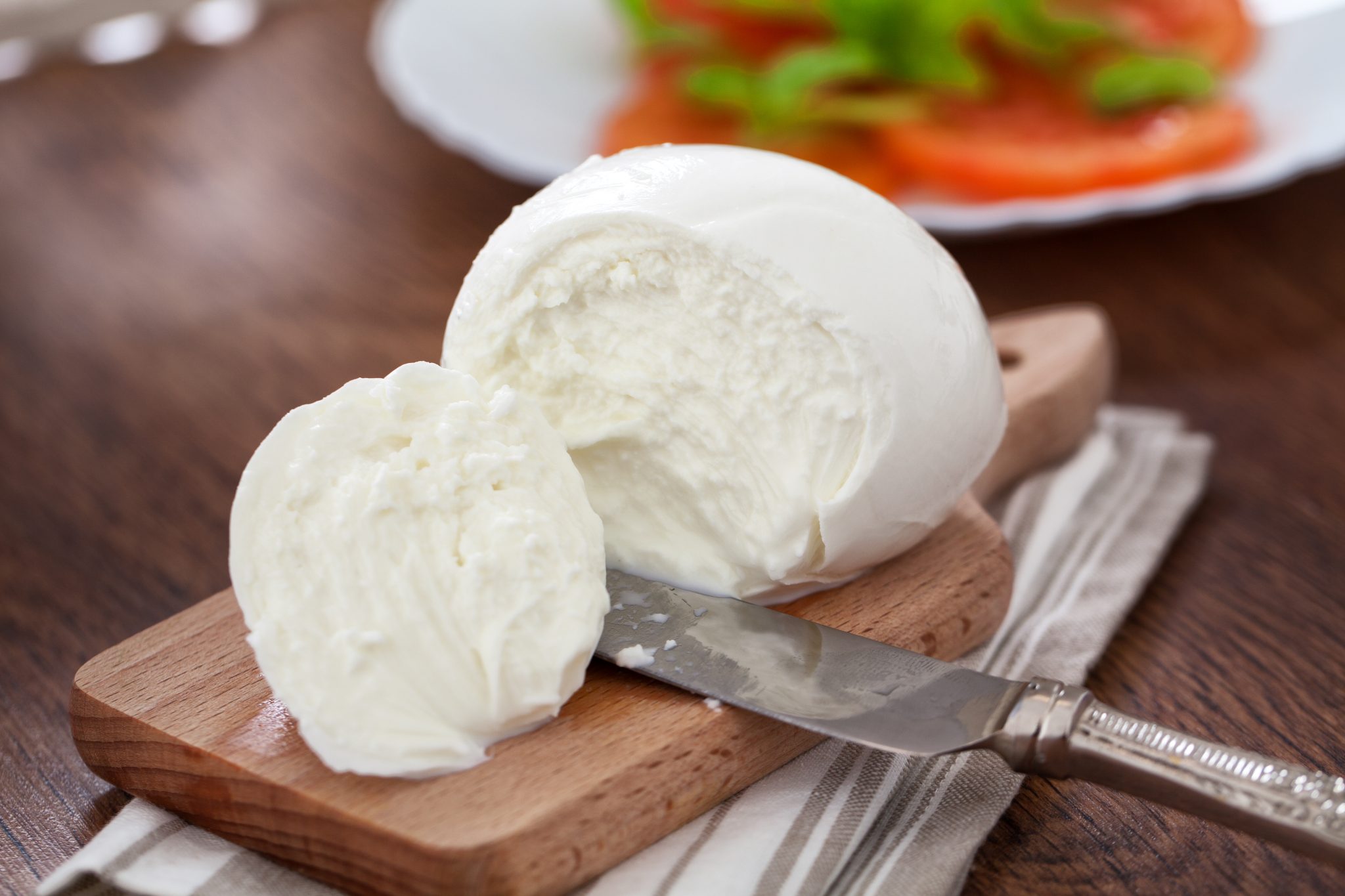 Predáva sa aj priamo na farme v miskách a vreckách so srvátkou, spolu s jogurtami a ostatnými produktami, ktoré si tu môžete zakúpiť. Čerstvé výrobky sú vždy tie najchutnejšie a to vedia Taliani najlepšie.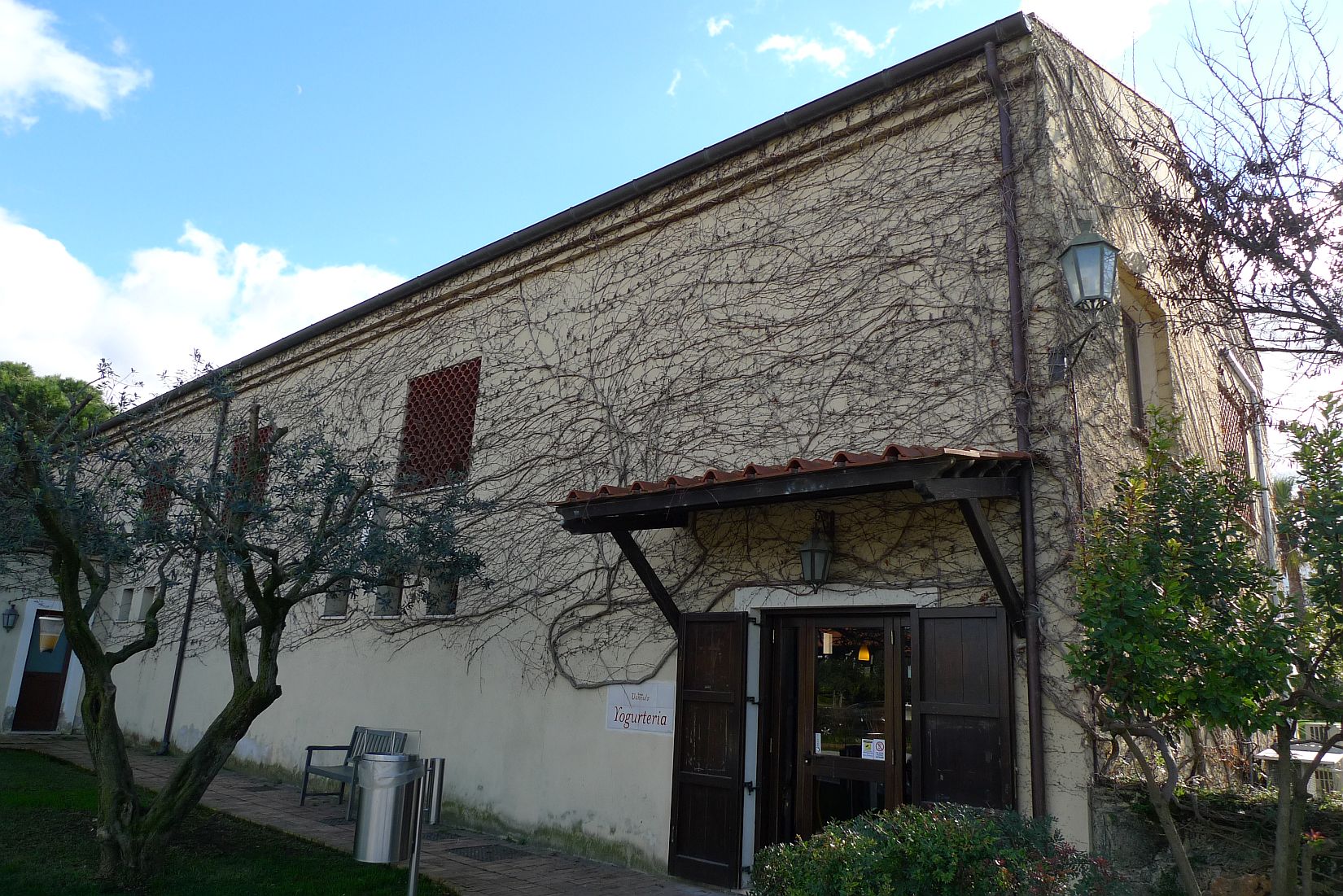 Špecifikom je varianta mozzarelly z ovčieho mlieka, ktorú možno kúpiť predovšetkým v južnom Taliansku a na Sicílii.
HISTÓRIA SYRA MOZZARELLA
Z histórie jeho názov dokladá zmienka, že sa jedná o druh spracovania, tzv. "mozzatura", kedy sa syrové cesto delí na malé kúsky. Prvýkrát sa tento názov mozzarella zaužívaný dodnes použil v 16. storočí. Spočiatku syr nebol známy a jeho vývoj prešiel malými etapami. Na trhu sa objavil až v roku 1720. Začali sa rozmáhať byvolie farmy a tento biznis sa teší úspechu až podnes.
Na takejto farme vidíte v celku starostlivosť o chov dobytka a môžete sa aj porozprávať s miestnym personálom, ktorý vám vysvetlí systém práce a výroby produktov na farme. Starostlivosť o zvieratá je tu prvoradá a tým naberajú výsledné produkty na kvalite. Zvieratá sa pasú vonku na paši, majú voľný pohyb, sú starostlivo ošetrované, dokonca si samy môžu prejsť k čistiacim procedúram a "okefkovať" , poškrabkať sa, prejdú si do boxov k dojeniu a všetko funguje automaticky a v pokojnom režime. Z čerstvo nadojeného mlieka zbaveného nečistôt, ktoré sa prepraví do syrárne sa potom vyrába pravá kvalitná a lahodná nefalšovaná mozzarella.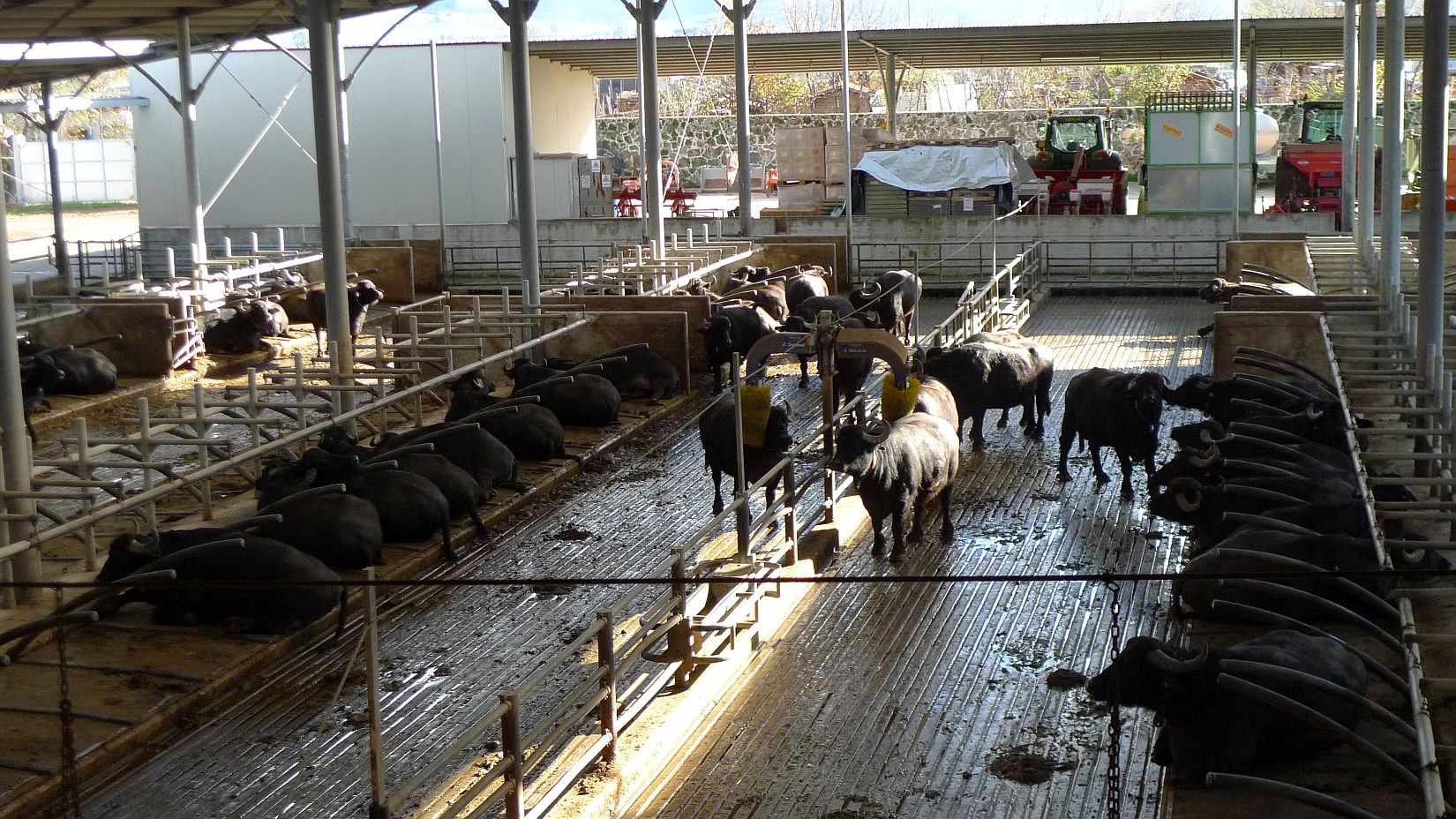 Takáto farma sa teší návšteve ľudí, ktorí si sem veľmi radi zájdu za kvalitnými výrobkami. Za seba musím potvrdiť, že chuť a kvalita sa rozhodne pozná a oplatí.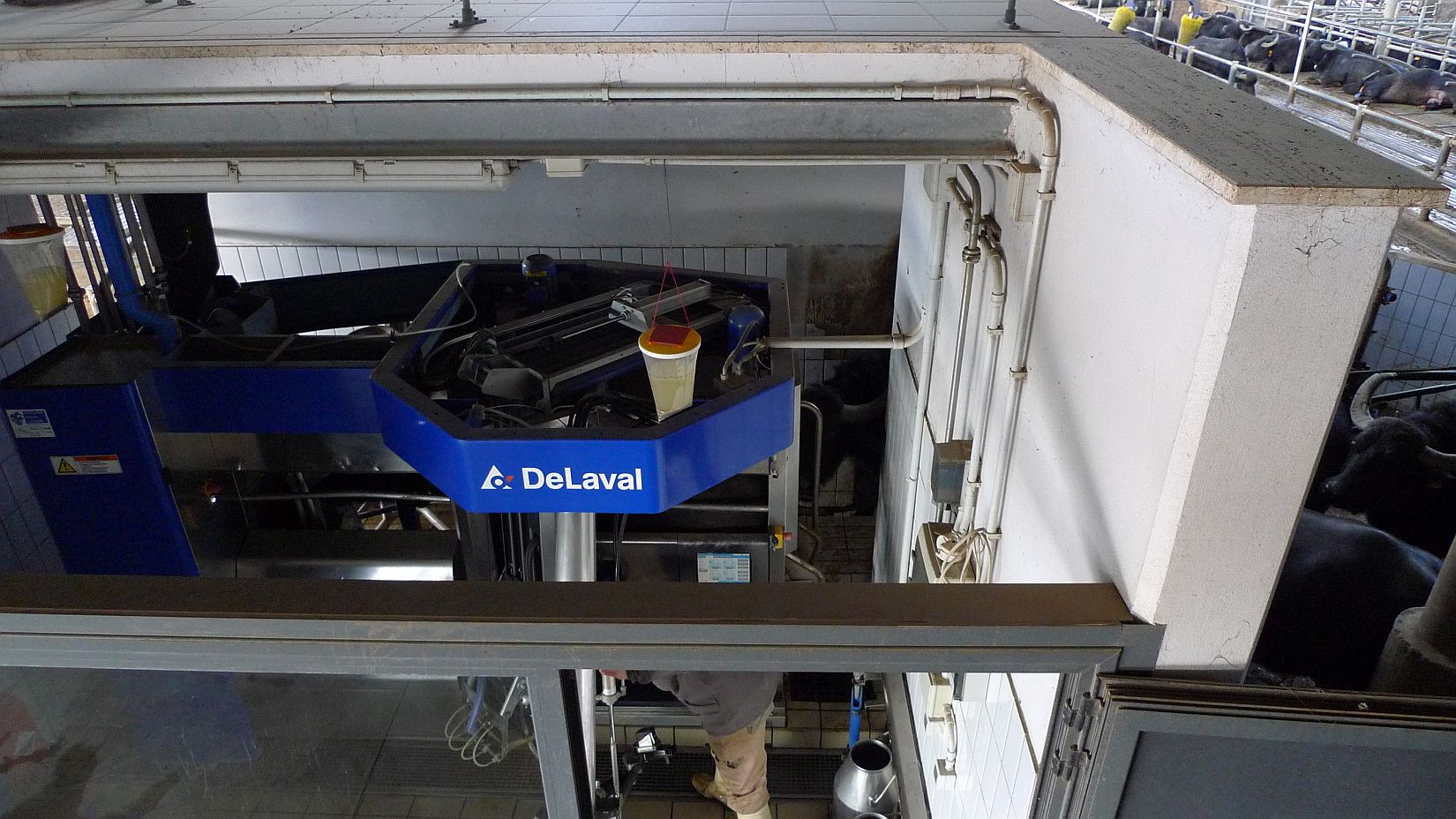 Mozzarella ako syr existuje vo viacerých druhoch. Originálna tradičná je mozzarella di bufala Campana vyrábaná z plnotučného byvolieho mlieka podľa tradičnej receptúry. Tá nesie značku D. O. P. , ktorou sa môže pochváliť iba syr vyrobený podľa tradičnej receptúry z mlieka vodných byvolov voľne sa pasúcich na lúkach práve v regióne Kampánia.
Mozzarellu syr si Taliani vychutnávajú samotný s troškou olivového oleja, basilica, paradajkami, bazalkou aj olivami. Syr má však v gastronómii veľa využití. Môžete skúsiť opražiť kúsky chrumkavého chlebíka na štýl talianského chlebíka bruschetta, pokvapkať olejom a nakrájať si k tomu rajčiny s mozzarellou a stredomorskú chuťovku máte zaručenú.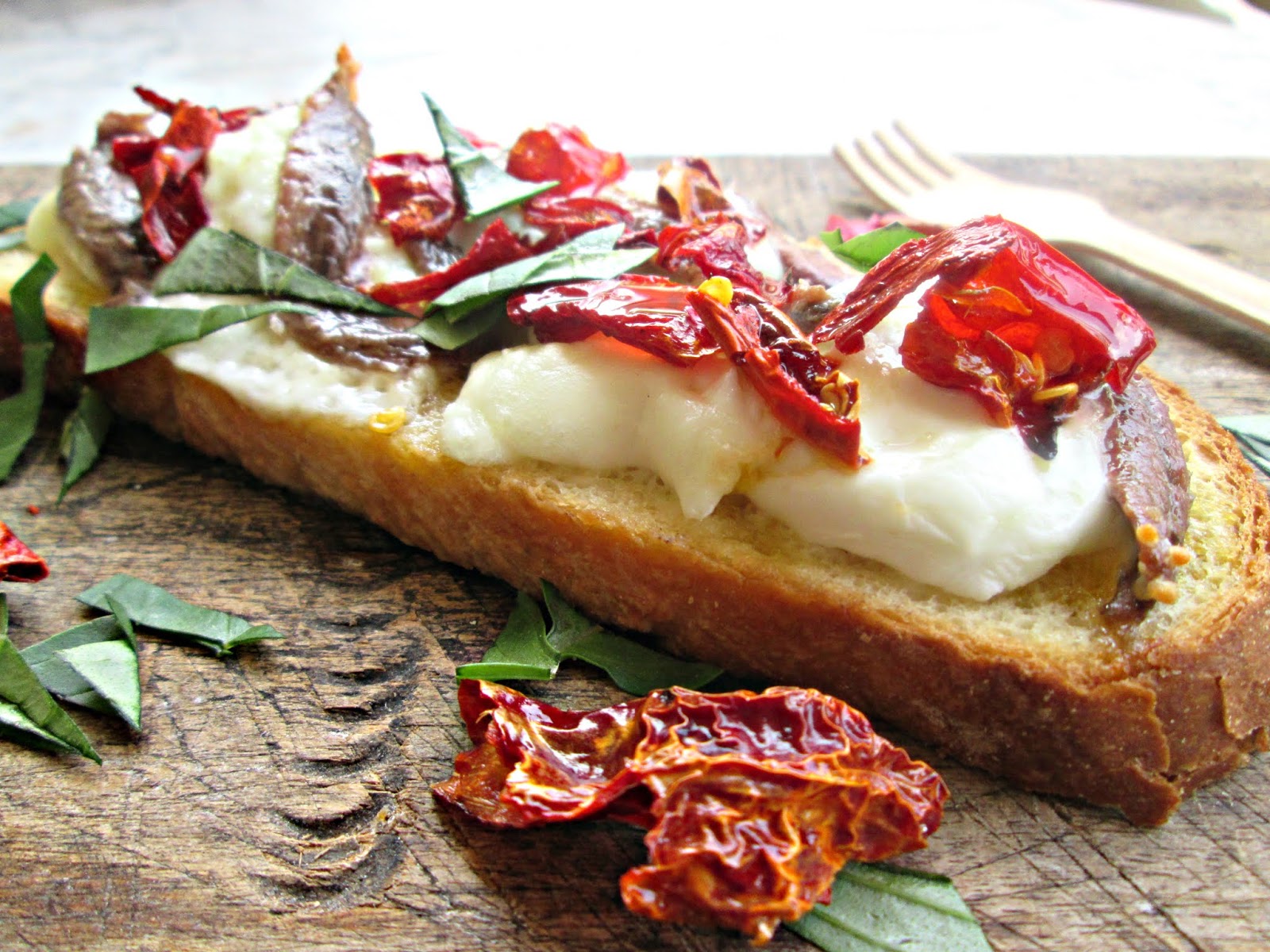 A pokiaľ budete dovolenkovať v Kampánii, nezabudnite si okrem nádherných pláží, prírody a historických pamiatok pozrieť napríklad aj takúto malú manufaktúru, bio-farmu naživo a okúste kvalitu pravej mozzarelly a ostatných výrobkov.