KARL LAGERFELD – zrodenie legendy, začiatky a kariérny rast ikonického návrhára 20. a 21. storočia
Legendárny dizajnér Karl Lagerfeld navždy zostane ikonickou postavou v módnom priemysle, v ktorom zanechal obrovskú pečať..
Karl Lagerfeld zmenil a ovplyvnil módny priemysel držiac titul kreatívneho dizajnéra niekoľkých najikonickejších módnych domov ako Chanel a Fendi.
POVOD A ZAČIATKY
Karl Lagerfeld pochádzal zo zámožnej rodiny. Otec Otto Lagerfeld bol nemecký businessman, ktorý v roku 1919 založil nemeckú spoločnosť Lagerfeld and Co, na dovoz kondenzovaného mlieka. Firmu vlastnil aj v Paríži. Matka bola predavačkou spodnej bielizne v Berlíne. Rodina Karla Lagerfelda patrila k starej katolíckej cirkvi. Malý Karl mal staršiu sestru Marthu Christiana Lagerfeld prezývanú Christel narodenú v roku 1931 a mladšiu sestru menom Thea Lagerfeld. Počas života však vzťah s nimi veľmi neudržiaval.
Karl mal ako dieťa veľa priestoru na vlastný rozvoj a svoje koníčky, k čomu ho viedla matka. No k jeho najväčším vášňam patrila predovšetkým móda. Už vo veku 6 rokov vedel hovoriť troma jazykmi – anglicky, nemecky a francúzsky. Bol veľmi šikovný a vynikal aj v škole, čo potvrdili mnohé učiteľky v rôznych interview. Ako sám Karl Lagerfeld hovoril, nehrával sa veľmi s deťmi, zato však veľa čítal, učil sa a kreslil. Všetko bolo podľa neho perfektné, na nič si nesťažoval, no túžil, ako vravel, rýchlo dospieť.
Strednú školu ukončil na prestížnom Lycée Montaigne vo Francúzsku . V roku 1955 sa zúčastnil neprofesionálnej súťaže sponzorovanej International Wool Secretariat o dizajn kabátov, kde zaujal okamžite. Po víťazstve v súťaži sa zoznámil s dizajnérom Yves Saint Laurent a krátko na to bol najatý Pierre Balmainom. Tento krok odštartoval jeho hviezdnu kariéru a zaradil ho medzi nováčikov parížskej módnej scény. Mladý Karl najskôr tri roky pracoval ako asistent Balmaina a jeho učeň, potom pokračoval ako hlavný dizajnér v ateliéri Jean Patou a to do roku 1963.
1954 – súťaž Woolmark Prize a mladý Karl Lagerfeld s dizajnom kabátu, s ktorým vyhral
1957 – Karl Lagerfeld sa stal umeleckým riaditeľom JEAN PATOU v Paríži.
V 60. rokoch sa po nadobudnutých skúsenostiach rozhodol osamostatniť. Jeho meno sa zakrátko stalo značkou a známkou elegancie, unikátnosti a kreativity. Na čo siahol, to pozdvihol, znovuzrodil a doviedol k úspechu. Práve preto bol v oblasti módy a umenia oslovovaný k mnohým spoluprácam.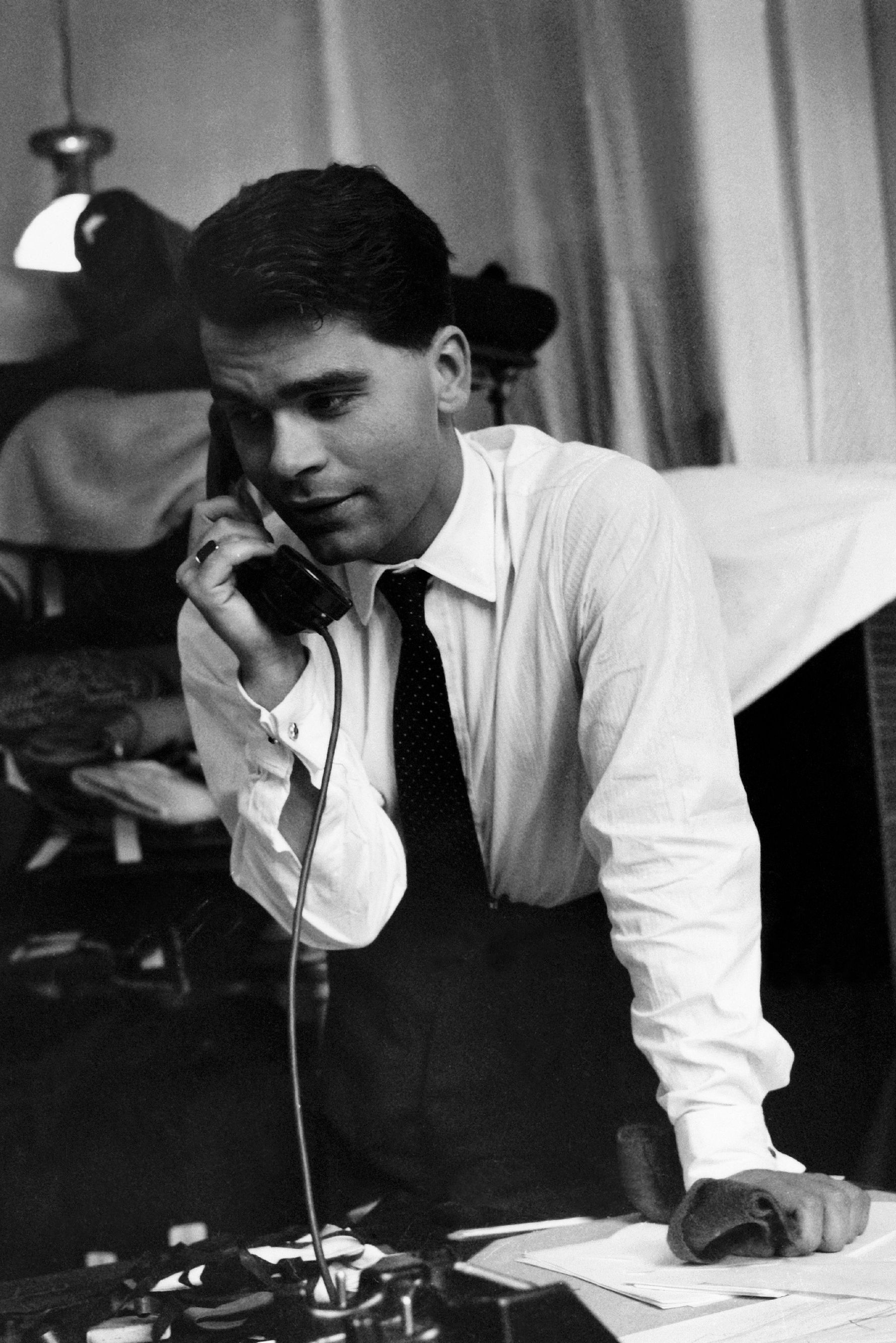 1960 mladý 27 ročný Karl Lagerfeld vo svojom parížskom ateliéri, zdroj: harpersbazaar.com
SPOLUPRÁCA S MÓDNYMI DOMAMI – FENDI, CHLOÉ, CHANEL
Karl Lagerfeld ako úspešný dizajnér rozvinul spoluprácu s talianskym módnym domom Fendi, s rodinnou značkou s kožušníckym priemyslom s dlhoročnou históriou, ktorá potrebovala podporiť. Svoje pôsobenie presunul tiež do Ríma, ktorý si obľúbil a v Taliansku sa cítil taktiež doma.
Karl Lagerfeld bol plný energie a veľký multitalent. Sám hovorieval, že je v ňom skrytých niekoľko osobností. Talianskej módnej značke Fendi po svojom vstupe do čela obrovsky pomohol. Rodinnú firmu postavil na nohy, oživil a povzniesol dizajn, ktorý sa stal skoro známkou luxusu a je ním do dnes. V priebehu jeho pôsobenia vo Fendi majetok značky podstatne narástol.
1965 – Karl Lagerfeld začal spoluprácu s FENDI
Päť sestier Fendi a návrhár Karl Lagerfeld, historická fotografia, Rím, vľavo Karla Fendi, ktorá skonala nedávno (čítaj článok o Karle Fendi na tomto blogu).
Z upadajúcej rodinnej kožušníckej firmy sa stal vďaka pôsobeniu Karla Lagerfelda v čele kreatívneho dizajnéra luxusný európsky módny brand, ktorého butiky sú po celom svete. Dizajn luxusných kožuchov vďaka napredujúcim technológiám posúval Karl neustále vpred na vyššiu úroveň. Nezlomil ho ani fakt, že jeho práci nefandili zástancovia zvierat, ochranári a pred značkou a jeho príchodom sa konali neraz protesty.
Bolo predvedených niekoľko veľkolepých módnych show ako napríklad haute fourrure, kde cena luxusných kúskov presiahla astronomické sumy (dosahovala až 1 milión). V jeho vízii sa uskutočnila v roku 2016 tiež nezabudnuteľná módna show v Ríme, ktorá sa konala priamo vo Fontáne di Trevi pri príležitosti 90. výročia značky.
Karl Lagerfeld a Silvia Venturini Fendi – prehliadka značky Fendi na Fontáne di Trevi pri príležitosti 90. výročia značky.
Luxusné kožuchy a kolekcia predvedená priamo na móle vybudovanom priamo na slávnej rímskej o Fontáne di Trevi. Unikátne módne show, ktoré pripravoval módny génius Karl Lagerfeld sa navždy zapísali do histórie módnych dejín.
Video z prehliadky si môžete pozrieť v linku, viac sa dočítate v článku na blogu s názvom Haute Couture Fendi Fashion show, Rím, 7. júl 2016.
Len pár dní pred svojím skonom vo februári 2019 dolaďoval podrobnosti poslednej kolekcie pre túto značku, ktorá bola predvedená počas Milan Fashion Weeku, 21. februára 2019. Mal pritom len jednu myšlienku a to na krásu a bohatosť kolekcie. Aj toto je svedectvo plnej oddanosti legendárneho dizajnéra móde, ktorej zasvätil celý svoj život až do skonu.
Článok o najnovšej Fendi kolekcii pre sezónu jeseň 2019 čítaj na blogu pod názvom: Karl Lagerfel, posledná kolekcia pre značku Fendi.
REVOLÚCIA NA MÓDNOM POLI V PODANÍ KARLA LAGERFELDA
V roku 1993 spôsobil na módnom poli revolúciu. Módnou show Fendi na ktorej mólo vyslal taliansku porno hviezdu Moana Pozzi a striptérky odeté do čipovaných plaviek nahneval aj ľadovú kráľovnú módy, samotnú šéfku magazínu Vogue Annu Wintour.
CHLOE
1979 – Karl Lagerfel umeleckým riaditeľom značky CHLOÉ
Popri tejto práci pôsobil aj v značke CHLOÉ, zvládal mnohé aktivity, taktiež pracoval na vlastnej kolekcii, značke Karl Lagerfeld.
80-TE ROKY
Karl Lagerfeld si vytvoril silné vzťahy s množstvom žien, ktoré sa stali dlhoročnými ambasádorkami značky. Francúzska modelka Inès de La Fressange bola jednou z nich. Skúška šiat značky Chloé .
1983 – Karl Lagerfeld začal pracovať v značke CHANEL
V roku 1983 sa stal kreatívnym riaditeľom francúzskeho módneho domu CHANEL, ktorý povzniesol na vysokú úroveň a pomohol jej nabrať nový dych. Jeho prehliadky kolekcií vzbudzovali obrovský záujem. Dokázal vytvárať až 6 kolekcií ročne – 2 haute couture, 2 pret-a-porter a 2 medzikolekcie Resort a Pre-Fall okrem 4 prehliadok pre značku Fendi. Na nedostatok práce sa teda geníálny Karl stažovať nemohol. Naopak, bolo až neuveriteľné a nepochopiteľné ako tento vysoký tlak a pracovné tempo dokázal zvládať do vysokého veku. Karl Lagerfeld bol energicky nevyčerpateľný počas celého života s neustálym zápalom pre dizajn. V tejto práci sa našiel a svojich rovesníkov vďaka spôsobu života, aký viedol, uvádzal do úzkych. Nemal si s nimi, ako sám hovoril, čo povedať. Rovnako nemal v láske dizajnérov, ktorí pracovný nápor v módnom biznise nezvládali a neustále sa sťažovali. Svoju pozornosť vždy upriamoval na zákazníka, orientoval sa komerčne, jeho modely boli nositeľné s vysokou známkou luxusu a štýlu.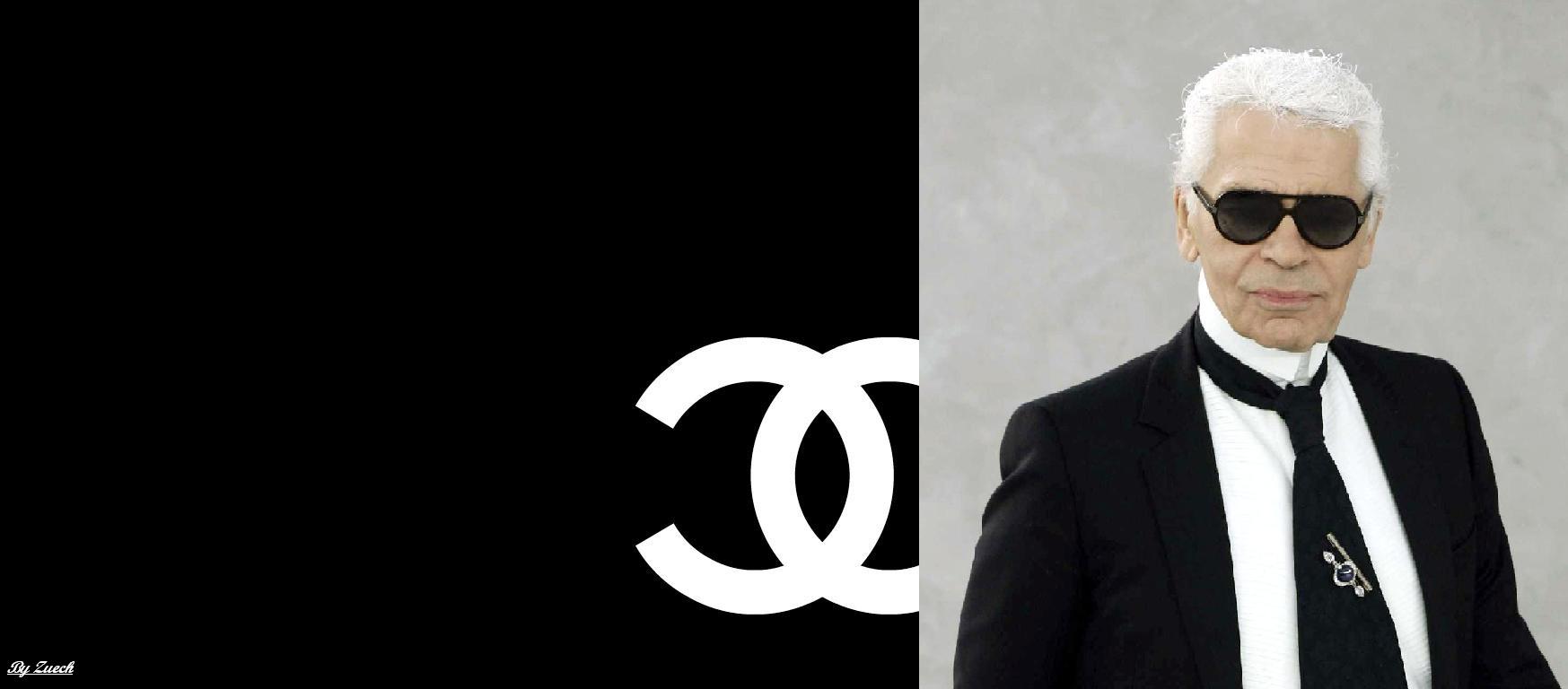 Karl Lagerfeld sa stal značkou s originálnym rukopisom a jedným z najznámejších a najkreatívnejších dizajnérov na svete. Pre značku Chanel vytvoril módne show, ktoré boli skutočným divadelným predstavením. Mnohé z nich sa zapísali medzi pamätné udalosti módy. Kreácie v prostredí, aké vytváral napríklad aj v priestoroch Grand Palais boli unikátne , na prehliadkach pracovali celé teamy a vďaka neobmedzeným financiám bolo predstavenie módnych show dychberúce. O najúžasnejších prehliadkach pre značku Chanel čítajte v nasledujúcom článku na tomto blogu.
Módna prehliadka Chanel , rok 2010 s ľadovcom, ktorý vážil 265 ton a bol privezený zo Švédska.
Pracoval s modelkami najzvučnejších mien ako Claudiou Schiffer, Linda Evangelista, Naomi Campbell, Kate Moss a s mnohými ďalšími topmodelkami sveta. Taktiež v nedávnej minulosti pre neho predvádzali nové v súčasnom módnom biznise komerčne najznámejšie modelky Kaia Gerber, Gigi a Bella Hadid, Kendall Jenner alebo jeho obľúbená modelka Cara Delevingne.
Karl Lagerfeld s modelkami Kate Moss – v strede vľavo a Linda Evangelista vpravo, rok 1995.
Keď sa ho v interview pýtali, či ho ovplyvnila tvorba slávnej Coco Chanel, tejto téme sa vyhýbal a tvrdil, že každý si je strojcom vlastného osudu.
Jeden z najikonickejších dizajnov Karla Lagerfelda.
KARL LAGERFELD FOTOGRAF
V roku 2005 sa stal fotografom pre V-magazín.
Karla Lagerfelda poznal svet ako ikonického renesančného muža, ktorého podoba sa spájala s neodmysliteľnou čierno-bielou kombináciou úzkeho saka, bielej košele s vysokým golierom, z okuliarov, bieleho mozartoveho chvosta a bezprstových rukavíc. Stal sa symbolom elegancie a luxusu.
Zdroj obrázkov: pinterest, getty images, Karl Lagerfeld, schutterstock
Druhé a tretie pokračovanie o legendárnom módnom dizajnérovi Karlovi Lagerfeldovi čítajte v nasledujúccih článkoch. Sledujte Facebook stránku blogu: Mya Mirell Fashionista a Instagram: mya_mirell .
© AUTORSKÉ PRÁVA VYHRADENÉ