Žena Alberta Ferretti , zmyselná a ženská – potešenie v zahaľovaní od hlavy po päty, Milan Fashion Week, kolekcia Jeseň/Zima 2021-2022

Milánsky týždeň módy v jeho zimnej sezóne predstavil kolekcie dizajnérov, ktorí sa opäť museli prispôsobiť online forme prezentácie. Talianska dizajnérka Alberta Ferretti sa s ľútosťou vyjadrila, že jej kolekcia si žiada práve vidieť materiály, špeciálne úpravy, neopracované látky a pohyb šiat zblízka a na živo, no nič sa nedalo robiť. Módny svet a nielen sa musel bohužiaľ prispôsobiť novým pravidlám pre už druhý rok trvajúcu pandémiu koronavírusu.
Predvedenie kolekcie talianskej značky Alberta Ferretti pre Zimnú sezónu 2021-22 na milánskom týždni Móda Ženy splnilo úspešne očakávania dizajnérky. "Nechcela som, aby to bolo frivolné a samoúčelné, zamerala som sa na konkrétne, vysokokvalitné návrhy," vyjadrila sa Alberta Ferretti v zákulisí po prehliadke. "Tiež som chcela sprostredkovať úžasné remeselné umenie a techniky, ktoré naši remeselníci ponúkajú."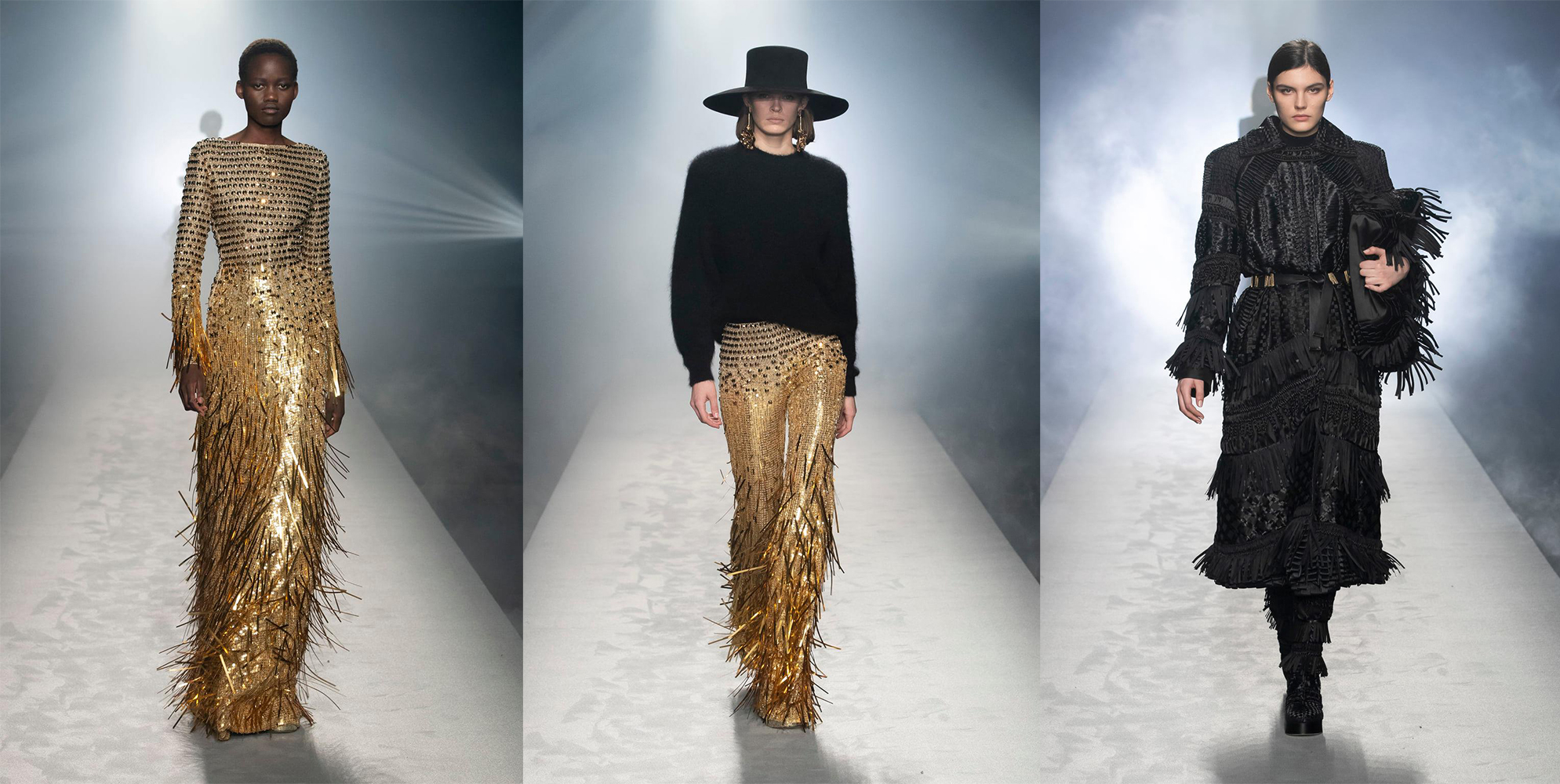 ALBERTA FERRETTI – KOLEKCIA JESEŇ/ZIMA 2021-2022
Pozrime sa na kolekciu, ktorú obľúbená talianska módna návrhárka pripravila pre túto sezónu a nové módne trendy.
Vrchné oblečenie bolo krásne a bolo k dispozícii v mnohých variantoch – od elegantných štruktúrovaných modelov s definovanými ramenami a ostrých kabátov až po tekutejšie, široké kabáty lemované prešívaním pripomínajúcim pončá. Z tejto časti prehliadky zaujal najmä kobaltovo modrý kabát s opaskom, ktorý bol v skutku výnimočný.
Klasické tvary v neočakávaných objemoch naznačujú neočakávané spôsoby nosenia základných odevov. Kabáty lemované prešívaním prikrývky sú široké ako pončá alebo tekuté ako župany a možno ich nosiť samostatne alebo pod pevnými trenčkotmi. Ramená sú zvýraznené.
Farebná paleta zahŕňala rôzne odtiene benzínovej, smaragdovej či olivovozelenej po šedú. Farby a materiály podčiarkujú tento plynulý pohyb. Čierna, hutná a prísna spolu so šedou sa rozplývajú v zemitých tónoch okrovej, hnedej, béžovej a potom sa opäť vracajú k nočnej iskrivosti a nefarebnosti, osvetlenej flitrami a zlatom.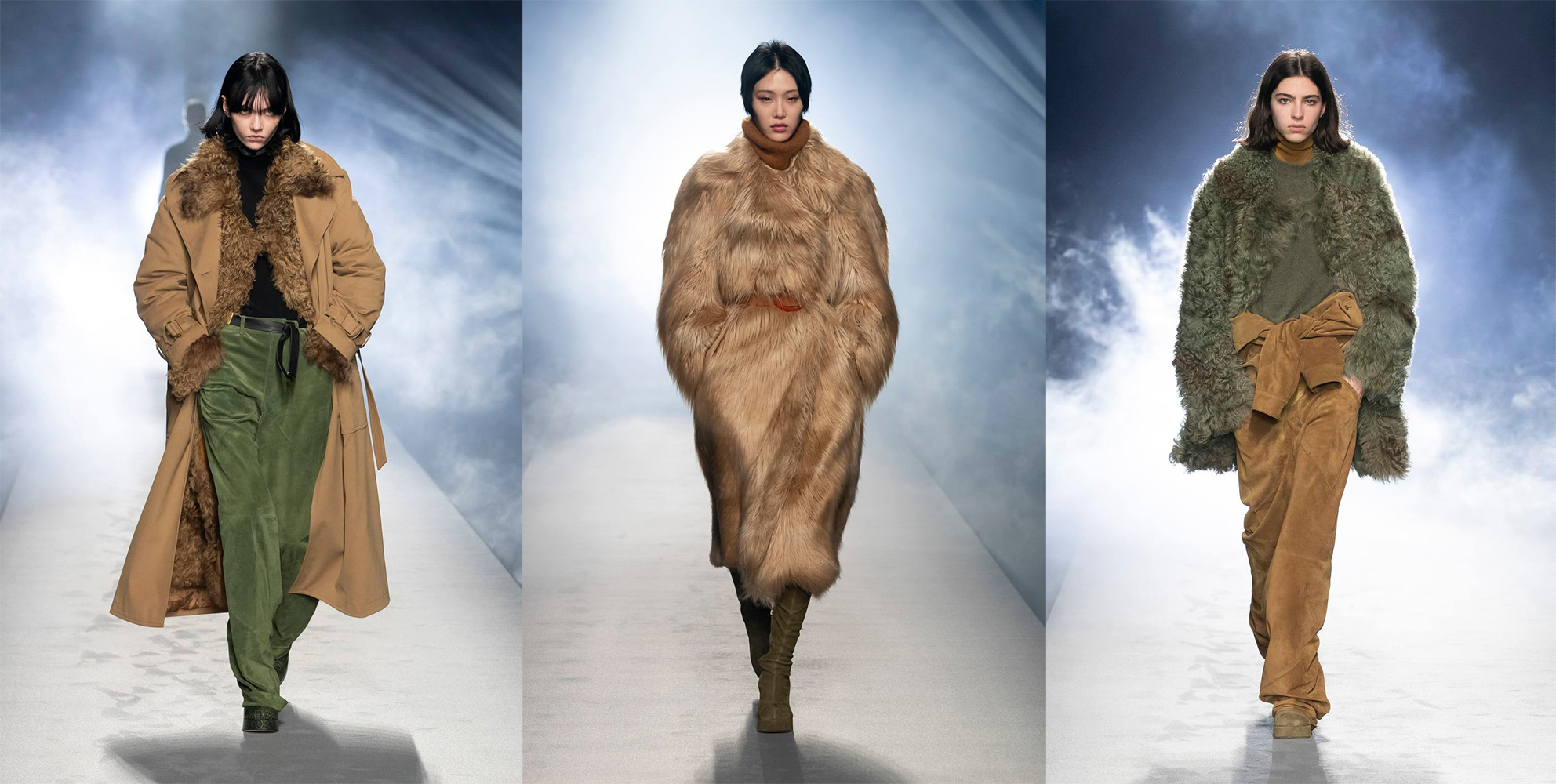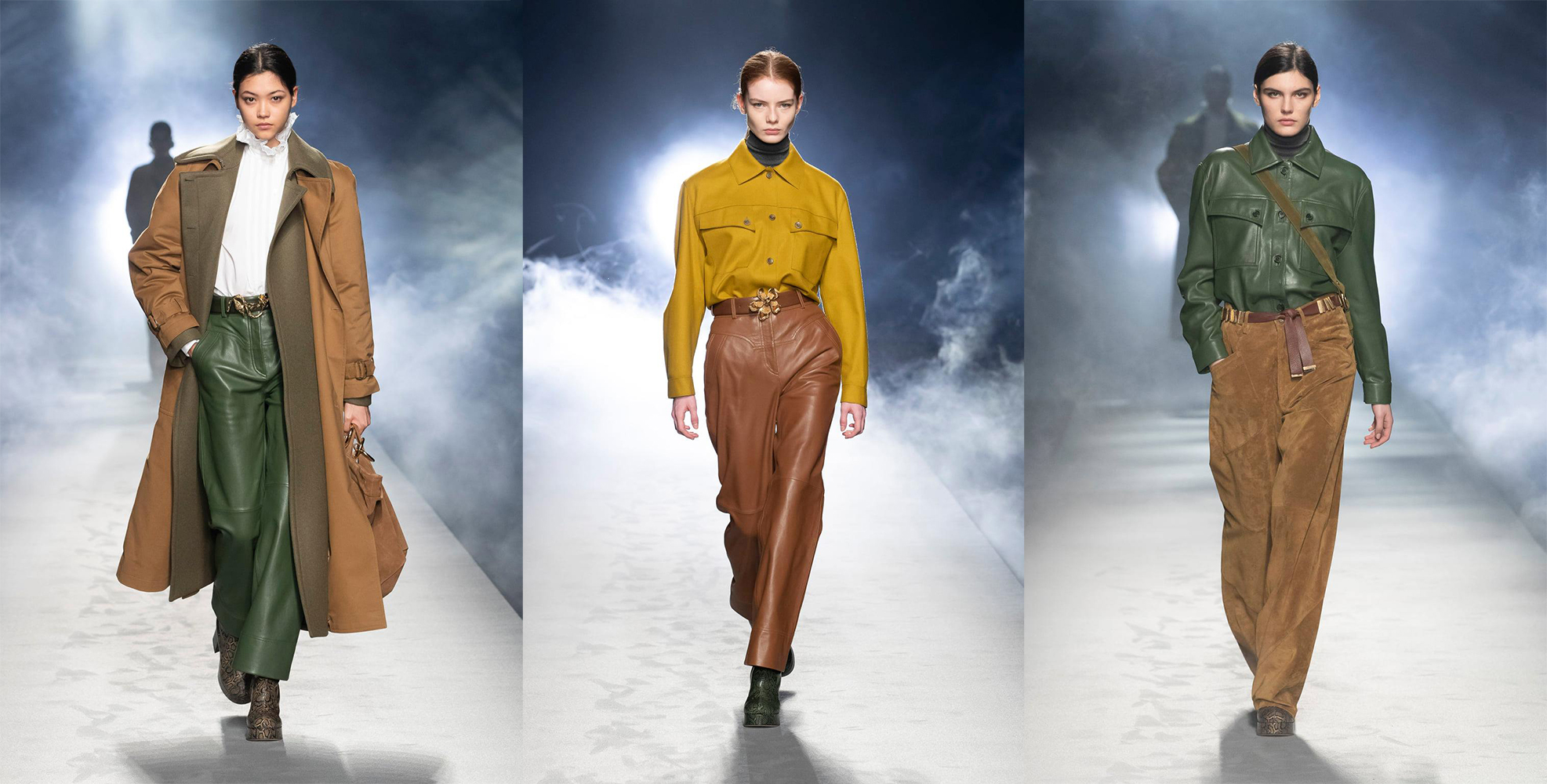 Siluety boli čisté a prísne, idúce v súlade s dobou, ale boli tu aj neostré textúry, ktoré objímali telo. Ako tok modelov postupuje, tkaniny prechádzajú z hustej plsti, flanelu a strižnej vlny ku kožiam a semišu a nakoniec sa otvárajú hebkosti hodvábu a priehľadných fólií.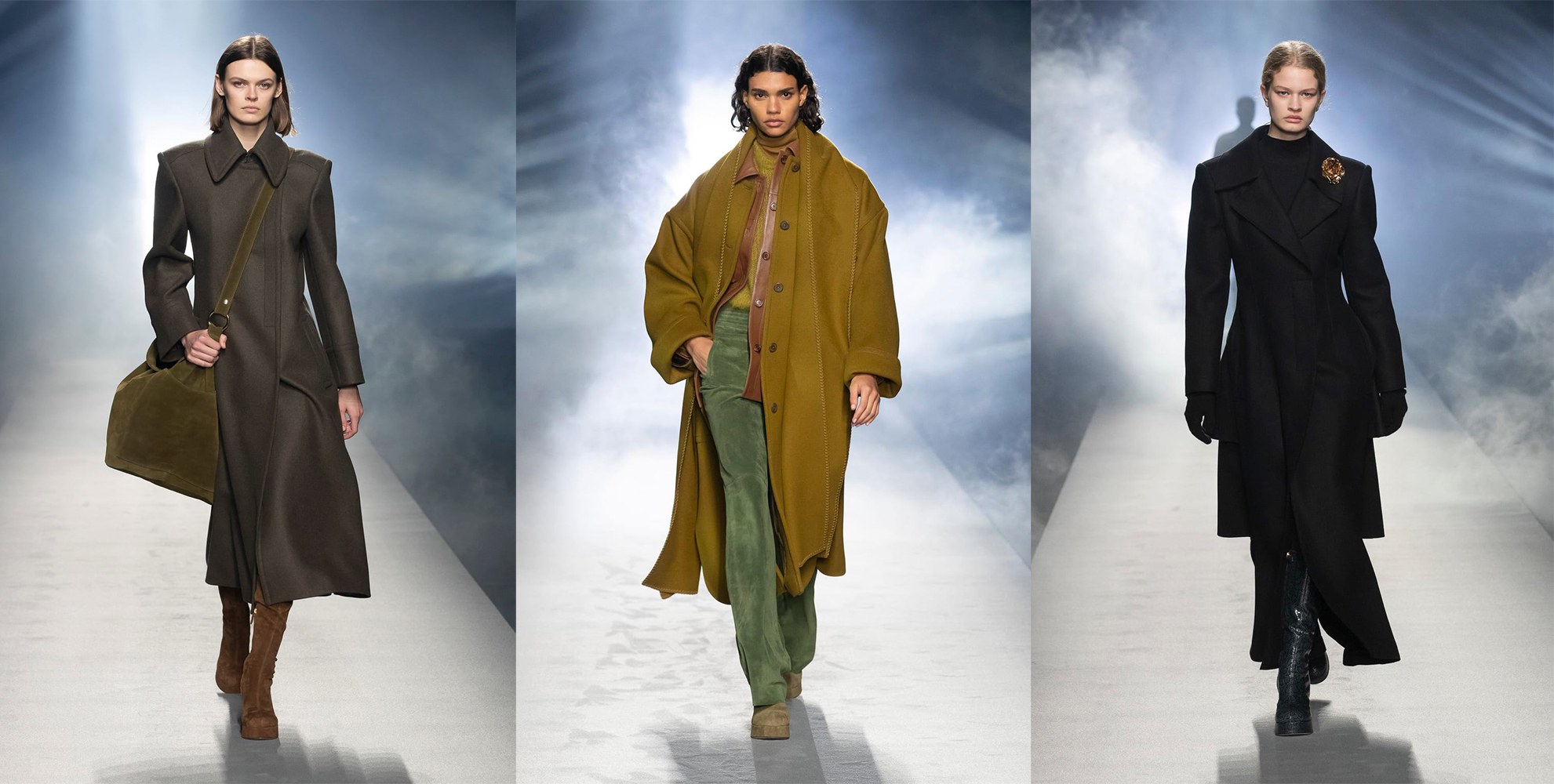 KOLEKCIA ALBERTA FERRETTI – ZIMA 2021-22 – NOVÝ MINIMALIZMUS
Súčasná doba prekvitá dichotómiami a rozpormi. Žiada o upokojujúce gestá a zároveň podnecuje k rozhodným činom. Nová kolekcia talianskej dizajnérky Alberta Ferretti sa pohybuje po tejto tenkej línii. Modely sú vyrobené z obopínajúcich tvarov, ktoré telo objímajú v teple rozmazaných, ochranných textúrach vyhýbajúc sa pritom uhlom a plynúcim v zákrutách. Aj nosenie kabelky znamená objímať ju. Vzniká nový minimalizmus založený na čižmách na platforme s mohutnými glam podpätkami. Pragmatický duch necháva priestor, ako deň postupuje, pre oslavu tkaných stužiek, lesku a priehľadných fólií. Nato prichádza na scénu náhla trúfalosť trblietať sa a kolekcia bez váhania vybuchne do zasneného nočného úniku a zlatého opojenia.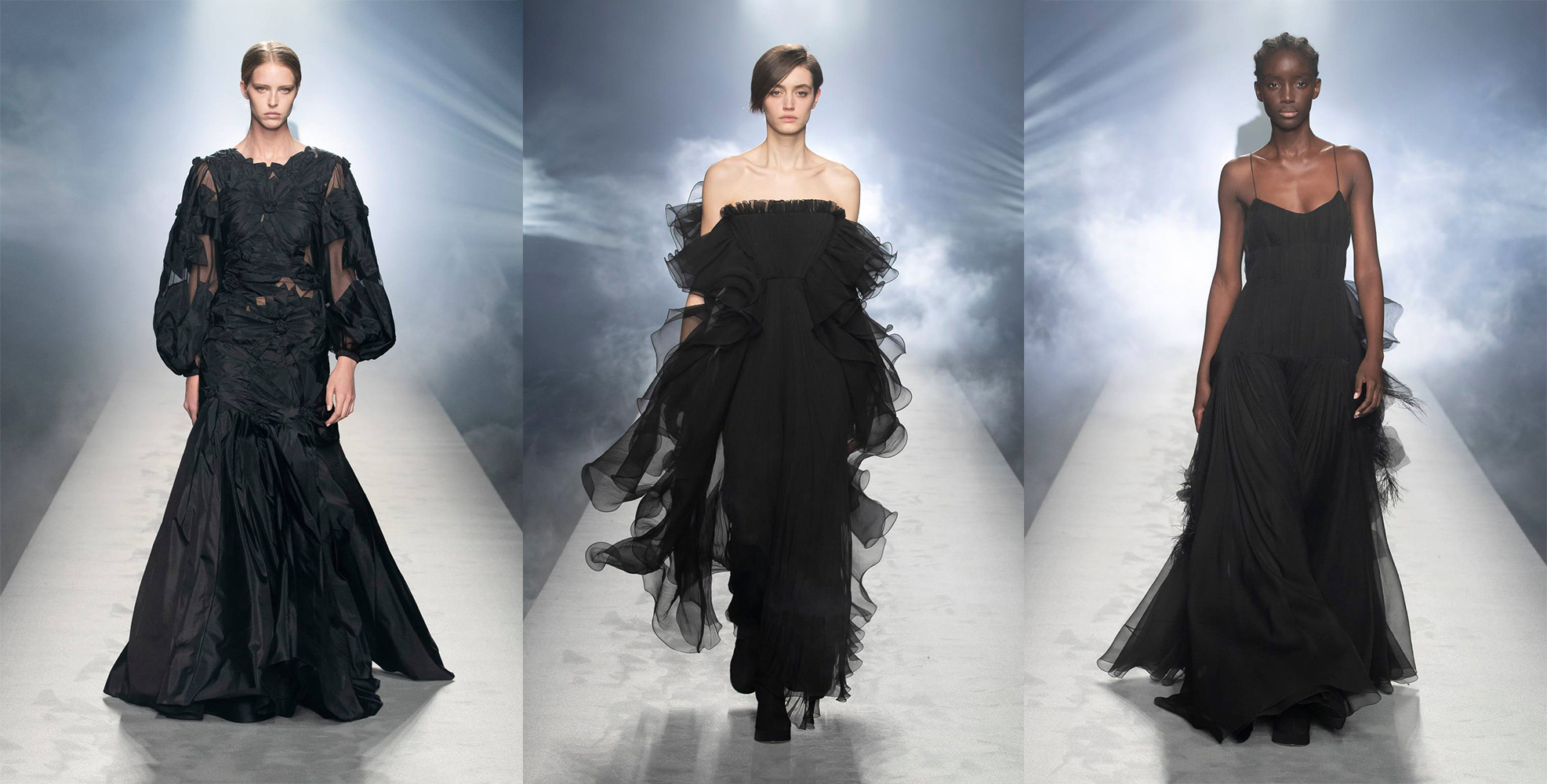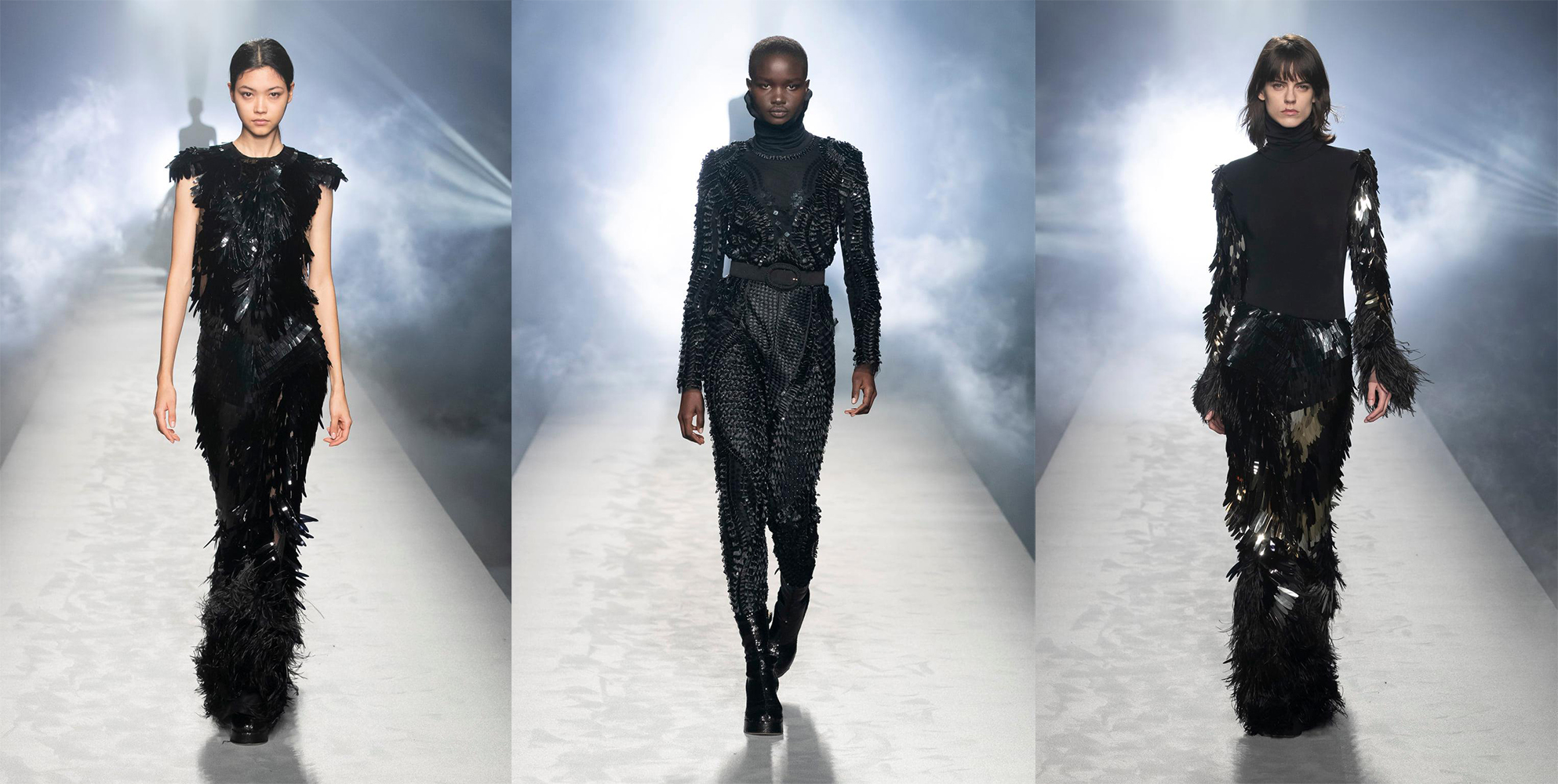 Výsledkom je harmónia kontrastov, rovnováha rozhodných či upokojujúcich gest.
VEČERNÉ RÓBY – EXKLUZÍVNE REMESELNÉ SPRACOVANIE
Večerné róby, ktoré dizajnérka predstavila v závere šou boli príkladom remeselného spracovania. A práve na to kládla Alberta Ferretti veľký dôraz. Skupina dlhých šiat s lakovanými a flitrovými výšivkami alebo tkanými stuhami bola dôkazom talentu remeselníkov, pričom sa striedali šifónové priesvitky, hodvábna jemnosť a trblietky. Nechýbalo ani niekoľko odvážnejších, zlatých trblietavých lookov, ktoré vyrážali dych. "Cítiť sa krásne vám dáva silu," povedala Alberta Ferretti, "Ako ženy potrebujeme všetku silu, ktorú dokážeme nazbierať, aby sme mohli bojovať, keďže musíme vyhrať ešte veľa bitiek."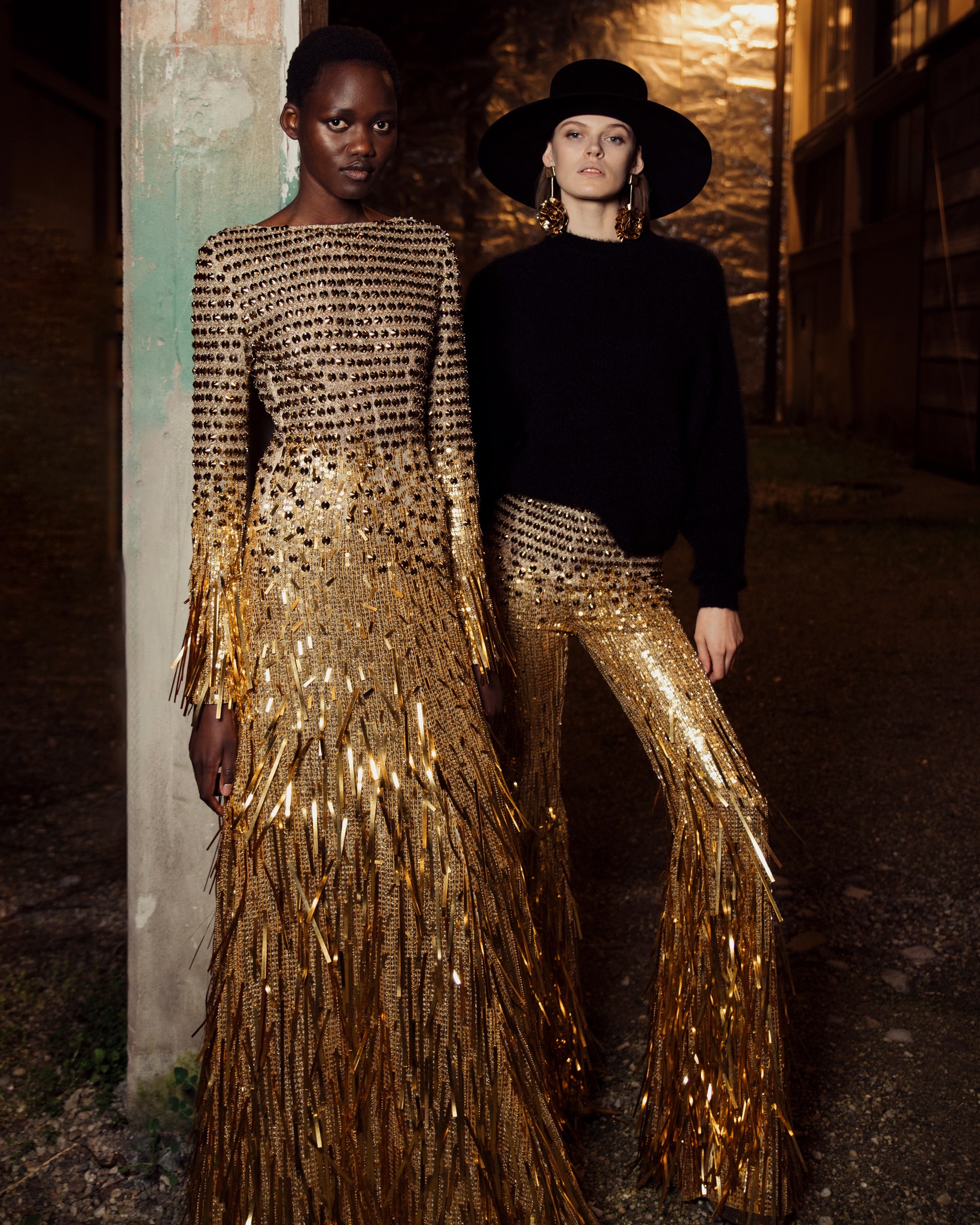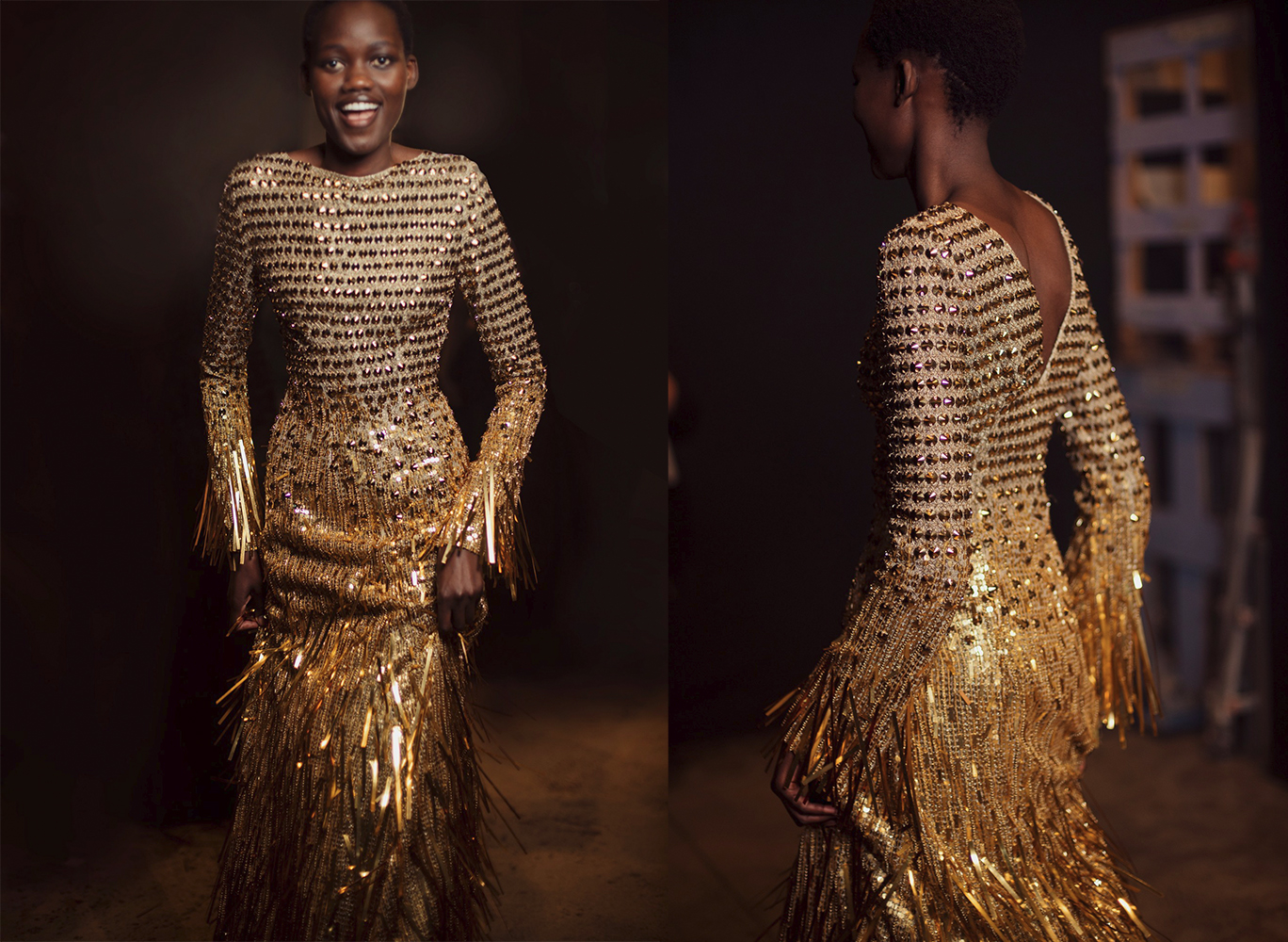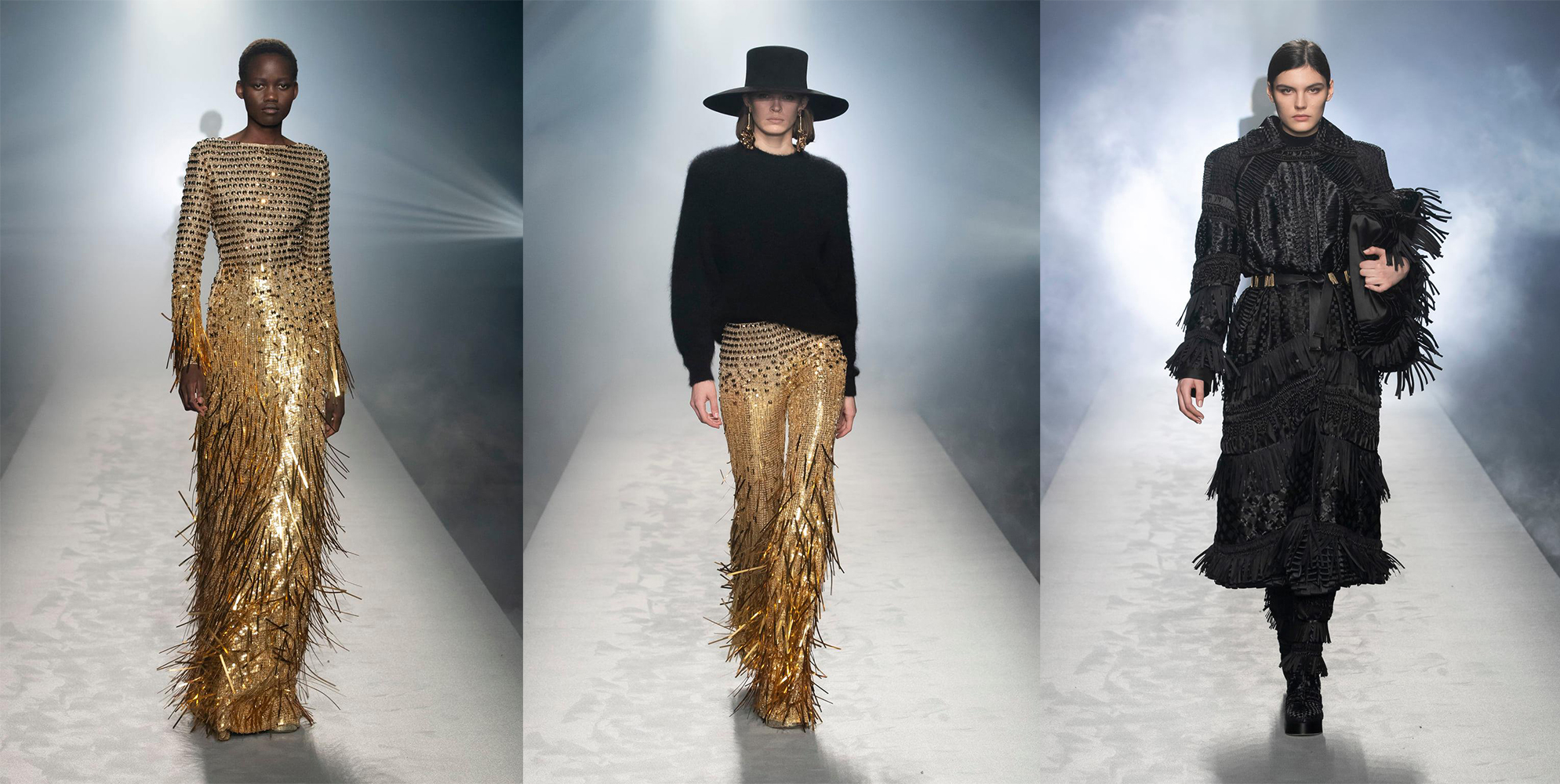 A práve tieto sa stali obľúbeným prvkom svetových hviezd, ktoré ich postupne vyniesli na svetlo sveta. Zlaté nohavice so strapcami obliekli módne ikony ako Talianka Anna dello Russo, či americká speváčka Beyonce. Obom pritom náramne svedčali, čo je dôkaz toho, že móda talianskej dizajnérky Alberti Ferretti pristane každej žene.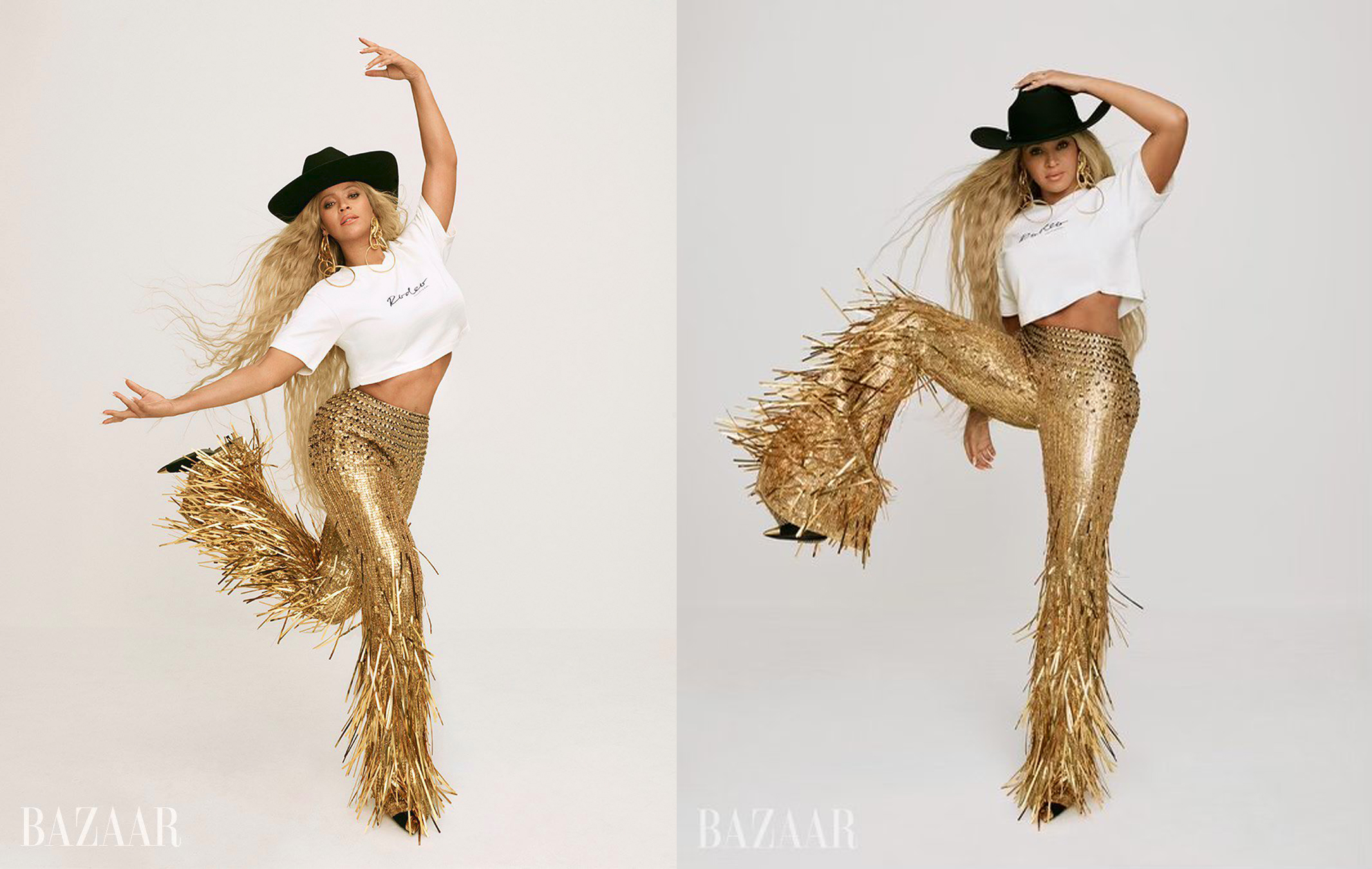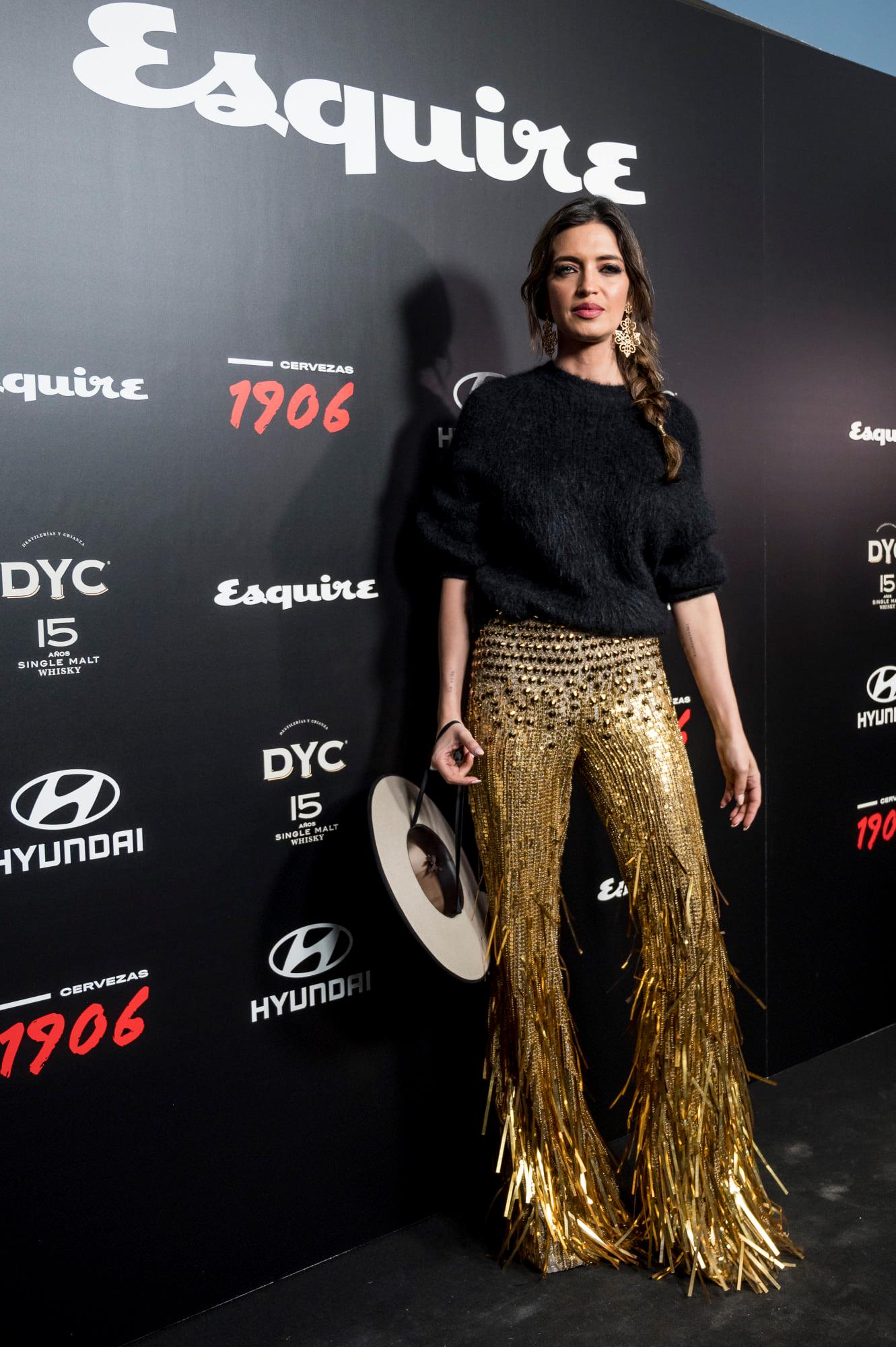 ŽENA ALBERTA FERRETTI – JESEŇ/ZIMA 2021-2022, ZMYSELNÁ A ŽENSKÁ
Hoci bola Žena Ferretti úplne zahalená v extra dlhých skladaných sukniach alebo mäkkých a pohodlných nohaviciach s vysokým pásom, sršala odhodlaním a posilnením.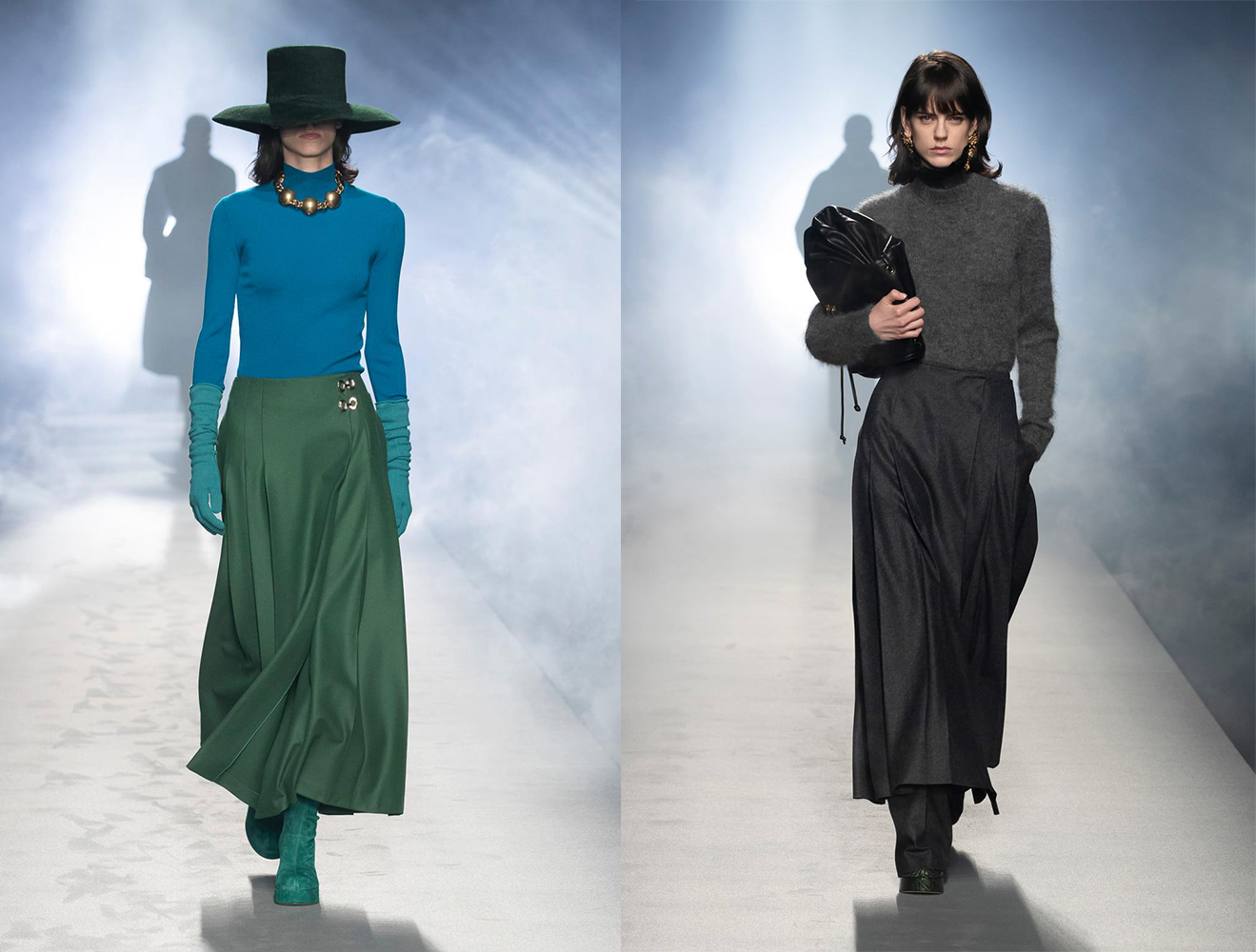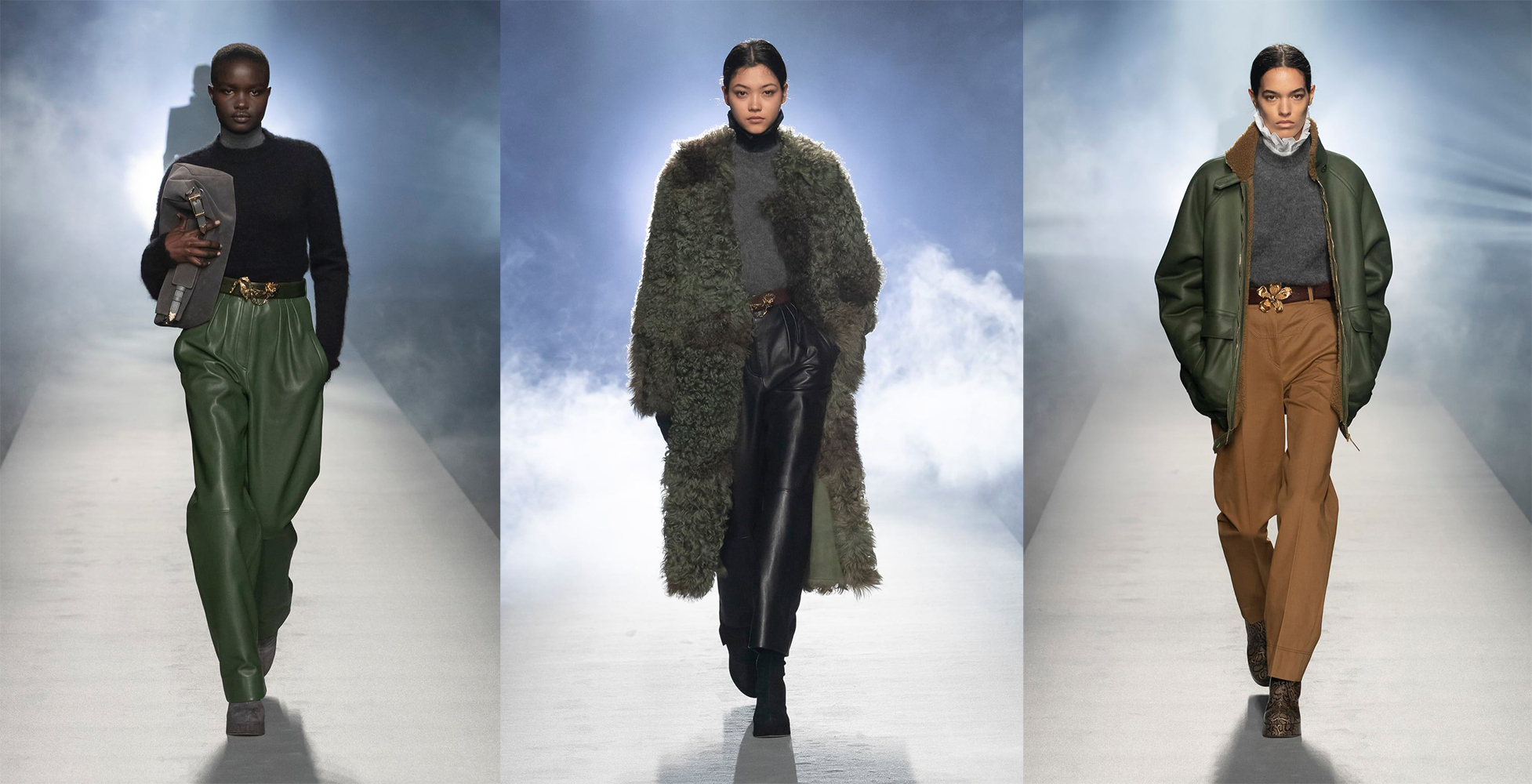 Pre túto sezónu je však žena Ferretti zároveň zmyselná a veľmi ženská. Volánový výstrih vykúkal z rolákového goliera rebrovaného pleteného svetra ako malý volán dodal inak strohému vzhľadu jemný nádych.
Zatiaľ čo dlhé skladané sukne sa otvárajú cez mäkké nohavice.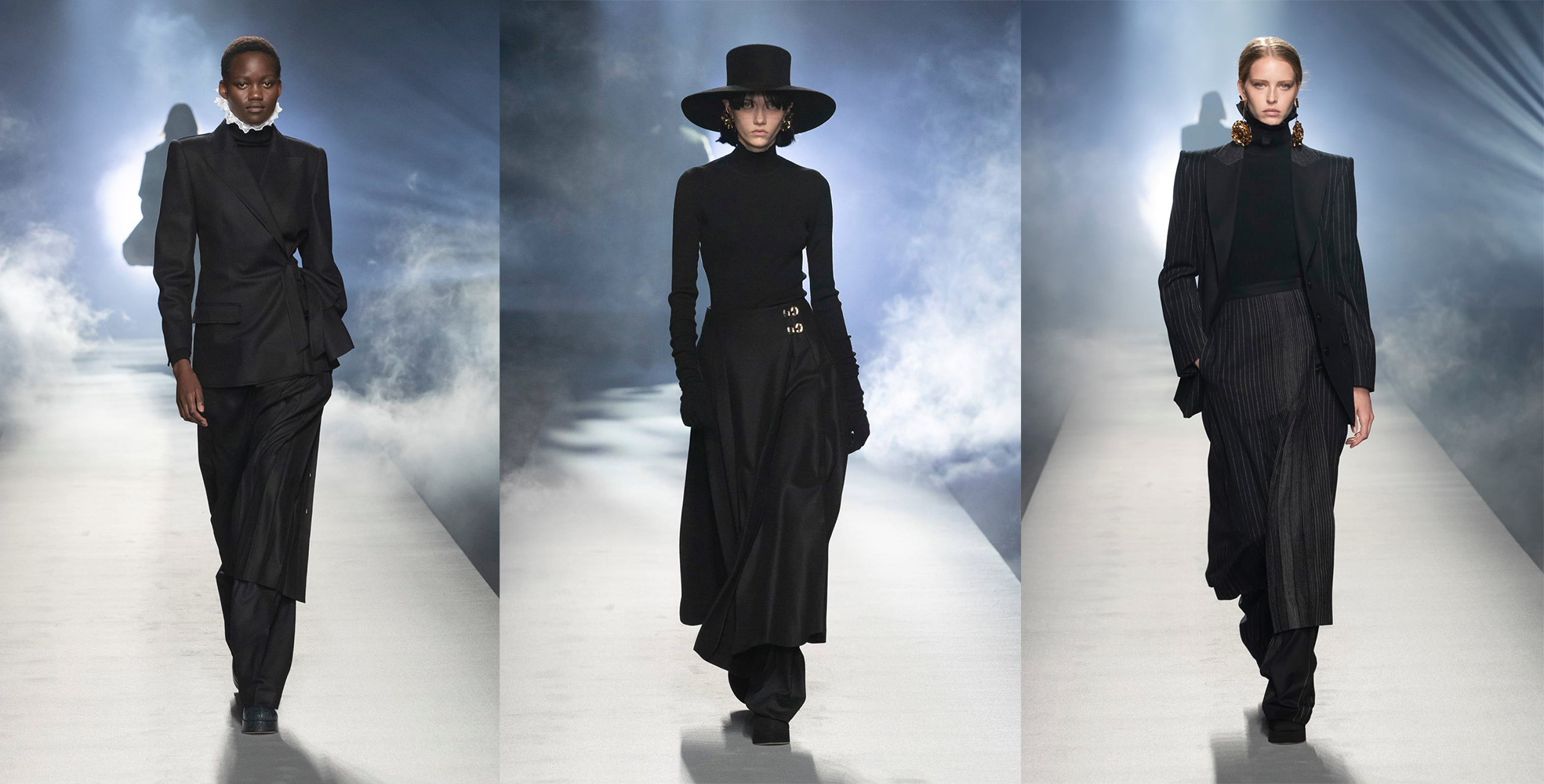 Potvrdzuje sa nový slovník: zmyselnosť sa nemeria palcami holej kože. Naopak, potešenie je v zahaľovaní, od krku až po členky.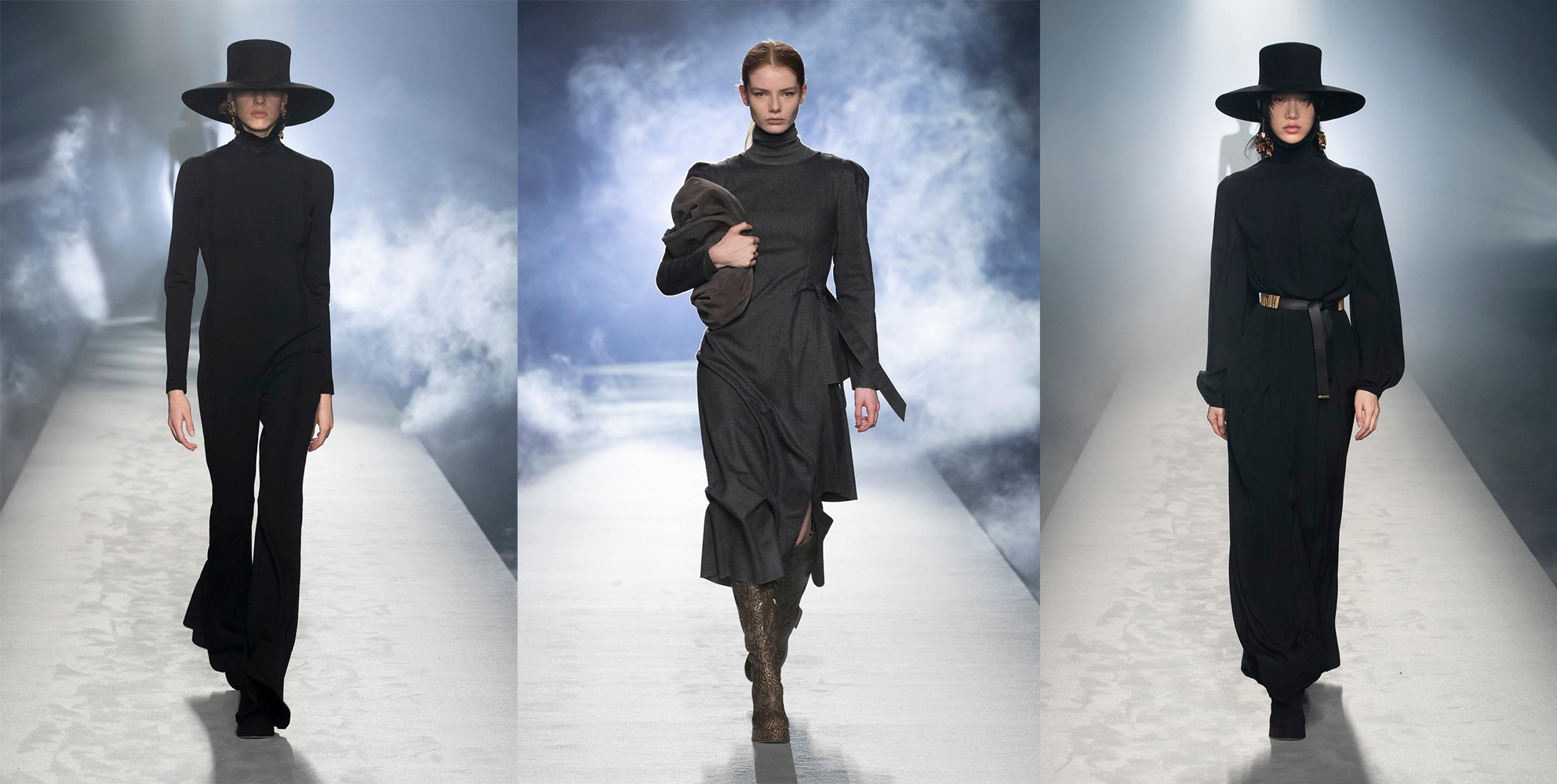 Alberta Ferretti ponúkla v kolekcii aj množstvo kožených vzorov, ako napríklad semišovú kombináciu košele a sukne alebo priestrannú, hranatú bundu.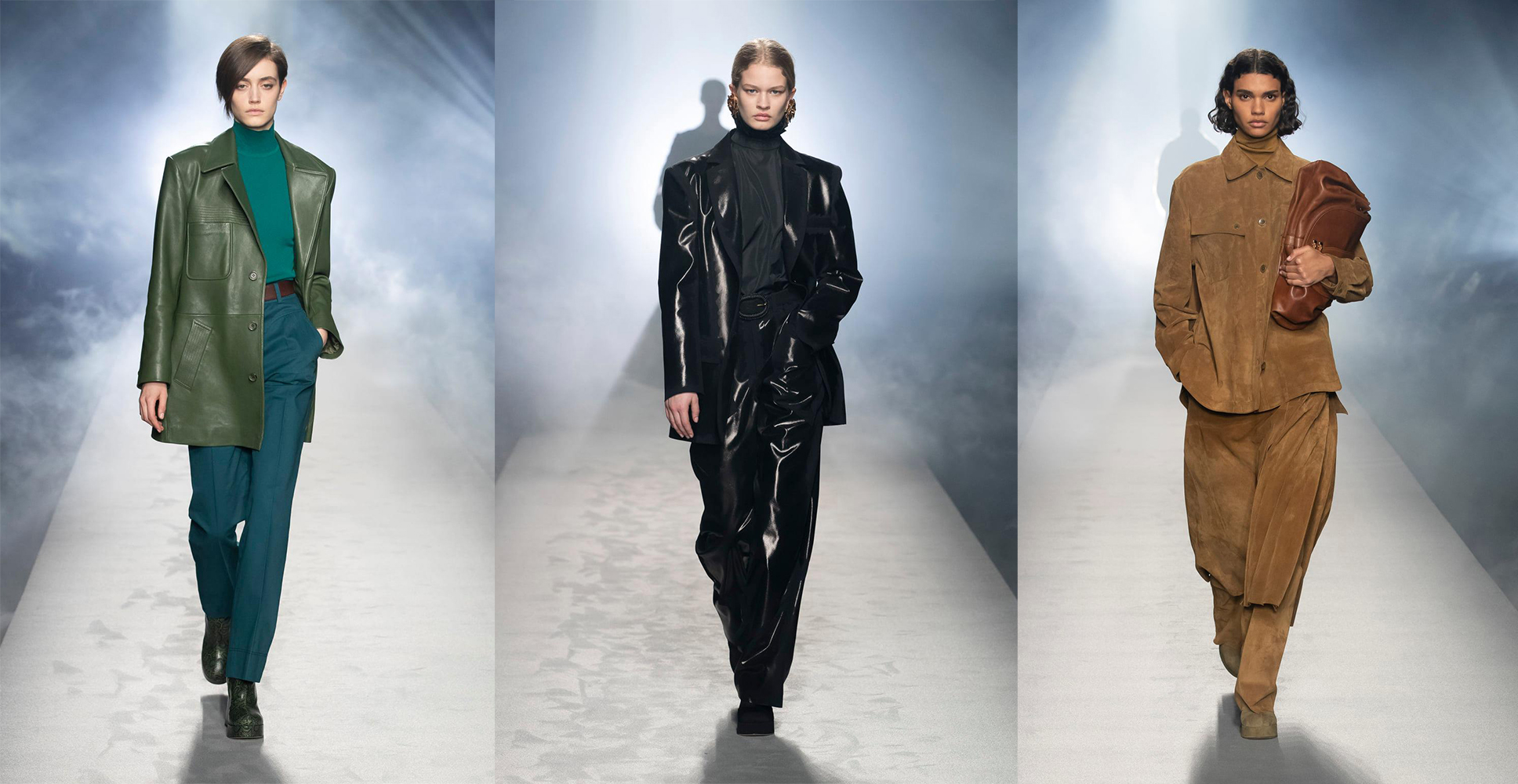 No na rad prišli aj vločkové a viazané džínsové kostýmy. Overaly a kombinézy sa striedajú s kľukatými šatami surového strihu, blúzkami a voľnými nohavicami s vysokým pásom s ostrými kabátmi, džínsové kostýmy so smokingami. Mení sa remeselná úprava povrchov: lakovanie a flitrové výšivky, ktoré naznačujú predchádzajúce použitie striedajú vločkové a farebné farbivá aplikované na džínsovinu.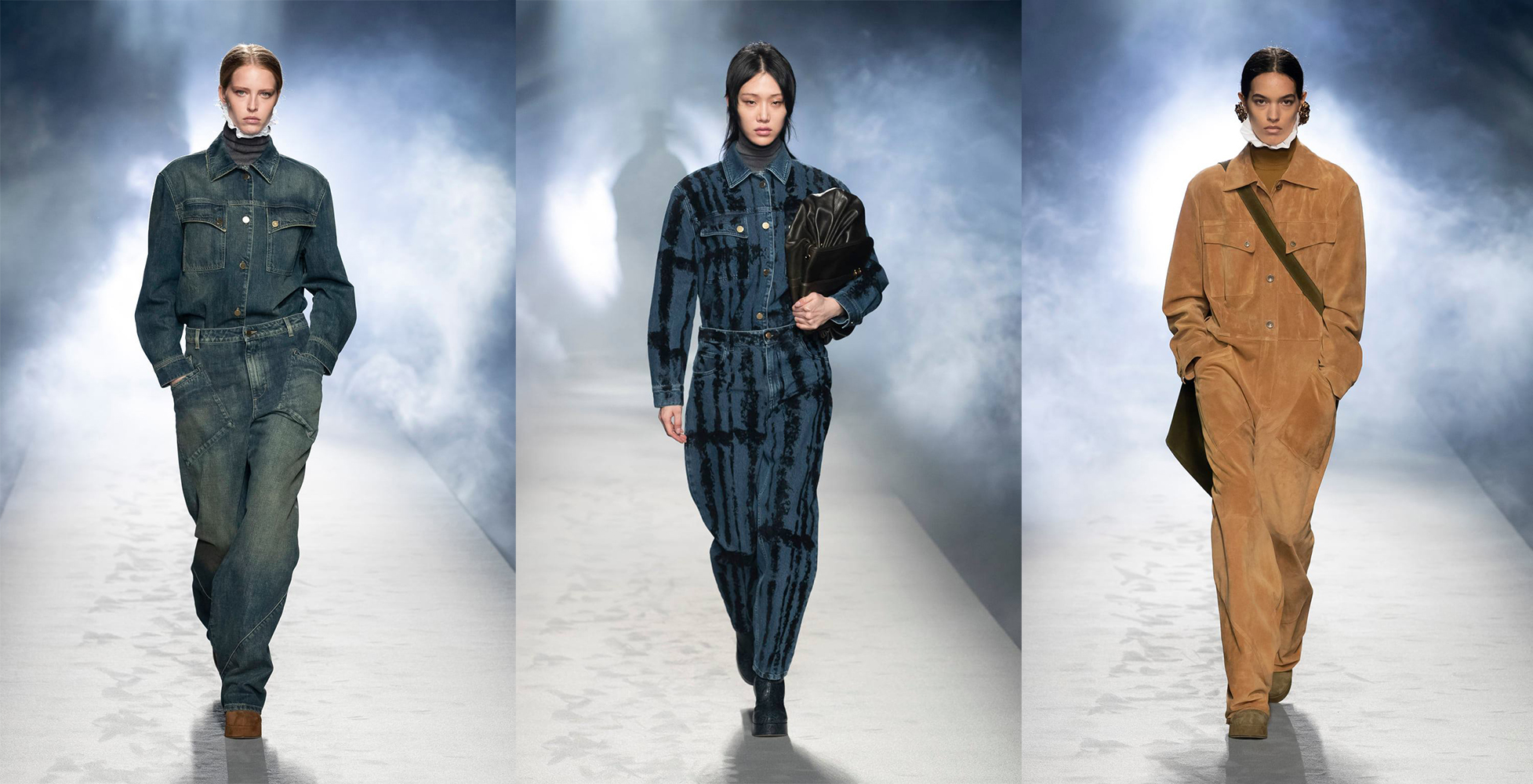 Modelky nosili kabelky a objímali ich ako ochranu v topánkach na platforme s hrubými podpätkami. Čižmy, klobúky so širokým okrajom a mäkké tašky dokresľujú celý príbeh.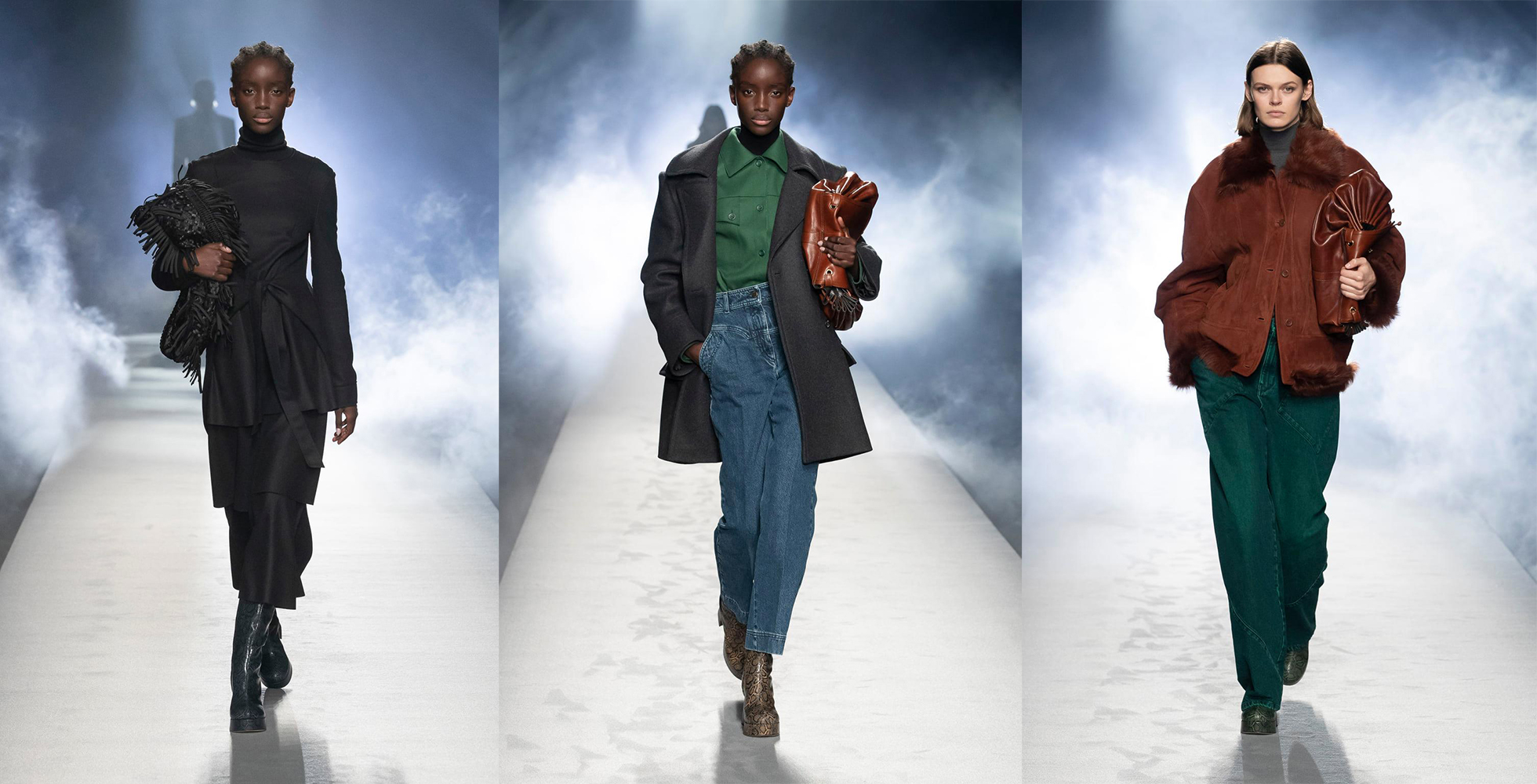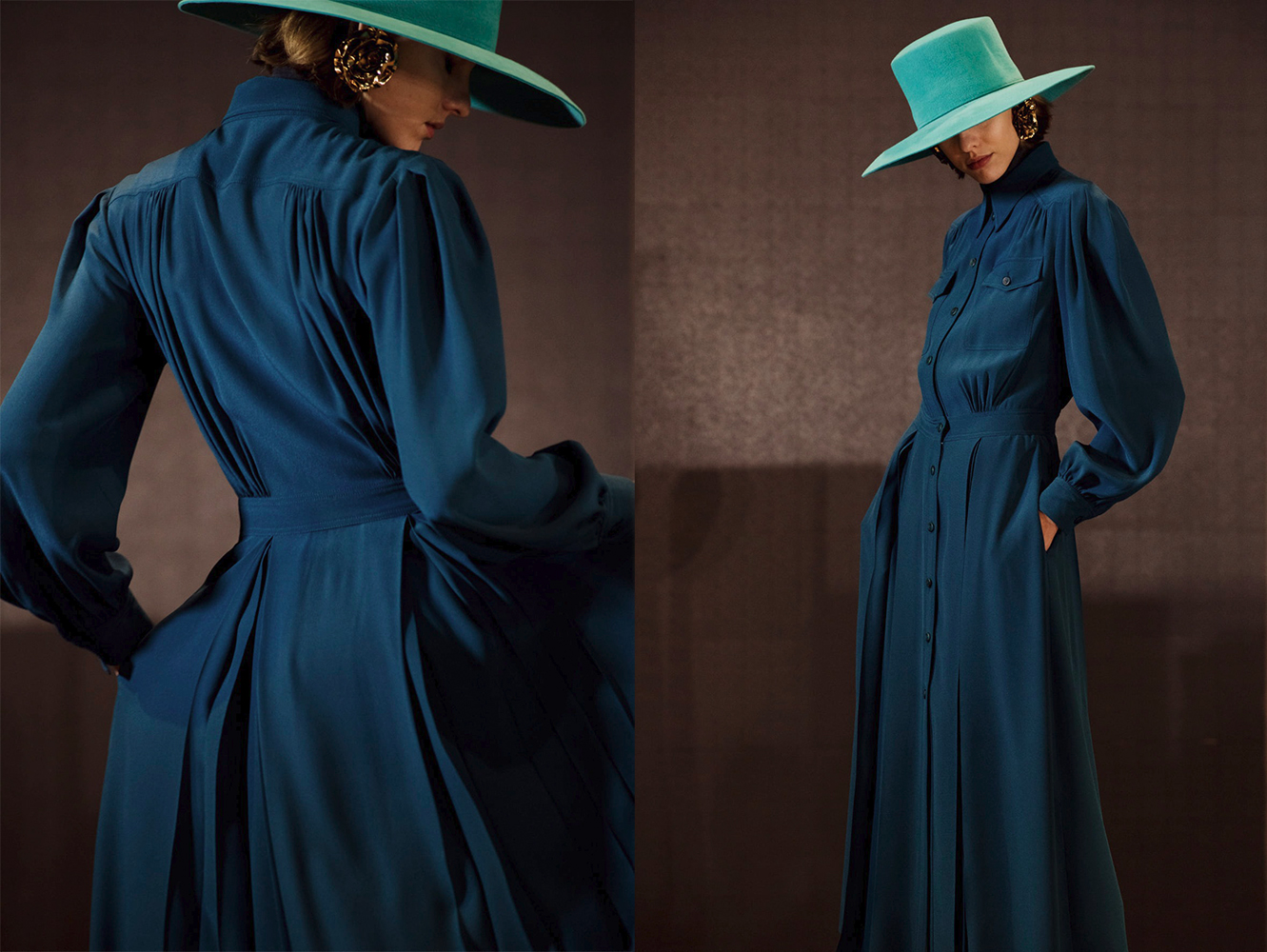 obrázky: © Alberta Ferretti, Harpers Bazaar
Sledujte Facebook stránku: Mya Mirell Fashionista a Instagram: mya_mirell .