Kožená bunda – doplnok, ktorý nevychádza z módy, letné outfitové inšpirácie
Kožená bunda, nestarnúci trend pravidelne sa objavujúci v jarnom a jesennom období v našich uliciach, ktorý nikdy nevyšiel z módy. Milovaný kúsok v šatníku žien ale aj mužov s veľkou variabilitou a rozmanitými možnosťami kombinovania môžete dokonale využiť aj v letnom období. Tento nadčasový trvácny kúsok sa hodí prakticky každému bez rozdielu veku a statusu.
Kvalitný vhodne zvolený kúsok zladíte v lete pokojne so šatami, sukňami, riflovými nohavicami, overalmi a doplníte teniskami, lodičkami i sandálmi.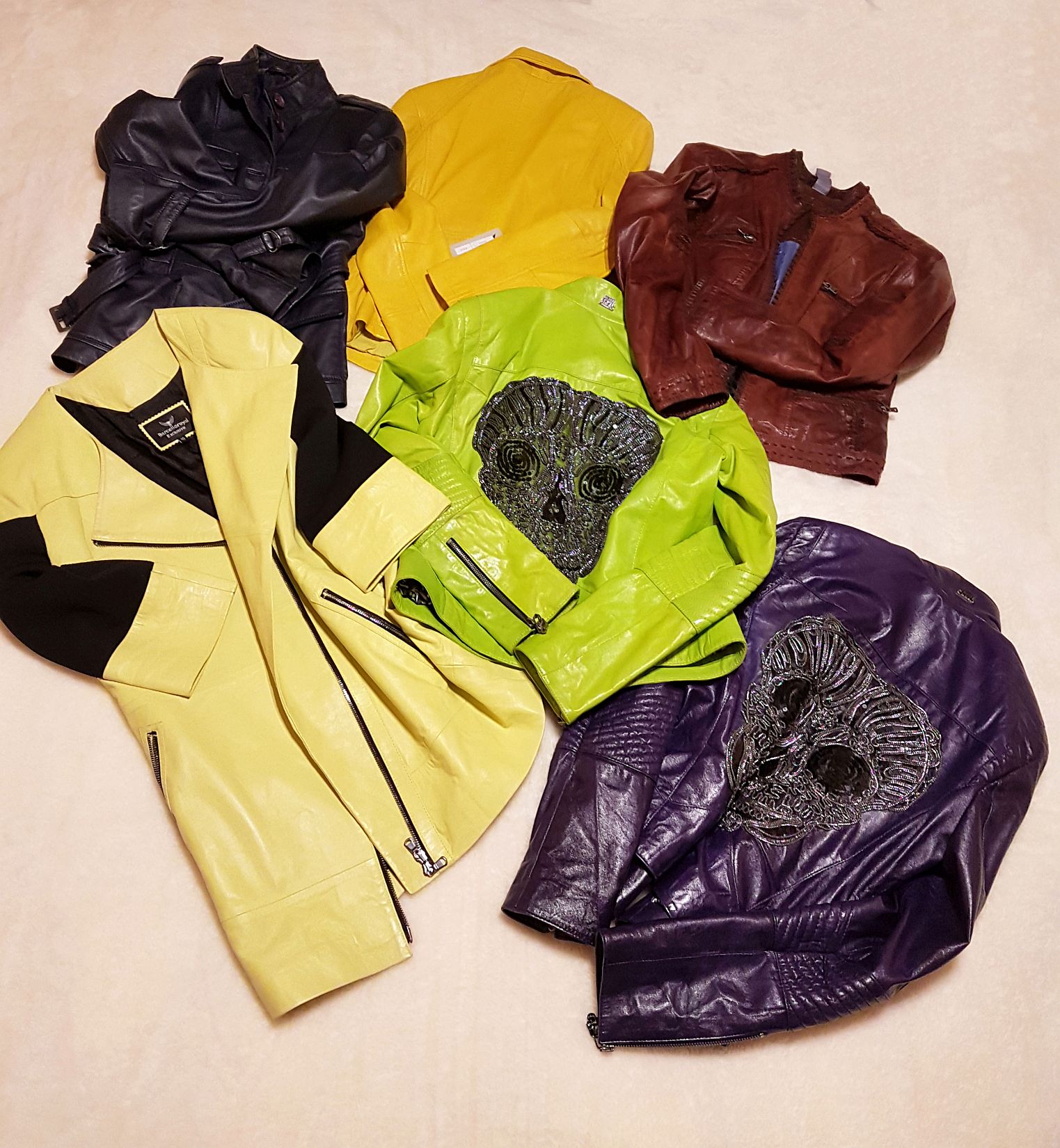 SPRÁVNA VOĽBA
Jarné obdobie, koniec leta aj jeseň sú práve vhodným obdobím, ktoré sa ponúka na využitie tohto outfitového módneho prvku. Pri výbere koženej bundy ako nového prvku do vášho šatníka dbajte na kvalitu a majte na pamäti, že vám tento kúsok môže slúžiť roky. Pozorne si pozrite zloženie vášho šatníka a podľa toho voľte.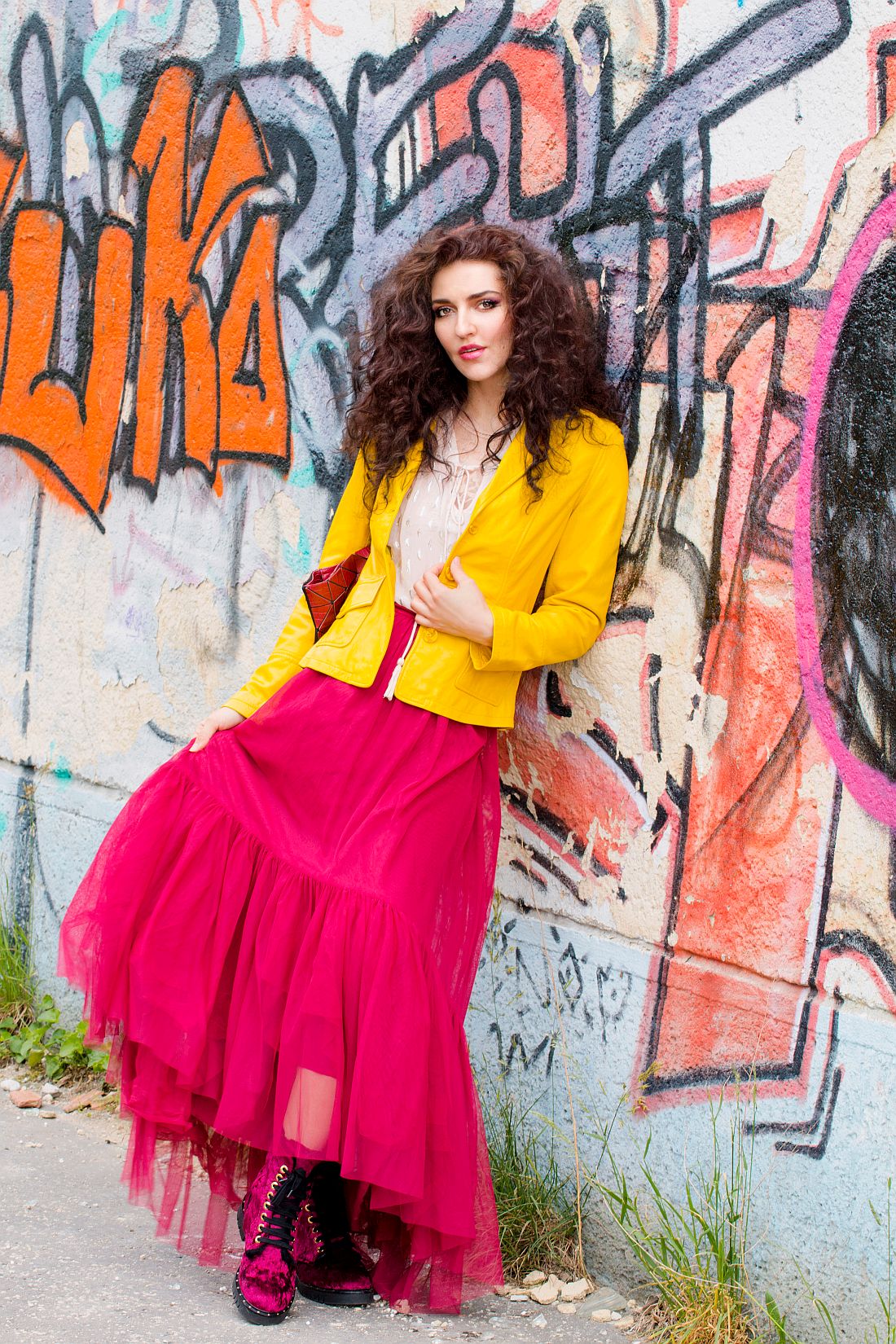 Kožené bundy od známych módnych dizajnérov bývajú poväčšine extravagantné kúsky a preto zvážte, na akú príležitosť by ste takýto model využili. Samozrejme to nie je lacná záležitosť.
Univerzálny módny doplnok, koženú bundu nie príliš extravagantného vzhľadu, tzv. casual style, na bežné nosenie, či s prvkami elegancie využijete tak dennodenne, ako aj na párty, k šatám, k rifliam, do dažďa a počas viacerých sezón. Možností kombinovania je pri voľbe koženej bundy a pri dnešnej ponuke v obchodoch veľa.
Extravagantnejší módny doplnok v podobe koženej bundy od dizajnérov zvučných mien už má svoje užšie možnosti kombinovania. Tento model od značky Gucci s módnym vzhľadom hada a bohatým zdobením výšivkami, cvočkami, vybíjaním po celej ploche je výrazný extravagantný kúsok, v ktorom rozhodne nositeľ neostane nepovšimnutý. Jedná sa už o dizajnový módny skvost.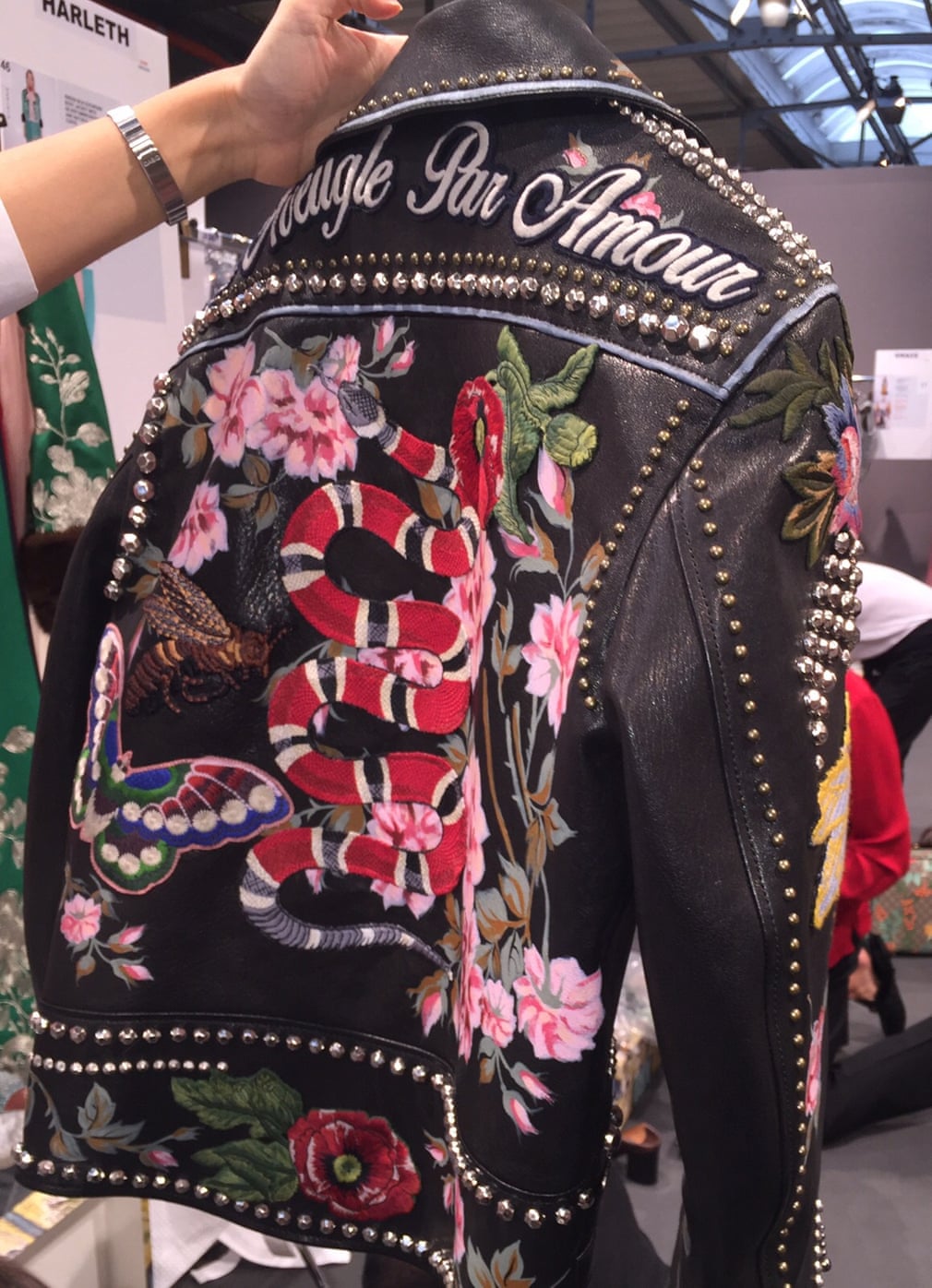 Pri výbere koženej bundy môžete zvoliť rockový štýl s cvokmi a metalickým zdobením, notoricky známy najmä v súvislosti so slovíčkom rock, avšak stále v obľube. Mladšie dievčatá poteší zaručene niektorý farebný model s vtipnými potlačami, výraznou a sviežou grafikou. Ak vám je kožená bunda sympatickým prvkom no ste sriktne za ochranu prírody vo všetkých smeroch, môžete si v súčasnosti zakúpit dizajnový model z vegánskej kože bez záťaže na prírodu.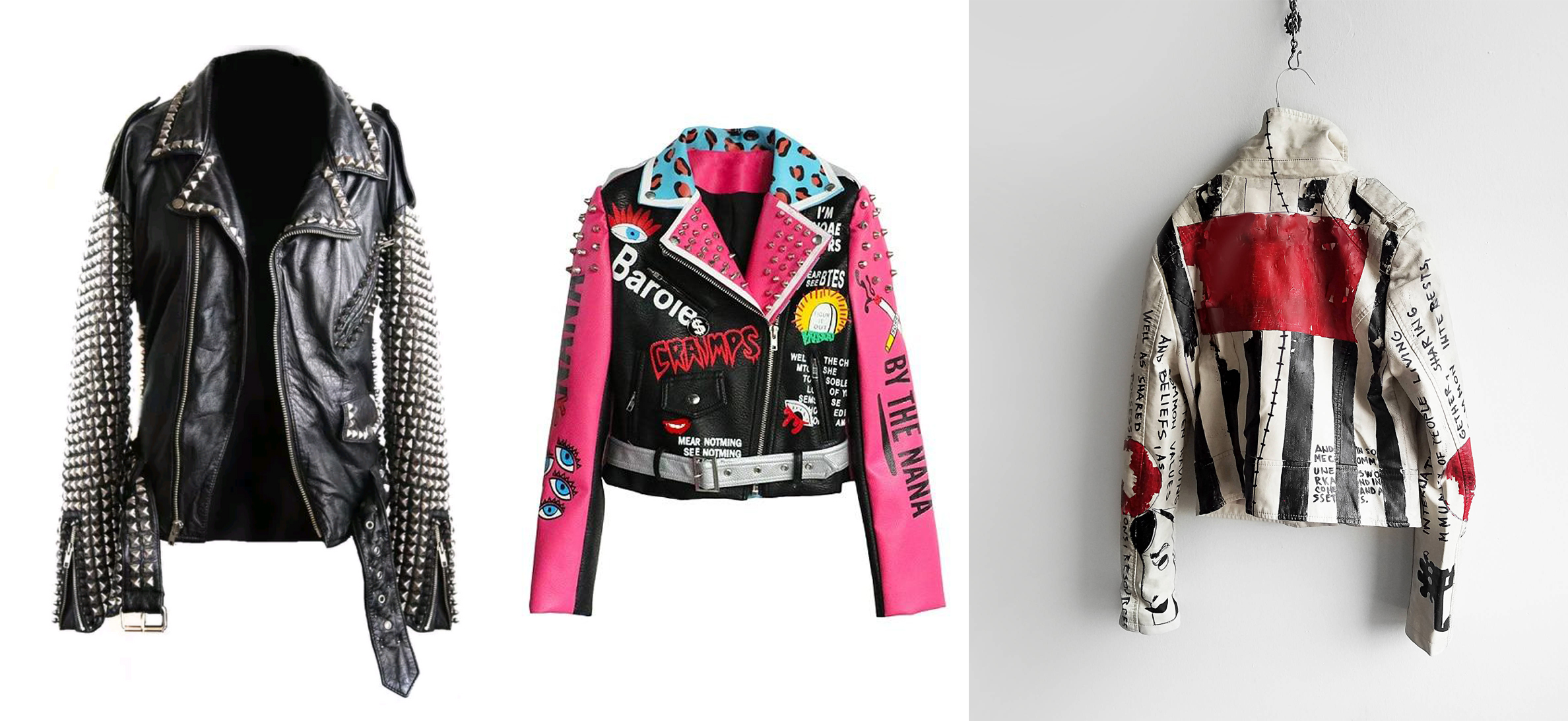 STRIHY
Na upršané jesenné či jarné počasie sú vhodné dlhé strihy, ktoré poskytnú dokonalú ochranu a zároveň pôsobia elegantne. Pri kožených bundách sa vyskytuje najčastejšie strih so šikmým zipsom. Efektnú eleganciu docielite aj čierno-bielou kombináciou nápadne pripomínajúcou saká značky Chanel.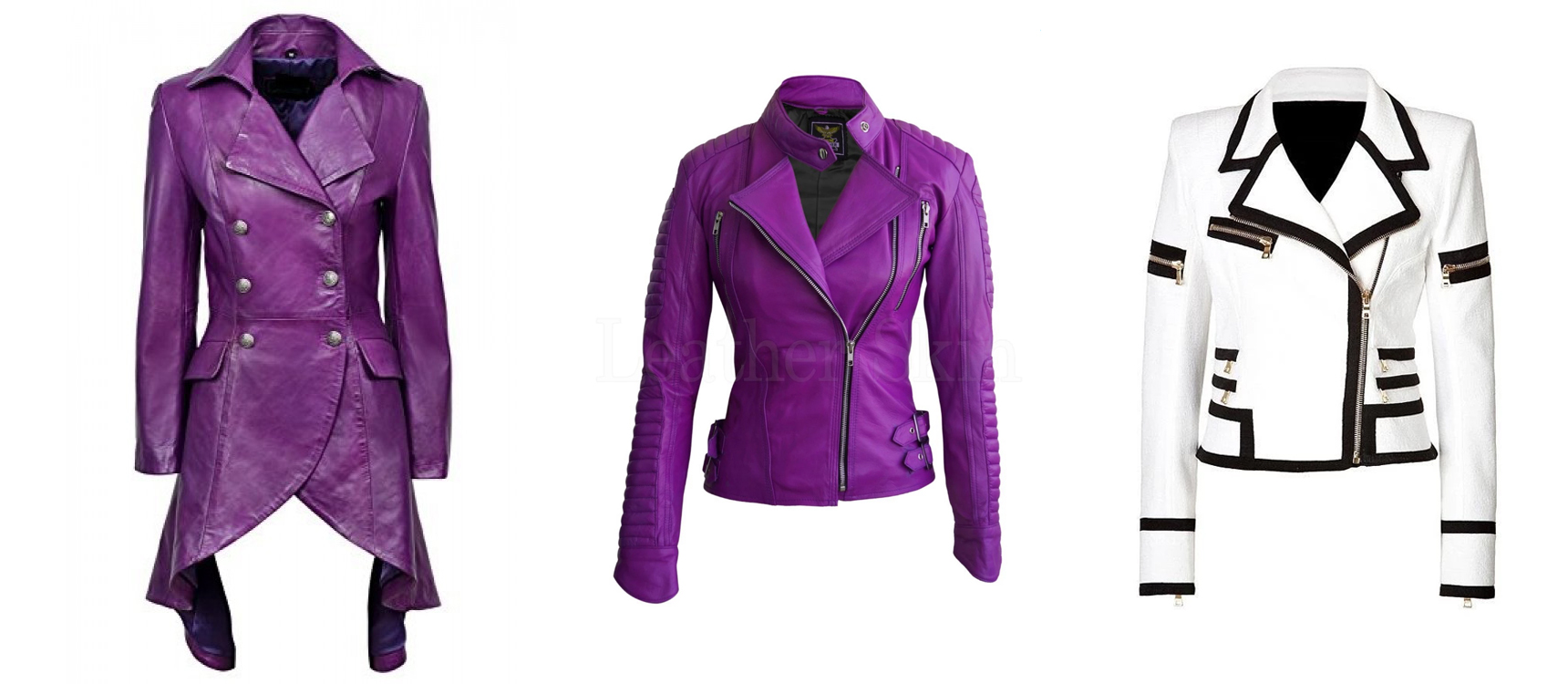 Na bežné nosenie dajte prednosť klasickým strihom, ktoré sa hodia takmer na každú príležitosť.
Kratšie strihy vhodne skombinujete s dlhšou tunikou, legínami, riflami, sukňami a šatami. Hodia sa s teniskami ale aj s lodičkami. Nemusíte sa báť ani farieb. Využitie je skutočne široké. Ja som zvolila sýtu červenú a bobuľovú farbu v kombinácii s fialovou koženou bundou značky Philipp Plein výrazného dizajnu na zadnej časti. Značka si vzala za svoj symbol vybíjaný vzor lebky, ktorý ju charakterizuje a aplikuje ho na všetkých svojich modeloch v rôznych podobách. Napríklad aj ukončenie zipsu má zaujímavý mini detail v podobe lebky. Tento výrazný model má skutočne mnoho využití a prepracované detaily, preto som si ho zadovážila aj vo farbe sviežej zelenej.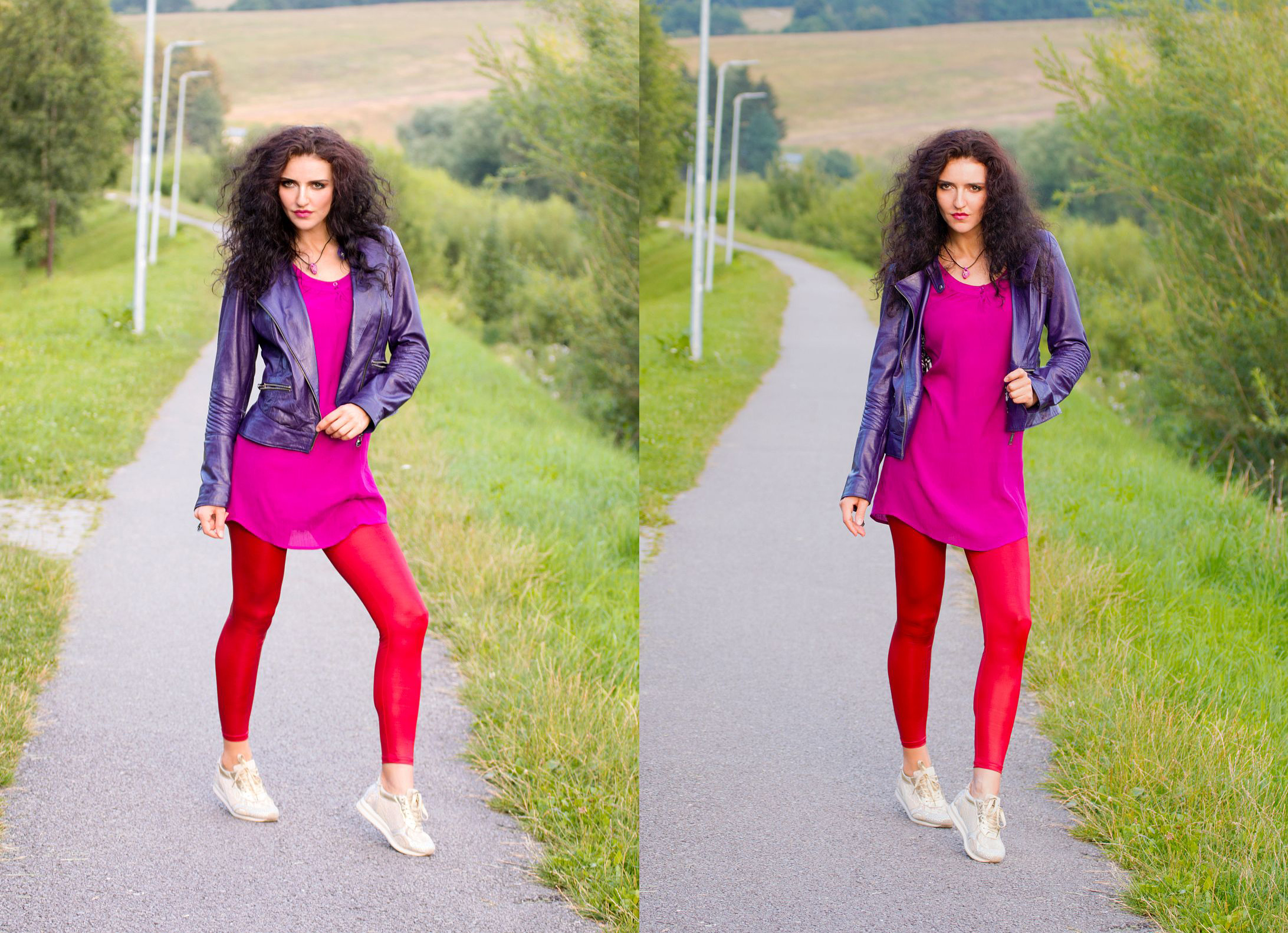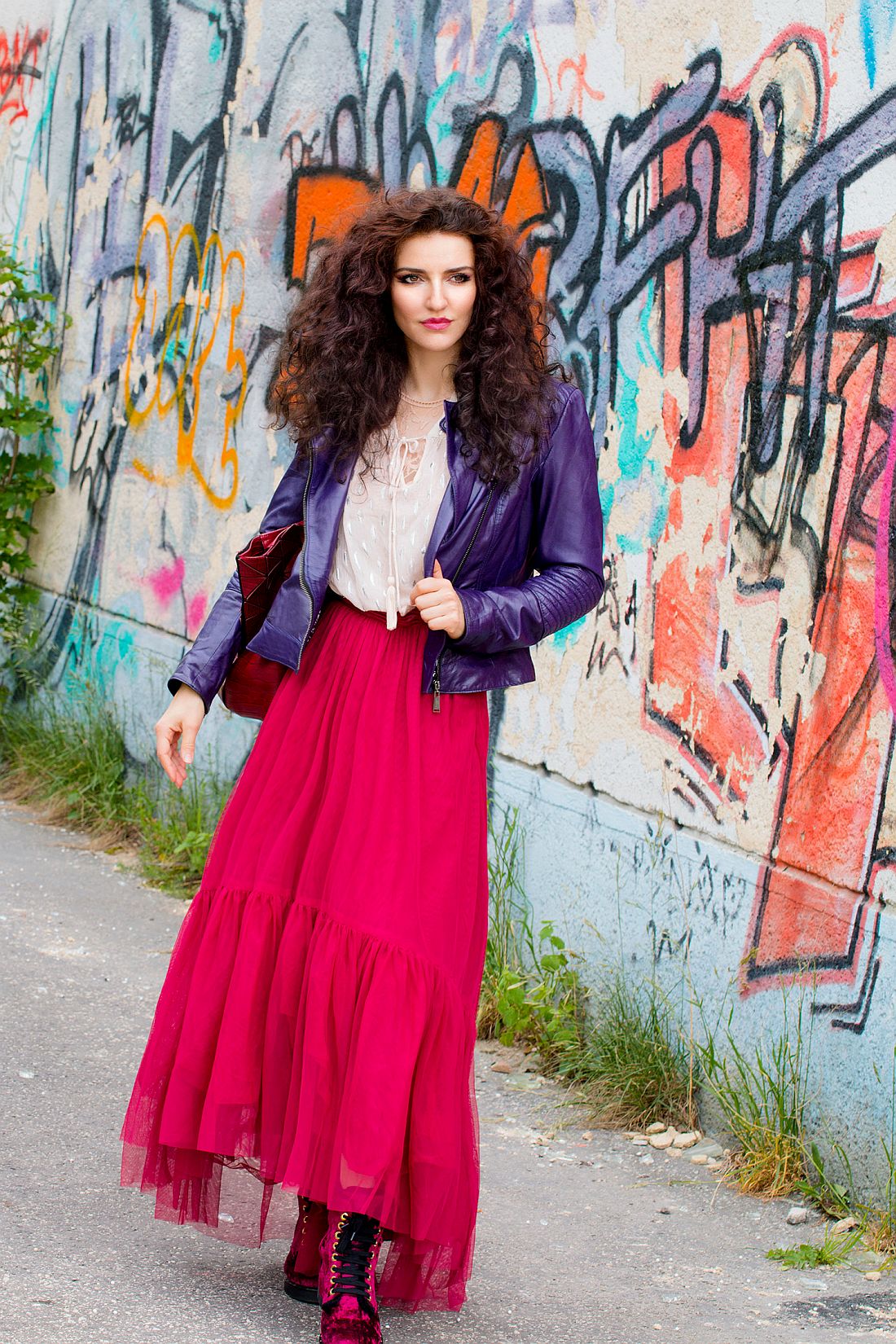 K sukniam či šatám sa hodia aj kožené saká či kabátiky. Sýta žltá farba nemusí byť nutne potlačená inou farbou, byť limitáciou, naopak, ja som sa ju rozhodla vyzdvihnúť s farbou vínovou a fuchsiovou.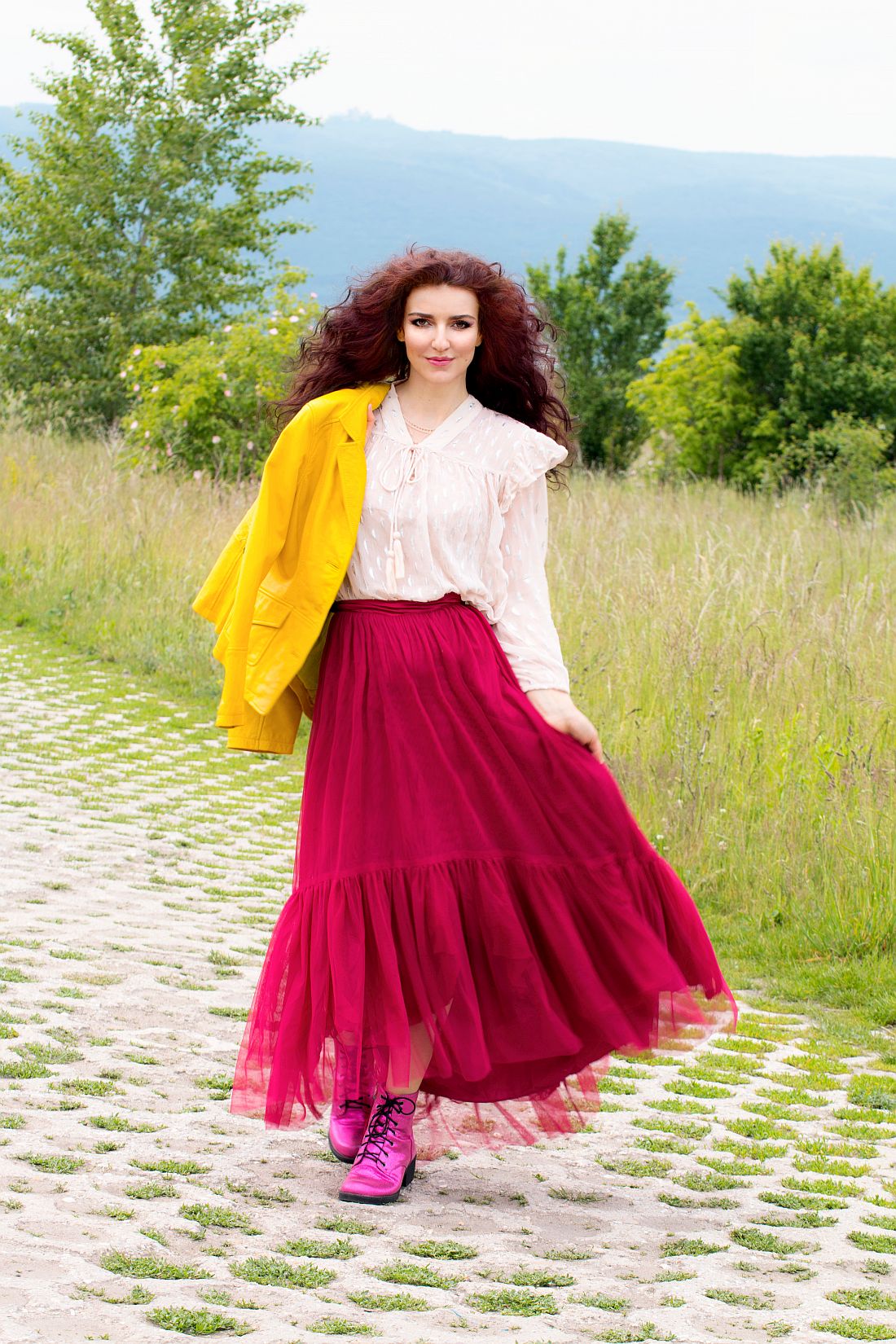 ZAUJMITE ŠTÝLOM
Kožená bunda dokáže rôznym spôsobom dotvoriť váš výsledný výraz celkového outfitu. Pri vhodne zvolených skombinovaných prvkoch viete docieliť úplne odlišné pôsobenie.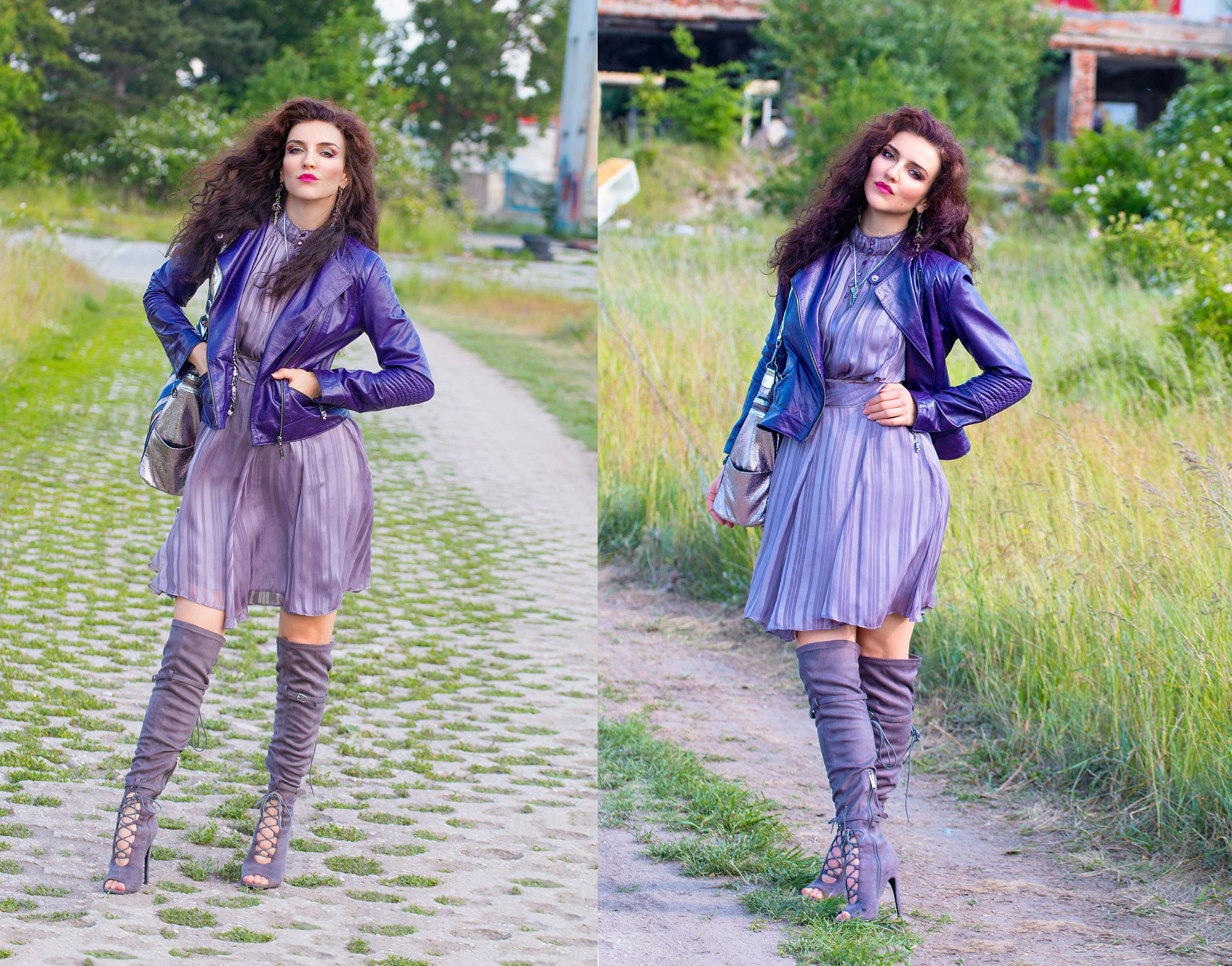 Celokožený outfit pôsobí drsne, sebavedome, nebojácno až rockersky drzo. Volia ho predovšetkým dámy sebaisté, hrdé, extrovertky, možno rockerky. Dalo by sa povedať, že krehká dáma by sa asi v takomto looku necítila osobnostne pohodlne. No dá sa vytvoriť aj očarujúci elegantný ženský štýl, stačí len správne skombinovať zvolené kúsky. Opäť platí, výraznej farby sa ani v prípade koženej bundy netreba báť. Odievať sa nutne do jednej poväčšine čiernej farby by nemalo byť pravidlom.
Môj príklad celokoženého outfitu s limetkovo žltou aplikácou na koženom predĺženom saku s opaskom je ukážka nastavenia elegancie. V jednotnej čiernej farebnej variante by tento outfit zaiste pôsobil inak, rozhodne nie výrazne a tak zaujímavo.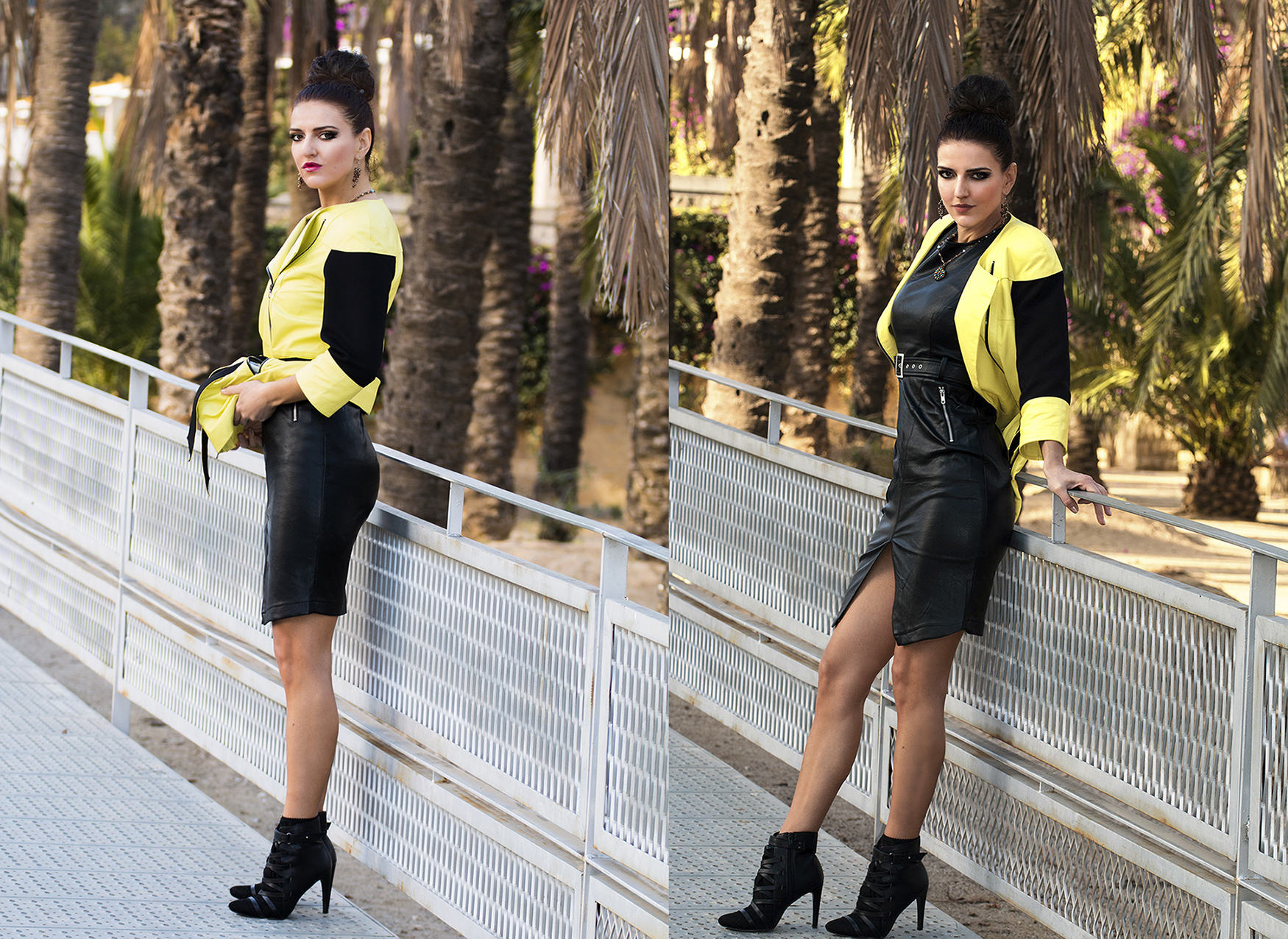 Kožená bunda zladená s nežnými ženskými prvkami ako volánovými sukňami a šatami nad kolená v kombinácii s teniskami, lodičkami alebo pokojne aj čižmami, ako som zvolila ja v tomto príklade letnej outfitovej inšpirácie, mala za cieľ vytvorenie dievčenského rozkošného vzhľadu.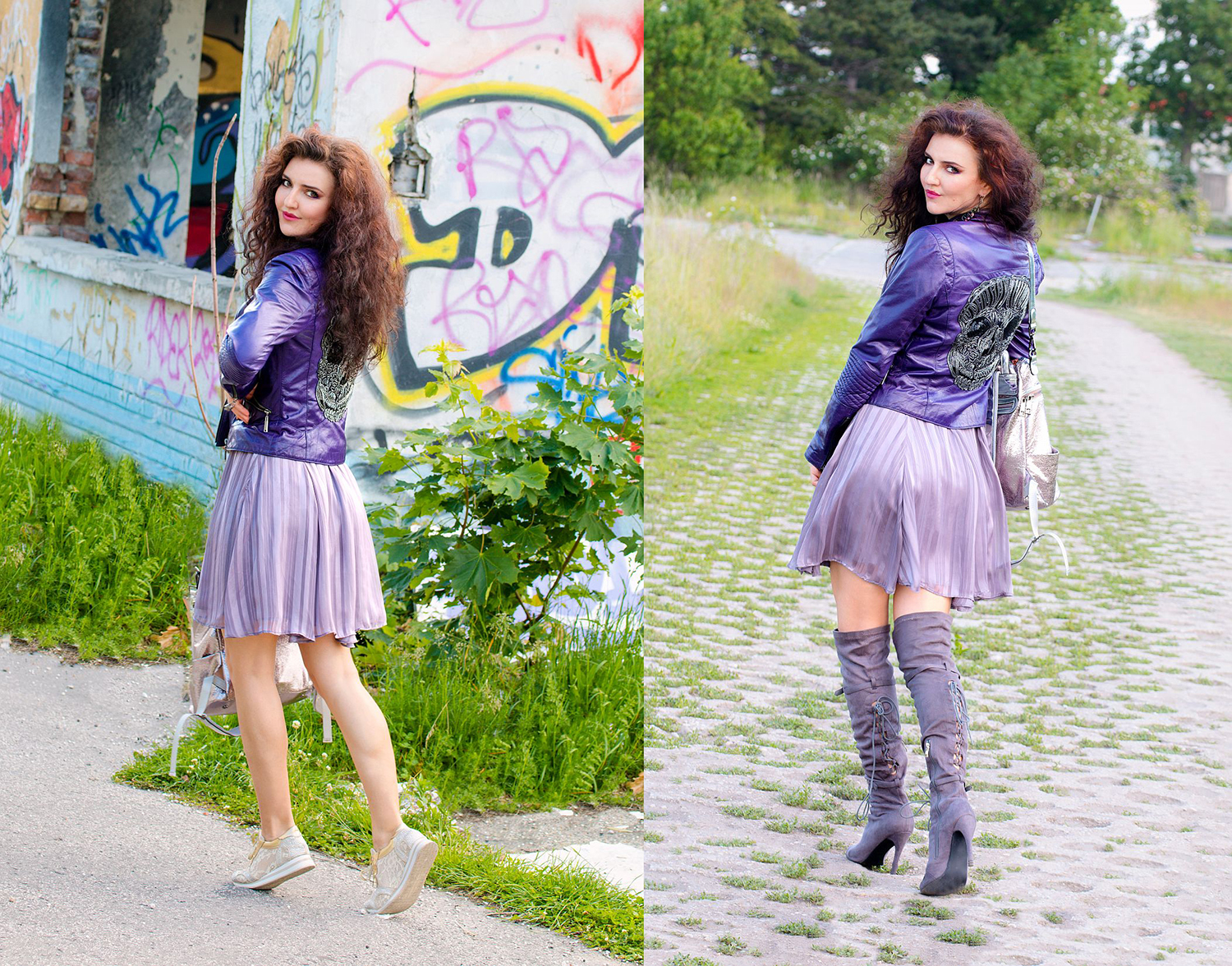 S dlhou sukňou či šatami sa stanete naopak dámou. Táto voľba je vítaná na chladnejšie letné večery. Možností a kombinovania sa ponúka nespočet.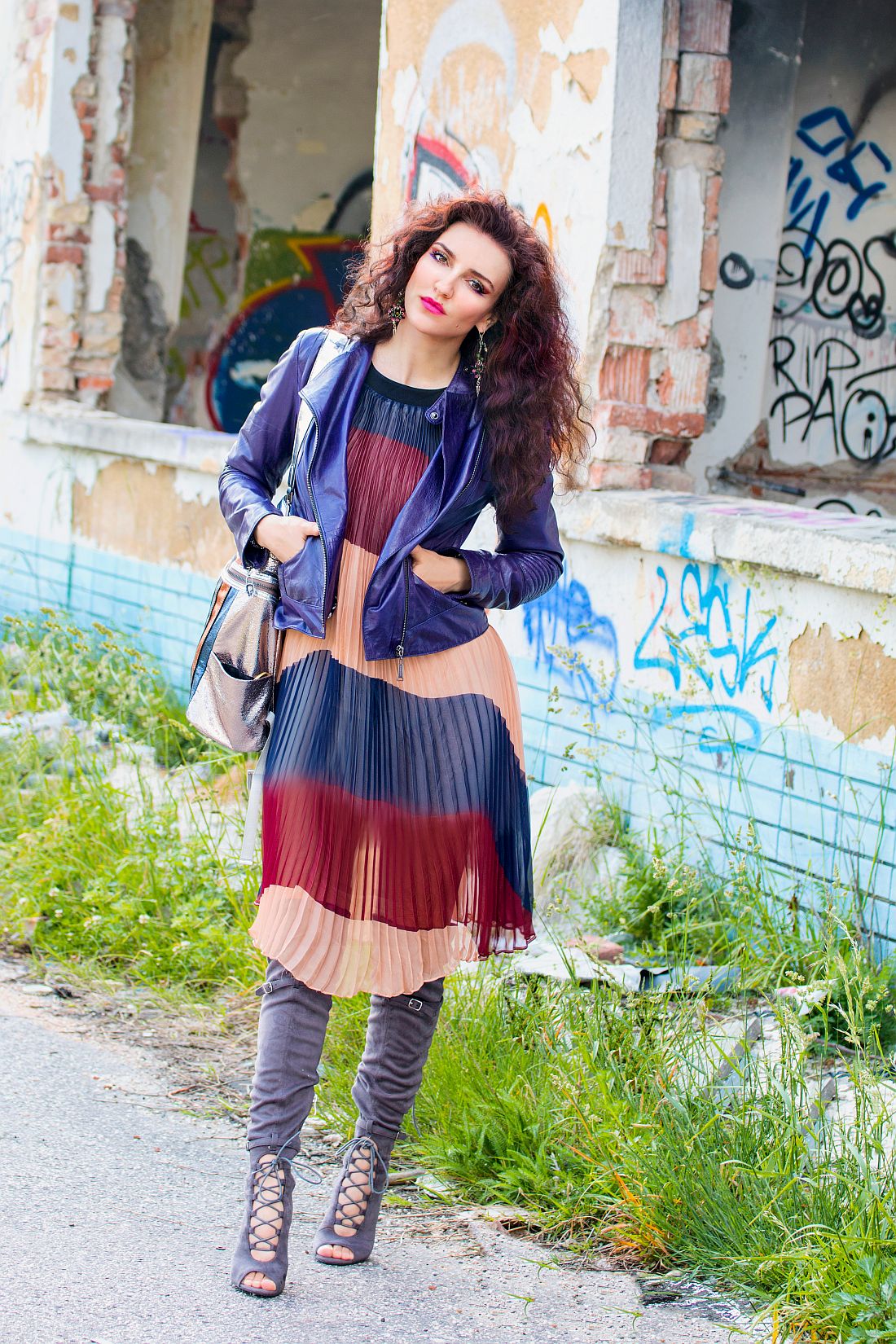 S nežnou blúzkou a rifľami v klasickej čierno-bielej kombinácii omladnete a docielite očarujúci dievčenský štýl, ktorý zaujme pohľady nejedného muža.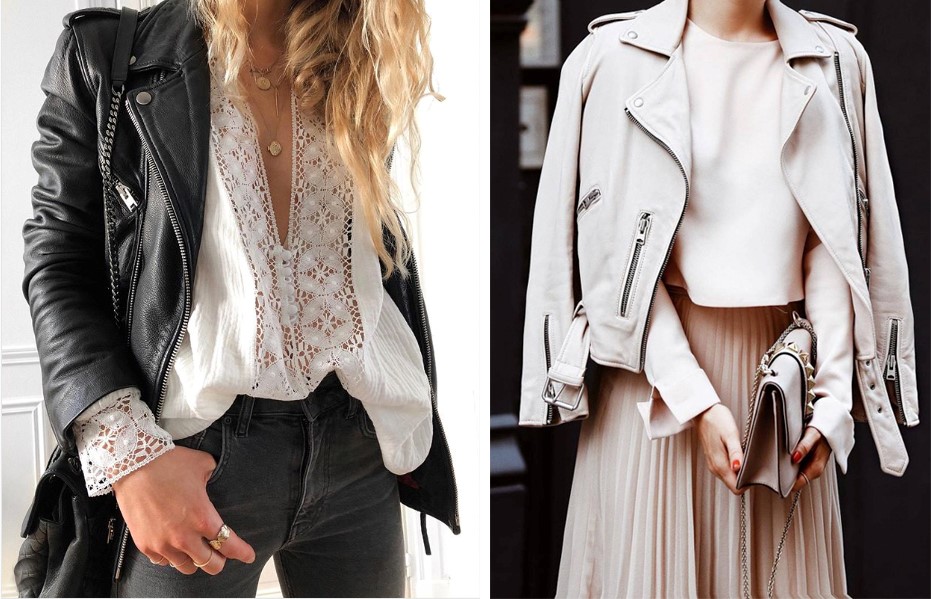 Klasickú eleganciu vytvoríte v odtieňoch béžovej. Vezmite si kratšiu koženú bundu a dlhú letnú sukňu na chladnejší letný večer, diskusie s priateľkami. Módne je aktuálne plisovanie materiálov. Aj naši známi dizajnéri, slovenskí, ako napríklad Richard Rozbora pracujúci pod značkou Rozbora Couture majú v ponuke prekrásne plisované modely šiat a sukní, ktoré rozhodne stoja za to si ich zadovážiť. Kvalitný štýlový kúsok vo vašom šatníku využijete dlhé obdobie pri vysokej miere kombinovateľnosti.
Viac mojich outfitov – sleduj facebook fan stránku: Mya Mirell a
facebook módnu stránku: Mya Mirell Fashionista (všetko z Milan Fashion Weeku) ,
tiež 2 instagramy: myamirell (osobný profil ) a mya_mirell (venovaný Milan Fashion Weeku a módnym týždňom) .