Kréta – exotika, romantika, dobrodružstvo, ostrov, ktorý ťa očarí – časť I. , história, jaskyne
Zavrite oči a s blaženým pocitom pomyslite na romantické zákutia starých historických uličiek Talianska, zamilovaný pár v opojnom láskyplnom objatí, palmami lemované promenády s posedením v kaviarničkách, prechádzky vo dvojici, čarokrásnu opojnú atmosféru, nádherné pláže, palmy, krištáľovo priezračné more…. Jedným slovom raj na zemi. Vysnívaná romantika.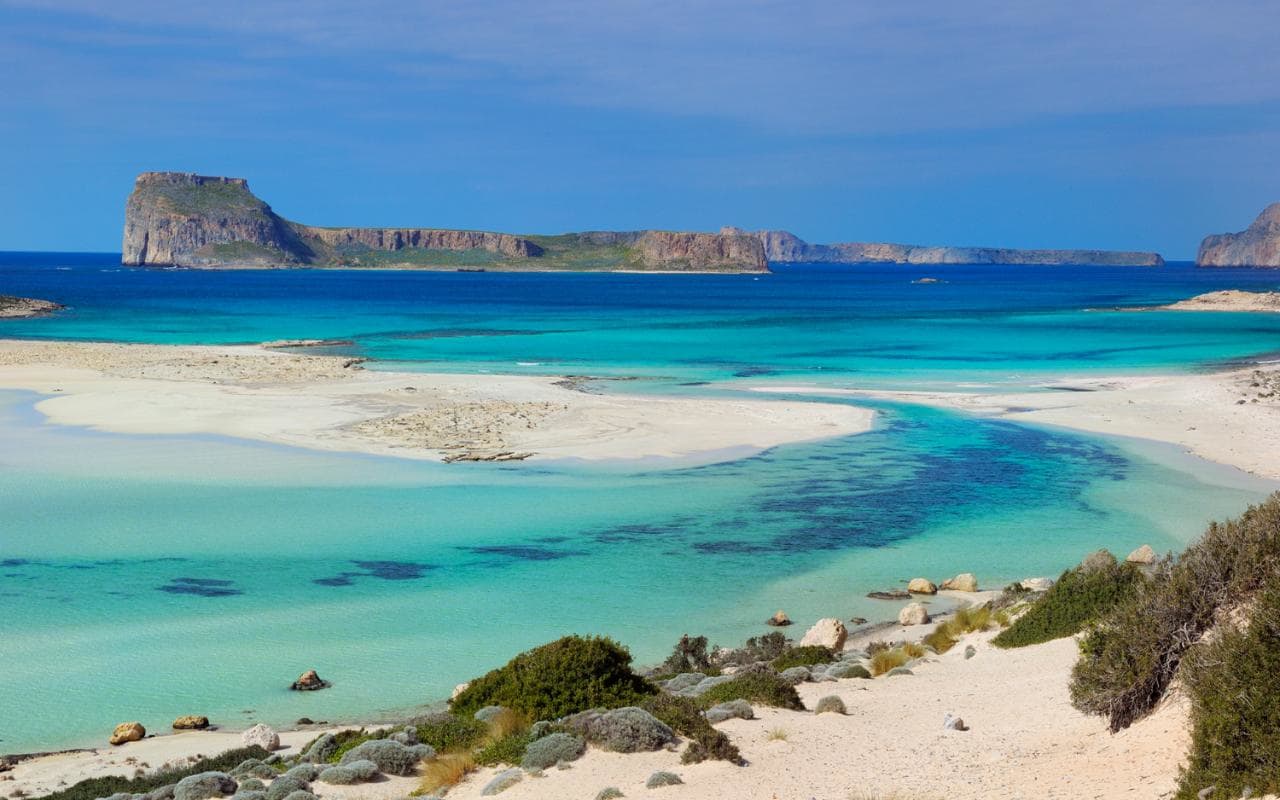 zdroj: telegraph co uk
Predstavte si vylihovanie na nikým nerušenej súkromnej pláži so zapadajúcim slnkom nad obzorom, ako stvorenej pre letné chvíle s láskou, skryté jaskyne a prekrásne prírodné scenérie všade navôkol… Myslíte si, že toto všetko môže byť iba sen? Srdce Vám isto zaplesá, keď Vám poviem, že už viac nemusíte iba snívať. To nádherné miesto ukrývajúce v sebe všetko toto skutočne existuje. Volá sa Kréta.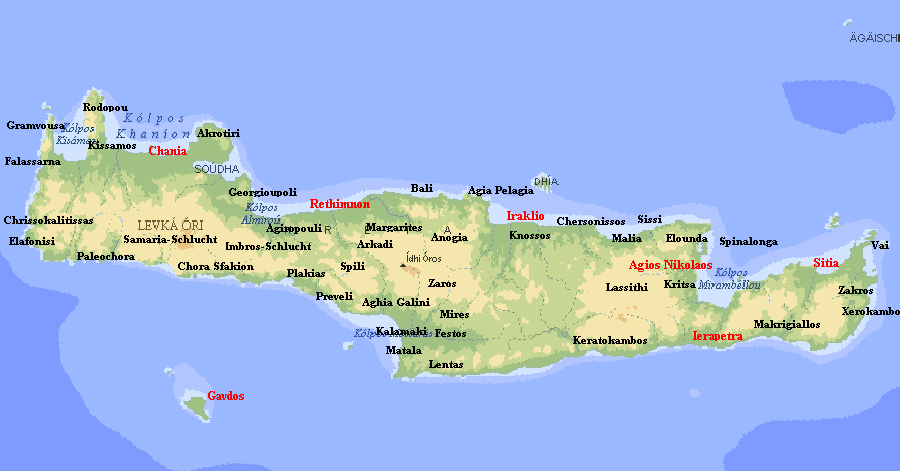 zdroj: ikn cz
Kréta je ostrov, ktorý má veľmi veľa očarujúcich miest. Je to najväčší ostrov Grécka so stovkami nádherných pláží a rozpína sa medzi južnou časťou Egejského mora a severnou časťou Líbyjského mora. Vonia to tu olivami, pomarančovníkmi, tymianom a divokými kvetmi.
Kréta mi učarovala natoľko, že sa tam s nadšením rada opakovane vraciam. Milujem ten pocit slobody, keď si zoberiete auto s a behom pár dní sa premávate s vetrom vo vlasoch preskúmavajúc všetky jej skryté a nezažité poklady. A že je ich neúrekom, je viac než isté. Raz ste v raji na zemi s ružovým pieskom a oddávate sa pocitu leňošenia a obdivu neskutočnej krásy, ktorá Vás obklopuje zovšadiaľ,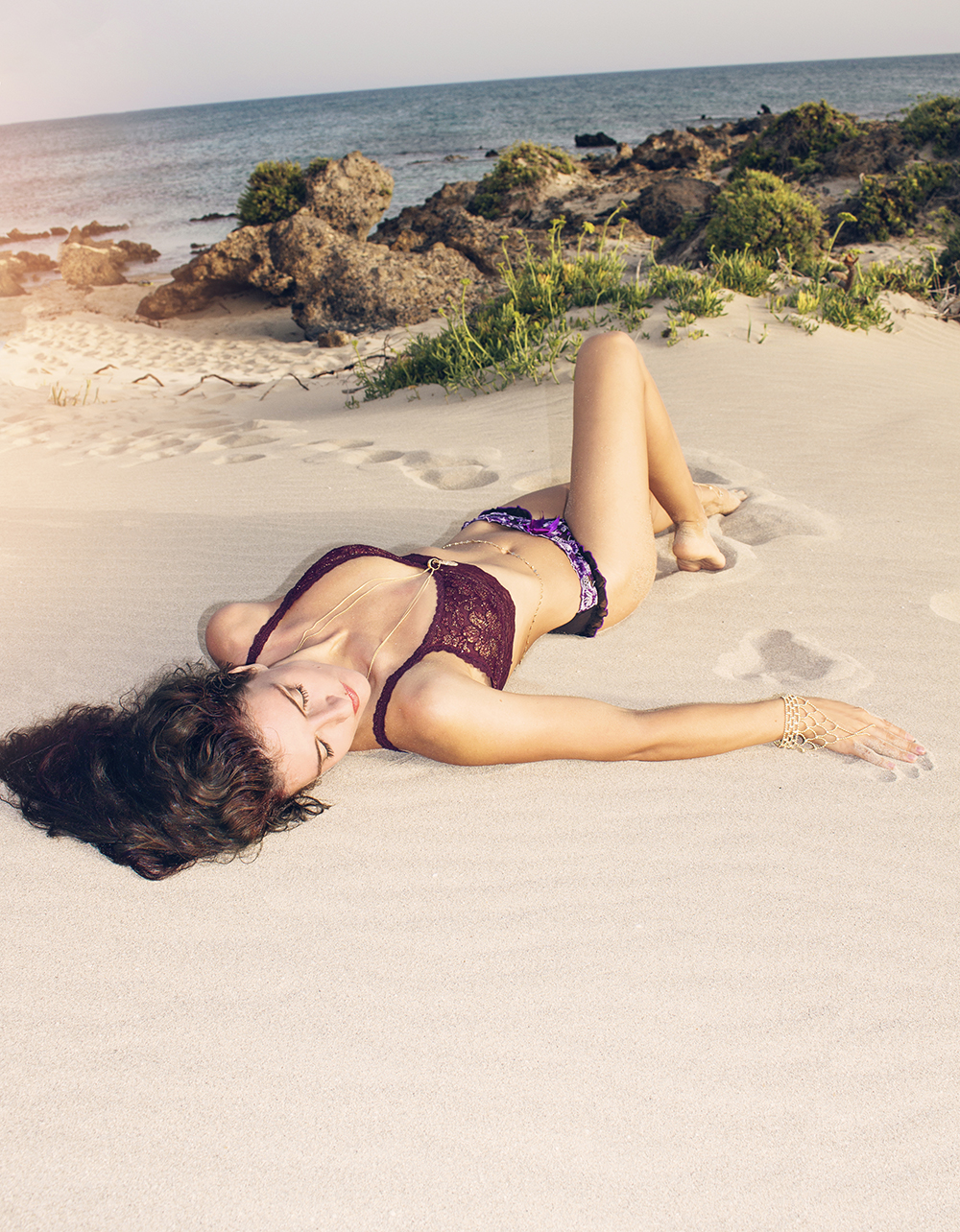 inokedy môžete zažiť zábavu, ponoriť sa do histórie, milovníkov architektúry očaria starobylé mestečká, na ktoré malo vplyv niekoľko kultúr. Čarokrásny bájny ostrov Kréta sa spája s niekoľkými prívlastkami ako perla stredomoria a kolujú o ňom aj rôzne mýty. Je miestom zrodu najväčšieho gréckeho boha Dia a kolískou európskej civilizácie vďaka civilizácii minojskej, ktorá tu pobývala tisíce rokov dozadu.
Viac mojich fotografií nájdete na facebook stránke Mya Mirell.
MINOJSKÁ KRÉTA – HISTÓRIA
cca 3000 – 1500 pred. n. l.
vyspelá civilizácia
písmo – doposiaľ nerozlúštené (hlavný zdroj poznatkov archeológie a gréckych mýtov)
silné námorníctvo (vďaka obchodu)
rozvinuté remeslá
palácové hospodárstvo – Knóssos, Faistos
splachovacie WC, kanalizácia
ženy boli rovnoprávne s mužmi
rok 1700 pred n.l. zrejme veľké zemetrasenie – prichádza nadvláda nad doterajšou Krétou
Ako môj cestovateľský dovolenkový tip, kedy si zároveň odpočiniete, nadobudnete vytúženú pohodu a získate nové zážitky, odporúčam ostrov Kréta o rozlohe necelých 8300 km štvorcových. Na tejto malej ploche zažijete tak romantický nezabudnuteľný pobyt vo dvojici, ako aj dobrodružstvo, na ktoré sa partner určite nenechá dlho prehovárať. Na spoznávanie jeho krás je najlepšie ho precestovať autom. Na svoje si príde skutočne každý.
Predstavím Vám niektoré najkrajšie miesta, na ktoré sa s obľubou roky teším, rada vraciam a kde mi moji krétski priatelia navyše prezradia k tomuto čarokrásnemu ostrovu vždy niečo nové a zaujímavé. V tejto prvej časti sa pozrime na JASKYNE.
JASKYNE
Vydajte sa v ústrety novým zážitkom, ktoré sú na Kréte pestré ako dúha.
zdroj: tripsavvy
Ak ste romantický dobrodružný typ, Kréta je tým pravým miestom, kde môžete zažiť nepoznané, stráviť výnimočné chvíle priamo pod holým nebom pri hviezdach a zaspávať za šumu mora. Väčšej romantiky azda niet. Zdá sa Vám takáto predstava lákavá ?
Pre tento typ dovolenky zvoľte preto južnú časť ostrova, kde je príroda rozmanitejšia a vyhnete sa tak hotelovým komplexom pre turistov, ktoré sú početné na severe. Krásnych zákutí s kamennými prevismi a jaskyňami, kde sa dá bývať priamo pod holým nebom nájdete na Kréte veľa.
SOUGIA
Jednou z takýchto oblastí je Sougia na južnom pobreží Kréty. Je preferovaná pre možnosť voľného campingu na pláži. Táto oblasť ukrýva jedno miesto, kde môžete bývať priamo pod hviezdami a to kamienkovú menšiu pláž s jaskyňou, kam sa dostanete, ak prebrodíte more do výšky pásu. Plavky Vám tu ani nebudú potreba, pocítite skutočný súzvuk s prírodou.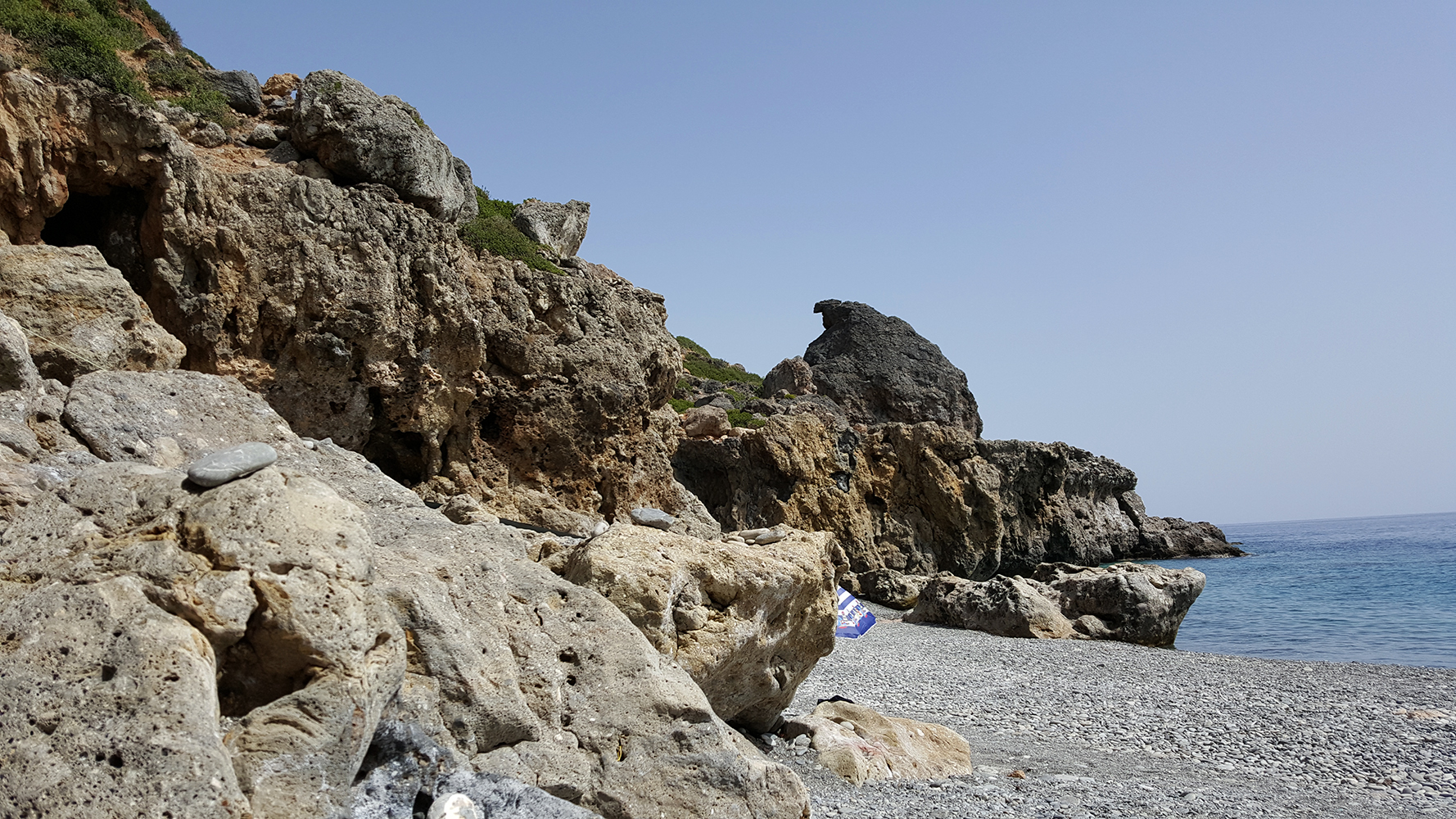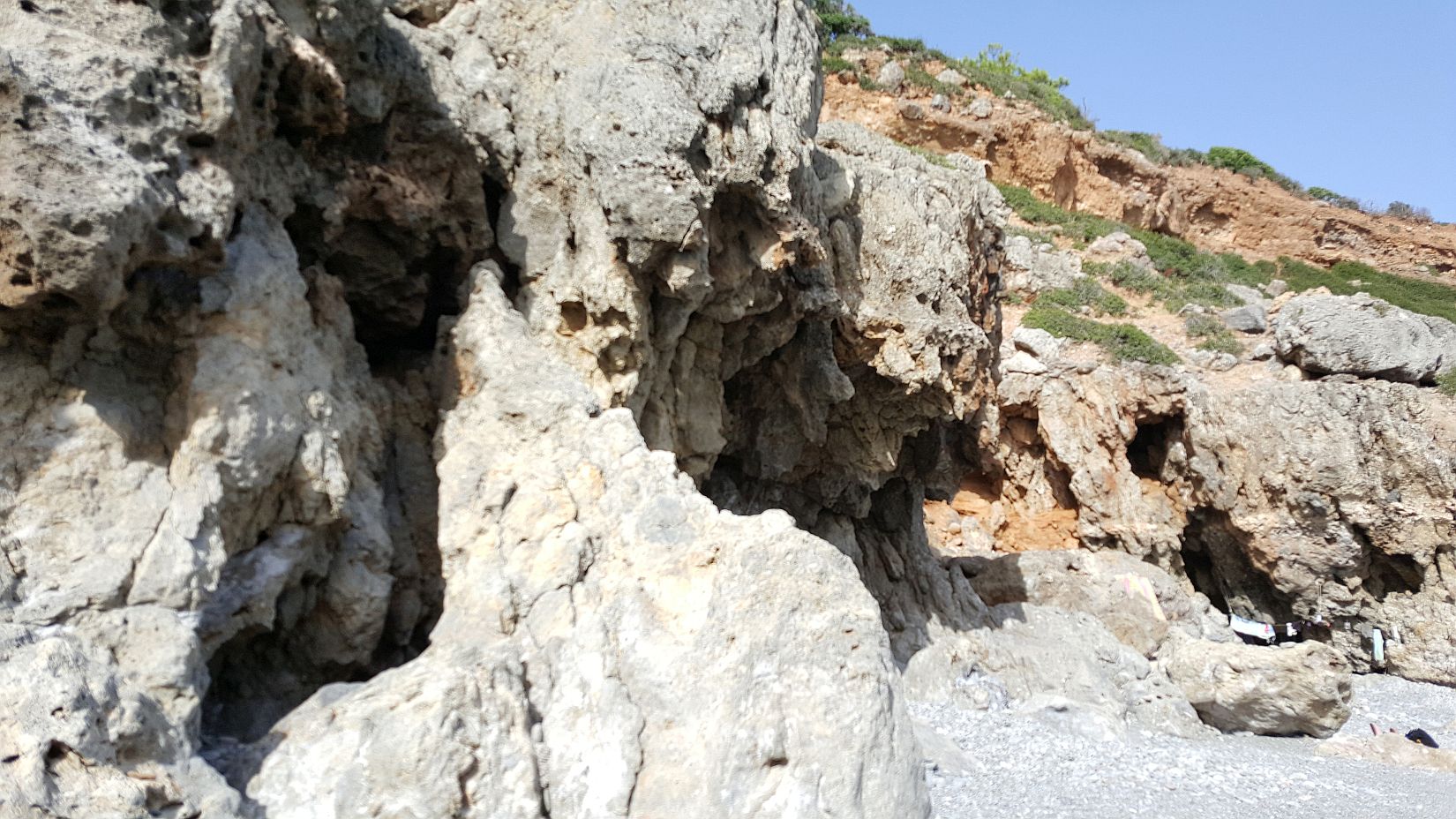 Na tejto pláži môžete pokojne stráviť, bivakovať aj celé týždne, ako to robia niektorí turisti, ktorých som tu našla. Nepotrebujú k tomu nič, majú so sebou minimum vecí a k dipozícii jaskyňu, kde si robia jedlo, spia, pozerajú na šíre more a hviezdnu oblohu a našli spôsob na vešanie mokrého prádla a robenia tieňa. Nič viac im k celkovej pohode a predstave strávenia dovolenky nechýbalo. Nemohla som urobiť viac fotiek, lebo ľudia sa tu netrápia plavkami.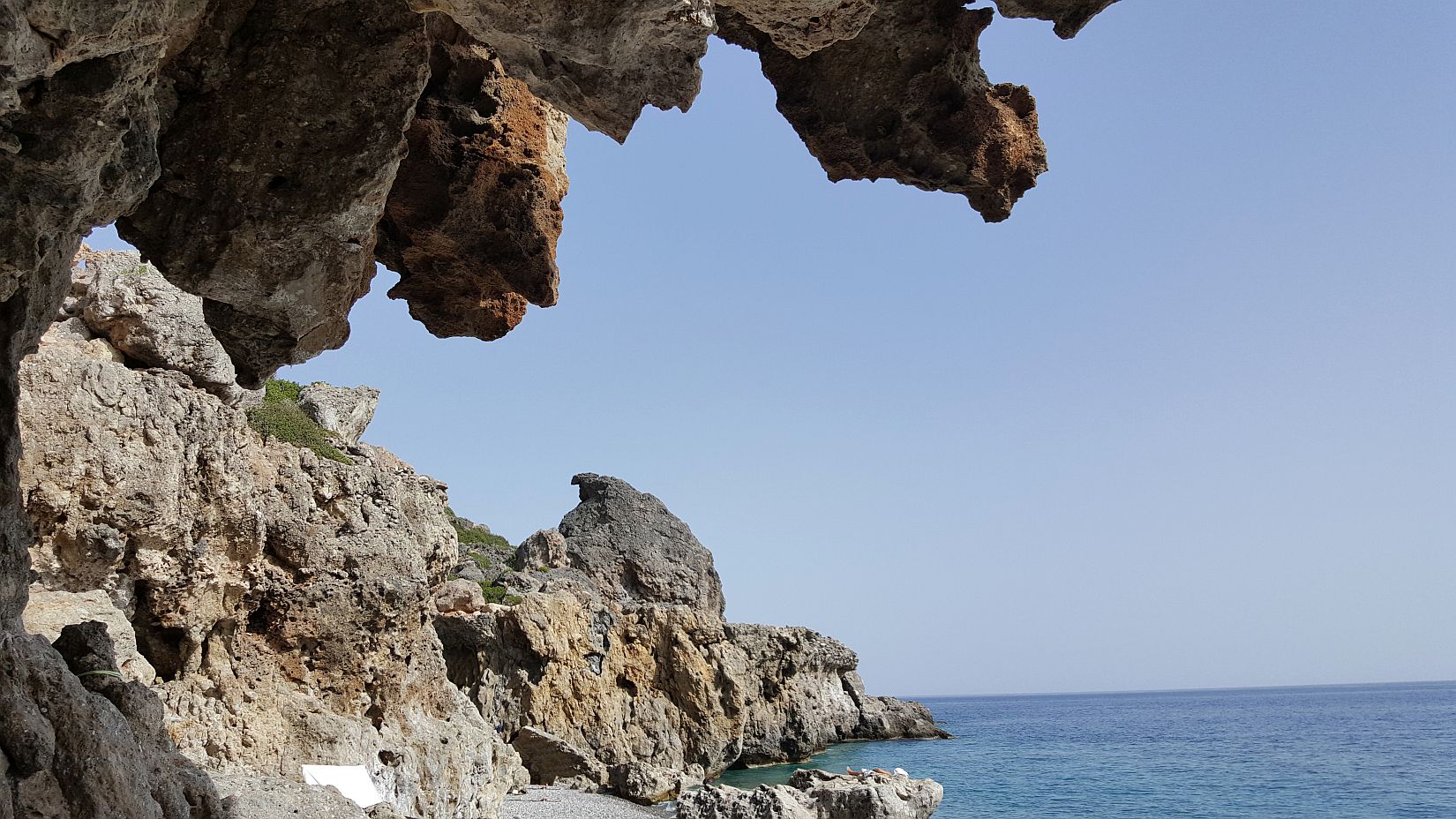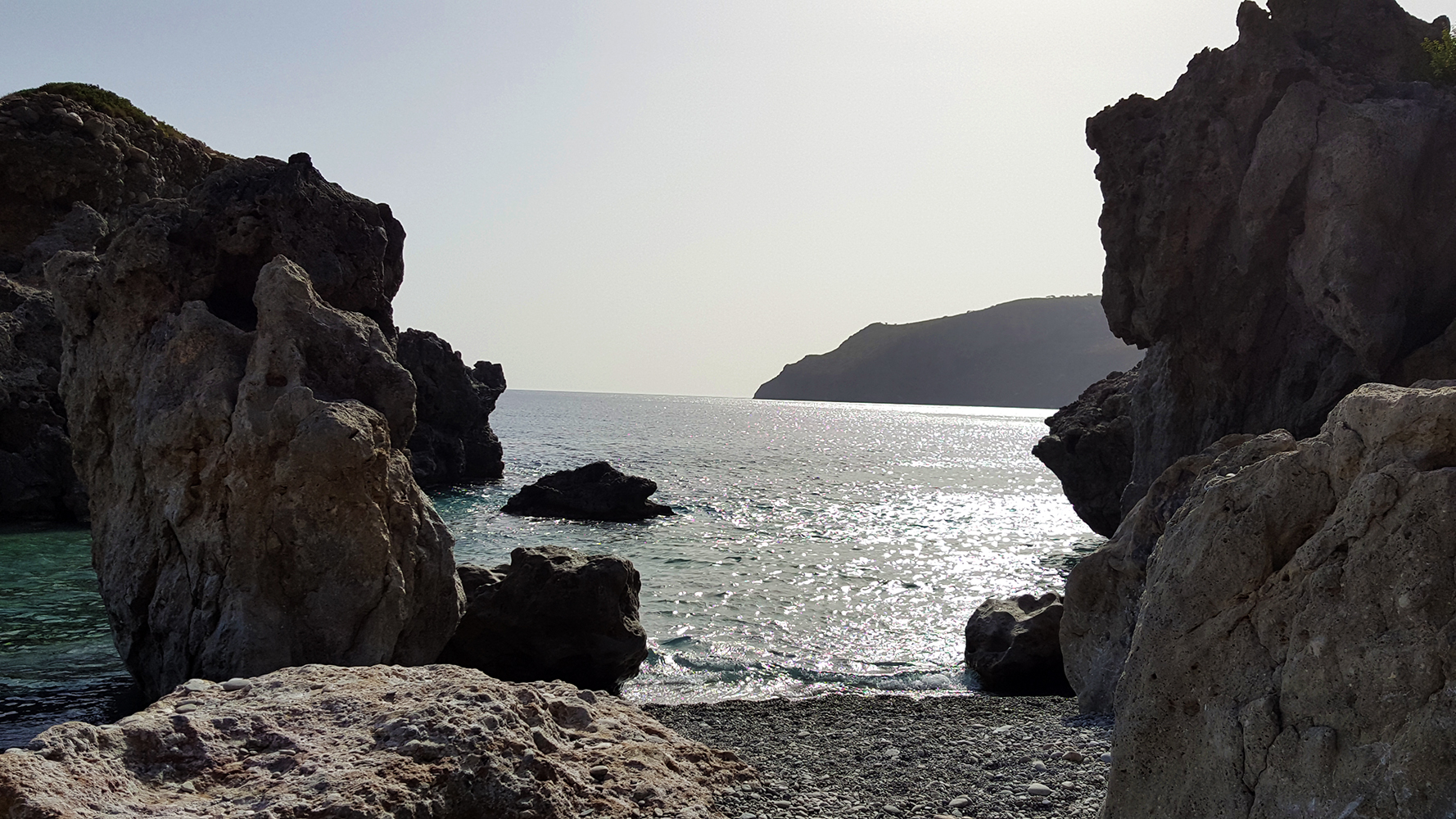 Dostať sa sem k tejto mini pláži s jaskyňami , prevysmi, je mierny problém – treba prebrodiť vodu z kamenistej pláže, čo je vedľa, do výšky pásu. Teda všetky veci, ktoré chcete na pláž prepraviť, musíte mať nad hlavou a dávať veľký pozor, aby vám nespadli do vody. Kamenistá pláž vedľa má cez deň extrémne horúce okruhliaky, teda nezabudnite, že bosou nohou tade neprejdete, topánky so sebou sú určite potrebné.
Jaskýň je na Kréte veľa, okolo 3000. Ak si zaobstraráte auto a vydáte sa spoznávať Krétu po svojom, precestujete ju z východu na západ, na nasýtenie jej krásami vám nebude stačiť určite jeden ani dva týždne. Nájdete mnohé pláže, kde panuje intímna pohoda, ticho bez ľudí, rôzne krásne zákutia a turistami nepreplnené miesta ako aj ďalšie jaskyne. Najznámejšími sú jaskyne, kde sa podľa mytológie narodil boh Zeus.
V jednej z jaskýň, v jaskyni Ida v pohorí Ida, sa vraj podľa bájí najvyšší grécky Boh Zeus narodil, v ďalšej jaskyni s kvapľami v dedinke Psichro sa vraj skrýval. Aj takéto mýty a zaujímavé miesta ponúka Kréta.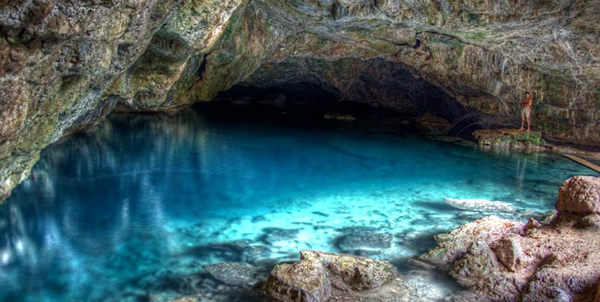 zdroj: rg-resort-spa.com
DIOVA JASKYŇA – ZEUS CAVE
Zeus Cave sa nachádza na planine Lassithi . Diovej jaskyne sa hovorí tiež Psychro podľa najbližšej dedinky. Je hlboká 40 metrov a leží vo výške 1025 metrov nad morom. Vnútri vás môžu prekvapiť netopiere alebo holuby odpočívajúce v chládku jaskyne. Táto jaskyňa ukrýva vnútri jazierko nazývané tiež Diov plášť.
zdroj: travel-zone-greece.com
MATALA
Na ostrove Kréta existujú tisícky jaskýň, pri ktorých sa priamo môžete kúpať a v Matale na pláži vás očarí napríklad aj takýto pohľad.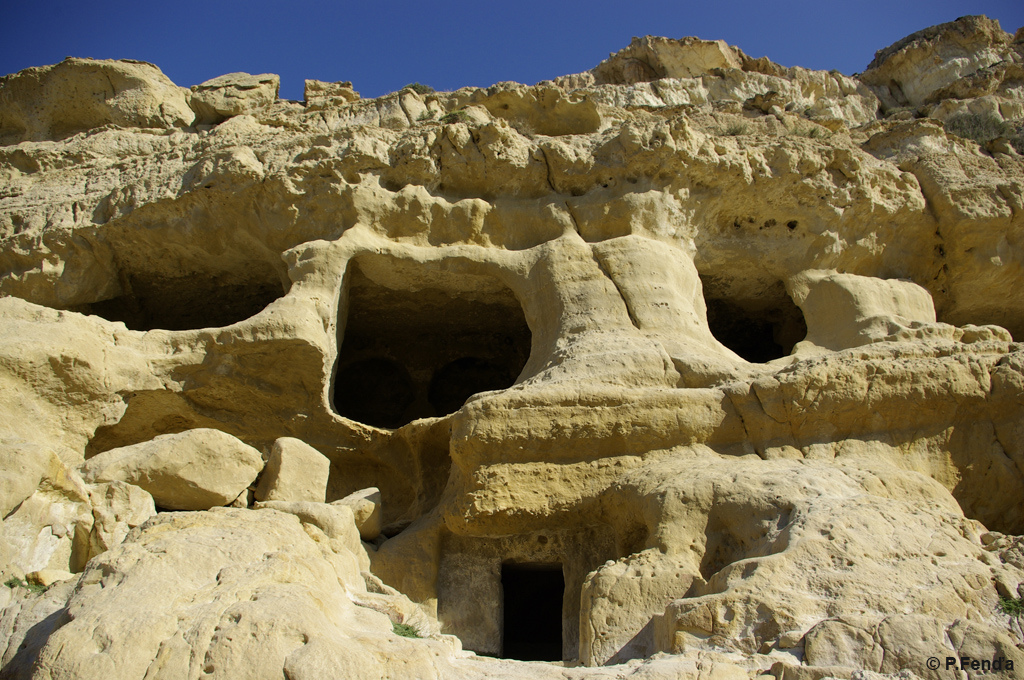 zdroj: p.fenda
SVATIŇA IDA
Jaskyňa sa nachádza vysoko v pohorí Ida. Vyrástol tu podľa povestí boh Zeus, akonáhle podrástol, presťahoval sa do jaskyne v pohorí Dikti. O kúsok ďalej, pár kilometrov od jaskyne, kde pod ňou môžete parkovať autom, je najvyšší vrchol Kréty, hora Psiloritis (Ψηλορειτης) . Je vysoká 2456 metrov nad morom, ako slovenské Tatry.
zdroj: wikimedia.org
Kréta je ostrov plný srdečných pohodových ľudí s nádherným morom, plážami, plný rôznych kultúr a jazykov. Narazíte na nádhernú prírodu, starodávnu architektúru, vychutnáte si exotiku, romantiku, turistiku a ochutnáte lahodné miestne dobroty.
Tento ostrov skrýva v sebe miesta, ktoré sú prezývané aj raj na zemi a o takých, ktoré sú aj stvorené pre romantickú dovolenku s partnerom, priateľmi aj pre rodiny s deťmi, vám poviem v ďalšej časti.
Sledujte tiež:
Facebook: Mya Mirell Fashionista,
Mya Mirell
2 Instagram: myamirell ,
mya_mirell