Byblos – kolekcia pre jeseň / zimu 2019-20, Milan Fashion Week, február 2019
Ak sa túto zimu plánujete zaodieť do teplých kabátov a búnd, originálnych modelov, zaostrite svoju pozornosť na taliansku ready-to-wear značku Byblos, ktorá vznikla v 70. rokoch pod umeleckým vedením legendárneho dizajnéra Gianni Versace. Tá pre tohtoročnú zimu 2019 vrámci Milan Fashion Weeku vyšla v skutku s teplou, až eskimáckou a farebne coolovou kolekciou.
Kreatívny riaditeľ značky Byblos, Manuel Facchini sa pri navrhovaní dizajnu kolekcie pre jeseň / zimu 2019-20 inšpiroval polárnym ľadovcom, arktickým kruhom, polárnou žiarou, ľadovými kryštálmi a treskúcou zimou. Vytvoril originálnu ľadovú a farbami žiariacu kolekciu, ktorá púta zrak a ktorá by mala dokonale zapadnúť do tamojších podmienok.
Po vstupe na scénu sa hostia nachádzali v priestore pohltenom tmou, mdlo osvetlenom iba tlmenými svetlami v prizmaticko žiarivom tuneli.
Na móle sa striedali kožušinové kabátiky s chlpatými kapucňami a super huňatými kožušinovými čižmami do polárnej zimy, bomber bundy, overaly, šaty a krehké modely akoby zhotovené z ľadových črepín. Použité kožušiny však neboli pravé.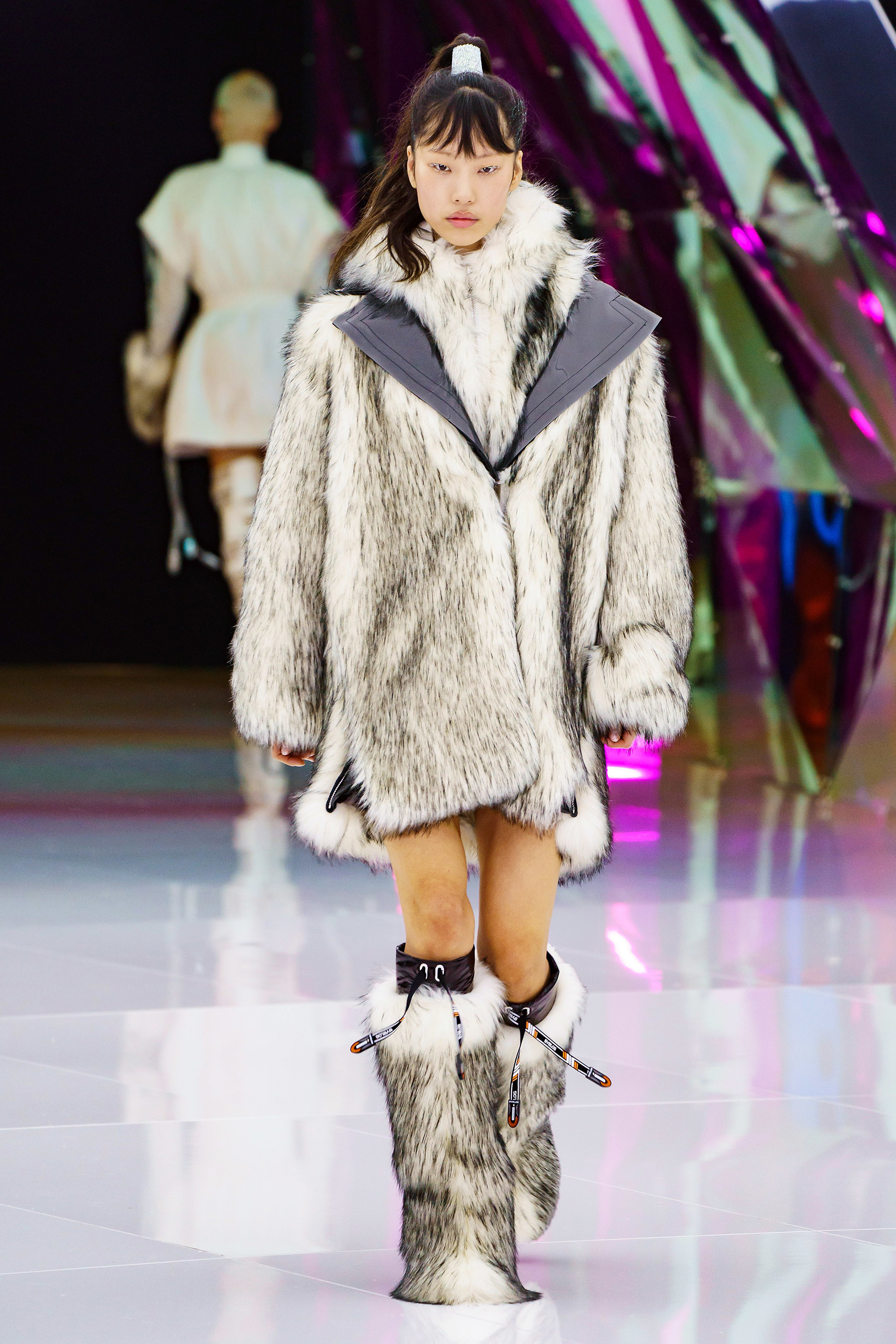 Tak ako ostatní dizajnéri zameriavajú posledné roky svoju pozornosť v módnej tvorbe na udržateľnosť a ekologickosť, rozhodla sa tak učiniť aj značka Byblos. Využila recyklované plastové fľaše, ktoré poslúžili pre eco-friendly perly podobajúce sa ľadovým kryštálom vytvárajúcim dúhový efekt na bomber bundách a pre vrchné odevy využila recyklovaný nylon s grafickými a geometrickými motívmi.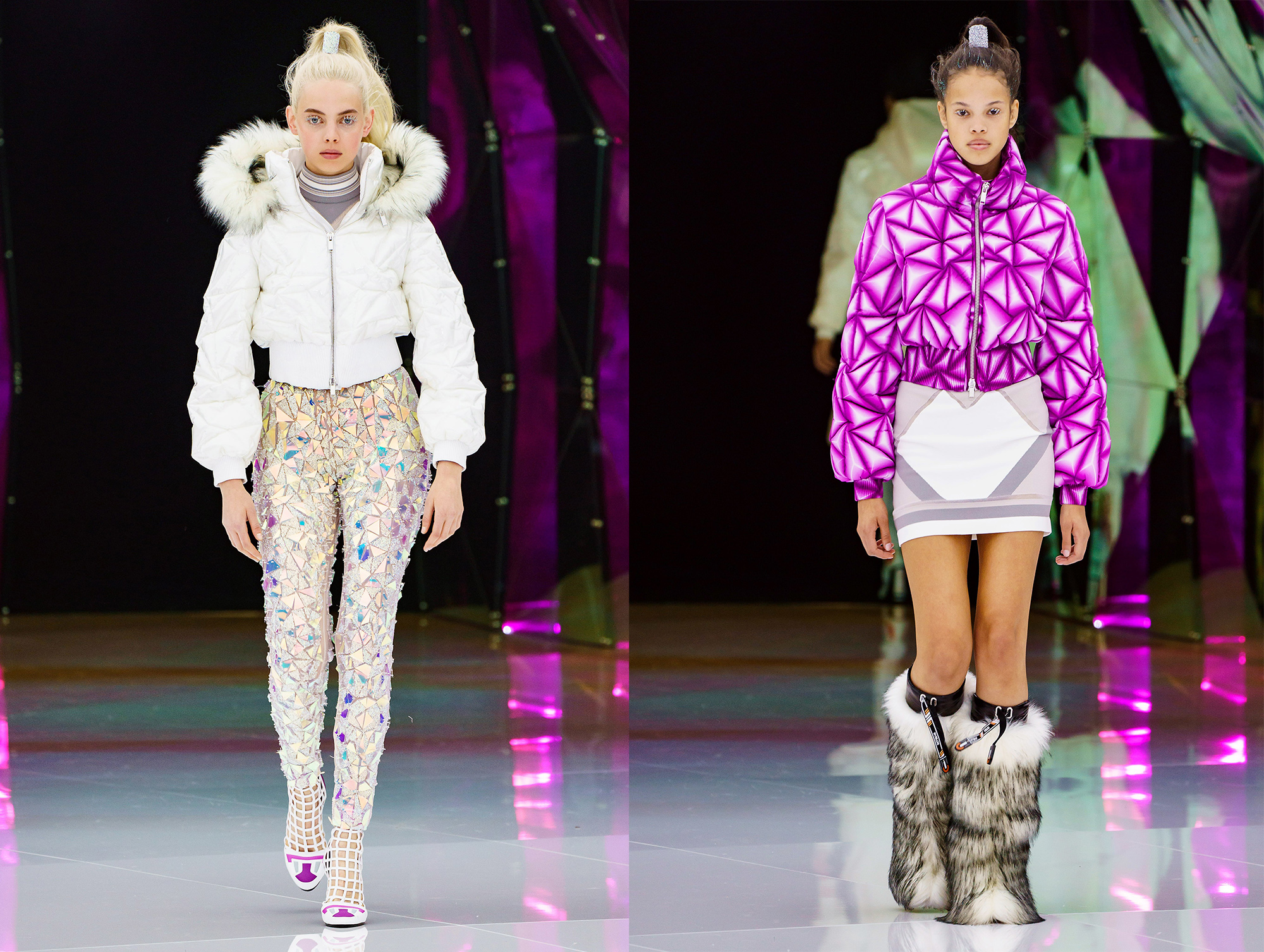 Polárna zima, ľadovec a kryhy sa zrkadlili v dizajne zimnej kolekcie značky Byblos pre sezónu Jeseň / Zima 2019-20. Nohavice akoby z čiastočiek ľadu odrážajúceho studené arktické slnko, polárny dizajn prekombinovaný s technickým a geometrickým.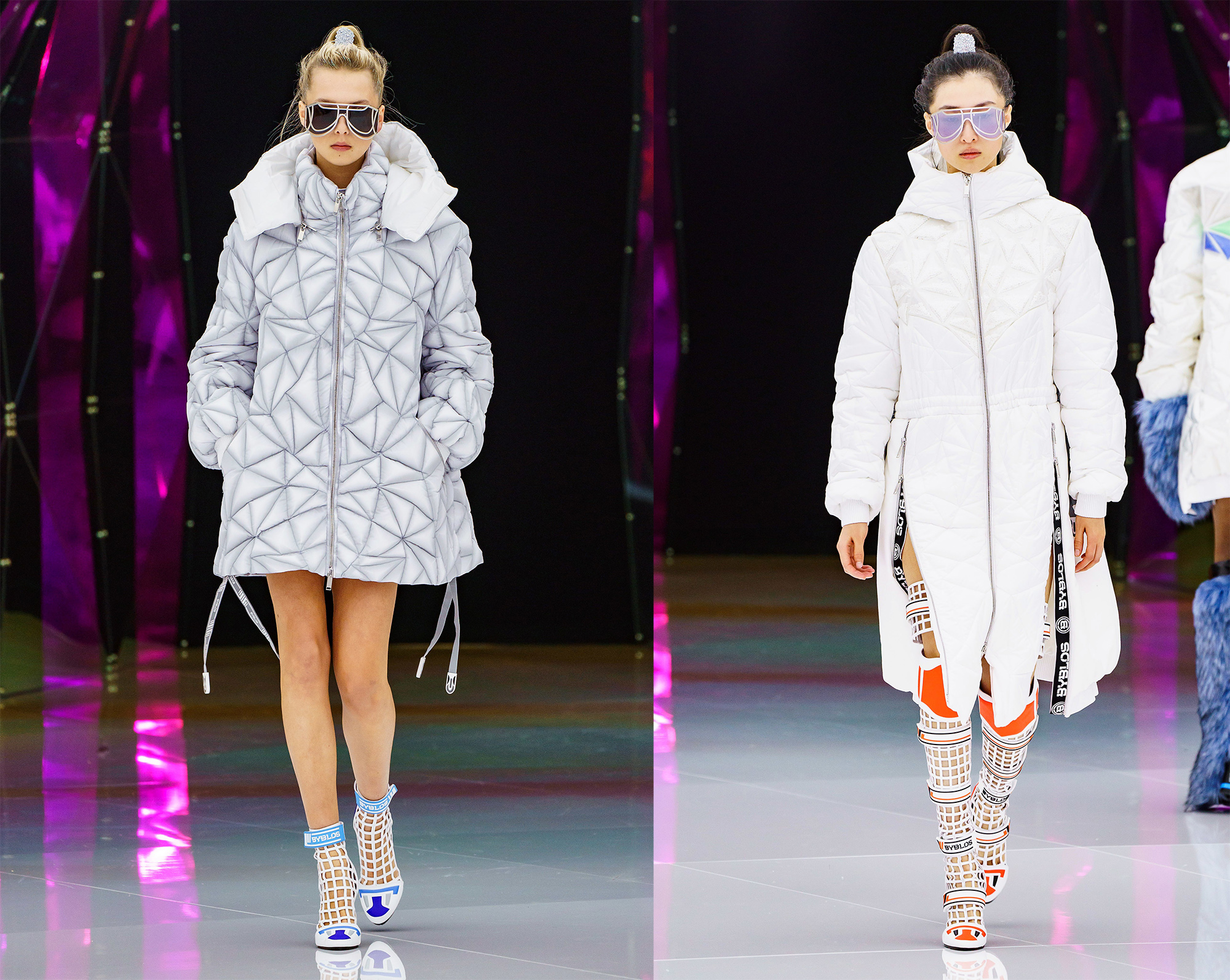 "Je to na nás, máme to v rukách a musíme sa uistiť, že môžeme žiť na tejto Planéte", povedal v rozhovore po prehliadke značky Byblos dizajnér Facchini, ktorý chcel oznámiť "posolstvo čistoty" skrz svoju kolekciu. Modely žiarili nádhernými farbami, aké nesie iba polárna žiara Aurora Borealis.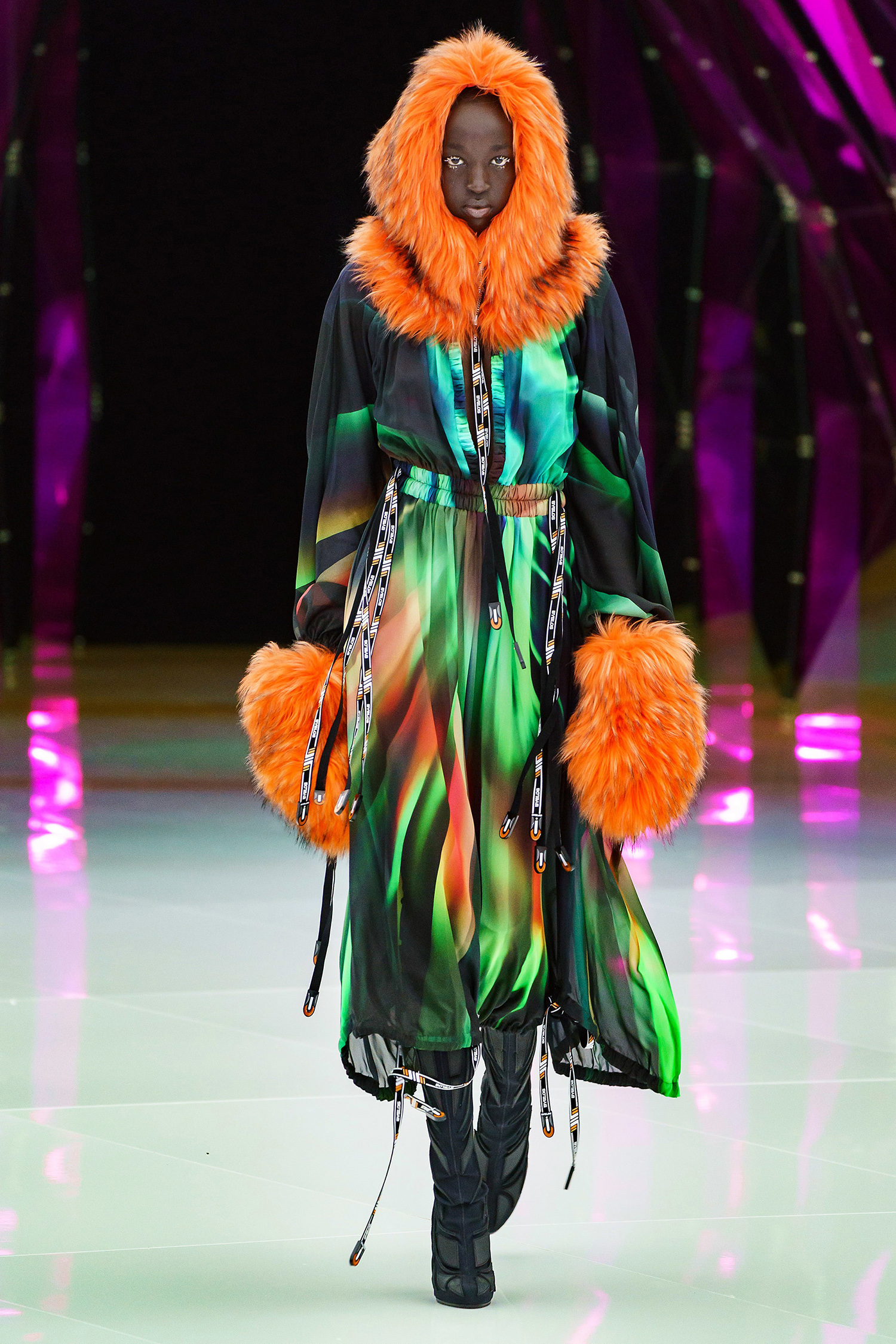 Farby kolekcie Byblos pre sezónu Jeseň / Zima 2019-20 sa menili v rozmedzí od bielej, námorníckej modrej, uhľovej k neónovým farbám, farbám polárnej žiary, k žiarivej fialovej, oranžovej, ružovej a aqua dotvorené metalickým efektom a zrkadlením.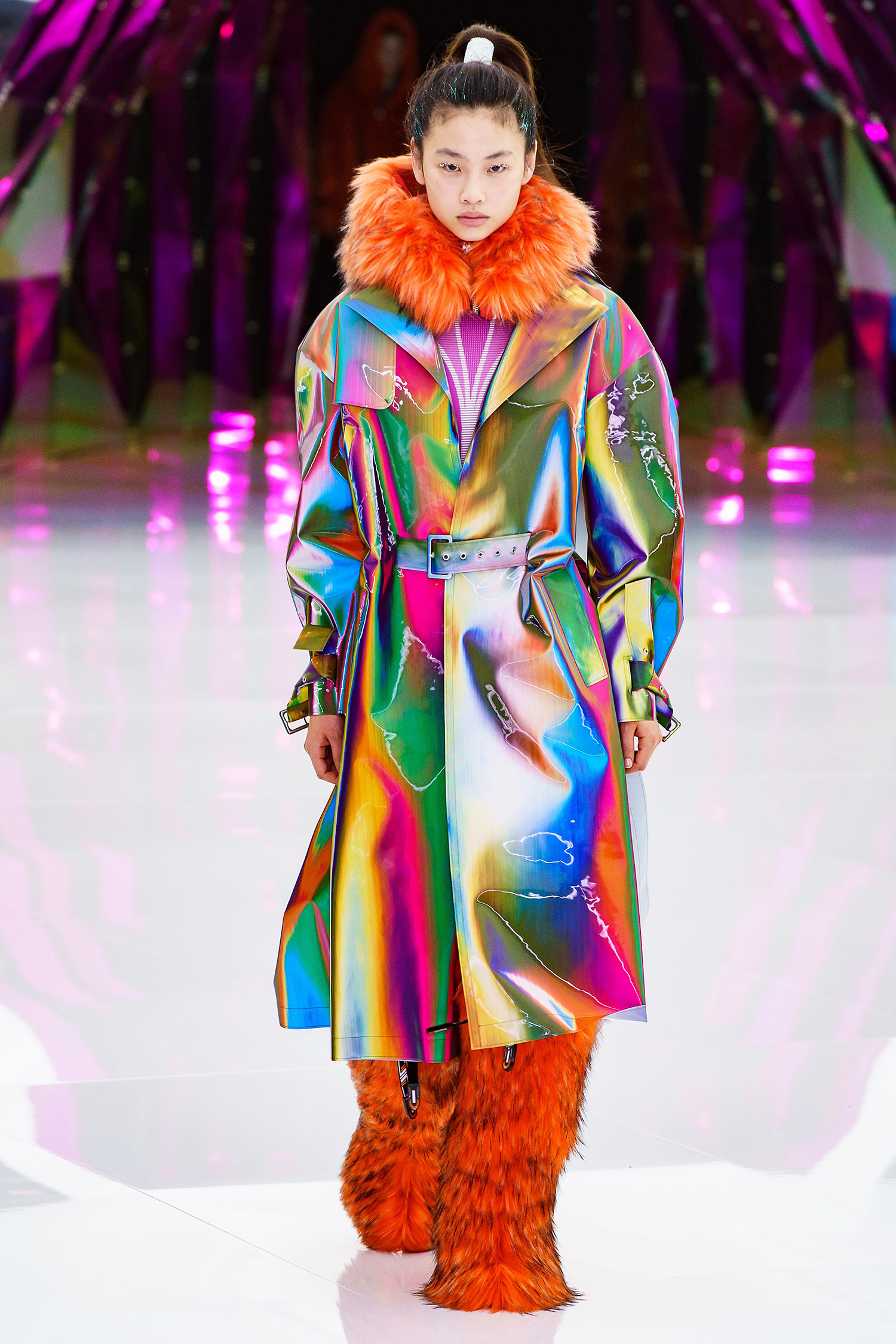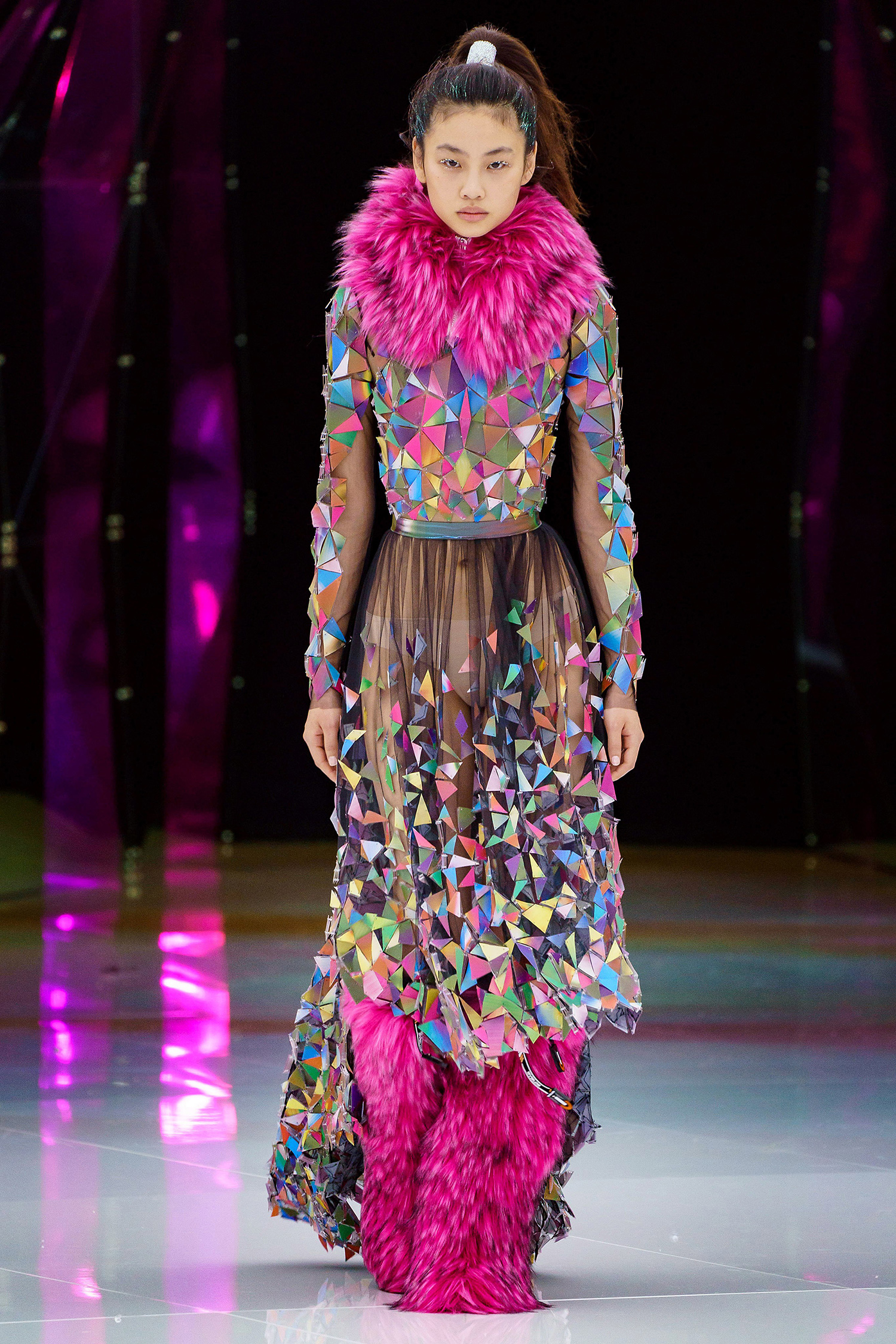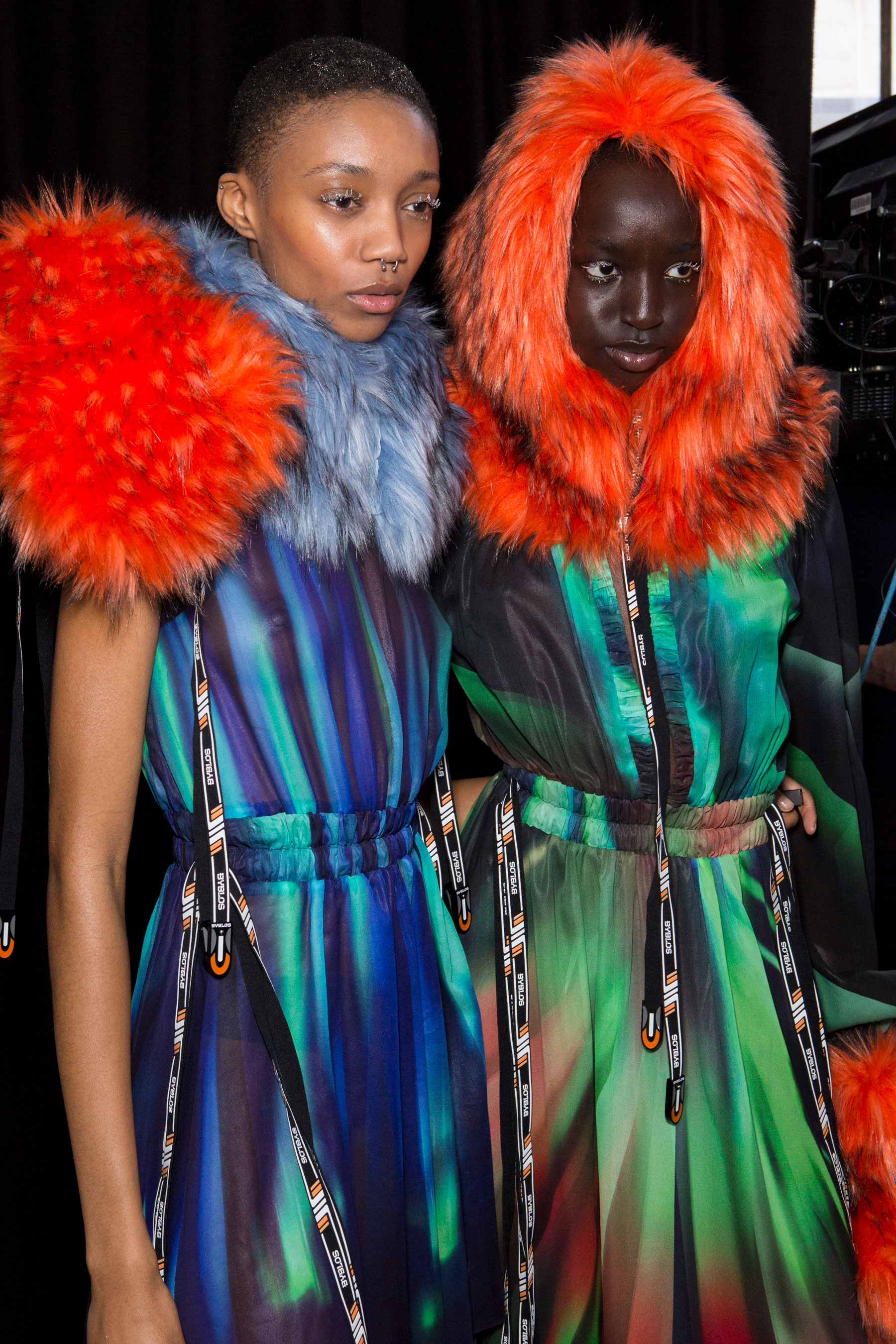 zdroj: theimpression .com
Ak oblečenie v neónových, stále populárnych farbách z prehliadkových mól nie je nič pre vás, ďalšia časť kolekcie pre ženy a taktiež mužov bola orientovaná technicky – niesla znaky hokejových uniforiem s jemnejšími zdobeniami.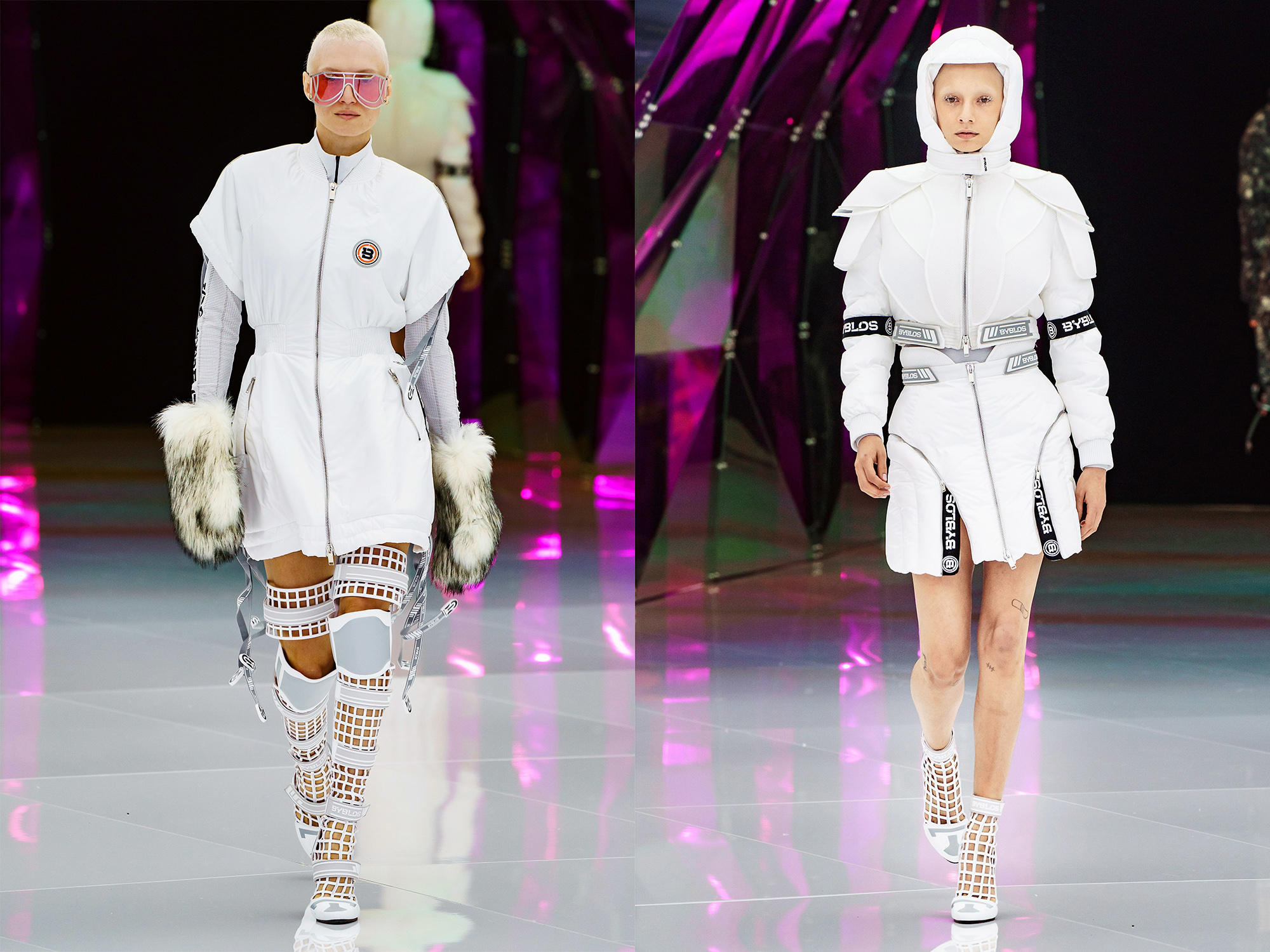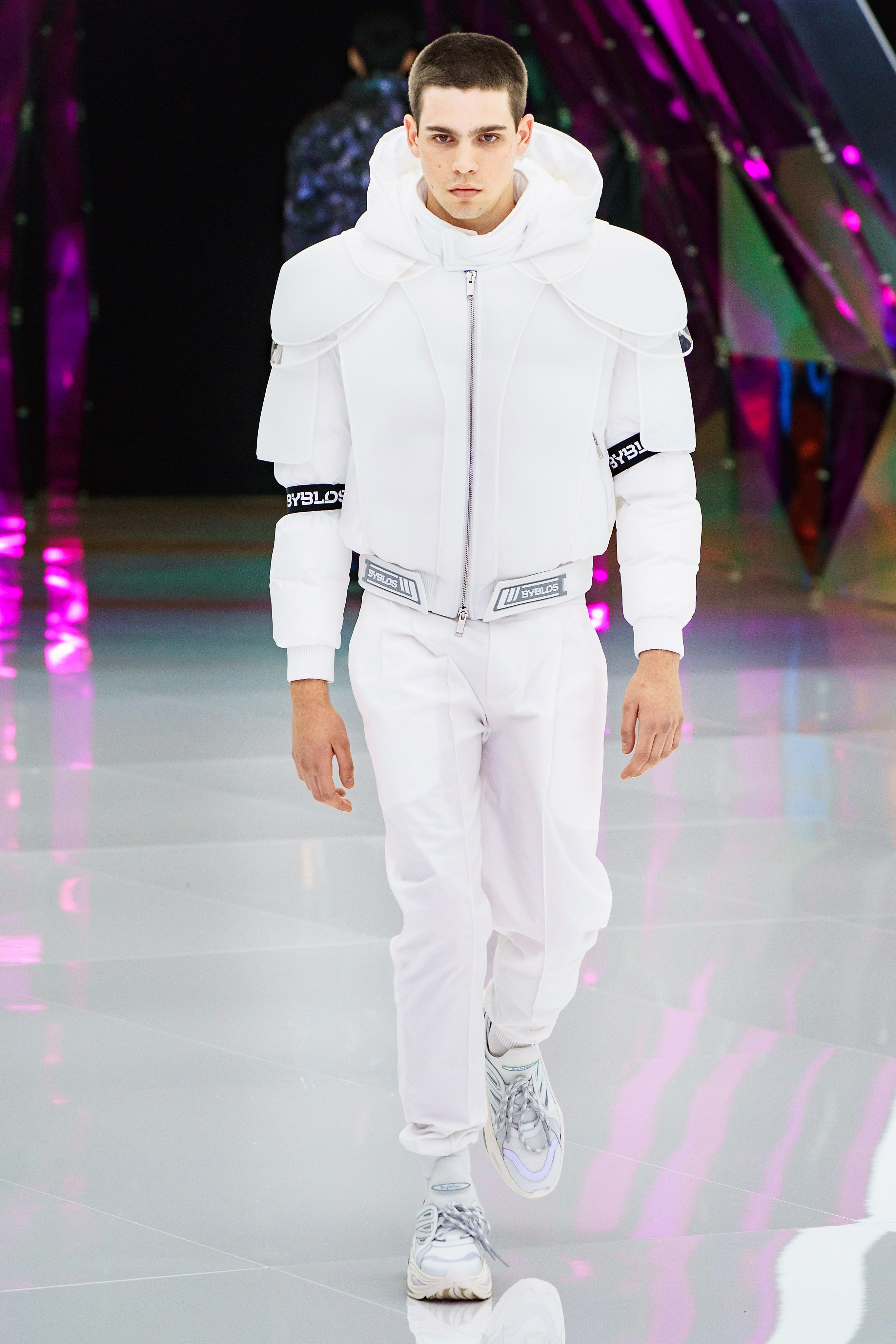 Chladný motív sálajúci zo zimnej kolekcie Byblos pre sezónu Jeseň / Zima 2019 sa odrážal aj na make-upe modeliek, ktorých riasy boli biele. Pripomínali zmrznuté riasy polárnych výskumníkov.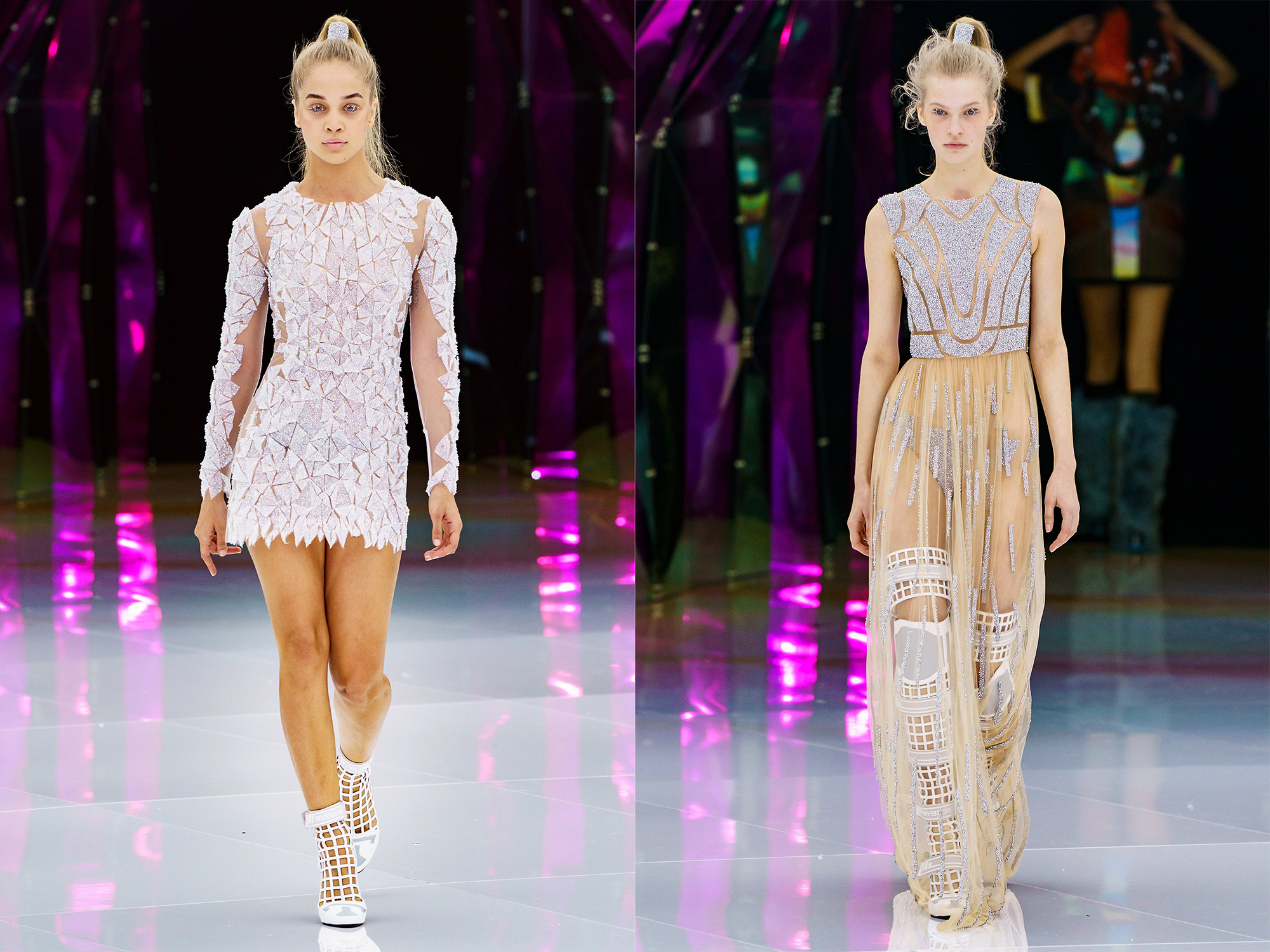 Kombinézy a šaty vytvorené akoby z ľadových kryštálov sa blysli na móle počas Milan Fashion Week prehliadky zimnej kolekcie 2019-20 značky Byblos.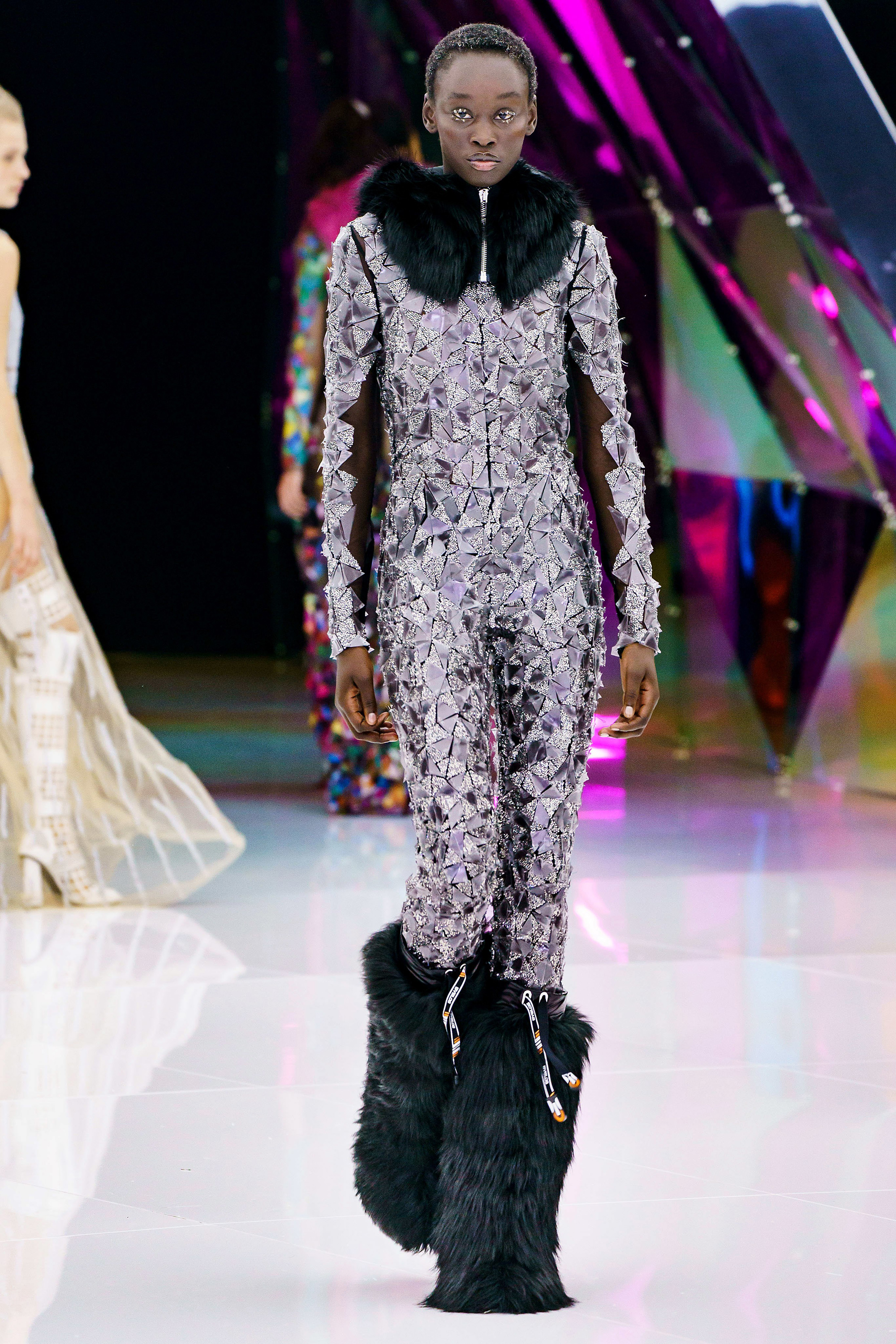 Módnu show zatvárala modelka WINNIE HARLOW. Fascinujúci biely model šiat, krehko pôsobiaci ako z ľadového kráľovstva vyzeral, vyzeral ako pokrytý ľadovými črepinami.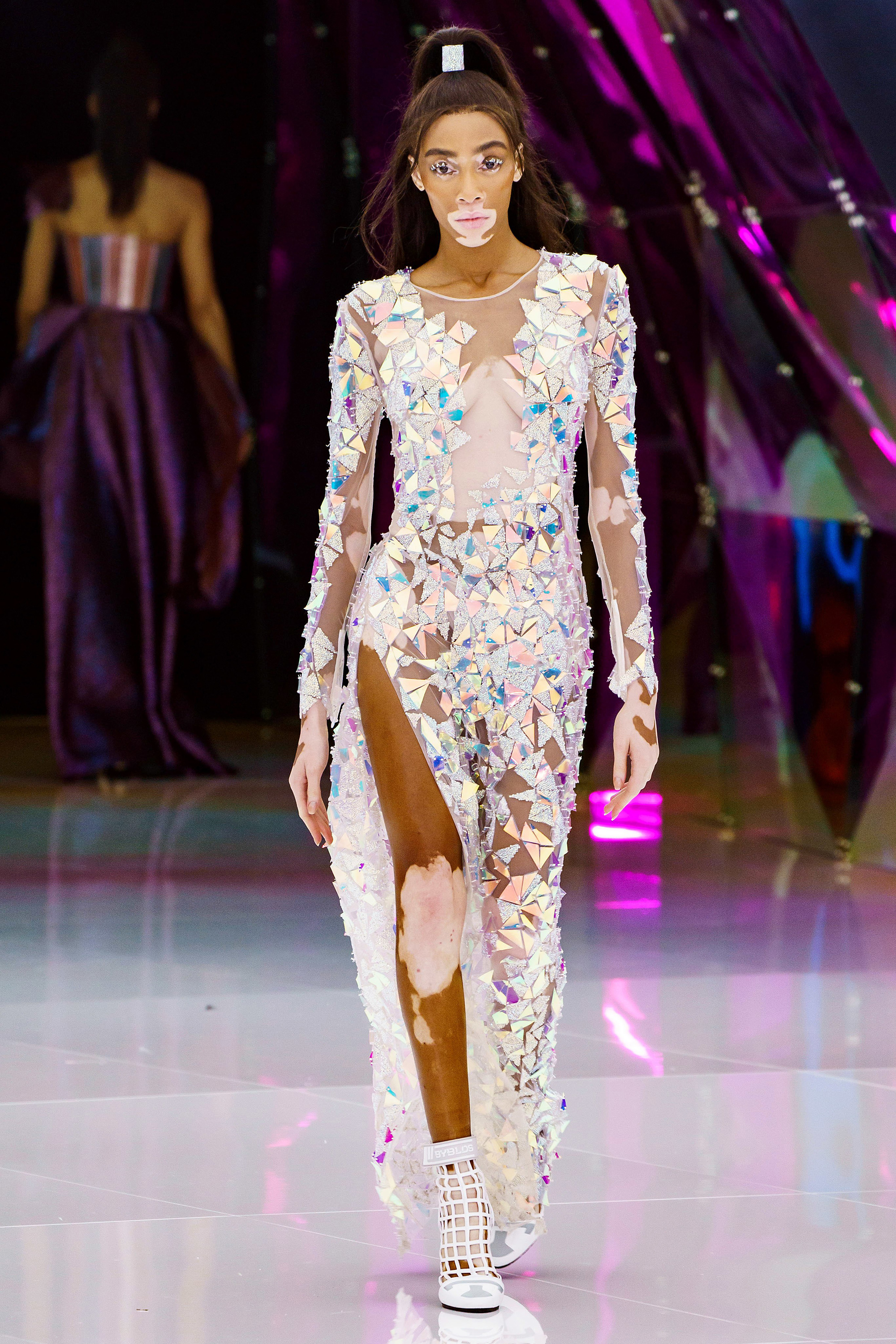 zdroj obrázkov: Vogue com
Sleduj ma na:
2 Instagramy: myamirell ,
mya_mirell
Facebook: Mya Mirell Fashionista,
Mya Mirell