Všetko čo potrebujete vedieť o filme House of Gucci s Lady Gaga v hlavnej úlohe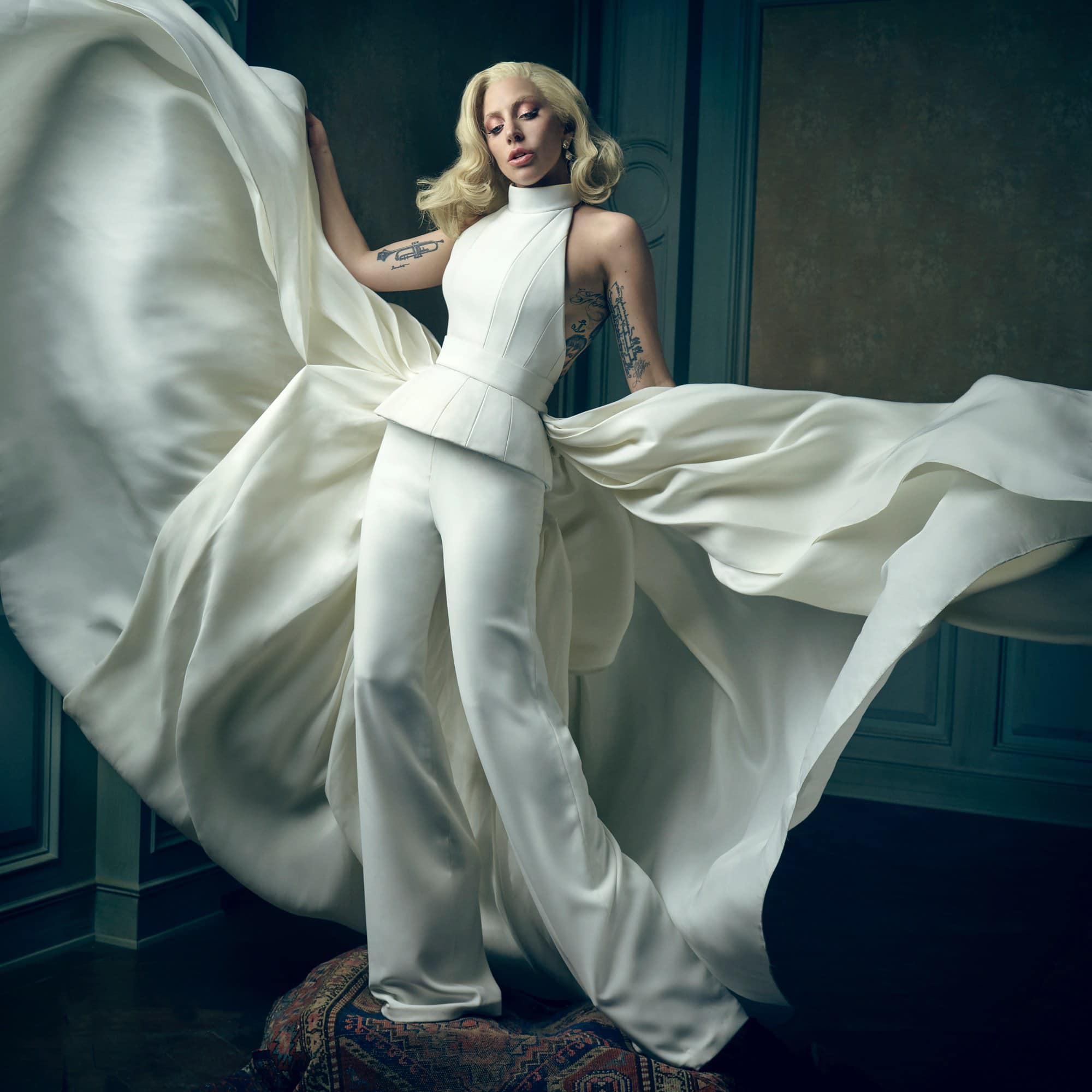 V Miláne sa počas týchto dní tesne po skončení Milan Fashion Weeku opäť niečo deje. Točí sa tu nový film režiséra Ridleyho Scotta o Gucci "čiernej vdove" Patrizzii Reggiani – House of Gucci. Film, ktorý má byť uvedený do života v novembri 2021, je založený na rovnomennom románe House of Gucci.
Speváčka Lady Gaga sa vracia na strieborné plátno, ale tentokrát nepoužije svoj úžasný hlas a hudobné schopnosti. Zahrá si práve Patriziu Gucci, manželku, ktorá sa stala iniciátorkou vraždy Maurizia Gucciho, dediča florentskej značky. Vražda Gucciho bol škandál, ktorý začiatkom 90. rokov otriasol Milánom a jeho vysokou spoločnosťou.
Je to senzačný príbeh vraždy, šialenstva, pôvabu a chamtivosti na motívy knihy Sary Gay Fordenovej. Film pojednáva o búrlivej rodinnej módnej dynastii Gucci a vražde vnuka, zakladateľa Guccia Gucciho, Maurizia Gucci. Jeho manželka, ktorú opustil pre mladšiu ženu, Patrizia Reggiani, bola odsúdená za objednanie si jeho vraždy, začo dostala 29 rokov. Prefíkanú čiernu vdovu bude v novom Ridleyho filme stvárňovať drobná speváčka, ktorej blonďavá hriva sa zmenila na tmavohnedú a mala za následok nápadnú podobnosť s Patriziou.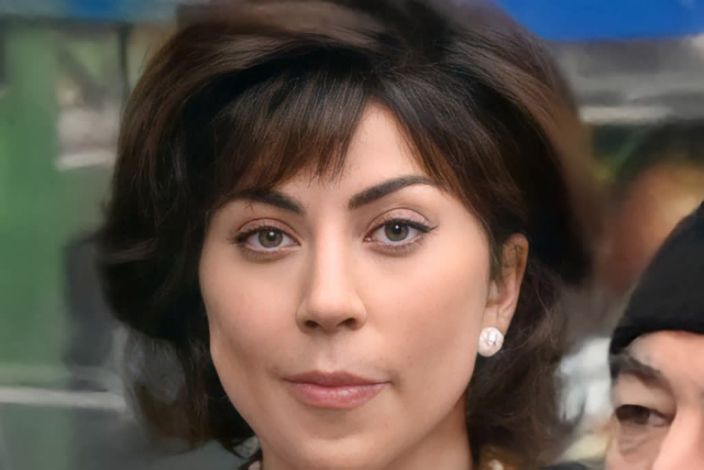 Patrizia Reggiani bola odsúdená za sprostredkovanie atentátu na Maurizia Gucciho mimo jeho milánskej kancelárie v roku 1995. Počas svojho prominentného procesu získala prezývku "čierna vdova". Po 18-tich rokoch, v roku 2016 bola prepustená.
Speváčka Lady Gaga ako hlavná hrdinka filmu House of Gucci – Patrizia Reggiani Gucci.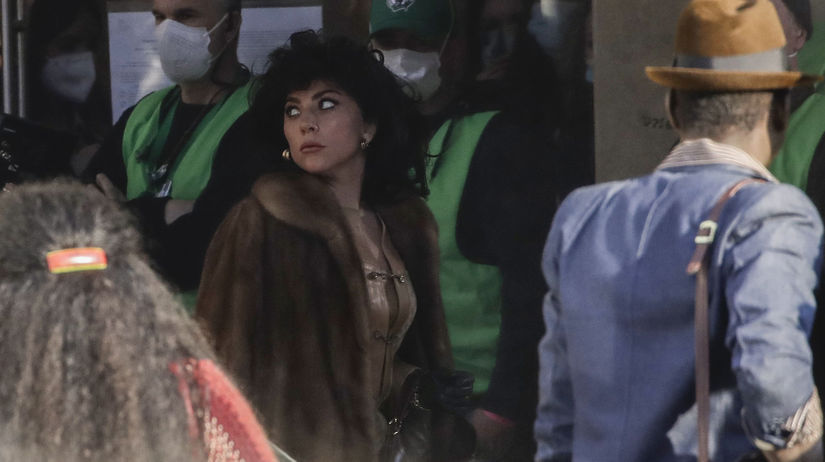 MILÁNO, MEKKA MÓDY PONORENÁ DO NATÁČANIA FILMU
Mesto poctila svojou návštevou hlavná predstaviteľka filmu, ktorú si zahrá speváčka Lady Gaga a svojou prítomnosťou okamžite spôsobila v uliciach a v Taliansku rozruch. Do Talianska pricestovala 25. februára 2021 a svoje prvé pôsobenie strávila v meste Rím. Natáčanie filmu bude prebiehať v rámci rôznych lokalít Talianska a tieto dni sa deje práve v mekke módy, v Miláne. Fotografiu z miesta "činu" zachytil môj známy priateľ, milánsky módny fotograf.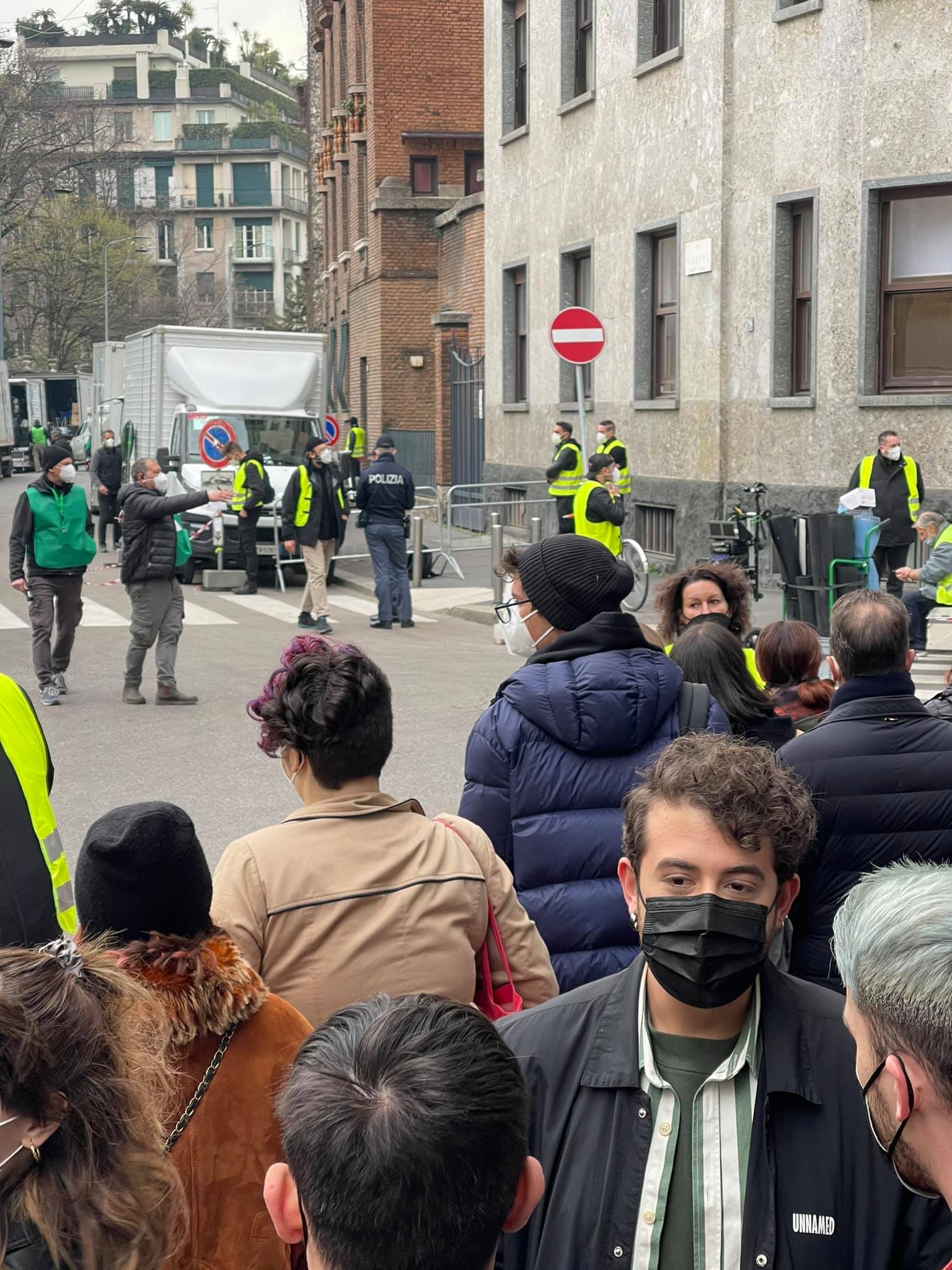 Speváčka je známa pre svoj extravagantný až mnohokrát dychvyrážajúci look a zvláštny výraz. Dokáže sa štylizovať do rôznych expresívnych výrazových rovín, imitovala vizáž Donatelly Versace, čomu pomáha make-upom a celkovým stylingom. Obdiv prechováva k rôznym značkám a dizajnérom, ktorých modely využila počas svojich koncertných vystúpení. K jej zjavu dokonale sedí práve talianska módna značka Gucci, ktorá je šíriteľkou "weird" , "creepy" – zvláštneho až strašidelného módneho dizajnu, tzv. "ugly chic" štýlu (štýlu škaredej krásy doslovne). Na foto je speváčka s aktuálnym kreatívnym dizajnérom talianskeho módneho domu Gucci, s Alessandrom Michelle.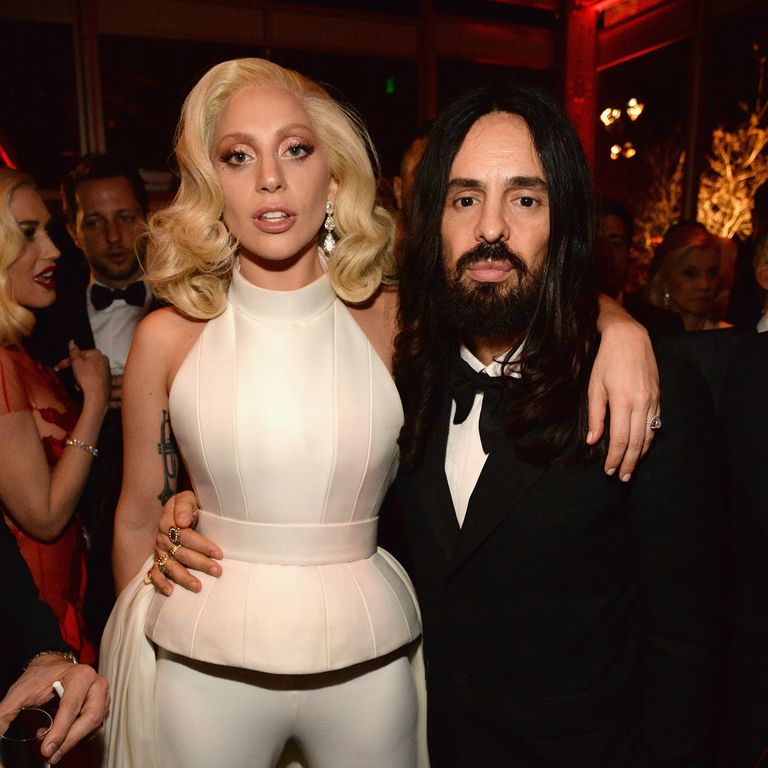 Nie je isto náhoda, že vo filme sa objaví aj herec Jared Leto, ktorý sa stal nedávno tvárou značky Gucci, čo potvrdila šialená prehliadka s hlavami pod pazuchou predvedená počas Milan Fashion Weeku , sezóna Zima 2018 (o tejto módnej kolekcii čítajte na blogu myamirell. com v histórii). Jared si svoju vlastnú hlavu pod pazuchou priniesol aj na udalosť Met Gala v roku 2019.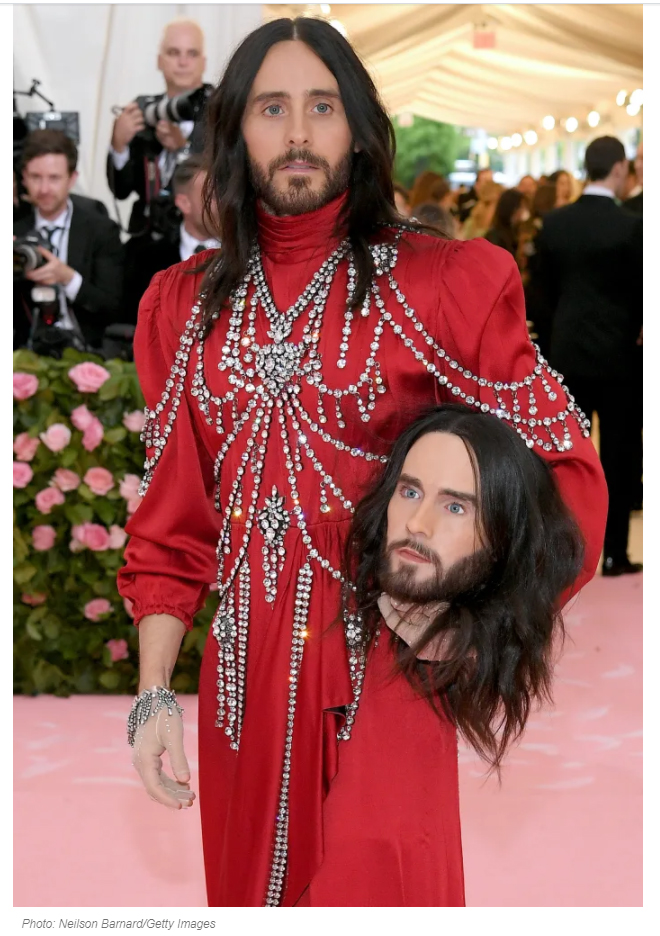 11-krát ocenená speváčka cenou Grammy, ktorá si získala svetovú slávu hitmi Poker Face alebo Bad Romance, Lady Gaga si zahrá Gucciho exmanželku Patriziu Reggiani v Scottovom filme House of Gucci. Lady Gaga v károvanom trenchcoate a šatke Gucci.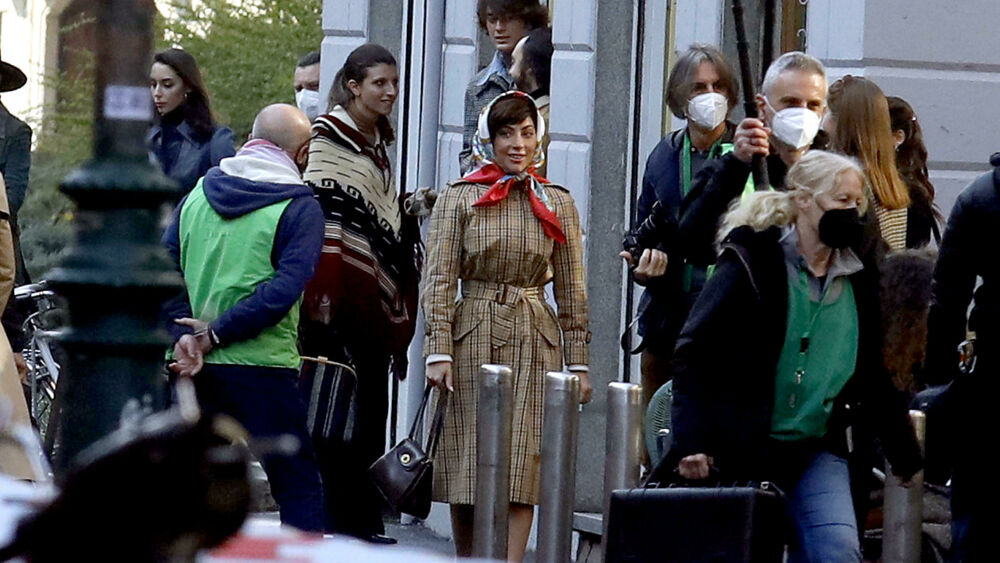 Natáčanie prebieha v marci 2021 na rôznych miestach v Miláne.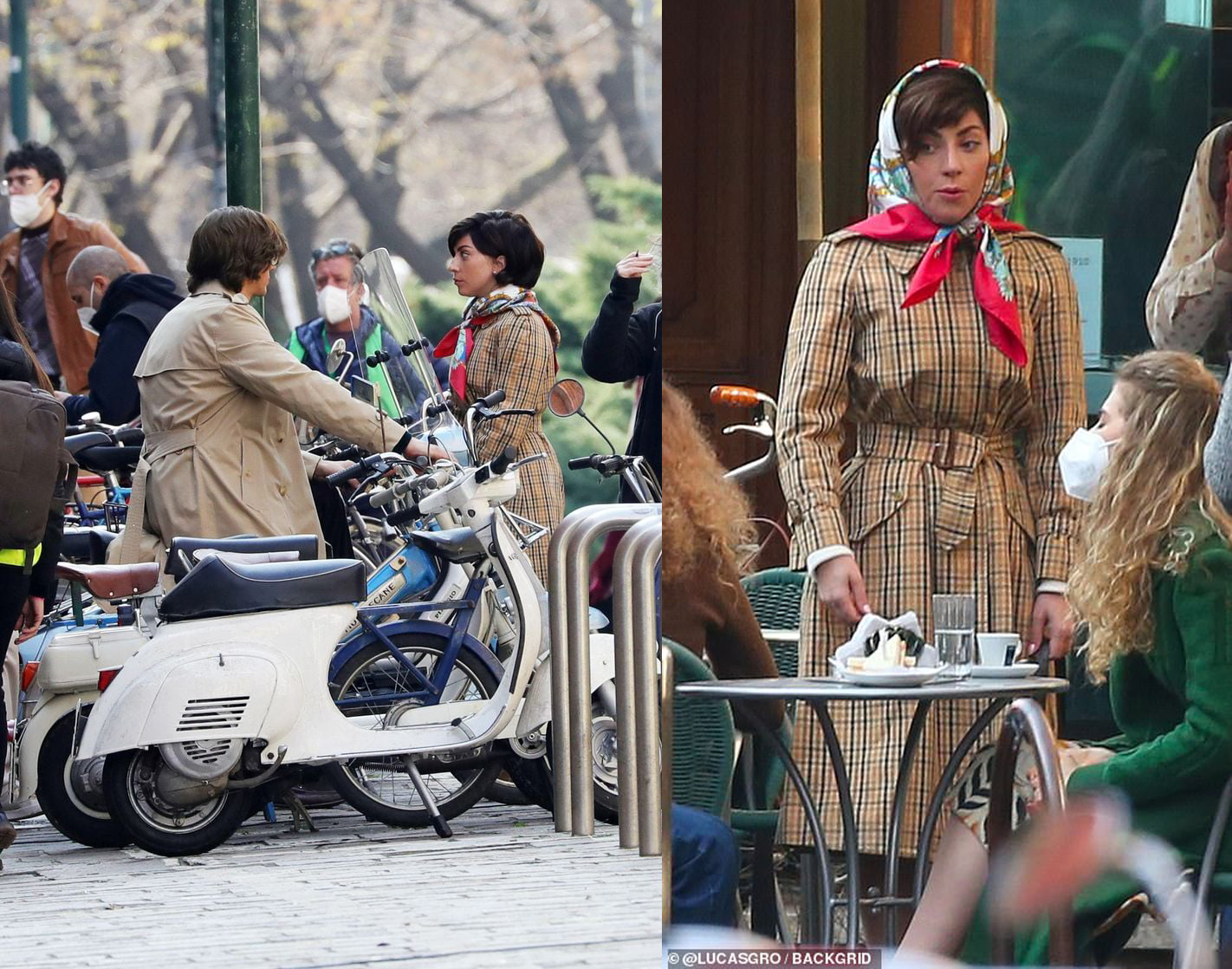 Speváčka a herečka zverejnila svoju fotografiu na sociálnych sieťach po boku hereckej hviezdy Adama Drivera, ktorý hrá jej manžela Maurizia Gucciho. Príspevok s titulkom "Signore e Signora Gucci" sa stal rýchlo virálnym a na Instagrame získal takmer 4 milióny lajkov. Retro vzhľad Lady Gaga a nápadná podobnosť s talianskou prominentkou v bielom kožušinovom klobúku so zlatými šperkami rozžiarili internet.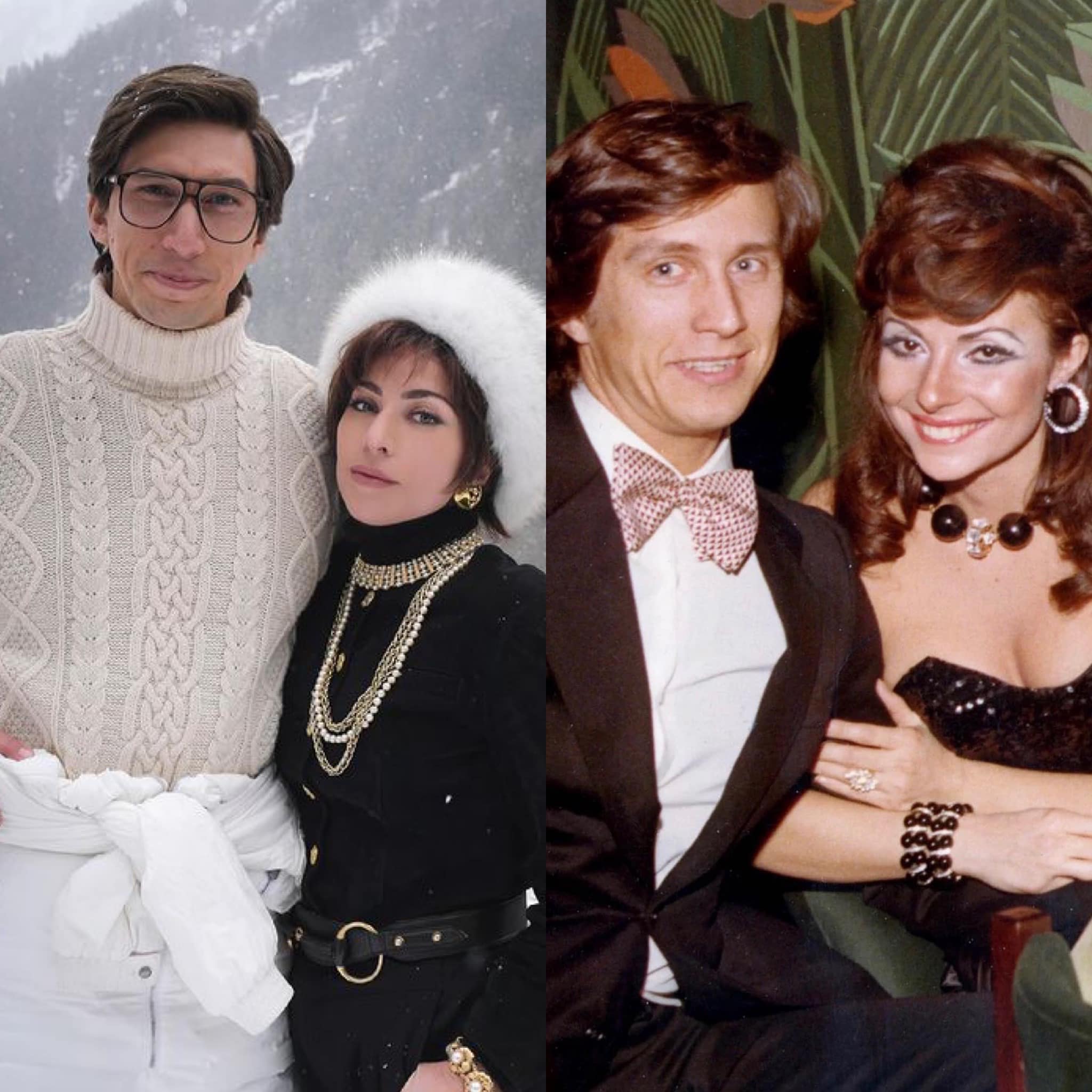 Herec Adam Driver ako Maurizio Gucci a Lady Gaga si počas natáčania v centre Milána dopriavajú pauzu na jedlo, pričom ich zachytili paparazzi.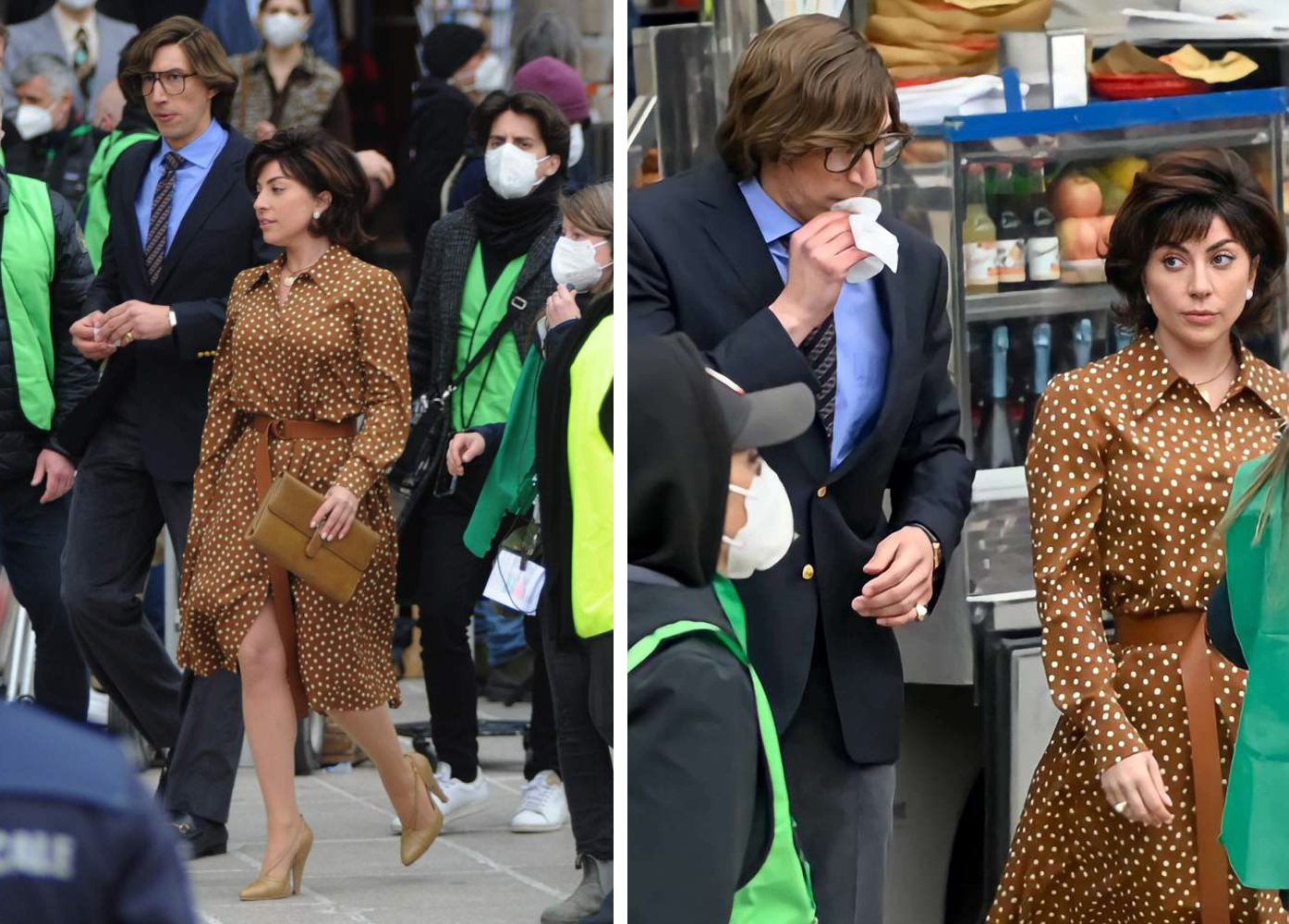 Lady Gaga v roli Patrizie Reggiani, bývalej manželky Maurizia Gucciho, ktorá bola odsúdená za to, že zorganizovala atentát na schodoch jeho kancelárie v roku 1995. Maurizio mal s Patriziou Reggiani dve dcéry, ale opustil ju pre inú ženu, čo zrejme manželka neuniesla.
Aj keď režisér Ridley Scott musí ešte dokončiť natáčanie svojej dobovej drámy The Last Duel, pripravuje nový film The House of Gucci so skutočne hviezdnym obsadením. Adam Driver, Jared Leto, Al Pacino a Robert De Niro, budú hviezdiť spolu s hlavnou predstaviteľkou filmu Lady Gaga.
Adam Driver a Lady Gaga sú súčasťou hviezdneho hereckého obsadenia Scottovho filmu, kde žiaria také herecké hviezdy ako Al Pacino, Jared Leto a Jeremy Irons.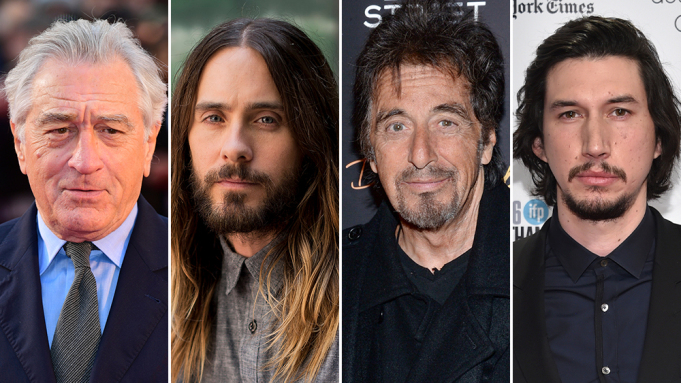 LADY GAGA PRÍCHOD DO RÍMA
Speváčka Lady Gaga pricestovala do Ríma 25. februára 2021 niekoľko hodín potom, čo bola v Hollywoode zastrelená jej venčiteľka psov a následne ukradnutí dvaja francúzski buldoci, Koji a Gustav. Ubytovaná bola na exkluzívnej ulici Via Veneto, ktorá je dejiskom zlatej rímskej éry La Dolce Vita. Podľa správ však hviezda našla podkrovný apartmán s výhľadom priamo na Rímske fórum, v ktorom sa bude počas natáčania v hlavnom meste zdržiavať. Film sa bude nakrúcať na rôznych miestach v Taliansku vrátane Milána, Florencie, Gressoney, jazera Como a Ríma.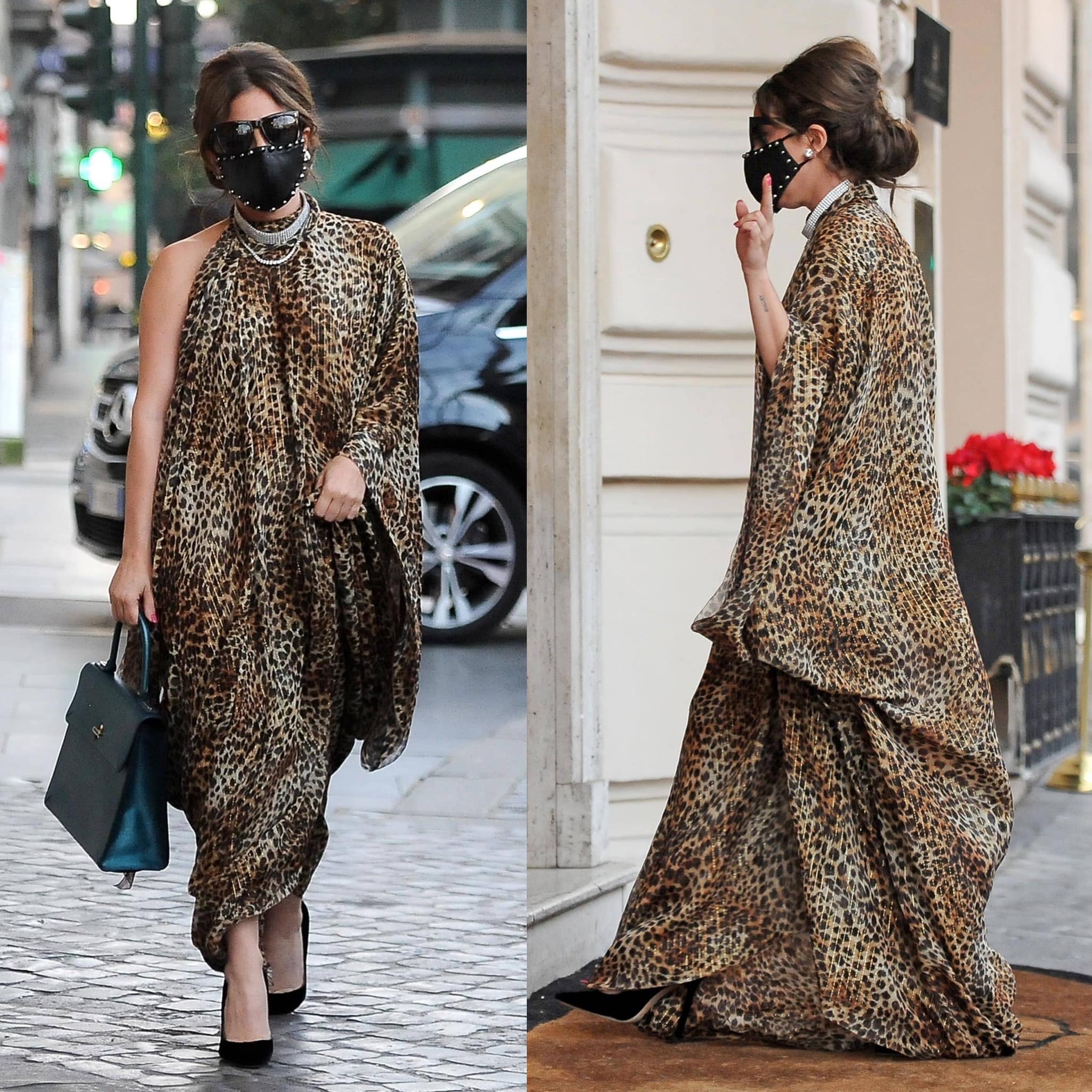 Lady Gaga počas svojho krátkeho pobytu v Ríme stihla vystriedať niekoľko outfitov od šiat po chic béžový kabát na foto pred hotelom v Ríme.
Speváčka je zaneprázdnená prípravami na nový film Ridleyho Scotta House of Gucci, kde bude hrať hlavnú postavu po boku herca Adama Drivera a hereckých hviezd Al Pacina, Roberta de Nira a Jareda Leto.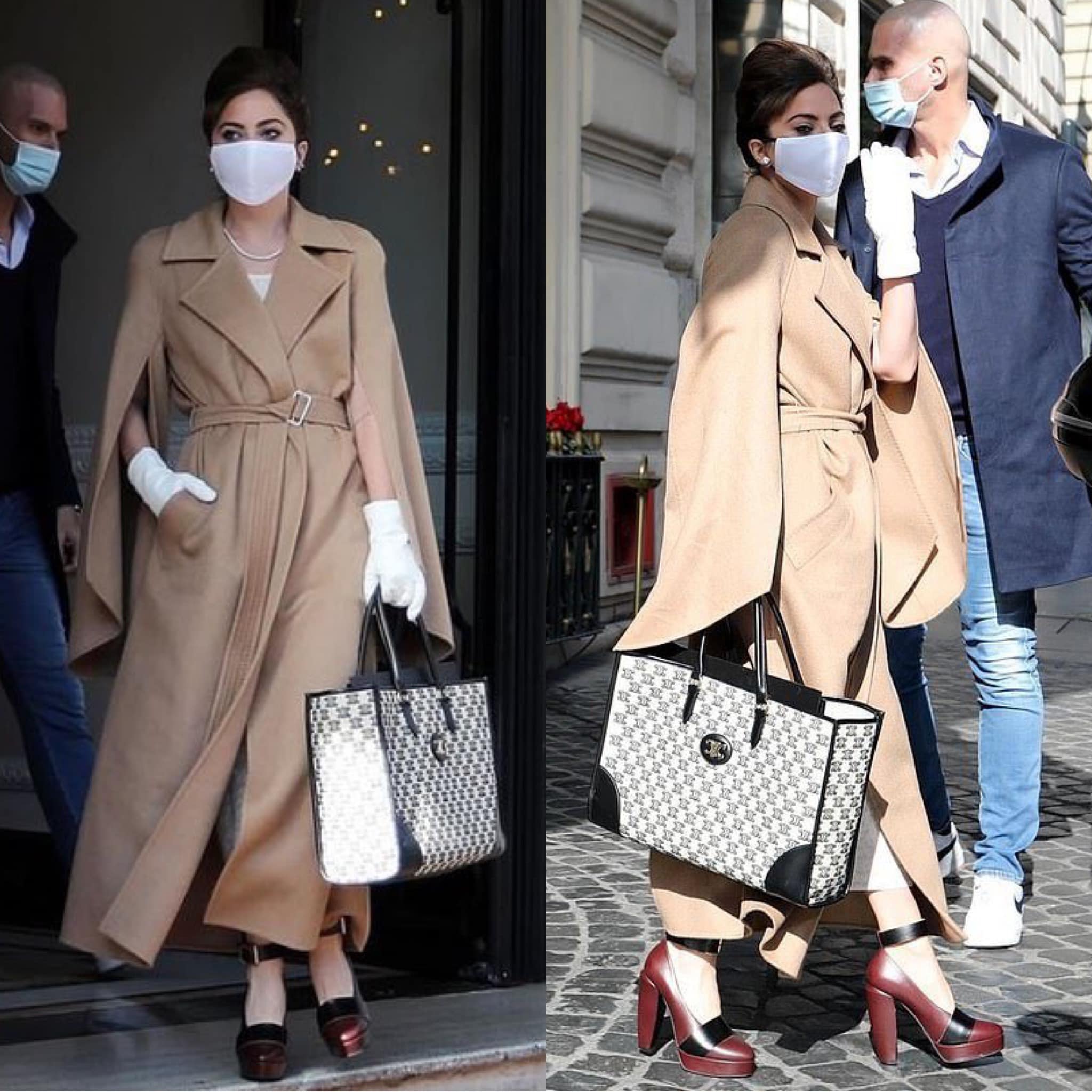 Ako elegantnú dámu v bielom kostýme ju v ďalšom z jej lookov zachytili paparazzi pred týždňom v Ríme. Nechýbalo zladené rúško a štýlová kabelka Valentino Garavani roman stud.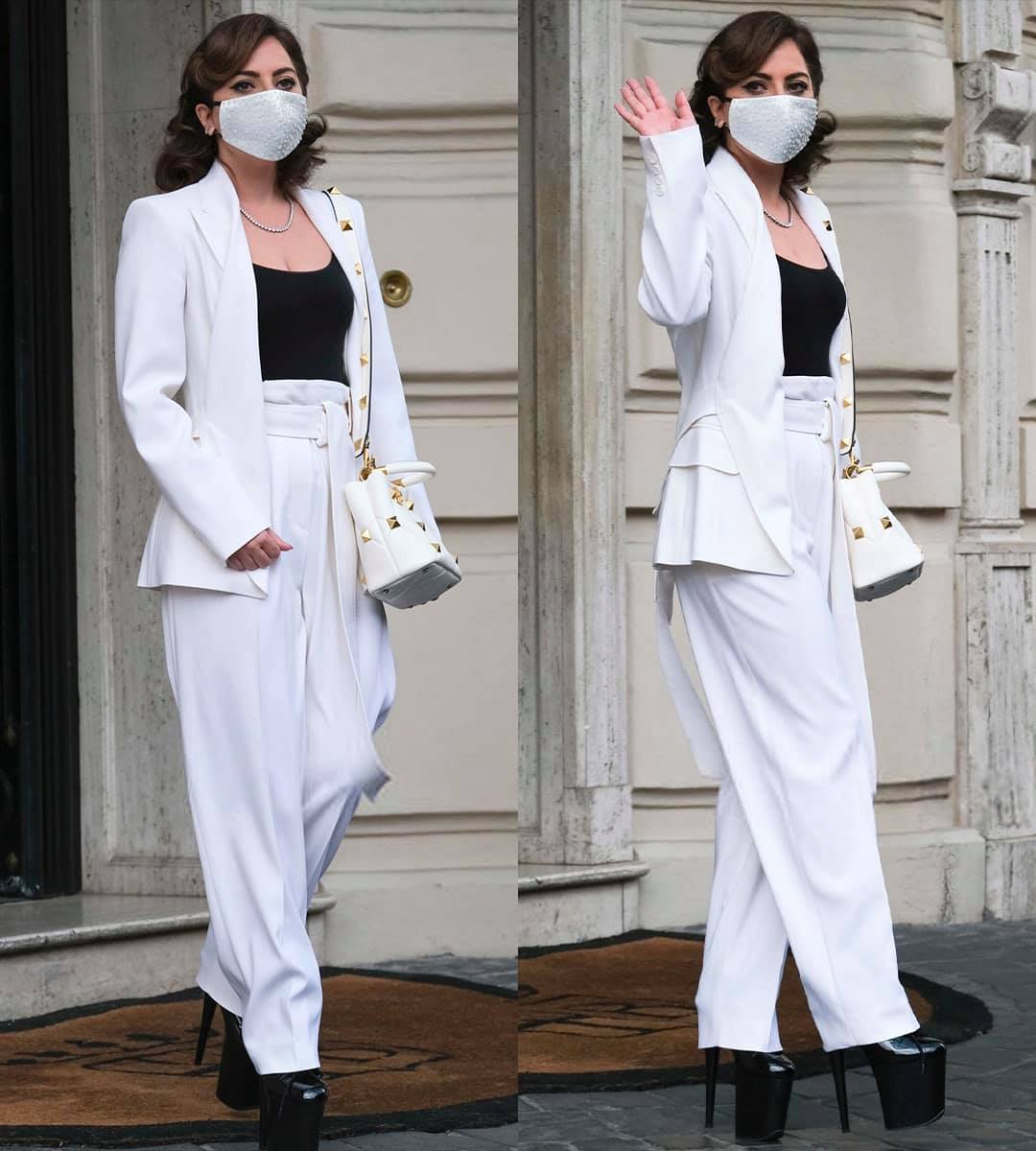 Po úspešnom filme A Star Is Born za režisérskej taktovky Bradleyho Coopera, s ktorým si Lady Gaga vo filme zahrala, je toto jej ďalší herecký počin a projekt. Film Star is Born jej vyniesol nomináciu na najlepšiu herečku . Ocenenie Oscar a Zlatý Glóbus však získala za best original song – najlepšie zaspievaný song "Shallow" . Piesne, ktorá je jedným z mnohých hitov na soundtracku a ktorú si svet obľúbil.
PRÍBEH ČIERNEJ VDOVY PATRIZIE REGGIANI
Bolo to 27. marca 1995, keď v hale ústredia sídla novej spoločnosti Gucci, bolo nájdené telo Maurizia Gucciho, dediča impéria Gucci. Stalo sa tak v starej budove na ulici Via Palestro 20, len pár krokov od módnej štvrti. Po dvojročnom vyšetrovaní, pri ktorom bolo veľa ľudí pod kontrolou, vrátane bratranca pána Gucciho Paola Gucciho, polícia stále nemala poňatia o tom, kto mal odvahu zastreliť talianskeho módneho magnáta a miliardára. Až do jednej osudnej noci, kedy policajný útvar prijal anonymný telefonát: "Viem, kto zabil Maurizia." A viem, kto je podnecovateľom."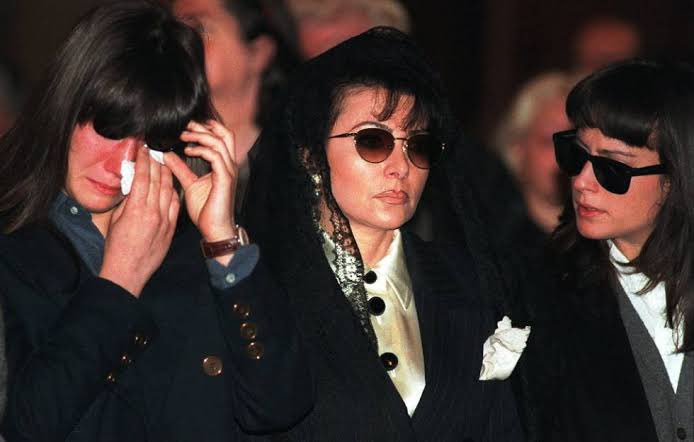 Nasledovné kroky vyšetrovania viedli k pani Patrizii Reggiani, predtým známej ako Patrizia Gucci, bývalej Mauriziovej manželke a matke ich dvoch dcér. K spáchaniu trestného činu mala využiť služby nájomného vraha, ktorého našla jej vtedajšia priateľka a dôverníčka Pina Auriemma.
Lady Gaga vystrieda vo filme niekoľko outfitov presne ako verná kópia hrdinky knihy, ktorá žila v prepychu . A mimochodom stále žije, momentálne na slobode. Patrizia Reggiani si odsedela 18 rokov z 29-tich a žije v Taliansku v ústraní.
Lady Gaga hrá Patriziu Reggiani. Scéna z filmu House of Gucci – Gaga ako Patrizia Reggiani na pohrebe jej manžela Maurizia Gucciho potom, čo si v roku 1995 najala nájomného vraha, ktorý ho mal zavraždiť. Tvorcovia filmu sa speváčku snažia pripodobniť čo najviac skutočnej vykresľovanej postave (na foto nižšie).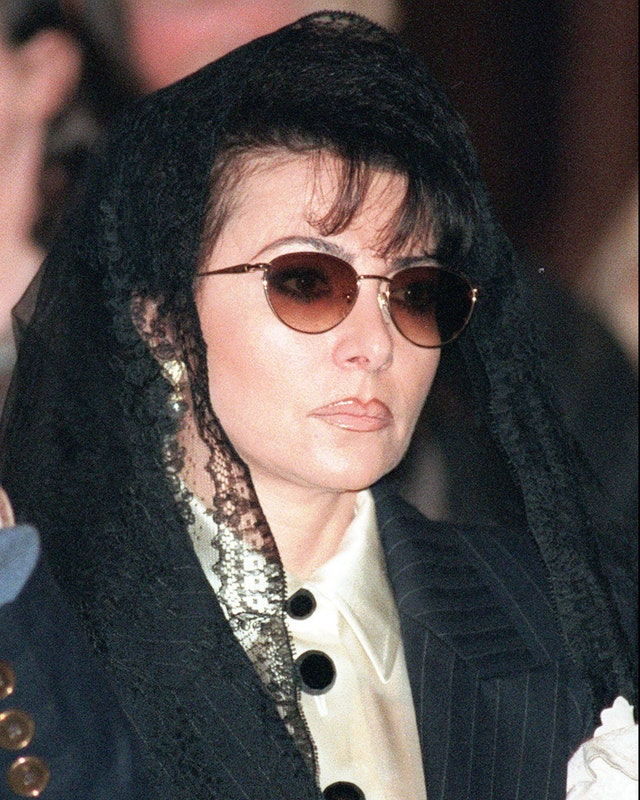 Režisér Ridely Scott v akcii, natáčanie filmu House of Gucci, Miláno, Galleria Vittorio Emanuelle.
Lady Gaga v ďalšom oufite ako snobská manželka bohatého Maurizia Gucci.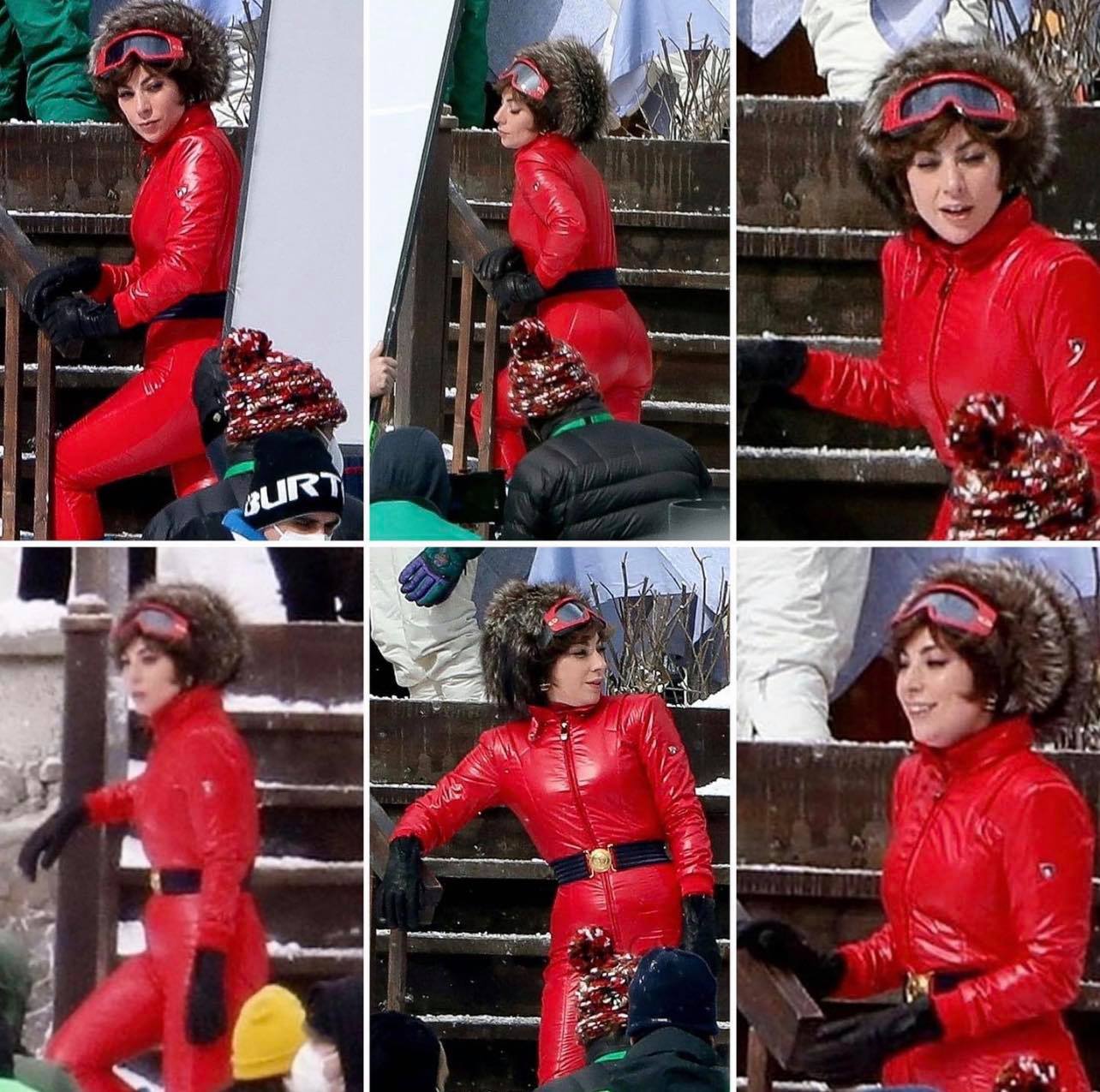 Veteránsky filmový režisér Ridley Scott má silné spojenie s Talianskom prostredníctvom svojho masívneho hitu Gladiátor, kde si hlavnú úlohu zahral Rusell Crow a nedávneho filmu Všetky peniaze na svete o únose Gettyho v Ríme.
Práva na distribúciu filmu podľa časopisu Hollywood Reporter zakúpila spoločnosť MGM, ktorá ho má realizovať v novembri 2021. Spoločnosť Scott Free Productions pod vedením manželky Ridleyho Scotta Giannina Scott sa vyjadrila: "Tento projekt bol pre Ridleyho a pre mňa dlho prácou lásky", hovorí Gianina Scott, ktorá s manželom Rideleym film produkujú. "Príbeh je taký epický, stávky také vysoké a postavy tak bohato vykreslené, že sme boli odhodlaní dostať sa na veľkú obrazovku. Povedať, že sme nadšení, že spolupracujeme s Mikeom De Lucom a jeho vynikajúcou filmovou skupinou na MGM, je podhodnotením. Už sa nevieme dočkať, keby to ožije budúci rok."
Tak neostáva nič len čakať, kto bude hrať ďalšie postavy pána Gucciho, zabijaka a záhadnú pani Pinu Auriemmu, vedľajšiu, ale veľmi dôležitú postavu tohto filmu. A ak všetko pôjde ako má a pandémia nič viac neskomplikuje , v novembri 2021 sa môžeme tešiť na uvedenie filmu House of Gucci s Lady Gaga do kín.
zdroj obrázkov: Lady Gaga daily, Italy today, instagram