Brigitte Bardot – letný bohémsky štýl nesmrteľnej ikony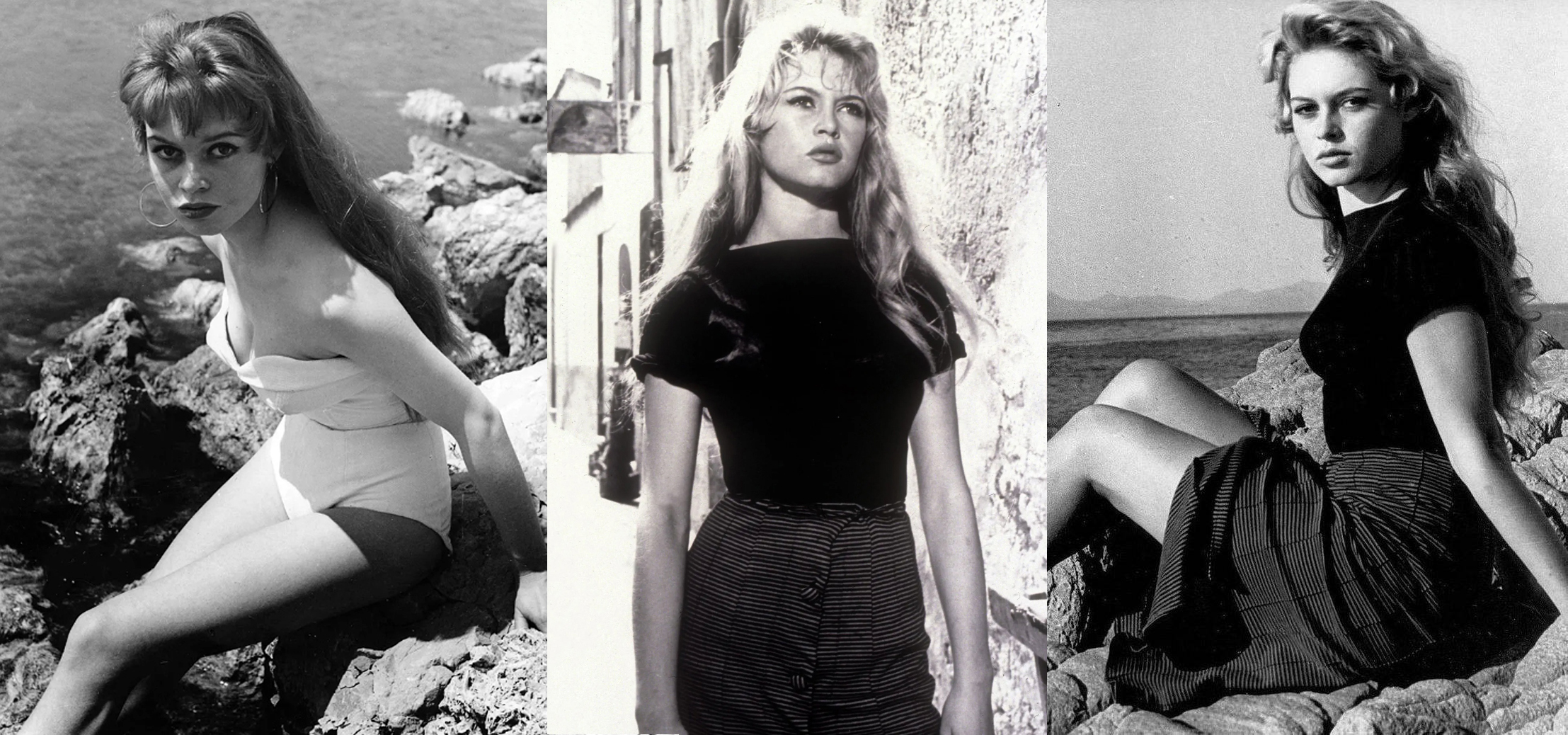 Ak existuje jedna žena, ktorú spájame s fantáziou očarujúceho leta na Francúzskej riviére, je to Brigitte Bardot. Fotky francúzskej herečky, speváčky a aktivistky za práva zvierat z polovice storočia sa spomínali tak často, že sa stali ikonickými. Jej hrubé, okrídlené očné linky sa dnes považujú za klasický beauty look a vďaka jej vplyvnému vzťahu s francúzskou značkou Repetto máme baletné topánky, ktoré môžeme nosiť vonku.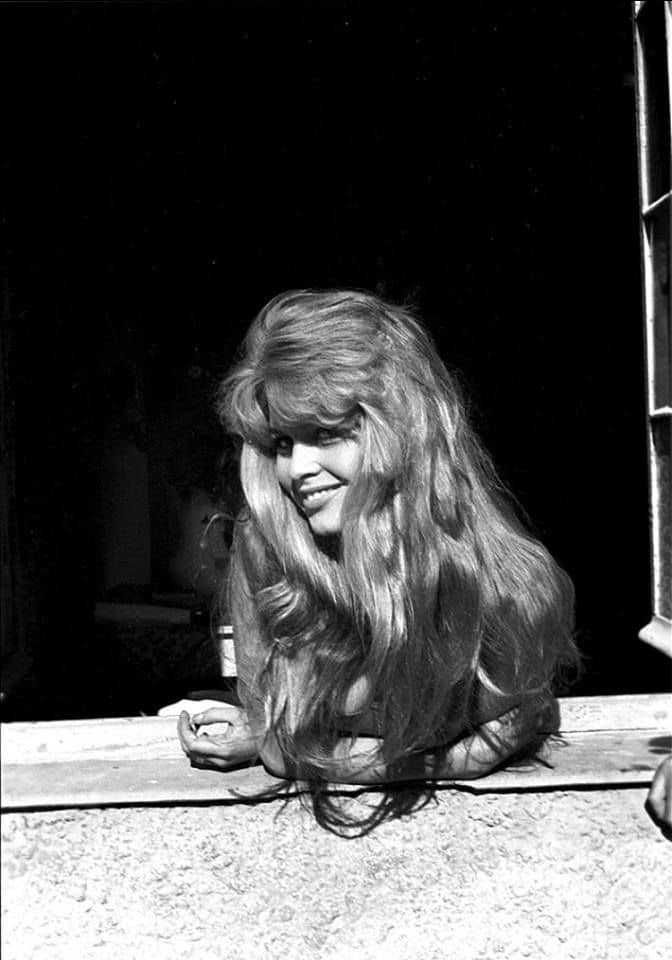 Bola symbolom sexuálnej revolúcie, príťažlivou verejnou osobnosťou, ktorá preklenula priepasť medzi povojnovými 50. rokmi a oslobodenými 60. a 70. rokmi.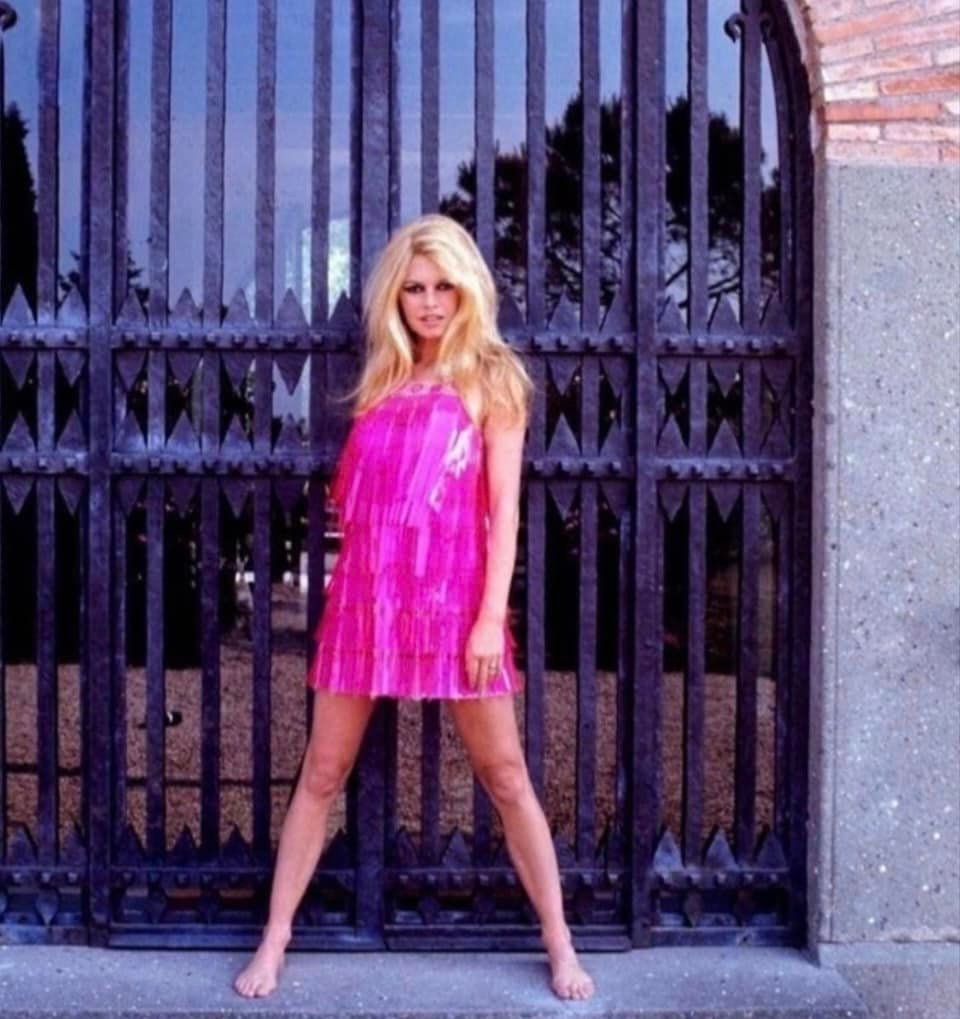 Leto je ako stvorené na rozhovor o Brigitte Bardot a jej horúcom módnom štýle. Bola to napokon ona, kto v roku 1956, keď hrala vo filme A Boh stvoril ženu, zapísal do mapy St. A bola to práve slnečná blondínka, ktorá svojím čiastočne nevinným a čiastočne zvodným postojom urobila populárnymi bikiny v Európe a Amerike, potom, čo ich o desať rokov skôr, v roku 1946, vynašiel francúzsky krajčír Louis Reard.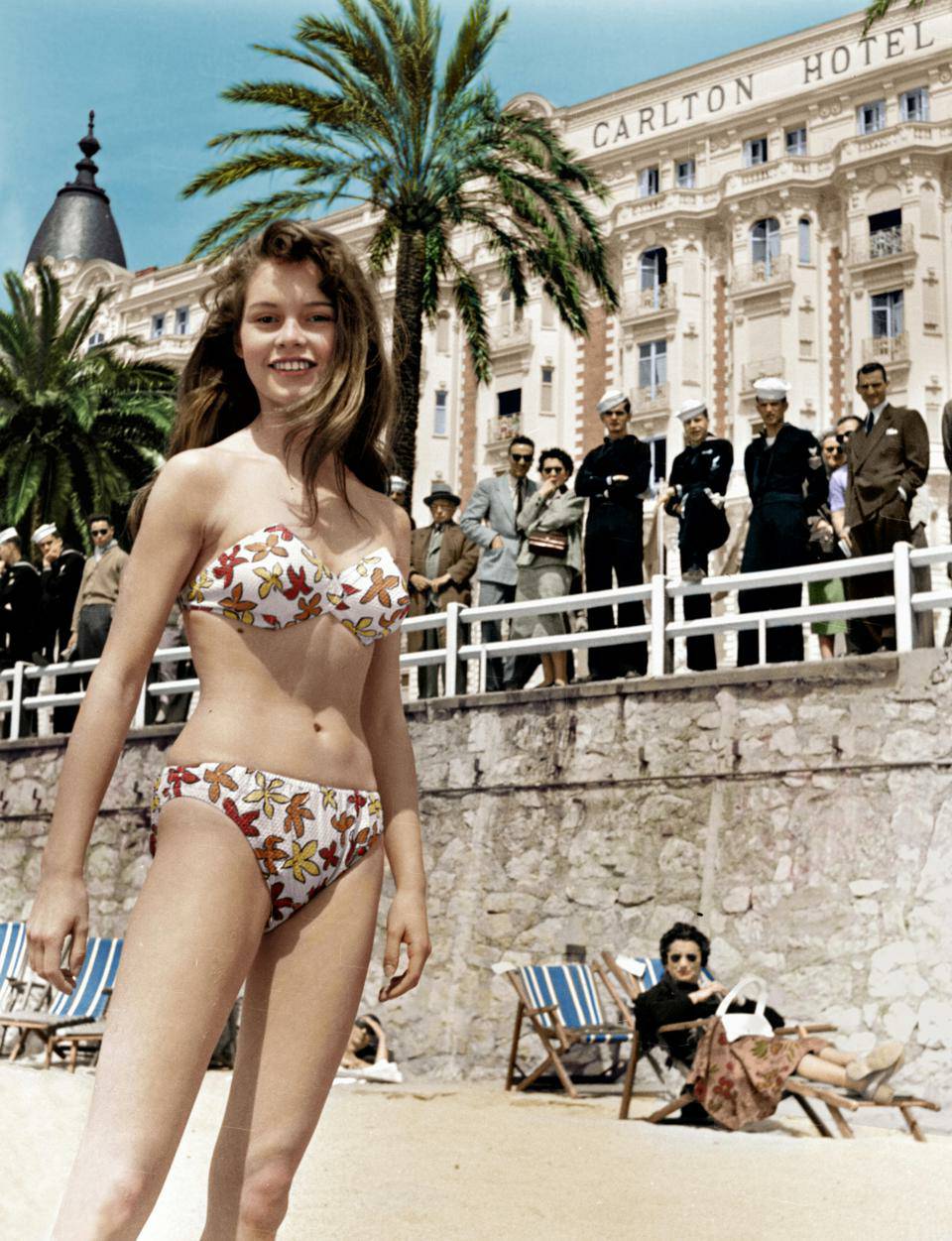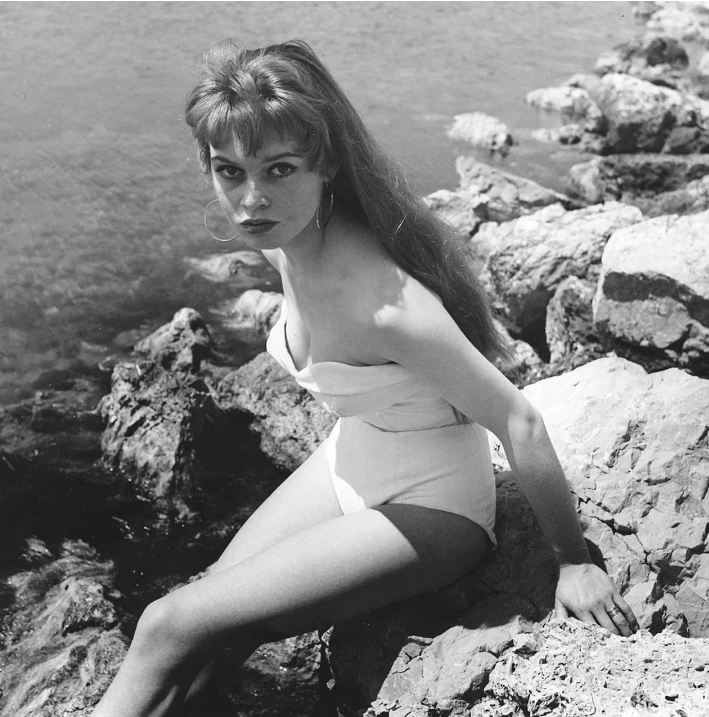 V roku 1958 si Brigitte Bardot kúpila dom v St. Tropez, La Madrague, ktorý sa stal jej domovom, kam prichádzala stelesniť bezstarostný, uvoľnený a slnkom pobozkaný životný štýl. Získajte inšpiráciu pre svoj vlastný letný šatník so štýlovými outfitmi jej najpamätnejších vzhľadov.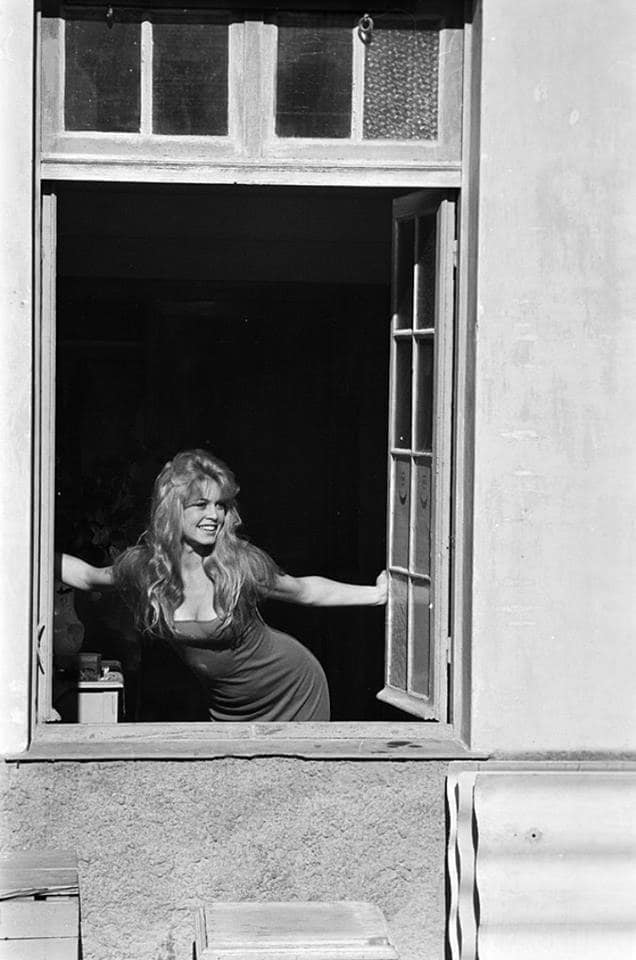 Spôsob, akým sa BB obliekala pre Cannes a Saint-Tropez bol v predchádzajúcich rokoch predovšetkým o proporciách – stredobodom záujmu boli odhalené ramená a dekolt, zvyčajne v kombinácii so zastrihnutým pásom.
Brigitte Bardot nosila kúsky spadnuté na pleciach tak často, že sa tento štýl stal známym ako "Bardot výstrih". Jej vtedajšia estetika bola vysoko ženská.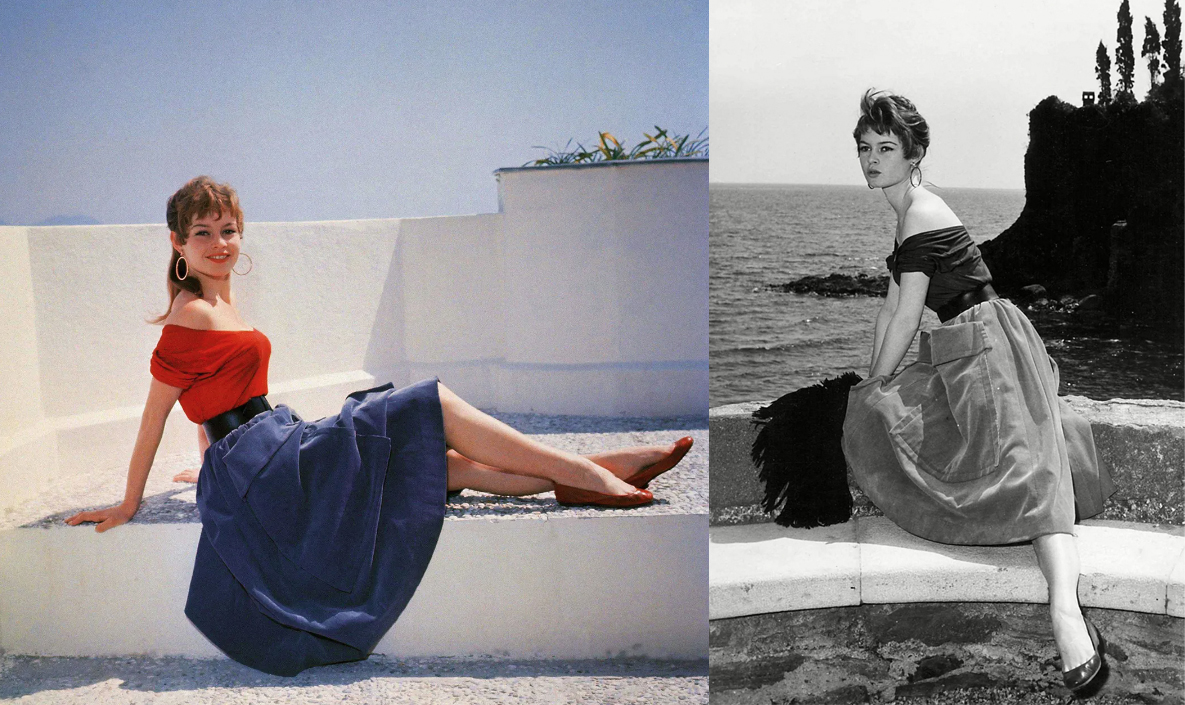 Pozrime sa na jej ikonické módne kúsky z letného šatníka a pokochajme sa módou, ktorú nosila a nastoľovala.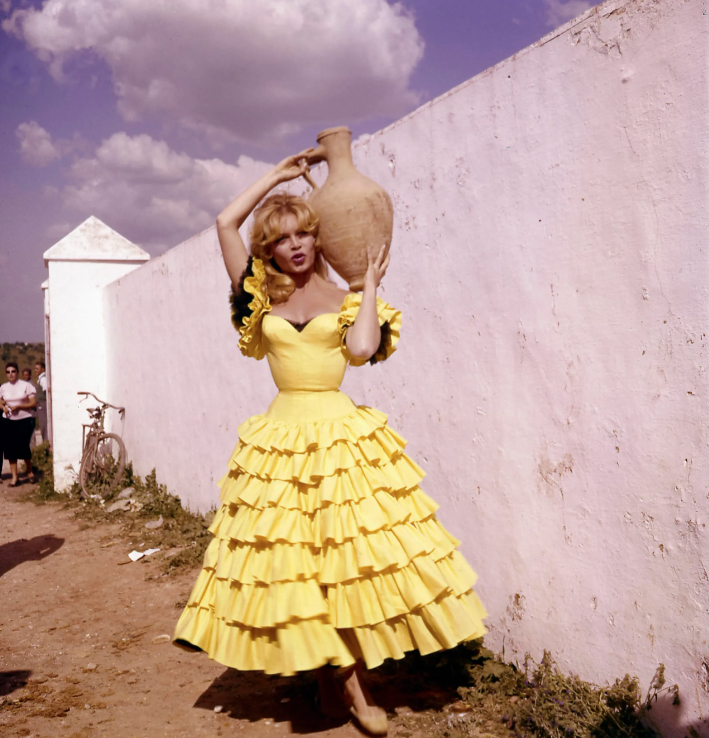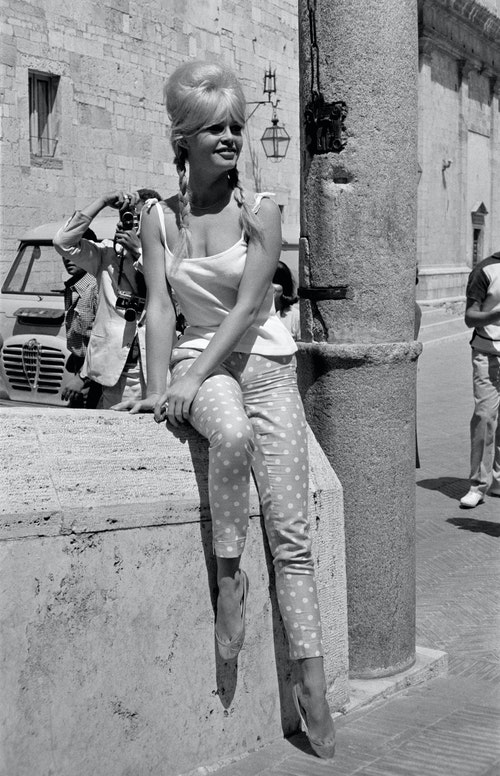 Plavky a široký klobúk boli jej outfitom du jour.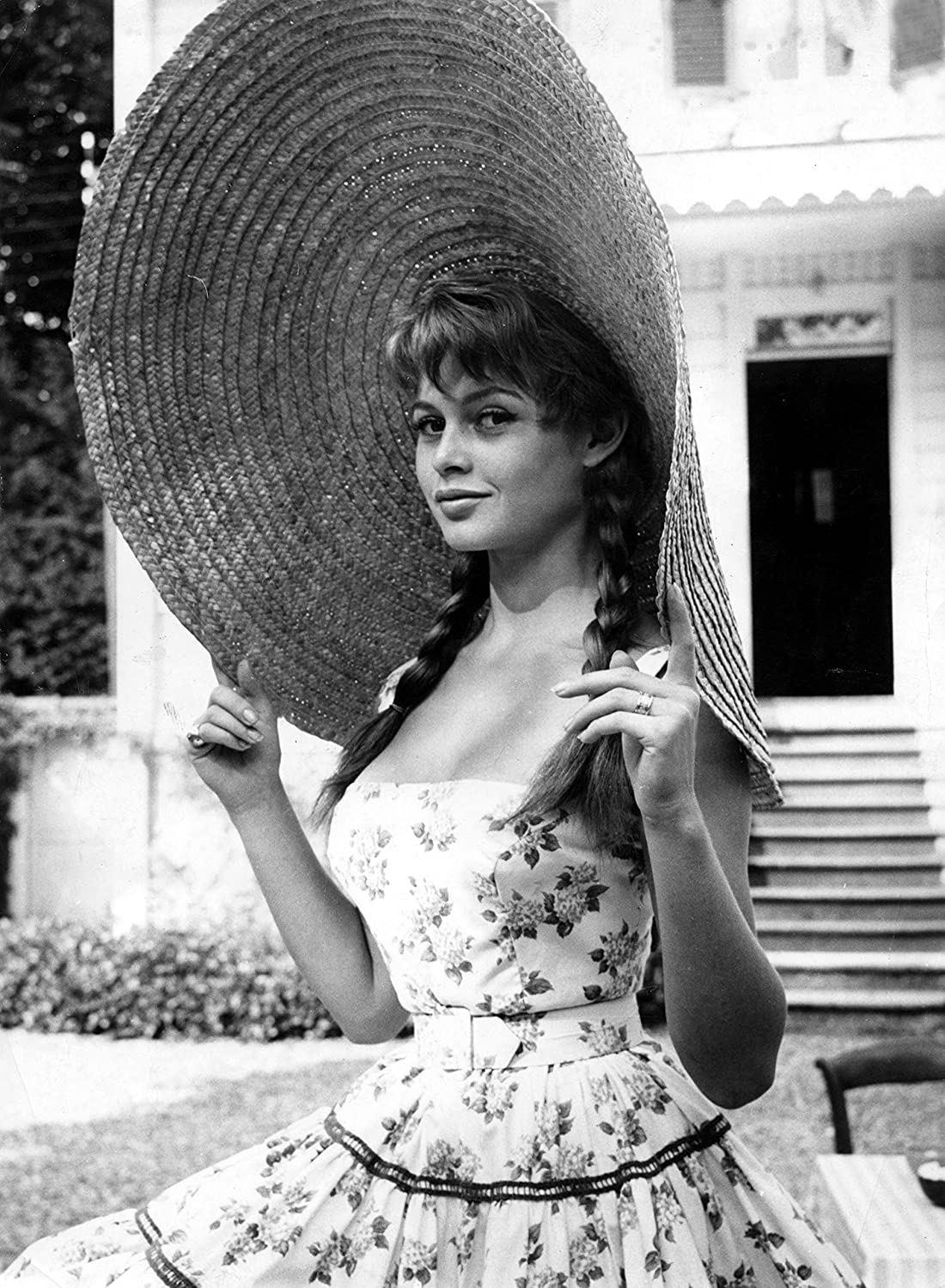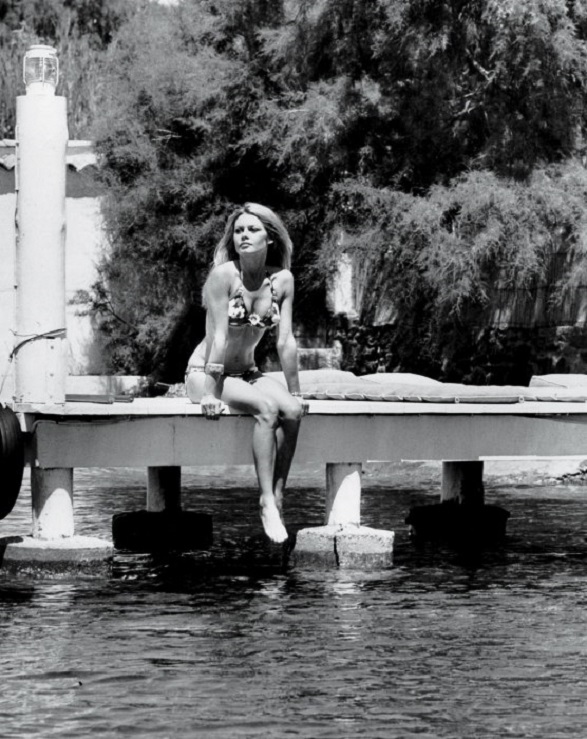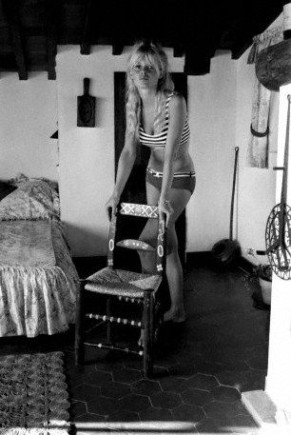 V 70. rokoch pre ňu letný štýl znamenal aerodynamické kaftany a šaty s hlbokými výstrihmi.
Ako sa móda posúvala ďalej, Bardot začala nosiť modernejšie minišaty rovného strihu, ale vždy s odhalenými nohami.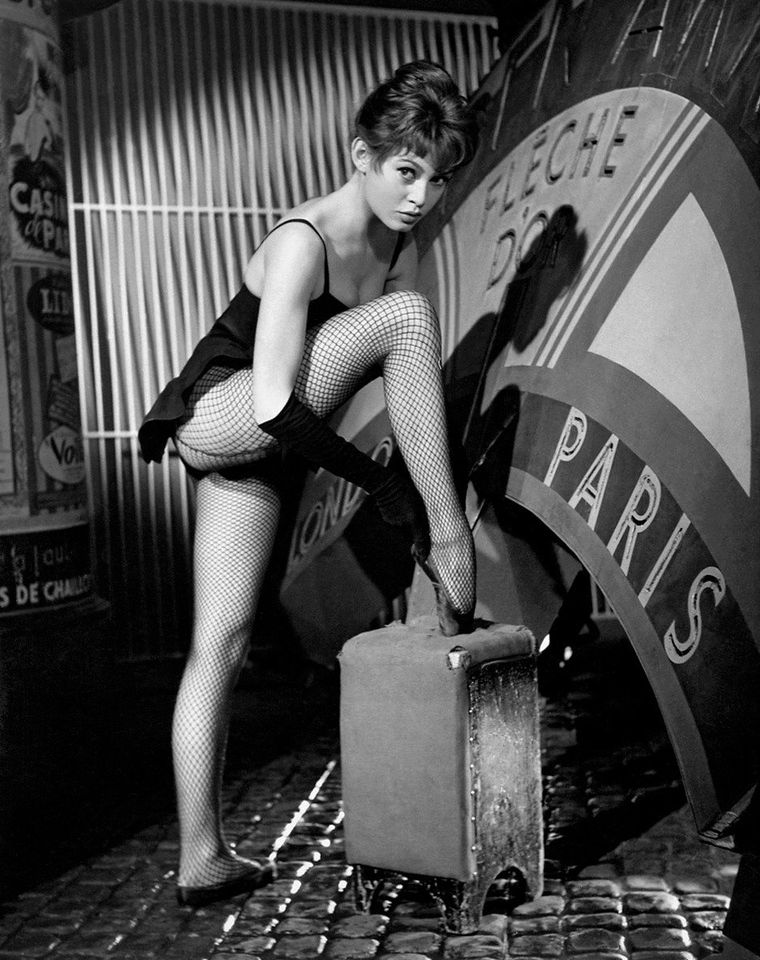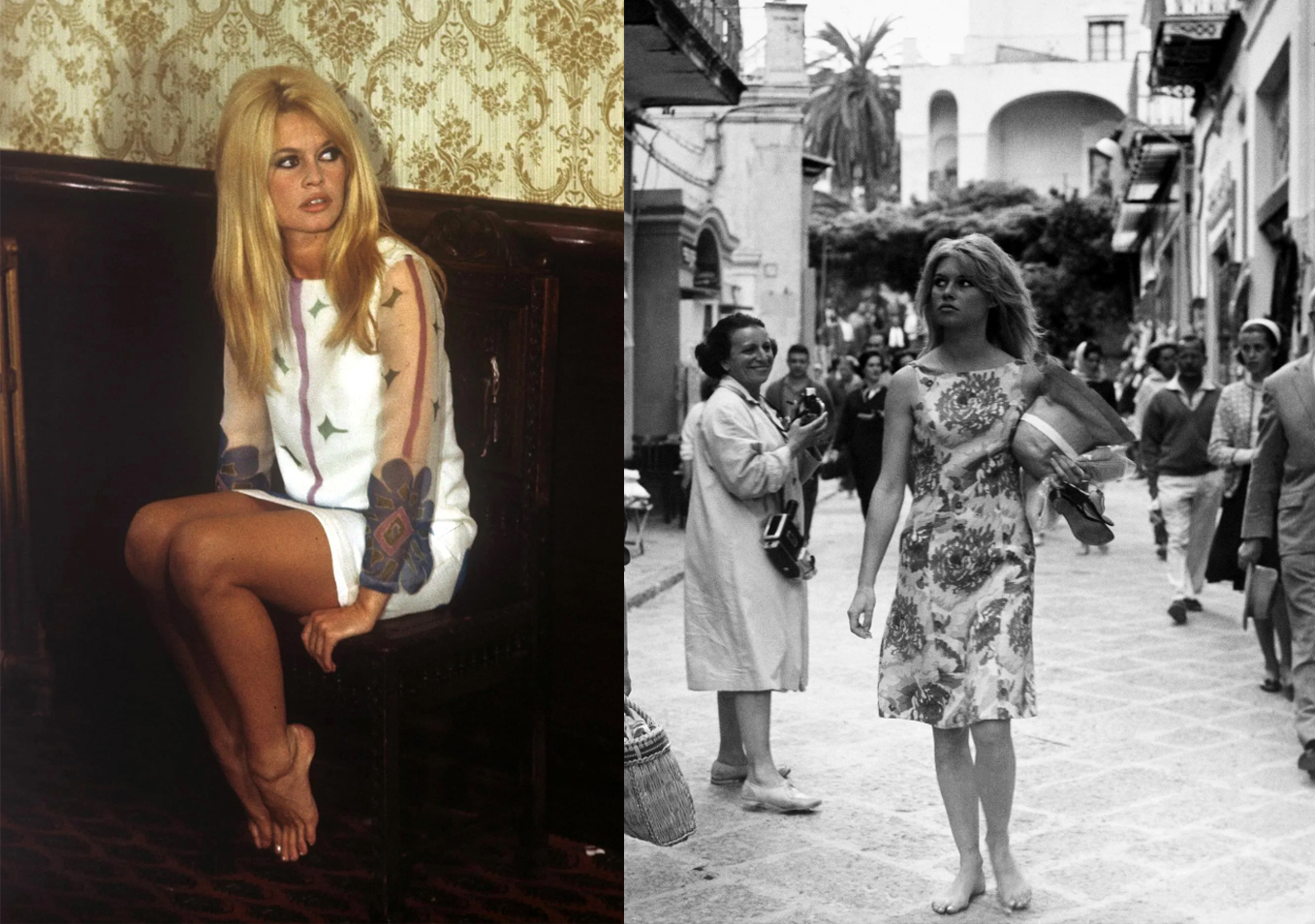 Bardot presadzovala najjednoduchší kus obuvi, balerínky takmer vždy, keď nechodila bosá. Brigitte Bardot bola očarujúca aj v nohaviciach – rybárske nohavice a tričká sexy urobila sexy .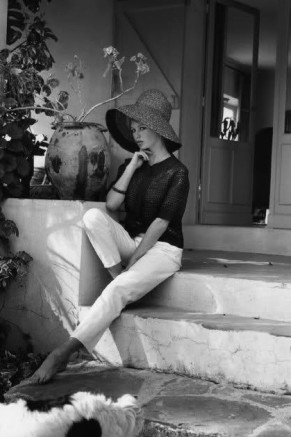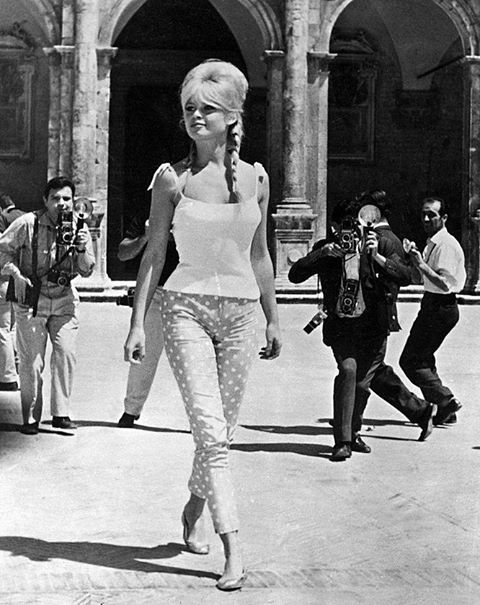 Ako skutočná ikona 60. rokov nás Brigitte Bardot naďalej inšpiruje aj o 70 rokov neskôr. Jej ležérny bohémsky štýl sa každú sezónu hodí k módnym základom, kraľovala v šatách, nohaviciach aj sukniach. Nízko strihané mikiny, ktoré jej nechali odhalené ramená, kaftan a šortky dotvárali jej prímorský look.
Pokochajme sa výberom medzi dlhými bielymi šatami, háčkovaním alebo anglickými výšivkami s BB twistom. Jej štýl bol nadčasový a rozhodne moderný.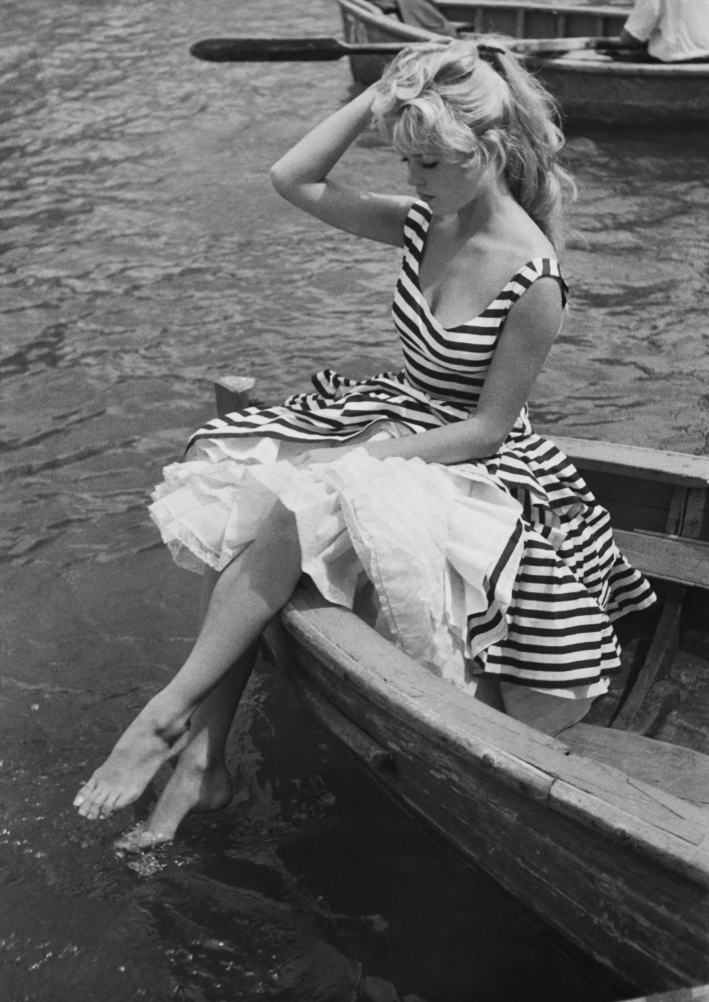 Brigitte Bardot v malých čiernych šatách.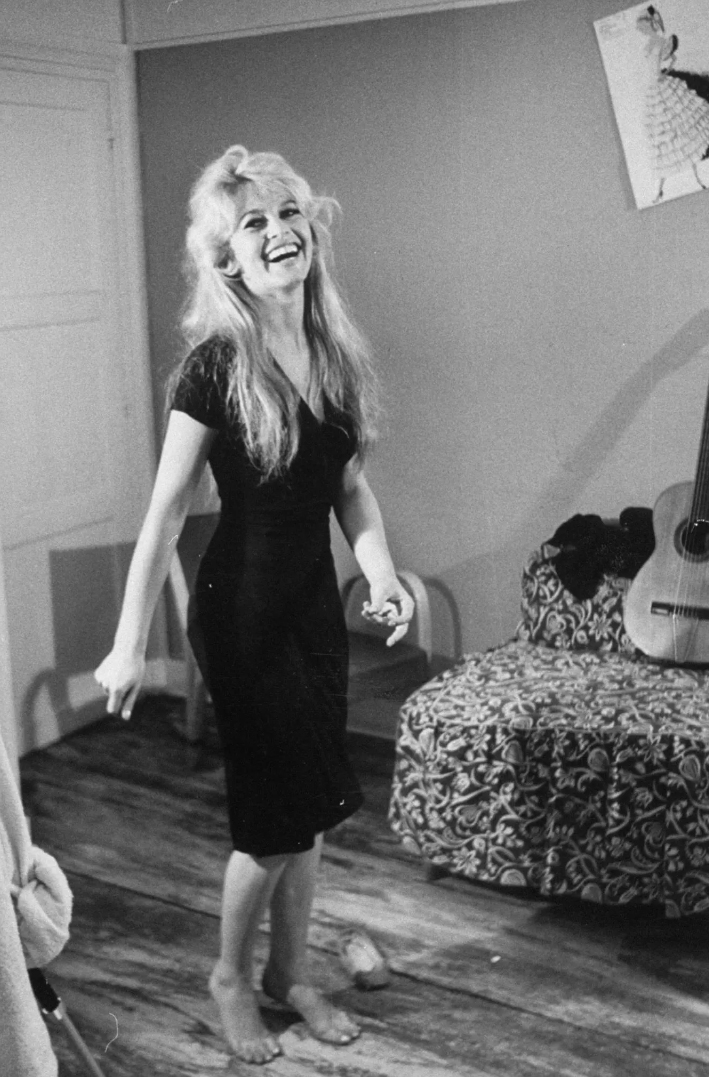 Brigitte Bardot v ginghamových šatách.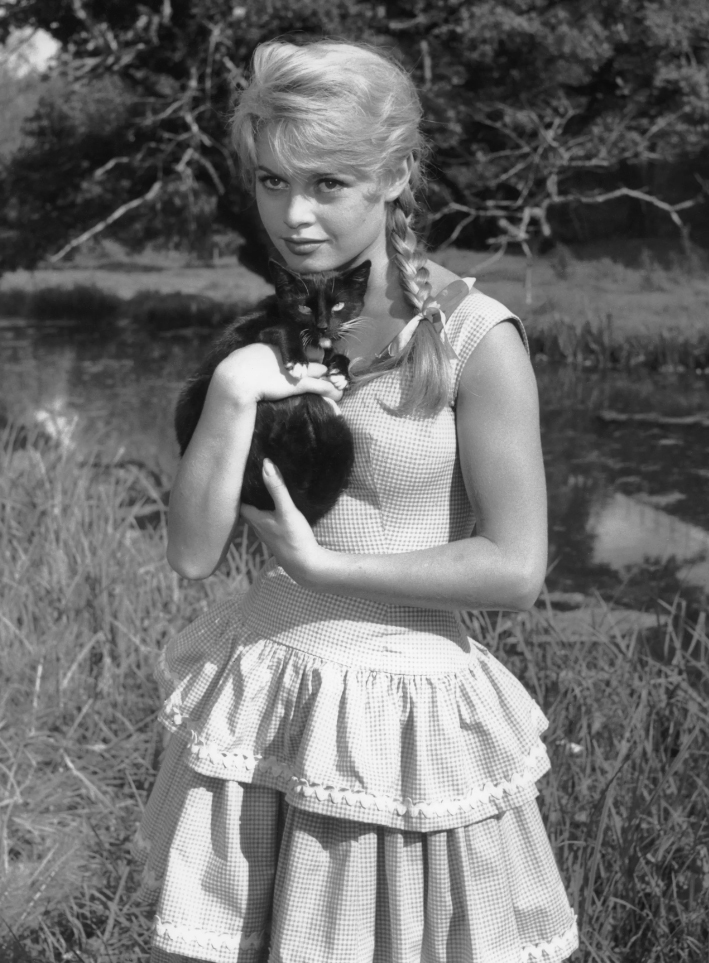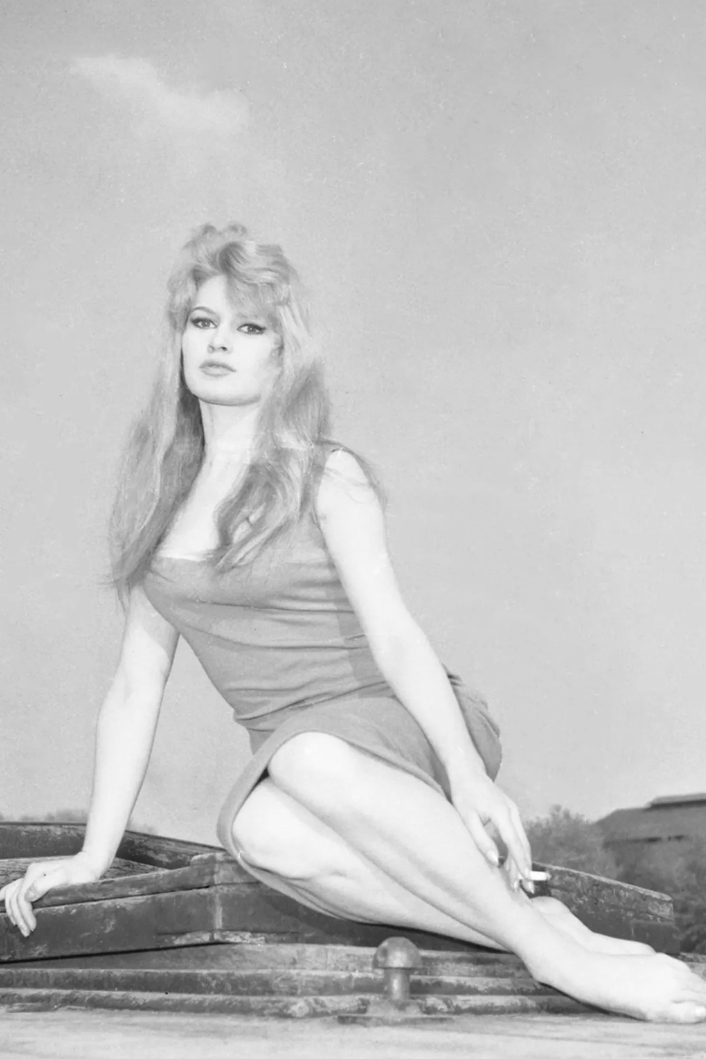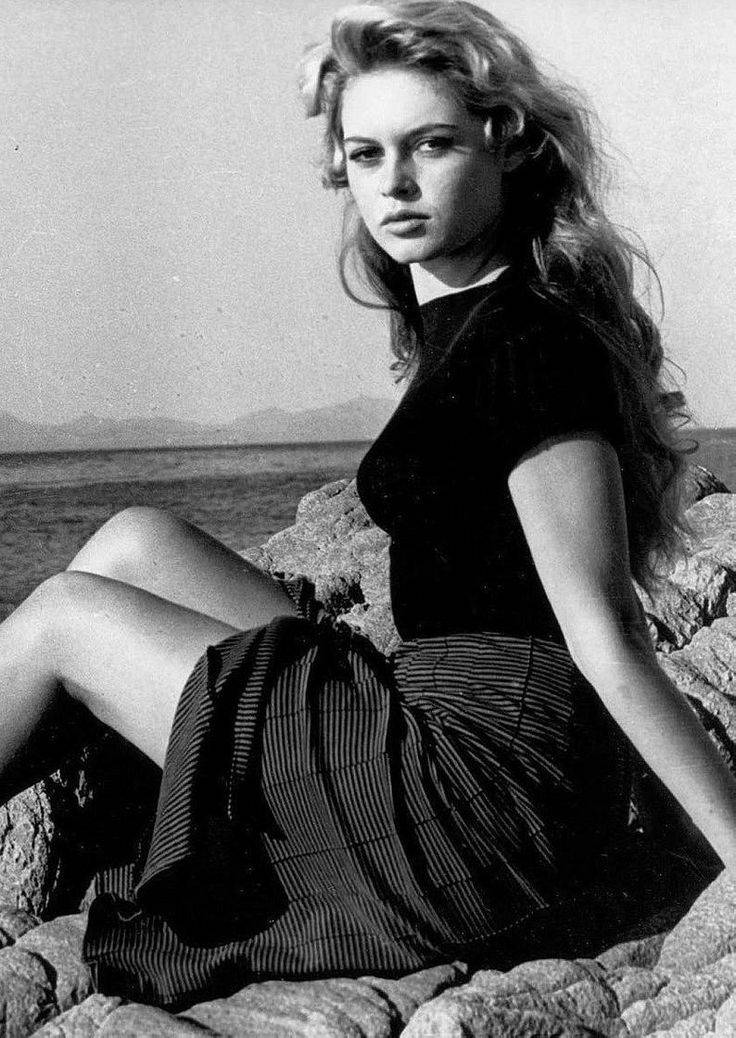 Brigitte Bardot v pin-up šatách.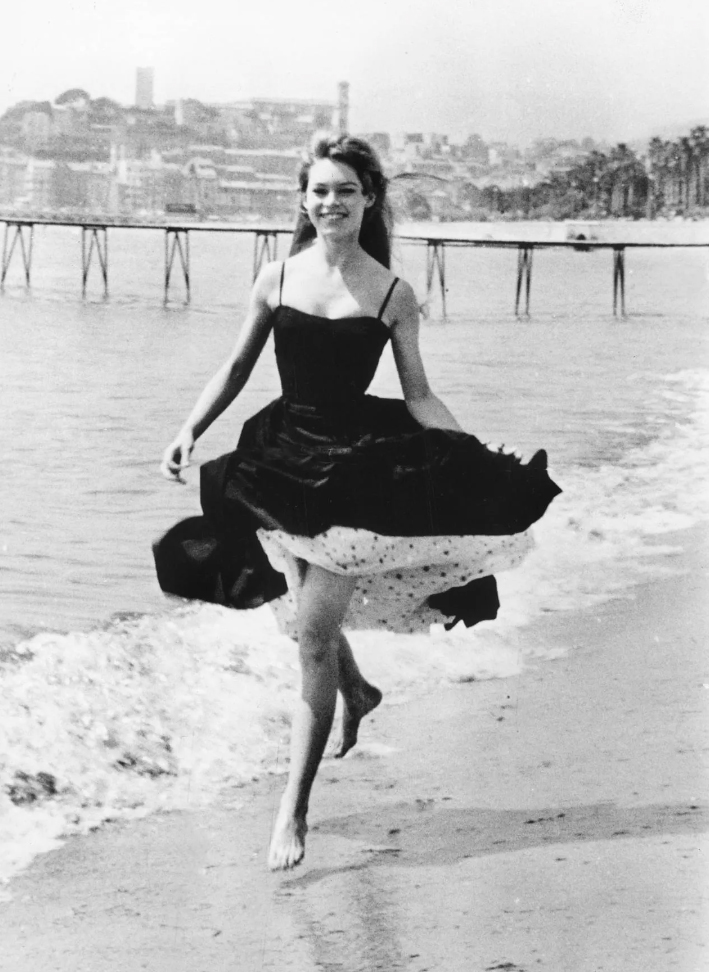 obrázky: © getty image, Rapho Agence/Photo Researchers History/Getty Images, pinterest
Sledujte Facebook stránku: Mya Mirell Fashionista a Instagram: mya_mirell .