Luisa Beccaria – anglický dobový vidiek, Milan Fashion Week, Móda Ženy, 19. september 2019
Prehliadky Milan Fashion Weeku bývajú obyčajne tematicky ladené, pričom každá módna značka sa snaží svoju kolekciu odprezentovať pre diváka tým najzaujímavejším a pútavým spôsobom. Rovnako to býva na prehliadkach v Paríži, ktorý nasleduje po týždni módy v Miláne.
Vrámci Milan Fashion Weeku, módneho týždňa Móda Ženy, po prehliadke značky Fendi a Braschi , nasledovala talianska dizajnérka Luisa Beccaria. Tá nie je na módnom poli a v harmonograme dizajnérov Milan Fashion Weeku vôbec nováčikom. Divákov, pozvaných hostí tentokrát usadila do dobového prostredia a sledovania hry bedmintonu. Video z prehliadky si môžete pozrieť na facebook stránke Mya Mirell Fashionista a Instagrame: mya_mirell .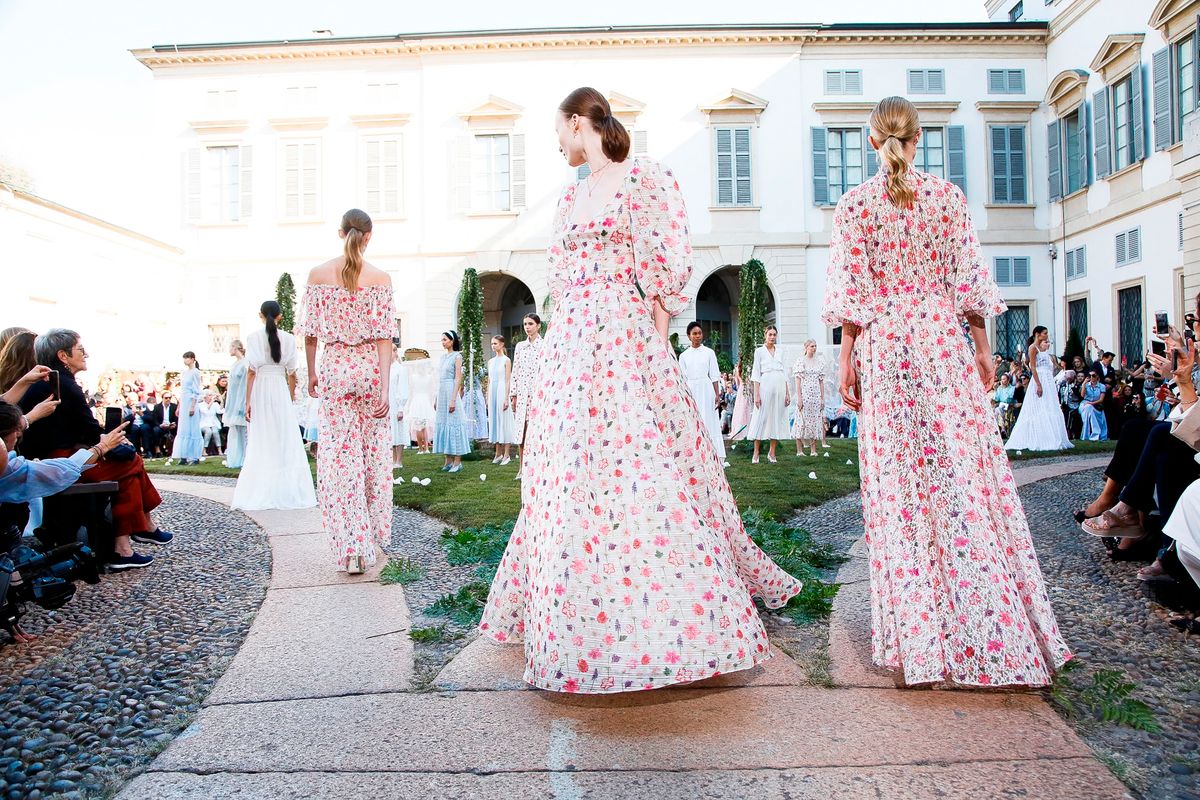 Na nádvorí Palazzo Reale sa prehliadka najnovšej kolekcie Jar / Leto 2020 odohrala pod šírim nebom na sviežom pestovanom trávniku, na ktorom hrali mladé dámy bedminton v prostredí anglického vidieckeho sídla.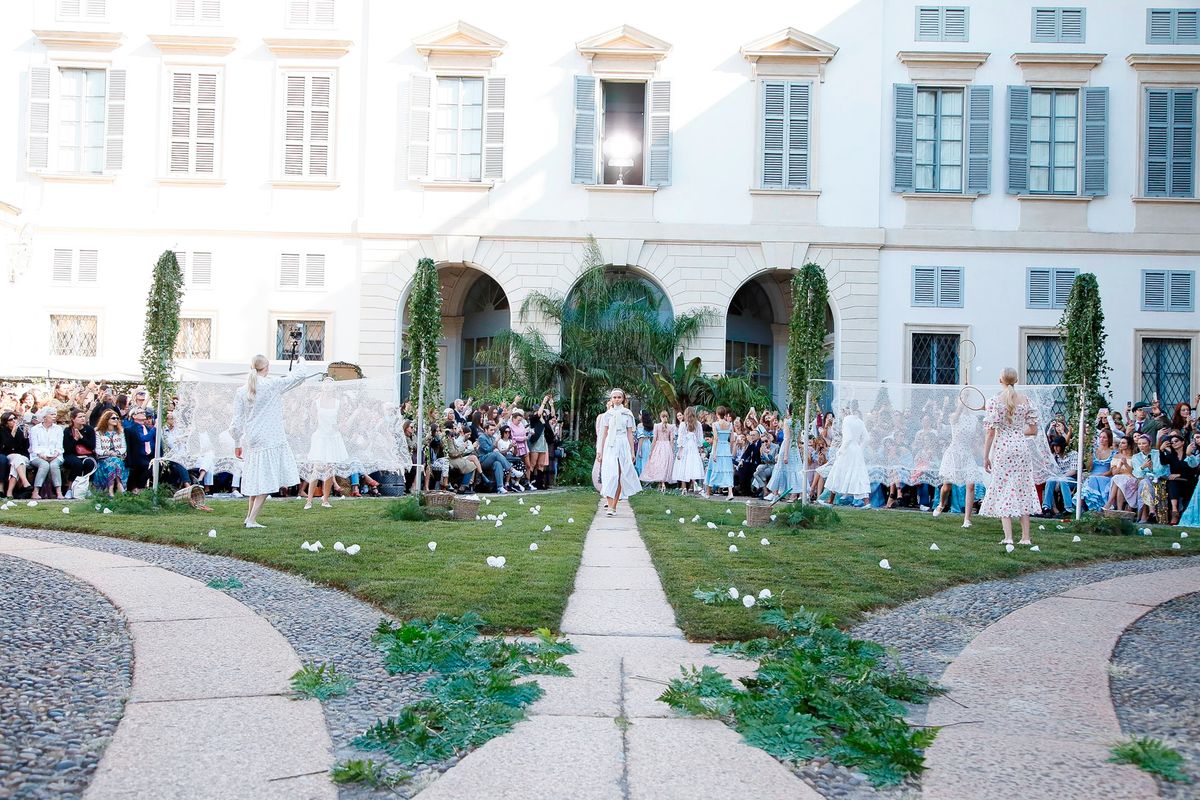 Modelky si hru v šatách dizajnérky Luisa Beccaria na slnku užívali odrážajúc pritom pierkový košík tenkou dlhou elegantnou raketou (taktiež dizajn Luisa Beccaria), zatiaľčo ostatné predvádzali okolo nich.
Sieť bola zhotovená z ručne háčkovanej čipky. Celá scéna, všetko dokopy pôsobilo veľmi dobovo a modely letnej kolekcie Luisa Beccaria sa v tomto vykreslenom prostredí dokonale vynímali.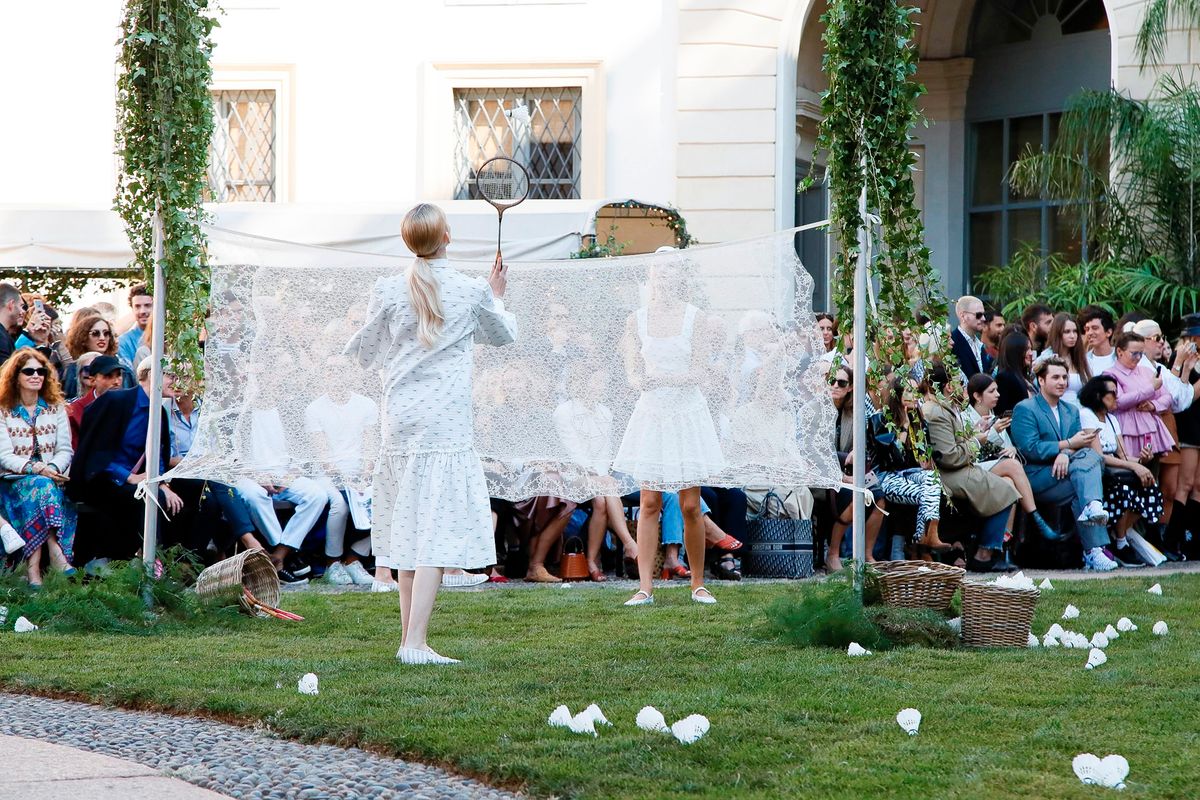 MOTTO KOLEKCIE
"Je to temer presne to, čo sa odohráva v reálnom živote" povedala v rozhovore dizajnérka Luisa Beccaria. "Stále sa snažíte zasiahnuť loptičku, poslať ju späť k druhému hráčovi". Tak znie odkaz, metafora zrkadliaca sa v najnovšej kolekcii Luisa Beccaria pre sezónu Jar/Leto 2020.
Dizajnérka v spolupráci s dcérou Lucilla prikladajú dôraz na vykreslenie dôslednej vízie, ktorá zahŕňa nielen módu, ale ich celý životný postoj a štýl. Obe sú najlepšími ambasádorkami značky prezentujúce módu a žijúce ten štýl života, pre ktorý sú navrhované ich šaty.
MATERIÁL
Materiál tvorila snová éterická zmes tylu, zdobená organza a pridaná ručná práca.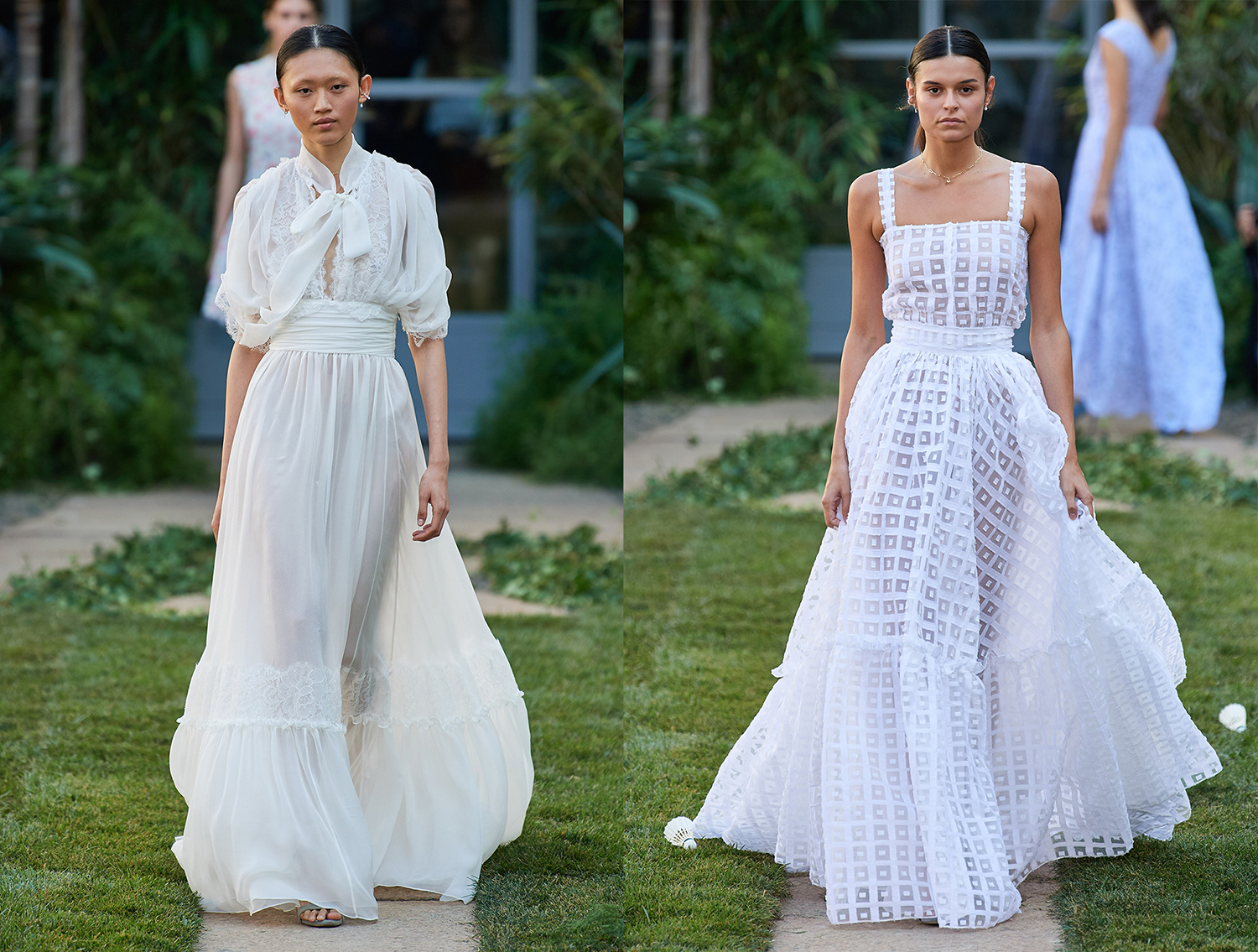 KOLEKCIA LUISA BECCARIA – JAR/LETO 2020
Kolekcia Luisa Beccaria Jar/Leto 2020 bola vytvorená k radostnej oslave moderného ženského pôvabu.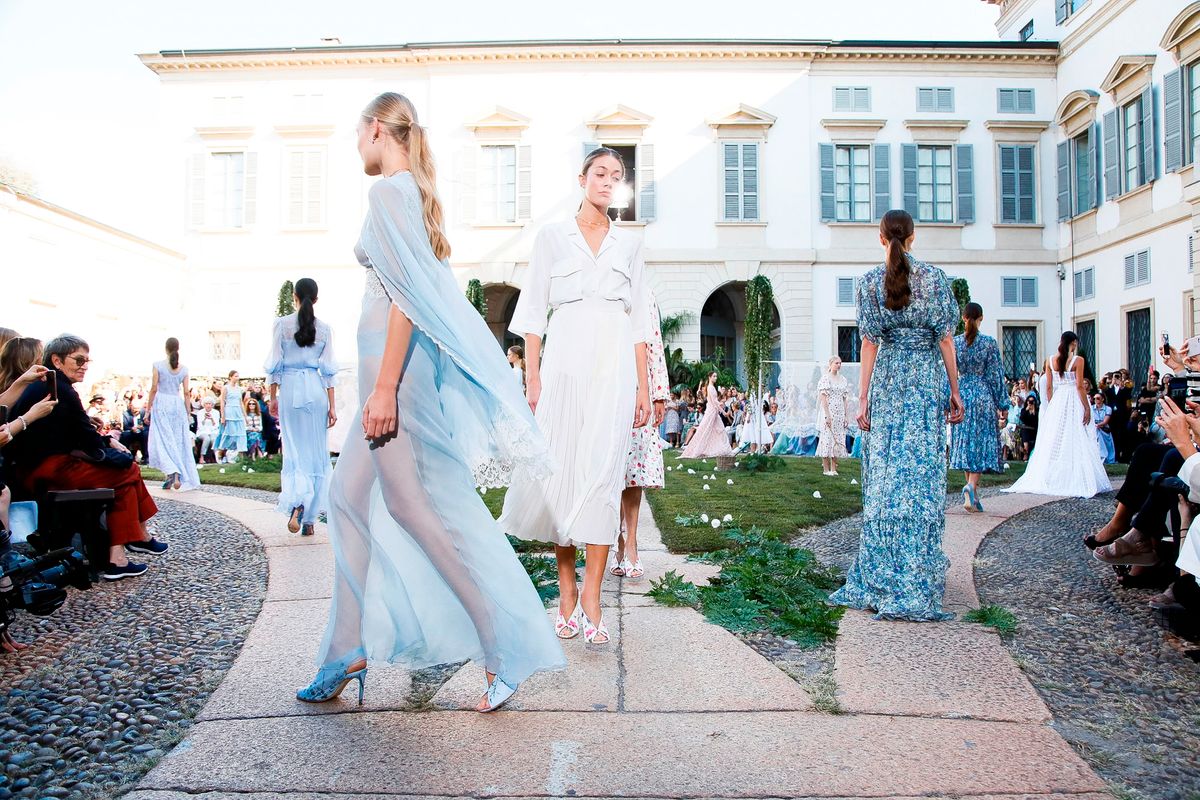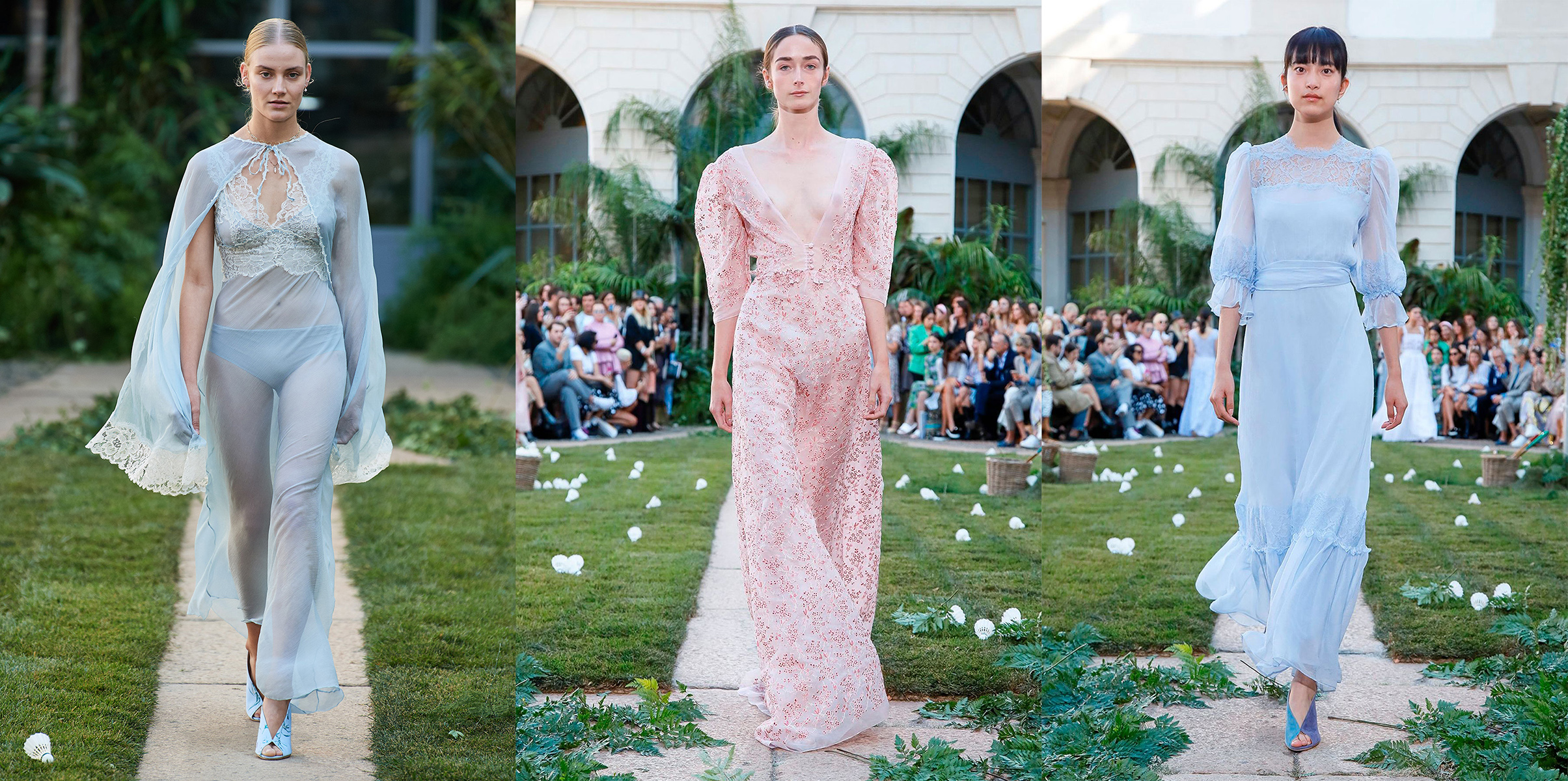 Dizajn je neohraničený vekom, diverzita je zámerom aj tejto kolekcie.
Krátke vlnkované šaty, skladané sukne v strečovej bavlne, krátke letné šaty s volánmi v sviežom popelíne, šaty voľných strihov sadnú rôznym typom postáv.
Nechýbalo oblečenie na bežný deň, ktoré nieslo nádych romantiky a ktoré bolo v kolekcii citlivo stvárnené.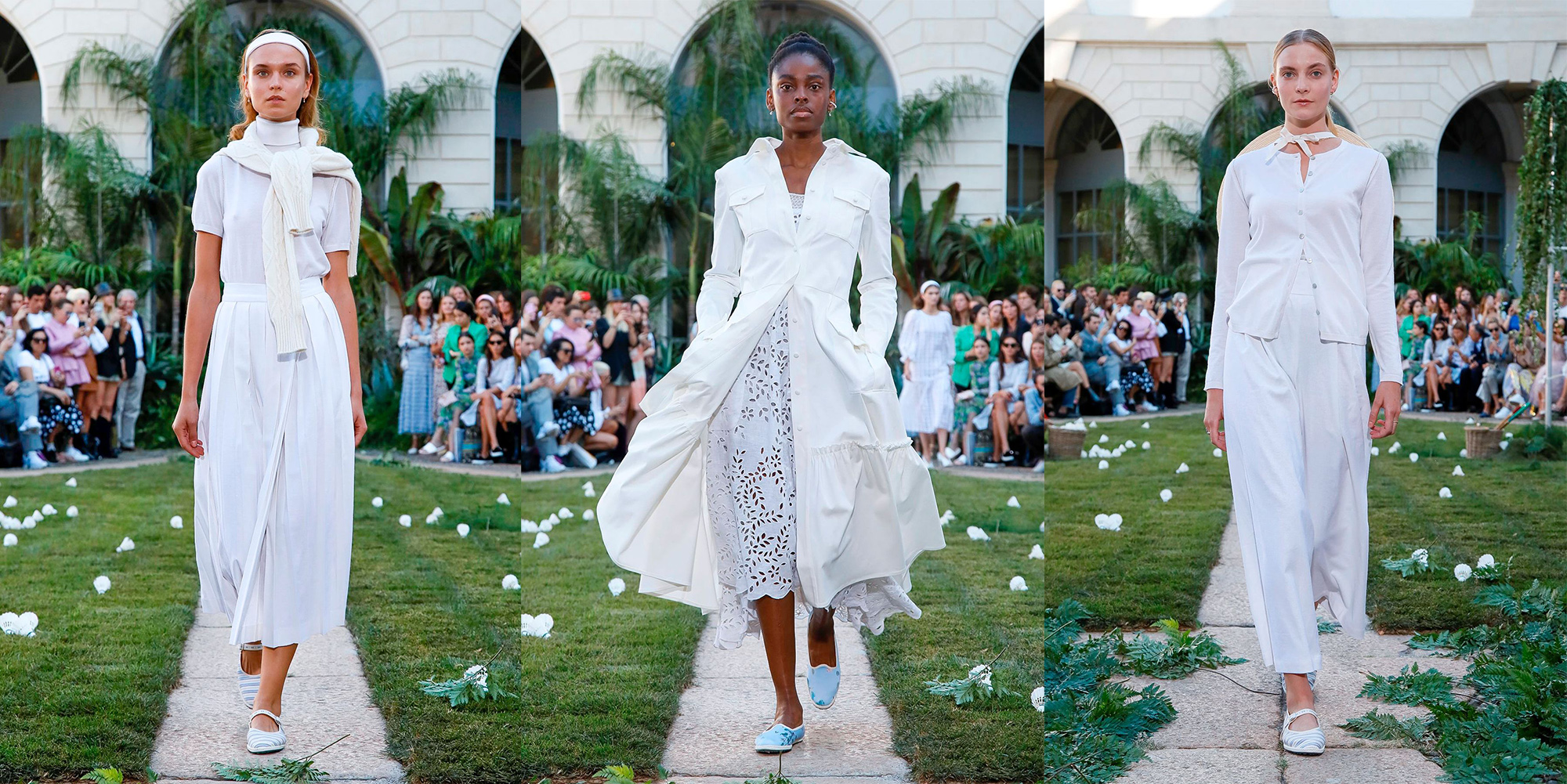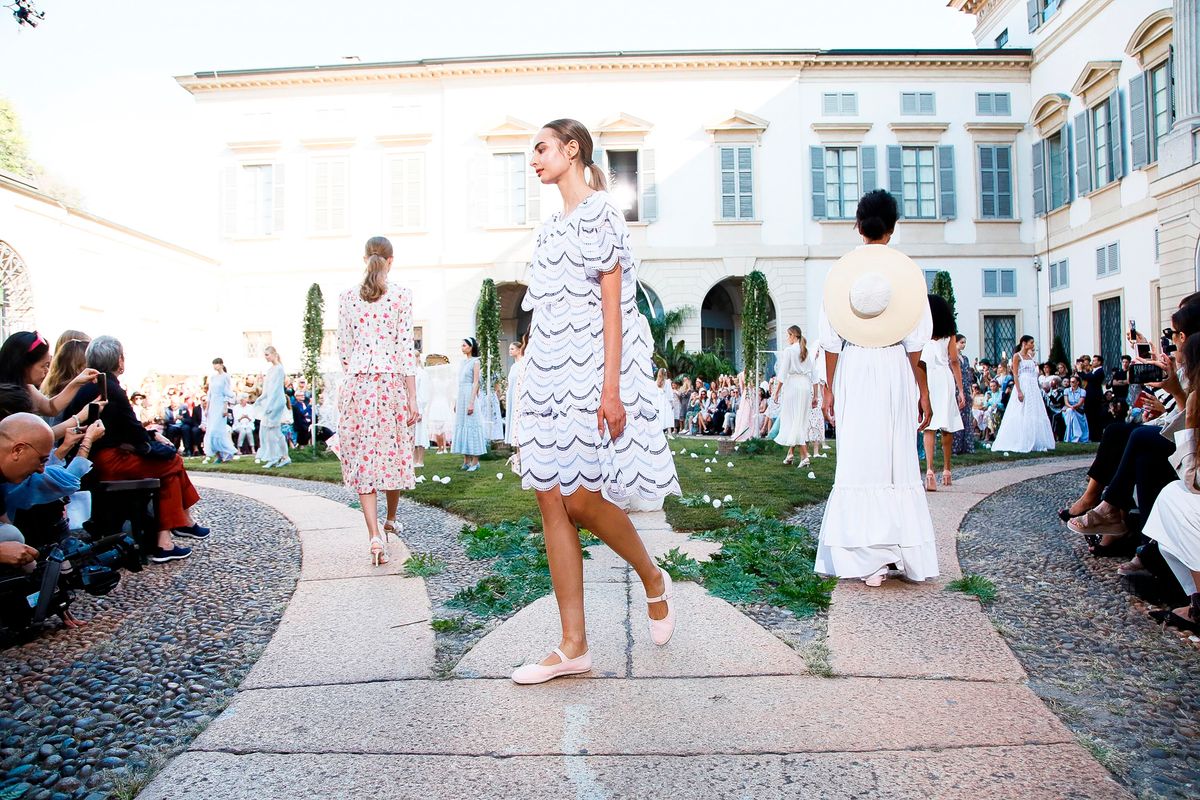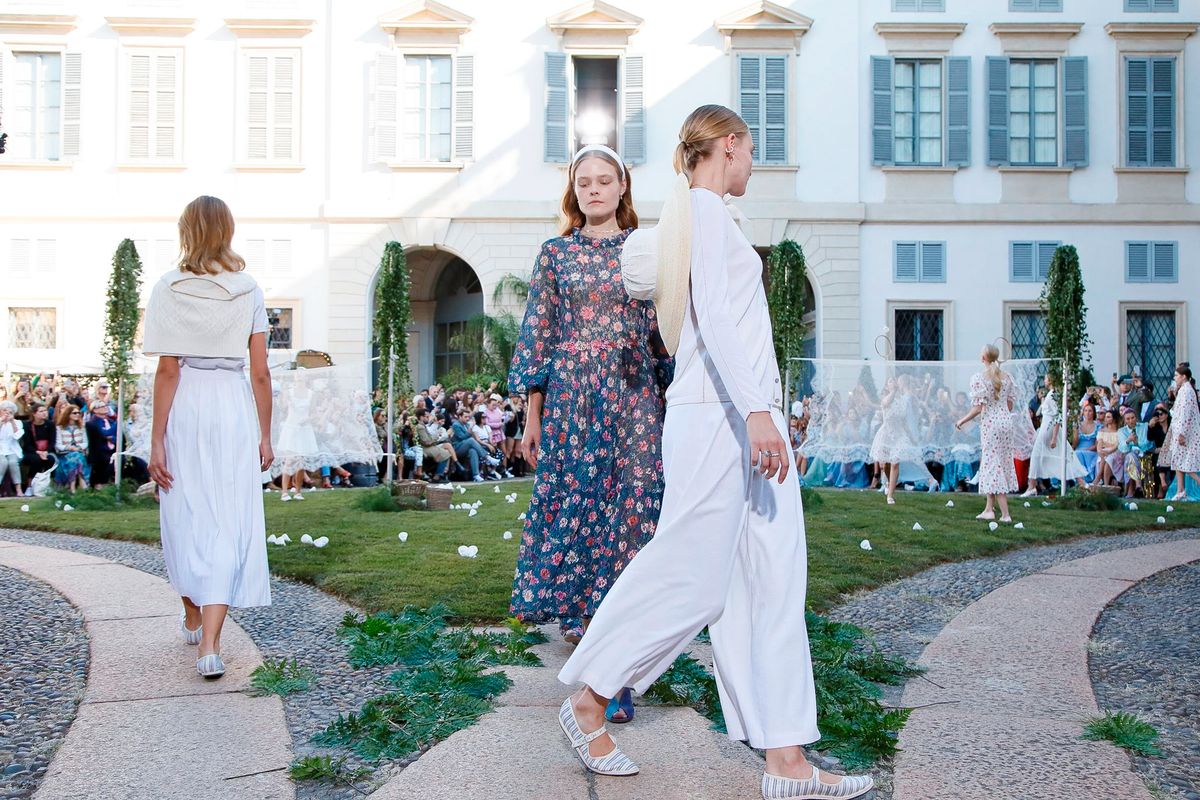 Kolekciu romanticky osviežili obľúbené modely s nadýchanými sukňovými časťami a kvietkované šaty.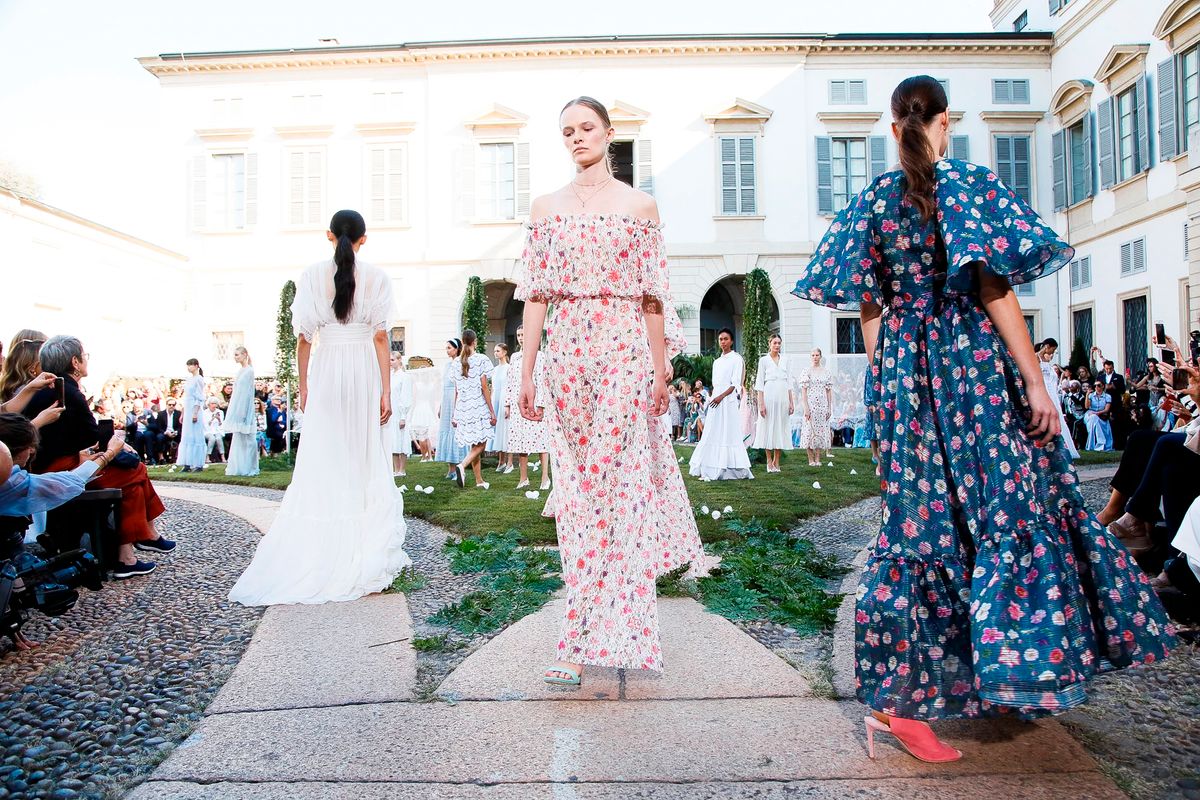 zdroj obrázkov: Vogue com, Luisa Beccaria, nowfashion