Taliansko, milovaní, móda a výstrednosť – Madonna a jej bombastická oslava narodenín
Exkluzívnou party v talianskej Puglii oslávila 16. augusta 2021 speváčka Madonna svoje 63. narodeniny. Udalosť sa konala v letovisku Borgo Egnazia, ktoré vzniklo v roku 2010 a nachádza sa v pobrežnom meste Savelletri di Fasano. Na juhu zaalpskej krajiny, bola speváčka obklopená rodinou, priateľmi a jej 27-ročným partnerom, choreografom Ahlamalikom Williamsom.
Speváčka sa vrátila do Talianska už po drukýkrát, aby oslávila svoje narodeniny ako v roku 2017. Na rovnakom mieste v roku 2012 sa vzali spevák Justin Timberlake a Jessica Biel. Rozprúdil sa večer plný osláv a radosti s ľuďmi, ktorých má najradšej.
Puglia je jednoducho perfektné miesto na párty, najmä ak ste v dobrej spoločnosti. A Madonna na nej chcela tých najdôležitejších ľudí vo svojom živote, ako hovoria zábery zverejnené na jej instagramovom účte. Spoločnosť jej robila jej najstaršia dcéra Lourdes Maria (24), dvojčatá Stelle a Esther (8), skupina priateľov a jej priateľ Ahlamalik Williams, s ktorým tvorí oficiálny pár niečo vyše roka.
Madonna sfúkla 63 sviečok v ultra luxusnom rezorte v meste Savelletri di Fasano Borgo Egnazia v elegantných skladaných šatách značky Versace.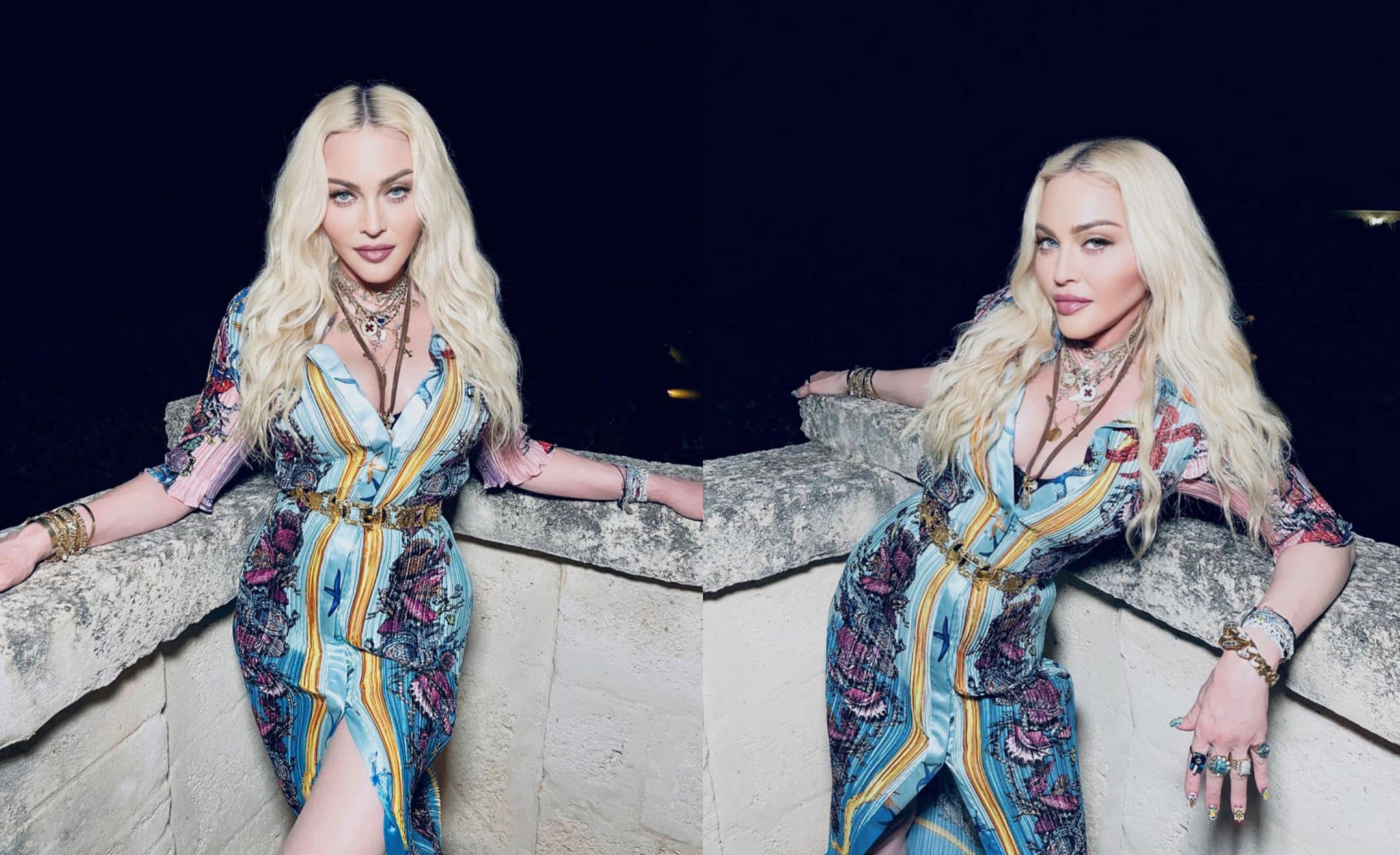 Na sérii záberov zdieľaných s instagramovou platformou predviedla Madonna svoj narodeninový strih oslavy, ktorý zahŕňal skladané akvamarínové šaty od Versaceho, opasok so zlatou textúrou v páse a vrstvy mohutných zlatých náhrdelníkov a eklektických prsteňov. Madonna tiež zdieľala fotografie, na ktorých sú jej deti – Lourdes Leon, Rocco Ritchie, David Banda, Mercy James a dvojčatá Estere a Stelle Ciccone a jej priateľ, tanečník Ahlamalik Williams. Madonna na pár záberoch zapózovala sama, čím predviedla svoj luxusný súbor outfitov nielen na jeden večer.
Okrem prítomnosti niekoľkých priateľov sa umelkyni podarilo zjednotiť aj všetky svoje deti: Lourdes León, 24 rokov, Rocco Ritchie (21), David Banda (15), Mercy James (15) a dvojčatá Estere a Stele Ciccone vo veku osem rokov.
Dcéra Mercy James vyzerá krásne v košieľke s kvetinovým vzorom a bielou sukňou na spoločnej fotografii s mamou a dvojčatami, ktoré si obliekli krásne šaty s potlačou s čiernymi mokasínami Gucci. Speváčka zvyčajne nepózuje so všetkými šiestimi deťmi naraz, pretože dvaja starší sú dospelí a žijú oddelene od nej. No počas týždňa osláv svojich 63. narodenín v Taliansku sa víťazka Grammy fotografovala so všetkými šiestimi deťmi, pričom tieto fotografie obleteli svet.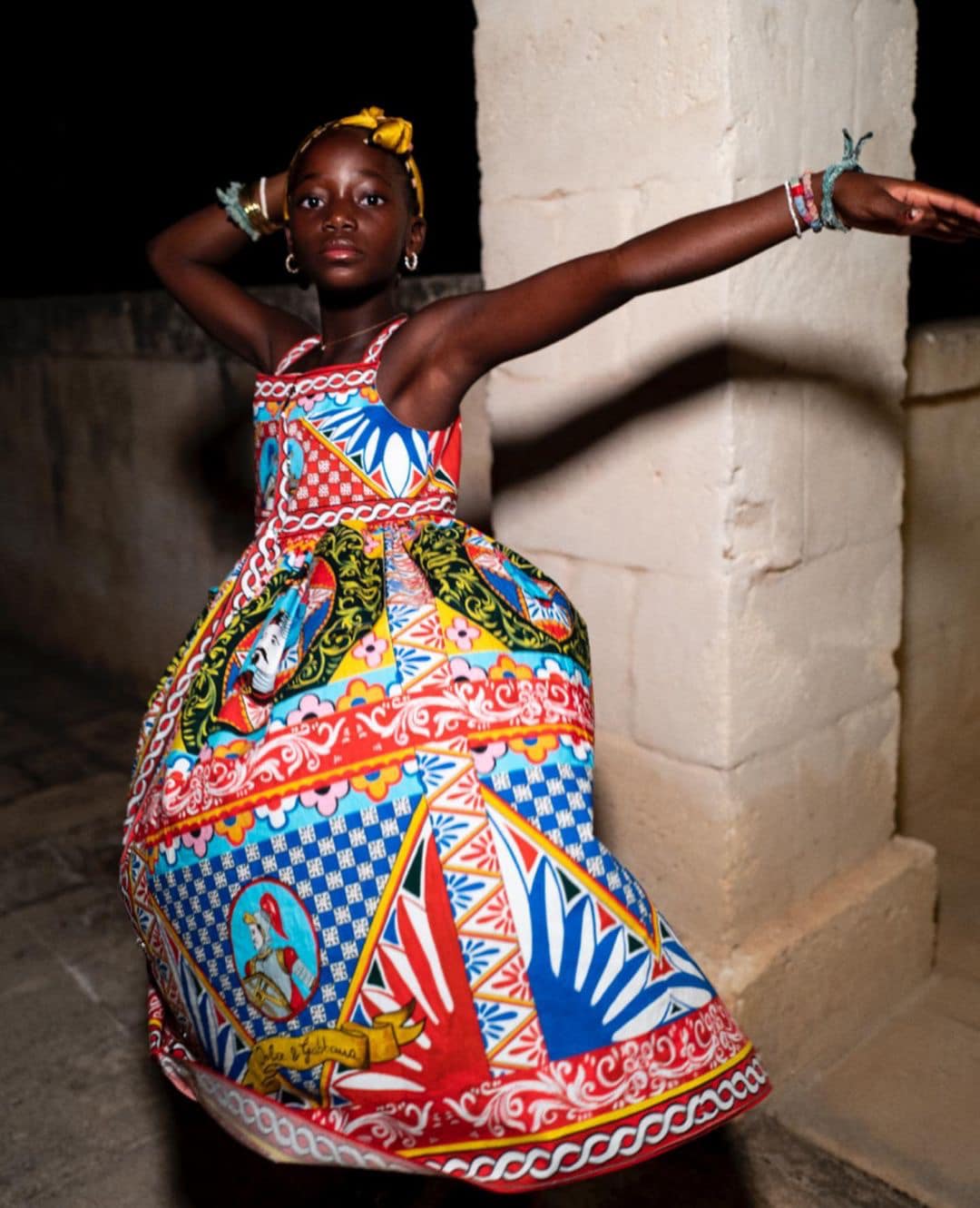 Z nádherného statku v Puglii a súčasnej obývačky Madonna zdieľala niekoľko záberov priamo na svojom účte Instagram spolu s textom "Nech sa začnú narodeninové hry ………… ?????✨?."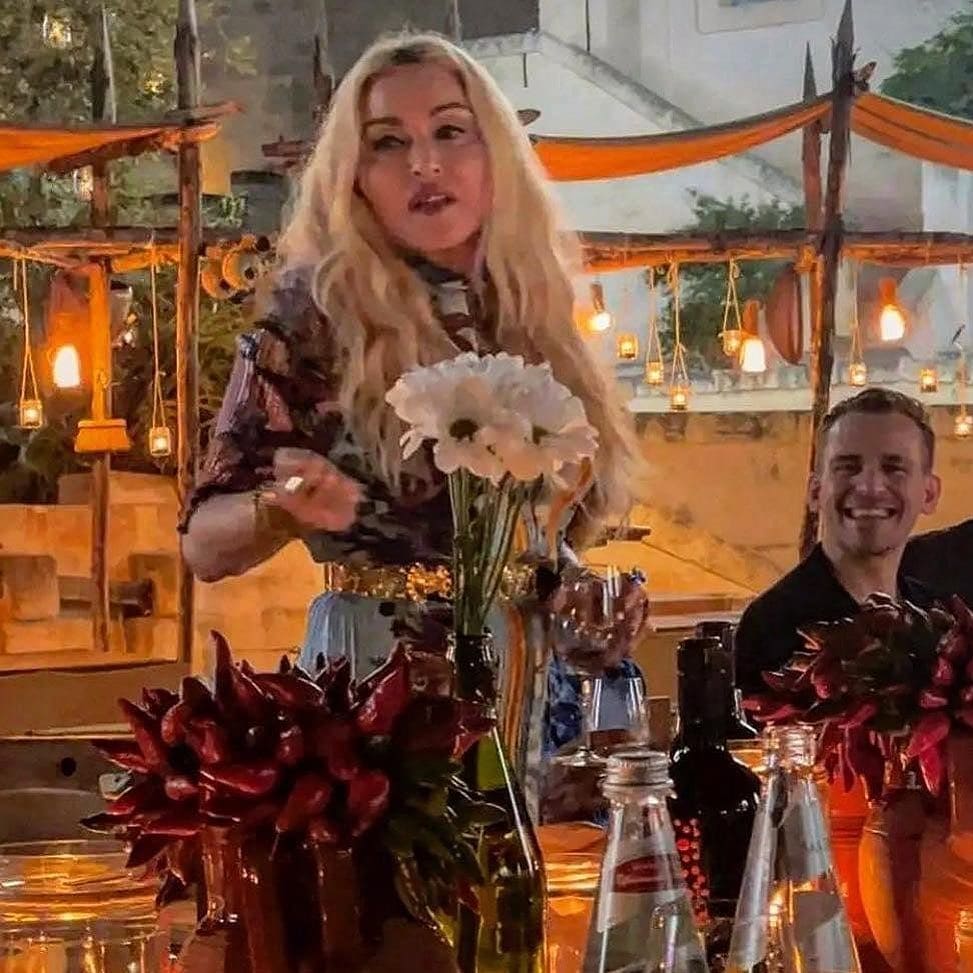 Podľa očakávania popová diva prekvapila aj veľkolepými a extrémnymi outfitmi pre tých, ktorí majú radi značky ako Versace, Burberry a Chanel. Outfit, ktorý si vybrala na veľkú párty, vyniká: veľmi tesné a krátke šaty s čipkovanými rukavicami a korunkou, ktorá jej obklopila tvár diamantami a drahými kameňmi.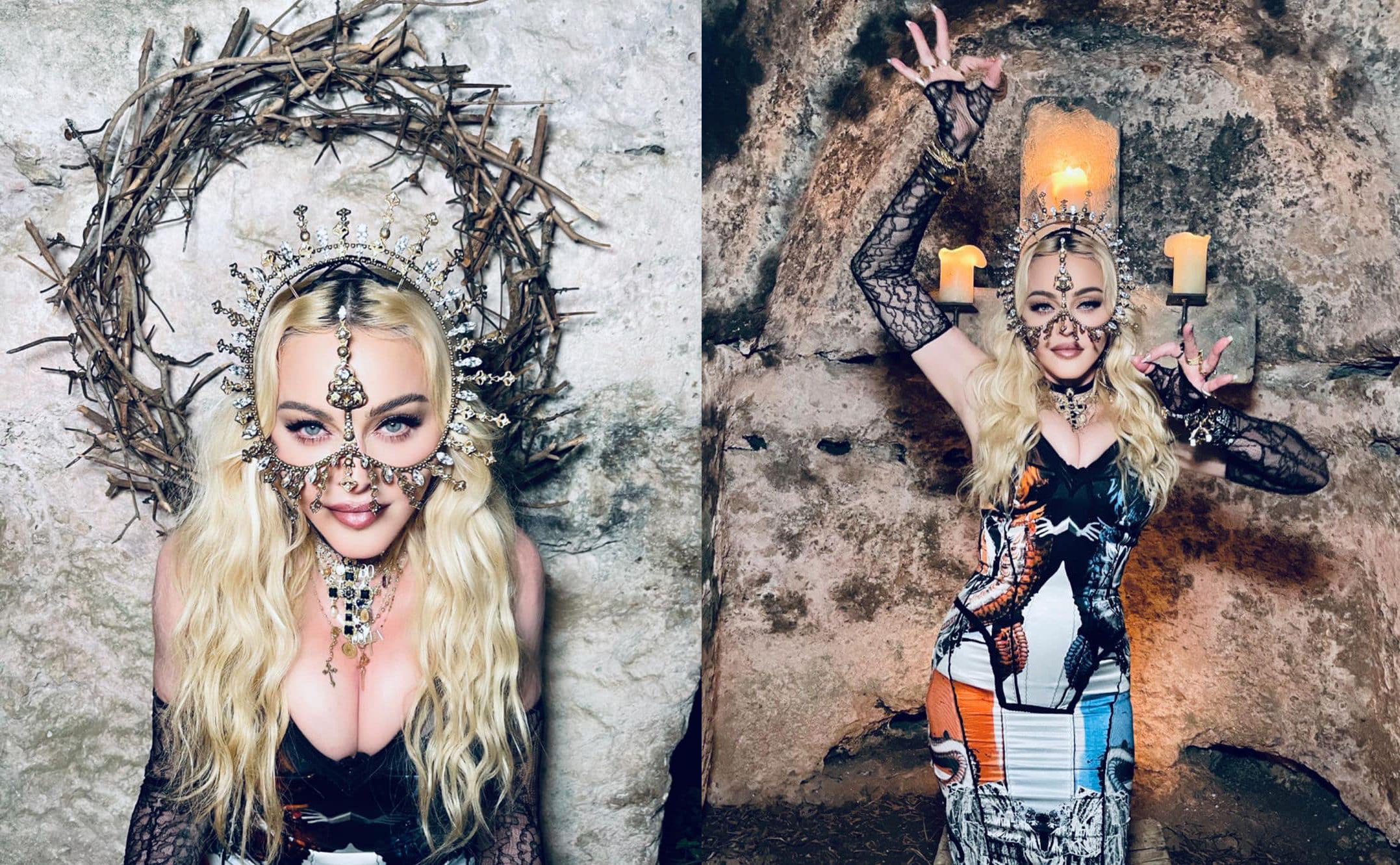 "Pod kúzlom Byzantskej ríše" umelkyňa napísala na sociálnych sieťach a pridala niekoľko fotografií z najlepších momentov noci.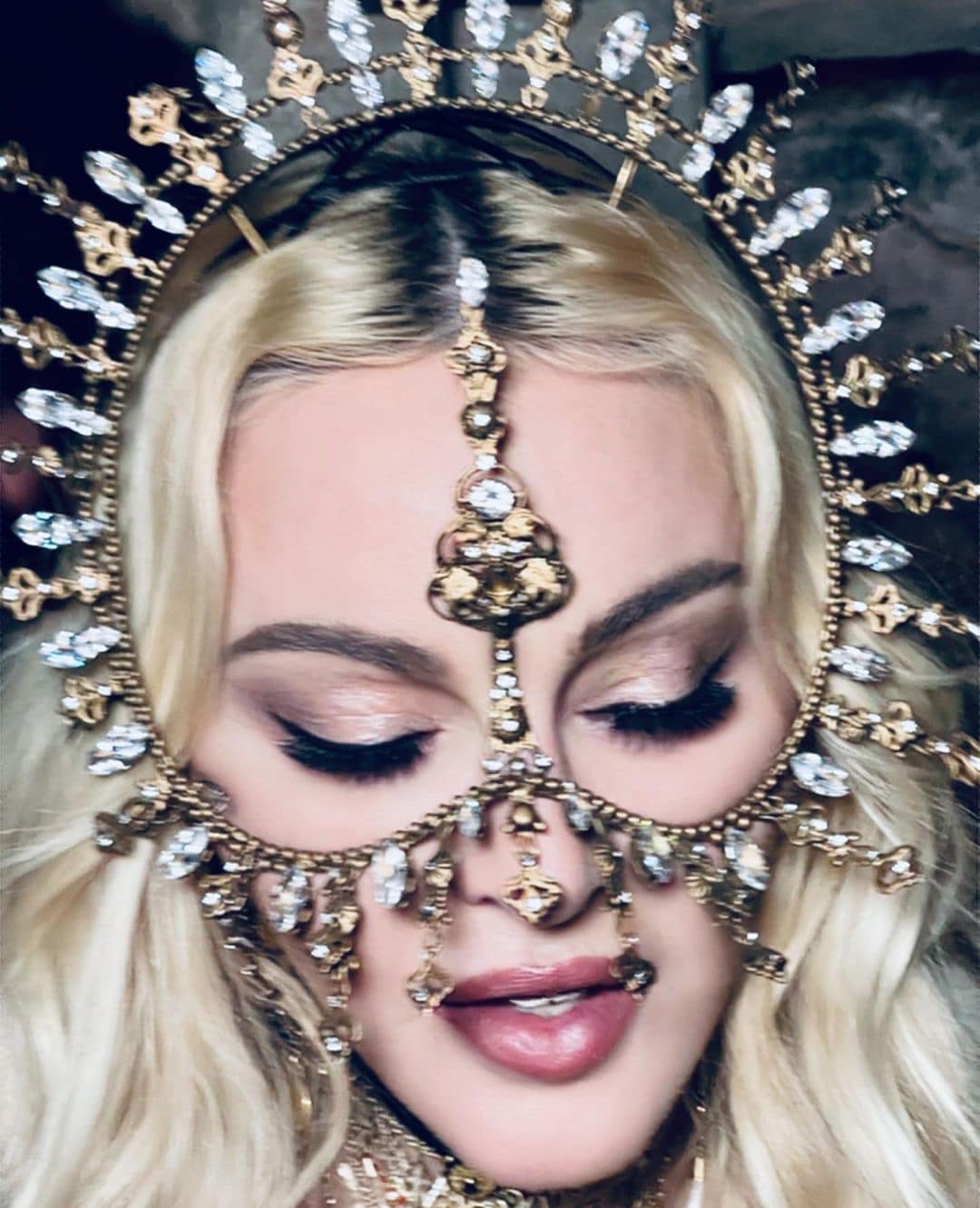 Speváčka mala tiež tortu, ktorá v súlade so všetkým vyššie uvedeným nebola ničím výnimočná. Hostia si vychutnali obrovský koláč v tvare kríža so sladkosťami, ktoré predstierali, že sú drahými kameňmi. Voľba do značnej miery zodpovedajúca atmosfére večierku, ktorý sa konal v priestore ako katakomby s množstvom krížov a sviečok.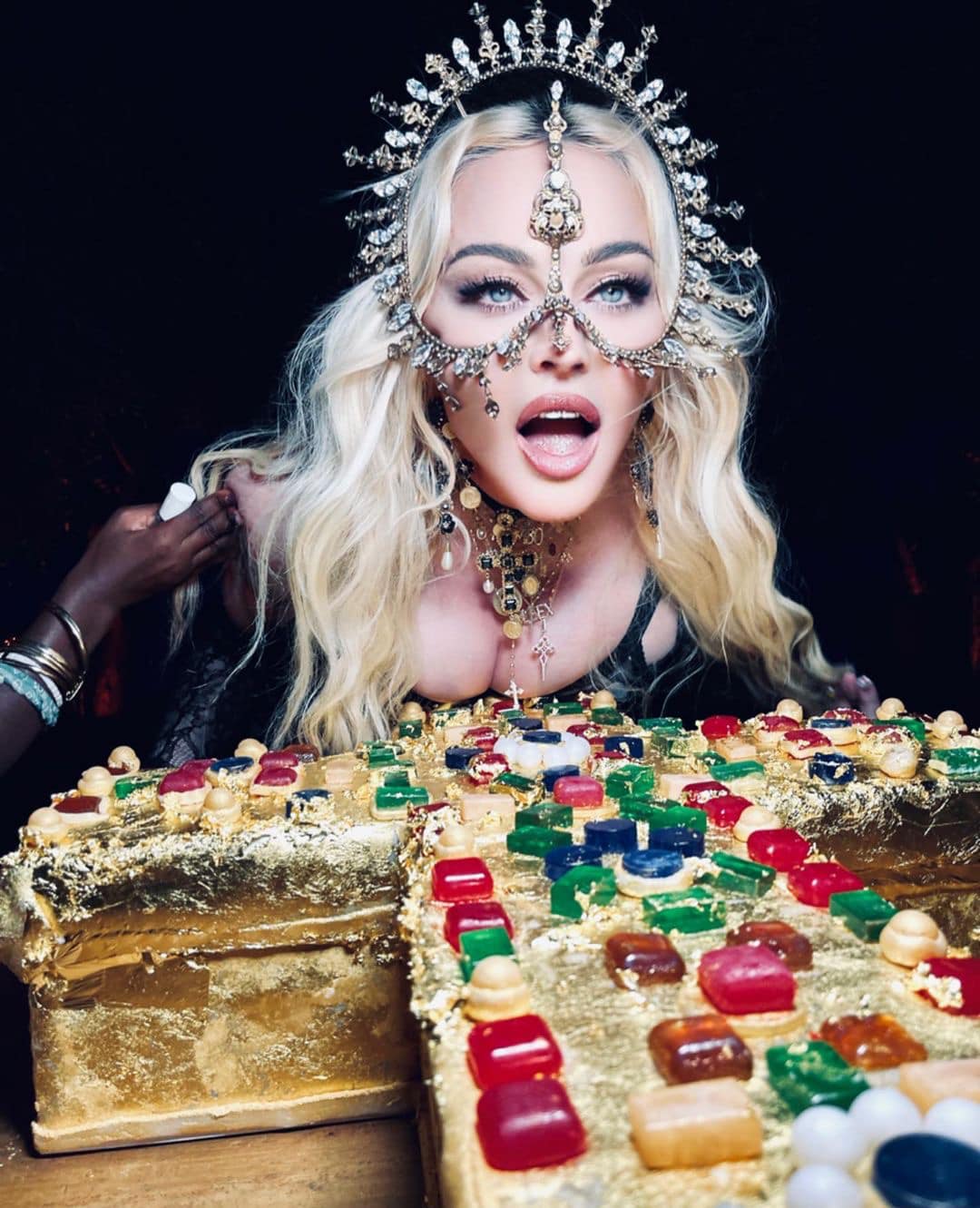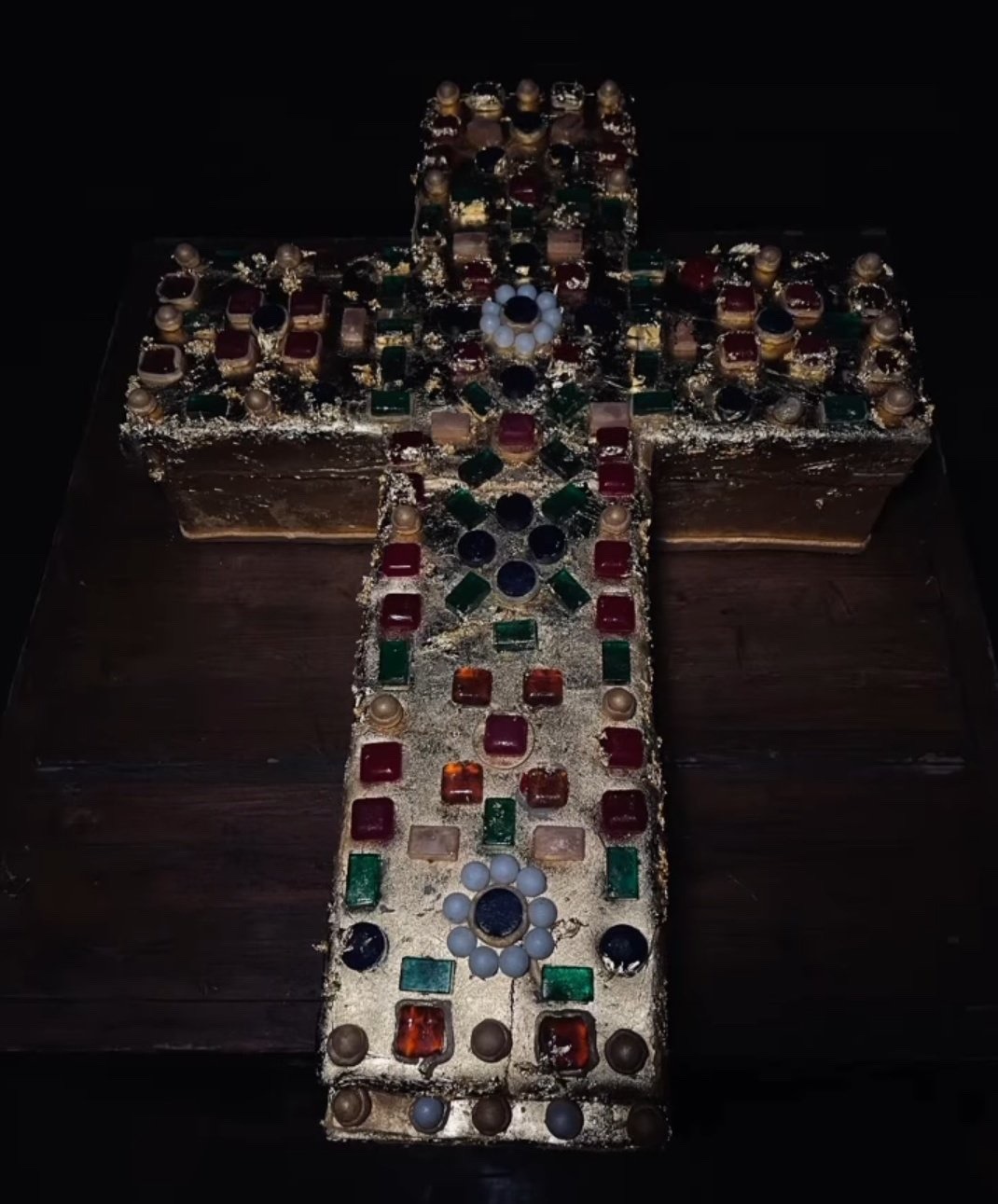 Madonna a Ahlamalik spolu začali chodiť oveľa skôr a to vďaka jeho práci tanečníka. Zdá sa, že prvé stretnutie pohľadov prebehlo už počas Madonninho turné Rebel Heart , pričom neskôr ich vzťah zvážnel a dnes sú napriek značnému vekovému rozdielu (36 rokov) neoddeliteľný pár. Ahlamalik Williams má 27 rokov, iba o tri viac ako dcéra Lourdes Maria. Láske však určite niektoré veci nevadia a tanečník pôvodom zo Sacramenta, profesionálne narodený ako pouličný umelec, hneď ako vstúpil do speváčkinho srdca, už ho viac neopustil.
"Nemohla som si predstaviť lepšieho človeka, s ktorým by som strávila karanténu," napísala Madonna v apríli 2020 a na instagrame zverejnila fotografiu, s ktorou vzťah v skutočnosti dala vedieť. A dnes títo dvaja nemôžu byť od seba. Choreograf spolupracoval aj na tour madoninho najnovšieho albumu Madame X.
Odprevadil ju do Talianska a spoločne so všetkou veselou skupinou okolo seba svojej láske zaspieval "Všetko najlepšie k narodeninám". Príbehy zverejnené na Instagrame odhaľujú dlhý hlučný stôl, svetlá a motto zvolené pri tejto príležitosti: "Mambove narodeniny". Medzi klišé o Taliansku sa Madonne opäť podarilo dostať na titulky novín. Koniec koncov, je to dievča všetkých čias, len o niečo staršia.
ŠPECIÁLNY VÝLET
Oslavy sa začali zážitkom z veteránu, speváčka hitu Hung Up sa viezla do Puglie v Auto Classica s priateľom Ahlamalikom a narodeninoví hostia na iných veteránoch. Tanečník a choreograf Ahlamalik pri návrate do talianskej a stredomorskej reštaurácie Casa San Giacomo vyzeral popovou hviezdou očarený.
Casa San Giacomo je miesto, kde sa odohral aj zvyšok večera a z Madonninho videa to vyzeralo, akoby to bola noc na zapamätanie. Madonna viedla svoj narodeninový gang pri oslavách s tamburínami, keď spievali a tancovali okolo stola. Priateľ kričal "Kráľovná narodenín!", pričom skupina tlieskala a jasala. Večer bol jednoducho plný zábavy.
Zdá sa, že nápoje tiekli prúdom, pretože sa všetci zhromaždili, aby oslávili narodeniny ikonickej popovej hviezdy. The Material Girl vyzerala úchvatne s klenotmi pokrývajúcimi tvár, keď sa zjavila v dlhých blond vlasoch uhladených na cestičku na sebe mala hlboké šaty so sieťovanými pančuškami a topánkami Mary Jane s vrstveným náhrdelníkom.
Oslava kráľovnej popu trvala niekoľko dní, pričom v stredu 18.augusta 2021 sa Američanka podelila so svojimi sledovateľmi na sociálnych sieťach o rôzne fotografie a videá, na ktorých môžete vidieť miesto, prostredie a spoločnosť.
63 -ročná Madonna dala fanúšikom možnosť pozrieť sa na jej živé oslavy narodenín vo štvrtok 19. augusta 2021, keď túto príležitosť označila na instagrame svojou "famigliou" . Speváčka hitu Like a Virgin sa podelila aj o čiernobielu snímku svojej najstaršej dcéry Lourdes, ktorá pózovala pre maminu fotografiu so sexi strihanými minišatami, mini kabelkou ozdobenou flitrami a vlasmi upravenými do vrkočov v štýle Y2K.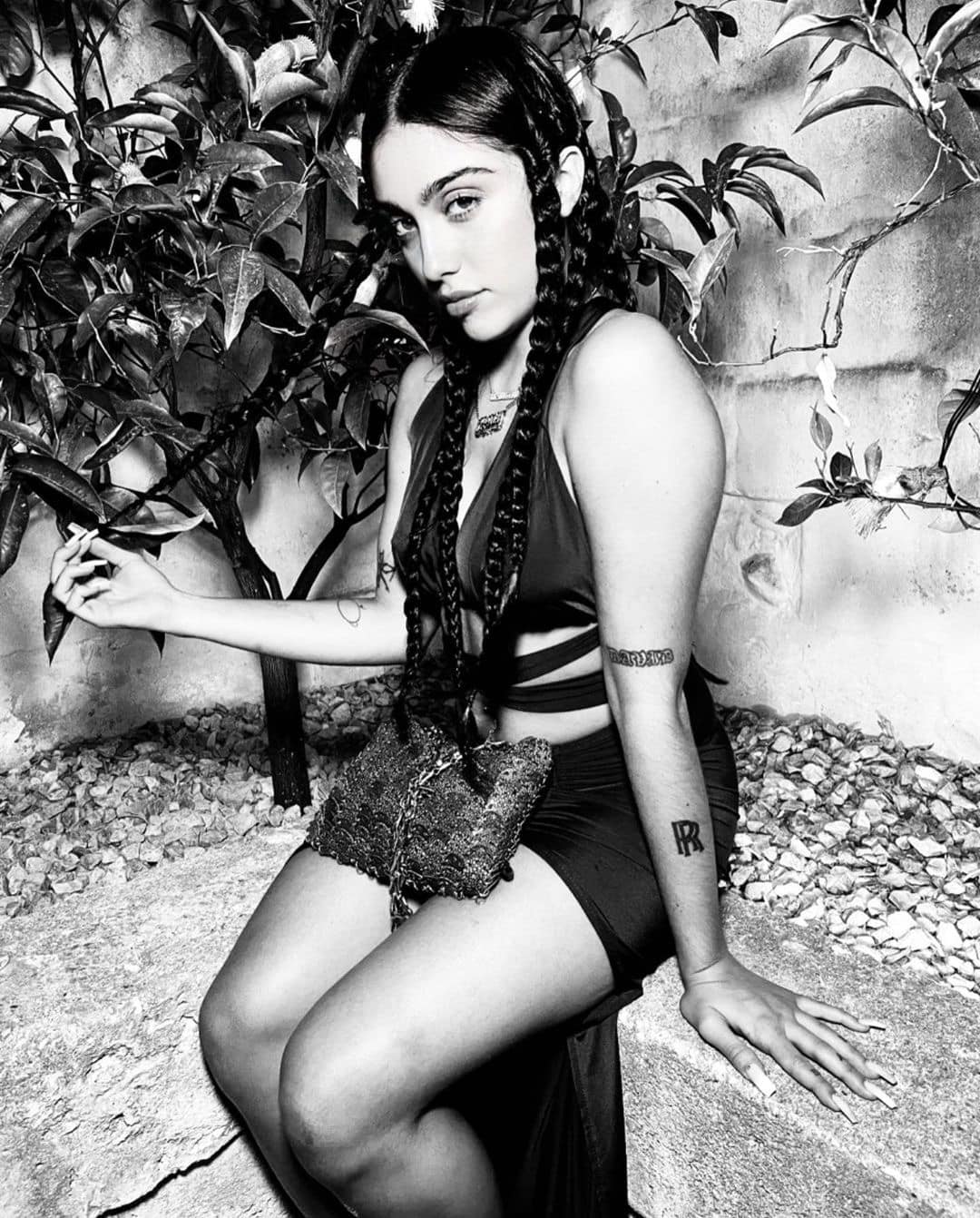 Madonnina najstaršia dcéra Lourdes, o ktorú sa delí s Carlosom Leonom, osobným trénerom, sa zmenila na herečku. Nedávno bola uvedená v septembrovom vydaní Vogue. Obálka bola predstavená ako najrozmanitejšia v časopise na tému "Nové začiatky". V čísle krásna brunetka odhalila, že si vysokú školu zaplatila sama a že žije v severnej časti v Bushwicku v New Yorku.
MADONNA – NARODENINOVÉ DARČEKY
Pred zvečnenými darčekmi popová hviezda zdieľala niekoľko selfie fotografií sprevádzaných frázou "Narodeniny sú časom na zamyslenie ……… .., …… vďačnosti ……… a sebaanalýzu ."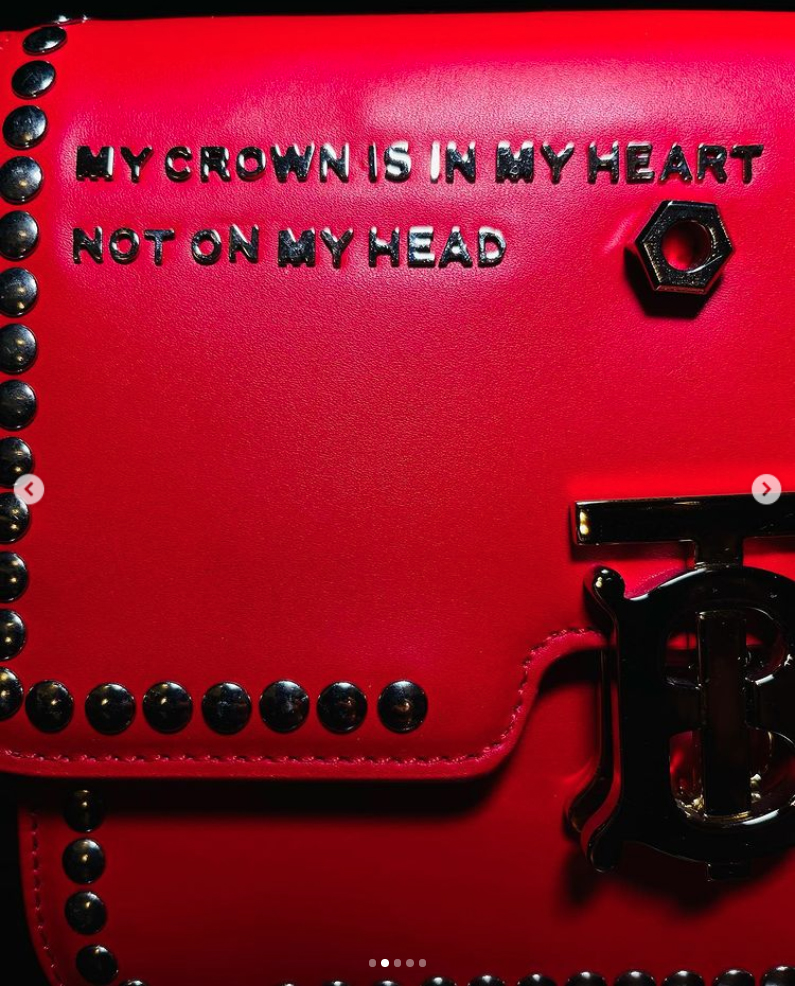 "Otváranie darčekov k narodeninám ………… .. ? ? ? ?," popisovala príspevok Madonna. Pred zábermi, ktoré zverejnila 16. augusta 2021 na jej 63. narodeniny, sa Madonna podelila o niekoľko fotografií zobrazujúcich darčeky, ktoré dostala. Slamený klobúk s nápisom "Ahoj chlapci", veľa kvetov (červené a ružové ruže) a kabelku s hrotmi a nápisom "Moja koruna je v mojom srdci, nie na hlave".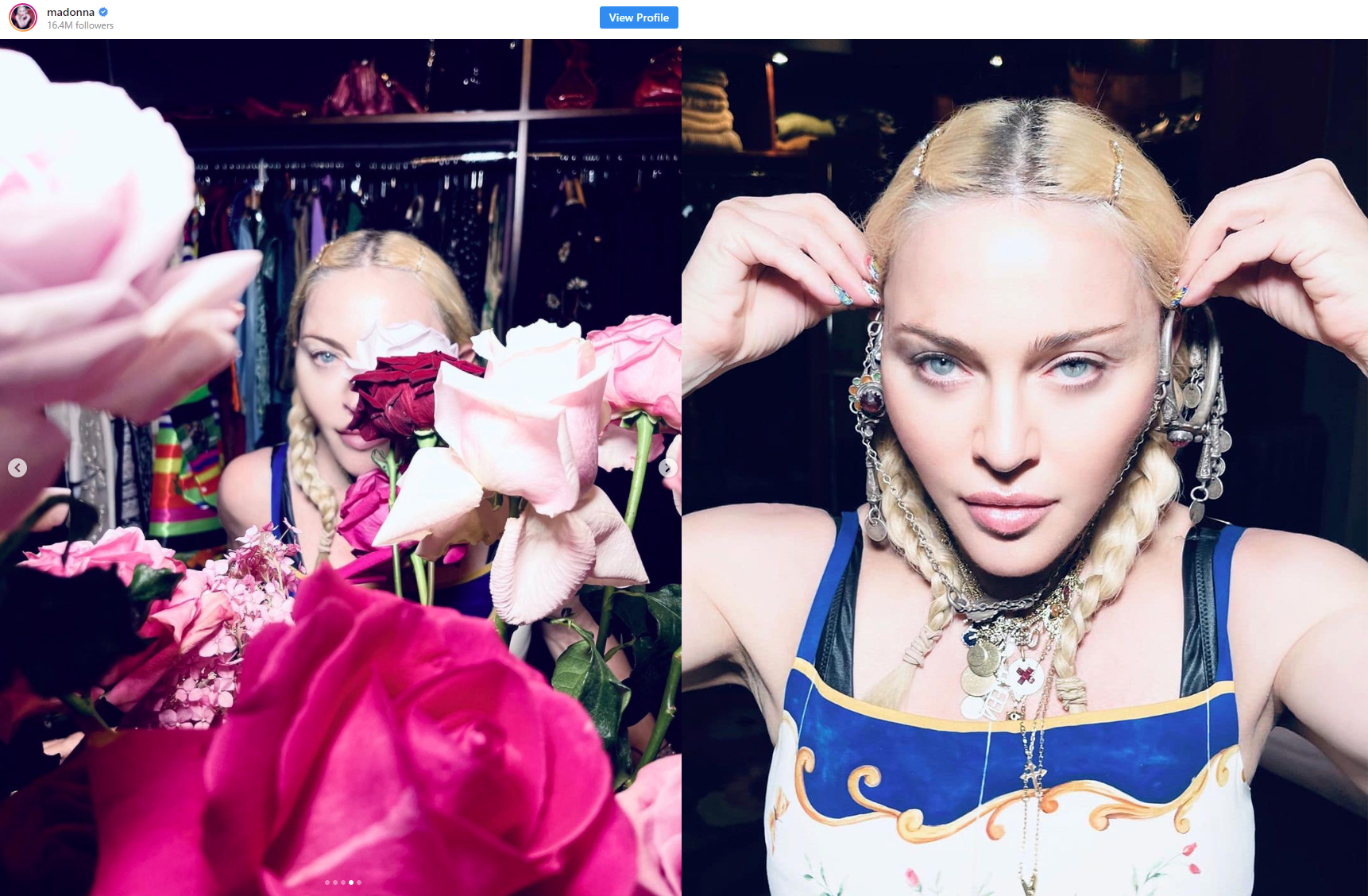 Popová ikona začiatkom leta oslávila ďalšie rodinné narodeniny. Speváčka ešte v júni zdokumentovala výlet do Traverse City v Michigane, kde vzala svoju rodinu, aby si v jeho domácej vinici pripomenula okrúhle 90. narodeniny svojho otca Silvia Cicconeho.
Po fotografiách svojich narodenín, prijatých darčekov a pár záberov so svojimi deťmi a partnerom sa Madonna podelila o video o najkrajších dňoch a chvíľach strávených v Borgno Egnazia a v Puglii.
Na ostatných záberoch je vylepšená Madonna vo farebných tesných šatách spolu s herečkou Debi Mazar.
Madonna objala herečku Debi Mazarovú, ktorá je známa predovšetkým z filmu Goodfellas.
ČAKANIE NA DOKUMENT "MADAME X"
Medzitým a všetkými speváčkinmi aktivitami sa stupňuje čakanie na dokument "Madame X" s natáčaním koncertov. V Taliansku bude k dispozícii v októbri 2021 na Mtv. O svojom projekte speváčka hovorí tieto slová:
"Zdieľať svoju víziu so všetkými fanúšikmi na celom svete bolo pre mňa veľmi dôležité. Príležitosť dostať všade svoje posolstvo a ukázať bezkonkurenčné umelecké schopnosti všetkých zúčastnených ešte širšiemu publiku, obzvlášť v čase, keď je hudba životne dôležitá a pripomína nám posvätné puto našej ľudskosti. "
Oslavy Madonniných narodením v Talianskej Puglii trvali niekoľko dní. V pondelok 16. augusta 2021 mala speváčka 63 rokov, ale Madonna ešte vo štvrtok 19. augusta 2021 odkázala svojim 16,4 miliónom sledovateľov na Instagrame, že oslavy zďaleka nekončia. Na jej profil postupne popridávala časti videí zo zábavného večera v Taliansku. Popová kráľovná vyzerala po celý čas v dobrej nálade, pričom vystriedala niekoľko outfitov.
Ďalším zo zaujímavých boli tmavomodré volánové šaty, ku ktorým nechýbal červený rúž na jej dokonalo zmenenej vynovenej vizáži.
obrázky: © Madonna instagram
Sledujte Facebook stránku: Mya Mirell Fashionista a Instagram: mya_mirell .