Najkrajšie letné fotky a módny štýl ikonickej Marilyn Monroe – leto v štýle MM

Ak existuje jedna štýlová ikona, ktorá dokáže urobiť retro plavky, veľké slnečné klobúky a slnečné okuliare s mačacími očami očarujúce, je to Marilyn Monroe. Hviezda strieborného plátna a definícia sex bomby Marilyn Monroe, je dokonalou múzou pre náš letný šatník.
Bez ohľadu na to, aký štýl uprednostňujete, vychutnajte si fotografie a nechajte Marilyn, aby vás inšpirovala k tomu, aby ste zažili to najsexi leto!
MARILYN MONROE – PLAVKOVÁ KRÁSKA V HĽADÁČIKU FOTOGRAFOV
Narodila sa 1.júna 1926 v slnečnom Los Angeles pod menom Norma Jeane Mortenson. Pekné dievča s očarujúcim úsmevom, ktoré sa koncom 40. rokov postupne preslávilo až magnetickou krásou sa o dvadsať rokov neskôr premenovalo na ikonickú Marilyn Monroe.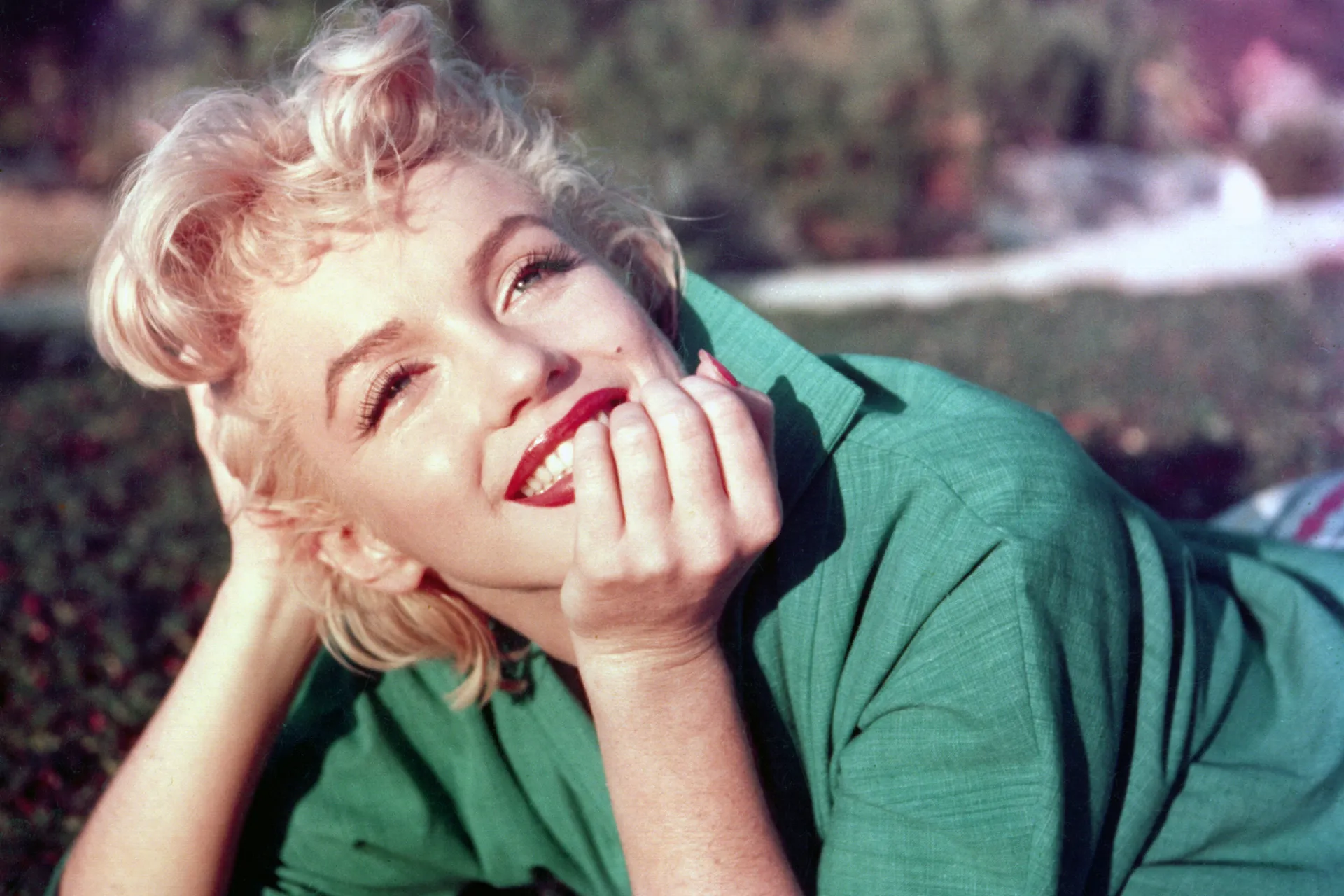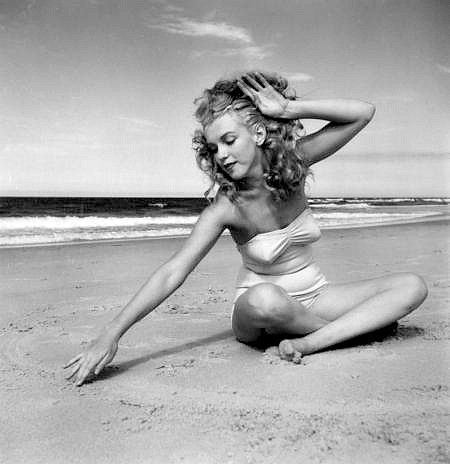 Od prvých dní svojej kariéry pózovala Marilyn Monroe pred fotoaparátom v plavkách.
Vtedy 19-ročná brunetka s menom Norma Jean Mortenson milovala Jean Harlow a snívala o tom, že z náročného detstva unikne a stane sa modelkou. V snahe to urobiť, požiadala o pomoc mnohých mladých a dychtivých fotografov, ktorí tak chceli naštartovať aj svoju vlastnú kariéru. Jej prvé fotenie s kalifornským fotografom Joe Jasgurom bolo začiatkom dlhého milostného vzťahu s fotoaparátom. Nasledovali ďalší vrátane Miltona Greena, Cecila Beatona, Berta Sterna a dlhého zoznamu ďalších skvelých fotografov, ktorých kariéry sa sústreďovali okolo ich práce s Marilyn. Z niekoľkých týchto vzťahov nakoniec vyvstali ikonické fotografie, ktoré poznáme dnes.
Všetci veľmi rýchlo zistili, že Marilyn je prirodzená krása zrodená pre fotografovanie. Kamera ju milovala a ten pocit bol obojstranný. Marilyn sa pred kamerou cítila veľmi bezprostredne a bezpečne. Pred kamerou a fotoaparátom dokázala vytvoriť postavu, ktorá bola plne pod jej kontrolou.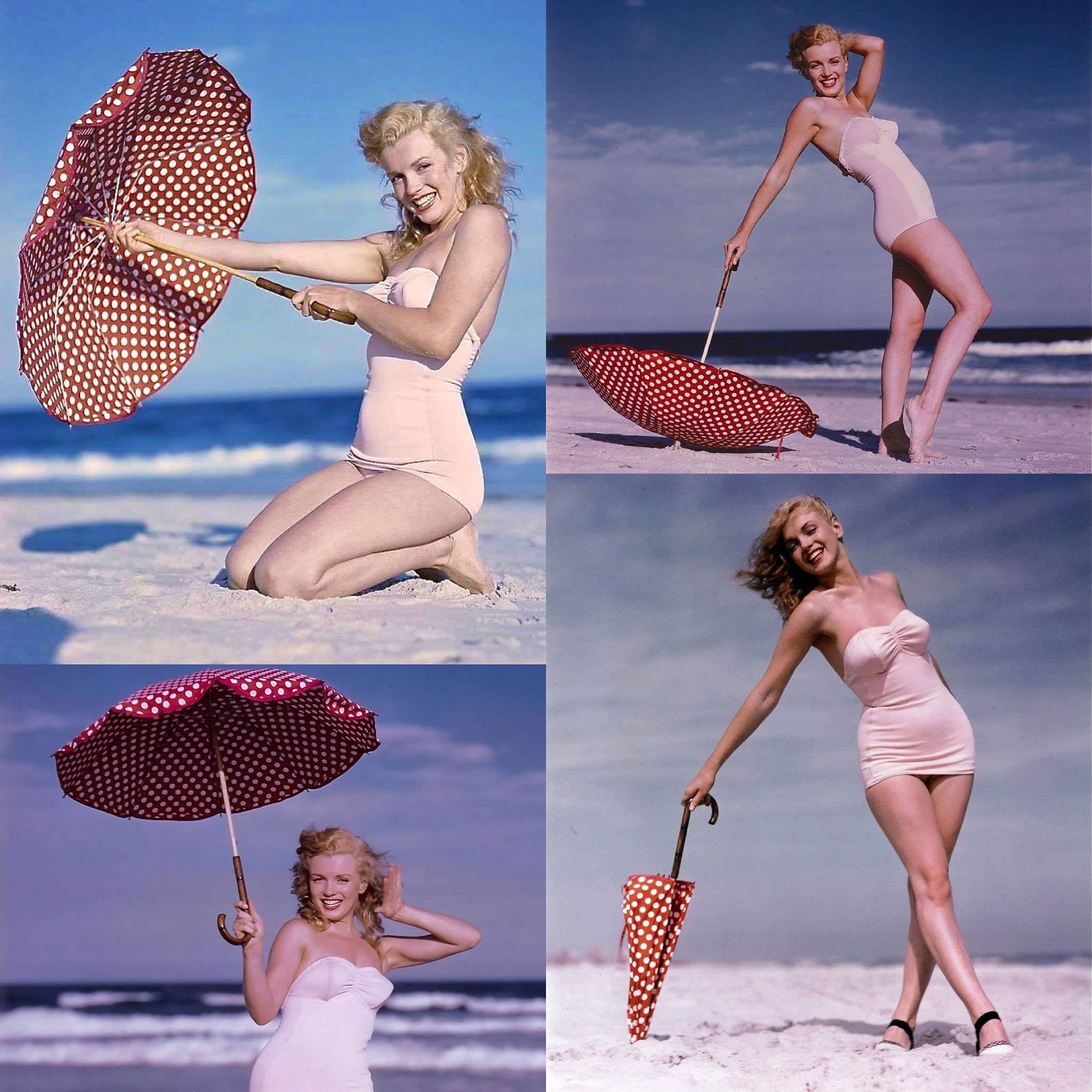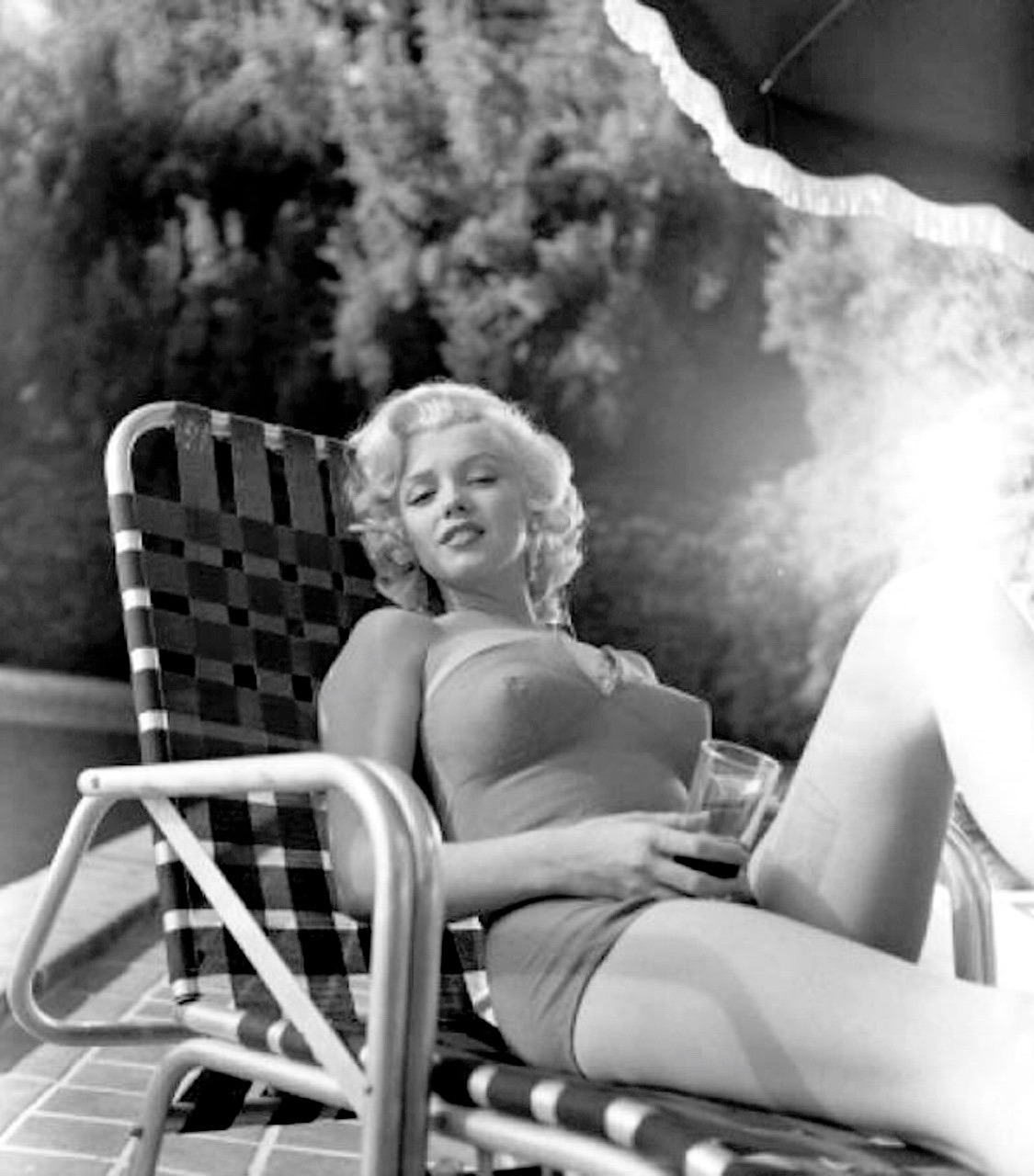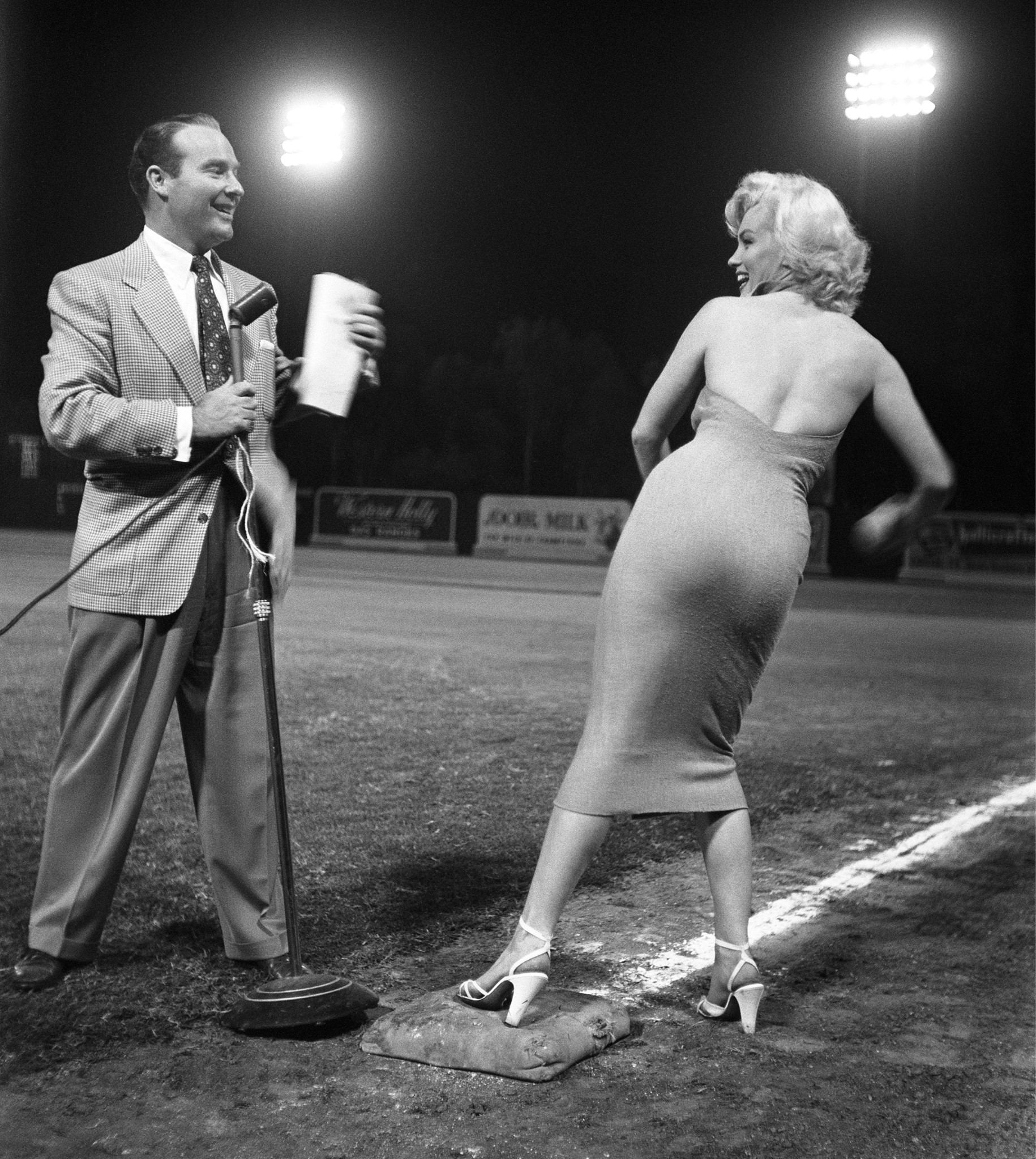 Ako vidno na fotografiách, naučila sa, čo funguje, ako sa predať a jej osobnosť sa vyvíjala. Od vlasov a make-upu až po jej postavu.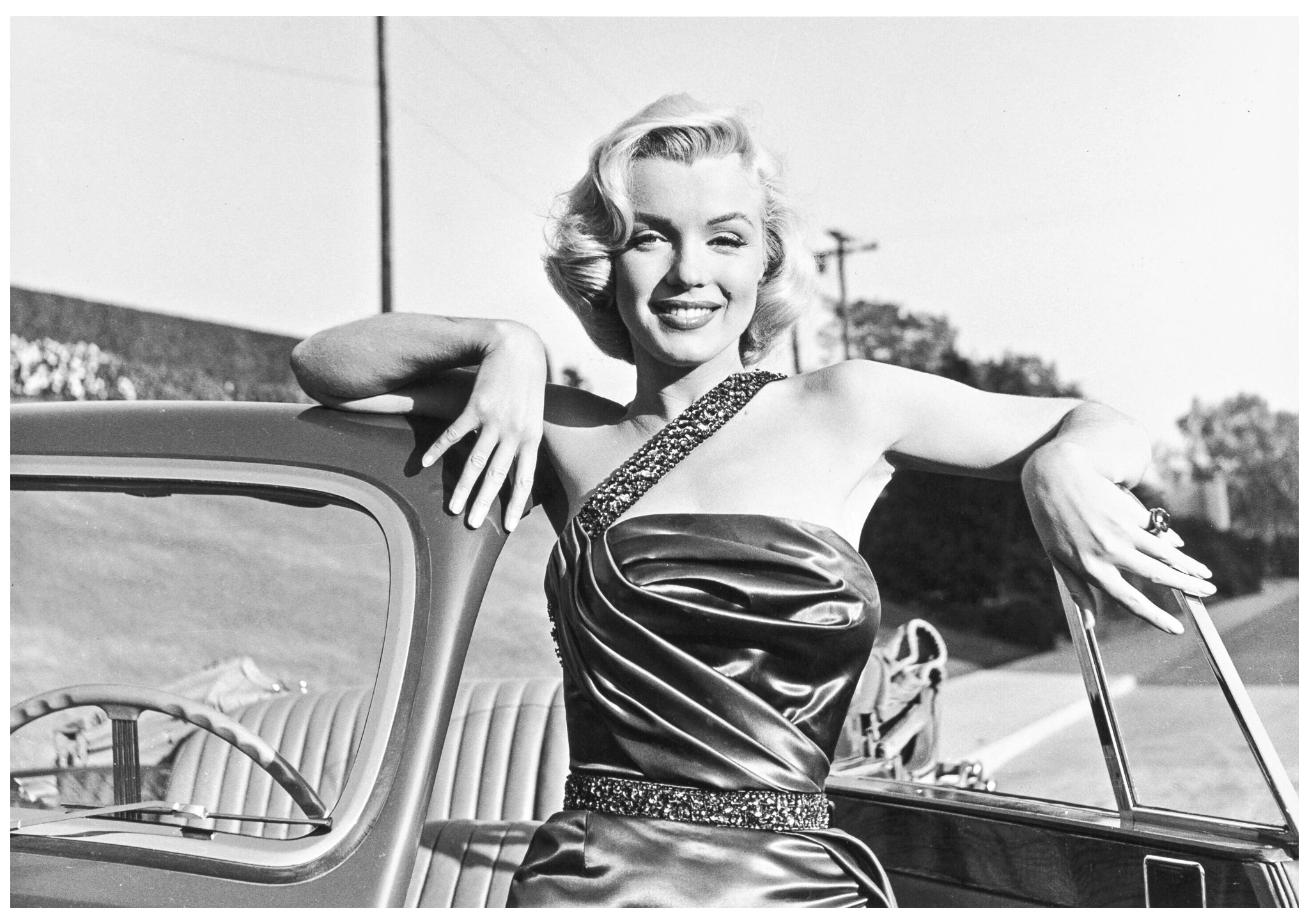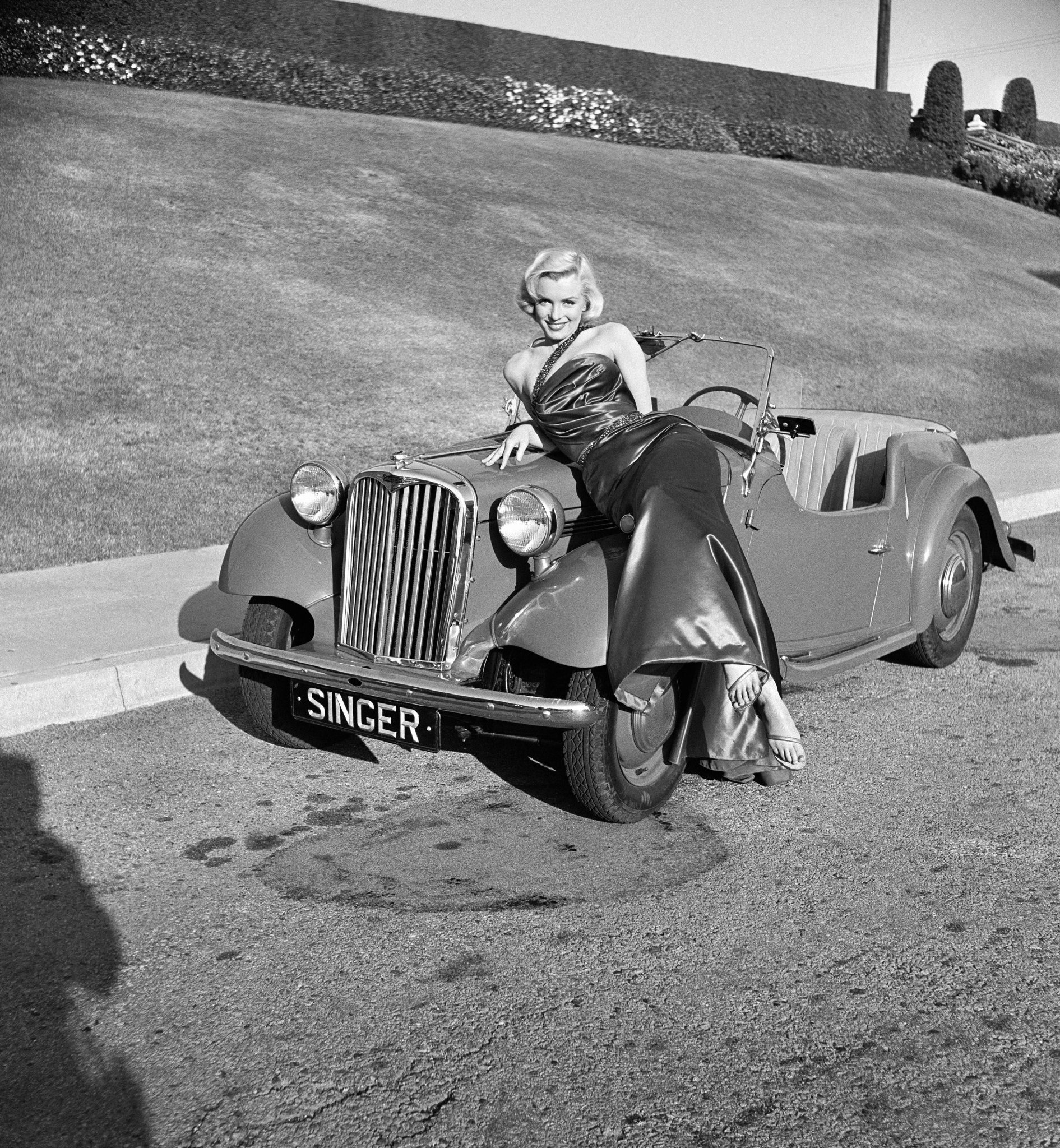 Správy hovoria, že jej váha počas kariéry kolísala asi o 9 kíl – kdekoľvek medzi 54 až 63 kilogramami . Avšak nikdy to neovplyvnilo jej sebavedomie pred kamerou. Marilyn chápala všetky svoje prednosti a intuitívne vedela ako pózovať pred fotoaparátom. Každá žena si to musí všimnúť.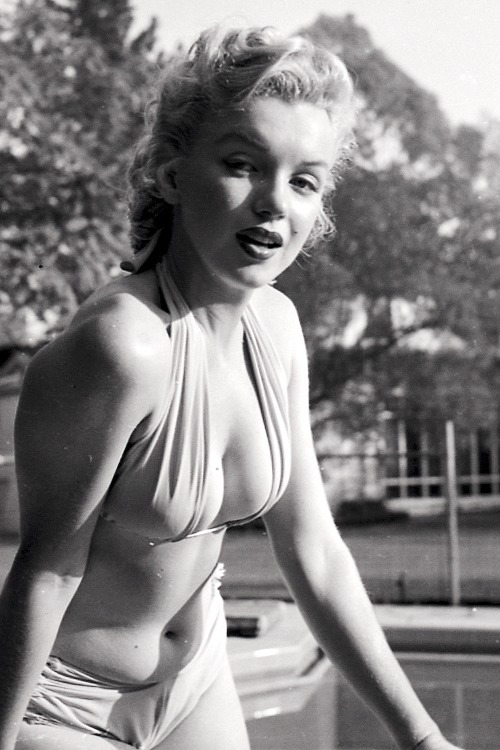 Marilyn Monroe začala kombinovať remienkové podpätky na platforme s plavkami, aby pridala výšku.
MÓDA S MARILYN MONROE
Filmová a módna ikona Marilyn Monroe bola v priebehu svojej závratnej kariéry a búrlivého života zachytená najväčšími fotografmi na famóznych a intímnych záberoch. Pozrite si vzácne fotografie ďalšej ikonickej hviezdy pod slnkom v Los Angeles, kde debutovala v modelingu ako mladá, ambiciózna ryšavá pin-up girl.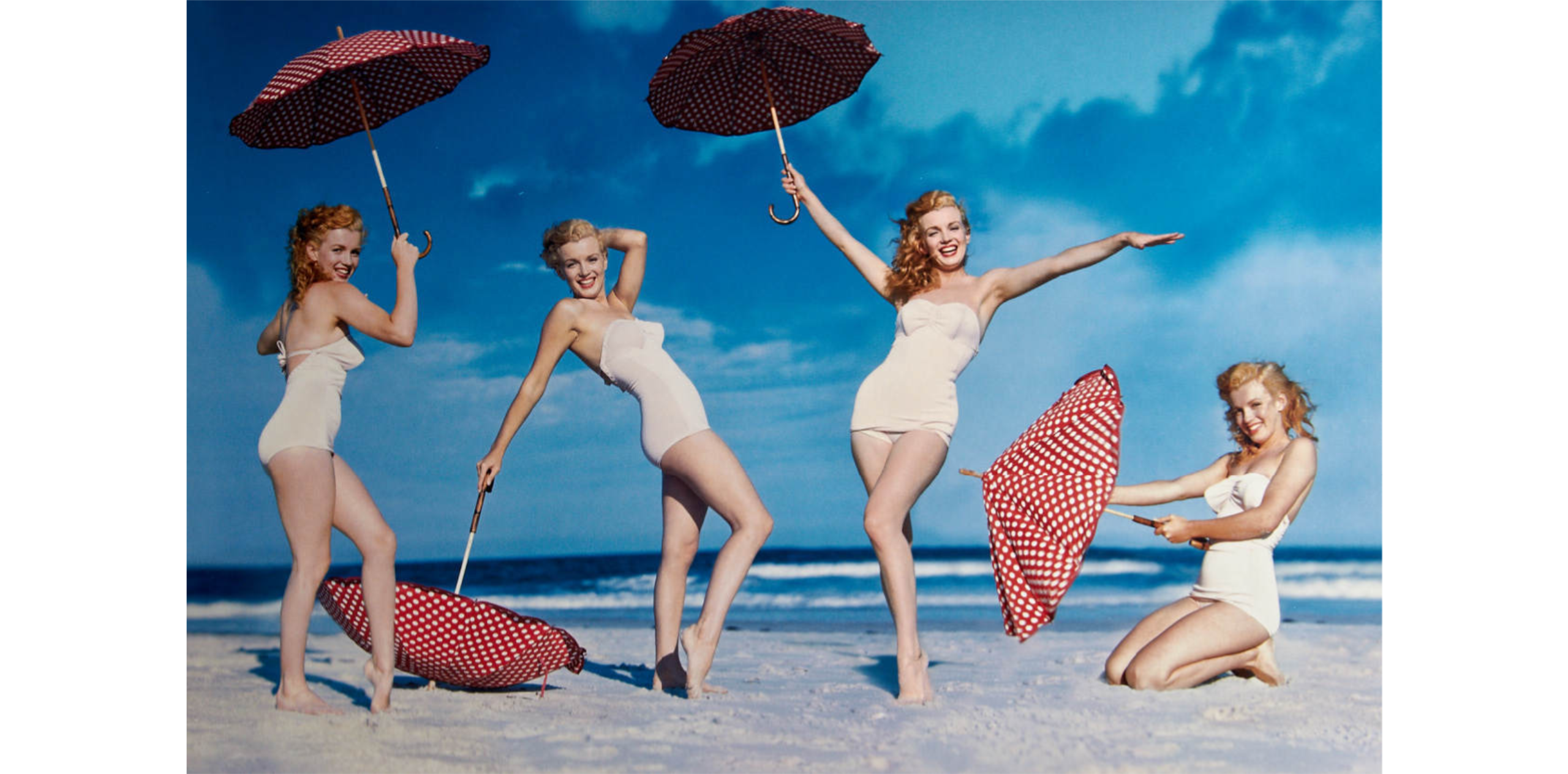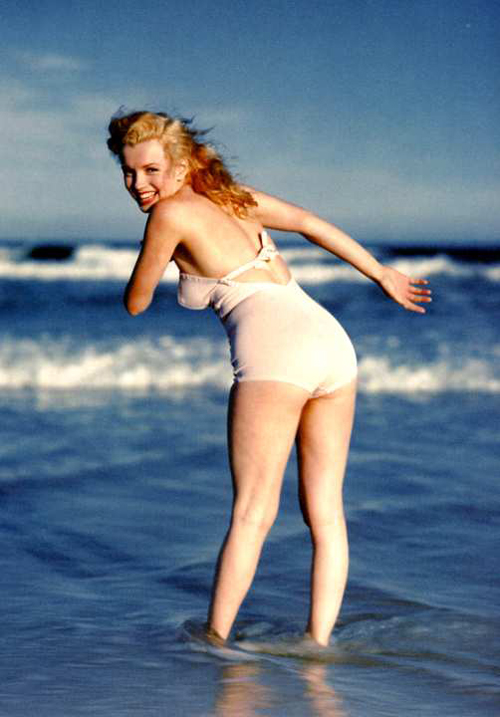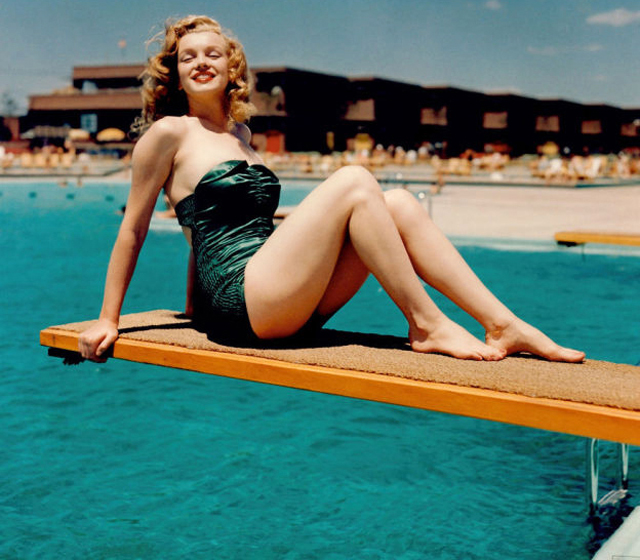 Naštartujte letnú vintage bombovú atmosféru s týmito módnymi kúskami inšpirovanými ikonou čias Marilyn Monroe.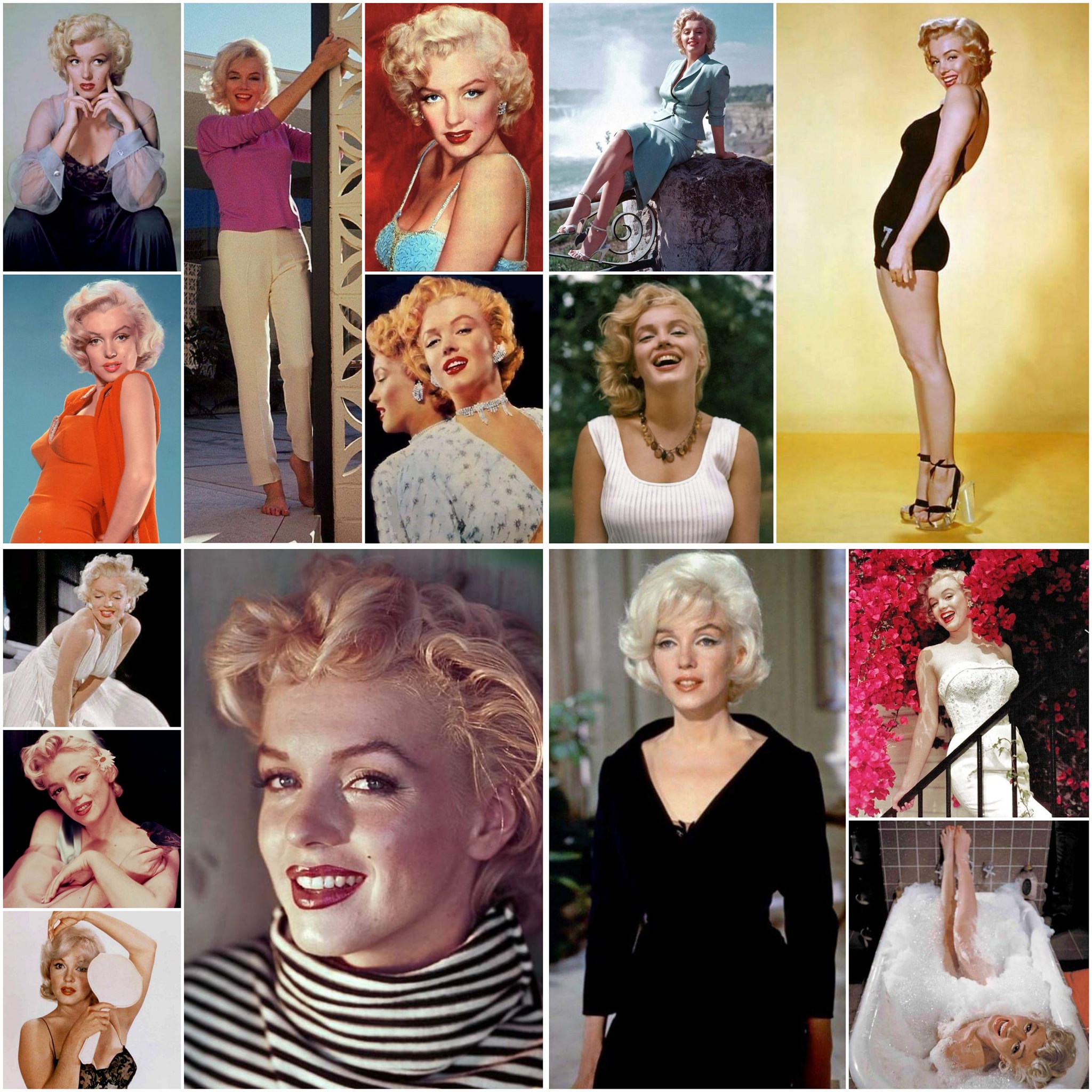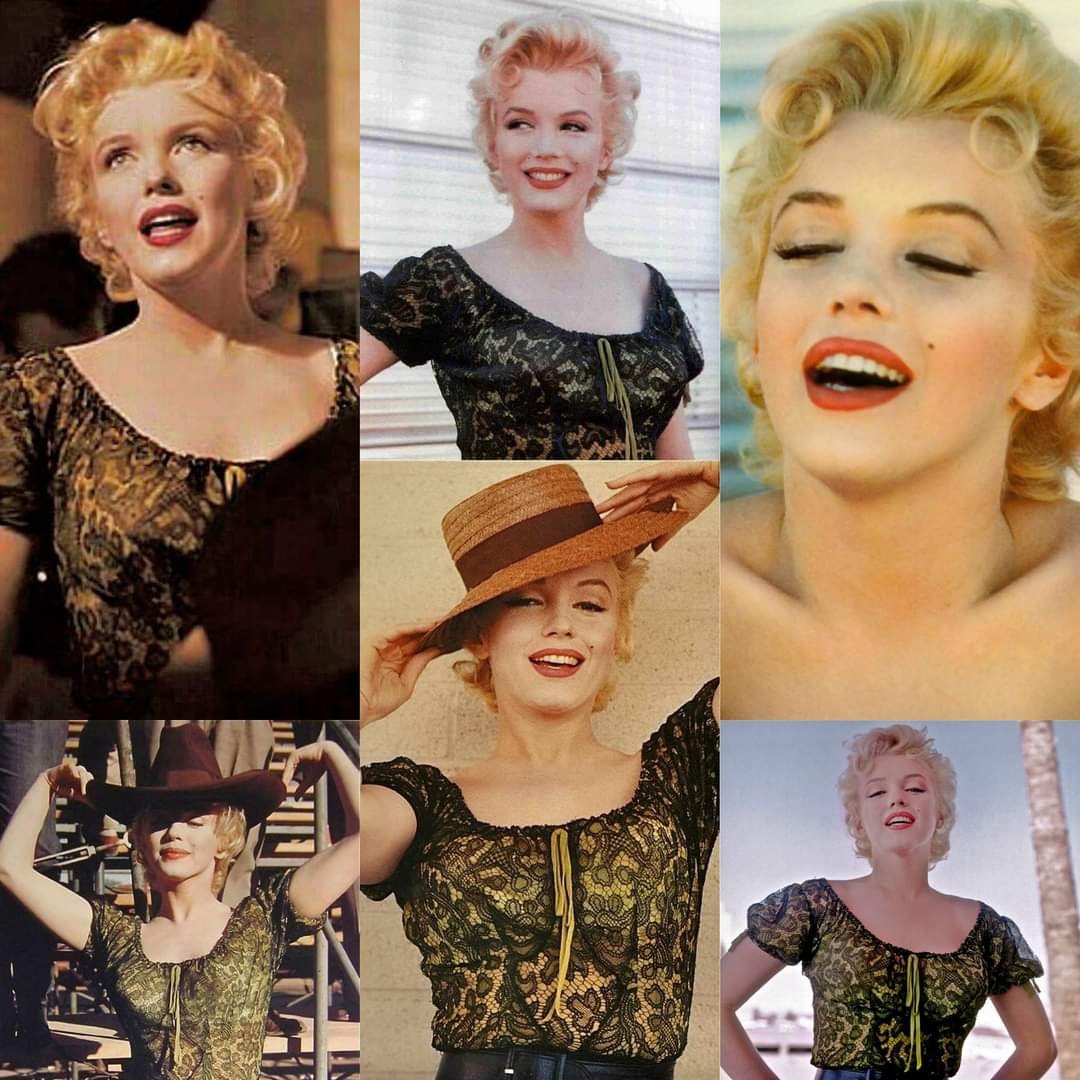 Čo sa týka módy, Marilyn Monroe bola najviac spájaná s jej akordeónom skladaných šat s výstrihom Travilla z filmu The Seven Year Itch a tzv. nahými na telo upnutými šatami od Jean Louisa, ktoré si obliekla na vystúpenie "Happy Birthday, Mr. President". V skutočnosti bola Monroe rovnako príťažlivá a sexi v rôznom oblečení.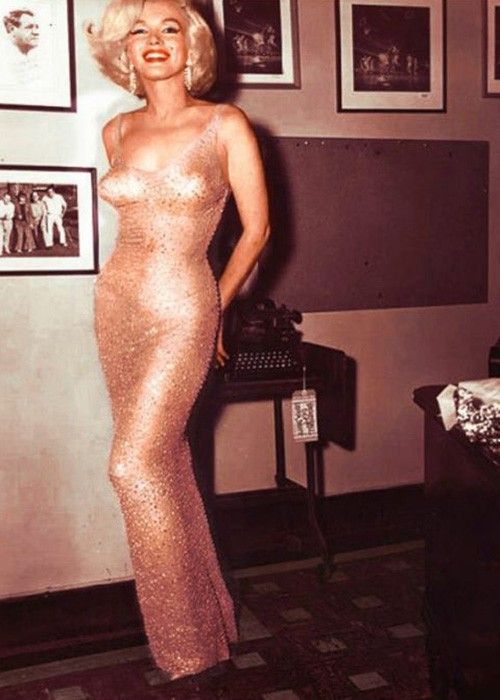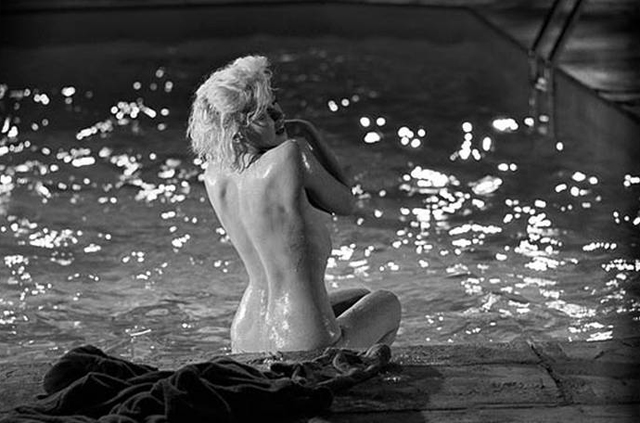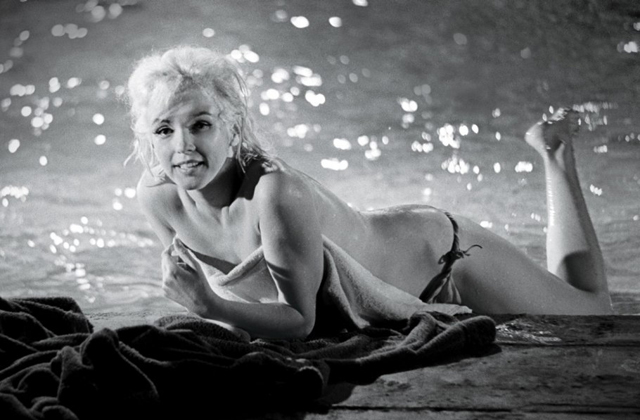 Herečka s výškou 152 cm ocenila výšku sandálov na platforme, spojila ich s bikinami a šortkami s vysokým pásom.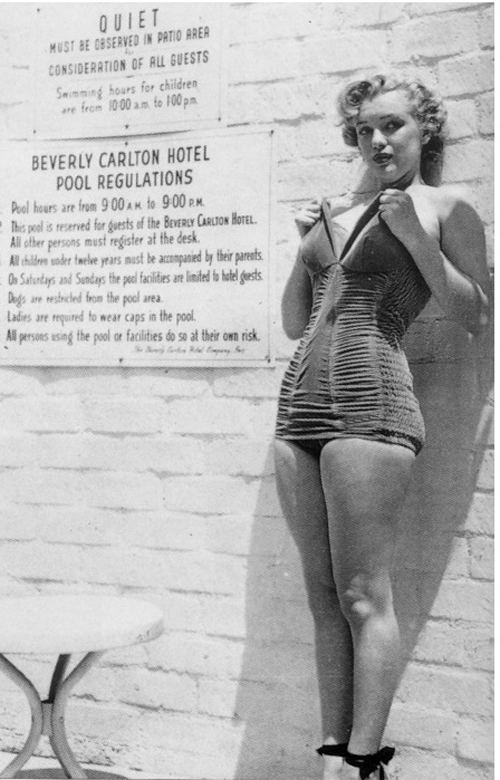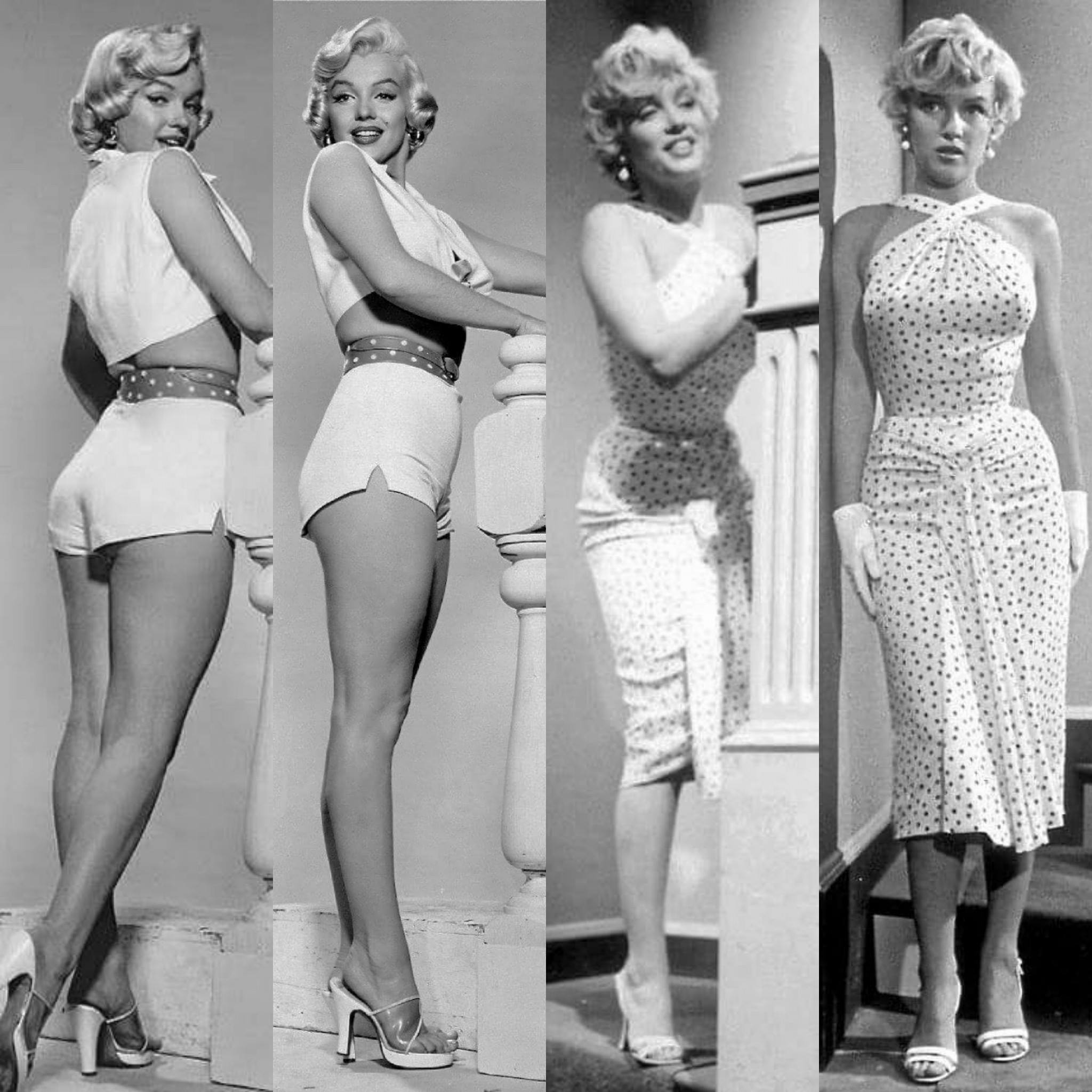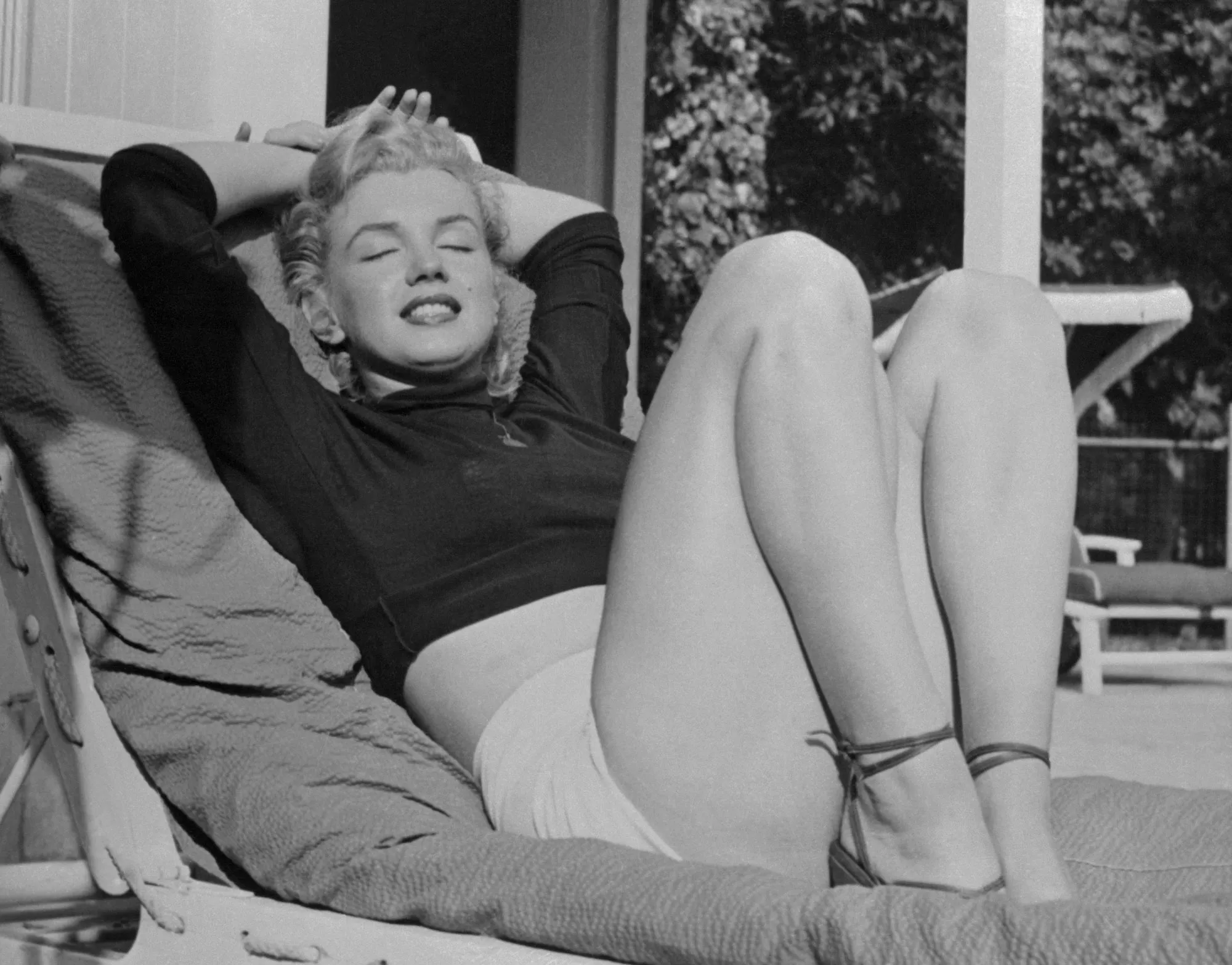 V jej repertoári nájdeme tak džínsy, nohavice ako pekné ženské letné šaty, ktoré zdôrazňovali jej pôvabnú krásu a jej nežnú zraniteľnosť.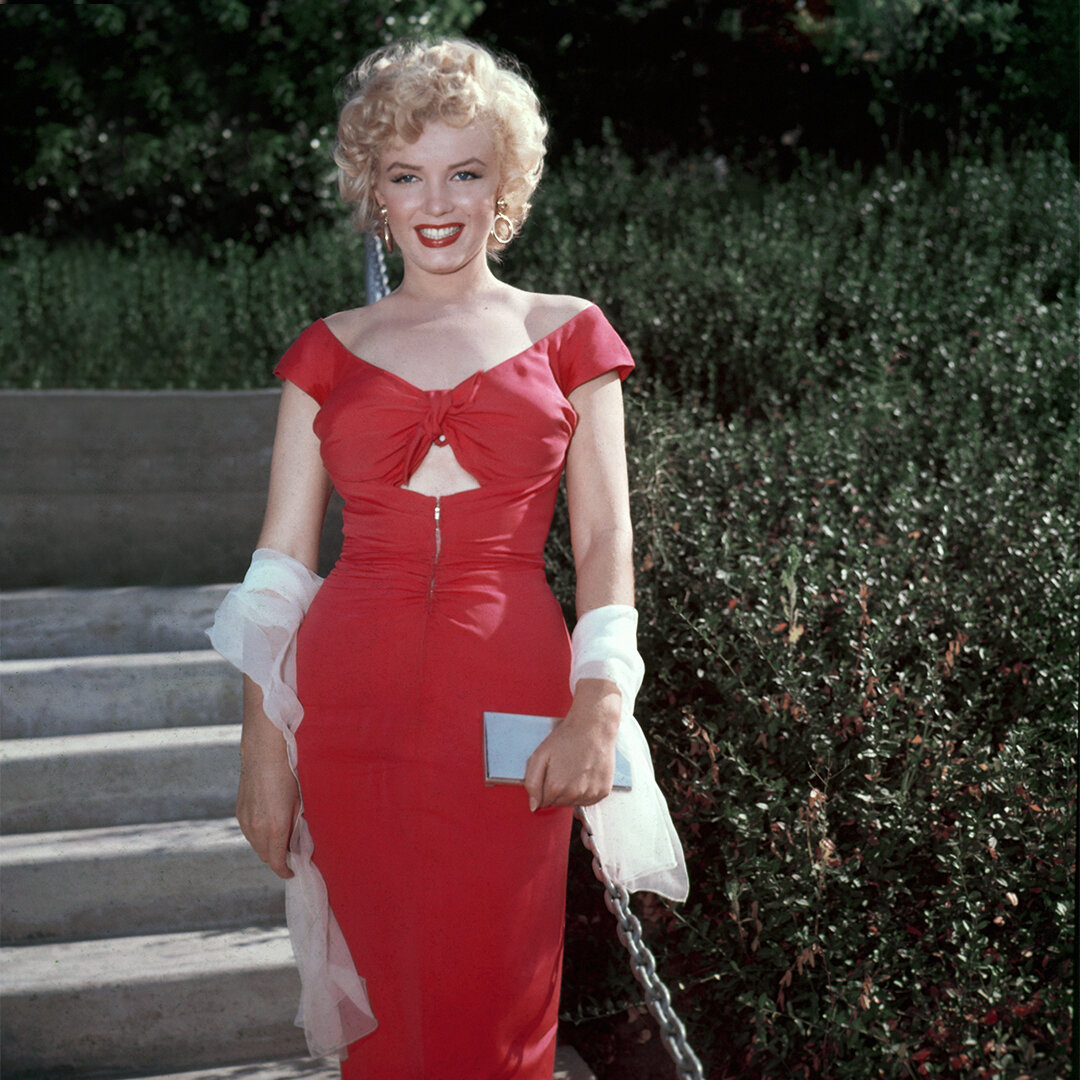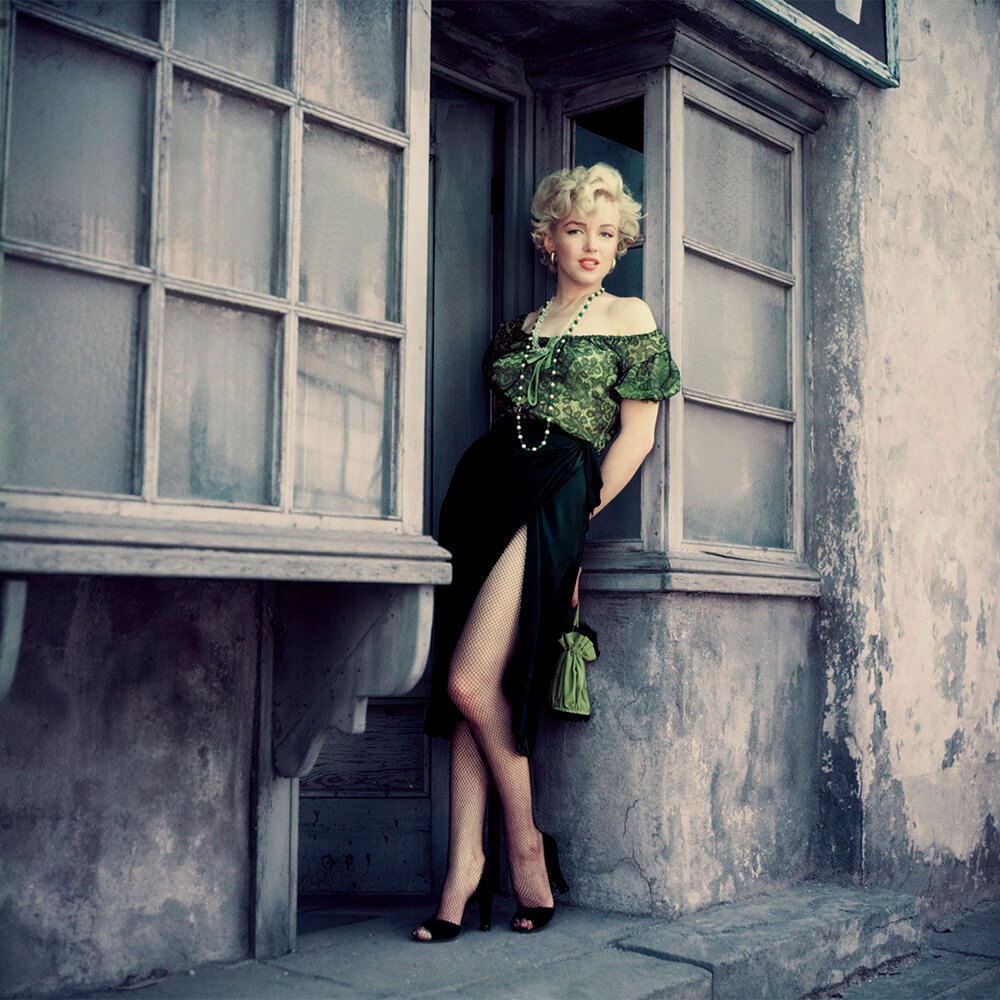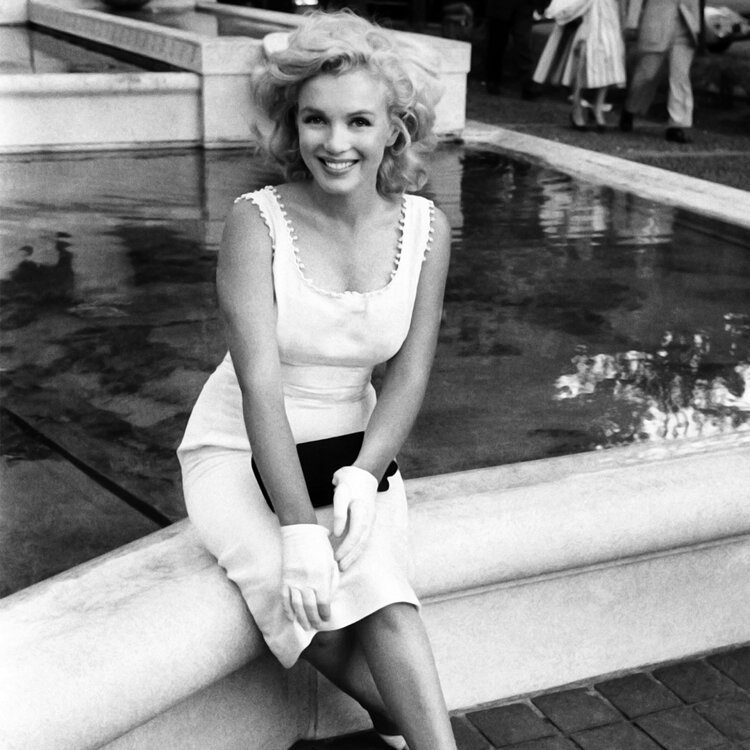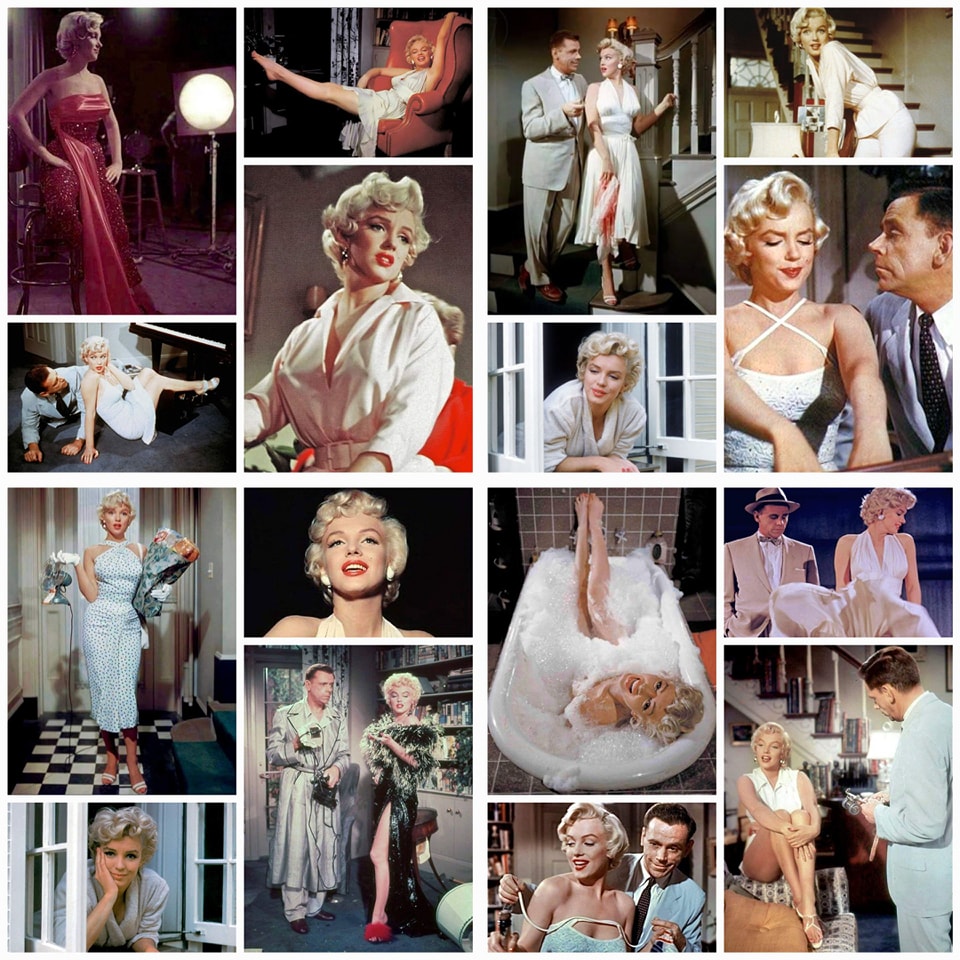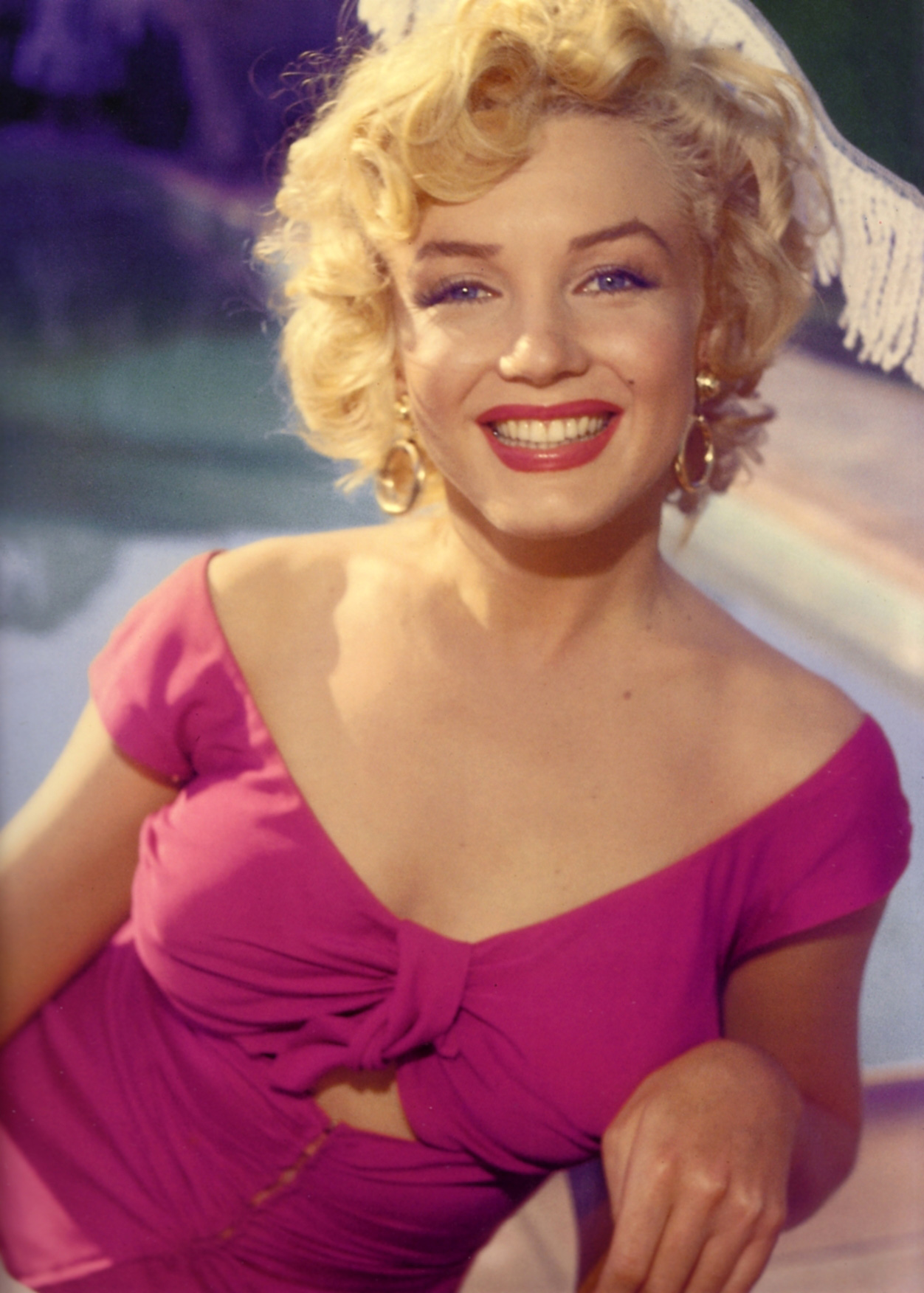 Pre fanúšičky bielych plaviek, v ktorých Marilyn vyzerá nádherne, nie je rozhodne neznáme, aký sexi môže jeden kus byť. Ak sa vám páčia podobné štýly (vo všetkých farbách), moderné klasiky nájdete aj v plavkách Popina, J. Crew, značky Victoria's Secret a Lands End. Ale keďže sa toto leto v móde naplno prejavuje retro trend, takmer každá značka teraz prináša svoje vlastné verzie. Určite sa aj v našich končinách nájde množstvo podobných kúskov.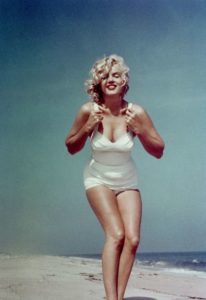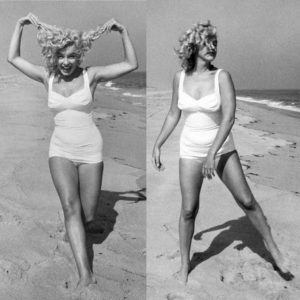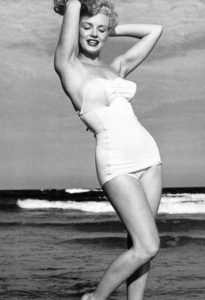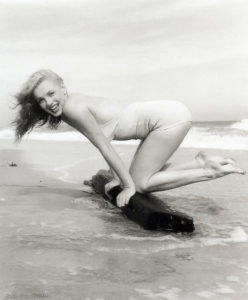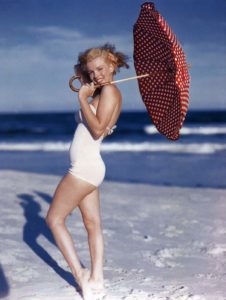 Biele plavky sú jednoducho nadčasové.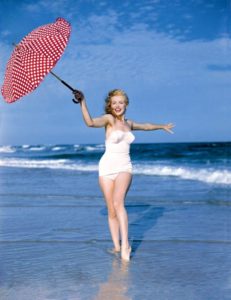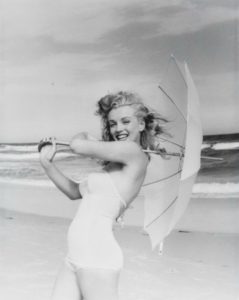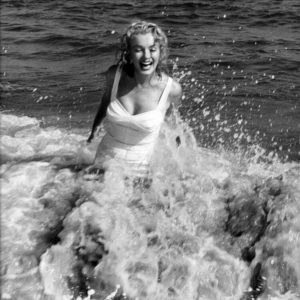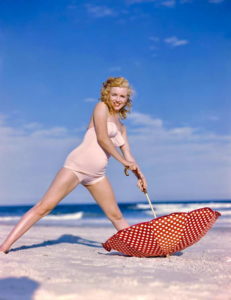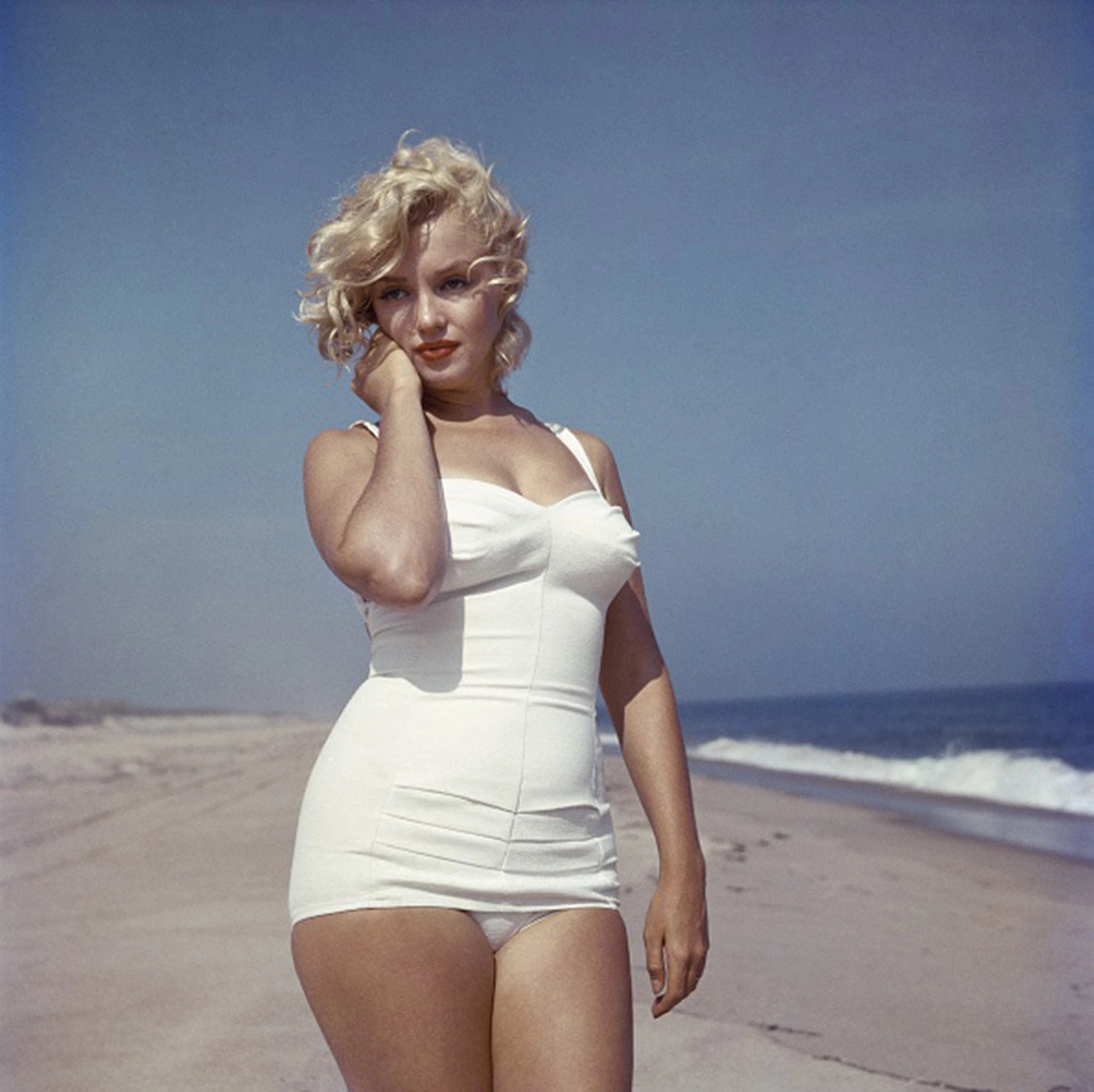 Tieto plavky sú ďalším meradlom toho, ako Marilyn zostáva v móde taká dôležitá a nezabudnuteľná a po celý čas v našich mysliach. Rovnako je milovaná mužmi aj ženami, jednoducho ikona.
obrázky: © getty image, pinterest, facebook fan stránka
Sledujte Facebook stránku: Mya Mirell Fashionista a Instagram: mya_mirell .