Met Gala 2021 – Najočarujúcejšie looky z červeného koberca, 13. september 2021
Met Gala 2021. Ďalšia veľká módna udalosť, ktorá sa zvyčajne koná prvý májový pondelok (ale tento rok bola odložená kvôli COVID-19), padla priamo doprostred mesiaca módy, kedy sa konajú svetové módne týždne.
Tohtoročná Met Gala odštartovala 13. septembra 2021 v Metropolitnom múzeu umenia v New Yorku. Slávnostné podujatie bolo oslavou najnovšej výstavy Costume Institute In America: "A Lexicon of Fashion", ktorej prvá časť s názvom "V Amerike" sa verejnosti otvára v kostýmovom centre Anny Wintour 18. septembra 2021. Costume Institute bude svoju prvú dvojdielnu výstavu na tému americká móda organizovať v rokoch 2021 a 2022. 5. mája 2022 v dobových miestnostiach amerického krídla otvorí film "V Amerike: Antologie módy". Obe predstavenia potrvajú do 5. septembra 2022.
Celebrity na červenom koberci predstavili tému amerického štýlu od honosných, hviezdami posiatych modelov, cez decentnejšie outfity, až po americké motívy. Červený koberec Met Gala má za sebou históriu vytvárania nezabudnuteľných outfitov ako bol napríklad Rihannin módny vzhľad pápeža Margiela z roku 2018.
Ohromujúce outfity červeného koberca hviezd predviedli aj tento rok osobnosti ako modelky Kendall Jenner, Gigi Hadid, speváci Billie Eilish, Rihanna, Jennifer Lopez a herci a gymnastka Simone Biles. Po známych mestských schodoch kráčalo veľa ďalších hollywoodskych hviezd. Pozrite si najzaujímavejšie outfity z červeného koberca :
BILLIE EILISH – OSCAR DE LA RENTA
Mladá americká speváčka, známa pre jej športový voľný štýl sa ukázala v netradičnom a okúzľujúcom modeli šiat z dielne Oscar de la Renta okrášlenom šperkami Cartier jewelry.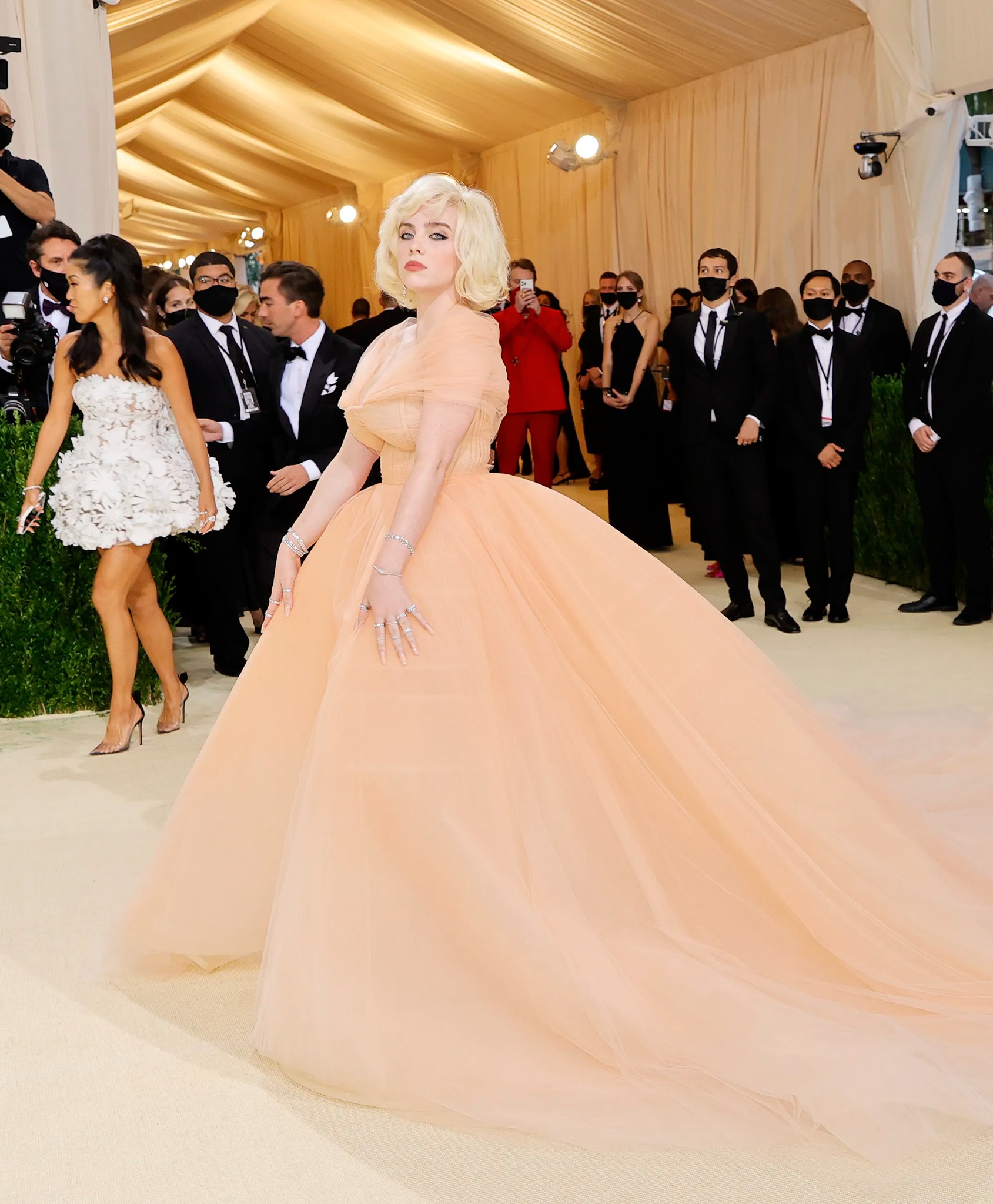 KAIA GERBER – OSCAR DE LA RENTA
Dcéra topmodelky Cindy Crawford, aktuáne jedna z najžiadanejších svetových modeliek, Kaia Gerber sa predviedla taktiež v elegantnom modeli Oscar de la Renta.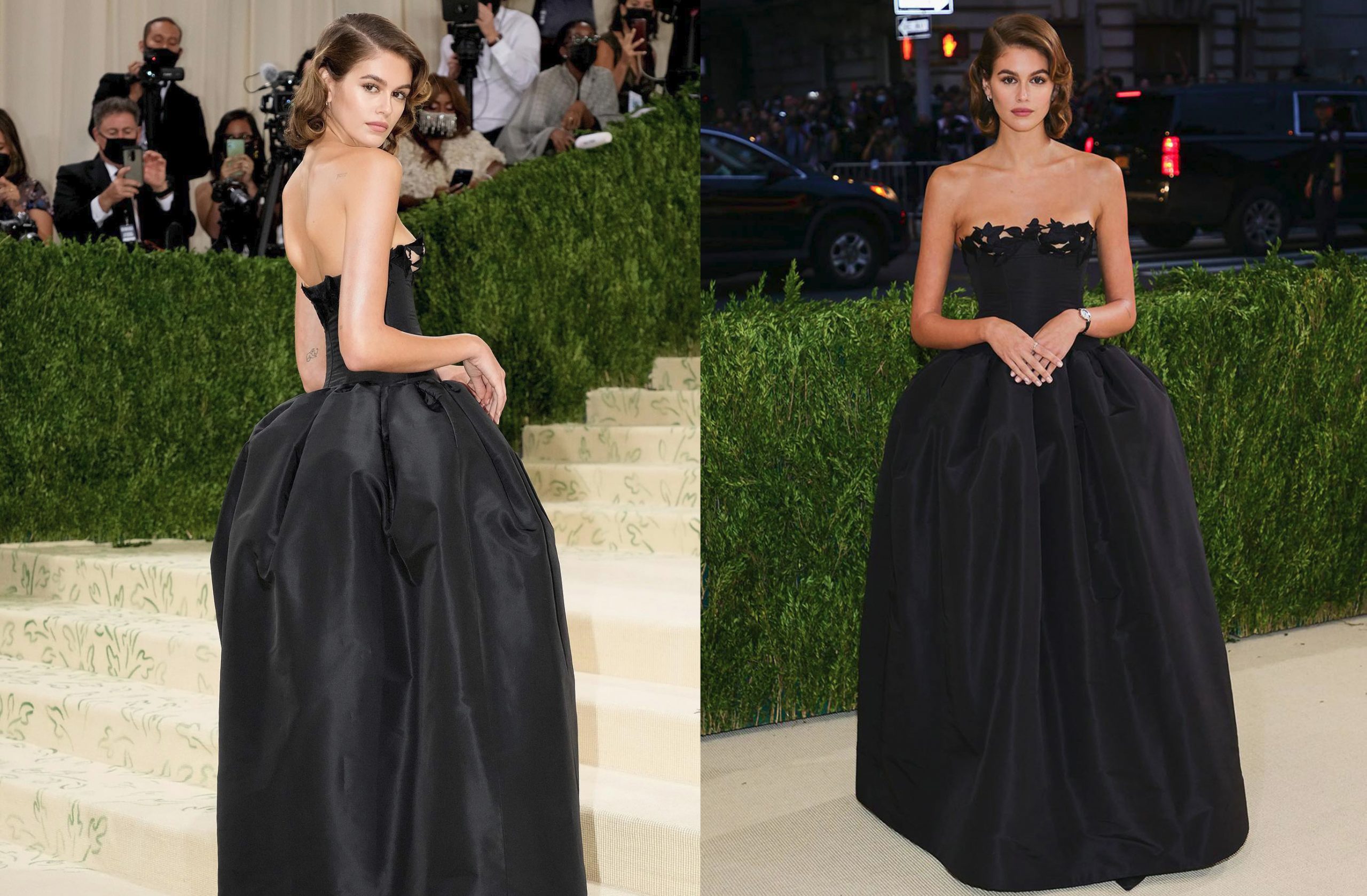 CRISTINE FROSETH – TORY BURCH
Úplne iný štýl a farbu predviedla 26 ročná americká a nórska herečka a modelka, keď zavítala na galavečer v modeli značky Tory Burch.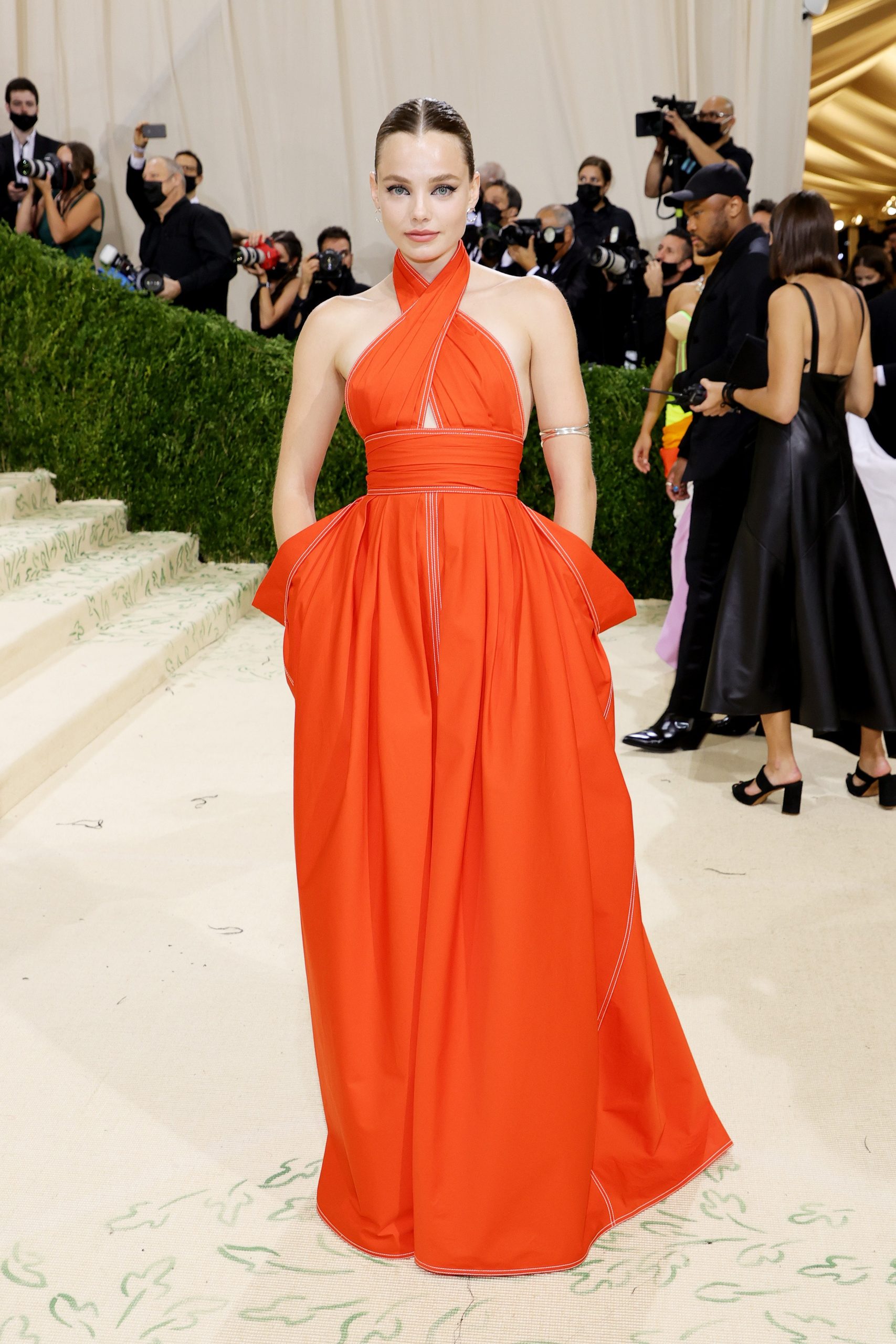 LILY-ROSE DEPP – CHANEL
Francúzsko-americká herečka a modelka, dcéra herca Johnyho Deppa a francúzskej speváčky Vanessy Paradis, sa ukázala v dvojdielnom modeli značky Chanel.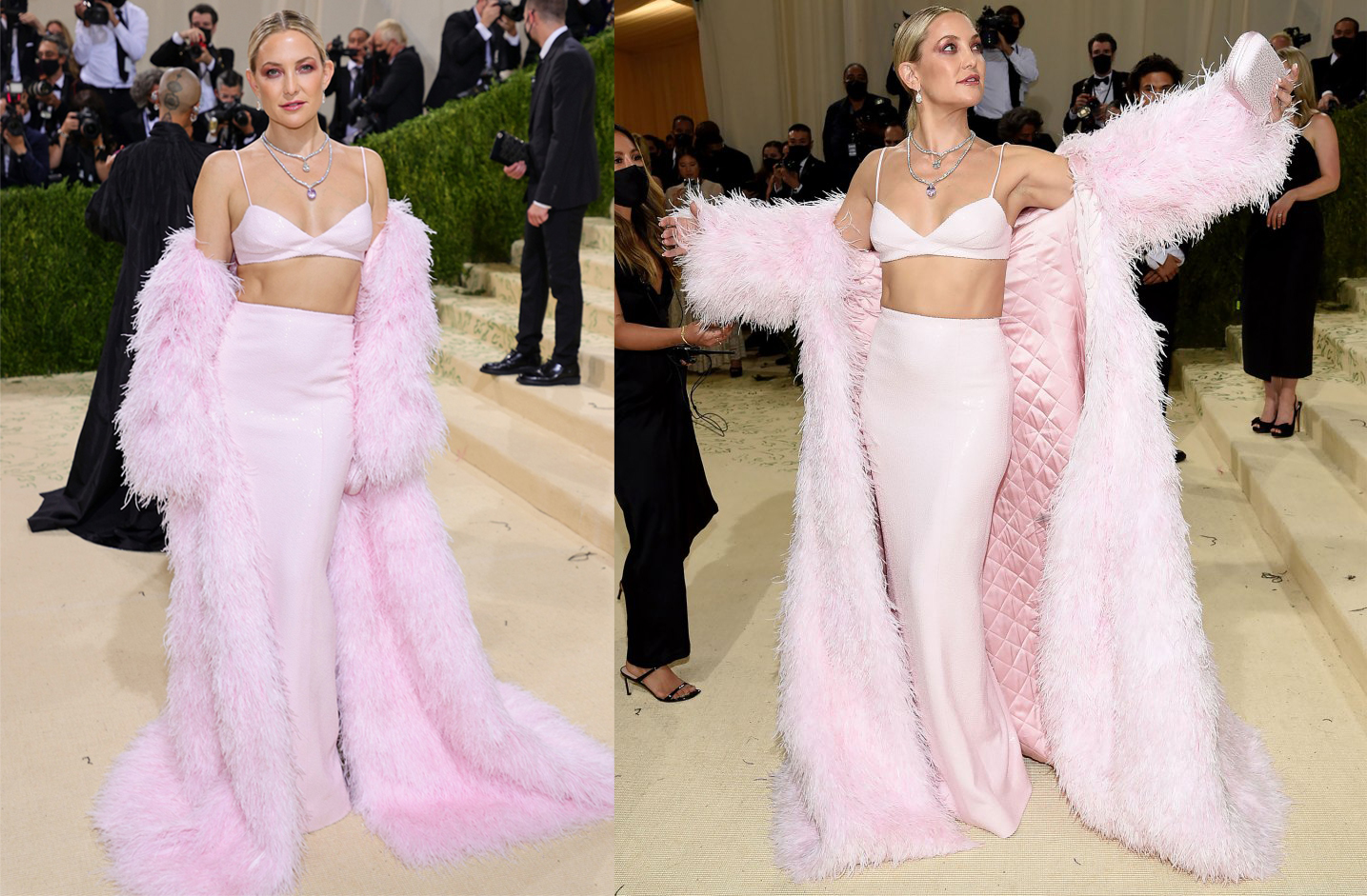 KIM KARDASHIAN-WEST – BALENCIAGA
Svetová influencerka a podnikateľka, Kim Kardashian West, zvolila na túto udalosť celkom netradičný model, na aký sme v jej podaní zvyknutý. Telo naopak úplne zahalila a to doslova od hlavy po päty, že jej nebolo nič vidieť. Šokujúci čierny model zahaľujúci celé telo pochádza z dielne Balenciaga a na jeho dizajne sa podieľal aj jej manžel .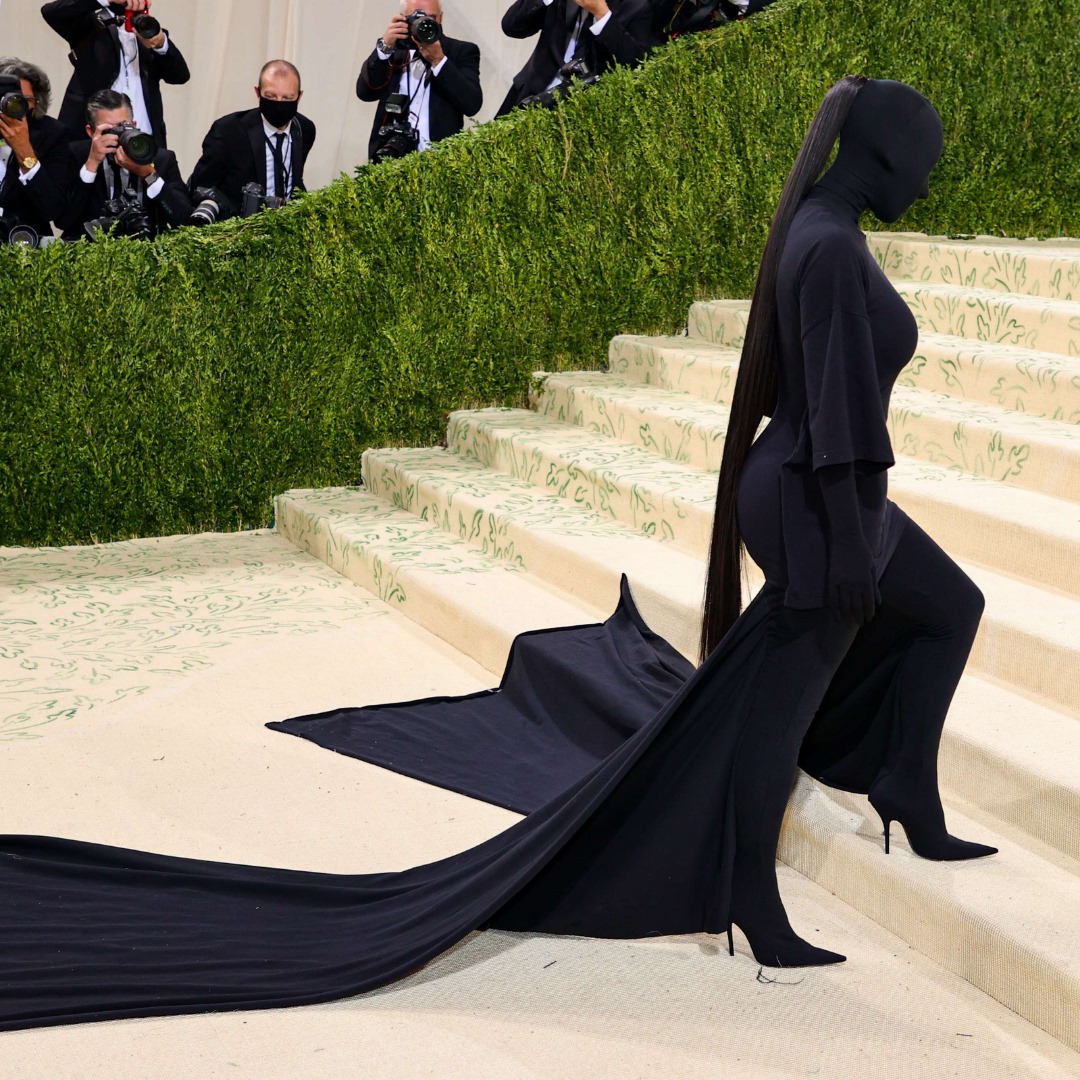 KATE HUDSON – MICHAEL KORS COLLECTION
Americká filmová herečka Kate Hudson očarila prítomných v jemnom ružovom sete Michael Kors Collection doplnenom šperkami Lorraine Schwartz.
KENDALL JENNER – GIVENCHY
Mladá svetová topmodelka, jedna z pätice svetovo najžiadanejších – Kaia Gerber, Kendall Jenner, Gigi Hadid, Bella Hadid, Irina Shayk, ukázala pekné telo v zlatých upnutých kamienkami vykladaných šatách značky Givenchy.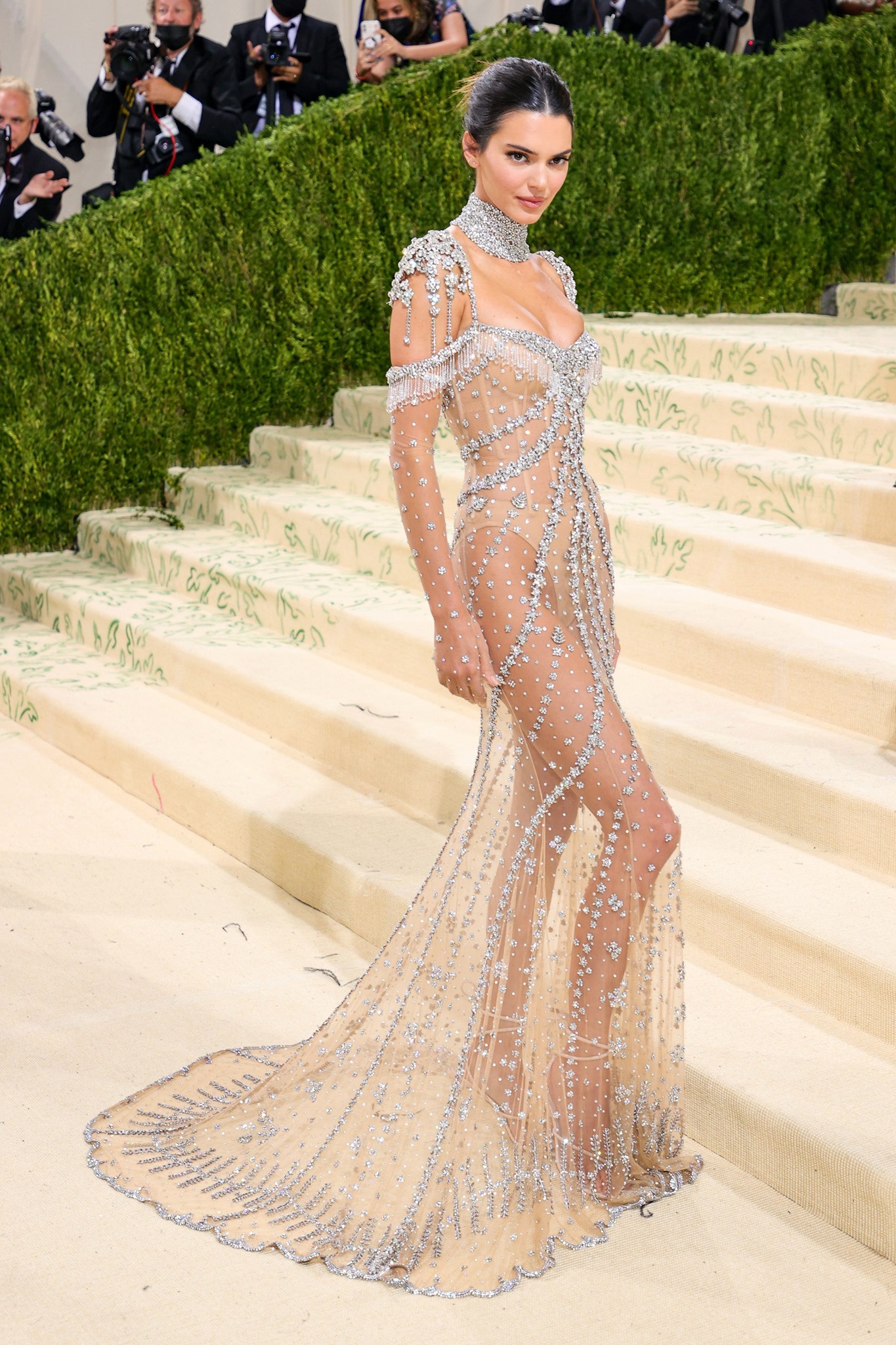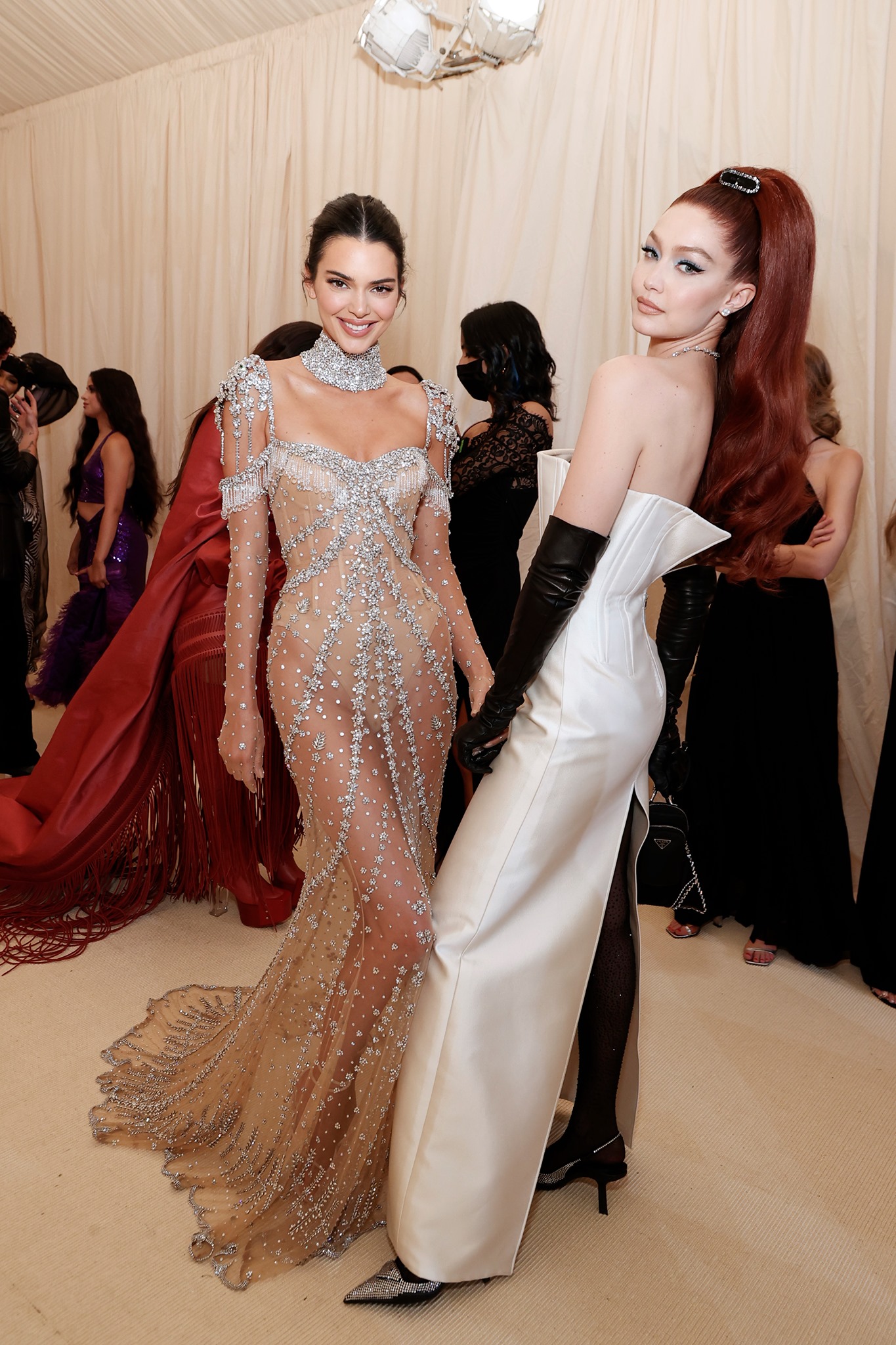 GIGI HADID – PRADA
Naopak jej kamarátka, modelka Gigi Hadid, prišla odetá ako elegantná očarujúca dáma, jednoznačne Dáma večera v modeli čistých línií talianskej značky Prada. Ohúrila tiež bohatou červenou hrivou vypnutou do natočeného chvosta.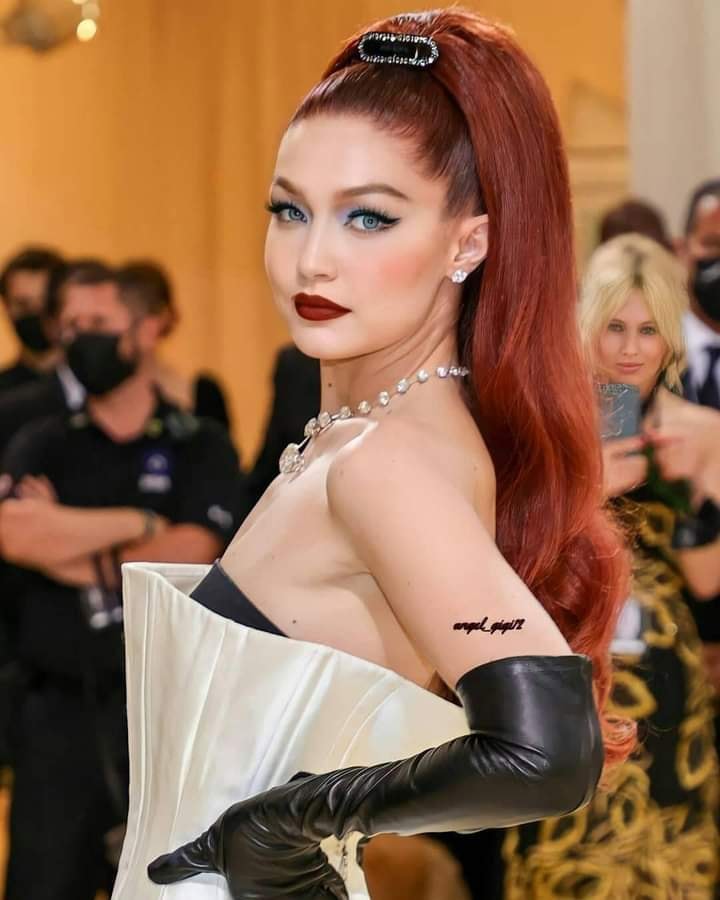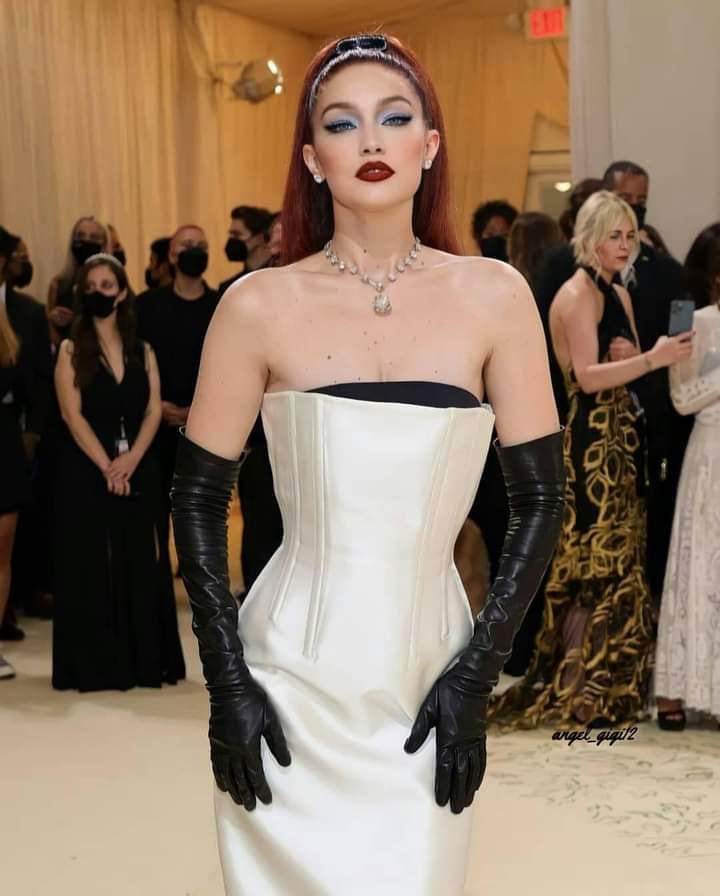 IRINA SHAYK – MOSCHINO
Jedna z najžiadanejších svetových modeliek, predviedla svoje sexi krivky taktiež v telových upnutých šatách Moschino.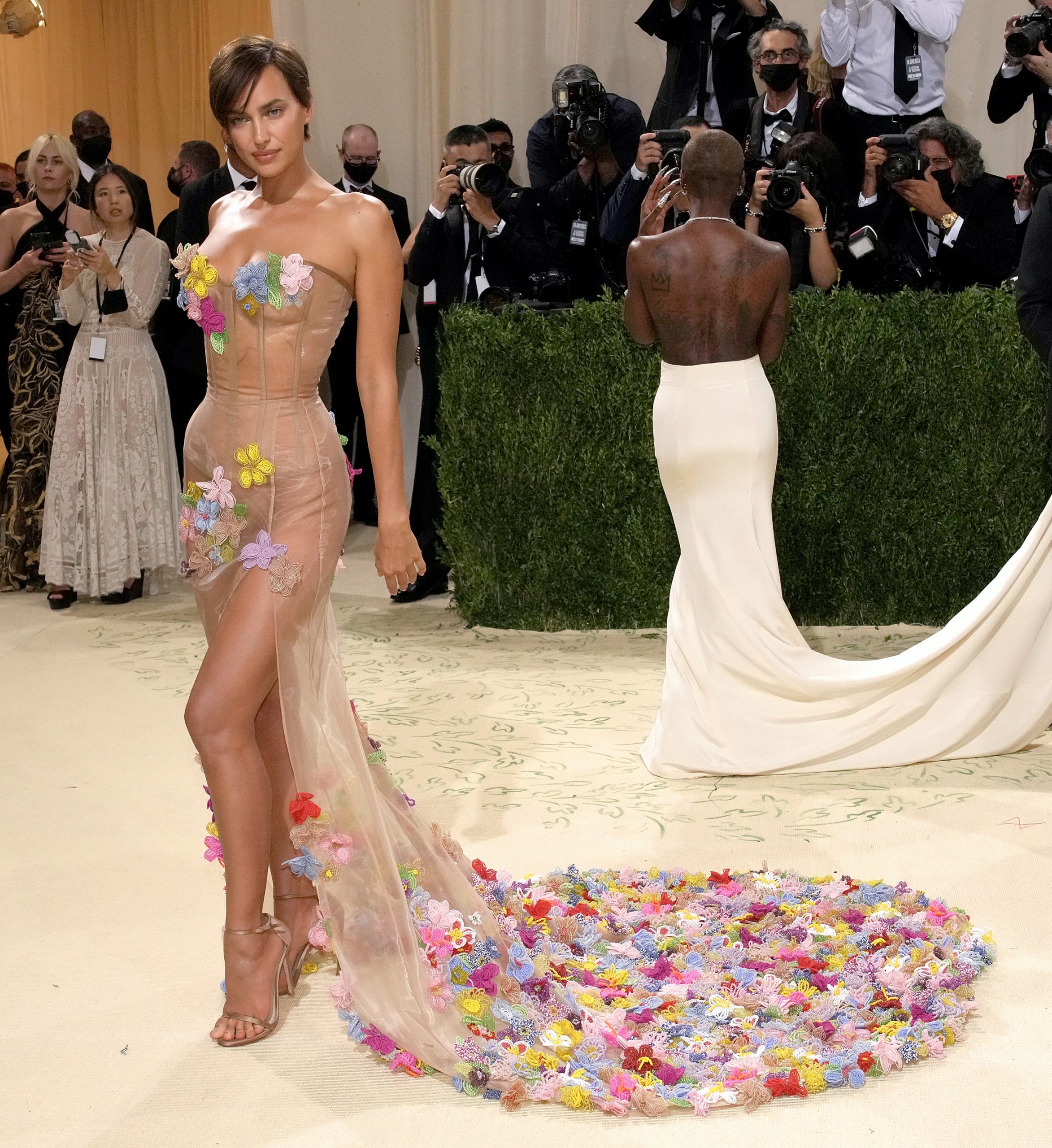 MEGAN FOX – DUNDAS
Červená sa objavovala na tohtoročnom podujatí Met Gala často. Zvodnú červenú zvolila aj americká herečka a modelka Megan Fox, ktorá zažiarila v šatách značky Dundas so sexi šnurovaním na prednej časti a na boku a s dlhou vlečkou. K modelu obula červené platformy Jimmy Choo a okrášlila ho šperkami Lorraine Schwartz.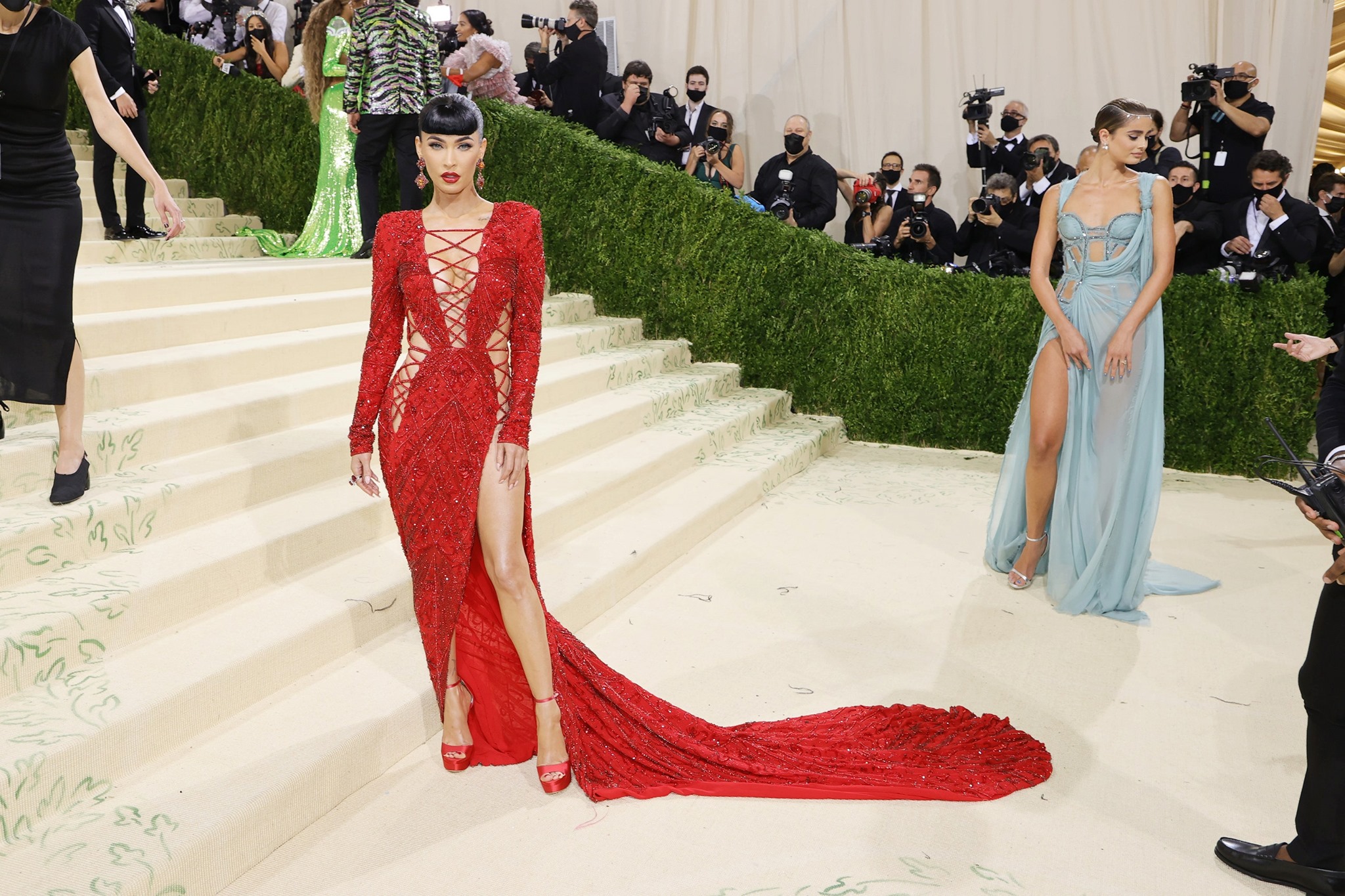 EMILY RATAJKOWSKI – VERA WANG
Ďalšou kráskou, ktorá strhla pohľady prítomných fotografov , bola modelka a herečka Emily Ratajkowski v očarujúcom opäť červenom modeli Vera Wang s veľkým volánom v oblasti krku a s telovými priehľadnými rukávmi, na ktorých vynikali čipky.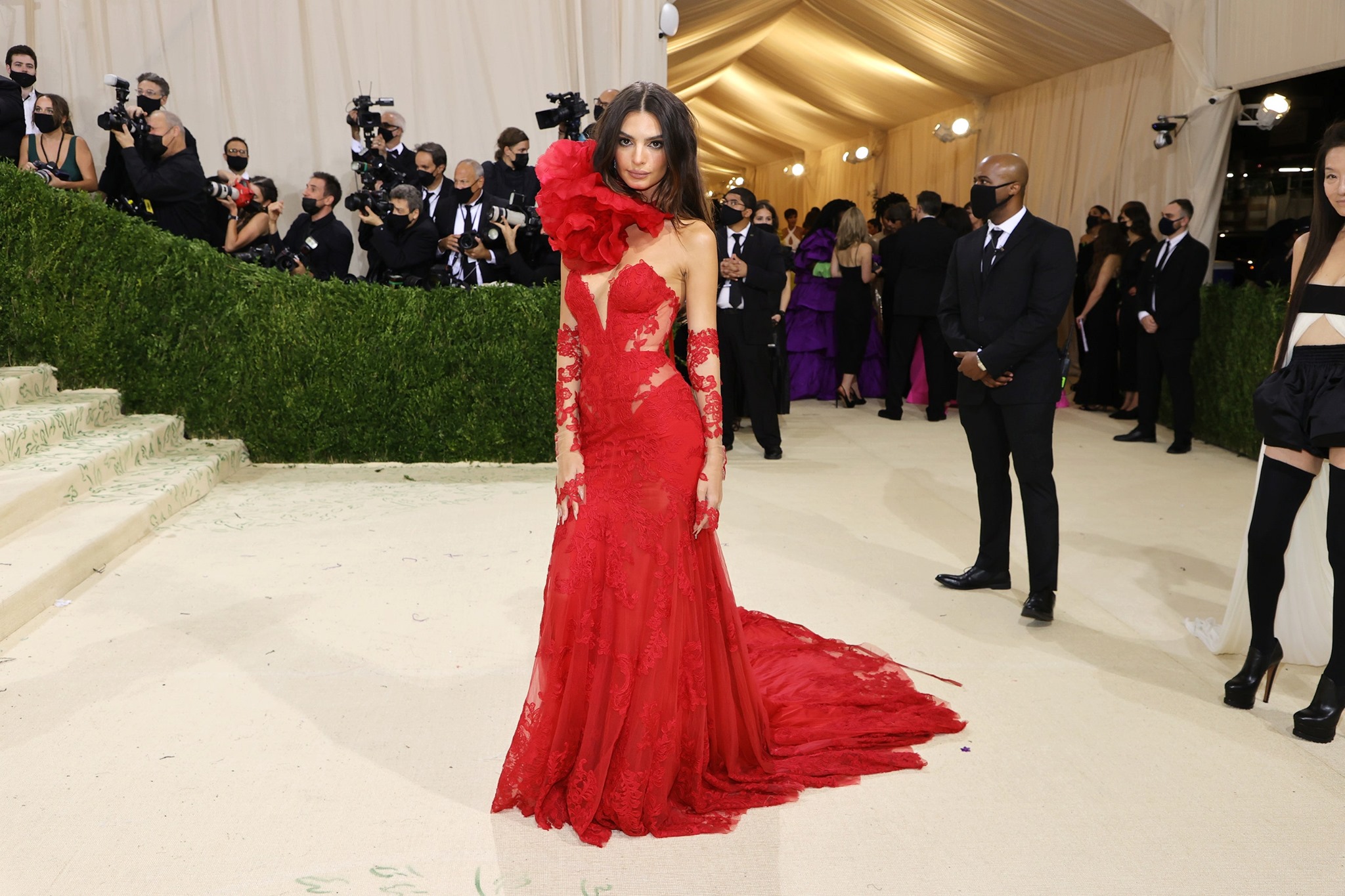 Pozrite si ďalšie modely, ktoré obliekli hviezdy na červený koberec udalosti Met Gala 2021 v galérii.