Michael Kors – 40. ročné výročie značky, prehliadka kolekcie Jeseň / Zima 2021, Broadway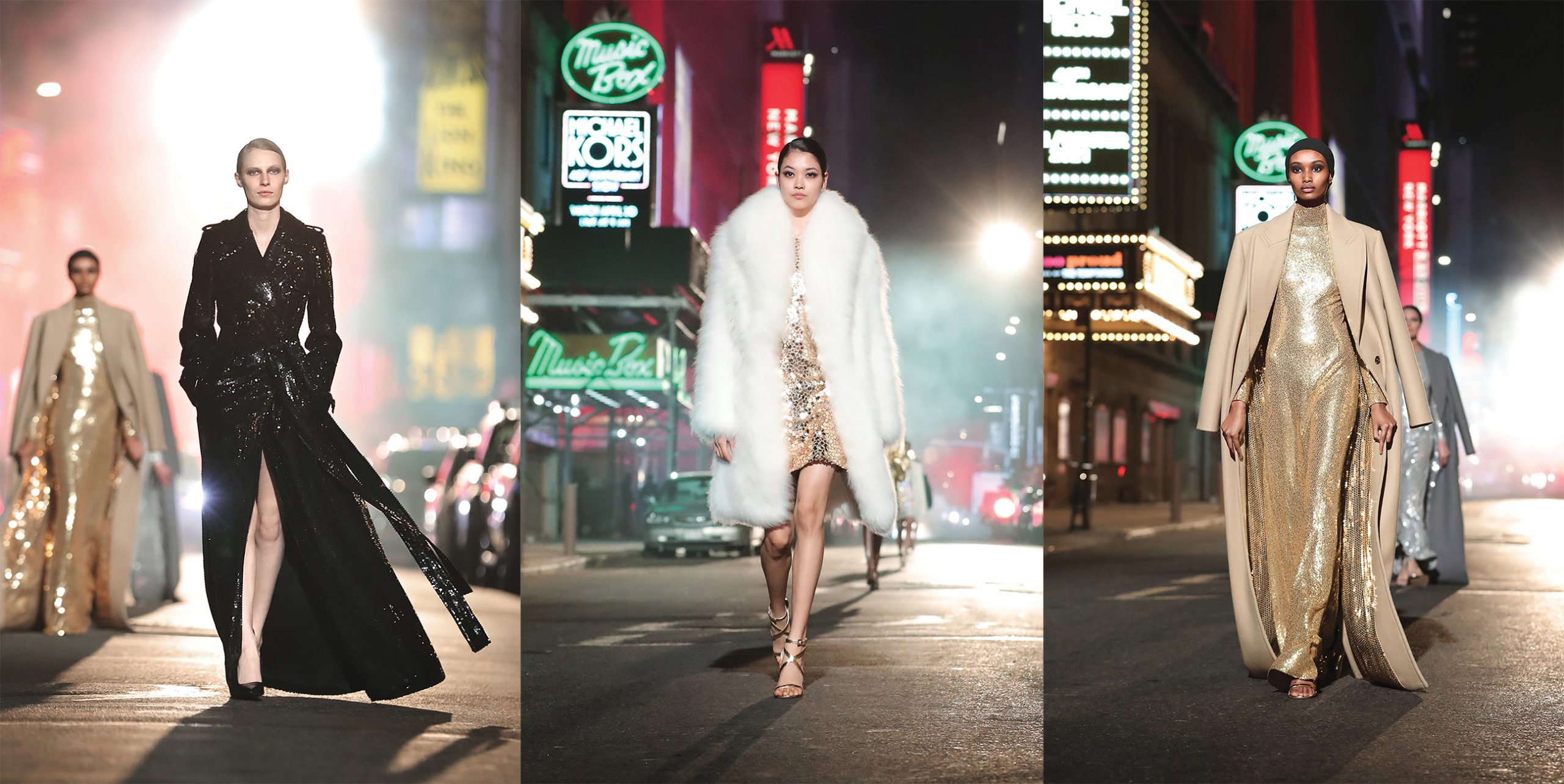 Dizajnér Michael Kors rozsvietil 21. apríla 2021 na Broadwayi svetlá pri príležitosti 40-teho výročia svojej značky, inštitúcie americkej módy. Kors významne prispieva k newyorskému štýlu a ponúka svoju vlastnú kombináciu pôvabu a mestského pragmatizmu so sviatočnými šatami, elegantným, športovým oblečením a kabelkami, ktoré dodnes osídľujú ulice Manhattanu.
New York beží v opojení Korsovej krvi, je to súčasť jeho DNA. Formujúce mesto ho formovalo ako mladého dizajnéra a dnes je nepretržitým zdrojom inšpirácie. Tým, že svoju zbierku ukázal priamo uprostred 45. ulice, ktorá je srdcom energie Manhattanu, oslávil vitalitu mesta s rovnakým presvedčením ako pred 40-timi rokmi. Do mesta, ktoré bolo stále ochromené následkami pandémie, vyslal Kors silný odkaz: bez ohľadu na budúcnosť, show bude pokračovať. Aký lepší spôsob oslavy značky Michael Kors si predstaviť, ako na Broadway, v rodisku americkej zábavy?
Dizajnér Michael Kors je dlhoročným fanúšikom Broadwaya a prehliadky mal rád už od detstva. Svojimi kolekciami vyvoláva zmes napätia a pôvabu, ktorá vyčarúva kúzlo živej šou – zákulisie, tréma, kostýmy a energia živej šou sú vždy prítomné.
Víťaznú oslavu zhonu, ktorú naďalej animuje mestský priemysel módy a múzických umení, predstavil Kors, Newyorčan a milovník hudobného divadla v novej prehliadke kolekcie pre Jeseň 2021 v divadle Shubert Theater and Music Box Theatre na Broadway.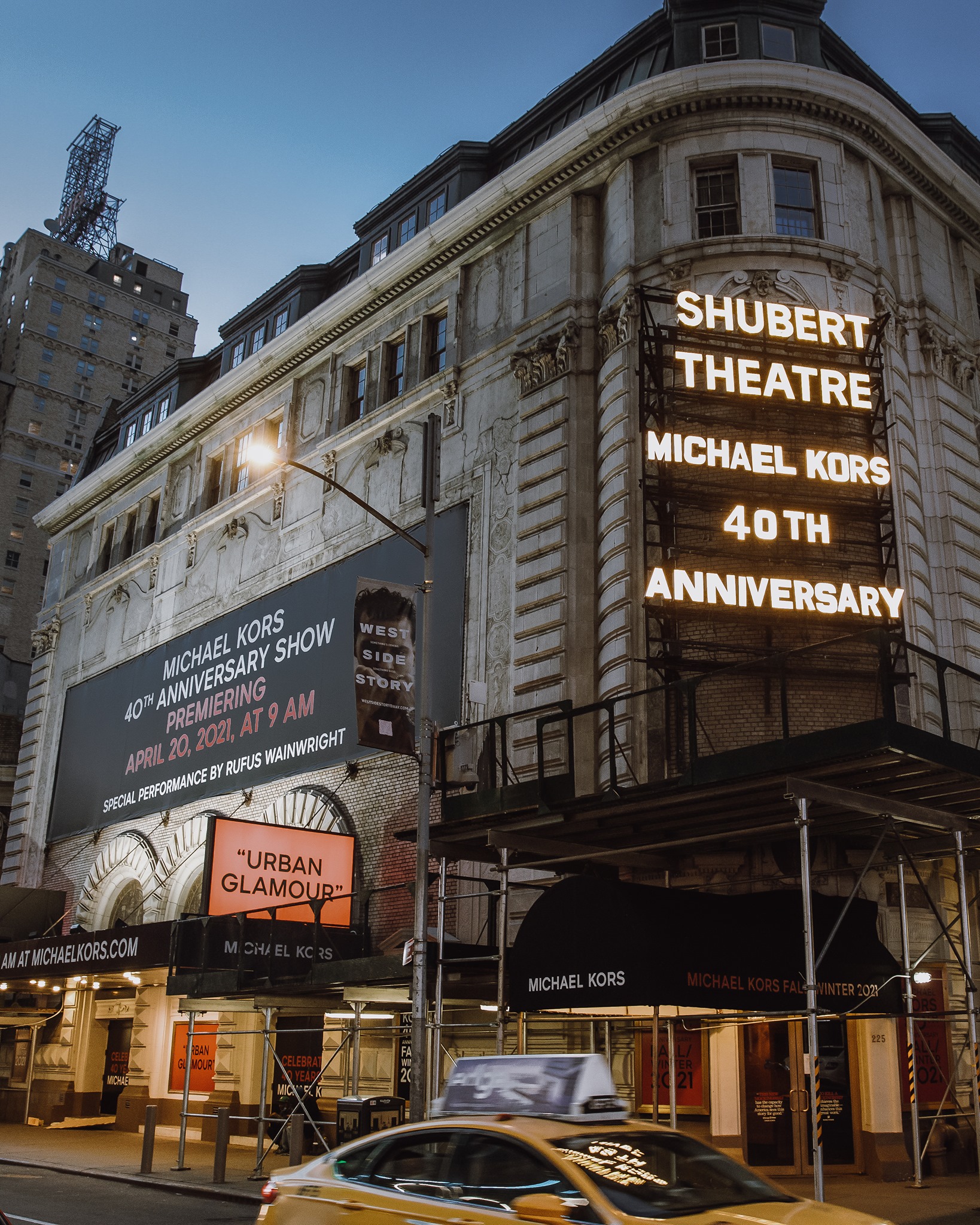 Video z prehliadky si môžete pozrieť na youtube alebo na facebook stránke značky Michael Kors, sledujte Facebook stránku: Mya Mirell Fashionista a Instagram: mya_mirell .
"Divadlo je tepom a pulzom mesta New York a pre mňa nekonečným zdrojom inšpirácie," vysvetlil Kors, ktorého spoločnosť počas pandémie poskytla dar Ators Fund na podporu divadelného priemyslu. "Vypnutie Broadwaya bolo skutočne srdcervúce. "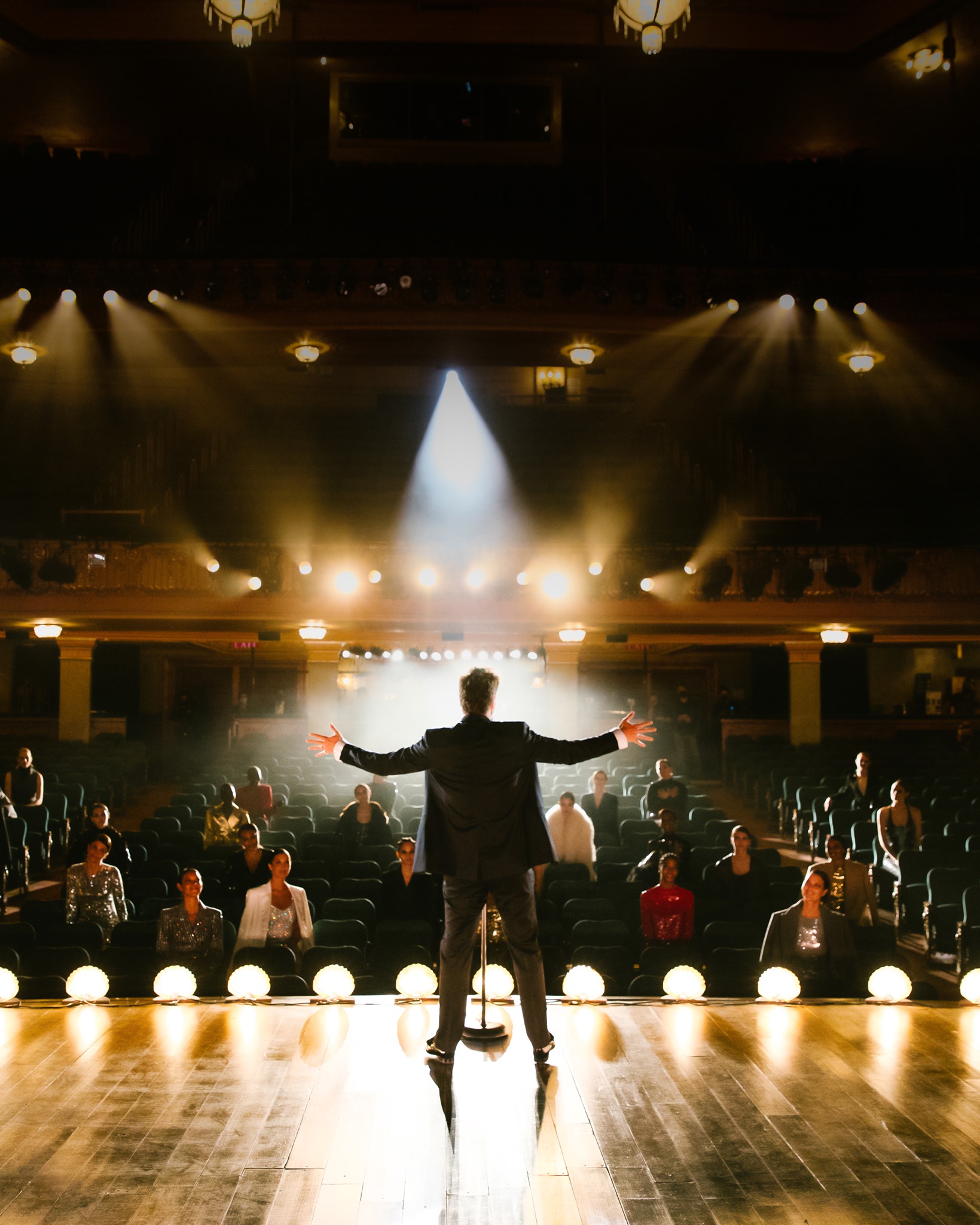 "Je to česť a splnený sen, osláviť moje 40. výročie v Shubertovom divadle a mať naživo niekoho tak vynikajúco talentovaného ako [skladateľ] Rufus Wainwright. Táto šou je mojou nočnou fantasy."
V utorok 21. apríla 2021 spojili svoje sily ikonické tváre, ktoré si v 80. a 90. rokoch získali slávu po boku amerického návrhára, vrátane Naomi Campbel, Helen Christensen, Carolyn Murphy, Shalom Harlow a Karen Elson s hviezdami mól ako Bella Hadid, Irina Shayk , Ashley Graham, Liya Kebede a Paloma Elsesser , aby predstavili kolekciu Jeseň / Zima 2021 a oslávili Korsov medzník.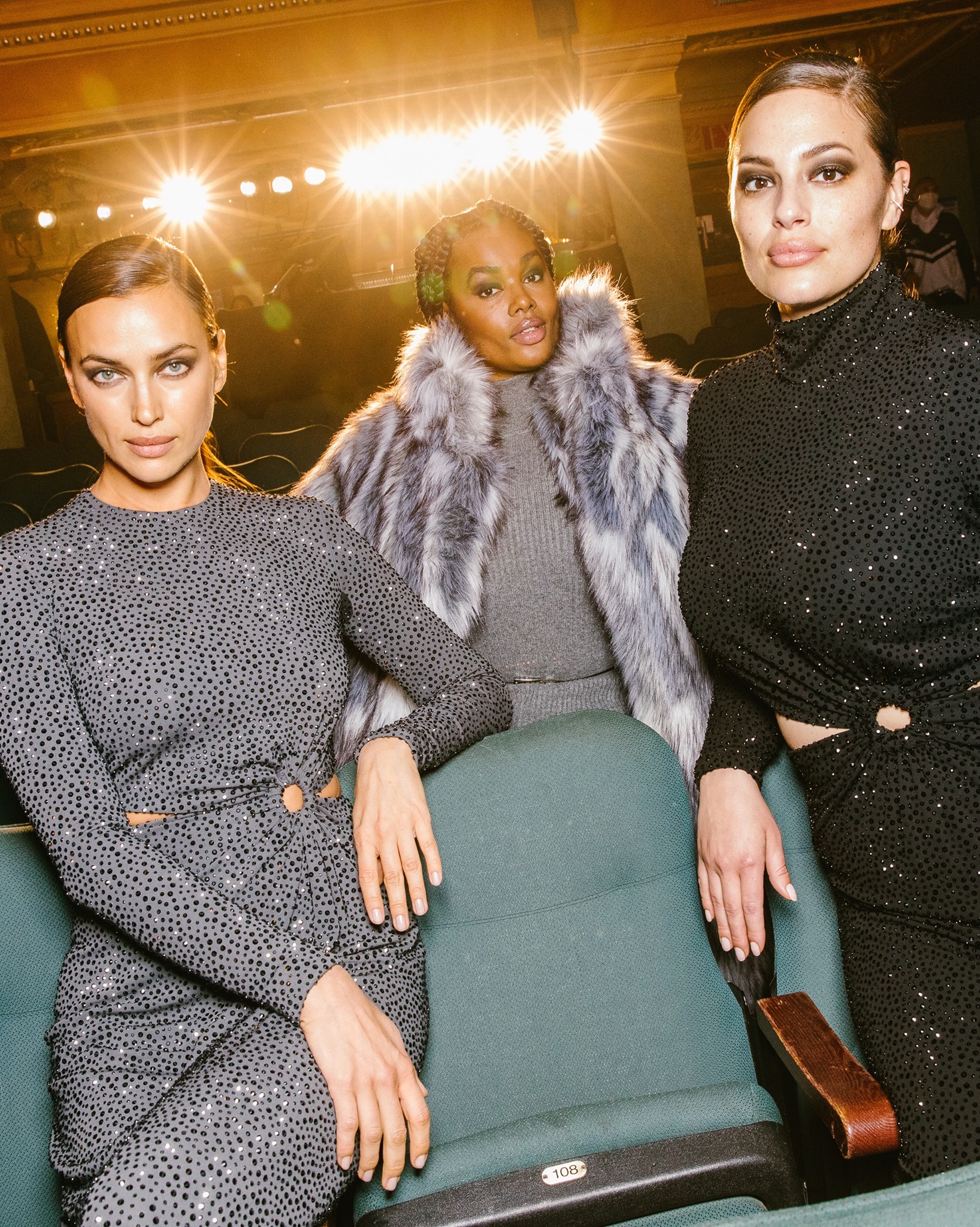 Módna oslava začala ráno pozdravom návrhára a prejavom vďaky naživo z Times Square a krátkym filmom, ktorý vytvoril herec, režisér, producent Erich Bergen. Za tým nasledoval výlet do Sardi's, obľúbenej Korsovej preddivadelnej reštaurácie, kde steny lemujú karikatúry filmových hviezd. V úvodnej sekcii, ktorá sa natáčala v legendárnej divadelnej okresnej reštaurácii Sardi's, sa predstavili portréty celebrít a listerov z Broadway ako Billy Porter, Bette Midler, Rosario Dawson, Debra Messing, Alan Cumming a ďalších.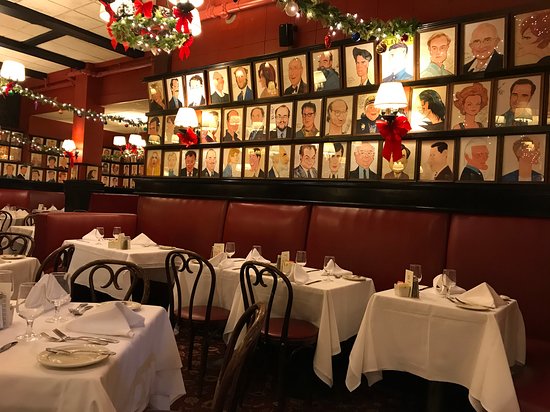 Vo videozáznamoch niektorých z najväčších hviezd Broadwaya vrátane Bette Midler, Chita Rivera, Bernadette Peters, Kristen Chenowith a Billy Porter, ktoré zablahoželali Korsovi k jeho veľkému výročiu, boli vyslovené prosby. Umelci požiadali divákov, aby zvážili príspevok do fondu The Actors Fund, ktorý pomôže poskytnúť záchrannú sieť viac ako 40 000 ľuďom pracujúcim v divadle, tanci, opere, hudbe, filme, televízii a rozhlase počas už vyše roka trvajúcej pandémie.
Americký dizajnér Michael Kors najnovšou prehliadkou pre Jeseň 2021 vzdal hold hercom, choreografom, scenáristom a režisérom, ktorí ťahajú za nitky a ktorých chcel podporiť vyzbieraním peňazí pre Actors Fund kvôli následkom pandémie.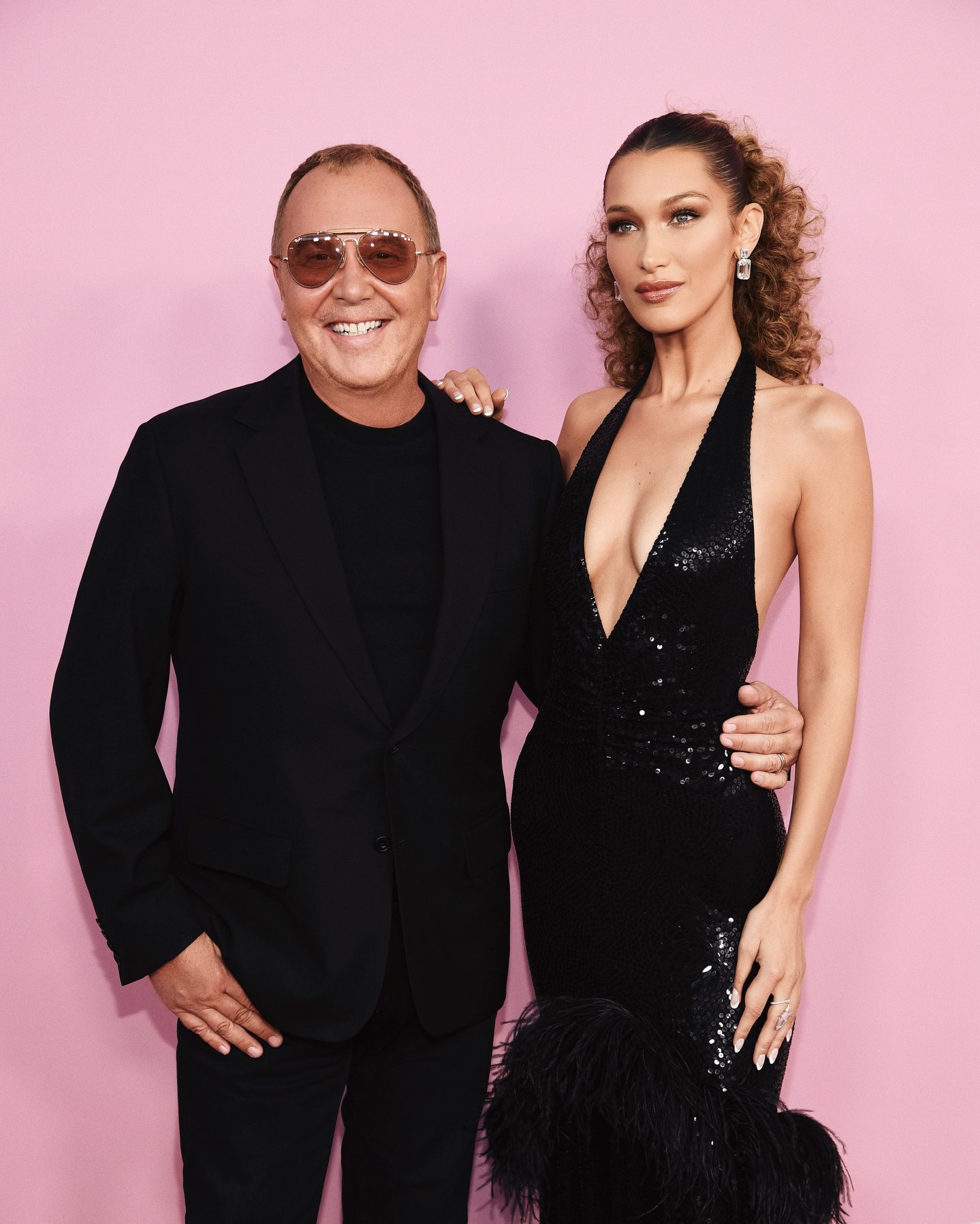 MICHAEL KORS OSLAVA VÝROČIA – PROMENÁDNA PAĽBA ŠPIČKOVÝCH MODELIEK
40. ročné výročie módnej dráhy dizajnéra Michala Korsa sa uskutočnilo pod promenádnou paľbou špičkových modeliek zvučných mien s viacgeneračným obsadením. Modelky, ktoré v priebehu rokov prezentovali značku Michael Kors na módnych prehliadkach sa blysli na móle. Zažiarili Bella Hadid, Naomi Campbell, Shalom Harlow, Helena Christensen, Liya Kebede, Karen Elson, Paloma Elsesser, Precious Lee a Alek Wek.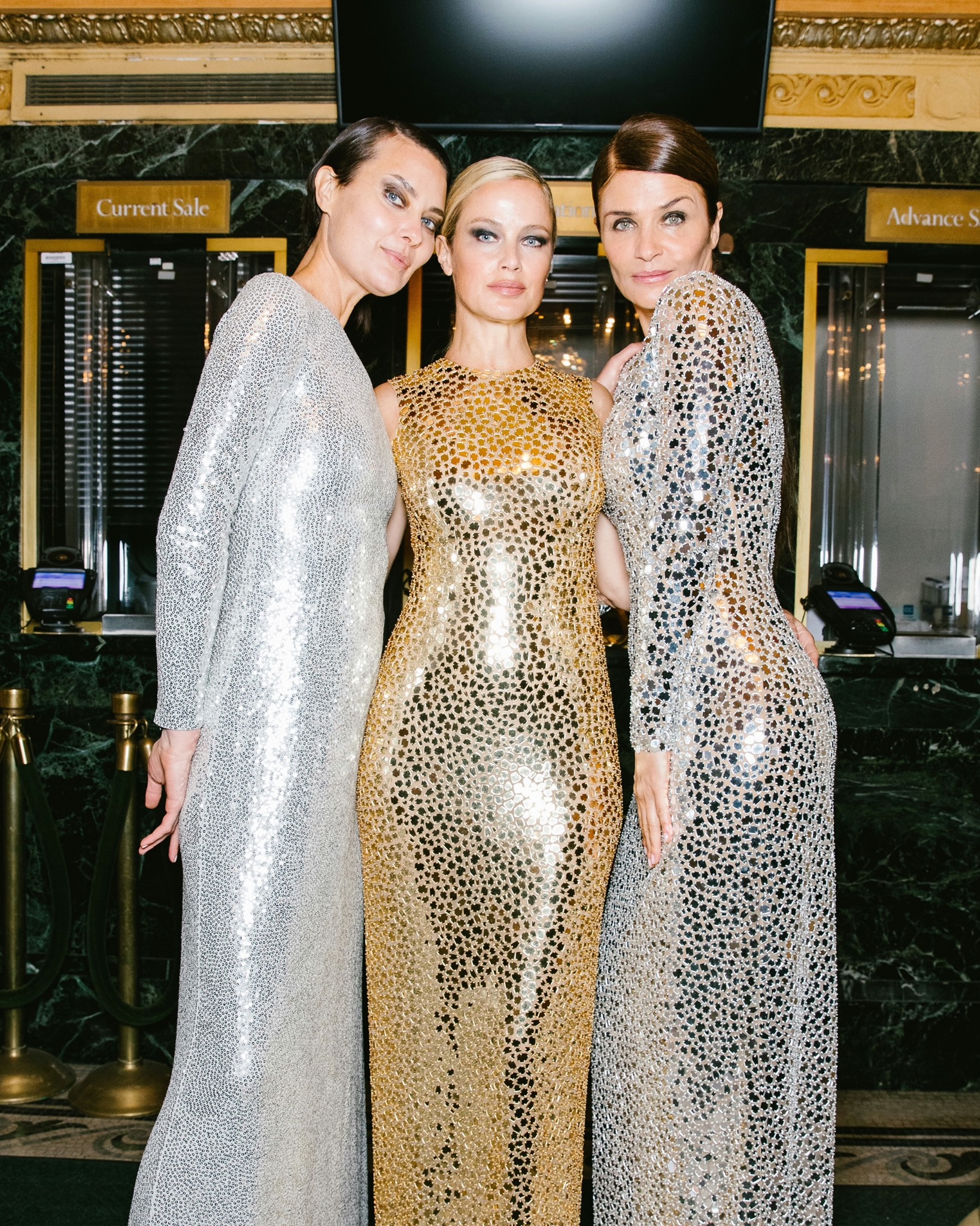 Finálnu módnu oslavua 40-ročného výročia značky, promenádu kolekcie, odštartovala mature modelka Shalom Harlow, ktorá viedla módny sprievod po západnej 45. ulici.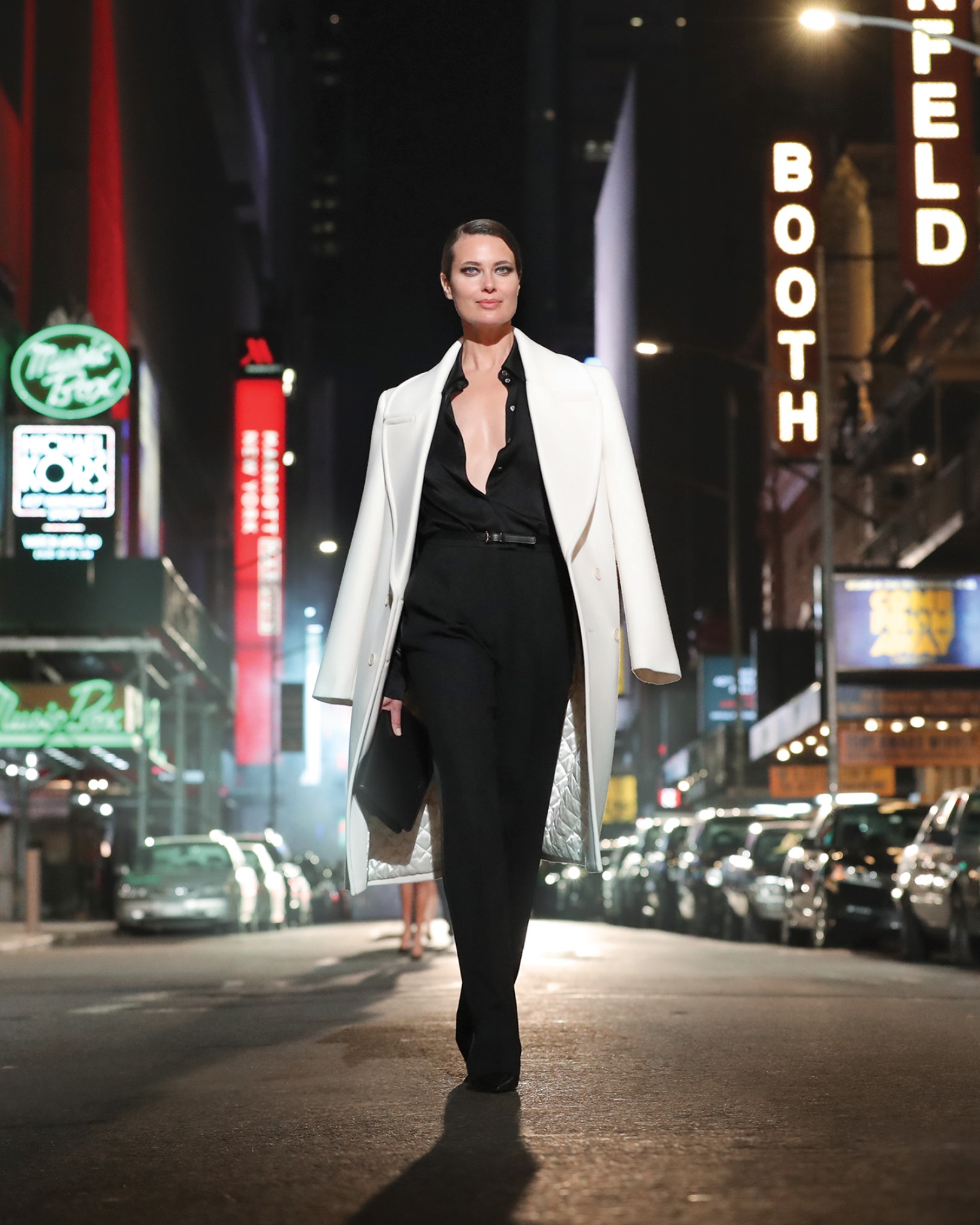 Pre ďalšiu dávku drámy priniesol Kors v tejto prehliadke na mólo svoje obľúbené supermodelky, ktoré stelesňujú kúzlo módnej šou rovnako, ako Patti LuPone a Liza Minnelli stelesňujú kúzlo Broadway. Oslavnú promenádu 40-ročného výročia značky odpálili supermodelky Helena Christensen, Carolyn Murphy, Shalom Harlow a Naomi Campbell, ktorá šou uzavrela v ultramatických dlhých čiernych flitrových šatách a v kašmírovom kabáte.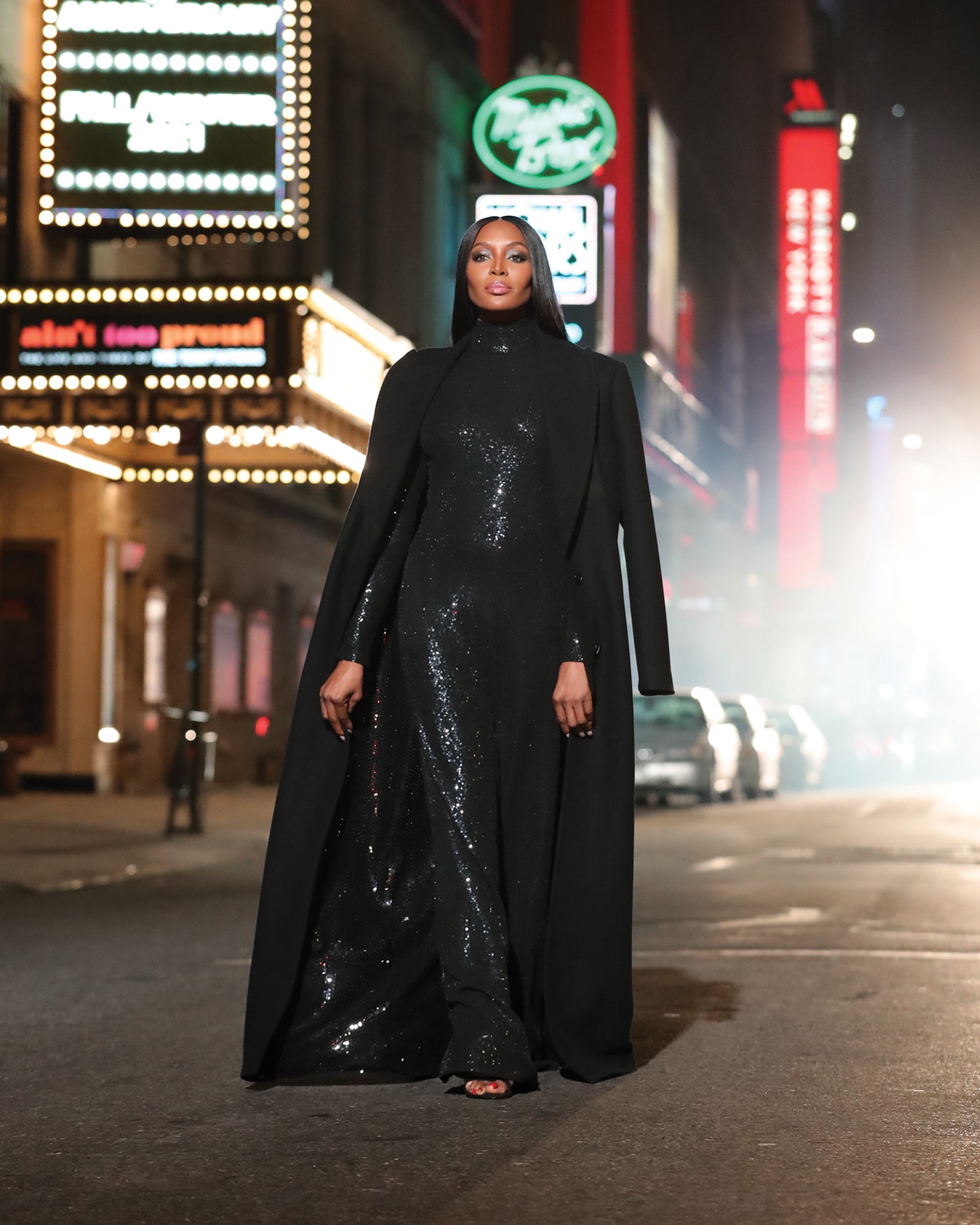 Prehliadka ikonických modelov značky Kors pre Jeseň / Zimu 2021 vrátane úzkych nohavicových kostýmov, luxusných úpletov, kožených trech coatov, kabátov na mieru, náhrdelníkov a flitrových šiat sa niesla v neutrálnej mestskej palete slonoviny, dymu, dreveného uhlia , polnočnej farby a ťavej farby prerezanej s červenými paprskami, zebrovými a trblietavými kovmi.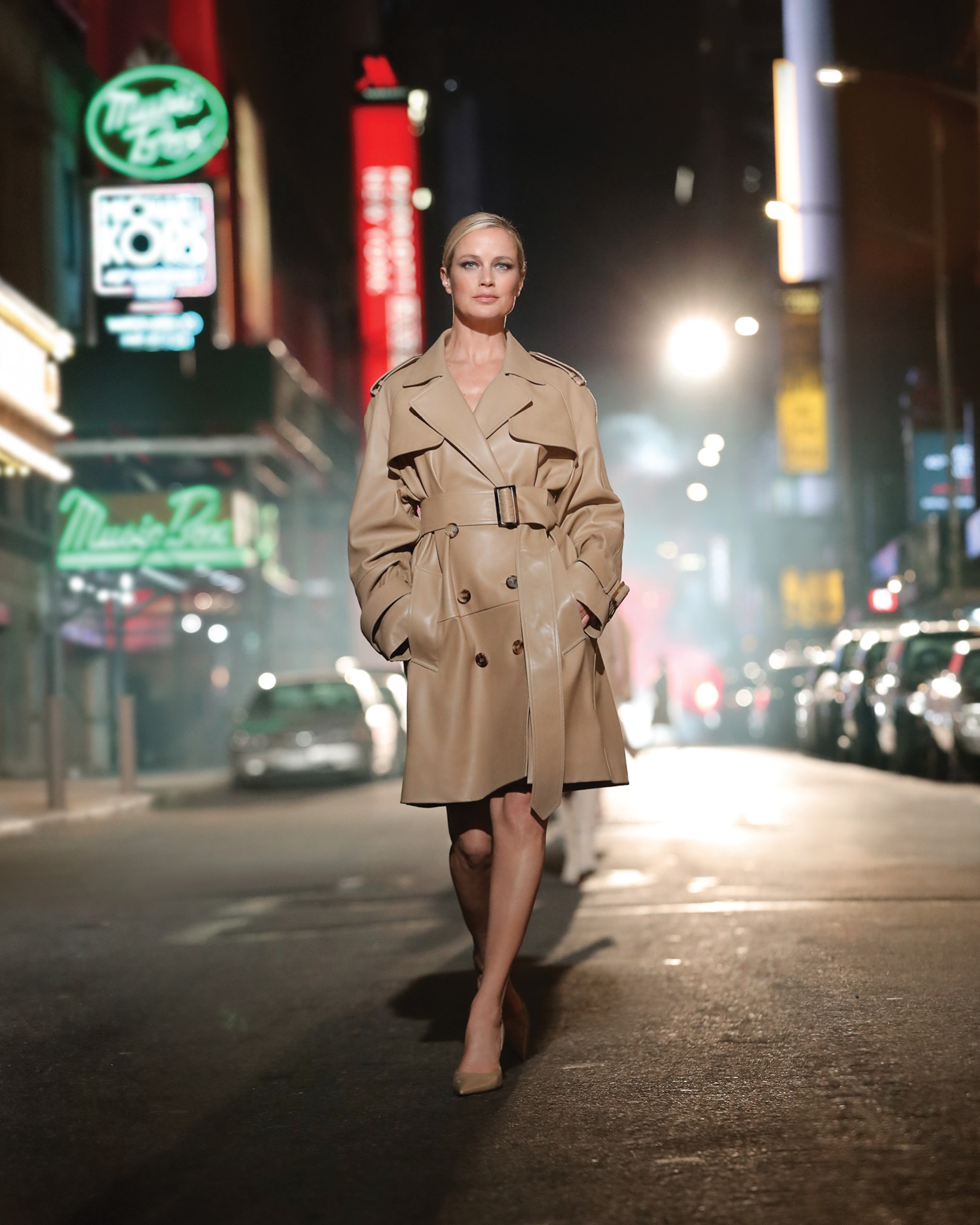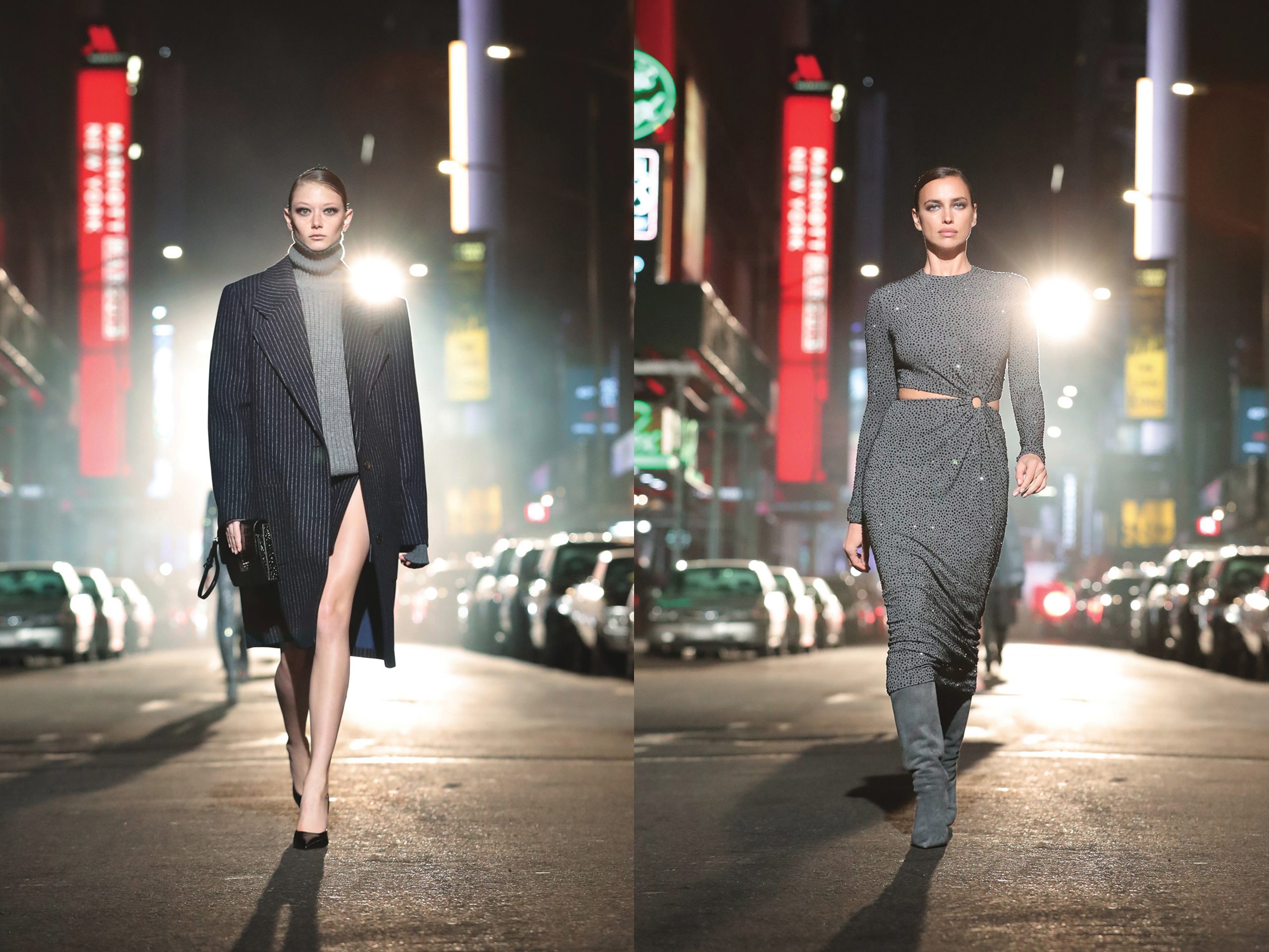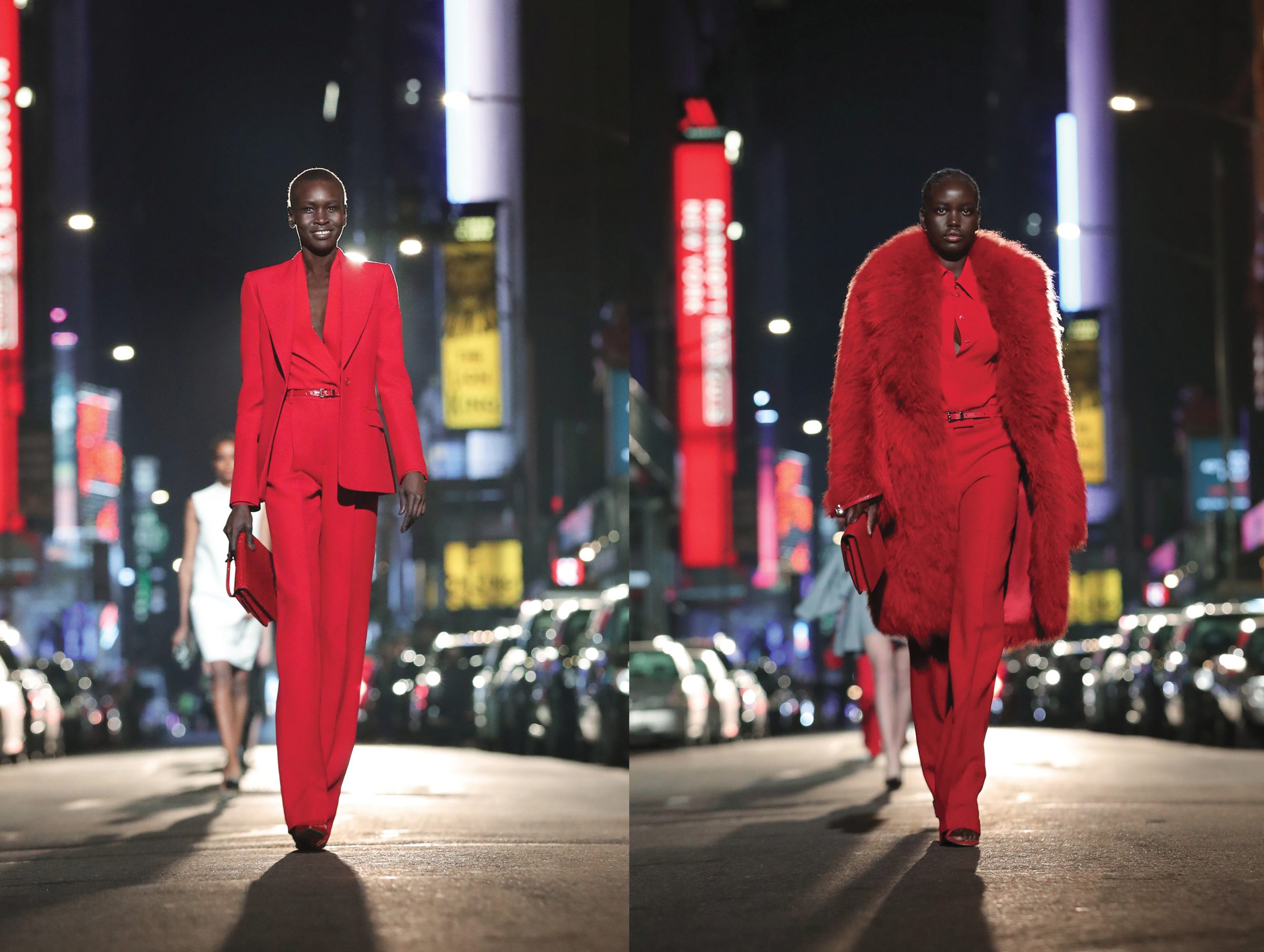 Michael Kors – kolekcia Jeseň / Zima 2021, Optimistická zbierka
Ako zhrnúť 40 rokov módy v jednej prehliadke? Dizajnér Michael Kors urobil to, čo vie najlepšie: predstavil nadčasové, dobre strihané kúsky so správnym prístupom. To sa premietlo do károvaných blejzrov, štrbinových šiat, pôvabného krajčírstva, množstva kabátov strihaných do správnych tvarov a rozmerov, nadrozmerných páperových búnd a divadelných kožušín.
"Pri mojej zbierke kolekcií k 40. výročiu značky som skutočne myslel na radosť z obliekania a vykročenia na noc do mesta," povedal Michael Kors o inšpirácii, ktorá sa skrýva za jeho kolekciou Jeseň / Zima 2021.
Michael Kors zhromaždil priaznivcov celebrít aj priateľov supermodeliek od svojho uvedenia značky v roku 1981, takže nie je prekvapením, že jeho show k 40. výročiu bola módnym stretnutím pamätným na veky vekov.
Hviezdami nabitá show, ktorá sa natáčala na námestí Times Square v New Yorku a vysielala na michaelkors-collection. com a na digitálnych kanáloch značky, bola inšpirovaná "pôvabom otváracej noci" a "vystúpenia, keď sa svet opäť otvorí".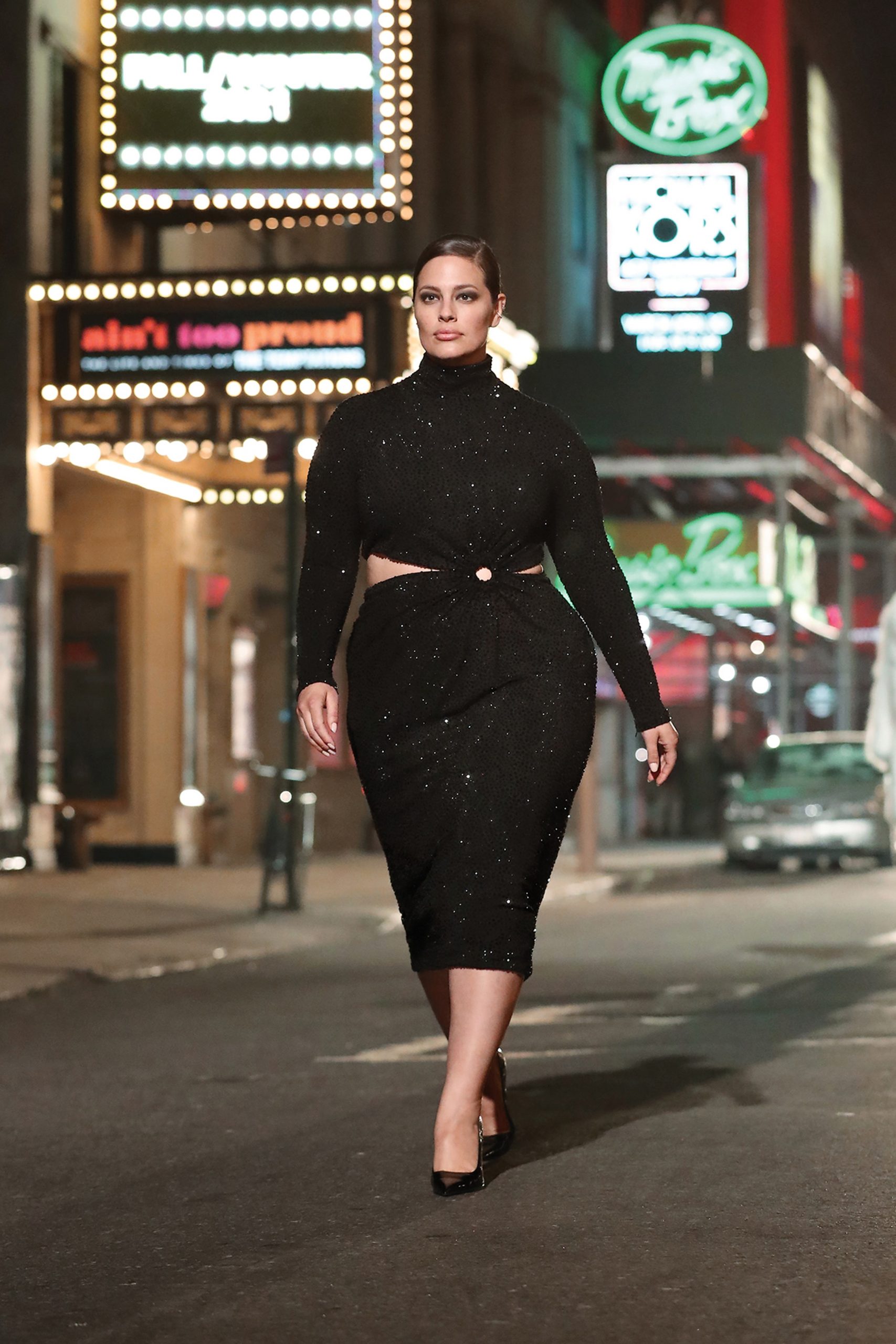 plus size modelka Ashely Graham v modeli Michael Kors , kolekcia Jeseň / Zima 2021
Dizajnér pokračoval: "Či už idete do kancelárie, na neformálnu večeru v susedstve alebo ste v skutočnosti pripravení ísť opäť na večierok, táto kolekcia spočíva v tom, aby bola každá chvíľa zvláštnou príležitosťou a aby ste sa cítili sebaisto, očarujúco a pozitívny. Existuje zmysel pre nadčasovosť a optimizmus vo veľkomeste, ktorý je od samého začiatku základom Michaela Korsa – jing-jangová rovnováha medzi bohatstvom a jednoduchosťou, niečo, čo je bezstarostné a zároveň luxusné. "
obrázky zdroj: michael kors, notizie.today, getty images, pinterest
Sledujte Facebook stránku: Mya Mirell Fashionista a Instagram: mya_mirell .
© AUTORSKÉ PRÁVA VYHRADENÉ