Milan Fashion Week – talianski dizajnéri sa vrátili na scénu, nové prezentácie na Milan Phygital Weeku, trendy Jar / Leto 2021, časť I.
Talianska módna scéna nabrala počas septembrového Milan Fashion Weeku nový dych. Na scénu sa vrámci novej hybridnej formy týždňa módy nazvaného Phygital fashion Week, vrátilo mnoho dizajnérov, ktorých módne prezentácie kolekcií pre sezónu Jar/Leto 2021 nabrali inovatívne rozmery.
Od módnych show na mólach s očakávanými maskami, cez kreatívne živé prenosy, video prezentácie a prezentácie v talianskej televízii, boli prehliadky kolekcií Jar / Leto 2021 doposiaľ veľkou pochúťkou medzi turbulenciami prebiehajúcej pandémie.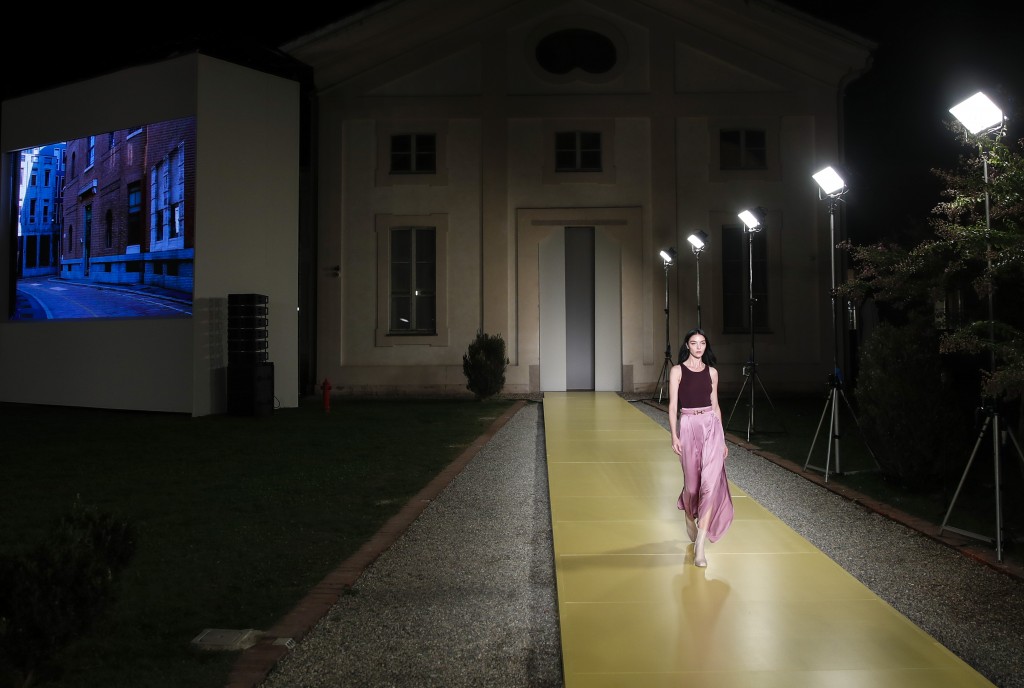 Televízny prenos módnej show talianskeho dizajnéra GIORGIO ARMANI.
Módni návrhári hľadali nové spôsoby predstavenia svojich kolekcií v čase pandémie a fyzické formy prehliadok boli obmedzené.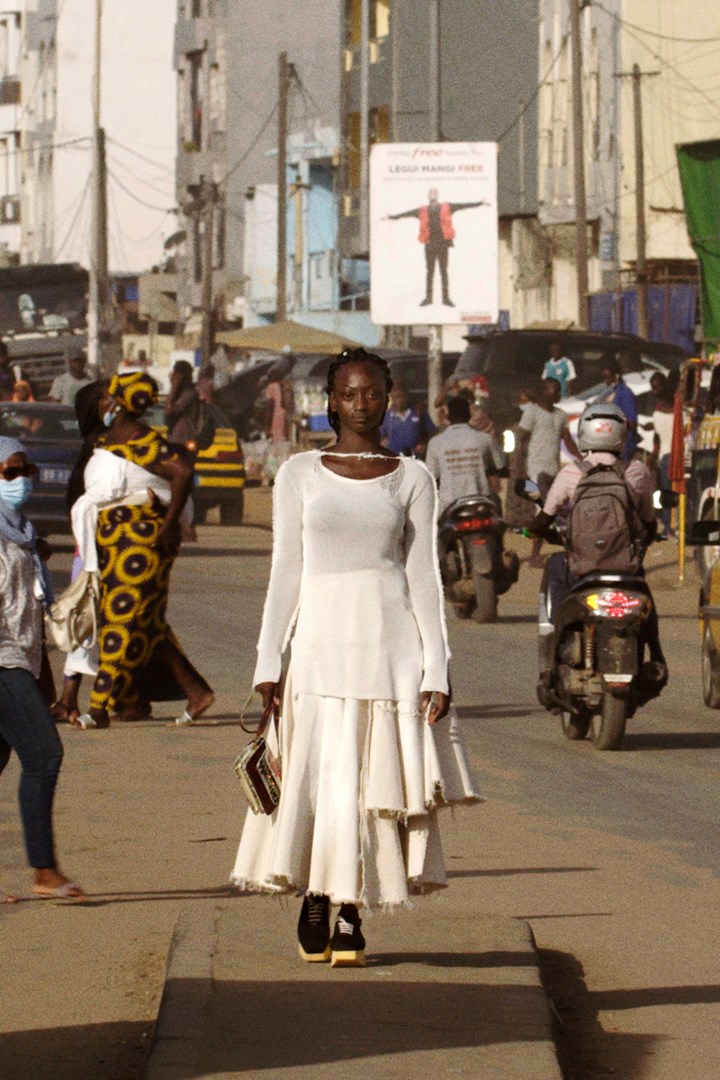 Prehliadka najnovšej kolekcie značky MARNI bez divákov, fotená v uliciach na rôznych miestach predstavená následne formou digitálnej show počas Milan Fashion Weeku.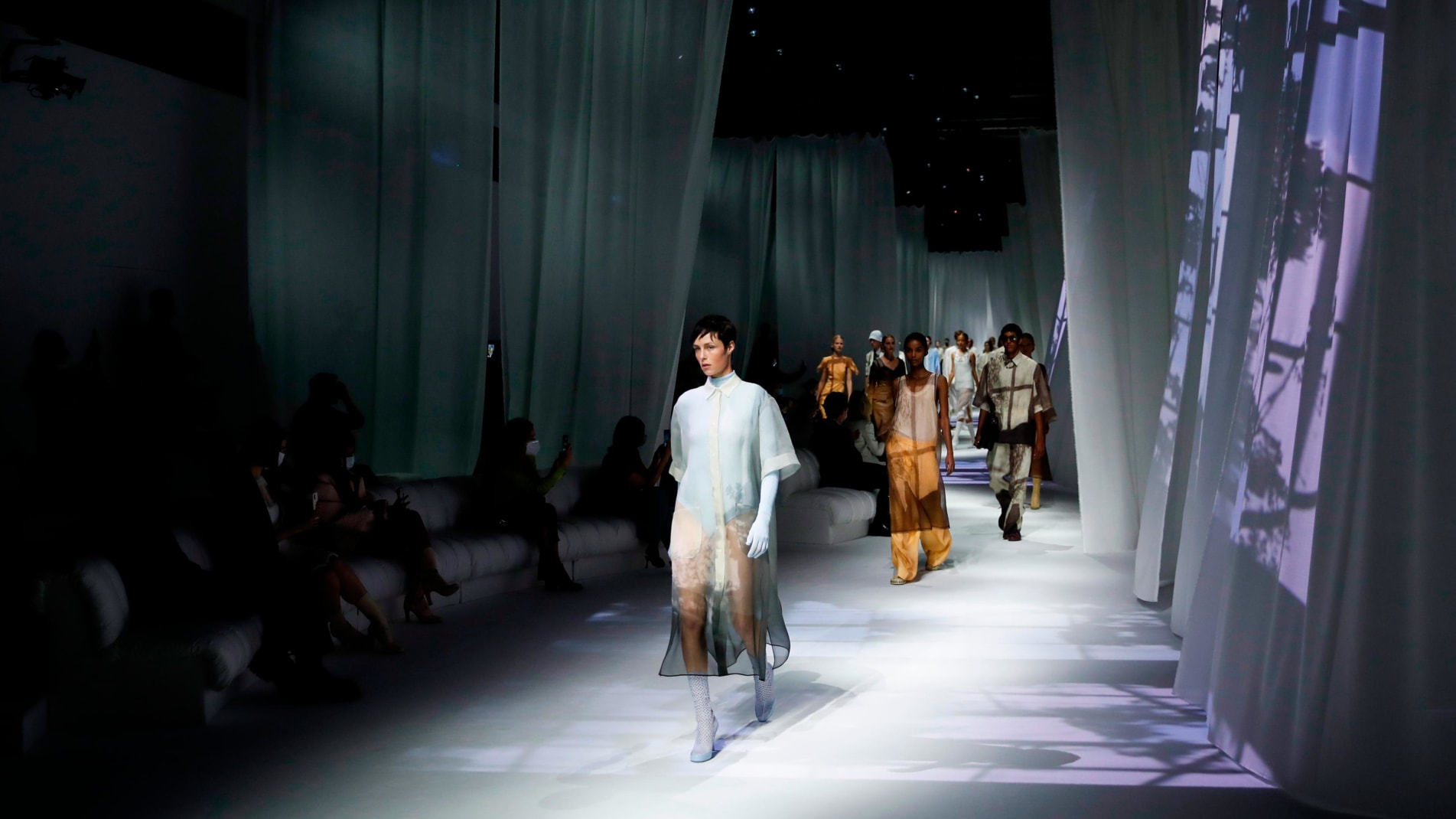 Prehliadka talianskej značky FENDI s obmedzeným počtom divákov v komornej atmosfére, posledný dizajn návrhárky Silvia Venturini Fendi pre značku.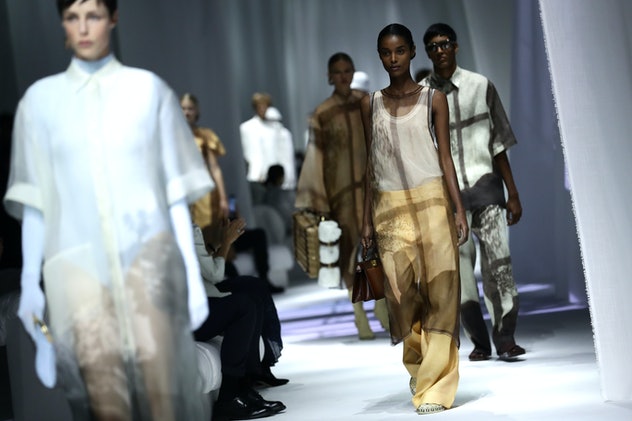 Počas najnovšej sezóny Milan Fashion Weeku nazvaného Phygital Fashion Week išlo o hybridnú formu rôznych druhov prezentácií nových kolekcií pre sezónu Jar/Leto 2021.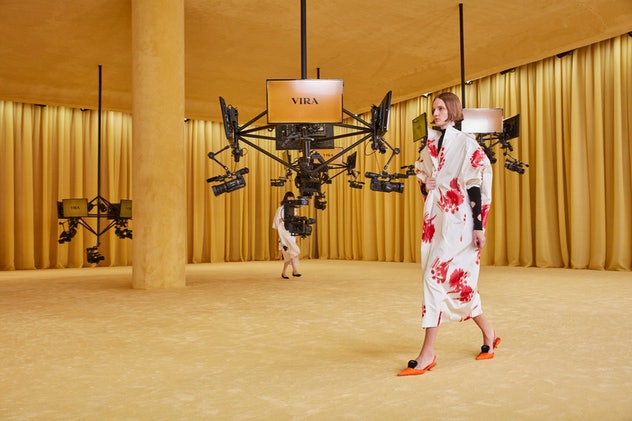 Prehliadka kolekcie PRADA , Jar/Leto 2021 konaná v priestore bez divákov iba za účasti celého teamu prezentovaná formou online streamovaného prenosu.
"Počas tohto roka poznamenaného Covid pandémiou, móda ukázala aj napriek obtiažam stojacim pred nami, obrovský zmysel pre srdce, silu a jednotu." vyjadril sa prezident talianskej organizácie na podporu a koordináciu talianskej módy a Milan Fashion Weeku – Camera Nazionale della Moda Italiana, Carlo Capasa.
POZORUHODNÉ HIGHLIGHTY Z PREHLIADKOVÝCH MÓL
Hoci jeseň práve začala, počas Milan Fashion Weeku konaného v septembri, sa tradične prezentujú kolekcie pre nasledujúcu letnú sezónu a tak sa pozrime na niektoré highlighty talianskej módnej scény z prehliadkových mól.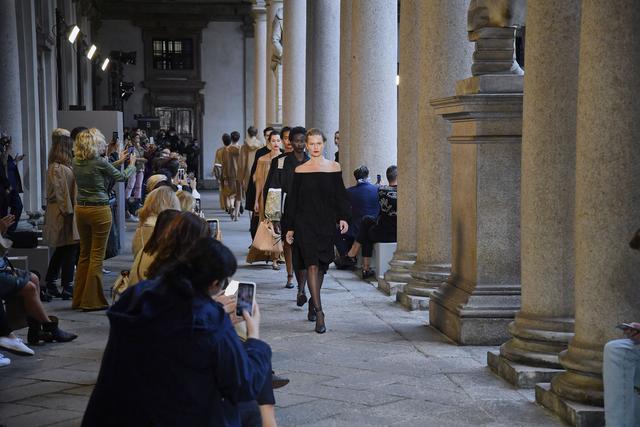 MAX MARA – Milan Fashion Week, Móda Ženy a Móda Muži, kolekcia Jar/Leto 2021, september 2020
NEKONVENČNÉ STRIHY A VARIÁCIE ŠTÝLOV
Dizajnéri predvádzajú na svetových fashion weekoch fantáziou nešetriace módne kreácie, divoko odlišné, no napriek tomu rovnako jedinečné. Počas septembrového milánskeho spojeného Týždňa Módy Ženy a Módy Muži, predviedli rôzne štýly modelov so zložitým vyšívaním a zdobením i modely s pozornosť pútajúcimi potlačami. Objavili sa tiež rozličné variácie toho istého štýlu.
Značka PRADA inovovala pulóvre a svetre s pozorne umiestnenými otvormi rovnakých rozmerov, zatiaľčo v kolekcii značky MARNI prevládali neuhladené, akoby "dotrhané" pleteniny.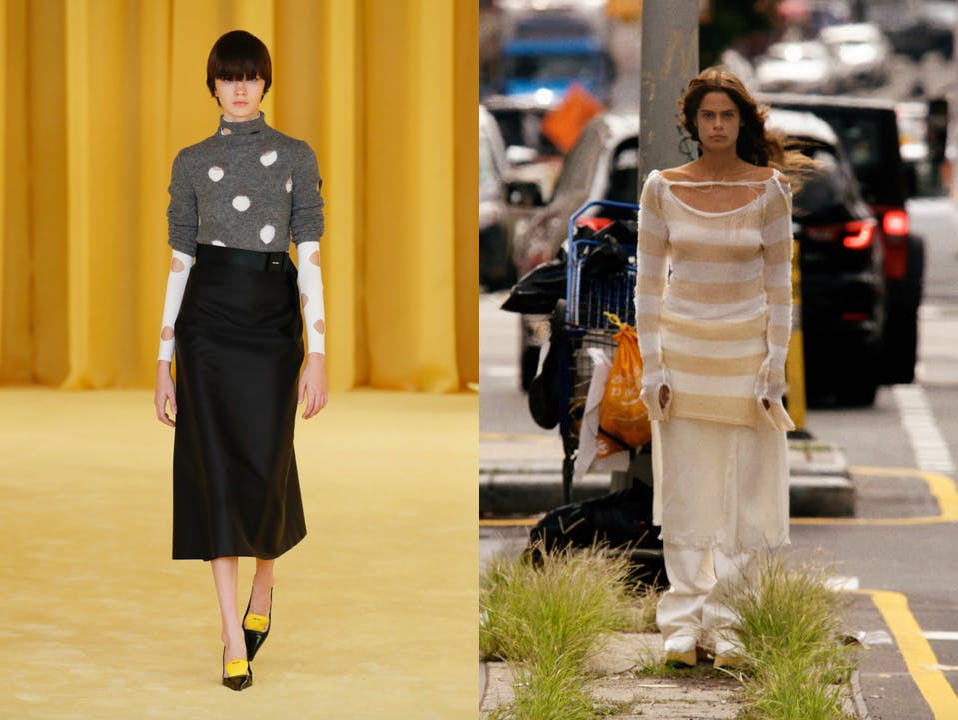 Módna návrhárka ALBERTA FERRETTI svetre ozdobila , podobne ako módny dom MAX MARA .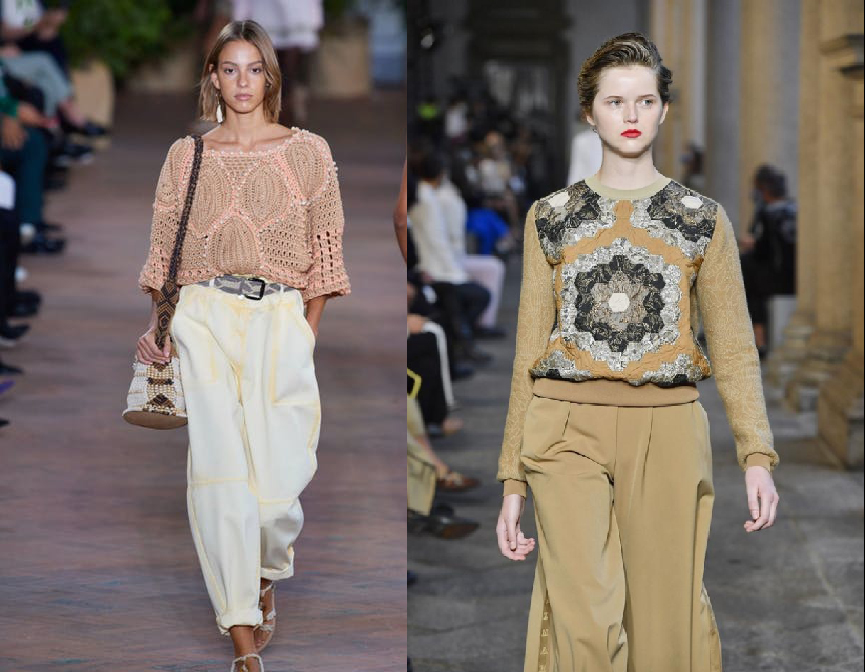 No značka MAX MARA ostala verná monochromatickej elegancii v béžovej a navyše pridala nový prvok – rozstrihnuté rukávy.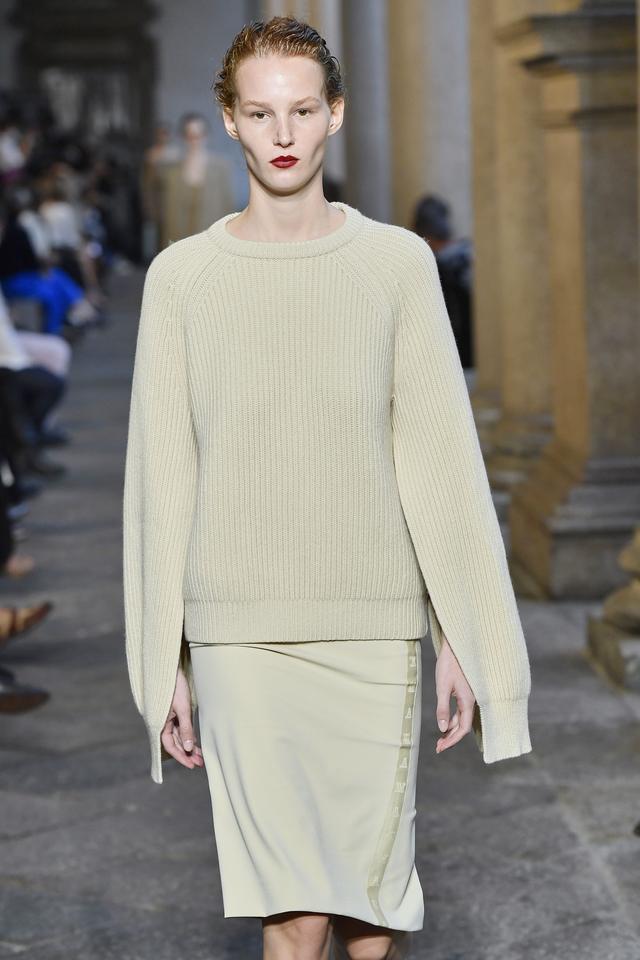 ZOSÚLADENÉ PRVKY A SETY
Prvky v kolekcii, ktoré vzájomne ladia, nie sú ničím novým, no tentokrát ich dizajnéri udržali v sile. V kolekciách Jar/Leto 2021 sa objavili modernizované sety, kombinácie prvkov ozvláštnené experimentom s rozdielnymi typmi vrstvenia a s výrazom do siluet .
V modeloch značky SPORTMAX bola badateľná kombinácia čírych a nepriehľadných materiálov.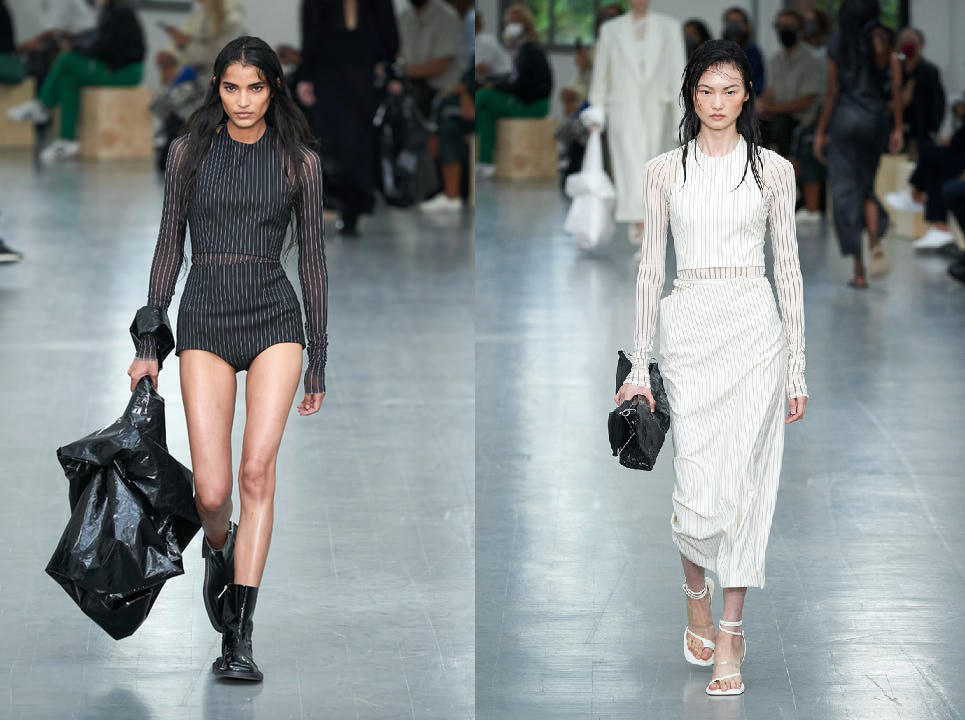 Módna dizajnérka ALBERTA FERRETTI sa vybrala štruktúrovanou cestou s troma kvetinovými časťami tvoriacimi outfit.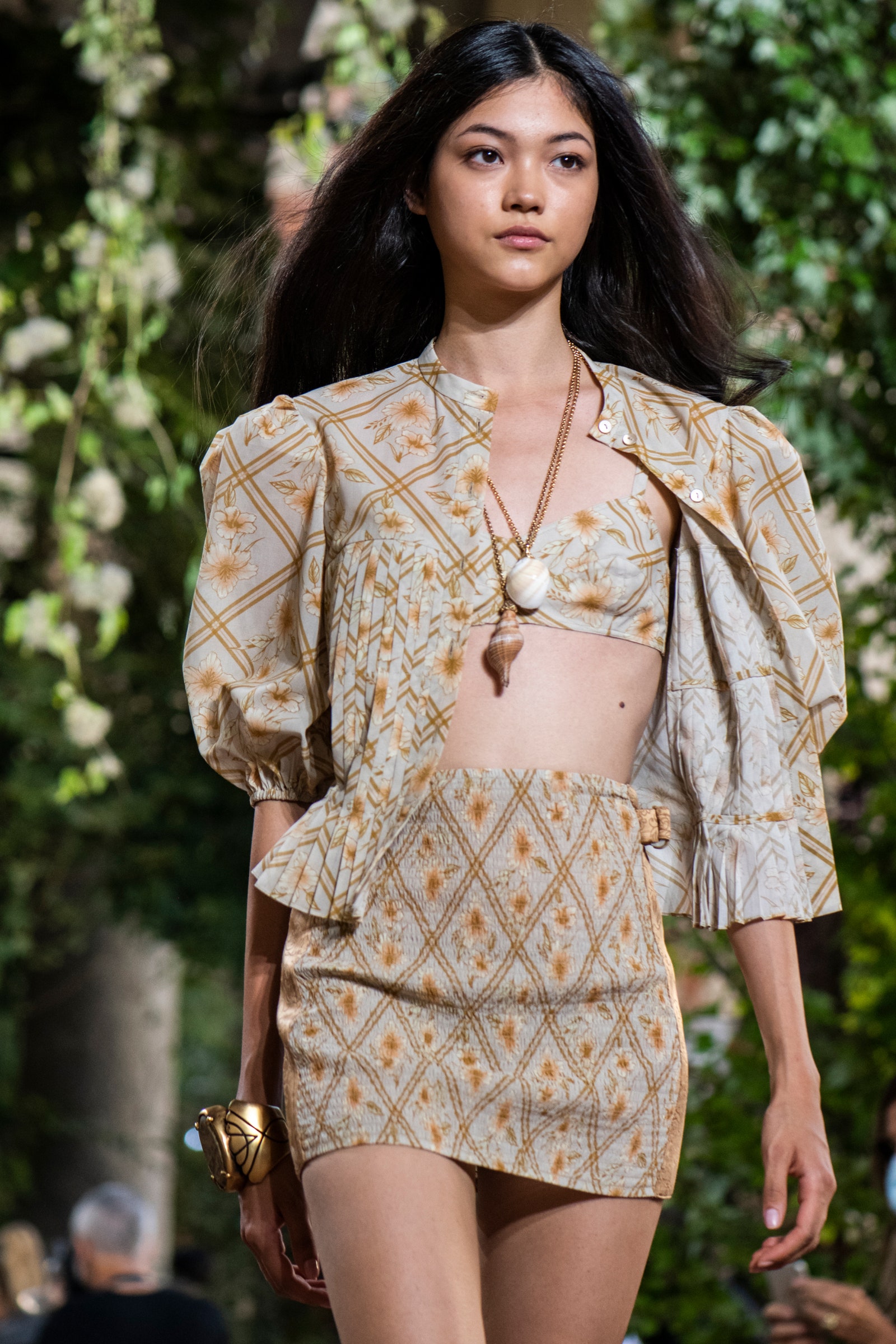 Dizajnér Giorgio Armani vo svojej kolekcii EMPORIO ARMANI Jar/Leto 2021 zvolil "tekutú formu" s monochromatickými asymetrickými topmi s nohavicami.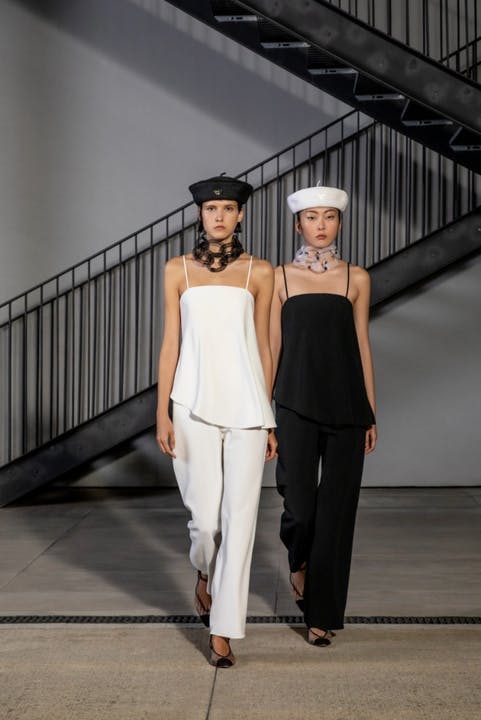 VYČNIEVAJÚCE PODPRSENKY
Pre nasledujúcu sezónu Jar/Leto 2021 priniesla talianska módna scéna nový trend a to podprsenkové topy, ktoré boli ponechané zrakom okolia v popredí a to v rôznych variáciách. Neónová hra prišla z dielne VERSACE , zatiaľčo elegantná čierna podprsenka bola predvedená značkou DOLCE and GABBANA.
Dolce and Gabbana – prehliadka kolekcie Jar/Leto 2021, Milan Fashion Week, Móda Ženy, september 2020.
Oranžovú retro podprsenku v kombinácii s nohavicami s vysokým pásom predstavila ako nový trend leta 2021 značka ALBERTA FERRETTI.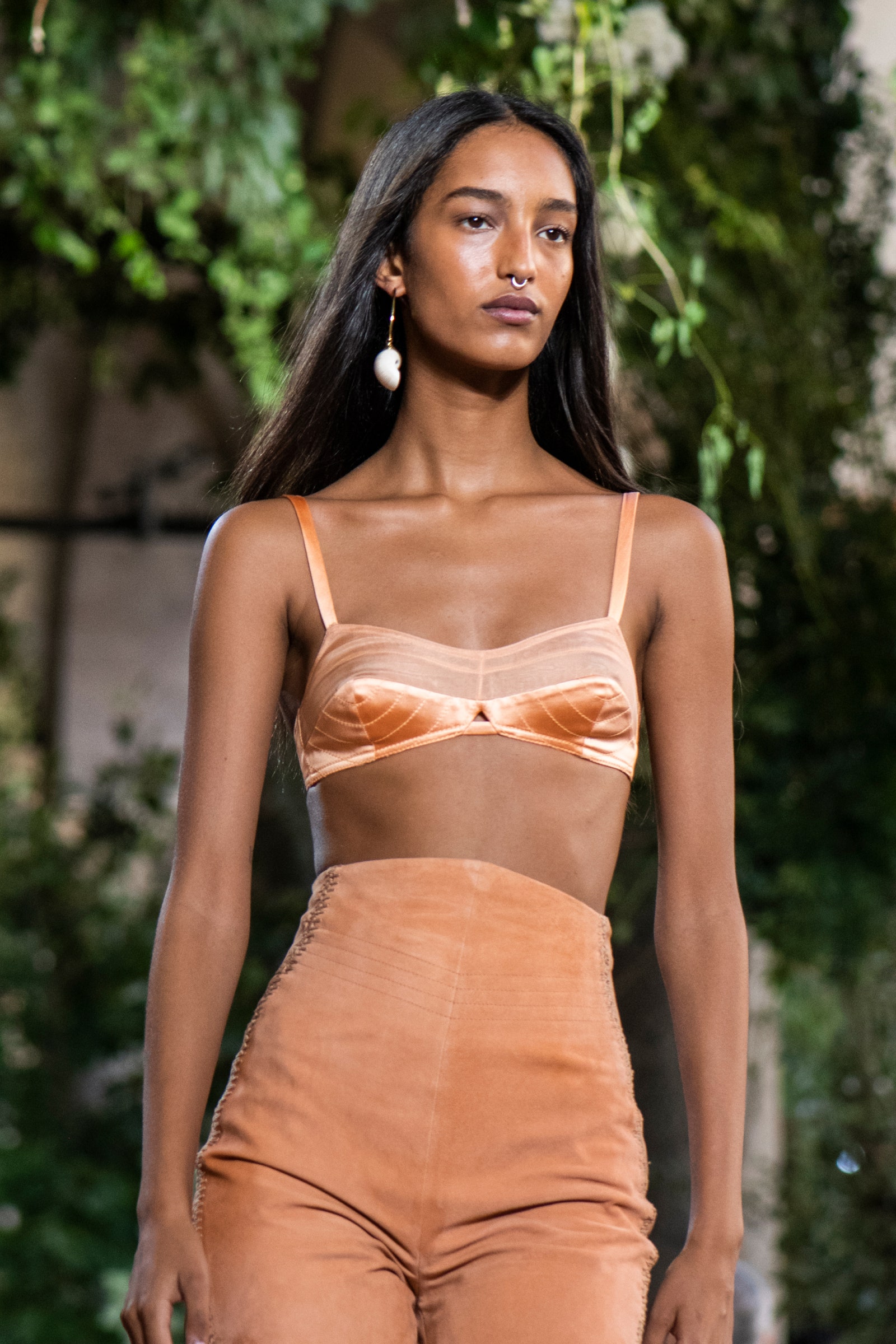 Ďalšie módne trendy a nezabudnuteľné highlighty zo septembrového týždňa módy v Miláne – čítajte v nasledujúcom článku.