Milan Fashion Week – Móda Ženy, top udalosti a prehliadky sezóny Jeseň / Zima 2020-21, 18. – 24. február 2020
Milan Fashion Week, ktorý sa konal v čase od 18. do 24. februára 2020, ukončil prehliadkový maratón ďalšej sezóny Jeseň / Zima 2020-21 poslednými prehliadkami v pondelok. Tento svetový týždeň módy, po ktorom tradične nasleduje Paris Fashion Week, bol opäť nabitý na zaujímavé momenty a udalosti, vybičované však aj hrozbou aktuálneho Coronavírusu. Táto skutočnosť sa odrazila aj na posledných prehliadkach, z ktorých sa niektoré konali za zatvorenými bránami, zdielané skrz live streaming. Pozrite si môj prvý prehľad najpozoruhodnejších prehliadok a momentov Milan Fashion Weeku, ženskej módy.
GUCCI
Dizajnér značky GUCCI Alessandro Michele naservíroval divákom opäť zaujímavú show, obohatenú o netradičnú novinku v podobe otvorenia backstage. Príprava modeliek prebiehala vnútri točiaceho sa kolotoča, kde prichádzajúci diváci na show mohli vidieť celé zákulisie, od vlasového stylingu, make-up looku po finálnu fázu, obliekanie modeliek na show.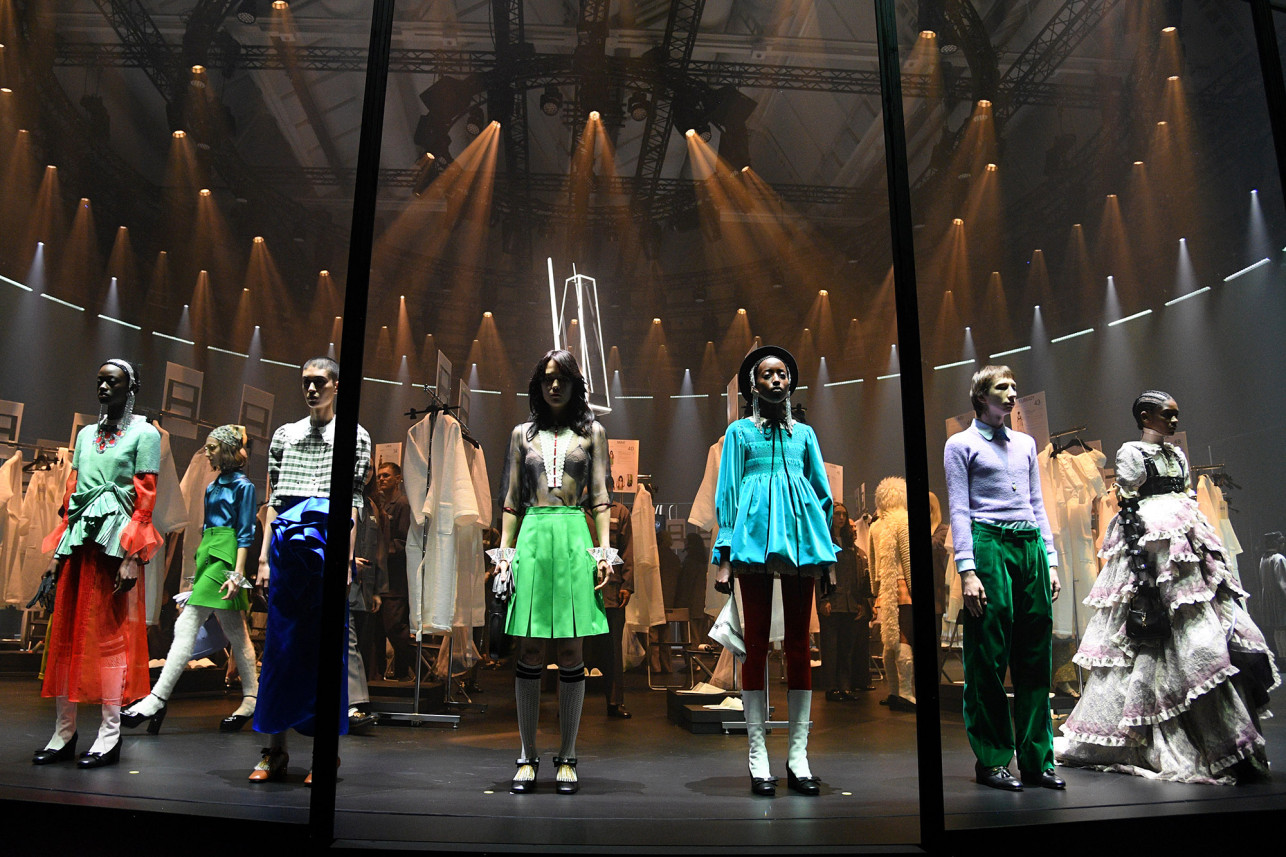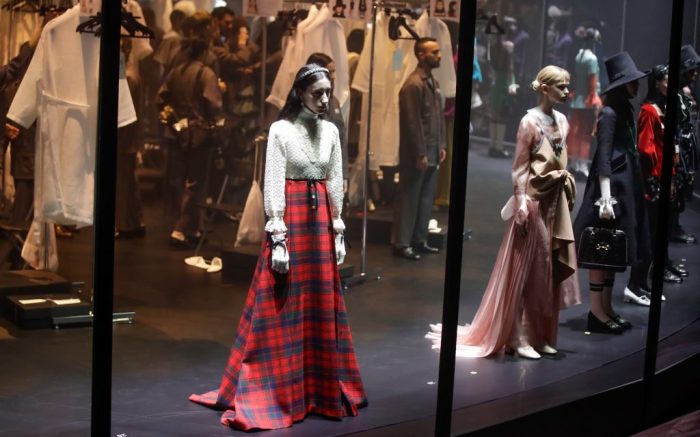 február 2020, foto: Luca Bruno
MOSCHINO – JEREMY SCOTT
Módna značka MOSCHINO je známa podobnou kreativitou a prípravou vtipnej show ako značka Gucci. Počas tretieho prehliadkového dňa módneho týždňa predviedla novú kolekciu Jeseň / Zima 2020-21 , keď na mólo vyslala modely v štýle modernej Márie Antoinetty. Neočakávaným momentom, čo zaujalo väčšinu divákov, bol tvar šiat, ktoré mali podobu tort. Jeremy Scott, dizajnér tejto značky, známy svojím humorným prístupom k módnemu dizajnu, ostal opäť verný svojej povesti upustenia uzdy fantázie a tentokrát nechal divákov doslova "zjesť šaty".
Modelka Kaia Gerber (dcéra topmodelky Cindy Crawford) v strede a modelka Joan Smalls vpravo – Moschino, Milan Fashion Week, Móda Ženy, sezóna Jeseň / Zima 2020-21, február 2020
PHILIPP PLEIN – ELEKTRICKÁ STRHUJÚCA SHOW
Módny dizajnér Philipp Plein je častovaný rôznymi prívlastkami. Tento známy tvorca "bez hraníc" vie, ako urobiť show a tú pripravil divákom v sobotu večer, 22.februára 2020 v plnej paráde. Pod zelenými blikotavými svetlami sa na móle začala promenáda modelov popri pristavených helikoptérach a autách.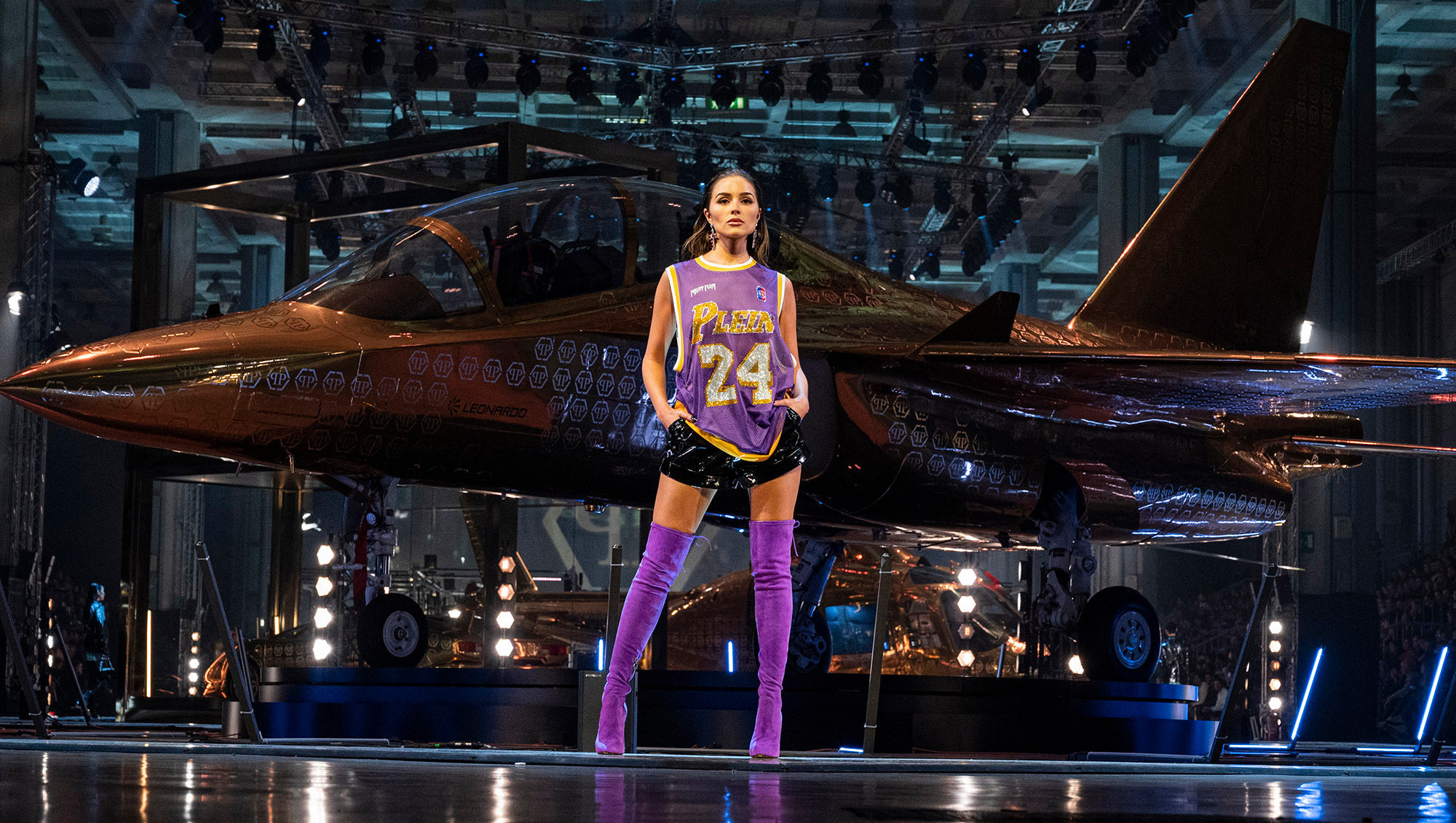 Elektrickú show s blikotajúcimi zelenými svetlami otvárala 48-ročná herečka JADA PINKETT SMITH.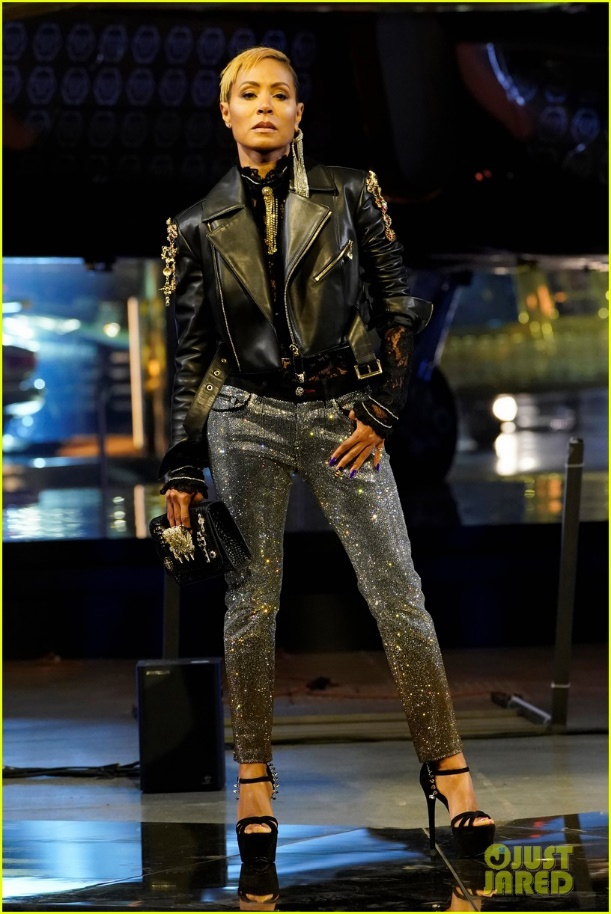 Na móle sa blysla aj mature modelka (modelky vo veku), 71 ročná MAYE MUSK. Predviedla leopardí model a bravúrny catwalk v 16 cm podpätkoch.
31-ročná Slovenka MICHAELA KOCIANOVÁ zahviezdila na tejto show v zlatom modeli od hlavy po päty (na foto vľavo).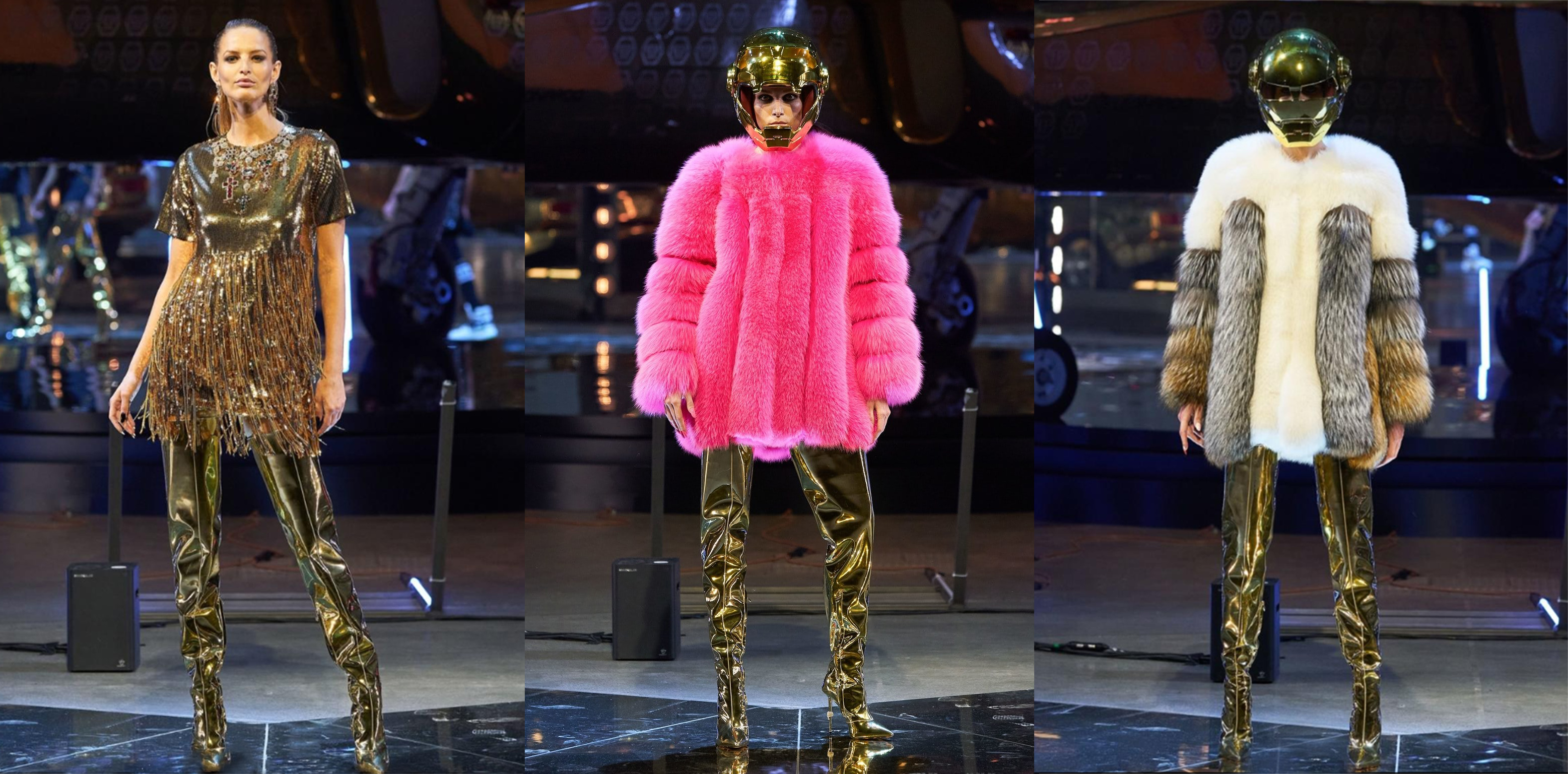 Záver prehliadky bol venovaný pamiatke nedávno zosnulého KOBE BRYANT.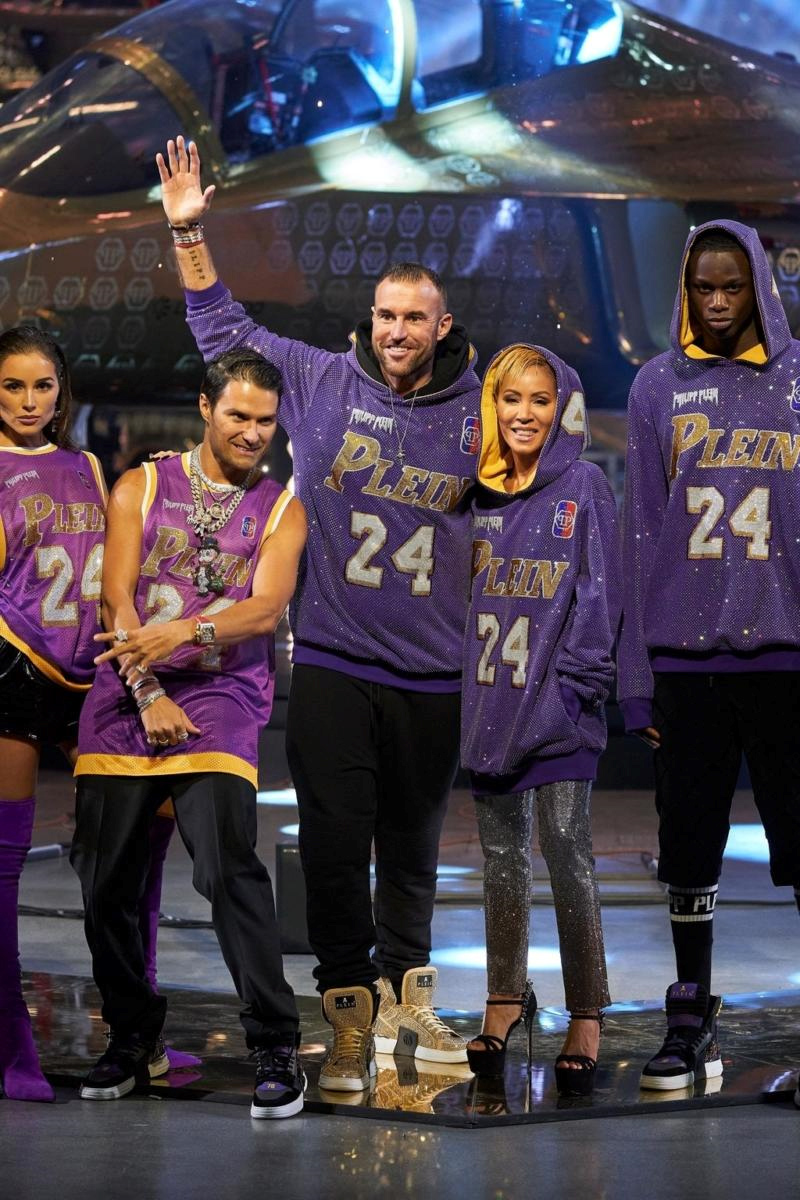 Dizajnér Philipp Plein v strede – Milan Fashion Week, Móda Ženy, 22. február 2020
Sledujte instagram mya_mirell, kde v insta stories uvidíte moje zaujímavé módne videá. Taktiež stránku blogu na facebooku s názvom Mya Mirell Fashionista, ktorá je venovaná móde a Milan Fashion Weeku.
DOLCE and GABBANA – RUČNÁ PRÁCA
Dizajnérske duo Domenico Dolce a Stefano Gabbana pracujúci pod značkou DOLCE and GABBANA sa rozhodli pozmeniť svoj tradičný repertoár a túto sezónu predstavili kolekciu "fatto a mano" – v preklade ručná práca.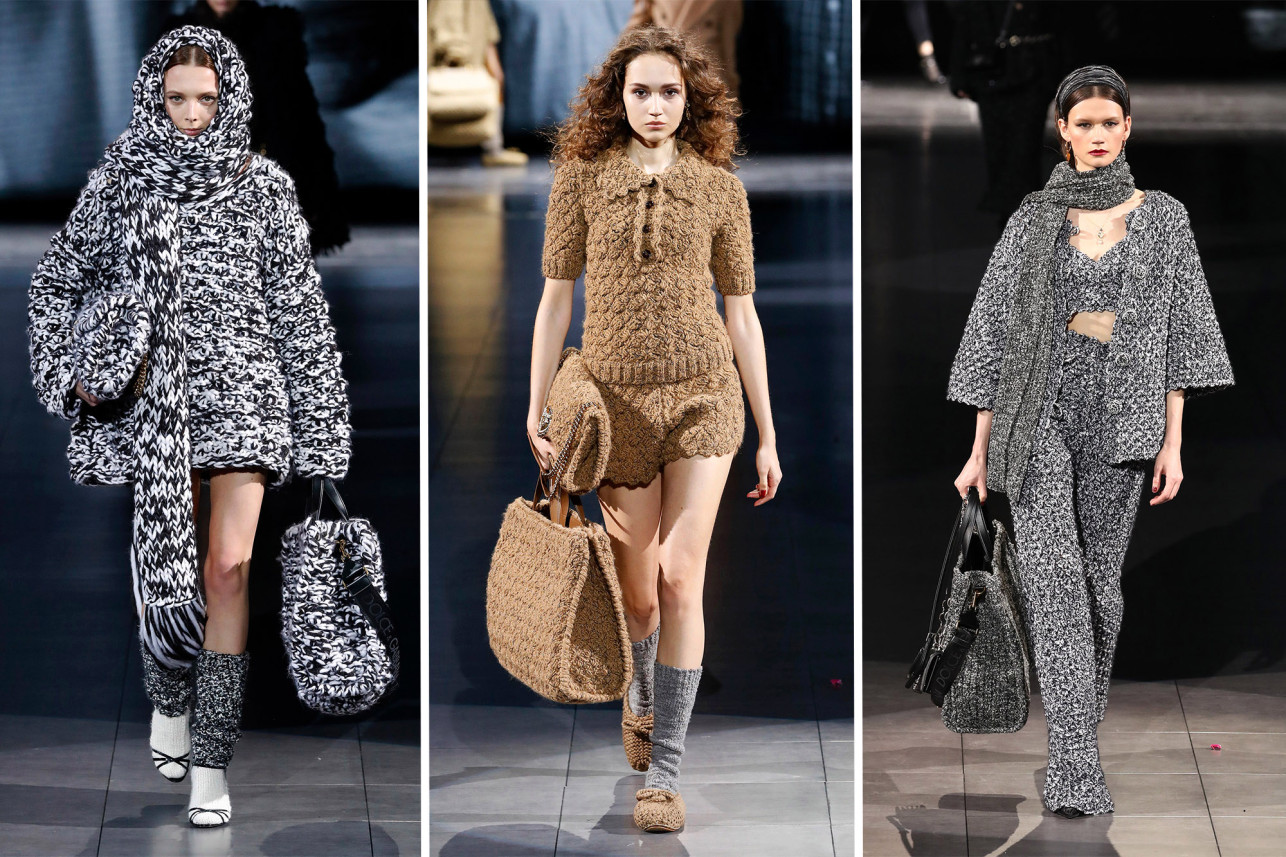 Kolekcia pre Jeseň / Zimu 2020-21 bola zameraná na krajčírstvo a pleteniny. Väčšina modeliek bola oblečená od hlavy po päty v pleteninách neutrálnych farieb, do super veľkých svetrov, pletených nohavíc, kraťasov, sukní, čiapok v kombinácii s ponožkami a dokonca aj pletenými papučkami na spanie.
Zaujímavosťou je podľa talianskych médií fakt, že táto značka sa rozhodla podporiť a financovať výskum na pomoc Číne proti rozširujúcemu sa Coronavírusu. Týmto si samozrejme veľmi polepšia u ázijskej populácie, ktorá sa na nich v minulej sezóne nahnevala a rozhodla sa značku bojkotovať.
zdroj: getty images, pinterest, Vogue
Sleduj ma tiež na:
2 Instagramy: myamirell ,
mya_mirell
Facebook: Mya Mirell Fashionista,
Mya Mirell