Milan Fashion Week – prehliadka kolekcií letnej Módy Ženy, Jar/Leto 2023, 20. – 26. september 2022 – časť I.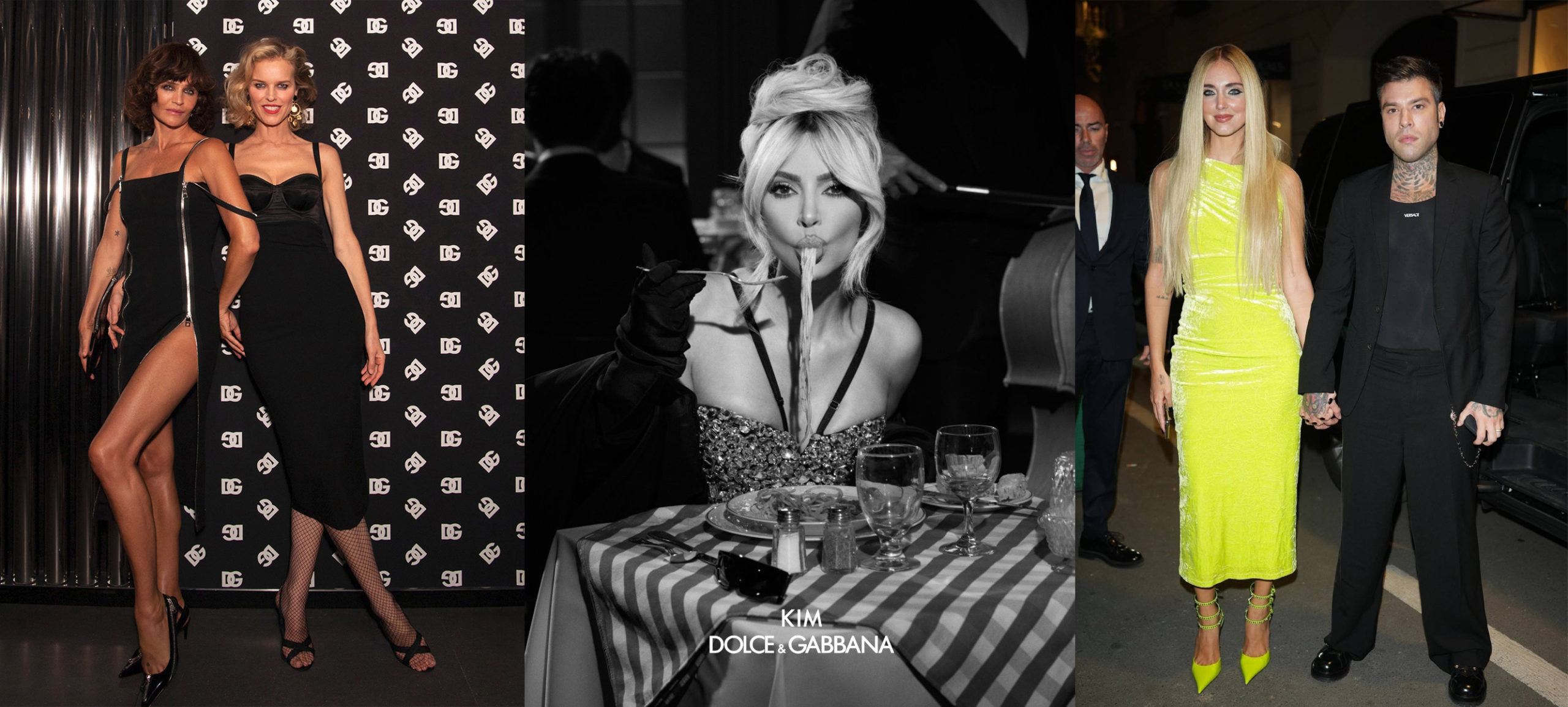 Letná sezóna svetových týždňov módy sa z New Yorku a Londýna presťahovala do mekky módy Milána , kde Milan Fashion Week vysypal z rukáva niekoľko nových vecí, ktoré mal v zálohe.
Od viacerých debutov kreatívnych riaditeľov v módnych domoch ako Etro, Missoni a Ferragamo (značka Salvatore Ferragamo sa premenovala na Ferragamo) , až po pokračujúci úspech značky Prada s nezastaviteľnou dizajnérskou dvojicou Miuccia Prada a Raf Simons, spolu s vykrádačskou šou Bottega Veneta, zaútočil Milan Fashion Week na diváka rebéliou.
Z týždňov módy "veľkej štvorky" sa Miláno už dlho pýši módnym dedičstvom (čítaj v článkoch v histórii tohto blogu) , no počas sezóny Jar/Leto 2023 (september 2022) , bolo vo vzduchu cítiť čosi nové. Módne teátro prehliadok kolekcií dizajnérov nieslo istý nádych rebélie.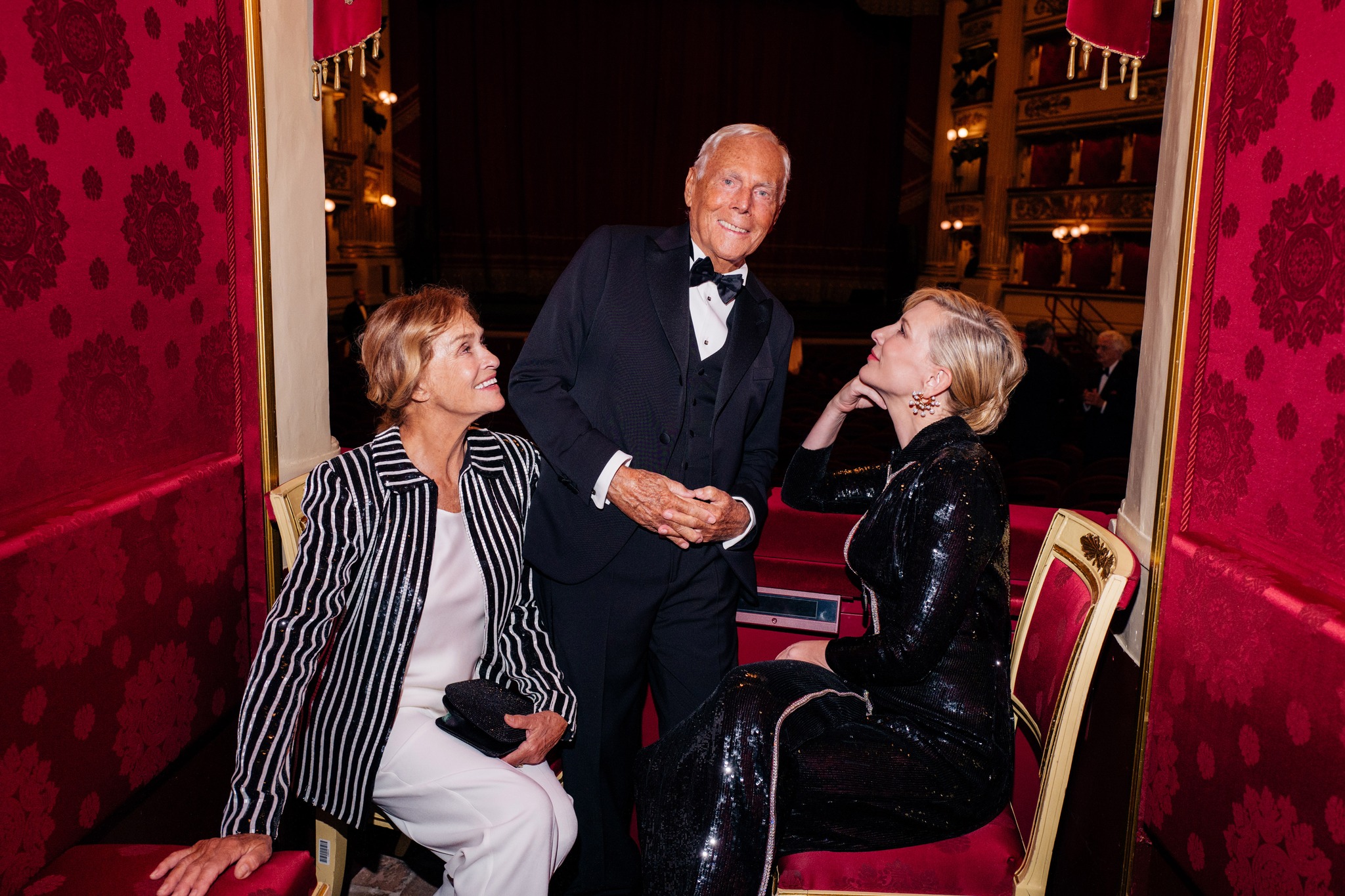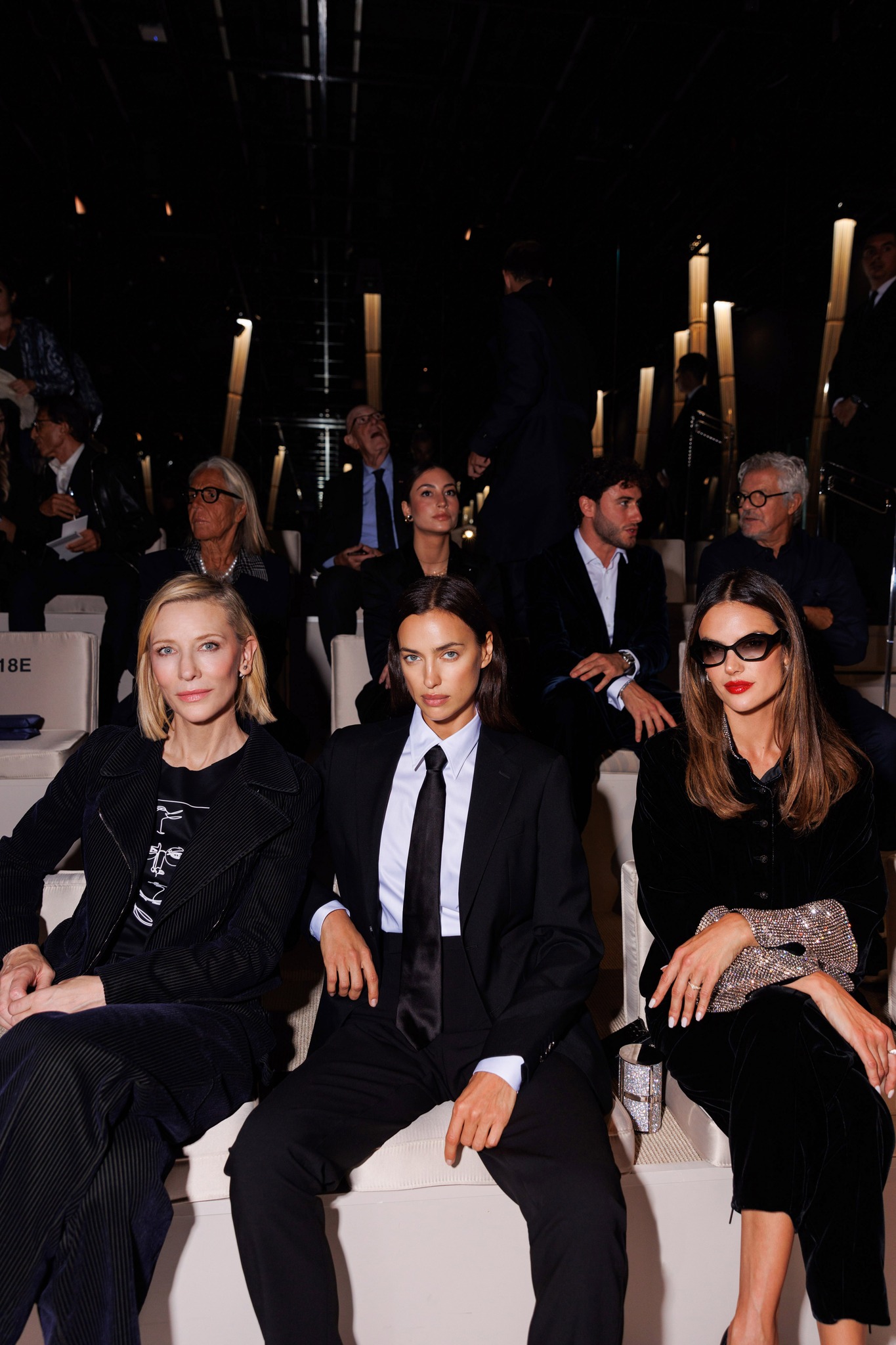 A hoci je Taliansko zmietané prírodnými pohromami a vrtochmi počasia, ktoré ho sužovali posledné mesiace spolu neustálou zmenou politickej garnitúry meniacej sa tak často ako ročné obdobia, po nedeľných voľbách neboli na prehliadkových mólach viditeľné žiadne politické vyhlásenia.
Počas Milan Fashion Weeku, sezóny Jar/Leto 2023 bolo možné zažiť dizajnérske debuty a tiež debut novej značky tohto týždňa s názvom Bally, ktorá spolu s ďalšími kolekciami vdýchla týždňu novú energiu.
Opäť sa prihodilo pár menších zdržaní, kedy sa niektoré módne šou oneskorili ako aj zopár ukĺznutí na móle počas prehliadky Roberta Cavalli s klzkou prehliadkovou dráhou.
Pozrime sa na taliansky týždeň módy Milan Fashion Week a nádielku módnych kolekcií prvých dizajnérov pre nadchádzajúcu sezónu Jar/Leto 2023.
BOTTEGA VENETA
Gaetano Pesce, slávny taliansky architekt a dizajnér nábytku, ktorý v sobotu večer vytvoril živý dizajnový priestor pre značku Bottega Veneta, vydal pred vystúpením módneho domu strohé vyhlásenie: "Tento priestor je poctou rozmanitosti," povedal o svojej interiérovej tvorbe a stovkách na mieru vytvorených viacfarebných stoličkách. Hostia takýto hravý priestor s nadšením uvítali"Je to o ľudskej bytosti, všetci sme iní. Ľudia, ktorí hovoria, že sme všetci rovnakí – kašli na nich! Všetci sme iní a toto je naša definujúca vlastnosť. Inak sme len kópia."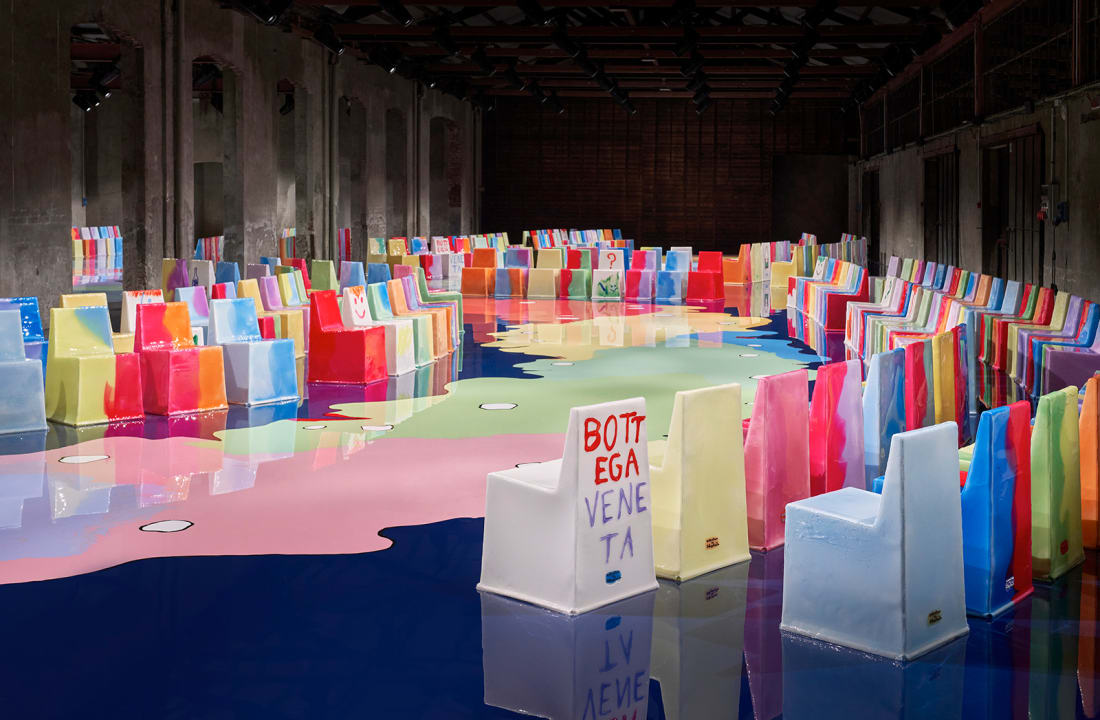 Druhá kolekcia módneho návrhára Matthieu Blazyho pre taliansku značku Bottega Veneta bola nespochybniteľným triumfom módneho týždňa. Elegantná a premyslená kolekcia kombinujúca dámske a pánske oblečenie bola naplnená takmer každým kúskom, ktorý by ste mohli potrebovať v šatníku – od džínsov a tielok po obleky a nádherné koktejlové šaty.
Návrhár prizval na mólo topmodelku 90-tych rokov Kate Moss predvádzajúcu zdanlivo jednoduché džínsy a flanelovú košeľu , no tie boli v skutočnosti kožou s potlačou. Dizajnér opäť posunul možnosti kože, pre ktorú je módny dom známy a od ktorej neupustil o level vyššie.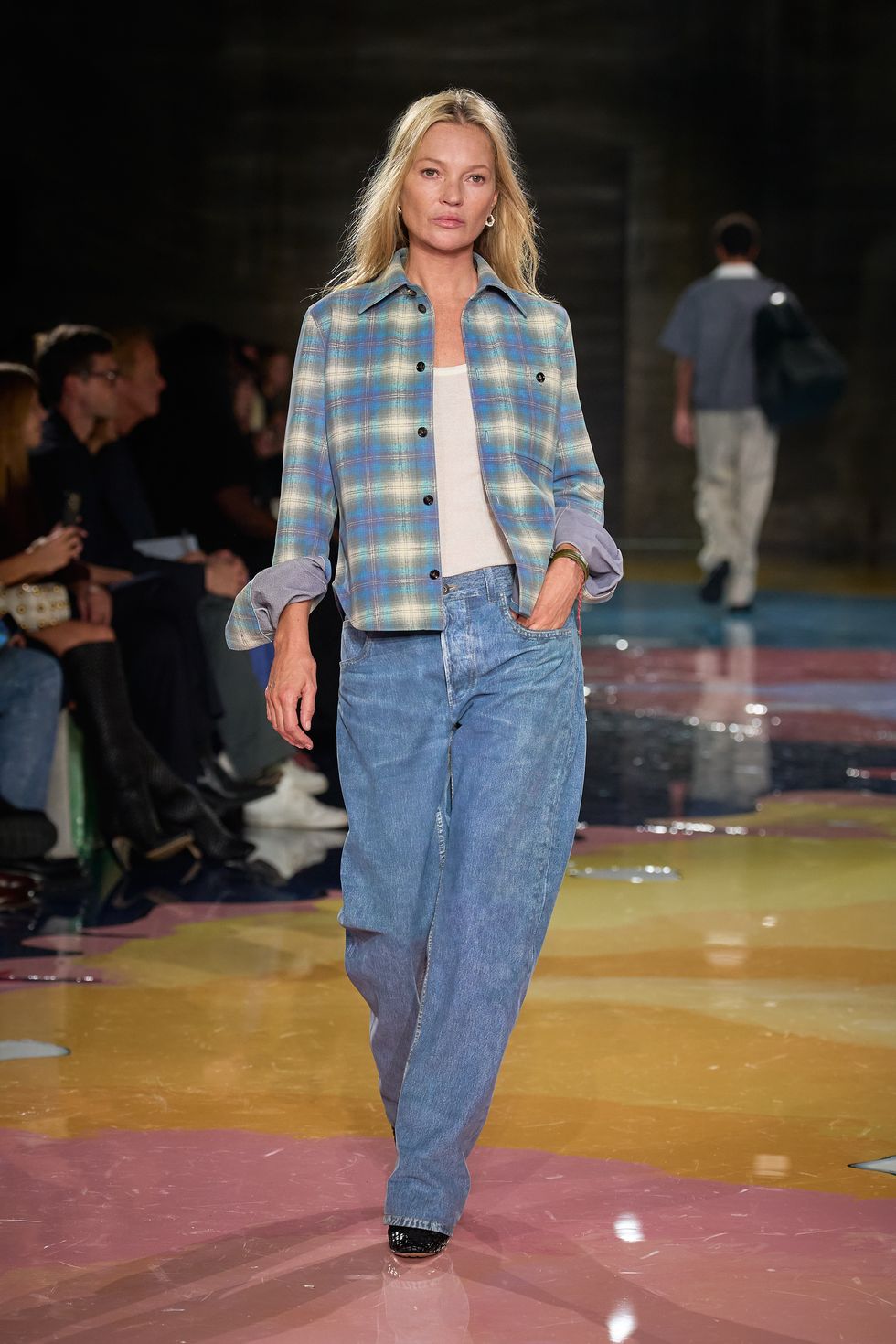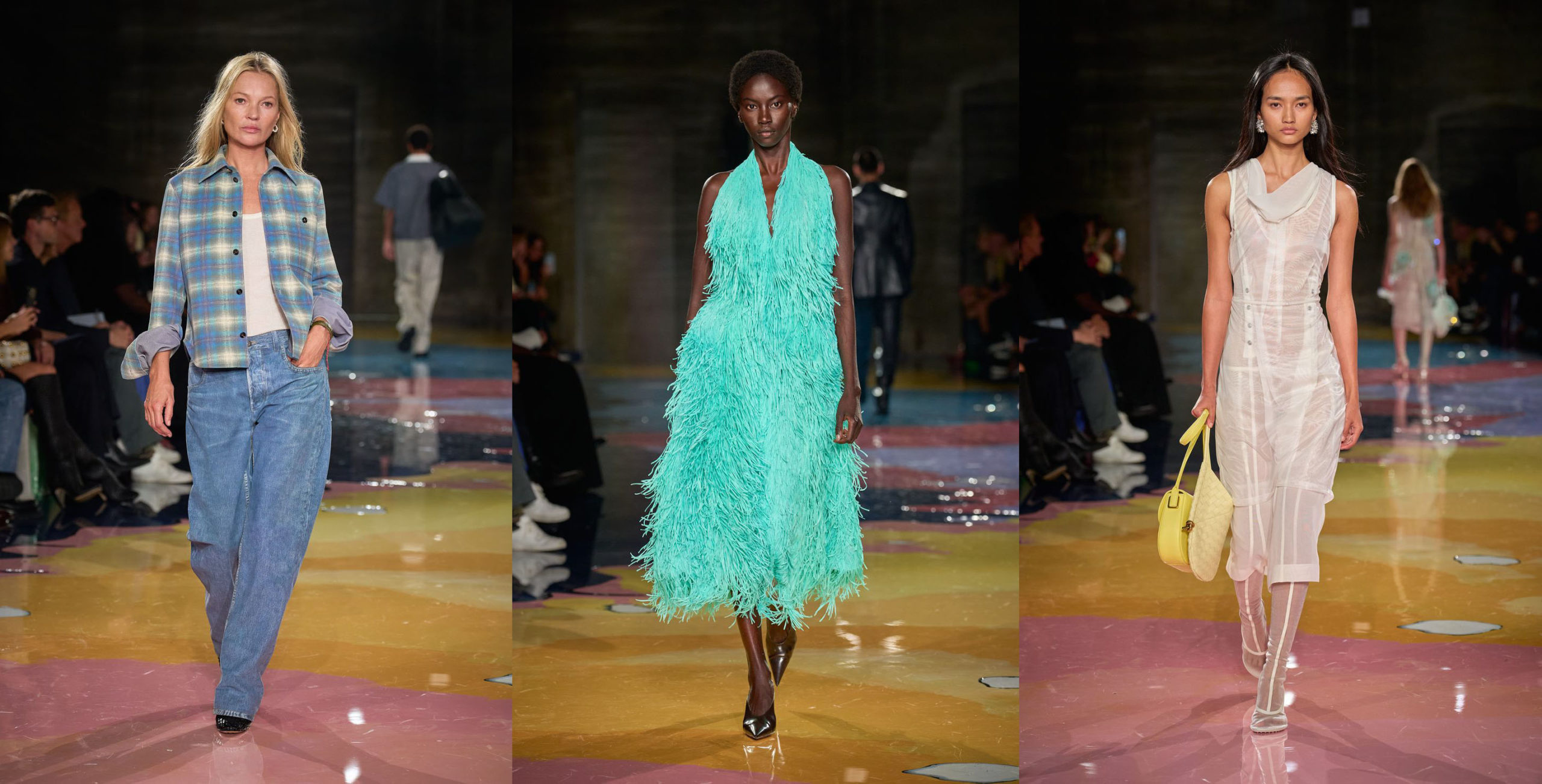 Matthieu Blazy definuje moderný šatník, ako ho poznáme dnes no s dôrazom na remeslá. Kolekcia Bottega Veneta Jar/Leto 2023 obsahovala chinos nohavice z ultraľahkého mäkkého nubuku, multidimenzionálne sukne a šaty, žakár a strapce s futuristickými vzormi .
Kolekcia Bottega Veneta pre Jar/Leto 2023 bola tak podmanivá ako aj dychtivo cool.
Finálny vzhľad módnej prehliadky, žiarivo tyrkysové šaty so silnými strapcami, boli wow momentom celej šou a patrili tiež k nezabudnuteľným modelom Milan Fashion Weeku.
DOLCE & GABBANA
Po niekdajšom škandále dizajnérskeho dua Domenico Dolce a Steffana Gabbana v roku 2018, kedy vyšla najavo vulgárna komunikácia Steffana, načo sa celý ázijský svet sa rozhodol bojkotovať značku kvôli vraj nevhodnému videu dehonestujúcemu paličky a ázijskú kultúru, si značka prizvala na šou Kim Kardashian. Kim odštartovala šou úvodným videom, ako si dáva tanier špagiet.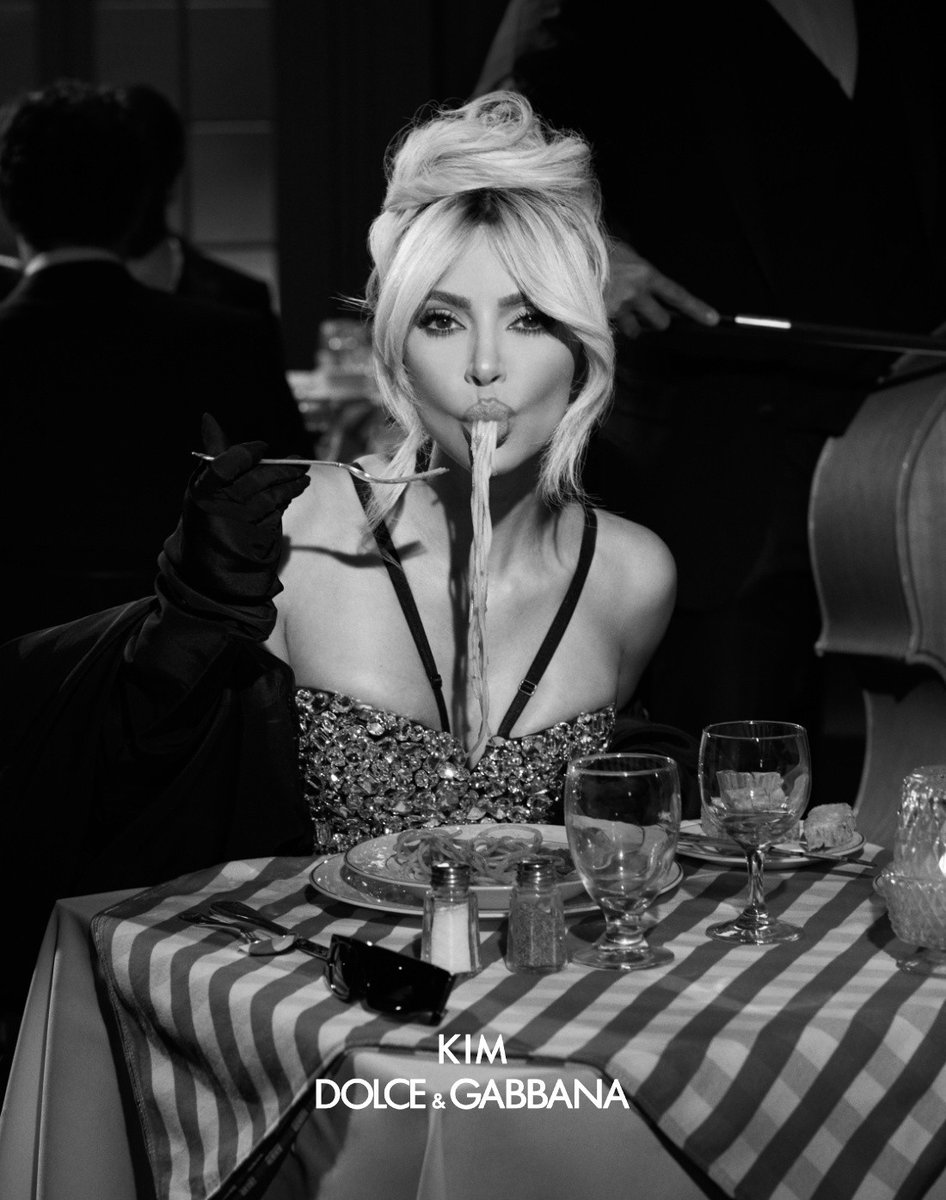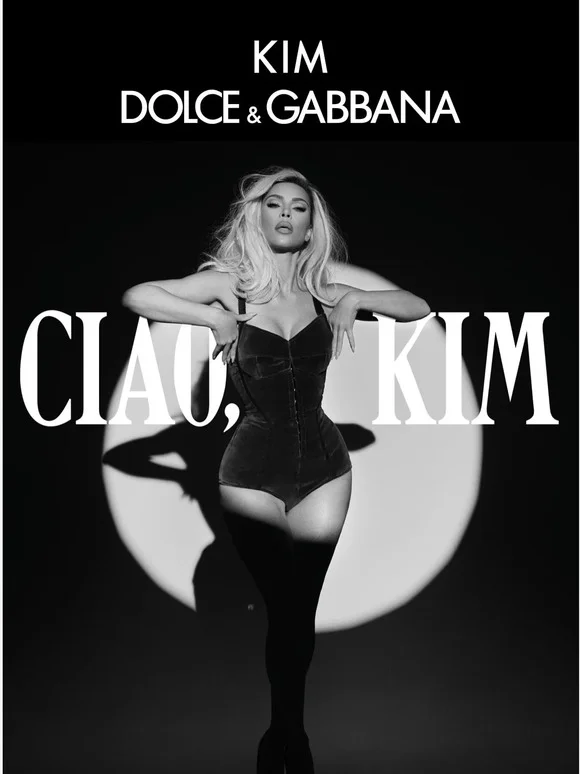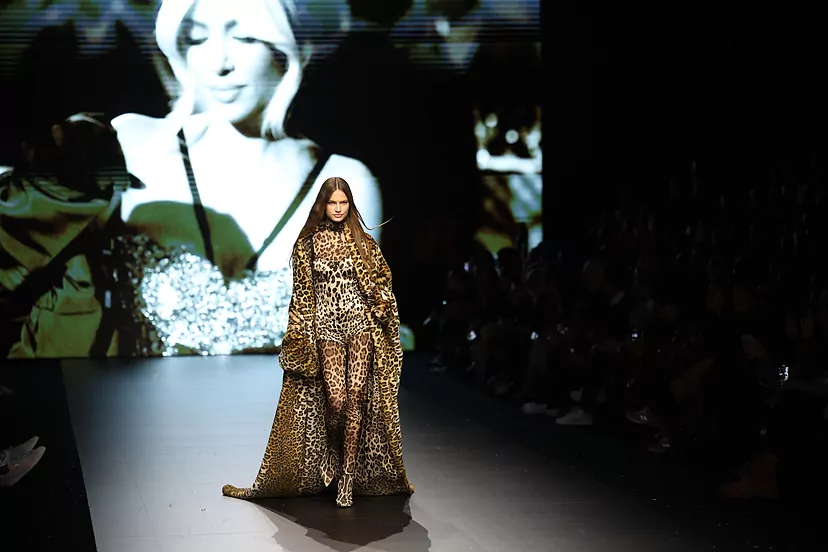 D&G prinieslo v kolekcii Jar/Leto 2023 taliansku zmyselnosť s inovovanými lookmi z rokov 90tych.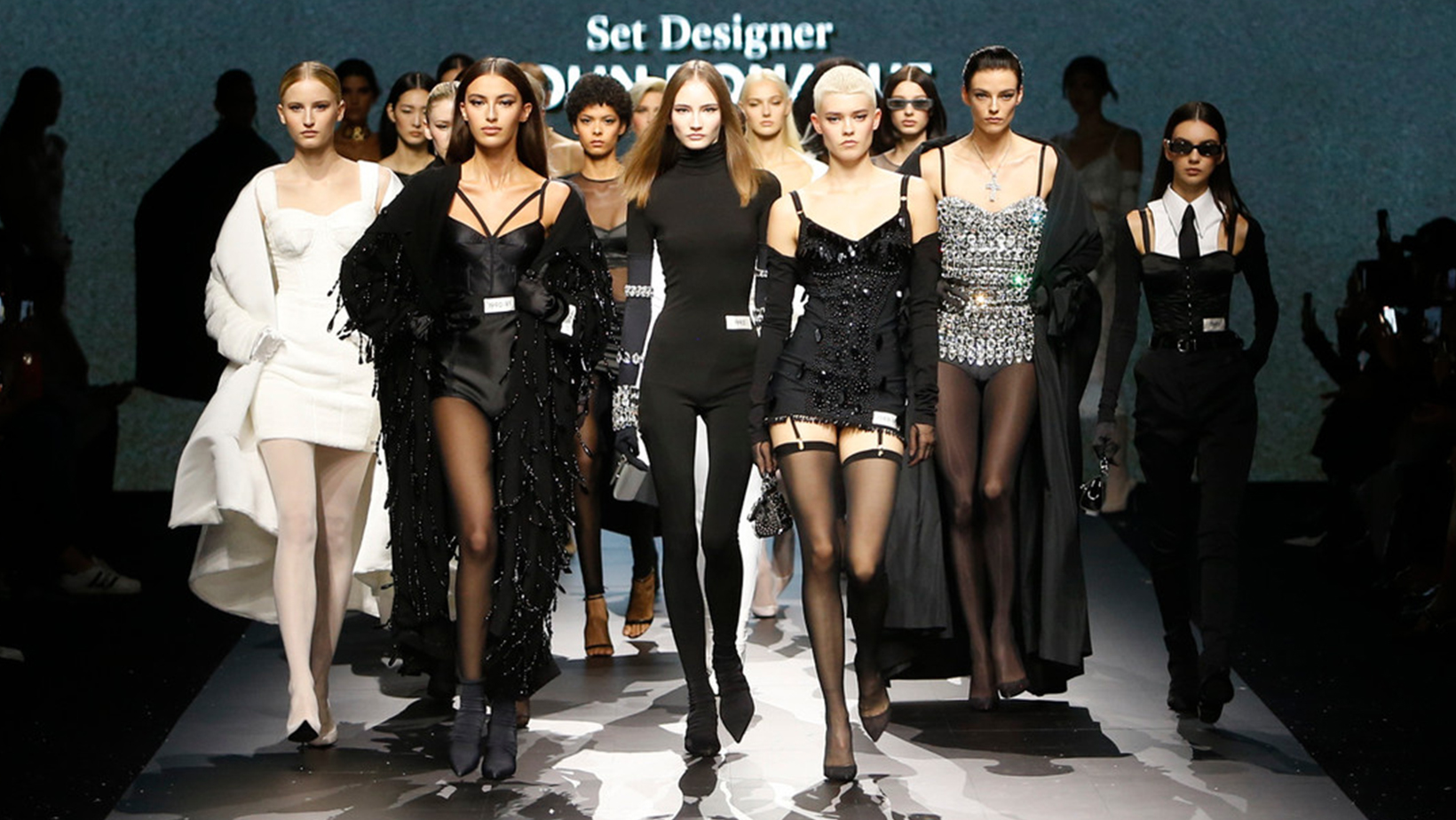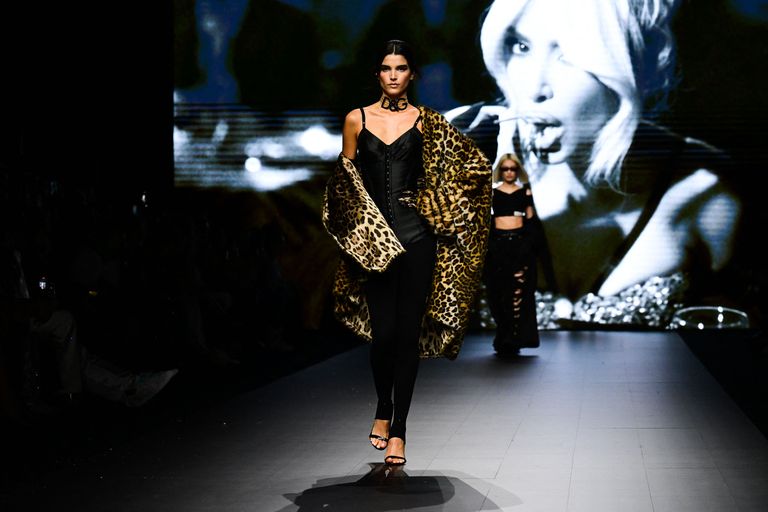 Naposledy, keď módna značka Dolce & Gabbana použila špagety ako rekvizitu, čelila rozsiahlym obvineniam z rasizmu. Predmetné propagačné videá, ktoré ukazovali ázijskú modelku, ktorá sa snaží jesť cestoviny ale aj obľúbené talianske "dolce" – koláč cannoli paličkami, zaznamenali taký odpor, že značka bola nútená zrušiť plánovanú show v Číne. K odporu sa pridal postupne celý ázijský svet, ktorý sa predháňal na instagrame videami v ničení produktov tejto . (čítaj v histórii na tomto blogu v kategórii Fashion). Číňania zašli dokonca tak ďaleko, že rozbíjali výkladné skrine tejto značky a obchody naprieč Čínou a tie sa masívne zatvárali.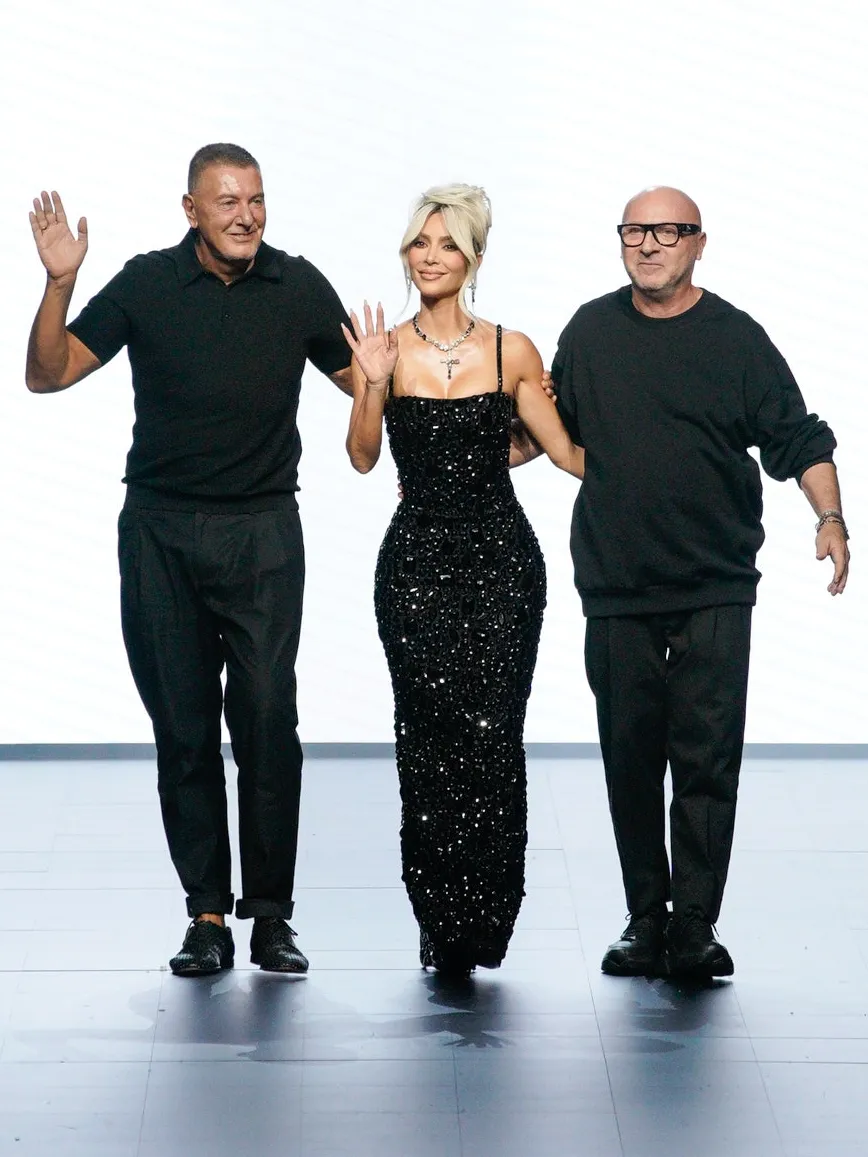 Predtým, ako modelky vyšli na mólo, čiernobiely film ukázal, ako si americká star Kim Kardashian nakladá tanier špagiet s ironickým úsmevom na tvári. Bol to zrejme pokus zľahčiť predchádzajúce prešľapy značky, či zosmiešniť nafúknutý problém urazeného ázijského sveta, ktorý ako sa zdá, nepochopil pôvodný zamýšľaný žart.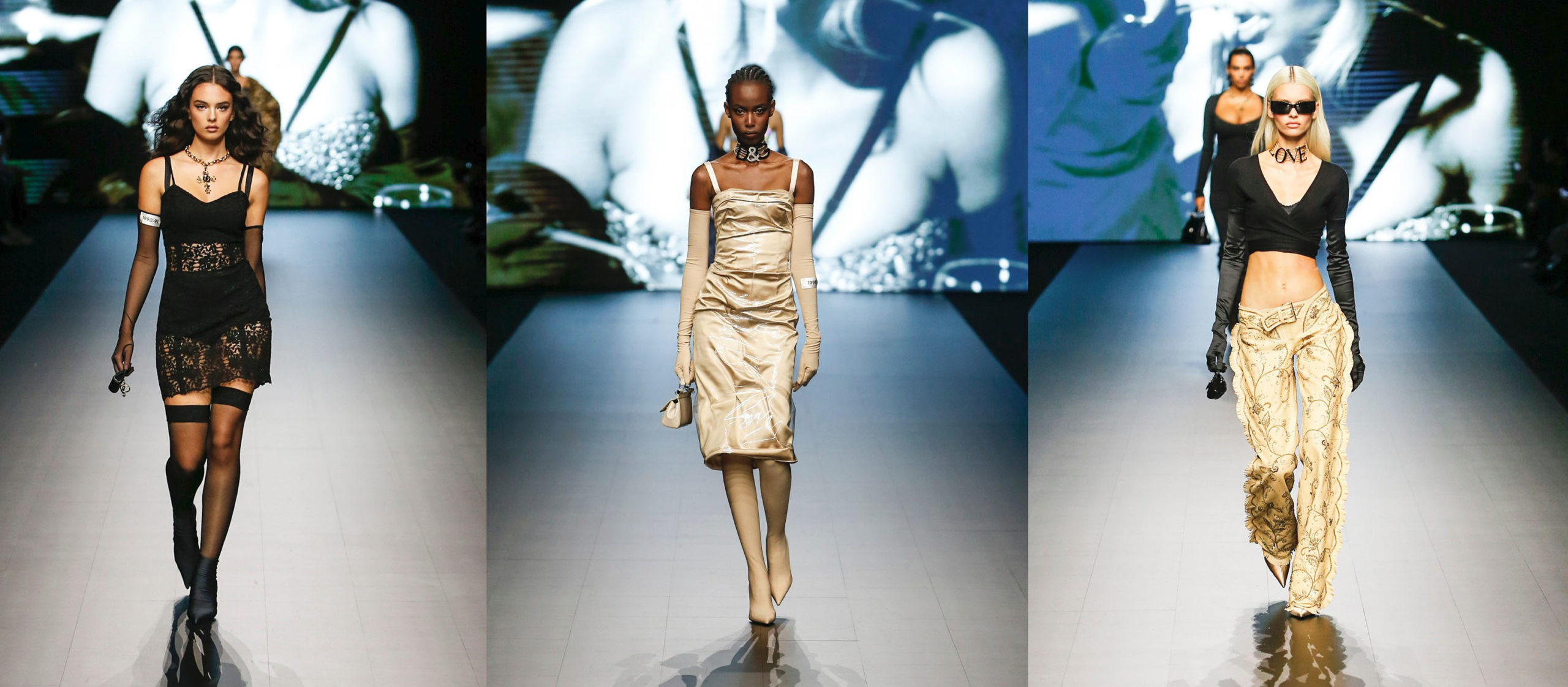 Na prehliadke tejto značky predvádzala opäť dcéra talianskej herečky a divy Monicci Bellucci – Deva Cassel (na fotografii vľavo).
Prehliadky sa zúčastnili česká modelka Eva Herzigová a topmodelka 90. rokov Helena Christensen spolu s talianskou modelkou Biancou Balti.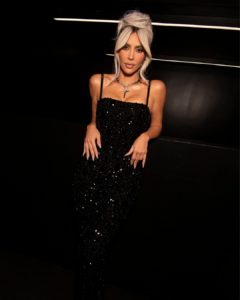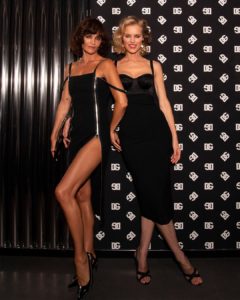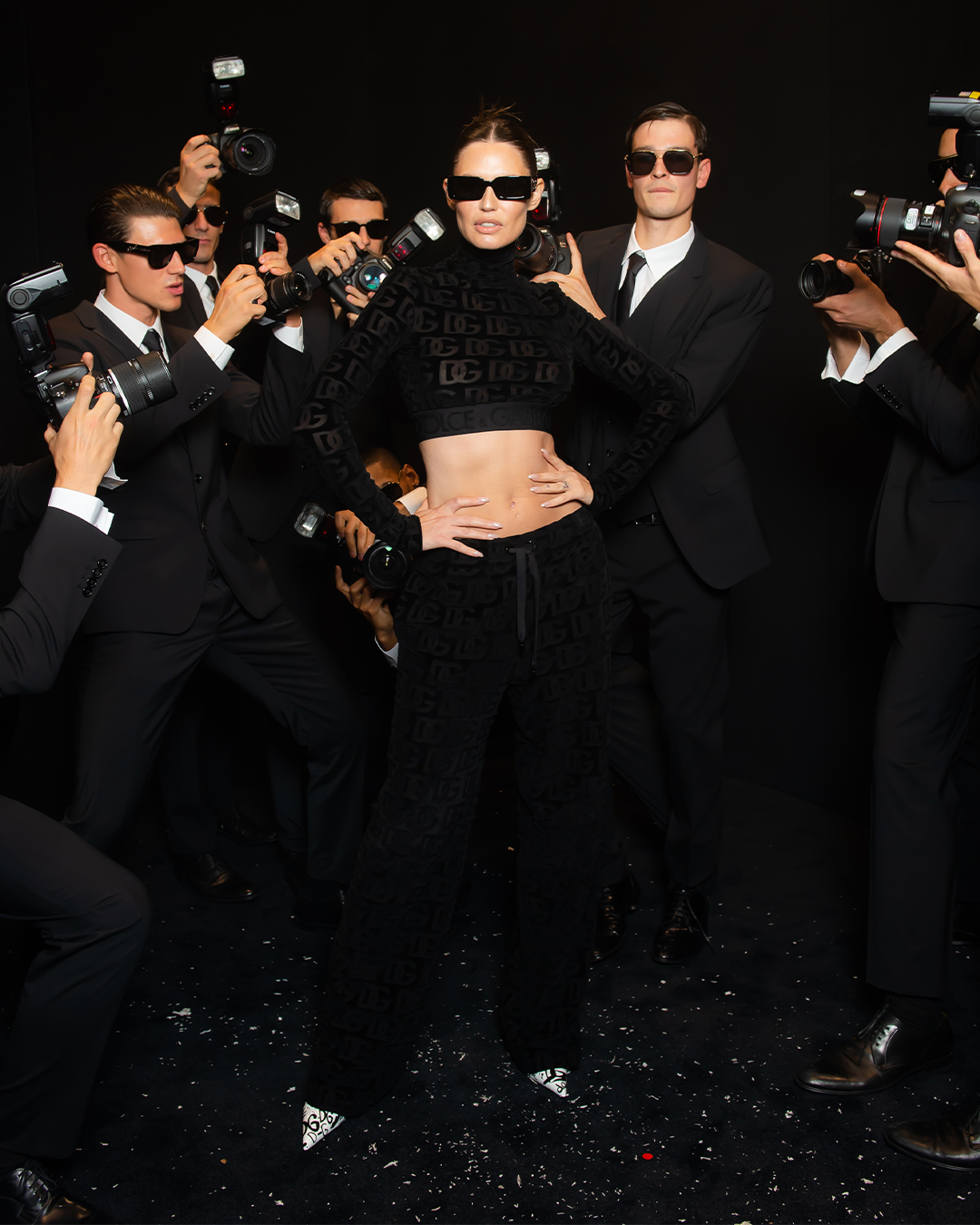 Módnu šou navštívila aj talianska diva Monica Bellucci.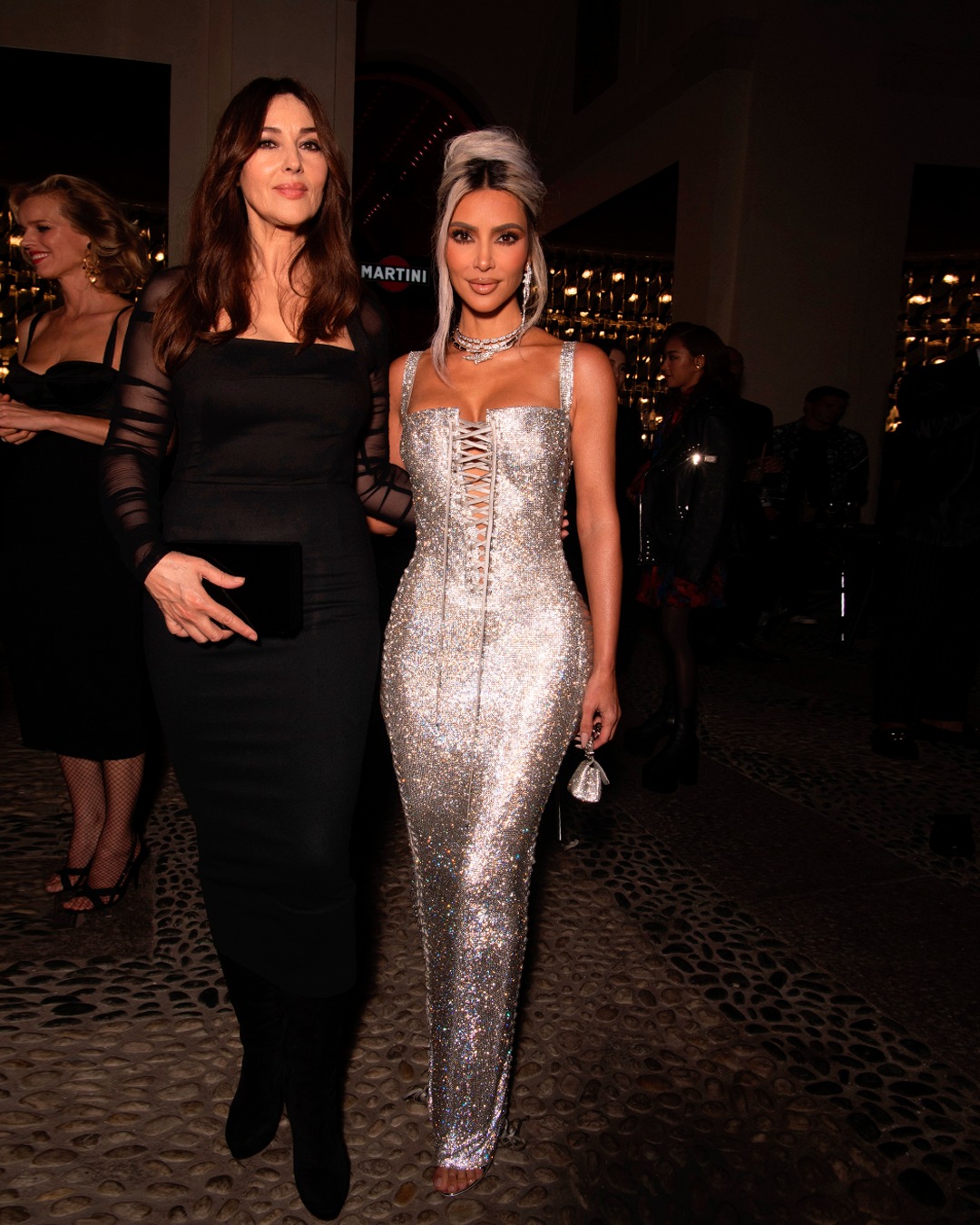 GIORGIO ARMANI
Nedeľná Armani show mala 50 odtieňov béžovej, potom sivej a potom fialovej. Taliansky dizajnér a Kráľ módy Giorgio Armani, ako ho Taliani nazývajú, naservíroval v kolekcii Armani, Jar/Leto 2023 gradient tlmených a pastelových tónov, ktorý sa trblietal flitrami, korálkami a kovovými niťami. Kolekcia s jemnou ženskosťou, ktorá bola ľahšia ako vzduch obsahovala priehľadné topy a sieťovinu.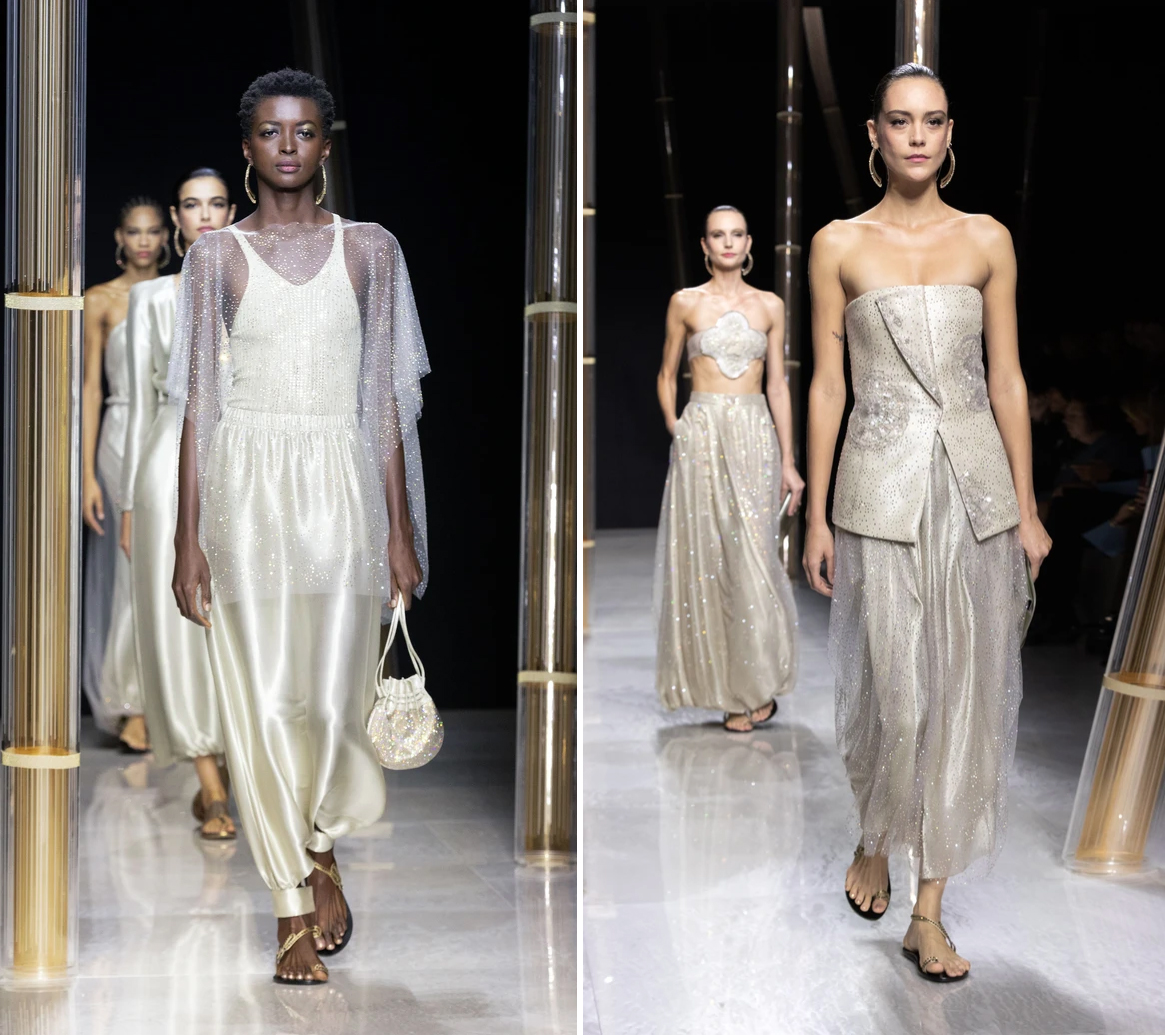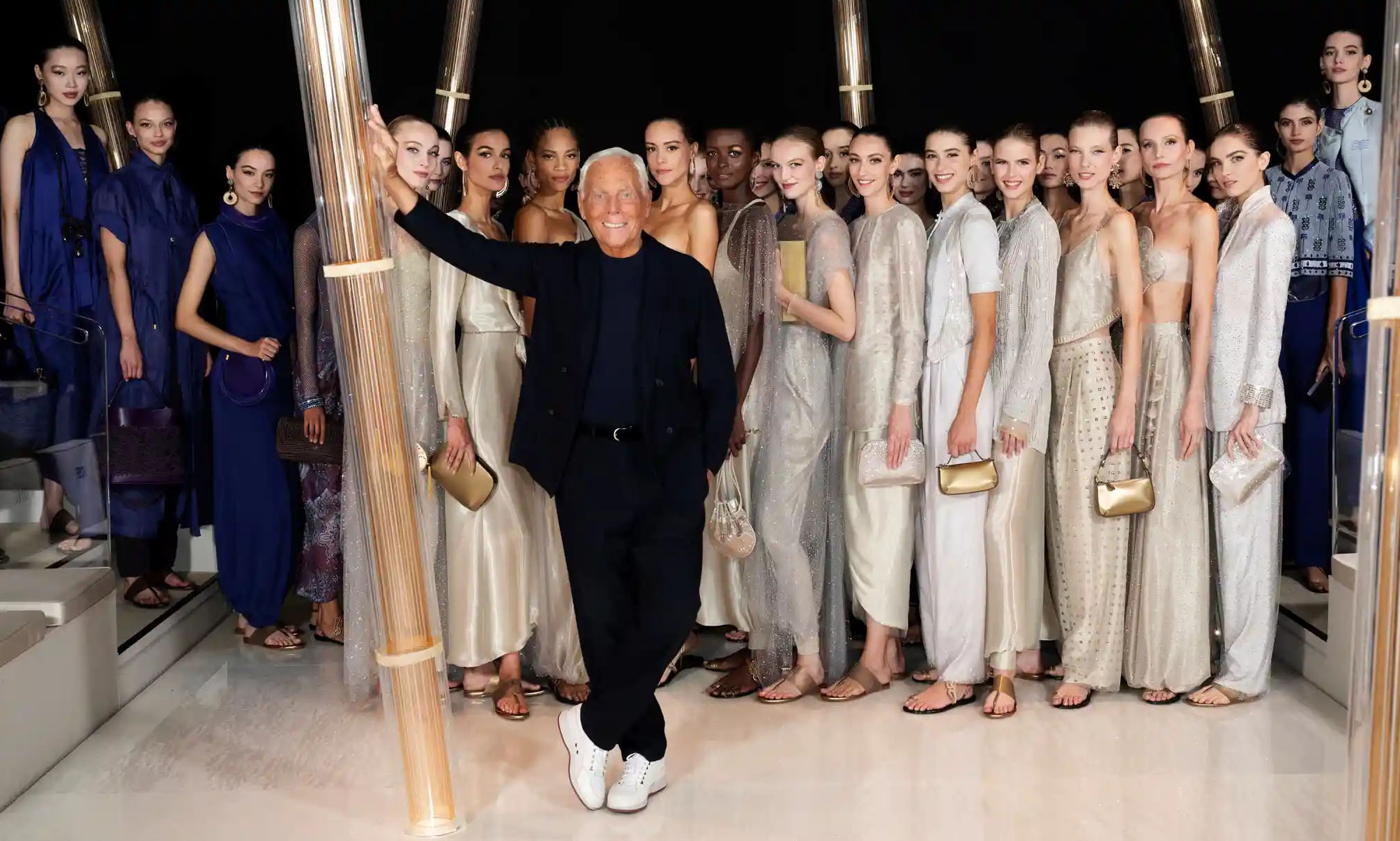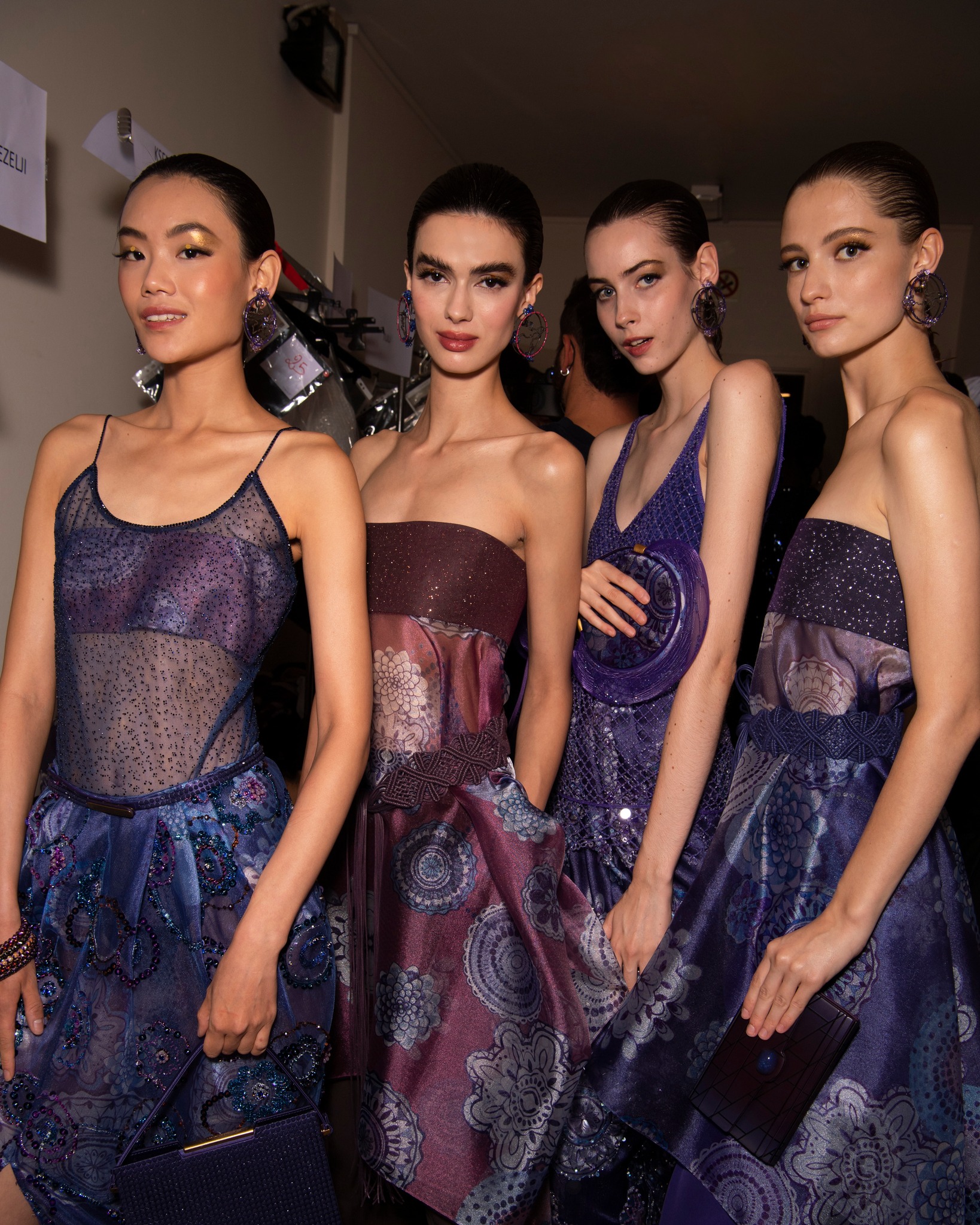 88-ročný Giorgio Armani vyhlásil, že inšpiráciu čerpal z "iných svetov". V prvom rade , v tzv. front row nechýbali Armaniho múzy – herečka Cate Blanchett, Lauren Hutton, ďalej modelky Irina Shayk, Alessandra Ambrosio.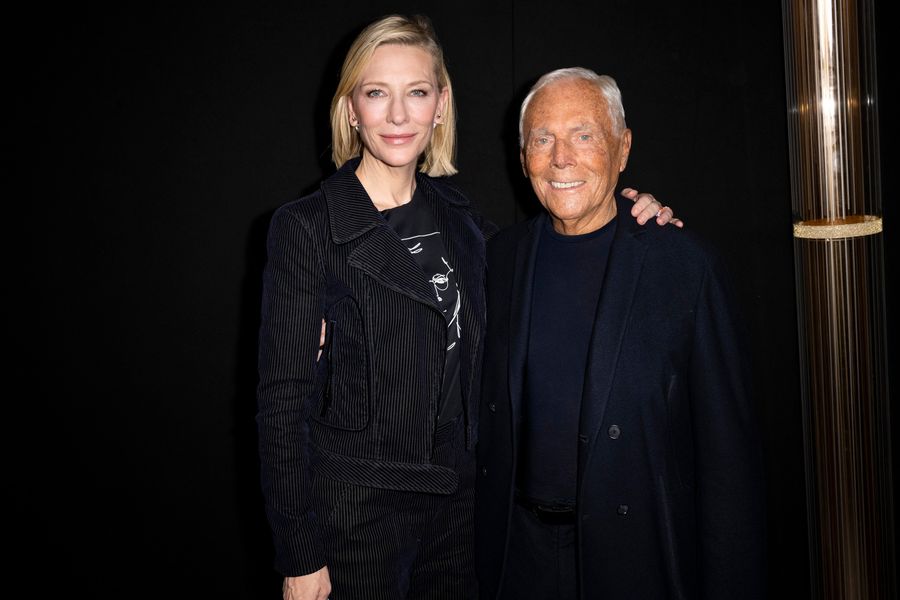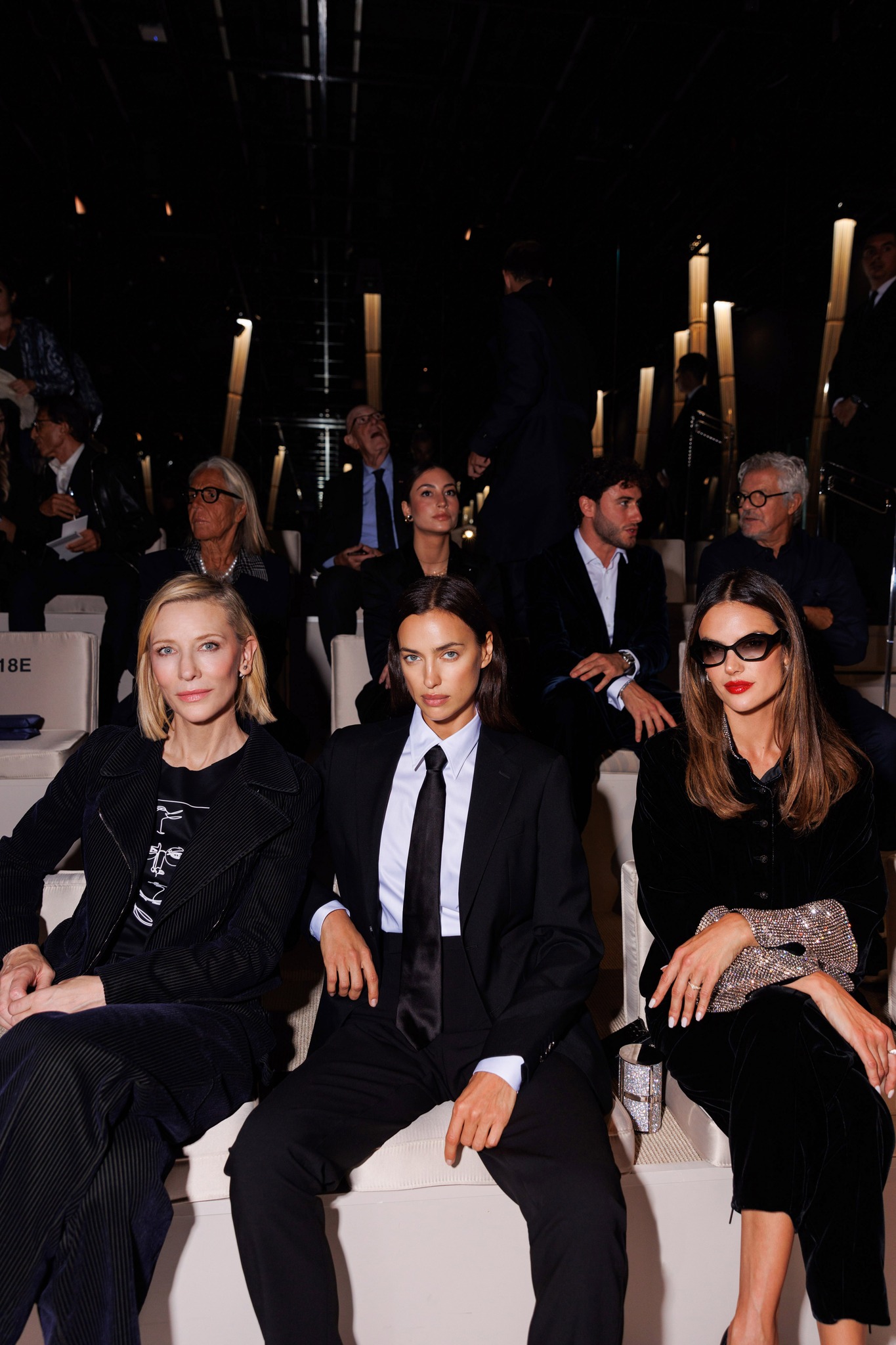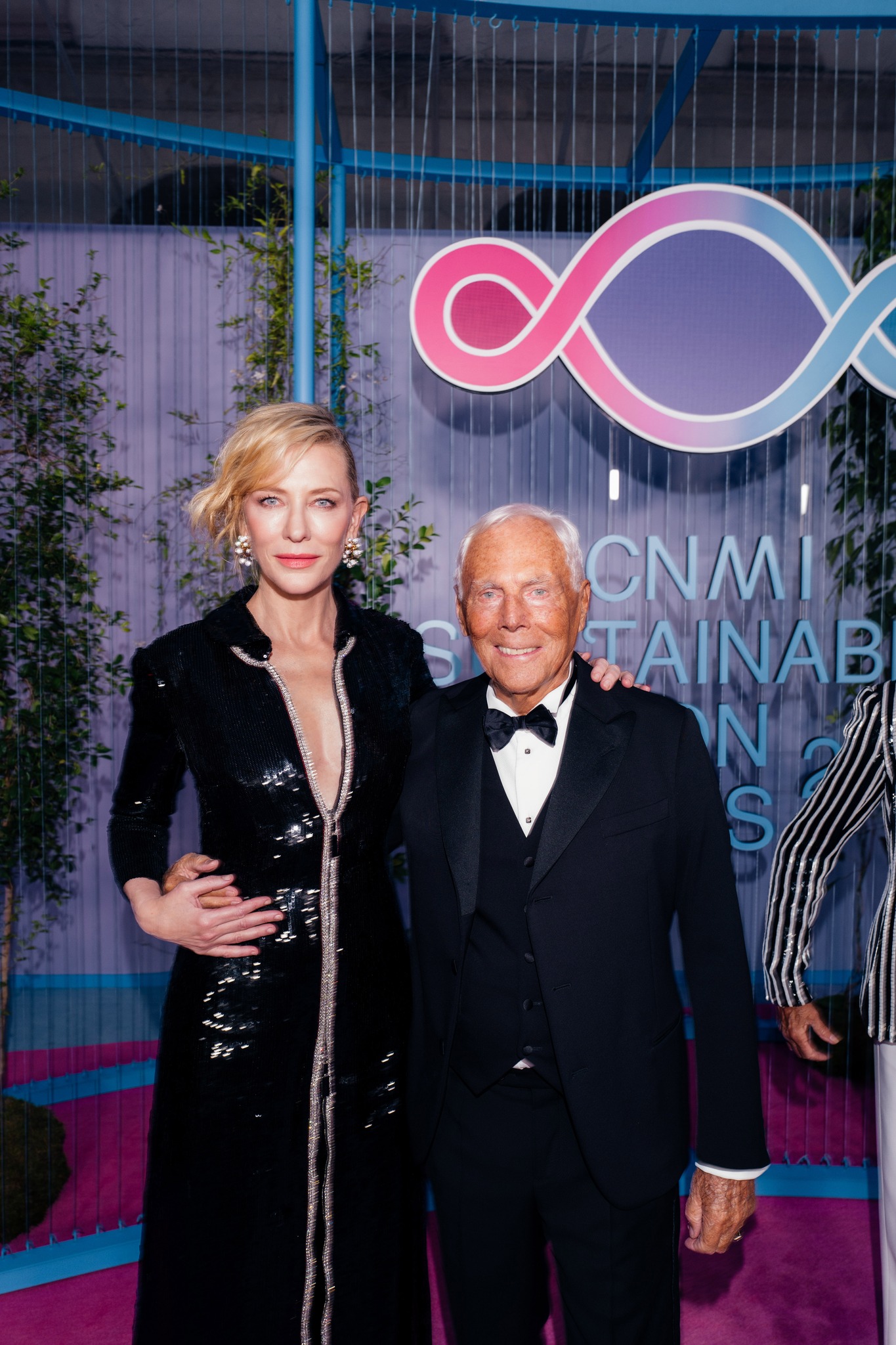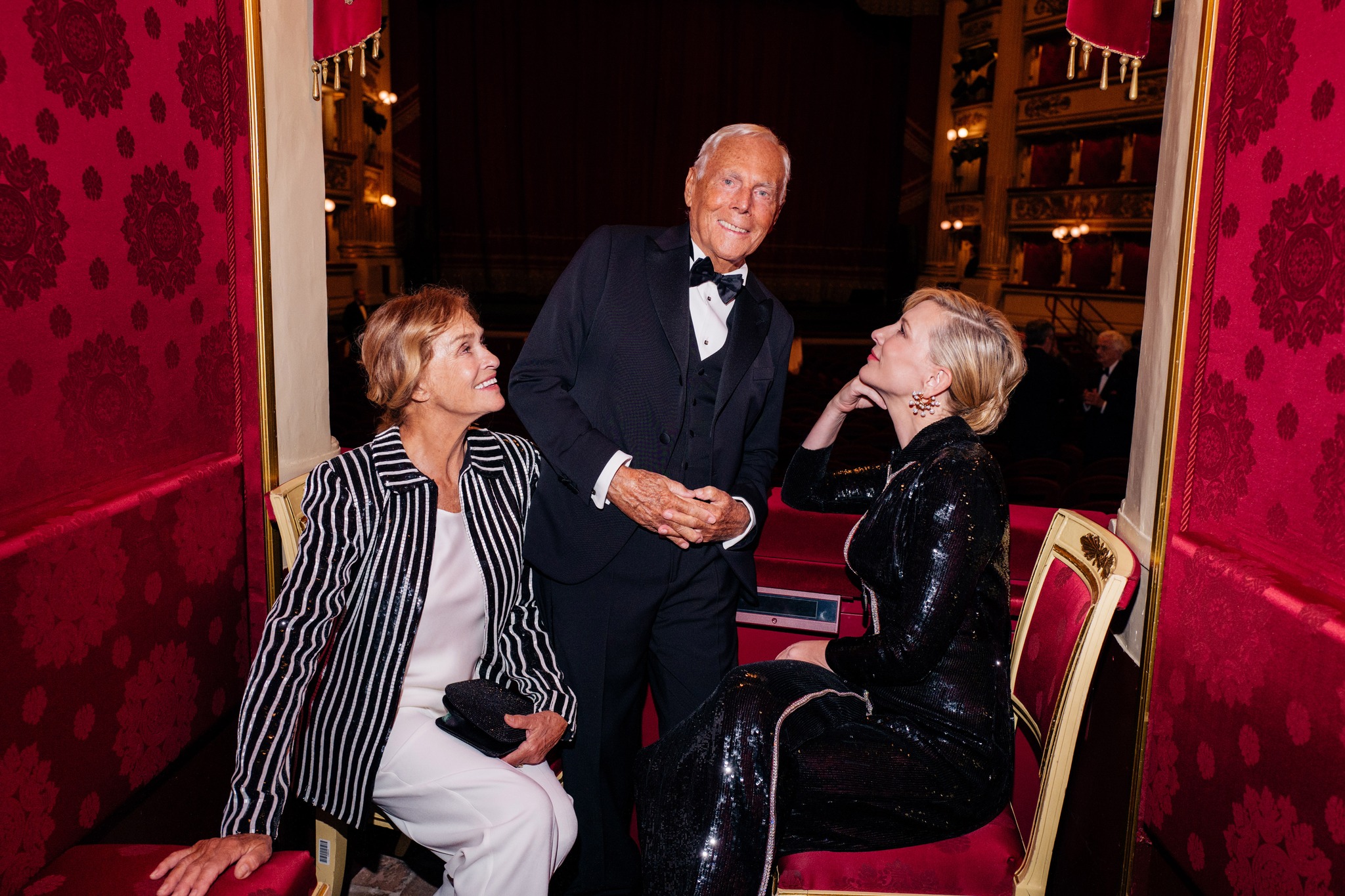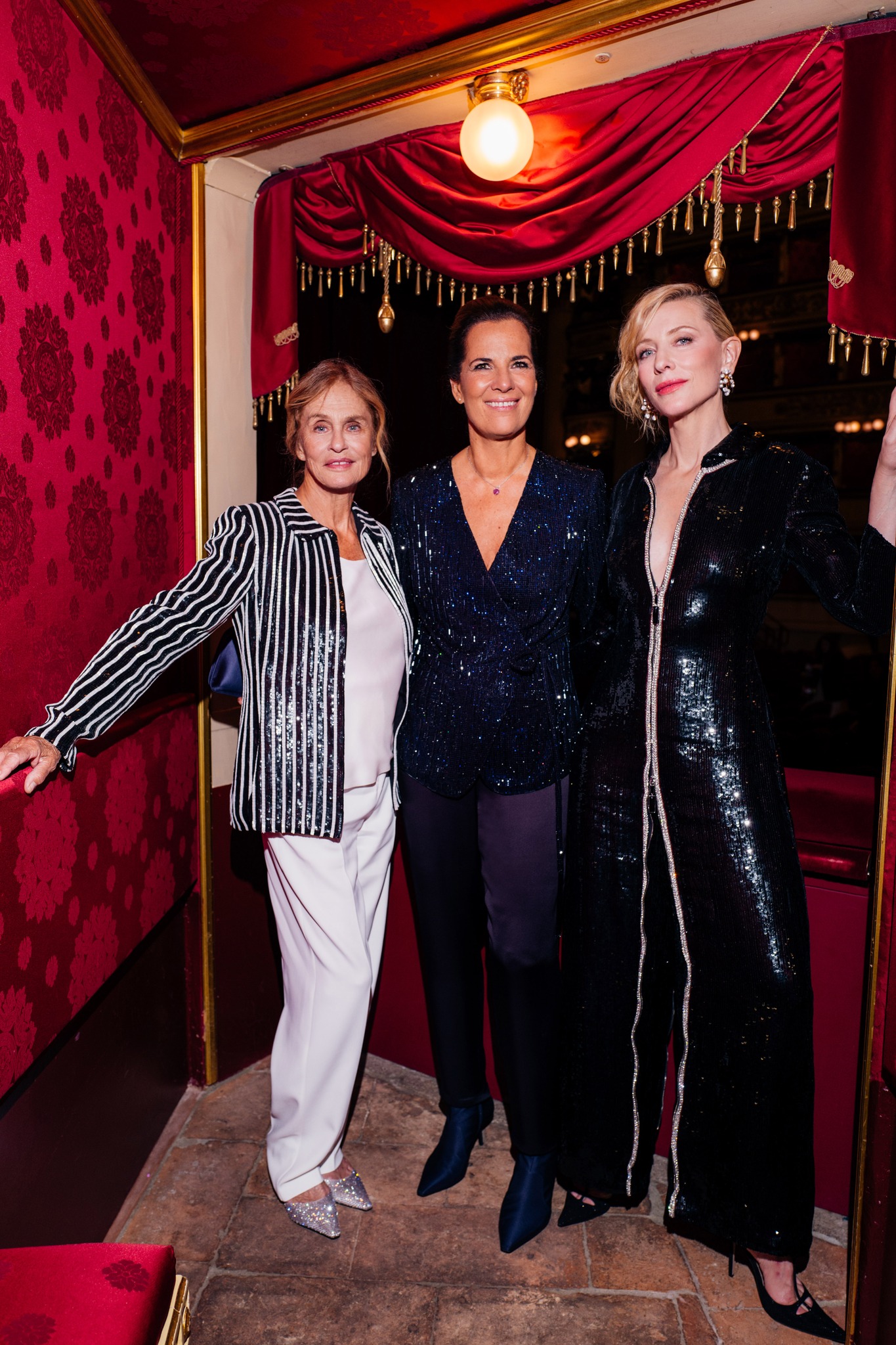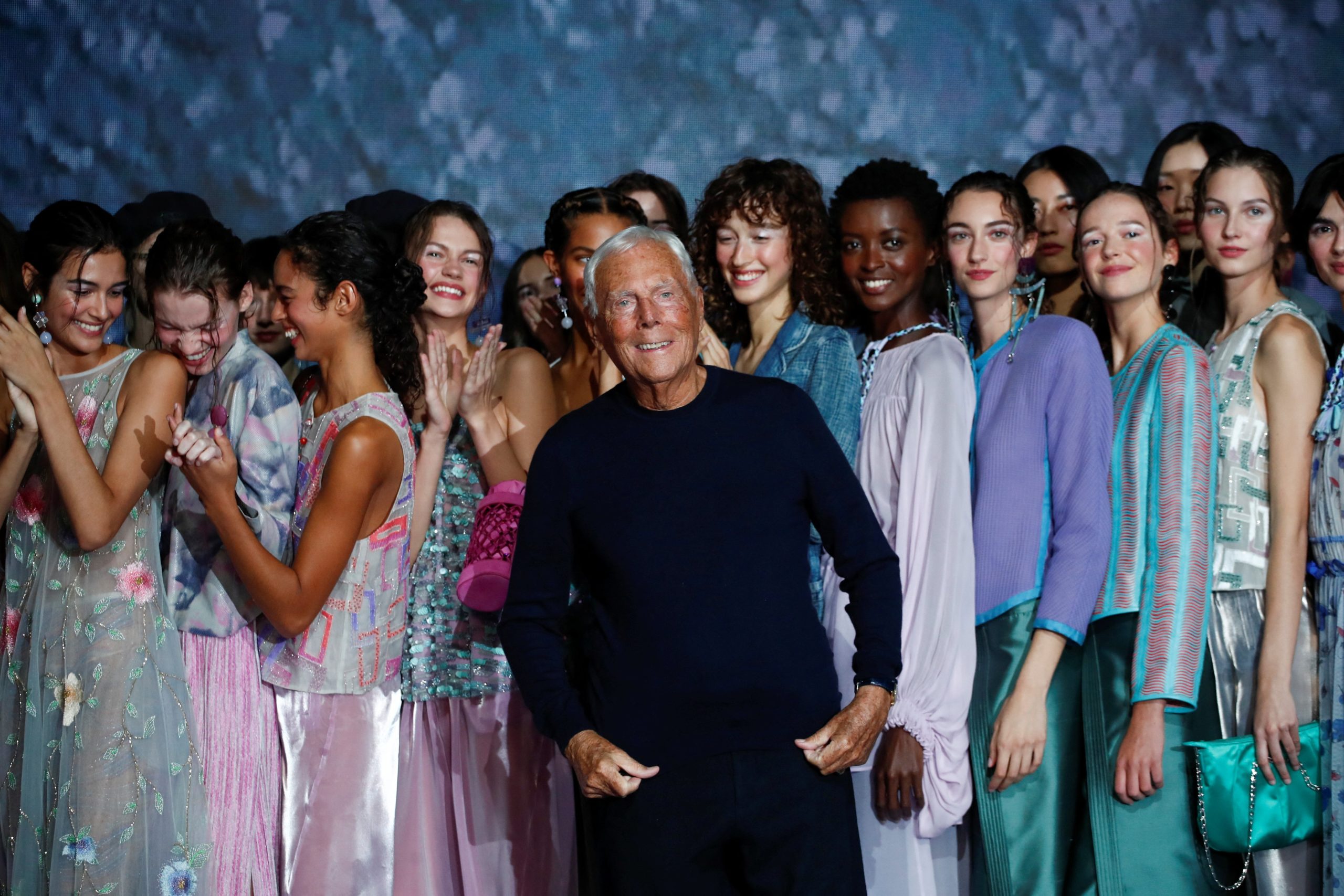 Vo finále sa blyslo deväť modeliek v zdobených večerných róbach z ortuťovo-hodvábneho materiálu, ktorému je Armani verný. Okrem nádherných šiat obsahovala kolekcia aj športové oblečenie s dôrazom na detail v sviežich farbách a háčkované a kožené tašky.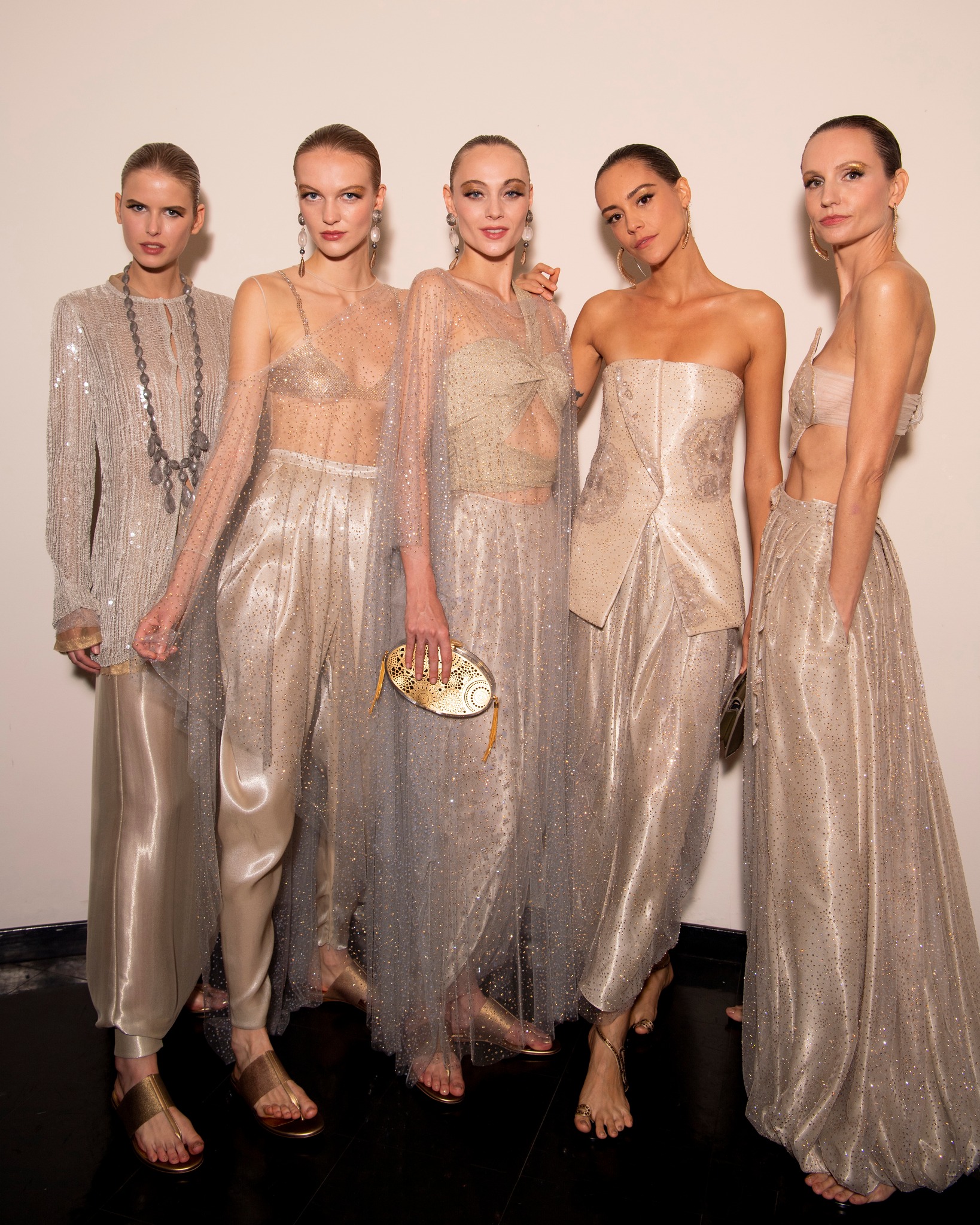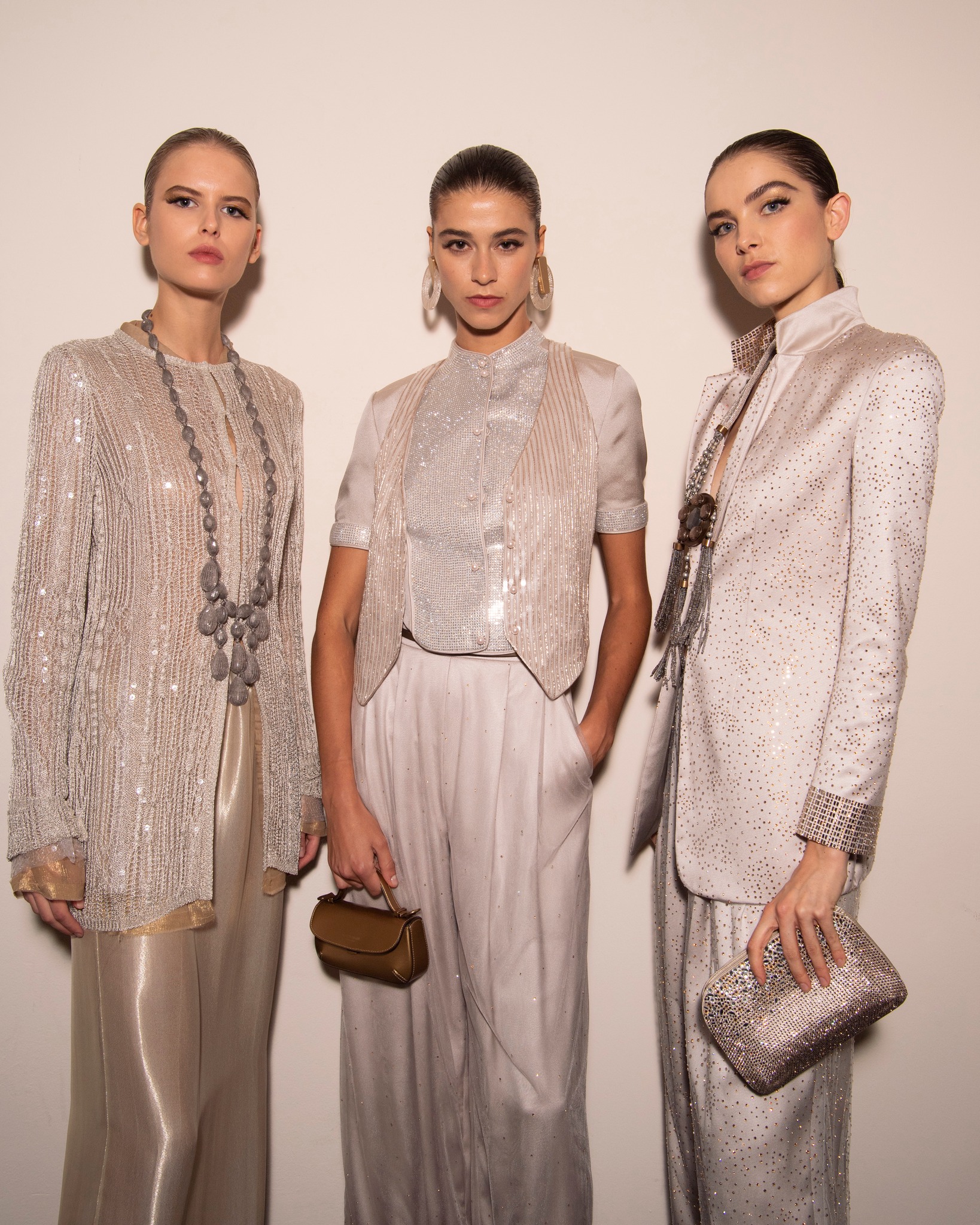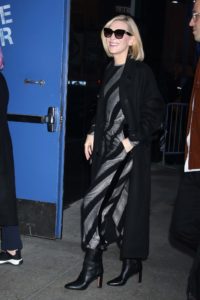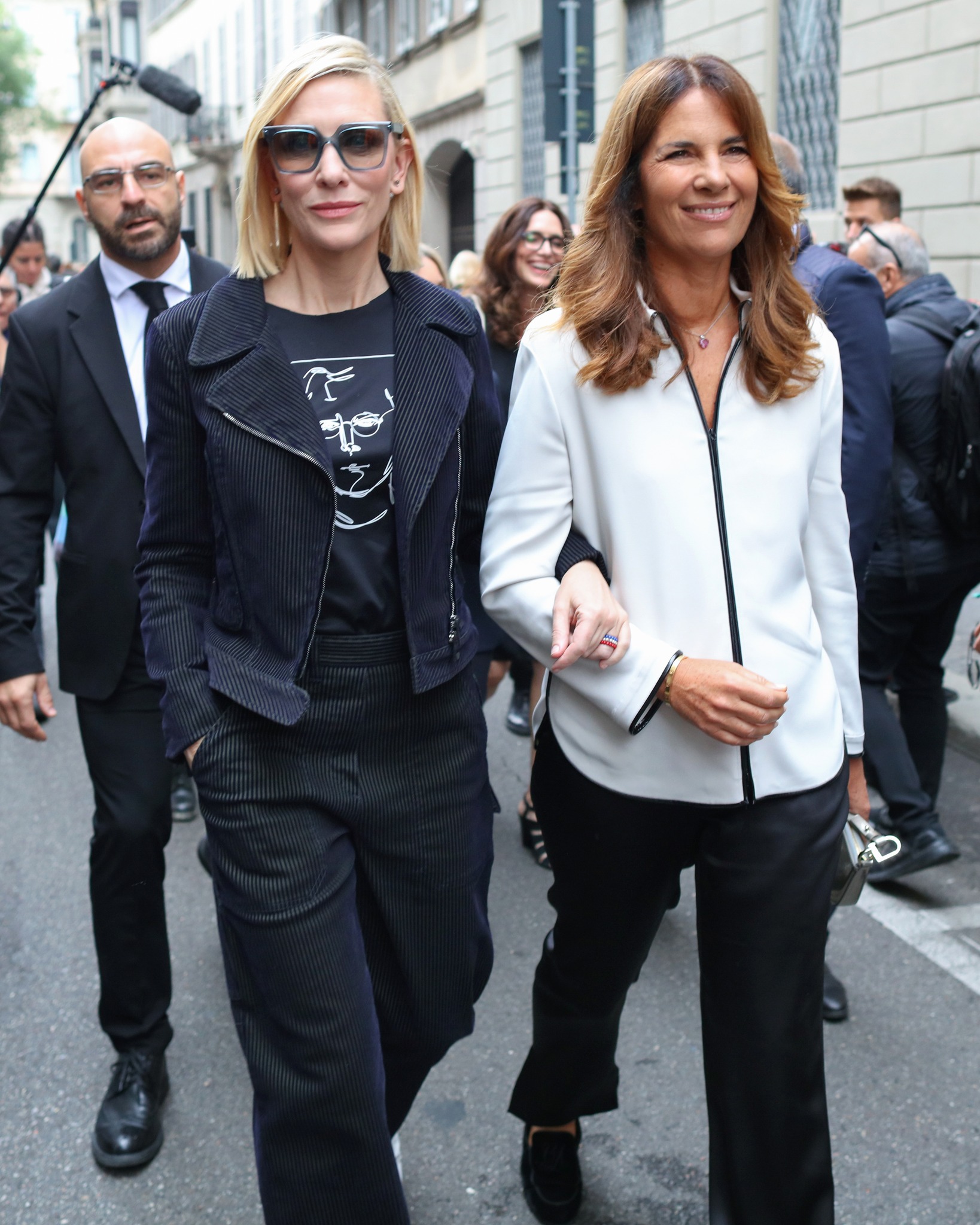 Giorio Armani a modelka Alessandra Ambrosio.
Fotografia: Filippo Fior, Alessandro Garofallo/Reuters
ETRO
Je ťažké si predstaviť taliansku značku Etro bez potlačeného kašmíru, no malá zmena prišla s kolekciou pre Jar/Leto 2023. Kreatívny riaditeľ Marco de Vincenzo, ktorý mal jeden mesiac na to, aby navrhol svoju prvú kolekciu pre značku, sa zameral na štruktúrovanejší pohľad a pripravil prepracované grafické motívy.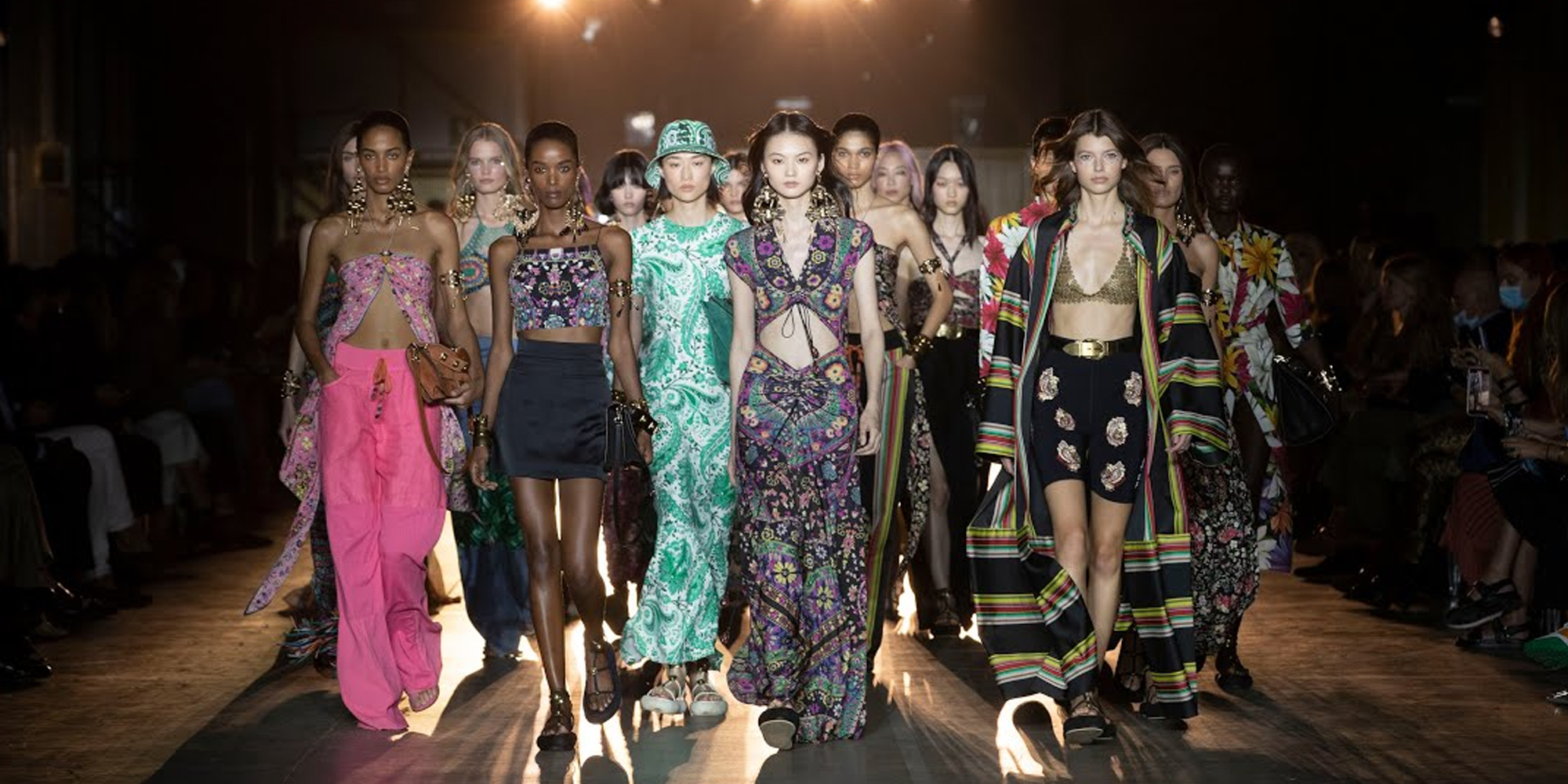 Kolekcia ich bola plná a obsahovala džínsový brokát, výšivky, minisukne a crop topy.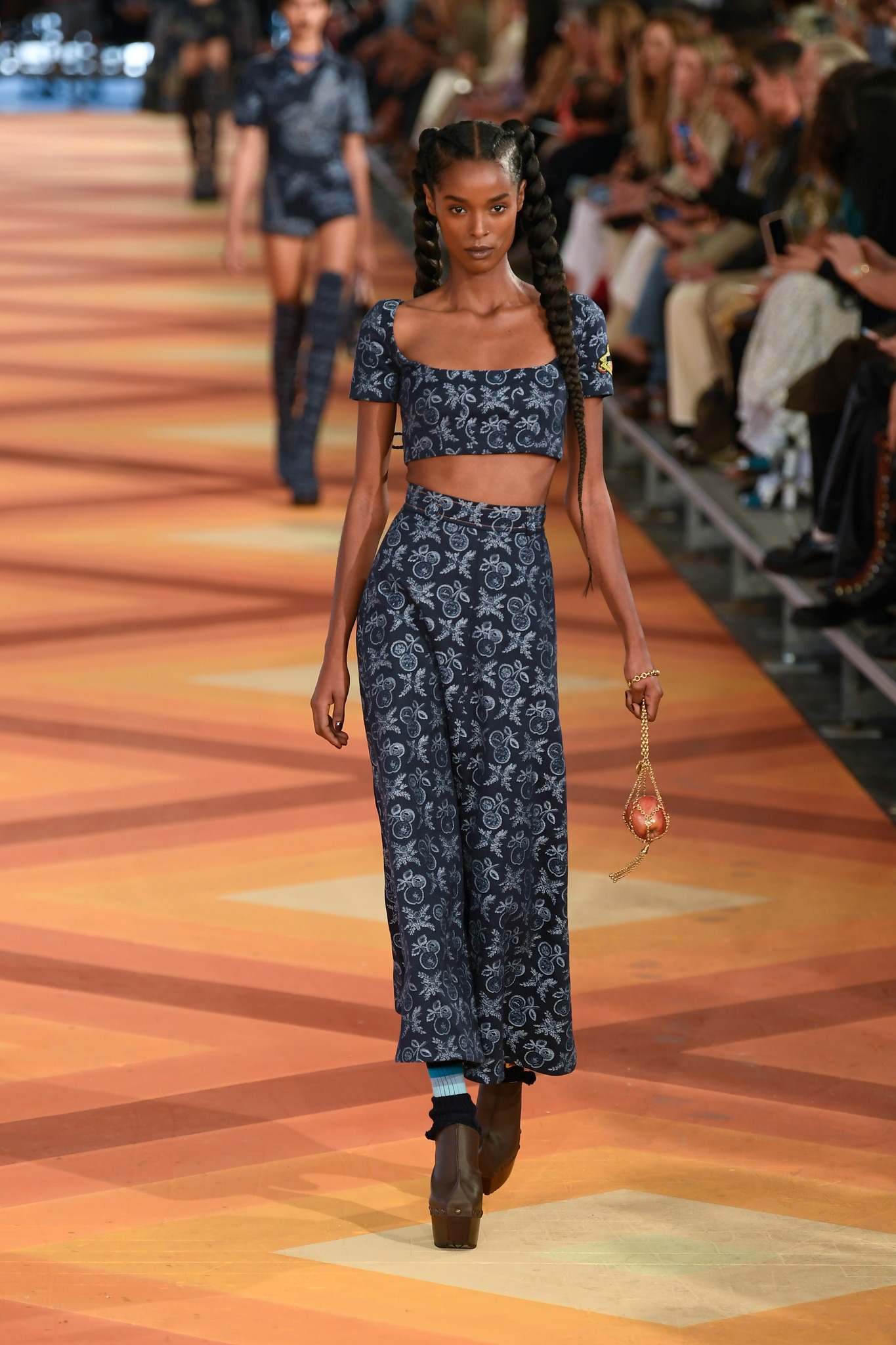 DIESEL
Bombastickú šou s veľkou skulptúrou priamo na móle pripravila módna značka Diesel, ktorá rovnako pozvala hostí ako Julia Fox, Normani a Evan Mock. Najväčšou nafukovacou sochou človeka umiestneného priamo na prehliadkovom móle, okolo ktorej predvádzali modelky, prekonala značka Guinnessov svetový rekord.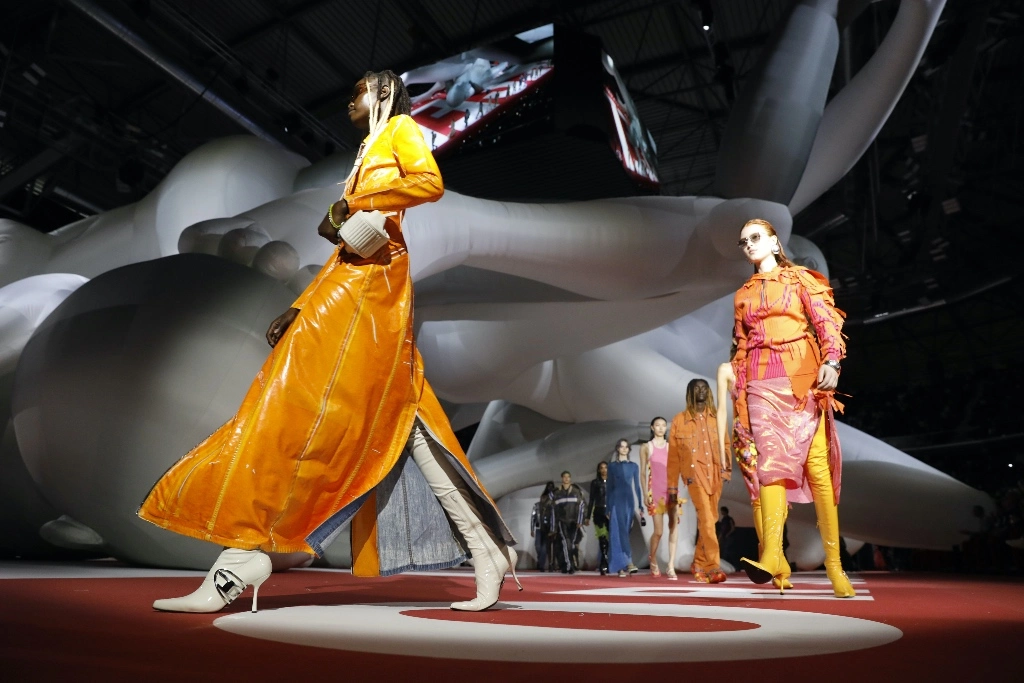 Kreatívny riaditeľ Glann Martens sa zameral na silný emotívny dojem a spektakulárne predstavenie, ktoré sa šírilo internetom a vychutnať si ho mohli aj tí, ktorí tam neboli, čo sa mu bravúrne podarilo.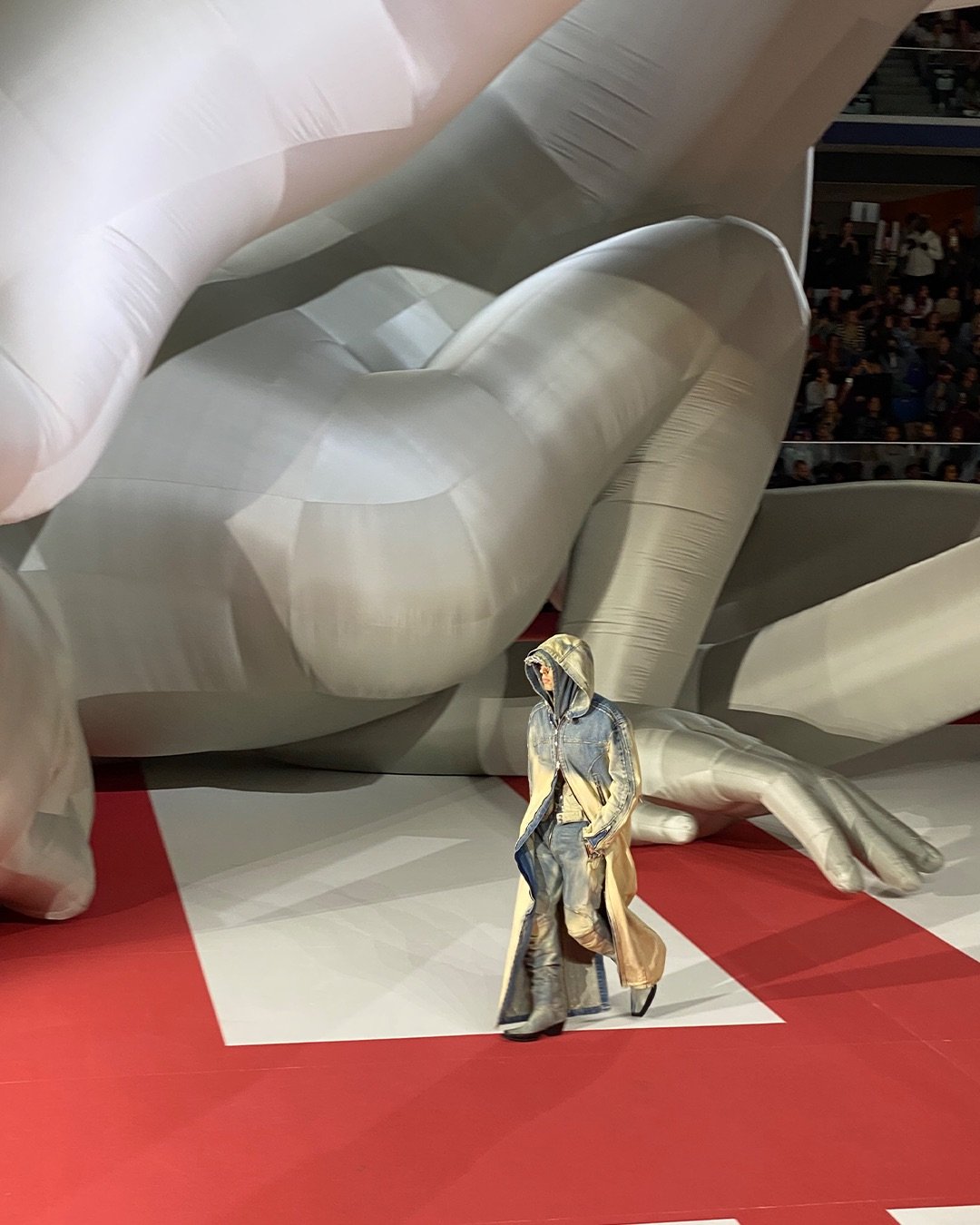 Značka pripravila zaujímavé džínsové modely pre mužov i ženy s novými inovatívnymi strihmi.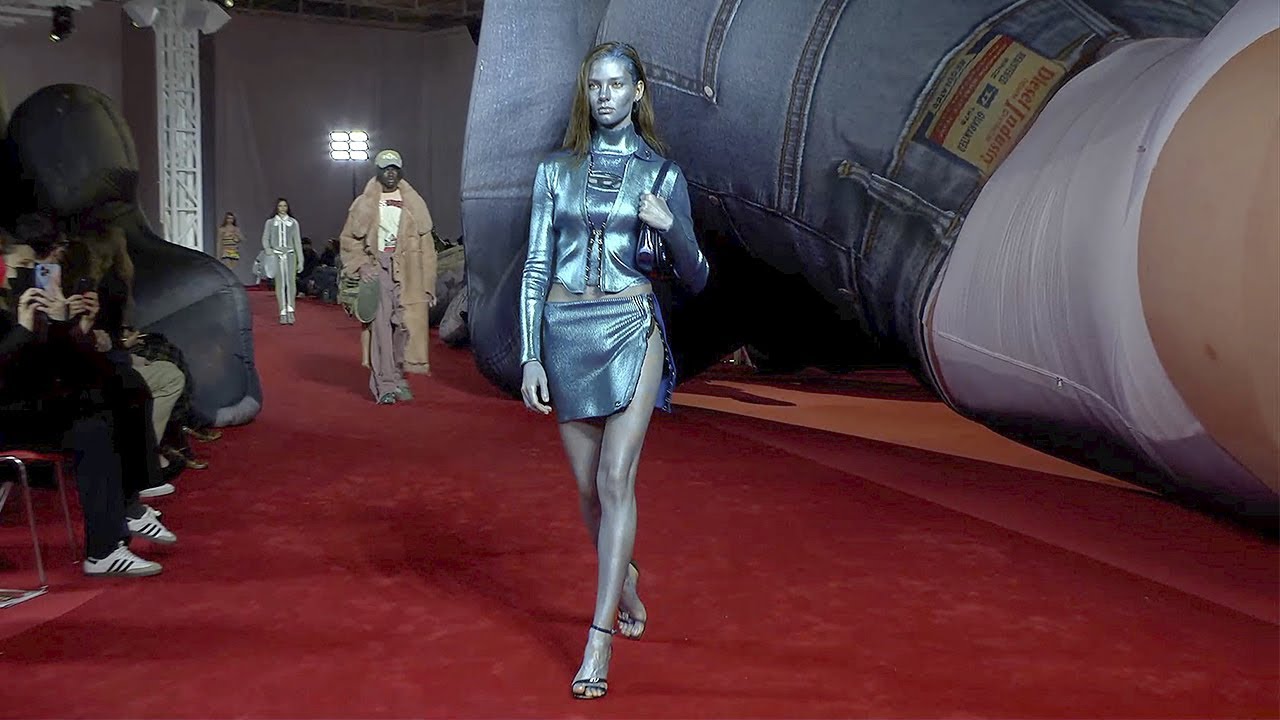 MISSONI
Talianska módna značka Missoni je známa predovšetkým konfekčnou módou a kaleidoskopickými vzormi, no značka sa v kolekcii Jar/Leto 2023 ubrala iným smerom. Modelky kráčali po móle v čiernobielych kompletoch, s výnimkou tých, ktoré mali oblečený monochromatický vzhľad v žltej farbe.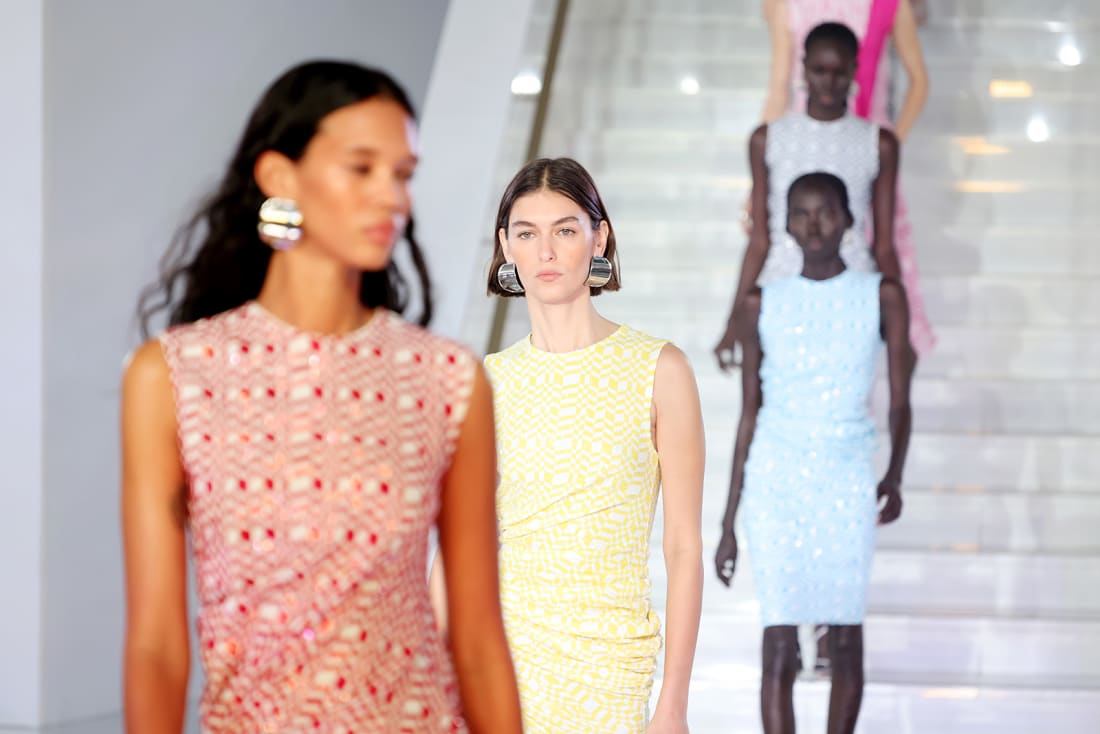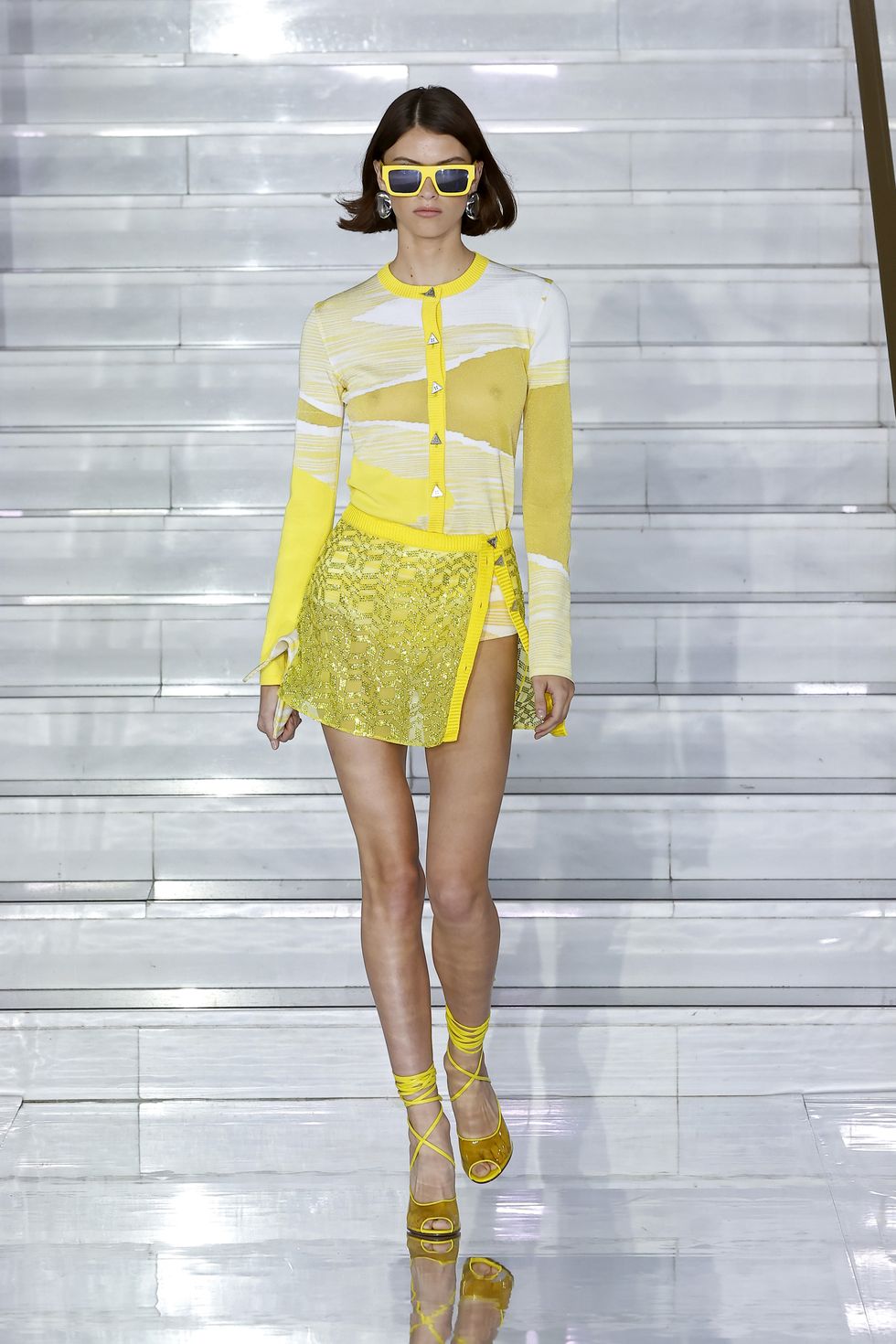 Missoni pridala azúrovú a purpurovú, čo znamenalo, že kolekcia je určená pre minimalistov. Vyzerá to tak, že sa značka ubrala novým smerom najmä v kolekcii pre budúcu letnú sezónu 2023 , no nechajme sa prekvapiť, čo značka pripraví aj neskôr.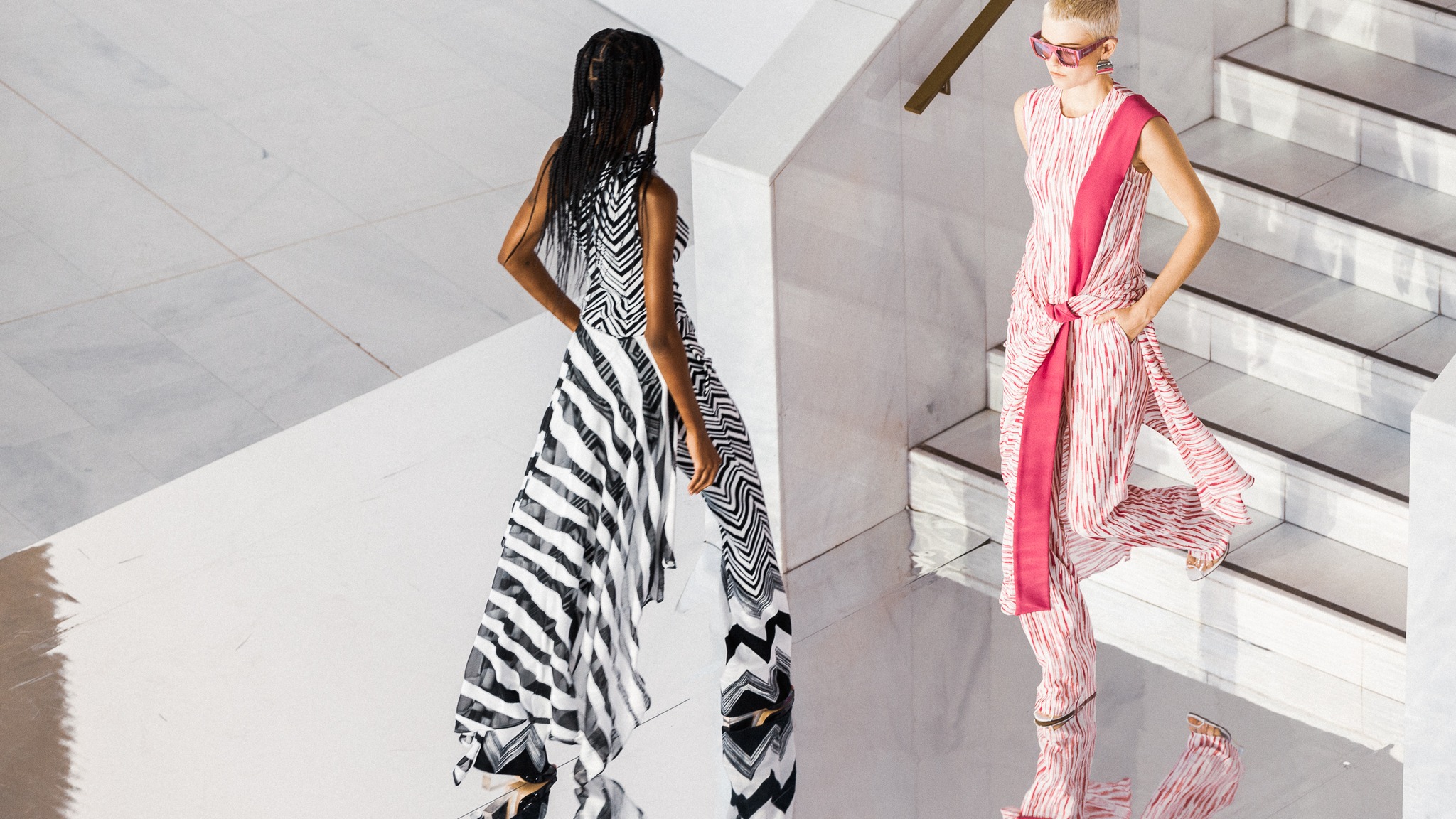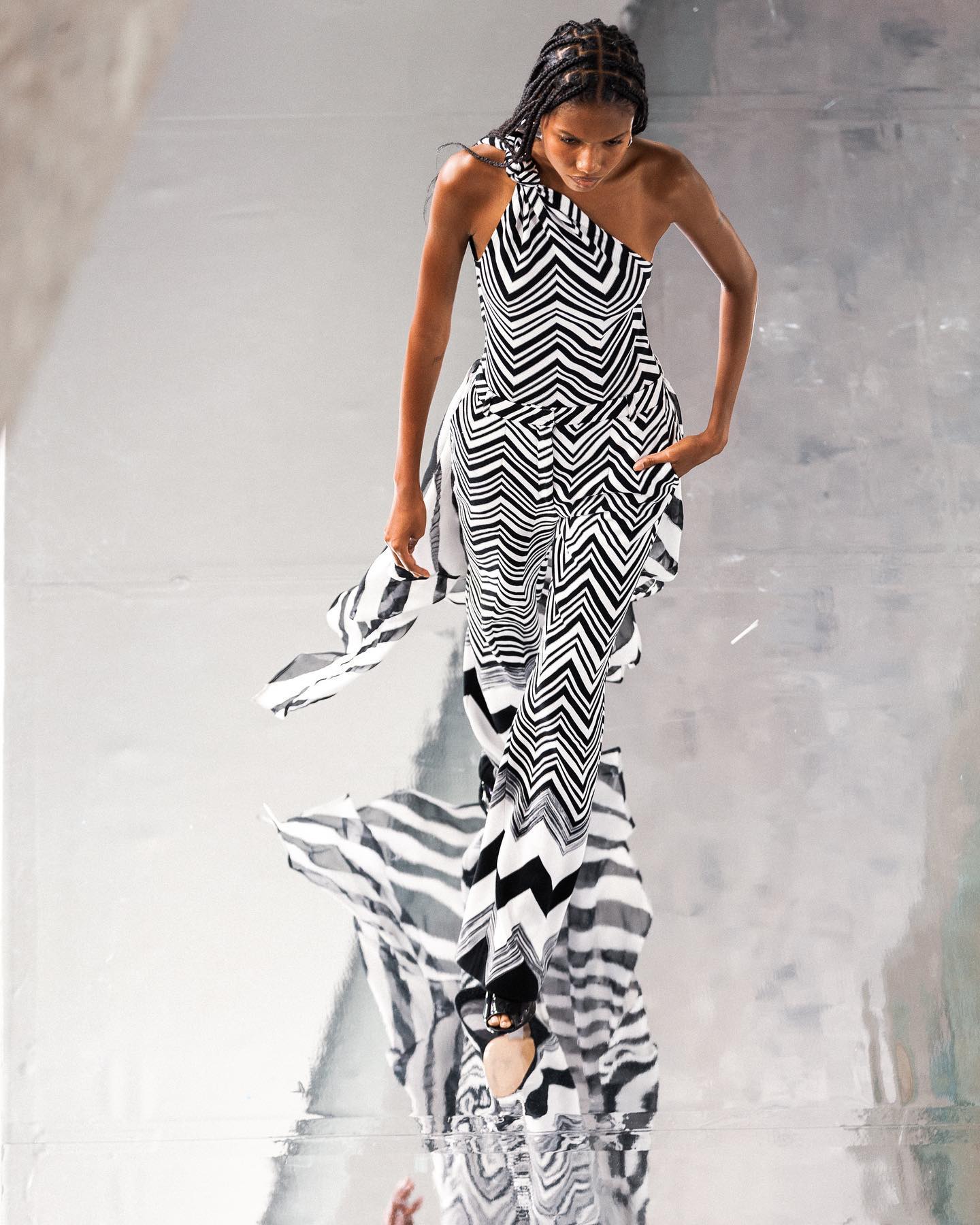 foto: Missoni
DSQUARED2
Dizajnérske duo Dean a Dan Caten z Dsquared2 sa v kolekcii Jar/leto 2023 zamerali na leto. Kolekcia ready-to-wear je karnevalom farieb a vzorov, priehľadných volánikov a kovových odleskov.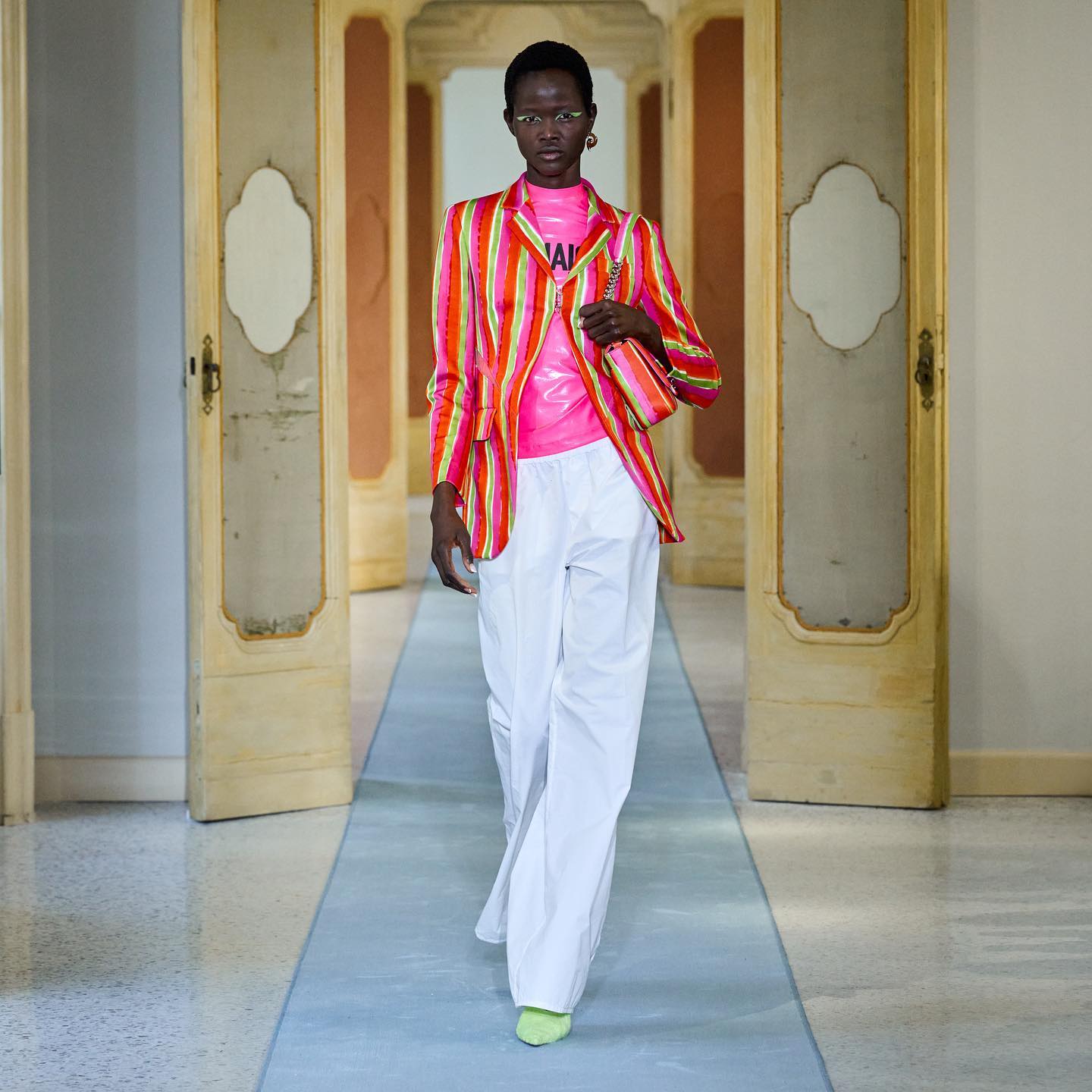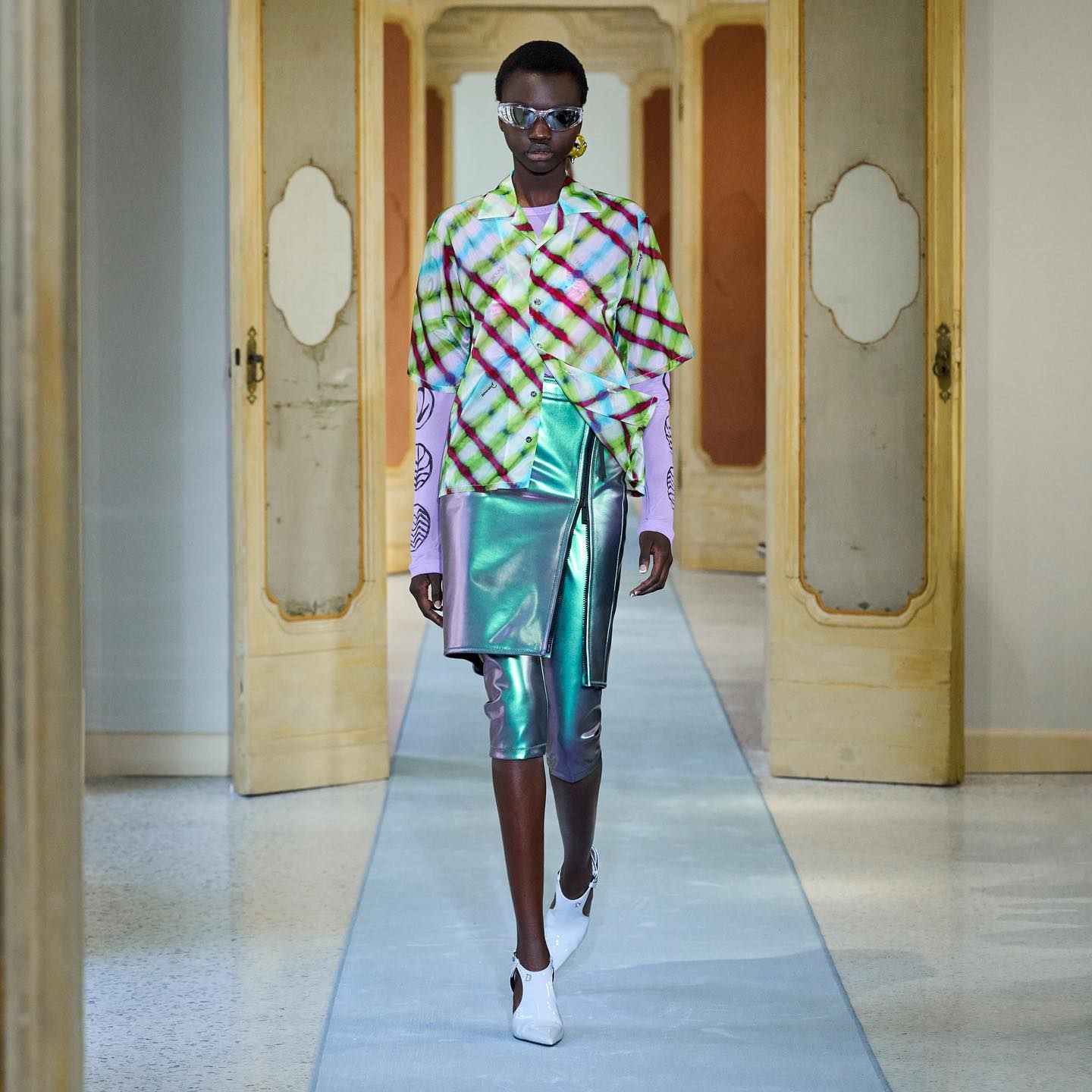 Ďalšie časti článku o kolekciách dizajnérov z Milan Fashion Weeku pre Jar/Leto 2023 si môžete prečítať v pokračovaní na tomto blogu v kategórii Fashion.
Obrázky: © Dolce and Gabbana, Vogue uk, Getty Images, Etro, Armani, DsQuared2, Bottega Veneta, Missoni
Sledujte Facebook stránku: Mya Mirell Fashionista a Instagram: mya_mirell .