POSLEDNÁ MÓDNA SHOW JEAN PAUL GAULTIERA – PARIS FASHION WEEK, KONIEC 50.-ROČNEJ ETAPY, 22. JANUÁR 2020
22. januára 2020 zažil módny svet a Haute Couture (vysoké krajčírstvo) rozlúčku s ikonickým francúzskym návrhárom JEAN PAULOM GAULTIEROM, ktorý naposledy predviedol famózne módne divadlo počas končiaceho sa týždňa módy v Paríži, Paris Fashion Weeku.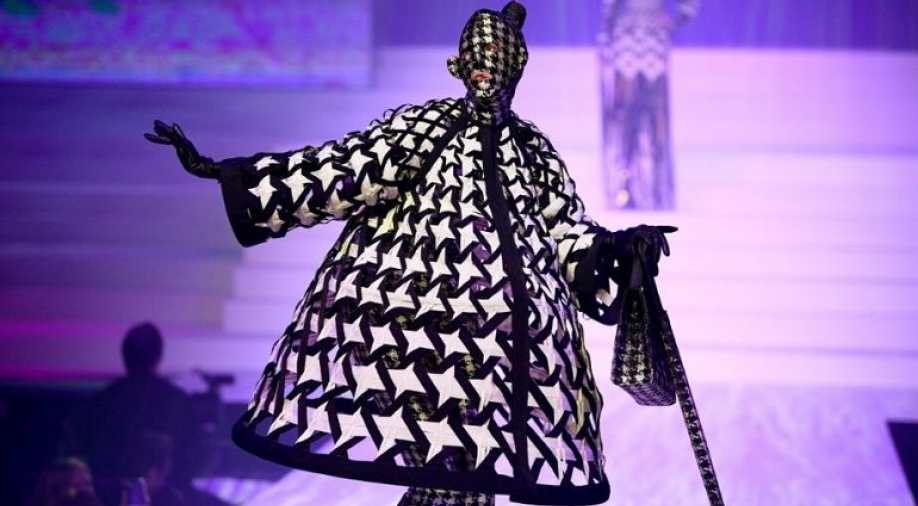 67-ročný módny dizajnér avizoval ukončenie svojej kariéry na mólach v podobe módnych show, akými bol roky preslávený vopred a urobil tak po 50. rokoch trvania svojej dizajnérskej činnosti. Neznamená to však definitívny koniec jeho tvorby, týmto ohlásil iba ukončenie aktívnej činnosti na módnych prehliadkach Haute Couture a začiatok novej etapy. Tá ale nateraz ostáva zahalená rúškom tajomstva.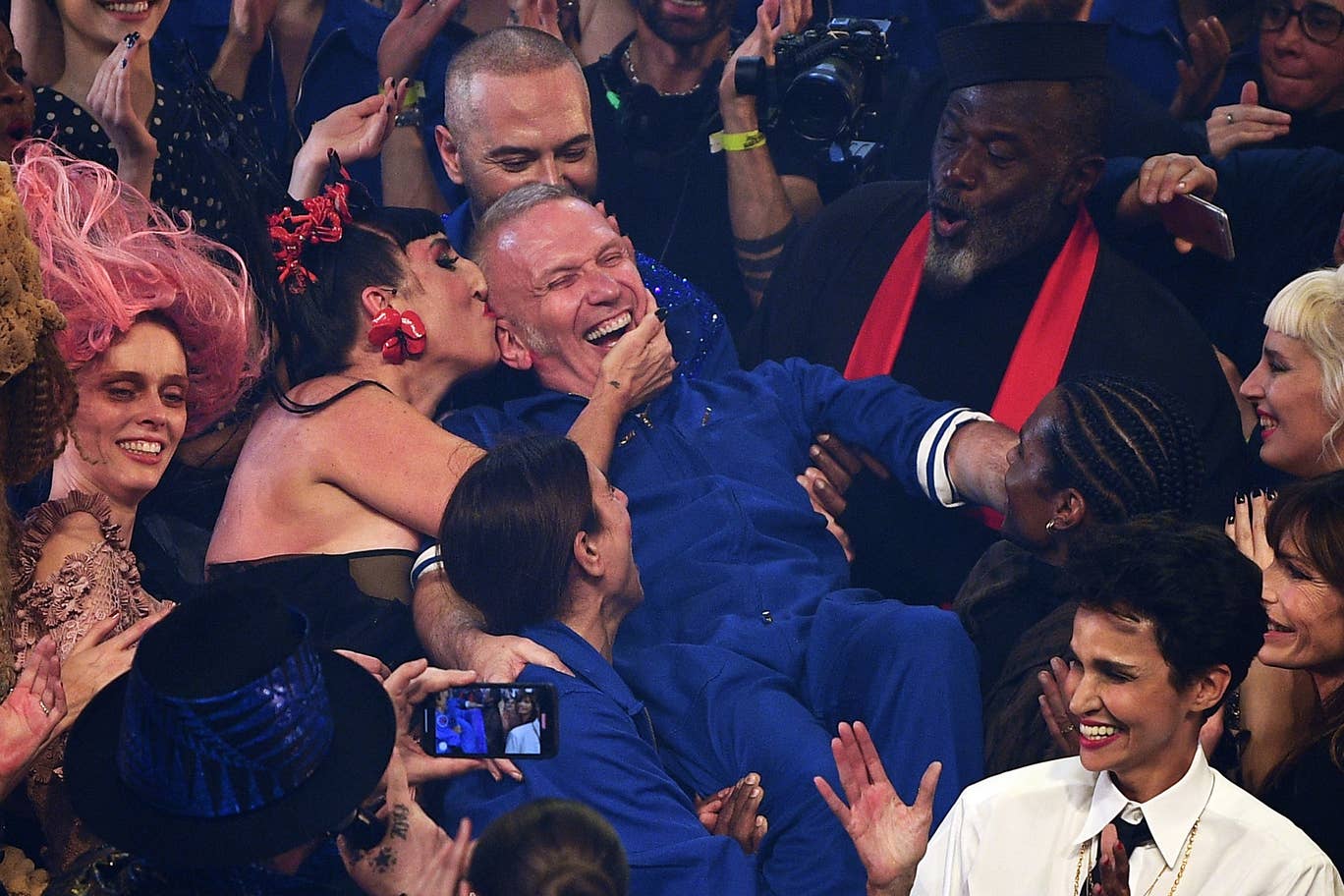 Posledná módna prehliadka a show v pravom slova zmysle v štýle Gaultiera predznamenávala poriadnu zábavu a nekončiaci módny kolotoč kreácií, čo sa napokon aj stalo. Bola to show s náhľadmi do minulosti, do raných dizajnérových čias a k návratu k ikonickým modelom ale aj posolstvo o dôležitosti znovu využitia a recyklovania v móde. Scénická show zahŕňala všetko, čo na Gaultierovi módny svet miluje – jeho odmietnutie objať a prijať konformitu a jeho túžbu po niečom novom.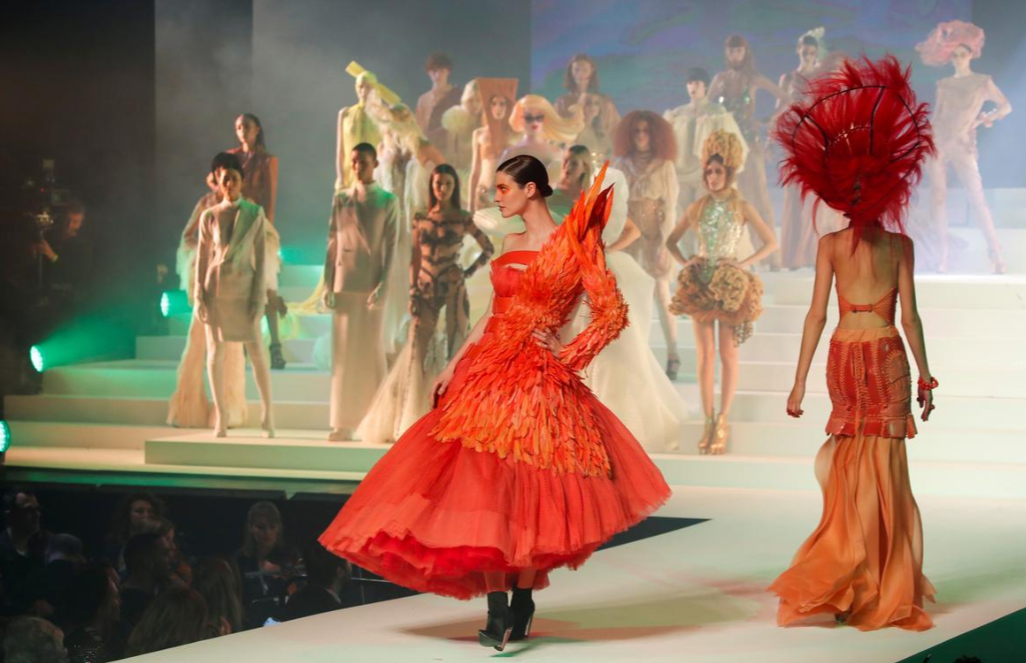 Ako mladý dizajnér zvykol Gaultier chodievať na blší trh a už vtedy vyhľadával opotrebované kúsky, ktoré by mohol oživiť, pridať im jednoduché dotyky ako textilné podšívky, na zvýraznenie a pridanie ich novej krásy. Jean Paul Gaultier zvykol hovoriť už aj predtým o pálčivom probléme módneho priemyslu – o odpade, vrátane nevhodných praktík niektorých luxusných značiek, spáliť nepredaný tovar. "Namiesto pálenia vecí, by ste mohli robiť niečo iného" , hovoril a išiel príkladom. Vášeň francúzskeho návrhára k znovu obnovovaniu vecí mu na prehliadkach získala obdiv . Samotná topmodelka Naomi Campbell sa s obdivou a cťou vyjadrila k dizajnérovej tvorbe a k jeho prínosu do módneho priemyslu.
JEAN PAUL GAULTIER – KARIÉRA
Jeho dizajnérska činnosť patrila medzi najimpozantnejšiu a najimpresívnejšiu, kedy skrz svoje ikonicky známe provokatívne, šialené a umelecké kreácie búral stereotypy, vychádzal zo škrupúľ a strhával na seba mraky pozornosti. Gaultier, prezývaný tiež enfant terrible francúzskej módy (hrozné dieťa, nekonvenčne sa chovajúci človek) rád šokoval svet .
Svoju kariéru započal u Pierra Cardina na začiatku 70. rokov a krátko nato v roku 1976 uviedol svoju prvú kolekciu. Toto sa už v poslednej dobe na mólach veľmi nedeje, móda sa stáva čoraz častejšie komerčnou a biznis záležitosťou, kedy si model z móla môžete priamo obliecť a zaraz využiť.
Francúzsky dizajnér JEAN PAUL GAULTIER bol ešte jednou zo svetových ikon, ktorý sa nebál šokovať, provokovať, robiť módne teátro, expresívnu show, na ktorú prítomní hostia a módny svet tak dlho nezabudli.
Známe sú jeho pánske obleky so sukňami, korzety so špicatou podprsenkou, ktorý preslávila spevácka pop diva MADONNA. Jeho modely si obľúbili a preslávili postupne aj ďalší umelci ako Marylin Manson, či speváčky Rihanna alebo Lady Gaga.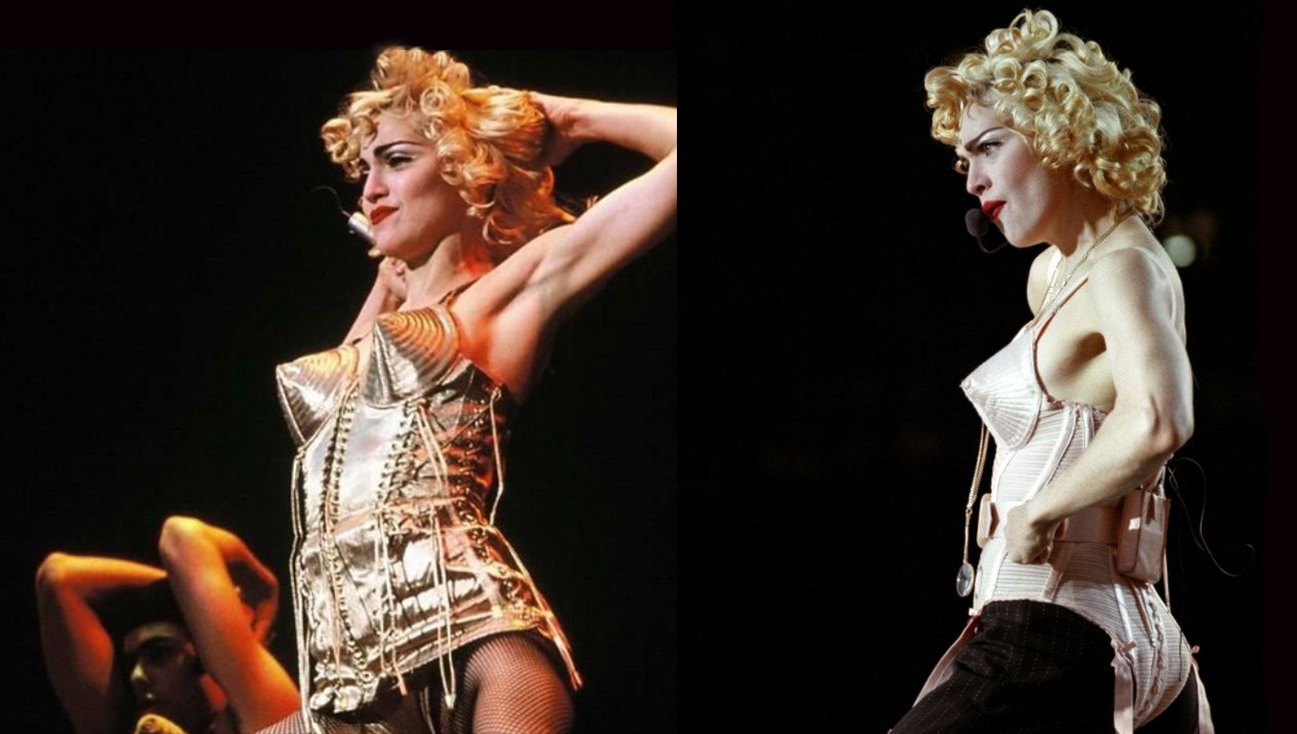 POHREB V ÚVODE JEAN PAUL GAULTIER SHOW – ROZLÚČKA S HAUTE COUTURE
Módnu show zahájila v úvode prekvapivo pohrebná scéna, ktorá symbolizovala rozlúčku, no neskôr sa show prehupla do muzikálovej scénografie a radostnej zábavy.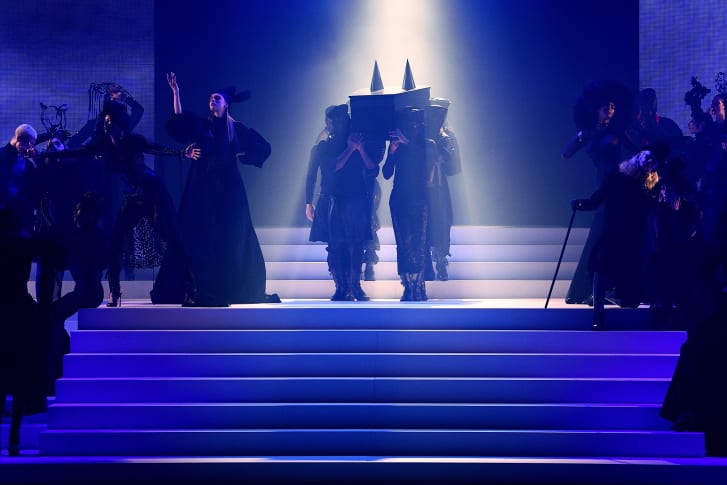 Jean Paul Gaultier v krátkom prípravnom pútavom videu uviedol, že sa bude jednať o malú party a skutočne tomu tak bolo. Ibaže to vyzerala väčšia a miestami nekončiaca party.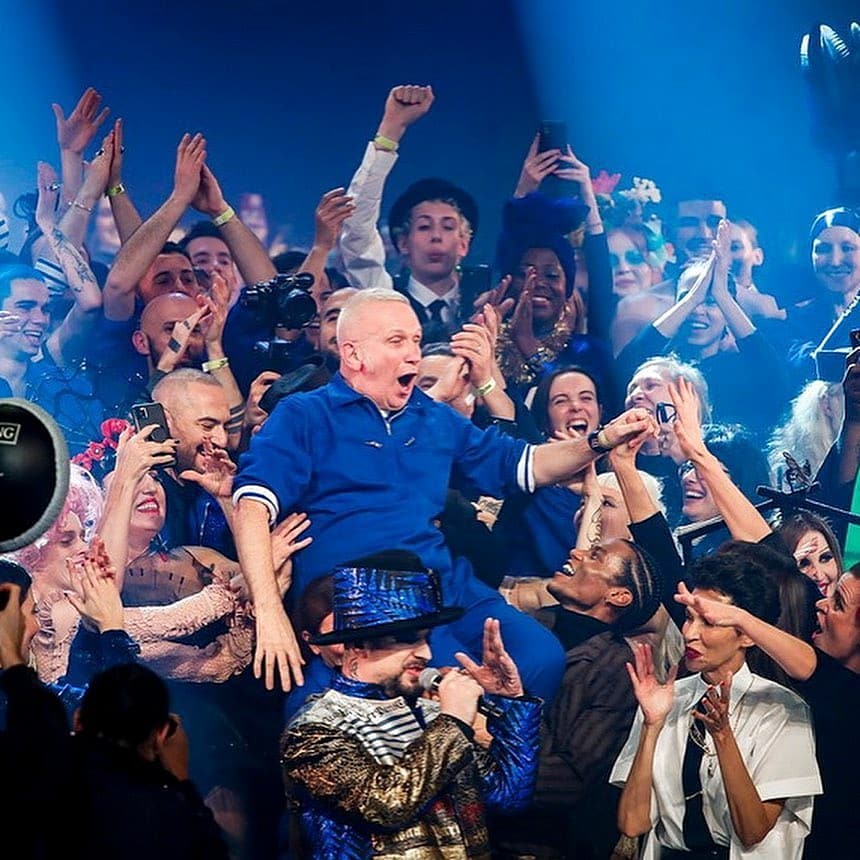 Poslednú módnu show pompézne nastavil ako retrospektívnu prehliadku svojej ikonickej tvorby, výber najúžasnejších modelov a charakteristických znakov a famóznu nezabudnuteľnú módnu show, na ktorú boli diváci a módni nadšenci u neho zvyknutí.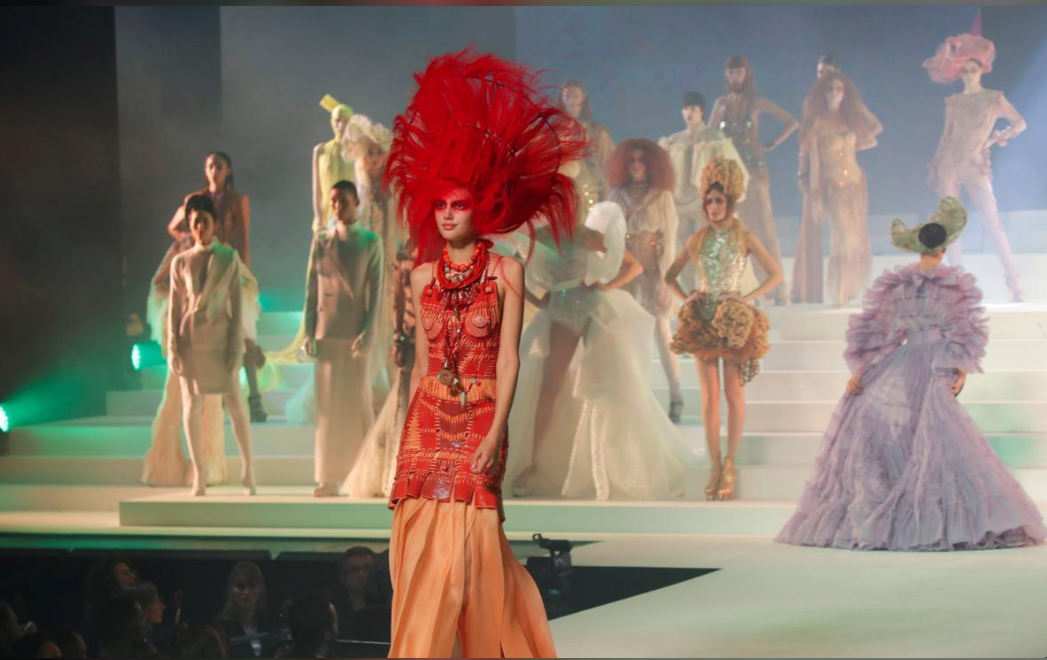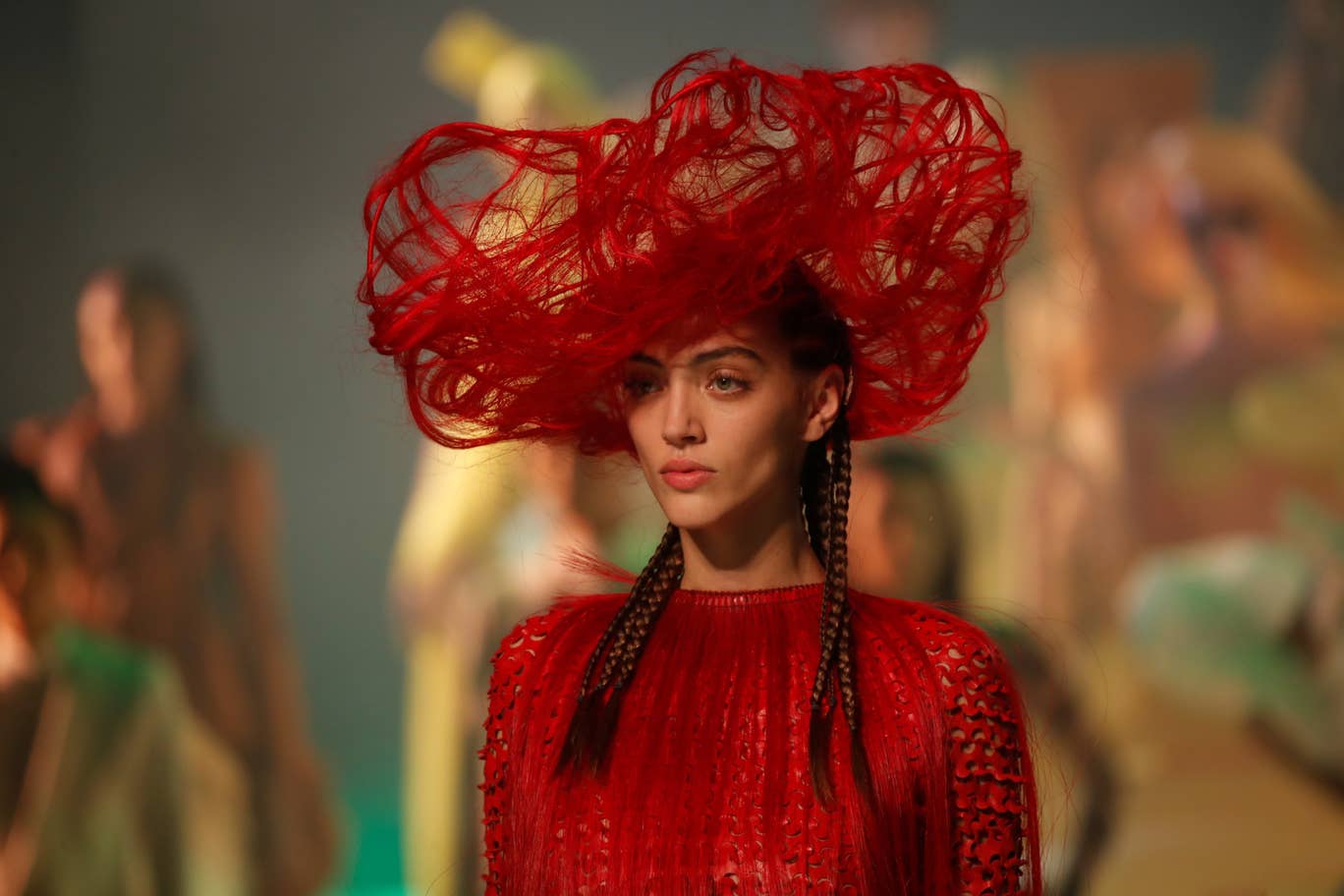 Počas tejto poslednej show predstavil viac ako 200 outfitov od najslávnejších modelov svojich čias, z čoho iba 50 modelov bolo úplne nových. Zvyšok bol mix ready-to-wear vecí, ako napríklad staré tašky, ktoré zakúpil v Číne a znovu oživil , vynovil zdobniami a výšivkami. Na móle predviedol od extravagantných modelov, cez korzety,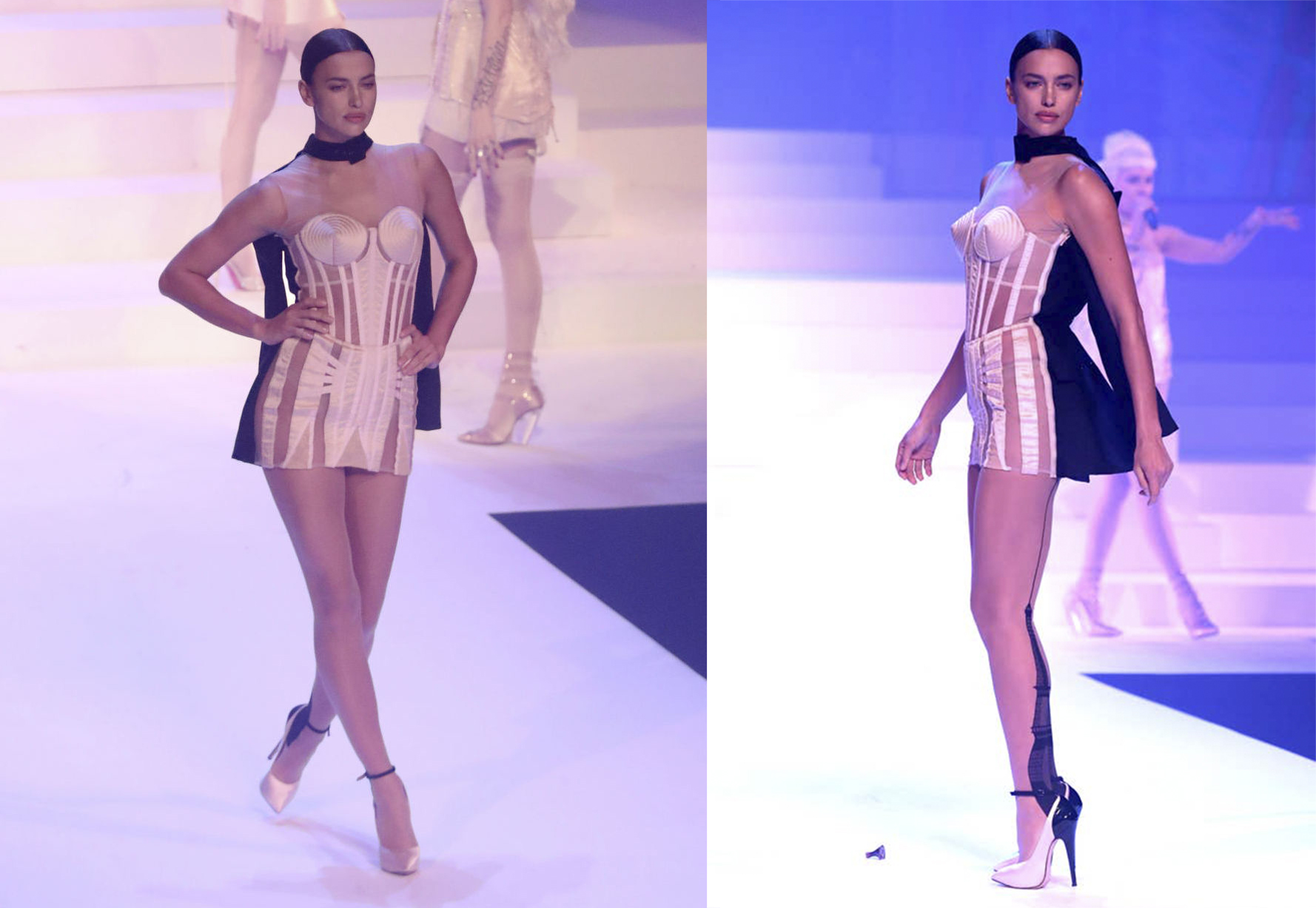 námornícke modely a dizajnové skvosty, ktoré predviedli jeho obľúbené súčasné modelky a múzy jeho skorých čias.
Námornícke modely predviedli modelky Gigi Hadid – model so zaujímavým plisovaným pruhovaným topom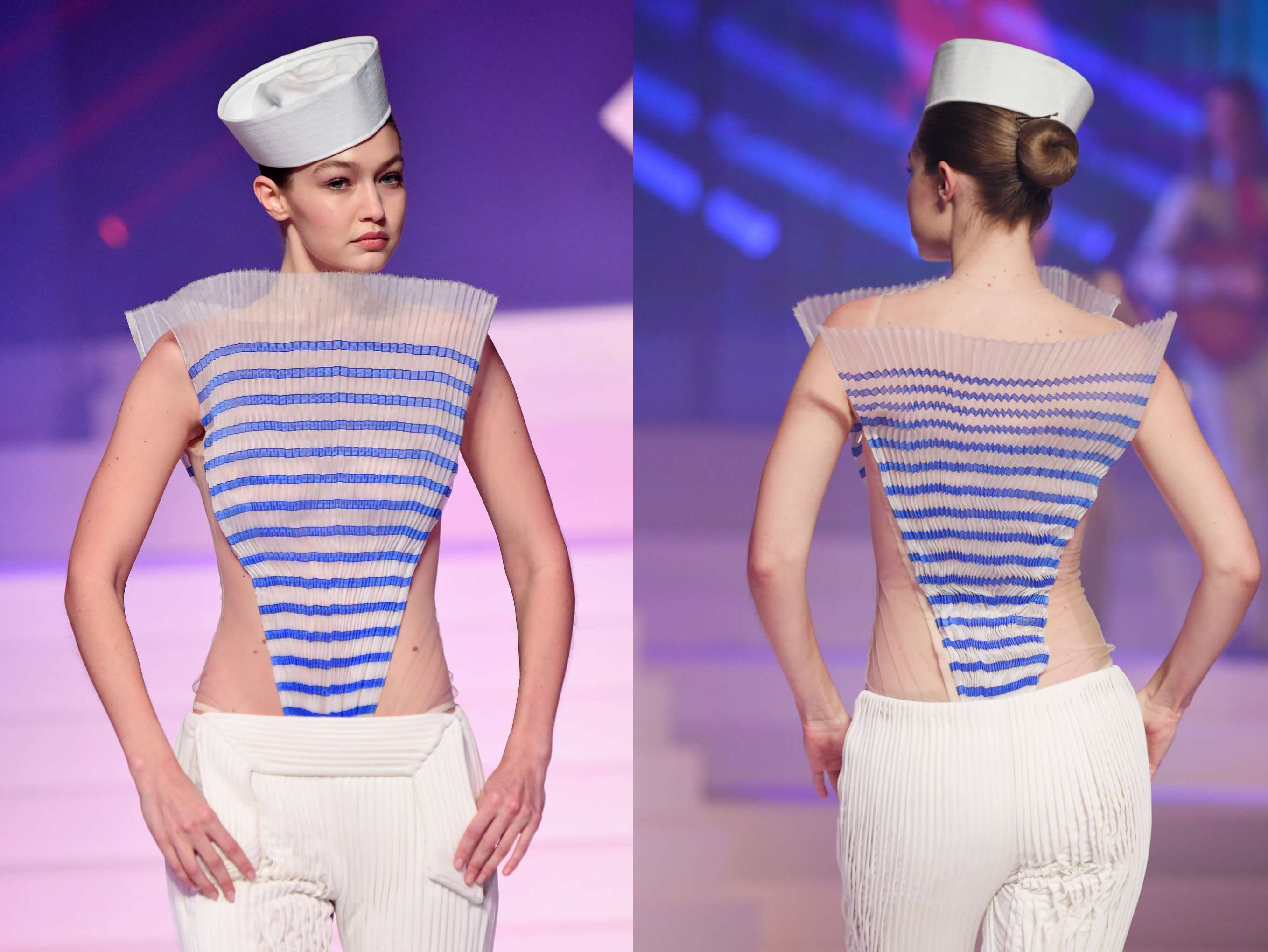 a Karlie Kloss, obe s rovnakými klobúčikmi. Majstrovstvo mixu starého a nového, to je Gaultierov námornícky motív znovu oživený, znovu zopakovaný ma bielom čipkovanom modeli predvedenom Karlie Kloss.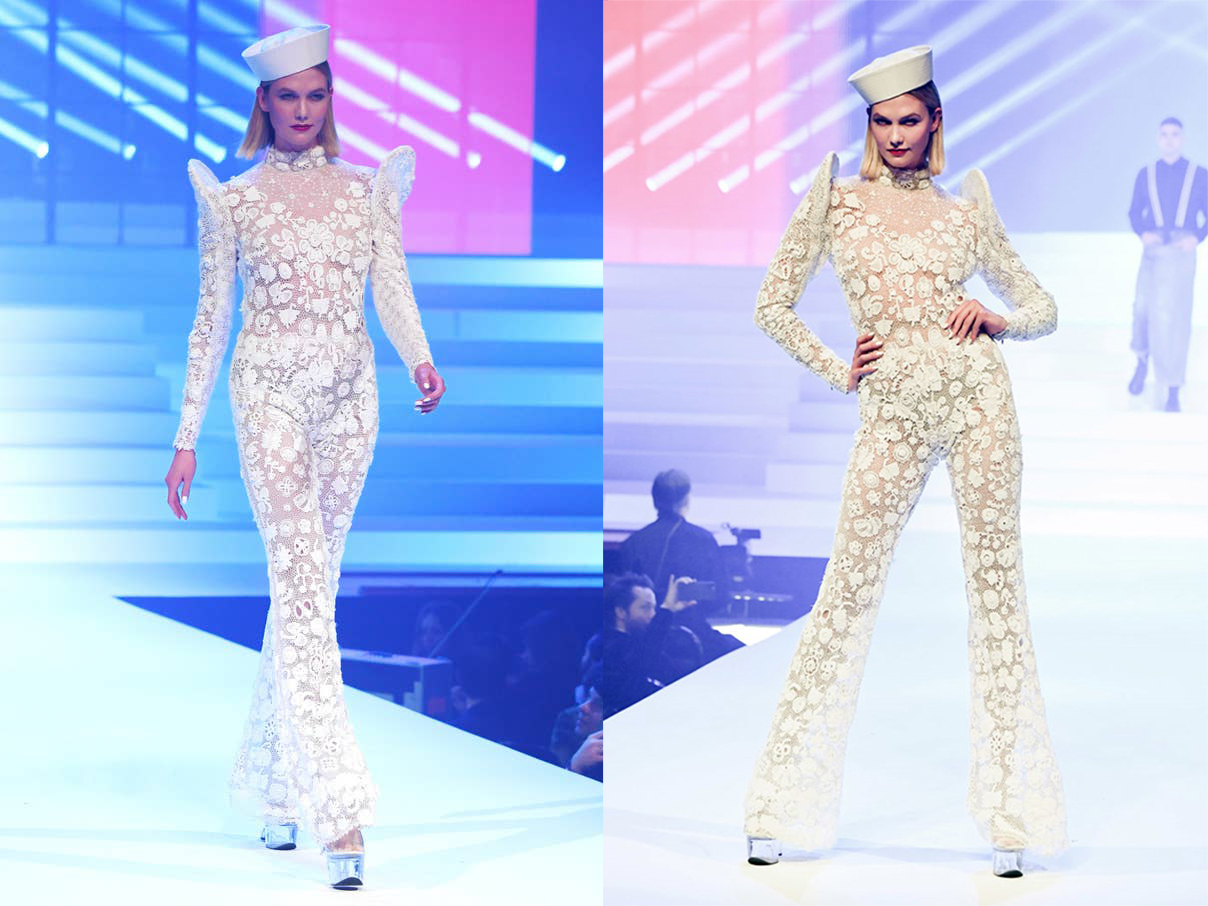 TEATRÁLNE OPULENTNÉ MODELY OPAŤ NA SCÉNE
Na poslednej módnej show počas Paris Fashion Weeku (22. január 2020) prestavil Jean Paul Gaultier všehochuť , repertoár jeho preslávených modelov za posledné polstoročie – od jednoduchých sexi modelov, cez provokatívne ladené, teatrálne až opulentné a tradične zábavné modely.
SLÁVNE CELEBRITY A VÝZNAMNÍ HOSTIA NA JEAN PAUL GAULTIER POSLEDNEJ SHOW
Udalosť konajúca sa v parížskom divadle Théatre du Chatelet pritiahla množstvo celebrít, významných hostí, priateľov francúzskeho dizajnéra a slávnych modeliek, ktoré sa striedali na móle. Medzi pozvanými hosťami boli Carla Bruni a Eva Herzigová, Isabel Marant, módny dizajnér Christian Louboutin, grécka módna návrhárka žijúca v Londýne Mary Katrantzou, francúzska herečka a modelka Laetitia Casta a dizajnér Dries Van Noten.
V hľadisku nechýbala ľadová kráľovná módy, hlavná šéfka magazínu Vogue, ANNA WINTOUR, ktorej sa show ako vidno páčila.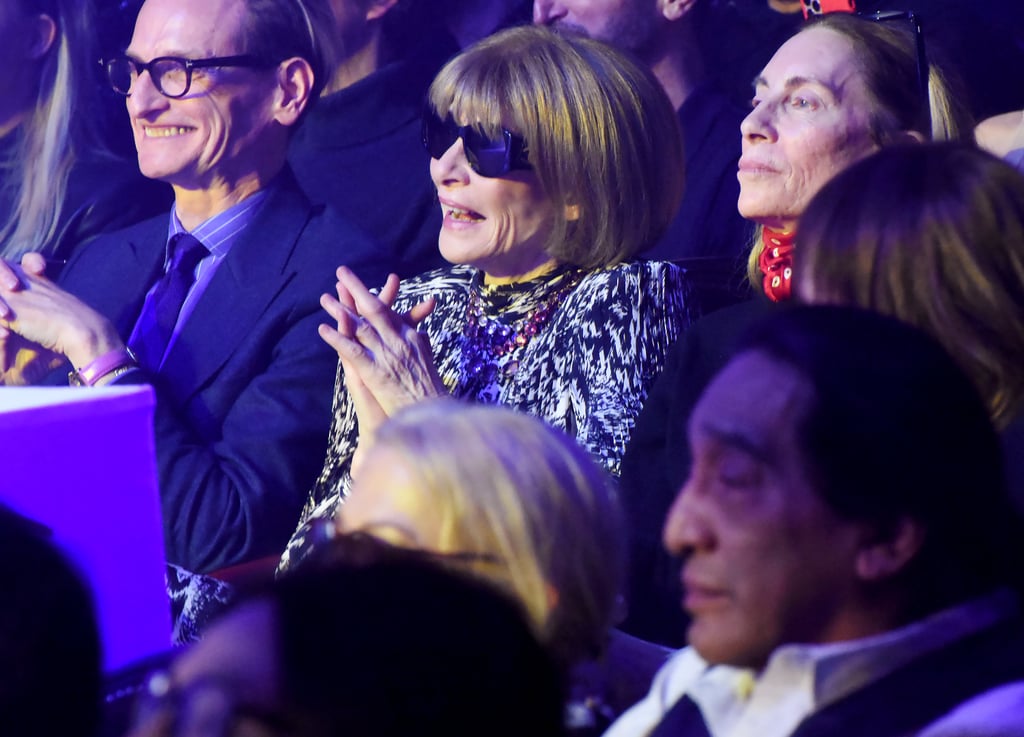 Stále krásna herečka a modelka LAETITIA CASTA prišla s typickým lookom Francúzky, viditeľnou pleťou, na ktorej akoby nebadať stopy make-upu.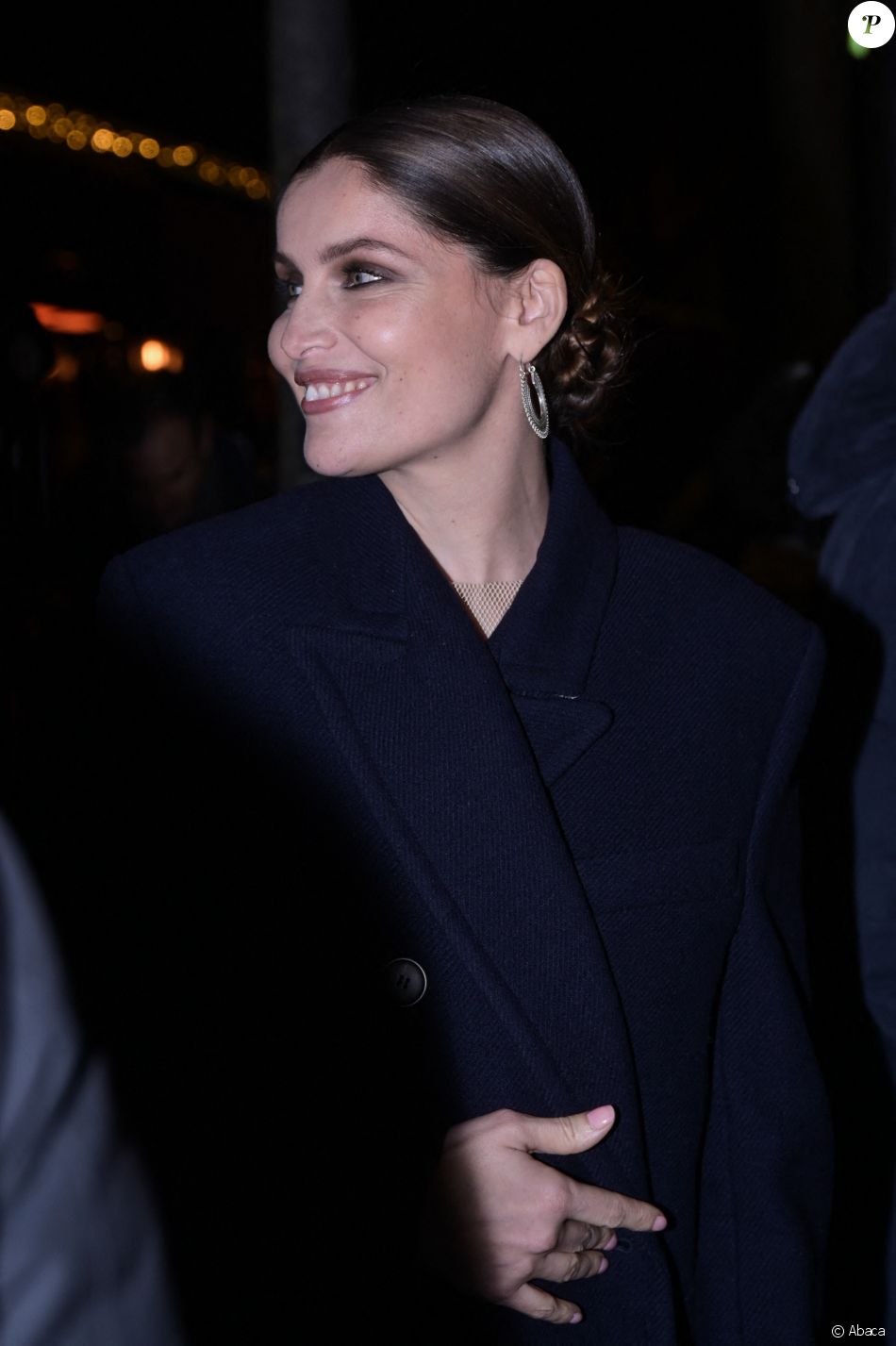 SÚČASNÉ HVIEZDY MODELINGU A MÚZY JEAN PAULA GAULTIERA NA MÓLE
Na móle sa blysli aktuálne najúspešnejšie hviezdy modelingu – ruská modelka Irina Shayk,
americké modelky, sestry Gigi a Bella Hadid,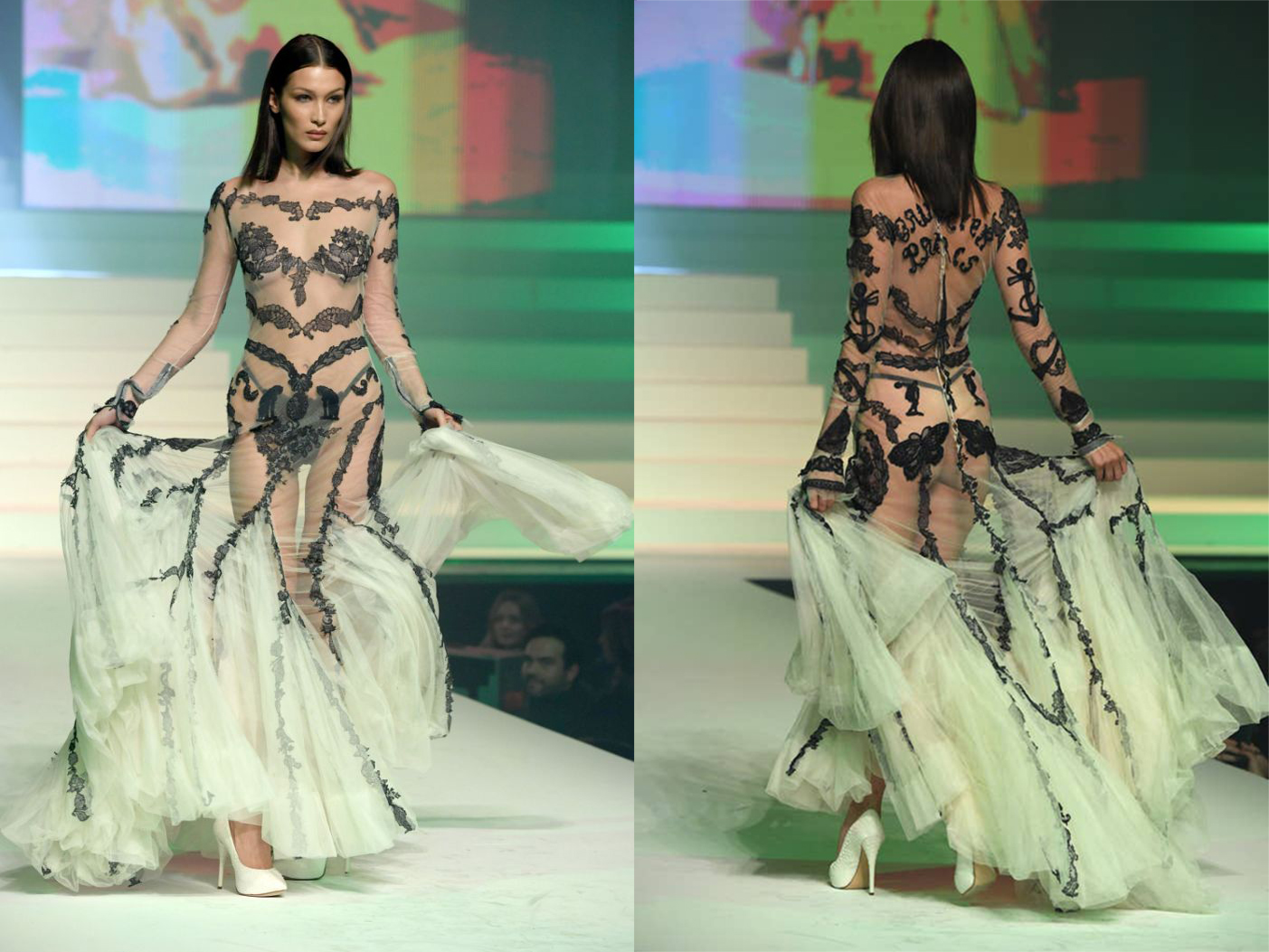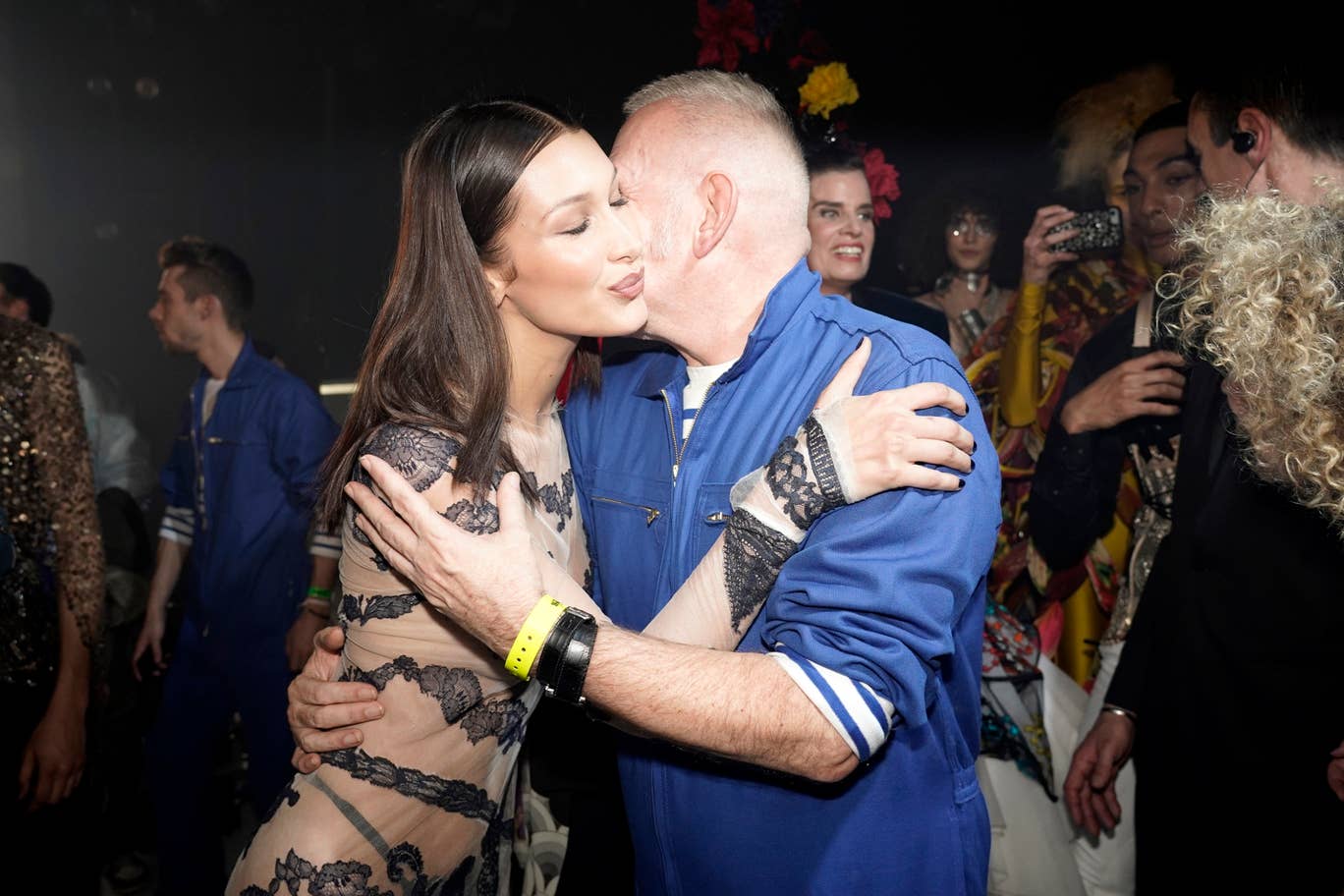 modelka Karlie Kloss a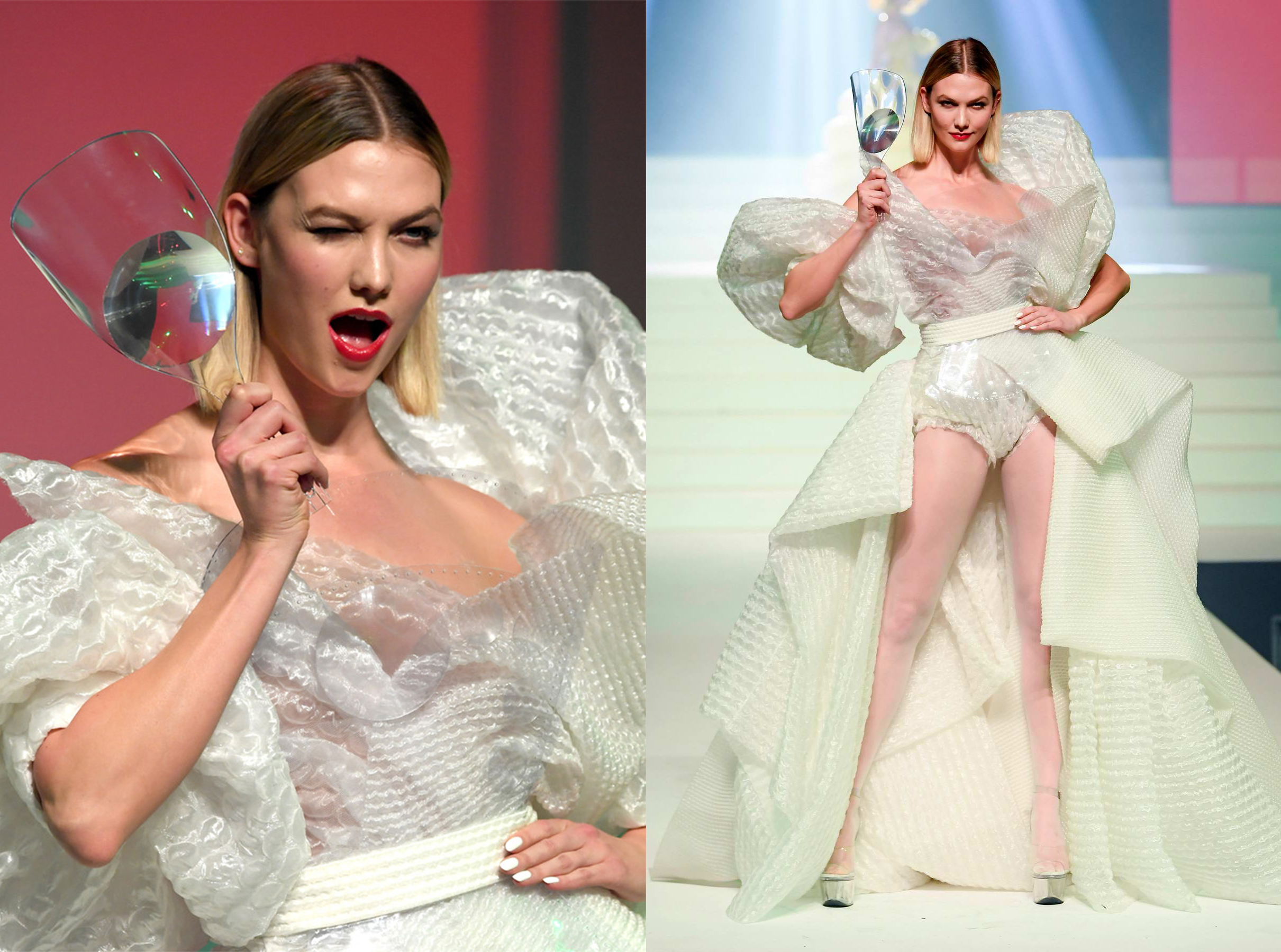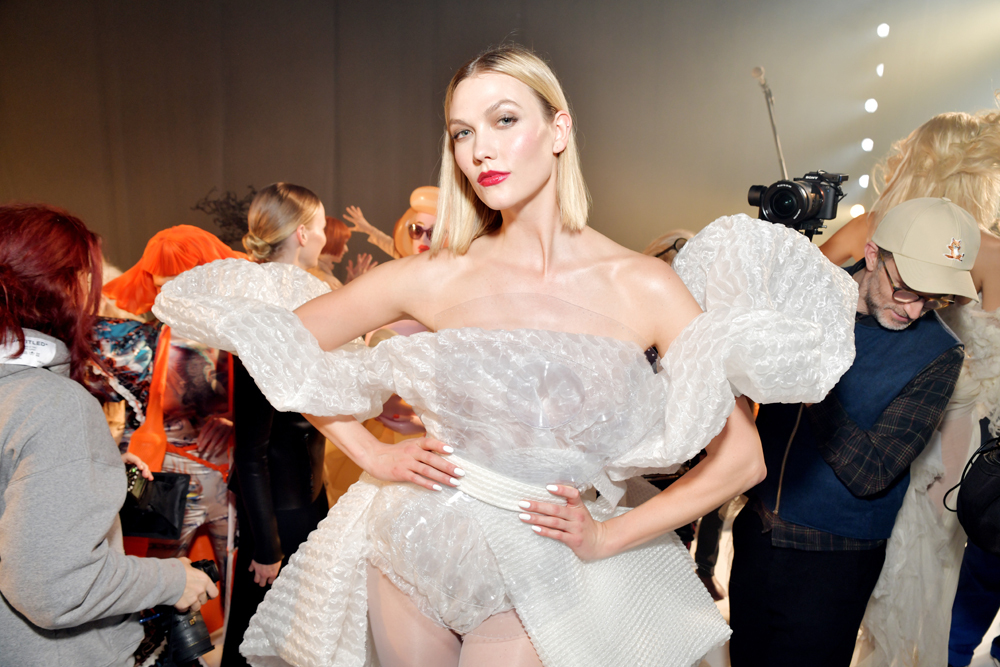 a modelka s chorobou vitiligo Winnie Harlow, ktorá predviedla zaujímavý transparentný vojenský model.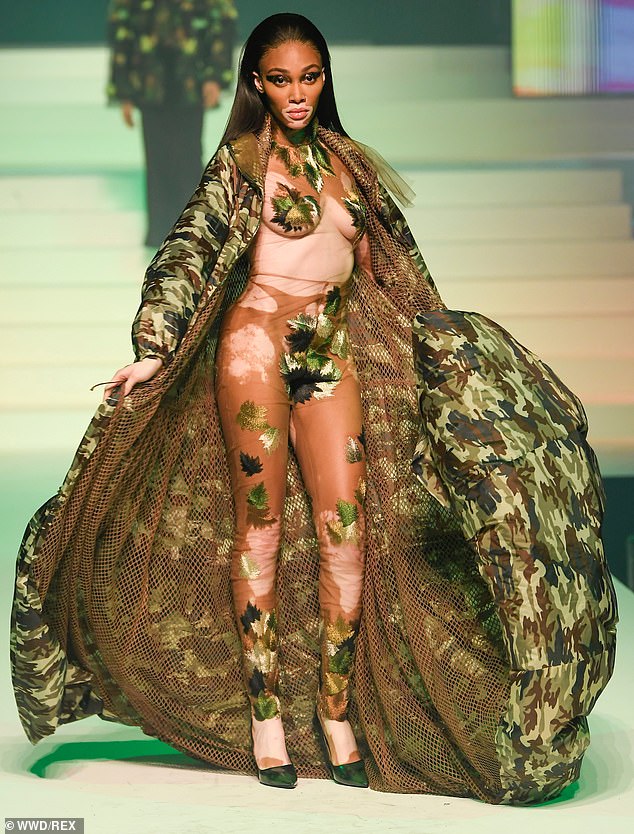 Predviedli sa tiež Yasmin le Bon, Coco Rocha, Noemie Lenoir a herečka Fanny Ardantová. Prekvapením módnej show bola dcéra Michaela Jacksona, Paris, ktorá si skúsila svoju premiéru a živé vystúpenie anglického speváka Boy Georga.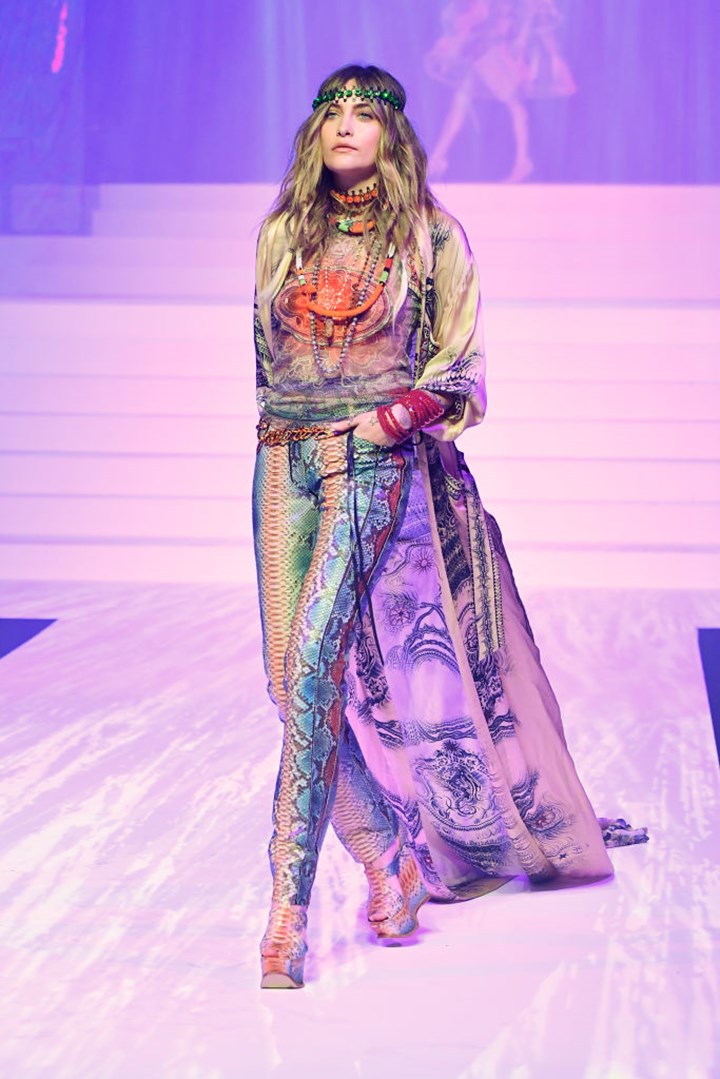 Popri nich sa promenádovali modelky, ktoré boli múzami Gaultierovej ranej tvorby v 80. rokoch a samozrejme nemohli chýbať ani na poslednej rozlúčkovej show. Svoju rolu tam bravúrne zohrali herečky a modelky Farida Khelfa, Karen Elson, Estelle Lefebure , Amanda Lear a Rossy de Palma.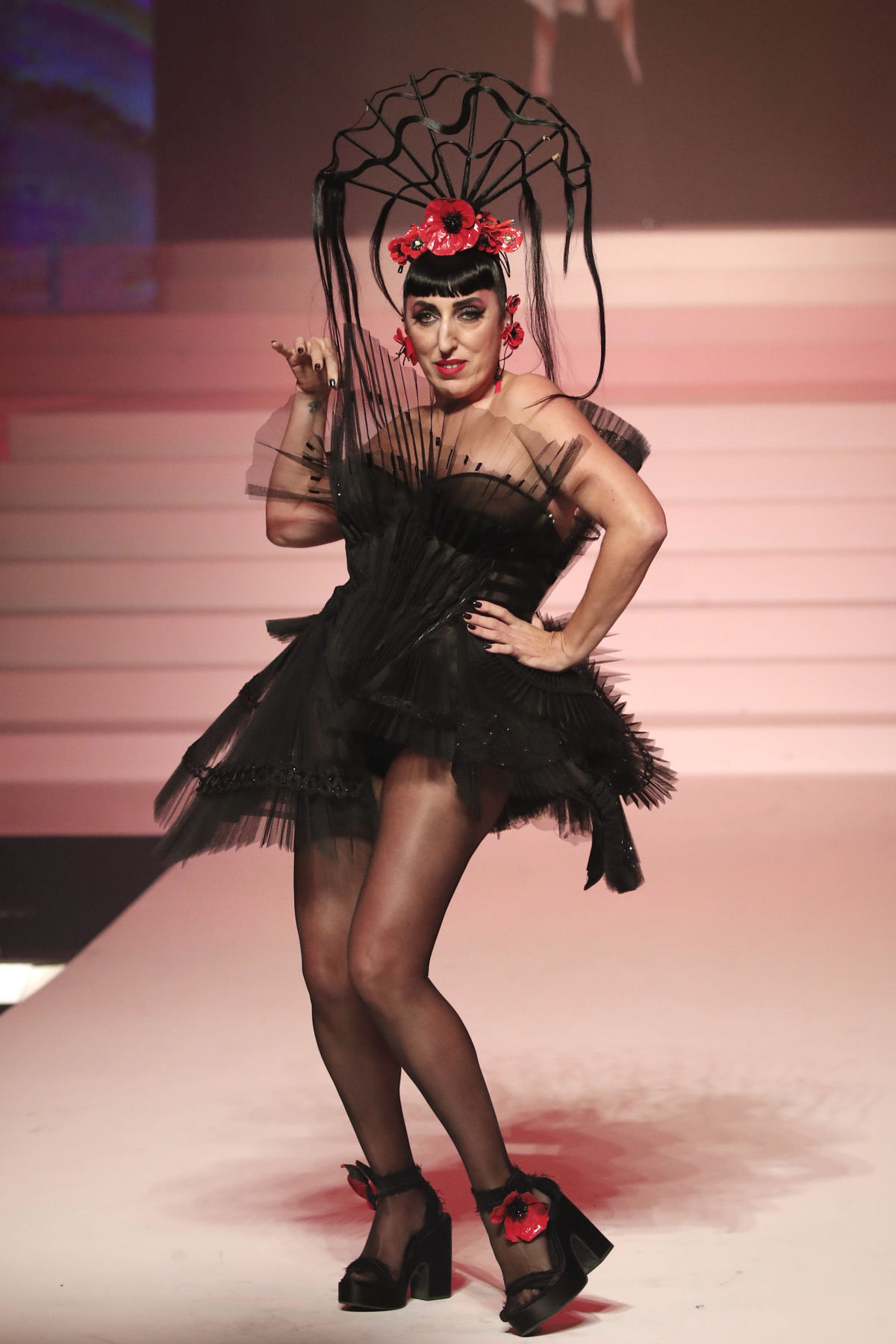 Nezameniteľná ROSY DE PALMA na móle a bozkávajúc dizajnéra.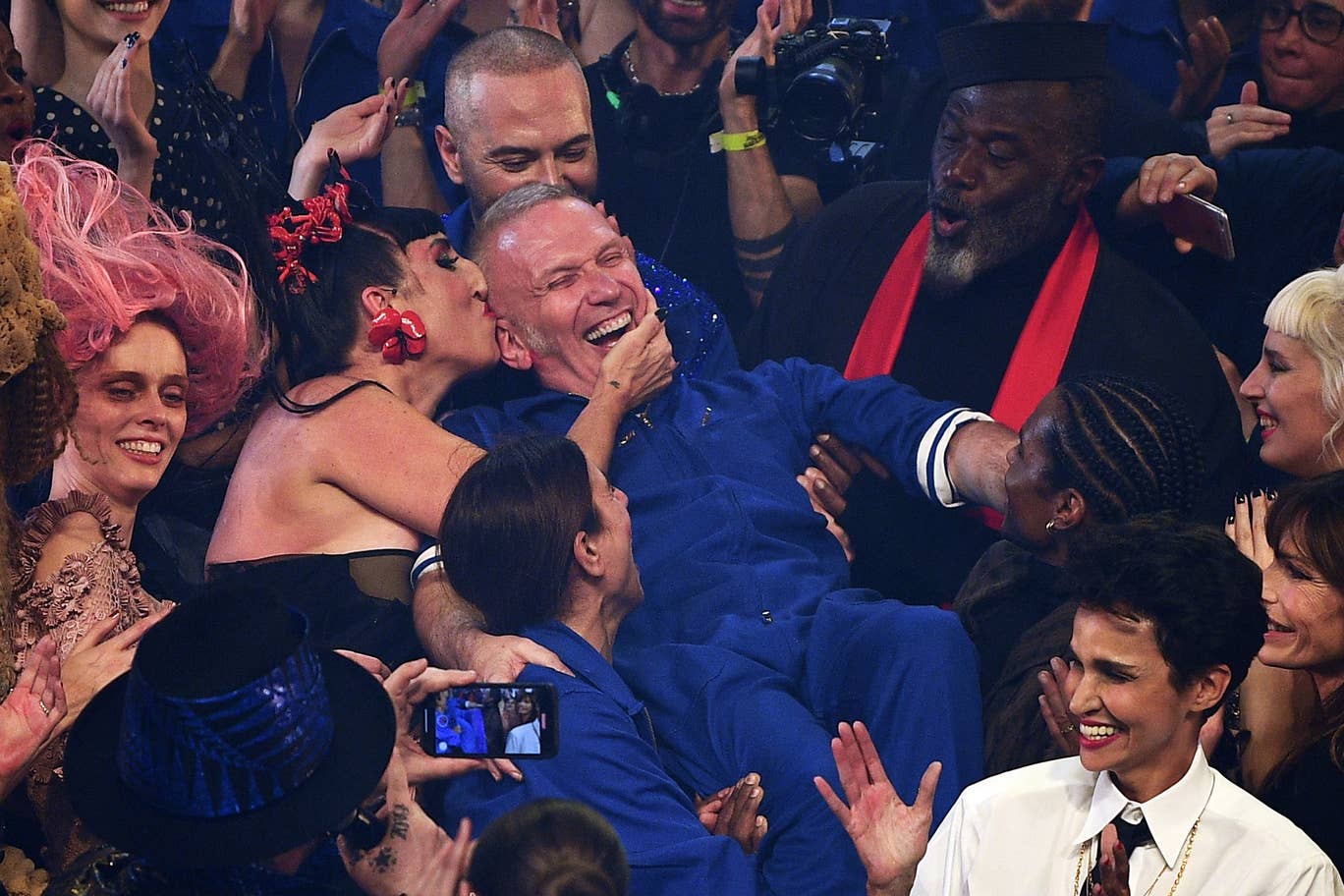 Aplauz na móle zožala aj hviezda striptízu a dizajnérova blízka kamarátka, očarujúca DITA VON TEESE.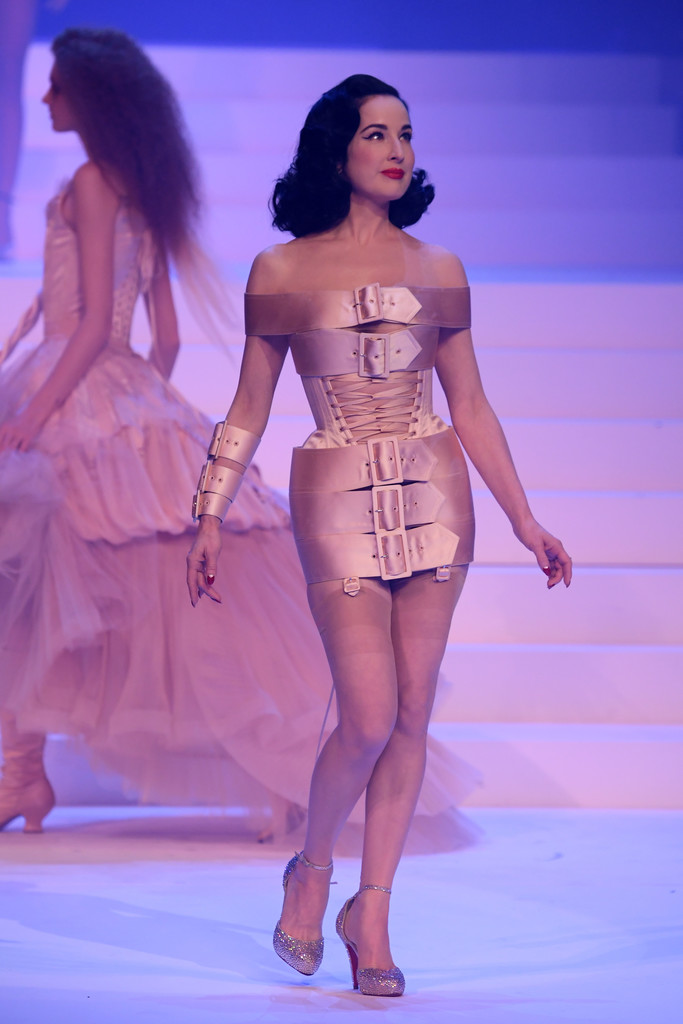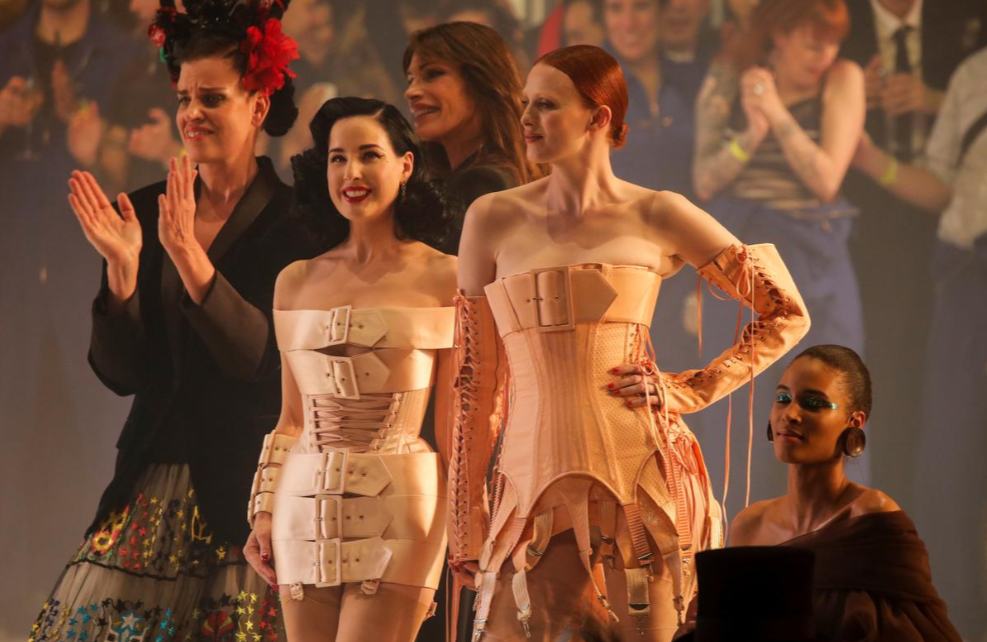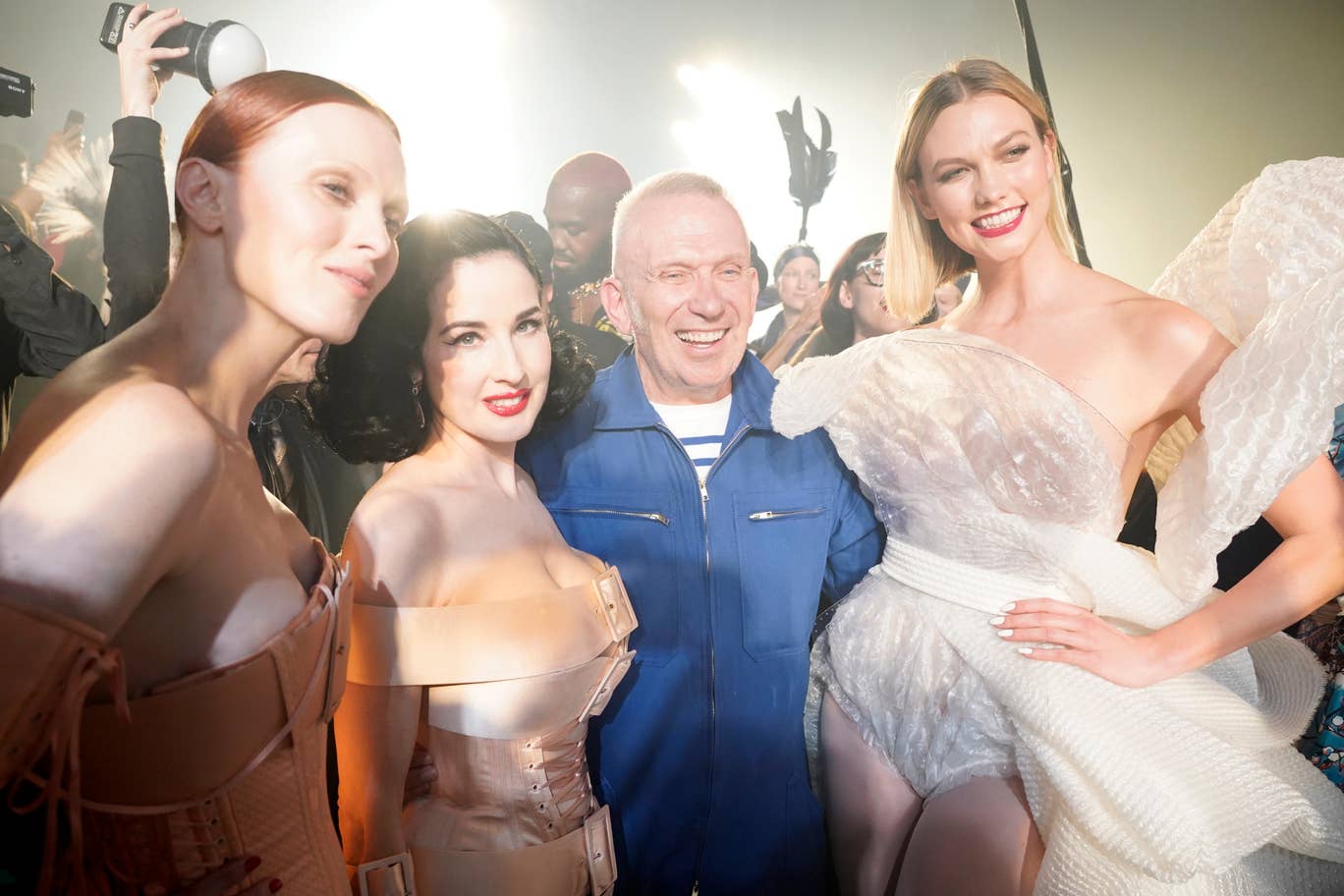 50 rokov na scéne aktívnym vytváraním znamenitých nezabudnuteľných módnych show a kreácií je v skutku dlhý čas pre stálicu , meno Jean Paul Gaultier, dominujúce v módnom svete. Mohlo by sa ak zdať. Gaultier sa nedávno vyjadril pre CNN, že sa z nezbedného nespratného enfant terrible chlapca zmenil a posunul k štádiu viac kľudného a tichého. Žeby skutočne? Niektorí by aj uverili, no mnohí nie sú schopní. Jeho módne freak show a muzikálne revue, ktoré odštartoval v roku 2018 a svoju poslednú zastávku budú mať v Rusku, tomu nenasvedčujú. Je to stále ten divoký energický nespratný chlapec, akým bol vo svojich začiatkoch, možno sa iba unavil vrámci módnych show počas týždňov módy, tvrdí sa.
Po skončení jeho poslednej rozlúčkovej show, v stredu 22. januára 2020, sa Jean Paul Gaultier vyjadril pre média: "Bolo to pre mňa potešenie, urobiť takúto party. Nie presne všetko sa odohralo tak, ako bolo zamýšľané, no stalo sa. Ale to nevadí, je to súčasť života. A v živote musíte byť chameleón."