Vienna Fahsion Week – Rozbora Couture, 16. september 2018, kolekcia 2019
Pred mojím plánovaným odchodom tradične na týžden módy Milan Fashion Week – jar/leto 2019, sa v septembri 2018 konal nemenej známy Vienna Fashion Week. MQ Vienna Fashion Week, módne podujatie zahájilo tento rok svoj šiesty ročník a tak som sa ako pozvaný hosť bola pozrieť na kolekciu nášho za hranicami známeho módneho návrhára Richarda Rozboru – Rozbora Couture. Outfit som náhodne zladila do fialovo-ružovej, môj nový fashion duster – plášť z dielne návrhárky GK_design Slovakia, Gitky Kurinovej mal počas MQ Vienna Fashion Week svoju premiéru. Plánovaný bol predovšetkým k outfitom do Milána a mne sa k nemu náhodou výborne hodili aj tieto nové šaty s volánikmi s odhaleným chrbtom na zadnej časti a previazaním na šnúrky. Tento komplet som doplnila dizajnovými lodičkami s kamienkovou mašlou a kabelkou vo farbe champagne s trblietavým efektom, ktorá ladila rovnako s lodičkami ako aj plášťom. Napadlo ma to najskôr v duchu v predstavách a následne po donesení hotového plášťa z dielne GK_design som to už videla celkom reálne a s nadšením. Obľubujem totižto expresívne módne kúsky, výrazne odlišné, luxusný a farebne ladený štýl v obliekaní a make-up umení. Nie často sa to však hodí práve na Slovensko. Video môjho outfitu si môžete pozrieť na mojej facebook stránke blogu s názvom Mya Mirell Fashionista.
Svetlo na móle trošku skresľuje farby outfitu, lodičky sú béžovo-telovej farebnosti. Keď som videla modelky v zákulisí, pri natáčaní backstage videa pre módny report z prehliadky Rozbora Couture 2019, napadla ma veta: nič nie je náhoda. Modelky mali fuchsiovo ladený, výrazne ružový až kovový žiarivý farebný make-up na tvári, ktorý im až prechádzal na líčka ako zaujímavý módny úmysel návrhára v koncepcii pri predvedení jeho novej kolekcie pre rok 2019. Počiatočné obavy uplatniť tento môj prvotný myšlienkový zámer žiarivého looku rovno na Vienna Fashion Week, pred plánovaným Milan Fashion Weekom, sa razom rozplynuli. V podstate som s modelkami zapadla minimálne farebnosťou.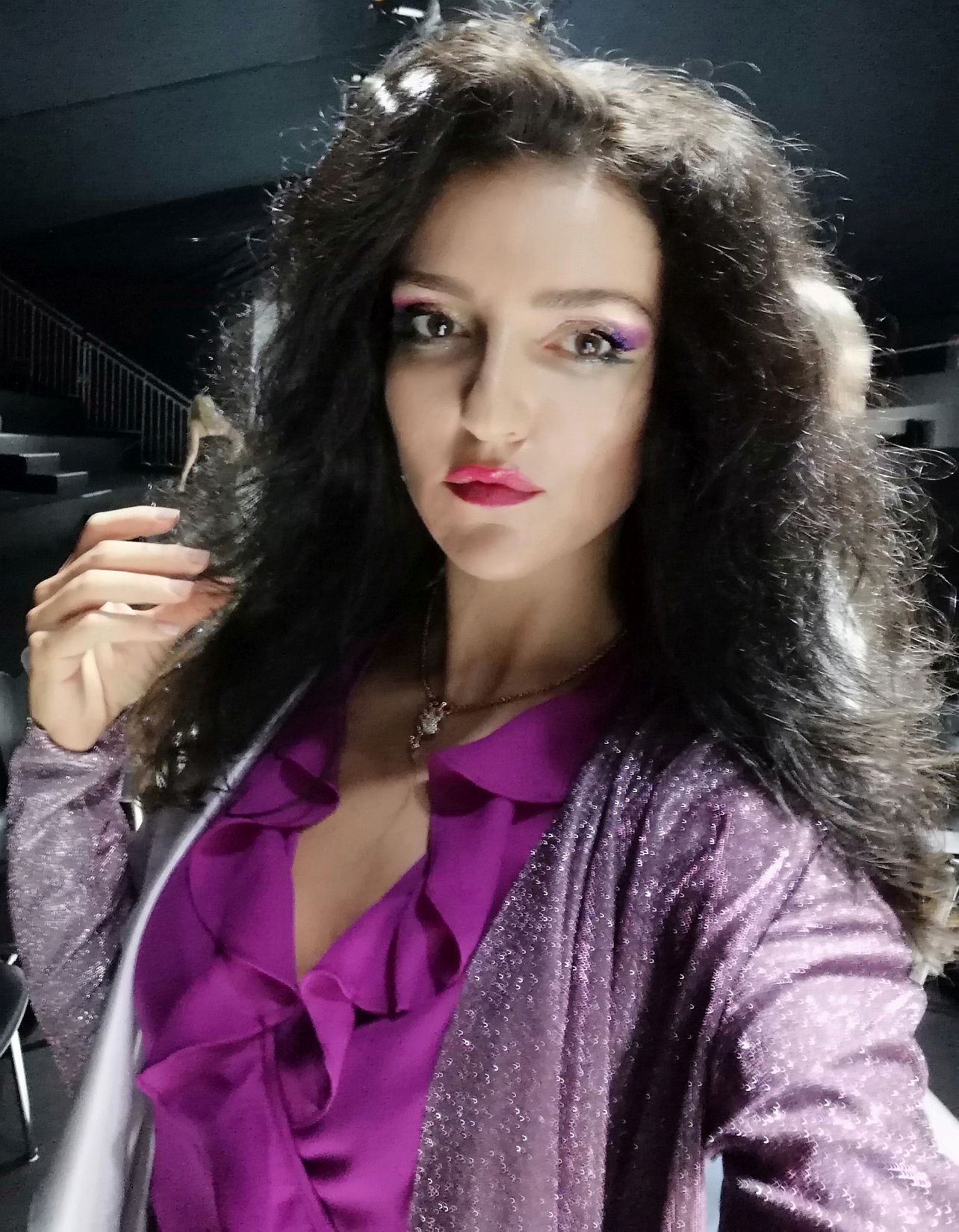 Vlasy boli pôvodne vyžehlené s jemným pozdvihnutím v objemoch, avšak teplo a vlhko vždy spraví pri kučeravých vlasoch svoje . Make-up som ladila podobne výrazne ako samotný návrhár na svojich modelkách, čo ma potešilo, keďže milujem farby tak na outfitoch ako aj v make-up umení. Zvolila som netradične na túto prehliadku trošku expresívne výrazný look, aký zvyknem mávať počas Milan Fashion Weeku. Podrobnejšie o make-upe sa dočítate v článkoch v kategóríi Beauty.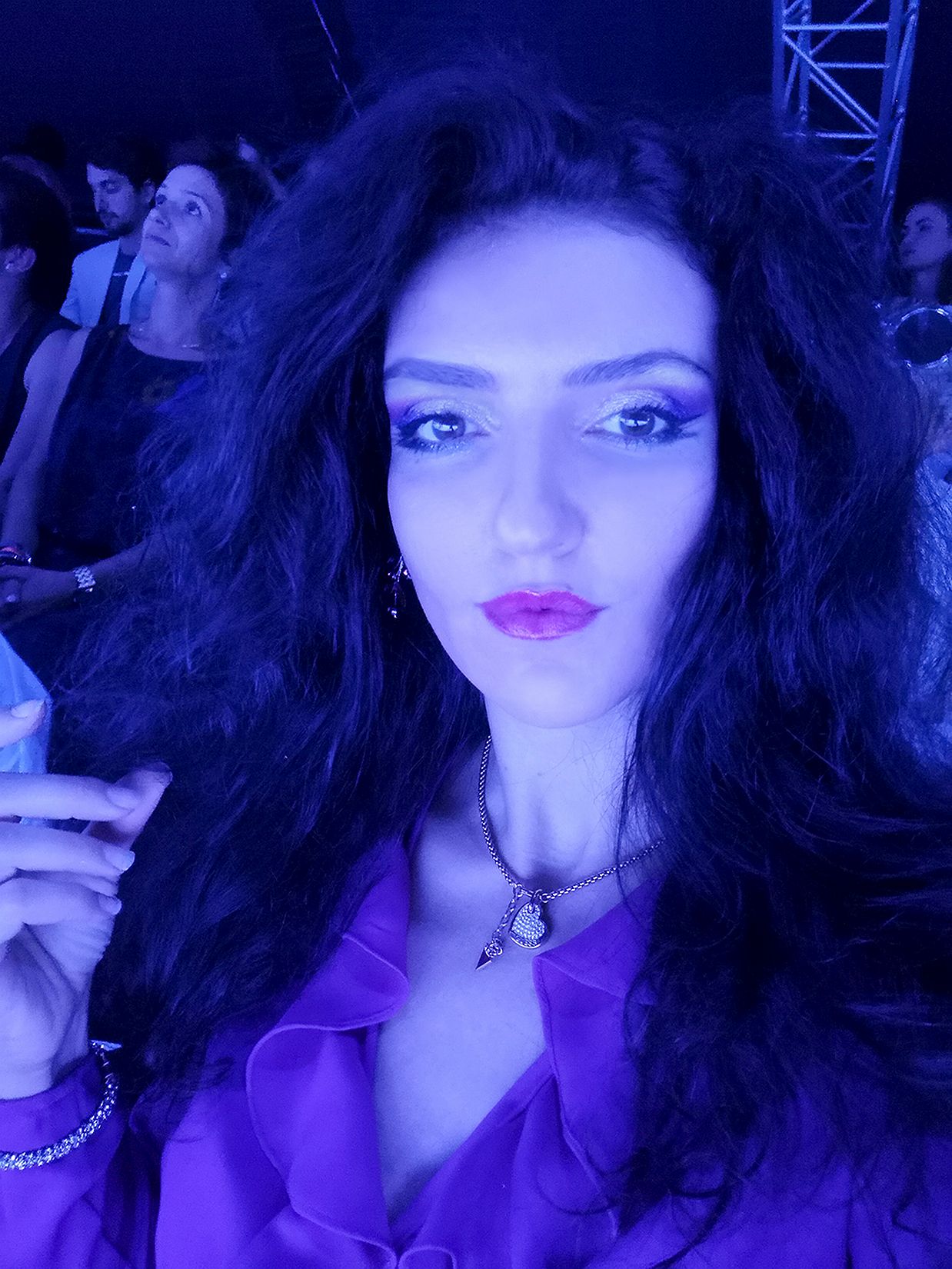 Tento môj fuchsiový ošial, ako uvádzam v predošlých článkoch ma drží celé leto 2018 a túto farbu som si natoľko obľúbila, že mi pribudlo pár nových kúskov do môjho šatníka. Farba roka ultraviolet už pomaly púšťa žezlo novej farbe nastolenej z týchto módnych týždňov a trendov návhrárov, nechajme sa prekvapiť, no mala som ju rada. I keď najobľúbenejšia farba pre mňa naďalej ostáva žltá, ktorej značný počet kúskov pomaly dobieha táto nádherná farba žiarivej orchidei. Žiarivá orchidea, alebo fuchsiová farba bola farbou roku 2014, len pre informáciu.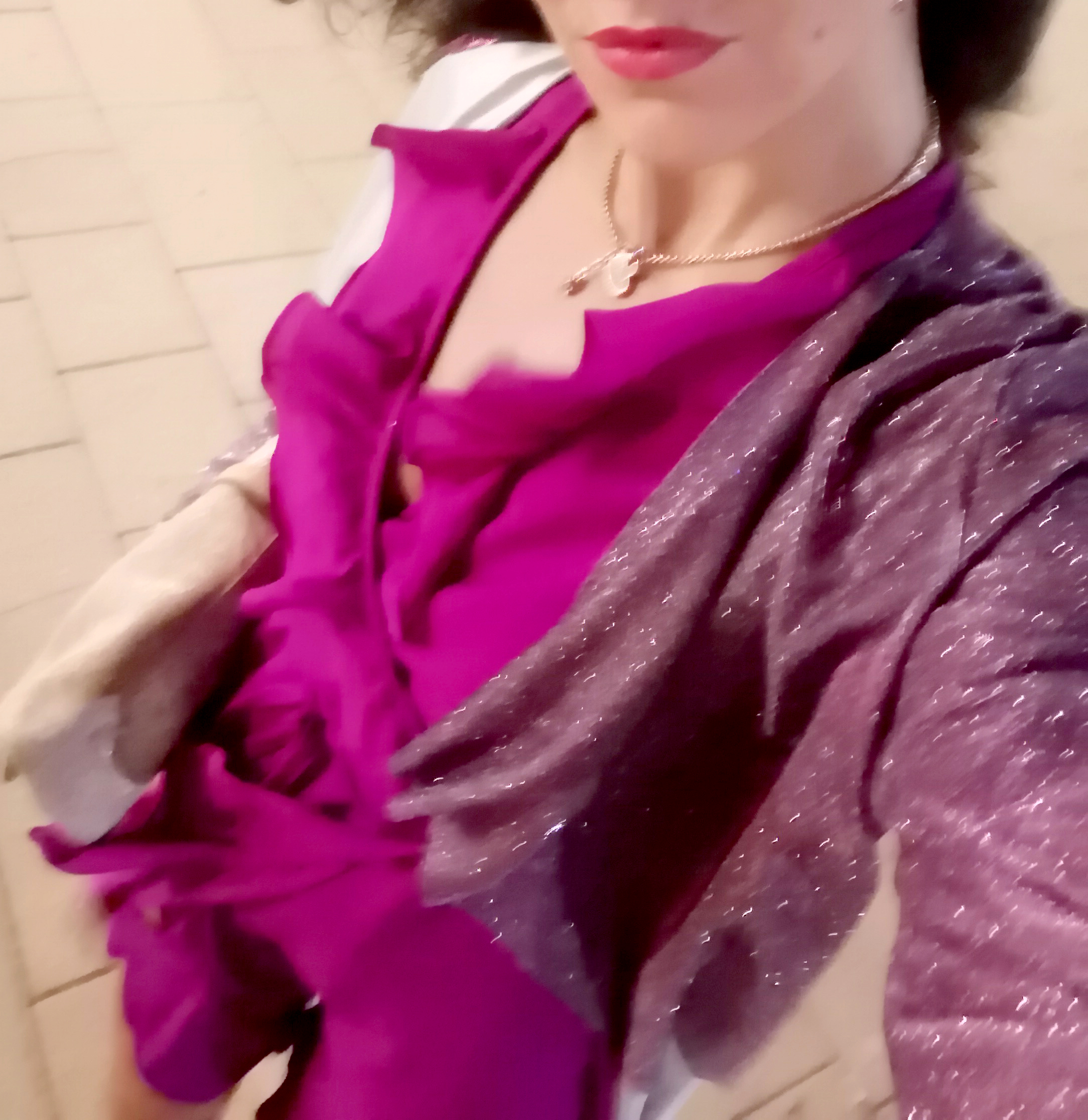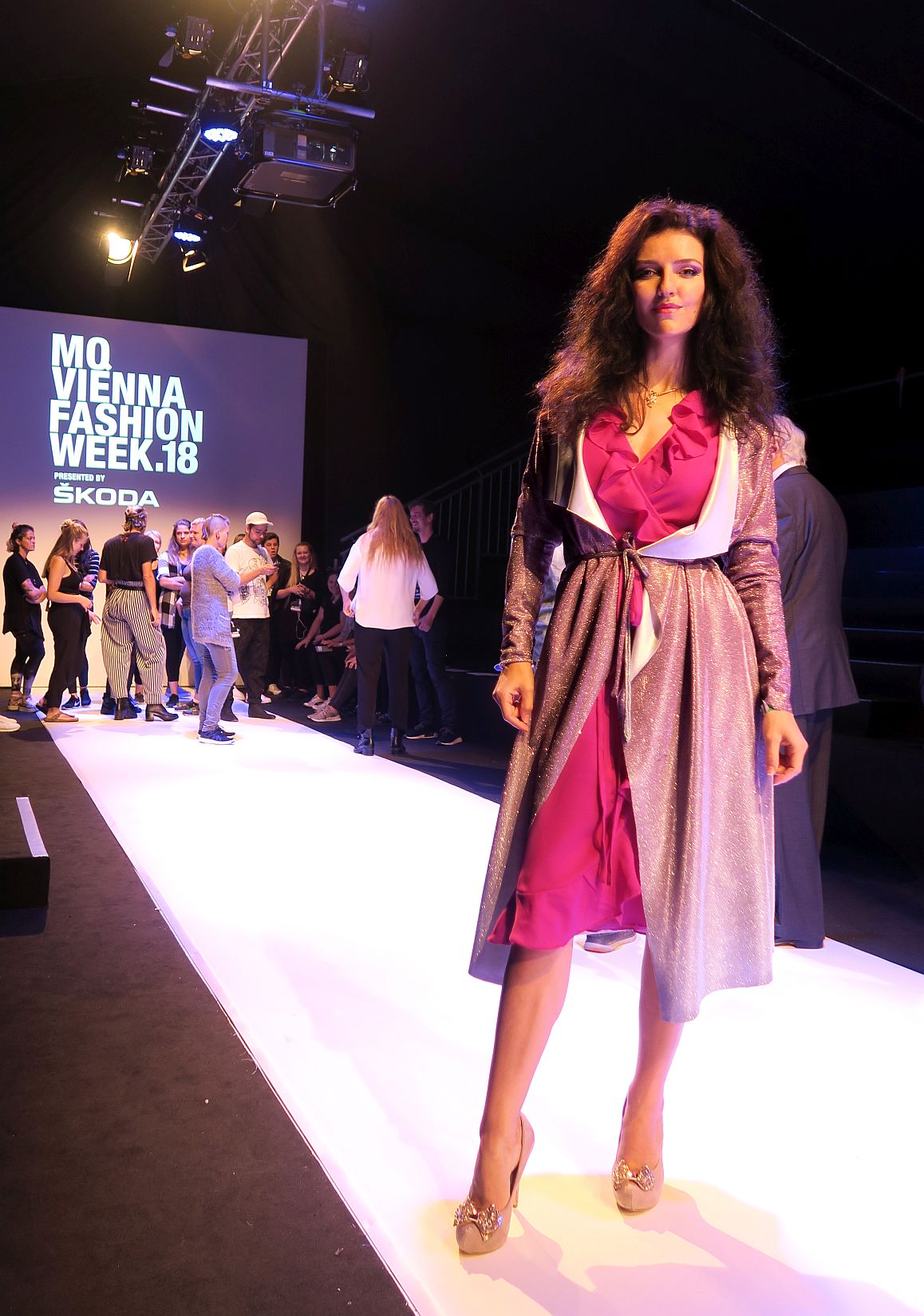 Ako vidno, vlasy už stratili svoj vyžehlený look a na videu z backstage je už na záver zo mňa opäť vlasatá diva.