Na potulkách zimným Rímom sú moje vlasy jemne vyrovnané aj vlnité súčasne, upustené od večnej divokej hrivy, zvolený dievčensko-ženský look je v harmónii rytmu s chladným vánkom. Zimné chladné odtiene sú zvolené tiež pre očný make-up od značky Sephora, tmavý vo vonkajškom kútiku oka a svetlý značky Dior cez celé viečko. Dotyk rumenca na lícach vyčarila značka Bourjois, špirála Gosh a rúž Oriflame the One odtieň red ovation, môj obľúbený dotvorili tento look.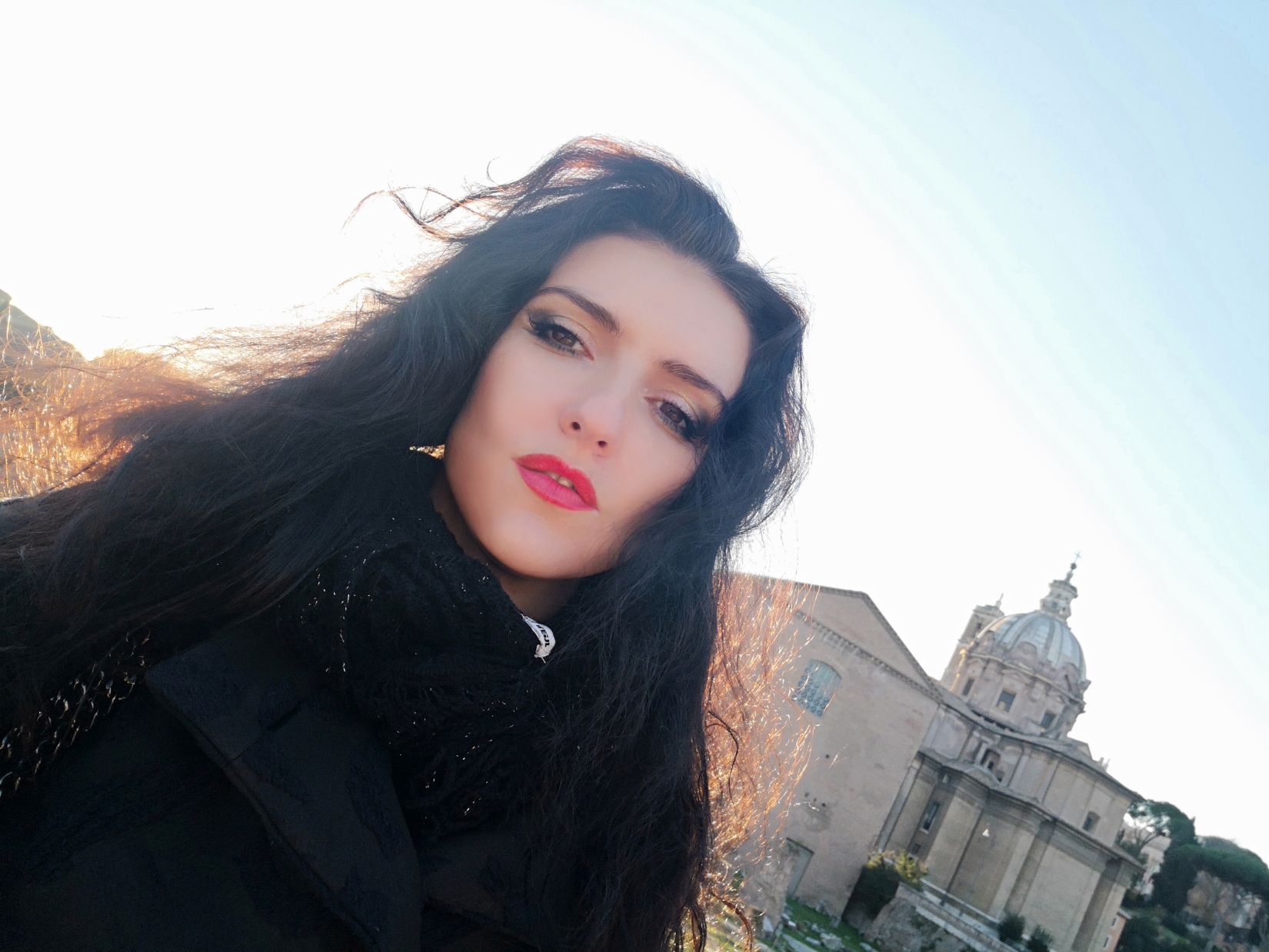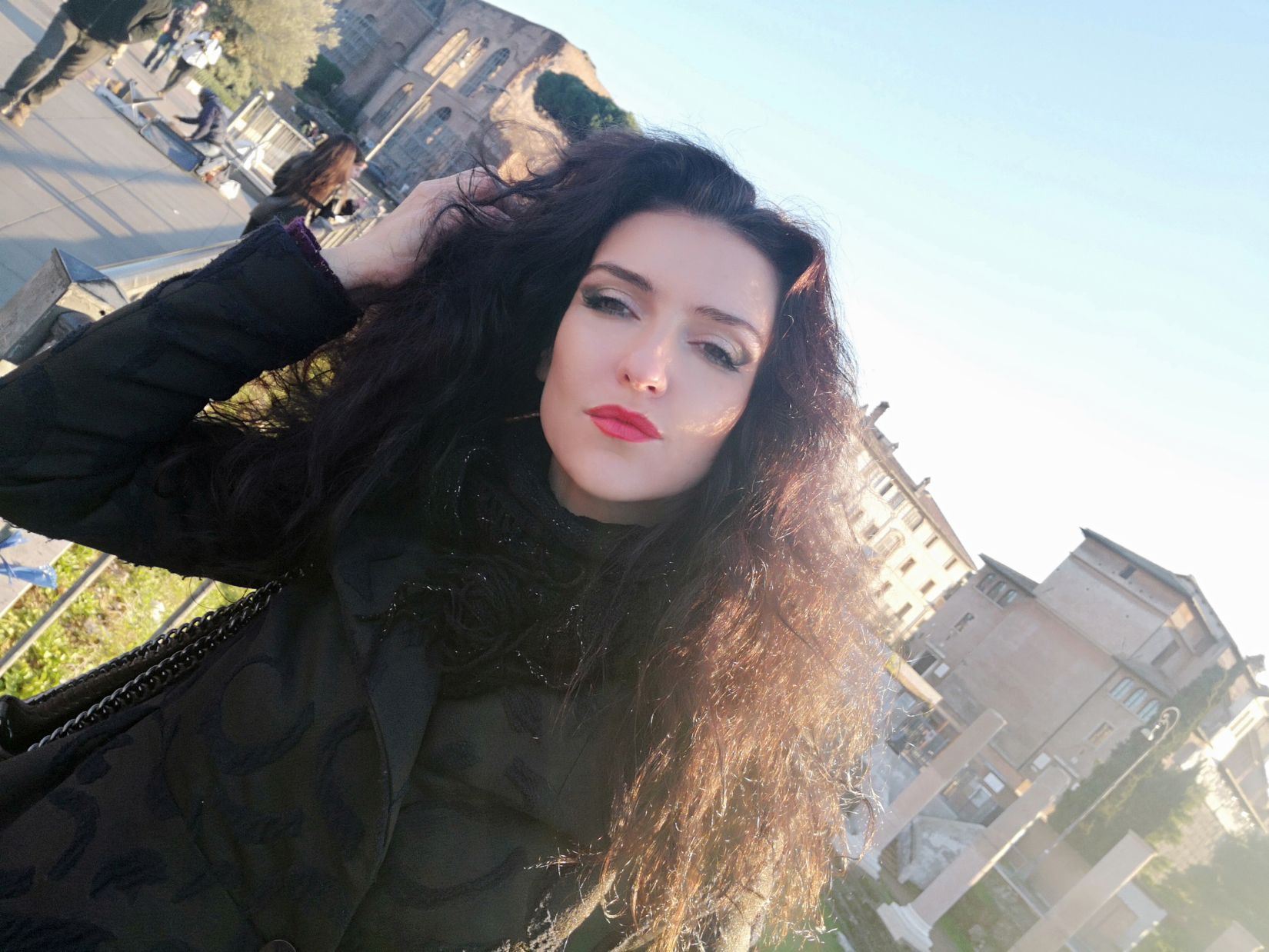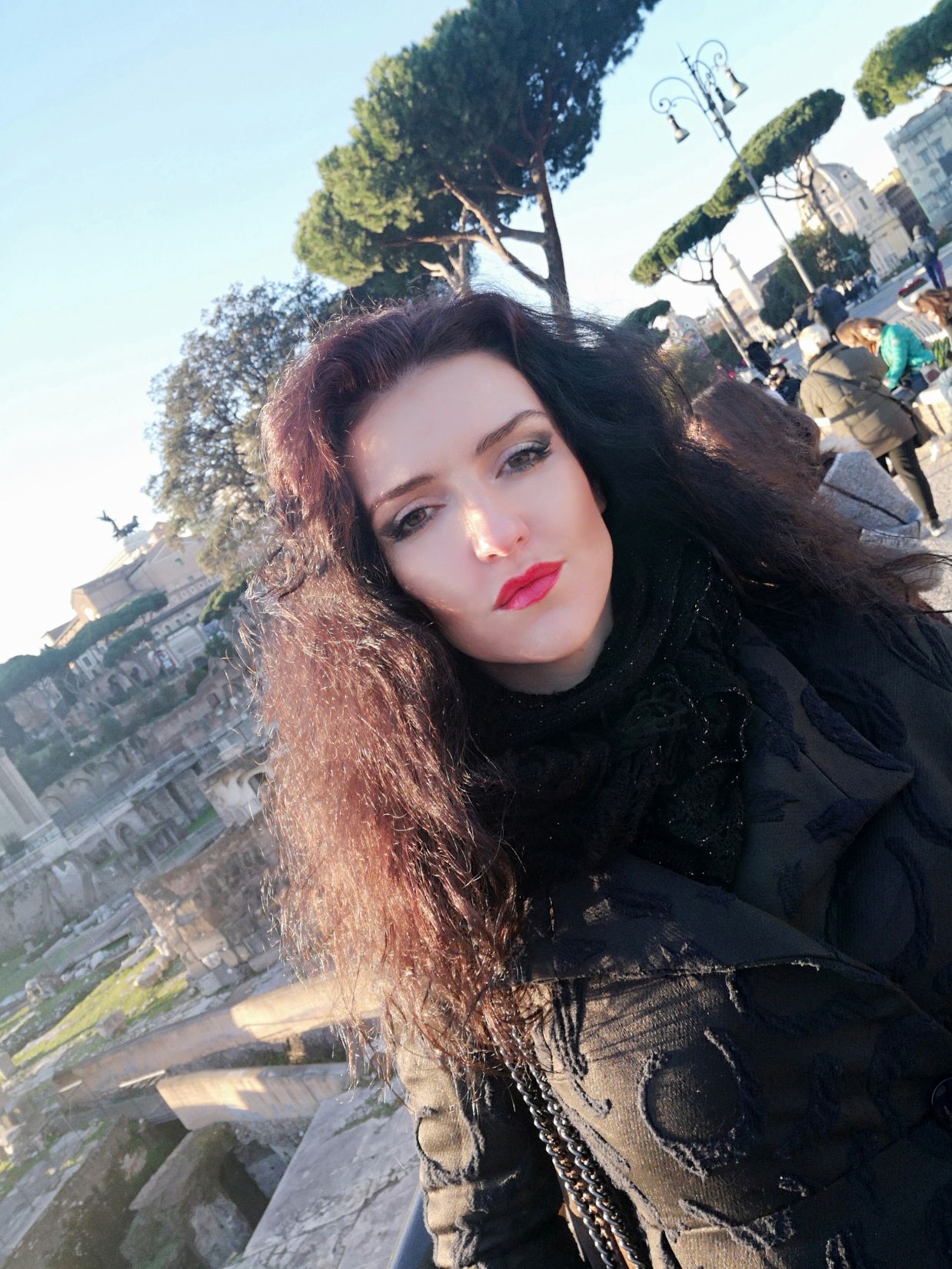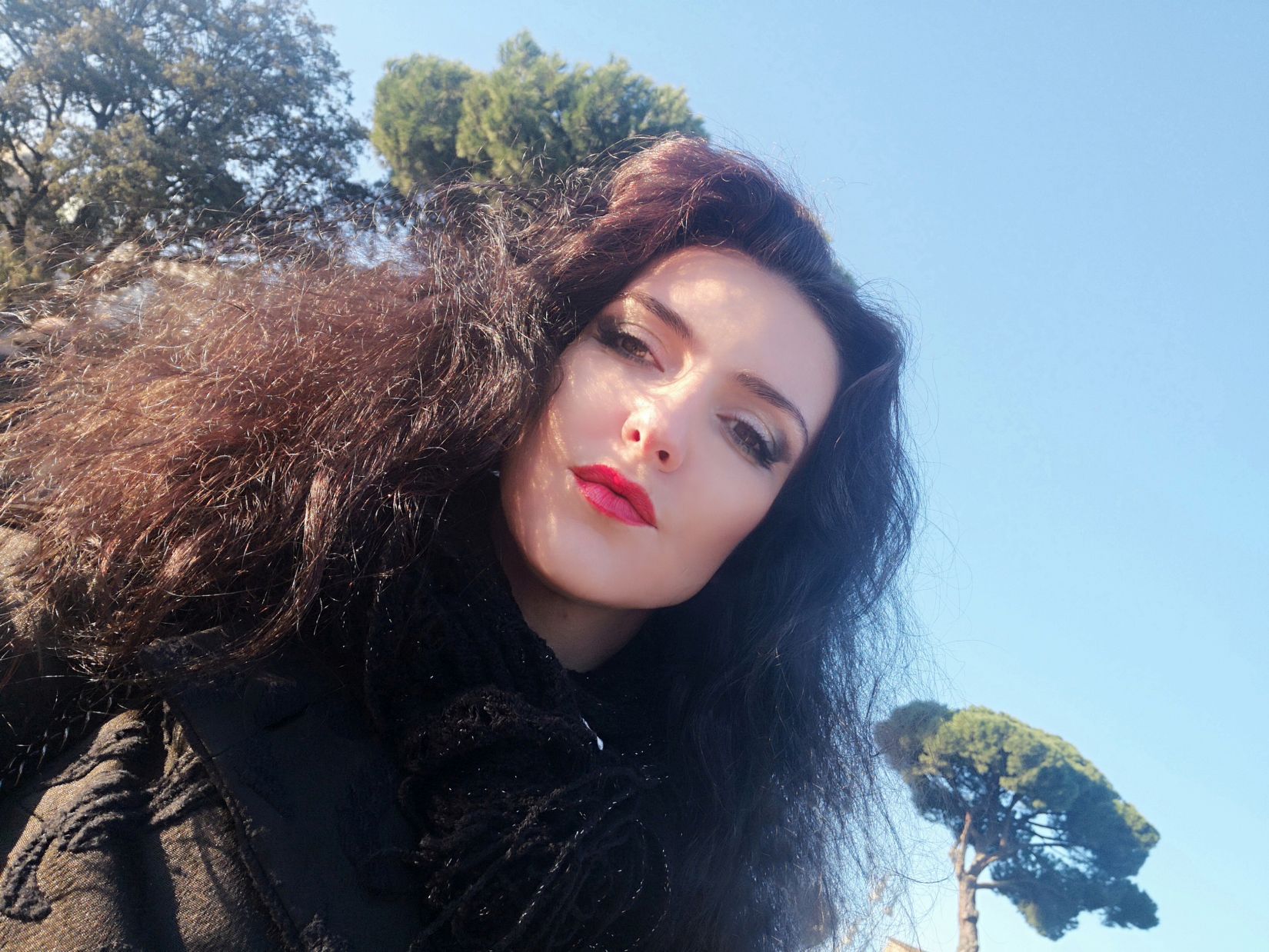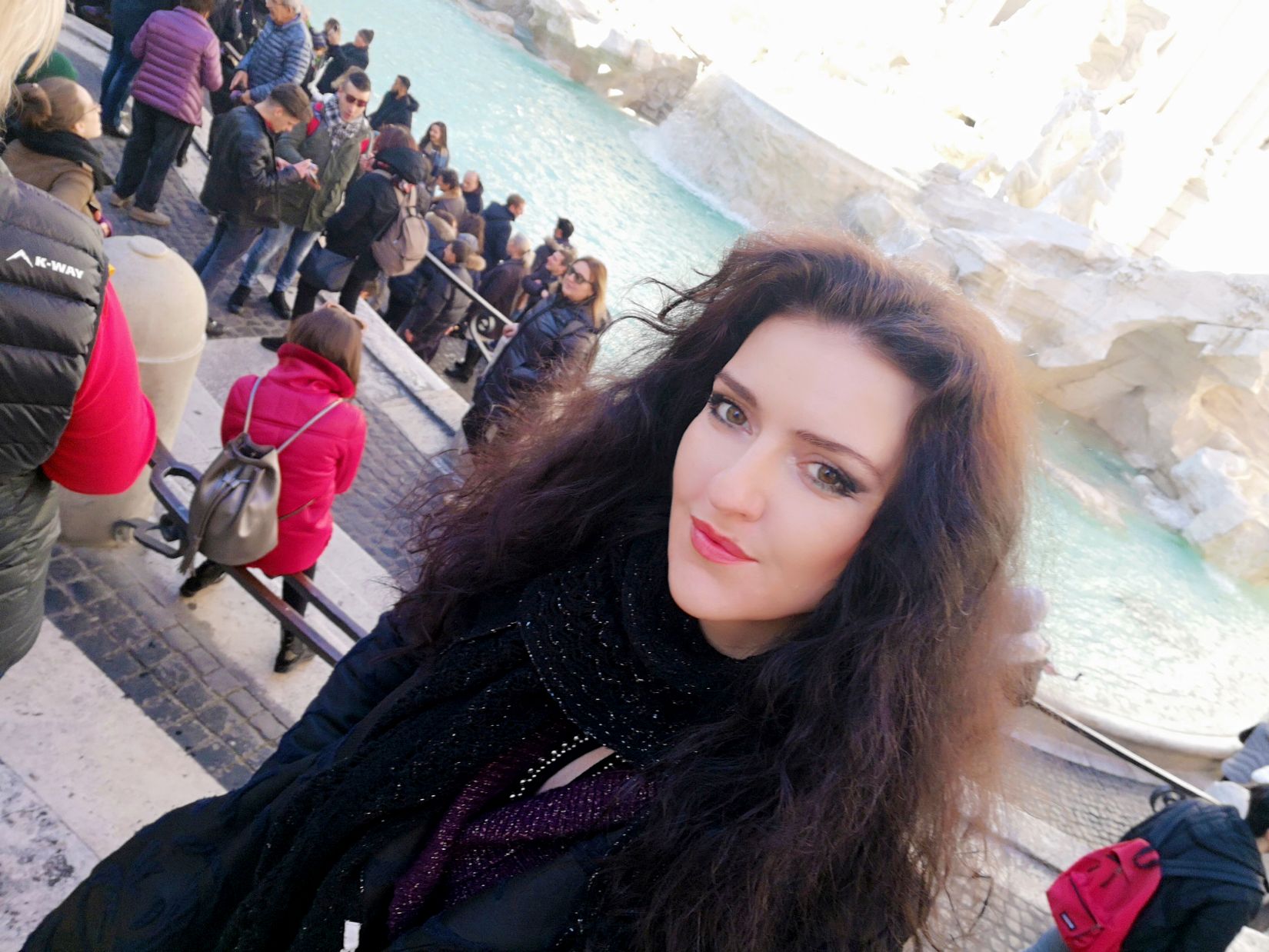 Pre teplejší odtieň som v tomto príklade zvolila jemne zlatý tieň cez celé viečko alebo zlato-zelený a iba nepatrne zvýraznené pery.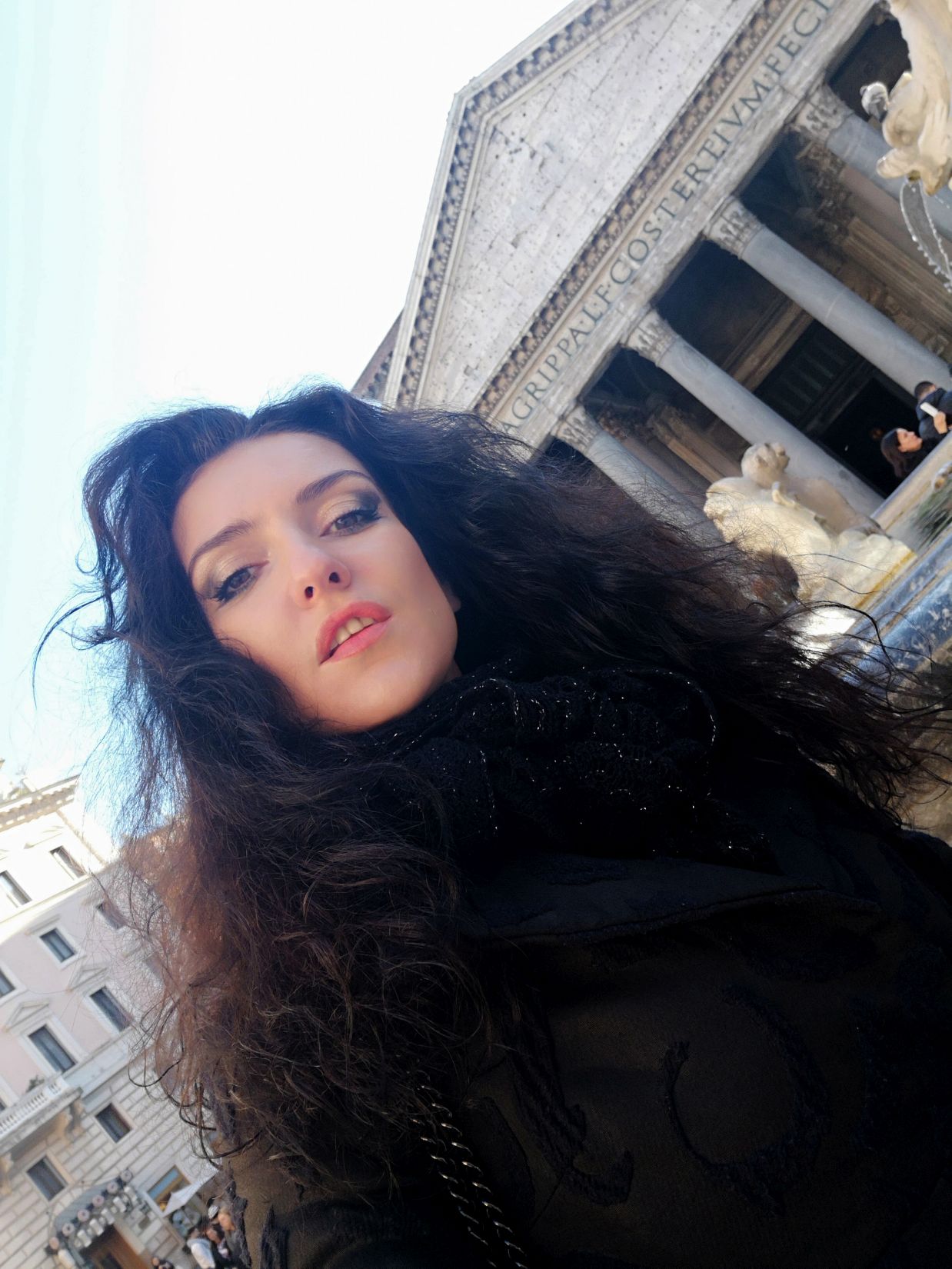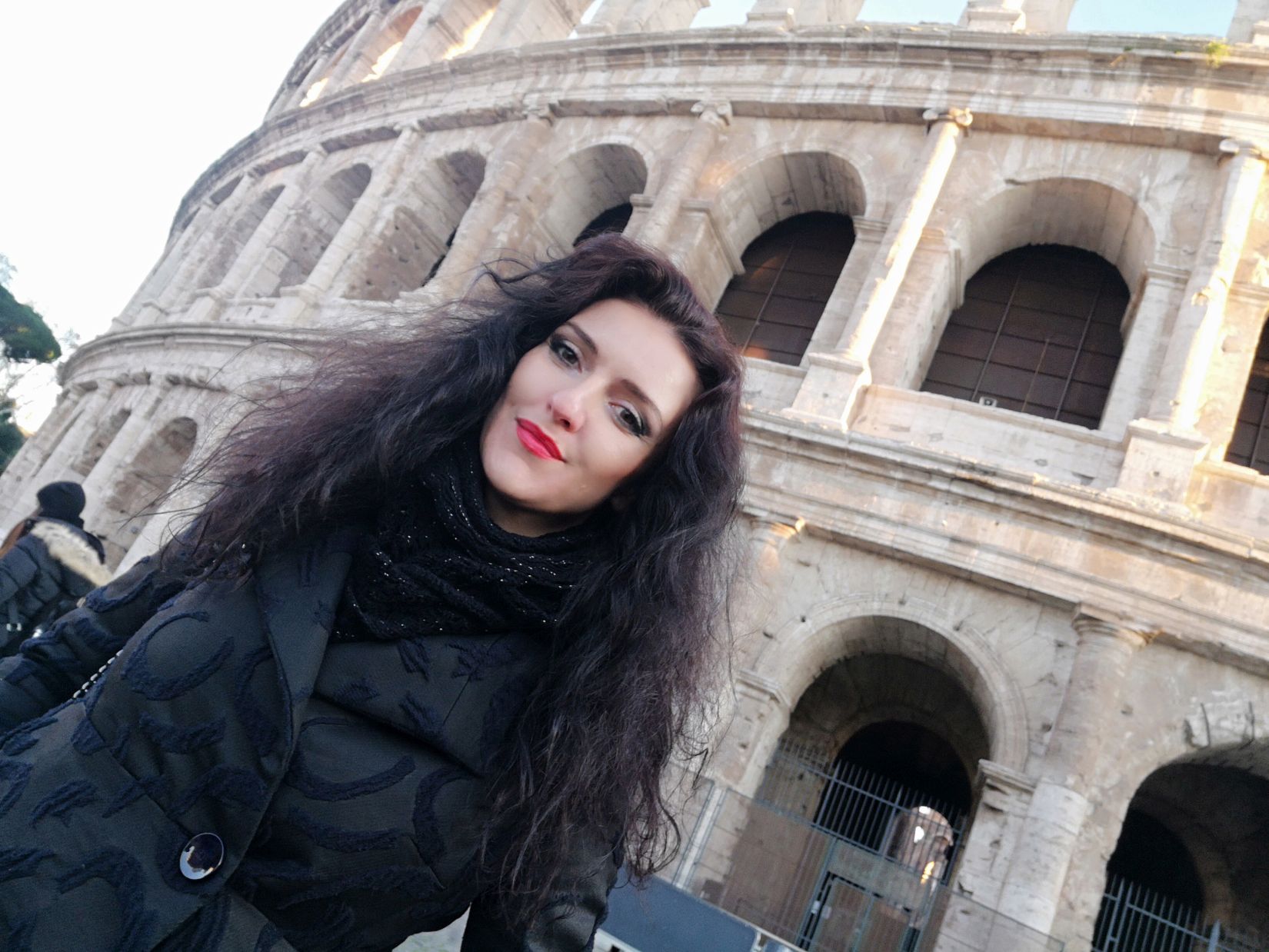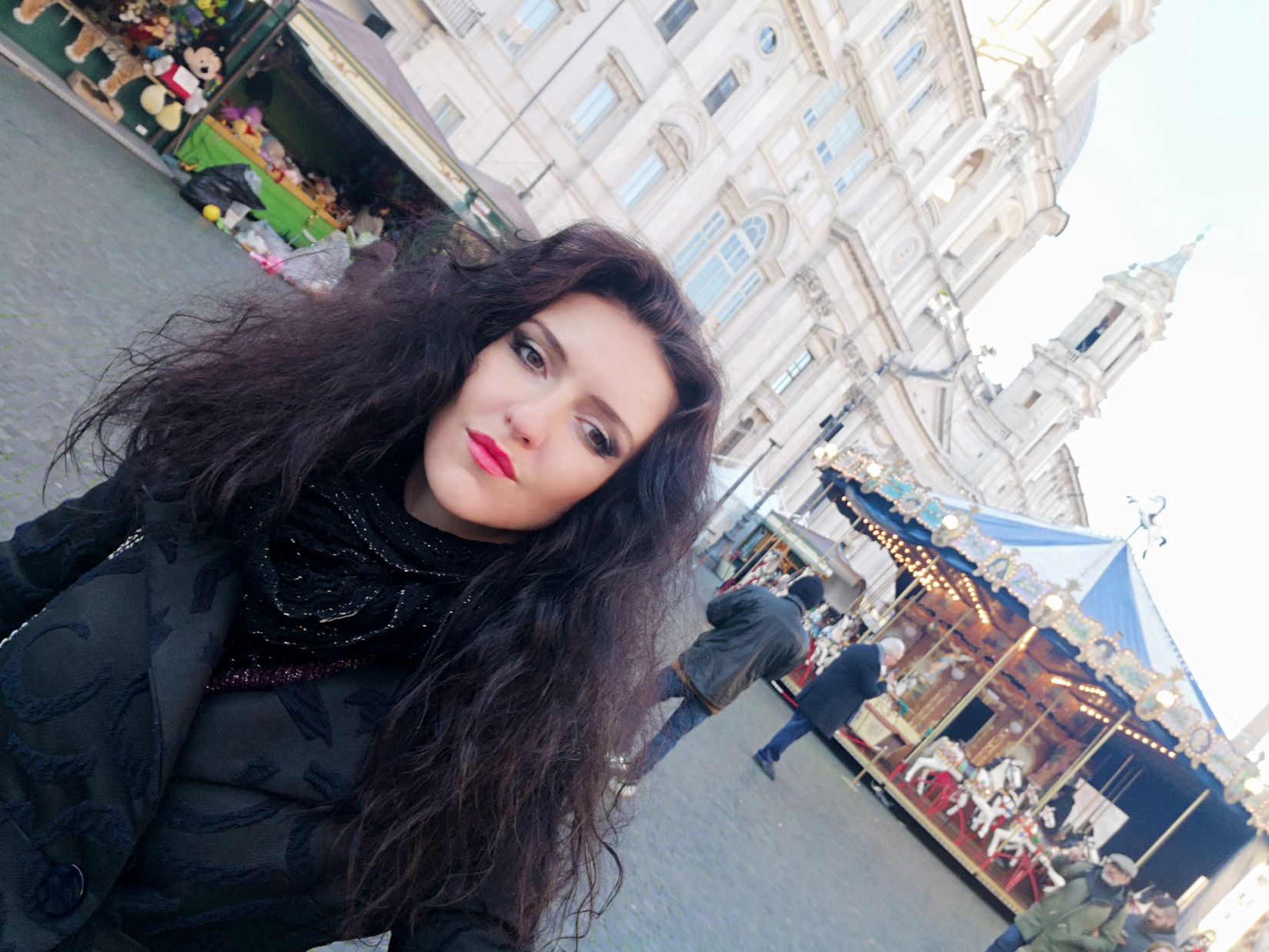 Výraznejší look docielený viacerými ťahmi penového štetca, či najlepšie prstom, ako to zvyknem robiť ja a v prípade nočného make-upu možno tiene zvýrazniť keď ich aplikujete na vlhko.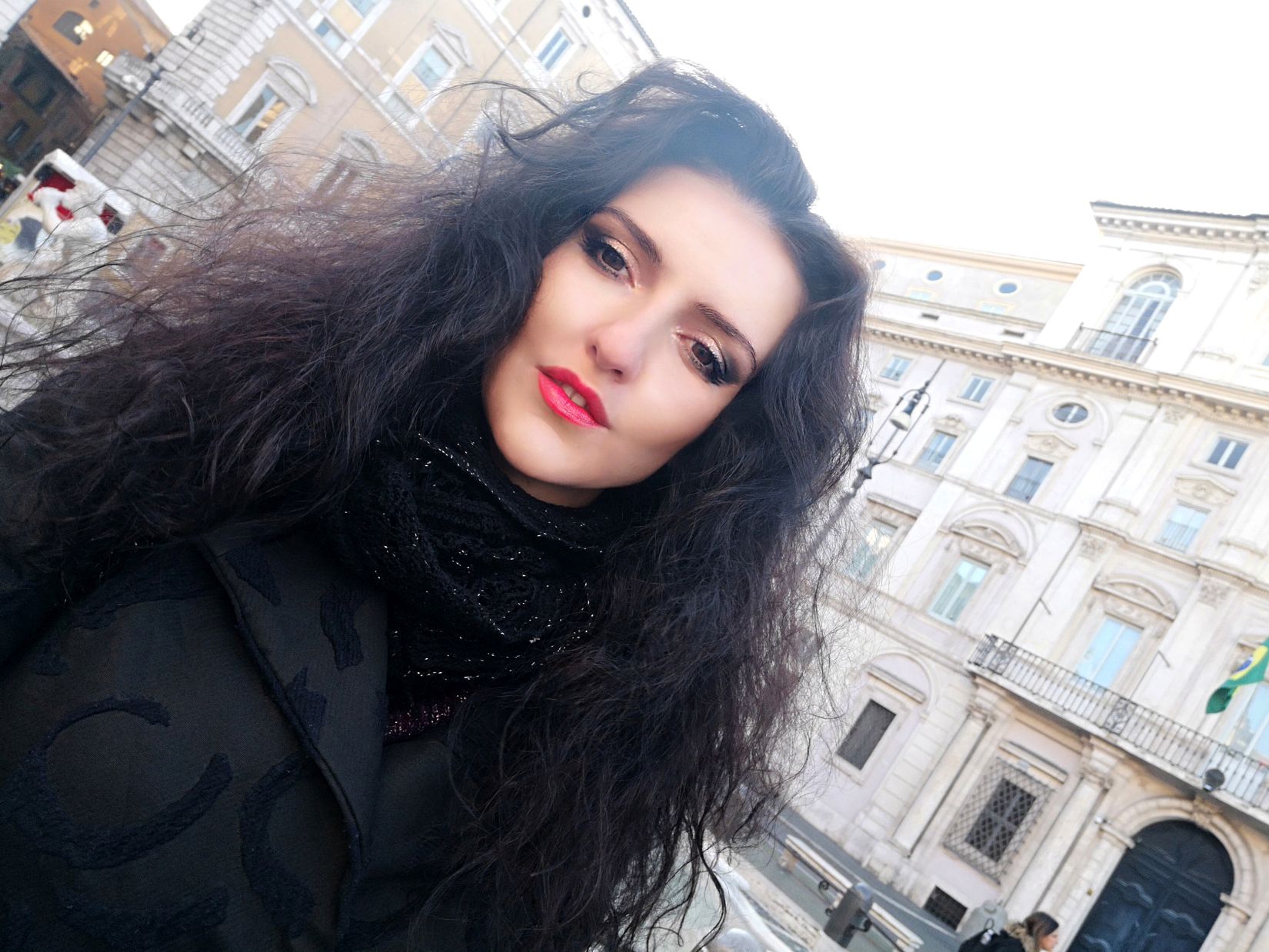 Na pohyblivom očnom viečku je v tomto prípade zvolený jemnejší naturálny tieň telovej farby značky Kiko, odtieň Infinity. Linky vediem dvoma smermi na spodnom viečku rovnú otvárajúcu široké veľké oči dokorán na vrchnom viečku ako romantický chvostík smerom k okraju obočia. Do vnútorného kútika oka možno aplikovať strieborný, perleťový tieň alebo highlighter ako bodku jednoducho prstom, ktorá rozjasní váš pohľad. Rovnako aj v časti pod oblúk obočia.