Najžiarivejšie vianočné stromčeky európskych metropol – symbol vianočných sviatkov, časť II.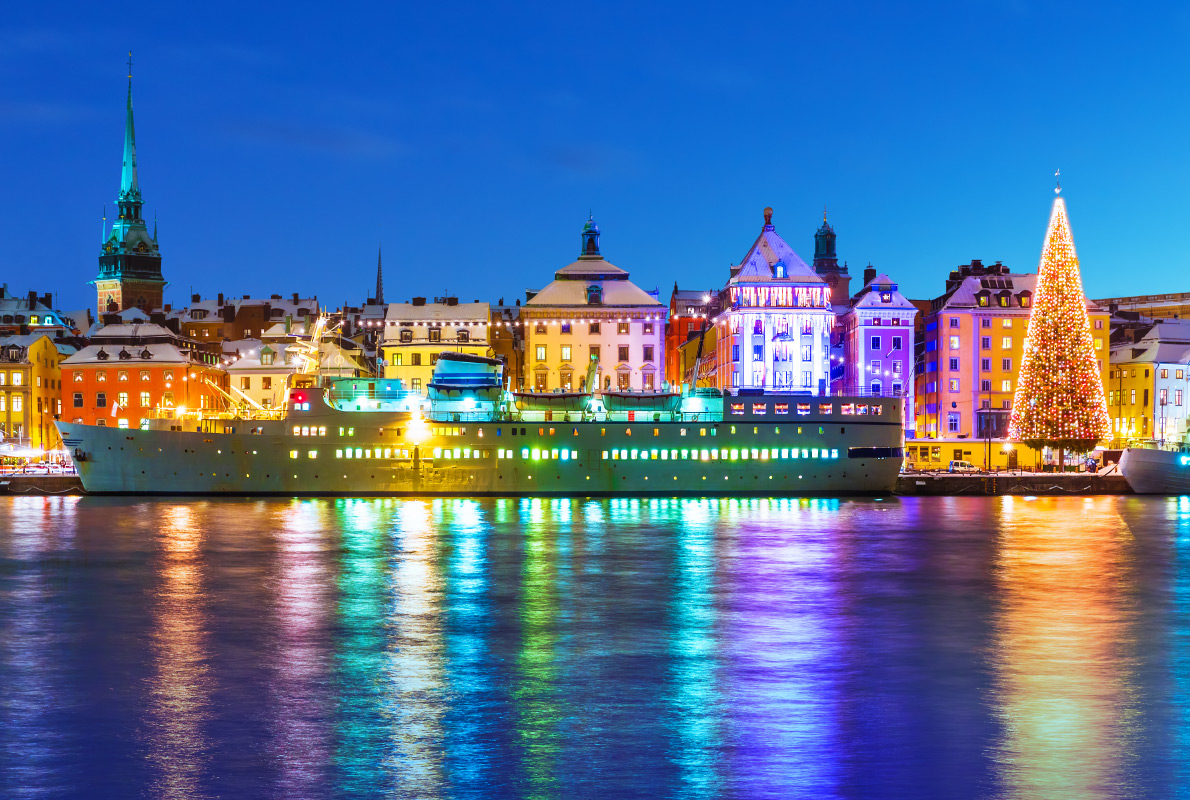 Vianočné stromčeky v hlavných mestách symbolizujú na celom svete vianočné sviatky so svojimi betlehemami, vareným vínom, pečivom a trhmi. Či už ste sa rozhodli osláviť Vianoce v Nemecku, Francúzsku, Rakúsku, Spojenom kráľovstve, Belgicku, Poľsku, Švajčiarsku, Španielsku, Taliansku alebo kdekoľvek inde v Európe, nenechajte si ujsť túto príležitosť a objavte najžiarivejšie vianočné stromčeky v Európe.
Každé mesto je hrdé na svoj vianočný stromček a pre obyvateľov a návštevníkov chystá spolu s ním každoročnú vianočnú atmosféru. Celosvetová pandemická situácia však spôsobila, že mnohé vianočné trhy tradične spojené s hromadnou oslavou vianočnej atmosféry sa ani tento rok nekonali, no stále môžeme obdivovať vianočné stromčeky európskych metropol.
FRANKFURT – NEMECKO
Nemecko je európska krajina, ktorú by ste určite mali navštíviť, ak túžite po nádhernej vianočnej atmosfére. Tradícia vianočných trhov sa zrodila v Nemecku. Tradičný vianočný stromček vo Frankfurte je situovaný na námestí Römerberg v historickom centre.
TALLINN – ESTÓNSKO
Sneh je na Vianoce v Estónsku zaručený. Tallinský vianočný trh je jedným z najznámejších vianočných trhov v regióne. Najznámejší estónsky vianočný stromček obklopený malými snežnými chatrčami, ktoré predávajú jedlo, nápoje a remeslá, je k videniu od 19. novembra 2021 do 2. januára 2022.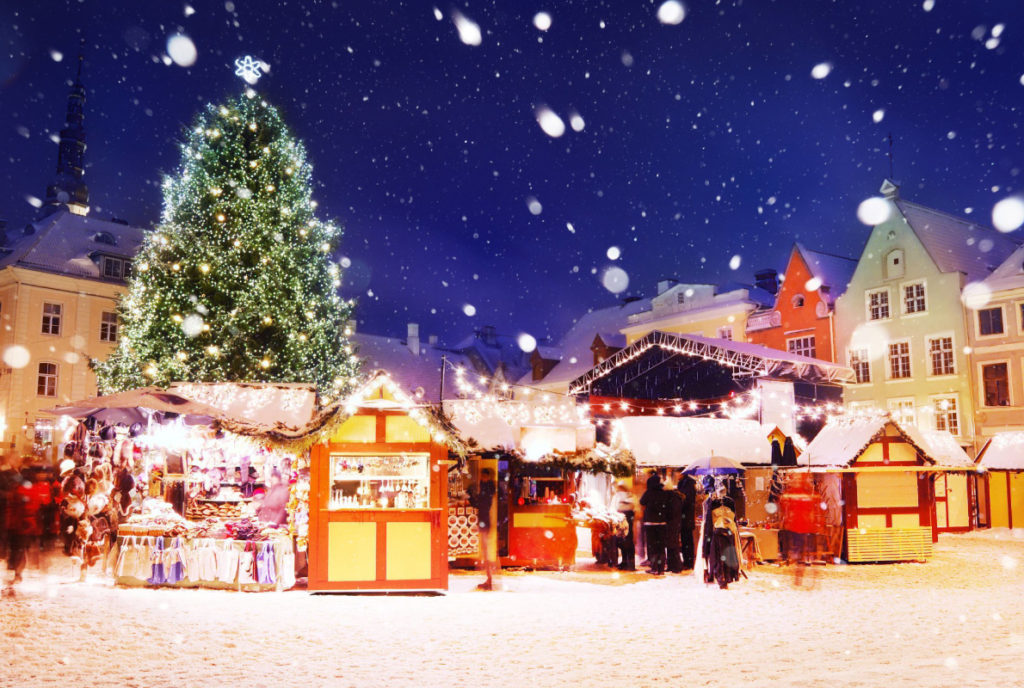 YORK – ANGLICKO
Nasajte na Vianoce stredoveké čaro Yorku. Vzduch je naplnený vôňami korenistého vareného vína a lahodného jedla, vďaka čomu sú Vianoce v Yorku v túto sezónu čarovným rozprávkovým miestom. Nabažiť sa vianočnej atmosféry môžete pri pokojnej prechádzke po St. Nicholas Fair, objavovaním skvelých produktov Yorkshire od remeselníkov a výrobcov predstavených v Made in Yorkshire Yuletide Village. Na potulky sa môžete vydať aj medzi mnohými alpskými chatami na Parliament Street.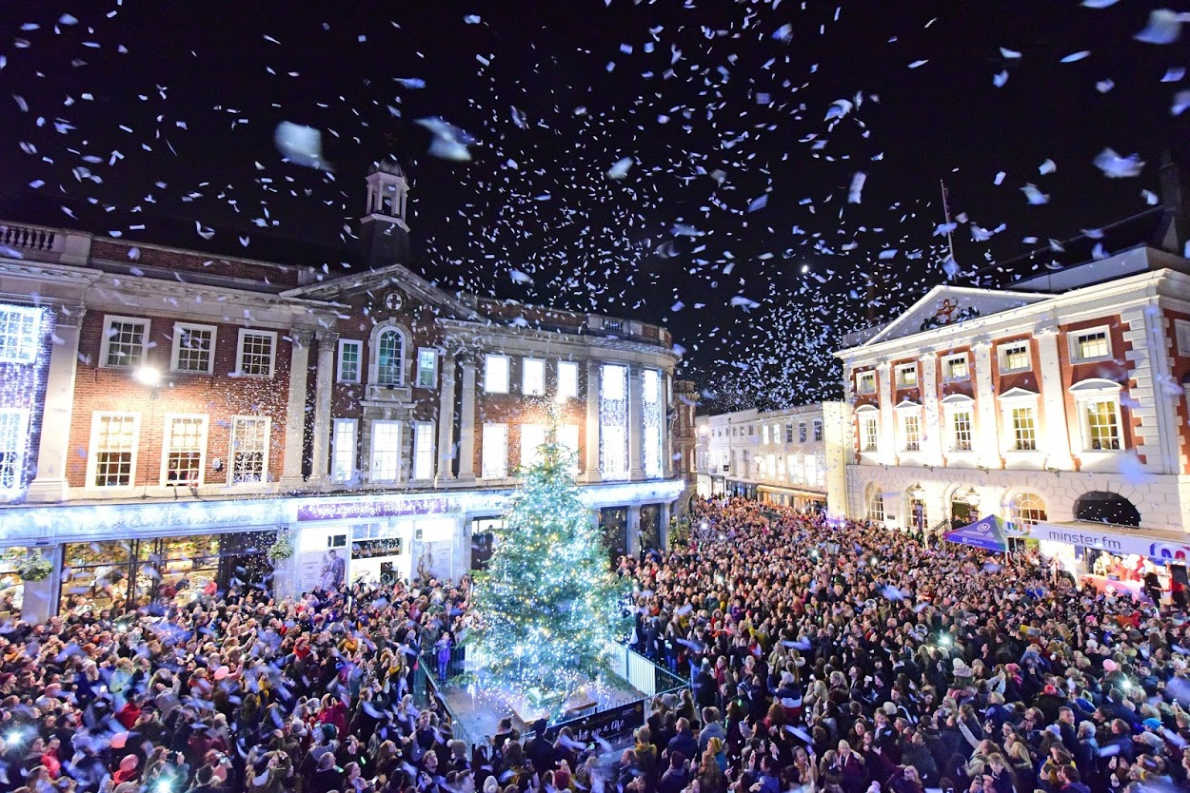 STOCKHOLM – ŠVÉDSKO
Štokholm vyzerá na Vianoce ešte krajšie! Krásnu prechádzku zažijete po historických uličkách starého centra mesta, ktoré vás zláka jeho sladkou atmosférou, tradičným vianočným trhom, nápojom glögg a zázvorovým chlebom.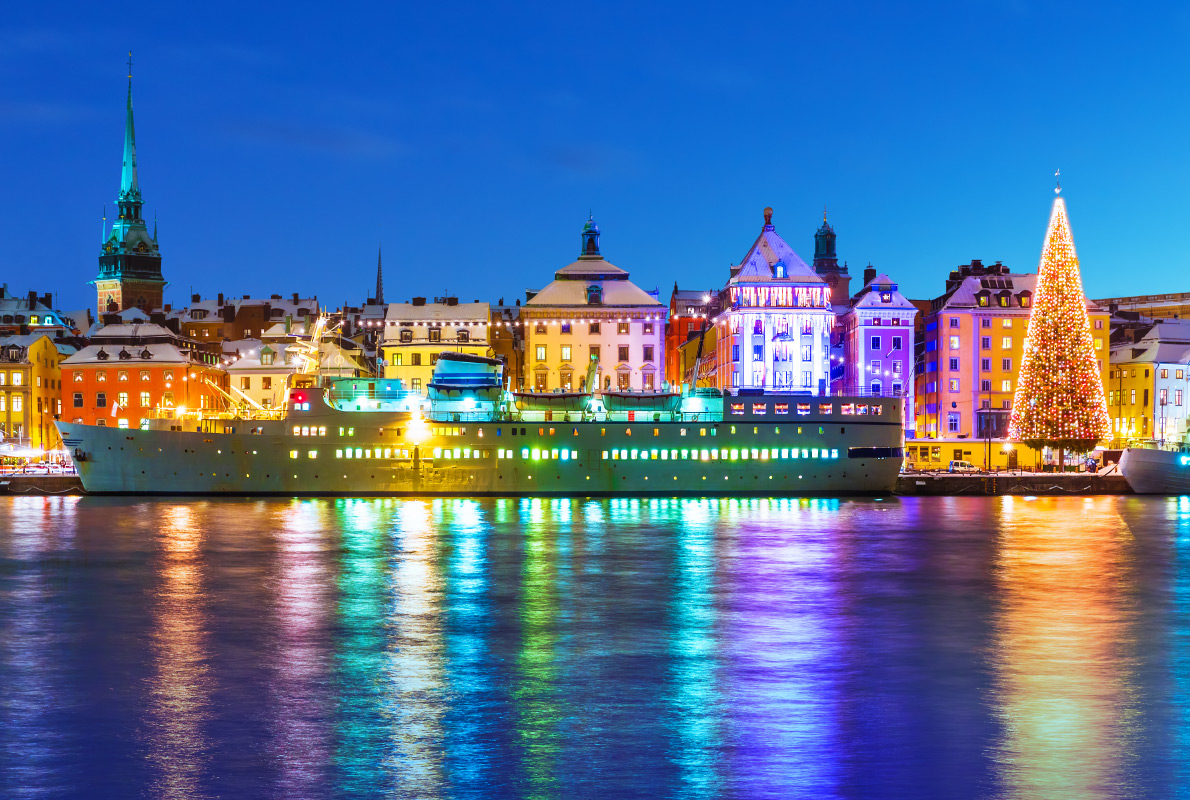 PARÍŽ – FRANCÚZSKO
Paríž je povinnou destináciou pre milovníkov Vianoc. Tak ako v Londýne, aj v uliciach Paríža vládne v čase Vianoc sladká atmosféra. Každý rok obchody všetkého druhu súperia vo vynaliezavosti, aby zákazníkovi ponúkli tie najlepšie dekorácie a najkrajšie výklady. Ak chcete byť ohromení, rozhodne navštívte Galeries Lafayette a oslnivo nádherný vianočný stromček! Dopriať si môžete aj výlet – nočnú plavbu v Paríži.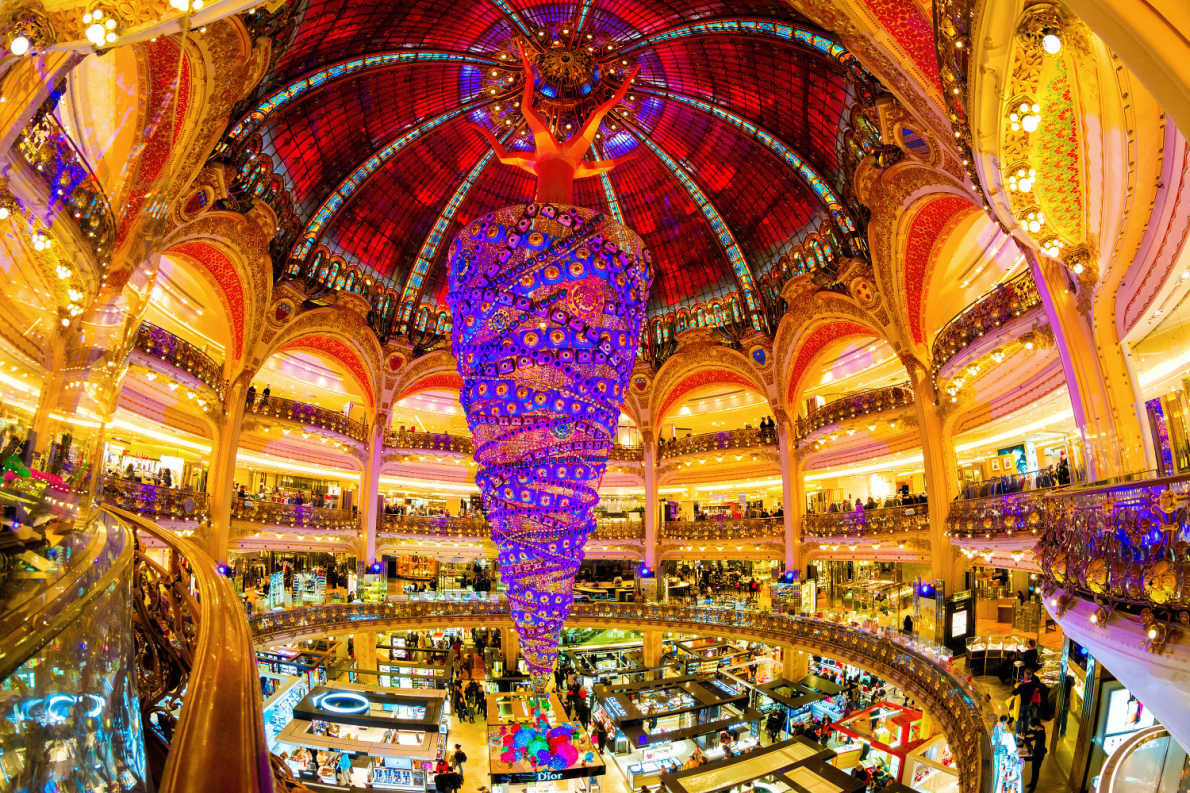 AMSTERDAM – HOLANDSKO
Hlavné mesto Holandska je destináciou, ktorá osloví každého. Máte radi nakupovanie, veľké značky, ale aj svojrázne a trendy nezávislé obchody? Potom je Amsterdam práve je pre vás. Milujete zdravé jedlo, ste vegáni a pohybujete sa len na bicykli? Tak isto musíte navštíviť práve Amsterdam. Ak sa vám tiež páčia tie najkrajšie vianočné svetlá, trhy a stromčeky v Európe, potom je toto mesto tiež magickou destináciou, ktorú stojí za to vidieť aj v čase Vianoc.
Hlavné mesto je tiež počas vianočného obdobia zelené a ekologické – vianočný stromček pochádza z neďalekého "zodpovedného" lesa (nemecké Ardeny) a od polovice decembra je osvetlený energeticky úspornými LED diódami. V zime sa v Amsterdame konajú rôzne originálne vianočné trhy, ako napríklad Funky Xmas Markets, vintage vianočné trhy a ekologické vianočné trhy.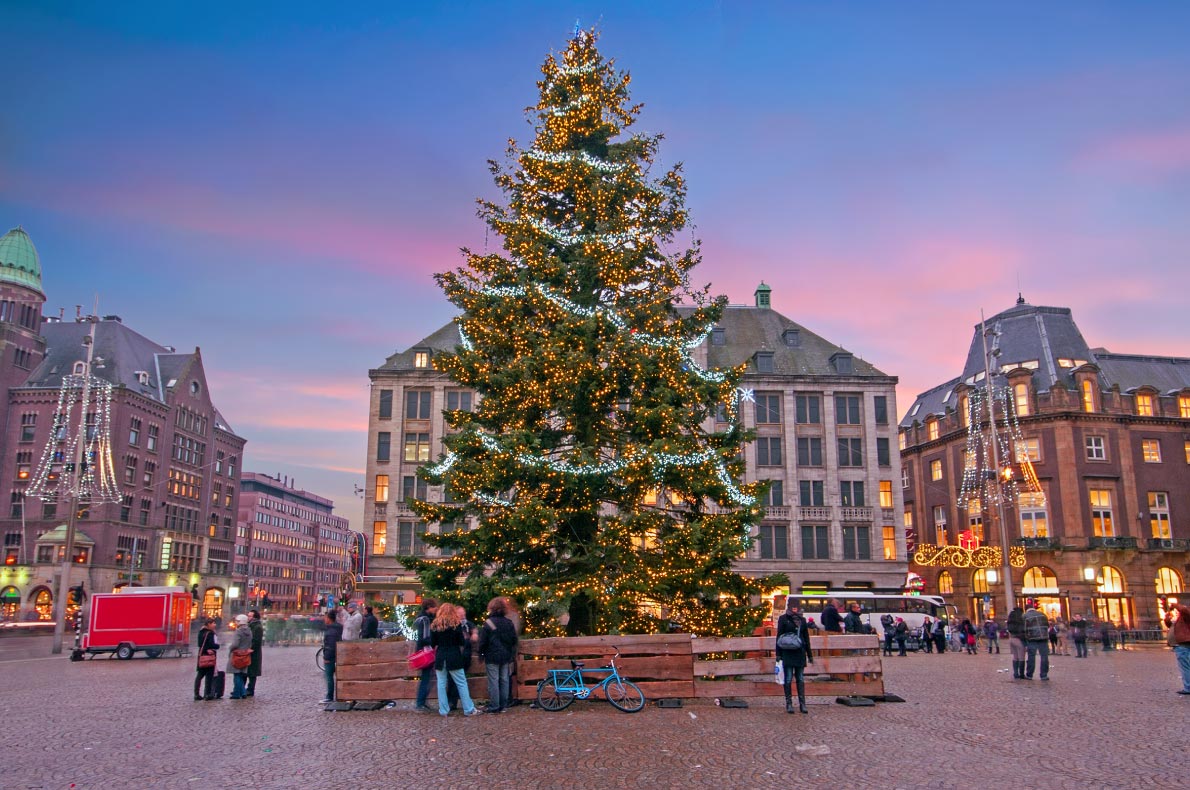 Hoci mesto nepatrí medzi najlepšie vianočné destinácie v Holandsku, ako je Maastricht alebo Valkenburg (ktoré je na Vianoce oslnivé !), Amsterdam je dobrou voľbou pre tých, ktorí hľadajú nákupy a romantickú prechádzku mestom v útulnej atmosfére. Osvetlenie vianočného stromčeka na Námestí Dam zostáva vrcholom vianočného času v Amsterdame. Koledníci, hudobné vystúpenia, ale aj sezónne jedlá a nápoje odštartujú v Amsterdame tradične oslavy začiatku roka.
HAMBURG – NEMECKO
Rovnako ako Berlín, aj mesto Hamburg je na Vianoce naozaj čarovné a na rôznych ikonických miestach v meste sa koná niekoľko vianočných trhov. Známy a obľúbený je Vianočný trh na radnici Hamburg City Hall.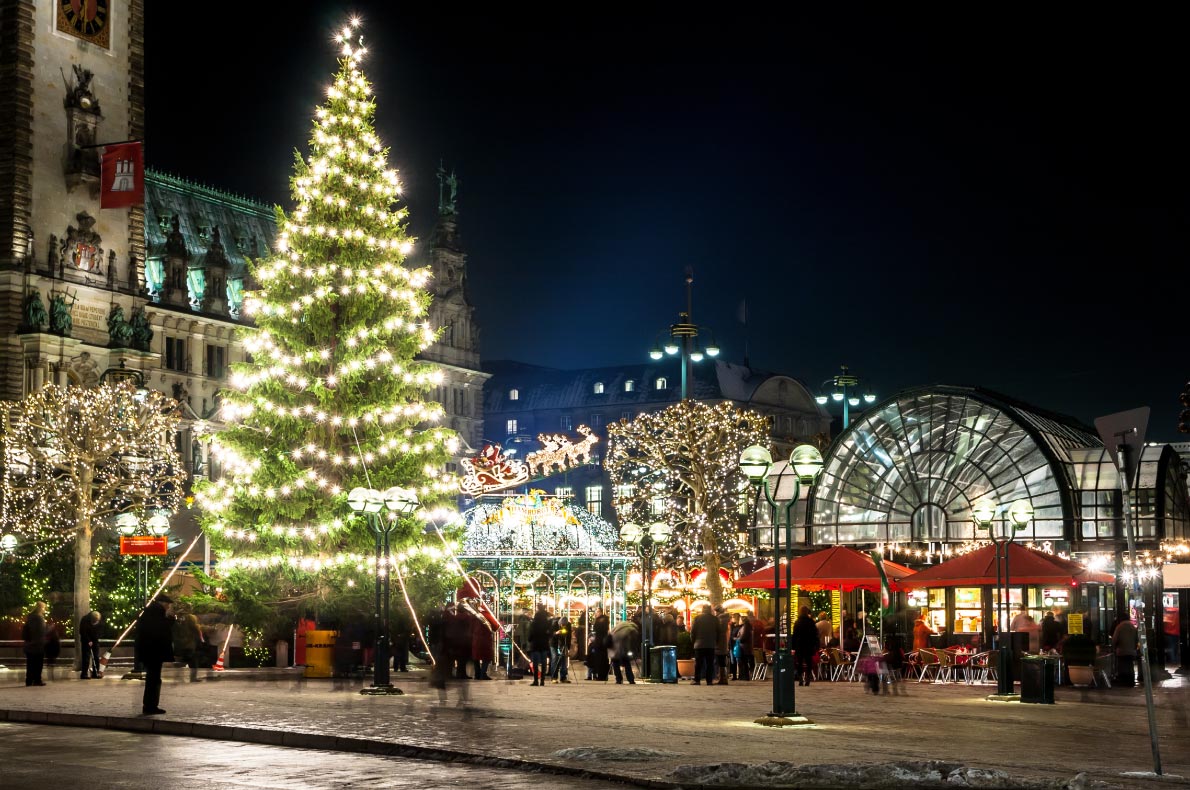 LONDÝN – VEĽKÁ BRITÁNIA
Mesto Londýn sa stáva na Vianoce kráľovnou. Londýn je spolu so Štrasburgom, Viedňou a Budapešťou úžasnou destináciou, ktorú v čase Vianoc stojí rozhodne za to vidieť. Mnohí by si mysleli, že najkrajší vianočný stromček v Londýne bude zaiste na Trafalgar Square, no iní ich vyvedú z omylu milujúc ten v Covent Garden alebo na trhu Leadenhall.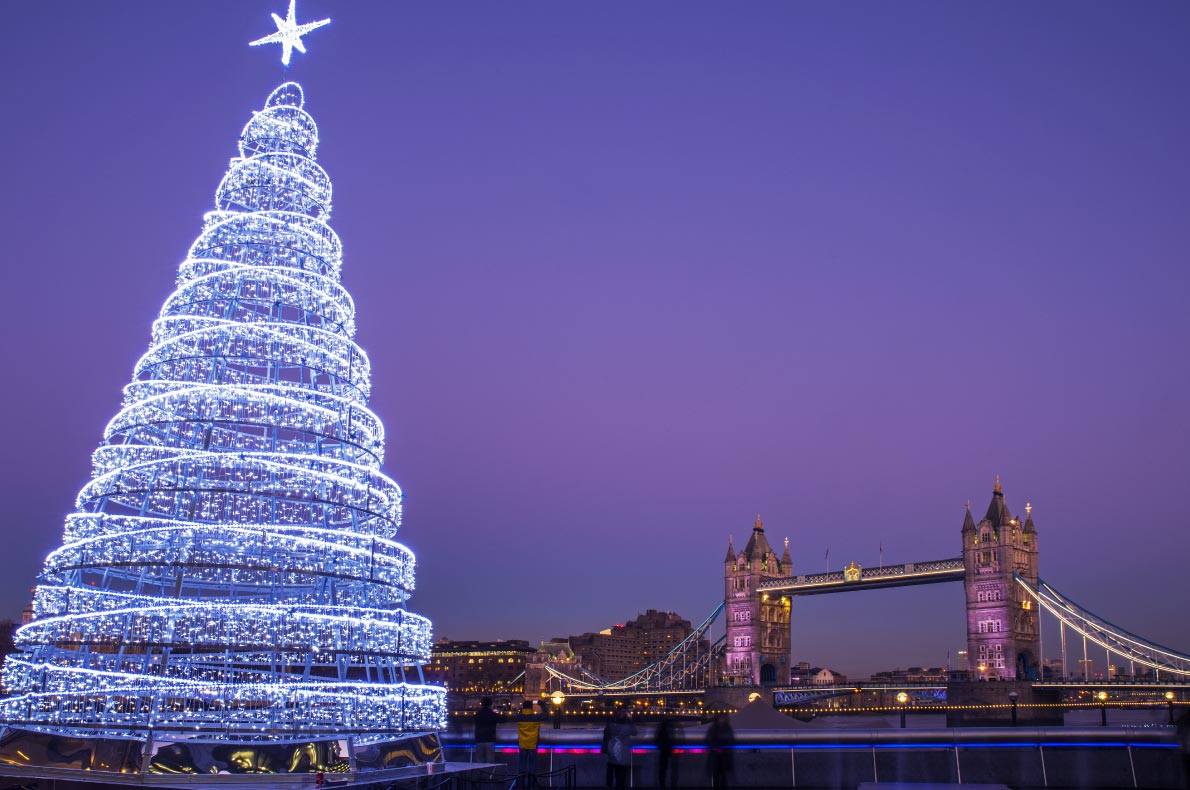 Trafalgarský vianočný stromček je historicky najvyšší v Spojenom kráľovstve. Od roku 1947 ho mestu Londýn ponúka Nórsko.
Menší ako ten na Trafalgarskom námestí, je vianočný stromček postavený v dokoch pri Temži , úchvatný najmä pre nádherný výhľad na najznámejšie miesta v Londýne, ako je Big Ben, Tower Bridge, London Eye, The Shard.
MONTE CARLO – MONAKO
Najelegantnejší a najpôvabnejší vianočný stromček v Európe je určite v Monaku, v krajine, kde sa kráľovná krásy môže stať ozajstnou kráľovnou. K vianočnej výzdobe patrí aj elegancia a ekologická zodpovednosť. Vianočný stromček sa nachádza na námestí Place du Casino, ktoré každoročne víta grandiózne prostredie. Hotel de Paris, ktorý sa tiež nachádza na tomto námestí, je vyzdobený tisíckami svetiel a celé námestie je vyzdobené iglu, krištáľovými teplovzdušnými balónmi, jednoducho krása ako z rozprávky pre veľkých aj malých.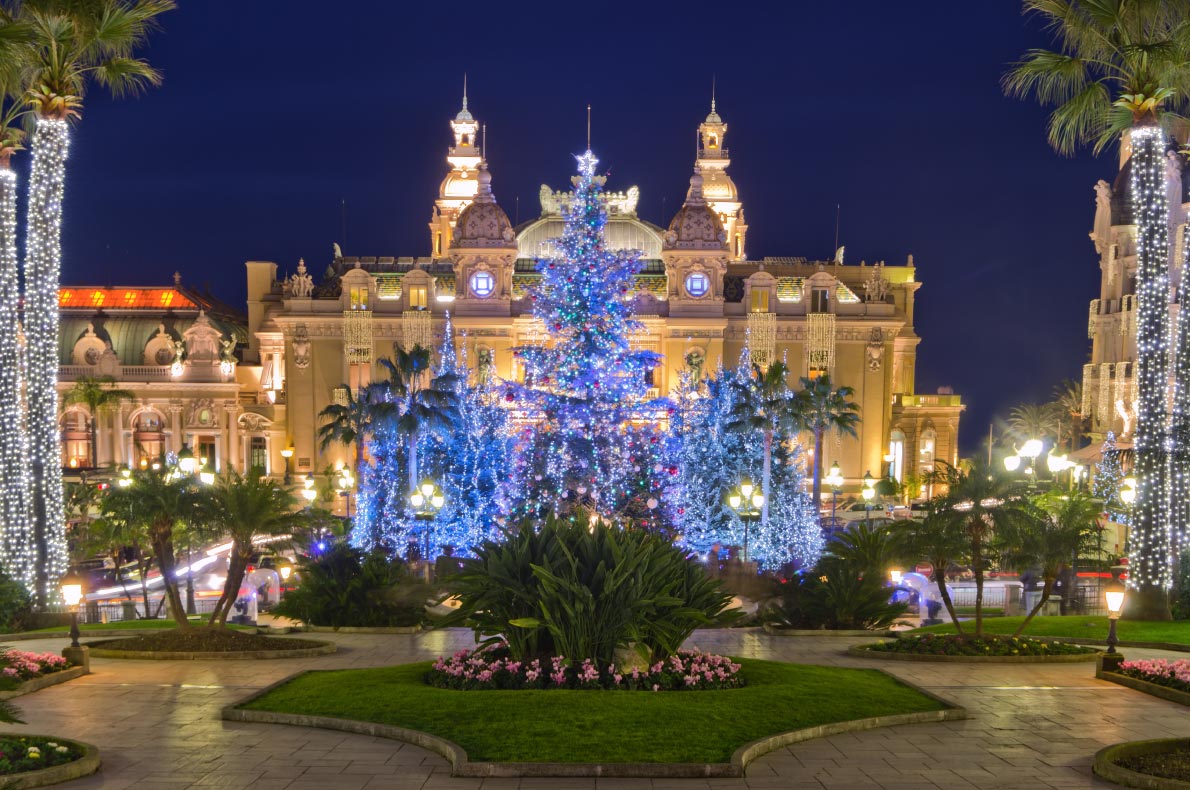 Raňajkovať pri ochutnávaní medu princa Alberta vypestovaného v záhradách jeho paláca je možné len v Monaku. Mesto je hlavnou destináciou pre oslnivú dovolenkovú sezónu. Koncoročné predstavenia, gurmánske jedlá, večery v slávnom kasíne Monte-Carlo – to sú všetky ingrediencie pre výnimočné oslavy konca roka v Monaku.
MNÍCHOV – NEMECKO
Nie je lepšie miesto na oslavu Vianoc ako Bavorsko. V Nemecku sa zrodila tradícia vianočných trhov a celá špecifická vianočná gastronómia ako varené víno alebo aj praclíky, klobásy, krvavničky a všetky tie vianočné dobroty.
Od roku 1977 je vianočný stromček postavený pred radnicou darovaný mestu Mníchov komunitami v Bavorsku a alpských krajinách. Ide o výmenu osvedčených postupov, začo môžu darcovia prísť a predávať svoje miestne špeciality pod vianočným stromčekom v jednej z mnohých chutných minichatiek mníchovského vianočného trhu.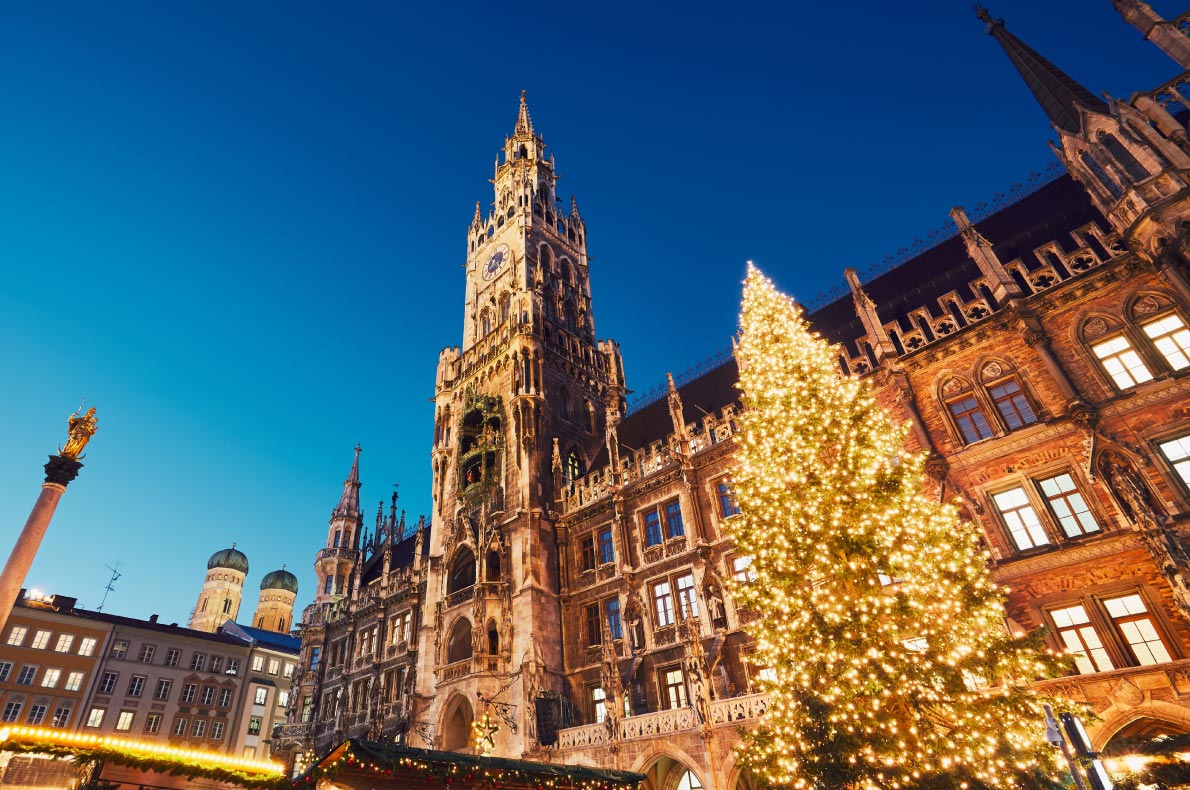 Vianočný stromček je inštalovaný koncom novembra a osvetlený v deň otvorenia vianočného trhu, pričom trvá až do 6. januára (deň Zjavenia Pána). Stromček má aj druhý život. Jeho kmeň sa tradične používa ako "máj", veľký stožiar, na ktorom sú zavesené stuhy a ktorý sa vztyčuje na oslavu lístia (návrat lístia na stromy a oslava slnečných dní).
WROCLAW – POĽSKO
Ak sú Krakov a Varšava obľúbenými destináciami na mestskú dovolenku v Poľsku, Wroclaw je ideálnou destináciou na vianočný útek. So svojimi oslnivými dekoráciami a veľkolepým vianočným stromčekom je mesto Wroclaw počas Vianoc ideálnou voľbou. Vianočný stromček sa nachádza na Marketovom námestí Rynek. Užijete si tu remeselné výrobky a gastronómiu z celého sveta – alsaské, turecké a španielske špeciality (napr. Churros), ale samozrejme nechýbajú aj tradičné poľské špeciality.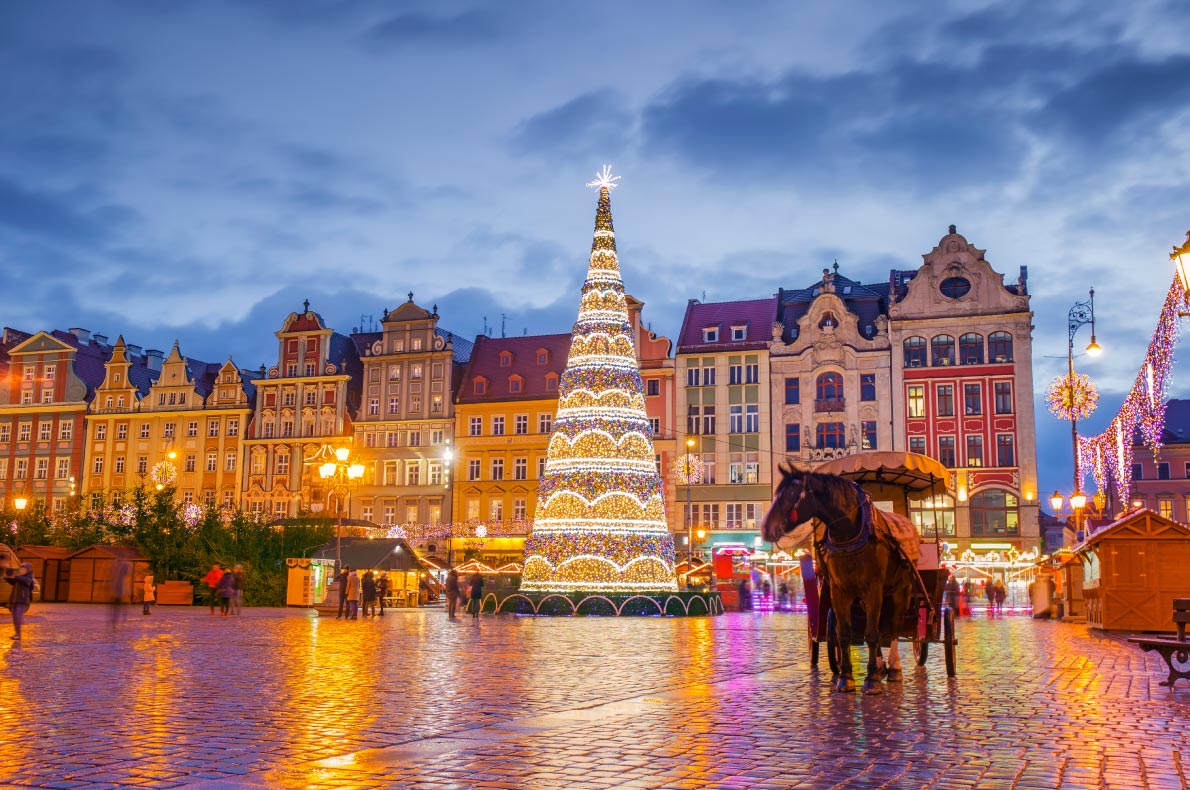 Prvú časť článku na pokračovanie o Najkrajších vianočných stromčekoch v Európe čítajte v histórii na tomto blogu.
obrázky: © pinterest, Shutterstock
Sledujte Facebook stránku: Mya Mirell Fashionista a Instagram: mya_mirell .