New York Fashion Week – prehliadka kolekcií pre sezónu Jeseň/Zima 2022-23, 10. – 16. február 2022, Area, časť I.
10. februára 2022 otvoril svoje brány NewYork Fashion Week venovaný kolekciám Jeseň/Zima 2022-2023, na ktorom sa do 16. februára uskutoční viac ako 50 módnych predstavení vo fyzickom a digitálnom formáte. Vlajku módy vyrobenej v USA vysoko niesli mená ako HervéLeger.
Arzenál popredných predstaviteľov módneho priemyslu predstavil to, čo príde vo veľkom štýle. A hoci je to určite vzrušujúci rok, New York Fashion Week, Jeseň/Zima 2022-23 však vyzeral inak ako minulé roky. Prišli menšie zmeny, menší harmonogram, prísnejšie opatrenia v súvislosti s korona vírusom, ale aj veľké zmeny – mnohí a zvyčajní hlavní hráči tohto týždňa Marc Jacobs, Rodarte, Pyer Moss a Christopher John Rogers sa zaradili medzi tých, ktorí sa túto sezónu neukázali.
Surrealistický znalec Thom Browne sa rozhodol ukázať v tomto roku neskôr. Tom Ford, o ktorom by niektorí tvrdili, že je jednou z dlhoročných ikon NYFW, taktiež svoju show kvôli problémom s produkciou súvisiacou s korona vírusom odložil.
A hoci každý bude chýbať, ich absencia tiež vytvorila priestor pre väčšiu pozornosť novým talentom.
AREA – BECKETT FOGG , PIOTREK PANSZCZYK
Oblasť, ktorú založili v New Yorku dizajnéri Beckett Fogg a Piotrek Panszczyk, je známa tým, že na mólo prináša divadlo a pôvab. Toto oblečenie je všetko, len nie všedné, s kolekciami plnými kryštálov Swarovski a oblečením epických rozmerov na celé dni.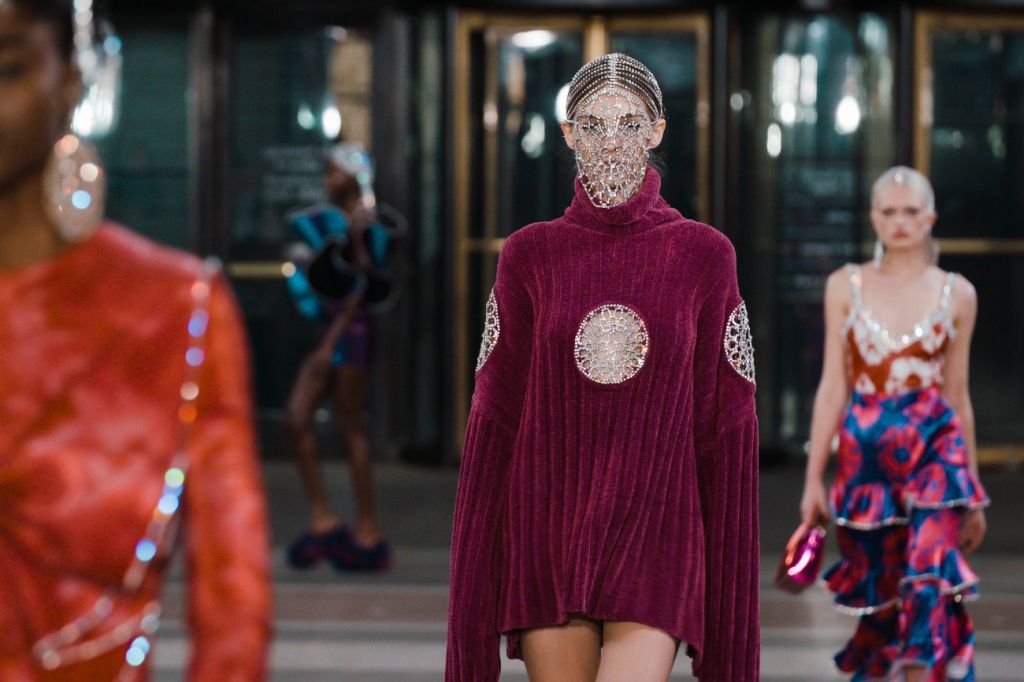 Minulý rok sa ich couture kolekcia (hoci nie oficiálne v couture kalendári New York Fashion Weeku) navždy zapísala do myslí módnych nadšencov pre ich hlasné a dramatické kúsky. Tento rok neočakávame nič iné, len aby neupustili od svojho drive. Už vyše dva roky stagnujúci a trápiaci sa módny priemysel zúfalo potrebuje vzrušenie a tím v značke Area ho určite prinesie.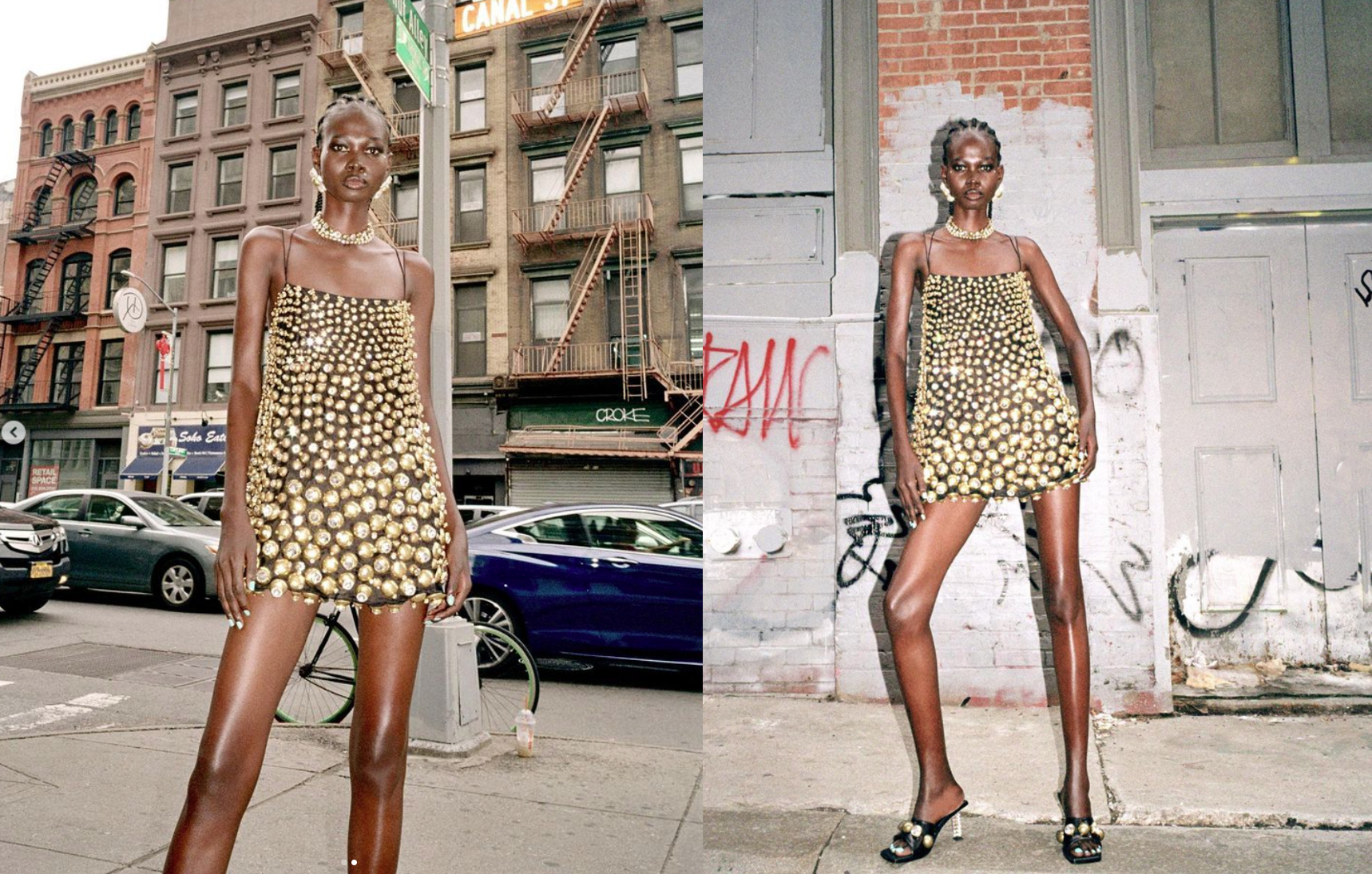 PETER DO
Peter Do, rozvíjajúca sa značka určite vie, ako vytvoriť hype. Napriek tomu, že Do pred publikom predstavil iba jednu kolekciu, už sa stal ťažkou váhou v odvetví a to so svojou jednoduchou farebnou paletou a nadčasovými siluetami ako osviežujúcim čističom podnebia proti zhonu panujúcemu v New Yorku.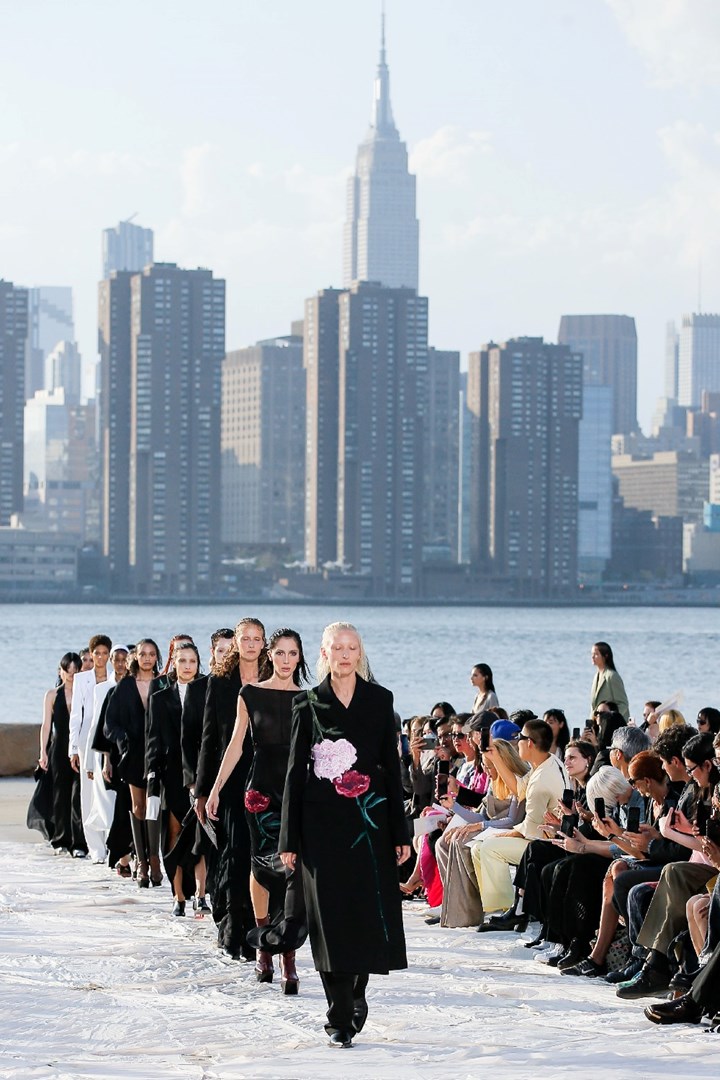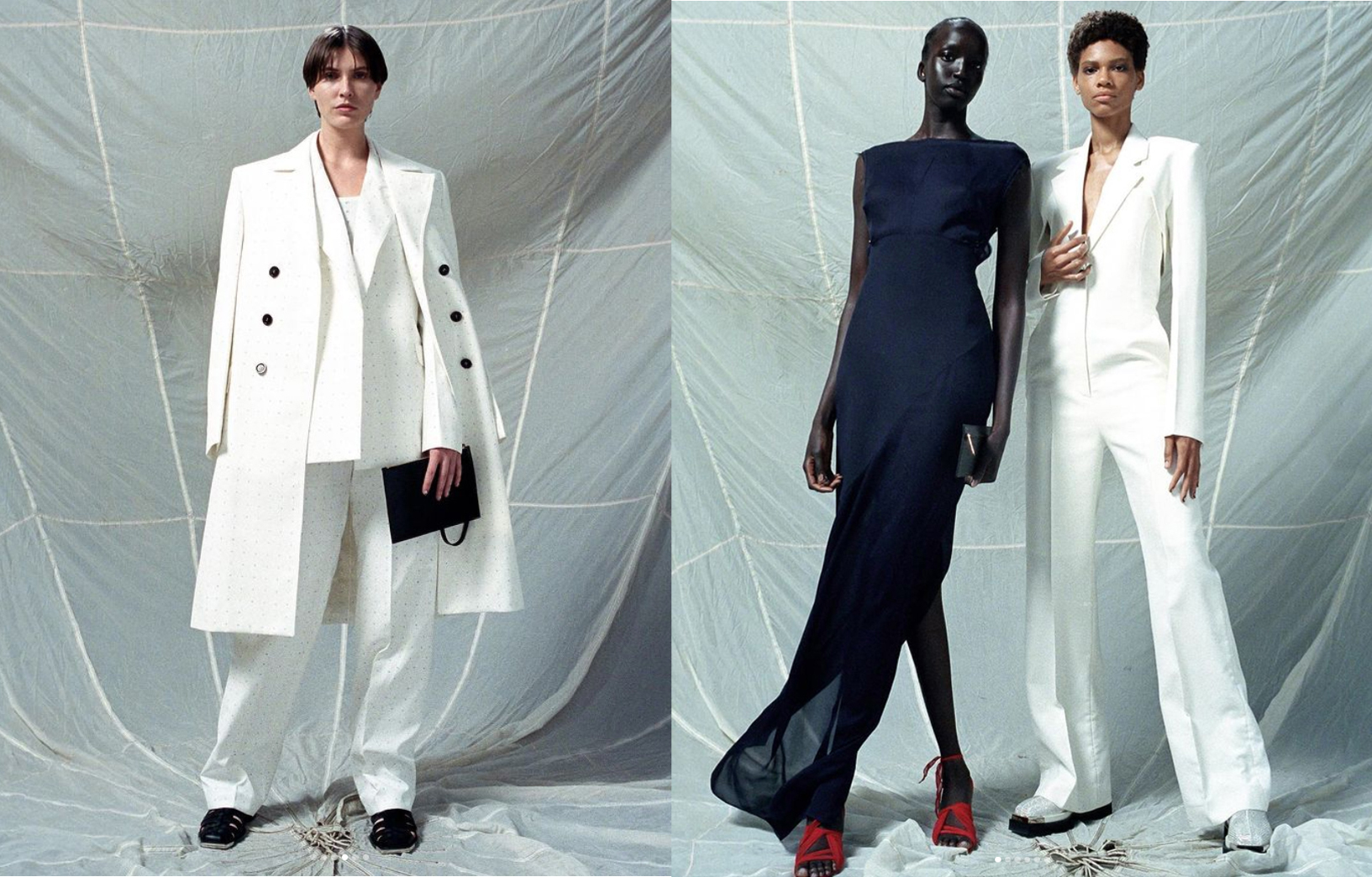 Od svojho vzniku v roku 2018 je Peter Do naďalej značkou, ktorá definuje, ako vyzerá skutočný americký luxus v dnešnom svete. V odevoch je ostré krajčírstvo navrhnuté s jemným architektonickým okom a špičkovými látkami, ktoré sa pýšia pohodlím a dlhou životnosťou. Nositelia sú často ľudia, ktorí nie sú nevyhnutne hluční a výrazní, ale poznajú dobrú látku a zajasajú, keď ju uvidia.
THE BLONDS
Aj keď Phillipe a David Blond rozhodne nie sú v módnom svete nováčikom (v skutočnosti majú takmer dve desaťročia skúseností), ich očarujúce rock-n-rollové súbory , do ktorých naďalej vkladajú dokonalé množstvo fantázie sú na módnych týždňoch žiadúce a tento priemysel ich "žerie". Všetky najväčšie divy Mariah Carrey, Lady Gaga, Beyonce a Nicki, kedy nosili modely značky Blonds.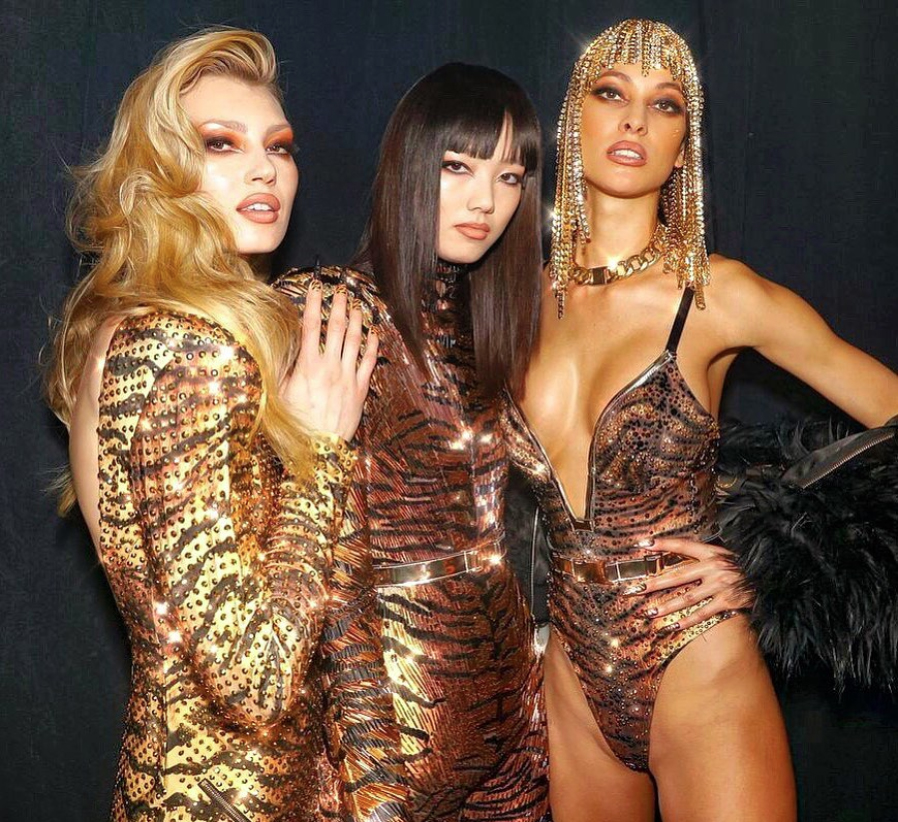 Ostáva len dúfať, že na New York Fashion Weeku, aktuálnom módnom týždni tejto sezóny, The Blonds predvedie kolekciu, ktorá nám pripomenie všetku tú strašnú zábavu vo svete, ktorý sa stále zotavuje z pandémie.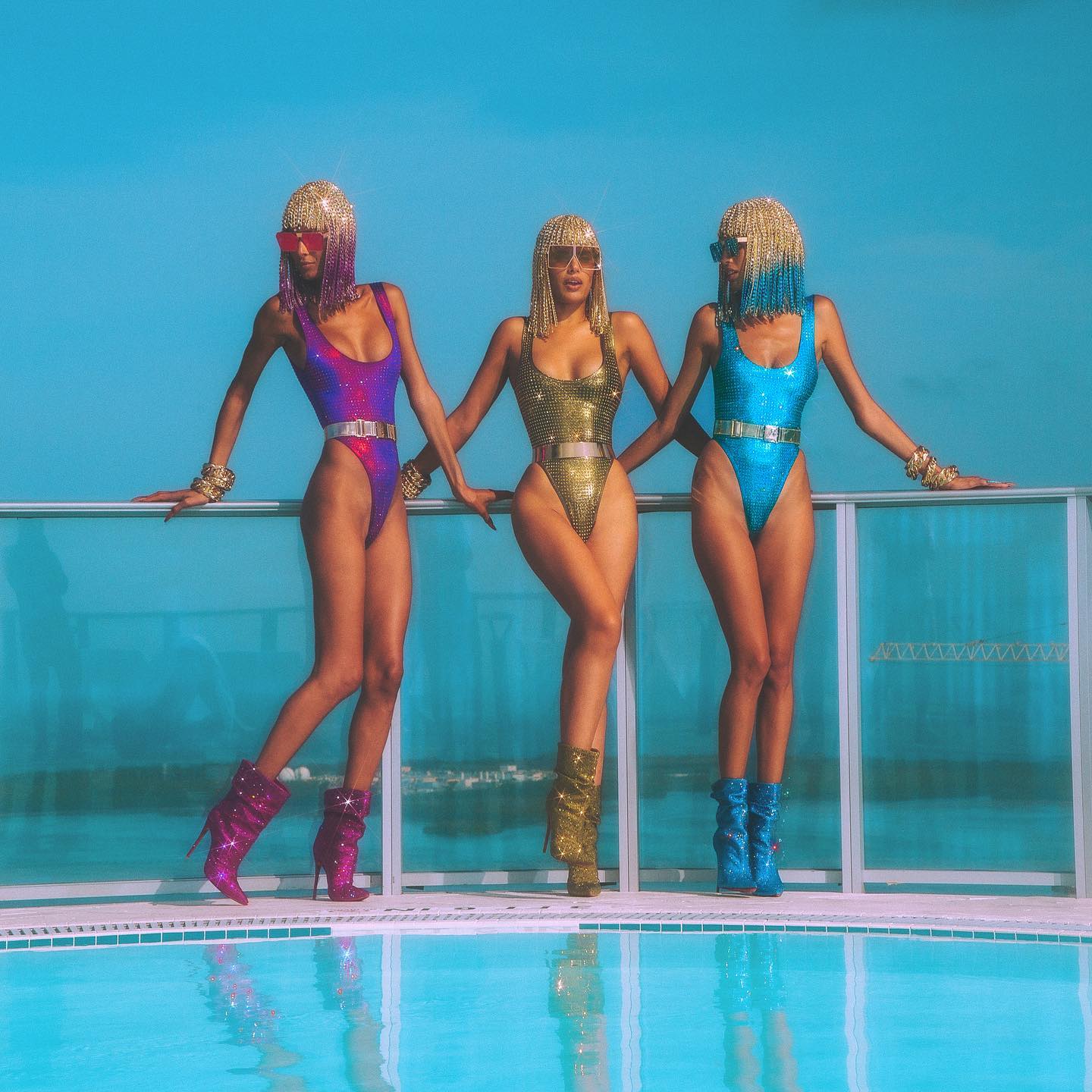 TANYA TAYLOR
Tanya Taylor sa stala predstaviteľkou optimistického a nositeľného kúta módneho priemyslu vďaka svojim odvážnym potlačeným šatám, pestrej palete farieb a konzistentnej veľkosti. V tejto sezóne však experimentuje s temnejšou náladou. Lookbook pre Jeseň/Zimu 2022-23 a sprievodné video boli natočené v bývalom dome abstraktnej impresionistickej maliarky Elaine de Kooningovej v East Hamptone v New Yorku. Po de Kooningovej smrti sa dom zmenil na rezidenciu umelcov. Štúdio s veľkými šikmými oknami bolo vhodným pozadím pre Taylorovej najnovšiu kolekciu, ktorá zahŕňa umeleckejší a komplexnejší pohľad bez obetovania jej podpisov.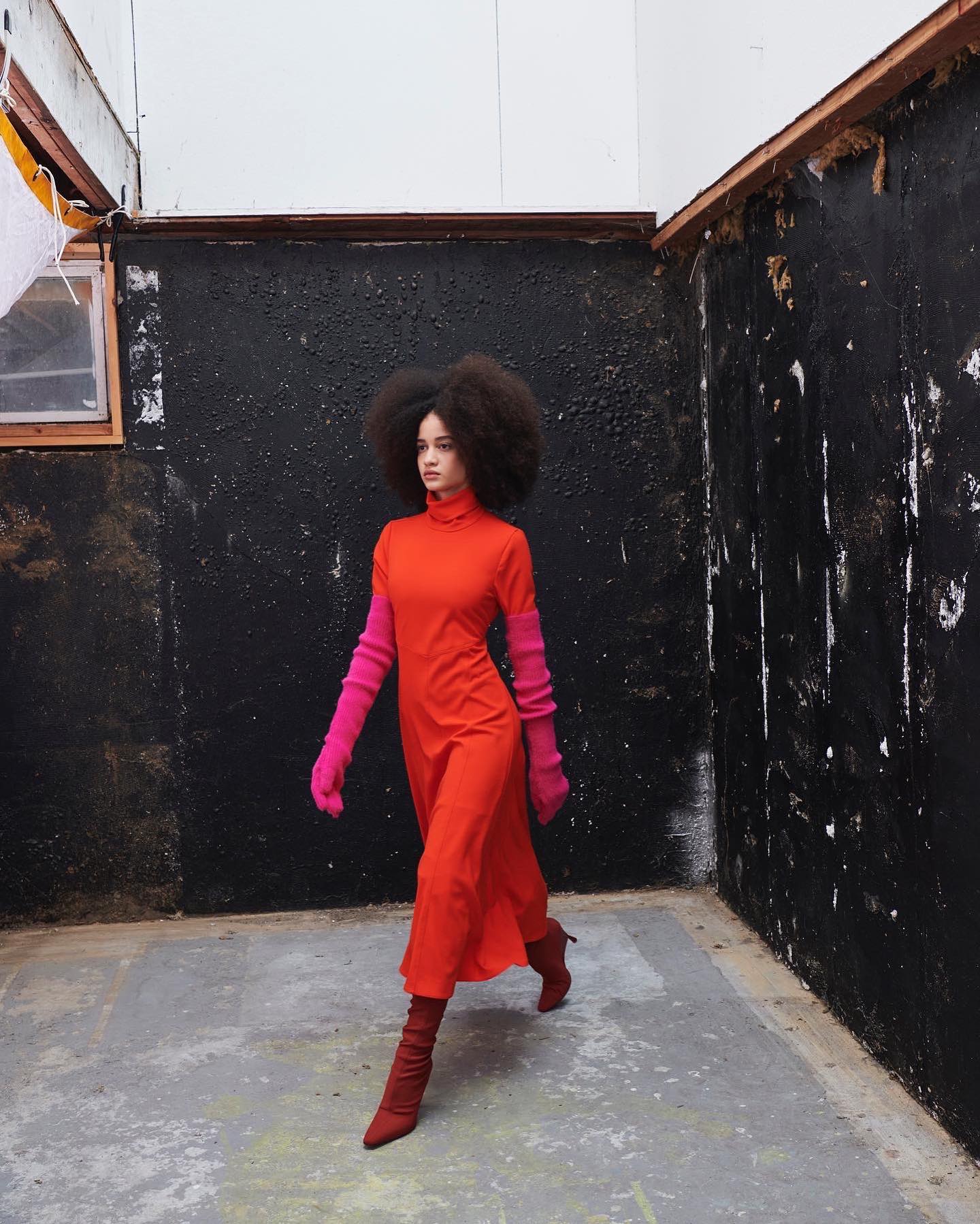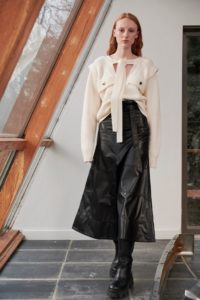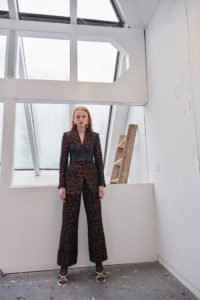 Kolekcia Tanya Taylor – Jeseň/Zima 2022-23 obsahuje množstvo nových látok a siluet a znamená veľký krok vpred. Páperové svetre, široké opasky, balónové rukávy, chlpaté operné rukavice a merino-žakárové ponožky, spolu vytvárajú eklektický, hravý vzhľad. Taylorovej kúsky často stoja samy osebe ako dokonalé šaty pre svadobných hostí alebo ako každodenný kancelársky vzhľad.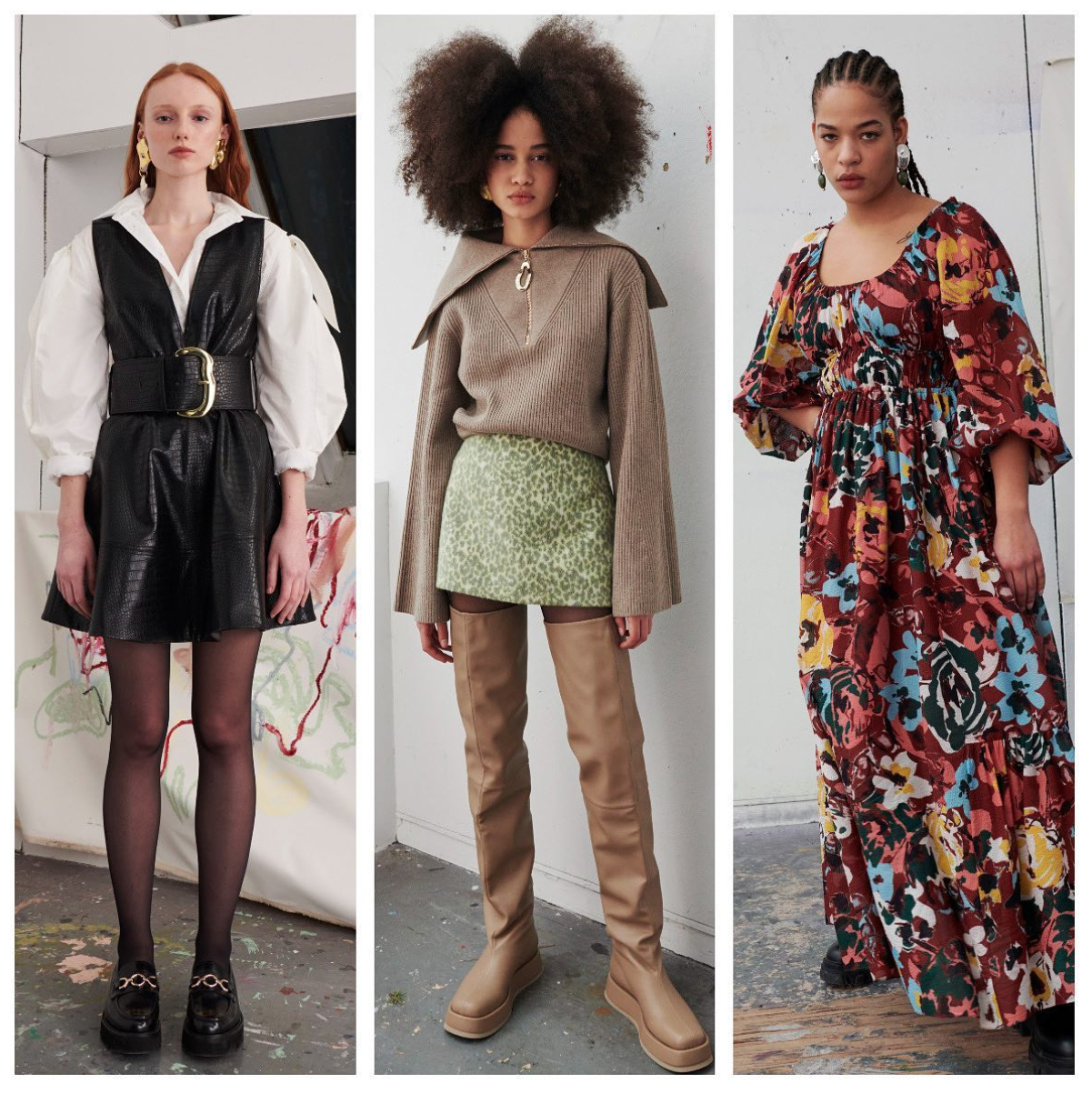 Túto sezónu sa zamerala značka na štýl. Oblečenie, ktoré by si žena Taylor chcela obliecť na New York City Ballet , pozostáva z bielych šiat s padnutým pásom a lemom z bieleho peria, svetra vyšívaného perím uviazaného okolo ramien a čiernobielych kvetinových ponožiek.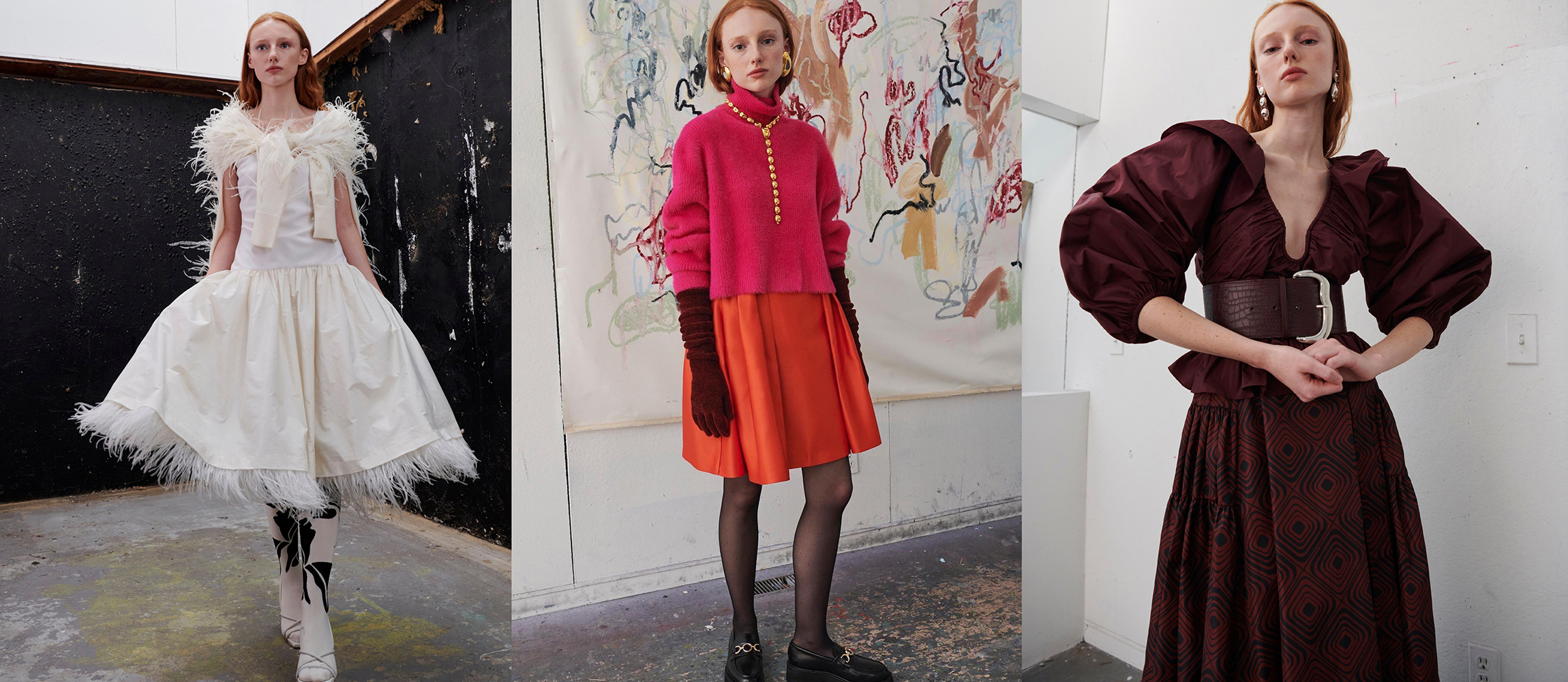 Výstrednou časťou kolekcie je kombinácia oranžovej minisukne áčkového strihu, velúrovo purpurového svetra, bordových operných rukavíc, pančuchových nohavíc a mokasín.
TANNER FLETCHER
Dvojica, ktorú v roku 2020 založili dizajnéri Tanner Richie a Fletcher Kasell, ktorí sú tiež pár, spojili svoje mená a víziu, aby vytvorili kúsky, ktoré nositeľov prenesú do 50. a 60. rokov. Ich kreatívne interpretácie klasických siluet éry sú moderné a reformované, často sú luxusnejšie s hodvábmi, brokádmi a čipkami. Tanner do ich praxe prináša aj svoje dizajnérske pozadie – niektoré z ich diel čerpajú inšpiráciu z eklektických zdrojov, ako napríklad tapety v spálni jeho starej mamy, čo znamená, že pramene štúdia tohto dua vás nikdy nebudú nudiť.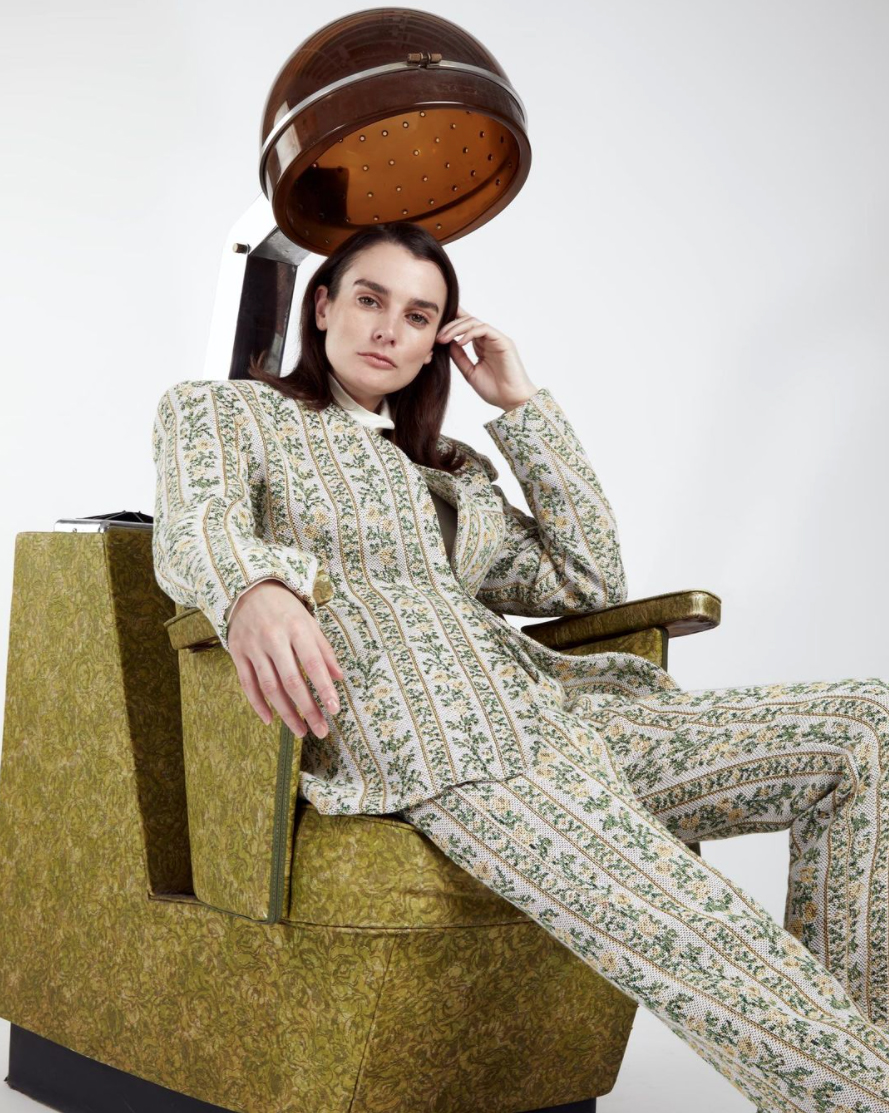 obrázky: © Area, pinterst, Tanner Fletcher, Peter Do, Tanya Taylor, The Blonds
Sledujte Facebook stránku: Mya Mirell Fashionista a Instagram: mya_mirell .