Lady Gaga a jej všetky filmové outfity ako Patrizie Gucci vo filme House of Gucci režiséra Ridleyho Scotta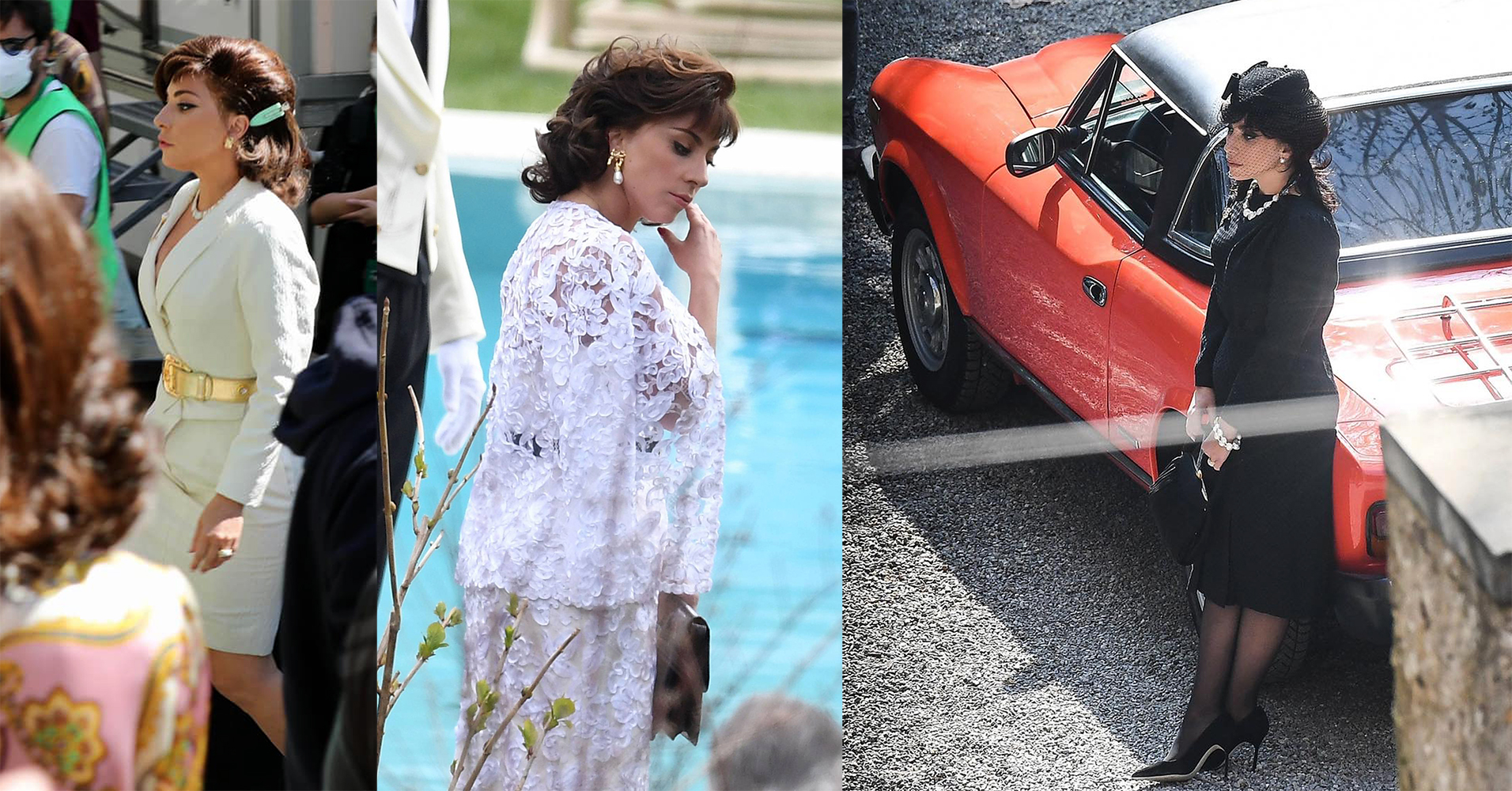 Speváčka Lady Gaga sa vracia na strieborné plátno, tentokrát však nepoužije svoj úžasný hlas a hudobné schopnosti. Zahrá si "čiernu vdovu", Patriziu Gucci, v novom filme House of Gucci režiséra Ridleyho Scotta. Film, ktorý má byť uvedený do života v novembri 2021, je založený na rovnomennom románe House of Gucci. Lady Gaga vo filme vystrieda niekoľko famóznych outfitov, v ktorých sa premení na bohatú Patriziu Gucci, ktoré si môžete pozrieť v závere v priloženej galérii.
Je to senzačný príbeh vraždy, šialenstva, pôvabu a chamtivosti na motívy knihy Sary Gay Fordenovej. Film pojednáva o búrlivej rodinnej módnej dynastii Gucci a vražde vnuka zakladateľa Guccia Gucciho, Maurizia Gucci. Iniciátorkou vraždy dediča florentskej značky sa stala jeho manželka, Patrizia Reggiani, ktorú opustil pre mladšiu ženu, začo bola odsúdená na 29 rokov. Vražda Gucciho bol škandál, ktorý začiatkom 90. rokov otriasol Milánom a jeho vysokou spoločnosťou. Maurizia Gucci (na foto) si vo filme House of Gucci zahrá herec Adam Driver.
foto: Erin Combs, getty images
A práve v Miláne sa po skončení zimnej sezóny Milan Fashion Weeku, koncom februára 2021 začal natáčať tento film. Prefíkanú čiernu vdovu bude stvárňovať drobná speváčka, ktorej blonďavá hriva sa zmenila na tmavohnedú , aby sa čo najviac pripodobnila povestnej Patrizii.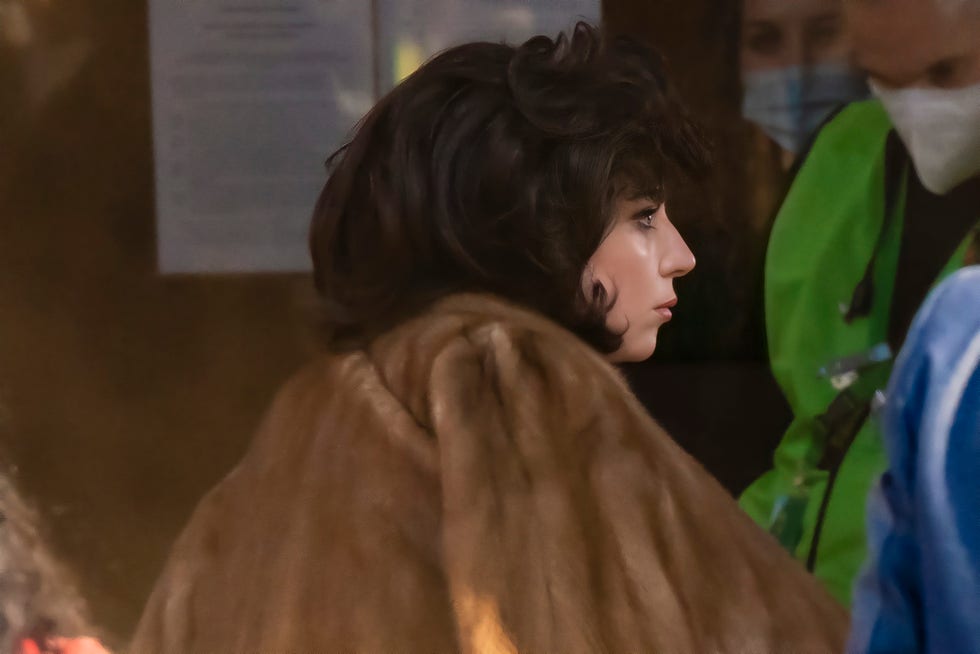 foto: mondatori portfolio, getty images
Lady Gaga spôsobila svojou prítomnosťou v Taliansku rozruch a to nielen v uliciach Milána. Do Talianska pricestovala 25. februára 2021 a svoje prvé dni strávila v Ríme, kde ju obyvatelia mohli vidieť ako dokonalú elegantnú dámu.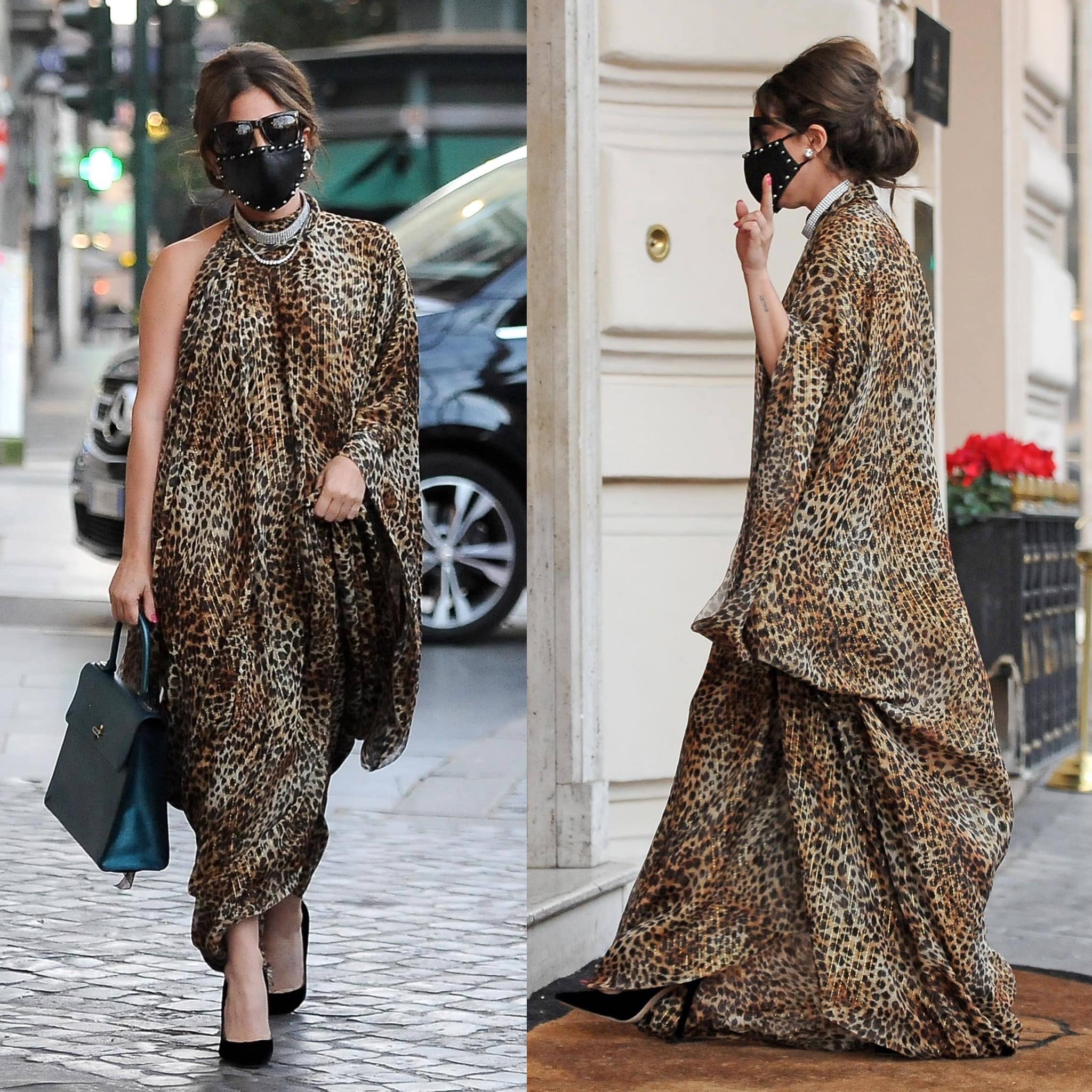 Ubytovala sa na exkluzívnej ulici Via Veneto, ktorá je dejiskom zlatej rímskej éry La Dolce Vita. Podľa správ však hviezda našla podkrovný apartmán s výhľadom priamo na Rímske fórum, v ktorom sa bude počas natáčania v hlavnom meste zdržiavať. Film sa má v Taliansku natáčať do začiatku mája 2021.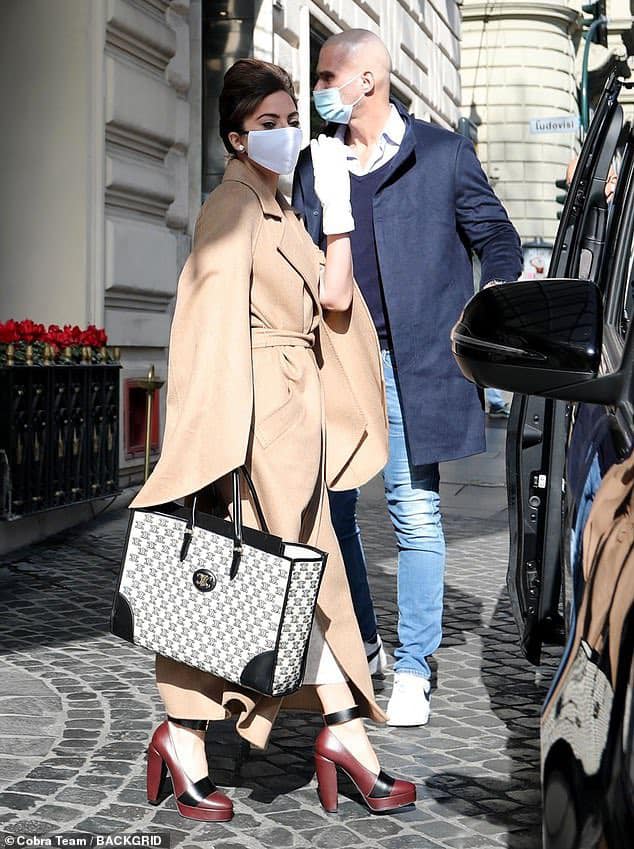 Jeden z elegantných lookov speváčky v uliciach Ríma – biely kostým doplnený čiernym topom, bielym rúškom a štýlovou kabelkou Valentino Garavani roman stud.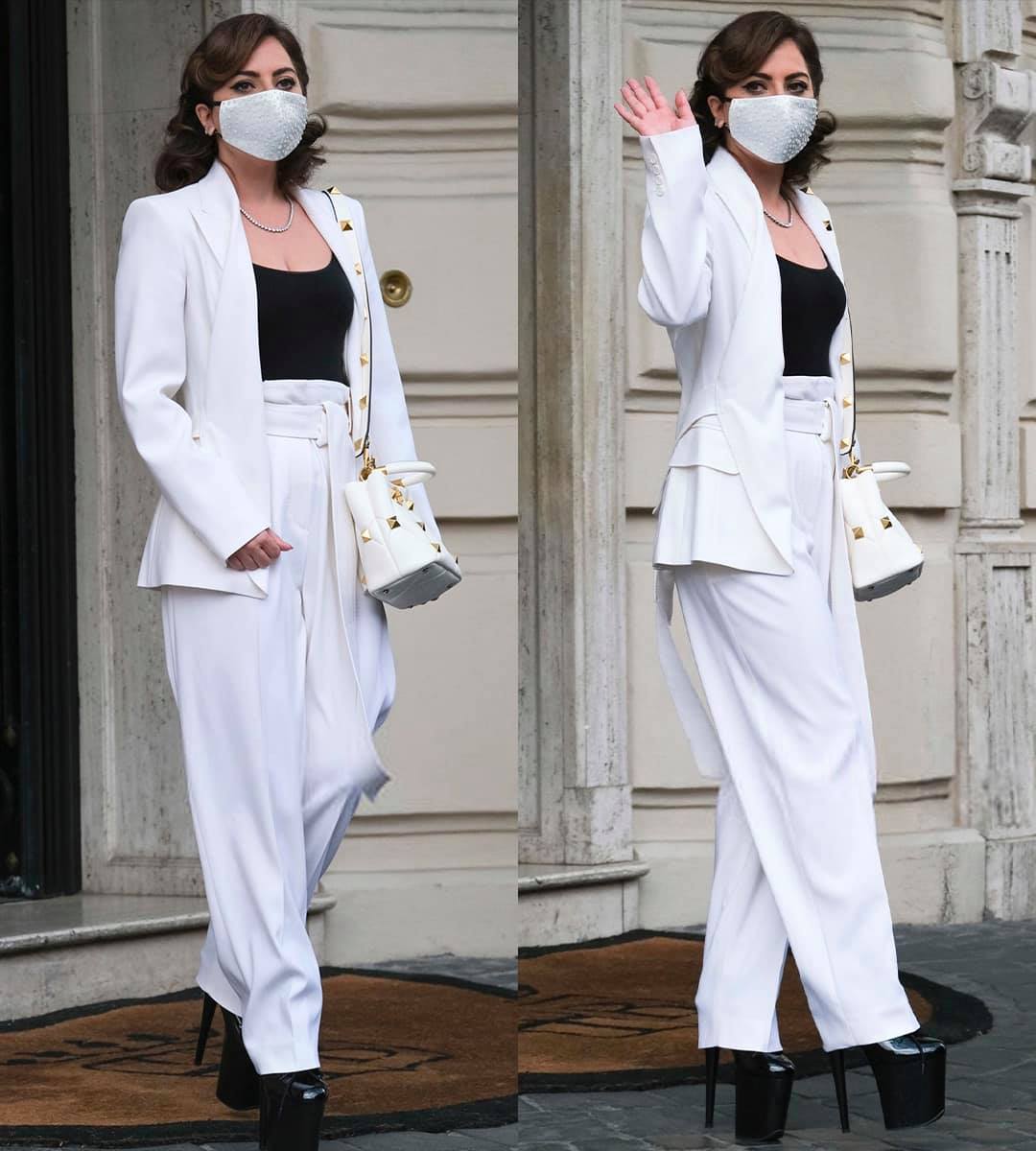 Lady Gaga v krátkych tmavých vlasoch ako Patrizia Reggiani z filmu House of Gucci počas natáčania v uliciach Ríma.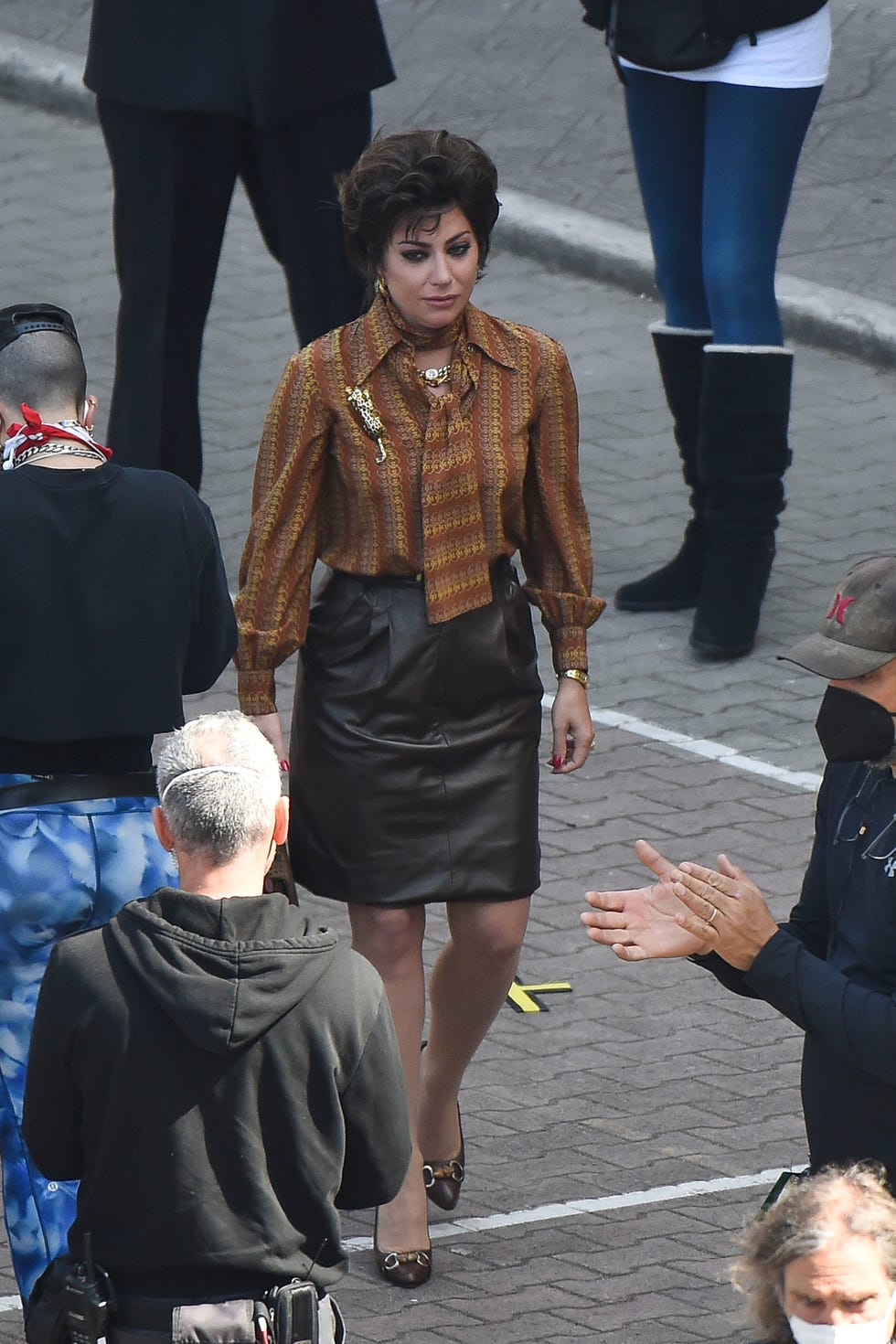 foto: mega, getty images
Speváčka je známa pre svoj extravagantný, miestami dychvyrážajúci look a zvláštny výraz. Dokáže sa štylizovať do rôznych expresívnych výrazových rovín a to nielen počas koncertných vystúpení. Imitovala vizáž Donatelly Versace s platinovými vlasmi a obočím, čomu dopomohla make-upom a celkovým stylingom.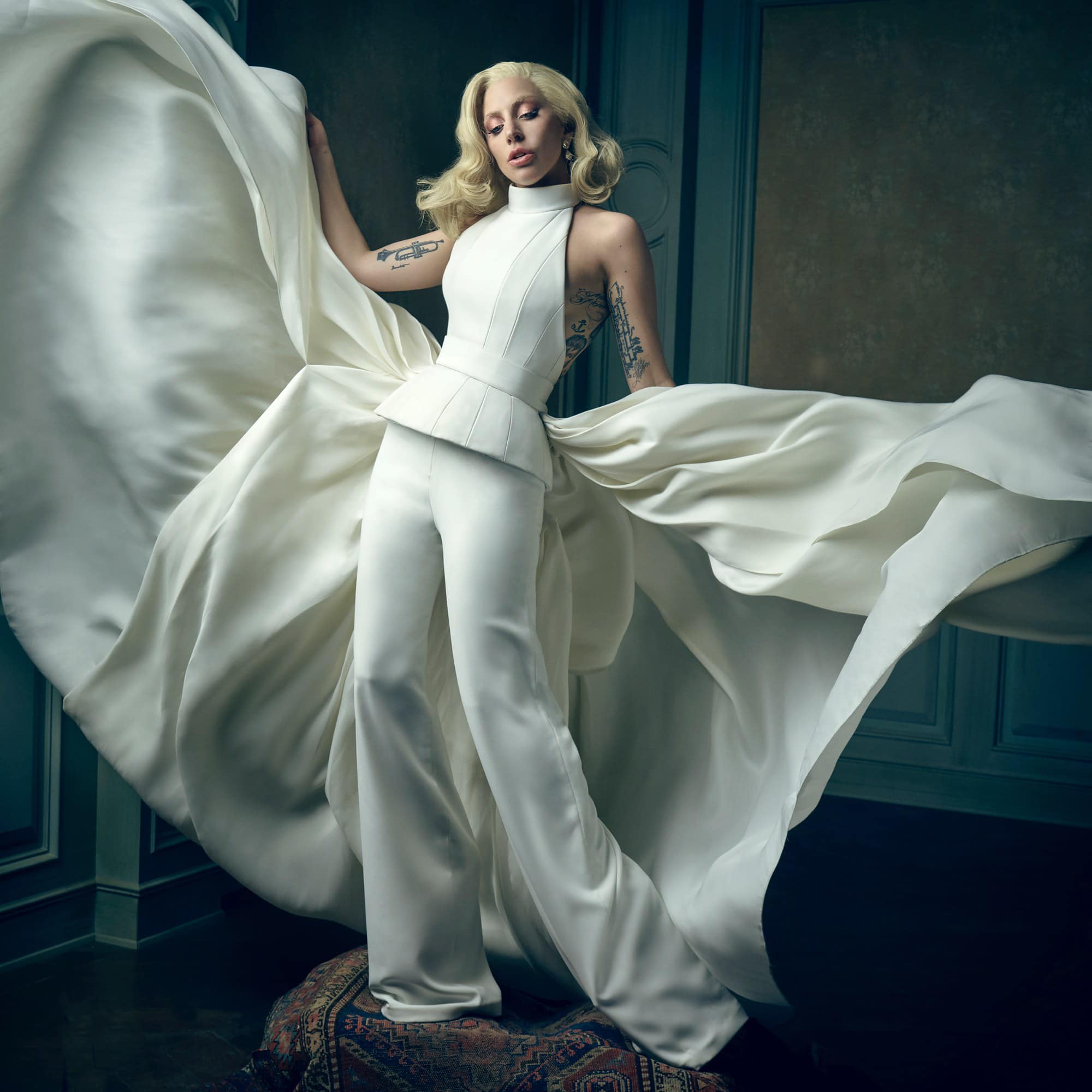 K jej zjavu dokonale sedí práve talianska módna značka Gucci predstavujúca tzv. "ugly chic štýl" (v preklade nepekná krása). Na fotografii speváčka pózuje s kreatívnym dizajnérom talianskeho módneho domu Gucci, Alessandrom Michele.
Tvárou značky Gucci je taktiež herec Jared Leto, ktorý hrá vo filme House of Gucci spolu s Lady Gaga a ostatnými hercami. Film so skutočne hviezdnym obsadením dopĺňajú Adam Driver, Al Pacino a Robert De Niro.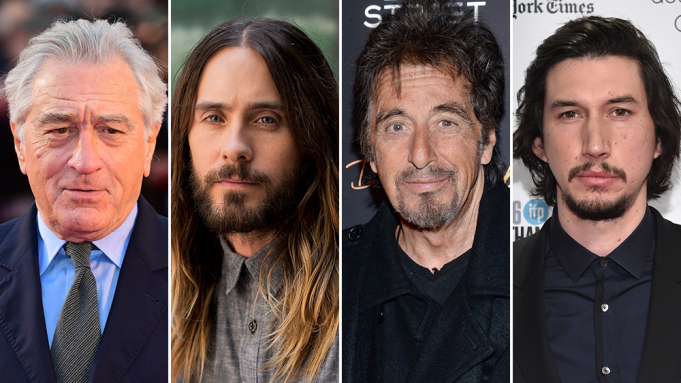 Lady Gaga a legendárny Al Pacino v uliciach počas natáčania filmu. Gaga ako bohatá manželka vystrieda vo filme množstvo luxusných outfitov.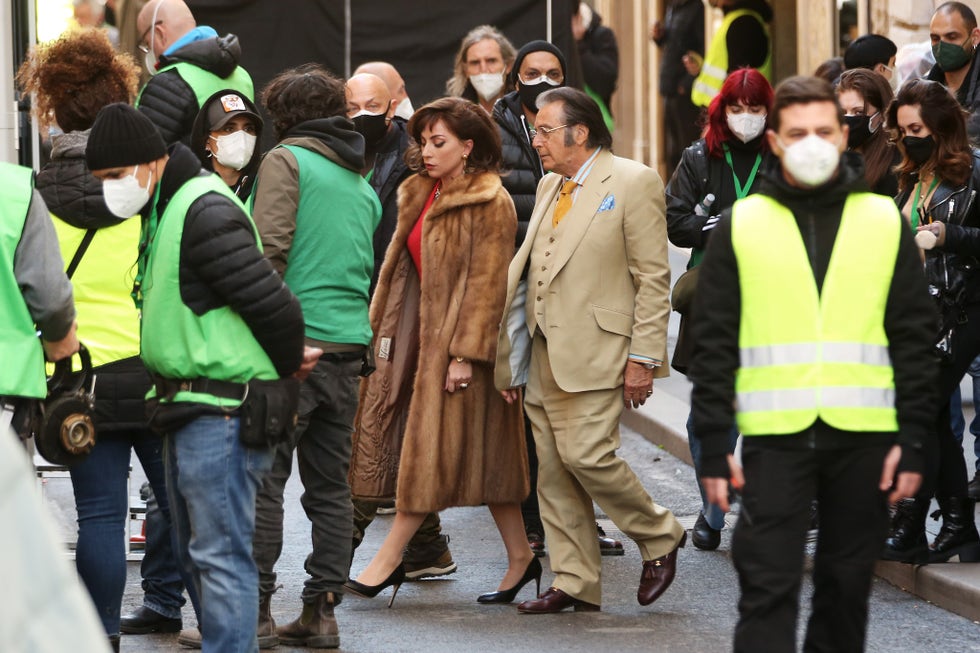 foto: Ernesto Ruscio, getty images
Natáčanie filmu bolo naplánované v rôznych lokalitách Talianska, tak v mekke módy, v Miláne ako vo Florencii, Gressoney, jazere Como a v Ríme. Lady Gaga za celý čas vystriedala rôzne outfitové kreácie, ktoré mali možnosť vidieť obyvatelia daných lokalít a ktoré boli publikované speváčkou taktiež skrz instagram. V uliciach Milána sa speváčka objavila v károvanom trenchcoate a šatke Gucci.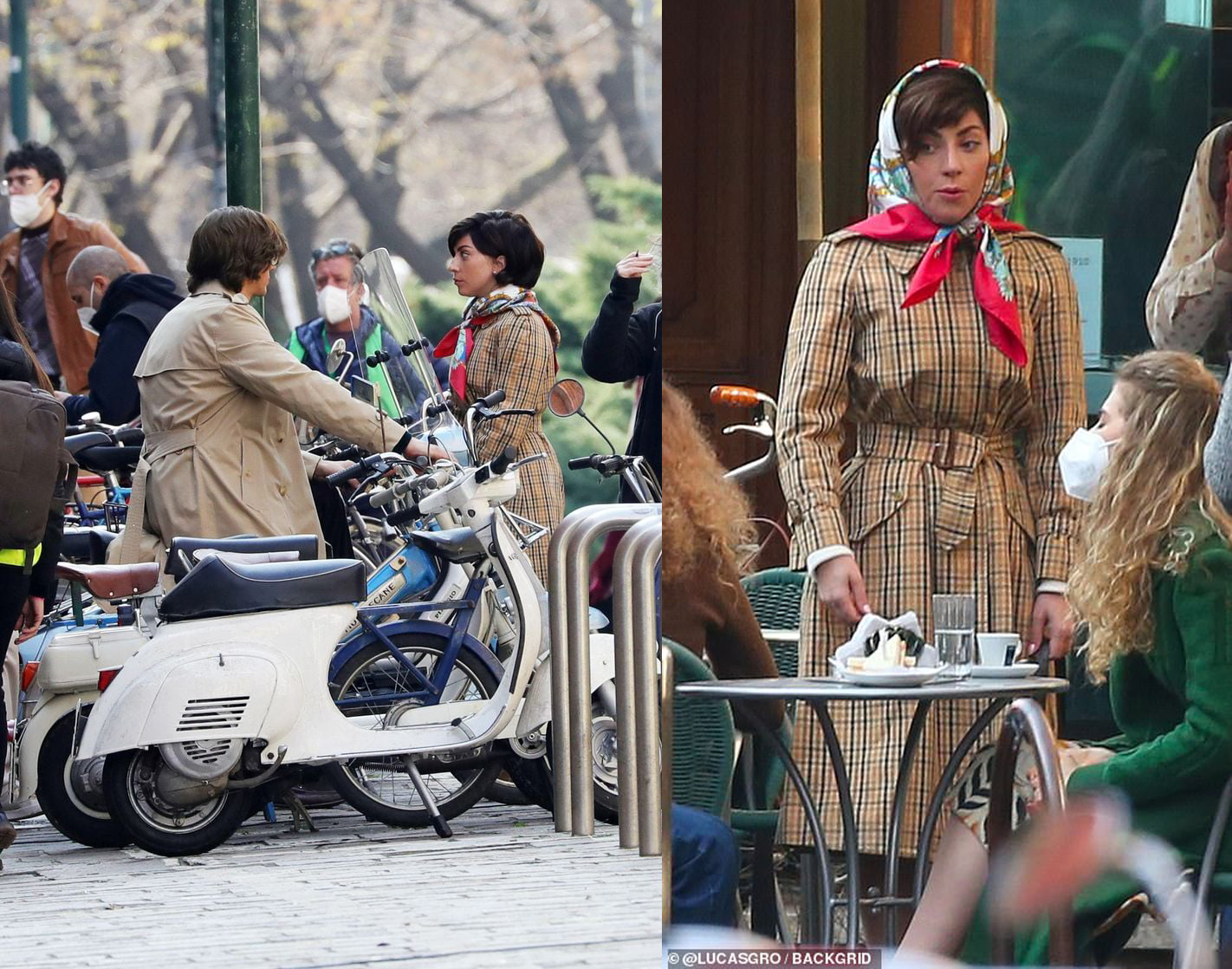 Herec Adam Driver ako Maurizio Gucci a Lady Gaga si počas natáčania v centre Milána dopriali pauzu na jedlo, pričom ich zachytili paparazzi.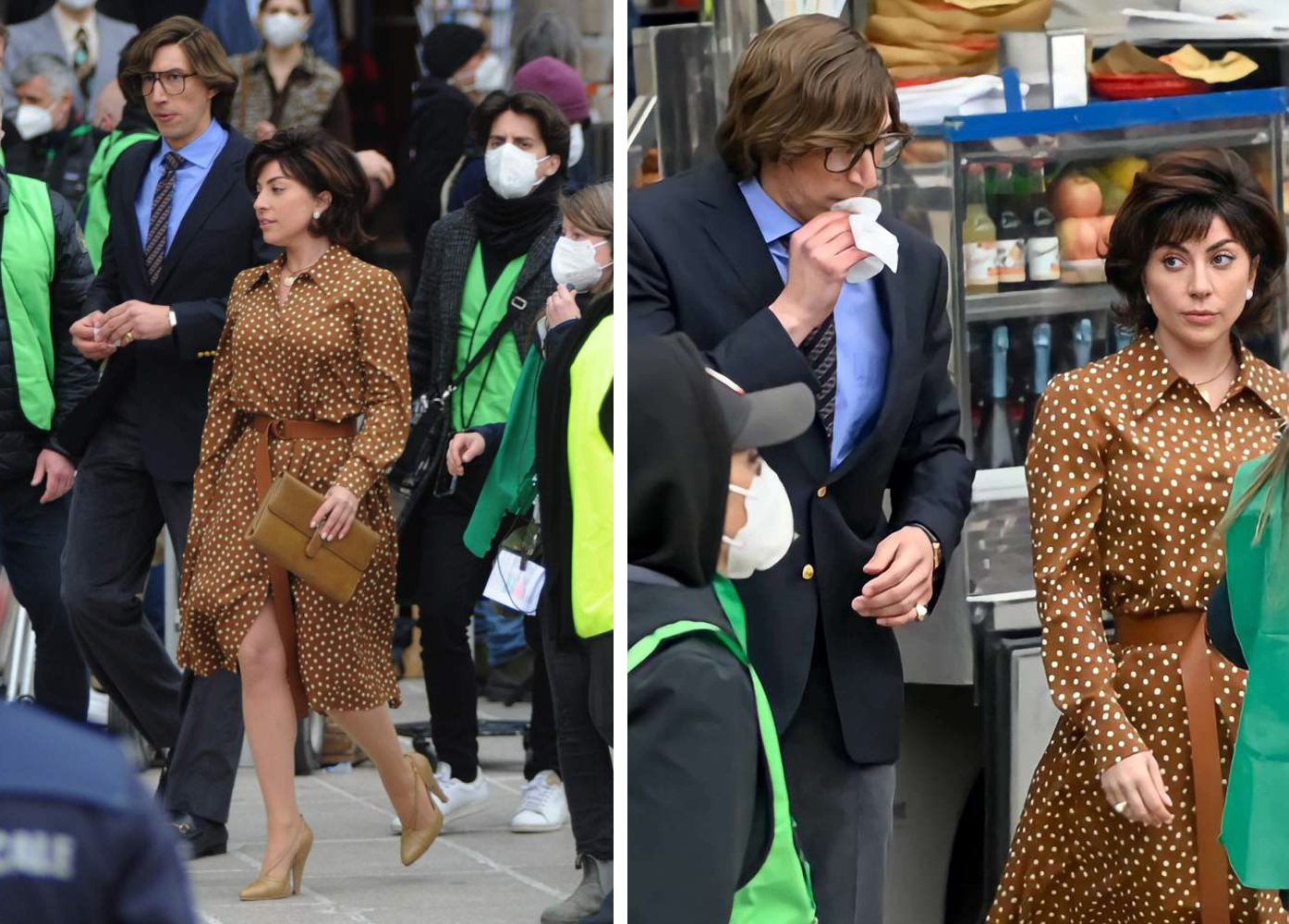 Spevácka hviezda Lady Gaga bola vo filme upravená ako verná kópia hrdinky knihy, Patrizia Reggiani, ktorá žila v prepychu. A mimochodom stále žije, momentálne už na slobode. Patrizia Reggiani si odsedela 18 rokov z 29-tich a aktuálne žije v Taliansku v ústraní.
Veteránsky filmový režisér Ridley Scott pociťuje s Talianskom silné puto vďaka preslávenému filmu Gladiátor, kde si hlavnú úlohu zahral Rusell Crow a vďaka nedávnemu filmu Všetky peniaze na svete o únose Gettyho v Ríme. Jeho najnovší film House of Gucci sa má uviesť do kín v novembri 2021, pokiaľ pandémia koronavírusu opäť nezamieša karty.
Pozrime si teda ostatné slávne outfity povestnej Patrizii Gucci, ktorú vo filme House of Gucci dokonale stvárňuje americká speváčka Lady Gaga v nasledujúcej galérii.
zdroj obrázkov: Lady Gaga daily, Italy today, instagram, SplashNews com, Fabio Lovino
Sledujte Facebook stránku: Mya Mirell Fashionista a Instagram: mya_mirell .
© AUTORSKÉ PRÁVA VYHRADENÉ