Paris Haute Couture Fashion Week, Armani Prive, Jar/Leto 2021 – svetoví módni dizajnéri a ich inovatívny prístup prezentácií kolekcií Jar/Leto 2021 v čase pandémie, časť IV.
Módny svet zažíva s pandémiou koronavírusu stagnáciu. No i napriek tomu dizajnéri hľadajú nové spôsoby predvedenia svojich kolekcií. Pozornosť aktuálne zamerali na inú časť couture módy a to je šatník klientov.
Najlepšie prezentácie kolekcií pre nadchádzajúcu sezónu Jar/Leto 2021 sa odohrali v Paríži počas Paris Haute Couture týždňa módy v čase od 25. do 28. januára 2021. Haute Couture predstavuje vrchol kreativity a krajčírskeho umenia. Módne domy, ktoré sa sústreďujú na high fashion módu tu predvádzajú svoje unikátne kolekcie. Túto sezónu módne značky Schiaparelli, Dior, Chanel, Fendi, Iris van Herpen a ďalšie, vyrozprávali svoje príbehy skrz videá, filmy, look booky a iné digitálne médiá.
Pozrime sa na najnovšiu kolekciu z dielne Armani Prive pre Jar 2021.
ARMANI PRIVE
V sídle spoločnosti talianskej módnej ikony Giorgia Armaniho v Palazzo Orsini v Miláne sa uskutočnila módna show najnovšej kolekcie pre nadchádzajúcu sezónu Jar 2021. Prehliadka haute couture módy, prvýkrát uvádzaná z Milána, je venovaná mladšej generácii zákazníkov a je oslavou Armaniho celoživotnej práce.
Tak, ako na začiatku pandémie Giogrio Armani prezrel ako prvý a svoje brány sídla a prehliadok včas zavrel, ostal opatrný aj teraz. Módnu show kolekcie Armani Prive pre divákov priniesol opäť v rovine online streemu za zavretými dverami. Do kráľovstva módneho diania a prvých rád sa však mohli pozrieť nielen vybraní pozvaní hostia, ale každý náruživý módny divák.
Digitálnu prezentáciu Armani Privé venoval Giorgio Armani mestu Miláno, v ktorom započal svoju legendárnu kariéru, ktorá už trvá vyše 46 rokov a v ktorom vytvoril najväčšie módne impérium.
Armani Privé, Jar/Leto 2021 je príbeh o hviezde, ktorá stúpala postupne na vrchol a stále tam žiari. Slobodná, nespútaná a s vlastným štýlom. To je charakteristika talianskej žijúcej legendy, Giorgia Armaniho, ktorého štýl je jasne rozpoznateľný.
"Couture móda predstavuje vrchol kreativity a krajčírskeho umenia, ale je svetom, ktorý je iba pre pár vyvolených. " Ovšem, ako slávna žijúca módna legenda hovorí: "Dnes vďaka internetu môžeme každému ponúknuť prvé miesto v rade."
ARMANI PRIVE – KOLEKCIA JAR 2021
Kolekcia Armani Privé , Jar/Leto 2021 je o precíznych strihoch a lesklých látkach, ktoré reagujú na svetelné dotyky zmenou farby . Je to oslava farieb s poctivou dávnou krajčírskeho umenia a elegancie.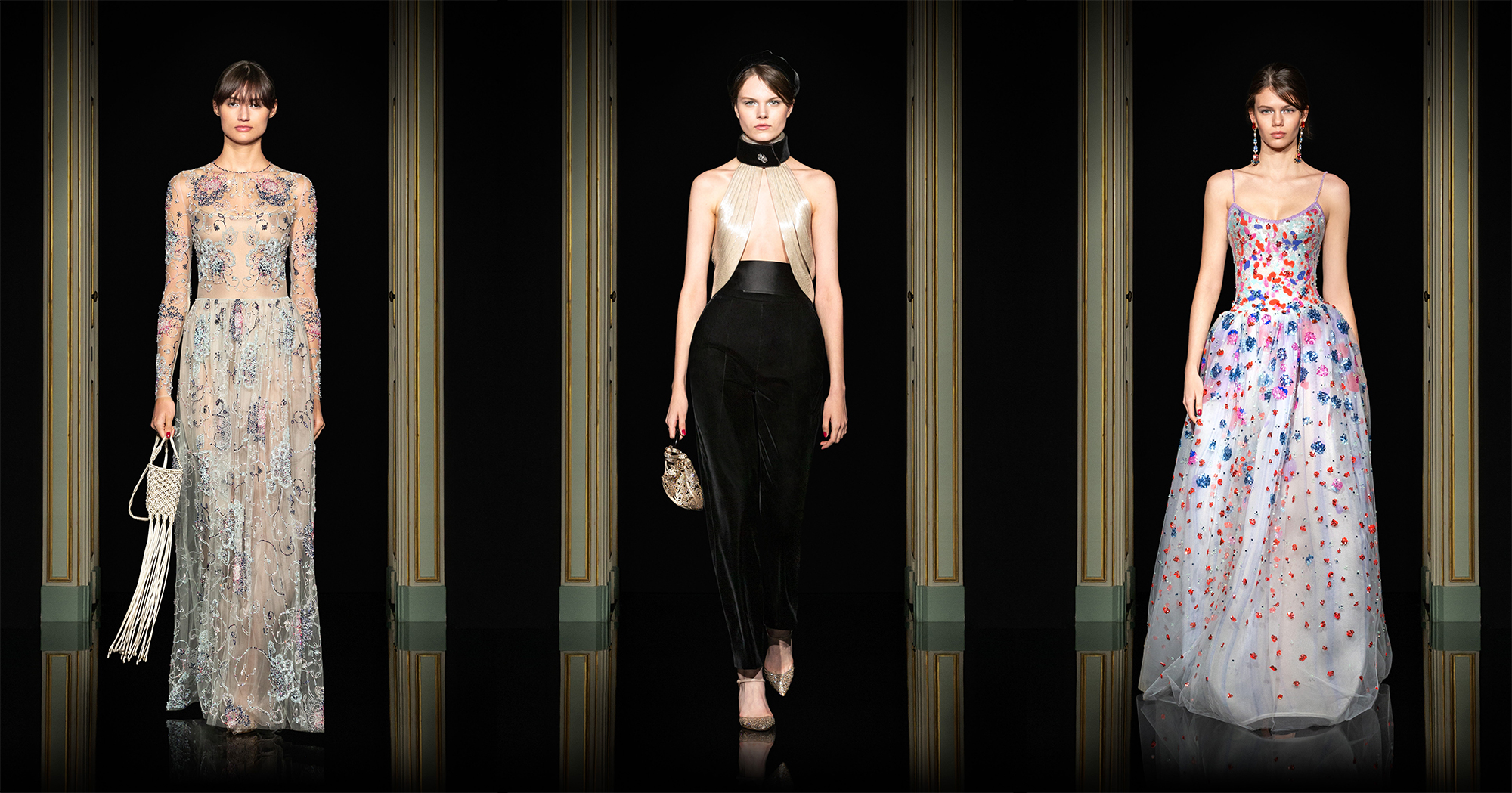 Spoza zrkadlom obloženej galérie vyšla modelka v perlovo-sivom trblietavom tvídovom kabátiku s nohavicami vyzdobenými Art-Deco dizajnom na začiatku Privé show. Tento prvý look označuje časom overenú Armaniho módu a tou sú ostro ušité obleky.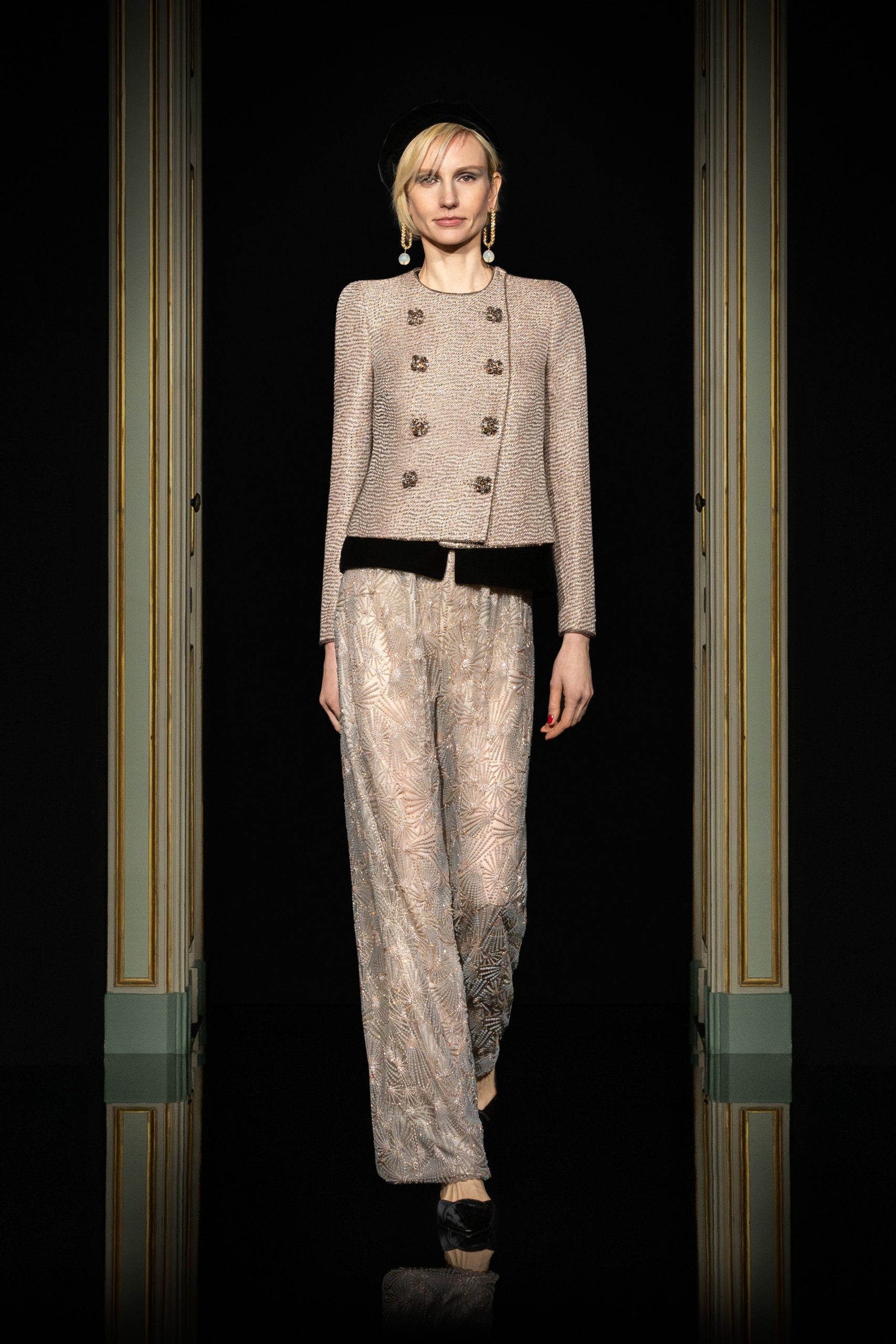 Touto cestou pokračoval Armani počas prehliadky módnej kolekcie ďalej a predstavil zamatové modely na telo, ktoré variovali od denného oblečenia k večerným šatám s posilňovaním farebnej palety.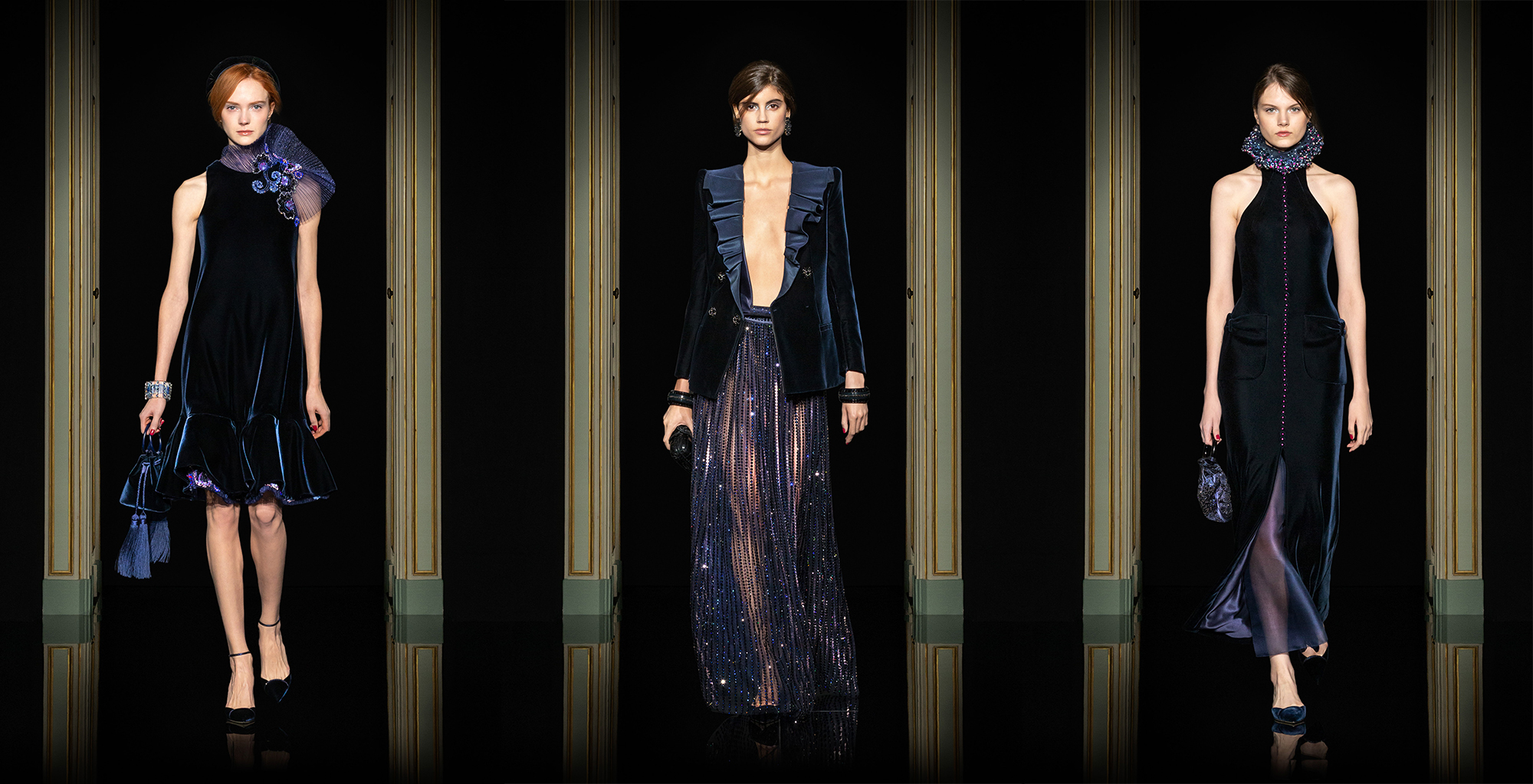 Od zafírovo modrých zamatových šiat so saténovou stuhou na krku, k bohato zdobeným šatám farby tyrkysového mora, po elektricky modré plisované finále, poskytol Giorgio Armani rozsah modelov, ktoré sú perfektné na Oskarové večierky a letné gala udalosti. … .Až budú opäť povolené.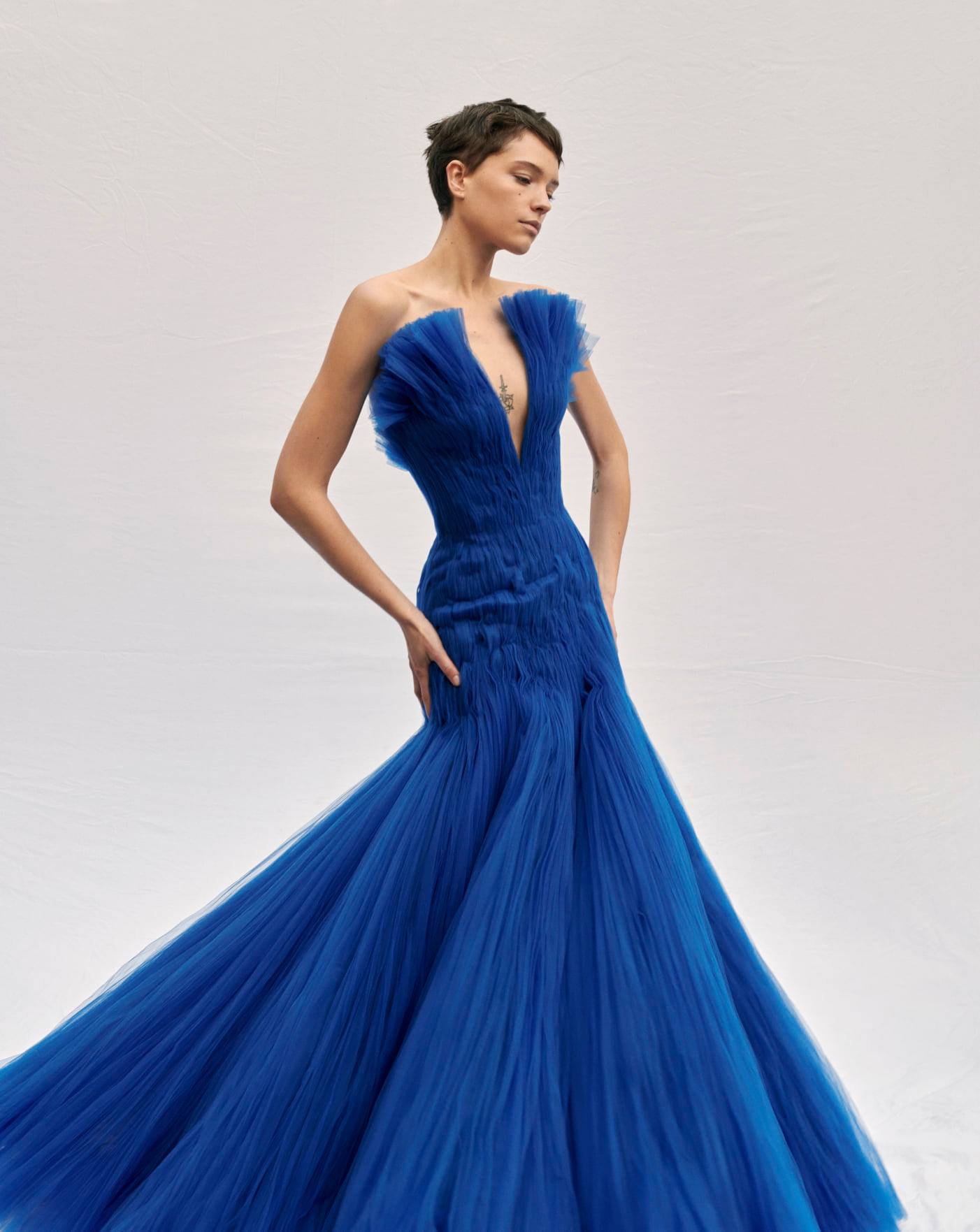 Sledujte Facebook stránku: Mya Mirell Fashionista a Instagram: mya_mirell .
zdroj obrázkov: Armani Prive, Vogue
© AUTORSKÉ PRÁVA VYHRADENÉ