Dolce and Gabbana – kolekcia Jar / Leto 2021, Milan Fashion Week, óda na Sicíliu a remeselné zručnosti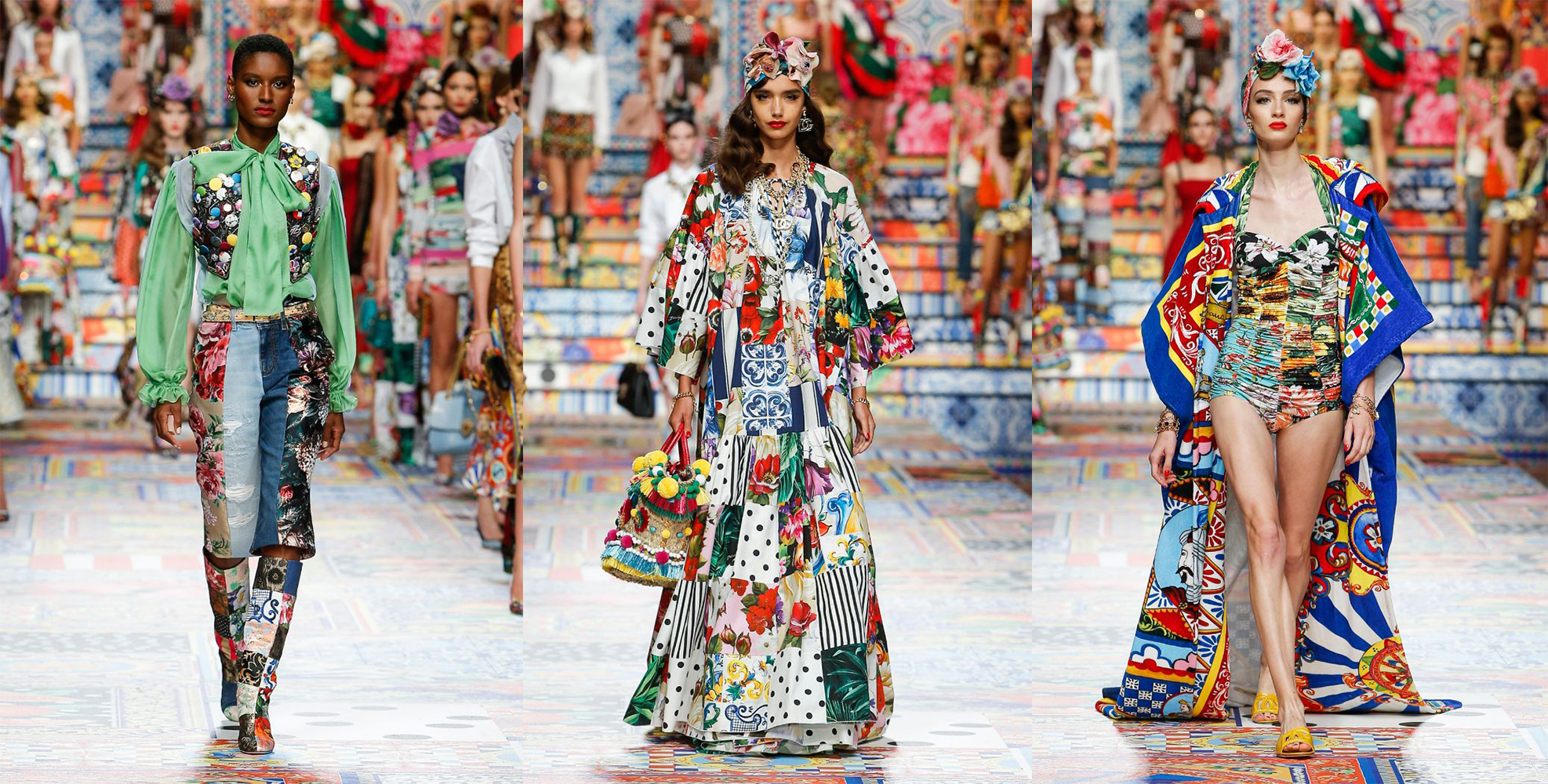 Osviežujúco moderná s detailami z rokov 70-tych a sicílskym patchworkom, to je kolekcia talianskeho dizajnérskeho dua Dolce & Gabbana pre sezónu Jar/Leto 2021.
Po fantastickej couture prehliadke vo Florencii v roku 2020 pred septembrovým Milan Fashion Weekom napísali Dolce & Gabbana ďalšiu kapitolu pokračujúceho milostného listu Taliansku. Tentokrát to bola óda na Sicíliu a množstvo jedinečných remeselných zručností, ktorými tento krásny región oplýva. Sicílsku kultúru formovali storočia španielskeho, arabského, normanského a francúzskeho vplyvu.
Historické objatie predstavené svetu v módnej show Dolce and Gabbana pre leto 2021 bolo ódou na ducha rozmanitosti a krásy harmonického spolužitia.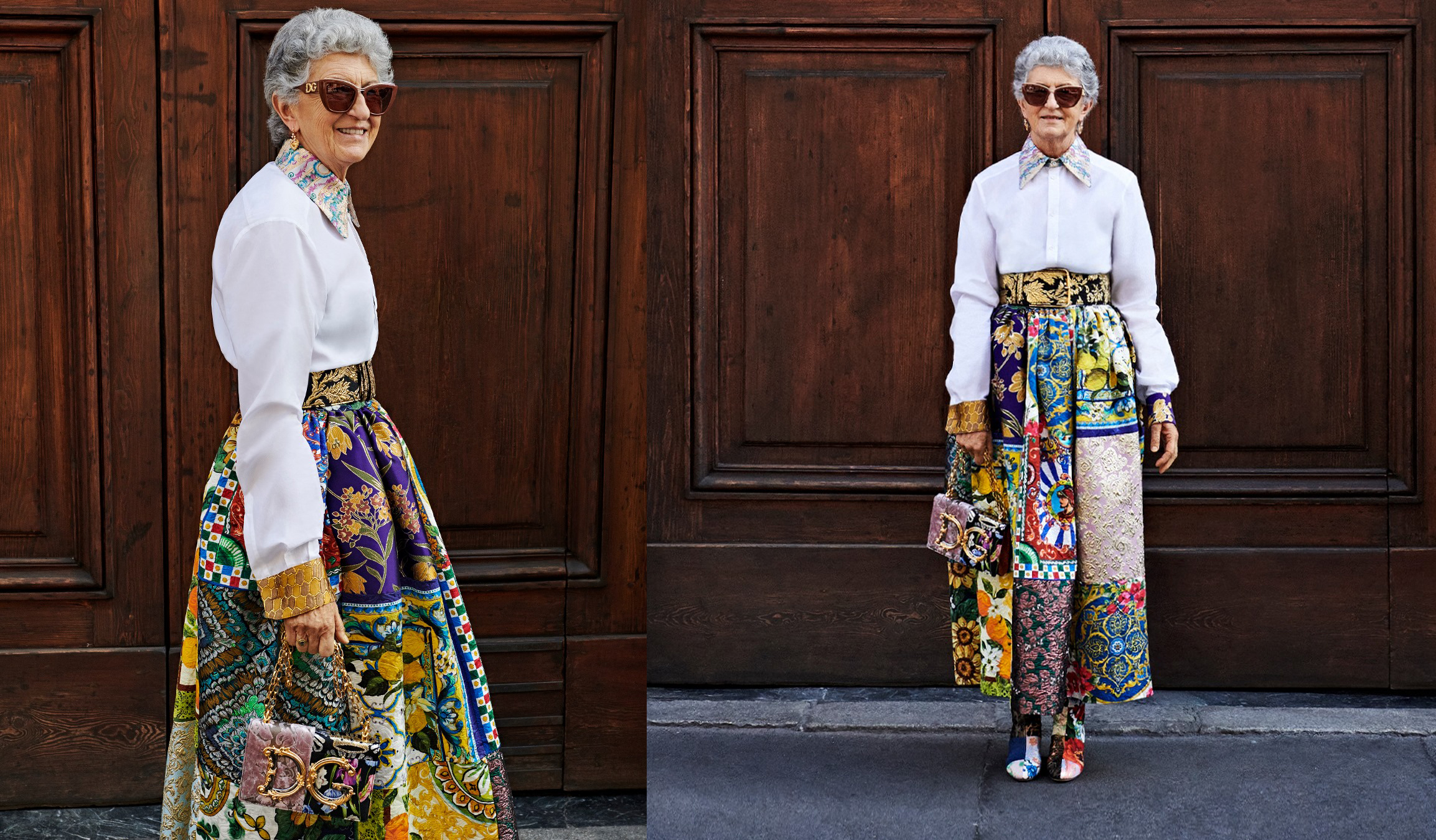 Módna show kolekcie Jar/Leto 2021 sa uskutočnila na Milan Fashion Weeku a niesla názov "Patchwork di Sicilia".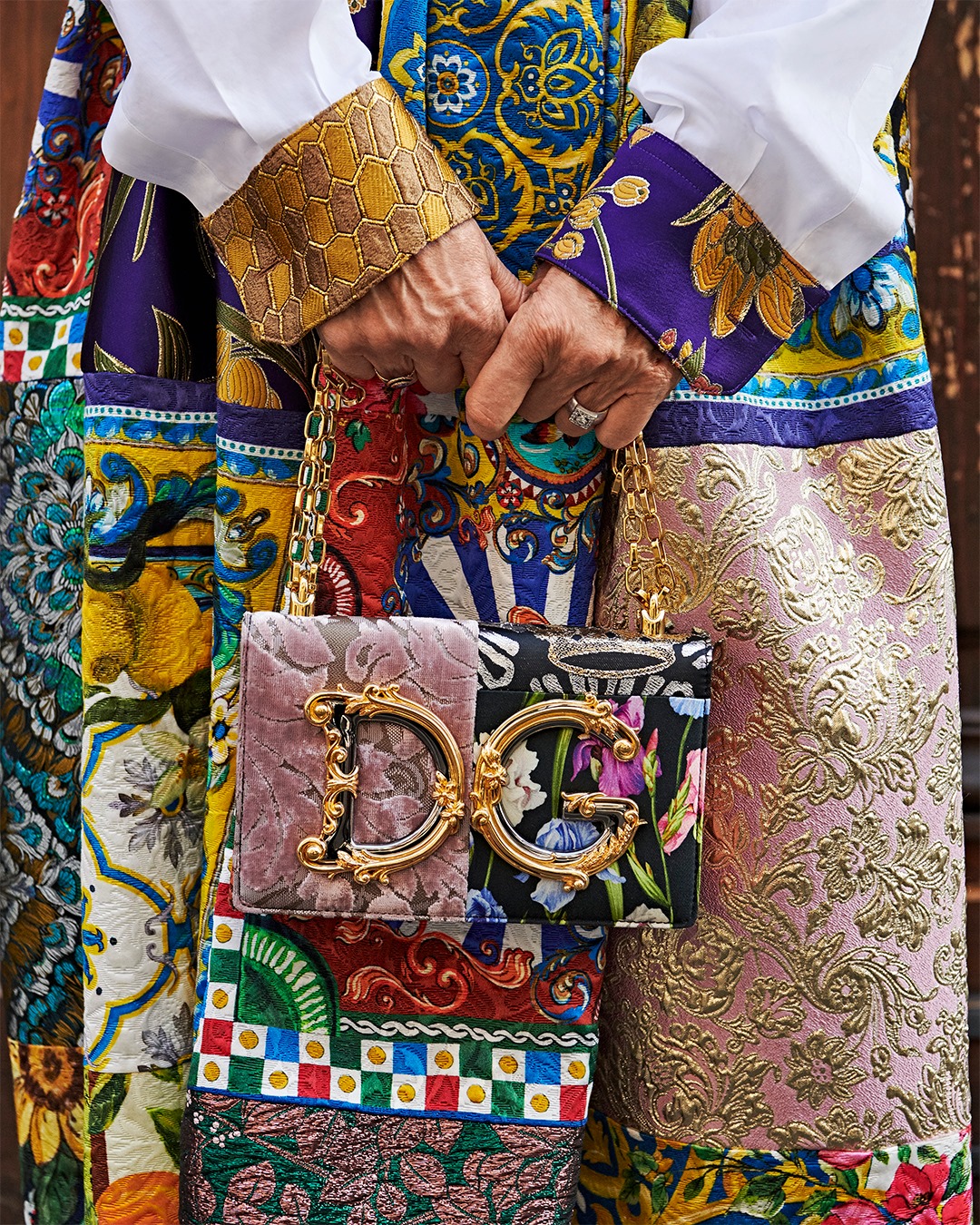 DOLCE AND GABBANA – KOLEKCIA JAR/LETO 2021, PATCHWORK DI SICILIA
Kvôli odstávkam tovární začiatkom roku 2020 sa museli návrhári pre dizajn kolekcií pre sezónu Jar/Leto 2021 vynájsť. Taliansky módny dom Dolce & Gabbana využil svoj potenciál a počas Milan Fashion Weeku, sezóny Móda Ženy, v septembri 2020, predviedol kolekciu náročnú na patchwork, doplnenú takmer o každú látku a vzor, ​​aký existuje.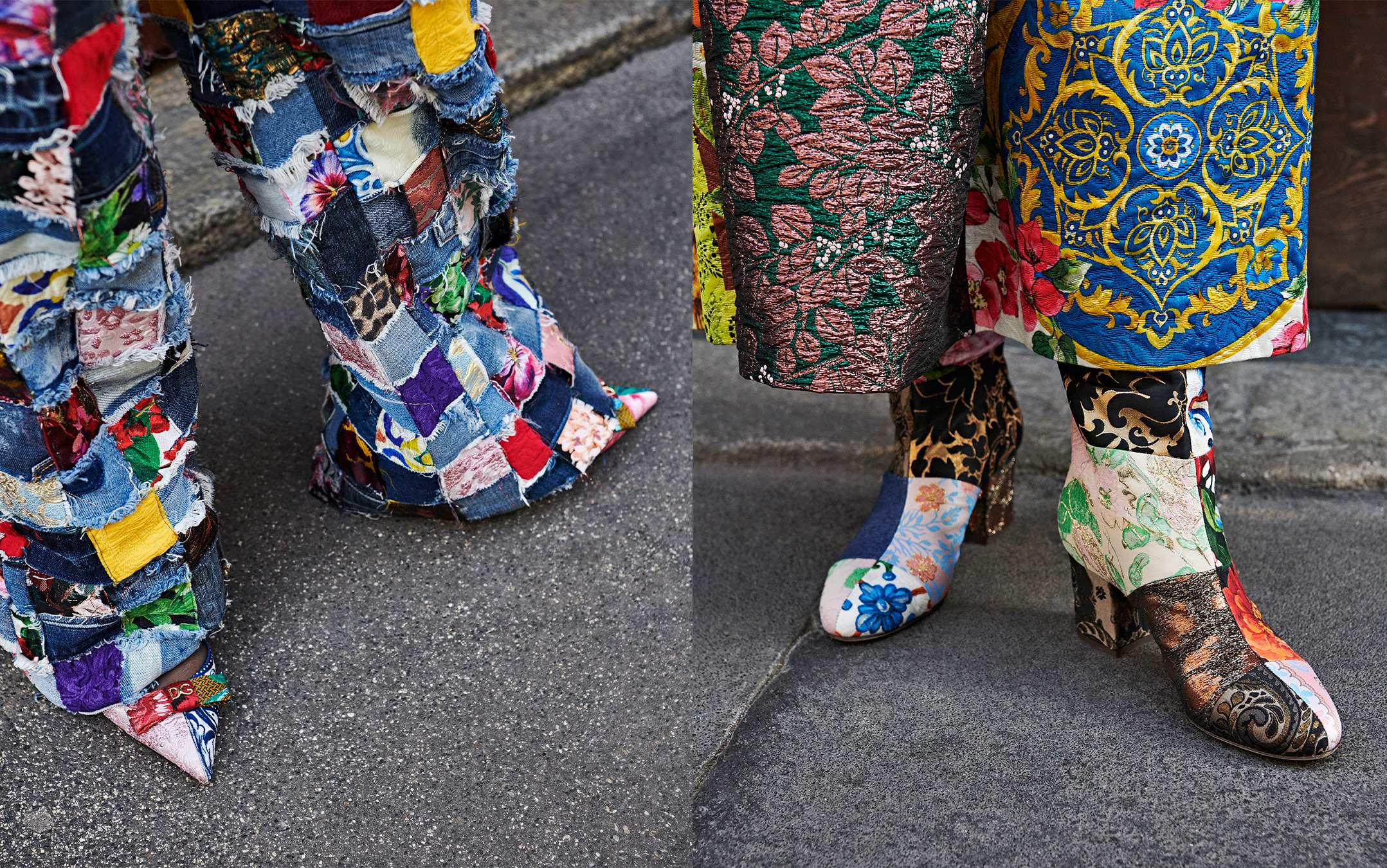 Akcia sa konala v metropole módy, v Miláne, na najfarebnejšej, najživšej a najpôvabnejšej scéne. Duch talianskeho umenia "fatto a mano" alebo ručná práca sa objavil opäť ako markantný lightmotív kolekcie Jar/Leto 2021 , pričom inšpirácia vychádzala zo snovej Sicílie.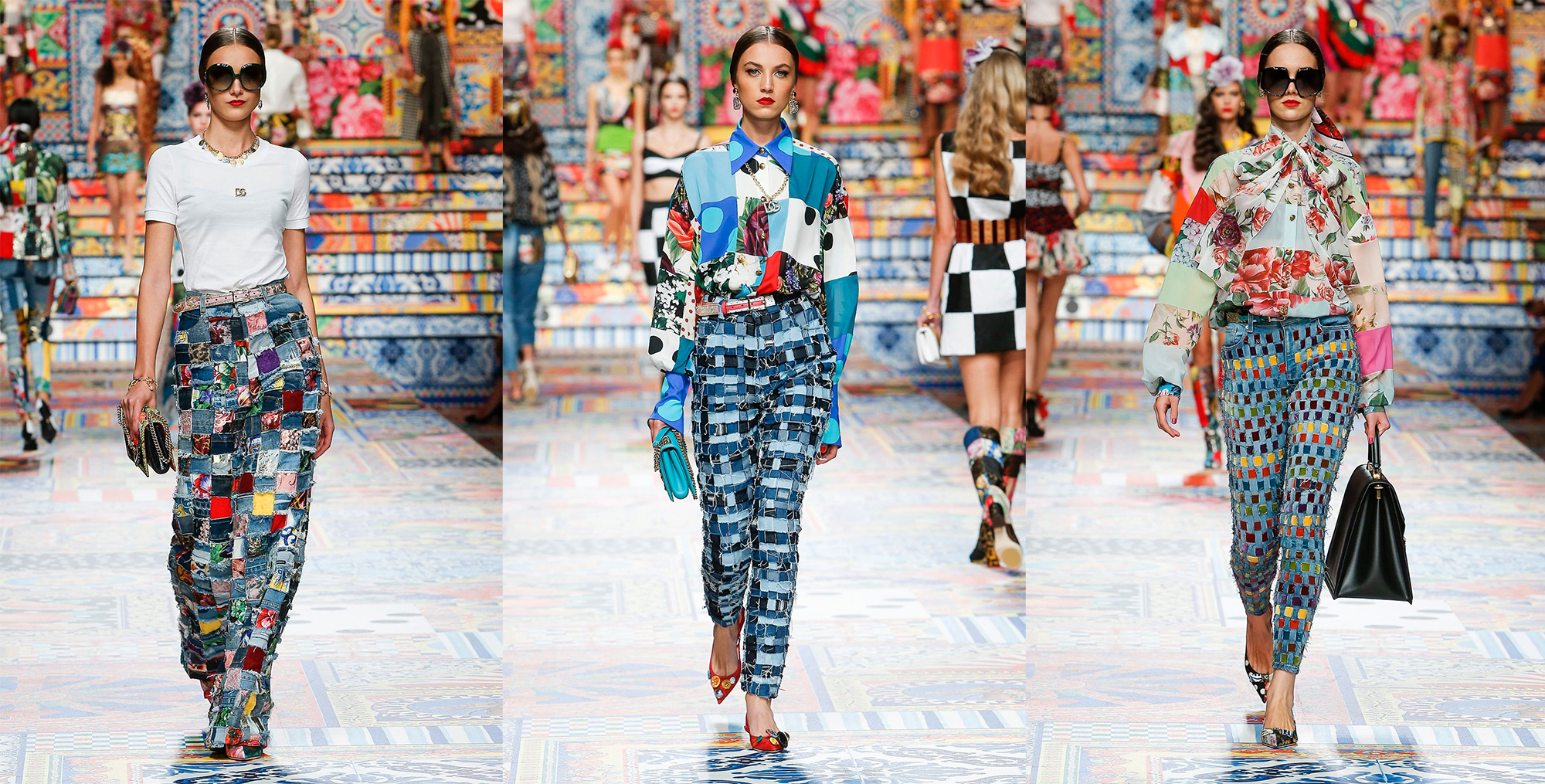 Módni návrhári značky Domenico Dolce a Stefano Gabbana predstavili počas Milan Fashion Weeku maximalistickú oslavu radosti, života a talianskeho remesla.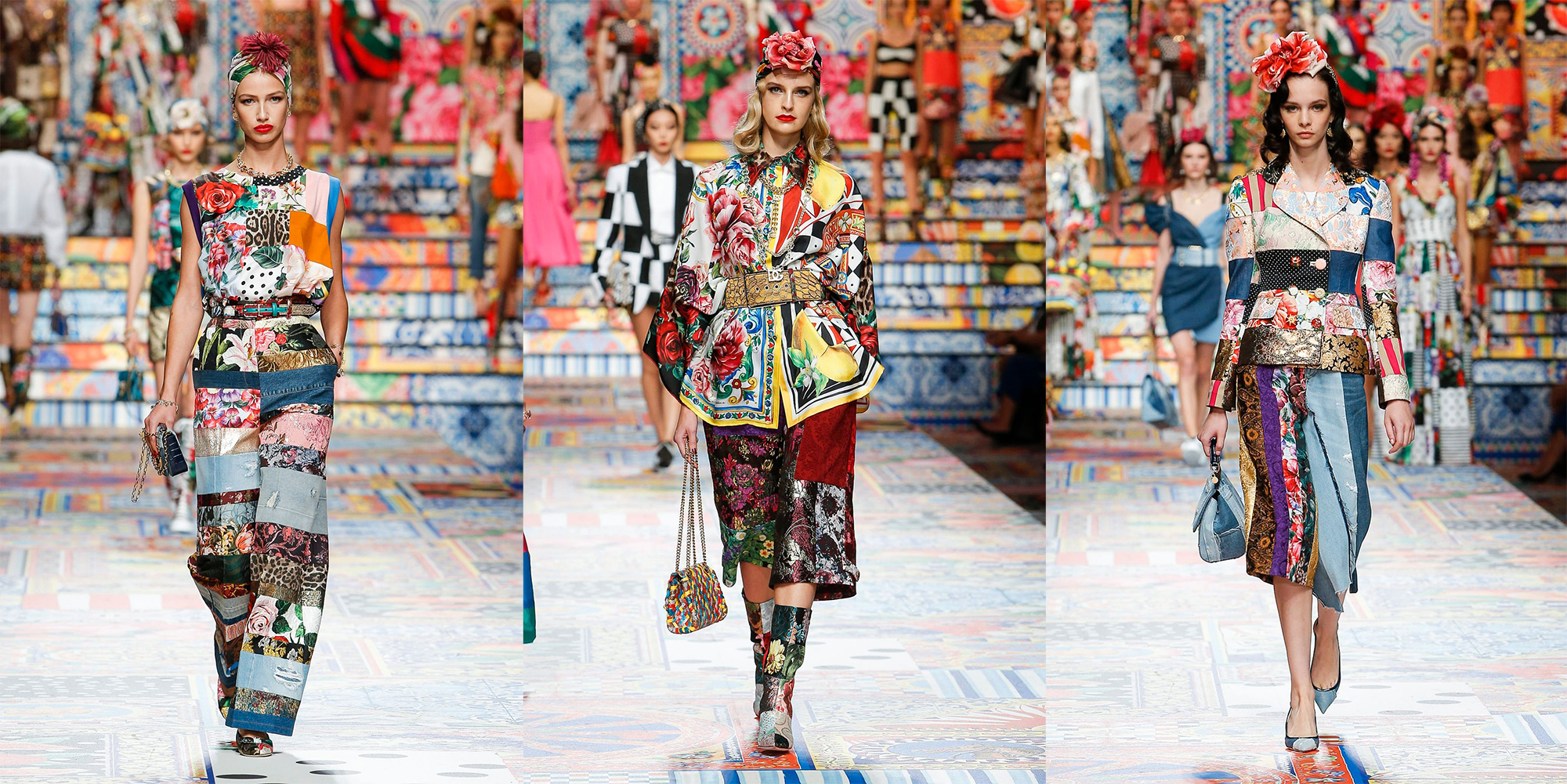 98 MODELOV KOLEKCIE – SICÍLSKY DUCH JEDINEČNÝCH KÚSKOV V DUCHU UDRŽATEĽNOSTI
Sicílskeho ducha v 98. modeloch letnej kolekcie prezentovali jedinečné kúsky patchworku, demi-couture prístupu, ručnej práce idúcej ruku v ruke s udržateľnosťou, ktoré spájali minulosť so súčasnosťou.
Modelky predviedli na móle maxi šaty, tuniky a splývavé kaftany striedajúce sa s bombovými šatami v siluetách presýpacích hodín, minišatami, sukňami, džínsami, sakami vytvorené s vynikajúcou krajčírskou zručnosťou.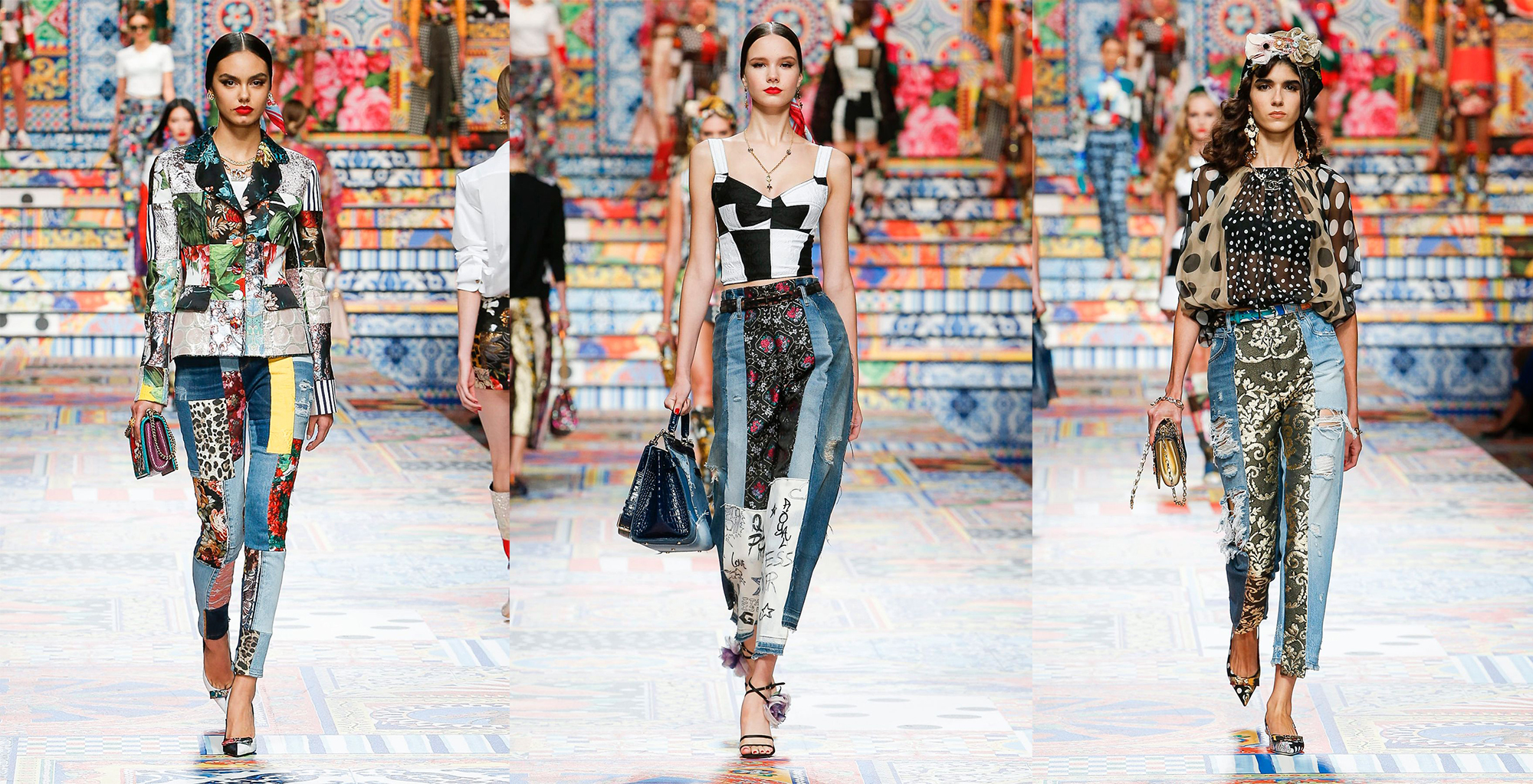 MATERIÁLY
Kolekcia Dolce and Gabbana, Jar/Leto 2021 , ktorá kombinuje rozmanité kultúry Sicílie prostredníctvom rôznych farieb, škvŕn ikonických látok, potlačí, vzorov a atmosféry, dokonale vrhá svetlo na remeselnú zručnosť talianskeho domu . Archívne látky módneho domu boli pretkané s čerstvo dizajnovaným textilom.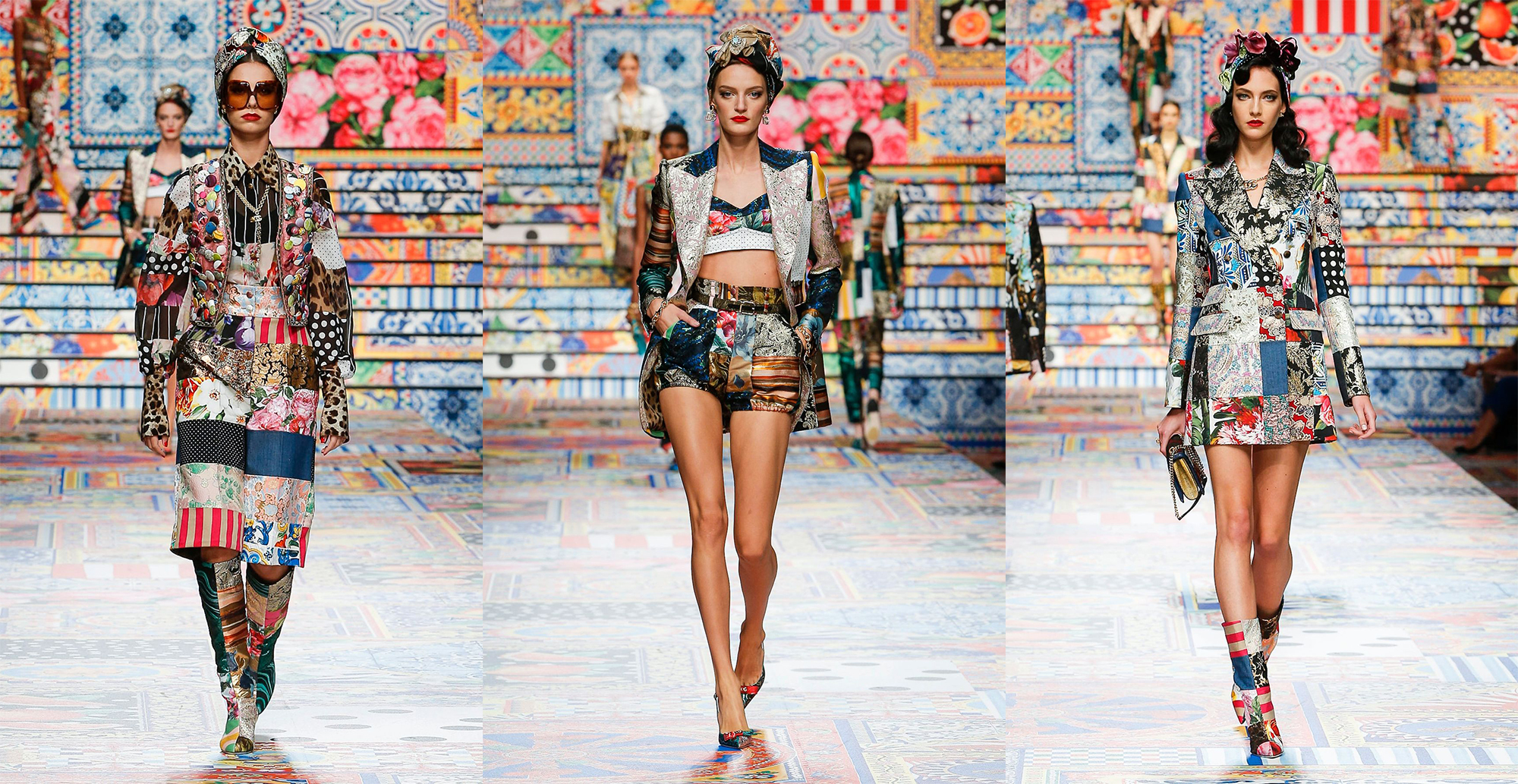 Dizajnéri vzali názov kolekcie Patchwork di Sicilia doslovne a predstavili oslnivé kaleidoskopy potlačí a farieb vo fantazijných kombináciách vykreslené na brokátoch, popelíne, šifóne a žoržete. Každý model v kolekcii Jar / Leto 2021 obsahujúcej 98 vzhľadov je preniknutý individualitou, vyrobený a interpretovaný v rukách kvalifikovaného remeselníka.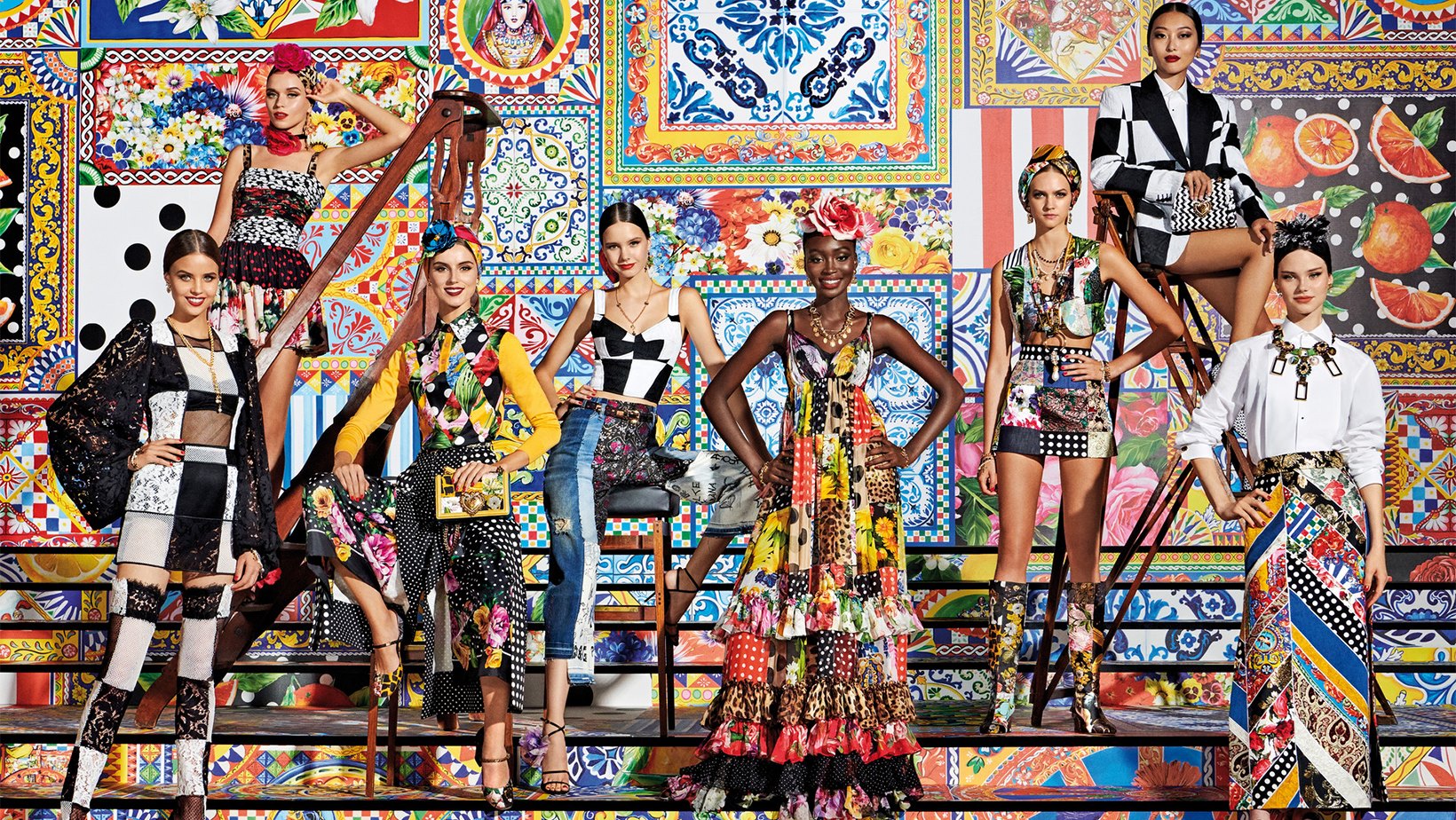 Odevy boli zošité remeselníkom osobitým spôsobom podľa tvarov a farieb, ktorý umožňoval každému kúsku látky vyniknúť a vytvoriť tak svoj vlastný príbeh. Výsledok tohto spojenia a kombinácií je do istej miery vhodnou odpoveďou na neistý čas.
Výsledkom dizajnu Dolce and Gabbana letnej kolekcie 2021 bolo chaotické bohatstvo ako súhrn detailov skrz desaťročí dizajnu značky spojené so sicílskym patchworkom.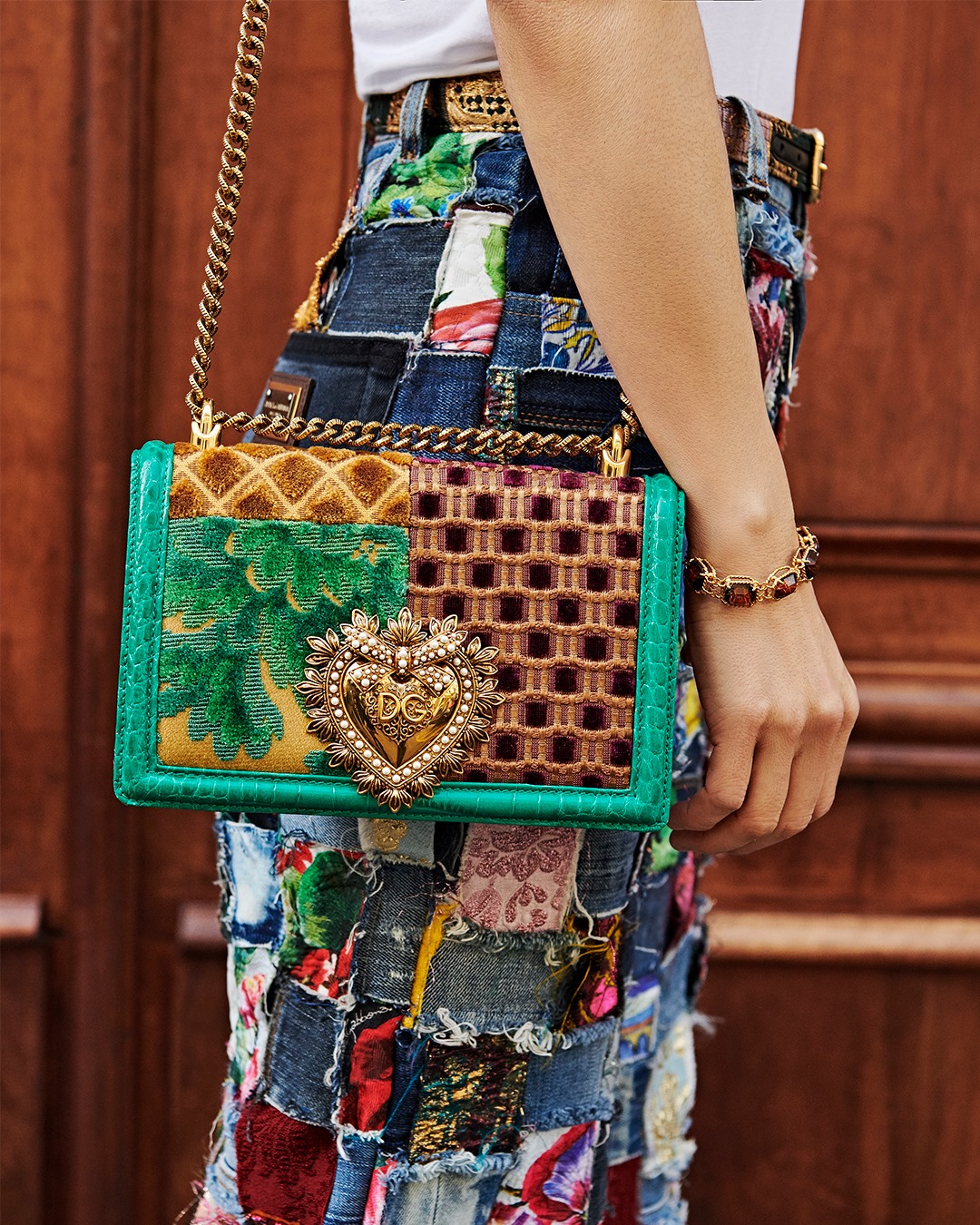 Unikátne kúsky boli spolu mixované vo fantáziách do rôznych siluet pre každú príležitosť. Modely boli posiate nestarnúcimi bodkami, pruhmi, následne vrstvené , nariasené, objavil sa kvetinový brokát, denim v kombinácii s čipkou a leopardie škvrny kombinované s tropickou potlačou.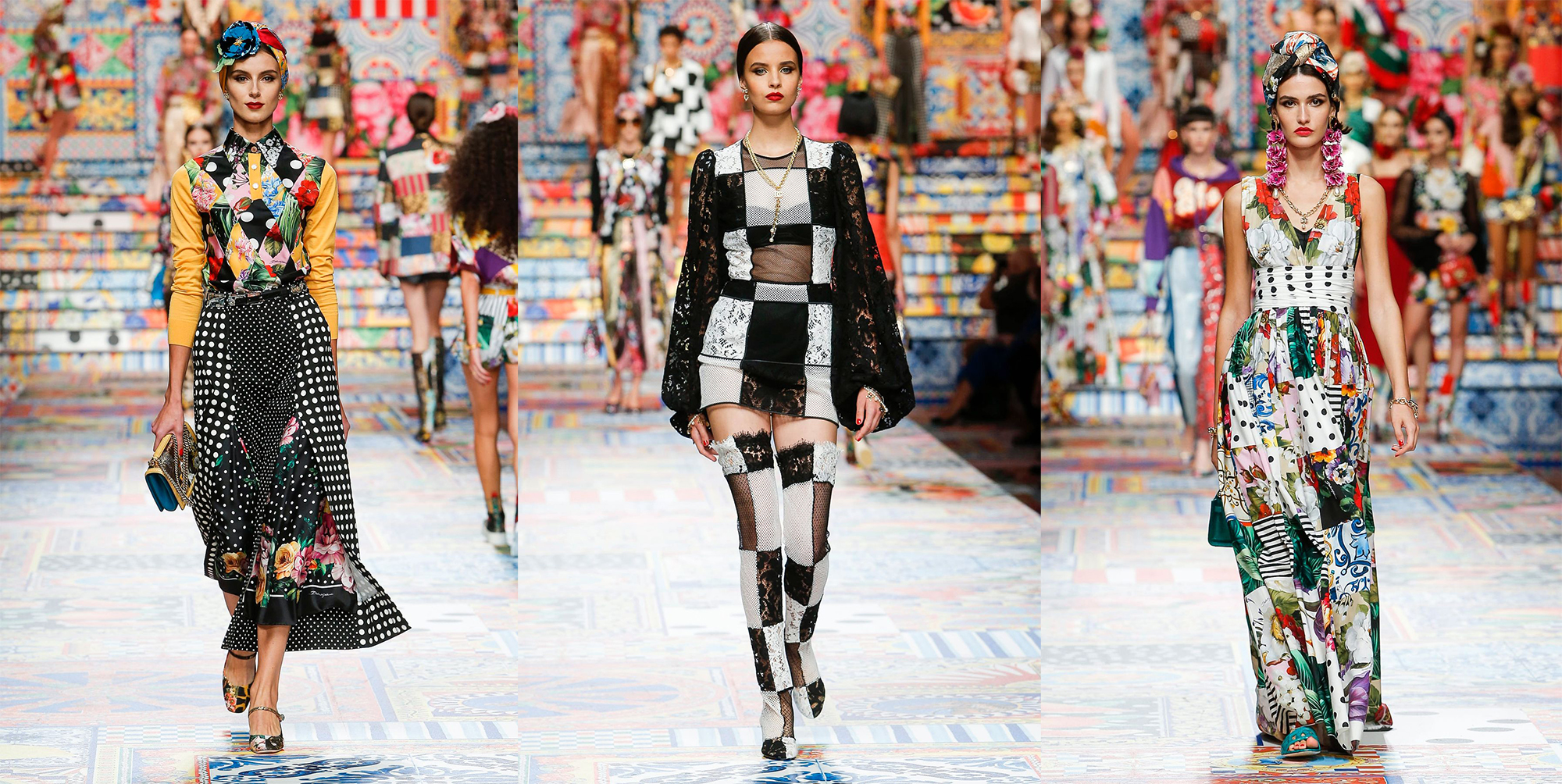 BOHÉMSKY DUCH KOLEKCIE DOLCE AND GABBANA 1993 – ODKAZ V KOLEKCII JAR/ LETO 2021
Domenico Dolce a Stefano Gabbana prostredníctvom tejto módnej show odkazovali tiež na svoju vlastnú históriu tvorby, pričom sa ohliadli za jednou zo svojich kolekcií z roku 1993 inšpirovanej 70-tymi rokmi. Bohémsky duch tej doby dostal v novej letnej kolekcii Dolce and Gabbana 2021 moderný ráz a vysokooktánový sexepíl.
Modelka Cindy Crawford na prehliadke kolekcie Dolce and Gabbana – Jar/Leto 1993 . Bohémsky štýl s bohatou patchworkovou sukňou – ikonická módna show, odkaz na historické prvky v tvorbe s inšpiráciou rokmi 70-tymi.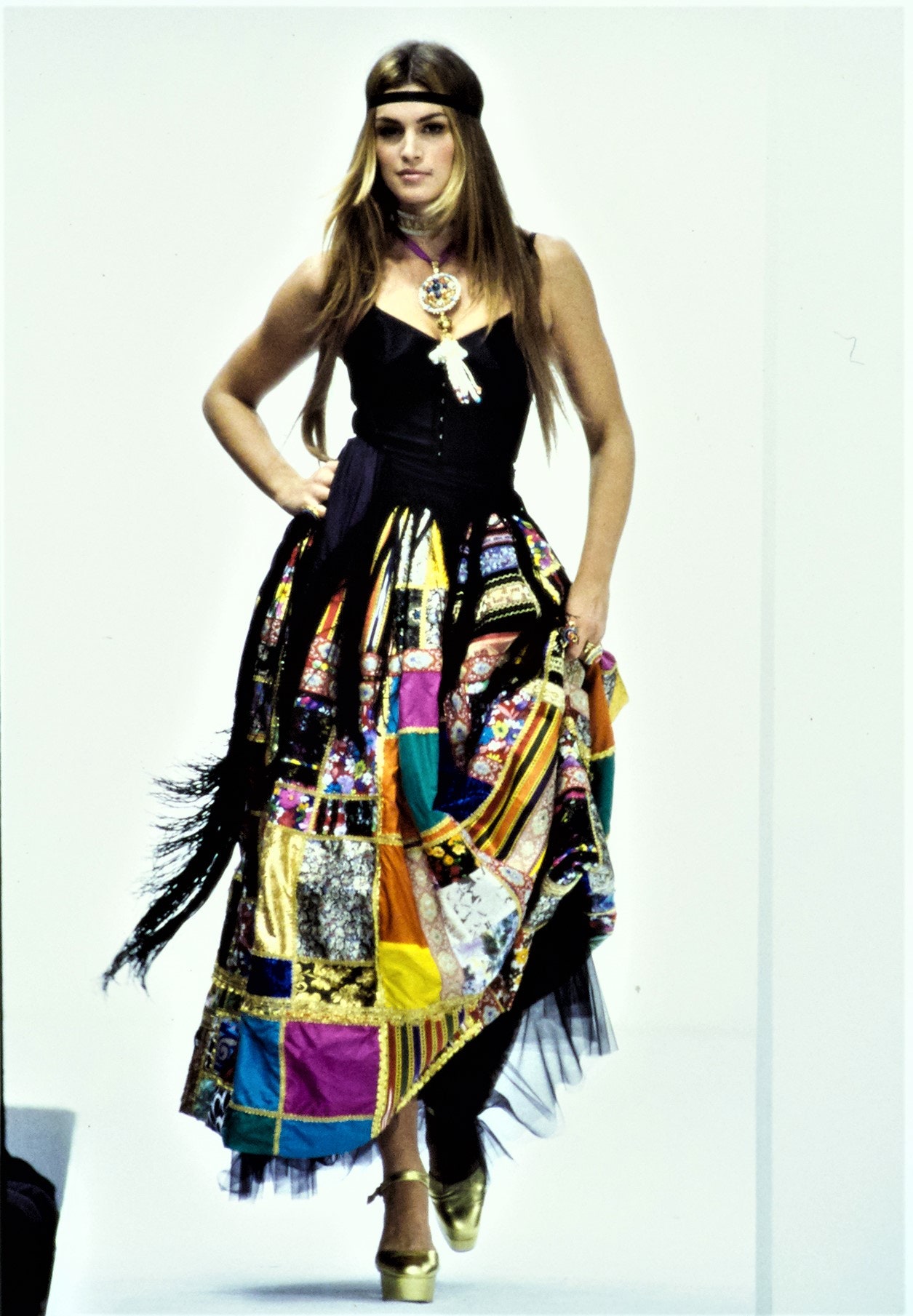 Kolekciou pre Jar/Leto 2021 sa dizajnéri pokúsili zachytiť spojenie talianskej histórie s odkazom na svoje vlastné kolekcie , z ktorých vypichli módnu prehliadku kolekcie pre Jar / Leto 1993.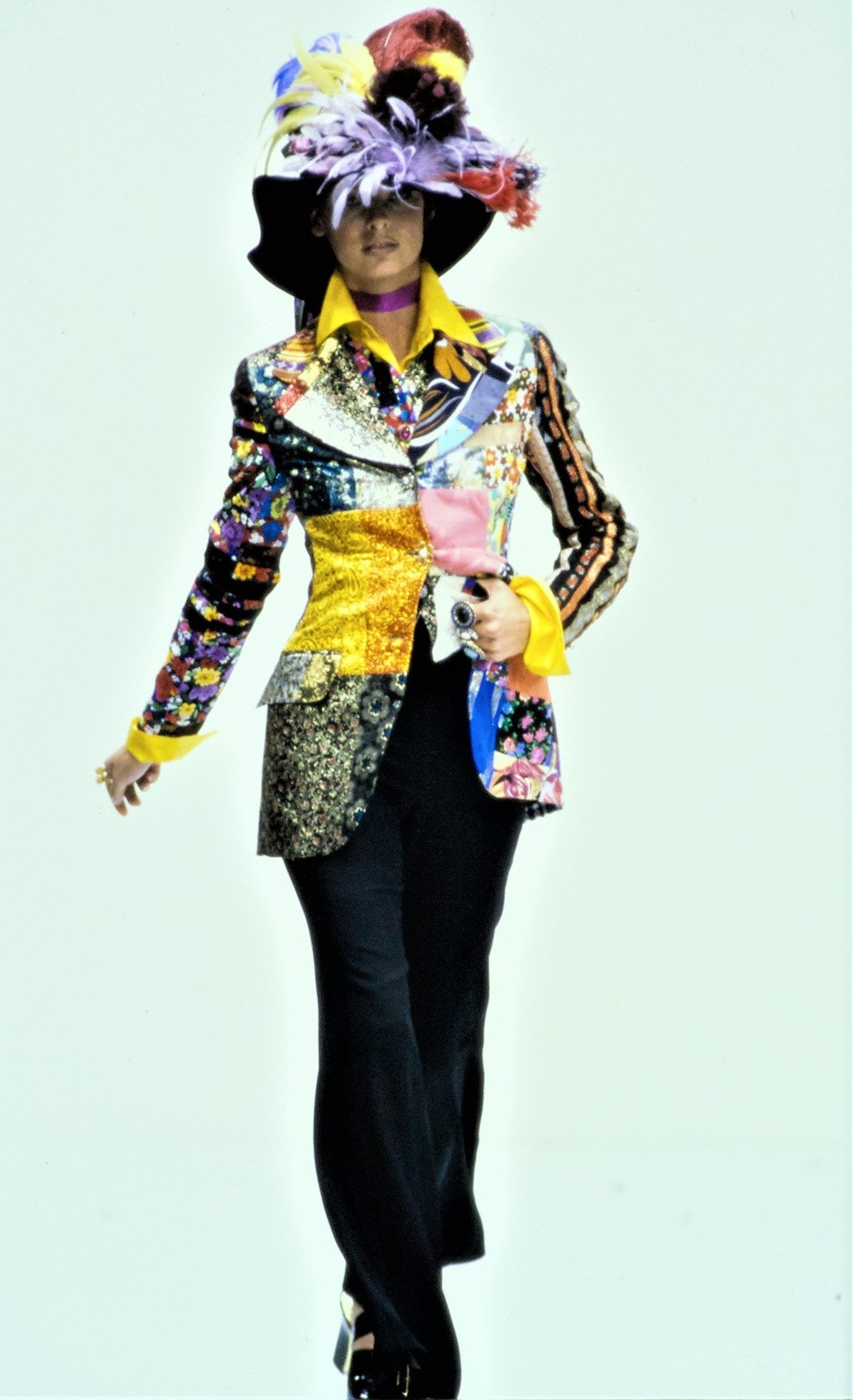 Modelka Linda Evangelista – patchowrkový model saka z kolekcie Dolce and Gabbana, Jar/Leto 1993.
obrázky: © Dolce and Gabbana, Vogue, Branislav Simoncik
Sledujte Facebook stránku: Mya Mirell Fashionista a Instagram: mya_mirell .