Philipp Plein, prehliadka kolekcie Jeseň / Zima 2020 – 21, Milan Fashion Week, Móda Ženy, 22. február 2020, Miláno, Taliansko
Zaujímavú módnu show naservíroval svojim divákom a priaznivcom módny dizajnér Philipp Plein v závere milánskeho módneho týždňa 22. februára 2020. Ten sa konal v čase od 18. februára do 24. februára a to práve v období, kedy začínala v Taliansku vyčíňať pandémia Corona vírusu. Nikto z prítomných fanúšikov módy, ktorí sa tohto milánskeho týždňa zúčastnili, však ani len netušil, čo sa stane krátko po jeho skončení a neboli sme ani chránení. Viacerí ľudia zainteresovaní v oblasti módy a módneho biznisu, modelky, celebrity, svetoví šéfredaktori, žurnalisti, fotografi následne po jeho skončení pokračovali na Paris Fashion Week, ktorý sa skončil 4. marca 2020.
Dizajnér Philipp Plein je častovaný rôznymi prívlastkami, uznávaný, zbožňovaný i kontroverzný zároveň. Tento známy tvorca "bez hraníc" však vie, ako urobiť show a tú pripravil divákom v sobotu večer v plnej paráde. Pod zelenými blikotavými svetlami sa na móle začala promenáda modelov popri pristavených nablýskaných helikoptérach a zlatých autách.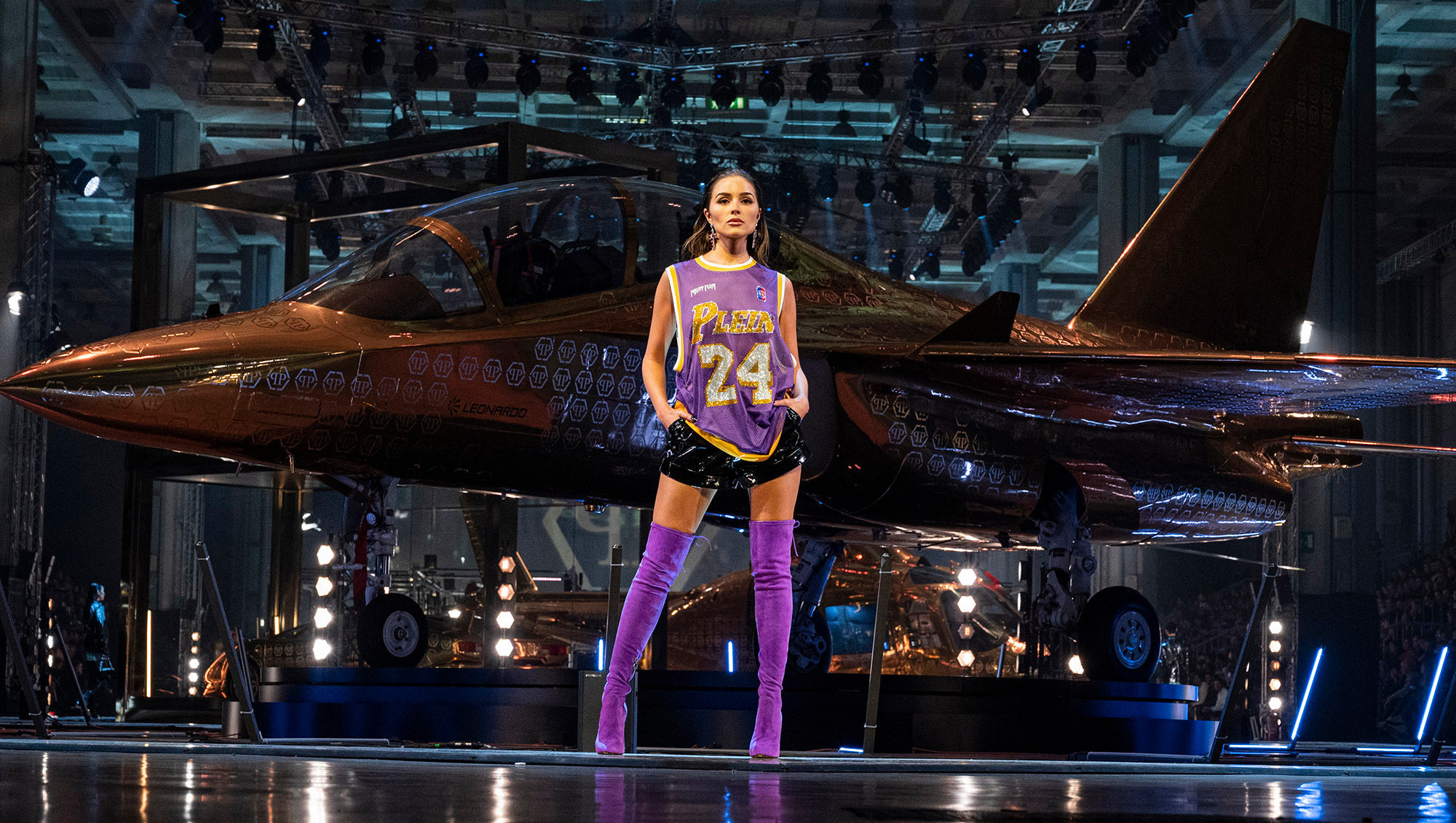 Elektrickú show s blikotajúcimi zelenými svetlami otvárala 48-ročná herečka JADA PINKETT SMITH.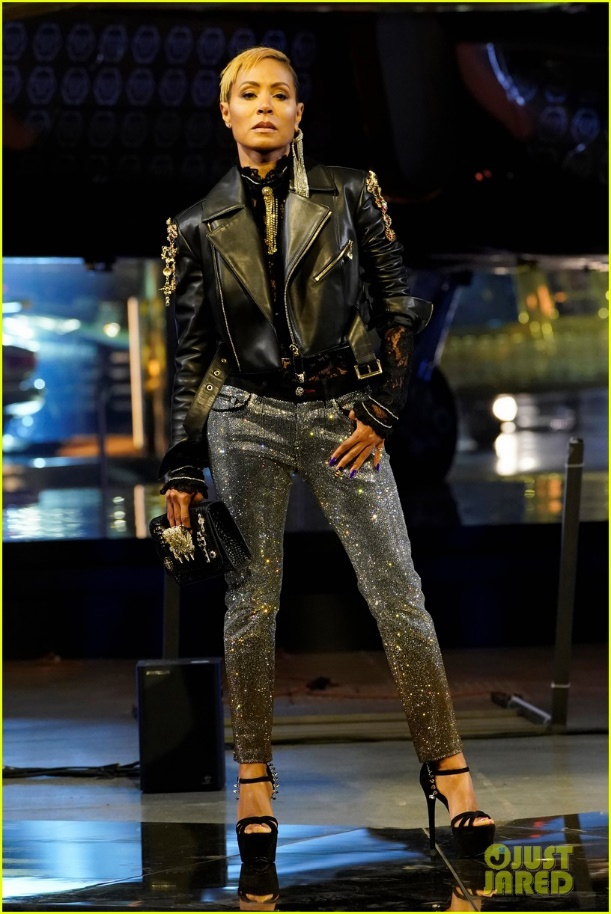 Na móle sa blysla aj mature modelka (mature models – modelky vo veku), 71 ročná MAYE MUSK. Predviedla leopardí model a bravúrny catwalk v 16 cm podpätkoch, v ktorých prešla celé dlhé mólo.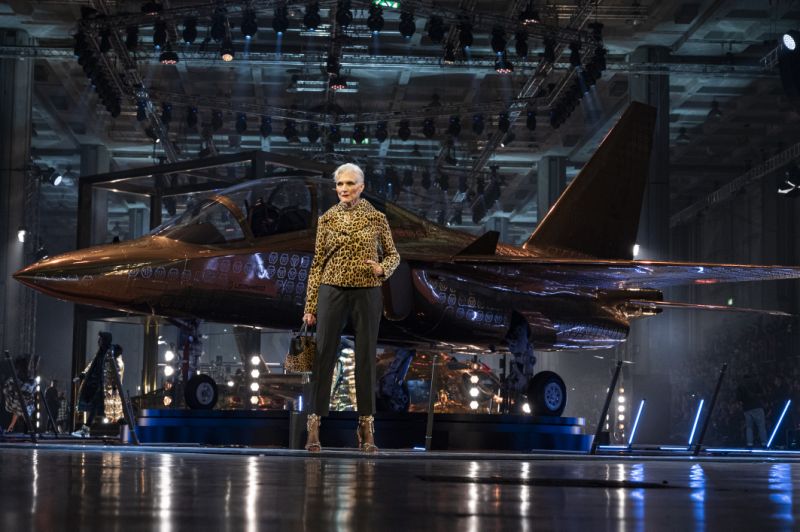 Naopak niekoľko modeliek malo s chôdzou po klzkom zrkadlovom móle v ultra štíhlych vysokých podpätkoch problém a knísali sa, no potom si topánky vyzuli a odkráčali naboso.
Tieto modelky však nestrhli celú pozornosť na seba, o tú sa postarala bombastická scéna s helikoptérou, jachtou a lietadlom, zlaté a bronzové nablýskané kapoty a koncert Tyga v strede boxového ringu s ohňostrojom a laserovou svetelnou show.
KOLEKCIA JESEŇ / ZIMA 2020 – 21
Kolekcia obsahovala opäť typické znaky Philipp Plein – nablýskaná scéna ladila s nablýskanými zlatými modelmi, flitrovanými šatami, modelmi posiatymi kryštálmi, punkovými metalickými zdobeniami, leopardími potlačami, potlačami s dolármi, kabelky zdobili viaceré kapsičky, cross-body kabelky, modely dopĺňali ihličkové čižmy, či platformové topánky.
Šaty z transparentných flitrovaných materiálov svietili na móle rovnako ako zlaté modely.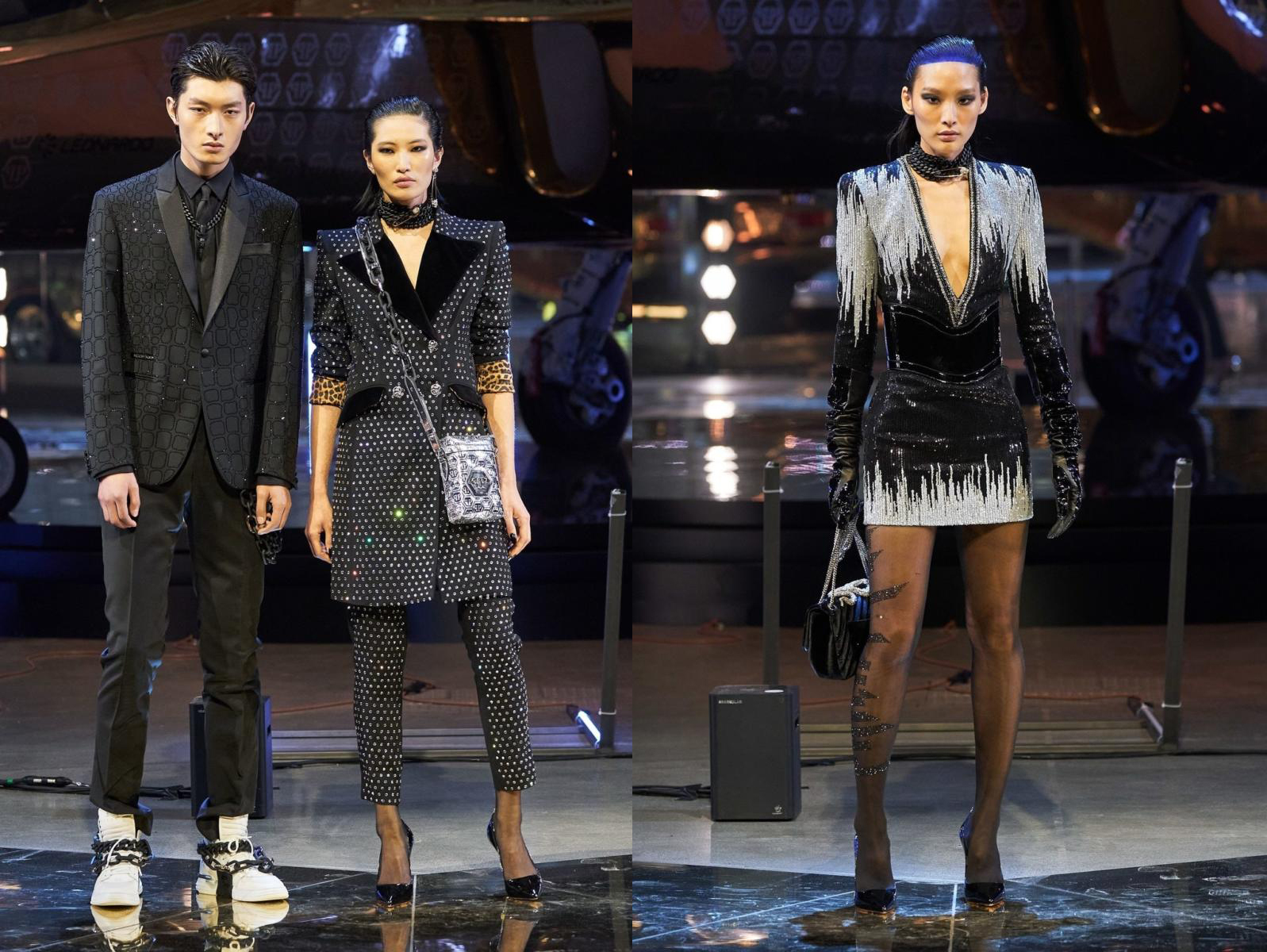 Leopardie potlače nesmeli chýbať v novej kolekcii Philipp Plein – Jeseň / Zima 2020 – 21.
Zvlášť pútavé boli leopardie vzdušné dlhé voľné šaty z transparentného materiálu a s dlhým rukávom.
Nechýbali svieže farby, výrazné a vtipné potlače, potlače s logami Philipp Plein a latex.
Pre pánsku módu bola taktiež charakteristická zlatá farba, masívne reťaze, kapsičky, prešívané bundy, kapucne, potlače s logami a členkové zlaté tenisky.
Na prehliadke tejto značky predvádzala aj 31-ročná Slovenka, modelka MICHAELA KOCIANOVÁ, v zlatom modeli od hlavy po päty (na foto vľavo). Video si môžete pozrieť na facebook stránke Mya Mirell Fashionista v kategórii Videá a na instagrame: mya_mirell.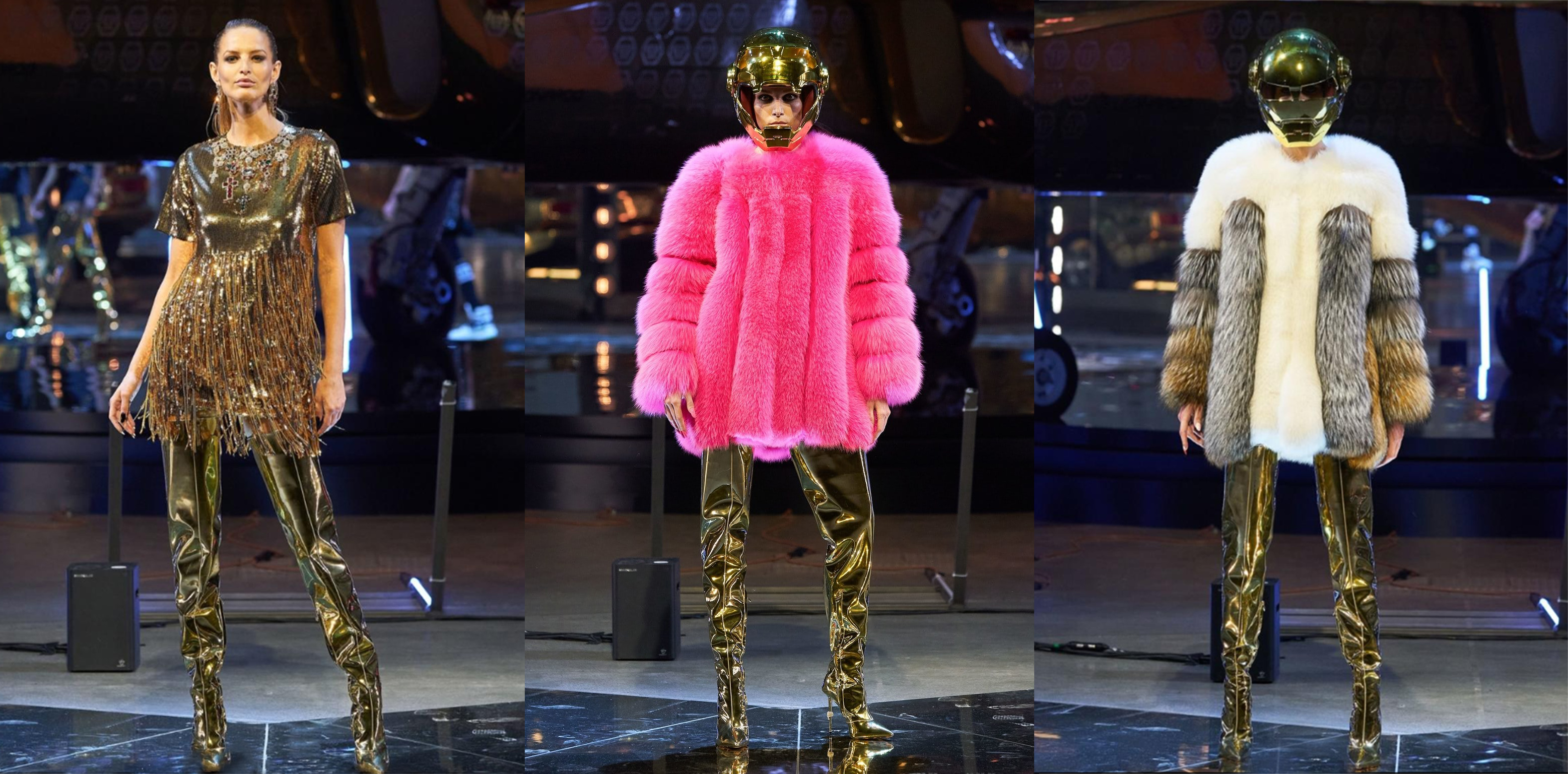 Elegantné čierne šaty predviedla modelka ALANA FELISBERTO.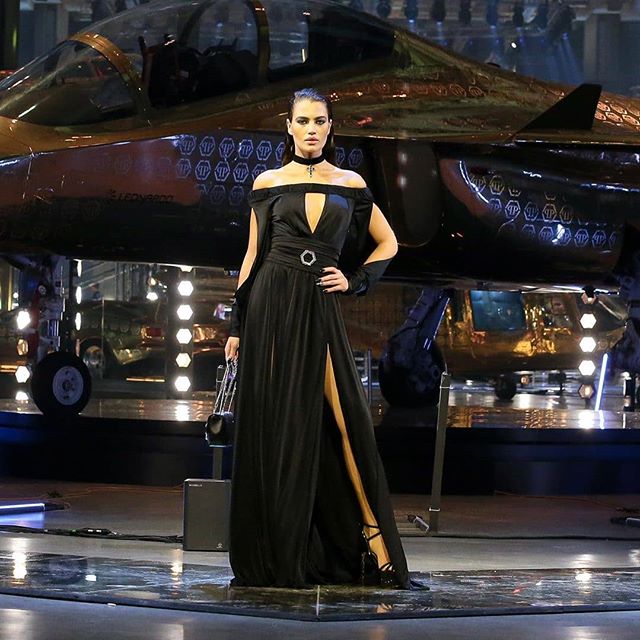 Medzi hviezdami, ktoré sa predviedli na móle boli Jada Pinkett Smith, Olivia Culpo, fotografka Ellen von Unwerth a Gigi Gorgeous.
S Ellen von Unwerth som si urobila túto sezónu Milan Fashion Weeku spoločnú fotografiu. Je to veľmi príjemná a správne energická dáma, bývalá modelka s nezameniteľným lookom, kučeravou blonďavou hrivou a fantastickou postavou.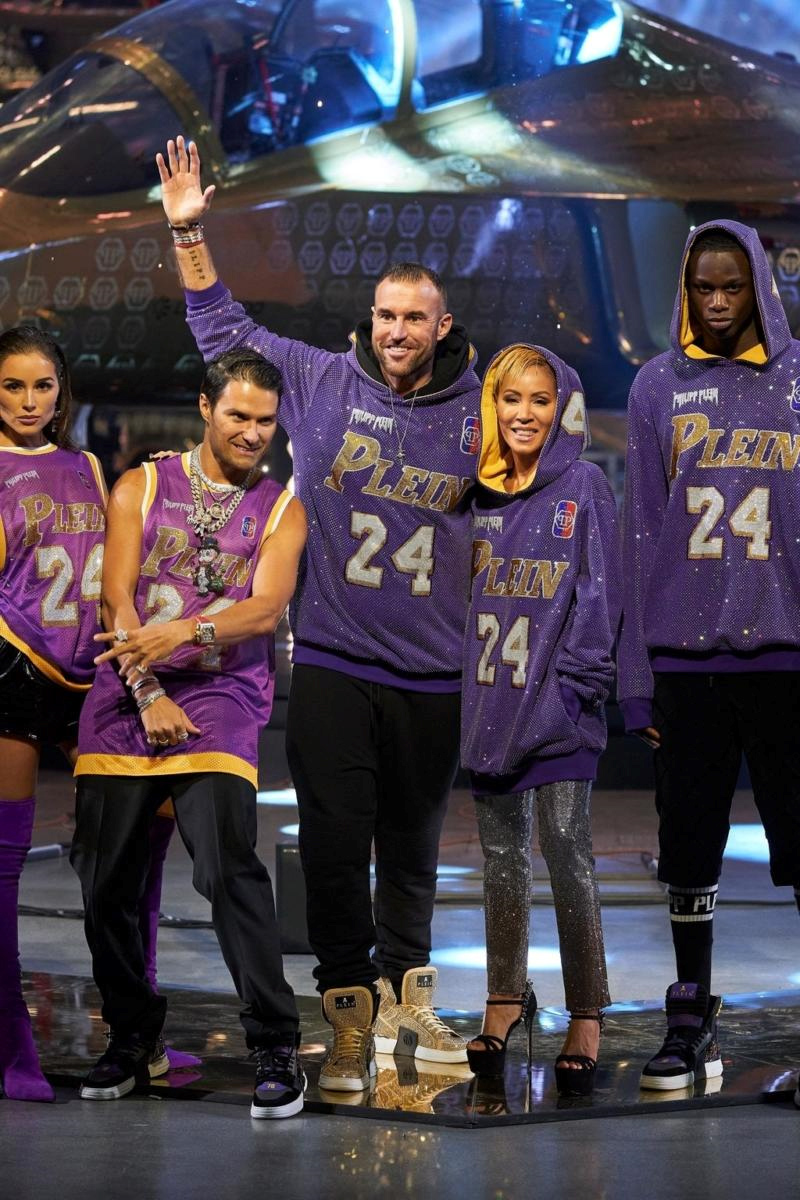 Dizajnér Philipp Plein v strede – Milan Fashion Week, Móda Ženy, 22. február 2020
Sledujte instagram mya_mirell, kde v insta stories uvidíte moje zaujímavé módne videá. Taktiež stránku blogu na facebooku s názvom Mya Mirell Fashionista, ktorá je venovaná móde a Milan Fashion Weeku.