PHILOSOPHY DI LORENZO SERAFINI, Milan Fashion Week – Móda Ženy, 20. – 26. február 2018, kolekcia jeseň/zima 2018 -19 , 22. február 2018
Kolekcia návrhára Lorenzo Serafiny pre zimnú sezónu 2018 – 19 zahŕňala overaly aj kožené, krátke nohavicové overaly, doplnené členkovými čižmami, kožušinové bundy a kožuchy a modely z denimu so zreteľne zvýraznenými ramenami. Romantiku tradične reprezentovali modely s prvkami volánov aplikovaných na blúzkach a šatách, modely z transparentných materiálov, výrazné modely zo zlatej kože, zdobenia, kvetinové romantické vzory, dievčenské goliere zdobené drobnými kvetinkami a stužkami. Video z prehliadky si môžete pozrieť v hd kvalite na youtube: https://www.youtube.com/watch?v=1QeZ-Cb-EeU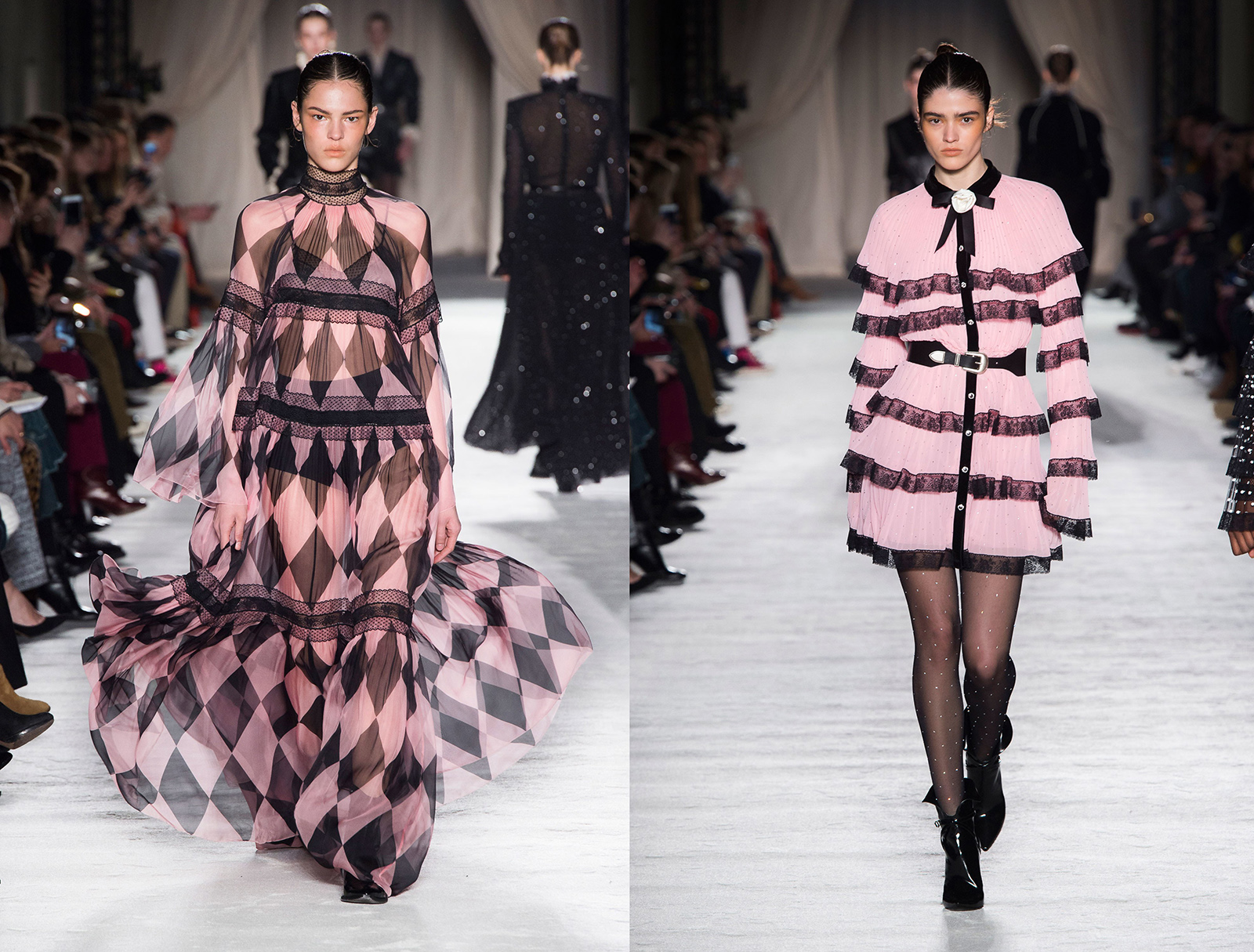 Na módnu prehliadku sa prišla pozrieť aj pozvaná talianska celebrita VALENTINA FERRAGNI – sestra slávnej CHIARI FERRAGNI, s ktorou som si urobila fotografiu.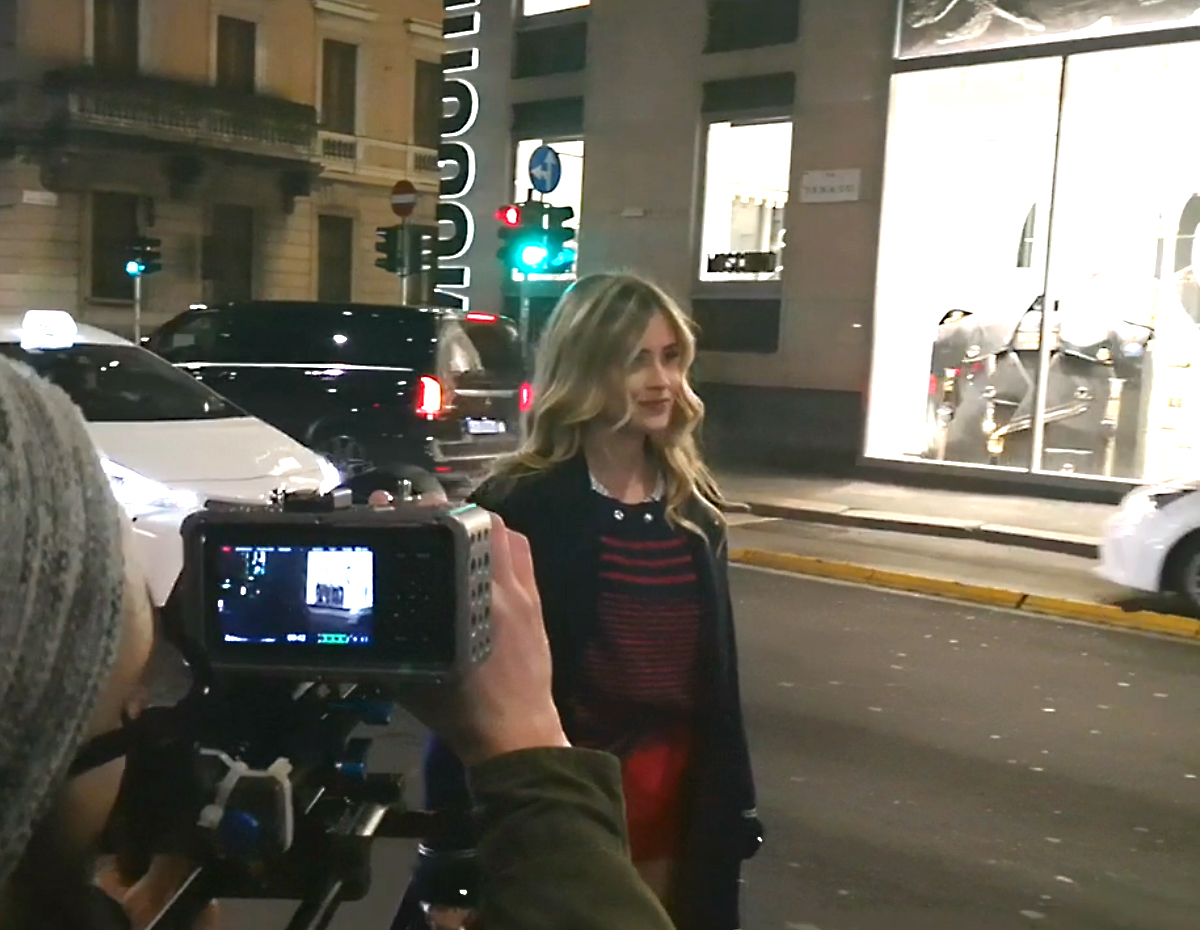 Na fotografii s VALENTINOU FERRAGNI – prehliadka značky Philosophy di Lorenzo Serafini, február 2018 , kolekcia jeseň – zima 2018 -19.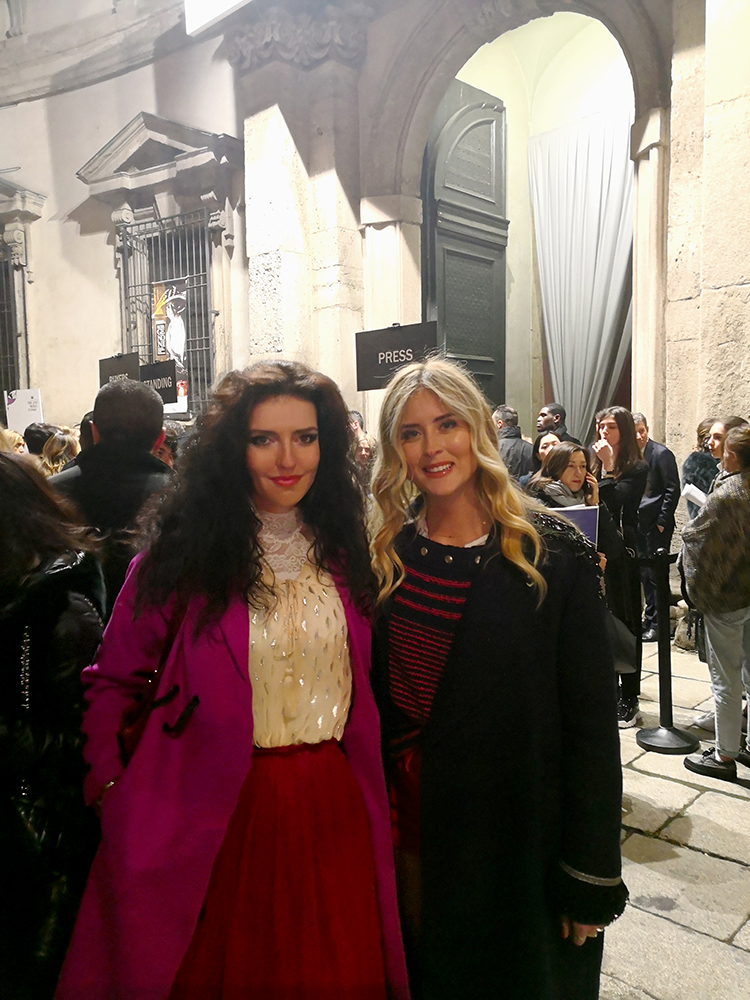 Módni návrhári Milan Fashion Weeku počas tejto sezóny začlenili do svojich kolekcií prvky 80. rokov, Lorenzo Serafini sa však v niečom odlíšil. Ponechal zvýraznené ramená ako hlavné prvky 80. rokov, uhladil overaly do podoby, kde spolu s kožou boli predstavené ako oblečenie na večer.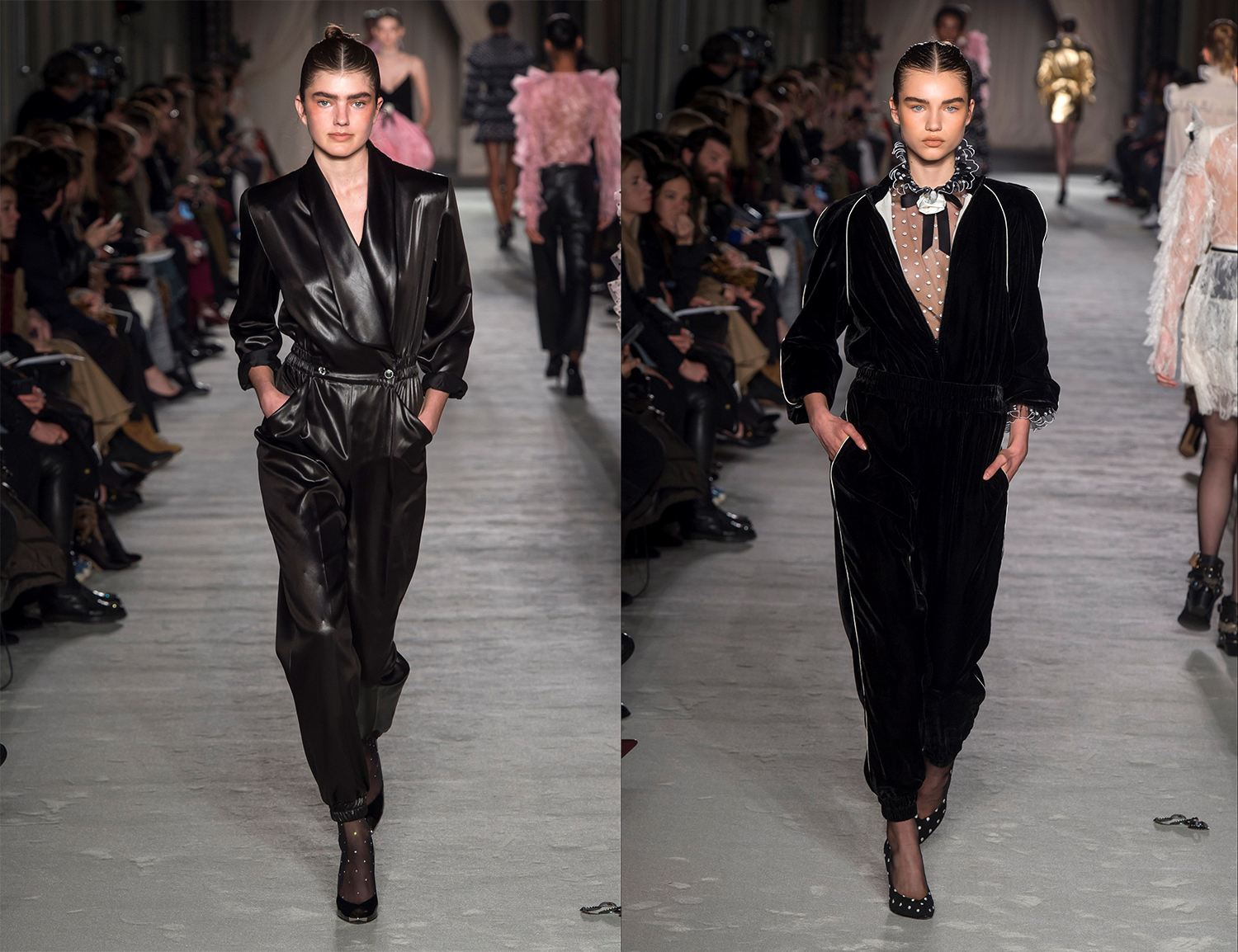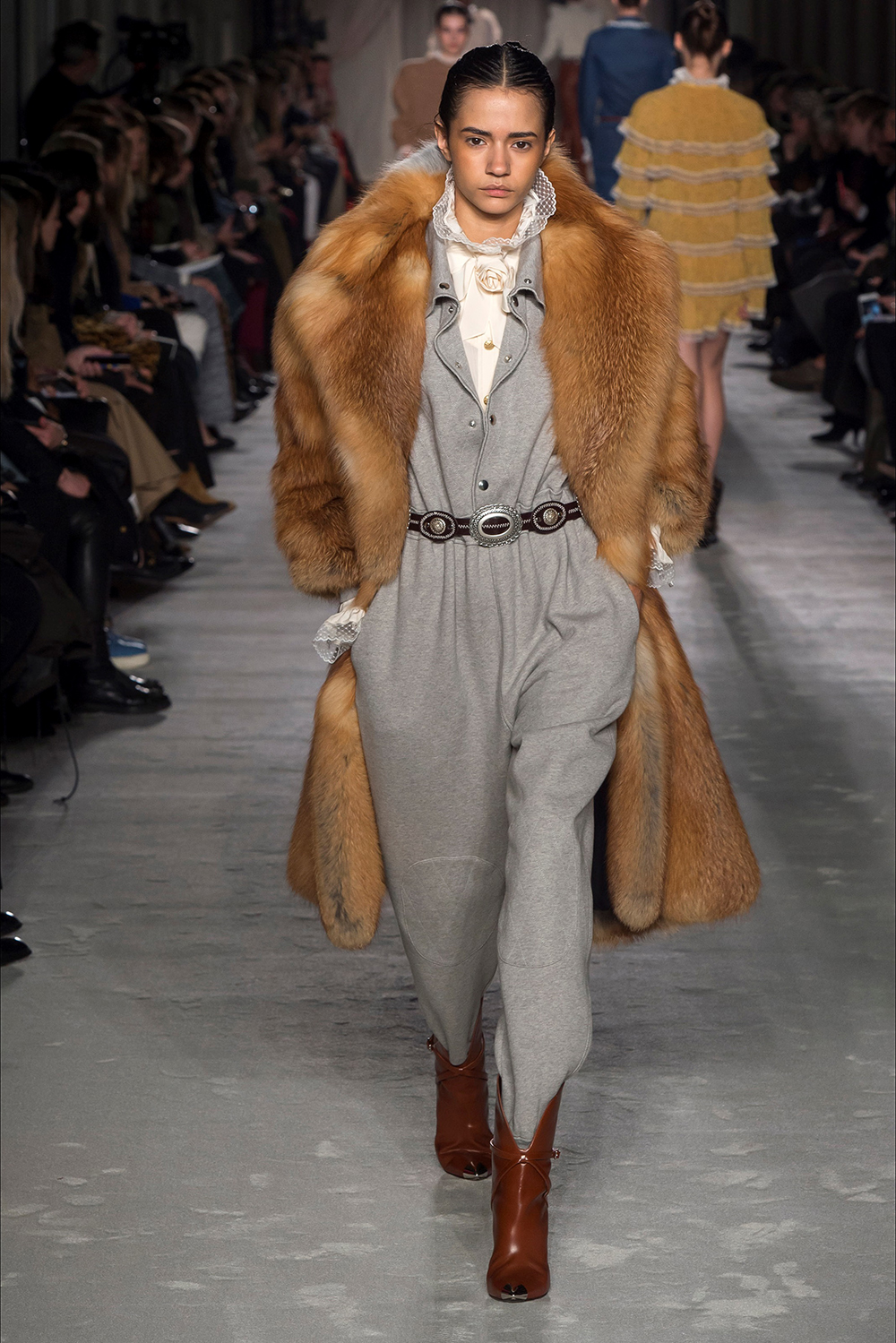 Overaly na denné nosenie predstavoval šedý model na gombičky s typickými členkovými čižmami. Niektoré boli hladké niektoré s prackami a ozdobami.
Modelky nestíhali, tak ako aj ostatní účastníci Milan Fashion Weeku – módni kritici, editori, novinári, pozvaní hostia, všetci tí, ktorí sa chcú dostať z jednej módnej show na druhú, majú obyčajne naponáhlo. Módne prehliadky nasledujú husto tesne za sebou, teda modelka predvádzajúca na za sebou nasledujúcich módnych prehliadkach má čo robiť, aby prišla včas. To sa týka všetkých, ktorí sa chcú dostať tiež z jednej módnej prehliadky na druhú.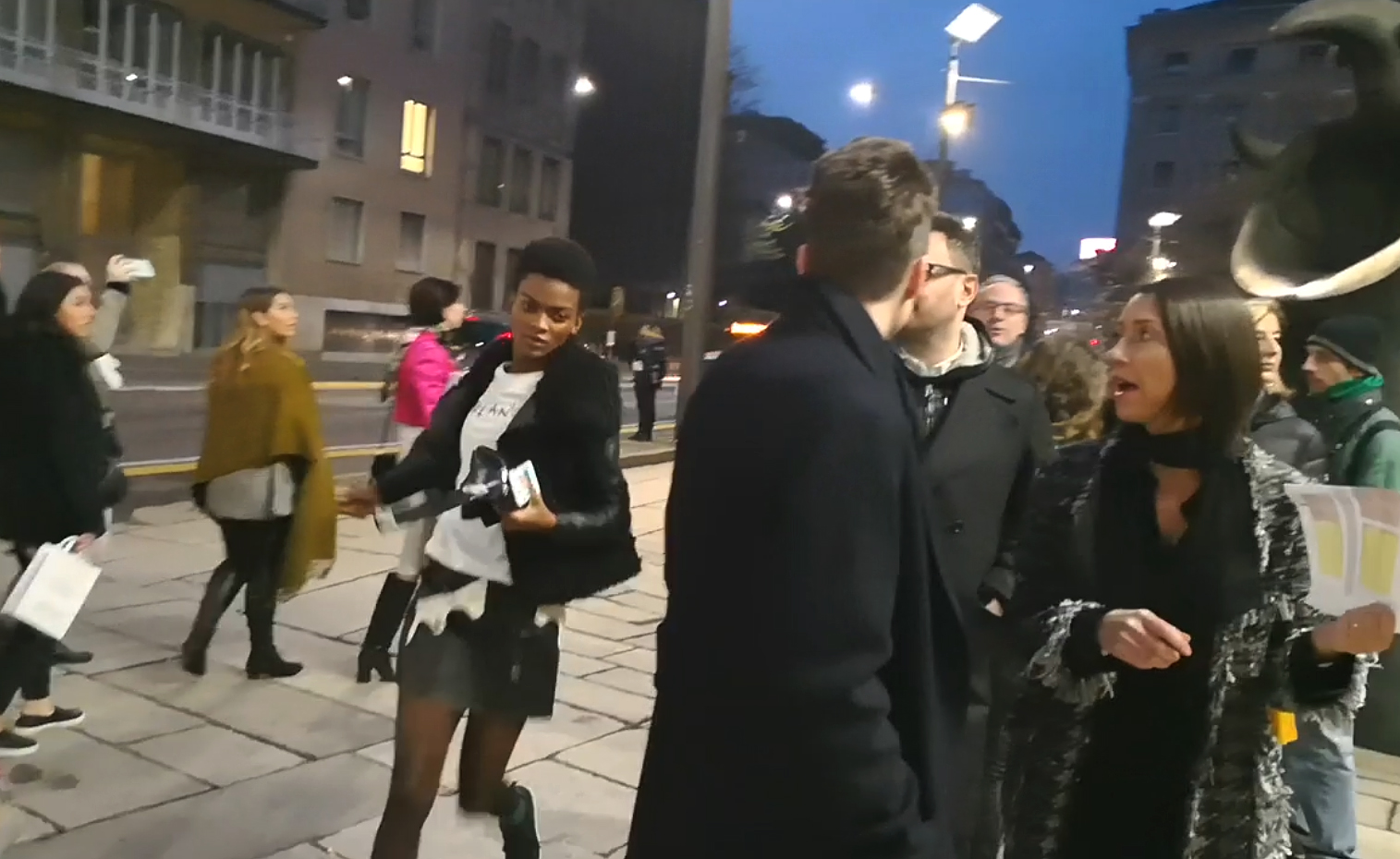 Zvýraznené ramená, stojáčikové volánové goliere, voľné nohavice, to sú prvky 80. rokov v zimnej kolekcii 2018 -19 Lorenzo Serafini doplnené o western prvky – členkové čižmy, kožušiny, strapce, opasky, denim.
Riflovina v podobe overalov, zdvojená riflovina na modeloch v kombinácii s romantickými prvkami a členkovými čižmami – aj tým je charakteristická zimná kolekcia 2018 -19 talianskeho módne návhrára Lorenzo Serafiny.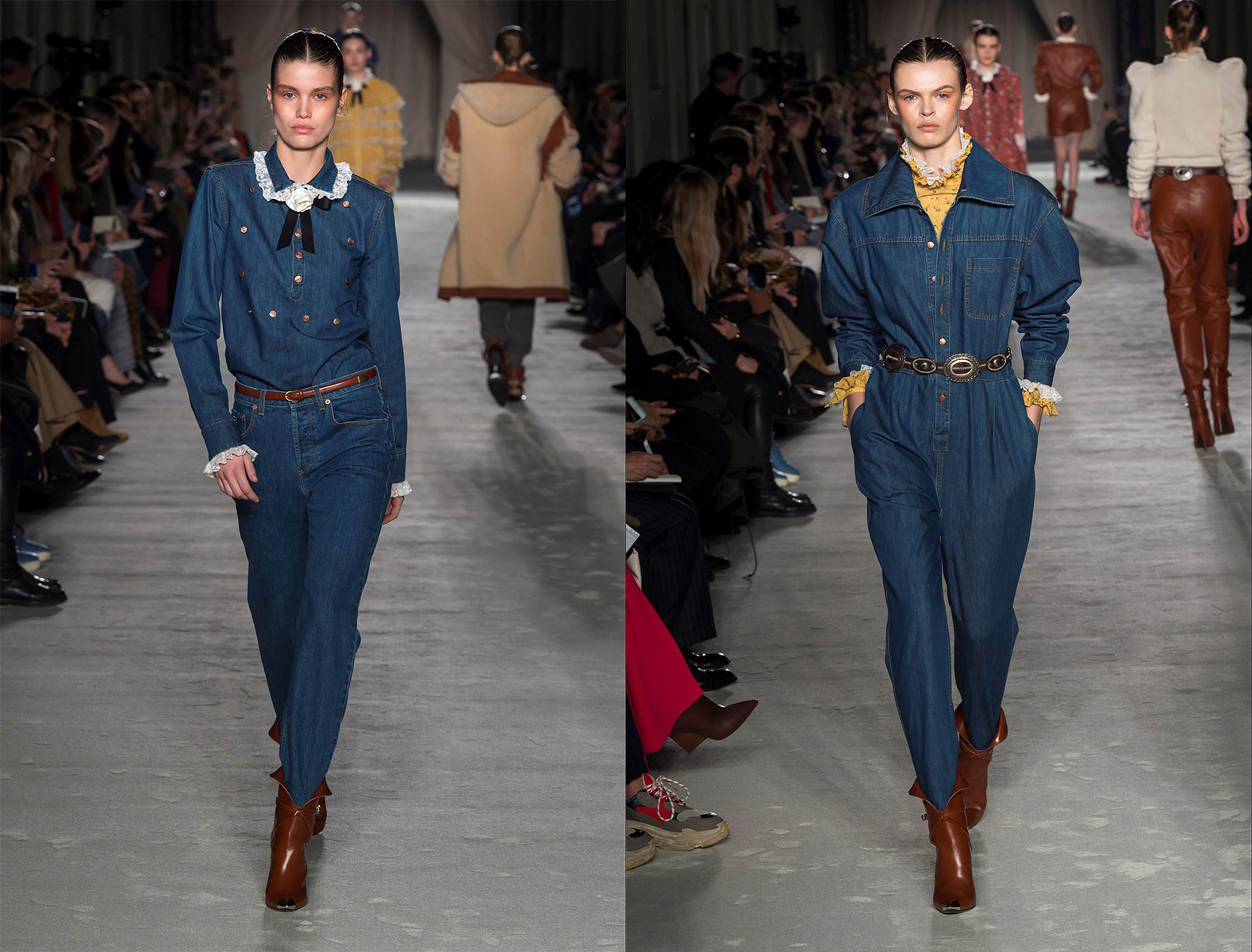 Transparentné materiály, volánové detaily a bodky tvorili romantickú časť kolekcie Lorenzo Serafini – jeseň/zima 2018 – 19.
Zlatá koža ako luxusný záblesk zimnej kolekcie so ženským nádychom.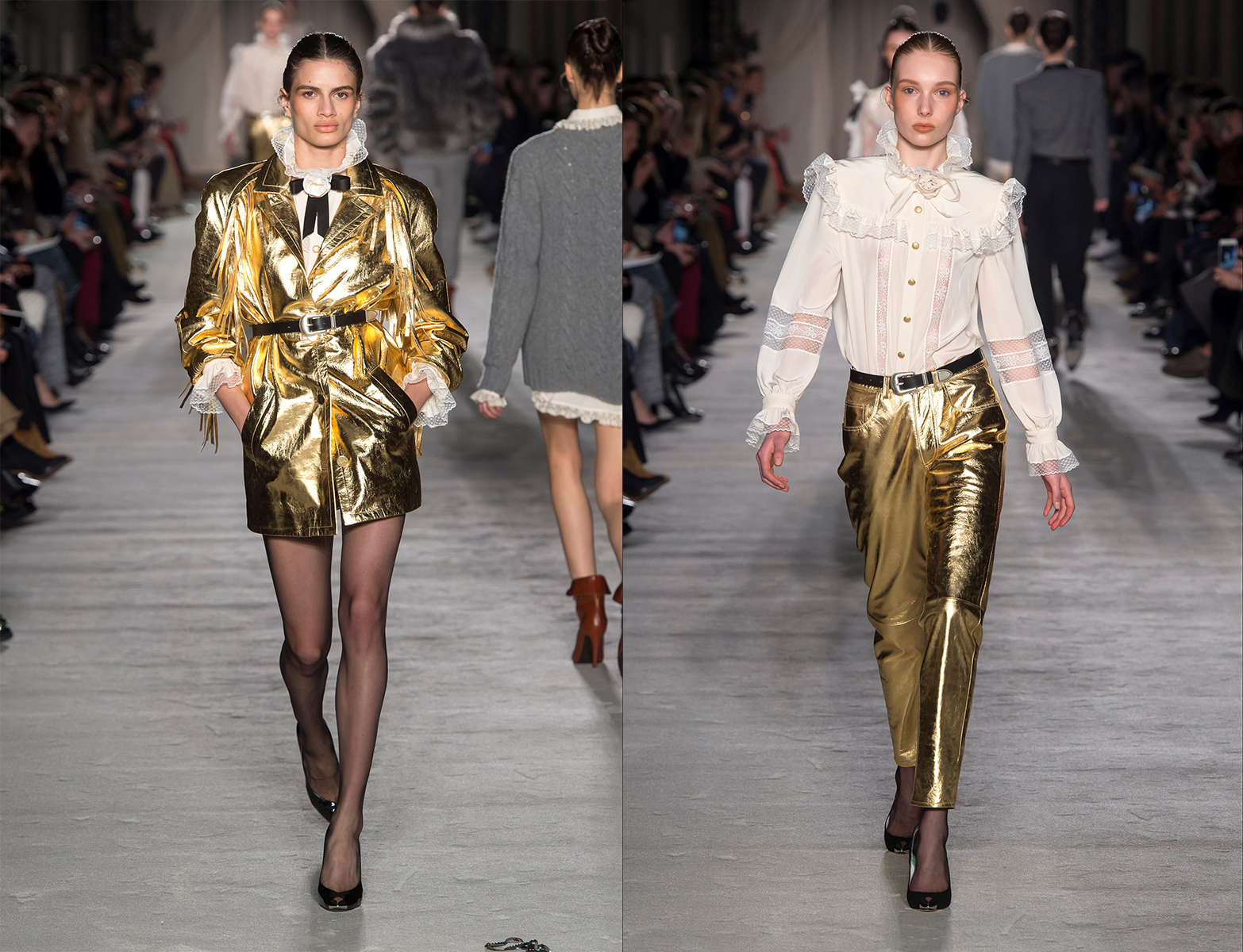 Módny návrhár Lorenzo Serafini bol dlhšiu dobu fascinovaný érou zušľachťovania a vylepšovania športovo-romantickej estetiky, ktorá tvorila markantný znak značky Philosofy di Lorenzo Serafini. Túto sezónu sa vrhol aj do western prvkov, ktoré môžeme vidieť na niektorých modeloch témy kolekcie s názvom Mimomestské dievča idúce do Aspenu – nepravé kožušiny, strapcové bundy a zdvojený denim.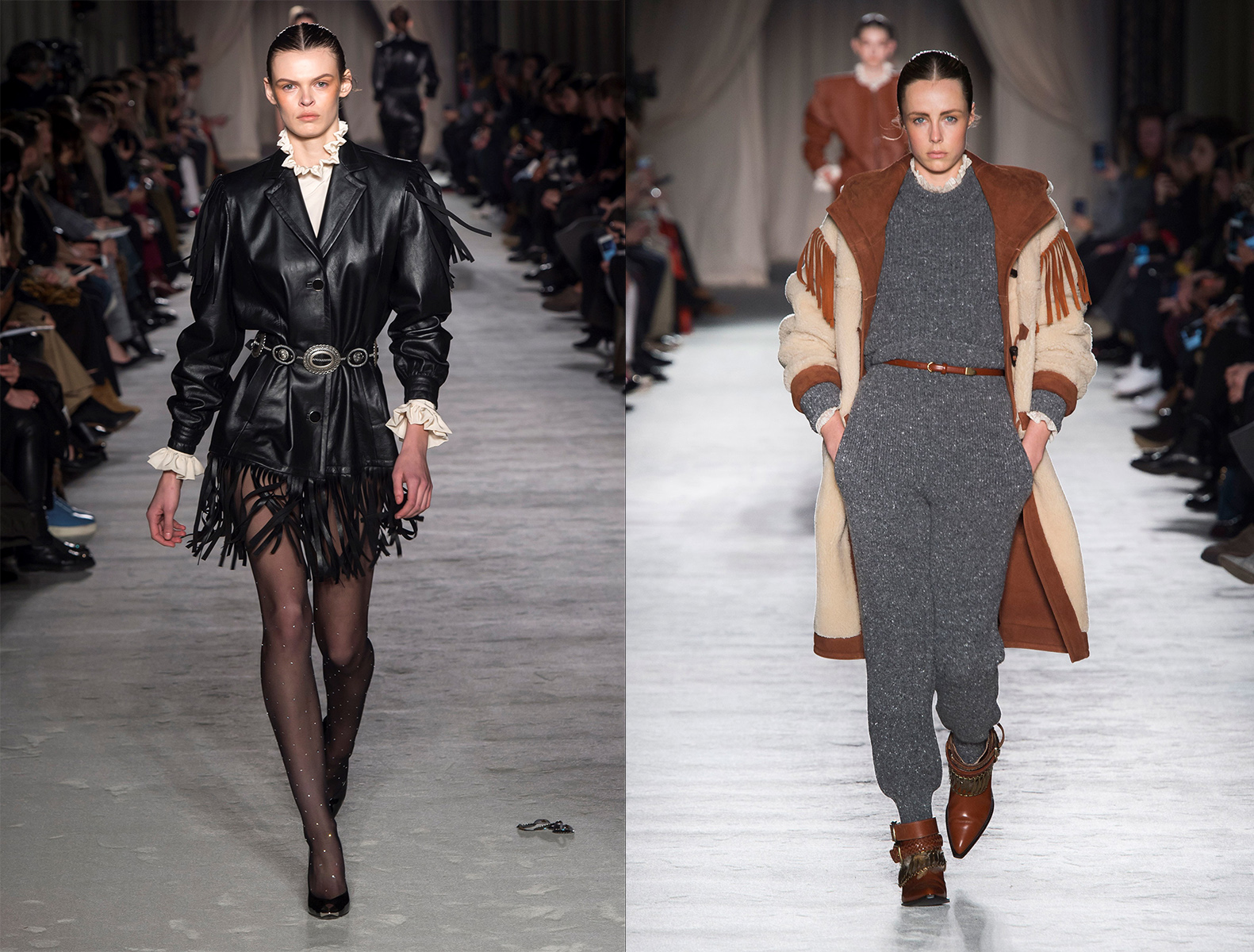 Taká talianska vízia amerického sna. Módny návrhár Lorenzo Serafini sa snaží niekedy skrz svoj dizajn vyjadriť aj isté názory smerom do politického diania a diania vo svete.
Western prvky v podobe kožených modelov – krátka bunda do pása so zvýraznenými ramenami, krátke nohavice s faldami a členkové čižmy. Farby charakteristické pre zimnú kolekciu 2018 -19 Lorenzo Serafini boli kamel, mliečna biela, cementovo šedá, tmavošedá, čierna, ružová, zlatá, denimová modrá, svetlo modrá a kanáriková žltá.