Praha, matka miest, skutočné stredoveké veľkomesto vybudované dôsledne cisárom Karlom IV., ponúka mnoho rôznych pamätihodností, sakrálnych stavieb a verejných budov, na ktoré natrafíte takmer na každom kroku. Za perlami barokovej Prahy a poznaním týchto pamiatok by ste potrebovali viac ako týždeň a takouto koncentráciou historických skvostov sa môže popýšiť len máloktoré mesto Európy. No kto by šiel do Prahy a nenavštívil by raz preslávený Tančící dúm, veru by prišiel o pekný zážitok. A to práve v tomto čase, kedy ešte stíhate unikátnú výstavu Retro biják len do 14. októbra 2018.
Prahu, nádhernú európsku a svetovú metropolu, ktorá sa hrdo pýši historickou krásou dejinných udalostí, skrášľuje aj jedna z moderných zaujímavých stavieb, na ktorú sa osobne vždy teším. Tančící Dúm, ako sa táto stavba volá po česky, Tancujúci Dom – od amerického architektka Frank Gehry v spolupráci s českým architektom Vladom Milunićom, sa nachádza na nároží Jiráskovho a Rašinovského nábrežia. Je to typický príklad dekonštruktivistickej architektúry a práve preto ma táto stavba zaujala. Od čias štúdií na Fakulte Architektúry STU v Bratislave som vždy vyznávala dekonštruktivistickú až skulpturálnu architektúru a milovala tvorbu architektov od Zaha Hadid (nedávno zosnulá) cez Daniela Libeskinda po ďalších predstaviteľov dekonštuktivizmu ako smeru v architektúre. Patria k nim tiež Rem Koolhaas, Peter Eisenman, COOP Himmelblau. Tento štýl a tvorba architektov tvoriacich v tomto duchu sa vyznačuje istou tvarovou deformáciou celkovej hmoty, roztrieštenými až abstraktnými formami architektúry, ladnými krivkami, komplikovaným vzťahom ku kontextu a miestu až akoby náhodným chaosom. A to ma na tom najviac baví a zaujíma.
Tancujúci dom vytvoril americký architekt Frank Gehry spolu s českým architektom Vladom Milunićom. Stojí na nároží Jiráskovho námestia a Rašinovského nábrežia. Je príkladom dekonštruktívnej architektúry. Na jeho vrchole sa vám naskytne takýto krásny výhľad na pražskú metropolu.
Pomenovanie tancujúci dom dostala stavba vďaka svojím vežiam, ktoré pripomínajú postavy tanečníkov Ginger Rogersovej a Freda Astaira. Pripodobnenie stvárňuje veža kamenná a veža sklenená , ktoré pri pohľade zvonka evokujú pohyb. Na vrchole veže, ktorá symbolizuje tanečníka, na samotnej vyhliadke je kupola z kovovej konštrukcie s nerezovou sieťovinou a tá má symbolizovať vlasy akoby hlavu medúzy.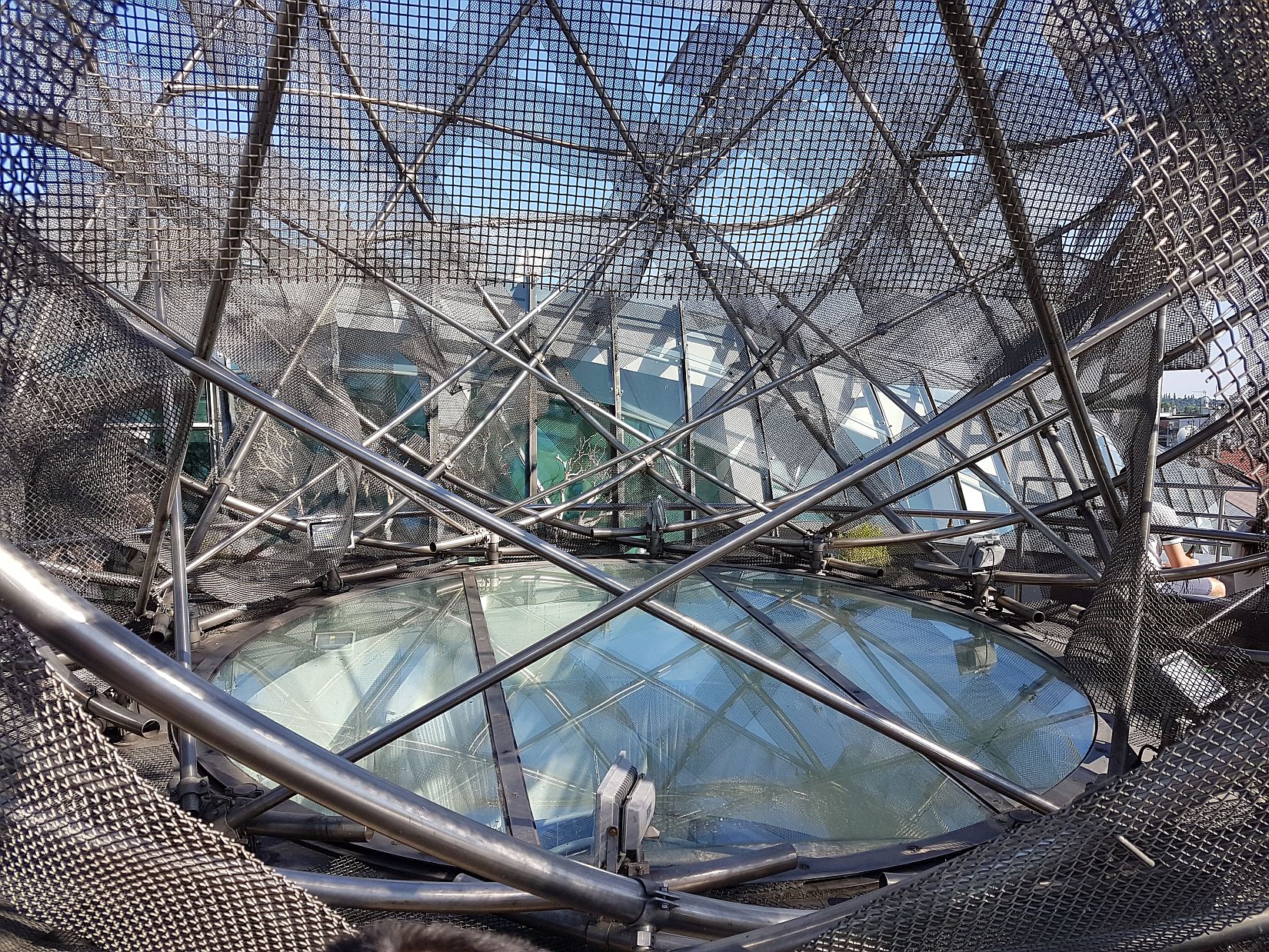 Ako architektku ma zaujal už prvotný zámer pri plánovaní výstavby v roku 1994, bola som zvedavá, ako v skutočnosti stavba dopadne. Otvorenie nastalo v roku 1996. Treba povedať, že stavbu nebolo možné spočiatku navštíviť, prístupná pre verejnosť bola až o pár rokov neskôr. Veľmi pekná je najmä vysvietená v noci, no ľudia sa chceli pozrieť aj dnu. Myslím si, že stavba je zaujímavá nielen pre zainteresovanú verejnosť , architektov, ale vzbudzuje zvedavosť aj z radov bežných ľudí, ktorí tu nájdu rôzne možnosti zábavy. Vnútri býva inštalovaná výstava, sídli tu galéria, ktorá sa zameriava na výstavy diel českých a zahraničných umelcov alebo tu nájdete rôzne tematické expozície. Výška vstupného na jednotlivé výstavy, ako sa uvádza na stránke galérie tancujúceho domu, sa podľa práve prebiehajúcich výstav líši.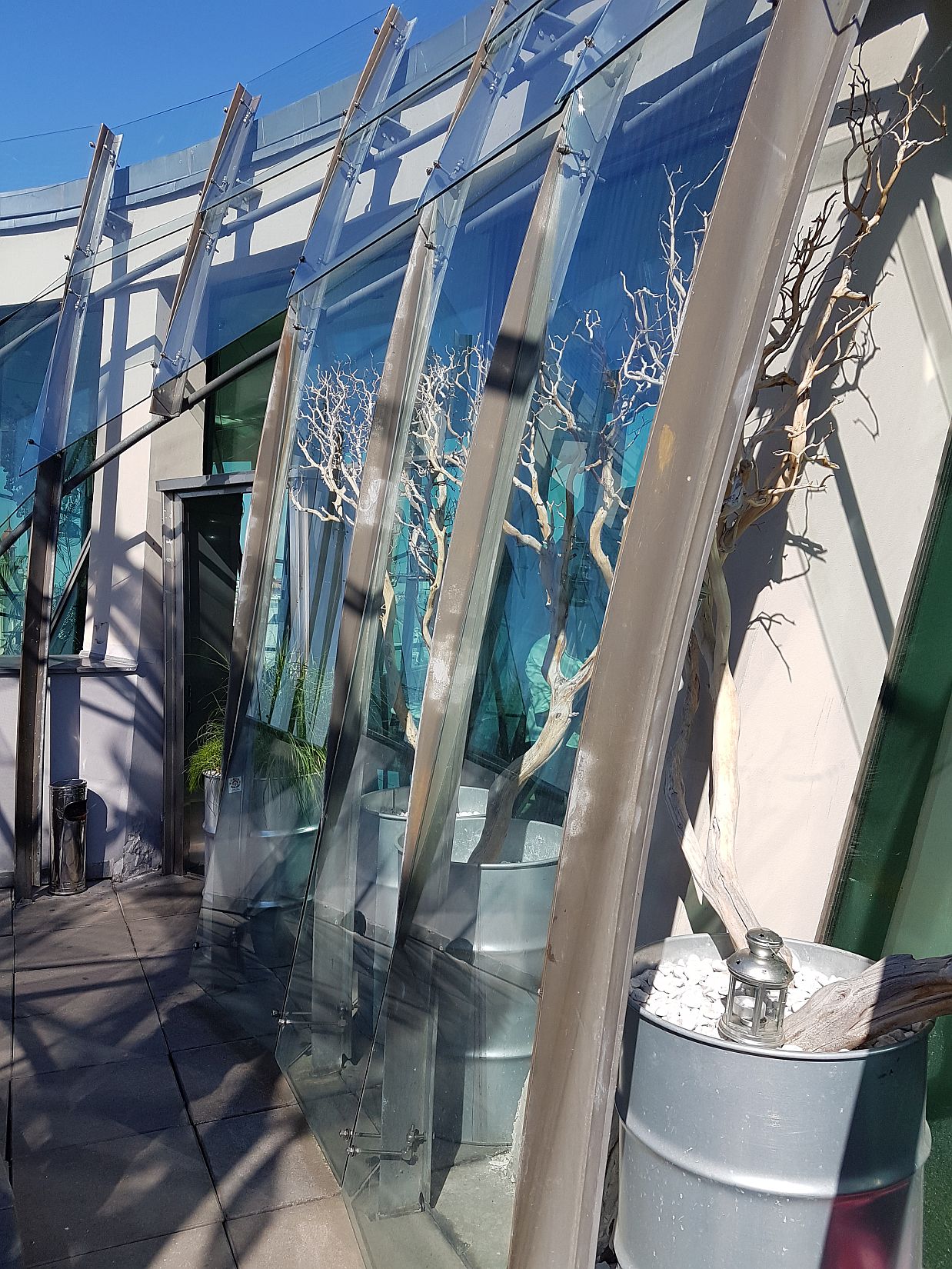 Na najvyššom podlaží sa môžete pokochať prekrásnym výhľadom na Pražskú metropolu. A to nielen v lete. Ak nefúka a vystihnete krásne počasie, výlet bude dokonalý. Na vrchole vyhliadky sa môžete aj občerstviť, pookriať a užívať si tento pocit. Ovšem treba sa pripraviť na fakt, že z roka na rok býva na vrchole viac a viac ľudí, nával turistov je samorezrejme v sezóne návštev pri peknom počasí. Priestoru je tam potom veľmi málo a nedá sa veľmi chodiť. Stavba už teraz prekonáva isté limity zaťaženia a návštevnosti. Vyhliadku si prichádza pozrieť značný počet ľudí, len za minulý rok to bolo štvrť milióna návštevníkov a galériu si prišlo pozrieť viac ako stotisíc.
V budove nájdete aj kancelárie, ktoré sa rozprestierajú na šiestich podlažiach, školiace a konferenčné priestory a tie sú na prízemí. Luxusnú kaviareň a reštauráciu nájdete na tom najvyššom podlaží.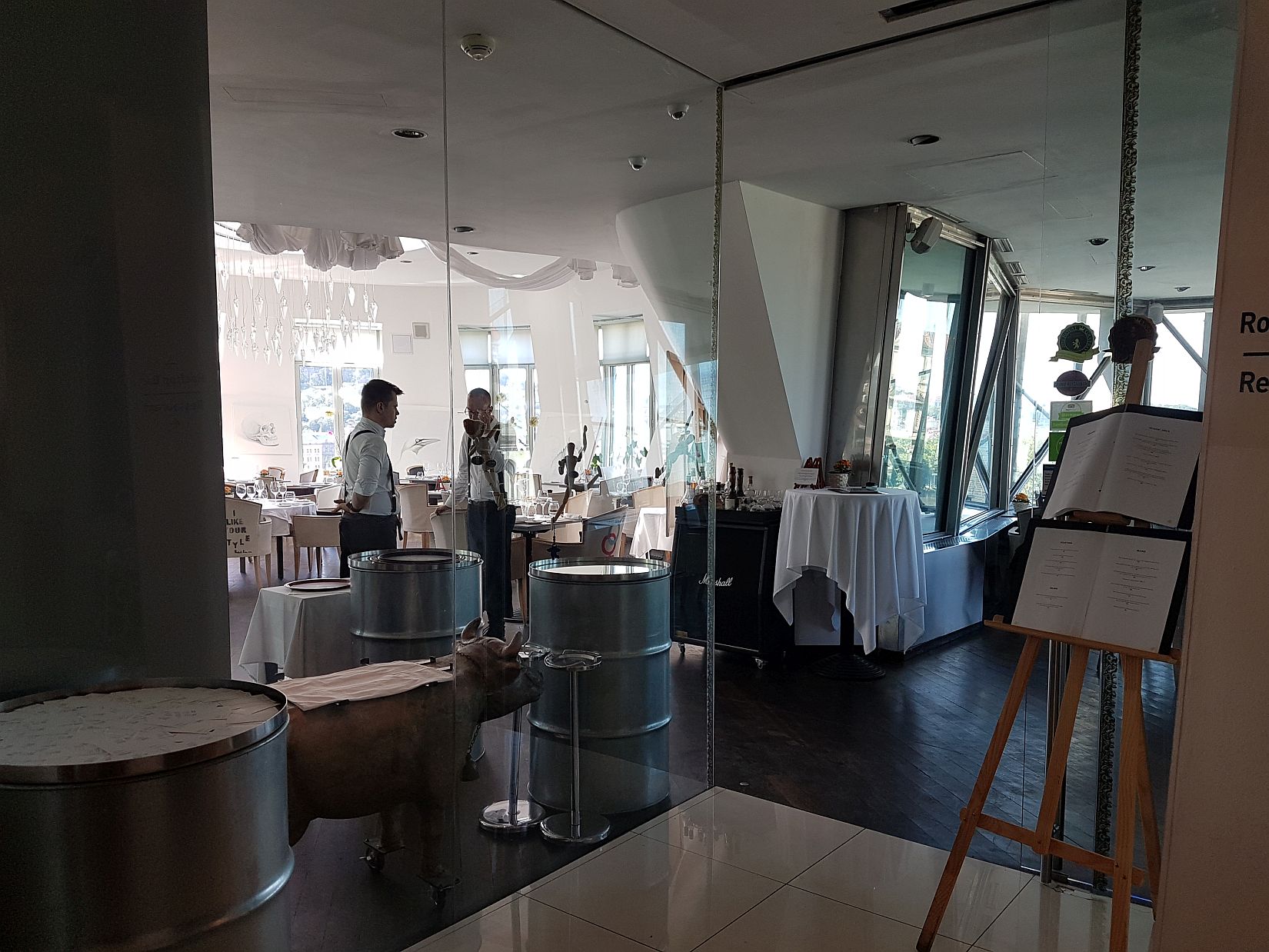 V Galérii Tancujúceho Domu prebieha aktuálne výstava Retro biják, ktorú môžu pamätníci a milovníci českej kinematografie zhiadnuť do 14. októbra 2018. Autorkou výstavy je Jana Sommerová, vďaka ktorej tu nájdete exponáty zo zlatej éry československej kinematografie, celkom 70 inštalácií k filmovým a televíznym snímkom na štyroch podlažiach. Výstava pamätníkov prenesie do čias, kedy boli československé filmy vysoko cenené, u nás sledované miliónmi divákov a vo svete získavali medzinárodné ocenenia. O histórii českej kinomatografie si môžu zahraniční čitatelia prečítať v tomto linku: http://users.skynet.be/sky58243/filme.htm
Pre milovníkov filmov je isto obrovský zážitkom vidieť z blízka vyše 200 ručne robených kostýmov, parochne, inštalácie s originálnymi rekvizitami, nábytkové prvky z kultových filmov, fotografie, ilustrácie od Adolfa Borna, Kája Saudka vytvorené pre filmové komédie Jak svět příchází o básníky a Kdo chce zabít Jessii. Prenesiete sa do známych filmov od Jiřího Menzela do oscarových Ostře sledovaných vlaků, Hoří má panenko – prvotný veľký úspech za hranicami mladého režiséra Miloša Formana , do satirickej grotesky režisérky Věry Chytilové – Sedmikrásky alebo Aleny Poledňákové s hercom Tomášem Holým, či zaspomínate na televízne seriály Arabela a Pan Tau.
Vladimír Menšík, Bakaláři, foto: Petr Šálek, art magazín
z filmu Konec vodníku v Čechách – akvárium so živými rybičkami, foto: Jolana Nováková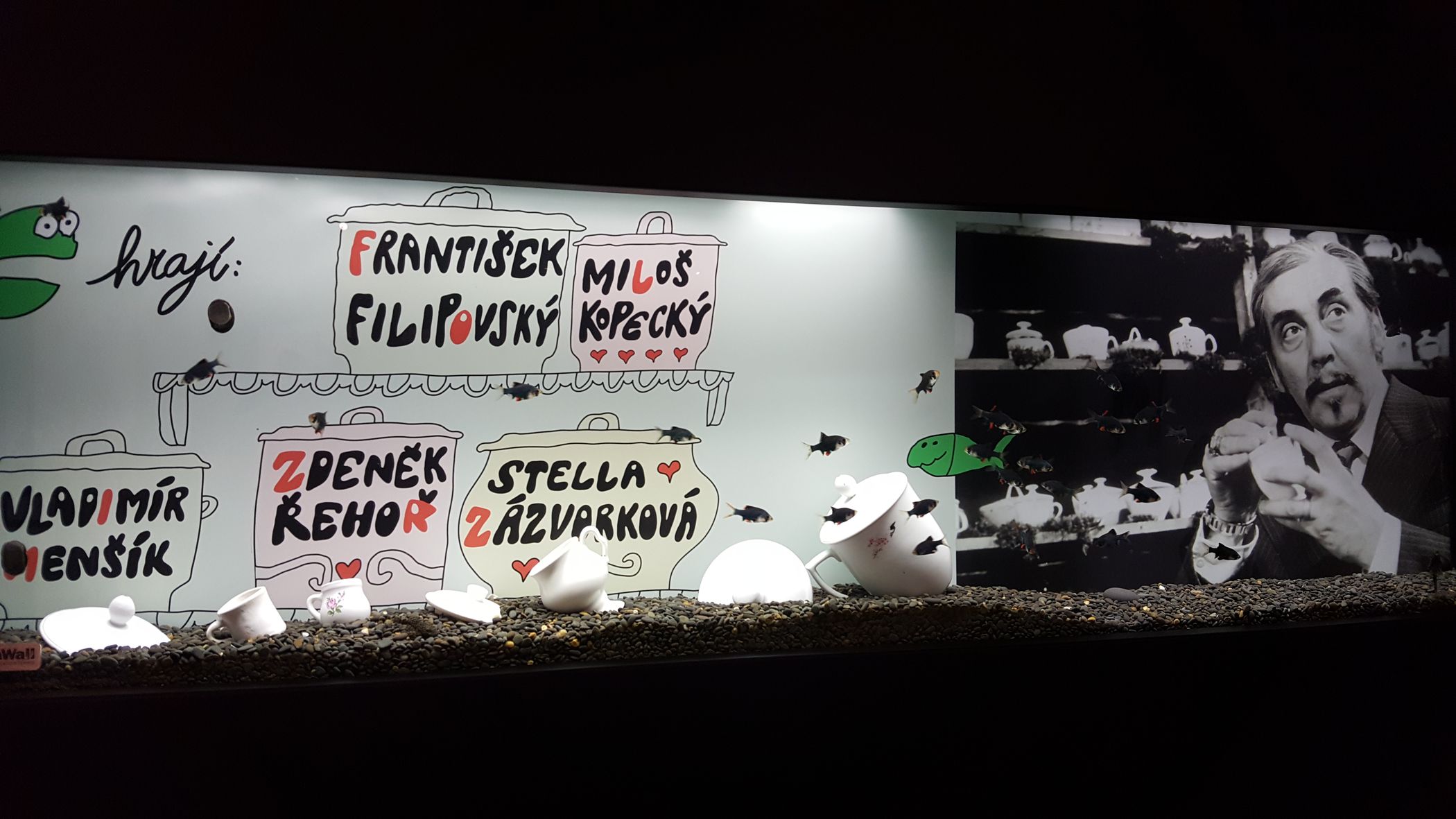 z filmu Ostře sledované vlaky – razítko si môžete otlačiť na vstupenku alebo na seba, foto: Jolana Nováková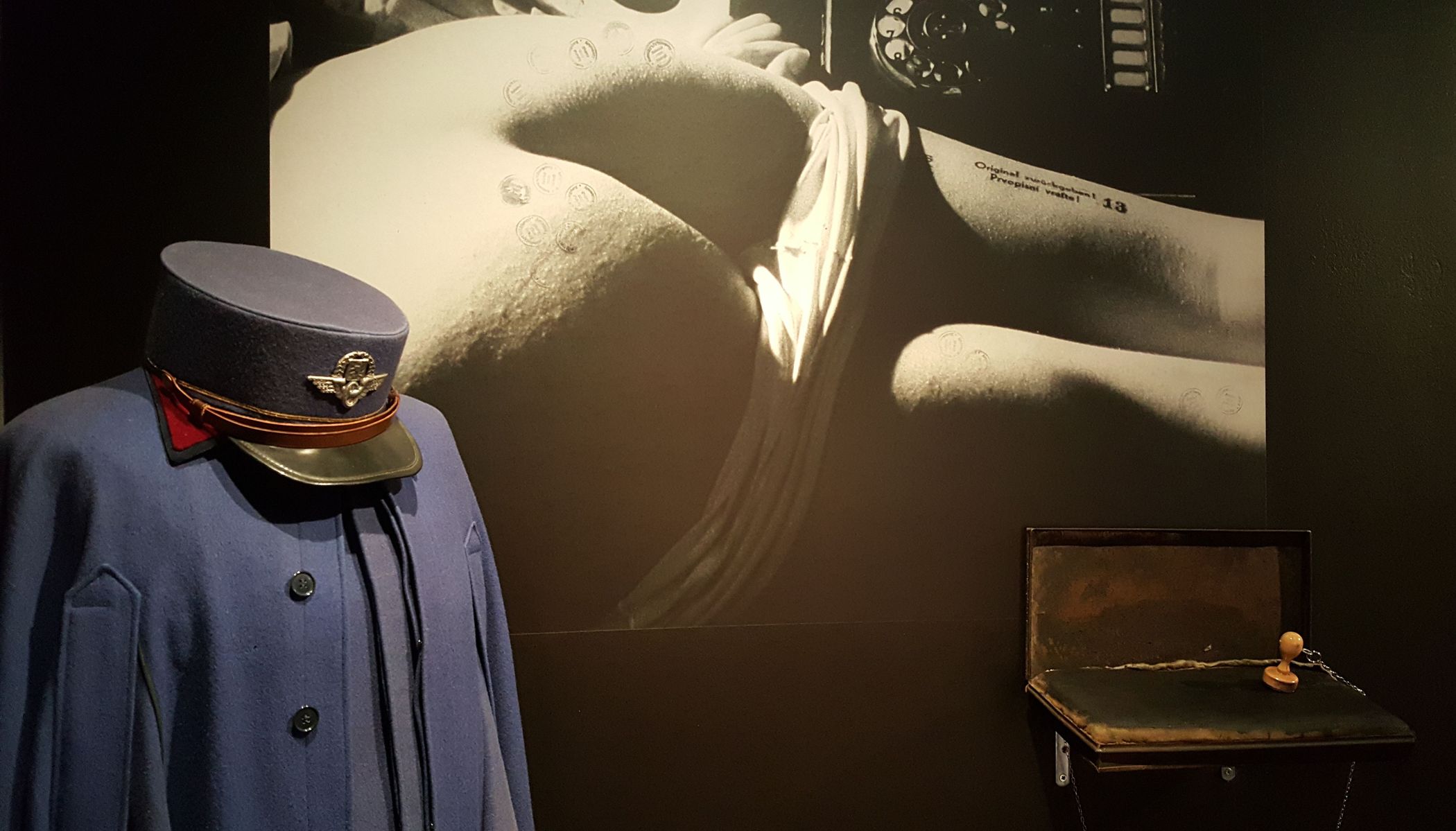 Sedmikrásky, réžia Věra Chytilová, foto: Jolana Nováková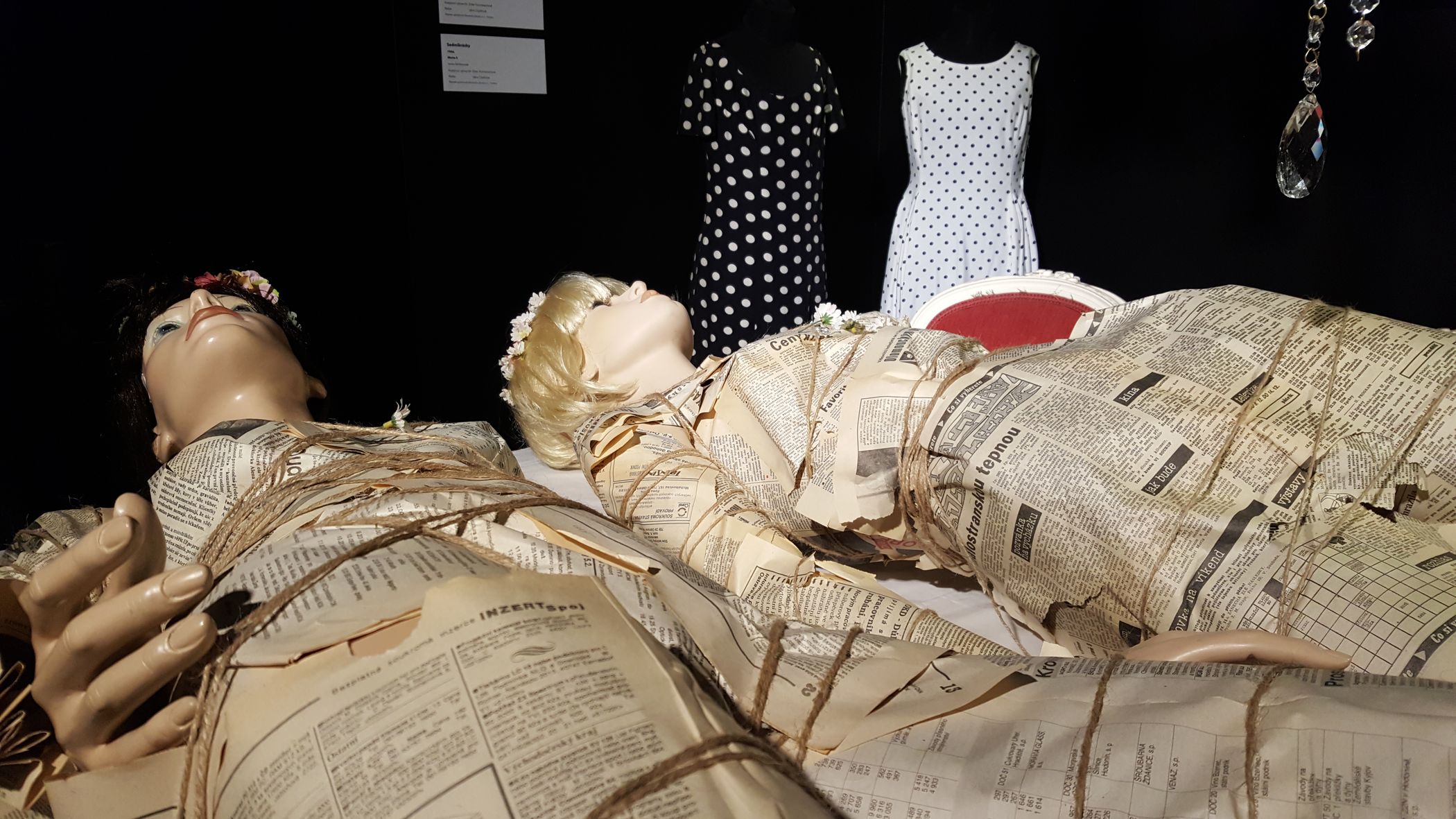 Hoří má panenko a originálne veci z filmovej tomboly , opica a Krakonoš, foto: Jolana Nováková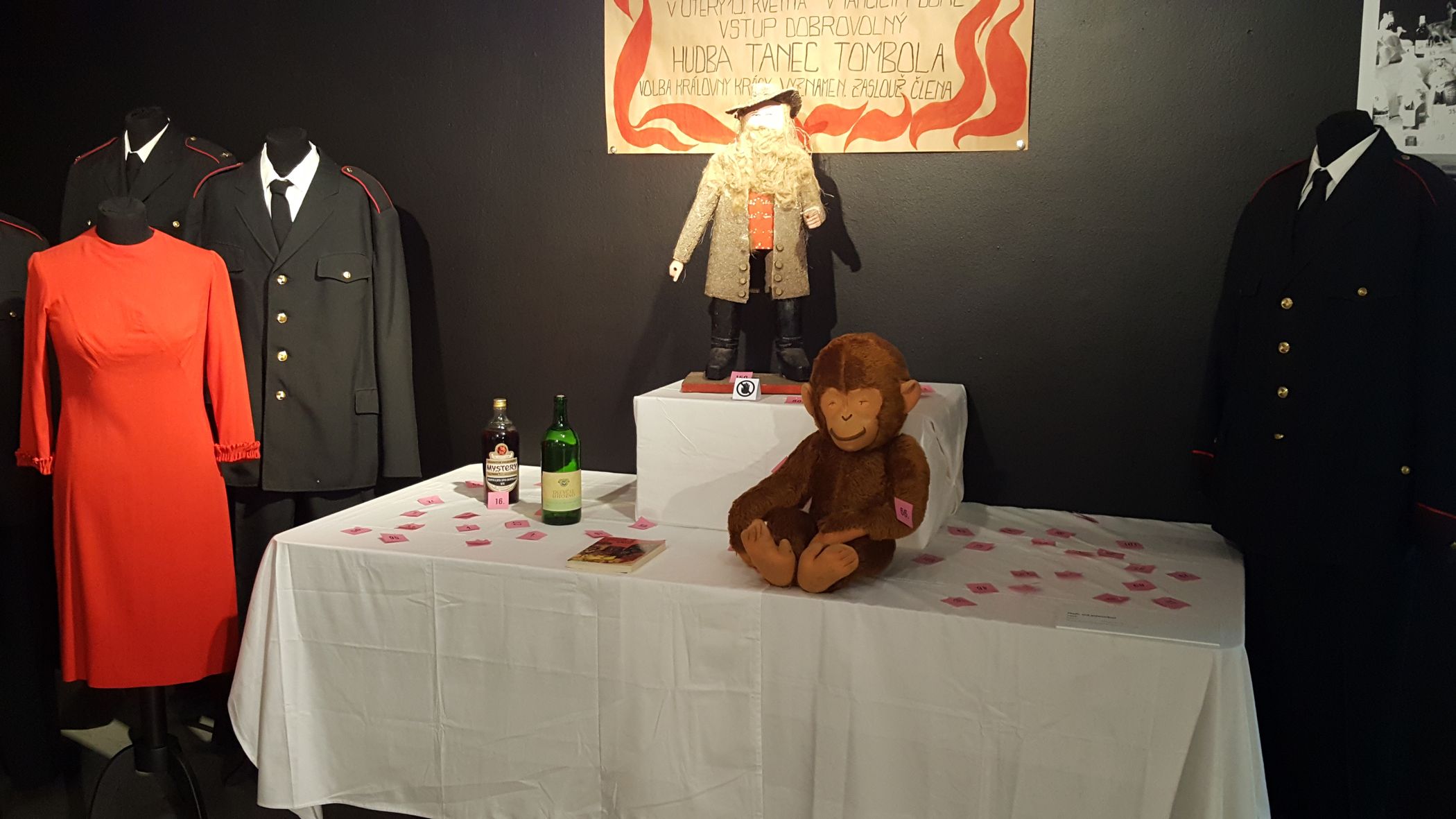 V roku 1996 stavba dostala prestížne ocenenie od amerického časopisu Time v kategórii dizajn roku. Stavba je považovaná za jediné dielo modernej architektúry v Prahe so svetovou úrovňou. Je to jednoznačne architektonický zajímavý skvost nádherná najmä v noci.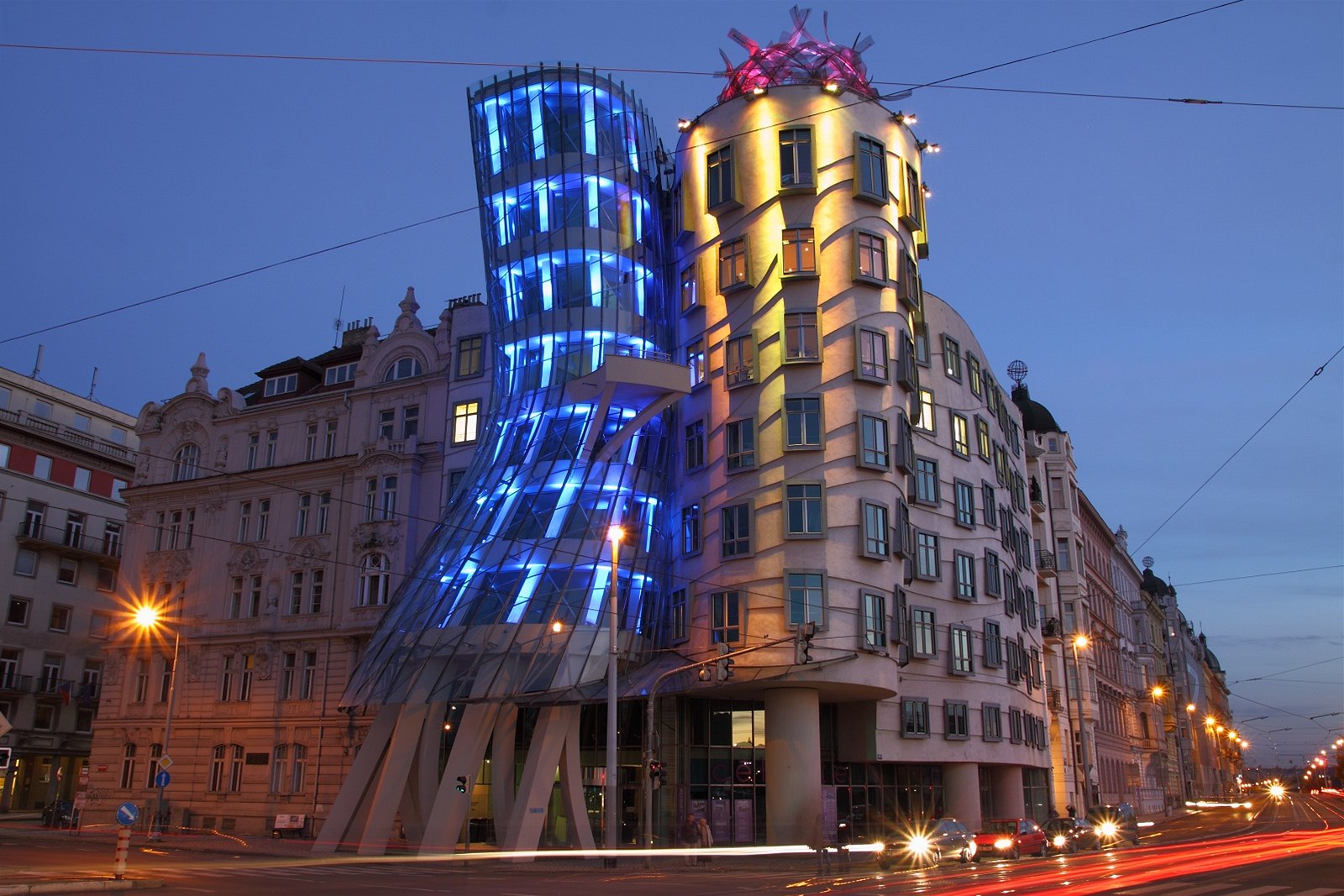 zdroj: idens cz
Medúza na vrchole kupole ma očarovala.
Ak ste ešte neboli pozrieť v Prahe túto zaujímavú stavbu, stále máte šancu v ktoromkoľvek období. Praha je nádherná metropola, ktorá vie veľa ponúknuť okrem tejto stavby a preto si zvoľte pre pobyt aspoň týždeň.
Viac – videá a ostatné fotografie sú publikované na facebook stránke blogu Mya Mirell Fashionista, instagrame mya_mirell a youtube kanáli mya mirell.
Facebook: Mya Mirell Fashionista