ZAOSTRENÉ NA MÓDU Z GOLDEN GLOBES 2020 – TIE NAJLEPŠIE OUTFITY Z ČERVENÉHO KOBERCA
Novým rokom 2020 sa začína obdobie slávnostného udeľovania cien v oblasti kultúry za filmy, seriály, hudbu a hneď prvým sa v tomto roku stalo prestížne podujatie Golden Globes. Slávnostný galavečer odovzdávania filmových a seriálových ocenení sa uskutočnil 5. januára 2020 a tu je výber najzaujímavejších rób, ktoré celebrity predviedli na červenom koberci.
Z môjho pohľadu nebolo veľmi z čoho vyberať , o módnych pohromách sa dočítate v nasledujúcom článku. Niektorým dámam sa však podarilo zažiariť a to doslova a odlíšiť sa od ostatných bežných módnych outfitov niečím zaujímavým. Pozrieme si najzaujímavejšie outfity z červeného koberca pekne po poriadku:
ZOEY DEUTCH – FENDI
Fendi žltý overal vyzerajúci ako šaty si na galavečer Golden Globes 2020 vzala herečka Zoey Deutch. Krásny elegantný model unikátny svojím strihom a žiarivou farbou jej sadol ako uliaty a rozžiaril nielen ju, ale aj okolie. Mna uchvátil tak strih, ako aj celkový elegantný look herečky a zvolená farba, ktorá je mojou obľúbenou.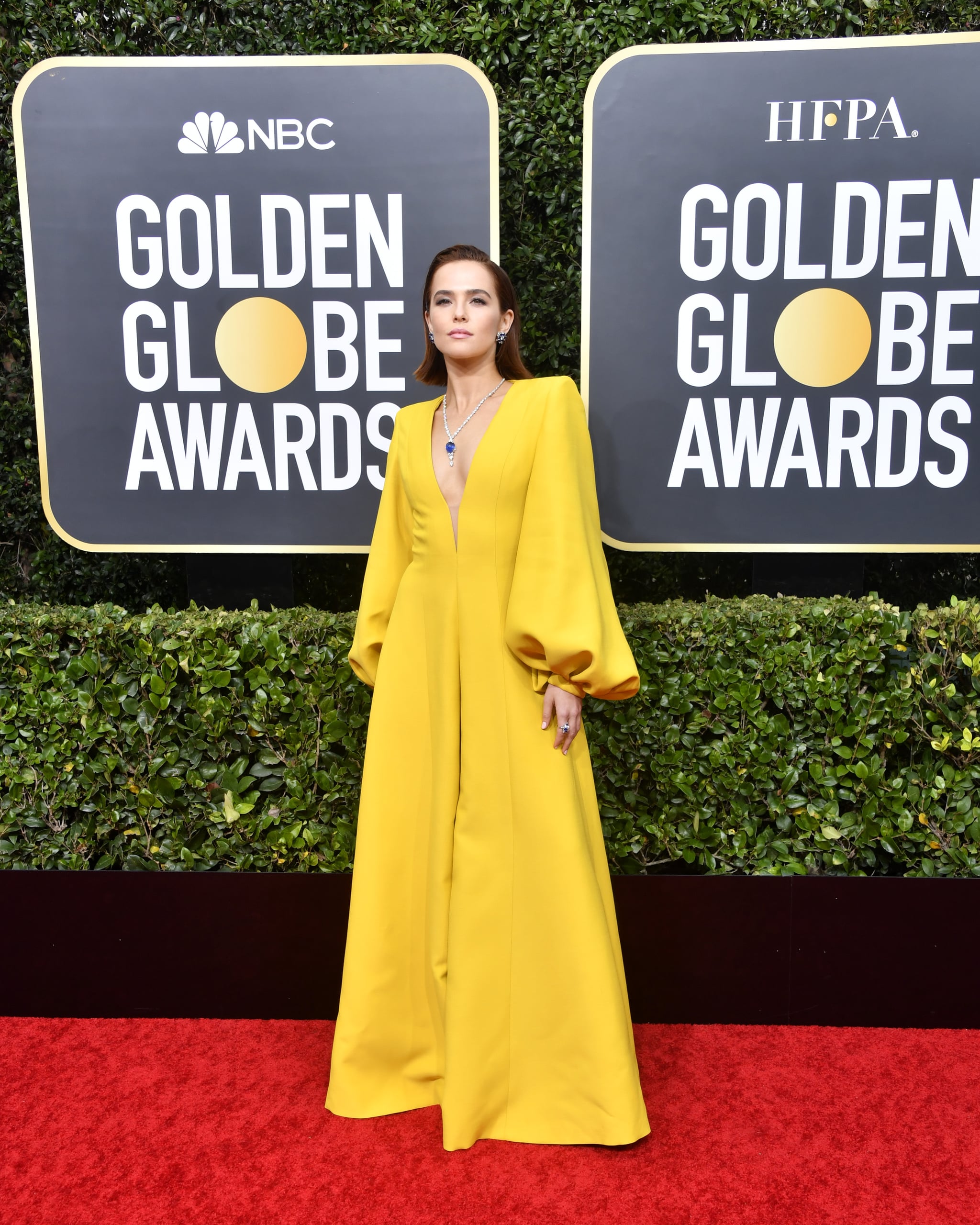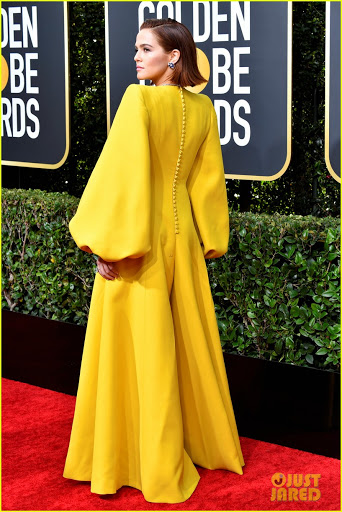 Vzadu mal model veľmi zaujímavo riešenú chrbátovú časť. Azda ešte jedna herečka žiarila ako vždy s výzorom Dámy v podobne farebne zvolenom modeli.
CATE BLANCHETT – MARY KATRANTZOU
Herečka Cate Blanchet prišla na slávnostný večer vo vzrušujúcich šatách so zaujímavými detailami, úplne odlišnými a nie nudnými, ako mala väčšina dám, ktorá siahla po tradične jednoduchej klasickej elegancii. Zažiarila v netradičnom plisovanom modeli s vyšperkovanými detailami v oblasti topu. Diamantami zdobený bralett bol ako vsadený kúsok šperku do zvyšného modelu a efektne strihané ramená do oblúka spájajúce sa na chrbátovej časti na štýl motýlika, vytvárali ďalší zaujímavý detail. Cate pristala aj svieža bledo-žltá, miestami pri inom svetle, bledo marhuľková farba šiat. Nadýchaný ležérny účes k modelu šiat dokonale pasoval, i keď miestami vyzerali vlasy ako neupravené, môžu namietať isté kritické hlasy. Nič to nemení na skutočnosti, že Cate Blanchett zariskovala a risk sa vyplatil.
JOEY KING – IRIS VAN HERPEN
Fashion model z móla s pridanou hodnotou, zaujímavou geometrickou optickou ilúziou, obliekla a predviedla herečka Joey King. V čierno-bielom pozornosť strhávajúcom a oči ťahajúcom modeli vyzerala famózne , chic a tiež moderne. Dĺžka šiat končila nad kolenami, ale rukávy vinúce sa bokom vytvárajúce 3D rozmer šiat aj vzadu na chrbátovej časti vytvárali akoby krídla končiac pri členkoch. Pruhovaný dramatický model šiat pochádza z "hypnotickej couture kolekcie" belgickej módnej dizajnérky Iris Van Herpen.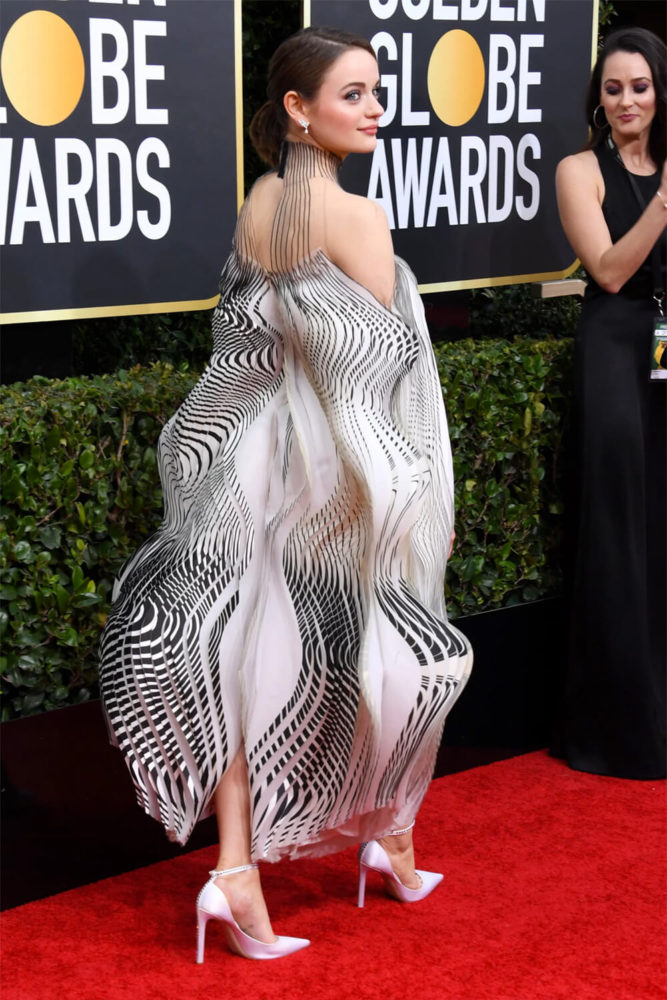 Pre herečku bol výber šiat láskou na prvý pohľad, ako sa vyjadrila v rozhovoroch. Rovnako aj mňa nesmierne očaril tento dramatický sartoriálny model a tak má u mňa Joey King plných 10 bodov, rovnako ako predchádzajúce dve dámy.
PHOEBE WALLER – RALPH AND RUSSO COUTURE
Absolútny ženský nohavicový chic štýl predviedla Phoebe Waller. Zlato-čierny flitrový elegantný nohavicový kostým zdobia zaujímavé detaily. Na spodnom okraji nohavíc, leme rukávov a obvode saka je lemovaný čipkovým drobným detailom, ktorý mu dáva nádych luxusu s šmrncu. Herečka zvolila zaujímavý účes s nedbalými akoby suchými pokrčenými lokňami , ktorý k jej výzoru chic elegantnej dámy dokonalo dopomohol. Za mňa plných 10 bodov aj s hviezdičkami za absolútne šarmantný ženský smokingový look, ktorý milujem.
Smoking, ktorý pre herečku navrhlo dizajnérke austrálske duo Tamara Ralph a Michael Russo bol zdobený ručnou Chantilly čipkou pochádzajúcou z Francúzska, saténom a mašľou. V žiari reflektorov sa kostým nádherne trblietal a herečka v ňom bola samozrejme očarujúca.
KERRY WASHINGTON – ALTUZARRA
Ultra glam štýl, jemne sexi šteklivý priniesla na galavečer herečka Kerry Washington, keď obliekla model z dielne Alturazza. Interesantná bola zvlášť smokingovo strihaná topová časť, odkrývajúca dosť odvážne telo s patričným zahalením ženských partí. Na holom tele vynikala retiazky ako z lana s diamantami vinúca sa okolo pása. Celkový glam look zvýraznila herečka krvavo-červenými plnými perami a hladkými vlasmi upravenými asymetricky na stranu.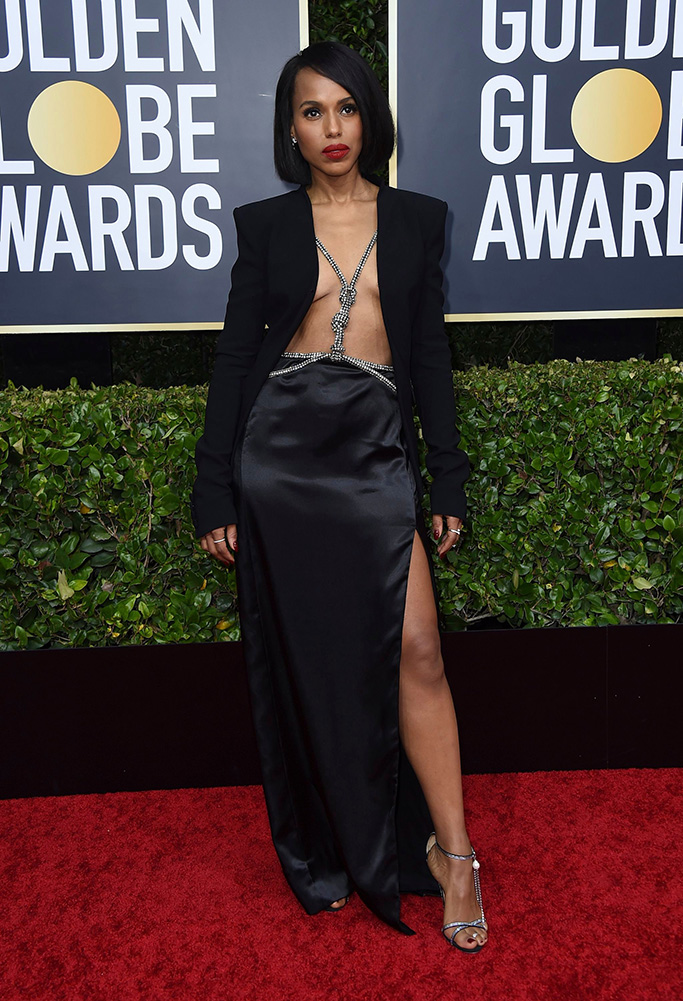 Kerry Washington ponechala kúsok na predstavivosť a pridala sexi vzrušivosť v modeli, ktorý bol veľmi odvážny, no zároveň elegantný. Bývalá hviezda Škandálu spôsobila spadnutú sánku u všetkých prítomných a tiež mňa si tento model s úzkou sukňou a vysokým rázporkom získal. Právom patrí medzi najlepšie róby z červeného koberca Golden Globe 2020. Jedna zaujímavosť navyše : outfit súperil s neslávne známym modelom Angeliny Jolie, ktorý mala oblečený na Oscaroch v roku 2012.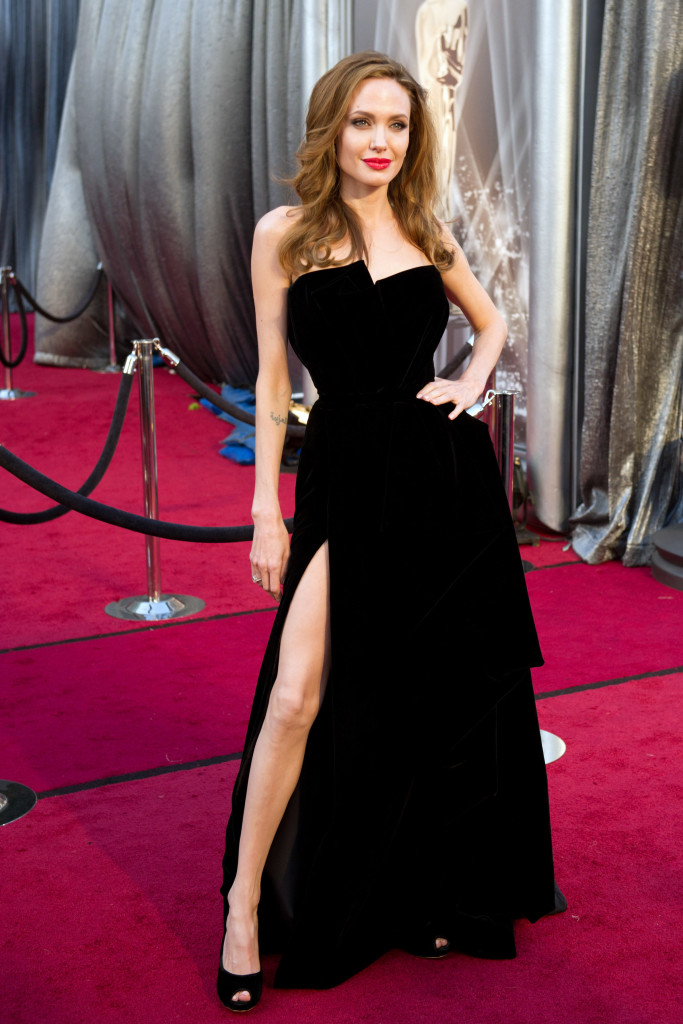 Popri módnych pohromách, o ktorých sa dočítate v nasledujúcom článku, sa na 77. ročníku Golden Globes 2020 našli aj skvostné a luxusné róby. A tých bolo zopár, napríklad v podaní dvoch dám:
CYNTHIA ERIVO – THOM BROWNE
Cynthia Erivo bola nominovaná ako najlepšia herečka za rolu vo filme Harriet. Elegantné luxusné šaty, ktoré na červenom koberci predviedla s noblesou, v malých detailoch v oblasti lemu zdobili kvety pivonky. Ak by sa herečka jagala málo, na krku jej svietil luxusný náhrdelník Bulgari v hodnote 3 miliónov dolárov.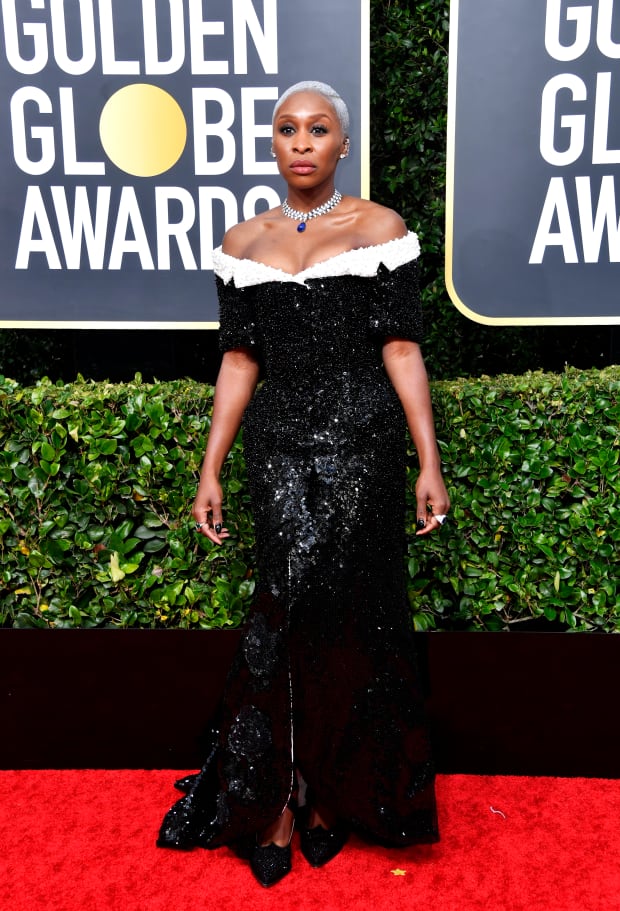 Rušivým sú pre mňa prstene a náušnice v oboch ušiach po celom okraji, začo jej dávam 9 bodov z 10-tich.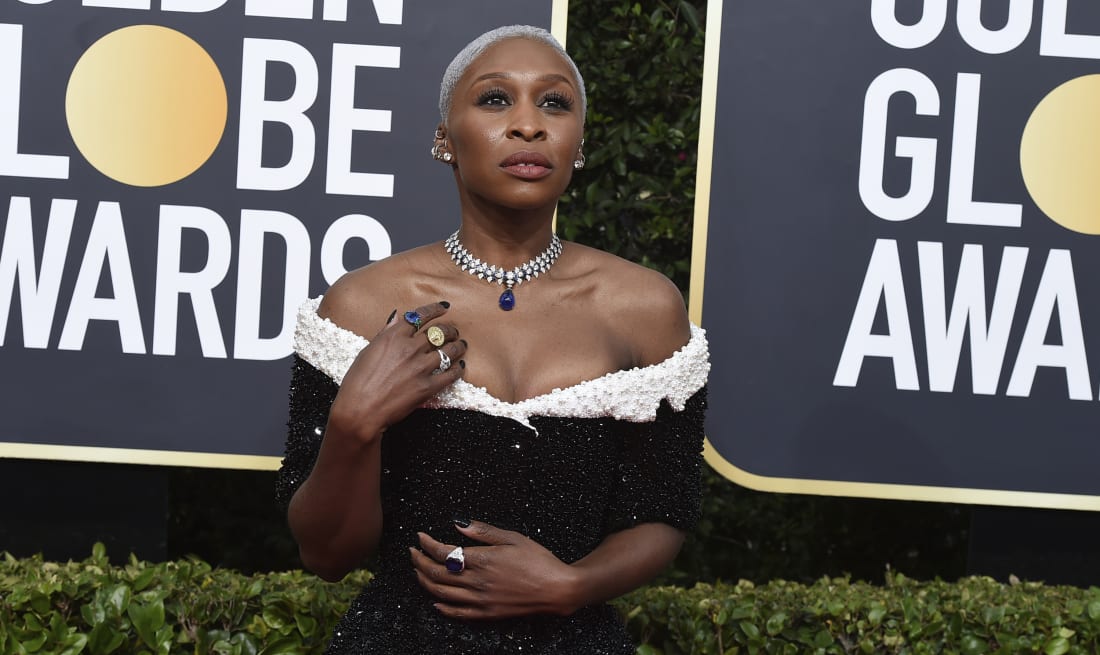 ANA DE ARMAS – RALPH and RUSSO
Ana de Armas je nováčikom na scéne Golden Globes 2020, ale v tomto modeli od Ralph and Russo zapadla patrične medzi top najlepší výber rób. Kubánskej herečke prišla na pomoc s luxusným lookom francúzska make-up artistka Mélanie Inglessis. Zvolila krvavo červené pery, ligotavú čiernu linku a zvýraznené líca. Textúrovaný ručne zatočený chvost vytvorila hairstylistka Mara Roszak. Vďaka práci všetkých zúčastnených potrebných ručičiek je luxusný večerný glam look Any De Armas na svete.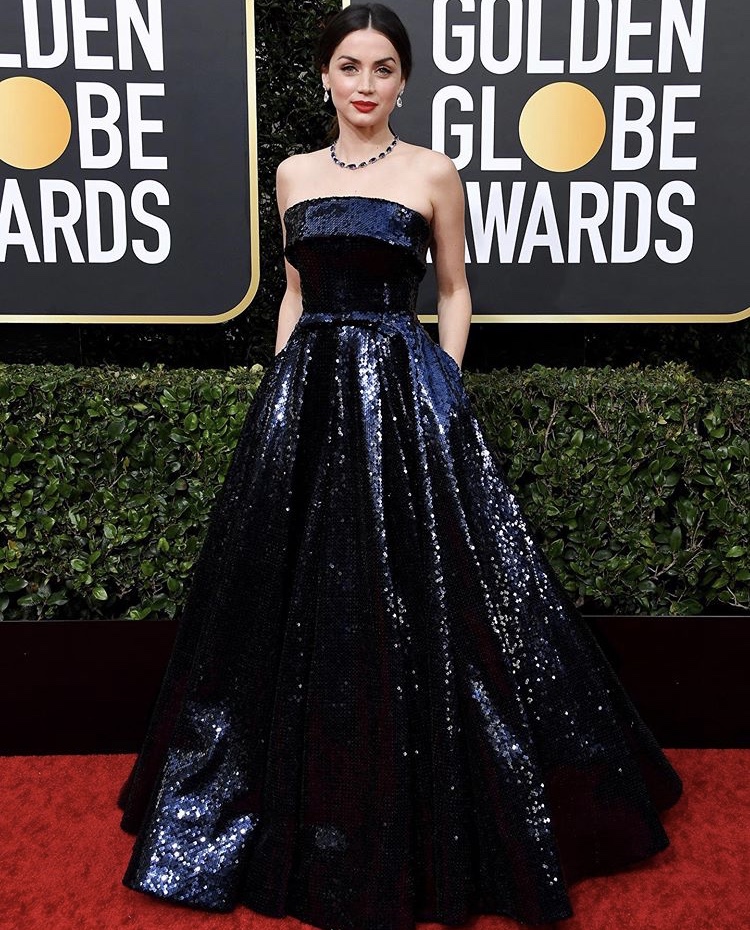 Šperky , ktoré dotvárali výsledný look.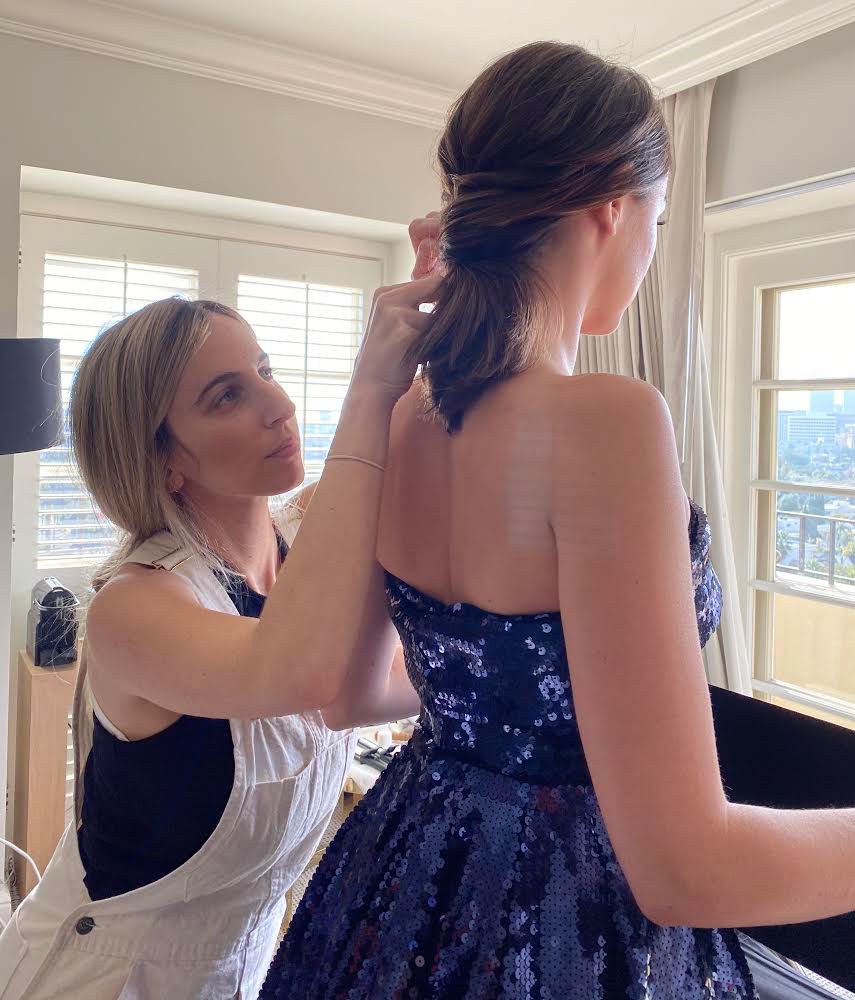 A na záver elegantná dáma večera, ktorá ma opäť nesklamala :
HELEN MIRREN – DIOR
Jedna z najštýlovejších hviezd večera a viacerých galavečerov a jedna z najoslavovanejších britských herečiek a zaslúžene – pani Helen Mirren oslnila na červenom koberci v róbe od módneho domu Dior. Šaty vo farbe brusnice sa jej náramne hodili, kontrastovali s jej sivou farbou vlasov a dopĺňal ich rovnako farebný rúž. Podšívka z tylu vo farbe herečkiných vlasov vytvárala famózny hravý harmonický detail. Dvojfarebná strieborno-brusnicová kombinácia spolu so striebornými šperkami tvorili efektný základ celkového looku. Viac ani nebolo potreba, stačil šarmantný úsmev , oslnivý make-up a skvelý vlasový styling.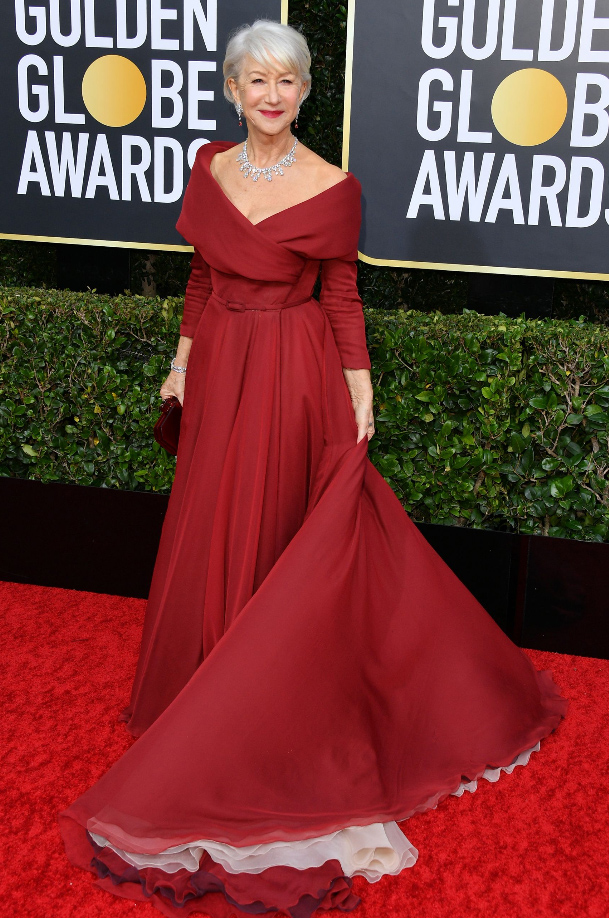 Očný make-up bol vytvorený L'Oreal Paris La Palette Nude a Age Perfect Satin očnou linkou pred následným finišom Age Perfect Lash Magnifying Mascara. Herečka oslnila nielen šarmom, ale aj drahými šperkami, ktoré jej svietili na krku a ušiach. V šatách Dior pôsobila sviežim, chic a oslnivým dojmom a svojím fluidom zaplavila okolie.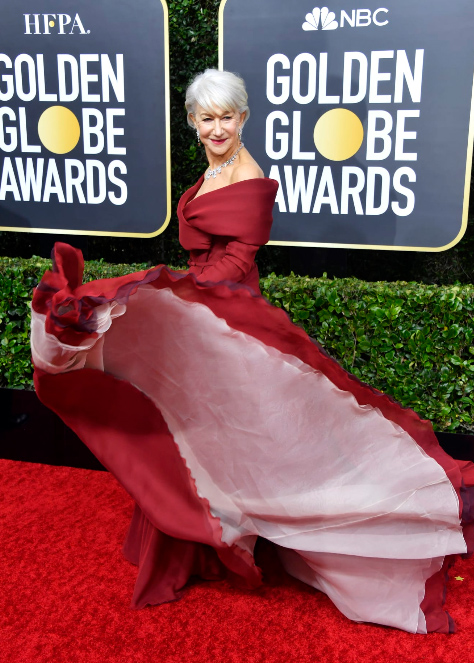 zdroj obrázkov: shutterstock, getty images
Sleduj ma tiež na:
2 Instagramy: myamirell ,
mya_mirell
Facebook: Mya Mirell Fashionista,
Mya Mirell