Richard Rozbora usporiadal vernisáž Od Sna k Realite – prierez dizajnérskej tvorby za uplynulých 20 rokov, časť I.
Narodil sa vo Fínsku, precestoval mnoho miest, naučil sa rôzne jazyky, vyštudoval londýnsku University of the Arts London Central St. Martin´s a pracoval v ateliéroch, ktoré obliekajú svetové hviezdy. Slovenský módny dizajnér Richard Rozbora pochádzajúci z diplomatickej rodiny, sa vďaka práci svojho otca udomácnil v rôznych krajinách, kde mohol čerpať všetko potrebné pre svoju budúcu profesiu.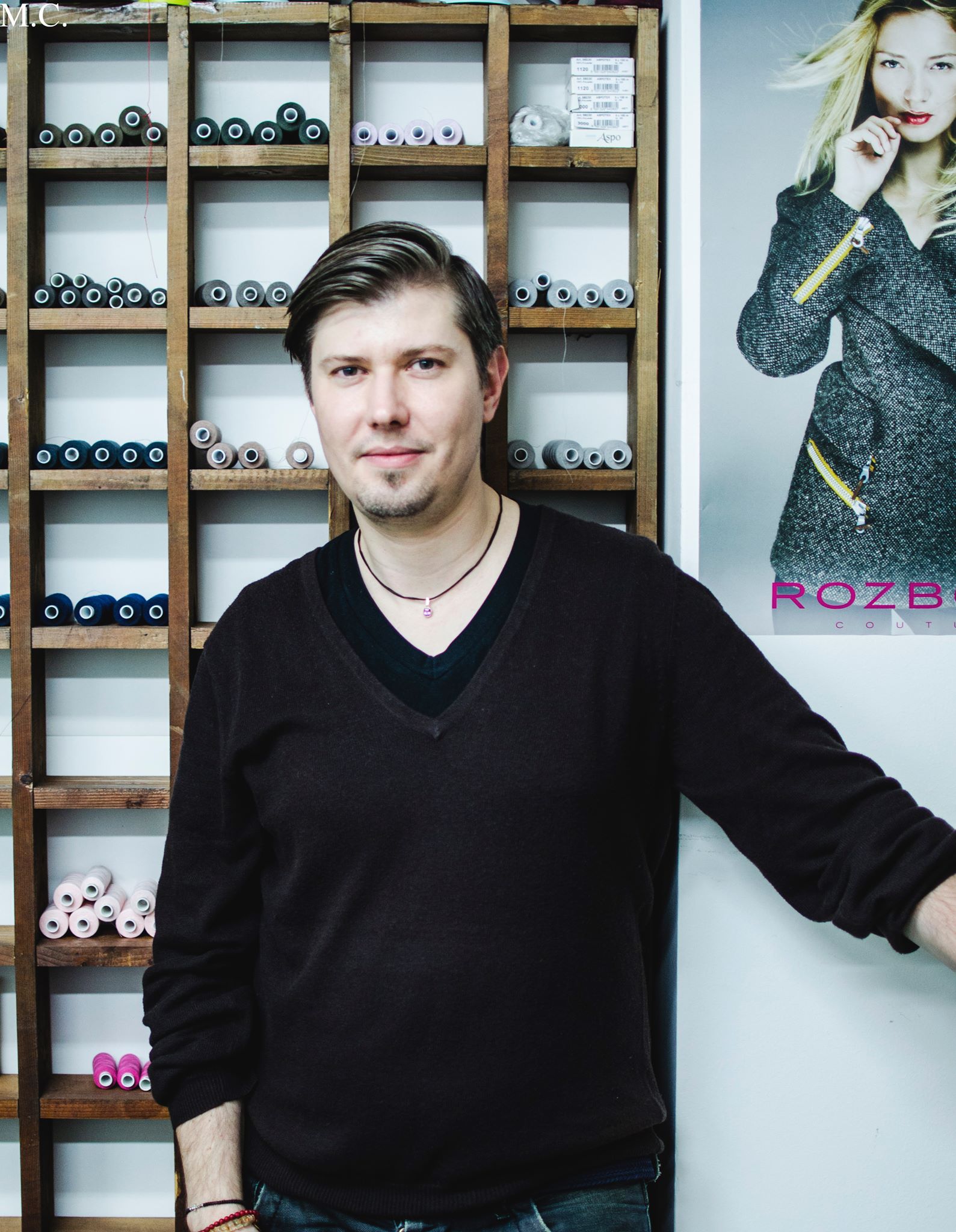 Už ako malé dieťa si vraj obliekal kašmírové svetre a radil mame, čo je pristane. Prvé dotyky s módou však zažil až v Prahe, kde s rodinou istý čas pobýval a kde navštevoval rôzne odborné kurzy.
Zmysel pre módu, dizajn a detail však Richard Rozbora ešte predtým rozvíjal štúdiom na bratislavskej Fakulte architektúry, kde strávil dva roky, no opustil ju ako aj krátky pobyt na Slovensku. Štúdium módneho dizajnéra napokon započal v Nikózii na Cypre na škole Frederick Instittute of Technology, ktorá mu poskytla výborný štart do sveta módy. Po ročnom štúdiu módneho návrhárstva bol vybratý na štúdium na prestížnej londýnskej škole, ktorá podľa jeho vlastných slov bola napokon jediná vysnívaná škola.
Richard Rozbora je napriek svojmu rozhľadu a scestovanosti na pohľad skromný mladý muž s citom pre estetiku, ktorý sa podľa slov jeho známych nemení. Za posledné roky pobývania v Európe, či Ázii sa napokon s rodinou udomácnil na Slovensku a začal tvoriť dizajn v štýle slow fashion. Filozofiu slow fashion pritom Richard Rozbora vyznával už predtým.
Štúdium na prestížnej londýnskej University of the Arts London Central St. Martin´s ukončil v roku 2001, načo následne začal pracovať ako vedúci ateliéru dizajnéra Roberta Cary-Williamsa známeho spolupracovníka so značkou Burberry. V ateliéri vytvárali kolekcie pre London Fashion Week, čo mu následne umožnilo spolupracovať aj s ostatnými dizajnérmi, napr. s Nickom Smithom, ktorý vytváral klobúky aj pre speváčku Madonnu. Richard Rozbora podľa jeho vlastných slov mal možnosť stretnúť aj známe hviezdy ako Stellu McCartney či slávnu Vivienne Westwood.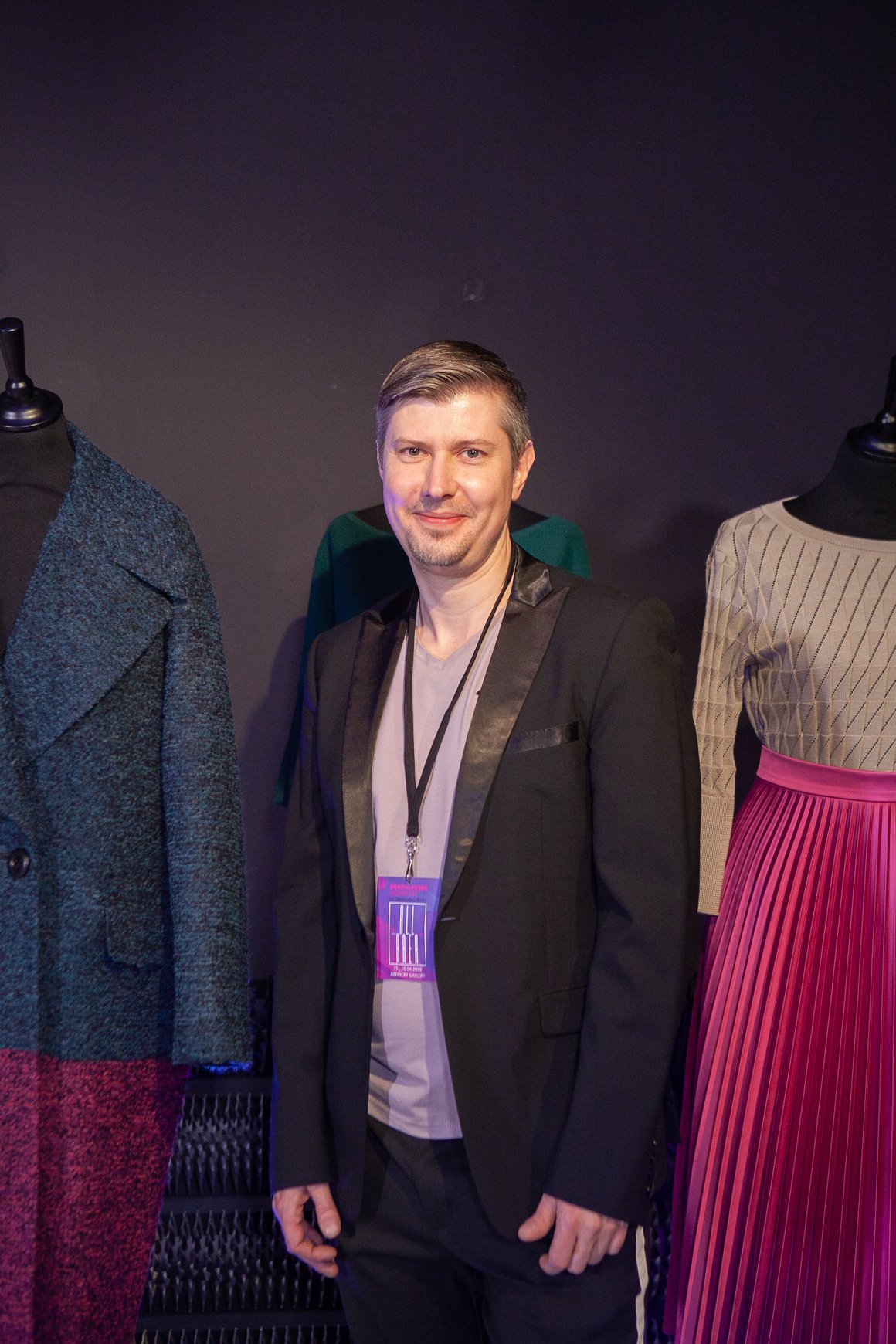 Slovenský módny návrhár sa pri svojich prvých začiatkoch dostal aj k dizajnu oblečenia pre americkú hudobnú skupinu Fisher Spooner pre turné v USA a Veľkej Británii, k návrhu kostýmov pre skupinu So Solid Crew pri príležitosti odovzdávania cien Brit Awards a jeho možnou budúcou spoluprácou sa črtal ateliér Donny Karan v New Yorku, ktorý o neho prejavili záujem. Cesty mu však skrížil pád dvojičiek a následne náhly návrat z Londýna na Slovensko. Svet sa totižto v tom čase zmietal v neistote.
Na Slovenku uviedol Richard Rozbora svoju prvú módnu prehliadku. Hneď na to dostal ponuku do Prahy viesť couture líniu pre francúzsko-belgickú spoločnosť, kde zotrval rok. Práve Praha sa mu stala predtým osudnou učiteľkou, kde pričuchol k práci dizajnéra a učil sa odevnej kresbe.
DIZAJN VLASTNEJ ZNAČKY – ROZBORA COUTURE V DUCHU SLOW FASHION
Po všetkých týchto ateliérových skúsenostiach prišlo finálne rozhodnutie pre dizajn vlastnej značky, ateliér Rozbora Couture, ktorého vznik v roku 2003 zosnoval spolu s bratom.
Richard Rozbora si postupne budoval vlastný štýl, pričom sa zameriava na módny dizajn, ktorý je nositeľný v duchu slow fashion. Ekologická módna tvorba, kde je móda kvalitná, trvanlivá, dobre kombinovateľná a prakticky dlhodobo využiteľná, sa mu stala vlastnou a postupne na ňu vidíme prechádzať čoraz viac svetových módnych značiek.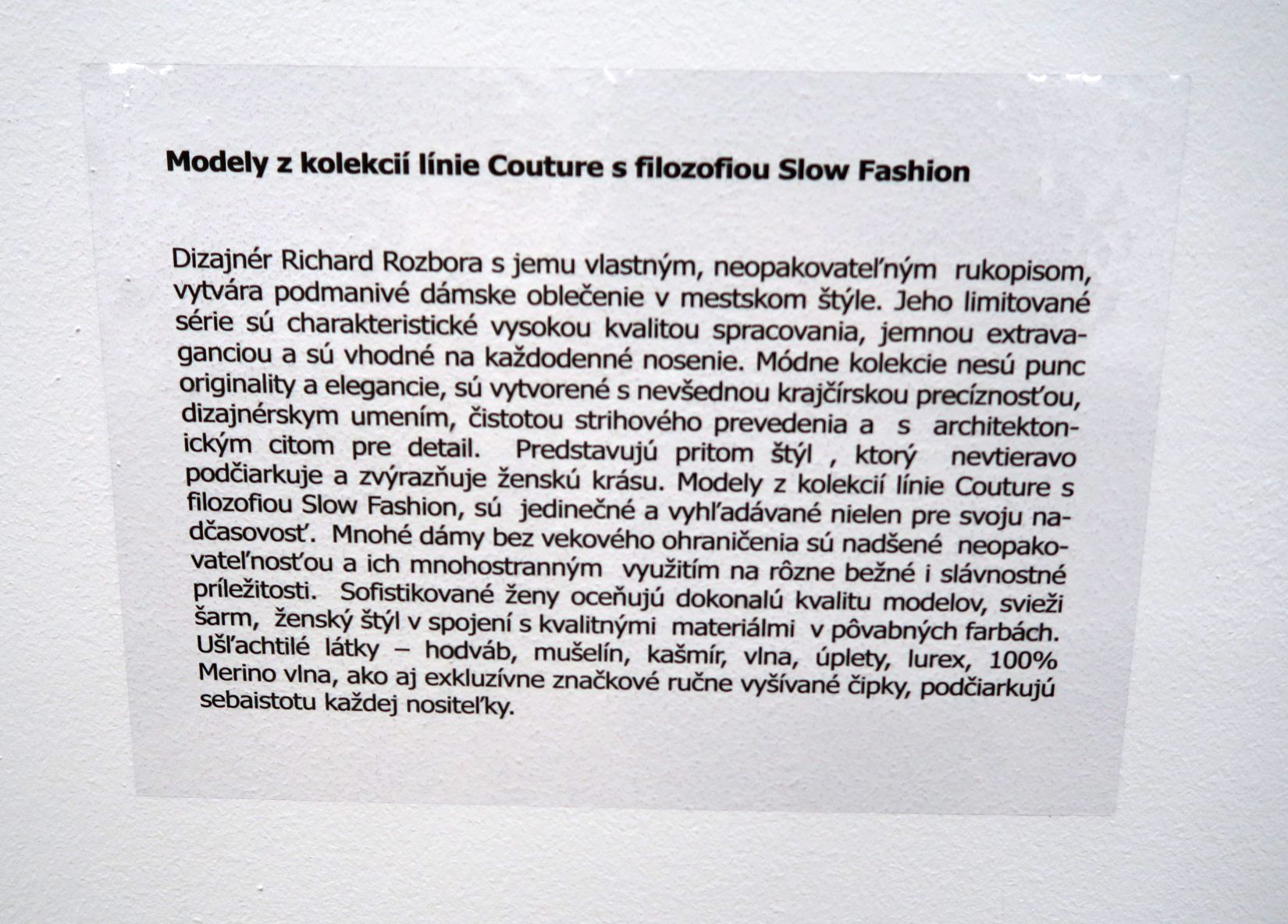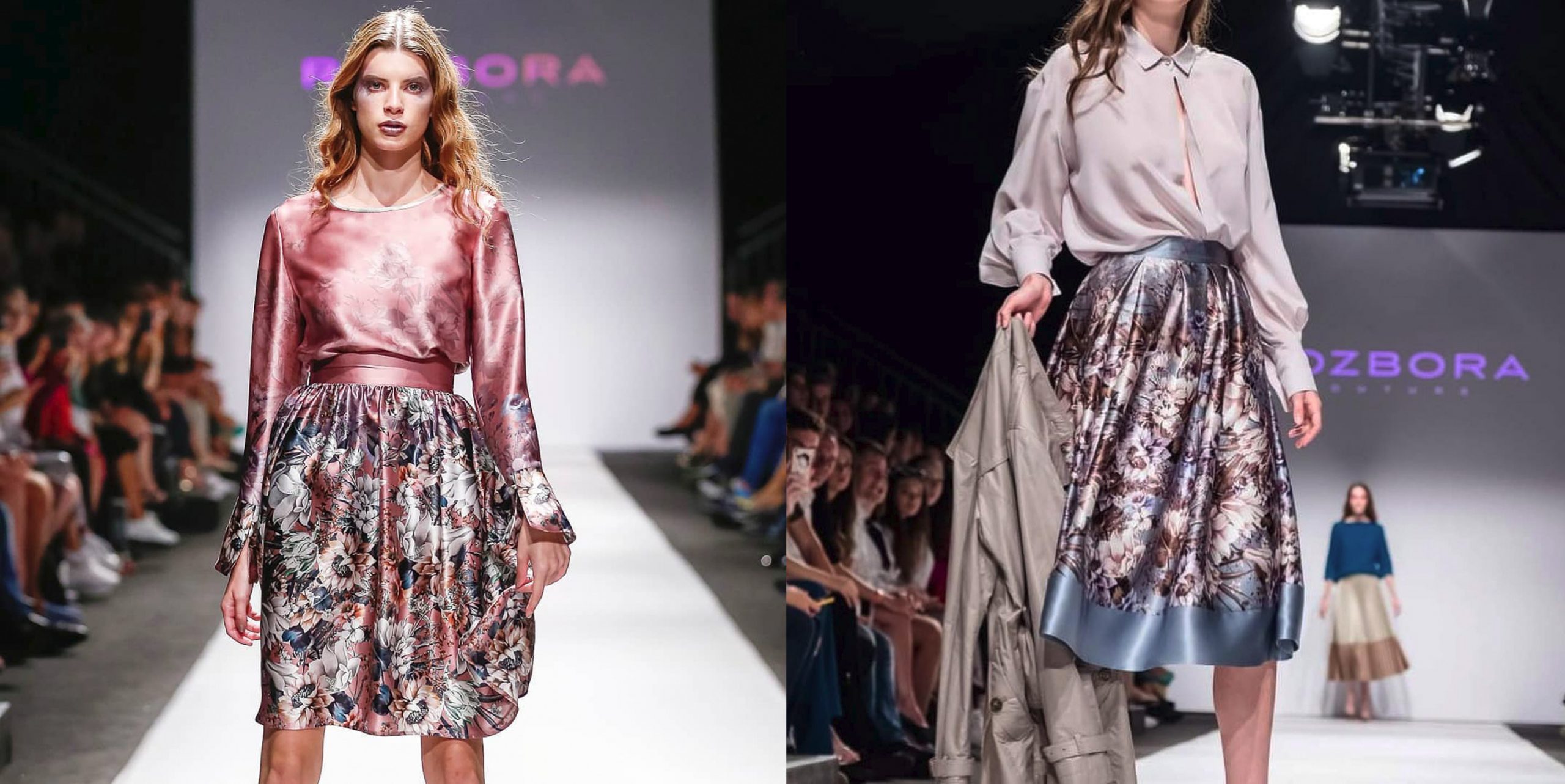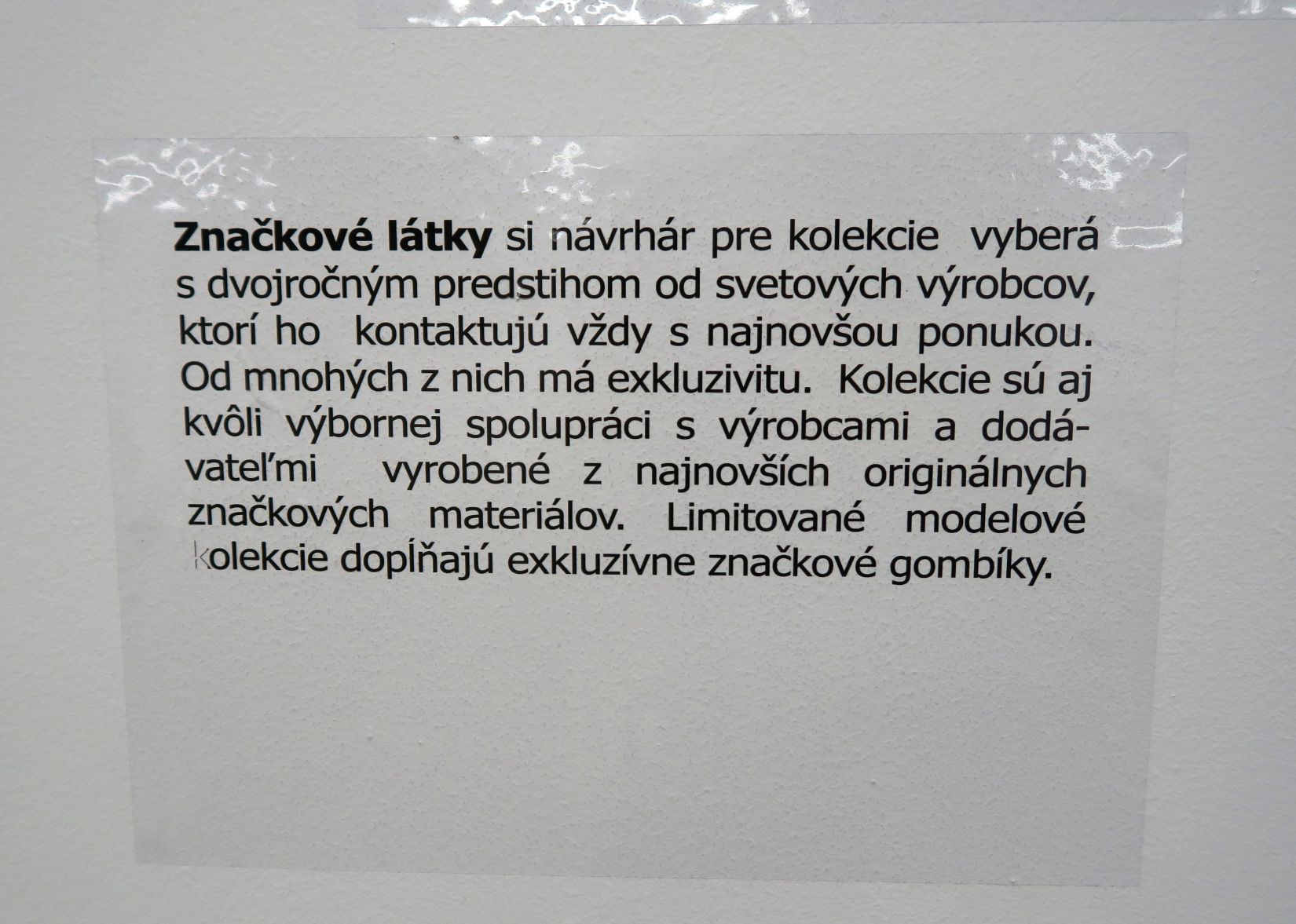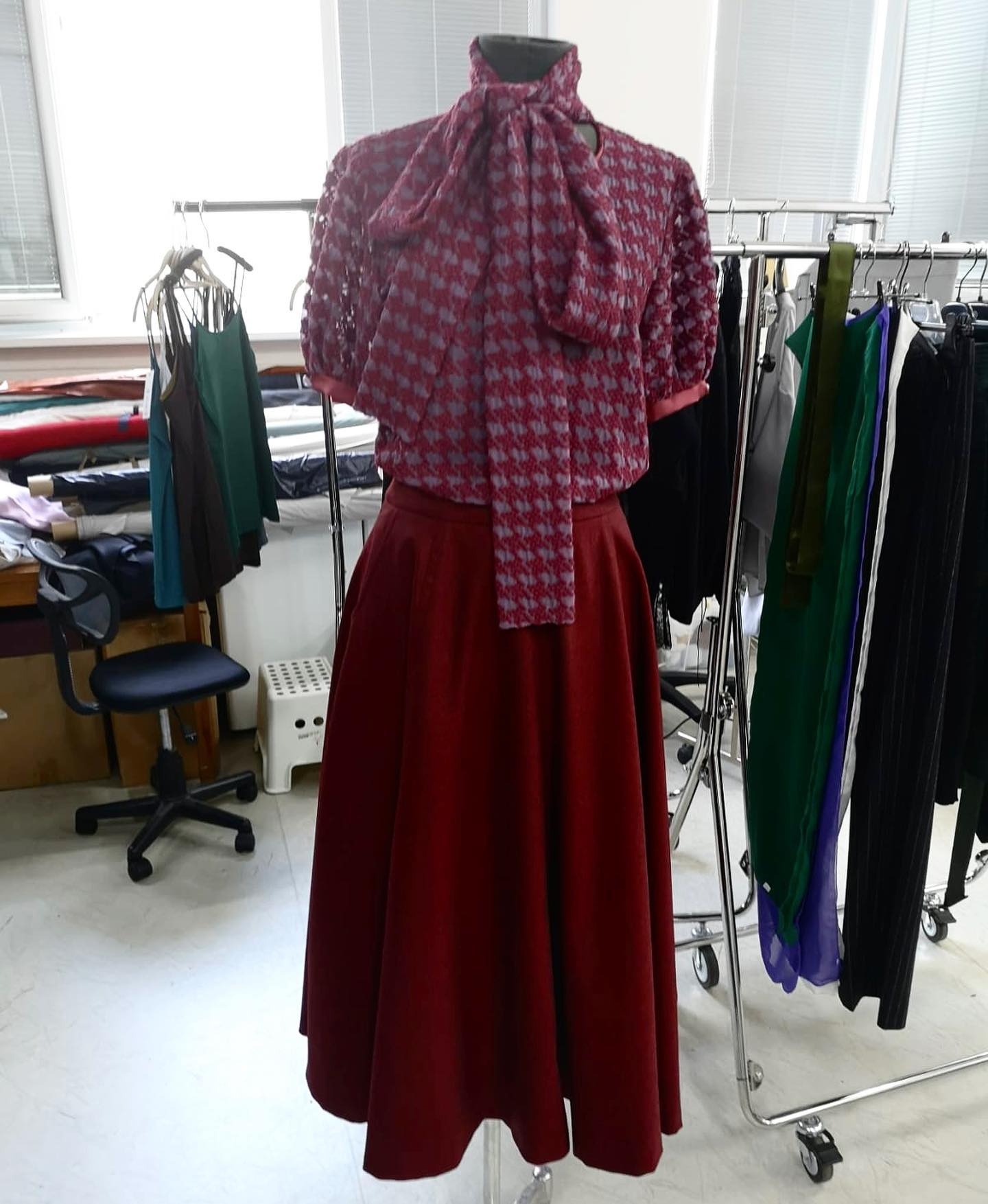 Je známe že viaceré maison už využívajú materiály recyklovateľné, eko-vegánske, ako vedľajšie živočíšne produkty, inteligentné látky z rias a eukalyptu, organické materiály ako celulózové filtre, bioplasty, konope, recyklovanú yuta, vlnu , či regenerovaný kašmír, konopné vlákno a udržateľný prírodný materiál rafia paliem, ktorý vo svojich dizajnoch využila práve Stella McCartney.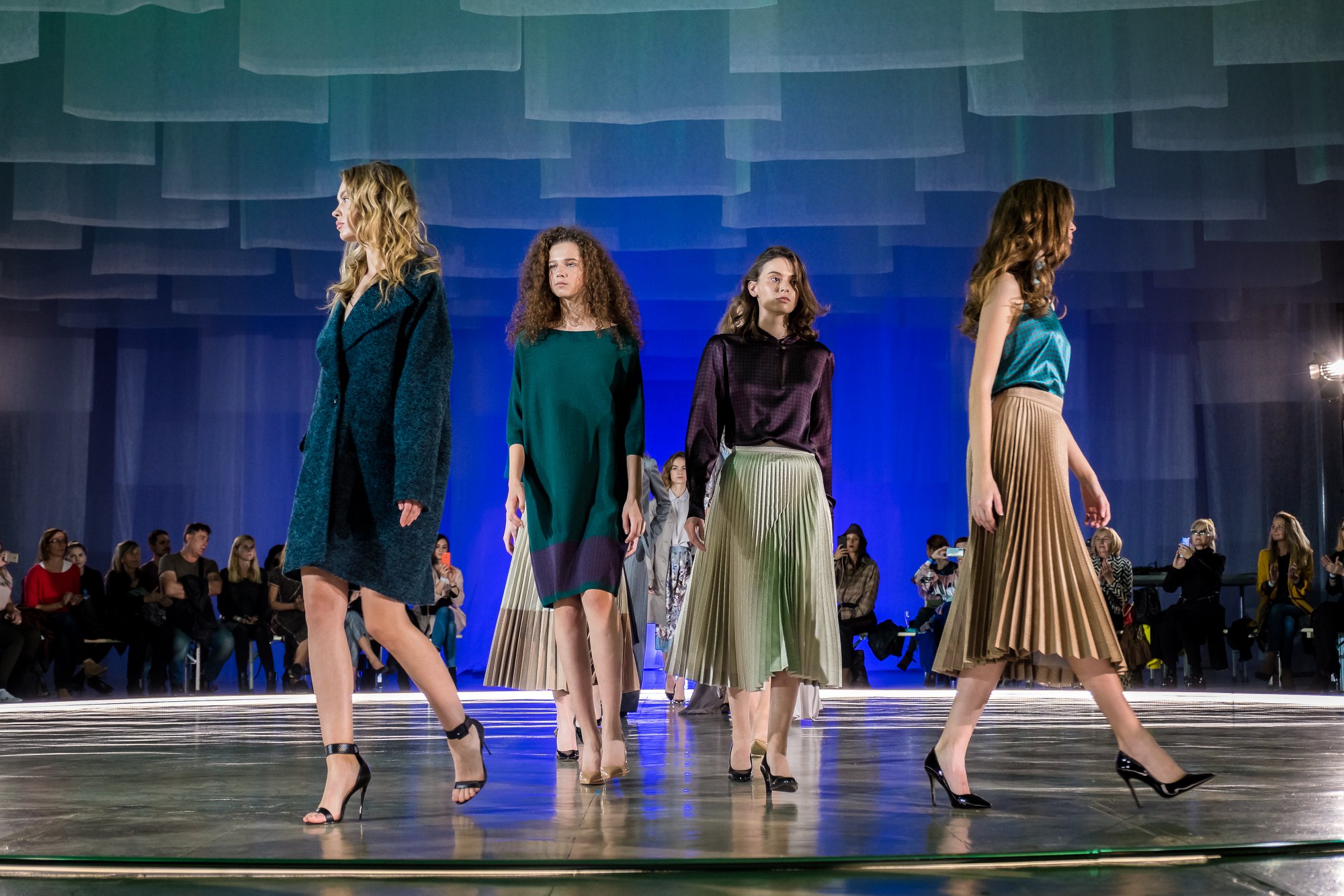 VERNISÁŽ OD SNA K REALITE
Pri príležitosti 20-ročného výročia tvorby Richarda Rozboru v módnom dizajne sa v Bratislave 11. novembra 2021 konala výstava v priestoroch Vysokej školy managementu a marketingu v módnej oblasti na Hviezdoslavovom námestí č. 20.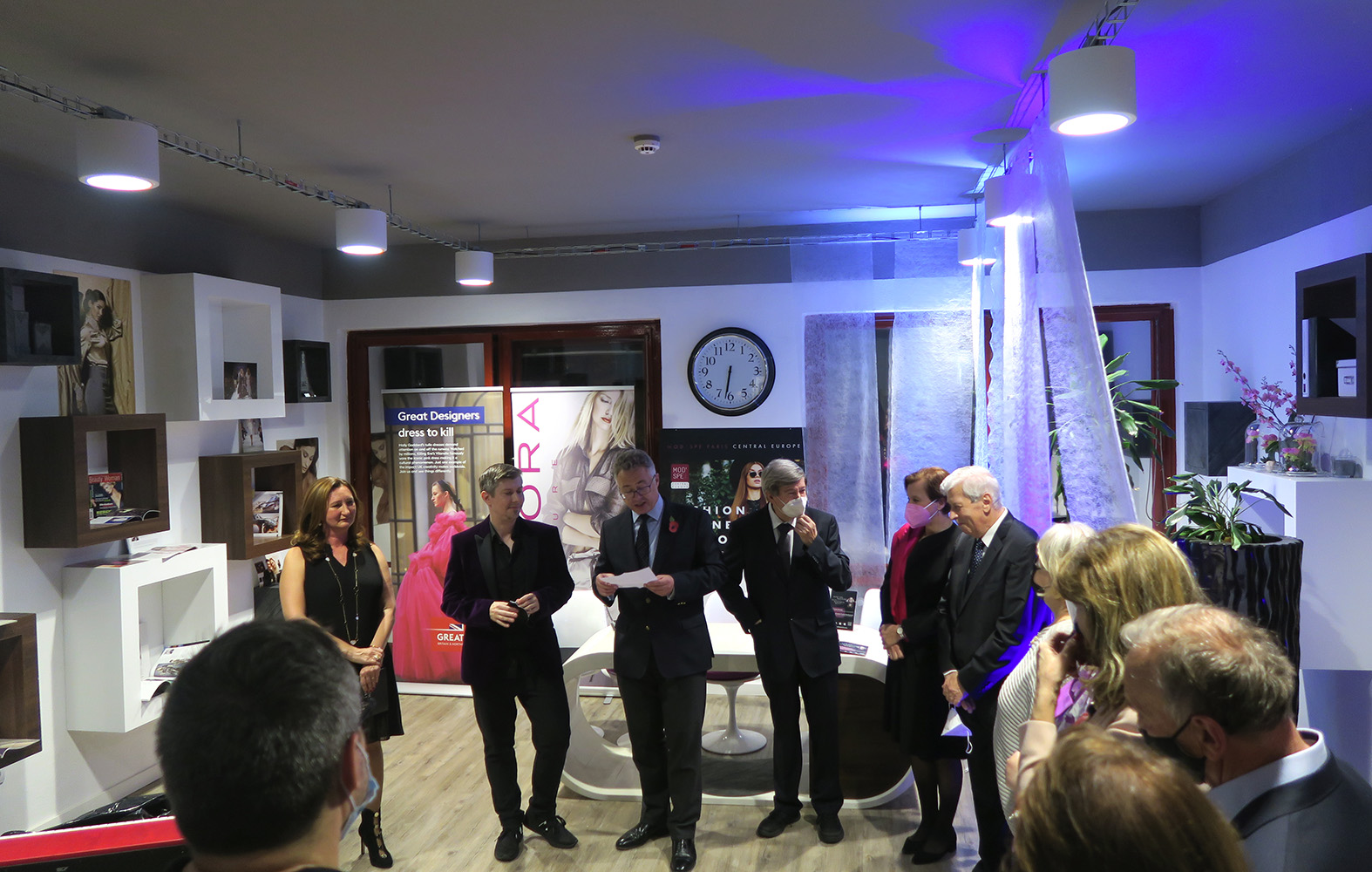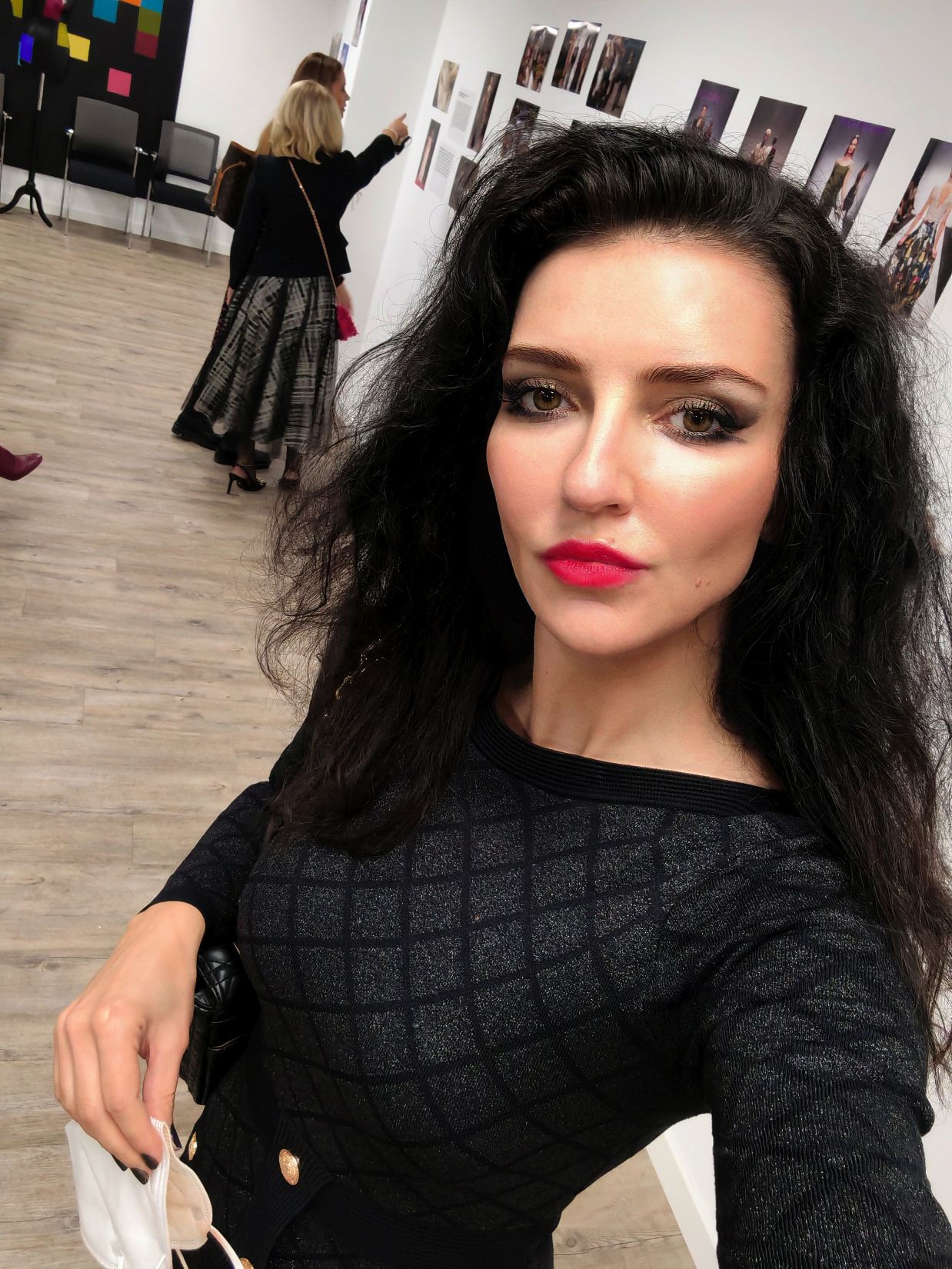 Výstava mapovala prierez módnej tvorby návrhára Richarda Rozboru za posledných 20 rokov od jeho promócie na prestížnej škole v Londýne, Central St.Martin´s až po dnešné dni. Jej uskutočnenie sa udialo aj za podpory fondu na rozvoj umenia pod záštitou Veľvyslanectva Spojeného kráľovstva Veľkej Británie a Severného Írska a vďaka výkonnej riaditeľke Mod´Spa Paris CE, ktorá na túto krásnu akciu poskytla priestory.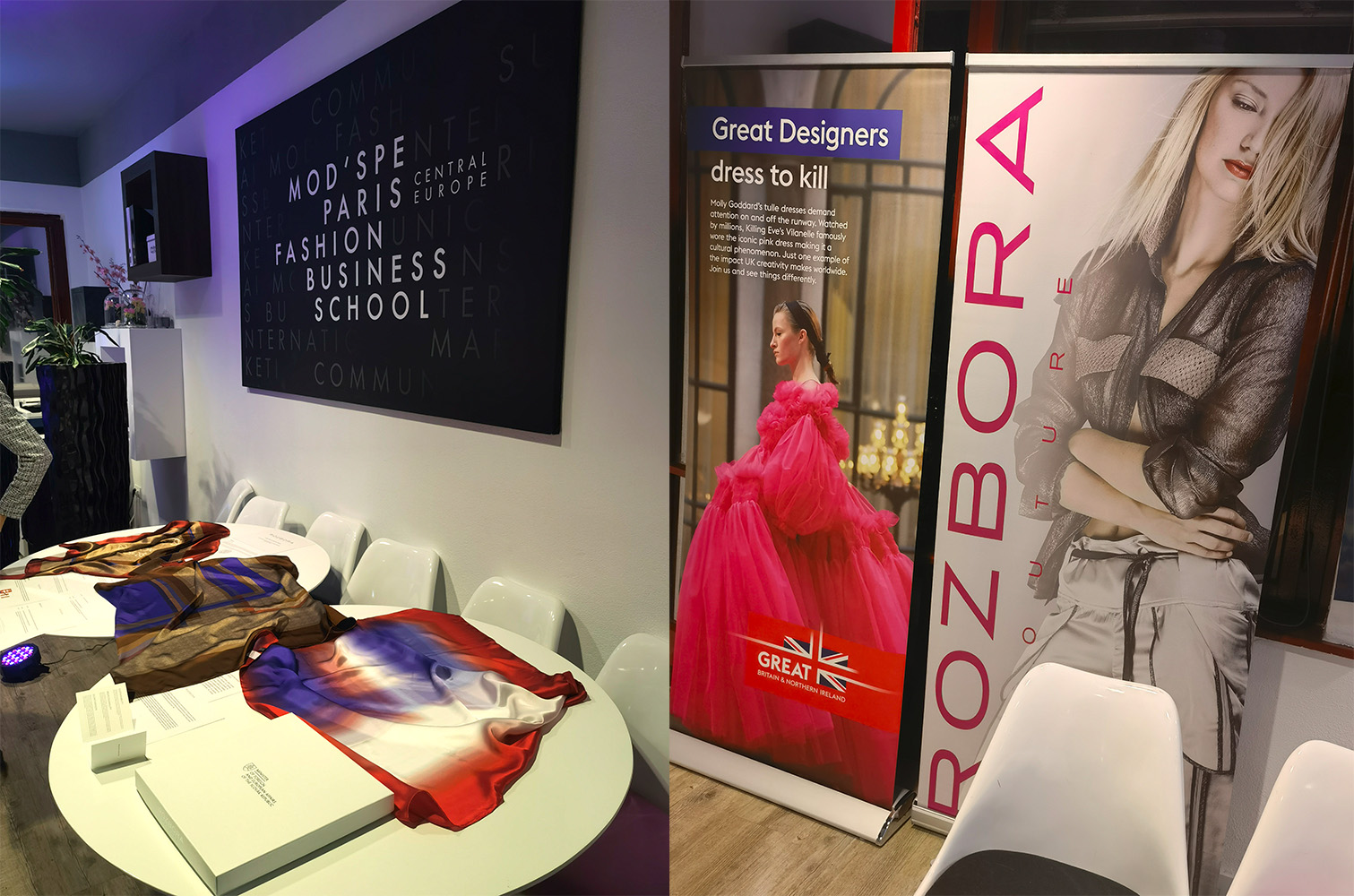 Prítomní hostia sa za prísnych protipandemických opatrení v režime OTP mohli vernisáže zúčastniť a zažiť tú atmosféru, ktorá z módneho či kultúrneho sveta posledné obdobie spoločnosti chýba a dizajnérom najväčšmi. Prostredníctvom článkov na blogu myamirell.com a facebook stránky blogu: Mya Mirell Fashionista, si môžete túto udalosť pozrieť a vychutnať, akoby ste tam priamo boli.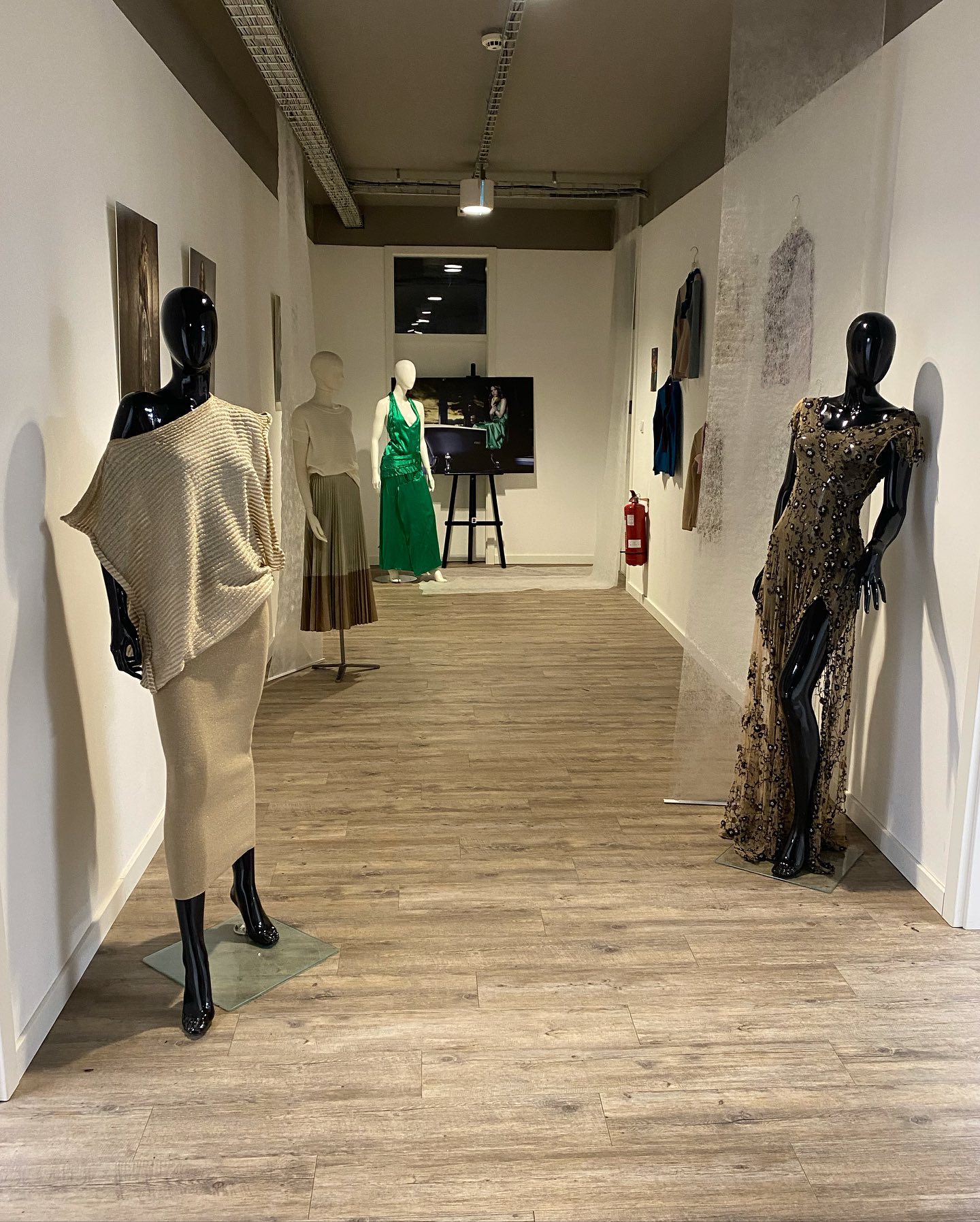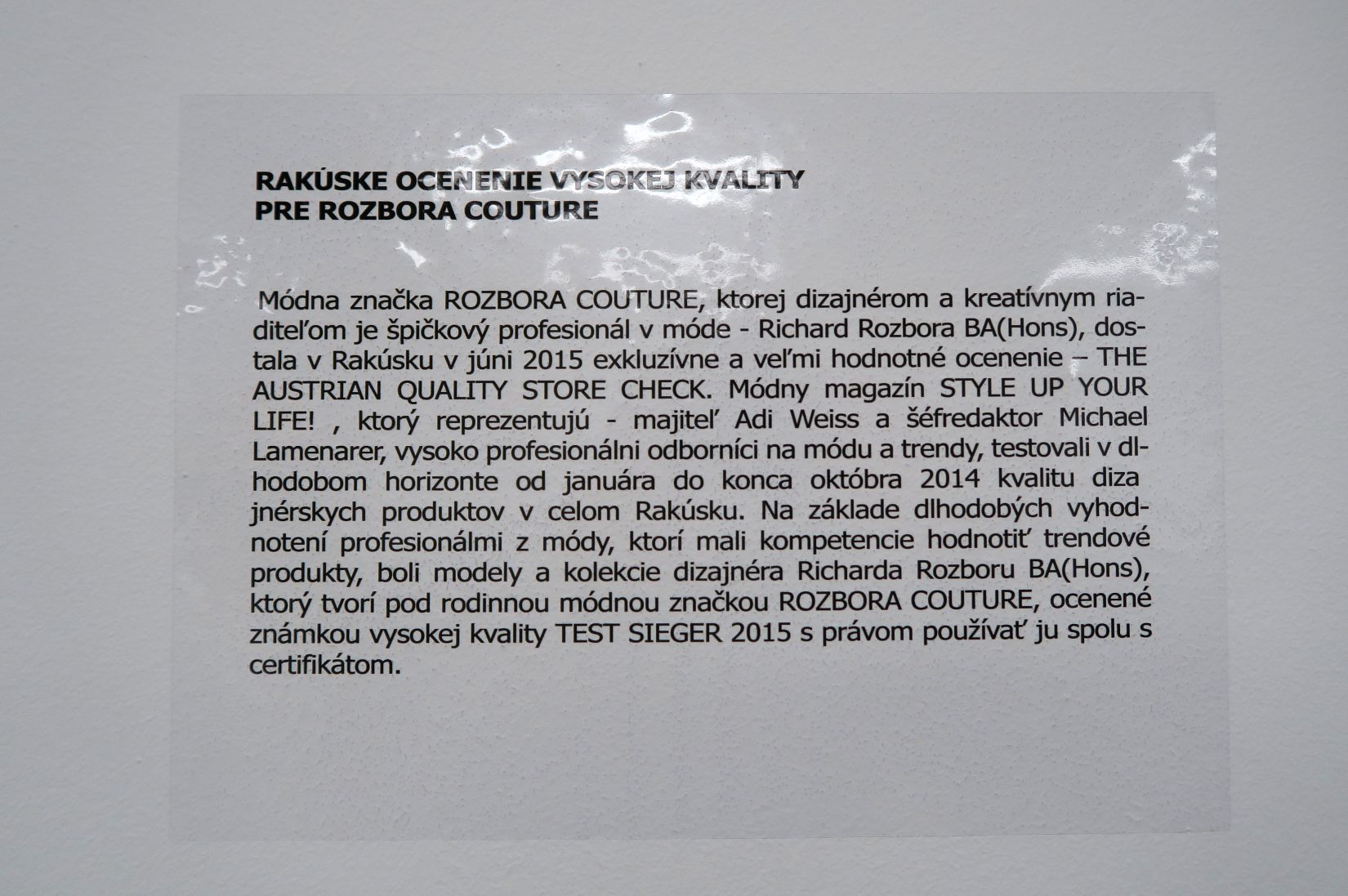 V priestoroch školy Mod´Spa Paris CE návštevníci vernisáže mohli obdivovať aj takéto krásne modely z prehliadkových mól.
Modely slovenského dizajnéra Richarda Rozboru pracujúceho pod značkou Rozbora Couture si môžete zakúpiť aj v Bratislave v butiku na zámockej ulici.
Článok na pokračovanie z vernisáže slovenského dizajnéra Richarda Rozboru s názvom Od Sna k Realite, čítajte ďalej na tomto blogu.
obrázky: © Mya Mirell Fashionista, Rozbora Couture, Richard Rozbora
Sledujte Facebook stránku: Mya Mirell Fashionista a Instagram: mya_mirell .