Porta Portese – rímsky najväčší trh, na pochôdzkach Talianskom, nevšedné zaujímavosti
Existujú piesne, existujú básne venované tomuto miestu. Porta Portese je rímsky notoricky známy trh a zároveň najväčší a najznámejší. Je plný zaujímavostí od výmyslu sveta s viac ako tisíc predajcami. Trhy sú roky neoddeliteľnou súčasťou talianskej kultúry. Ak by ste chceli uceliť obrázok o talianskej historicko-umeleckej metropole Ríme, tento trh vám stojí za jeden kúsok z puzzle k doplneniu skladačky o talianskej mentalite a kultúre. Ostatné fotografie a videá nájdete na mojej facebook fan page s názvom Mya Mirell v albume Rím a v kategórii Videá.
Najpopulárnejší "nedeľný trh" v Taliansku zaiste bežný turista nepozná. Nájdete ho medzi ulicami Via Portuense a Via Ippolito Nievo, štvrť Trastevere pri bráne Porta Portese. Oblúk Porta Portese bol vybudovaný v roku 1644 pre pápeža Urbana VIII.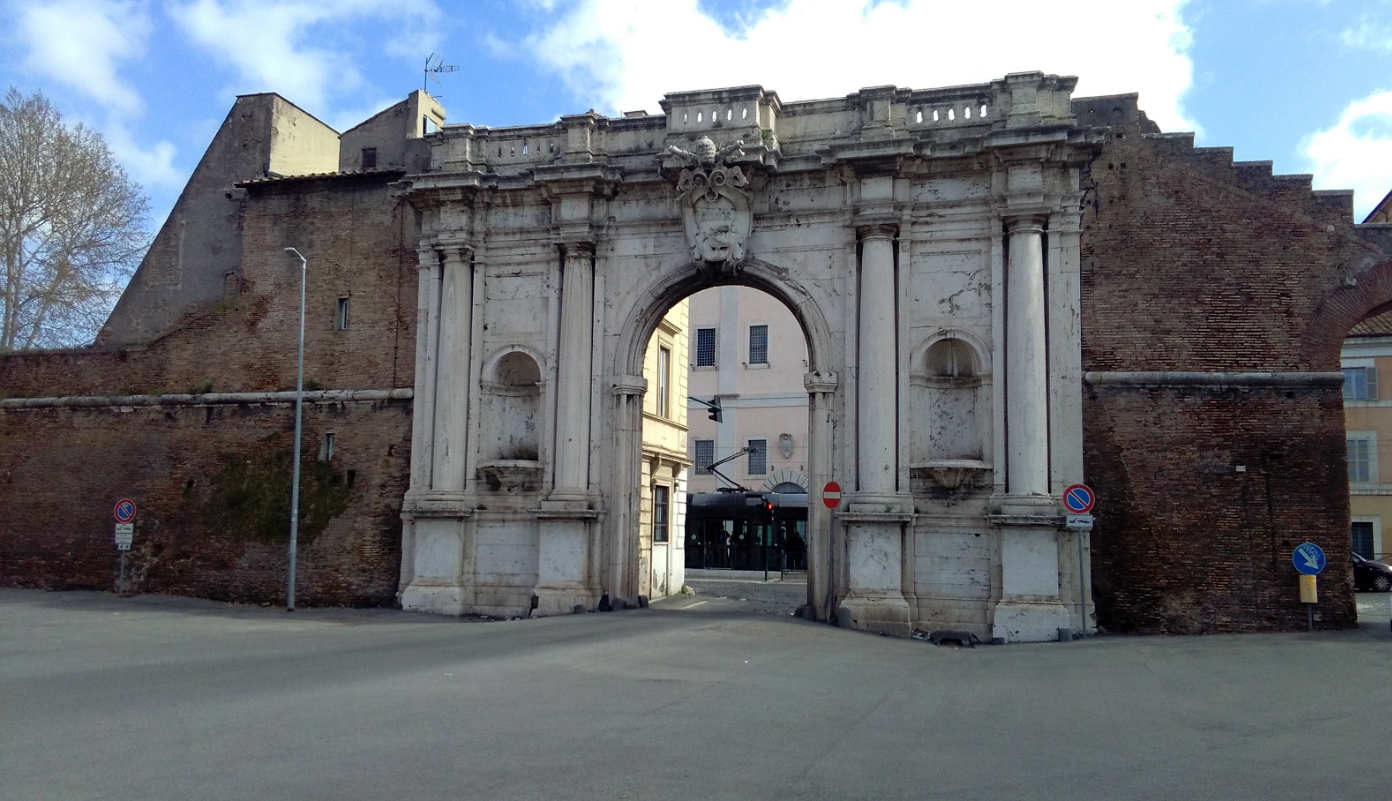 Ak sa sem počas svojho pobytu v Ríme vyberiete, vedzte, že trh sa vám bude zdať, akoby nemal konca. A tak to aj skutočne je. Vyzbrojte sa teda dobrou obuvou a pozor si dajte najmä na vreckárov. Rozloha najväčšieho trhu nachádzajúceho sa v Ríme je naozaj obrovská, trh je dlhý približne 1,6 km. Minimálne dve hodiny budete mať čo robiť, aby ste sa dostali na koniec. A to si isto nepozriete všetko podrobne. Zato precítite atmosféru a pre tých menej náročných na luxusnú módu, ktorou je Taliasko preslávené, sú v ponuke lacné košele, veci na oblečenie aj do 10 eur . Nájdete tu aj rôzne iné zaujímavé kúsky a dámy šatníkové vychytávky. Väčšinou tu zhliadnete veci, ktoré bežne v obchodoch nekúpite. Fajnšmerkri a vetešníci sa ocitnú ako v raji, kde si veru prídu na svoje.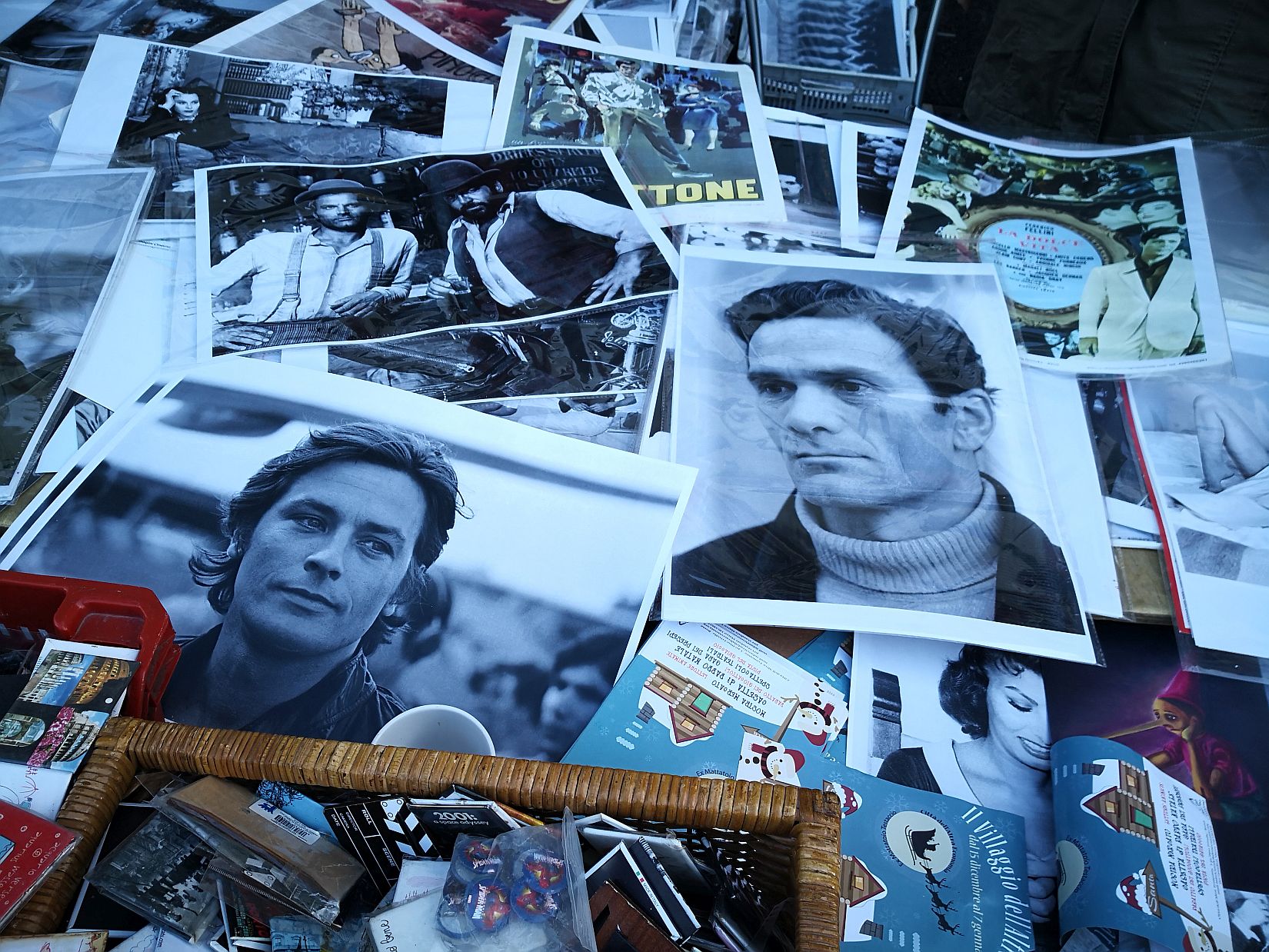 Uvidíte veľa rozmanitých vecí, ba i takých, ktoré by vás ani zďaleka nenapadli hľadať. Najpozoruhodnejšie je práve trhová atmosféra. Ale pozor : "Non toccare" – nechytať !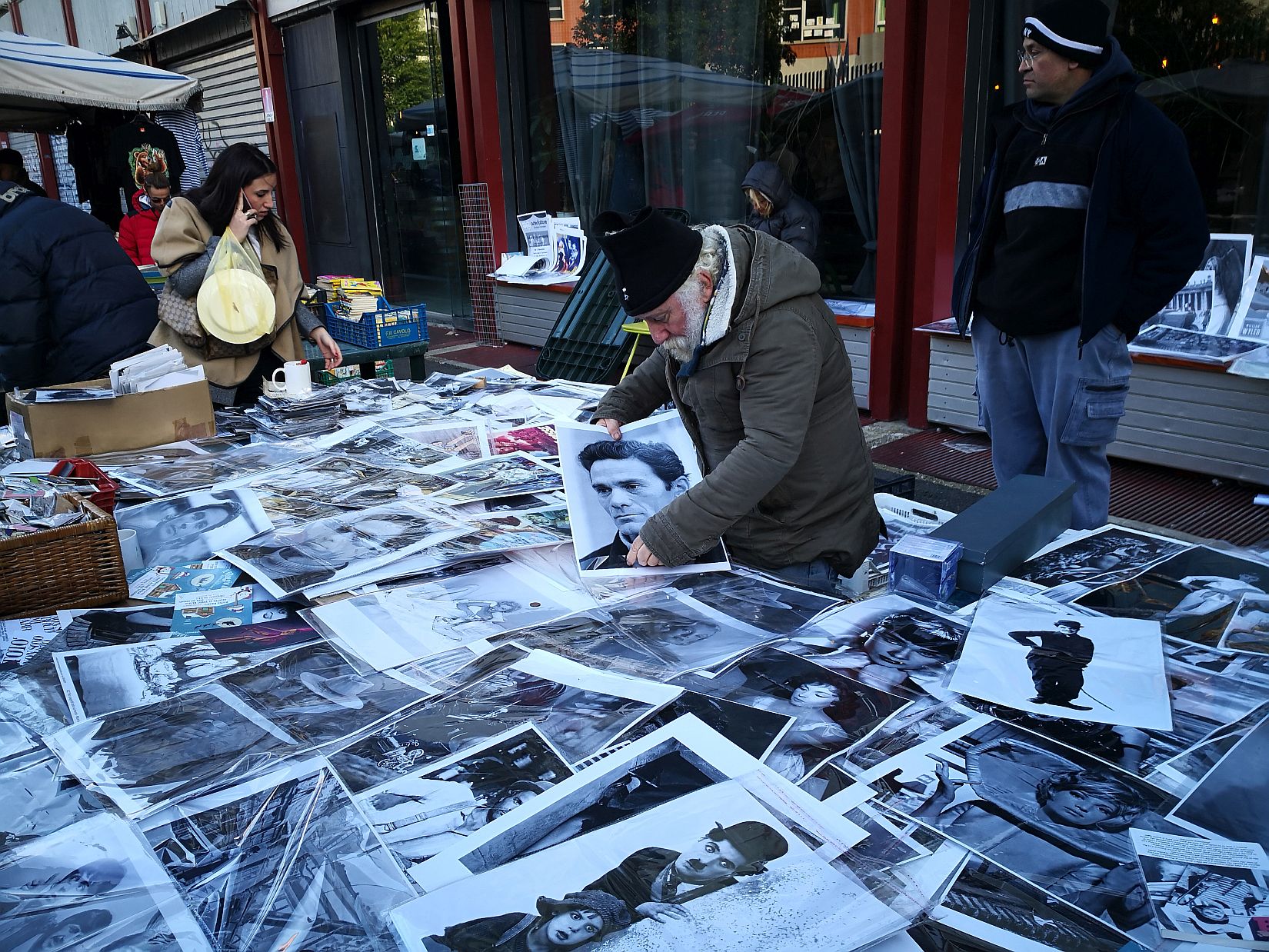 Tieto skvelé momentky ako vystrihnuté z filmu, čo som zachytila na trhu sú pre mňa umeleckým odpozorovaným zážitkom.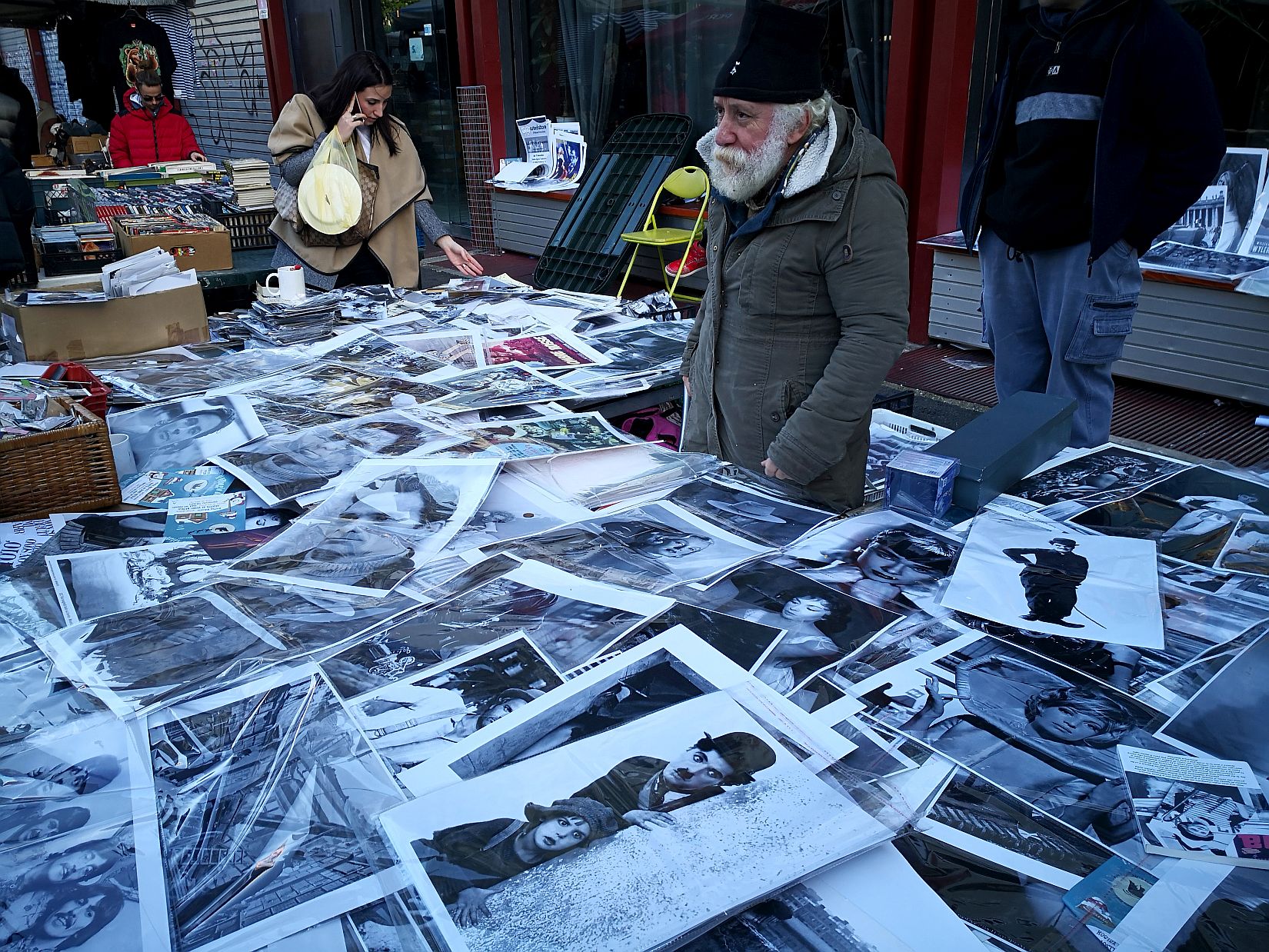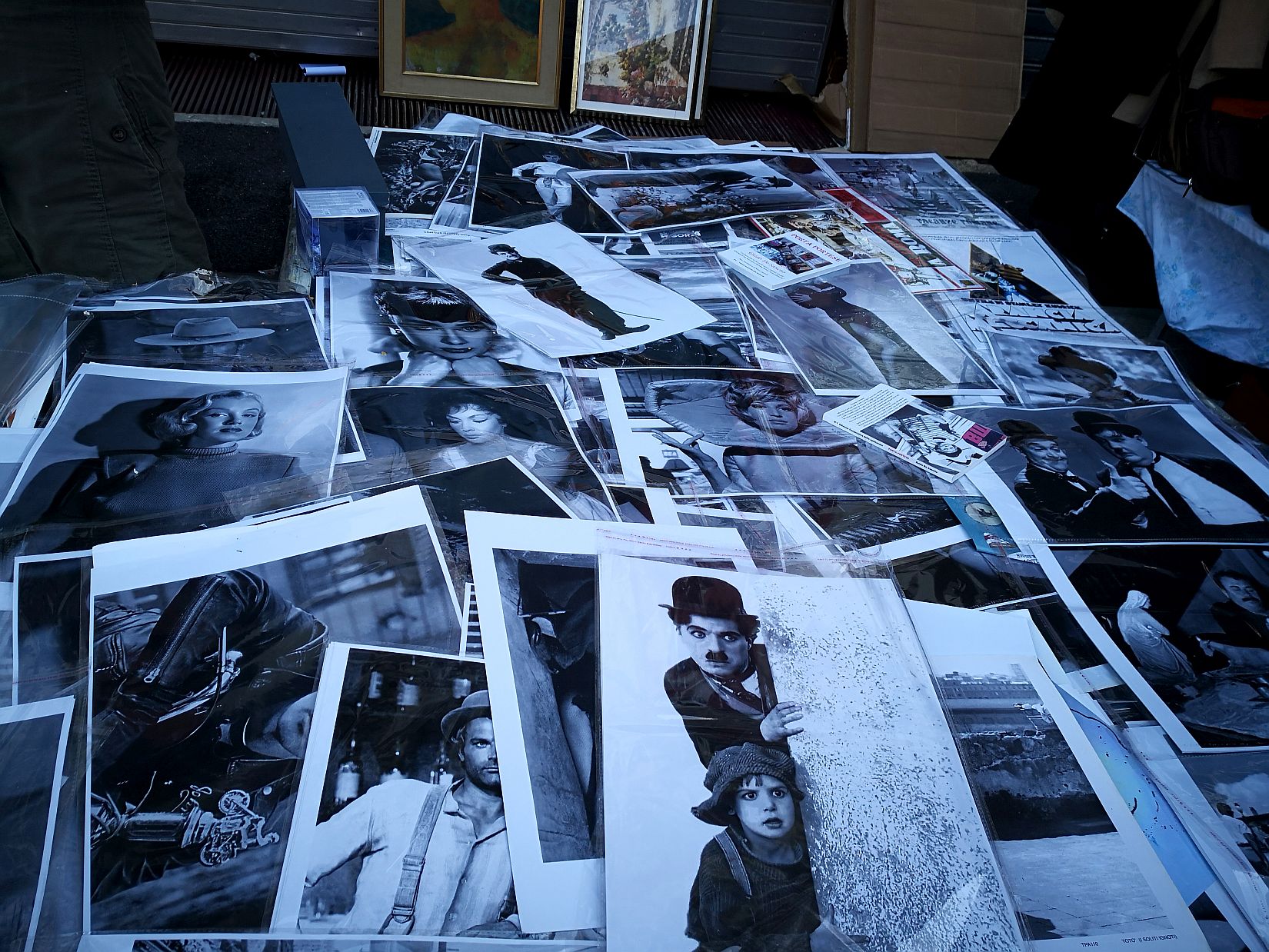 Je libo nábytok? ako hovoria bratia Česi? Na trhovisku Porta Portese nie je nič problém.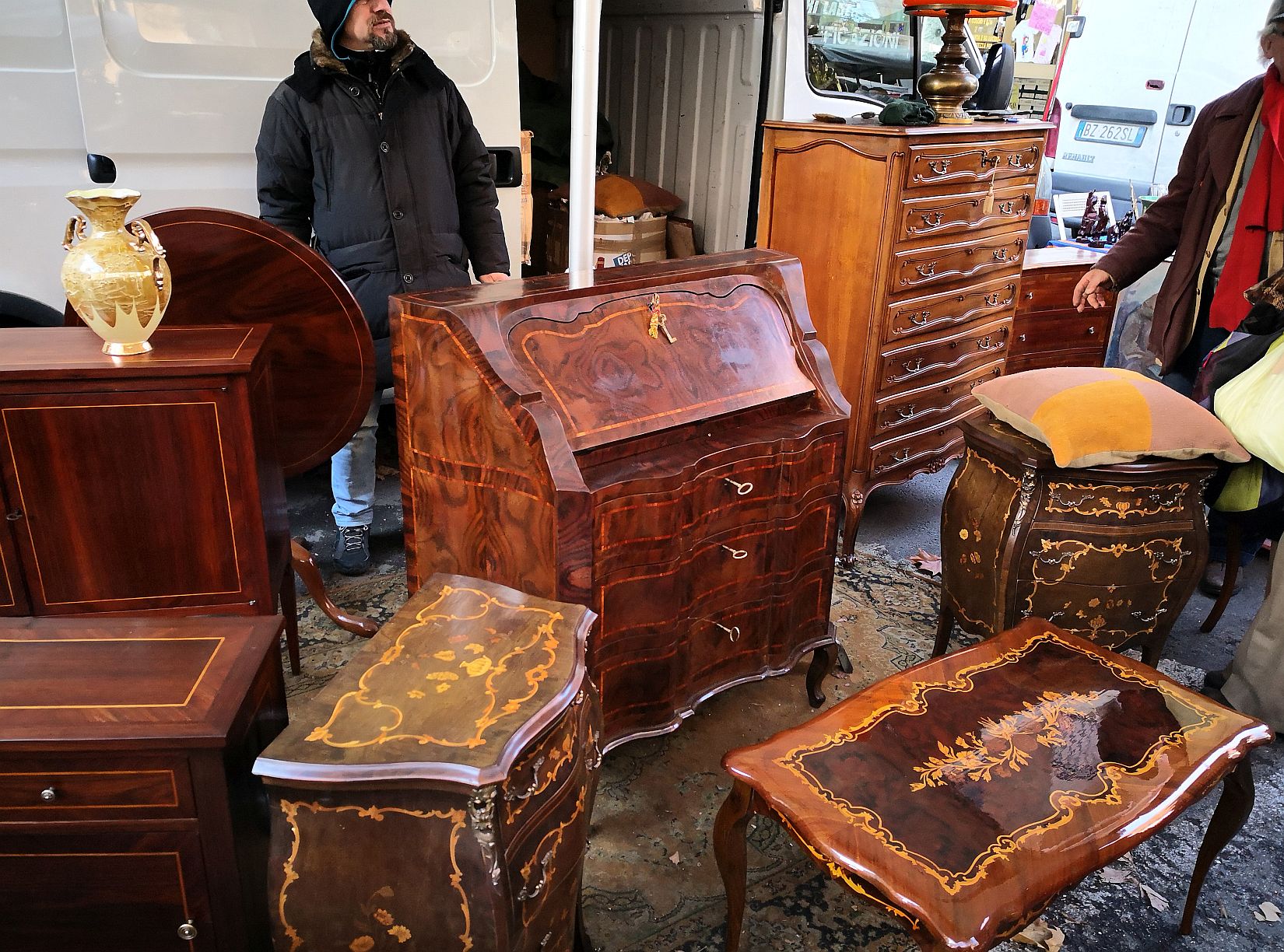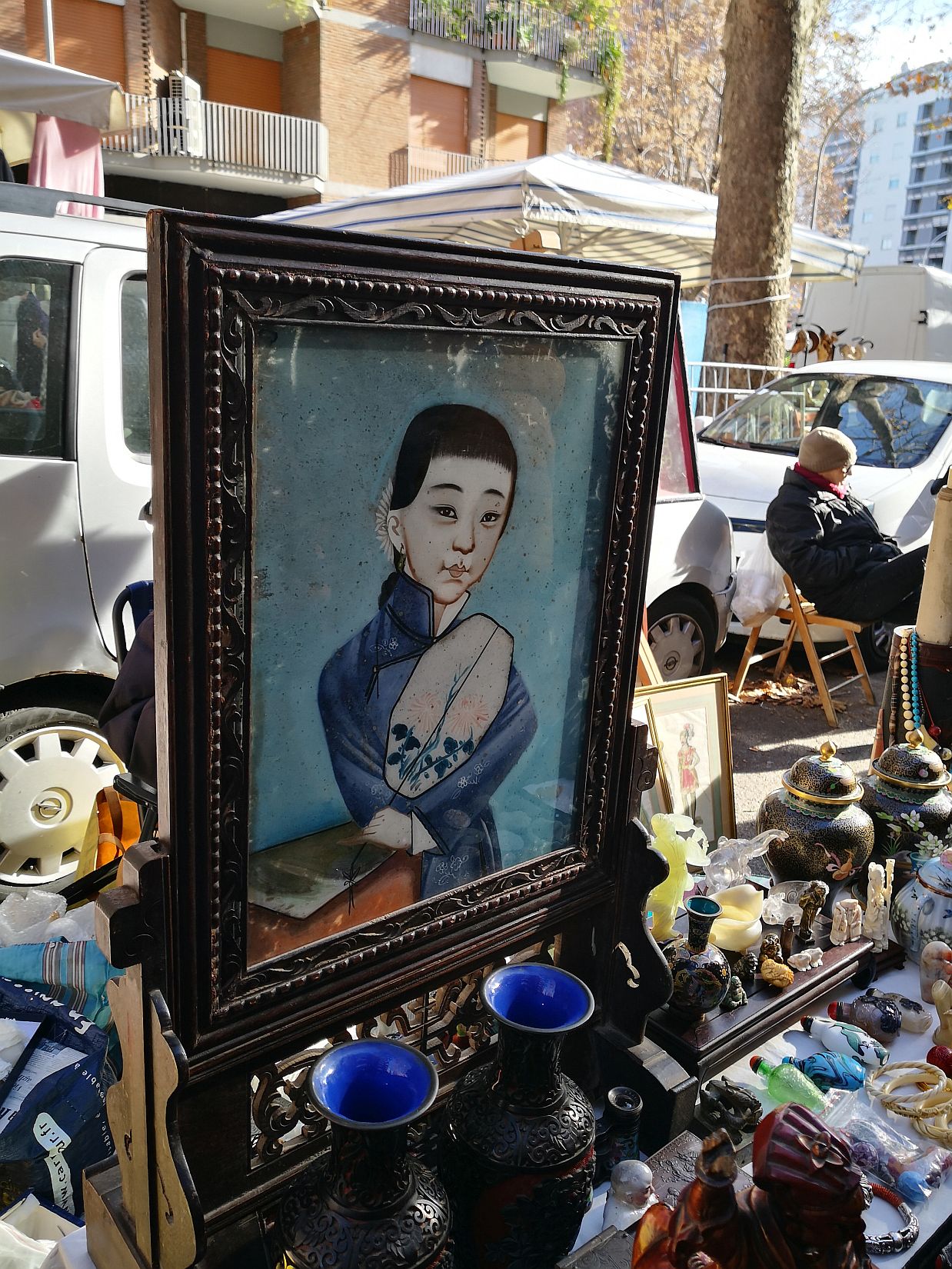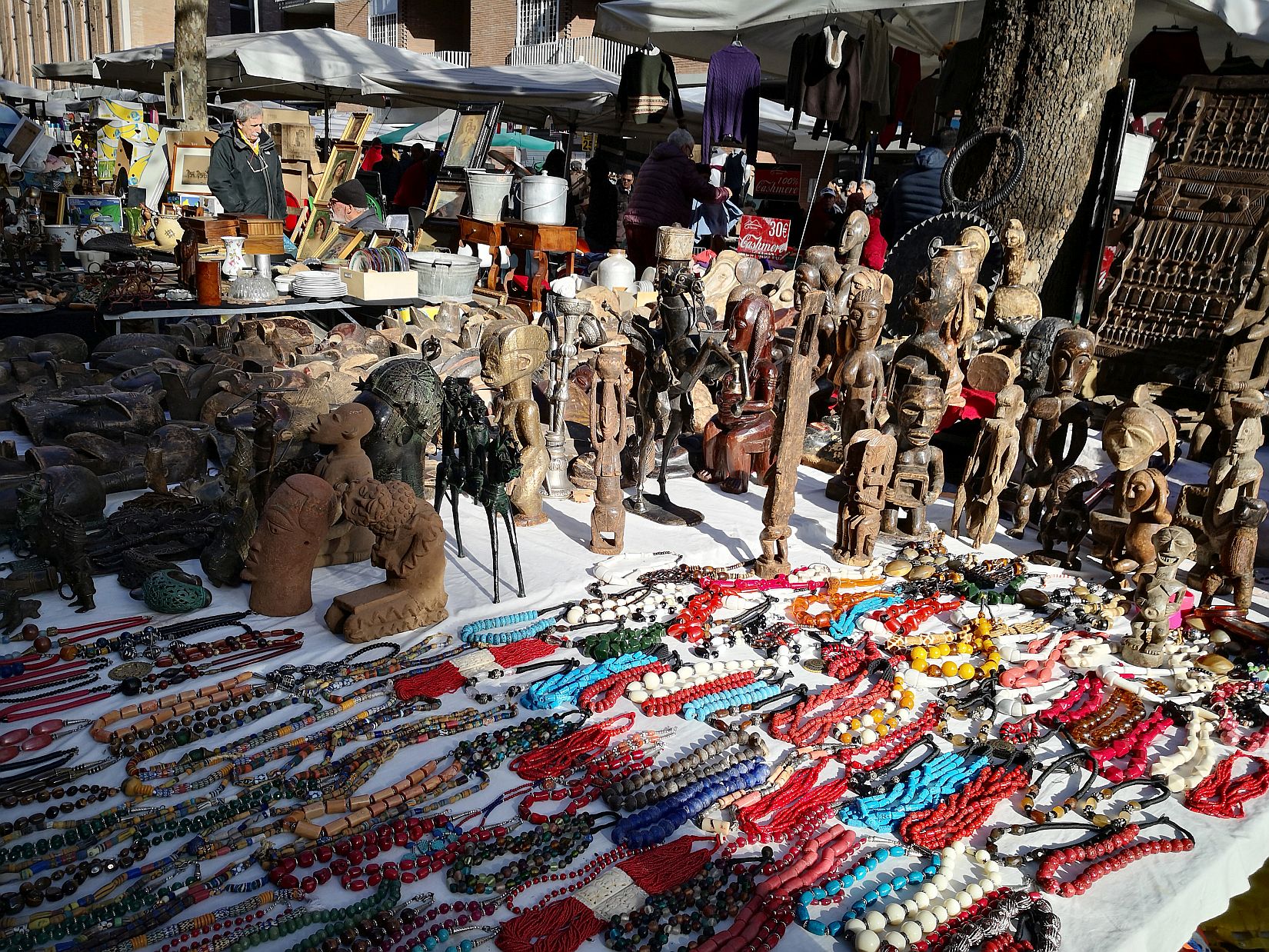 Stánky sa striedajú, ale ponuka sa z väčšej časti opakuje, ak už by ste si tu naozaj nič nevybrali, tak potom asi nikde. Na tomto mieste nájde niečo aj ten, čo sa len príde pozrieť a odnesie si spomienku.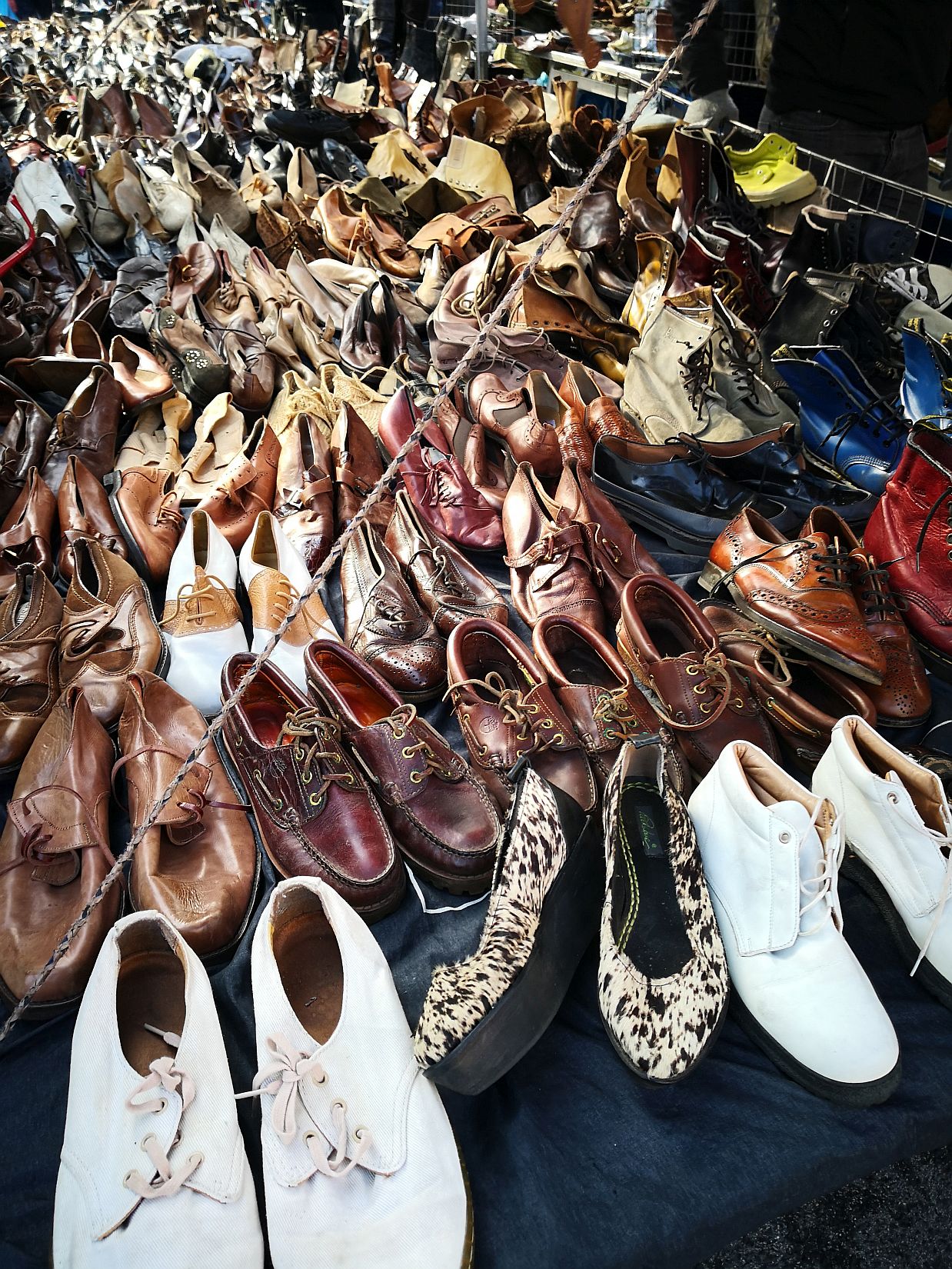 Existuje citácia o tomto mieste: "Porta Portese, kde môžete nájsť čokoľvek od malej guľôčky po prúdové lietadlo". A je to naozaj tak ! Raz príďte a uvidíte. Skutočný raj pre vetešníkov, ako ja hovorím, pretože harabúrd až zbytočností, čo som tam videla, je neúrekom.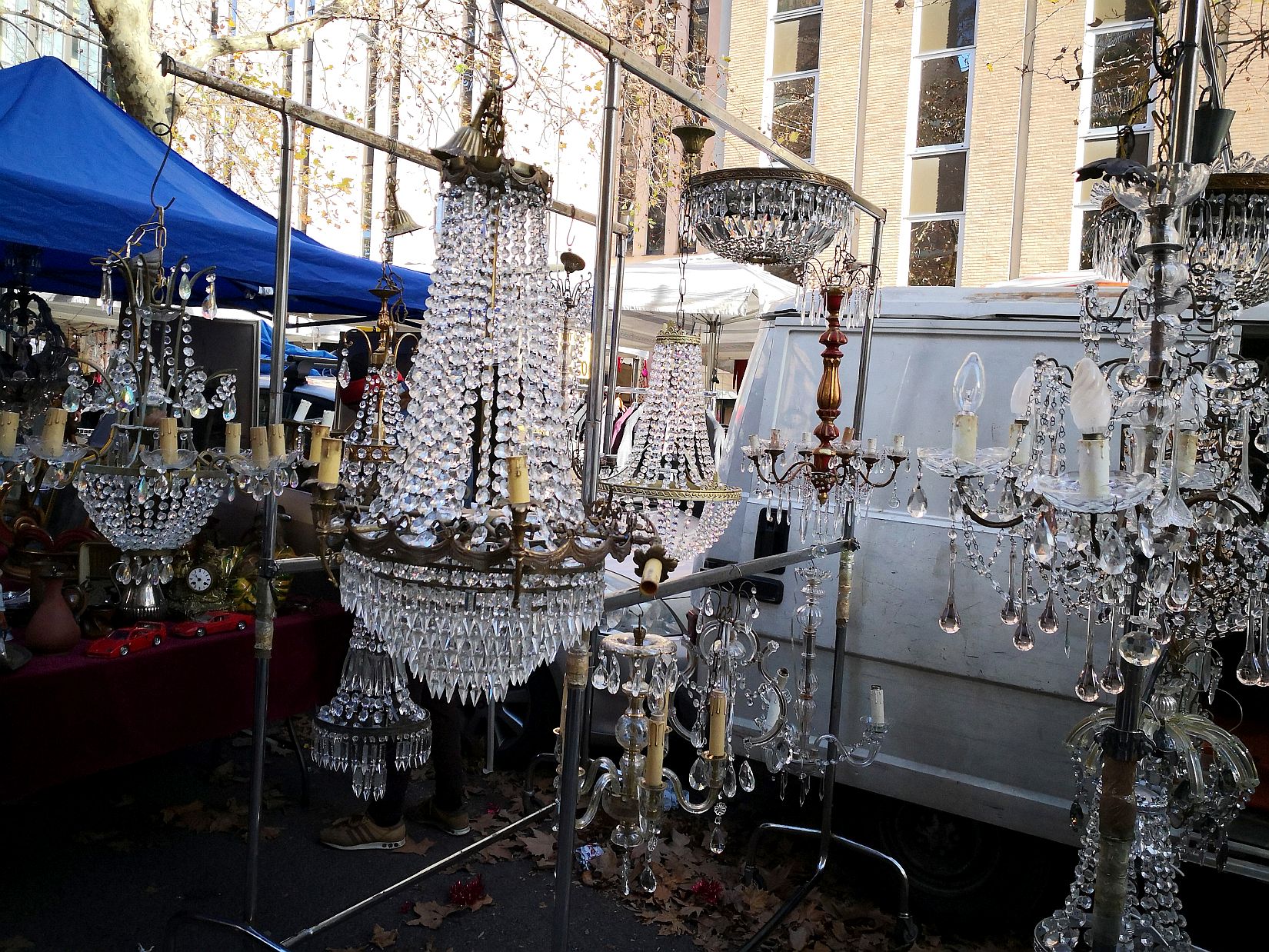 Majte sa na pozore a buďte obozretní pred vreckármi a pouličnými kartármi. Na toto sa radšej nedajte zlákať. Pohybuje sa ich tu v okolí veľa, tak majte oči na stopkách. Ľudia sú tu taktiež rôznorodí, nájdete tu pravých obchodníkov, veselých, zhovorčivých, vykrikujúcich ako na pravom trhovisku, zjednávajúcich, rozprávajúcich anekdoty, ale aj nevychovaných vagabundov, ktorí sa tam možno ocitli náhodou a nie sú pravidelnou súčasťou trhu. Na takých som natrafila aj ja, podivíni, ktorí vás neváhajú inzultovať slovne, ak sa vaše pohľady stretnú, hoc si len pozeráte veci bez zjavného záujmu o okolie. Irituje ich zrejme, ak nezapadnete svojím výzorom do chodu a životu trhoviska. Aj také sa tam žial nájde.
Na tomto trhovisku sa prechádzajú a svoje si vyhľadávajú starí profesori a umelecké duše, ktoré si s vyberaným vkusom prehliadajú staré knižky, literatúru, platne, časopisy za dobrý peniaz majúci pre nich obrovskú hodnotu. Ak sa na tento trh vyberiete s pravým Rimanom, vysvetlí vám čo to o situáciách, povie pikošky, predstaví rôznych ľudí, stretávajú sa tu umelci, ktorí sa navzájom poznajú a vždy prehodia zopár slov. Je zaujímavé sledovať túto komunitu a rôzne vrstvy a záujmy ľudí. Vypočuť si dialógy a načrieť do rôznych duší a svetov.
Veľmi rada si pri takýchto potulkách fotím a točím tamojšiu atmosféru, ktorá má v tom mieste zvláštne čaro, moja celoživotná vášeň a to si potom po rokoch môže človek opäť z hĺbky duše zaspomínať. Ostatné fotografie a videá nájdete na mojej facebook fan page s názvom Mya Mirell v albume Rím a v kategórii Videá. A rozhodne pri tejto činnosti nie som sama.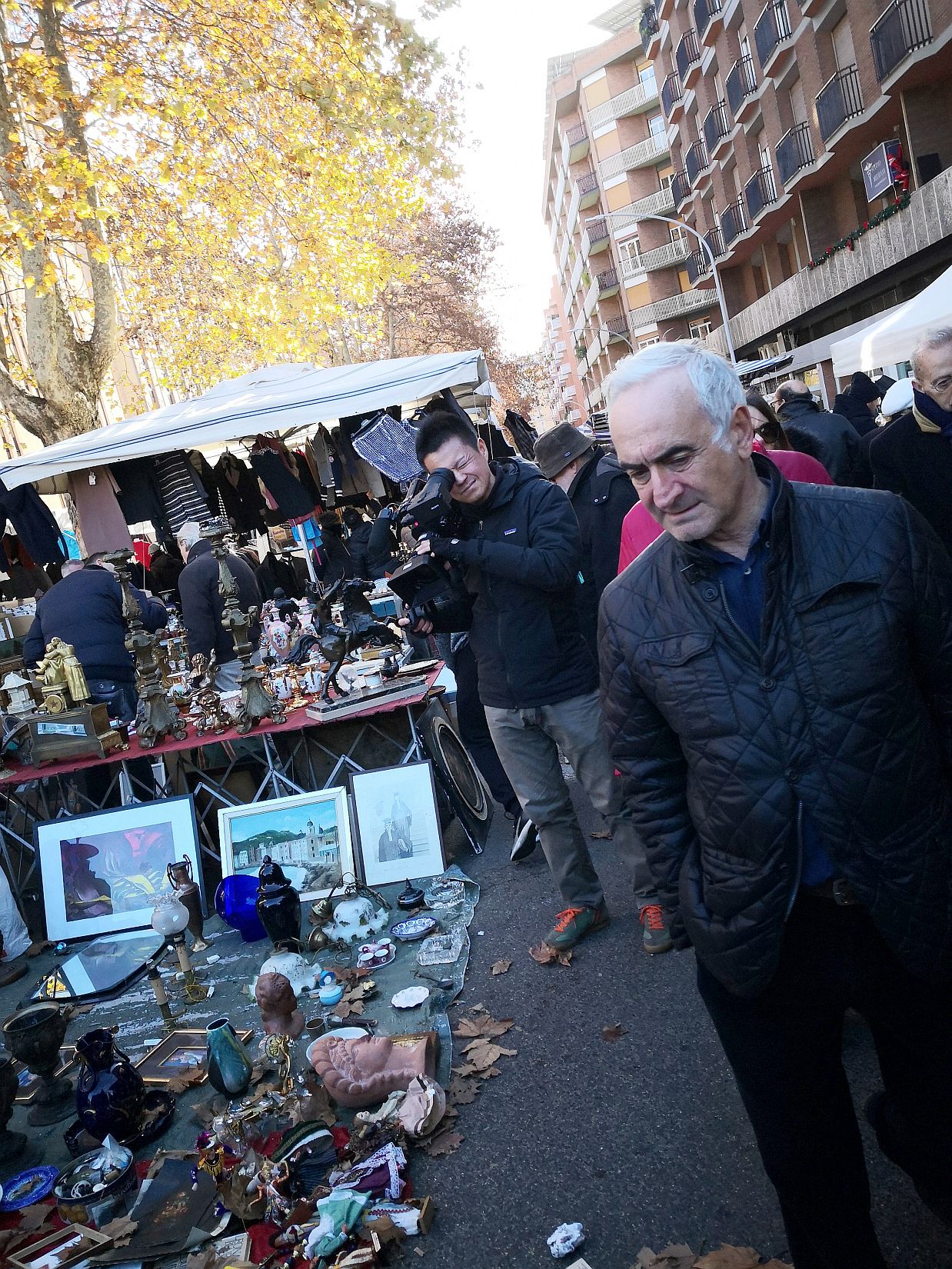 Prajem vám krásny pobyt v Ríme, veľa zážitkov pri vyhľadávaní skrytých zákutí a zaujímavých nových nepoznaných miest.