Richard Rozbora – Kolekcia pre sezónu 2020 v štýle slow fashion, elegancia s nádychom luxusu v štýlovej a vkusnej harmónii
Úspešný slovenský módny dizajnér a profesionál v módnom biznise u nás i v zahraničí, Richard Rozbora, absolvent prestížnej módnej školy – University of The Arts London Central St. Martin's (2001) s viacerými medzinárodnými aj domácimi oceneniami aj tento rok (2019) predstavil svoju najnovšiu kolekciu.
Richard Rozbora svoje kolekcie so železnou pravidelnosťou prezentuje na zahraničnej módnej scéne a tento rok uviedol módnu prehliadku na v poradí už 7. ročníku MQ Vienna Fashion Week 2019 v mesiaci september. Niet sa čo čudovať, Richard totižto v nedávnej minulosti pracoval v ateliéroch, ktoré obliekajú svetové hviezdy. Počas svojho pôsobenia v zahraničí vytváral kolekcie pre londýnsky Fashion Week a je dokonca členom britskej Kráľovskej spoločnosti umenia RSA. Na Slovensku si napríklad vrámci Bratislavských módnych dní za rok 2015 prevzal Ocenenie za prínos pre slovenskú módnu tvorbu.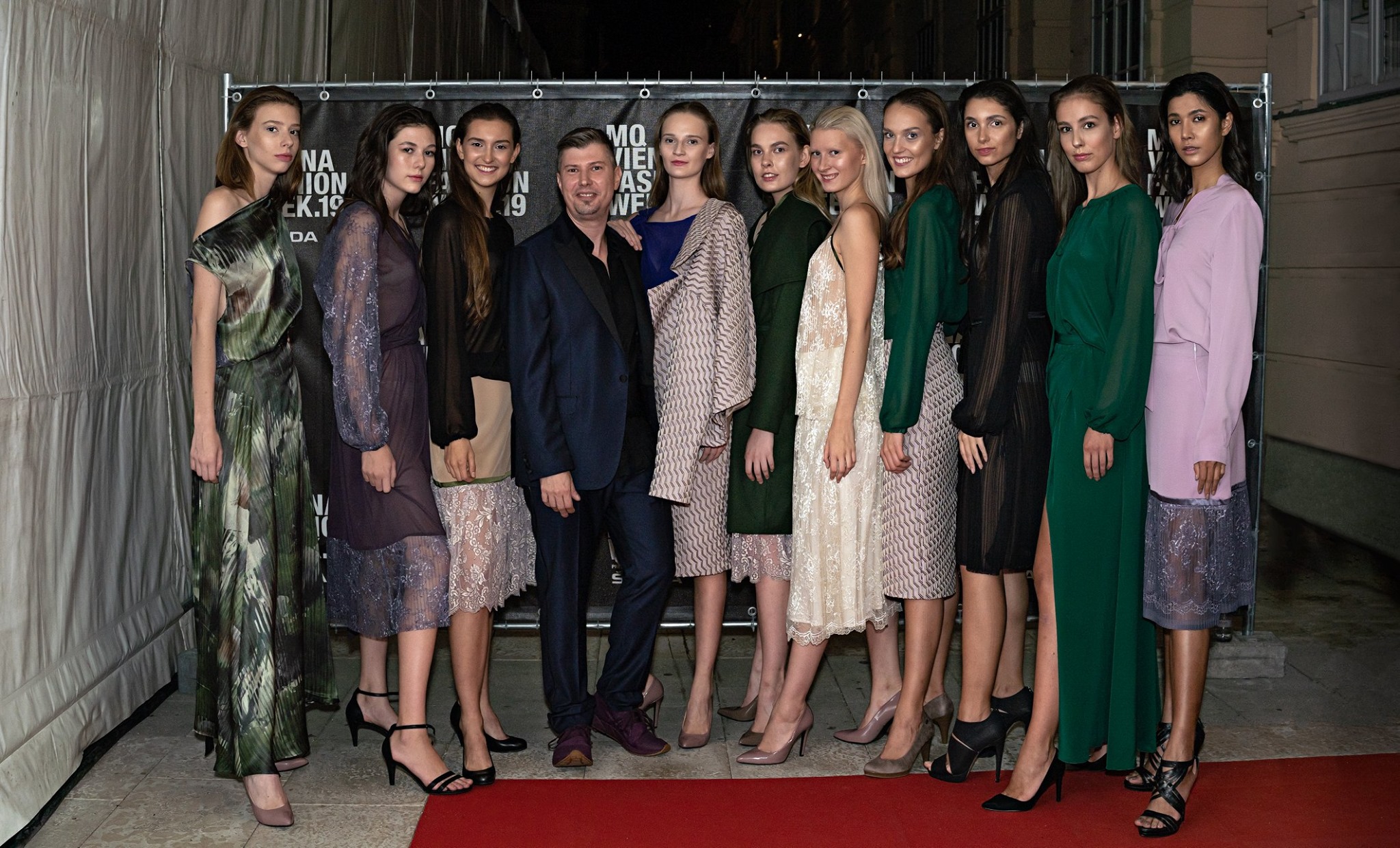 foto: Roman Strazanec
Na slovenskej módnej scéne nie je Richard Rozbora žiadnym nováčikom. Udržuje si však vlastnú tvár a smerovanie a tvorí pod rodinnou módnou značkou Rozbora Couture, v ktorej je kreatívnym riaditeľom a dizajnérom. Za fotografickou a prezentačnou časťou tejto originálnej rodinnej značky stoja umelecké fotografie brata Roberta Rozboru. Celý team utužuje PR manažérka firmy, mamička, Lucia Rozborová a veľkou oporou v spolupráci a tvorbe je aj otec Dušan Rozbora.
Počas nedávnej udalosti Bratislavských módnych dní a podujatia Fashion Live 2019 , v poradí už 7. ročníka, predstavil Richard Rozbora najnovšiu kolekciu pre sezónu 2020, na ktorú sa spolu pozrieme.
ROZBORA COUTURE V ŠTÝLE SLOW FASHION, UDRŽATEĽNÁ MÓDA
Slová ako udržateľnosť, pomalá móda, tzv. slow fashion staviaca sa do protipólu s rýchlou módou, fast fashion, čoraz viac rezonujú v módnom biznise. Módnemu návrhárovi Richardovi Rozborovi sú však tieto pojmy veľmi dobre známe. Pomalej móde sa značka Rozbora Couture venuje už dlhodobo. Aj najnovšia kolekcia bola vytvorená v duchu tohto hesla na podklade ekologických a etických princípov.
Slow fashion sa vo svete vďaka módnym značkám pomaly pretláča do popredia v boji proti fast fashion. Tú slovenský návrhár Richard Rozbora striktne odmieta a tvorí v štýle pomalej módy. Rýchlu módu, ako je známe, presadzujú módne reťazce, veľké obchodné domy a tak sa postupne módni návrhári snažia vykročiť v tvorbe v súlade s prírodou spolu ku krajšej udržateľnej budúcnosti.
Posunutie hraníc myslenia o módnej tvorbe v zmysle udržateľnosti a šetrnosti voči prírode, ktorú máme iba jednu, je obrovským pozitívnym krokom a zároveň vztýčeným prstom k jej urgentnej záchrane.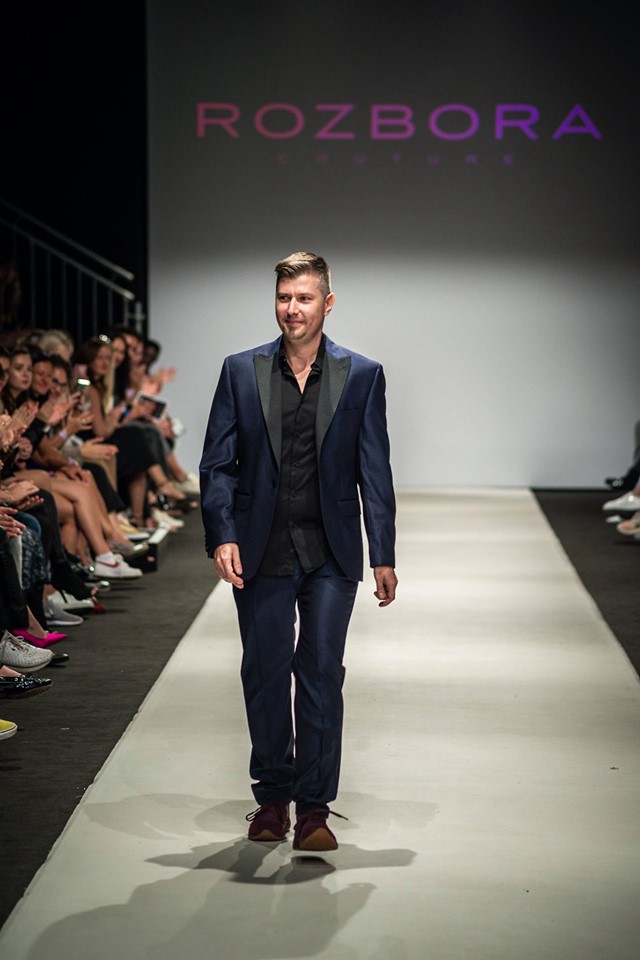 zdroj: rozbora couture
KOLEKCIA ROZBORA COUTURE 2020 – ELEGANTNÝ CHIC ŠTÝL S NÁDYCHOM RETRO A SÚČASNEJ MODERNITY
(Fashion LIVE podujatie, Bratislava, Slovensko, 5. október 2019)
Najnovšia kolekcia Richarda Rozboru pre sezónu 2020 zahŕňa 33 prepracovaných lookov, ktoré stotožňujú súčasné návrhárové predstavy o kráse snúbiacej sa s jednoduchosťou, nositeľnosťou pri zachovaní krajčírskeho remesla, kvalitných materiáloch a perfektných strihoch. Určená je pre ženu, dievča, dámu v každom veku, pretože každá si v jeho nápaditých modeloch nájde to pravé.
Najnovšia kolekcia 2020 sa vyznačuje znakmi elegantného chic štýlu s nádychom retro prvkov a súčasnej modernity.
Počas slovenského módneho podujatia Fashion LIVE, konaného 5. októbra 2019, v poradí už 7. ročníka, sa na móle po vibrujúcom očakávaní v striedavom rytme predviedli kostýmy, šaty, elegantné sukne s hodvábnymi blúzkami, štýlové nohavice s opäť modernými faldami a širokého strihu na stehnách s patentovými ukončeniami na pružnú gumičku. Jasne viditeľné obľúbené roky 80te. Návrhár však do svojej kolekcie zaradil aj spätné roky a pridal retro štýl.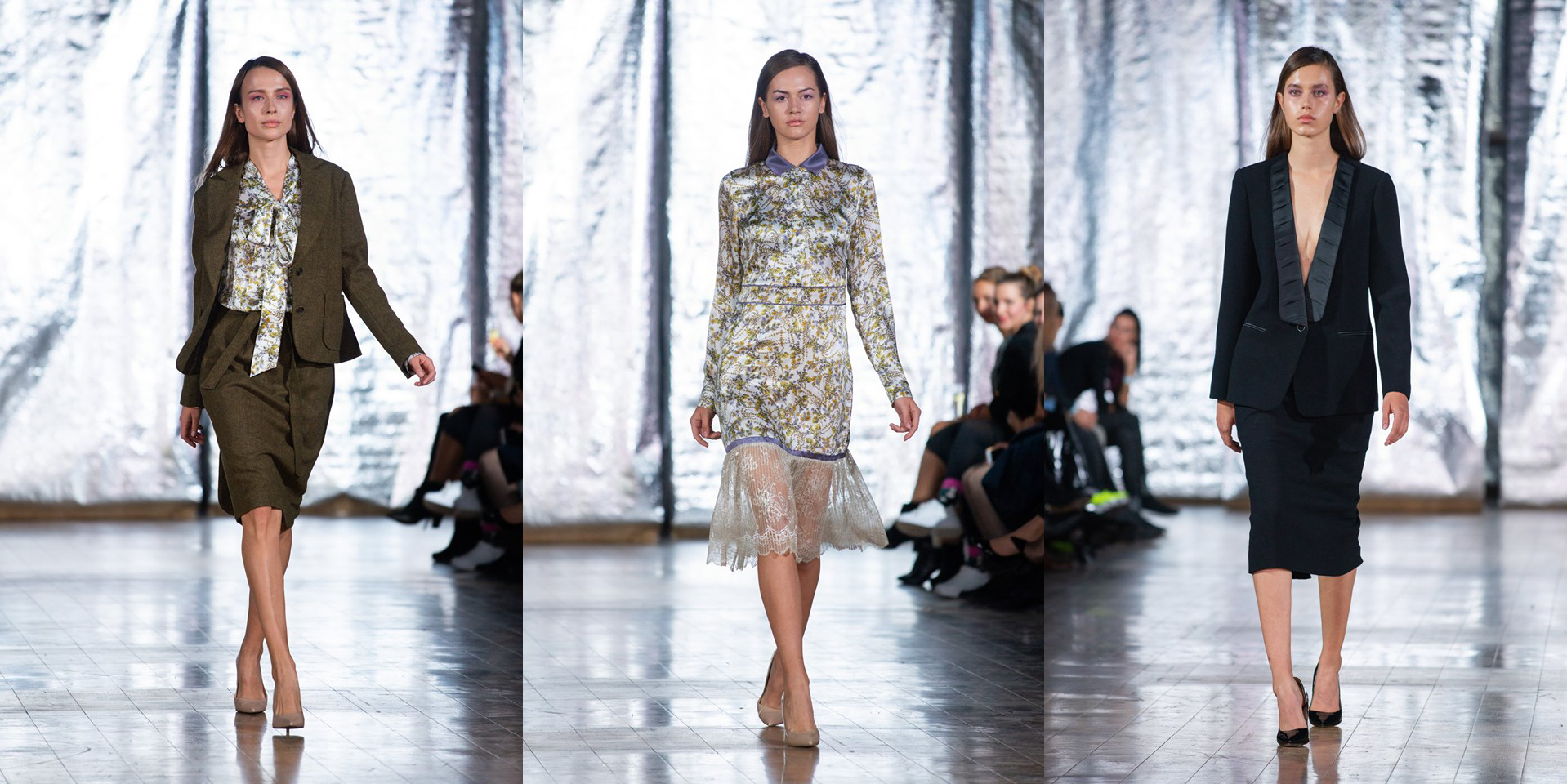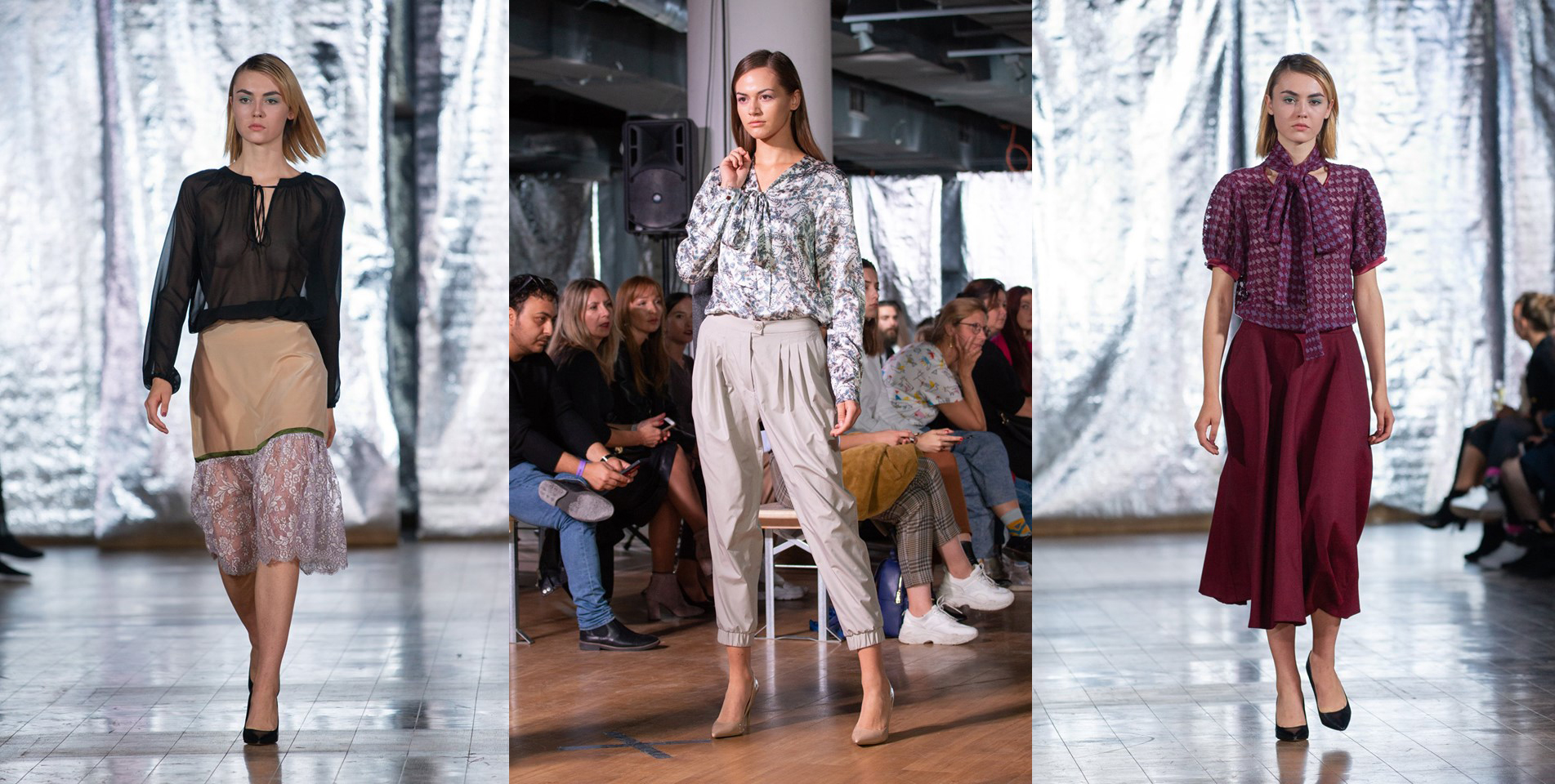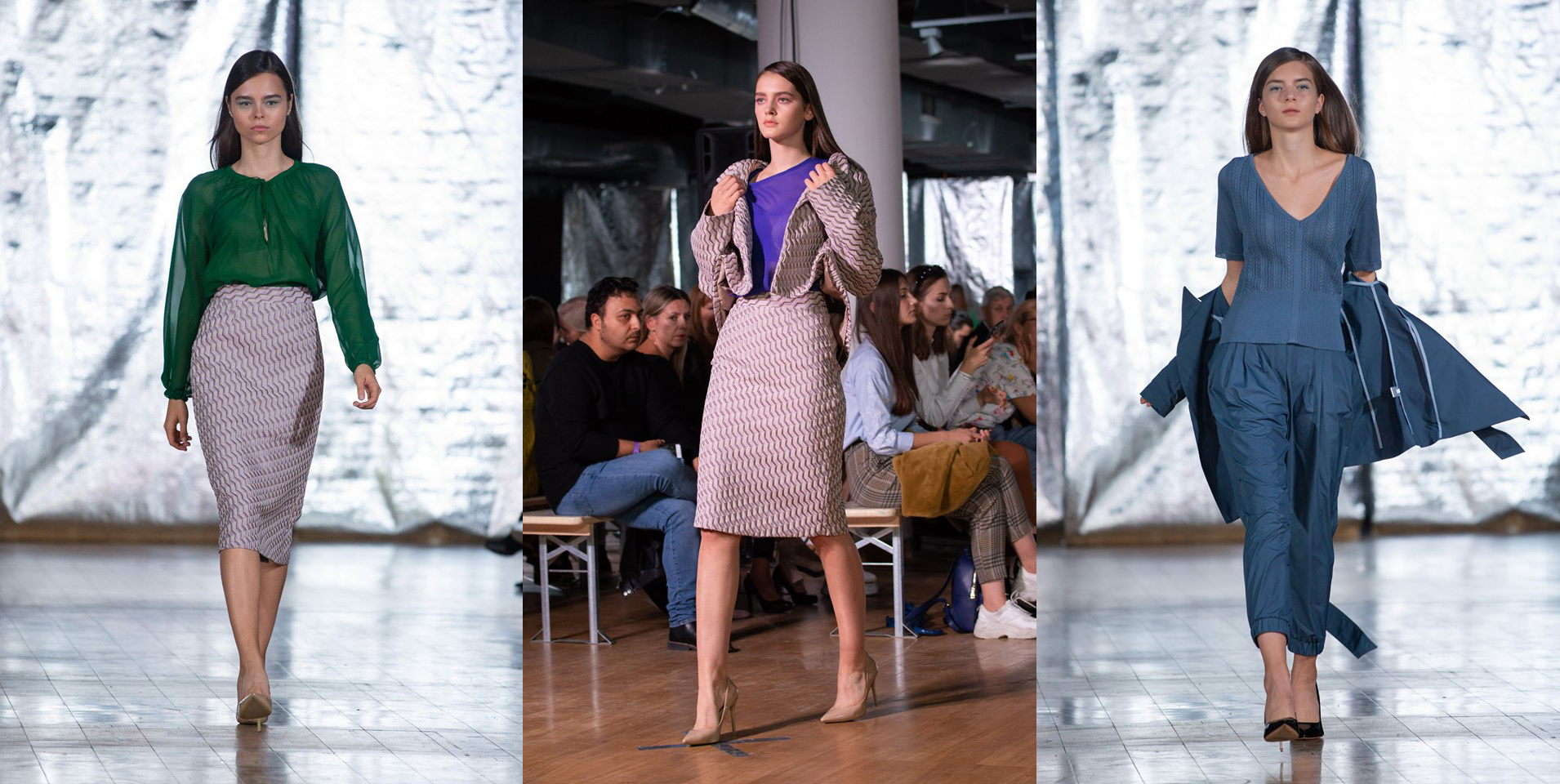 zdroj: rozbora couture
Hodvábne blúzky, či blúzky z transparentných materiálov dopĺňali saká, prestriedali pulóvriky so žakárovým vzorom a veľkým golierom, na vrch prišli trenčkoty a kabáty zakrývajúce elegantné šaty ošperkované prepracovanými detailami. Plisovaná čipka sa objavila na spodných lemoch šiat v podobe čipkového kompletu a mašľové detaily skrášľovali dekolt.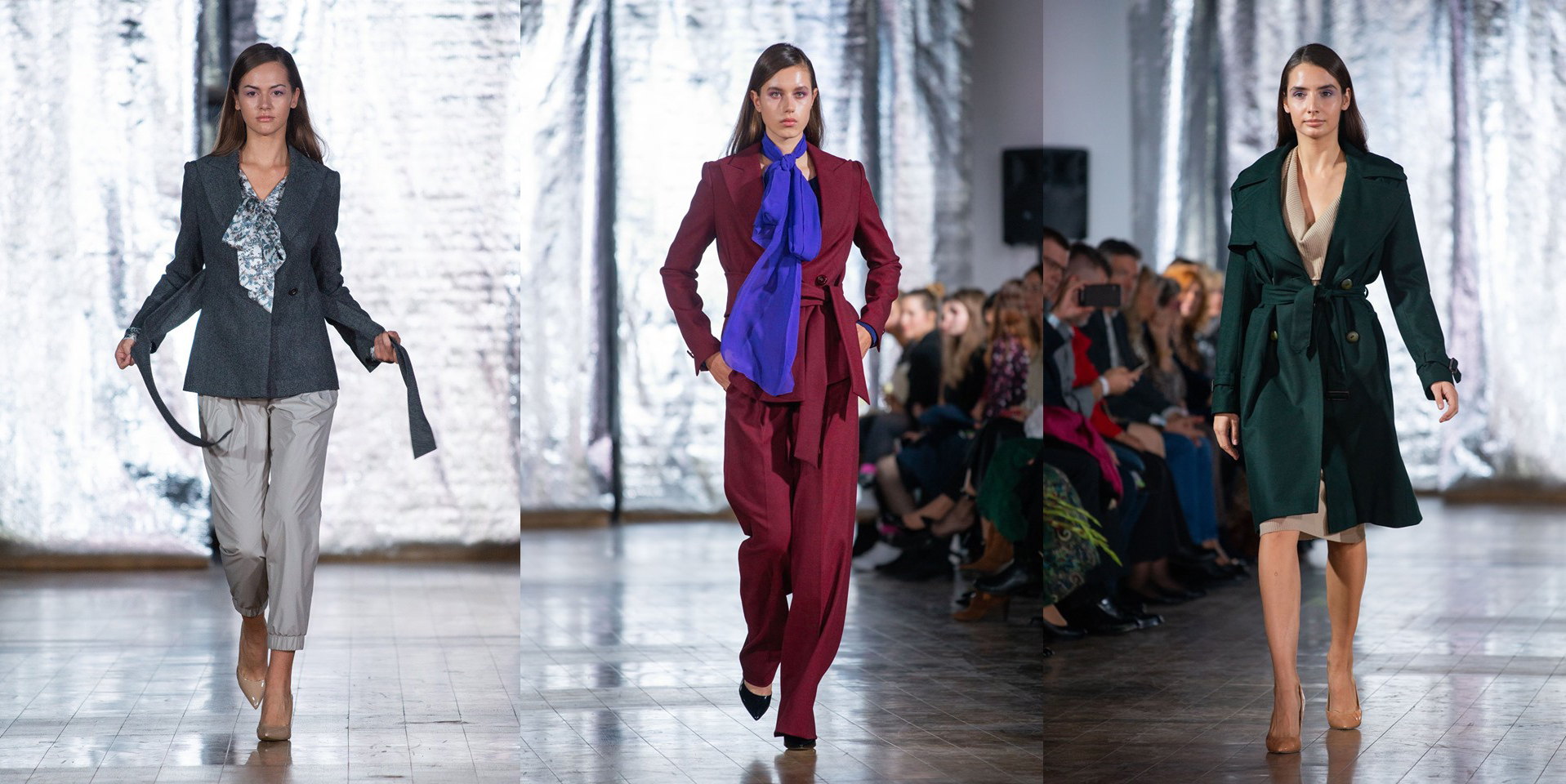 zdroj: rozbora couture
Kabáty z kvalitných materiálov v zime zahrejú a ladia s elegantnými šatami, sukňami s blúzkami alebo kostýmami.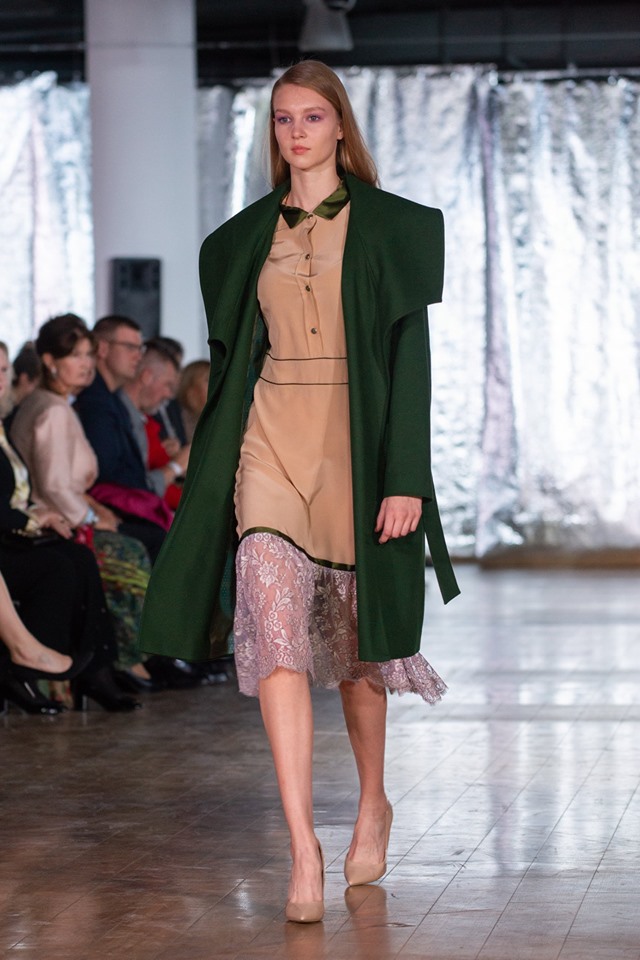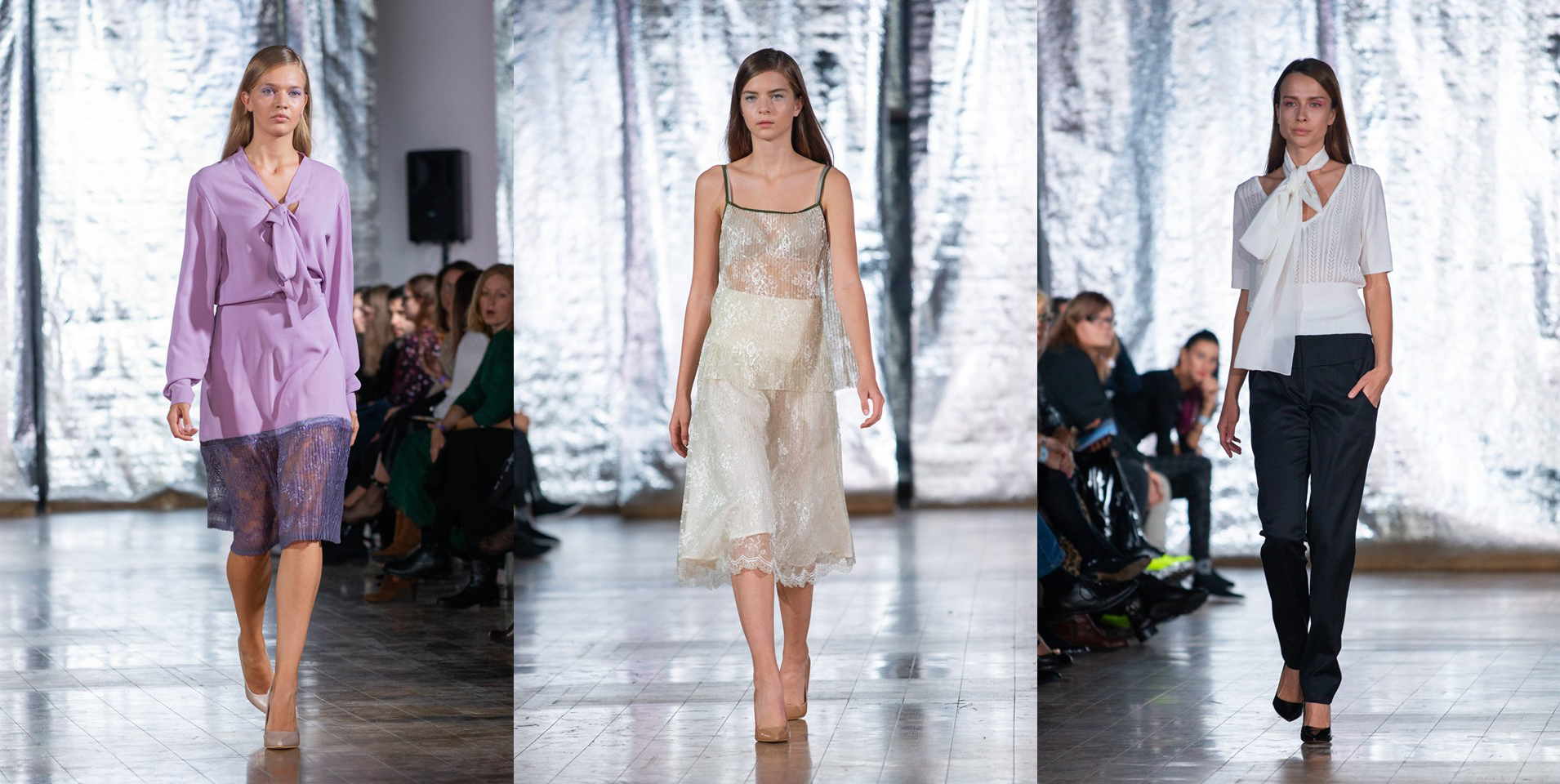 zdroj: rozbora couture
Kolekcia je určená tak pre spoločenské príležitosti, ako na bežné nosenie pre modernú aktívnu ženu , či biznis príležitosti, do práce, pre ženu podnikateľku.
Elegantné úpletové šaty v levanduľovej, off-white alebo burgundy sú určené na bežné nosenie s vysokou mierou elegancie.
zdroj: rozbora couture
Autorskú kolekciu Rozbora Couture 2020 vo filozofii slow fashion vytvoril Richard Rozbora tak, aby si opäť každá žena našla svoj model, ktorý ju urobí príťažlivou pre seba a okolie, šarmantnou, elegantnou i jemne zmyselne provokatívnou.
Richard Rozbora do kreatívneho módneho dizajnu vždy vnáša nové neodpozorované vlastné predstavy, originálne a žiadané. Žiadané v zmysle, že dôraz pri prvotnej módnej predstave a vytváraní dizajnu je kladený predovšetkým na potreby nositeľky so zámerom vytvárania módy nositeľnej v štýle slow fashion.
Súčasne však so zámerom vytvárania neprehliadnuteľných modelov, v ktorých sa dámy budú cítiť originálne, komfortne, pri zachovaní vysokej nositeľnosti, kombinovateľnosti a s ľúbivým dizajnom. Pri spracovaní modelov dáva preto Richard Rozbora dôraz na vysokú kvalitu, precíznosť, neopakovateľnosť, variabilitu a šarm.
A to vyžaruje aj zo ženských a elegantných modelov jeho najnovšej kolekcie. O tom niet pochýb. Badať v nej tak znaky spomínanej nositeľnosti, komfortu s rafinovanou ženskosťou, ako i jedinečnosti s neokázalým luxusom.
zdroj: rozbora couture
Zároveň tam vidím najnovšie módne prvky zo svetových dizajnérskych mól, akými sa stali posledný rok mašľové detaily, čo milé dámy môžete nájsť aj u nás, na Slovensku i v Čechách v limitovaných sériách v špičkovej kvalite u značky Rozbora Couture !
zdroj: rozbora couture
FARBY – ELEGANCIA S NÁDYCHOM LUXUSU V ŠTÝLOVEJ A VKUSNEJ HARMÓNII
Módny návrhár Richard Rozbora obľubuje elegantnú farebnú škálu od zlatistých, béžových, pudrových, petrolejových, smaragdovo-zelených , strieborných ale aj cyklámenových odtieňov, z ktorých sa dajú výborne vyskladať jednotlivé prvky modelov medzi sebou navzájom a tak docieliť elegancia s nádychom luxusu v štýlovej a vkusnej harmónii.
Predovšetkým však dbá na dlhodobú nositeľnosť, ktorá ide ruku v ruke s tak prepotrebným zámerom o udržateľnosť a nie sezónne vychytávky, či dizajnérske extrémne výstrelky. V tomto stojí Richard Rozbora pevne oboma nohami na zemi a drží sa praktickosti a funkčnosti v kreovaní módneho dizajnu a vlastného biznisu.
Ženy by sa mali cítiť v modeloch najmä pohodlne a krásne, môžem smelo vysloviť Richardovu predstavu sálajúcu z jeho tvorby, ktorú som za tie roky odpozorovala.
Najnovšia kolekcia Richarda Rozboru sa niesla vo farbách: smaragdovo-zelenej, magickej fialovej, burgundy , levanduľovej, ktoré boli krásne skombinované s nugátovou, čokoládovou, béžovou, šedou, či strieborno-šedou. Mohli sme vidieť tiež modely v klasickej čiernej alebo off-white, ktoré i v skutočnosti vyzerajú famózne.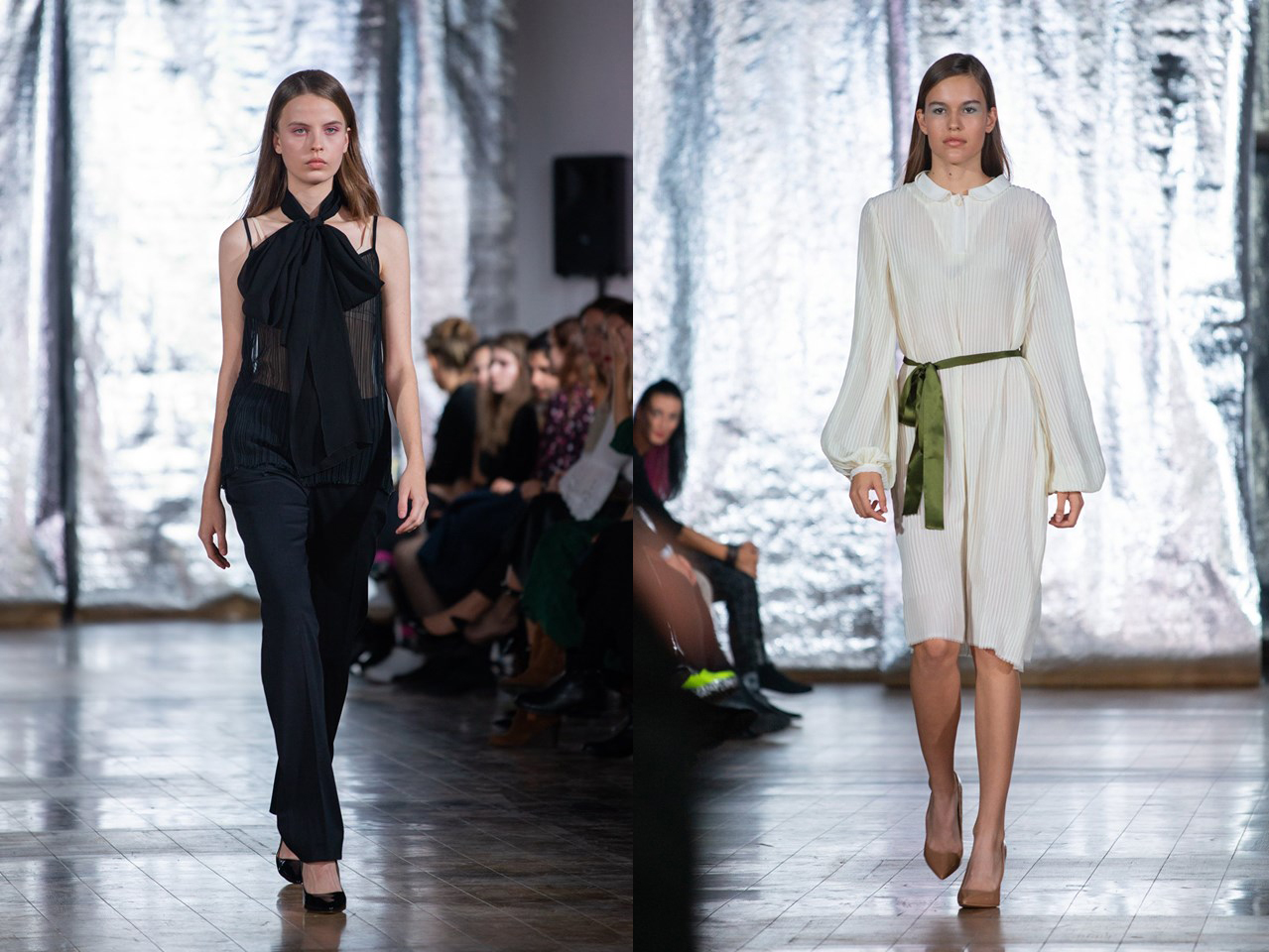 zdroj: rozbora couture
Veľmi elegantný a zároveň ženský model smaragdových šiat vás milé tajomné dámy a dievčatá uchváti.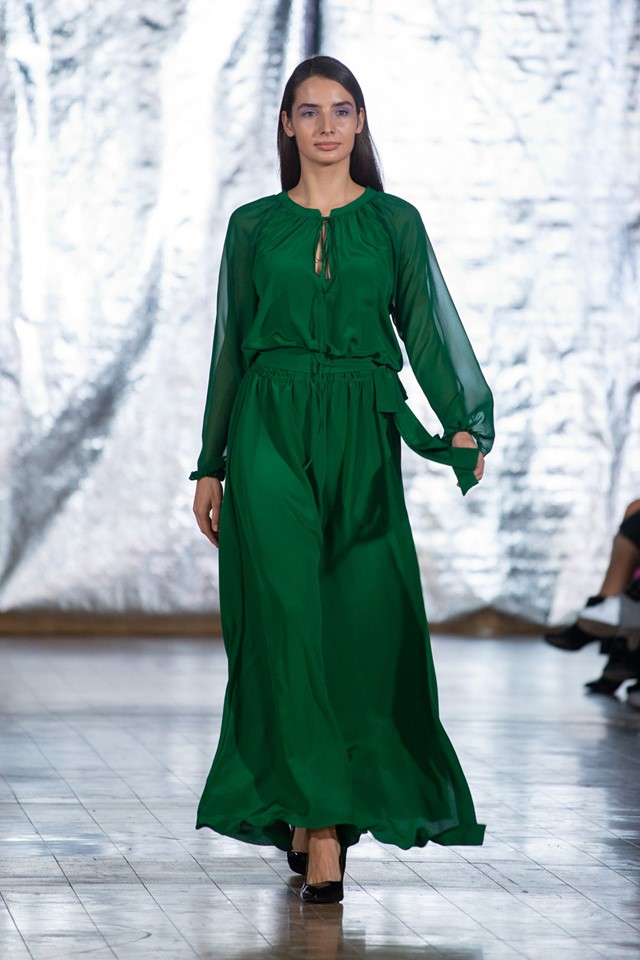 zdroj: rozbora couture
Zaujímavá farebná kombinácia fialovej a smaragdovo-zelenej pristane žene inšpiratívnej, hĺbavej a záhadnej.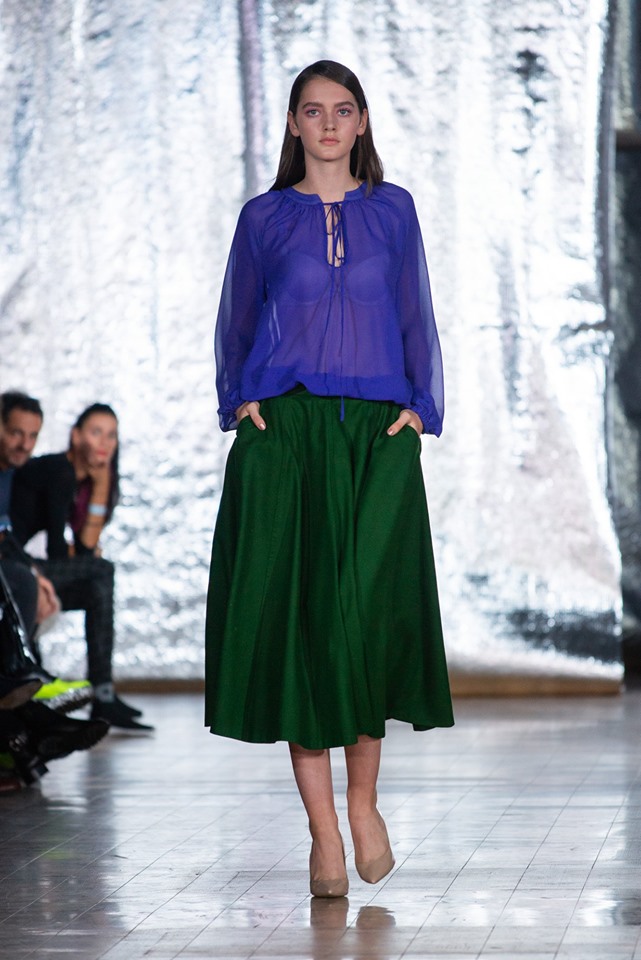 zdroj: rozbora couture
Snovú, nevinne ženskú krásu a krivky náramne podčiarknu úpletové šaty v levanduľovej farbe, ktoré vyzdvihnú aj jemnú eleganciu nositeľky.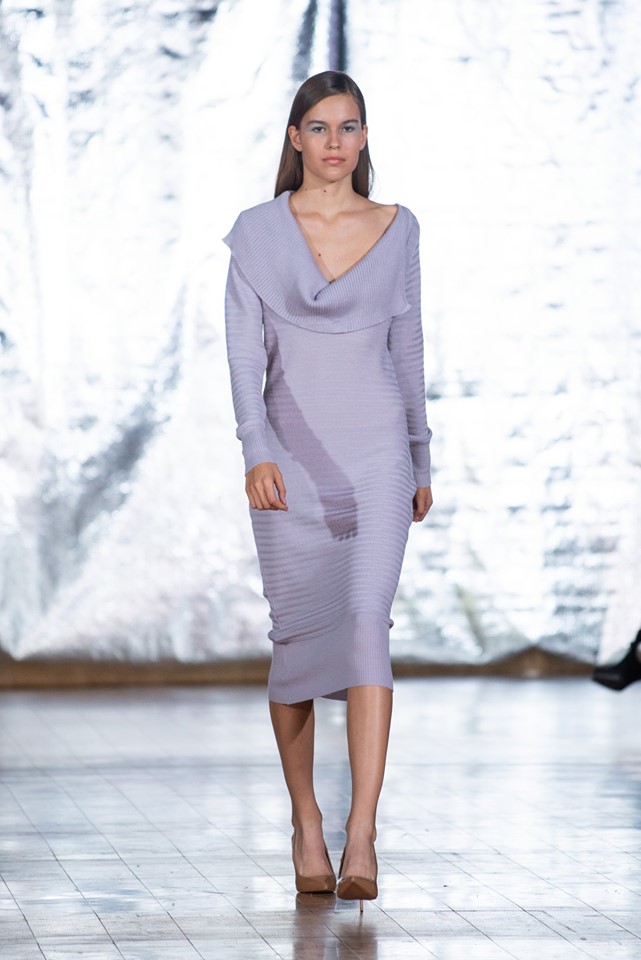 zdroj: rozbora couture
Prepracované detaily sprevádzali celú kolekciu, čipkové aplikácie na sukňových lemoch, či mašľové milé detaily na blúzkach sú zaujímavým novým módnym prvkom Rozbora Couture kolekcie pre sezónu 2020.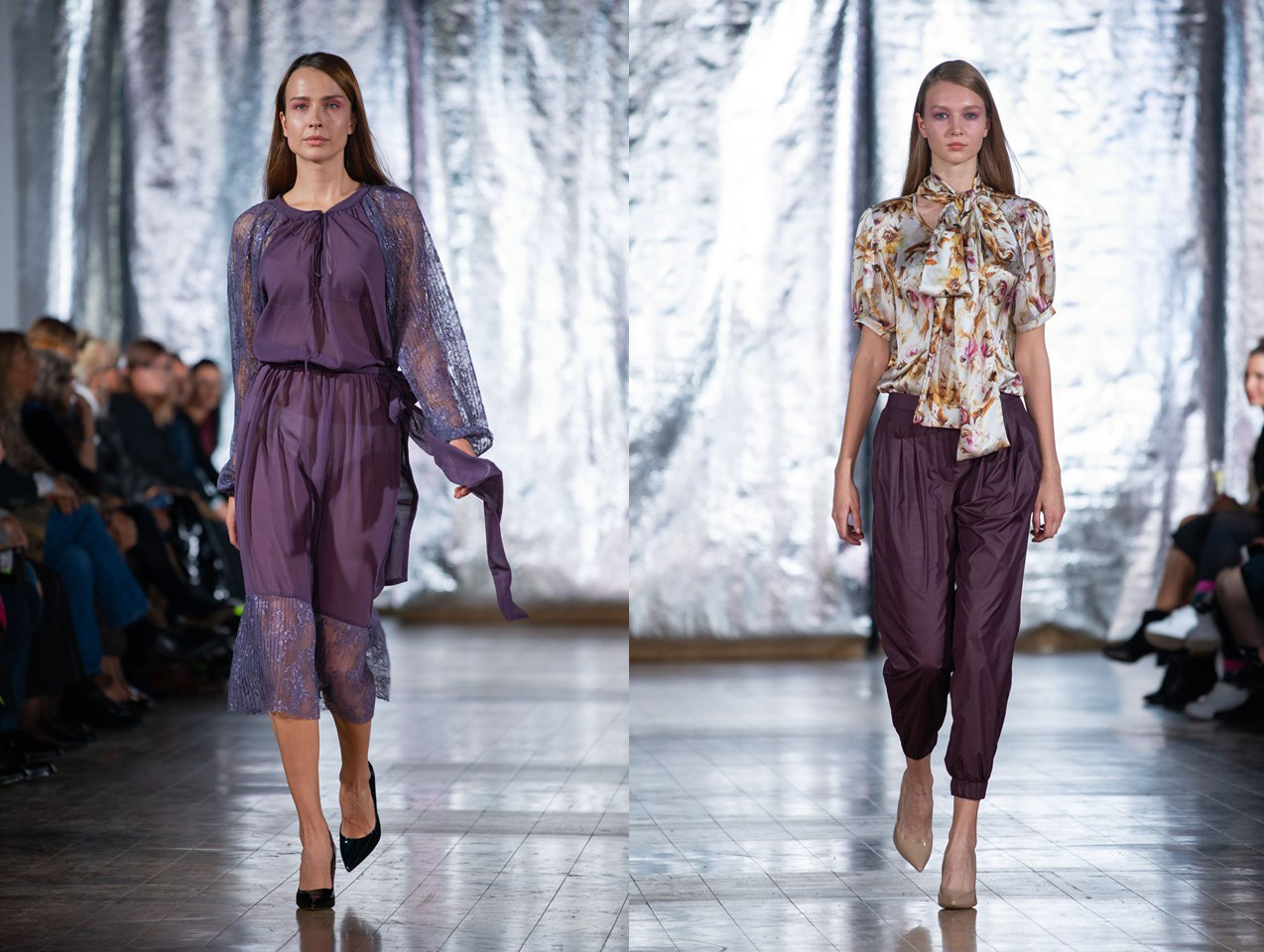 zdroj: rozbora couture
Praktická elegancia sa snúbila opäť s vysokou kvalitou a štýlovými modelmi.
MATERIÁLY
Luxusnú krásu materiálov najnovšej kolekcie Rozbora Couture vytvára hodváb, satén, tweed, merino vlna, mäkká vlna a plisovaná čipka. Kvalitné materiály dováža značka Rozbora Couture s predstihom od prémiových európskych výrobcov. Módny návrhár Richard Rozbora cielene dbá na kvalitný výber materiálov, z ktorých pri svojej tvorbe uprednostňuje predovšetkým hodváb, hodvábne mušelíny, hodvábne satény, merino vlnu, kašmír, s minimom použitia umelých vlákien.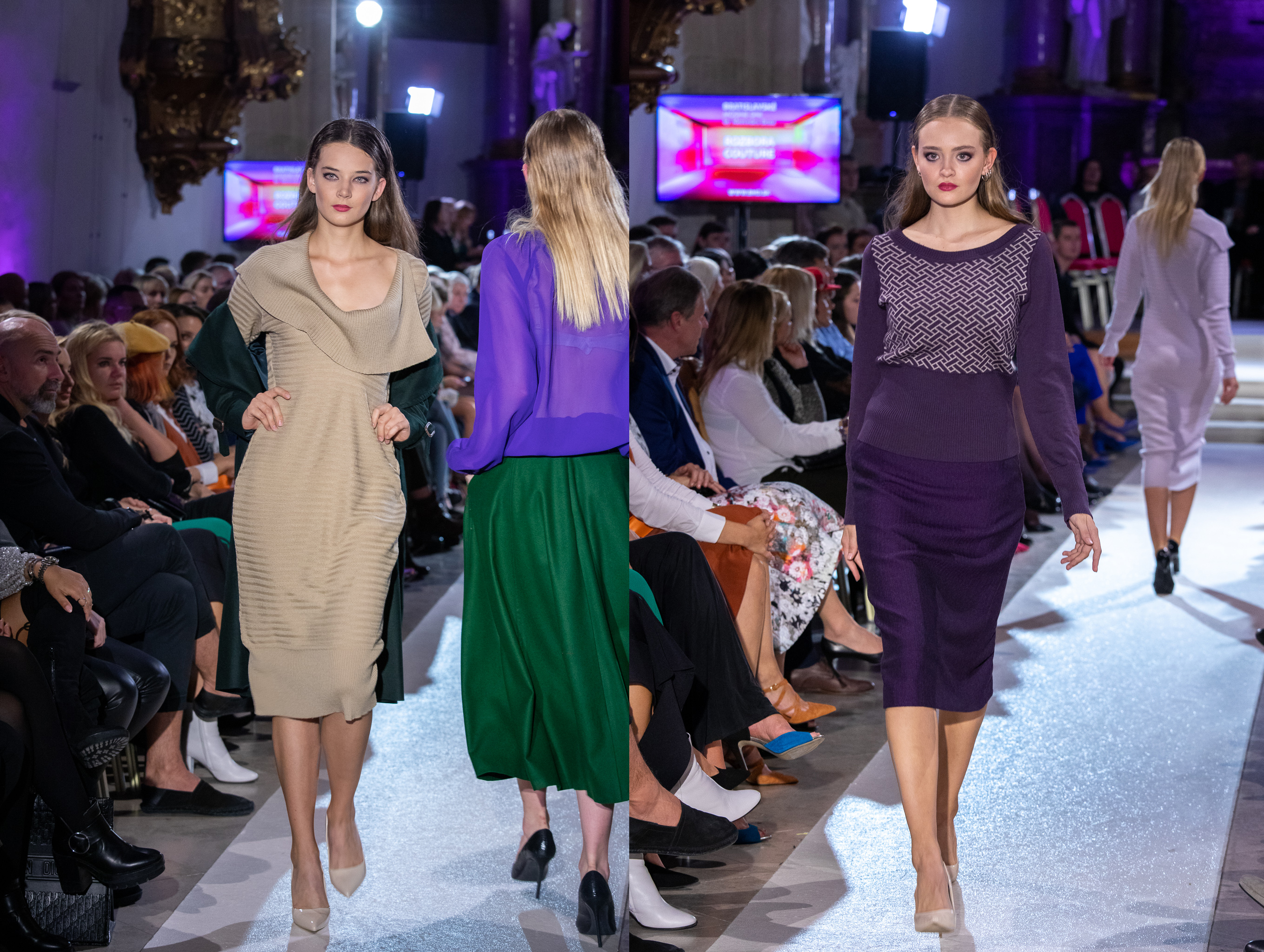 zdroj: rozbora couture
A to v jeho tvorbe spoznáte na prvý pohľad ! Prezentuje ho kvalita, špičkové materiály so zvládnutým poctivým krajčírstvom, ktoré sa snúbia s luxusom, eleganciou s nádychom ženskosti, niekedy s jemnou štipkou sexi looku a samotnou noblesou predvedenia, ktorá i z vás spraví elegantnú okúzľujúcu Dámu.
Čo viac si pri dizajnérskych módnych kúskoch priať ? Navyše s možnosťou kombinovateľnosti jednotlivých kúskov navzájom, ktoré vám vydržia pri správnej starostlivosti po dlhý čas.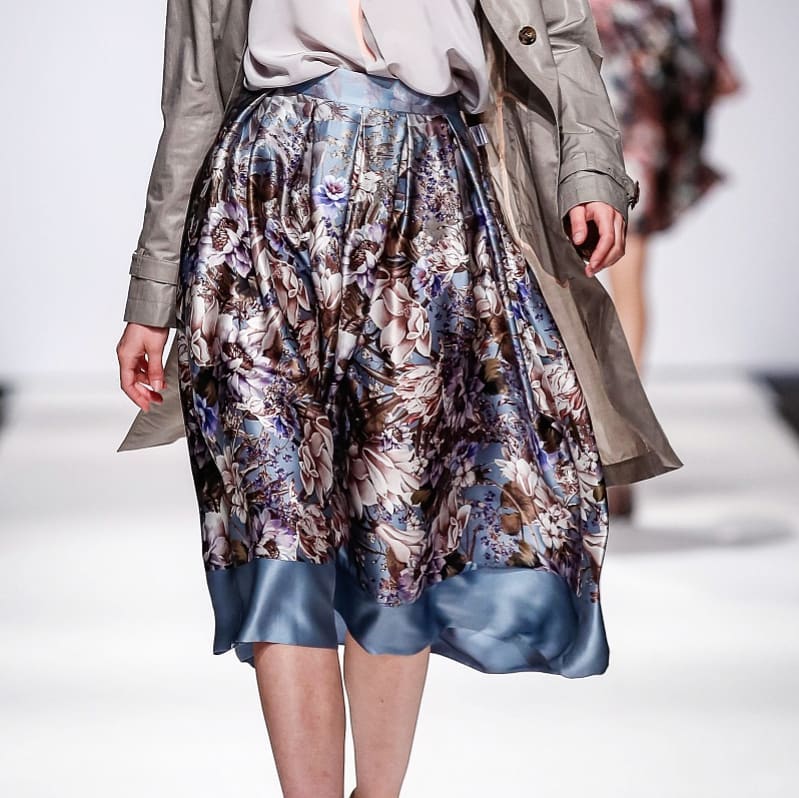 detail modelu z kolekcie pre rok 2019, zdroj: rozbora couture
RICHARD ROZBORA – VÝVOJ A SMEROVANIE
(PRAKTICKÁ MÓDA S ELEGANCIOU S PRINCÍPMI ENVIROMENTALIZMU A ETIKY V DUCHU SLOW FASHION)
Vo svojej vývinovej tvorbe prešiel Richard Rozbora už na škole Central St.Martin´s v Londýne istými experimentami ako každý návrhár, no uzemnenie a vlastné smerovanie našiel v móde praktickej snúbiacej sa s eleganciou pri zachovávaní princípov enviromentalizmu a etiky v štýle slow fashion. Tomuto smerovaniu sa oddal už dávnejšie, kedy ešte neboli potreby udržateľnosti v módnom biznise moderného komerčného sveta tak známe a preferované v tvorbách ostatných dizajnérov. Dnes už toto smerovanie badať čoraz častejšie a o to pálčivejšie, čo môžeme vidieť aj u nás, ako aj na svetových mólach, napríklad v kolekciách dizajnérov Paris Fashion Weeku (09_010/2019), v tvorbe módneho domu Dior, Stelly McCartney, Alexandra McQueena a iných. Ostatne v tvorbe Richardových kolegov. Richard Rozbora totižto vyštudoval rovnakú prestížnu londýnsku módnu školu a s veľa vplyvnými dizajnérmi a osobnosťami módneho sveta prišiel do kontaktu.
Prirovnania k iným svetovým návrhárom isto nie sú žiadúce, avšak tvorba Richarda Rozboru s prestížnym módnym titulom a vzdelaním zo školy St.Martin´s v Londýne nesie znaky nositeľnej elegantnej módy podobného smerovania ako napríklad taliansky luxusný módny dom Max Mara , či tvorba nedávno zosnulého módneho mága Karla Lagerfelda odtlačená ako pečať v značke Chanel. Azda som si týmto nedovolila príliš, no húževnatosť a sústredená pracovitosť Richarda Rozboru a teamu rodinnej značky je enormná a napreduje k z roka na rok k vyšším a vytúženým métam.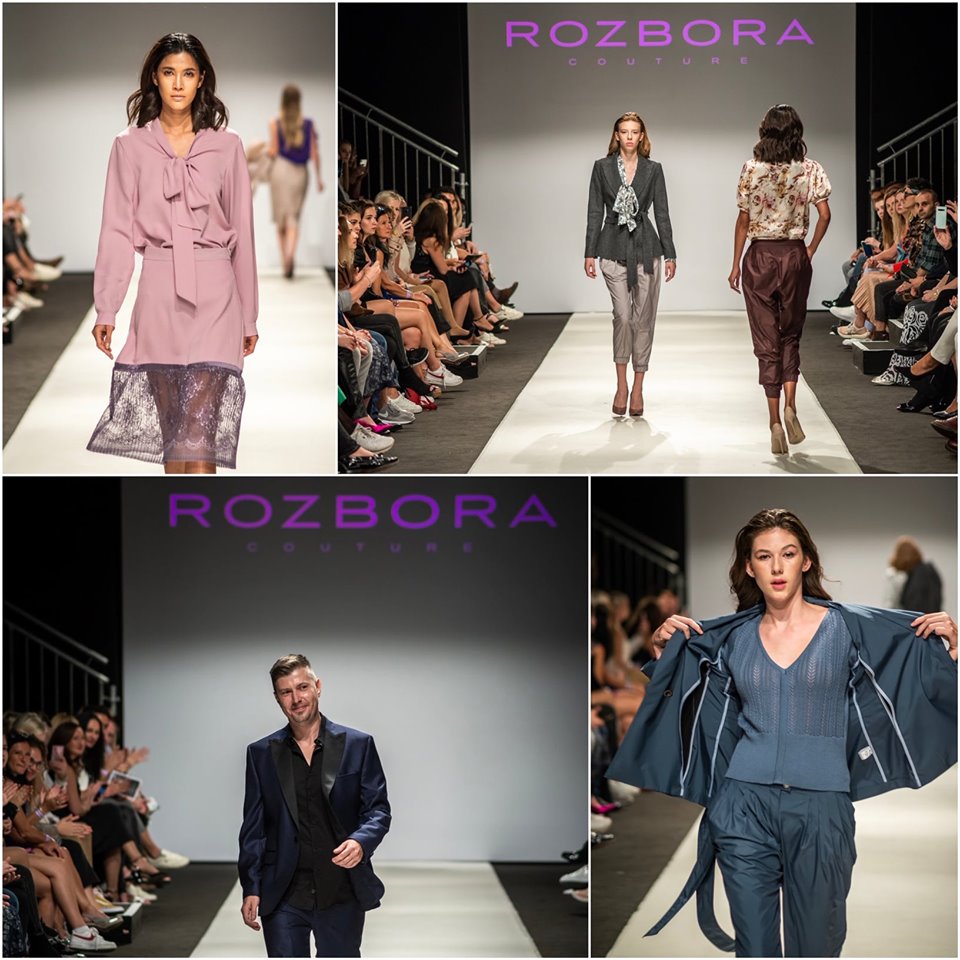 zdroj: rozbora couture
Richard Rozbora povýšil svoje módne smerovanie o kultivovaný dizajn, komfort, ženskosť , rafinovanosť, nositeľnosť so znakmi komerčnosti, z čoho sa časom vyvinula značka. Módna značka Rozbora Couture je tiež zaradená do databázy svetových dizajnérov.
Očividne za jeho kvalitnú a jedinečnú tvorbu hovoria skúsenosti, scestovanosť a inšpirácie z krajín, ktorými prešiel Richard spolu so svojou diplomatickou rodinou a ktoré ho výrazne formovali na jeho ceste, no samozrejme jeho nesporný talent a pracovitosť.
Rozbora Couture je slovenská značka, ktorú si môžu dopriať tak mladé dievčatá ako aj zrelšie ročníky so záujmom o kultivovaný dizajn v obliekaní za rozumné ceny.
Avšak pozor milé dámy ! Mnohé modely z kolekcií sú vyrábané v limitovaných kúskoch a to robí značku taktiež jedinečnú.
Ostatné fotografie a videá z prehliadky Rozbora Couture, ktoré som natočila, kolekcia 2020, si môžete pozrieť na facebook stránke blogu s názvom Mya Mirell Fashionista.
Sleduj ma na:
2 Instagramy: myamirell ,
mya_mirell
Facebook: Mya Mirell Fashionista,
Mya Mirell