Od Heidi Klum po Tyru Banks, Kim Kardashian zvolala bývalých anjelov Victoria's Secret pre novú kampaň spodného prádla Skims
Ikona, inak sa ani nedala nazvať nová reklamná kampaň značky spodnej a modelingovej bielizne Skims , ktorú založila americká influencerka a podnikateľka Kim Kardashian v roku 2019.
Ikona je slovo, ktorým zakladateľka a kreatívna riaditeľka Kim chcela zhrnúť koncepciu fotení, na ktorých sa podieľali štyria bývalí "anjeli" značky spodnej bielizne Victoria's Secret – modelky Heidi Klum, Tyra Banks, Alessandra Ambrosio a Candice Swanepoel.
Nová kampaň Skims , ktorú natočili Sany Kim a Greg Awales, bola oficiálne predstavená 4. apríla 2022 a je pripravená zastaviť sa veľkými reklamnými plagátmi v Miami, Chicagu, New York City, Los Angeles a San Francisco. Na sociálnych sieťach však už počet zozbieraných lajkov a komentárov dokazuje, že sa to už stalo virálnym.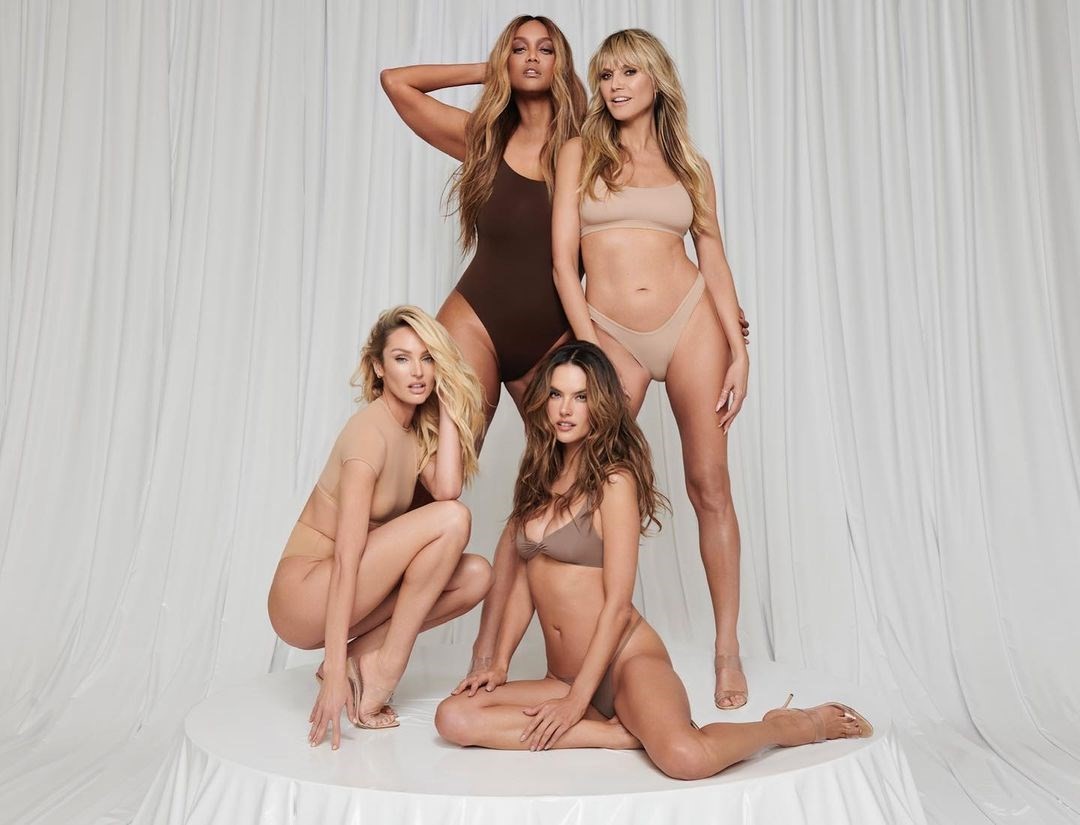 SKIMS SPODNÁ BIELIZEŇ – KOLEKCIA FITS EVERYBODY
Štyri supermodelky v reklamnej kampani "Icon" pózujú pre Skims v jednej z kolekcií spodnej bielizne, ktorú si Kim Kardashian od svojho veľkolepého debutu najviac váži. Kolekcia Fits Everybody zahŕňa ako veľkosť tak siluetu a farby. Dvojdielne komplety pozostávajúce z podprsenky a slip nohavičiek s nízkym aj vysokým pásom a super priliehavé body sú v skutočnosti ponúkané v rôznych chromatických odtieňoch nahej, navrhnuté tak, aby reprezentovali každý typ postavy.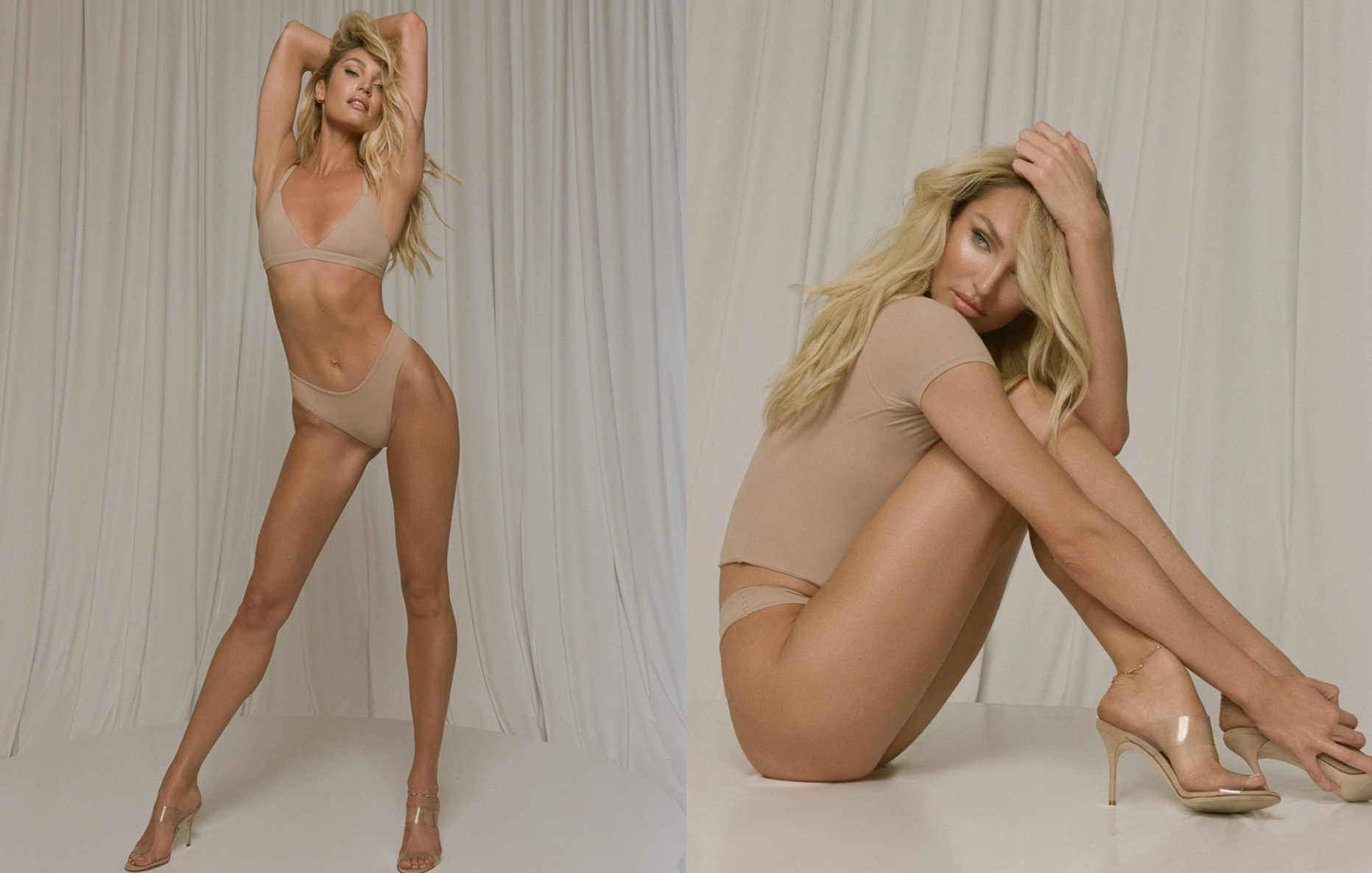 "Tyra, Heidi, Alessandra a Candice mali veľmi odlišné úlohy pri formovaní módneho priemyslu," vysvetľuje Kim Kardashian. Obliekanie týchto úžasných žien do odevov z kolekcie spodnej bielizne Fits Everybody je pre mňa skutočne výzva. Naša spodná bielizeň mení pravidlá hry a táto, ktorú nosia v kampani, je najpredávanejšou kolekciou odkedy sme značku uviedli na trh. Je pružná až do zdvojnásobenia veľkosti a tak pohodlná, že sadne každému telu. Som nadšená z myšlienky osláviť tieto ženy spolu s kolekciou, ktorú naši zákazníci zbožňujú.
ANJELICI VICTORIA´S SECRET V NOVEJ KAMPANI SKIMS
Nový štart Skims zdôrazňuje príťažlivosť kedysi všadeprítomnej armády anjelov Victoria's Secret. Tyra Banks, Heidi Klum, Alessandra Ambrosio a Candice Swanepoel sa opäť stretávajú, aby vytvorili elegantné zábery od fotografov Sandy Kim a Grega Walesa a do partie sa pripojí aj Kim Kardashian.
"Dobre, nemala som byť v tejto kampani Skims" uvádza Kim na Instagrame, ale nakoniec som si urobila aj ja shooting", pretože je naozaj veľmi ikonická.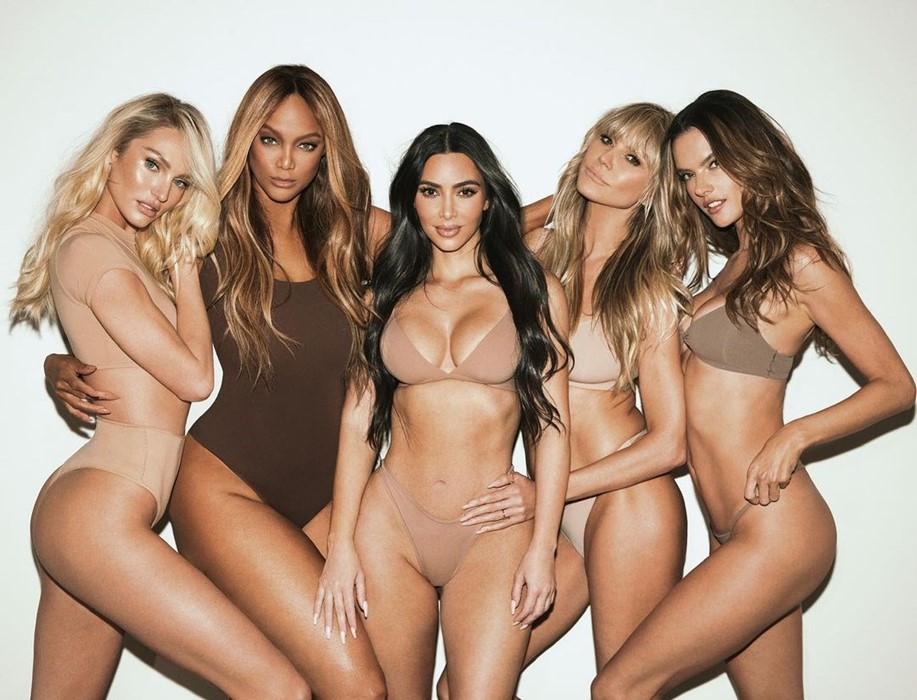 Supermodelky sa o svoje myšlienky podelili aj verejne, na sociálnych sieťach. "Bolo výnimočné natočiť novú kampaň Skims Fits Everybody s Tyrou, Alessandrou a Candice," píše Heidi Klum. "Už je to nejaký čas, čo sme všetky spolu trávili čas a bolo naozaj výnimočné stretnúť sa. Ďakujem ti, Kim Kardashian, že si to dokázala."
K teamu sa pripája aj Tyra Banks: "Keď mi Kim Kardashian zavolala a vysvetlila mi myšlienku opätovného stretnutia sa s týmito neuveriteľnými ženami, zaujalo ma to. A sme tu! Odkedy som opustila mólo, nepózovala som v spodnej bielizni, ale bolo to naozaj jednoduché. Prišlo mi prirodzené vrátiť sa späť do svojej pózy s ešte väčšou hrdosťou! Na druhej strane, názov kampane vystihol kolekciu: "Raz "ikona", vždy "ikona".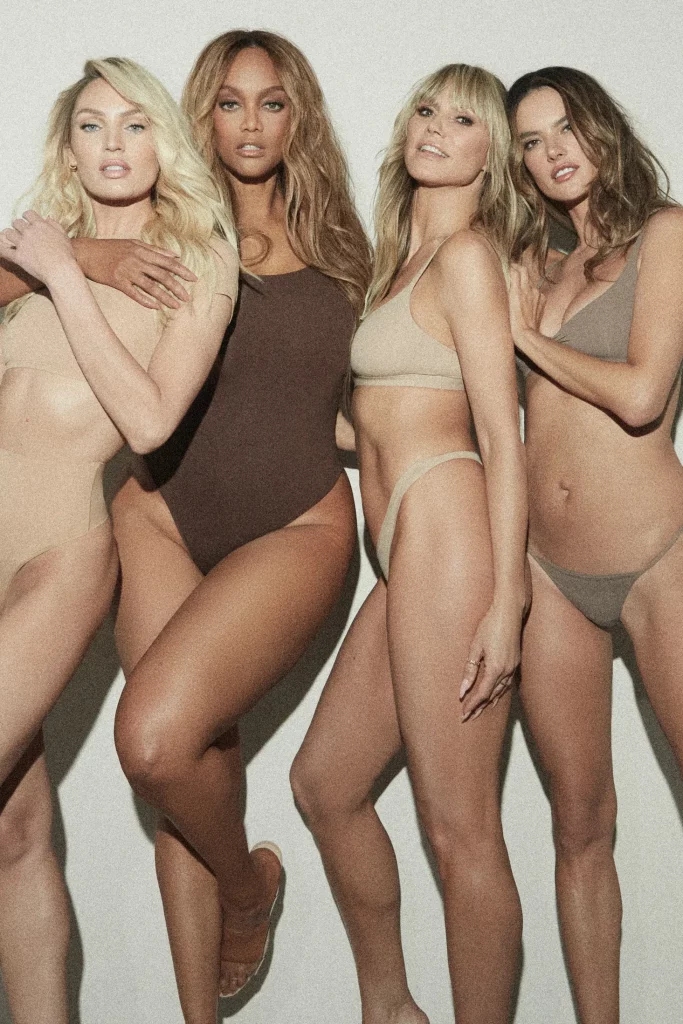 Tyra Banks bola ako prvý "čierny anjel" a tvorca prelomového televízneho seriálu reality show ideálnou voľbou, aby sa objavila v reklamách. Je to supermodelka, producentka, autorka a podnikateľka, ktorá stelesňuje tú multitaskingovú ambíciu typickú pre modernú celebritu. V zákulisí mala ona a jej kolegyňa podnikateľka Kardashian veľa o čom diskutovať, vrátane rodiny, slávy a rád, ktoré dostali od svojich matiek.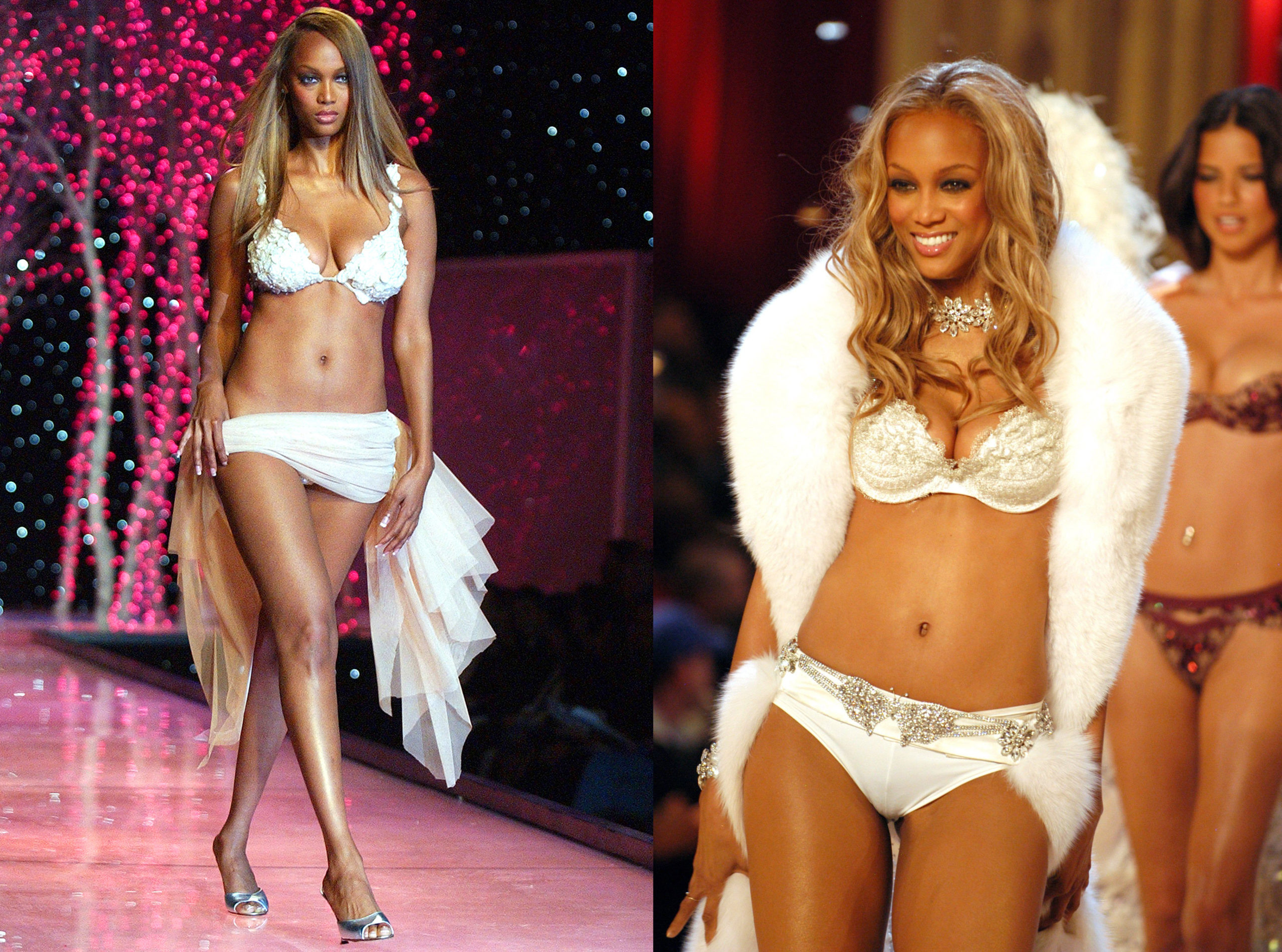 Supermodelka už bola fanúšikom formovacieho oblečenia a značky Skims. "Som fanúšikom všetkého, čo pomáha ženám cítiť sa divoko a báječne. Počas svojej kariéry som v mnohých chvíľach používala tvarovacie oblečenie, inokedy som sa rozhodol ísť au naturel. Obdivujem Kim za to, že priniesla módu do tvarovaného oblečenia a urobila ho tak sexi a drsným".
Práca na natáčaní vrátila Tyru Banks späť do čias, keď bola anjelom Victoria's Secret značky.
"Mala som veľa prvenstiev ako anjel. Jedným z nich je prvý čierny anjel a mnoho ďalších prvenstiev. A potom, po 10 rokoch, som stiahla svoje anjelské krídla a urobila som svoju poslednú prehliadkovú šou v roku 2005. Bola som pripravená posunúť sa do ďalšej kapitoly môjho života a kariéry. Sústredila som sa na produkciu a hosťovanie televízie. No nostalgia je všetko a Kim si to uvedomovala. Nie je také ľahké spojiť ikonické skupiny ľudí, aby sa dali opäť dokopy. Všetci sú tak zaneprázdnení životom, cestovaním, prácou a deťmi , keďže teraz sme všetky mamami! Príležitosti spolupracovať týmto spôsobom s ikonickými rovesníčkami supermodeliek sú zriedkavé, takže možnosť spojiť sa pre tento projekt bolo to najlepšie z oboch svetov, veľa práce a veľa zábavy! "
S Heidi Klum sme zdieľali izbu, aby sme sa pripravili. Milujem tú ženu. Je to čisté šumivé šťastie. A jej telo je hot stále! Neustále som jej kradla jedlo zo stola s občerstvením, pretože si objednala chutnejšie veci ako ja.
Zo spolupráce s Candice Swanepoel som bola nadšená, pretože som s ňou nikdy predtým na fotení nepracovala. Tá nádherná dáma je kráľovnou chrbtového oblúka. Natiahla by som si sval, keby som sa pokúsila napodobniť jej pohyby pri ohýbaní chrbta!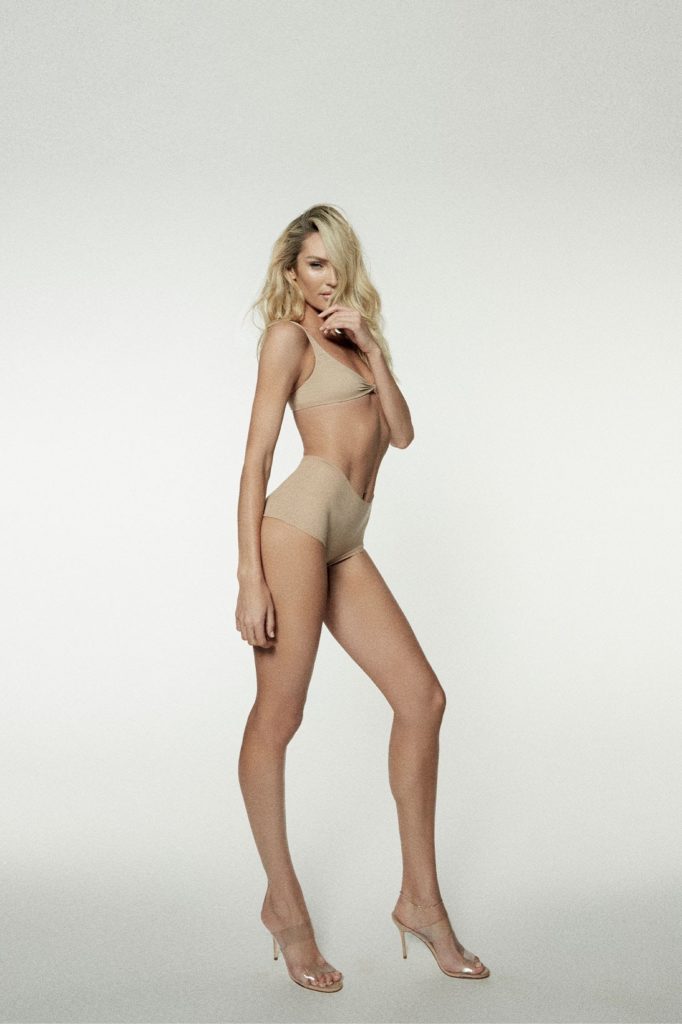 Alessandra Ambrosio zamrzla v čase. Vyzerá rovnako, ako keď som bola na dôchodku. V skutočnosti si myslím, že je ešte krajšia.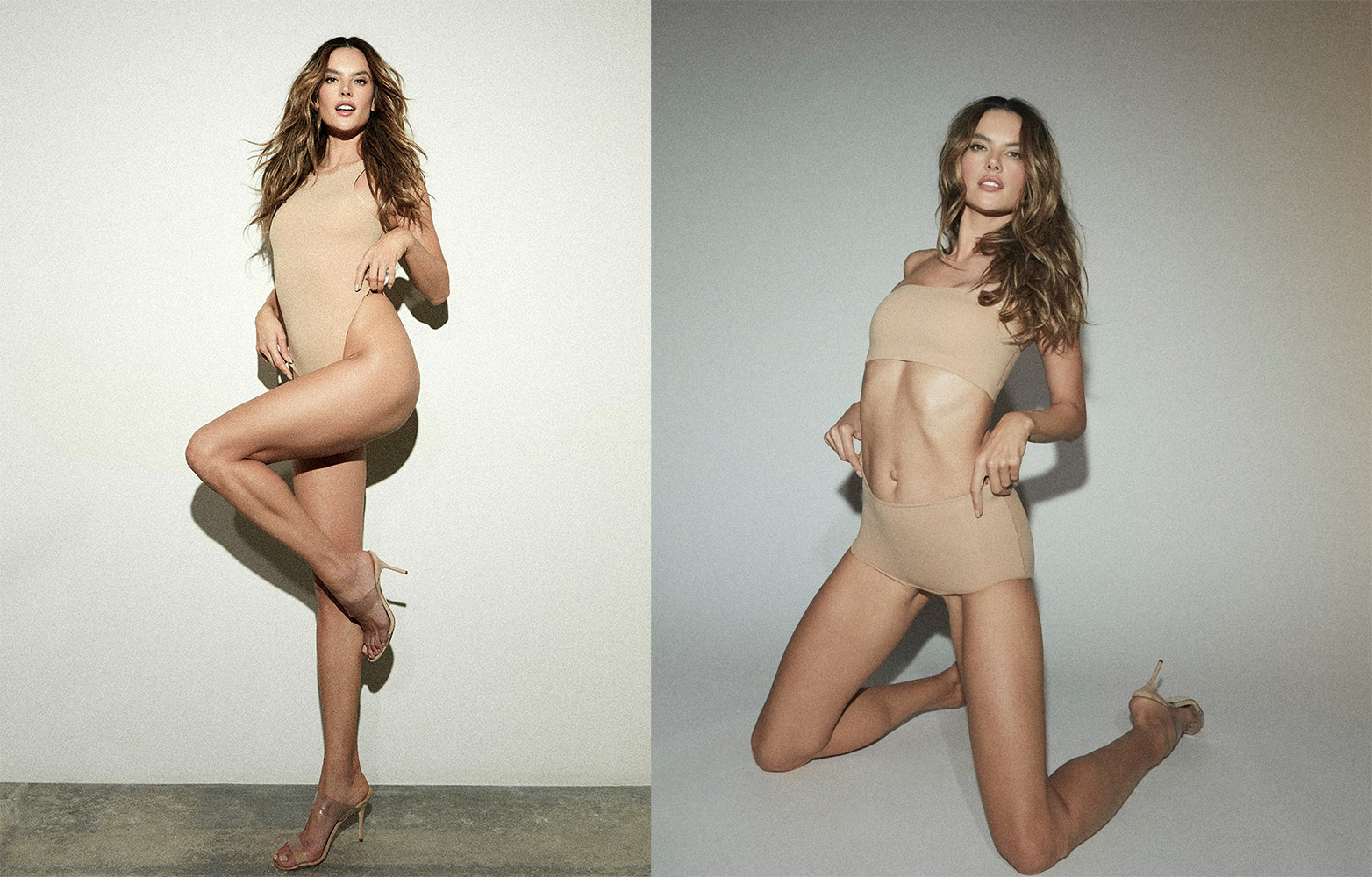 NAJNOVŠÍ PROJEKT TYRA BANKS
Väčšinu času mi zaberá môj začínajúci podnik so zmrzlinou, SMIZE Cream, gurmánska zmrzlina. Zmrzlina má v každej porcii skryté báječné prekvapenie, takže nielen vymýšľam nové príchute, ale vymýšľam aj nápady na prekvapenia. O spoločnosť je veľký medzinárodný záujem, takže neustále cestujeme, aby sme tieto príležitosti rozšírili. A pracujeme na spustení obchodov s vegánskymi príchuťami a naberačkami. Tvárou značky je fiktívna postava menom DJ Splitz, babička, ktorá je DJ! Inšpiruje ma moja mama, ktorej energia a nálada vzdorujú jej veku. Moja mama ma vychovala tak, aby som nikdy neprestal snívať a SMiZE Cream je o plnení ľudských snov. Sme zmrzlinár, ktorý vás inšpiruje, aby ste siahli po viac než len po lyžičke.
SKIMS – KOLEKCIA TVAROVANÝCH ODEVOV
Najlepšia časť práce na kampani Skims? Spolupráca s kolegyňou podnikateľkou Kim Kardashian.
Kim sa presadila v priemysle tvarovaných odevov a počuť ju hovoriť o tom, čím je jej značka iná, je inšpirujúce. Tri roky som prednášala na Stanford's Business School a prvá vec, ktorú by som svojim študentom povedala, je: "Iné je lepšie ako lepšie. So Skims to Kim plne stelesňuje. Cítim to, keď vidím produkty vo svete, keď ich nosím, ako ich umiestňujem a ako ich uvádzam na trh. všetko je iné. A to robí Skims mimoriadne výnimočným. Som tak hrdá na to, že môžem spolupracovať s ňou a týmito ikonami. Kim, ďakujeme za srdečný telefonát o tejto kampani. Jediné, čo môžem povedať, je: "Mala si pravdu."
obrázky: © pinterest, getty images, instagram
Sledujte Facebook stránku: Mya Mirell Fashionista a Instagram: mya_mirell .