Sophia Loren, oscarová herečka, jedna z najvýraznejších tvárí európskeho filmu 20. storočia – talianska národná pýcha v novom filme La vita davanti a sé
Sophia Loren sa vracia do kina po 11-ročnej neprítomnosti. 86-ročná talianska oscarová herečka hrá v dramatickej filmovej sníme s názvom The Life Ahead, ktorú režíruje jej syn Edoardo Ponti. Vo filme hrá Loren Madame Rosu, ktorá prežila židovský holokaust a pomáha vychovávať deti zosnulých prostitútok, s ktorými kedysi chodila po uliciach.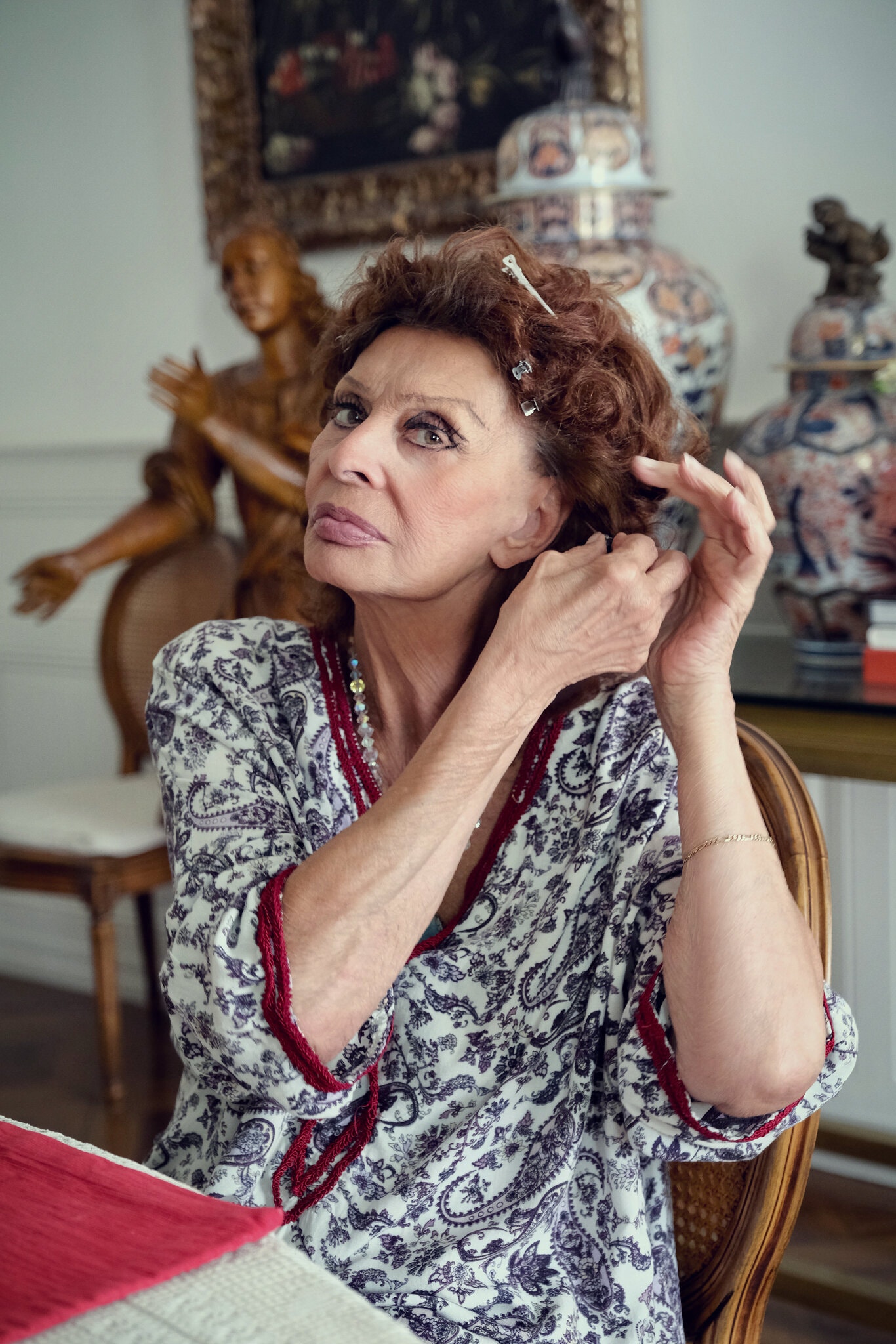 Potom nadviazala trvalé priateľstvo s Momo, 12-ročnou senegalskou sirotou, chlapcom, ktorý sa jej snaží ukradnúť svietniky.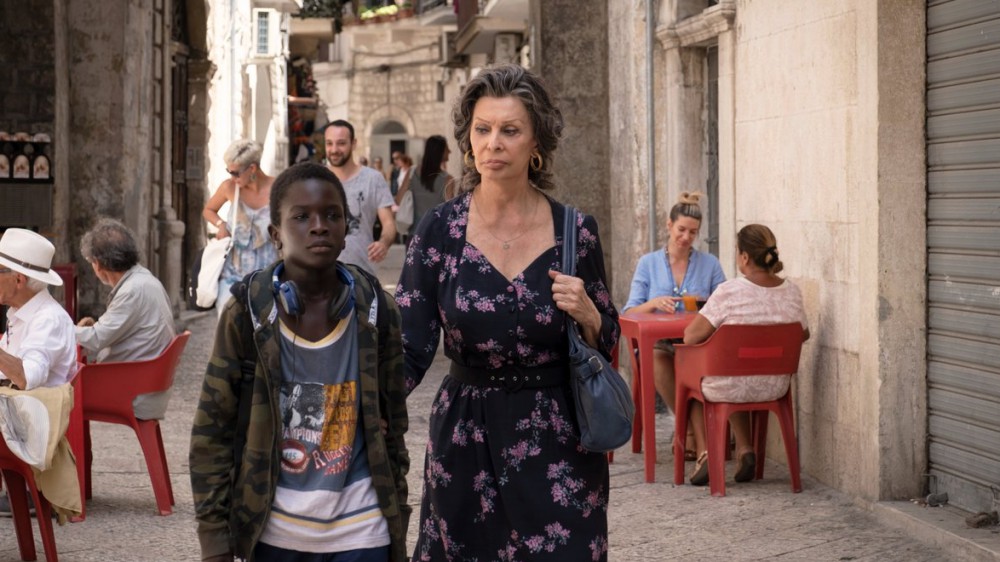 Slávna talianska herečka Sophia Loren spolupracovala počas svojej dlhoročnej kariéry s veľkými umelcami, od Vittoria de Sica po Charlieho Chaplina, od Dina Risa po Ettora Scolu. Účinkovala po boku hercov, ktorí sa do dejín kinematografie zapísali zlatými písmenami, ako Marcello Mastroianni, či Marlon Brando. Jedným z jej najobľúbenejších filmov bola dráma Marriage Italian Style z roku 1965 s obľúbeným talianskym hercom Marcellom Mastroianni.
Je hádam nemožné nepoznať Sophiu Loren, ktorá si pred pár dňami, 11. mája 2021 odniesla cenu Davida di Donatella pre najlepšiu poprednú herečku za hlavnú postavu vo filme Život pred sebou, ktorý režíroval jej syn Edoardo Ponti.
,,Tá úloha je nádherná. Ona je silná, je tiež krehká, je zábavná, dojemná… Je všetkým, čím je žena. A všetkým, čo som vždy chcela na plátne odhaľovať. Počas kariéry som vždy chcela hrať ženy, ktoré majú silný charakter," priznala Sophia denníku The Independent.
Edoardo Ponti vytvoril rolu práve pre ňu. Vo filme Život pred sebou si Sophia Loren zahrala starnúcu Židovku, ktorá prežila holokaust a ktorá sa ujíma starostlivosti o mladého chlapca zo Senegalu.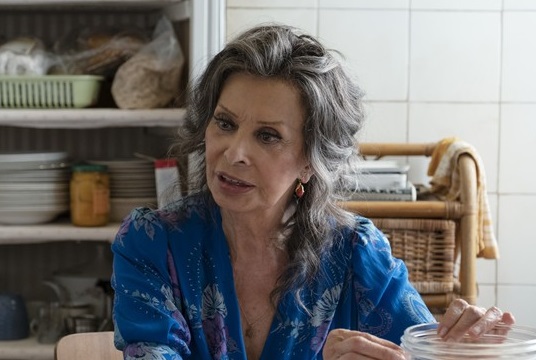 Natáčanie filmu prebiehalo v talianskom meste Bari, v júli 2020, kde bola Sophia videná rozstrapatená pri natáčaní scény na invalidnom vozíku.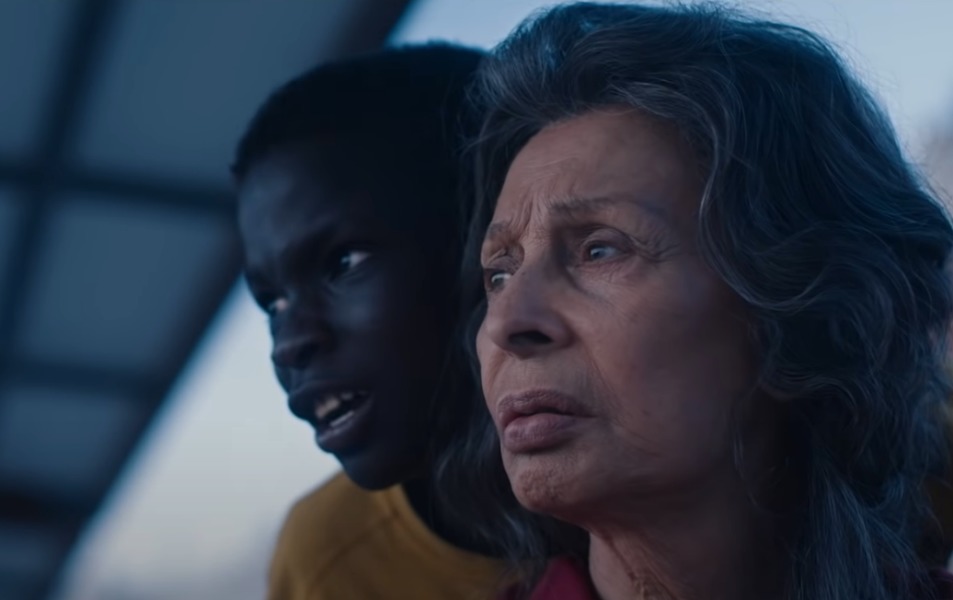 Sophia Loren si za túto úlohu 11. mája 2021 prevzala na slávnostnom galavečere v Ríme cenu Davida di Donatella, najlepšiu taliansku filmovú cenu, obdobu talianskych Oscarov, za najlepšiu herečku.
Na galavečer zavítala v sprievode svojho syna, režiséra Edoarda Pontiho v dlhých trblietavých šatách Armani Privé od talianskeho dizajnéra Giorgia Armani, ktorý je zároveň aj jej dlhoročný kamarát a milovaný dizajnér. V jeho modeloch sa neraz blysla na červených kobercoch, kde vždy zožala úspech.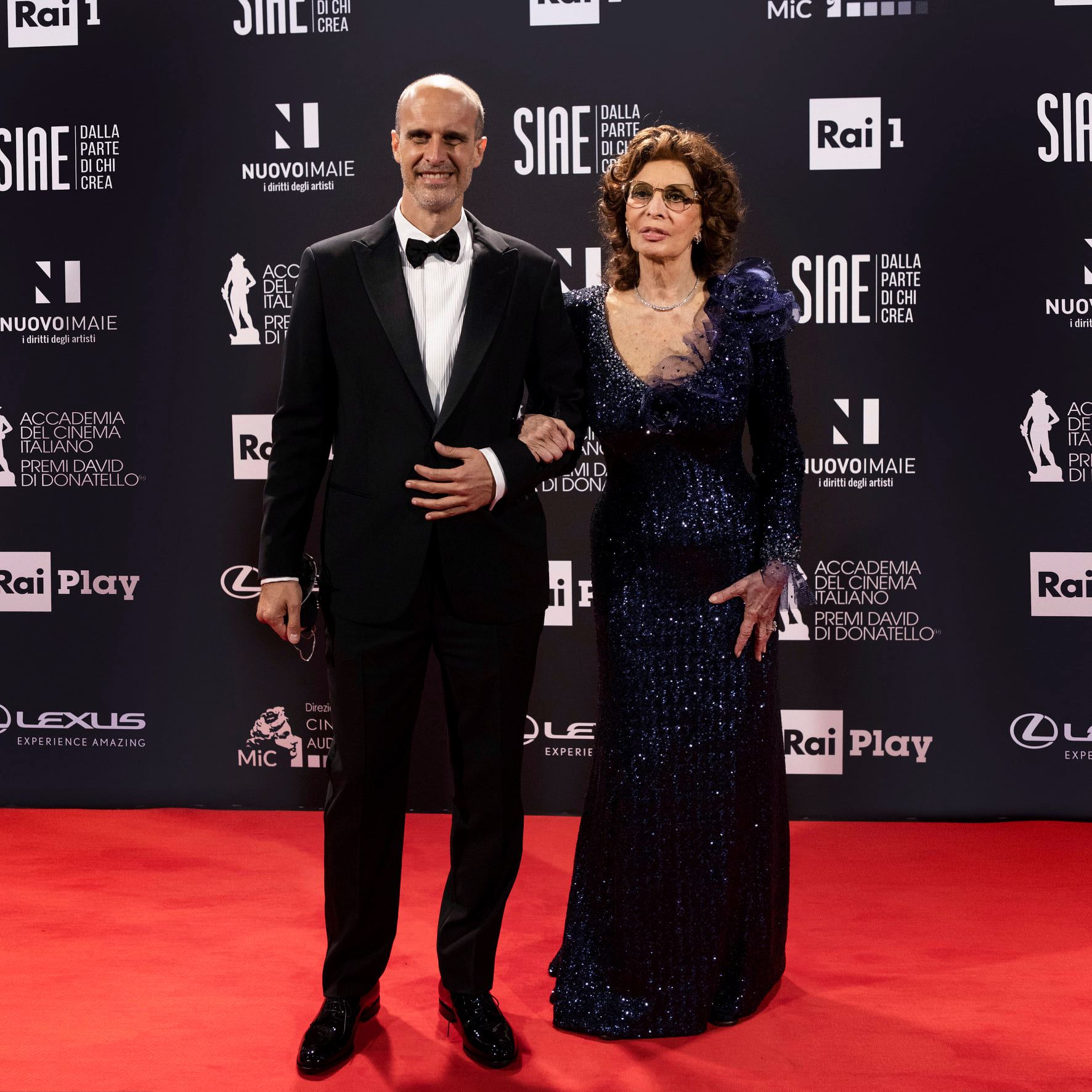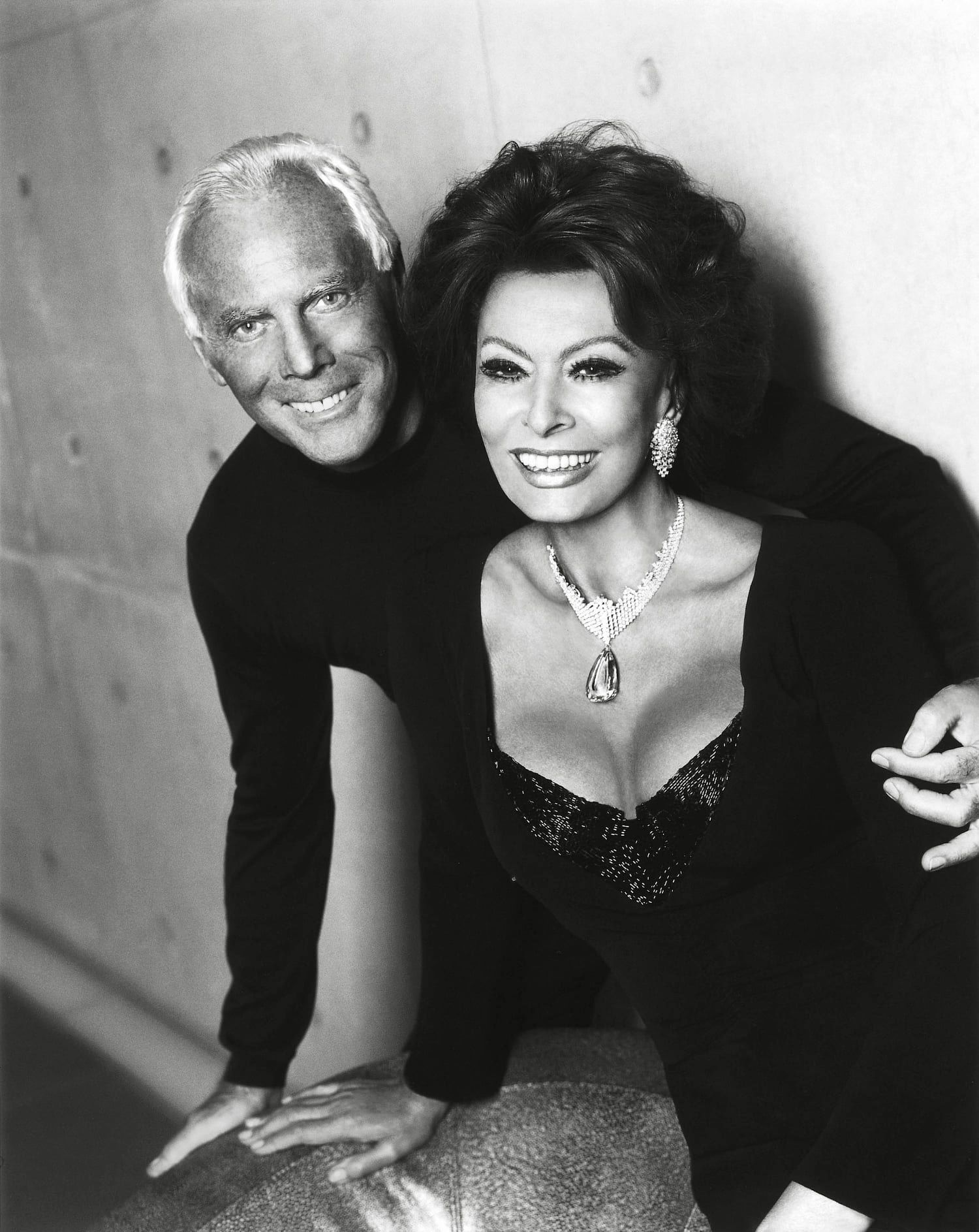 Za svoj herecký život si podmanila nielen veľké plátno, ale aj červený koberec mnohých udalostí. Získala niekoľko ocenení a zúčastnila sa okázalých ceremoniálov – na Oscaroch získala dve sošky a na Zlatých Glóbusoch päť sošiek. Sophia Loren je držiteľka ocenenia Pix na filmovom festivale v Cannes, ceny Grammy a zlatej medvedice v Berlíne. Loren bola milovaná nielen v zahraničí, ale v rodnom Taliansku, na podujatí Filmový festival v Benátkach.
Nebolo tomu inak ani tentokrát, Sophia Loren kráčala počas galavečera David di Donatello po pódiu triumfálne, ale s veľkými emóciami. Rovnako a možno ešte viac dojatá, ako keď v roku 1959 získala Oscara za film La ciociara.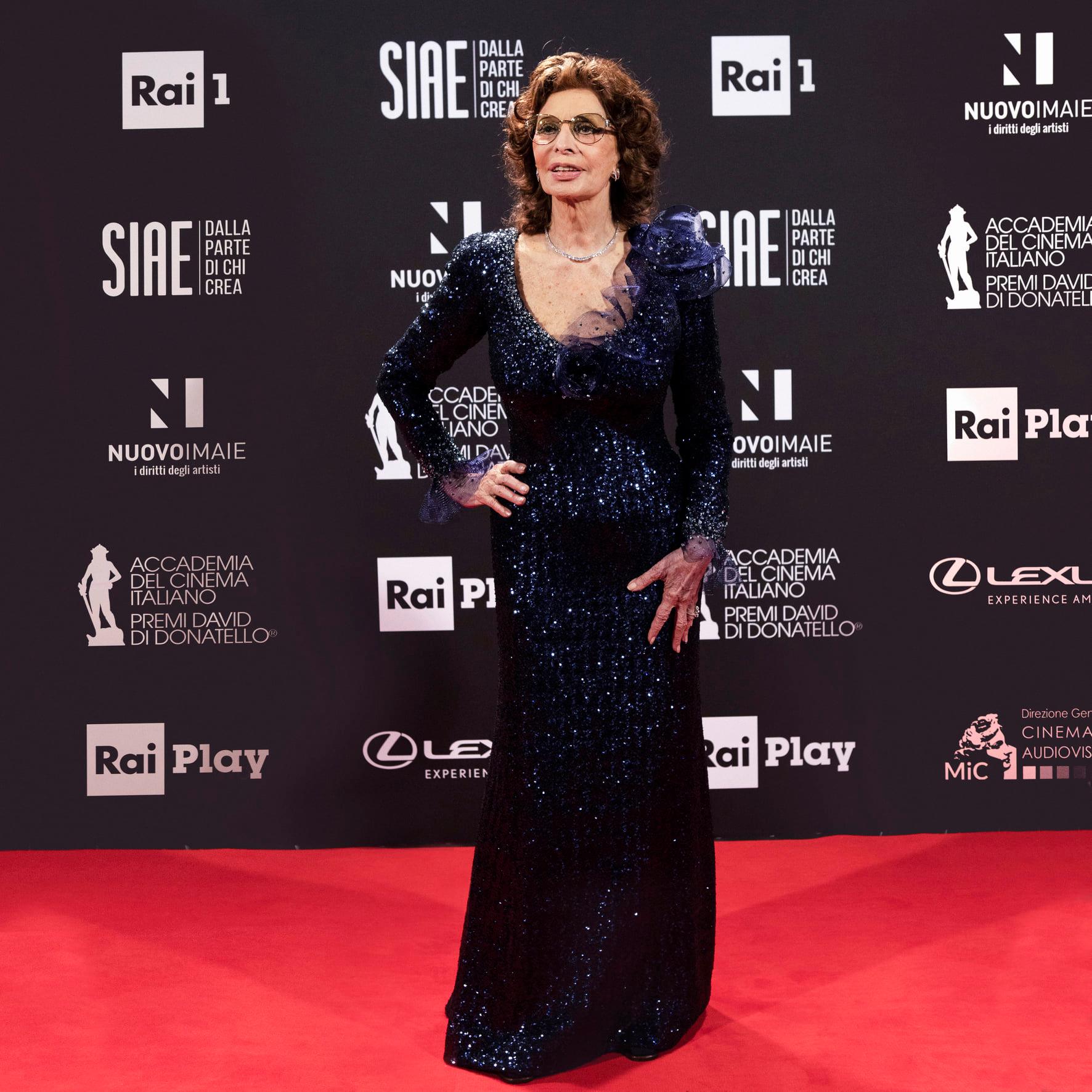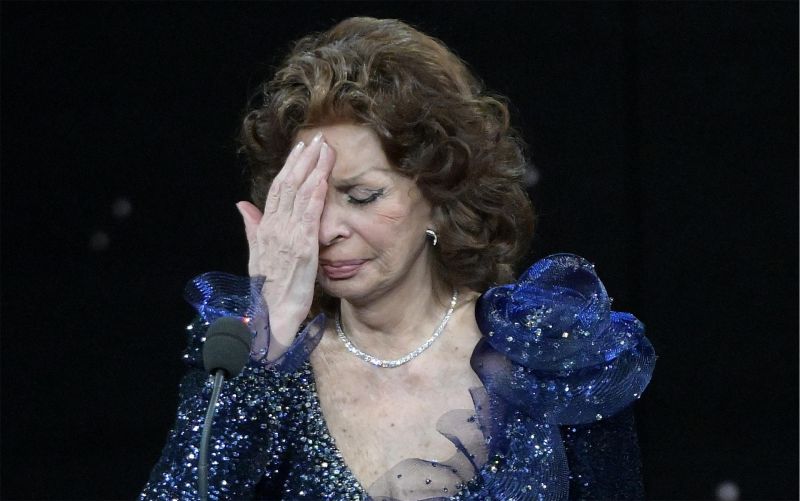 "Emócie sú rovnaké ako prvý David pred 60. rokmi, možno ešte väčšie," uviedla viditeľne dojatá Sophia Loren na pódiu po tom, čo zožala standing ovation. "Toto je možno môj posledný film, ale kto vie. Isté je, že bez kina neviem žiť". Najkrajšie vyznanie lásky k siedmemu umeniu, ktoré sa slávilo 11. mája 2021 večer pri príležitosti narodenia Davida di Donatella, pochádzalo od Sophie Loren, jednej z najobľúbenejších tvárí celej histórie veľkého plátna .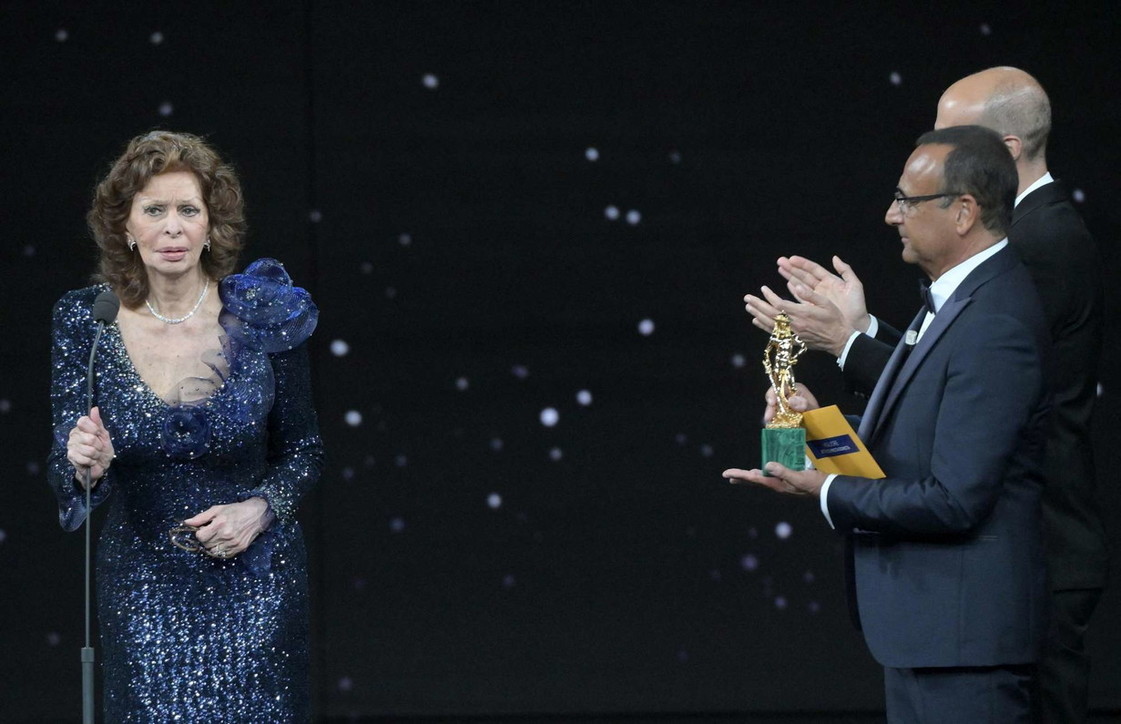 Toto je rekordný siedmy David di Donatello pre 86-ročnú veteránsku herečku , ktorá povedala, že sa o cenu podelí so svojou mladou hviezdou Ibrahimou Gueye, ktorú nazvala "úžasným, magickým dieťaťom".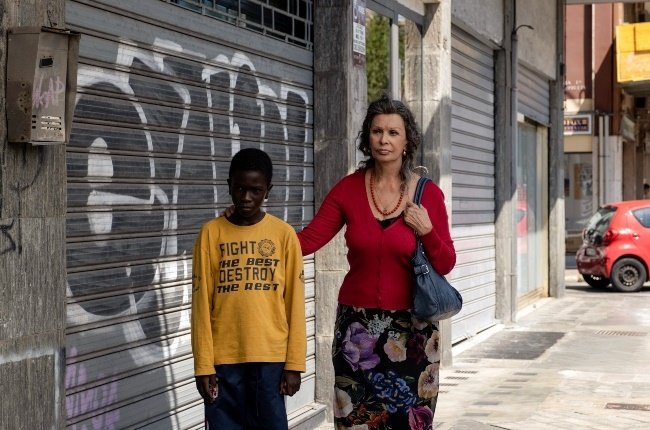 Herečka hovorí, že "skočila na tú šancu", aby si zahrala postavu, ktorá jej pripomínala jej vlastnú matku. So svojím synom pracovala už dvakrát, naposledy v roku 2002 v seriáli Between Strangers.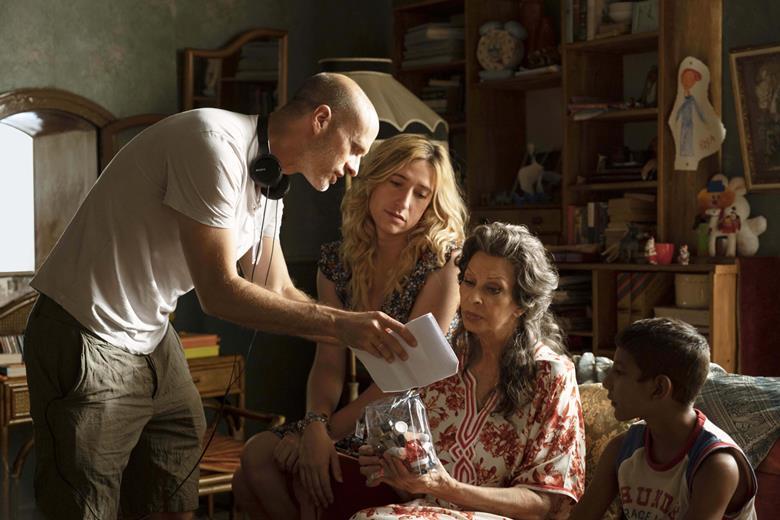 Naznačil tiež, že rola, ktorá od nej vyžaduje, aby dlhšie nemrkla, jej ponúkla príležitosť predviesť predtým nevídané herecké schopnosti. "Sophia Loren nikdy nerobila časti, kde stráca rozum, keď sa dostane k takémuto druhu duševnej paralýzy."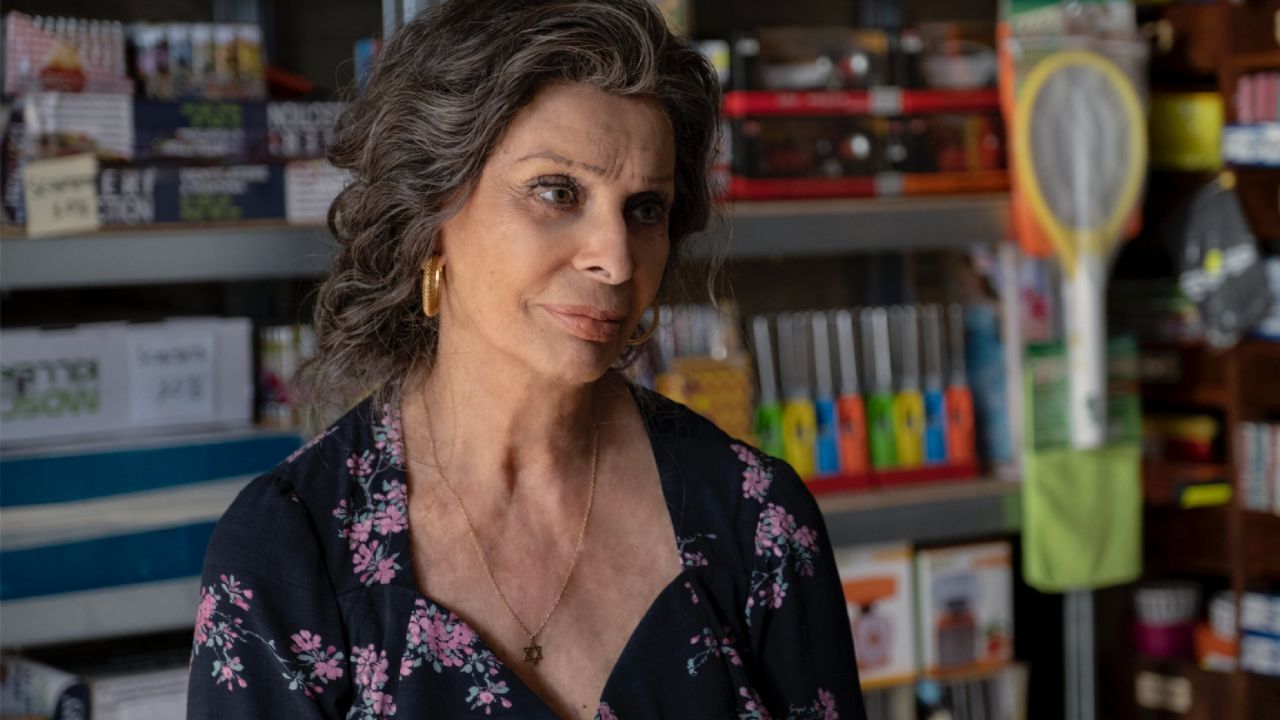 Edoardo Ponti (46) je Lorenino druhé dieťa s režisérom Carlom Pontim, za ktorého bola vydatá od roku 1966 až do svojej smrti v roku 2007.
Sophia Loren s manželom a celoživotnou láskou Carlom Pontim.
Sophia Loren na fotografii so svojimi synmi, Edoardo Ponti s manželkou vľavo.
Po premiére v októbri 2021 v Ríme bude film k dispozícii , diváci sa naň môžu tešiť na Netflixe o mesiac neskôr, okolo 13. novembra.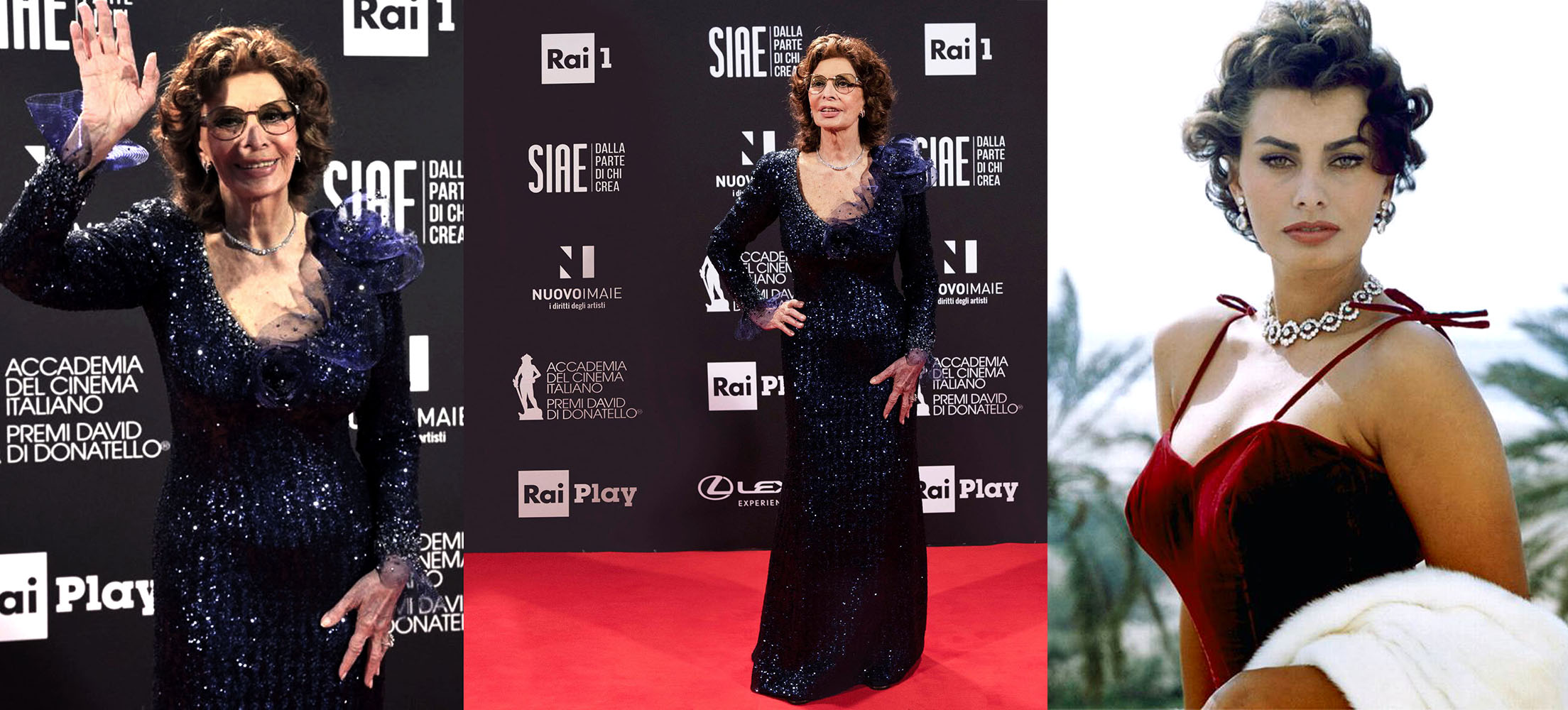 Poslednou úlohou Sophii Loren bola televízna životopisná snímka Môj dom je plný zrkadiel z roku 2010, v predchádzajúcom roku hrala matku Daniela Daya Lewisa v snímke Nine na základe semi-autobiografického filmu Federica Felliniho z roku 1963 8½. Loren odovzdala Fellinimu čestného Oscara v roku 1993, krátko pred jeho smrťou.
Loren získala svojho prvého Oscara v roku 1961 za film Dve ženy (La Ciocara), predtým, ako získala druhého, čestného Oscara v roku 1991 za "kariéru bohatú na nezabudnuteľné výkony, ktorá dodala našej umeleckej podobe stály lesk".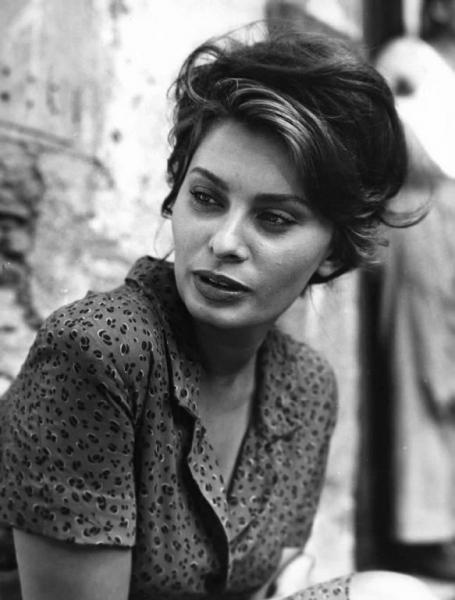 Sophia Loren z filmu La ciocara.
SOPHIA LOREN – TALIANSKY NÁRODNÝ KLENOT
Sophia Loren je považovaná za jeden z talianskych národných pokladov, pretože je najväčšou filmovou hviezdou, ktorá vyšla z krajiny.
Narodila sa v roku 1934 a vlastným menom sa volala Sofia Villani Scicolone. Jej krása bola celosvetovo preslávená, čo jej taktiež dopomohlo k zaujímavým ženským filmovým rolám.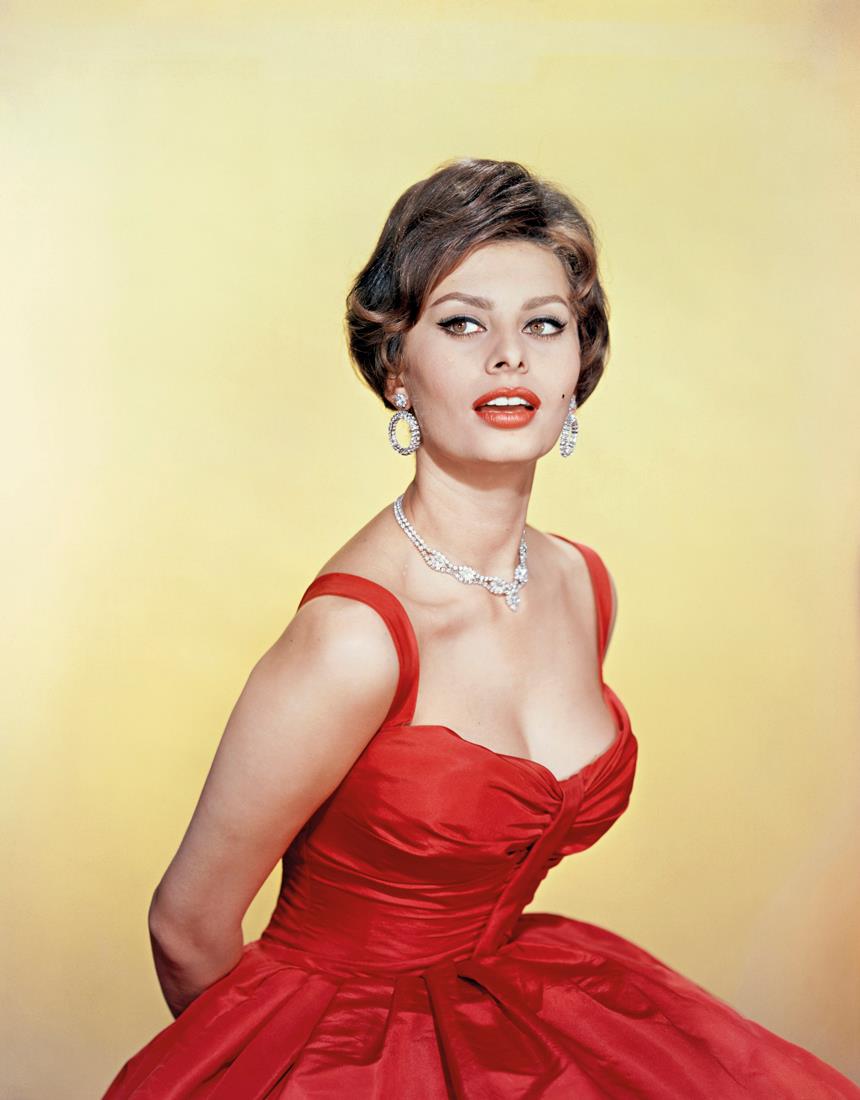 Stala sa ikonou krásy, filmu a sexsymbolom a tento titul si hájila až doposiaľ. Objavila sa taktiež ako tvár mnohých beauty a módnych kampaní.
Kariéra Sophii Loren sa začala v tínedžerskom veku. Prvýkrát ju obsadili do role komparzu vo filme Mervyn LeRoy z roku 1951 Quo Vadis.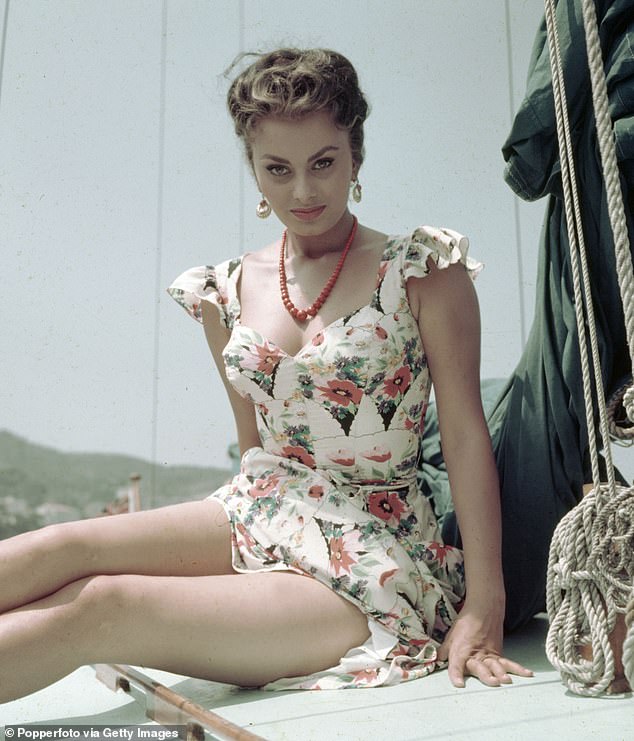 Rozbehla sa naplno až vtedy, keď stretla režiséra Carla Pontiho, ktorý sa stal jej manželom. Premenoval ju na Sophia Loren a získal herecké obsadenie vo filme Aida z roku 1953. Jej prelomovou úlohou bol film The Gold Of Naples z roku 1954. Medzinárodne sa ale preslávila, keď účinkovala v snímke Boy On a Dolphin. Sophia Loren sa posledné roky zdržiavala mimo pozornosti, pretože najradšej trávi čas so svojimi vnúčatami.
Veľmi obľúbená oscarová herečka na celom svete je jednou z najvýraznejších tvárí európskeho filmu 20. storočia. Sophia Loren je nepochybne talianskou pýchou.
zdroj obrázkov: lombardiabeniculturali. it, Sophia Loren, Giorgio Armani, getty images, pinterest
Ďalšie časti o Sophii Loren čítajte v pokračovaní na tomto blogu. Sledujte Facebook stránku: Mya Mirell Fashionista a Instagram: mya_mirell .
© AUTORSKÉ PRÁVA VYHRADENÉ