Módne značky a celebrity spojili svoje sily na podporu Talianska v boji proti korona vírusu – časť II.
Pandémia korona vírusu zastihla v roku 2020 prvý štát v Európe Taliansko a to v obrovskom rozsahu, aký sa zapíše do svetových dejín. 21. februára 2020 bola v tejto krajine potvrdená nákaza nového svetového vírusu u muža z mestečka Codogno v severotalianskom regióne Lombardsko, no v štáte musela kolovať už dávno predtým. V tom čase som sa nachádzala v Miláne na Milan Fashion Weeku, každoročne prebiehajúcom módnom týždni, na jeho zimnej sezóne. Mekka módy žila, mesto bolo plné turistov ako obvykle no v tomto období najmä nadšencov módy z celého sveta. Hrozivá epidémia iba visela niekde v pozadí v hypotetickej rovine, hovorilo sa niečo o istej forme chrípky a uzatváraní niektorých oblastí mimo Milána, život bežal ďalej. O víruse sa dlho nič nevedelo, svedčí o tom aj fakt, že sa svetový týždeň módy konal ako každoročne a bol naň pozvaný celý svet, ľudia z módnej branže, významné osobnosti, svetové herečky, módni šéfredaktori svetových magazínov, žurnalisti, módni experti, fotografi, slávne modelky a ľudia zainteresovaní v oblasti módy. Tento týždeň módy predchádzal Paris Fashion Weeku, na ktorý potom väčšina ľudí zainteresovaných v módnom biznise v tomto nebezpečnom už pandemickom čase následne odletela. Počas Milan Fashion Weeku, Móda Ženy sa ľudia v meste módy nijak zvlášť nechránili, zaznamenala som iba pár prípadov osôb pohybujúcich sa s rúškami, aj to z časti ázijskej populácie, ktorá už v tom čase musela vedieť, čo sa deje a bude diať.
Situáciu a život v Miláne vo februári 2020 v čase Milan Fashion Weeku, pohyb ľudí a naše trasovanie z prehliadky na prehliadku, ktoré sa konali rozptýlené po celom meste, si môžete pozrieť v mojich videách, v módnych reportoch, ktoré prinášam každoročne deň po dni na Facebook stránke: Mya Mirell Fashionista a na Instagrame: mya_mirell.
Nákazu novým typom korona vírusu, ktorý spôsobuje ochorenie COVID-19 do krajiny nepriniesol jednotlivec, ale skupina ľudí. O Miláne je známe, že je tam veľký pohyb turistov a najmä tam žije tiež veľký počet čínskej, ázijskej komunity, odkiaľ vírus prišiel cestovaním. Počet nakazených a pacientov vyžadujúcich urgentnú starostlivosť začal obrovskou rýchlosťou stúpať a krajina sa musela popasovať s problémom, na ktorý nebol nikto pripravený. K roznosu vírusu prispel teda masívny pohyb turistov a tiež futbalový zápas medzi klubmi Atalanta Bergamo a Valenciou, ktorý sa udial 19. februára 2020 a ktorý mohol byť podľa talianskeho imunológa Francesca Le Focheho jedným zo spúšťačov rýchleho šírenia nového typu koronavírusu v Bergame. Futbaloví nadšenci sa pohybovali po meste spolu s turistami a módnymi účastníkmi Milan Fashion Weeku, všetci sme sa miešali navzájom v istých časových intervaloch. Hotely boli vybookované a námestie Piazza Duomo a Galleria Vittorio Emaneulle II tradične preplnené tlačiacim sa davom ľudí. Následne išli futbaloví fanúšici zhliadnuť odvetu do Španielska, čo už malo za následok spustenie ďalšej fázy šírenia nákazy po svete.
TALIANSKE MÓDNE ZNAČKY A OSOBNOSTI PODÁVAJÚ POMOCNÚ RUKU
Taliansko si však dokázalo pomôcť samo a zmobilizovalo všetky sily, národ sa spojil a aj vďaka svetoznámym značkám, firmám, spoločnostiam a osobnostiam, ktorými táto prekrásna krajina oplýva, zariadili všetko potrebné na zvládanie vzniknutej pandemickej situácie. Zaobstarali si aj zdravotnícky materiál, ochranné masky, rúška a tiež vymysleli systém, ako vytvoriť rýchlo chýbajúce dýchacie prístroje a neskôr aj také, ktoré dokázali obslúžiť 2 pacientov naraz.
Na pomoc s prvotnou výbavou pre Taliansko a to s ochrannými prostriedkami pre zdravotníkov a pre ľudí, ktoré absolútne chýbali, prišlo hneď niekoľko známych firiem a značiek. Tieto na vzniknutú epidémiu naberajúcu na obrátkach a prerastajúcu v svetovú pandémiu zareagovali okamžite. Módu odložili na vedľajšiu koľaj a začali konať. Svoje fabriky využili na dobrý účel a v prospech ostatných.
Taliansko je horkokrvný národ, temperamentný, milujúci vrúcne objatia, tanec, spev, kultúru, socializovanie sa a najmä dobré jedlo. A aj to boli aspekty, ktoré nemalou mierou prispeli k rýchlemu šíreniu nákazy. V tomto ťažkom čase epidémie, ktorá skolila veľký počet obyvateľstva za krátky čas spomedzi nich, sa Taliansko prejavilo ako nesmierne solidárny národ. Za pár dní, týždňov sa vďaka osobnostiam, firmám a zvučným značkám, ktoré sami prispeli a vďaka založeným fondom, dokázal 65 miliónový národ vyzbierať na výstavbu potrebných nemocníc. V krátkom čase si pomohli sami, vyzbierali milióny eur na podporu boja proti korona vírusu, postavili sa nové nemocnice a existujúce nemocnice si za tie peniaze nakúpili zdravotnícke pomôcky a postele. Tých pár dní, týždňov už prebiehajúceho zápasu s novým nebezpečným vírusom si však vzali so sebou početné obete na životoch.
Dôležité OSOBNOSTI s veľkým O, ktoré sa významnou mierou zaslúžili o pomoc svojmu národu a promtne zareagovali na hrozivú situáciu ako prví, módne značky, domy, návrhári a celebrity boli:
CHIARA FERRAGNI A RAPER FEDEZ
Talianska influencerka, módna blogerka a podnikateľka Chiara Ferragni s manželom raperom Fedezom darovali 100 000 eur a založili fond, prostredníctvom ktorého vyzbierali dostatočné množstvo peňazí a postavili nemocnicu. Tento mnohými obdivovaný manželský pár tiež priložil ruku k dielu a stali sa dobrovoľníkmi rozdávajúcimi pomoc v podobe balíčkov jedla.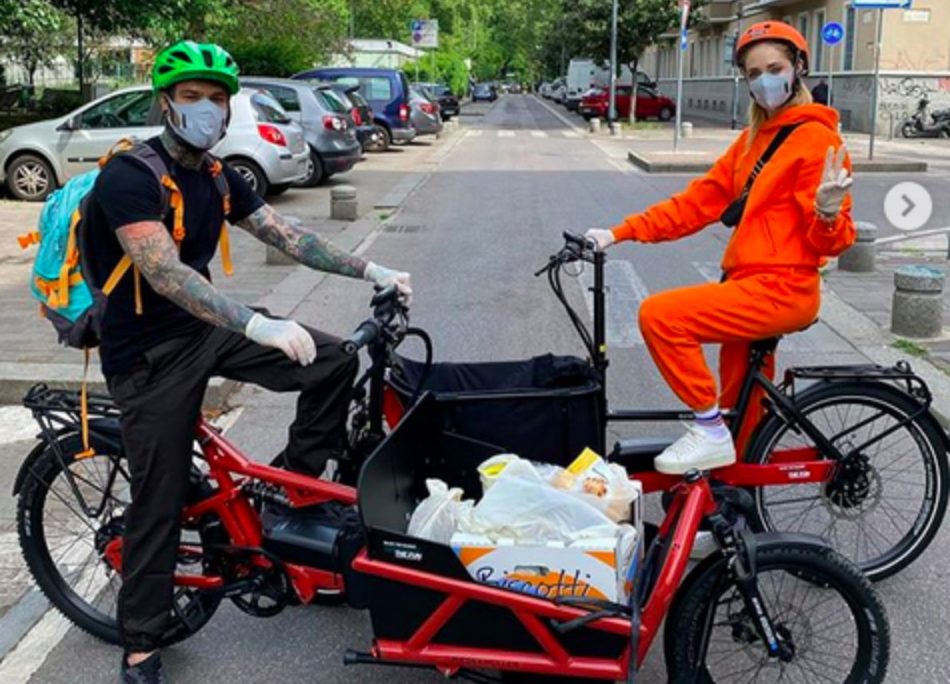 https://www.instagram.com/p/B-EtwlXnMJh/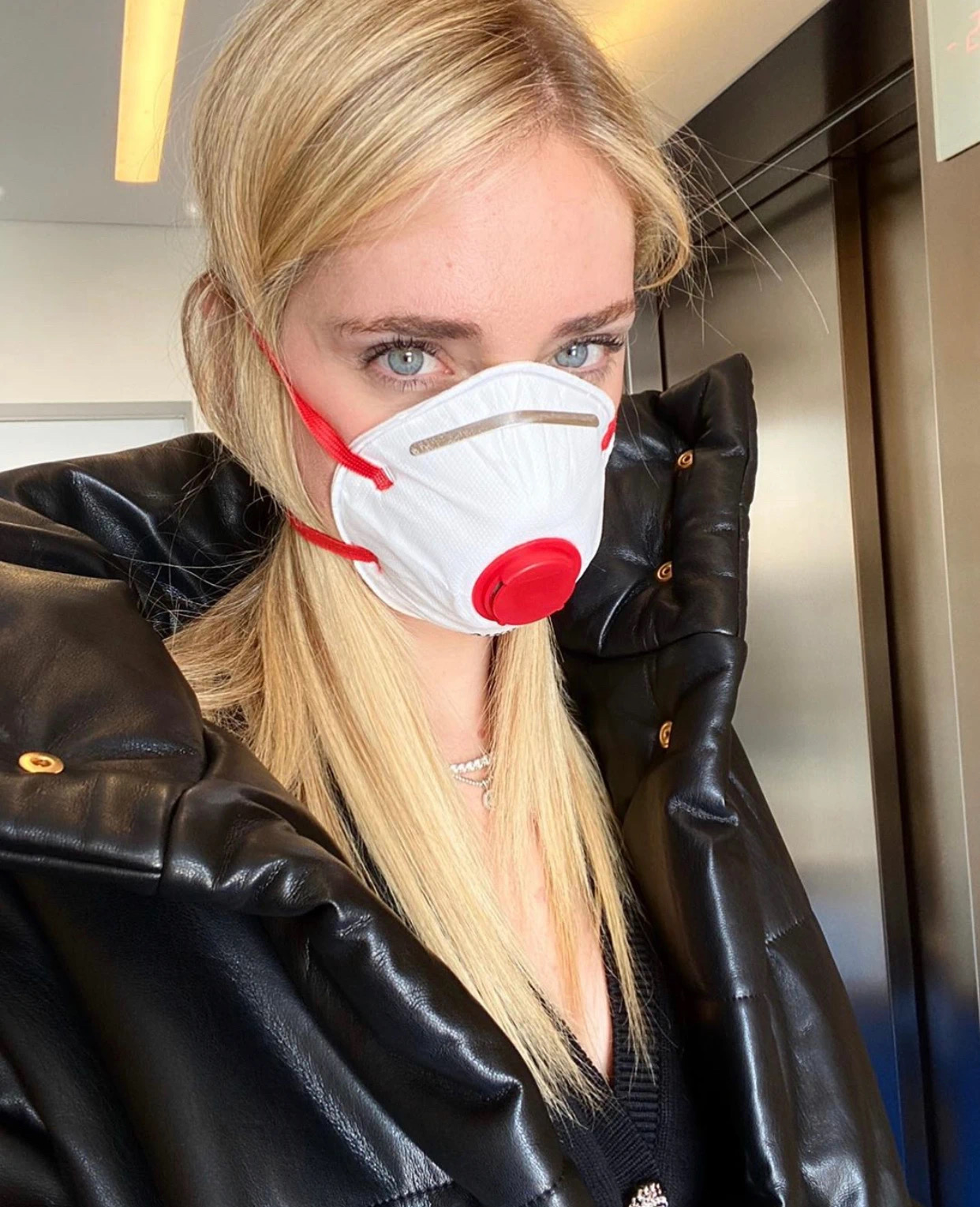 Prostredníctvom iniciatívnej výzvy na instagrame sa podarilo vyzbierať v krušných časoch viac ako 3 milióny eur za 24 hodín od 165 000 ľudí a to z 92 krajín Európy. Tento influencerský vplyv slávneho talianskeho manželského páru padol na úrodnú pôdu a mnohí ich neprajníci môžu teraz zmeniť názor. Mnohé nemocnice bojovali s nedostatkom lôžok intenzívnej starostlivosti a boli nútené vykonávať tzv. "triage" – triedenie pacientov na tých, ktorým sú schopní zabezpečiť starostlivosť a ktorých sa už nepokúsia vyliečiť. Pribúdalo aj mladších a tak sa starší pacienti v lokalite Bergamo a Lombardia odsúvali do druhej kategórie pre nedostatok prístrojov, postelí a personálu. Práve tu sa ukázala ľudská solidarita a tzv. influenceri a osobnosti, ktorých má Taliansko dostatok a ktorí boli okamžite ochotní a schopní prispieť a pomôcť vrámci svojich možností.
Nemocnici San Raffaele na milánskom predmestí Segrate sa podarilo vyzbierať prostredníctvom crowdfundingovej kampane propagovanej influencermi Chiara Ferragni s manželom Fedezom na instagrame dostatok prostriedkov od ľudí na to, aby mohla zabezpečiť nové lôžka na svoje oddelenie intenzívnej starostlivosti. Za toto im patrí veľká vďaka a tiež všetkým dobrosrdečným darcom.
ELISABETTA FRANCHI
Talianska dizajnérka Elisabetta Franchi pracujúca pod rovnomennou značkou taktiež prispela pre Taliansko značnou sumou, ktorú venovala ako prvá fondu vytvorenému na podporu boja s korona vírusom.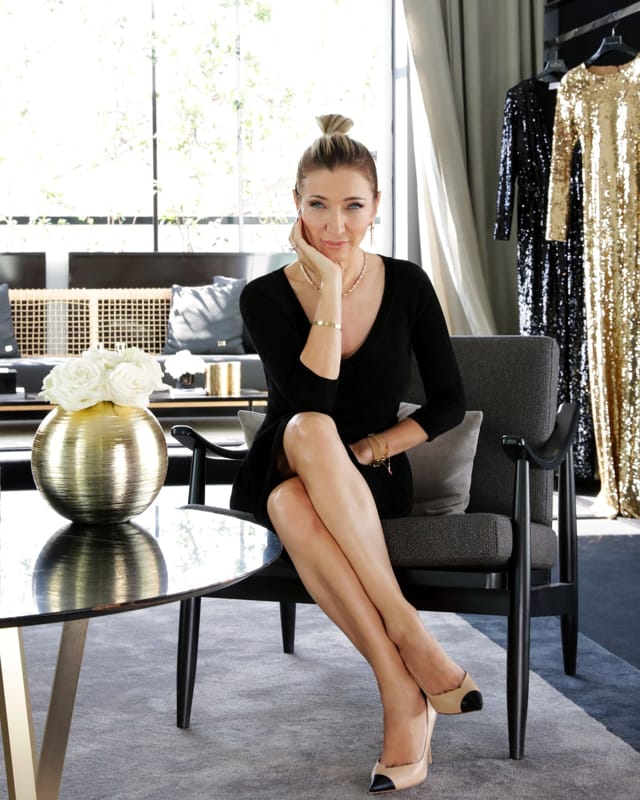 obrázok: bolognatoday. it
GUCCI
Výkonný zástupca značky Gucci MARCO BIZZARRI prispel osobným finančným obnosom vo výške 100 000 eur priamo Azienda Unit̀ Sanitaria Locale di Reggio Emilia-IRCCS (AUSL-IRCCS) v lokalite Reggio Emilia. Módna značka rovnako ako aj iné začala s výrobou ochranných rúšok na tvár.
obrázok: nargismagazine. az
obrázok: billboard. com
SERGIO ROSSI
Luxusná značka talianskych topánok Sergio Rossi darovala 100 000 eur nemocniciam Fatebenefratelli a Luigi Sacco v Miláne. Všetky tržby z predaja tejto značky z portálu sergiorossi . com boli tiež venované v plnej výške na boj proti korona vírusu. Samotný slávny dizajnér však chorobe podľahol.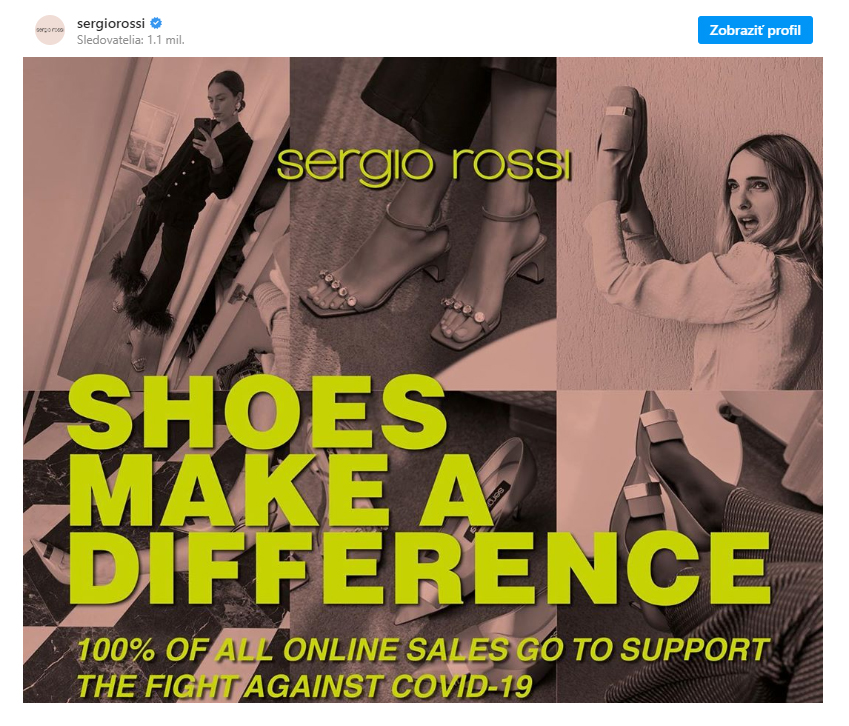 obrázok: instagram sergiorossi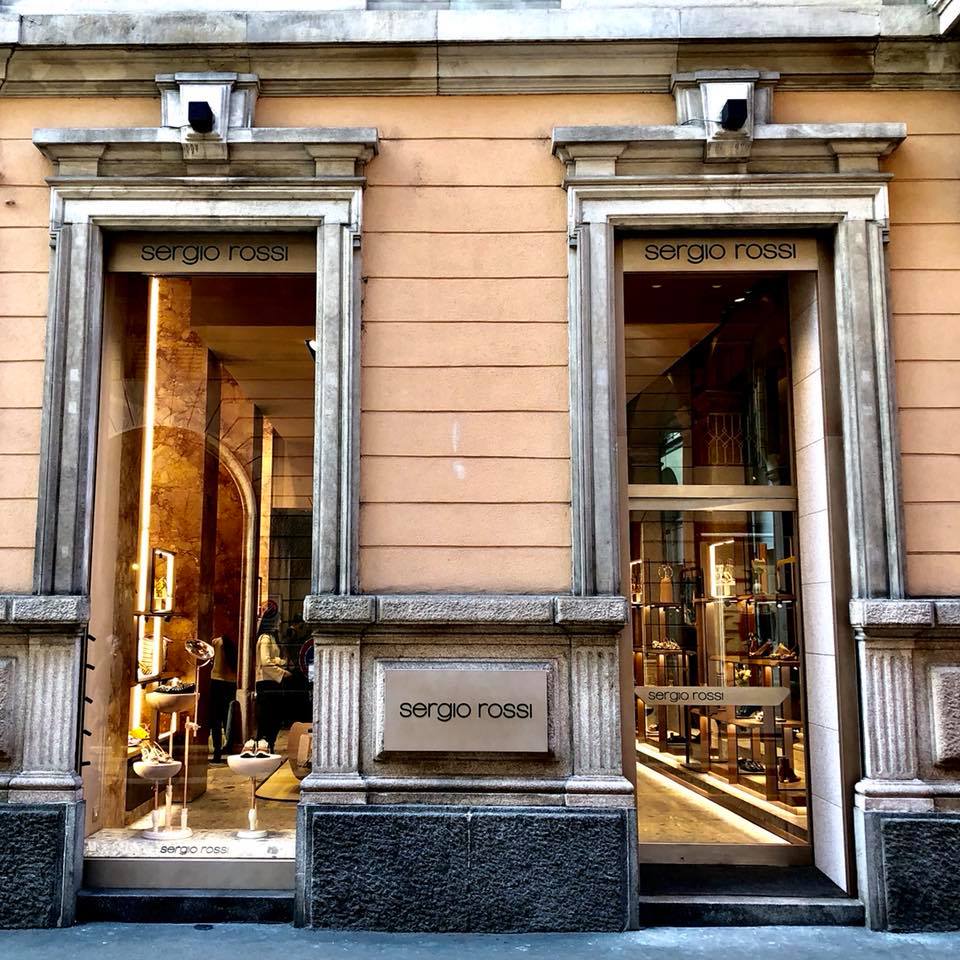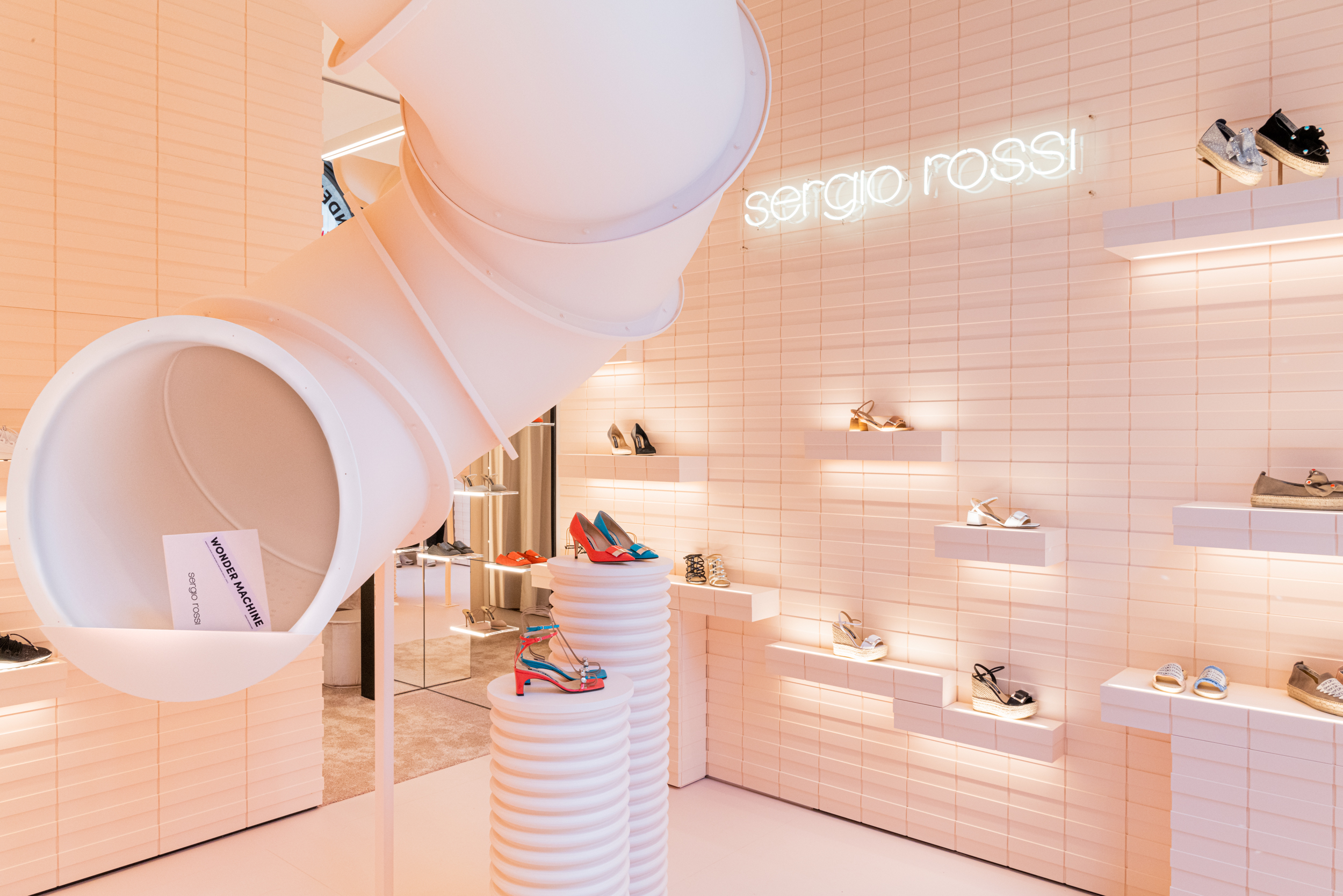 FERRARI
Známa talianska firma Ferrari sa promtne preorientovala a začala vyrábať tak potrebné dýchacie ventilátory pre nemocnice, nedostupné tiež v krajinách všade navôkoľ, ako aj respirátory. 3D tlačiarne vytvorili zo šnorchlovacích masiek kvalitné dýchacie masky určené pre nemocnice, čo bol taliansky vynález v čase tejto krízy.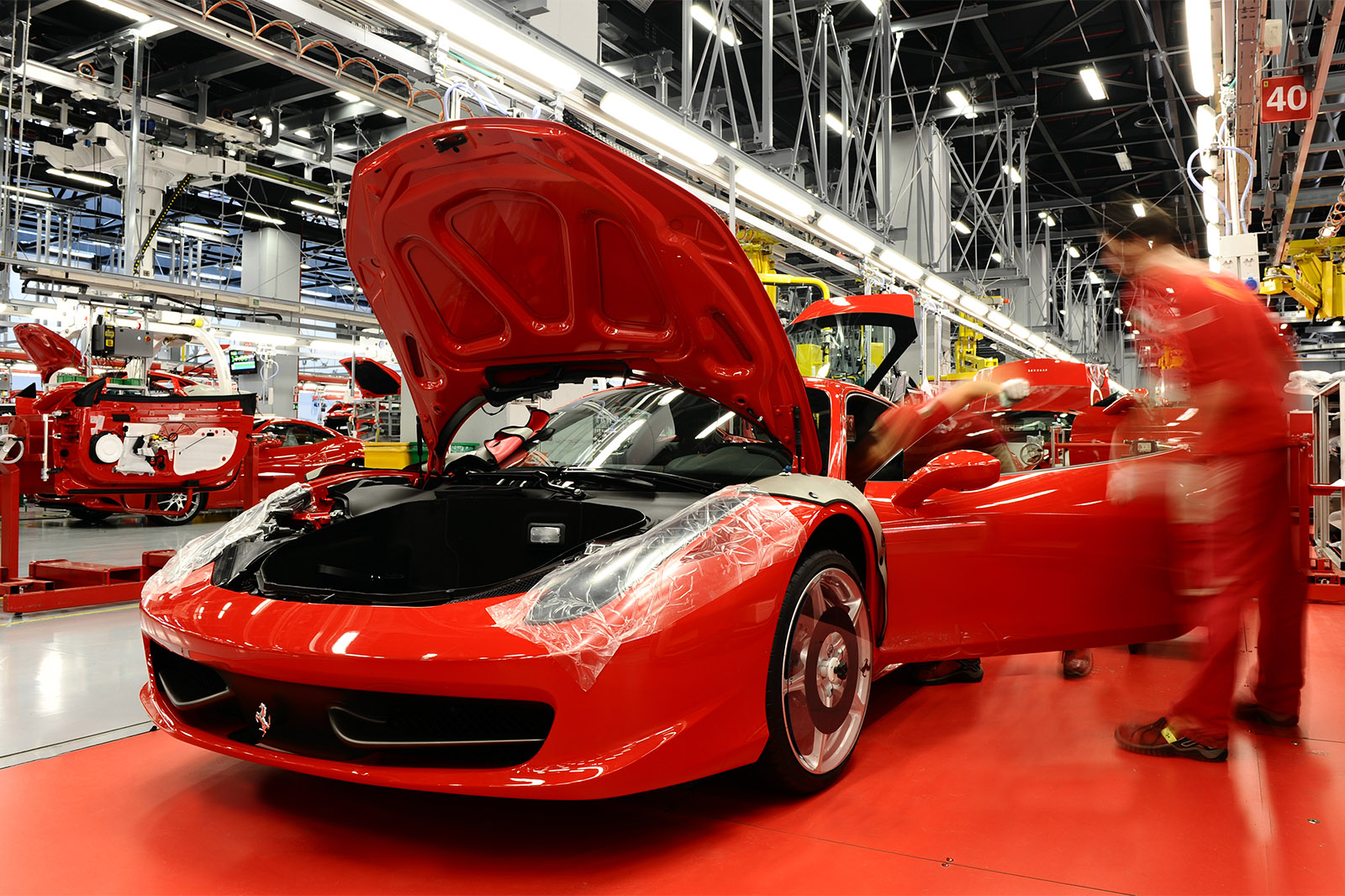 CAPROTTI
Talianska firma Caprotti, konkrétne Giuseppe Caprotti, zakladateľ nákupných stredísk Esselunga, založil fond s 10 miliónmi eur na podporu intenzívnej starostlivosti, ktorú najviac potrebovalo Taliansko v regióne Lombardia pri zvládaní situácie s korona vírusom.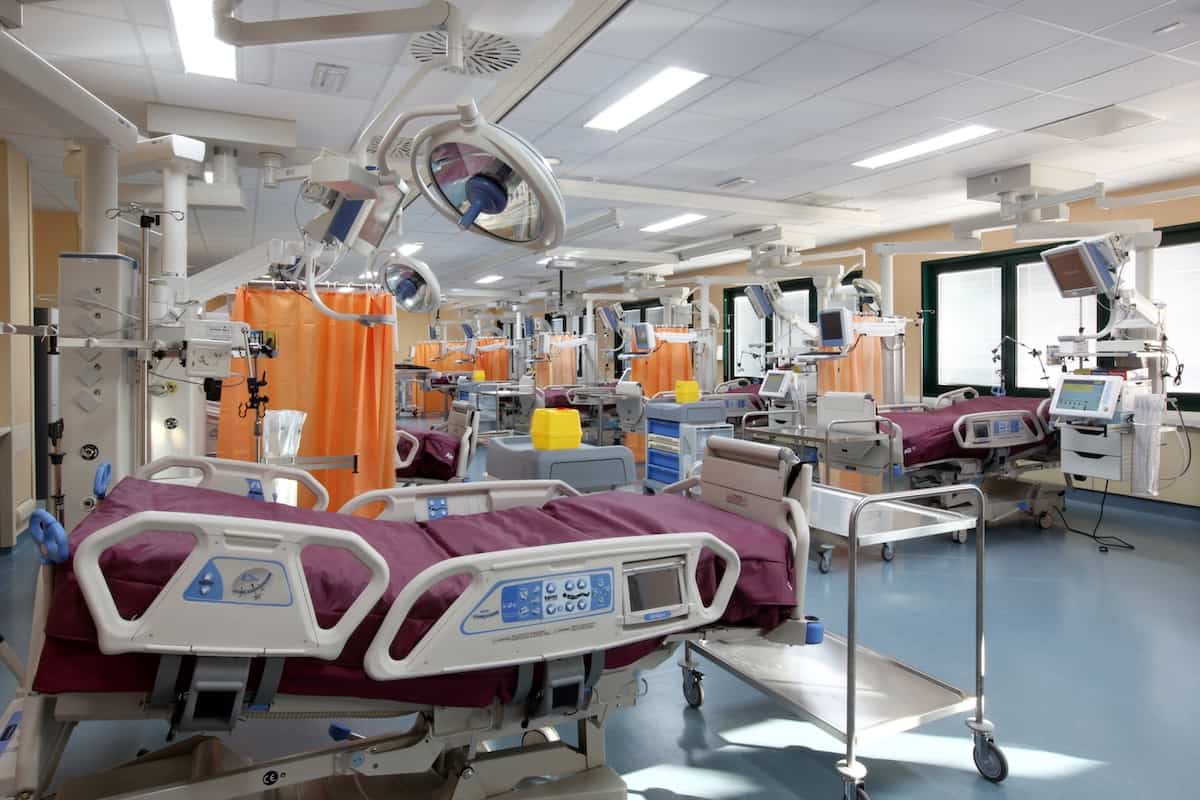 obrázok: milanoevents. it
BVLGARI
Talianska módna značka Bvlgari darovala taktiež finančný obnos na pomoc s korona vírusom a tiež novinku, 3D mikroskop na lepšie študovanie koronavírusových infekcií na bunečnej úrovni. Je to prvý mikroskop, ktorý je inštalovaný v Ríme a dovolí INMI vedcom vykonať inovatívne experimentálne výskumné protokoly.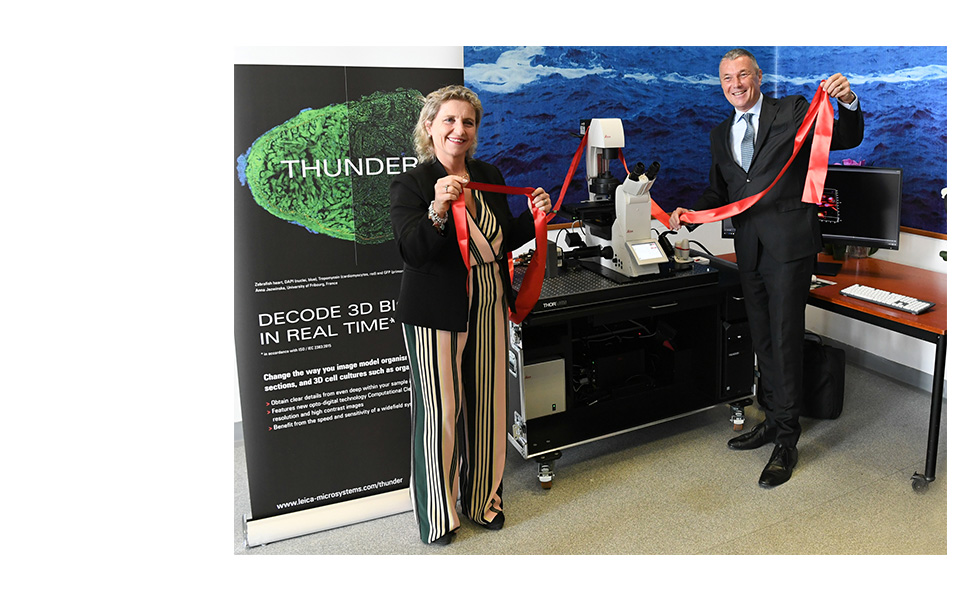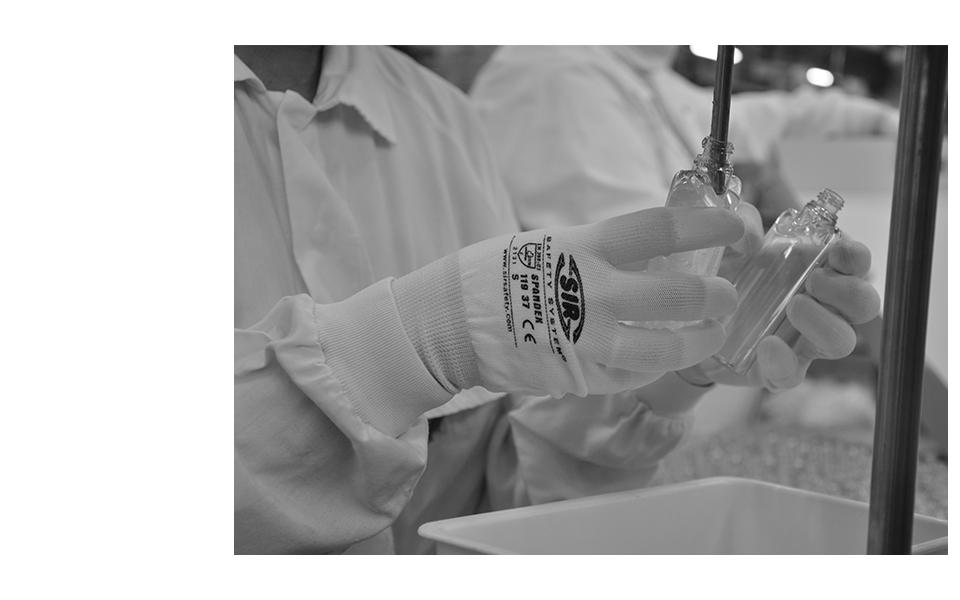 Značka Bvlgari darovala urgentne na pomoc Taliansku dezinfekčný gél s 80 % obsahom alkoholu, ktorý hneď po vypuknutí problému s korona vírusom začala vyrábať.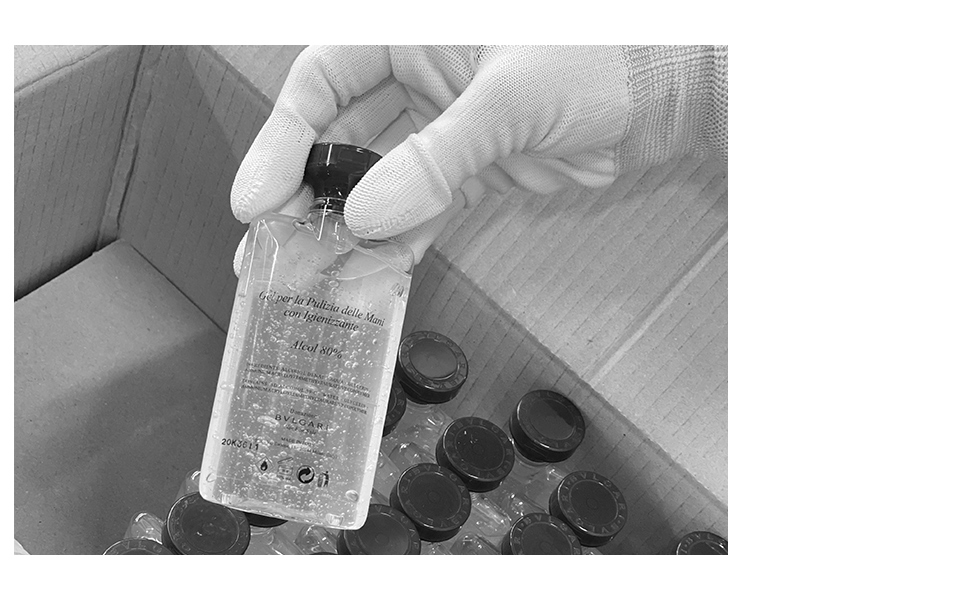 AGNELLI
Talianska firma Agnelli darovala 10 miliónov eur a 150 potrebných respirátorov pre nemocnice. Rozhodla sa podporiť národný zdravotný systém v Turíne a regióne Piedmont. Spoločnosť Agnelli family z Turína, medzi ktorej podnikanie patrí Fiat Chrysler spoločnosť a futbalový klub Juventus, spojila darovanie s niekdajším AC Milan vlastníkom , Silviom Berlusconim.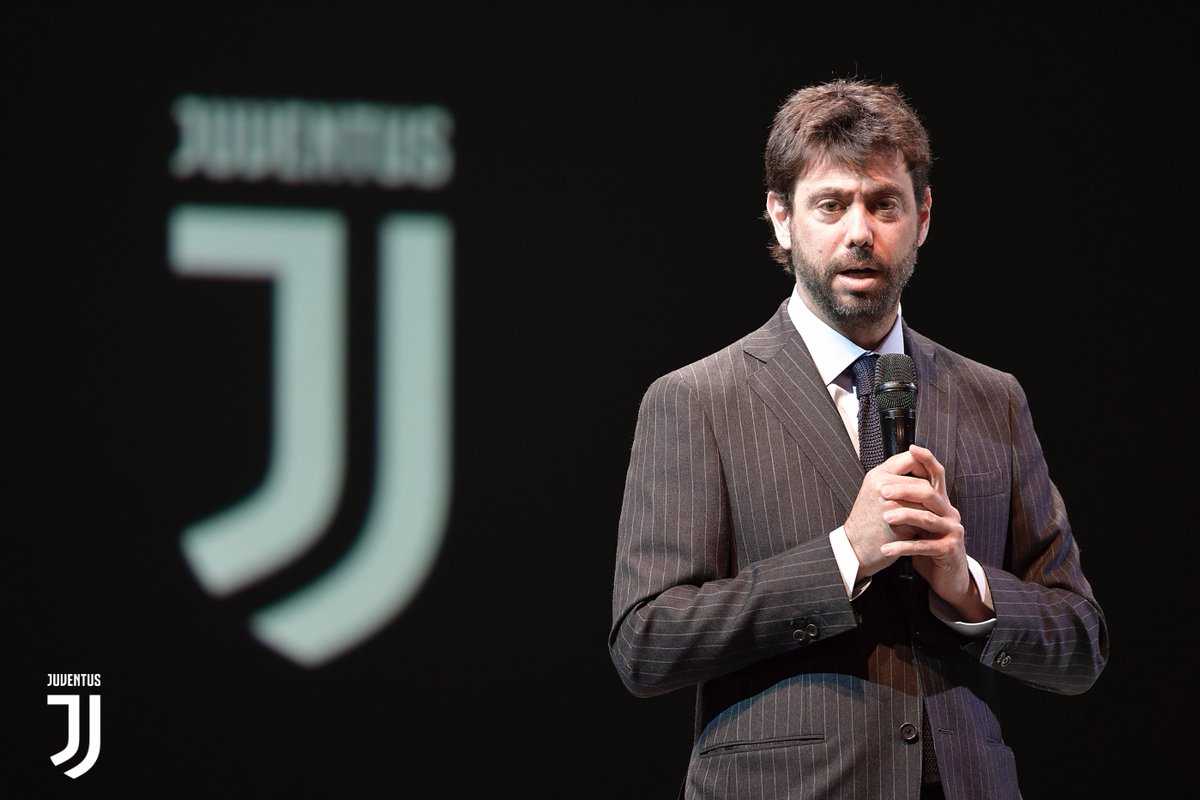 Prezident futbalového klubu Juventus Andrea Agnelli, ktorý sa zachoval veľmi solidárne, Taliansku prispel značnou sumou.
Taliansku tiež pomohla aj vlastná vláda vyčlenením finančných prostriedkov a bývalý premiér SILVIO BERLUSCONI, ktorý daroval 10 miliónov eur regiónu Lombardia a pomohol s vytvorením 400 lôžok pre intenzívnu terapiu, vyjadrila sa jeho spoločnosť Forza Italia prostredníctvom Twitteru.
Medzi ostatnými značkami, ktoré sa v priebehu svetovej pandémie zapojili do boja s korona vírusom a značnou mierou pomohli sú: LVMH Moët Hennessy Louis Vuitton, Alibaba, L'Oréal, the Estée Lauder Cos. Inc., Shiseido Co. Ltd. , Swarovski, Giuseppe Santoni – módna značka topánok, talianska značka Redemption pomohla nemocnici San Raffaele
Francúzsky konglomerát KERING spolu so svojími luxusnými značkami čiastočne aktívnymi v Taliansku vrátane GUCCI, BOTTEGA VENETA, SAINT LAURENT, BALENCIAGA, ALEXANDER McQUEEN, BRIONI, POMELLATO a KERING EYEWEAR darovali 2 milióny eur niekoľkým zdravotníckym inštitúciám v lokalitách Lombardia, Veneto, Toskánsko a Lazio, všetko sú to kľúčové lokality, kde sa nachádzajú hore uvedené módne značky.
POMOC TALIANSKU OD OKOLITÝCH ŠTÁTOV
Po dlhotrvajúcom vyčerpávajúcom boji, ktoré Taliansko zvládalo s vypätím všetkých síl a s vysilenými doktormi prišla konečne pomoc aj od ostatných štátov. Pod svoju starostlivosť vzalo prvých 100 pacientov z najviac postihnutého mestečka Bergama Nemecko. Prišli aj albánski doktori, ktorí oplácali pomoc Taliansku za minulé obdobie a pomocnú ruku podalo aj Rusko so svojim tímom zdravotníkov a odborníkov na dezinfekciu a tiež zdravotníckym materiálom, ako aj Čína, ktorá vyslala prvý medicínsky tím a zdravotnícke pomôcky, Poľsko s tímom zdravotníkov a tiež USA s fInančnou pomocou.
Situácia s korona krízou, epidémia, ktorá prerástla v pandémiu si vyžiadala v Taliansku ako v prvej krajine masívny lockdown – uzatvorenie niektorých lokalít, kedy talianske ulice zívali prázdnotou a ľudia mali prísny zákaz vychádzania von. Panovalo síce napätie a strach, no Taliani ako družný národ, ktorý sa nezaobíde bez socializácie, hudby, tanca, spevu a dobrého jedla, si to vynahradili inak. Objavili sa speváci na balkónoch, ku ktorým sa neskôr pridali ďalší spoluobyvatelia a tak sa ulice rozozvučali spevom a tancom, ktorým si dodávali akúsi podporu v tejto neľahkej situácii. Videá sa začali šíriť sociálnymi sieťami a z nejedného má človek zimomriavky:
https://twitter.com/leonardocarella/status/1238511612270690305
Ľudia spievajú na balkónoch a dodávajú si tak odvahu v boji proti zákernej chorobe.
Počas tejto epidémie v Taliansku a svetovej pandémie zomrelo v tejto nádhernej krajine veľa významných osobností. Medzi nimi taliansky architekt GREGOTTI, taliansky dizajnér topánok SERGIO ROSSI .
ZÁVEROM – TALIANSKO – OSAMELÝ BOJOVNÍK V BOJI S KORONA VÍRUSOM
Taliansko si spočiatku muselo pomôcť úplne samo a to vo všetkých smeroch. Svet nebol na podobnú epidémiu, ktorá prerástla do pandémie vôbec pripravený a už vonkoncom nie Európska Únia. Za krátky čas šírenia sa nákazy, ktorá spôsobila pád Talianska na kolená, nebol k dispozícii žiaden krízový plán zo strany Európskej Únie. Je to predsa len zarážajúce, keďže každá krajina má svojich expertov, hygienikov, epidemiológov a virológov a v tretom tisícročí sa už po istých cyklicky sa opakujúcich epidémiách predsa očakávali ďalšie a nové. Teda teoreticky nič nečakané, ako potvrdili mnohí experti na pandémie. No realita ukázala opak a práve skutočnosť, že toto nikto nebral v úvahu. Svet si bežal naďalej svoj rozbehnutý maratón a naštartovaný ekonomický rast a hlavne neúnavnú neustálu nadprodukciu všetkého možného, ktorá ho poháňala vpred nehľadiac na strany a zanechávajúc ho nepripravený.
Zarážajúce bolo, že pomocnú ruku vystrašenému Taliansku, ako prvému štátu, ktorý do tohto boja s neznámym, neviditeľným a záludným nepriateľom padol úplne nečakane, spočiatku nepodala ani jedna okolitá krajina spojenej Európskej Únie. Tento boj bol veľmi vysiľujúci pre samotný zdravotnícky personál a zakrátko sa stal vyčerpávajúci a nezvládajúci, čo sa týka starostlivosti o nové prípady, ktoré narastali extrémnou rýchlosťou a vyžadovali intenzívnu medicínsku opateru. Zdravotný systém začal kolabovať, nestačili kapacity ani tak vyspelého zdravotného systému Európy, akým Taliansko disponuje. Medicínski pracovníci boli maximálne vyťažení každý deň, pracovali nepretržite na záchrane ľudských životov a pritom vystavovali seba a svoje rodiny riziku novej nepoznanej nákazy, s ktorou sa svet iba oboznamoval. Postupne si vytvorili plán, ako sa nenakaziť a nenakaziť okolie, ako v boji s chorobou postupovať a dávali rady zvyšku sveta. Na youtube nájdete množstvo talianskych videí z nemocníc, ako v tomto pandemickom boji postupovali.
Na samotnom začiatku epidémie v Taliansku , ktorý naberal rýchlo na obrátkach sa ukázalo, že chýbajú potrebné ochranné pomôcky pre zdravotníckych pracovníkov, materiál, zdravotnícke pomôcky a prístroje na náročnú liečbu pre pacientov, nestačili kapacity, chýbali nemocnice a najmä pomocné odborné ruky. Neboli ochranné pomôcky ani pre bežné obyvateľstvo, nakoľko štát a nielen on, nebol na vzniknutú situáciu vôbec pripravený. No prvoradé však bolo ochrániť medicínsky personál, ktorý pracoval v prvej línii s nakazenými.
Najžalostnejšie bolo, že viacerí nakazení pacienti vyžadovali intenzívnu zdravotnú starostlivosť a napojenie na dýchacie prístroje, čo spôsoboval nový vírus, ktoré neboli k dispozícii v požadovaných počtoch, zatiaľčo ostatné štáty ich mali voľné a s nákazou sa nepotýkali. Všetky okolité štáty mali voči Taliansku náskok približne 2 týždne a viac. Človek v modernej Európe a svete by si myslel a očakával, že keď sa hrdíme termínom zjednotená Európska Únia, dalo sa hádam urobiť viac. Možno načas vypomôcť požičaním potrebných prístrojov medzi štátmi podľa potreby, no akosi všetci ostali tápať, čakať a sledovať danú situáciu v tejto krajine ako obarení. A pritom poukazovať prstom híkajúc s otvorenými ústami. Pomoc prišla časom, no najskôr od samotnej Číny, pôvodcu nákazy, ktorá síce svet varovala, ale až riadne neskoro s istým ospravedlnením.
Postupne sa začali okolité štáty pripravovať na vlastnú záchranu a boj s týmto vírusom a najmä nastal celosvetový boj o medicínske ochranné prostriedky a nutné vybavenie, ktoré odrazu každému štátu chýbali. Vysvitlo, že Čína už koncom roku 2019 začala naopak dovážať všetko prepotrebné a stopla vývoz, pretože sa už s nákazou potýkala uvedomujúc si jej veľkú silu. Svet túto novú nečakanú pandémiu jednoducho nezvládol a zachoval sa nejednotne. Ostatne sme toho boli všetci svedkami, ale nech toto memento ostáva vryté do pamäti, aby sme sa tohto do budúcna vyvarovali. Stagnácia a chaos, sebectvo a nesolidarita, takto možno charakterizovať toto prvotné temné obdobie, ktoré sa neskôr podarilo preklenúť a štáty sa predsa len spamätali a prebrali z prvotného šoku a začali konať. Dodatočne sa prejavila aj žiadaná potrebná solidarita.
Tento zápas, ktoré zvádzalo Taliansko s absolútnym vyčerpaním medicínskych pracovníkov si však vyžiadal postupne až 155 obetí na ľudských životoch, ktorí chorobe podľahli a oficiálne sa zatiaľ uvádza vyše 35 000 obetí na pacientoch. Najviac postihnutou oblasťou sa pritom stala lokalita Lombardsko na severe Talianska.
Podľa TASR a portálu Aktuality sk sa koncom mája 2020 uvádzajú nasledovné najnovšie informácie – čítaj v článku na konci písané kurzívou.
Počet úmrtí spôsobený v Taliansku novým koronavírusom v marci a apríli tohto roku (2020) by mohol byť takmer o 19 000 vyšší ako oficiálne uvádzaných vyše 32 000 obetí, uviedla talianska národná agentúra pre sociálne zabezpečenie (INPS). INPS ako najväčší inštitút sociálneho zabezpečenia a sociálnej starostlivosti v Taliansku vo svojej novej štúdii uviedol, že oficiálne údaje o úmrtiach v daných mesiacoch tohto roku nemožno považovať za spoľahlivé. INPS uviedol, že počet úmrtí od marca do apríla v porovnaní s rovnakým obdobím minulých rokov na severe krajiny stúpol o 84 percent, zatiaľ čo v strednom Taliansku o 11 percent a na juhu o päť percent.
Zo štúdie vyplynulo, že v marci a apríli bolo v Taliansku zaevidovaných 156 429 zomrelých osôb, čo je o 46 909 viac ako priemerný počet úmrtí zaznamenaný v týchto dvoch mesiacoch v rokoch 2015-19. Nárast počtu úmrtí pritom podľa INPS nebol spôsobený len epidémiou choroby COVID-19, ale aj s inými ochoreniami, pretože chorí často nedostali potrebnú zdravotnú starostlivosť, alebo ju ani nevyhľadali, keďže nemocnice boli ochromené pandémiou.